For sale:
1986 Mercedes Benz 560SL - SOLD
R107 in super original, survivor, time machine condition with 63,035 original miles!
Classic center oldtimers car classifieds vintage collector automotive for sale by Motoring Investments
Adjusted for inflation, when new, this car cost $112,718 in 2011 dollars!
If you arrived here though a search or surf, click HOME to get to our main page for full site functionality, index, contact info. and the status of this car.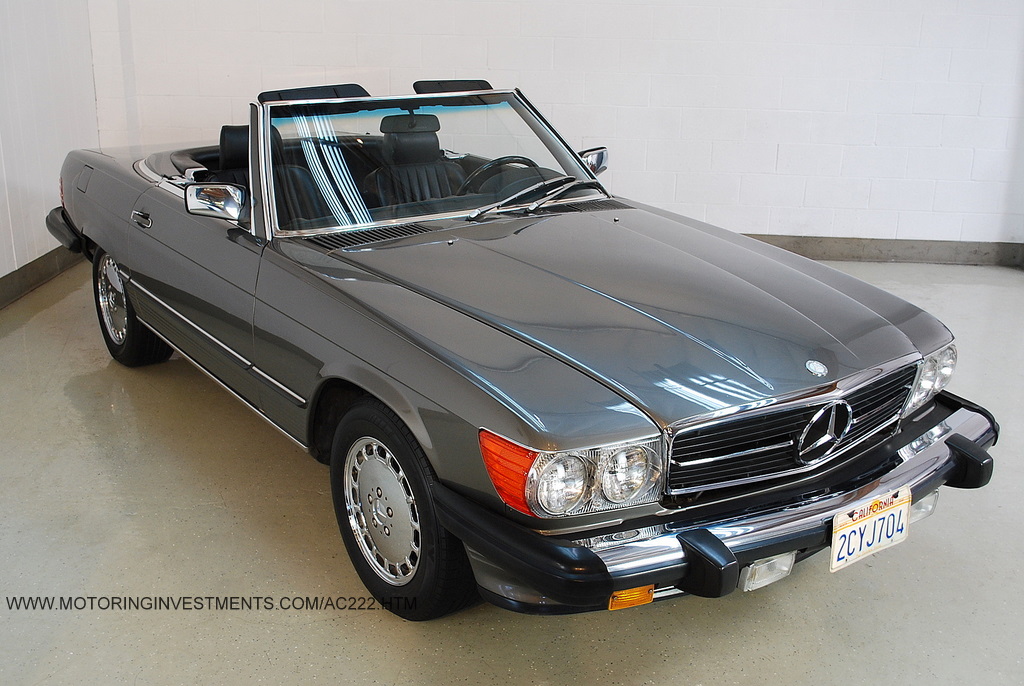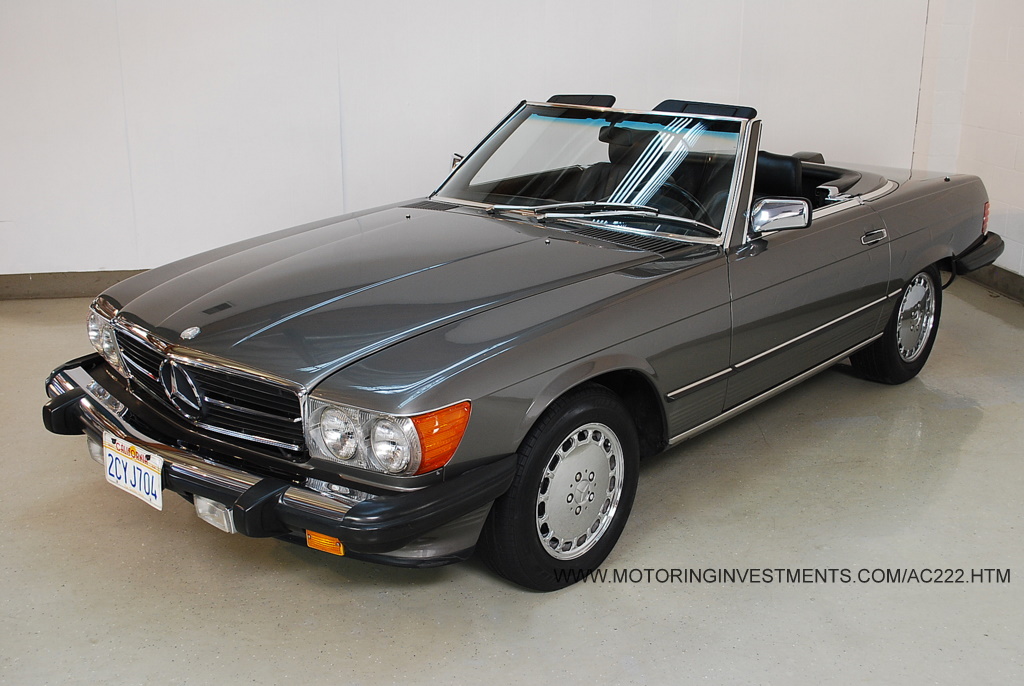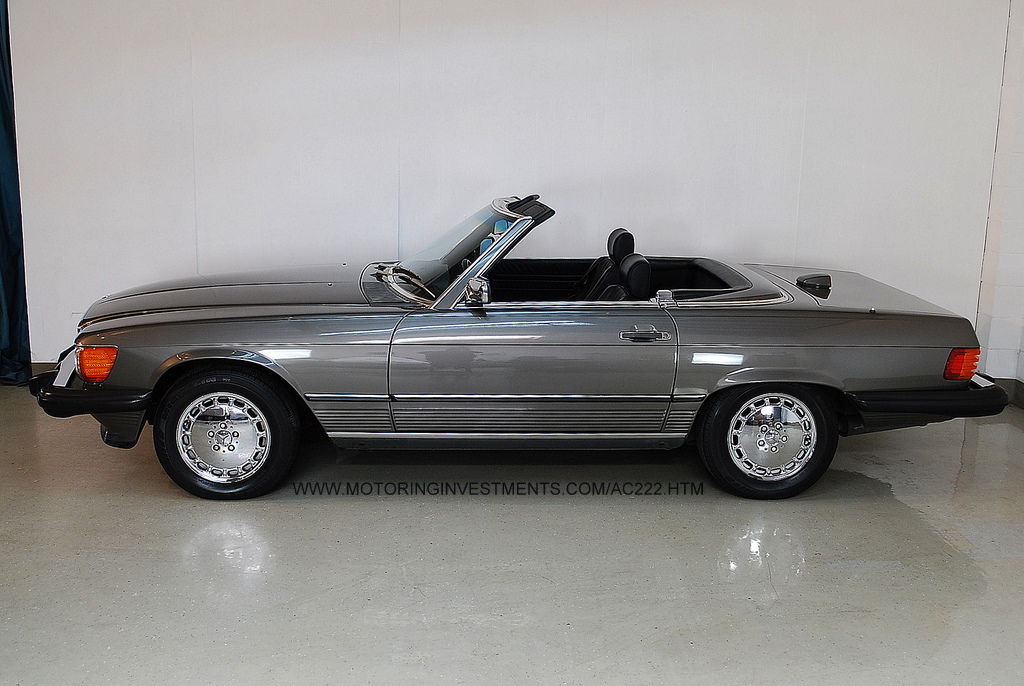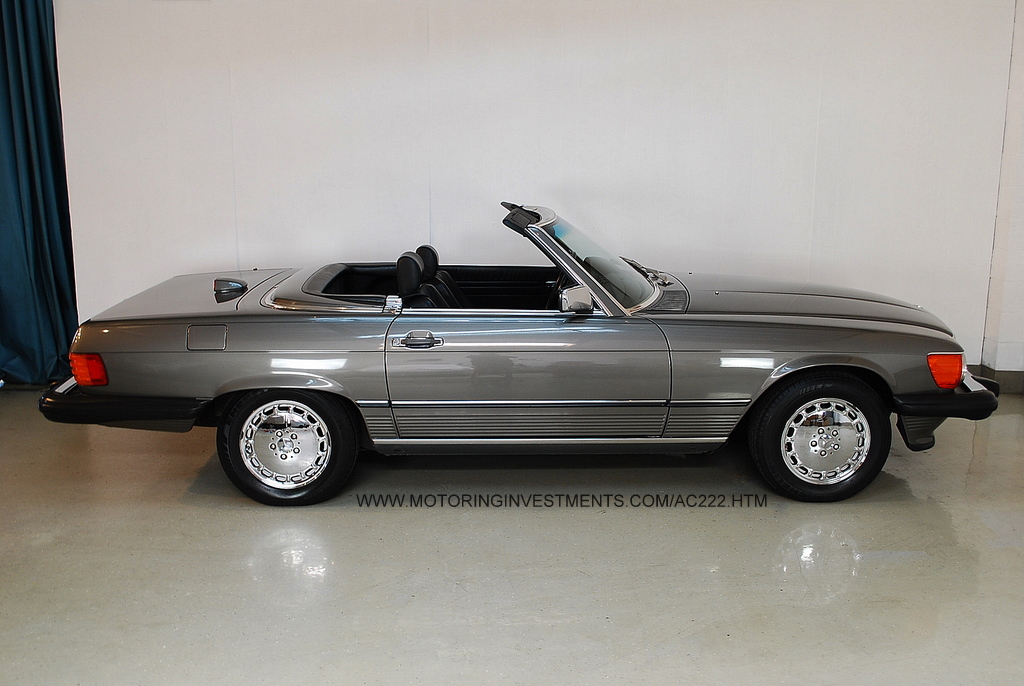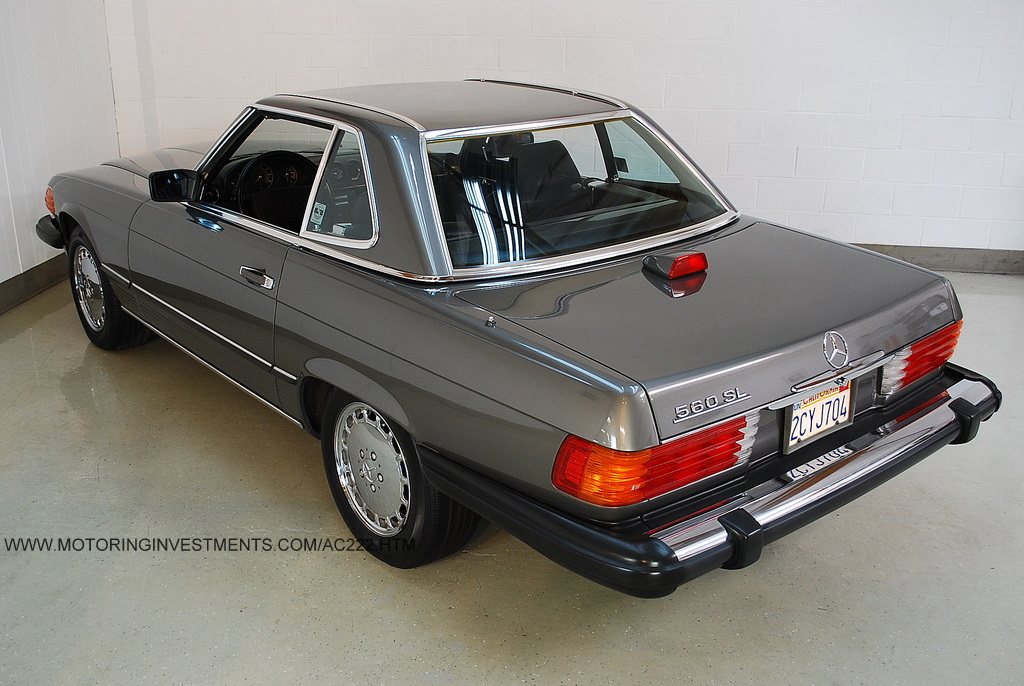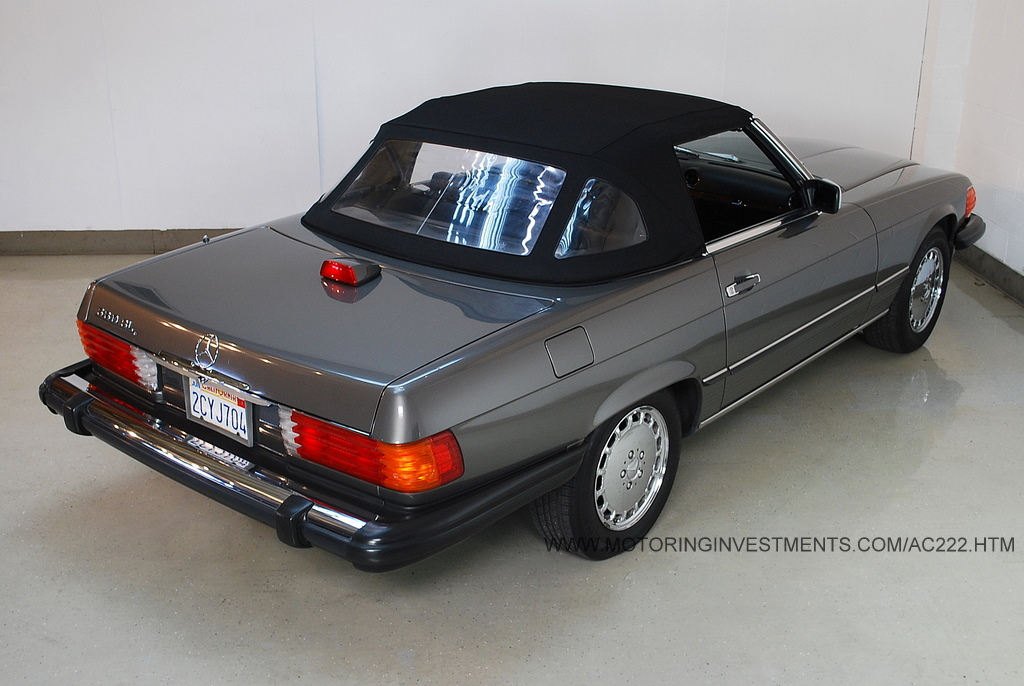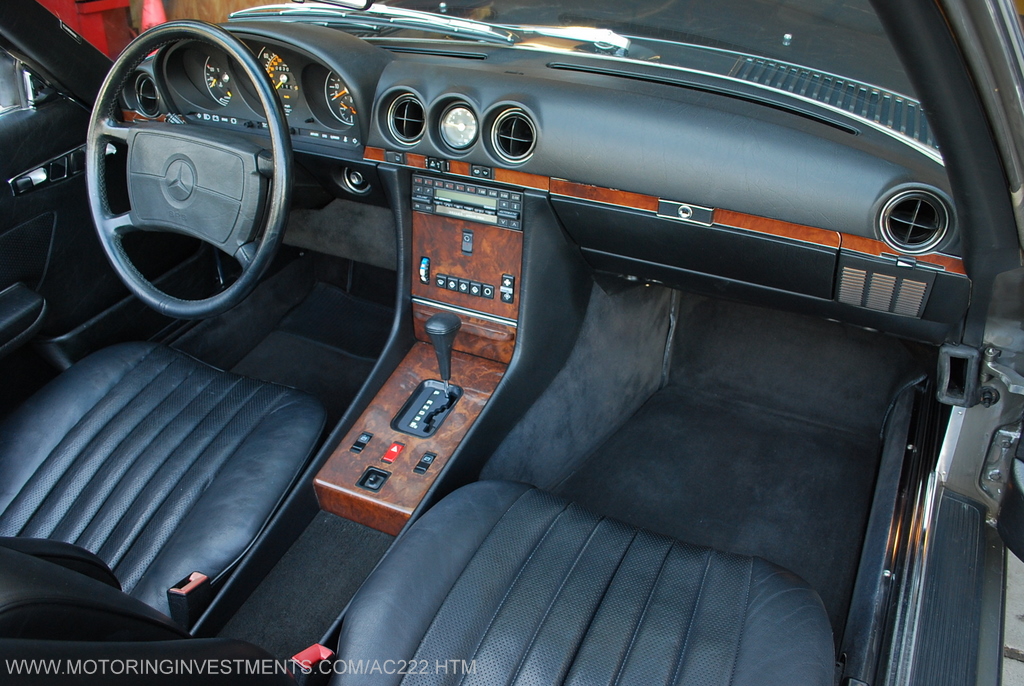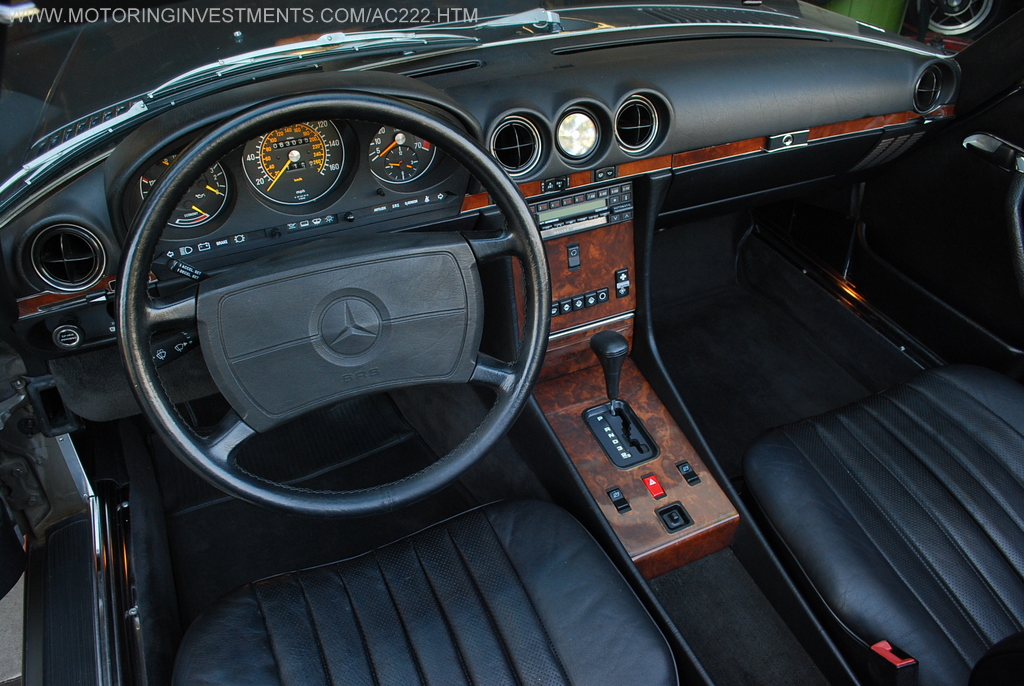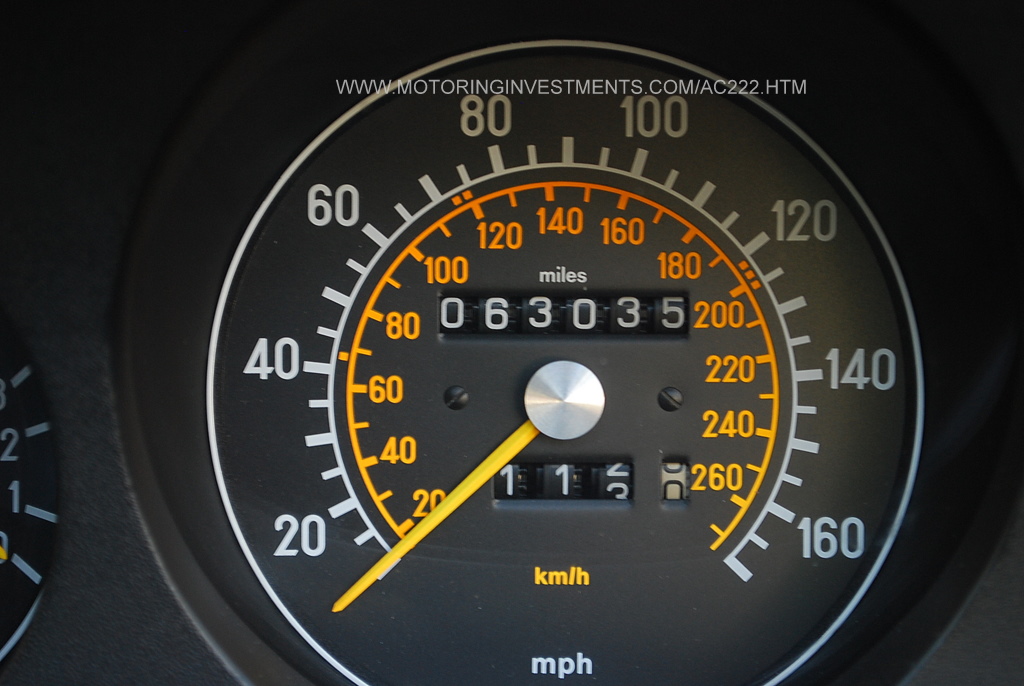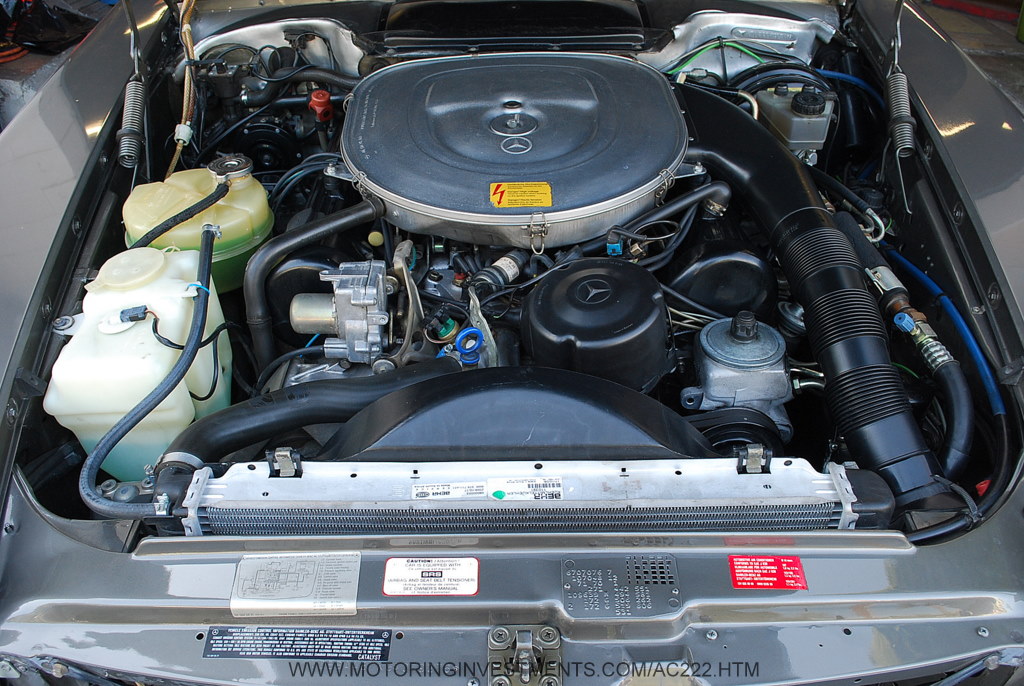 Click on a photo below to see the larger version

The above pictures show the original Mercedes Benz soft top in great condition.



Above, original heel pad w/part number
on the driver's side floor mat.


Above, Mercedes Benz
factory original canvas top w/star logo.


The picture above displays the valve cover and its
identification tag. An indicator of originality.


The pictures below displays all the books and
factory tool kit.


The spare tire - never used, still has wax
on the sidewall.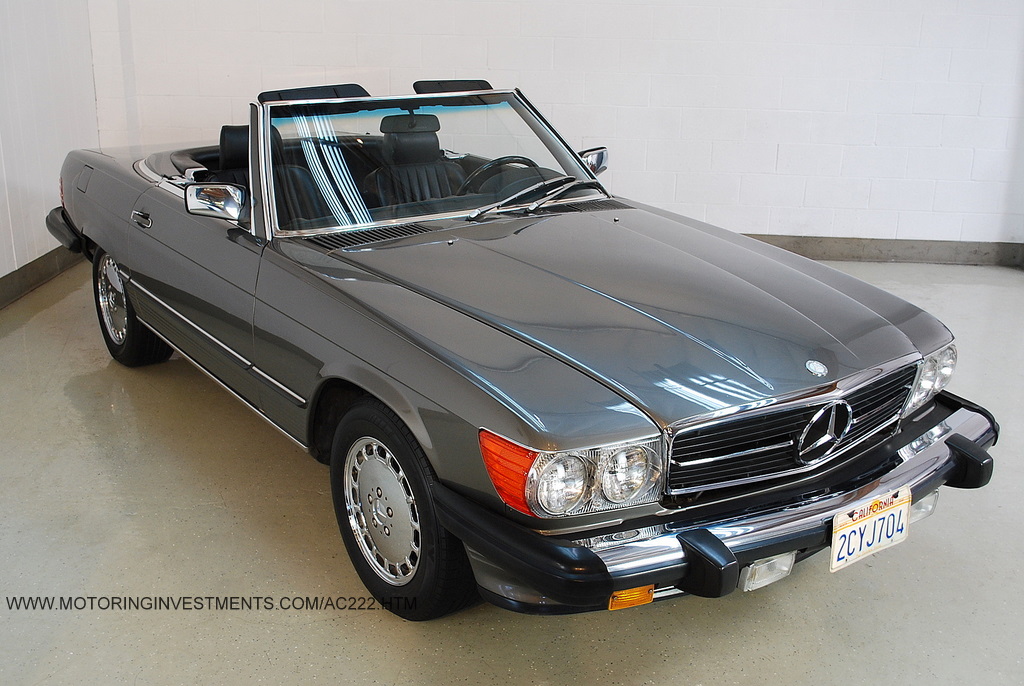 7