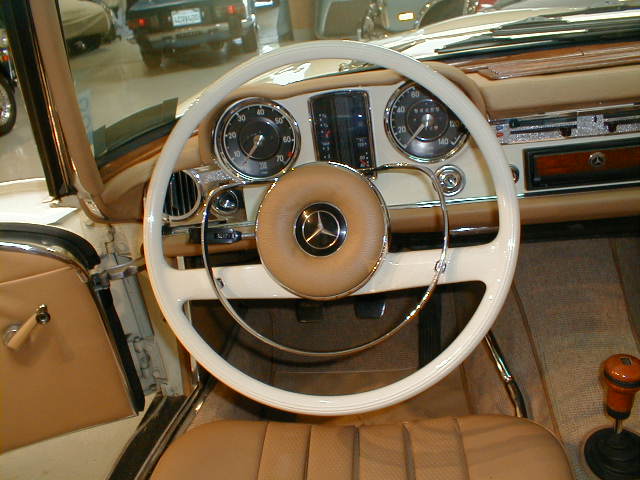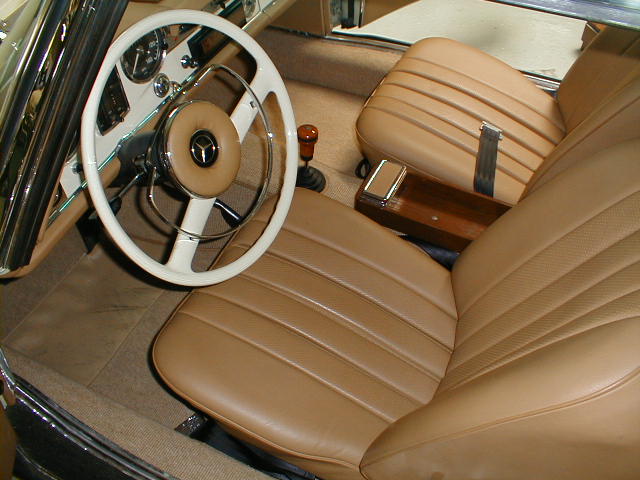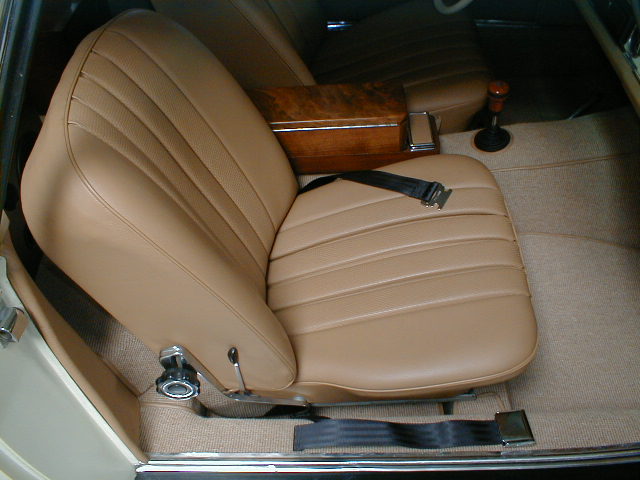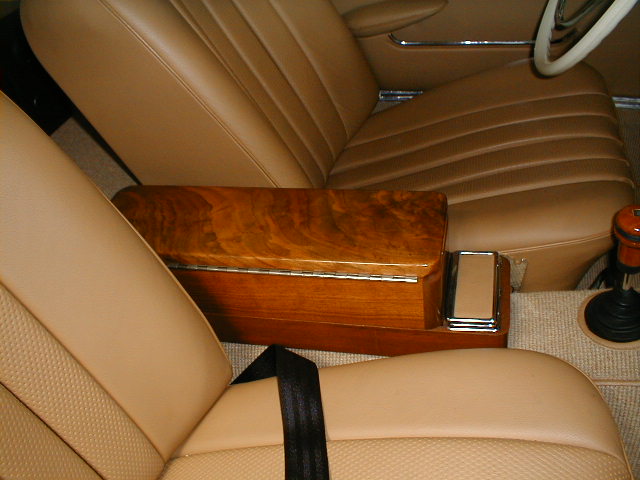 This is a custom removable console box. It just slips into the factory box.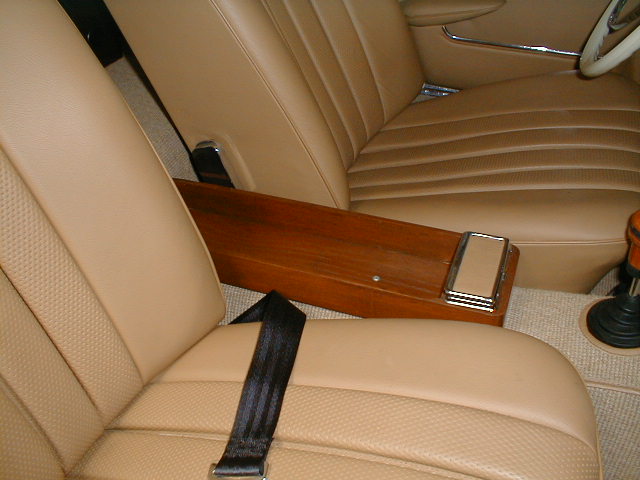 Factory box.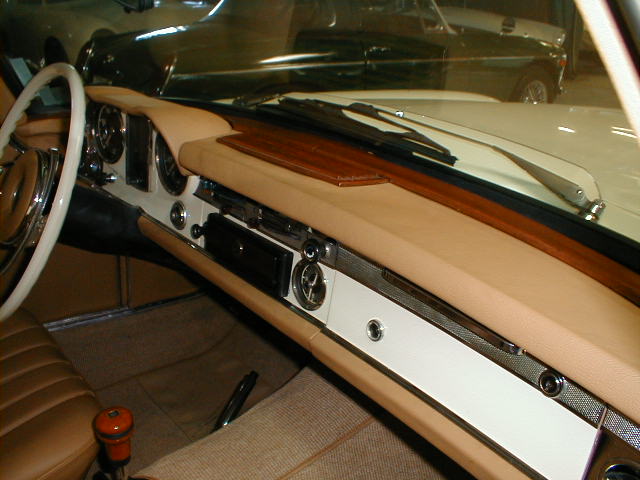 This is a very well kept car. Beautiful wood and leather covered dash. Even the clock works.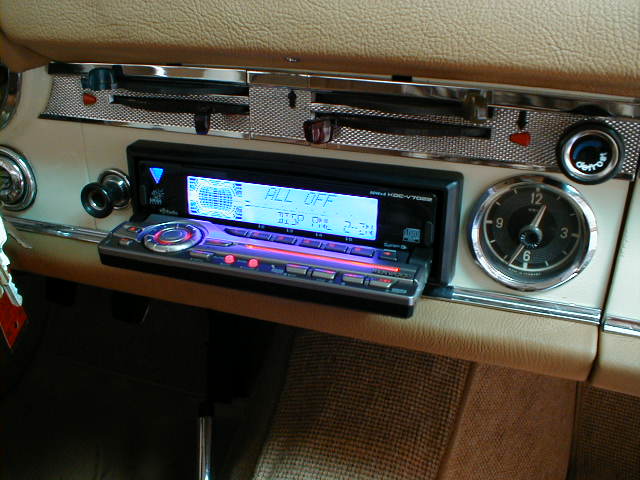 No holes were cut to install the stereo.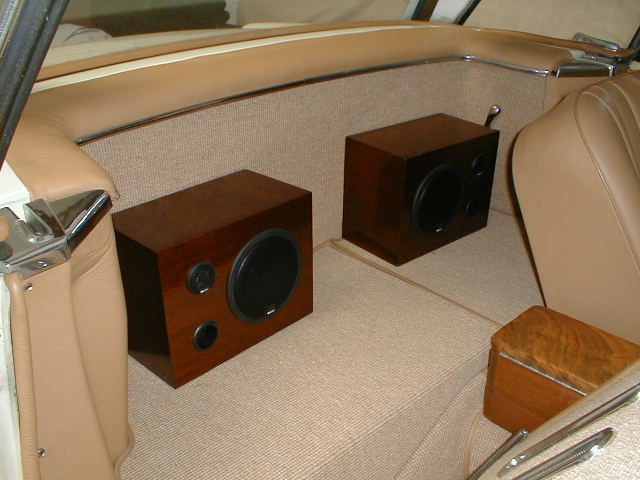 The speakers are held in by "Velcro" for easy removal.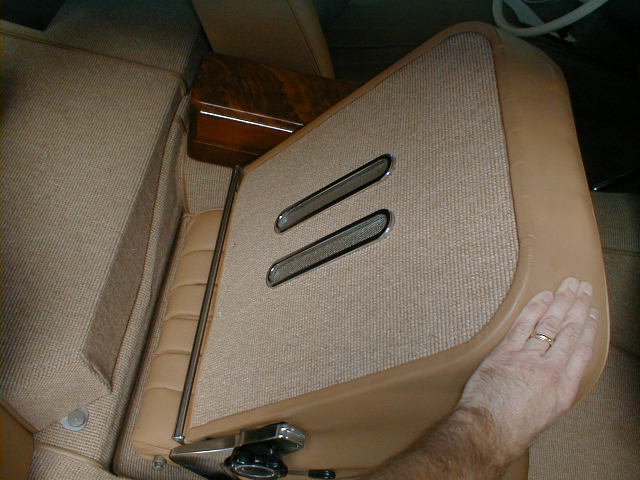 All of the carpeting is new and of the correct wool based German "square weave".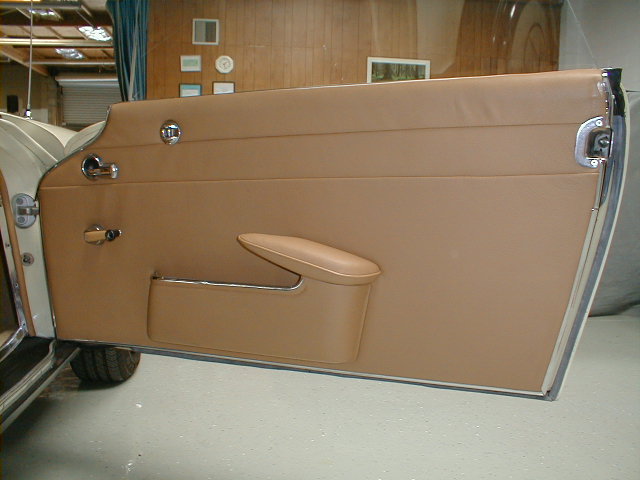 Nice original head lining. This car also has a nice chocolate brown soft top.

The details are this nice everywhere you look on this car.