The most important photo page; the undercarriage.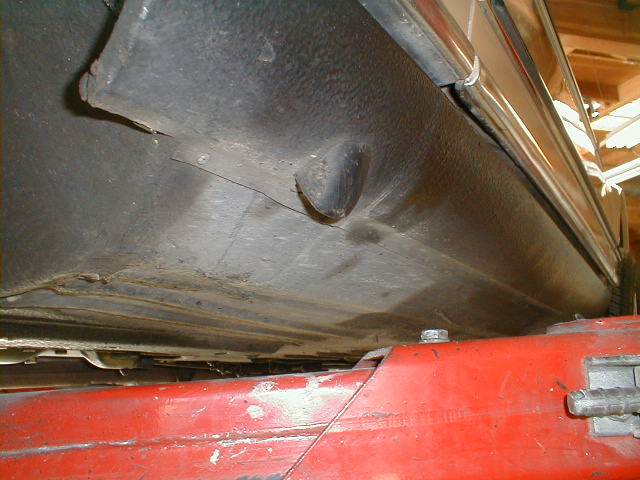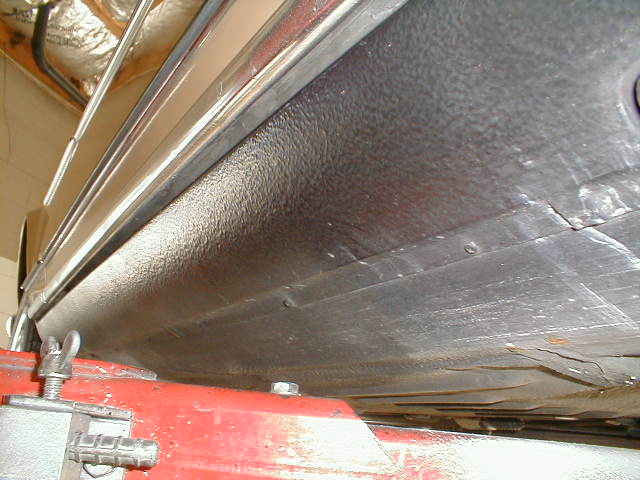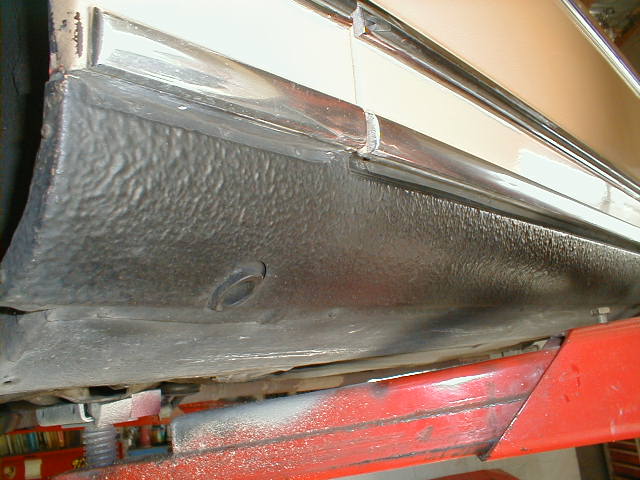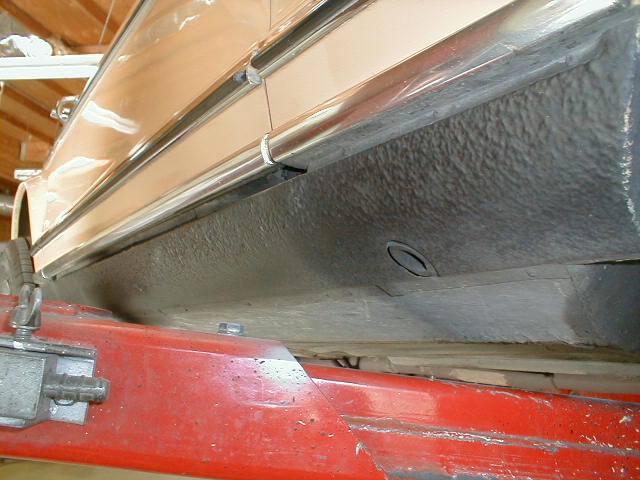 Notice the original texture coat or chip guard on the rocker panels.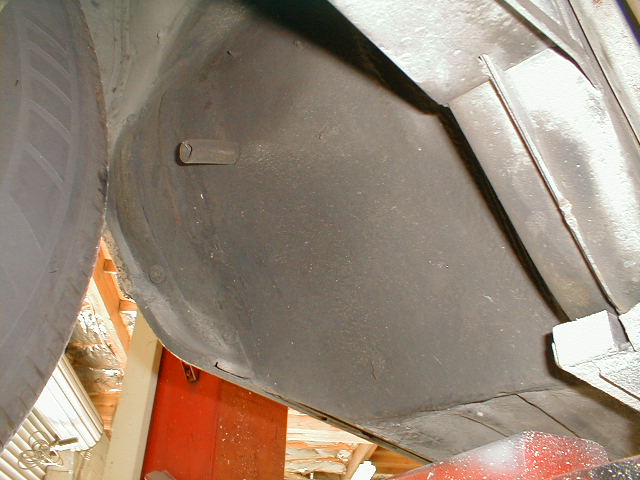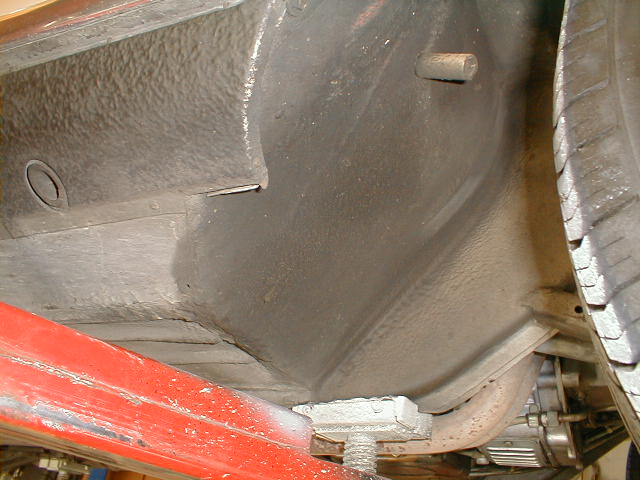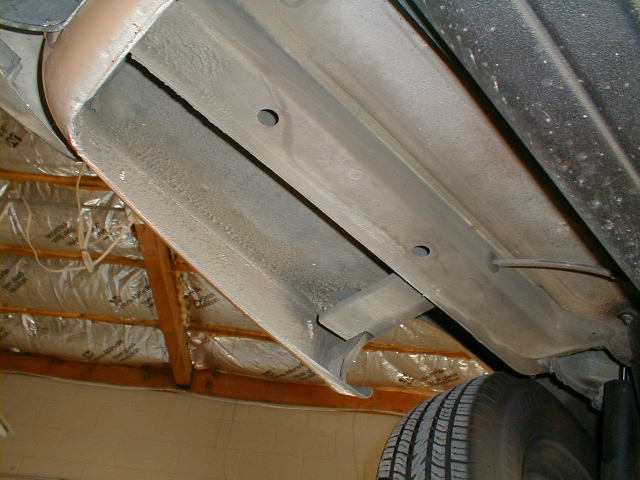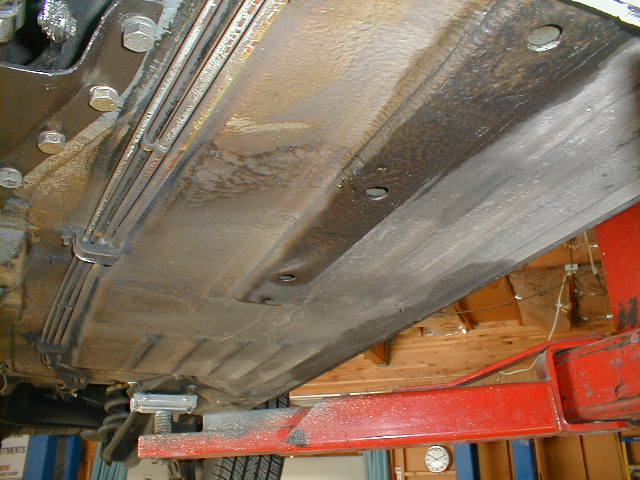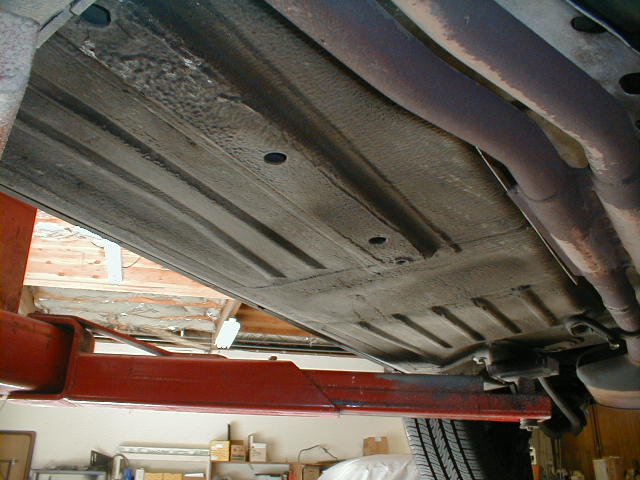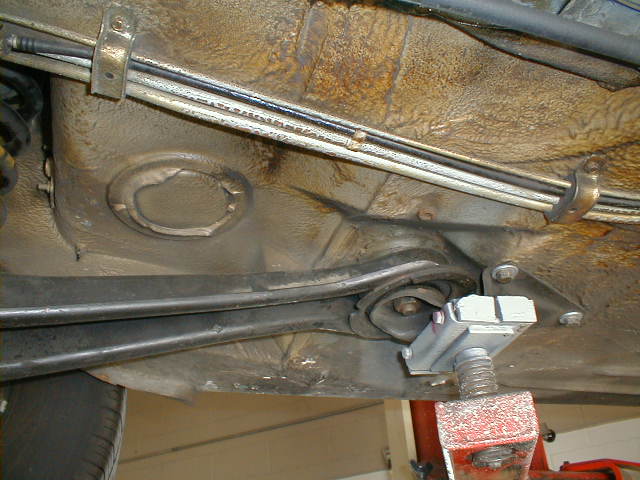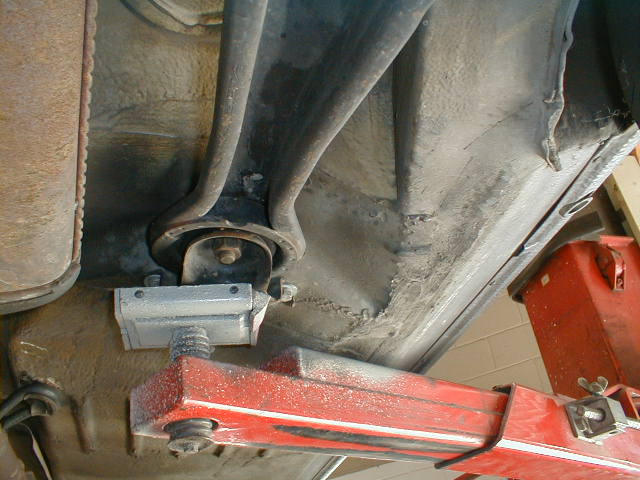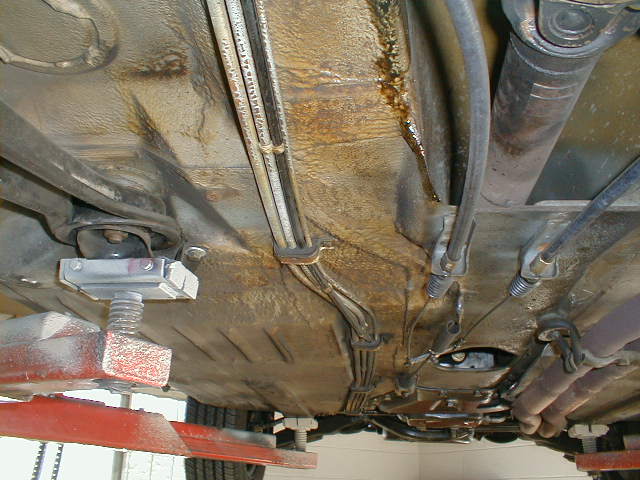 Above you can still see the original waxy coating that was applied at the factory over the beige undercoating. It is an amber color and was sprayed over the fuel and brake lines as well. As it ages it takes on an antique crackle pattern.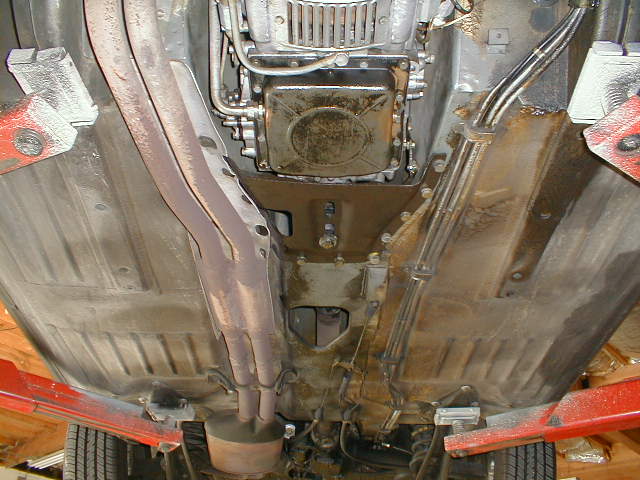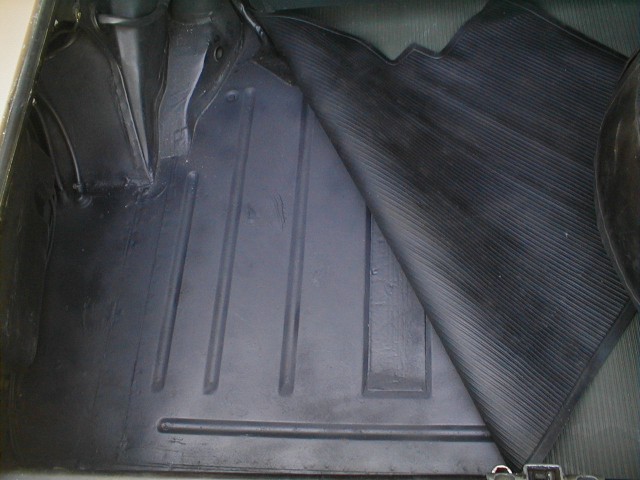 Solid trunk floor with factory spot welds still visible.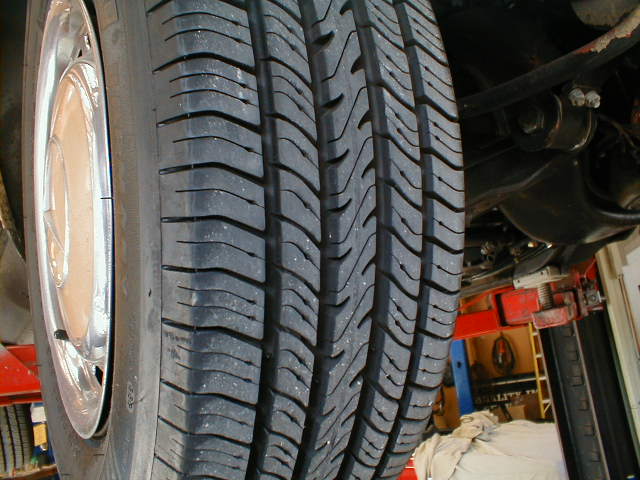 The expensive Michelin tires are virtually brand new.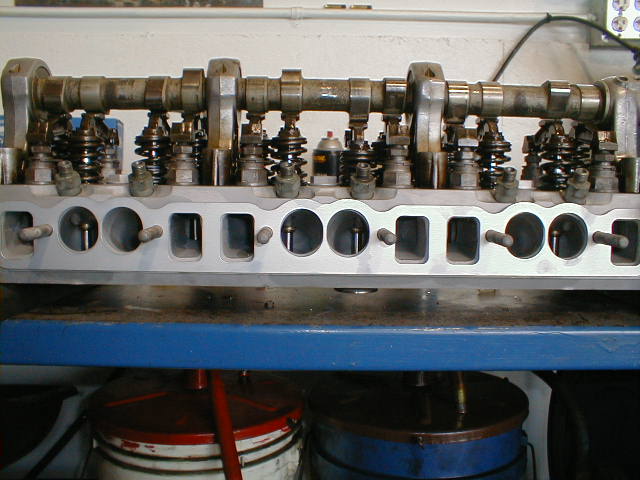 This car has just had a cylinder head rebuild(valve job). The above shot is at the machine shop before the head was installed on the block.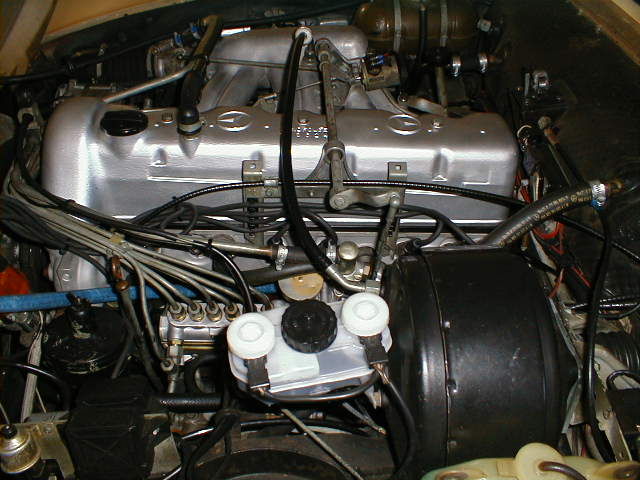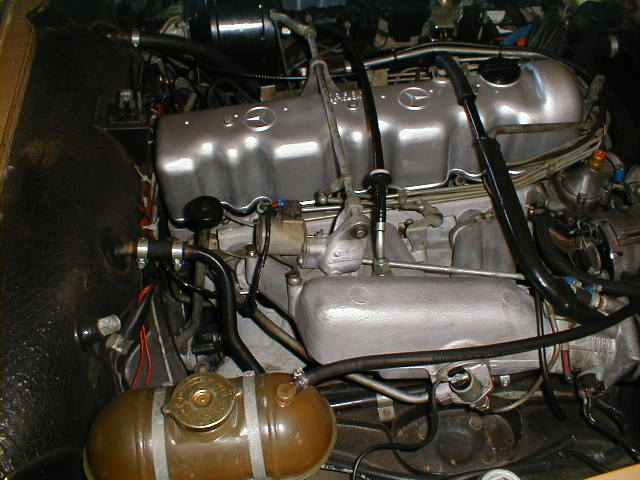 Notice the plastic coolant expansion tank above. This is a feature of some 1971 models(other years use brass tanks painted satin black).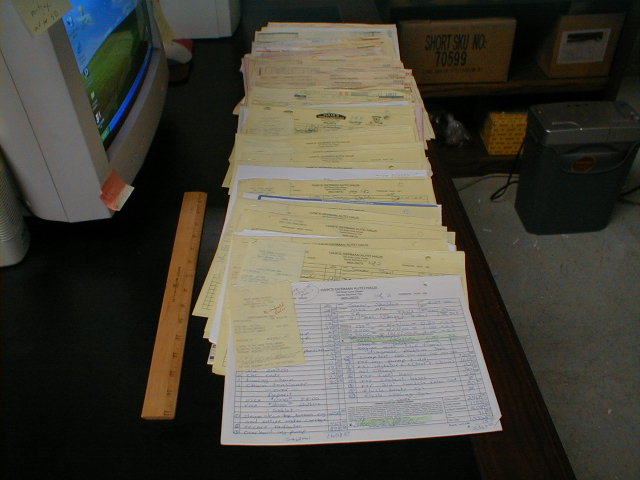 That is a 15 inch ruler next to the 20 plus years of service records.
Send Email to: mail@motoringinvestments.com
Just copy and paste the address into your mail program.