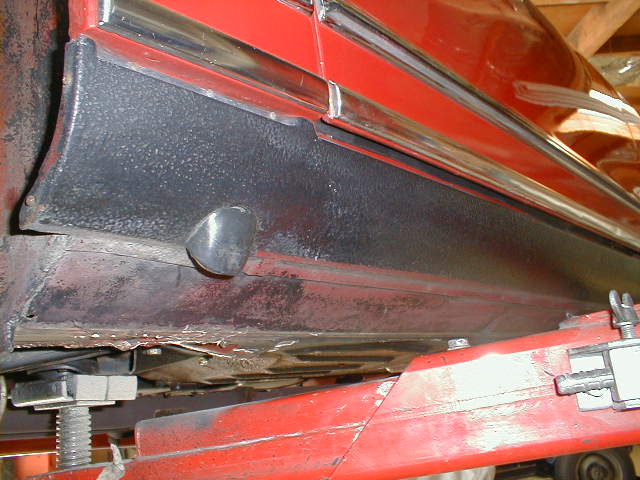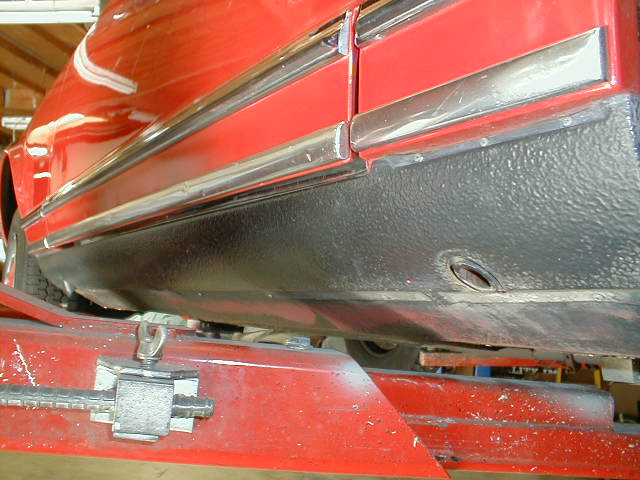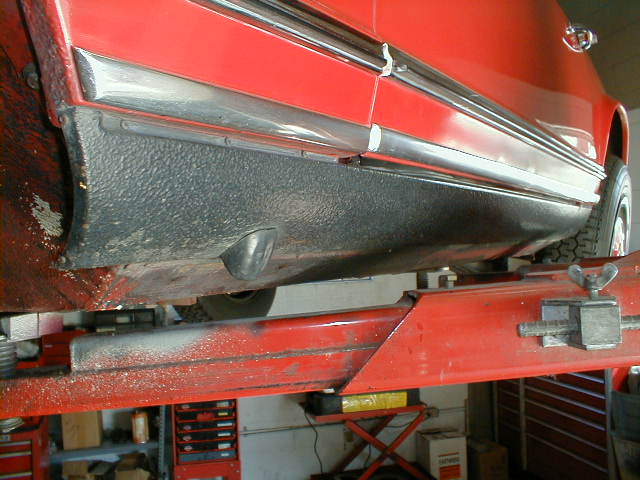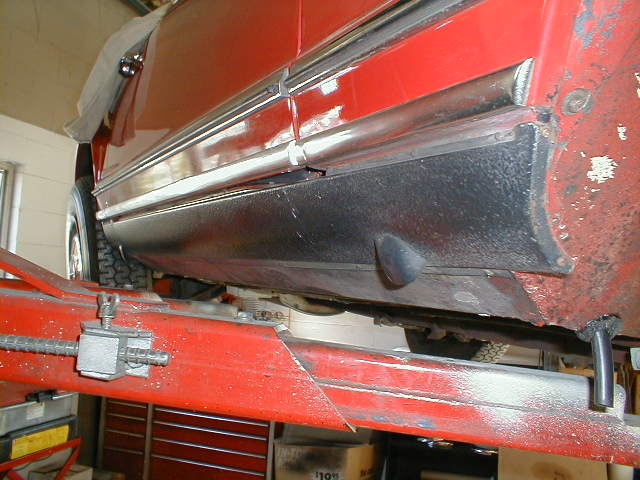 Nice original rockers showing texture coat.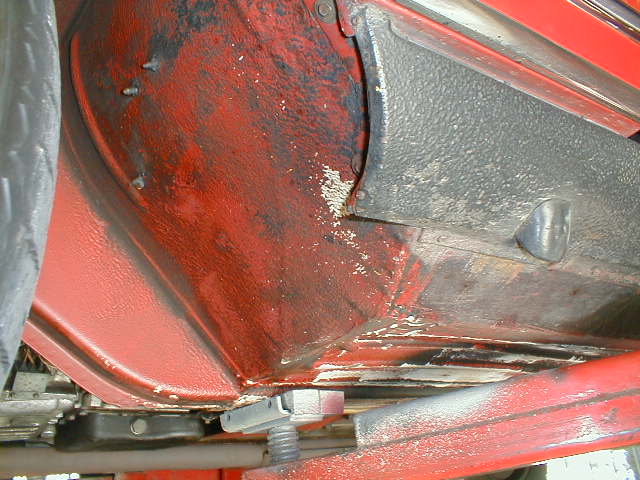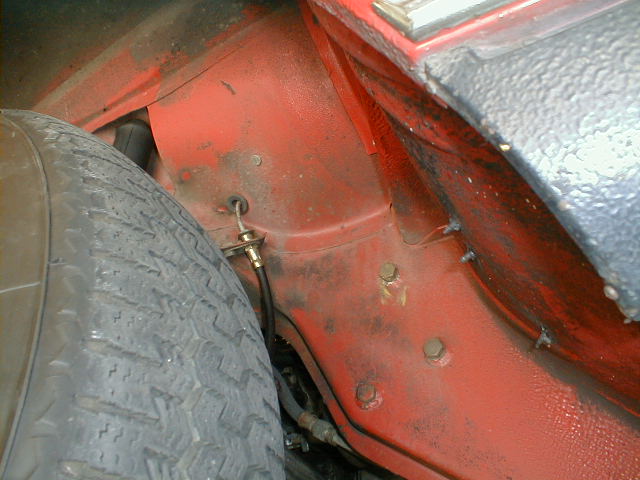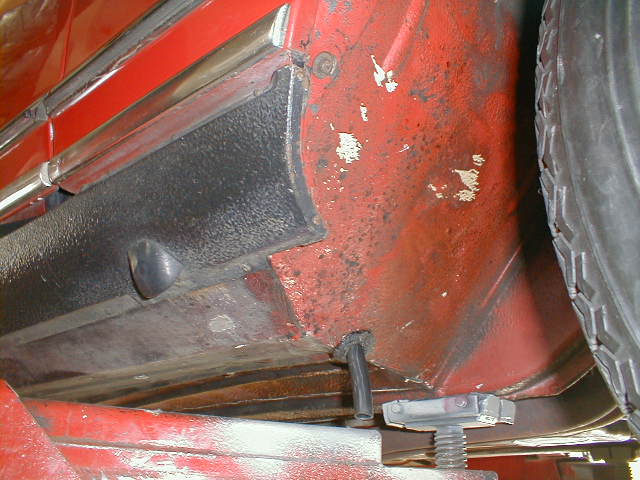 Wheels wells still showing original body color paint. Note air-conditioner condensation drain tube.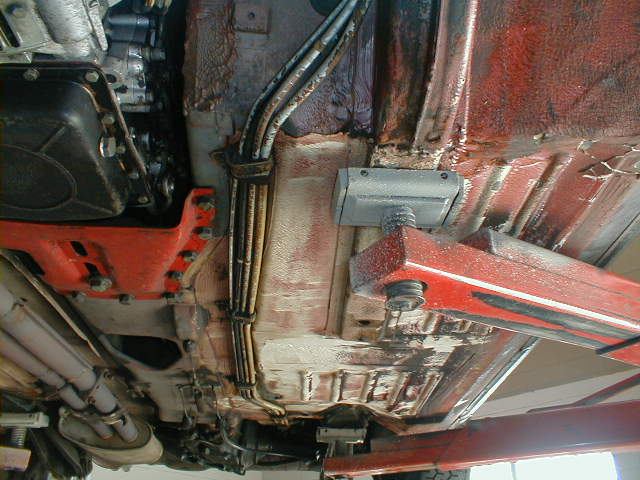 The amber color crackly finish is a waxy substance sprayed at the factory over the undercoat. It is most noticable on the fuel lines two photos up and below.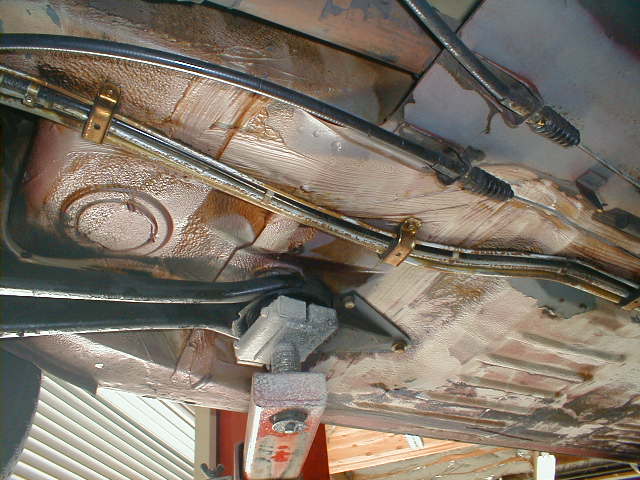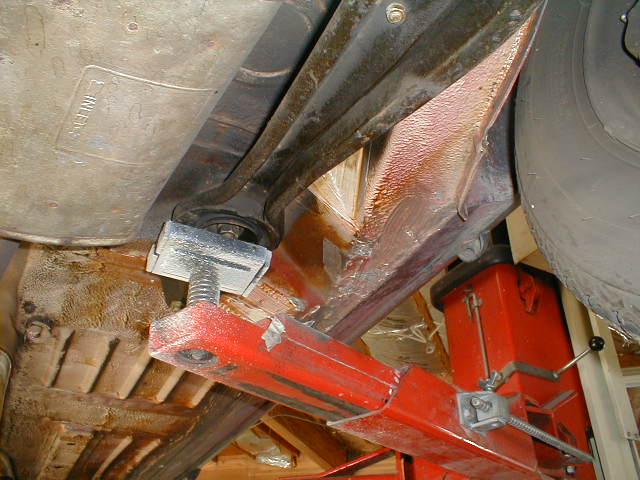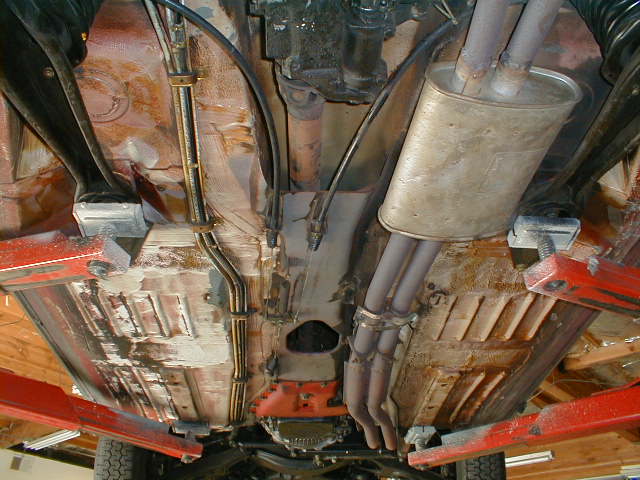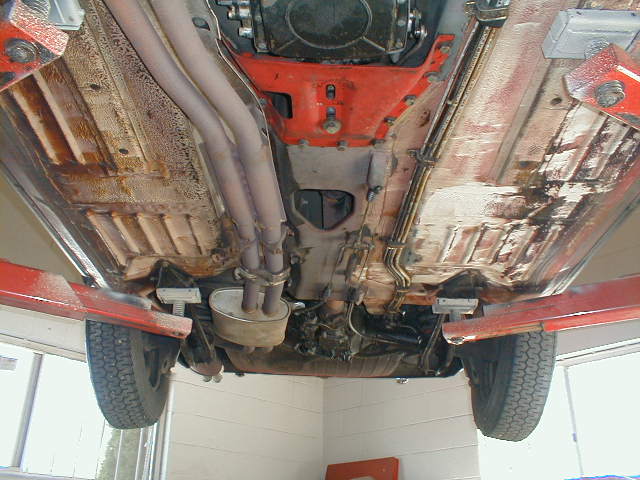 Note above, the transmission mounting plates are body color.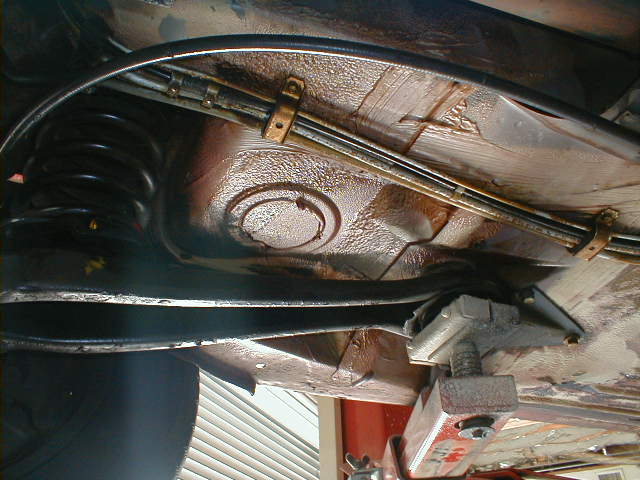 Send me an email: mail@motoringinvestments.com
(simply copy & paste the above address into your mail program)