Motoring Investments 1958 Mercedes 190SL for sale, classified photo page
1958 Mercedes 190SL
If you arrived here though a search or surf, click HOME to get to our main page for full site functionality, index & our contact info.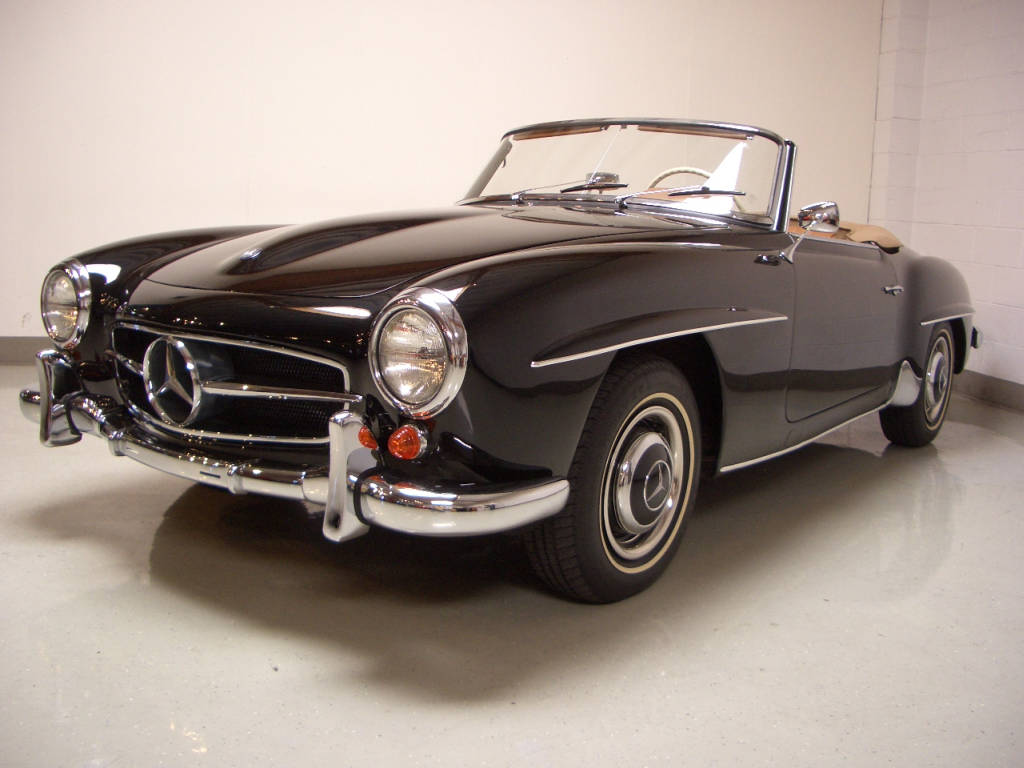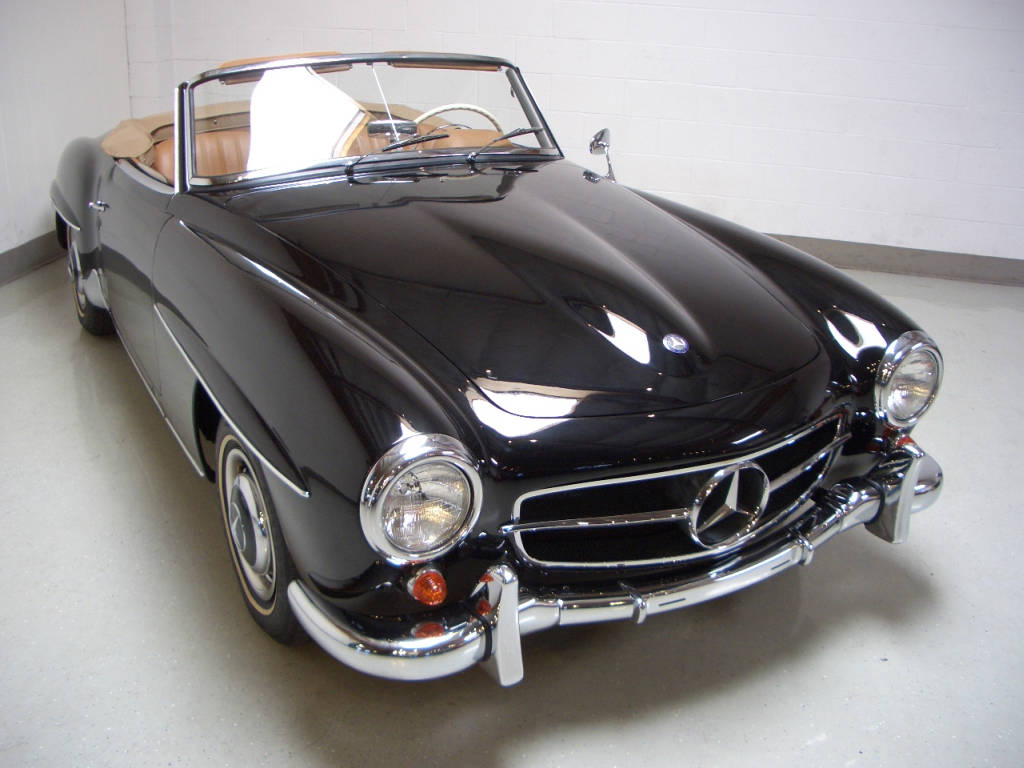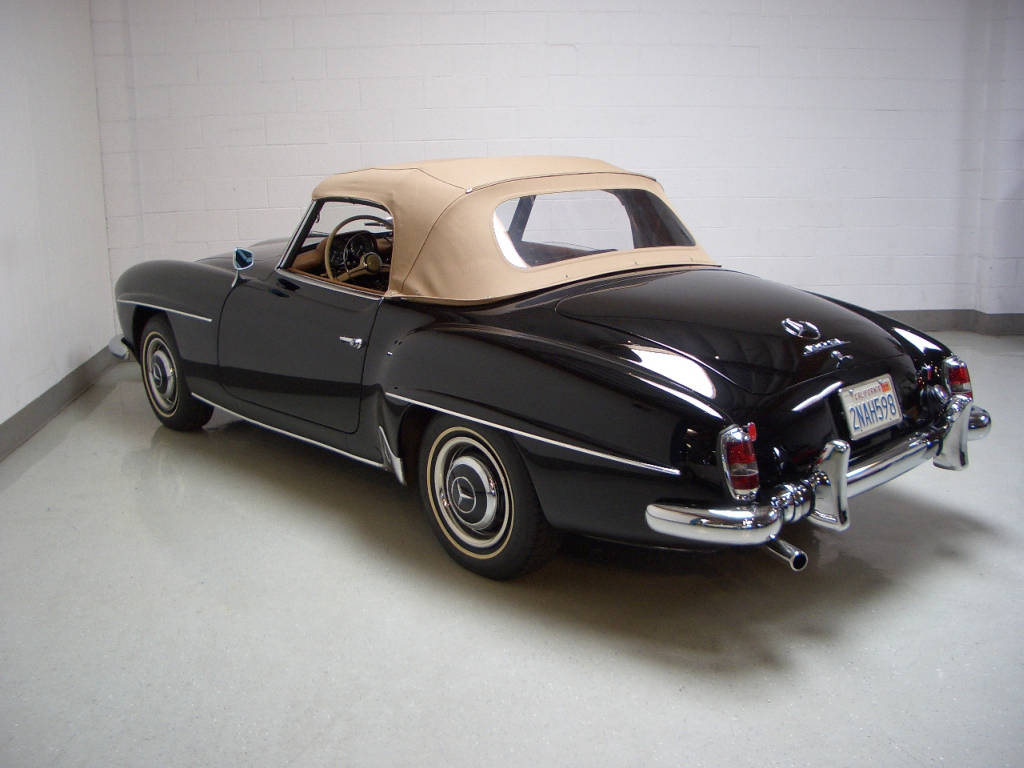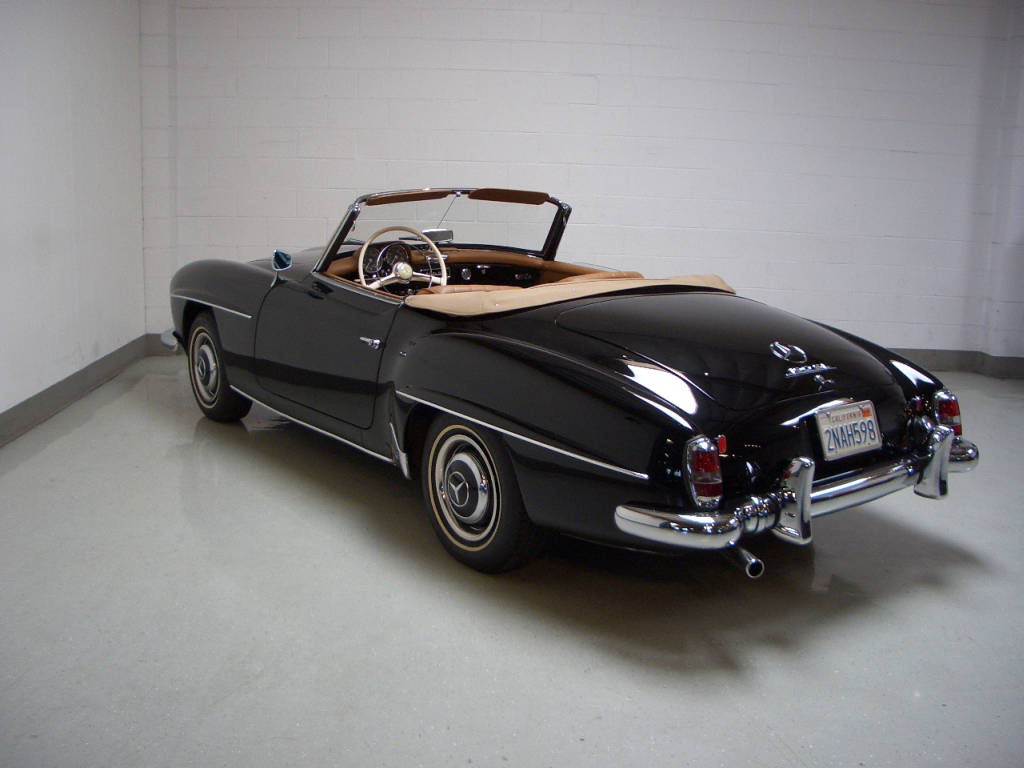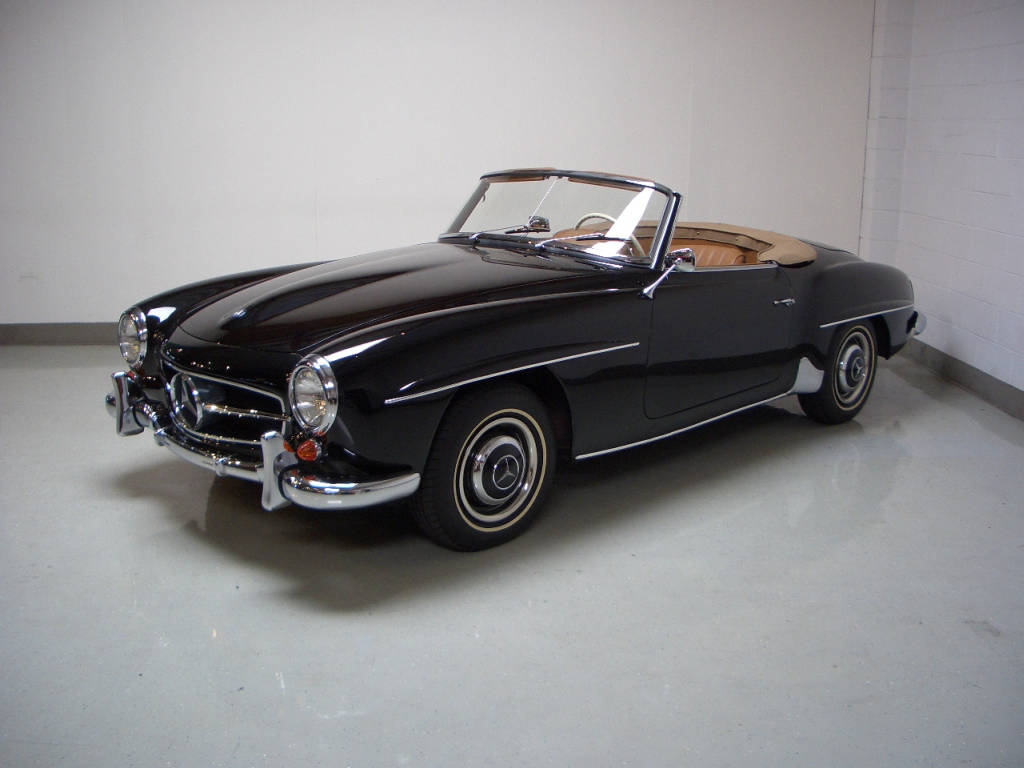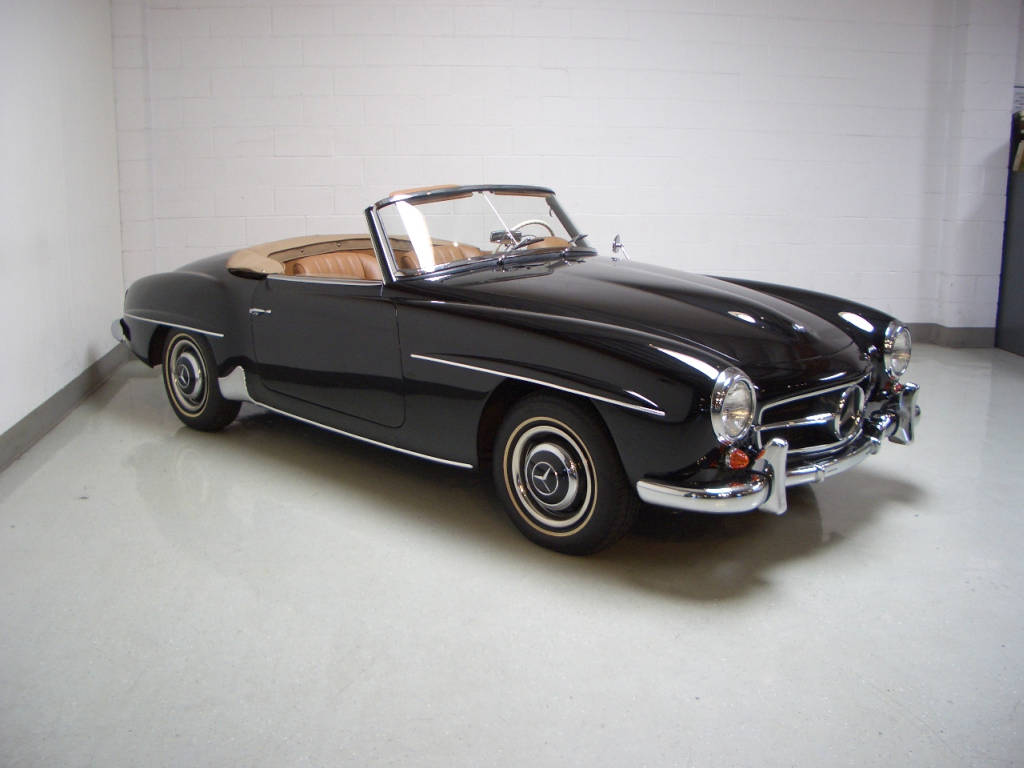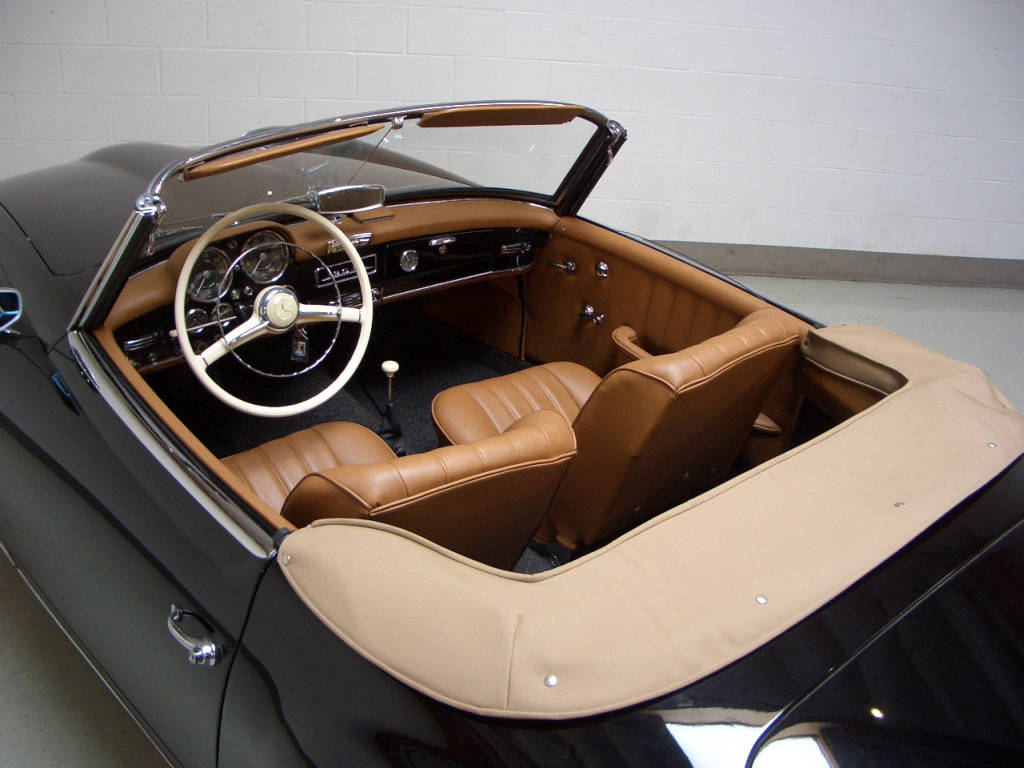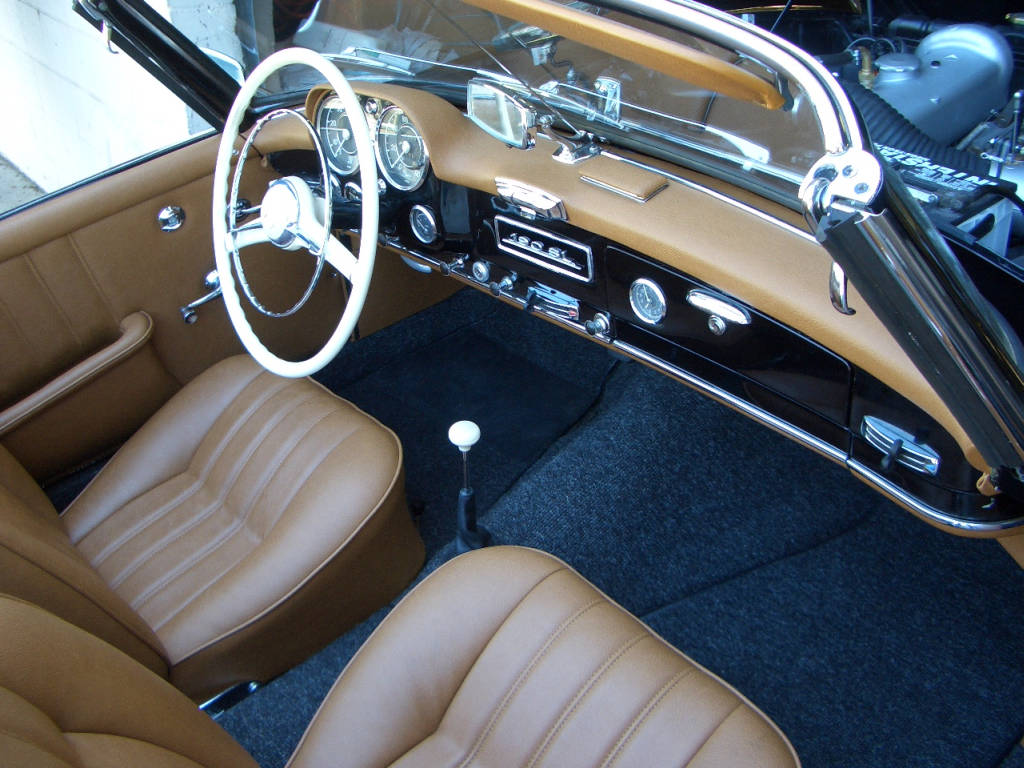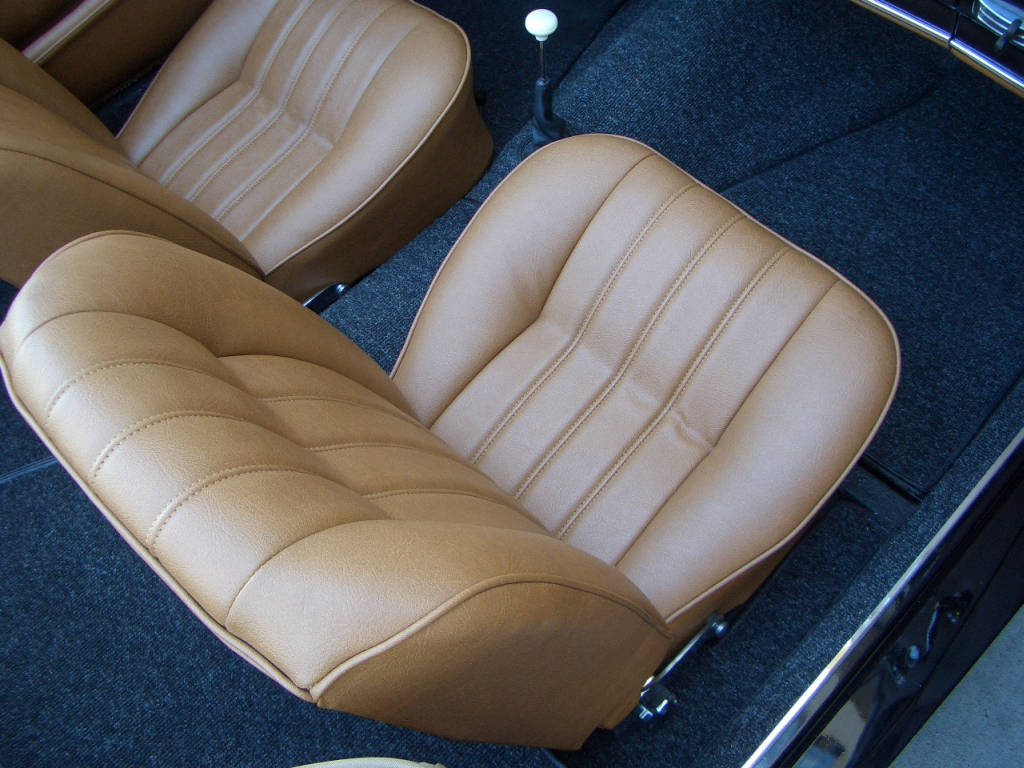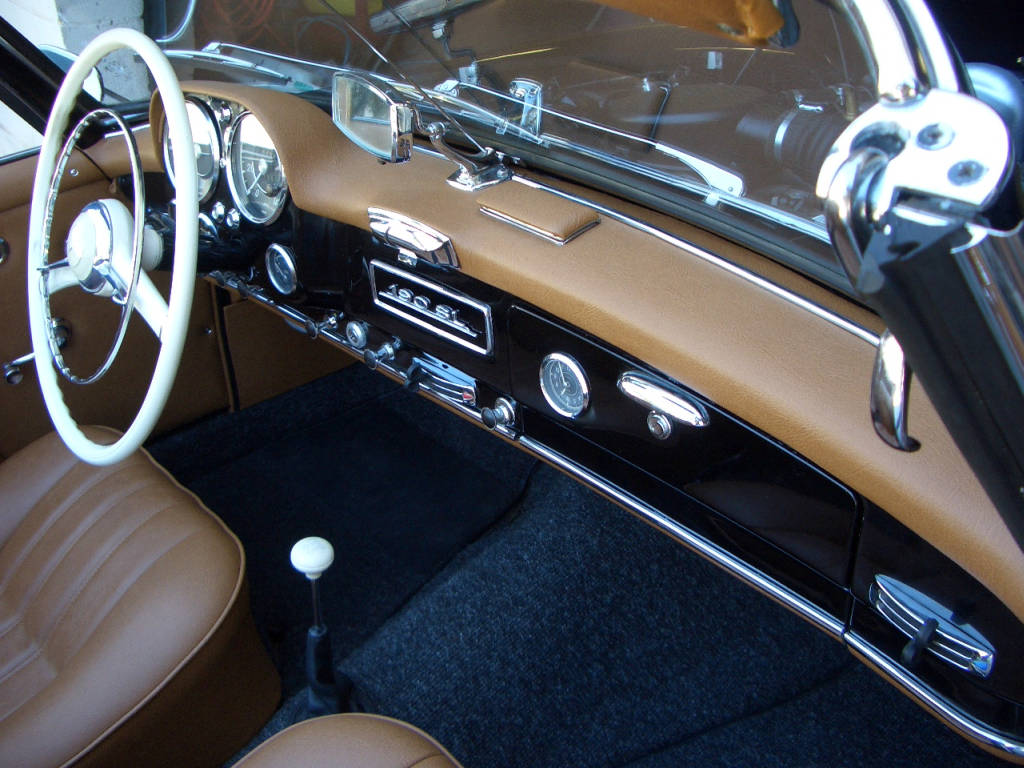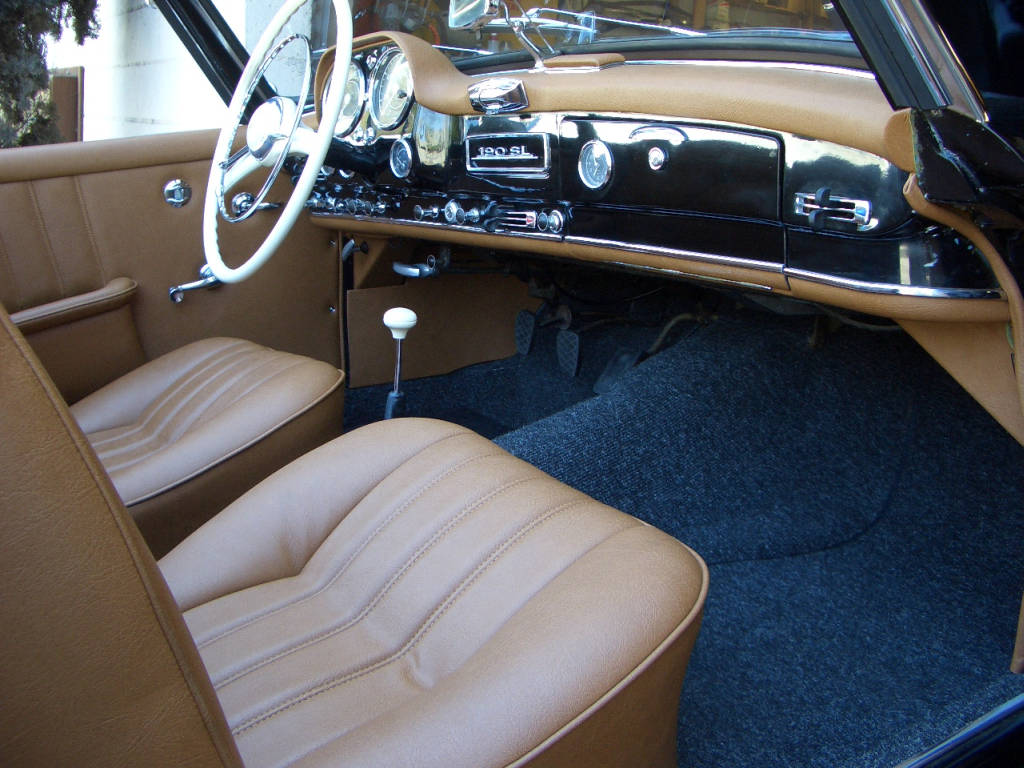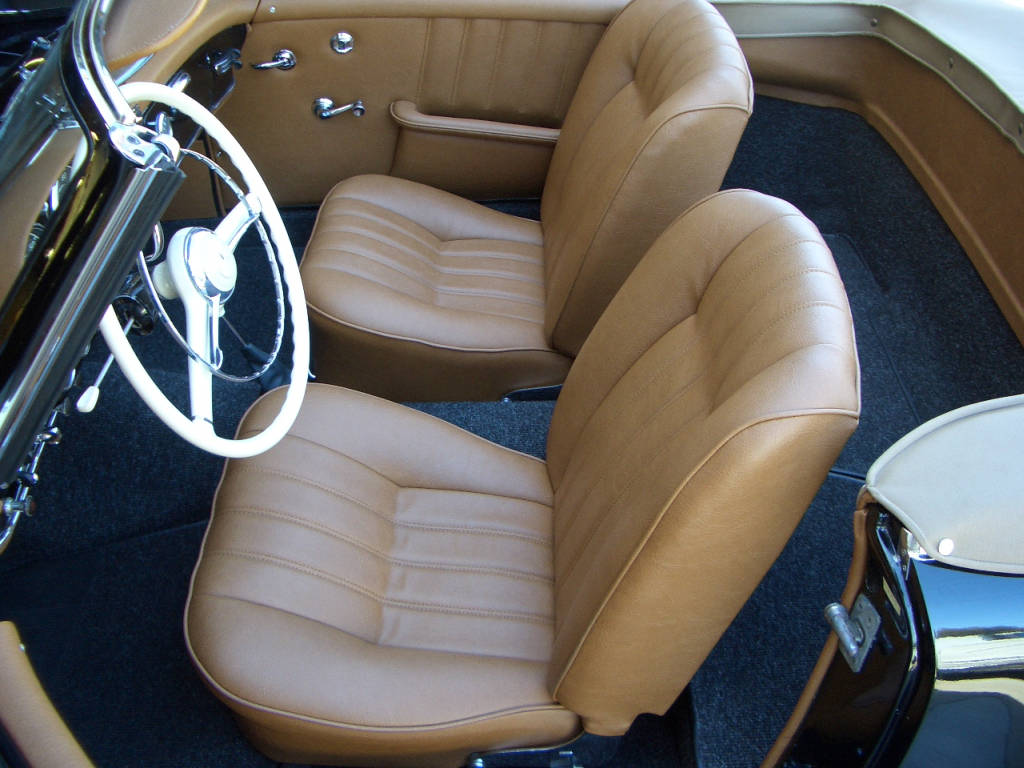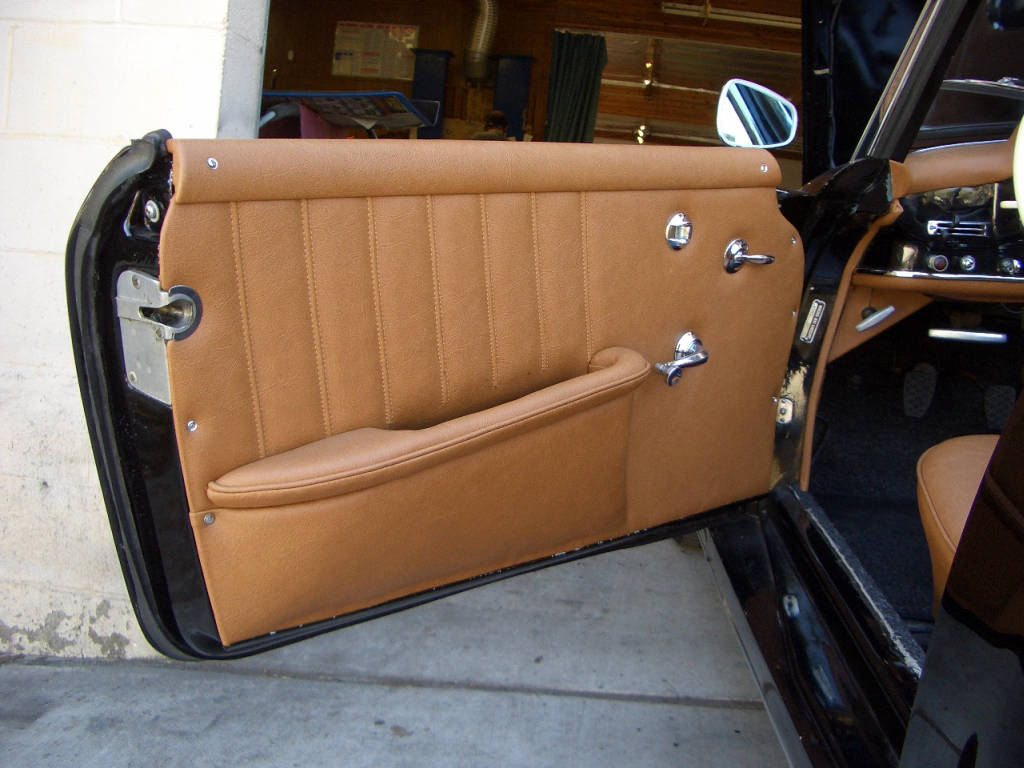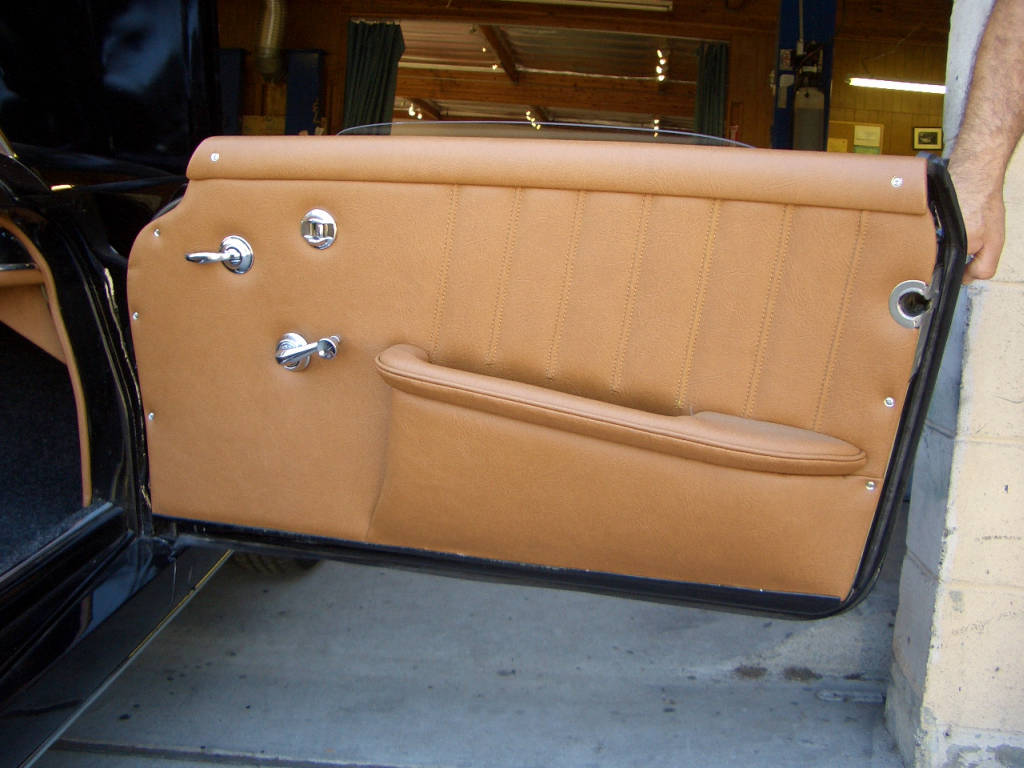 Please note that the carpets are what the factory calls "Black" but are composed of both black and light gray (or white) threads that together form a sort of "charcoal" or gray. The particular shot above is a bit overexposed. The color in these photos may even look a bit blue on your monitor but are definitely black or charcoal in real life.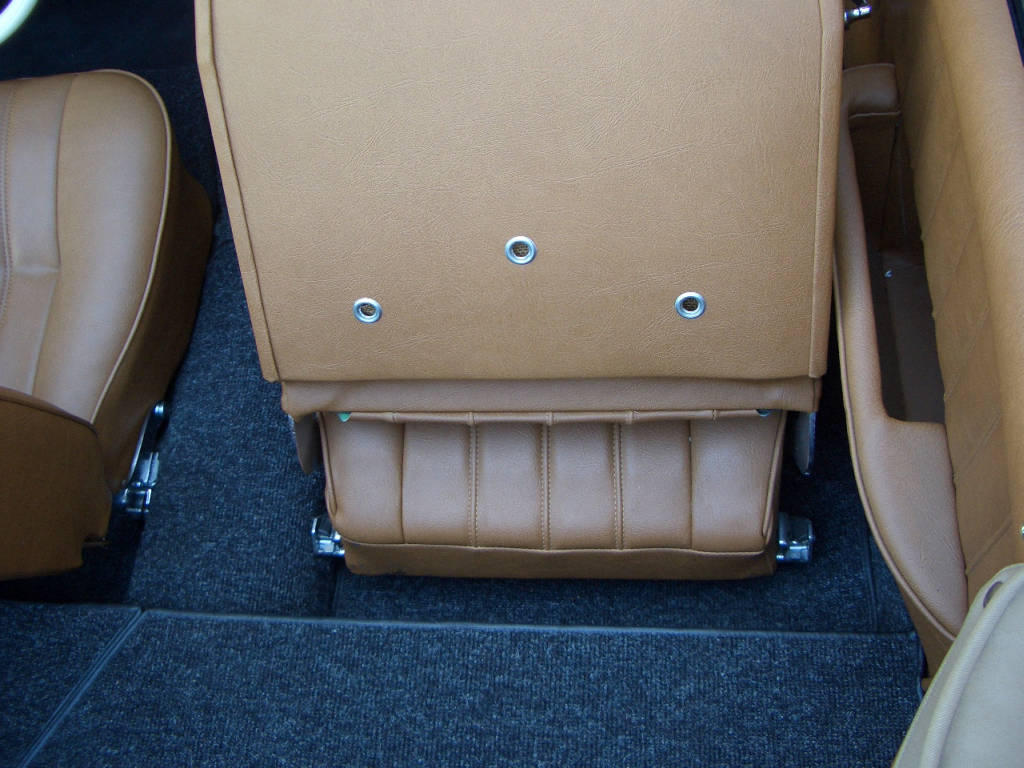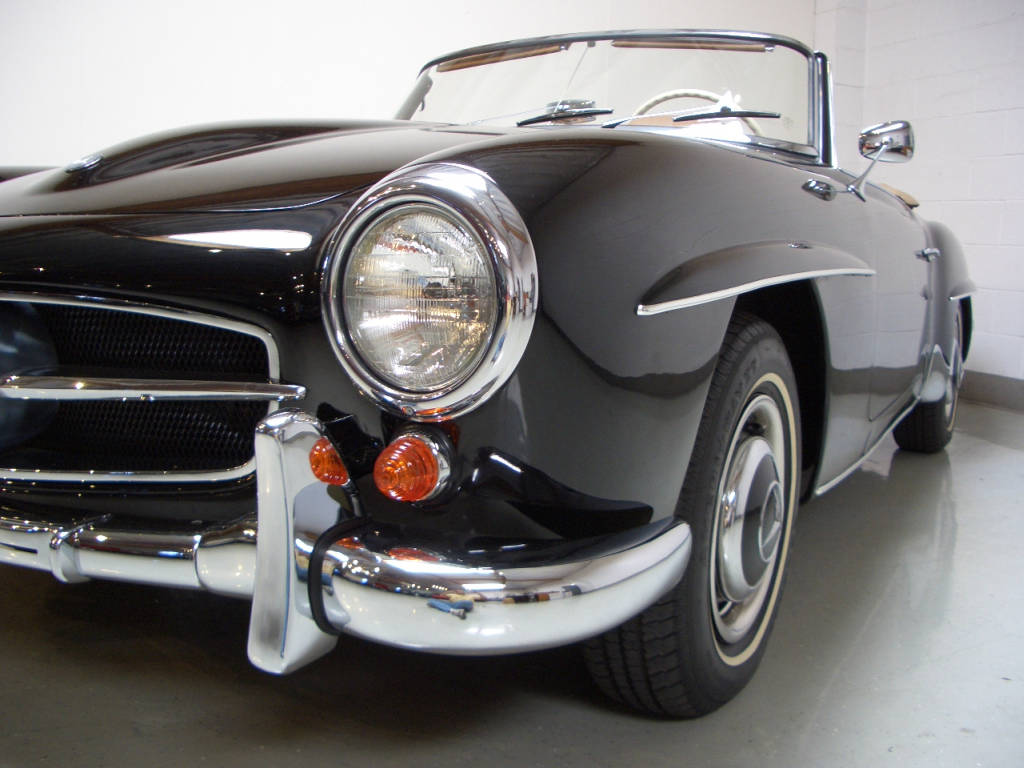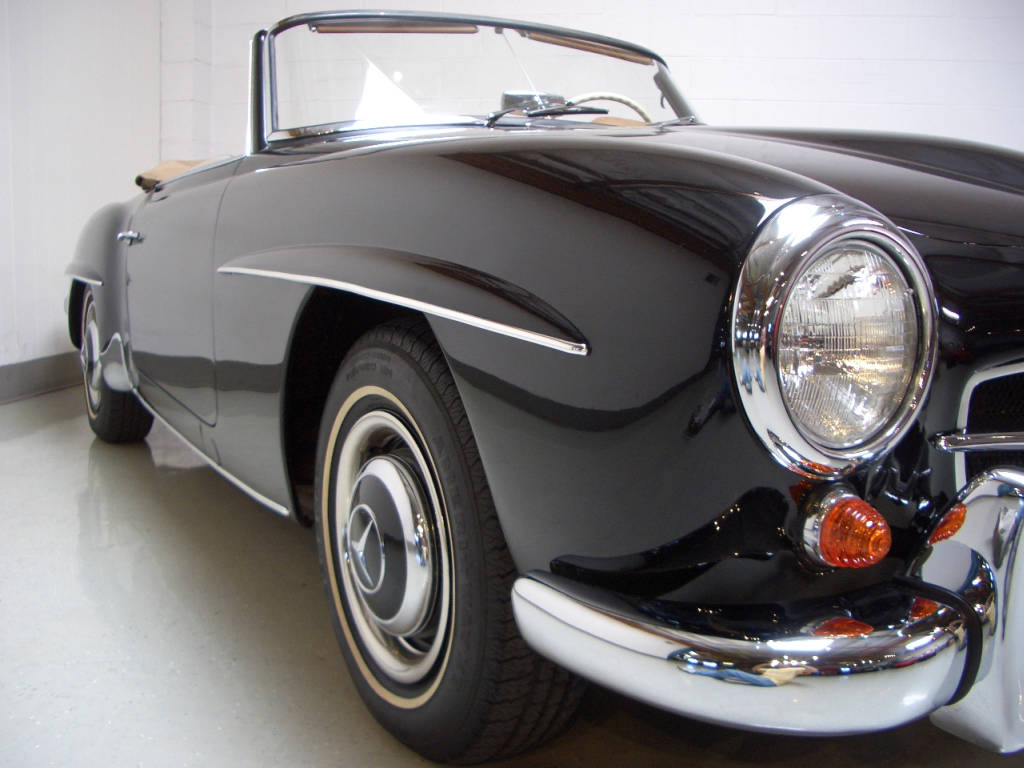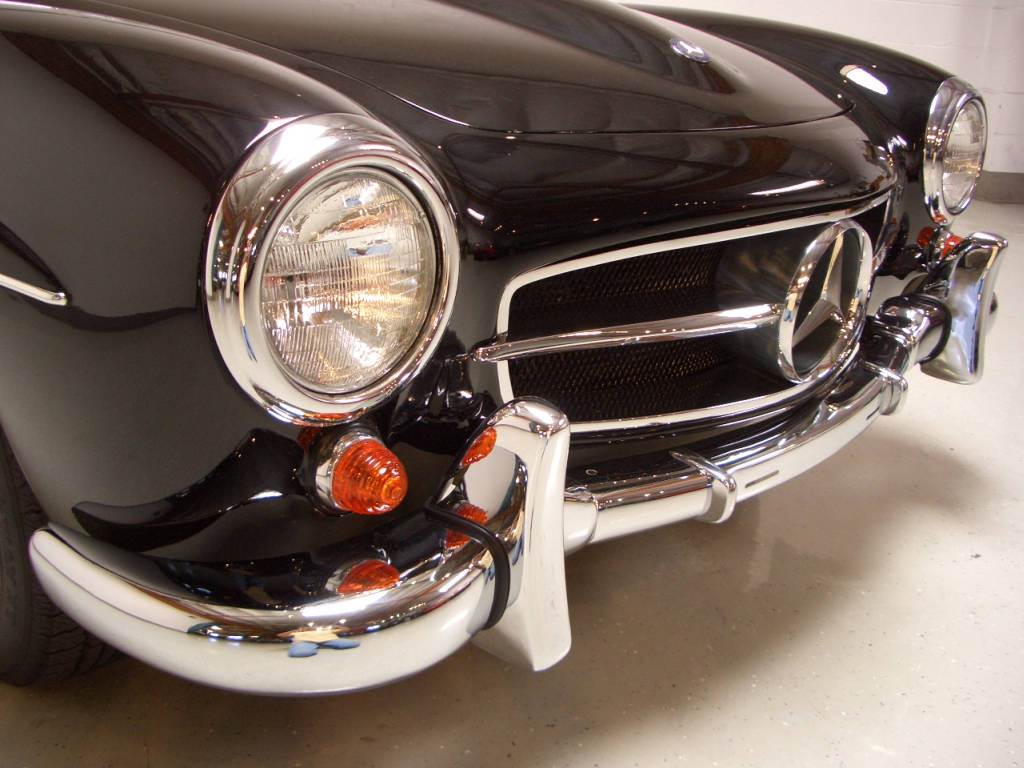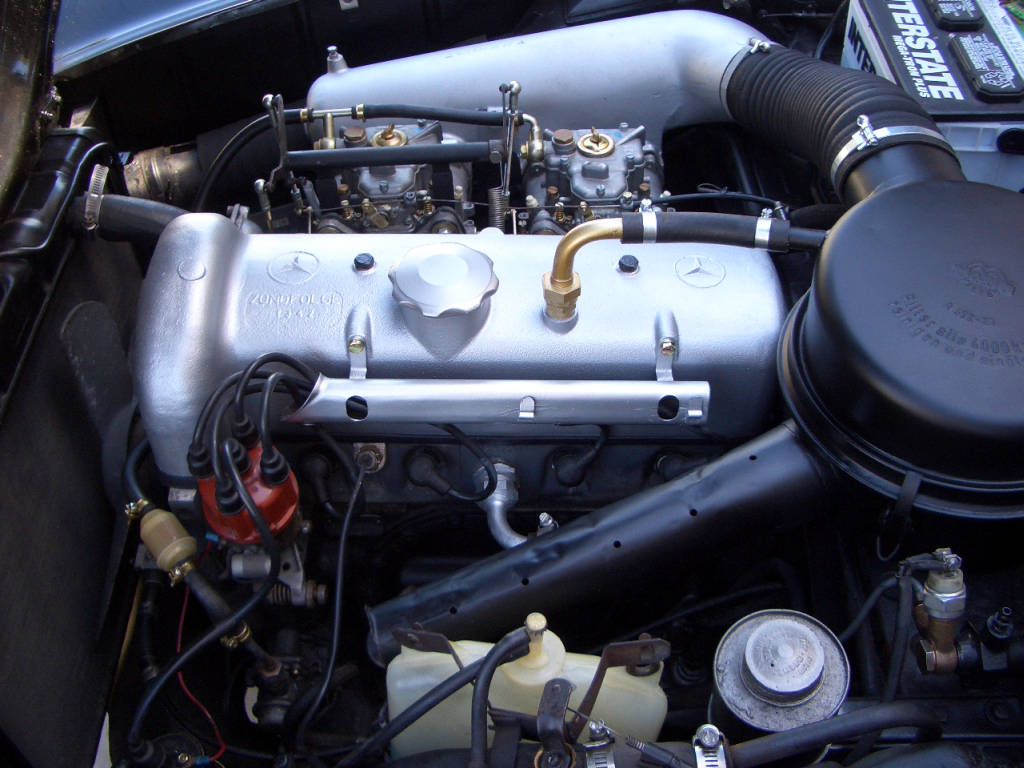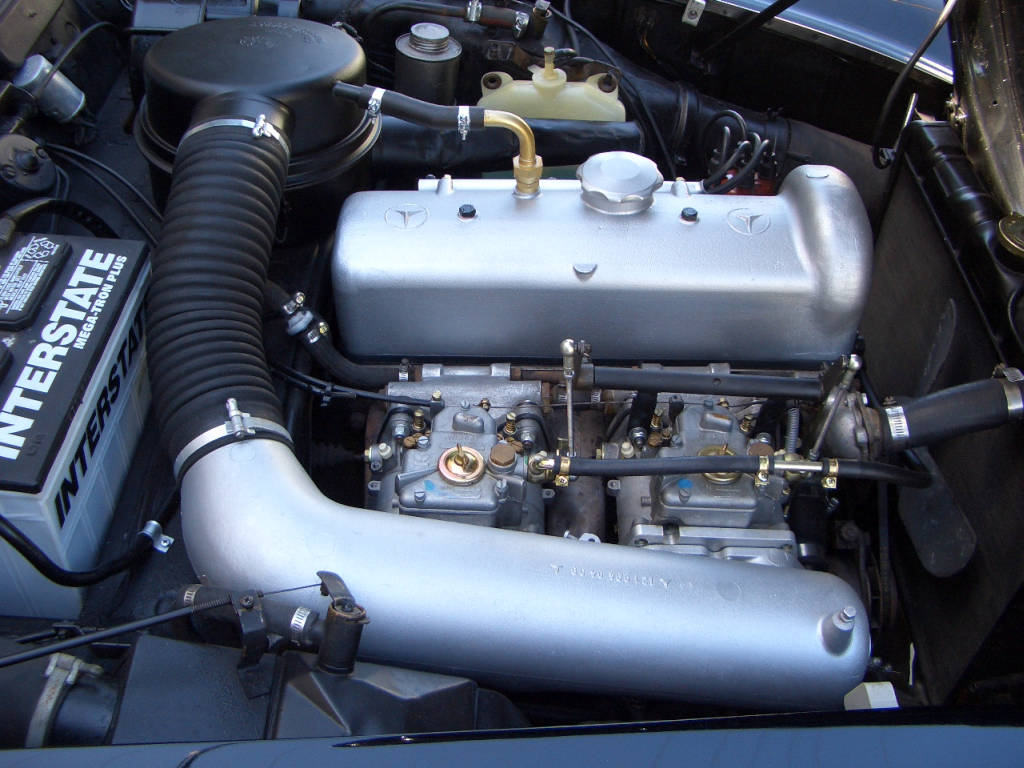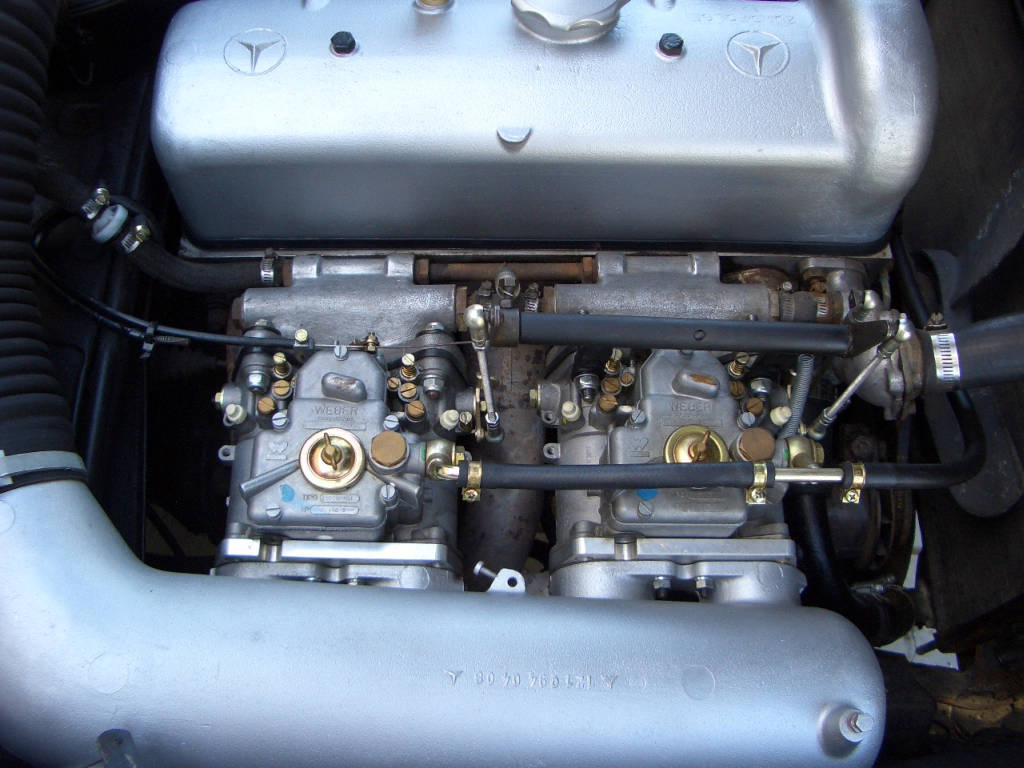 This car is running the user-friendly Weber carburetors.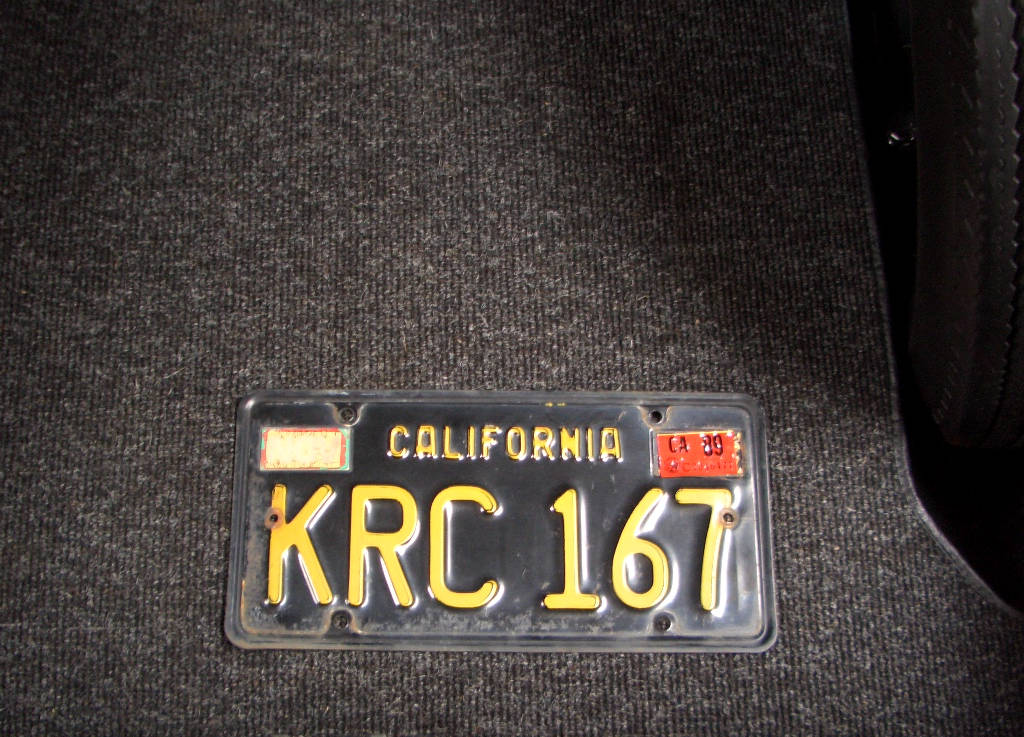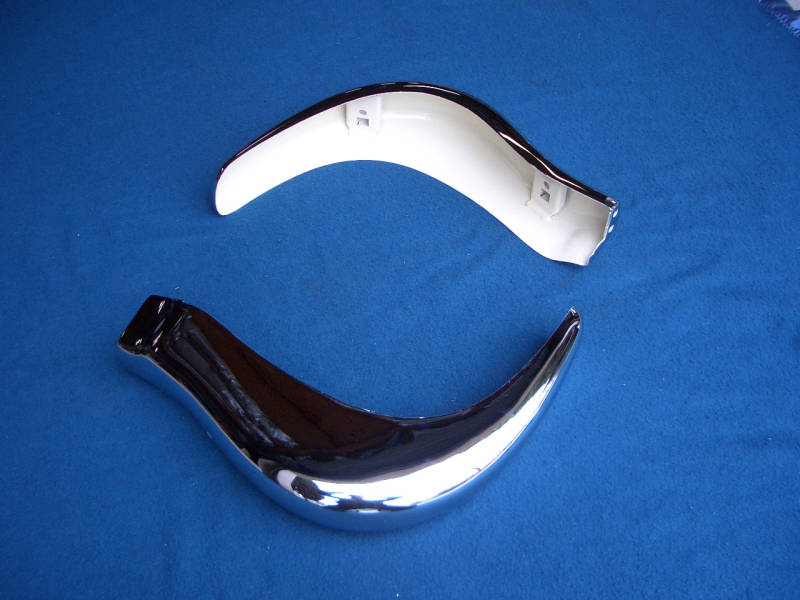 We re-chromed about 75% of the trim to get it up to our standards. It is triple-plate or "show chrome". Each piece was completely chromed front and back, then we duplicated the factory off-white paint on the back.
Undercarriage and wheel well photos

This car has a nice solid floor pan which is not usually the norm on 190SLs

190SL floor pan stampings have several features that can give you an idea as the car's originality.

You will notice several little "+" signs plus transverse strengthening ribs on the floorboards, all factory features

The line of rough texture is factory seam sealer that was applied when the car was manufactured.

This is one of the factory drain holes at the bottom of the spare tire wells. Both sides are good on this car.