W113 Pagoda free buyer's guide for sale automotive vintage collector car, classified, California Old Timer classic center
1967 230SL
If you arrived here by a search, click HOME for full site functionality & info on this car.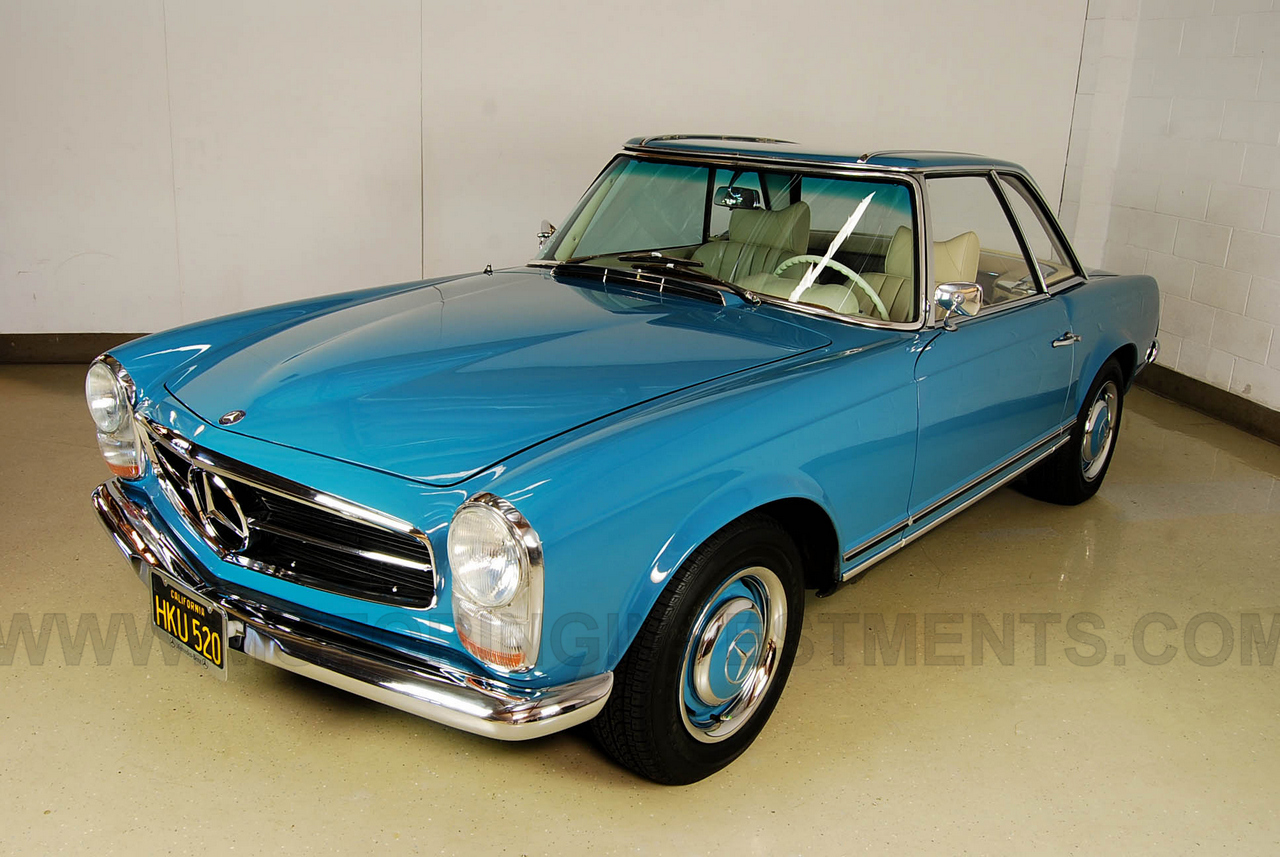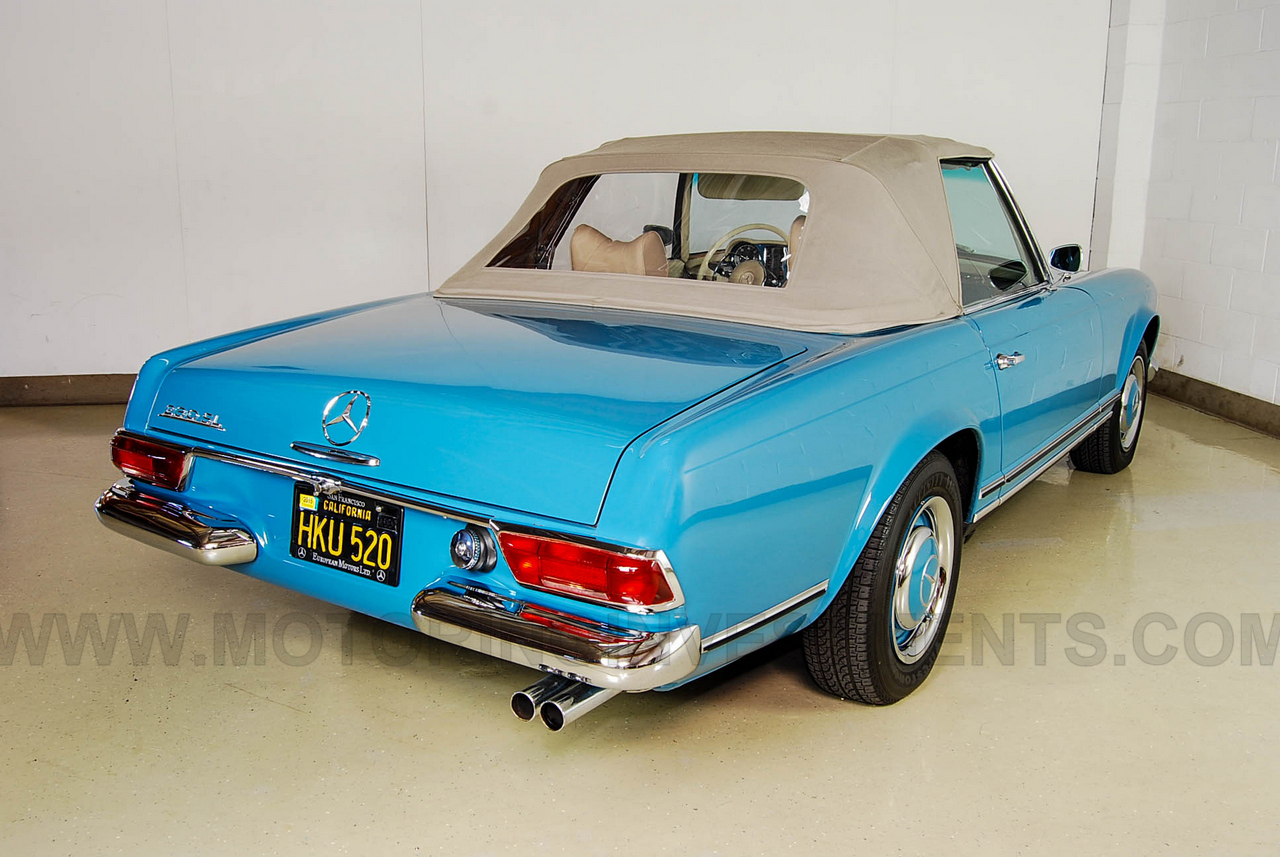 Scroll to the bottom of this page for the undercarriage photos.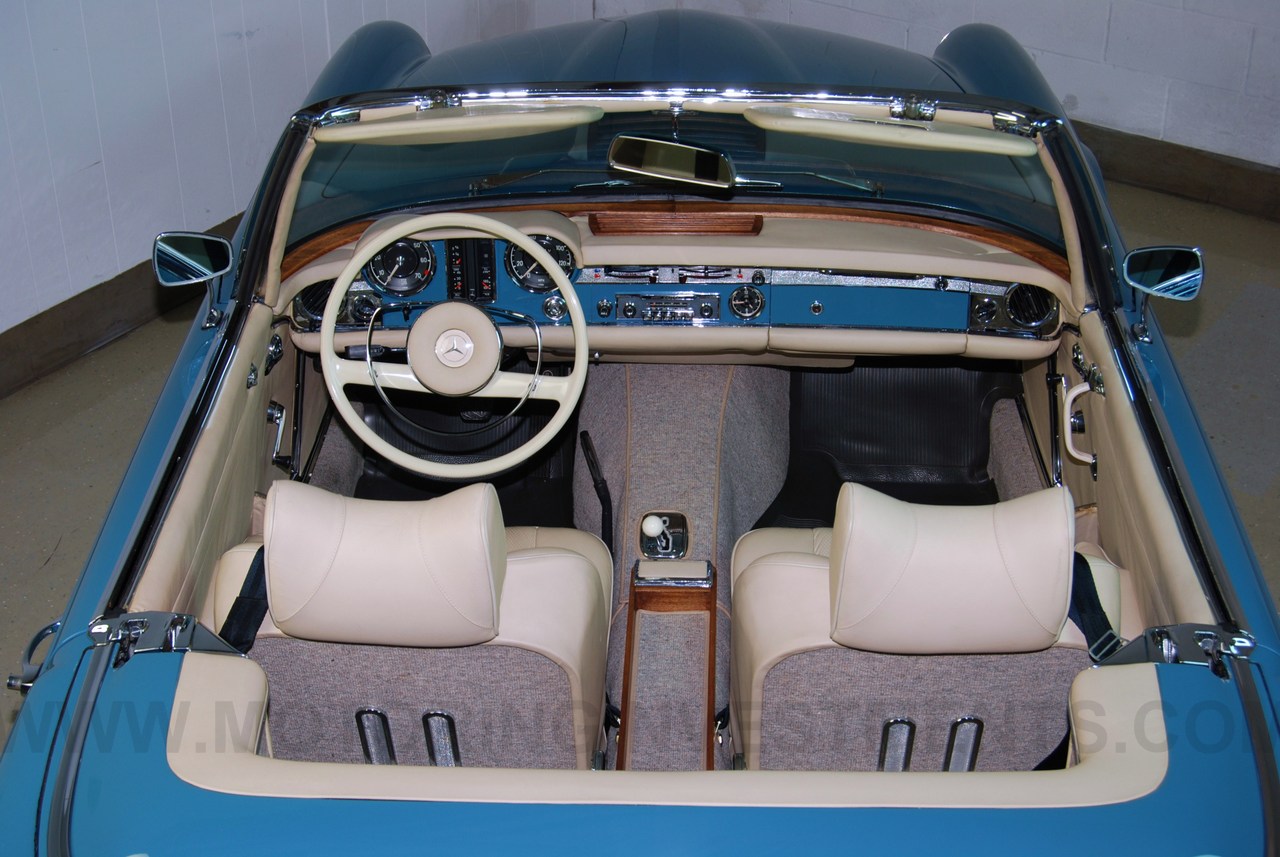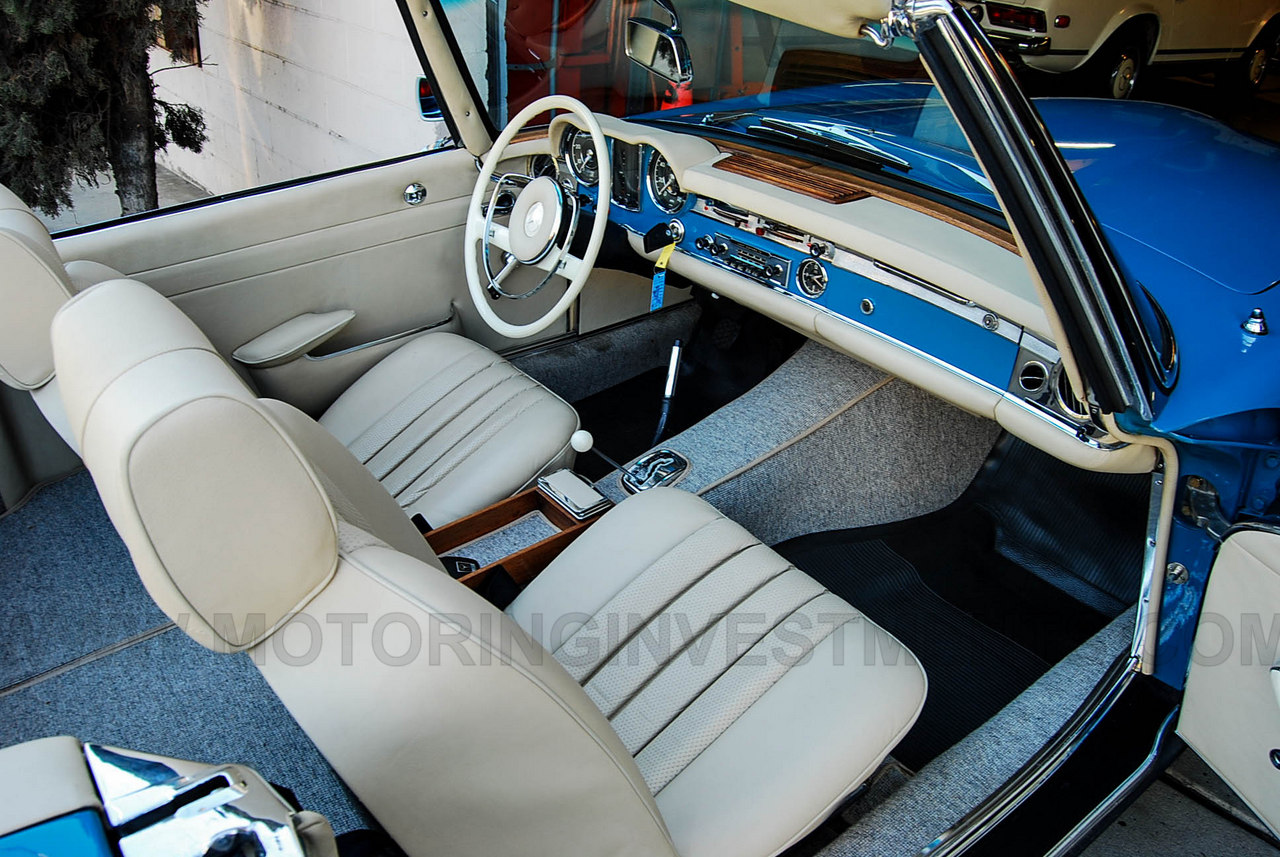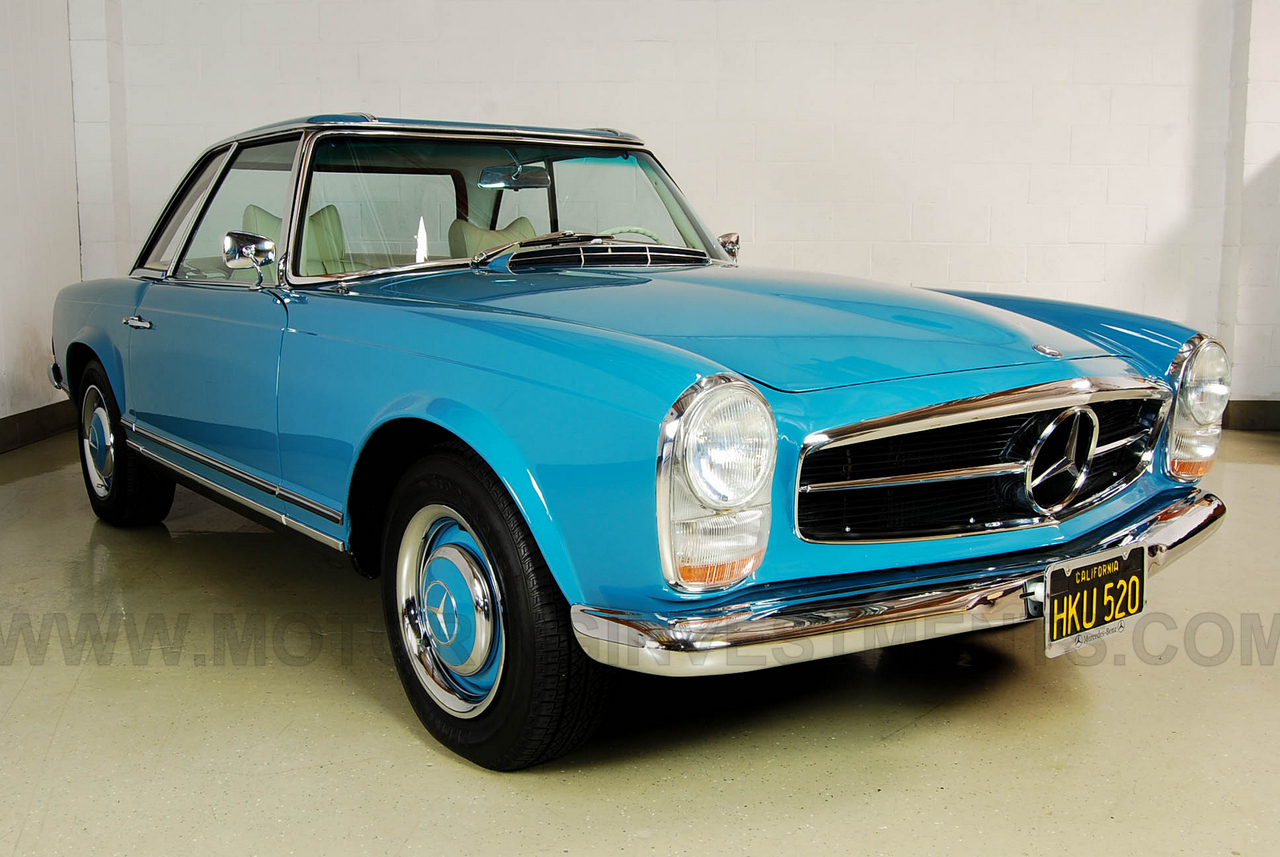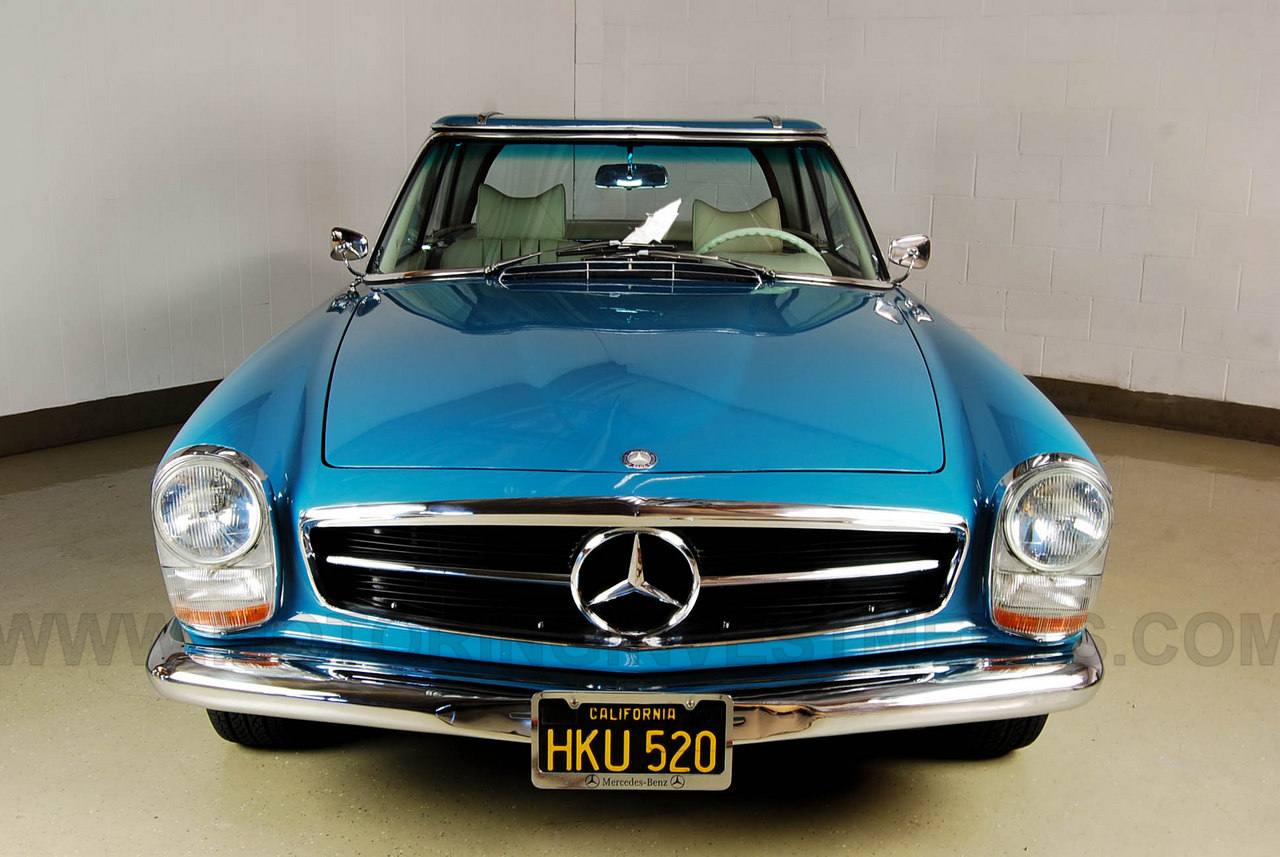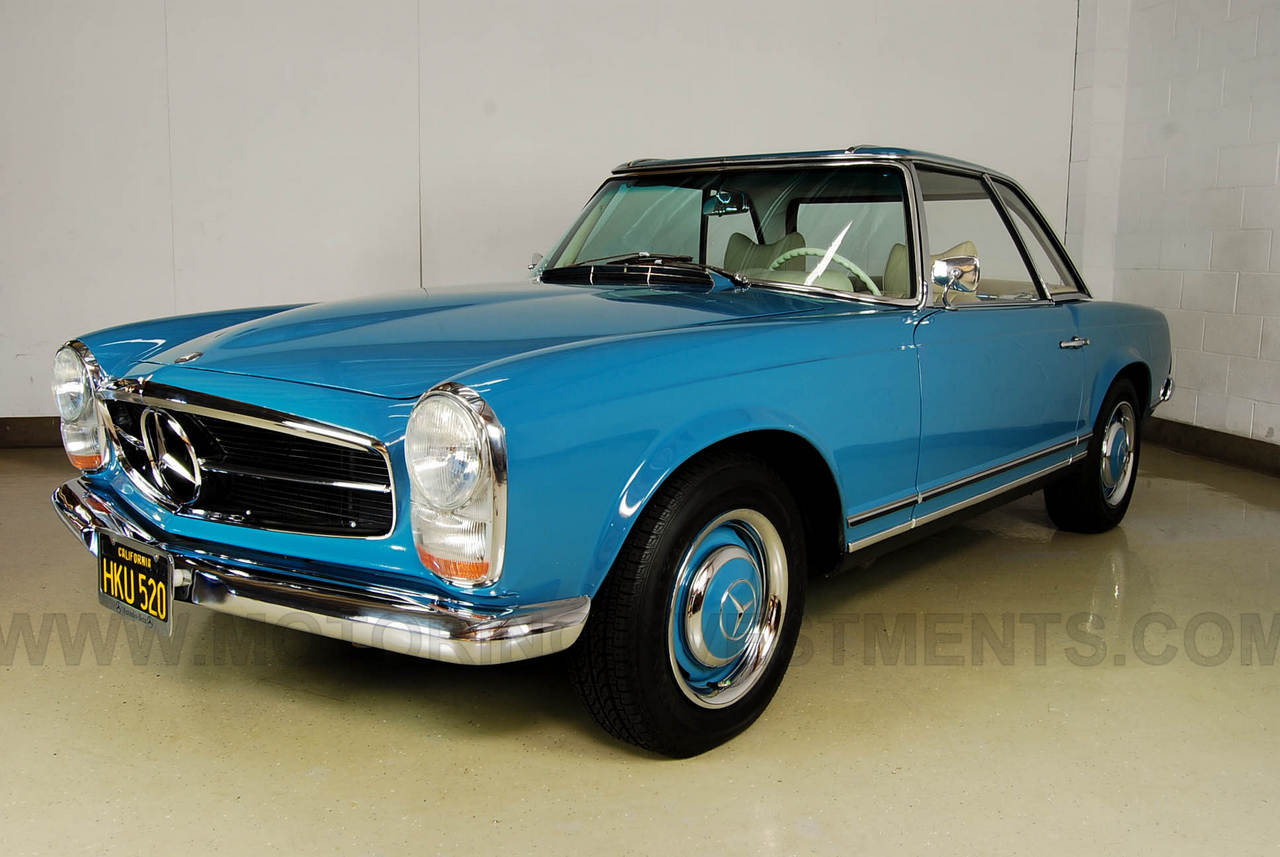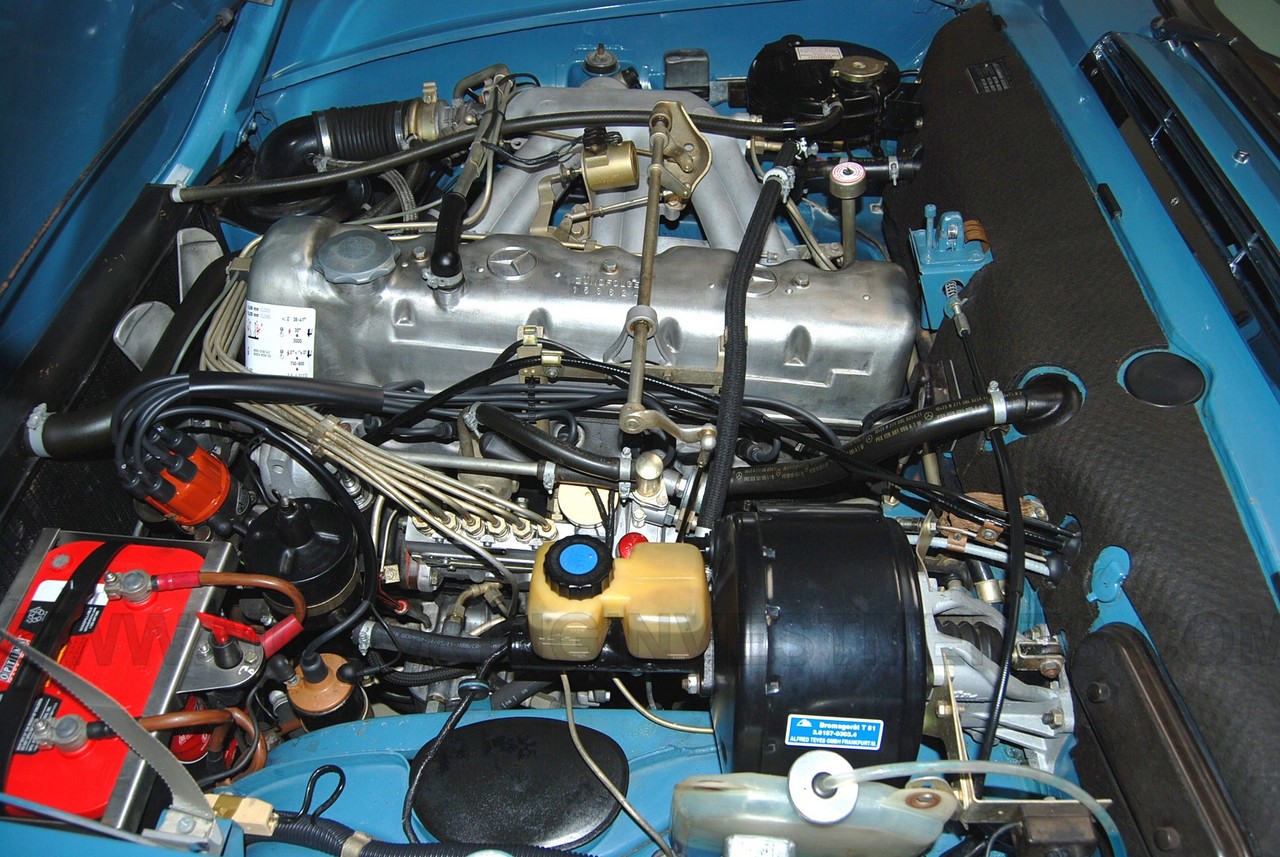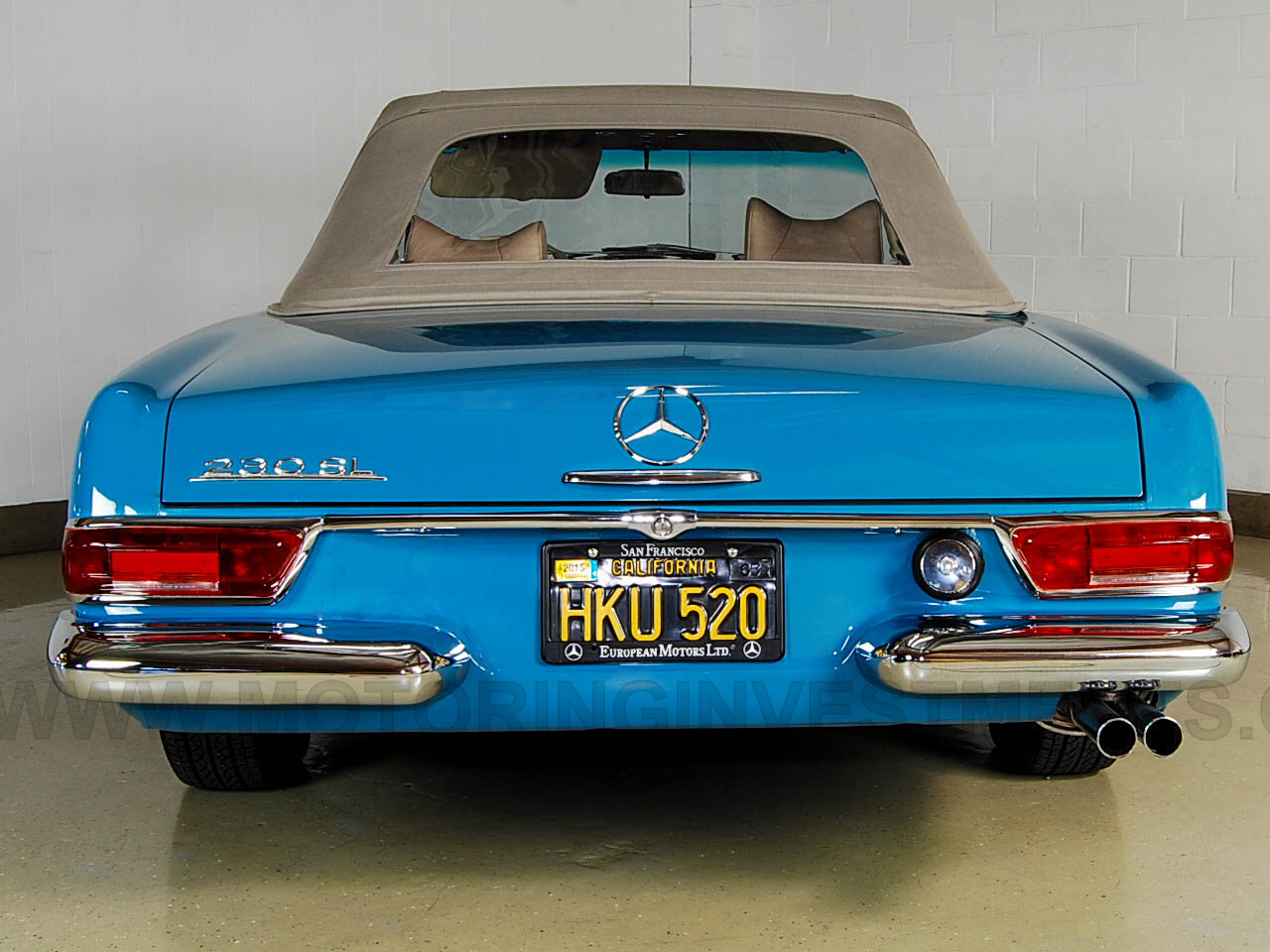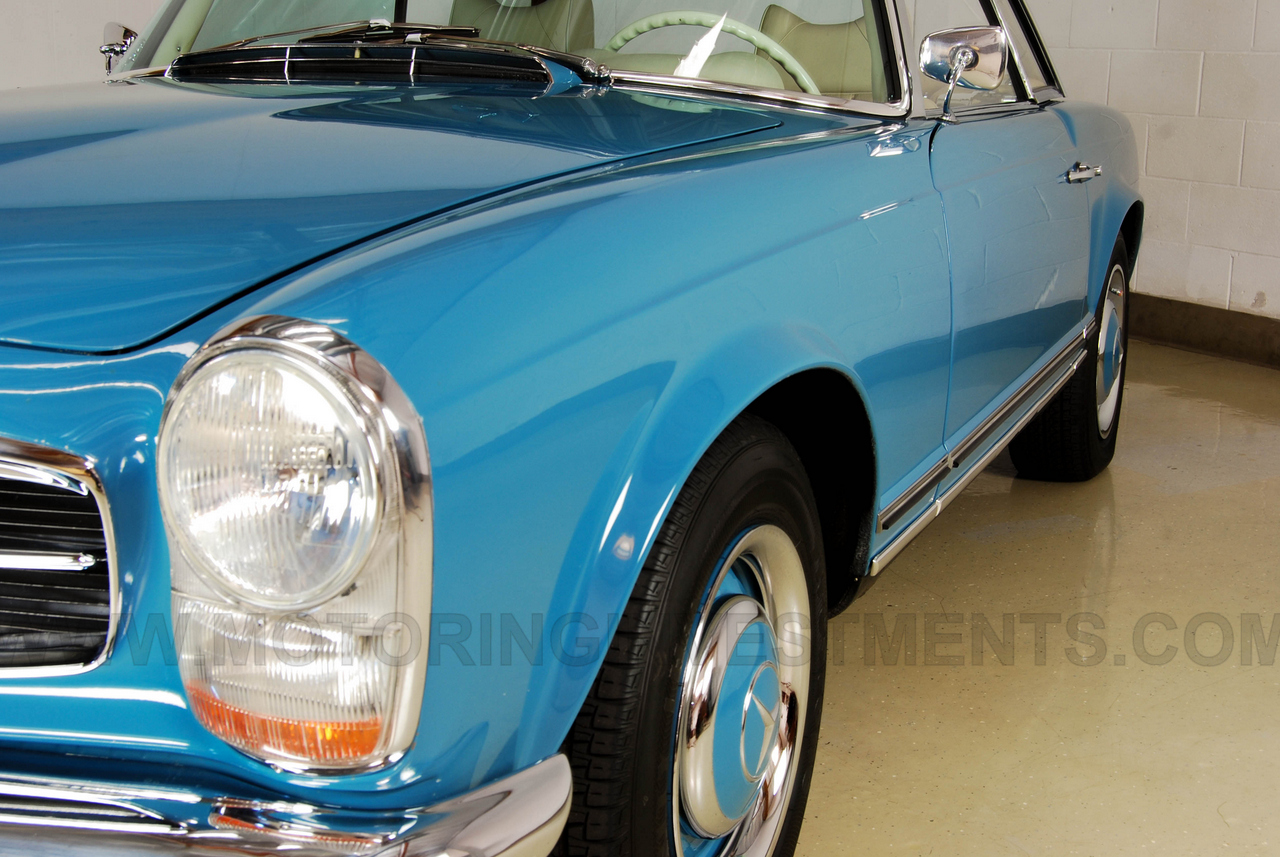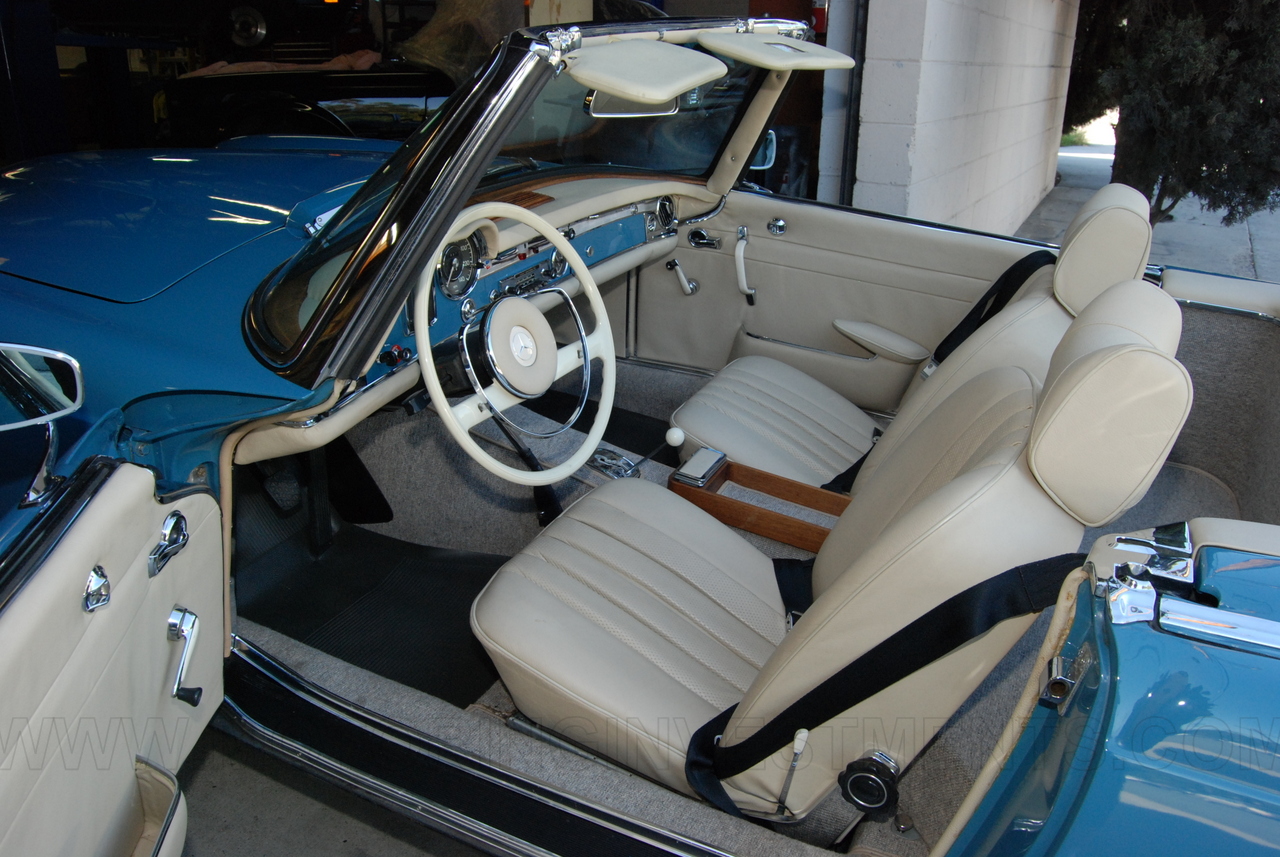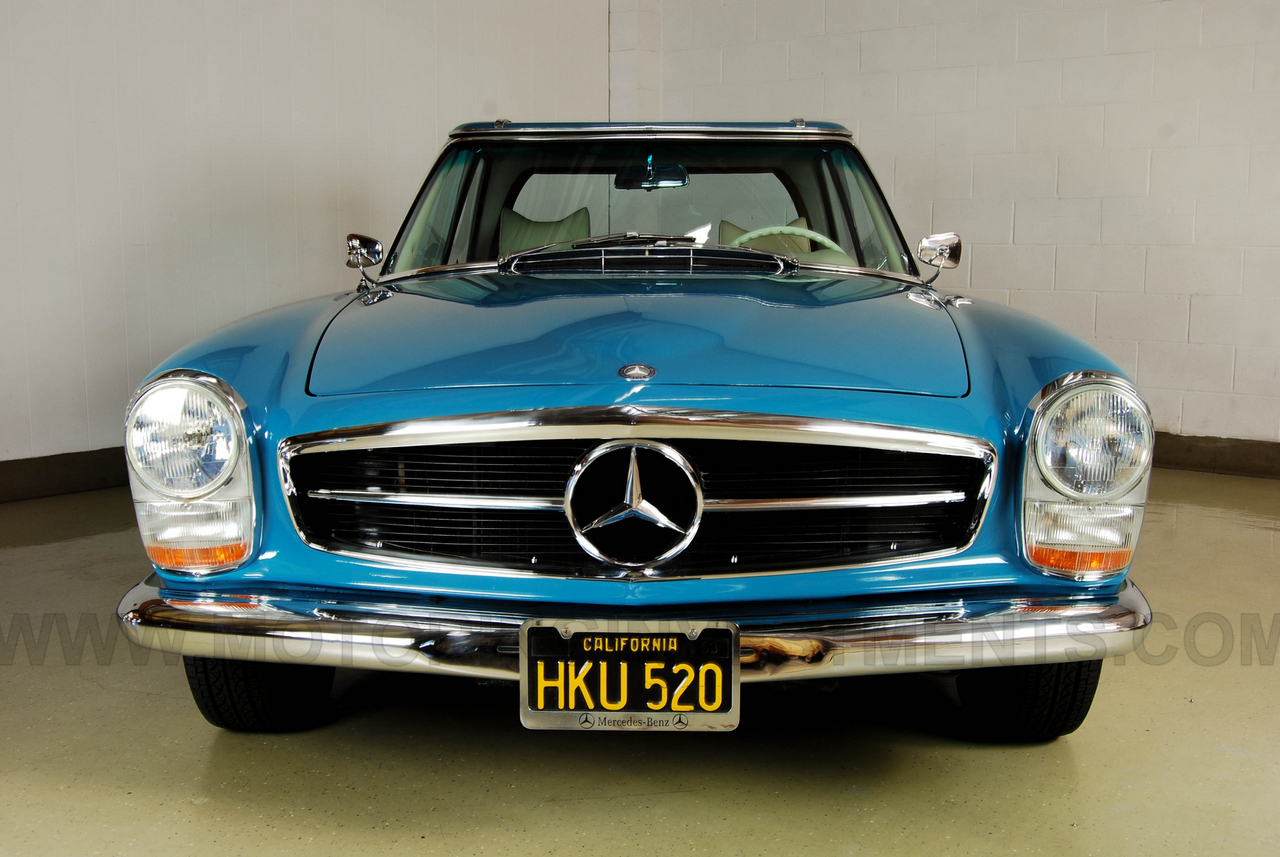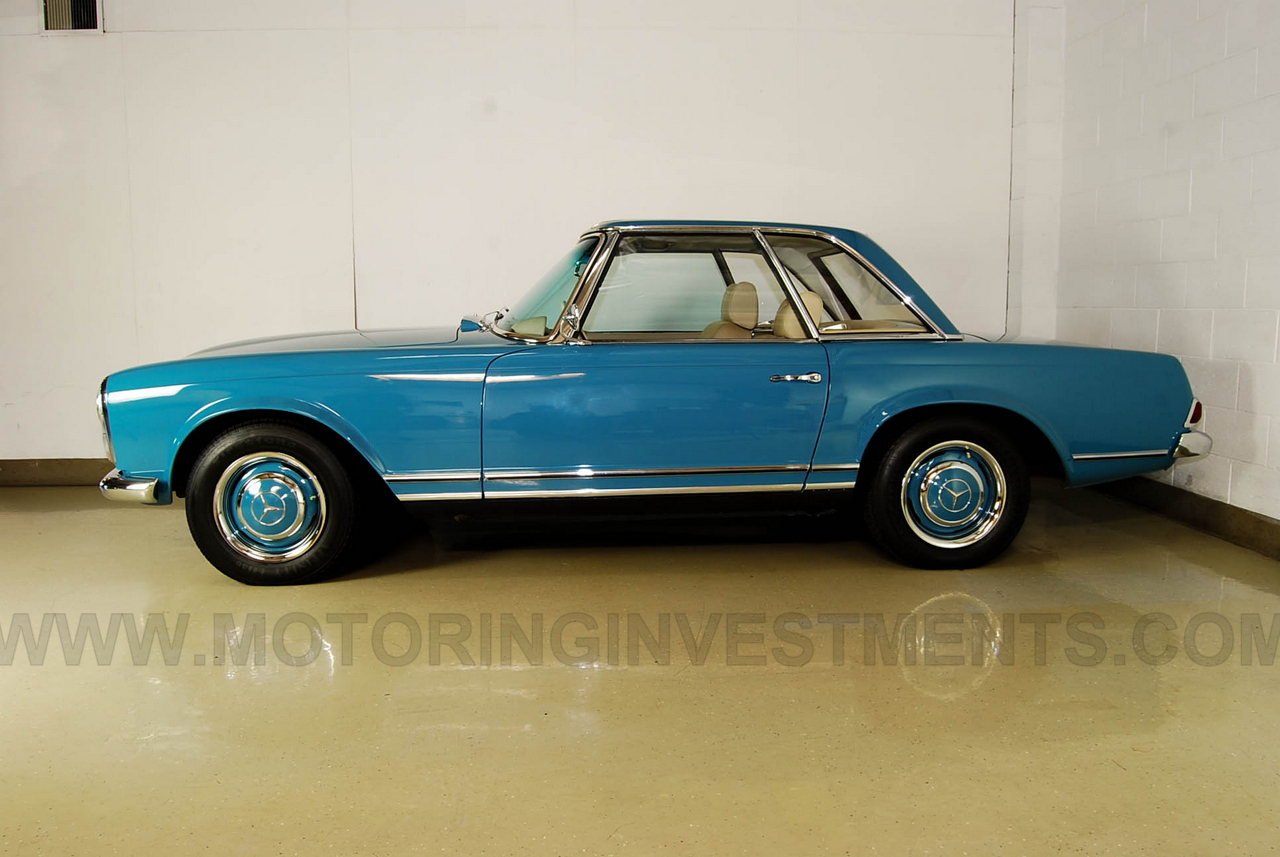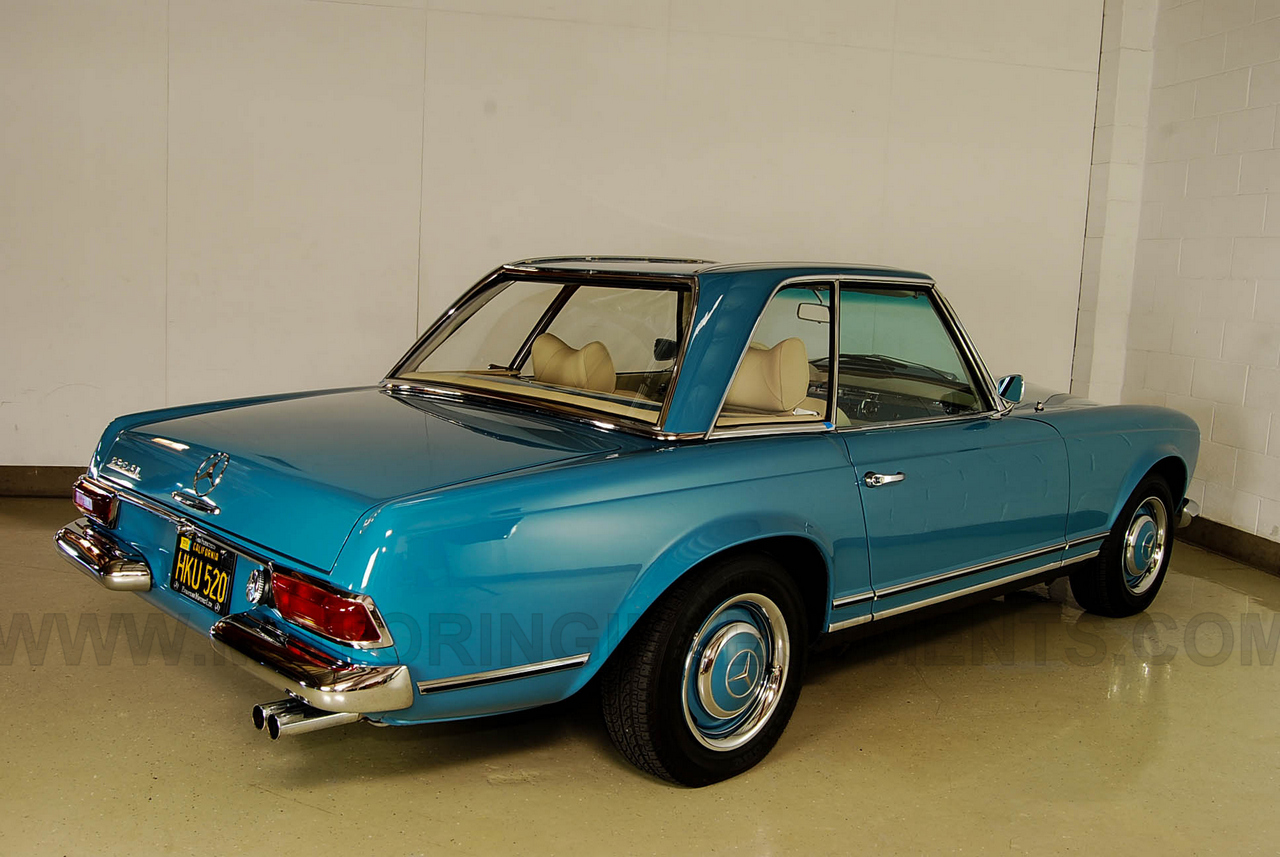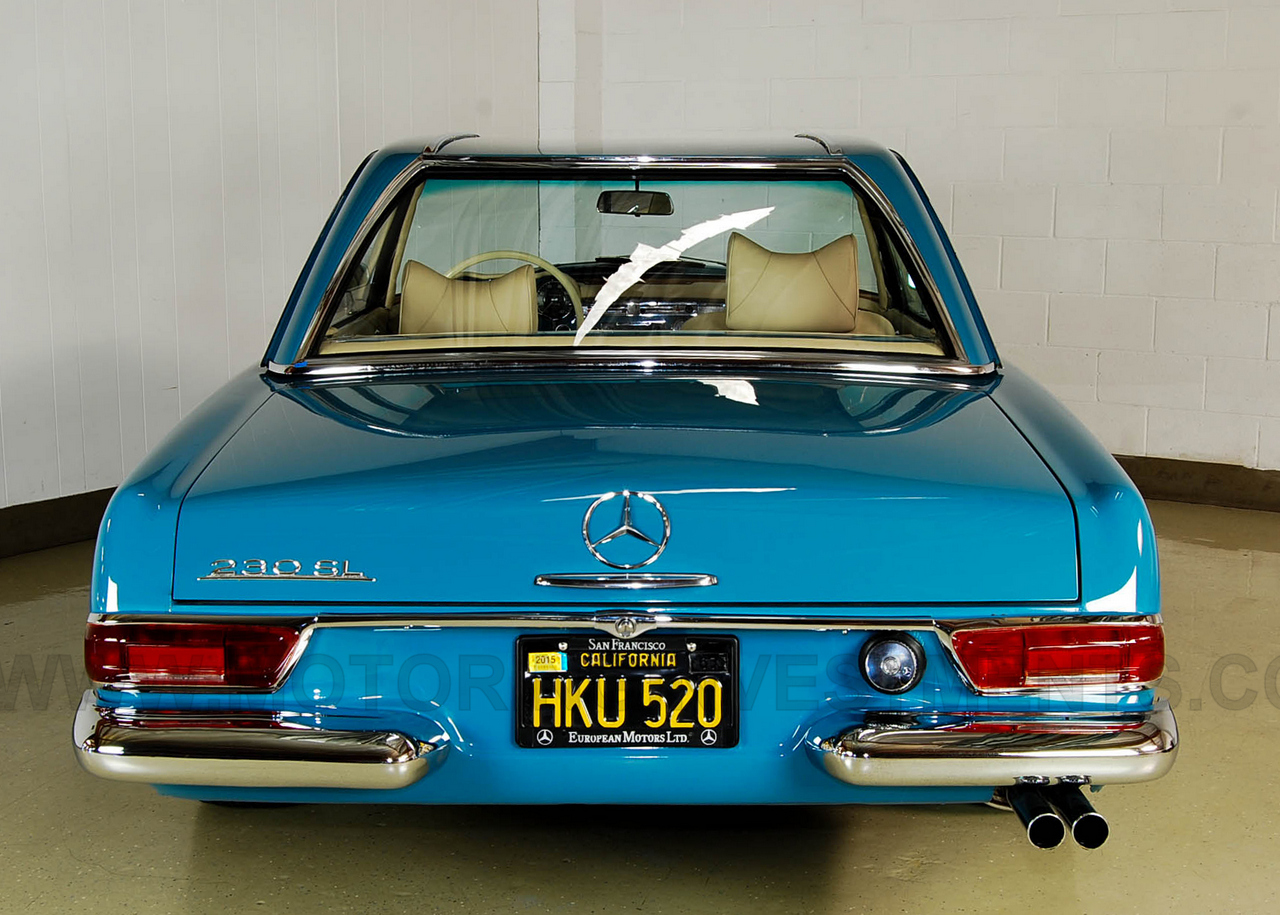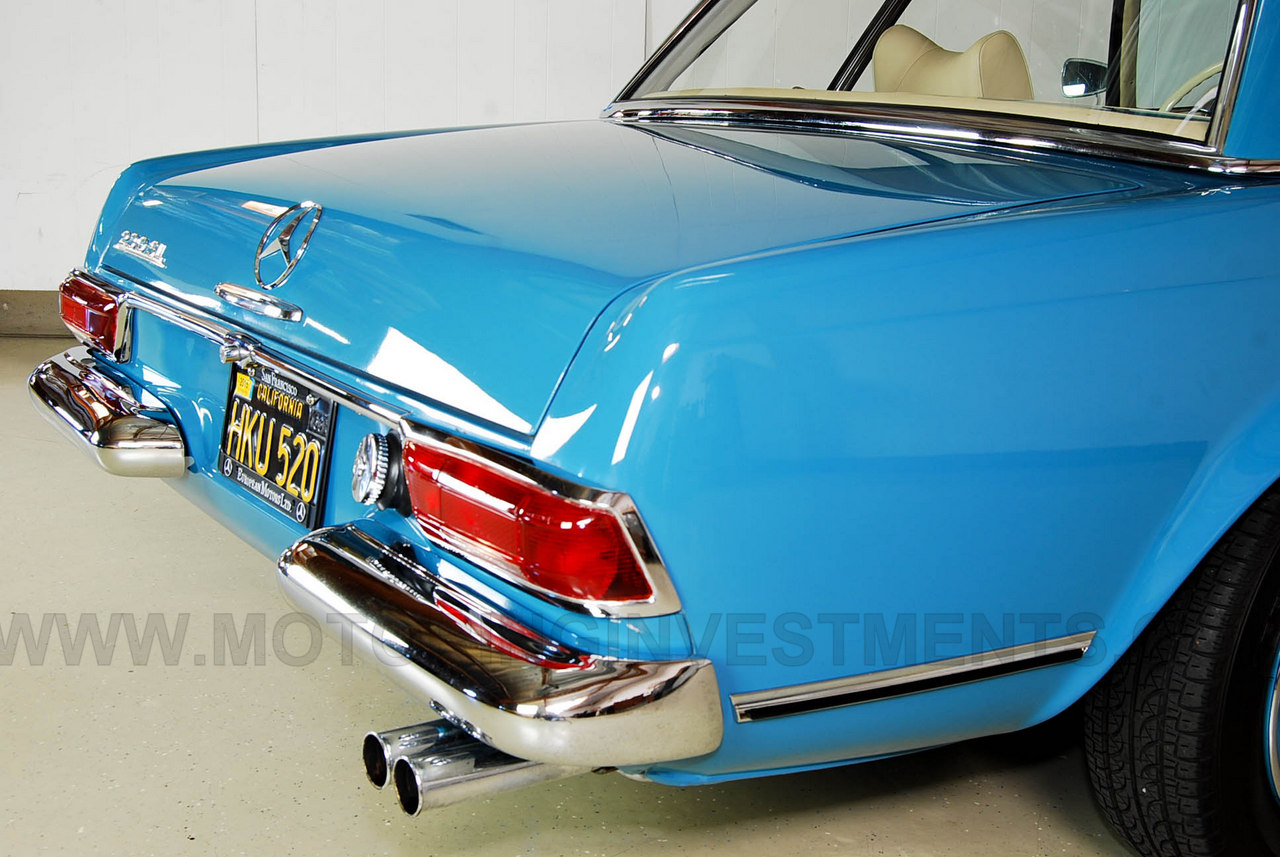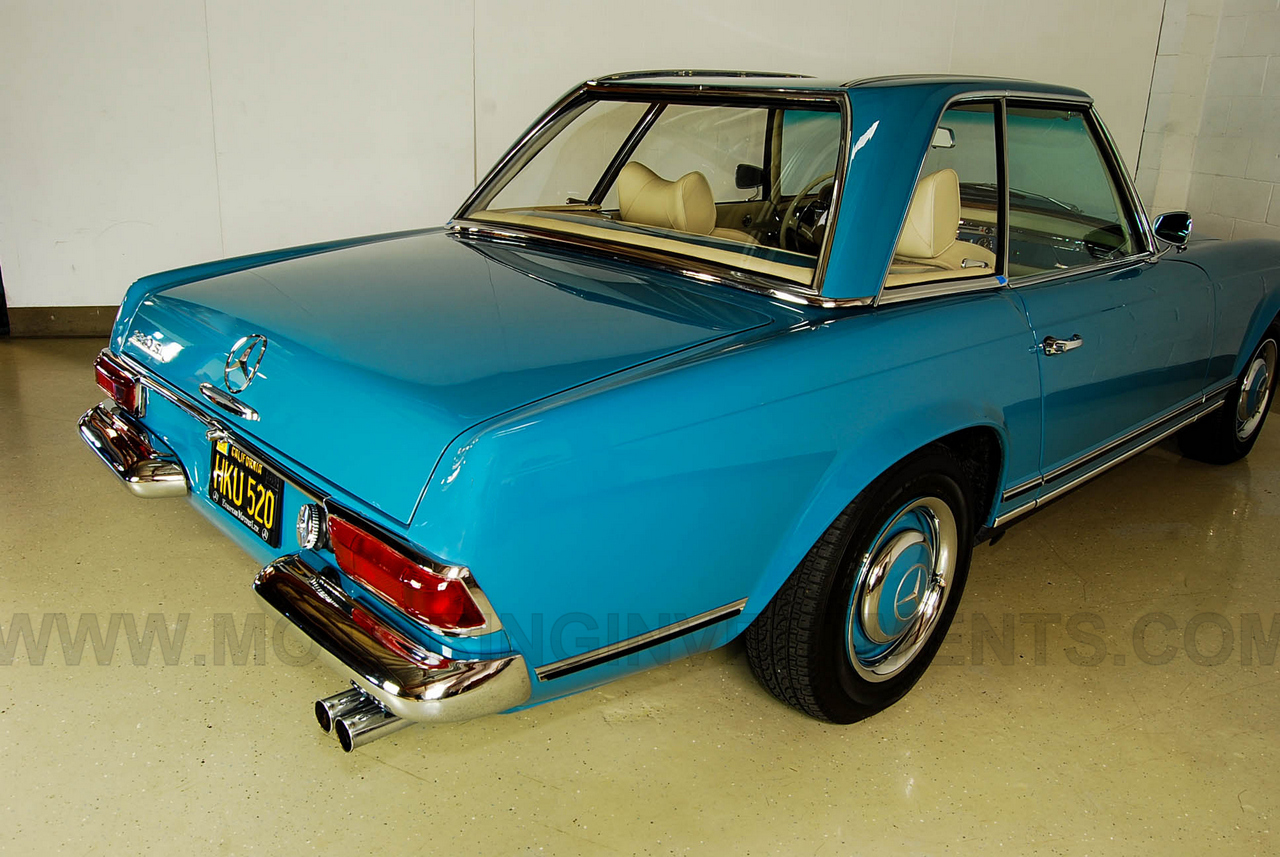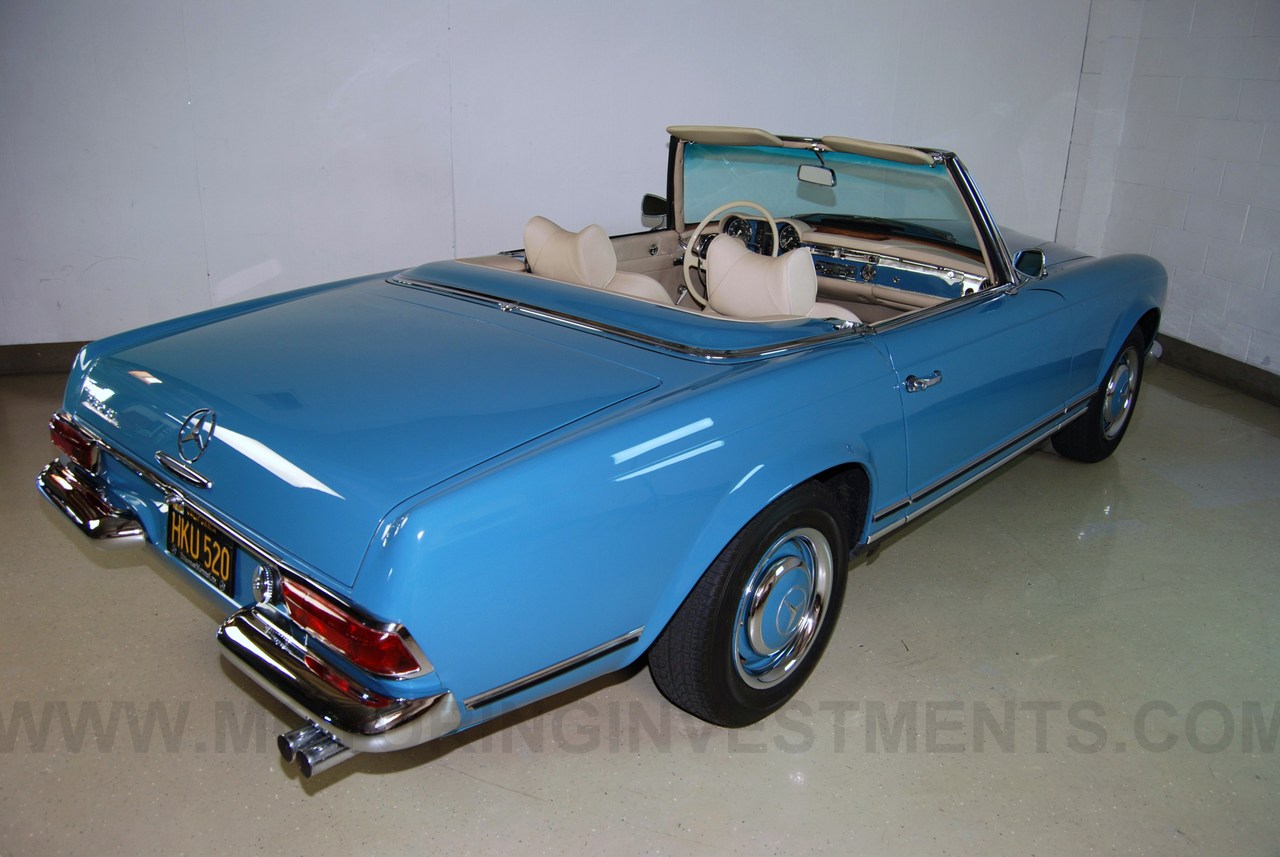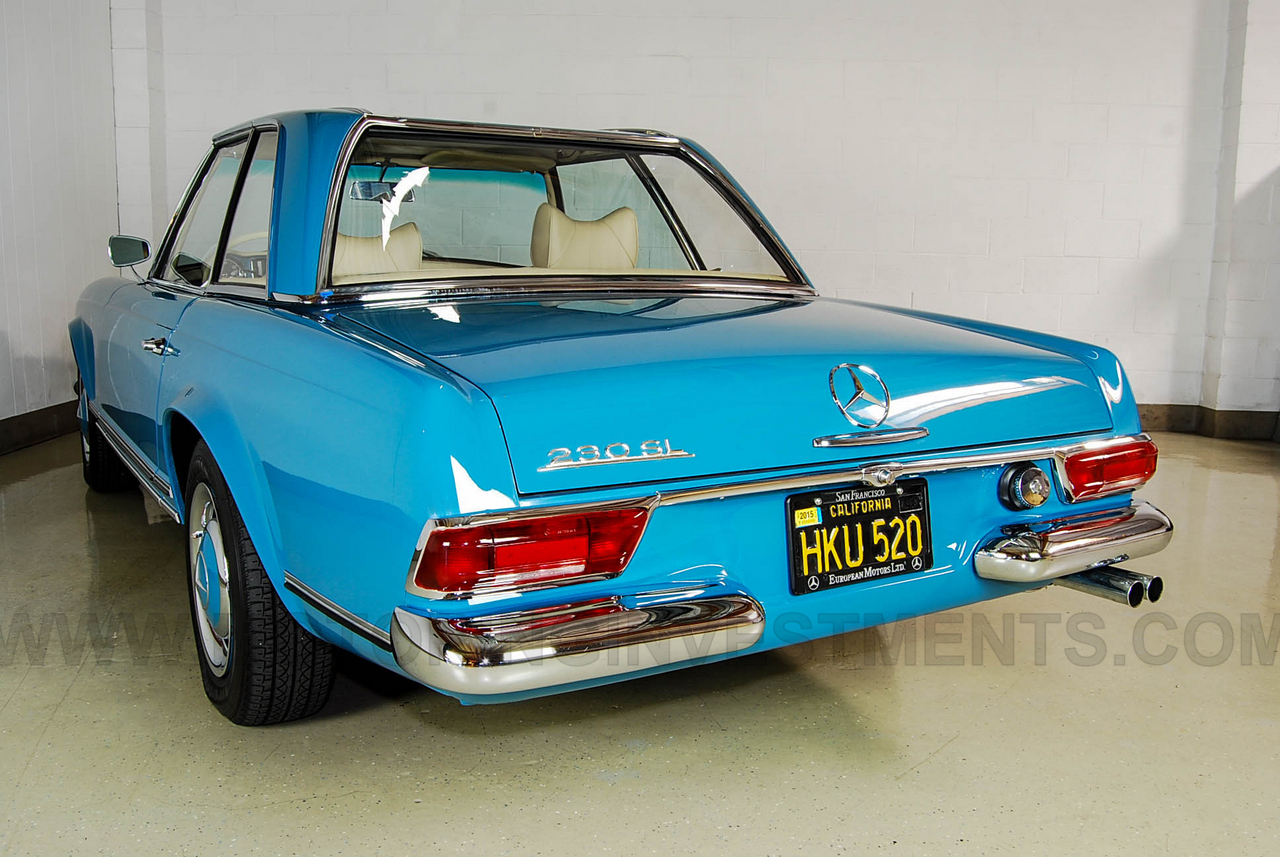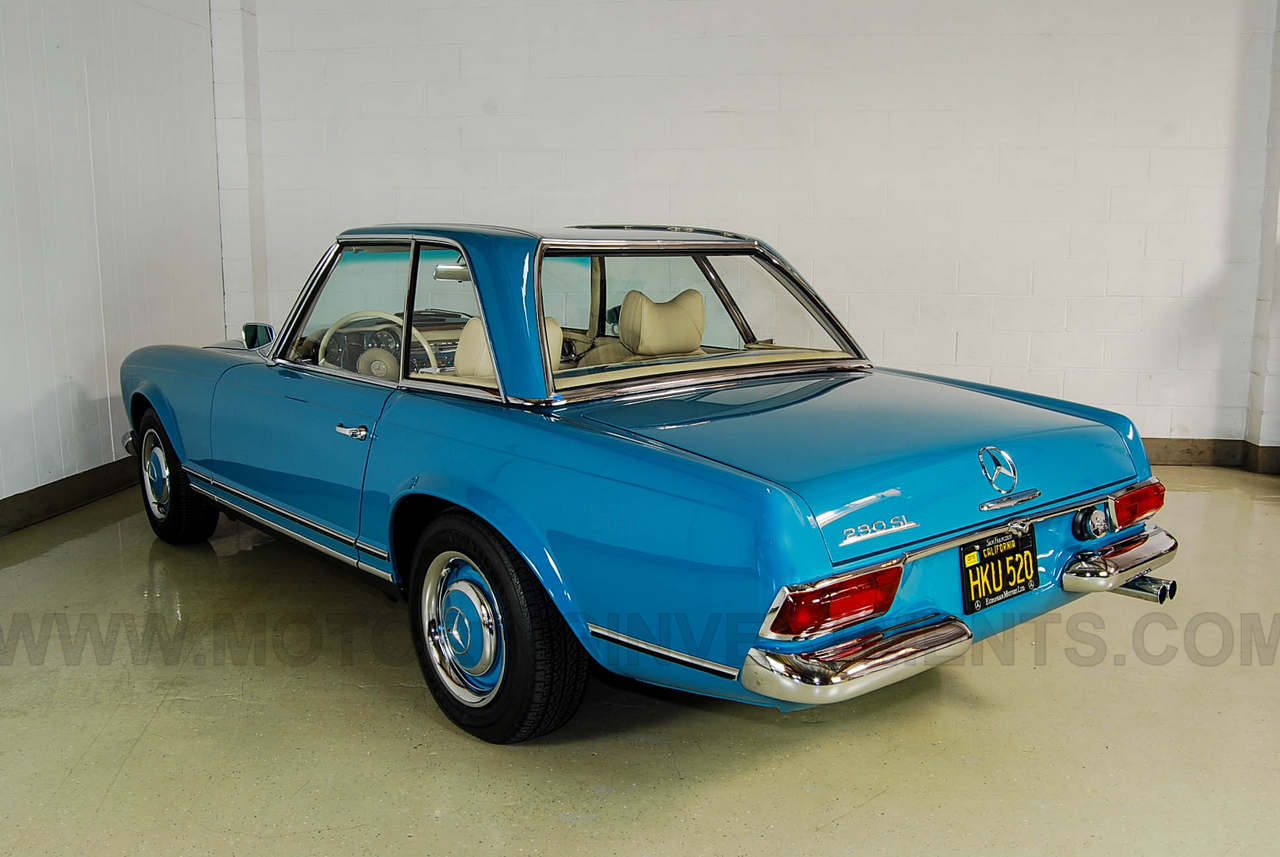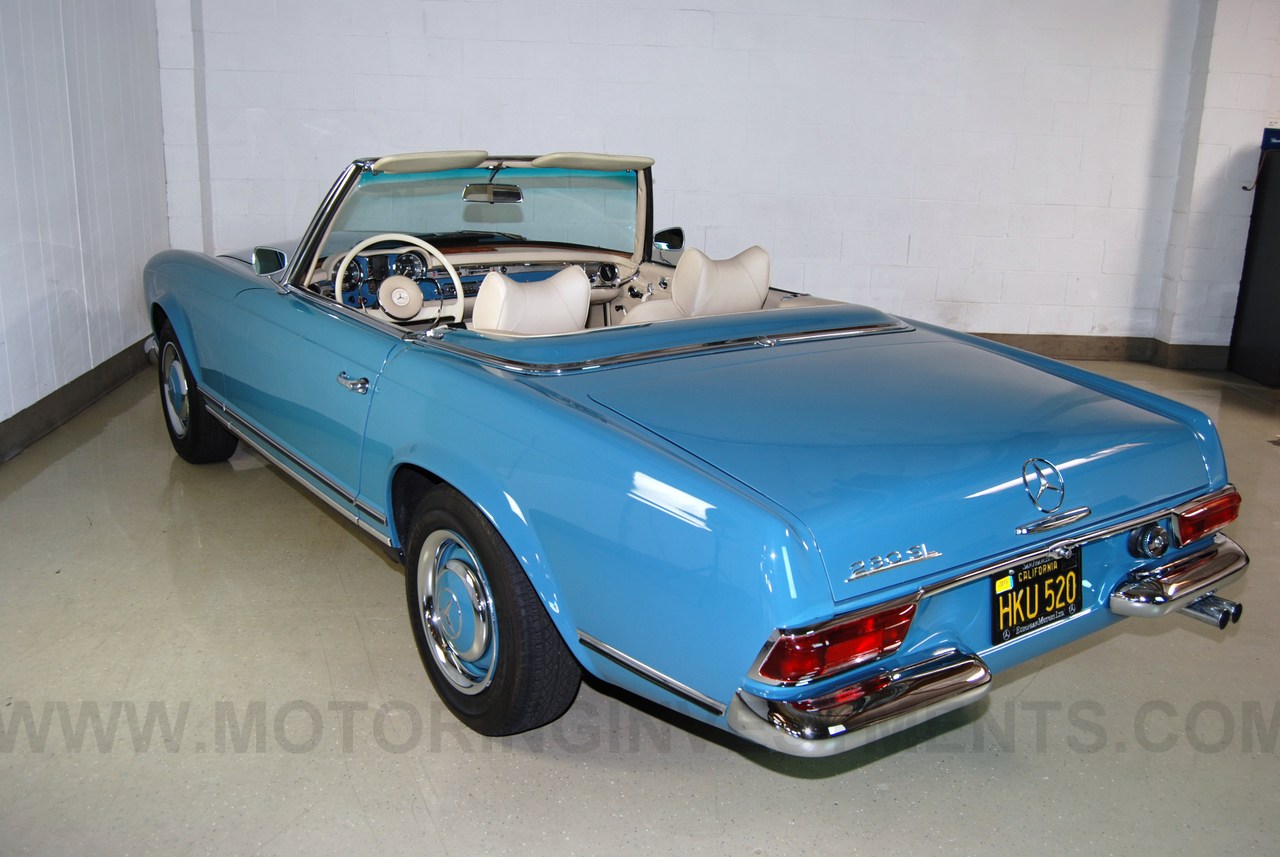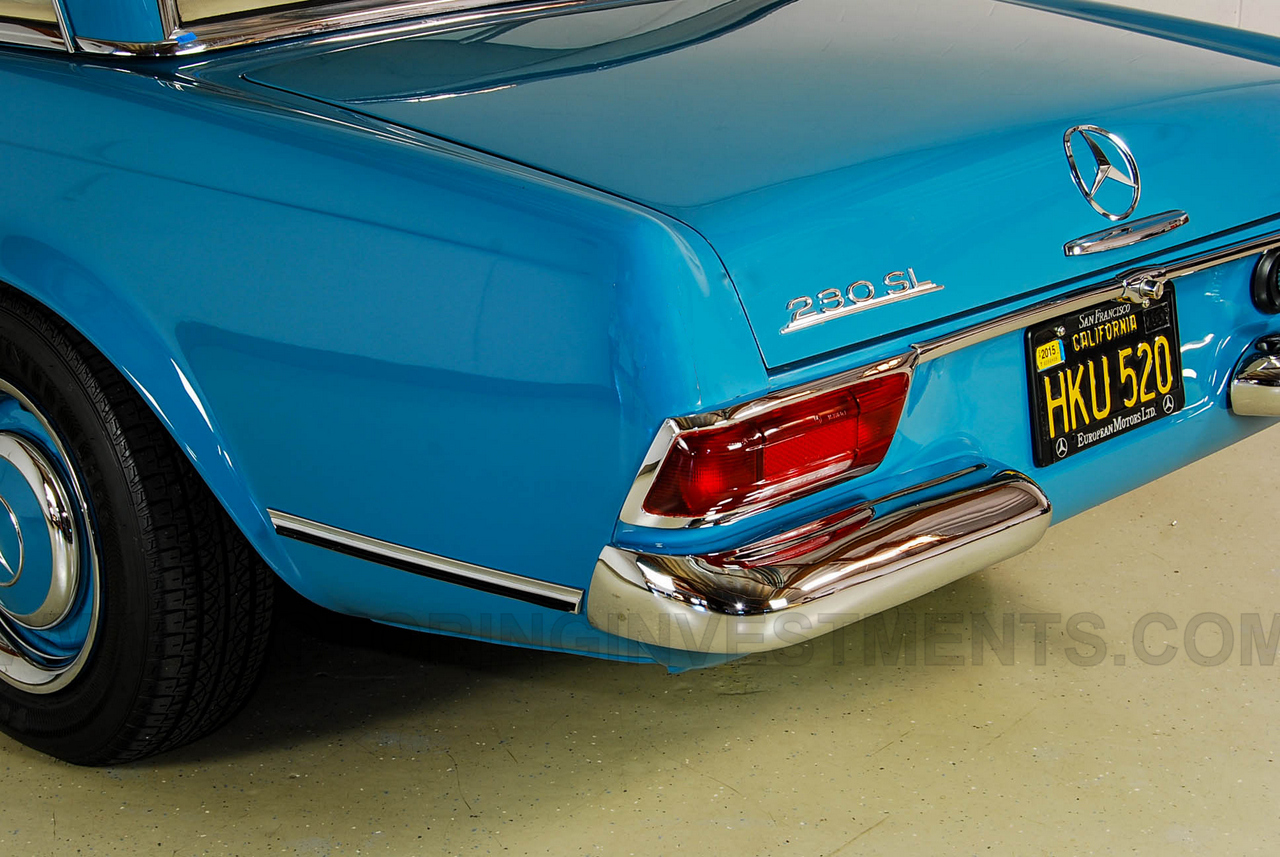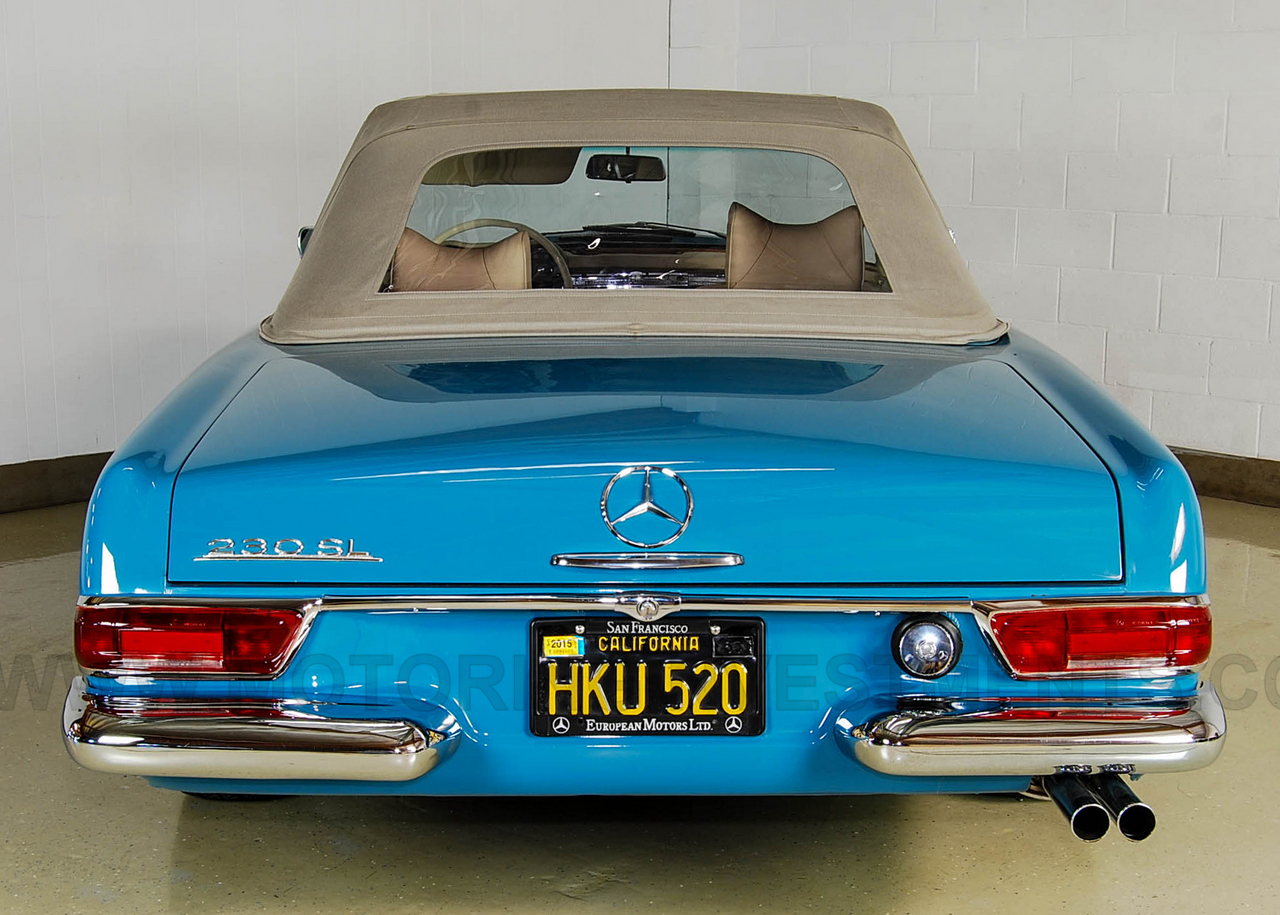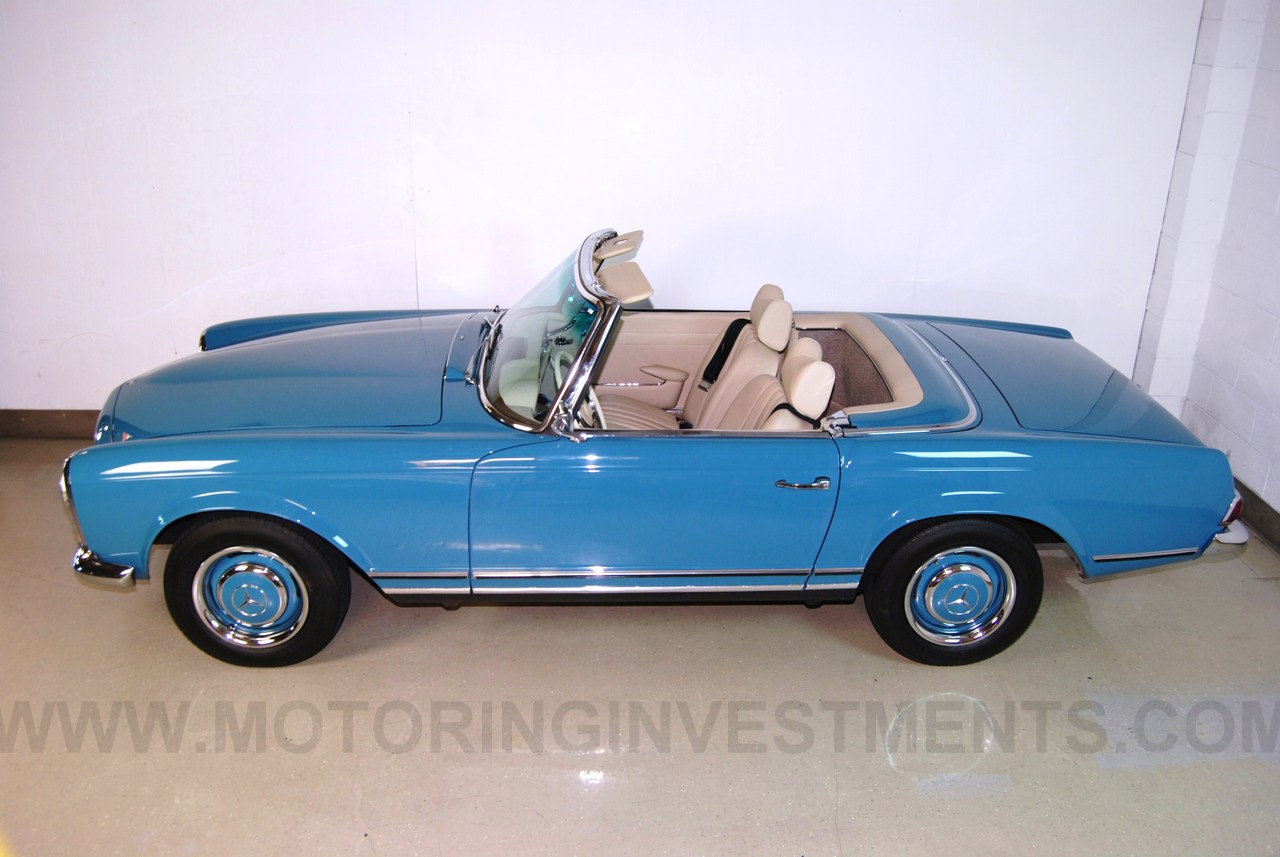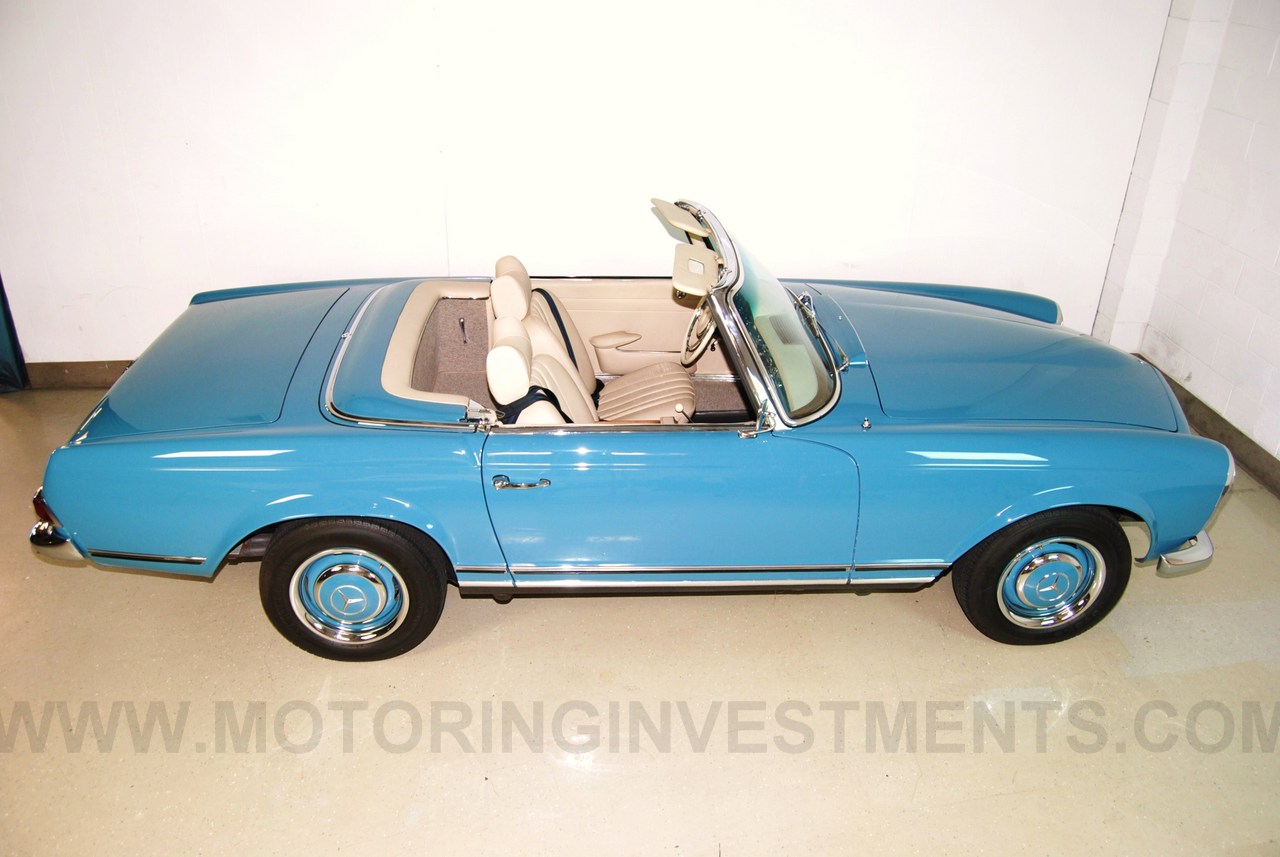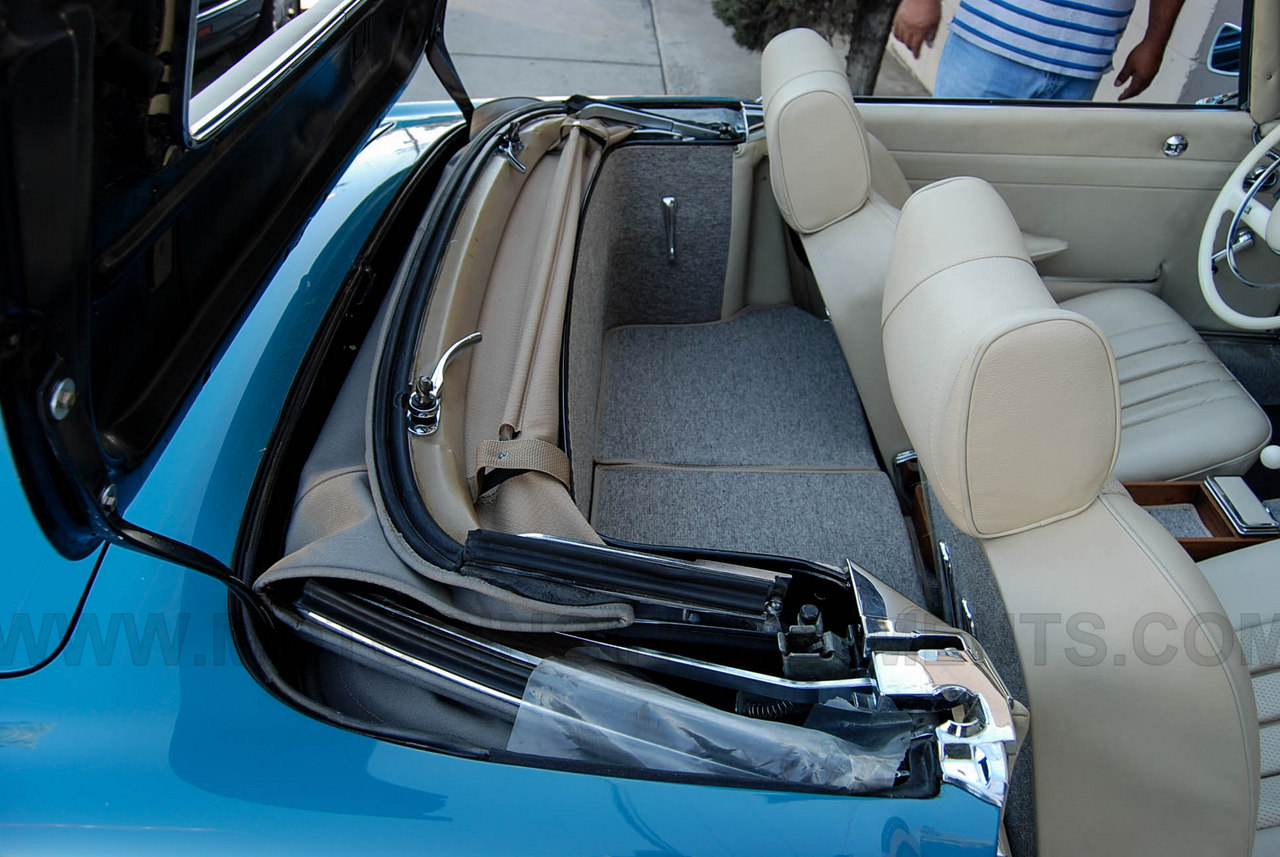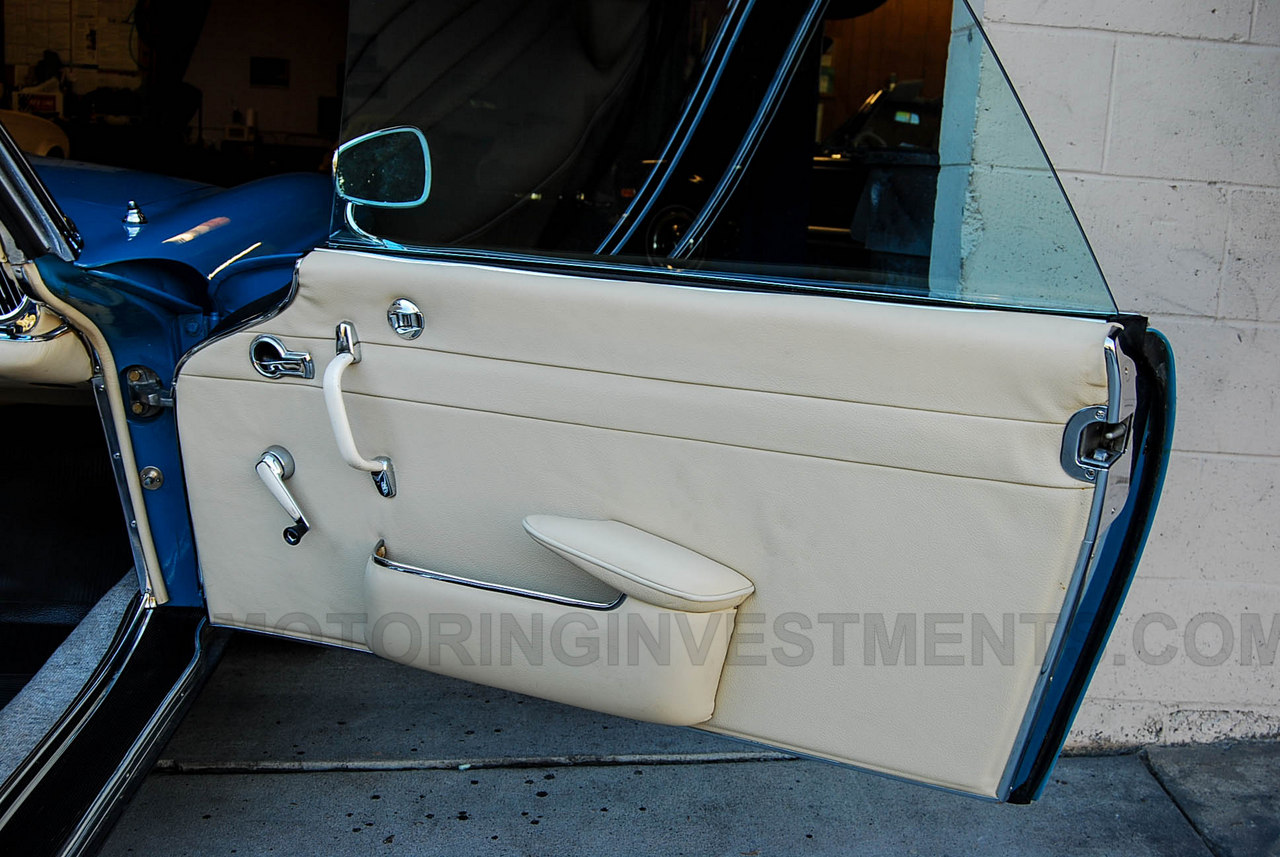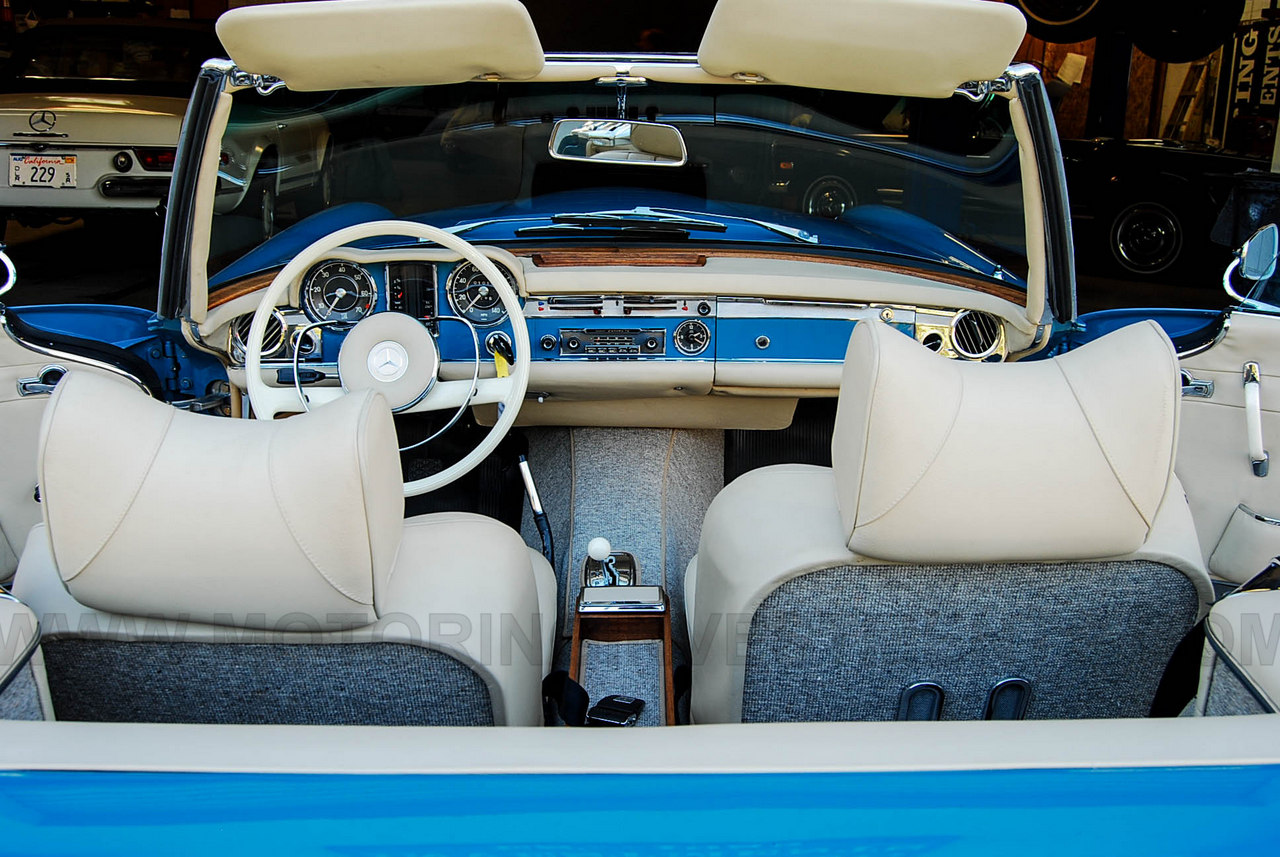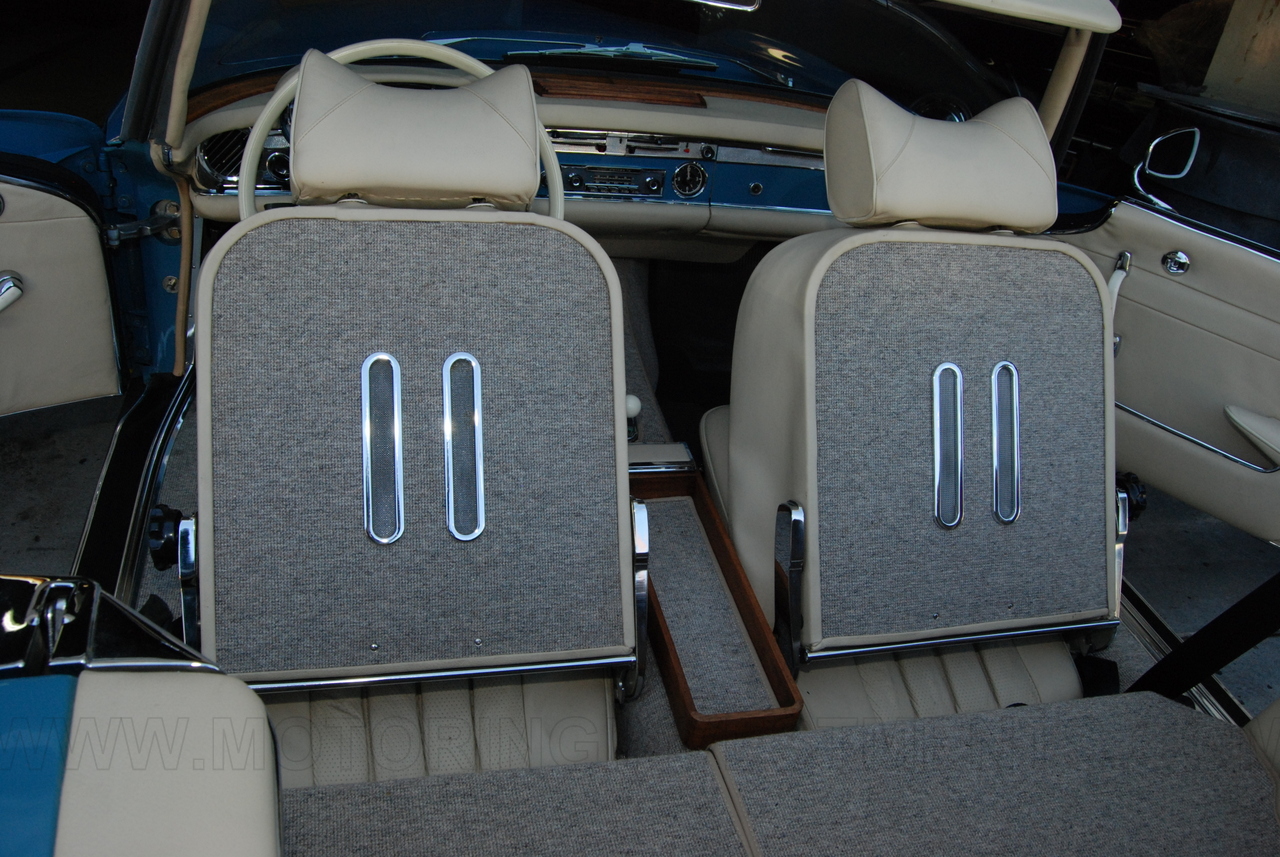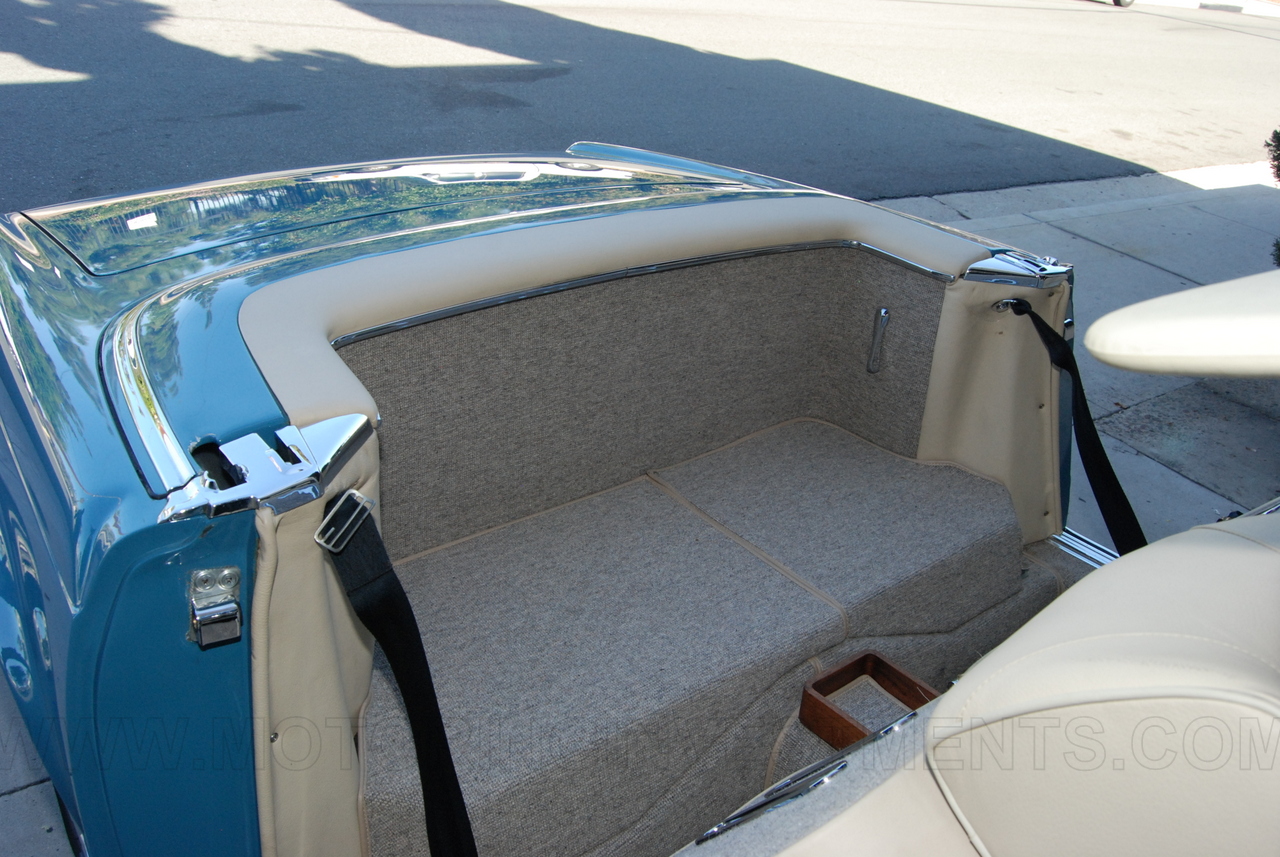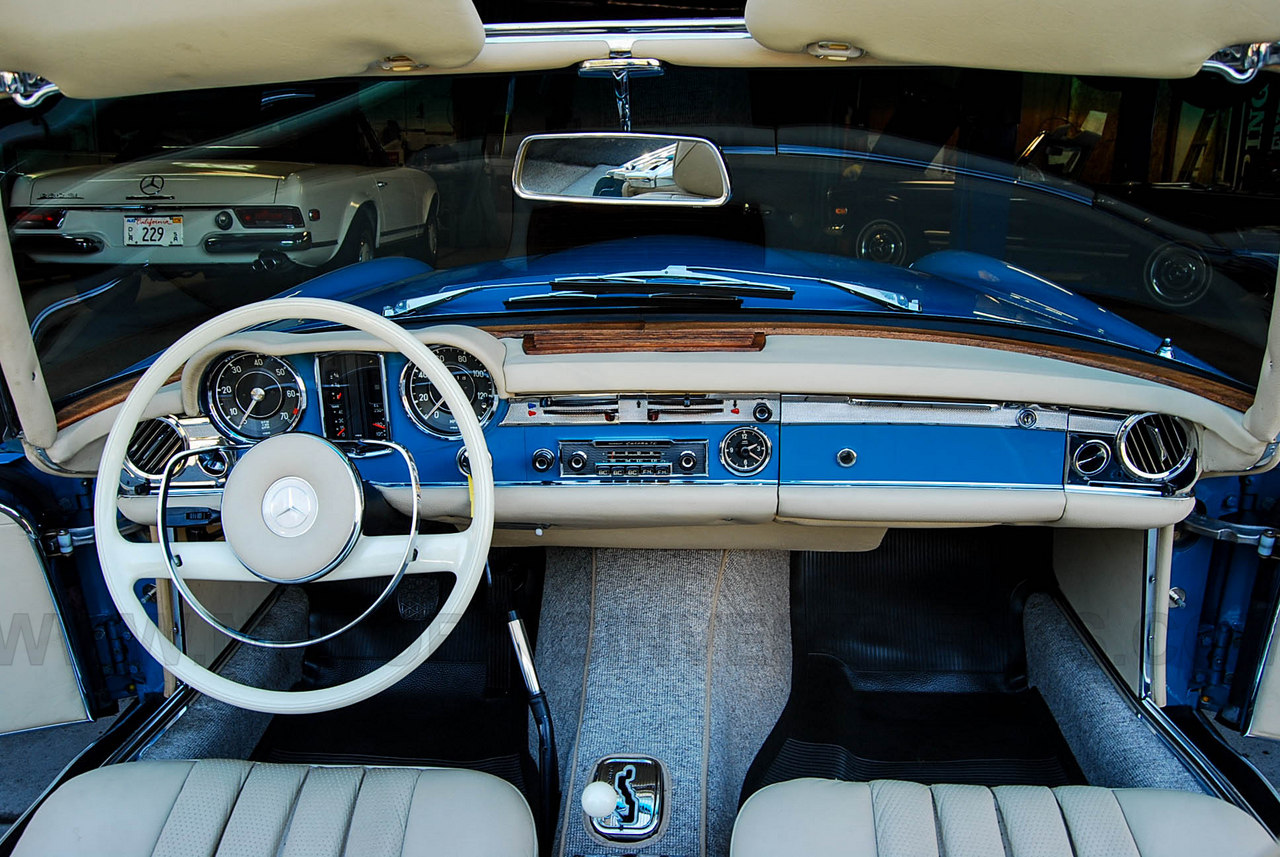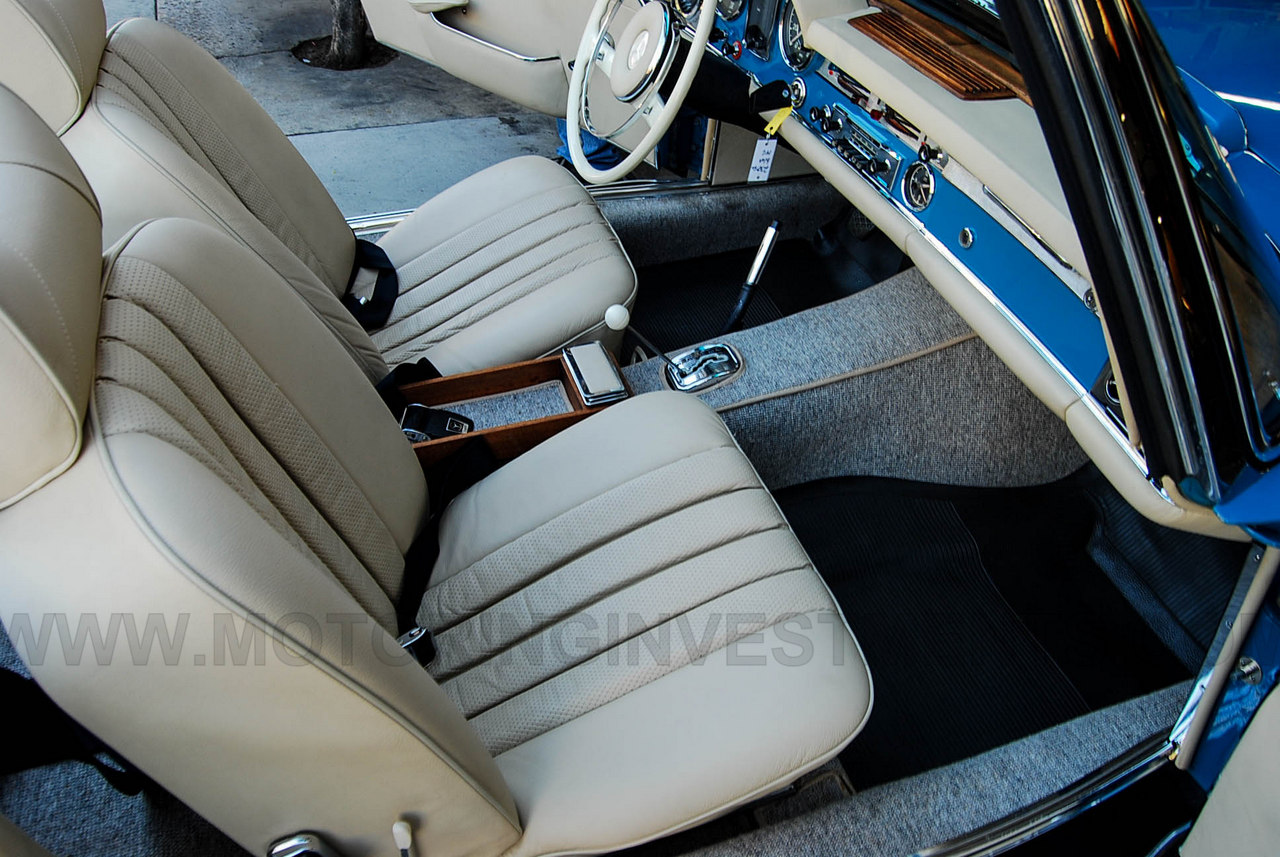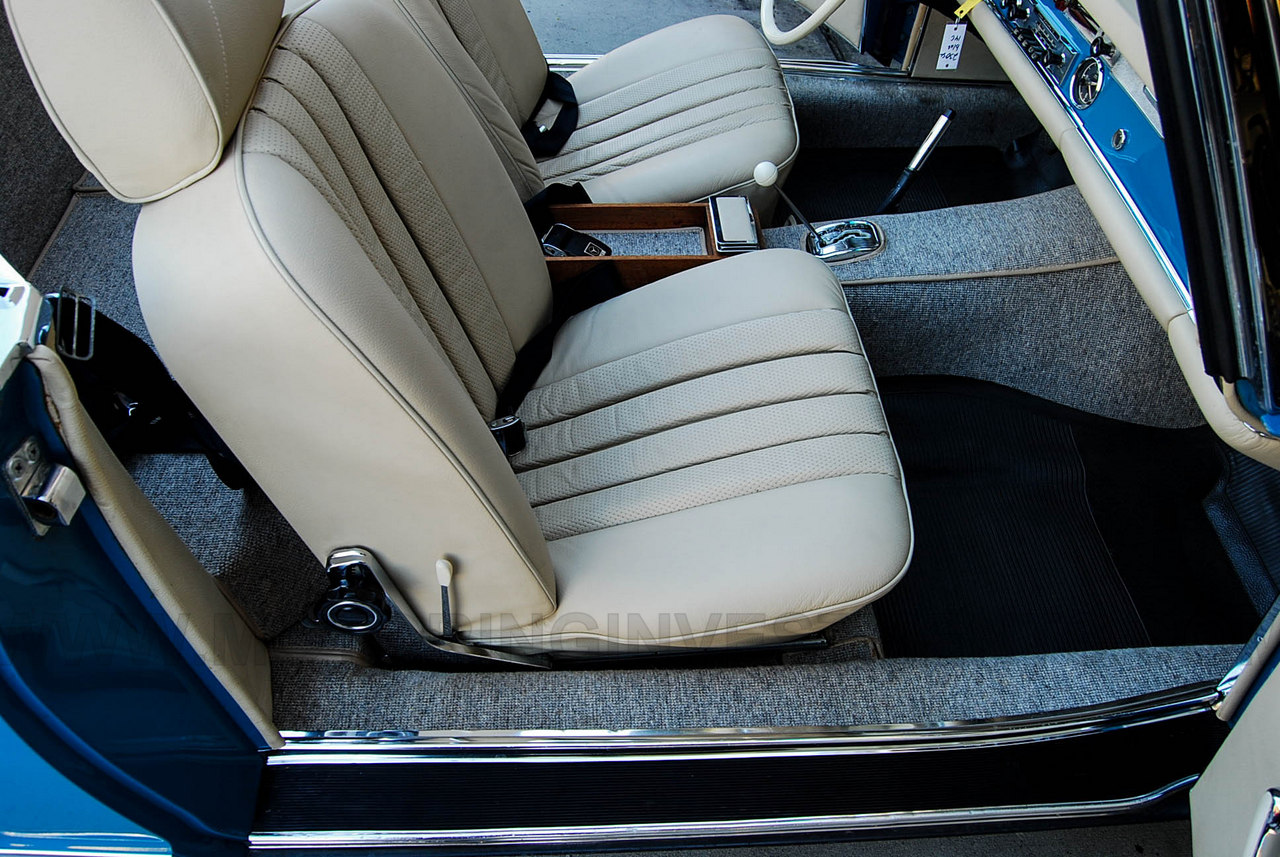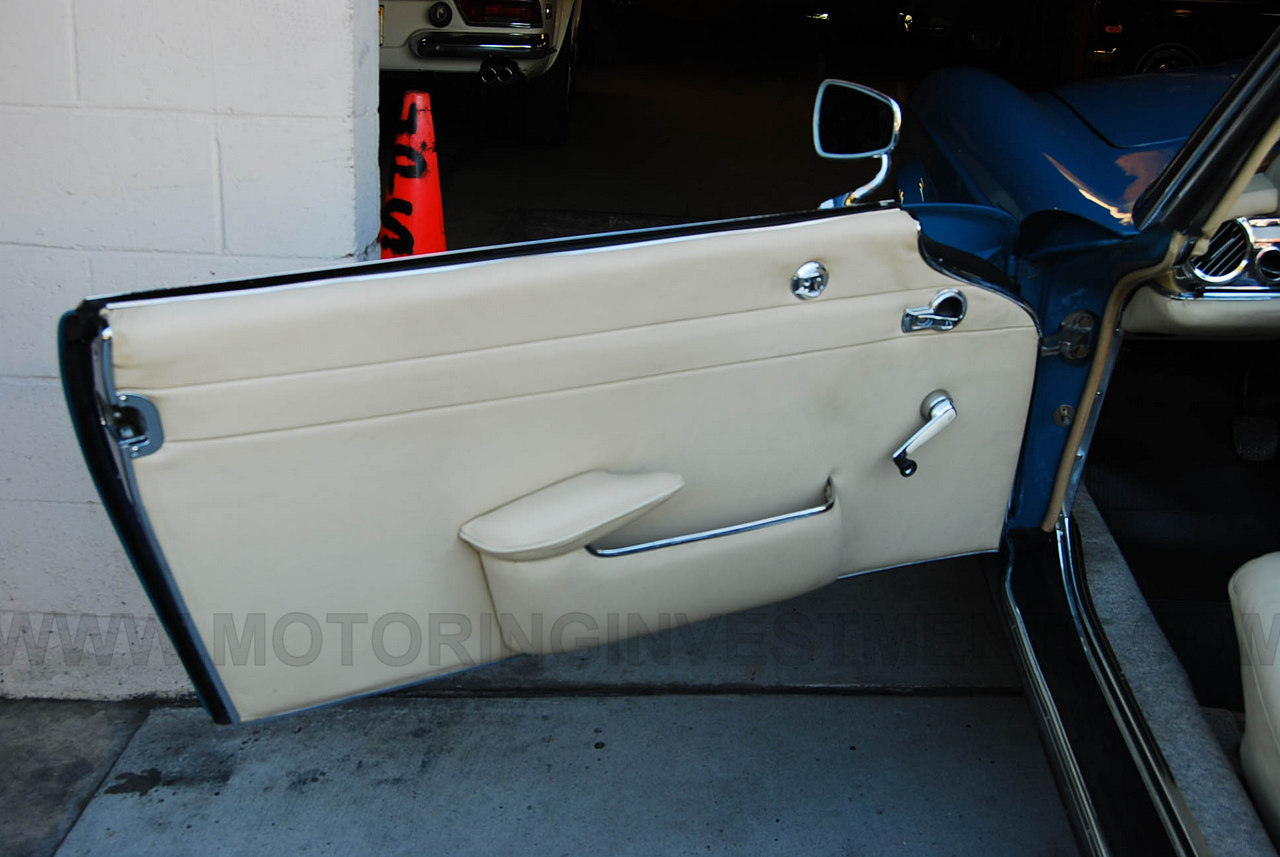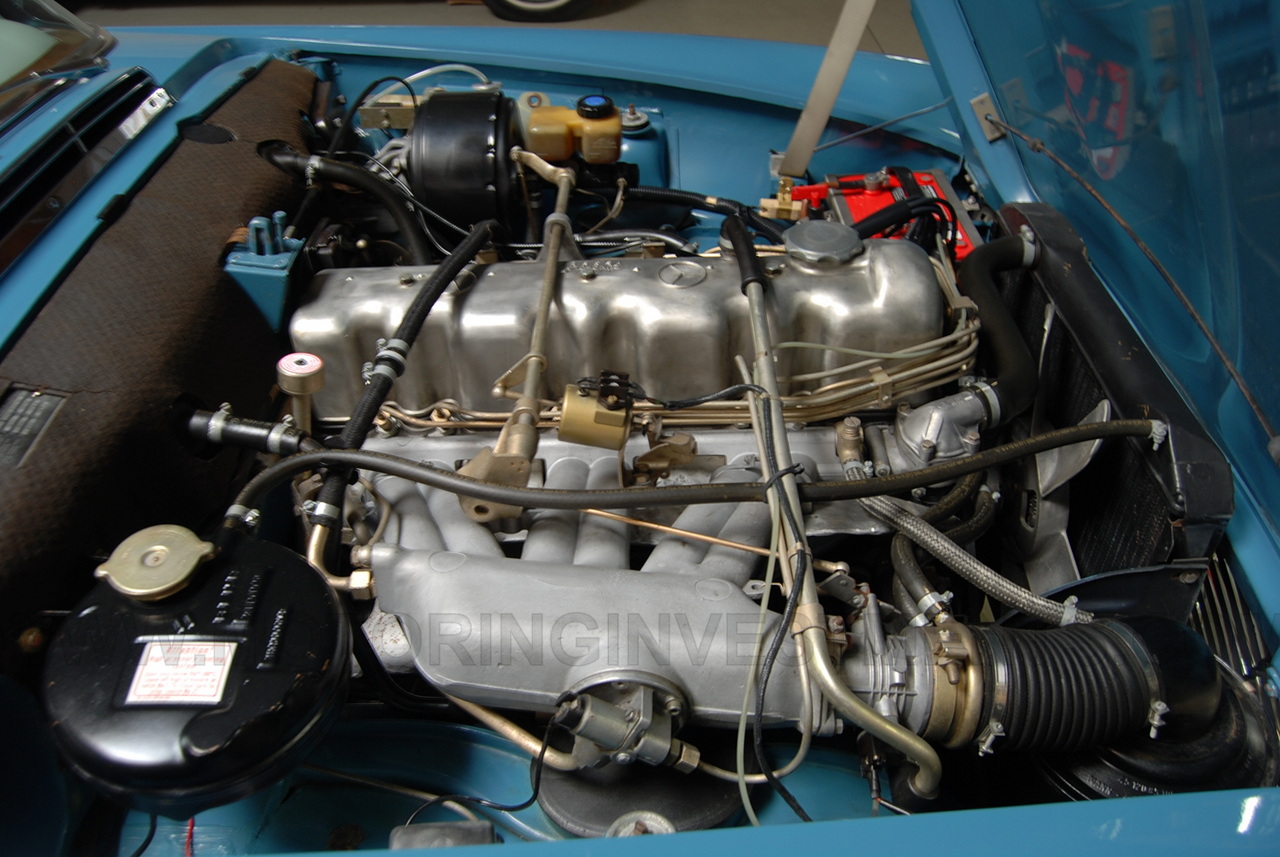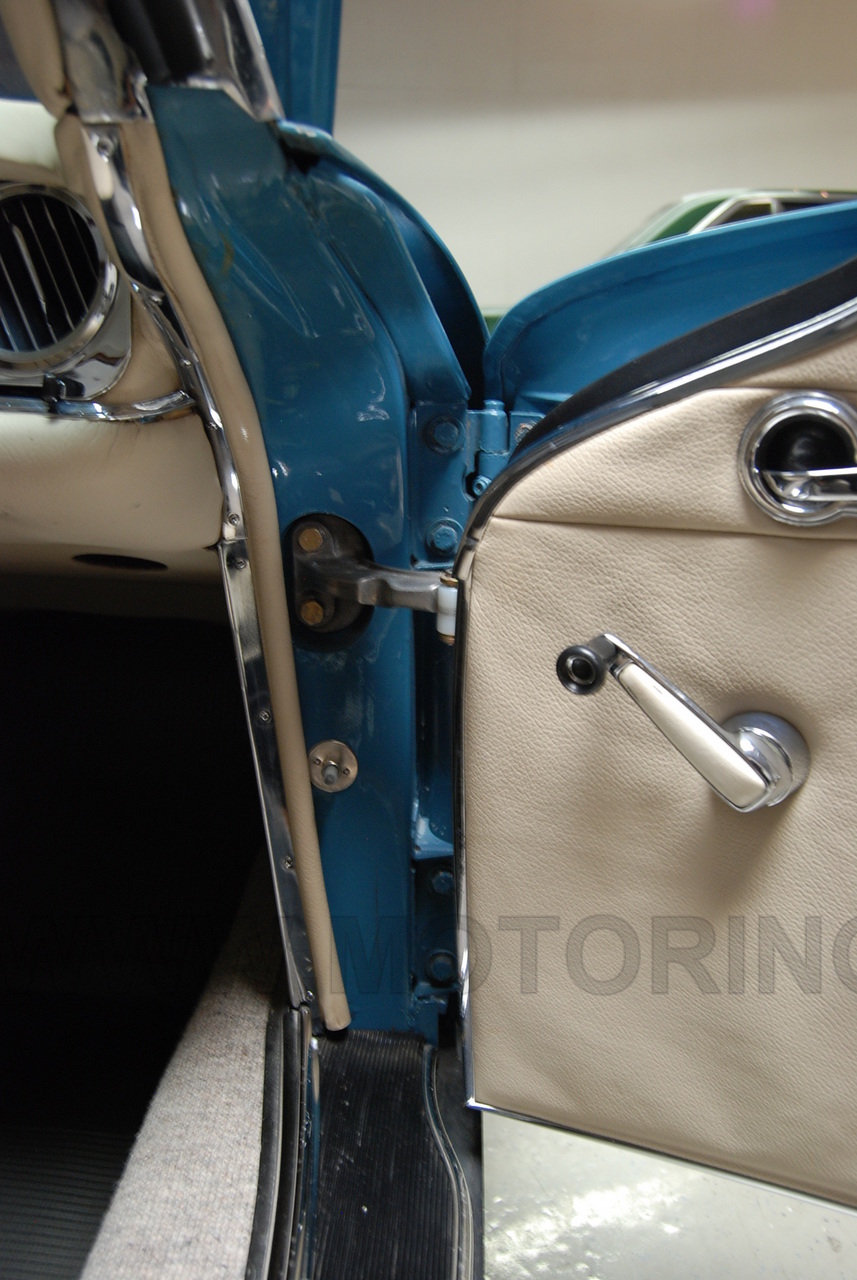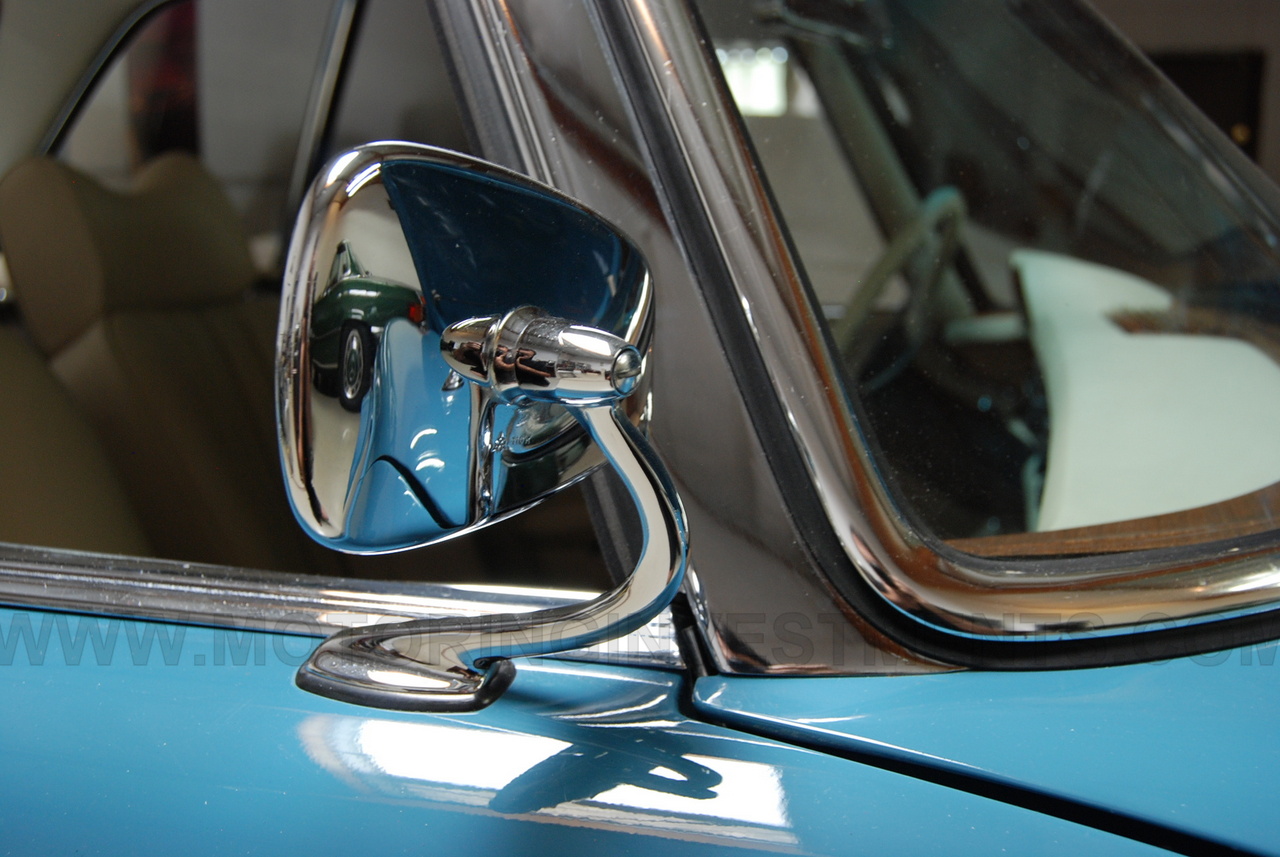 Early Pagoda "goose-neck" mirror.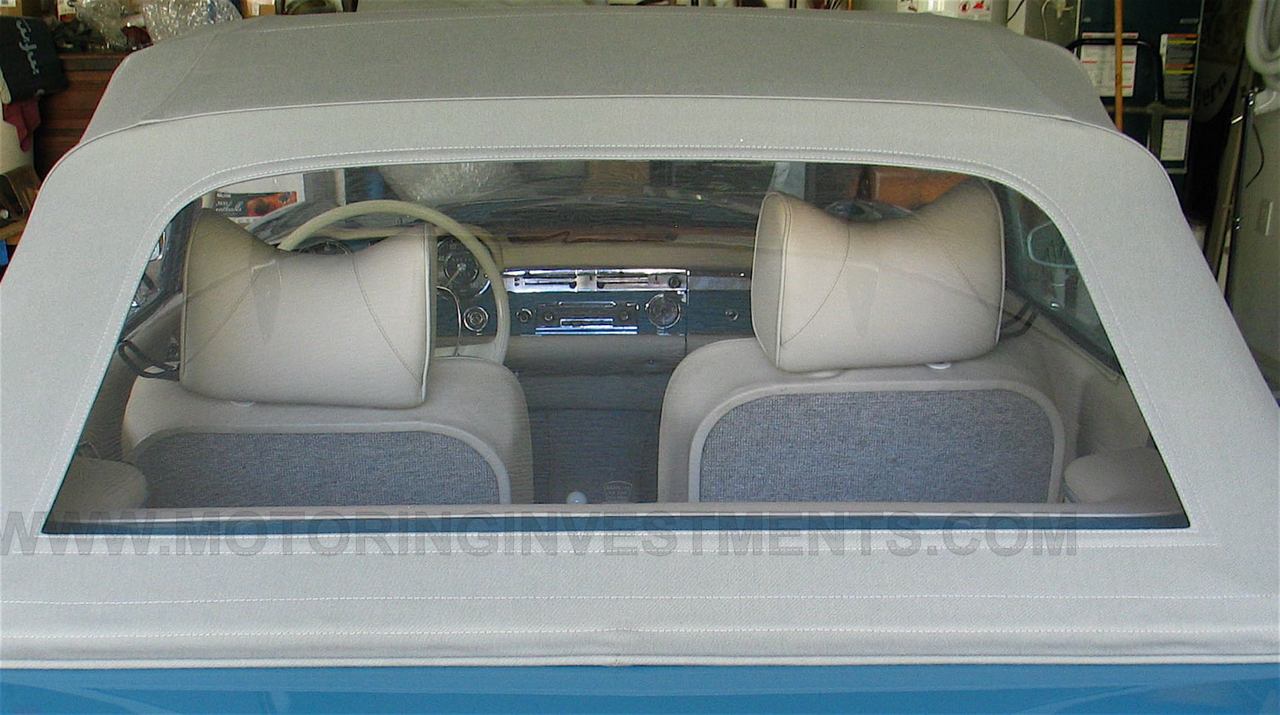 This is the soft top, the canvas of which our client traveled to Germany in order to source just the right (rare) color from the OEM manufacturer.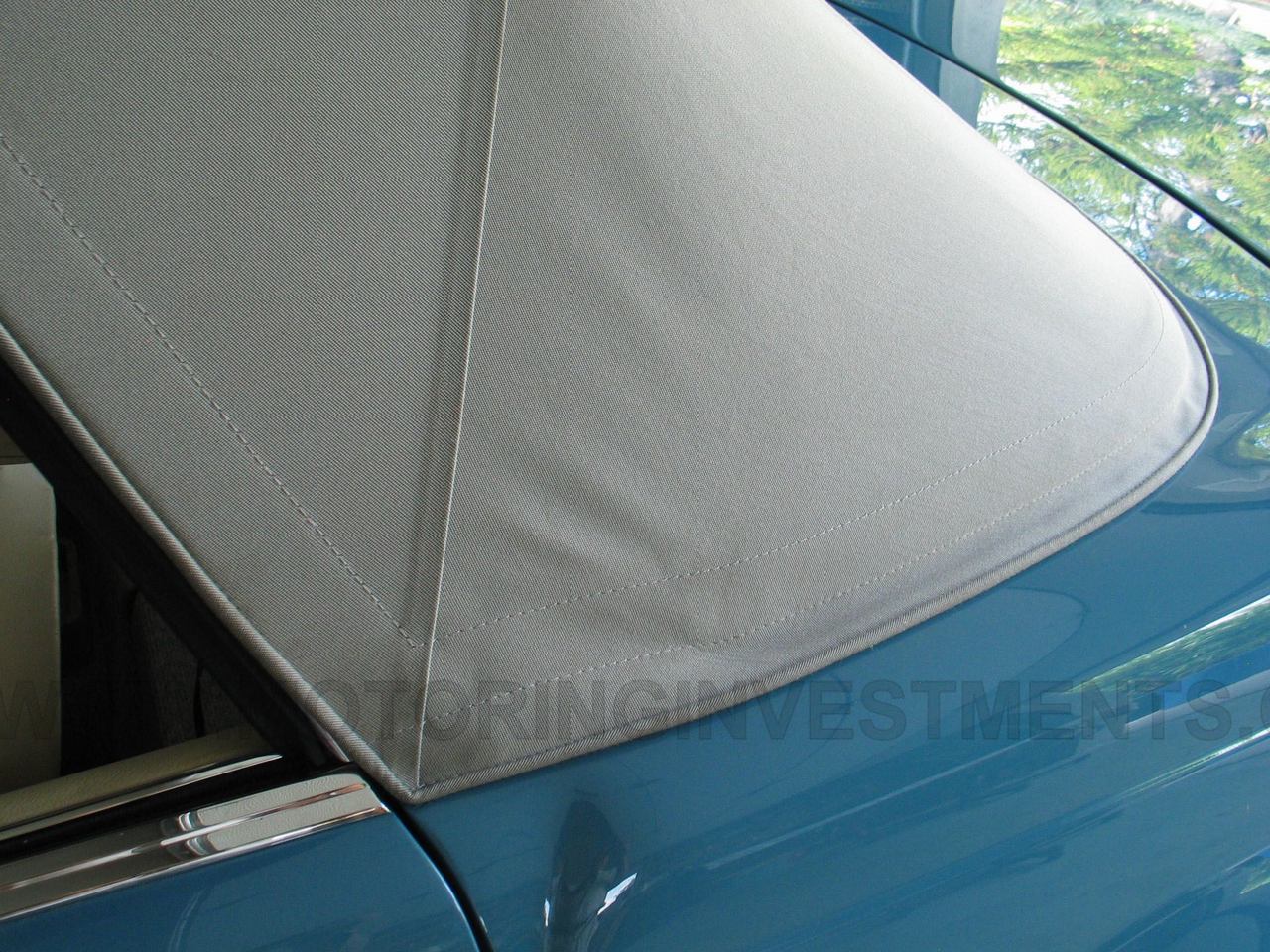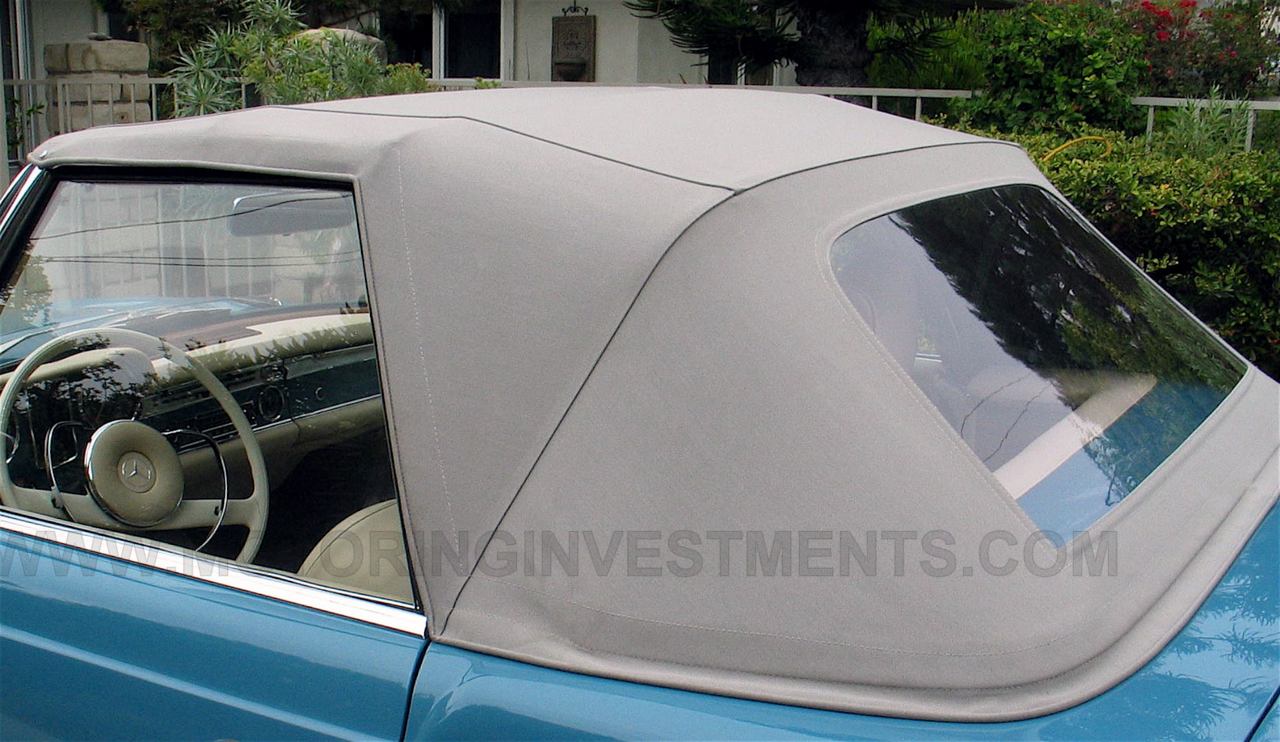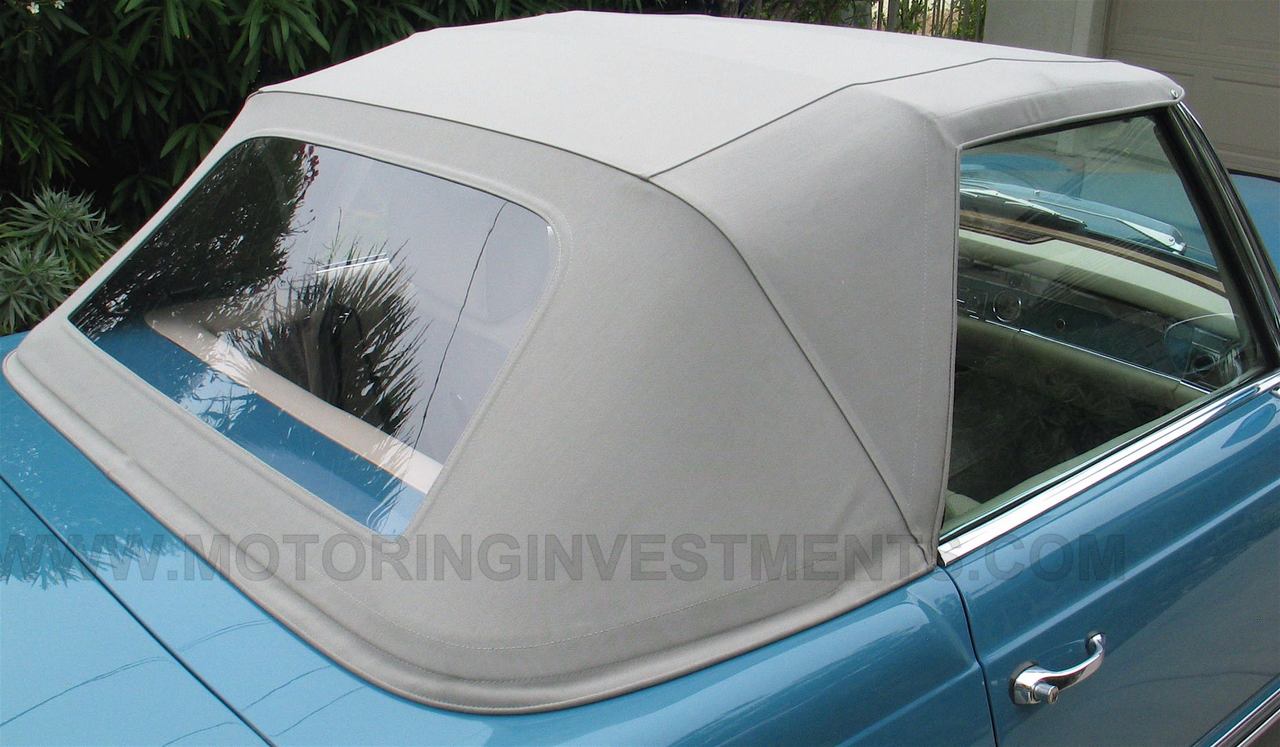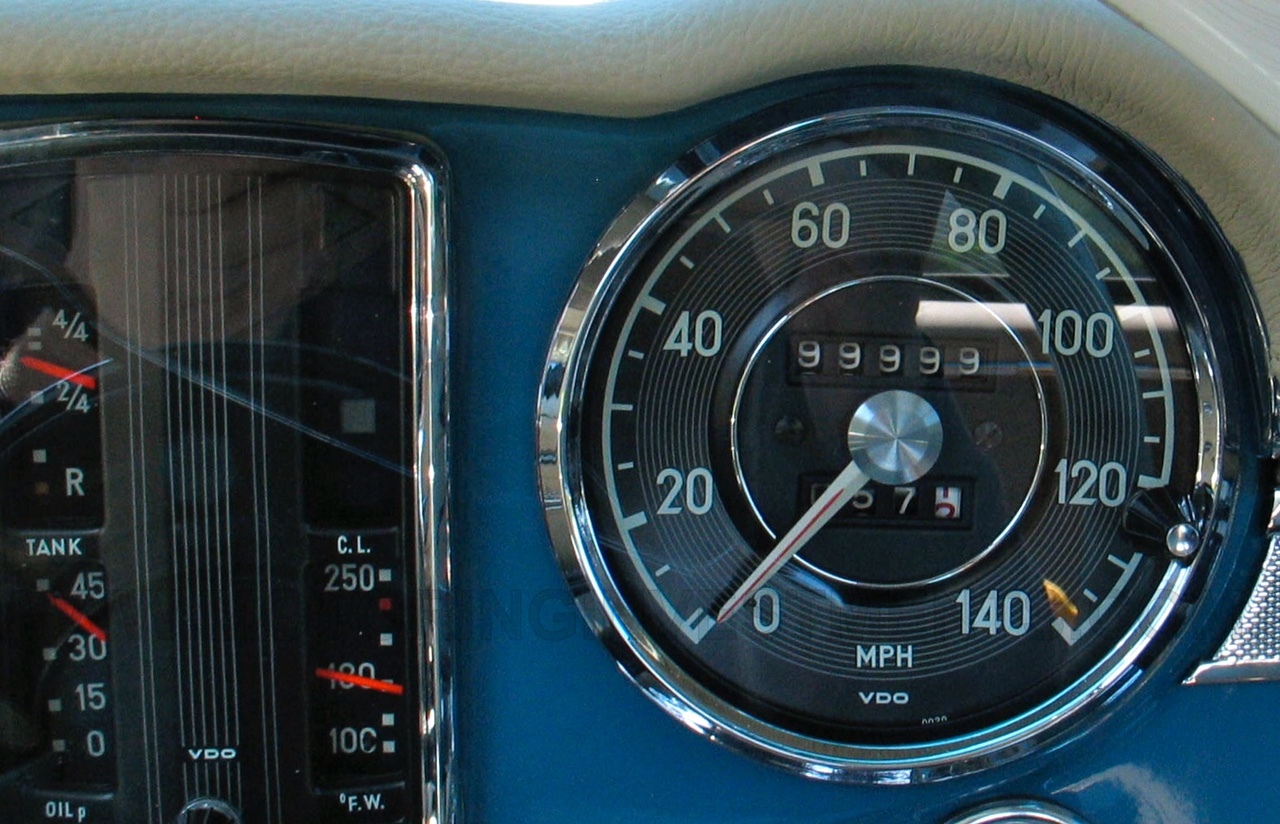 Our client documented the first and only turn of the odometer.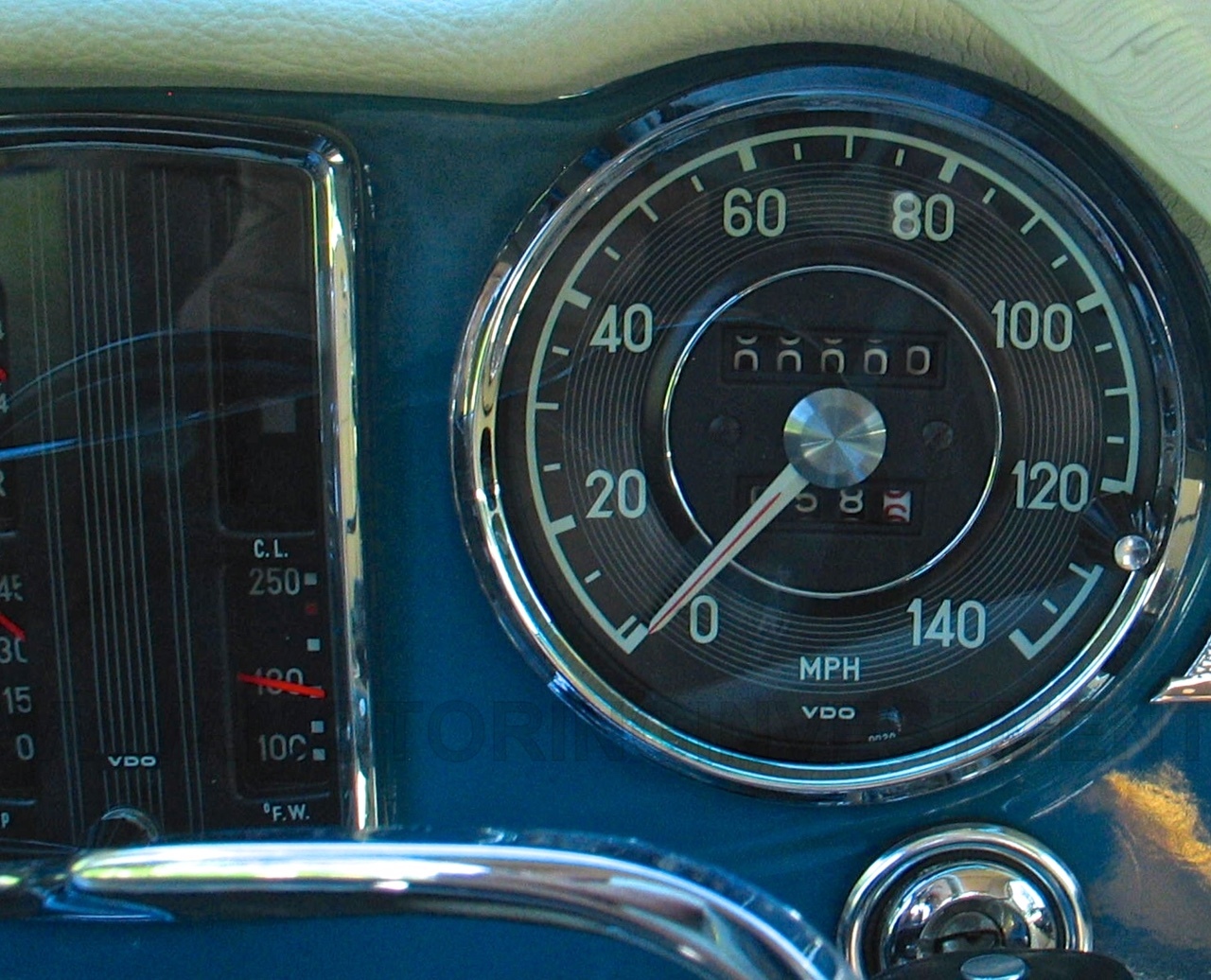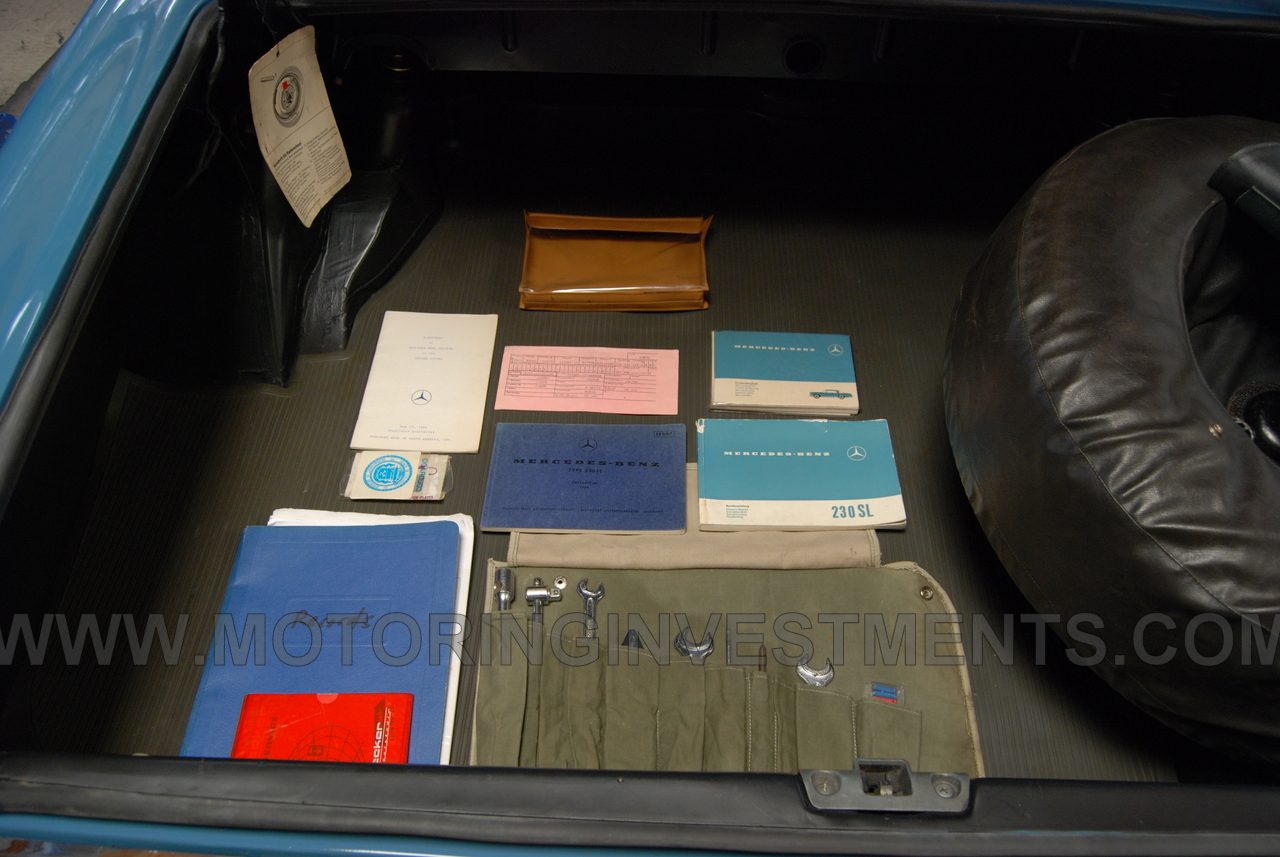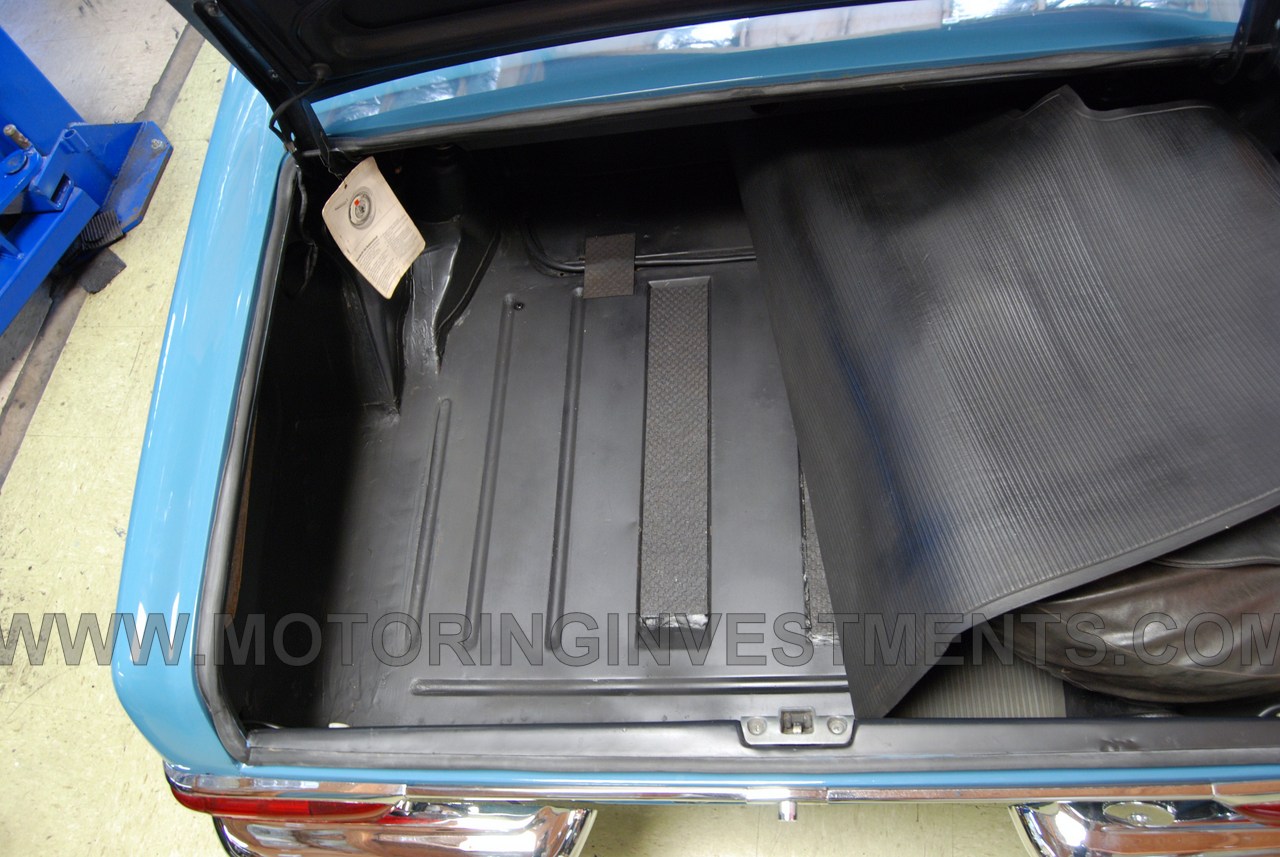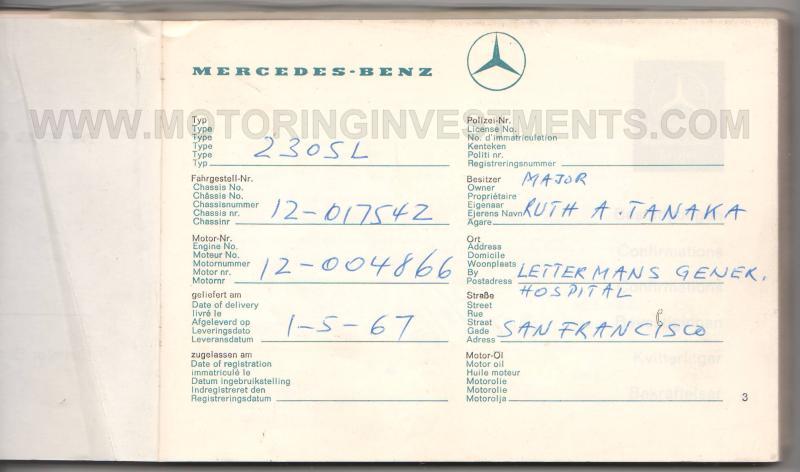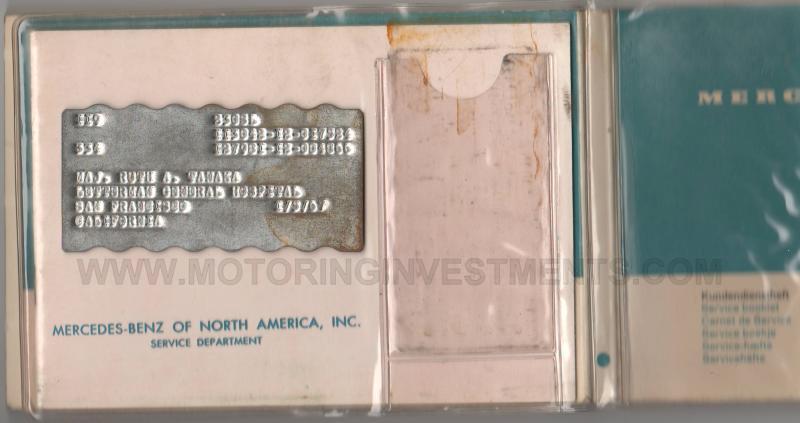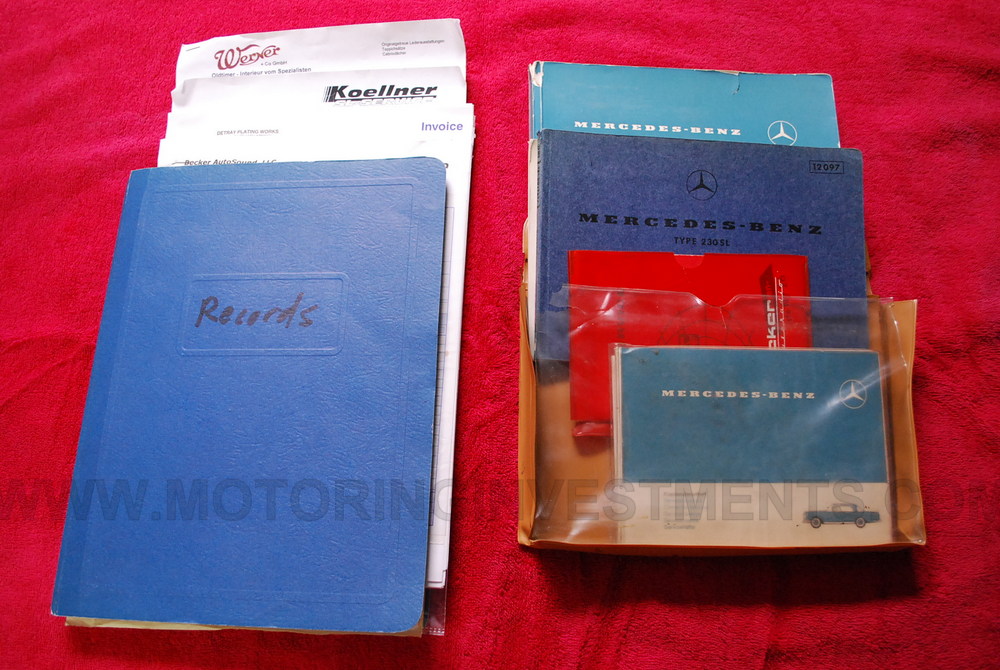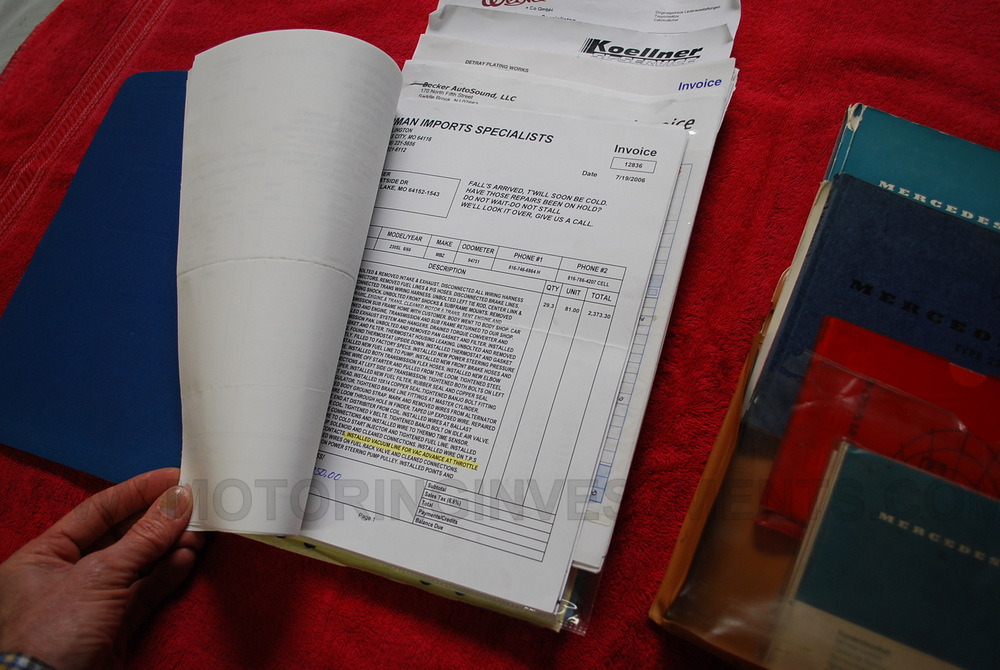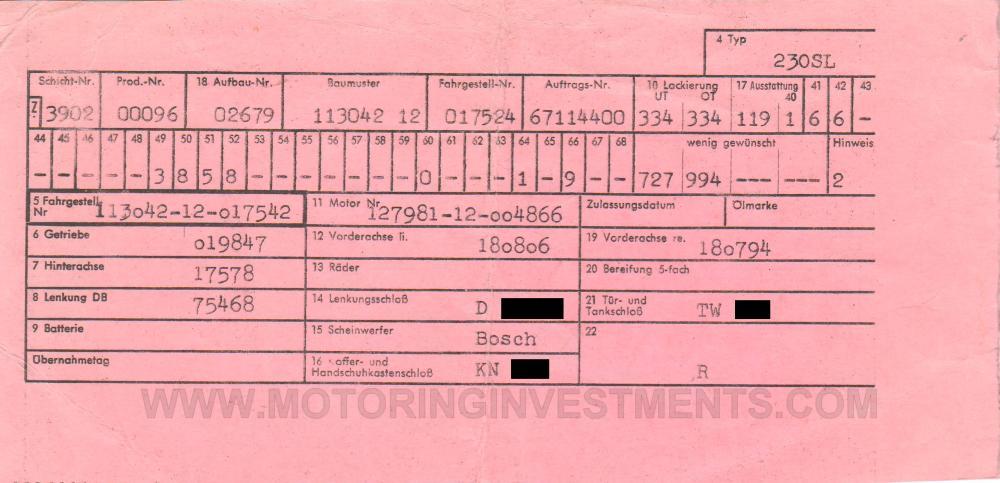 Almost unheard of, this car still retains her factory original undercoating. This material is a gray-beige color and the root beer color Cosmoline on top is still mostly intact as well!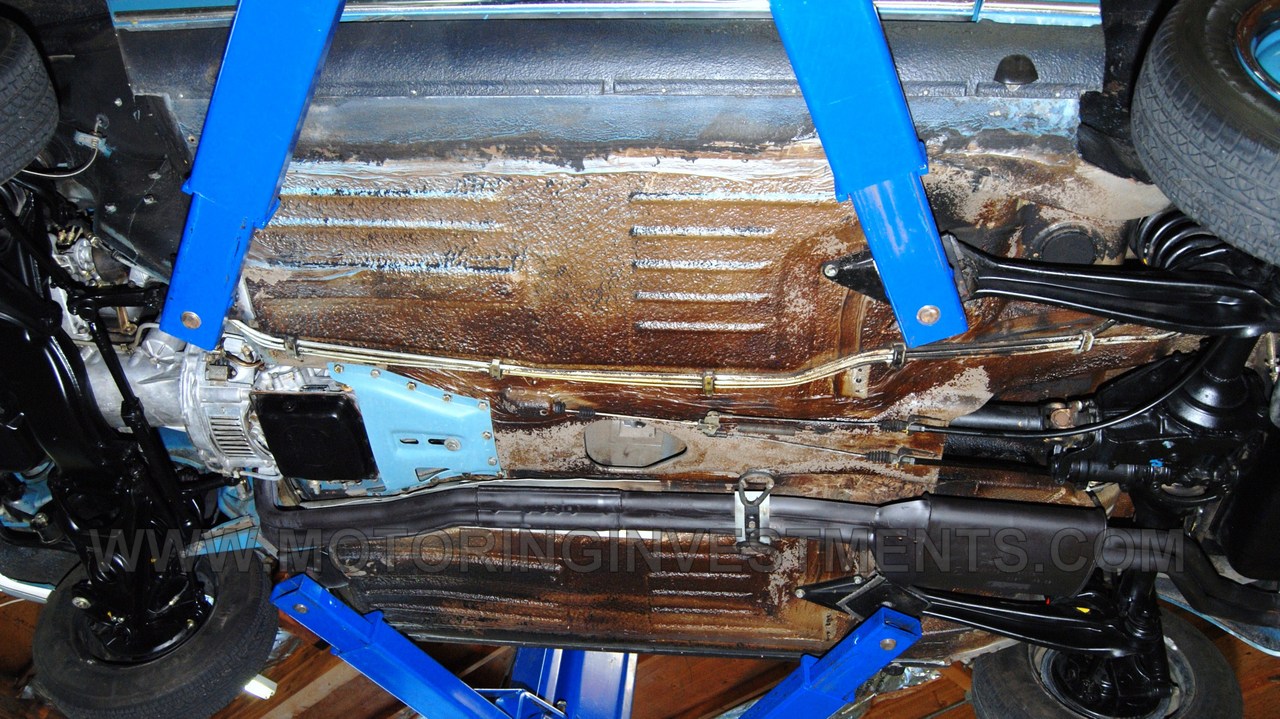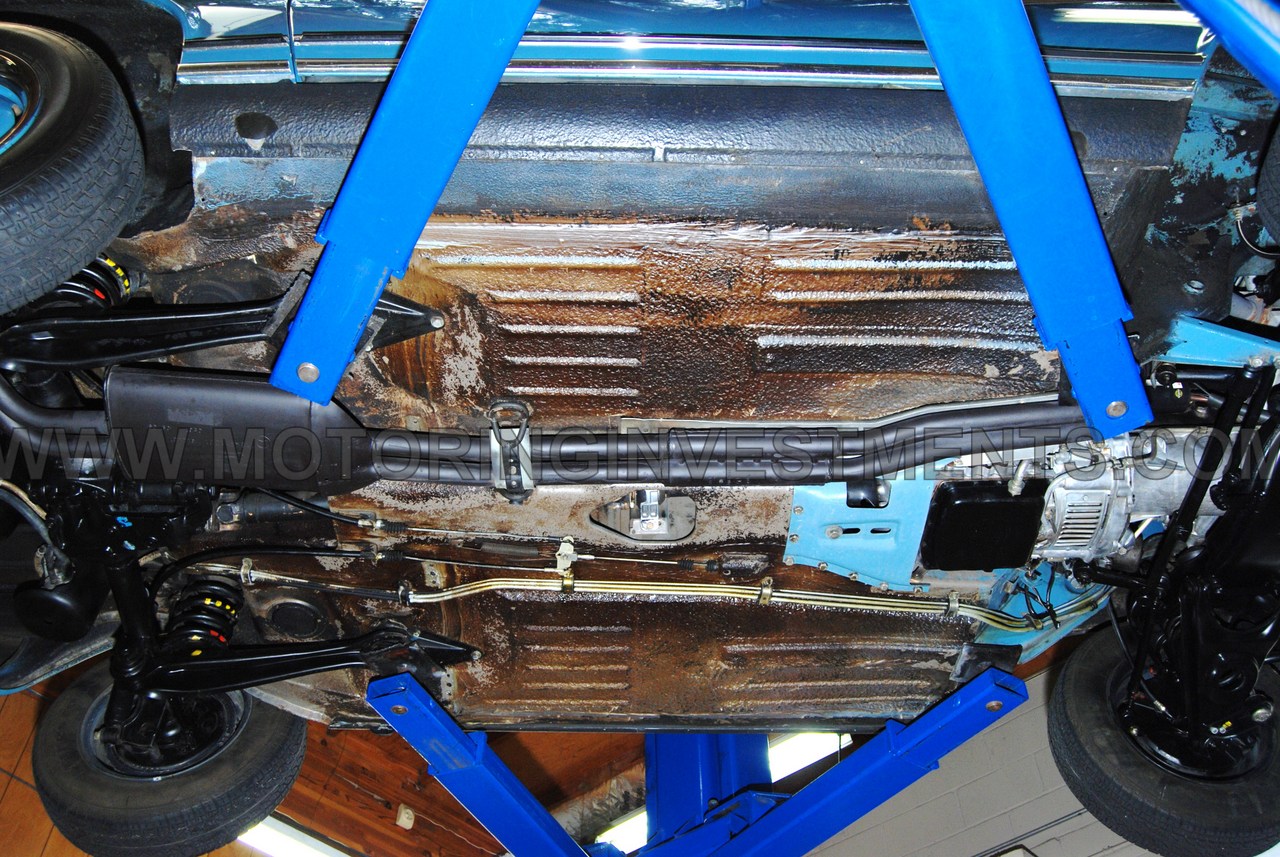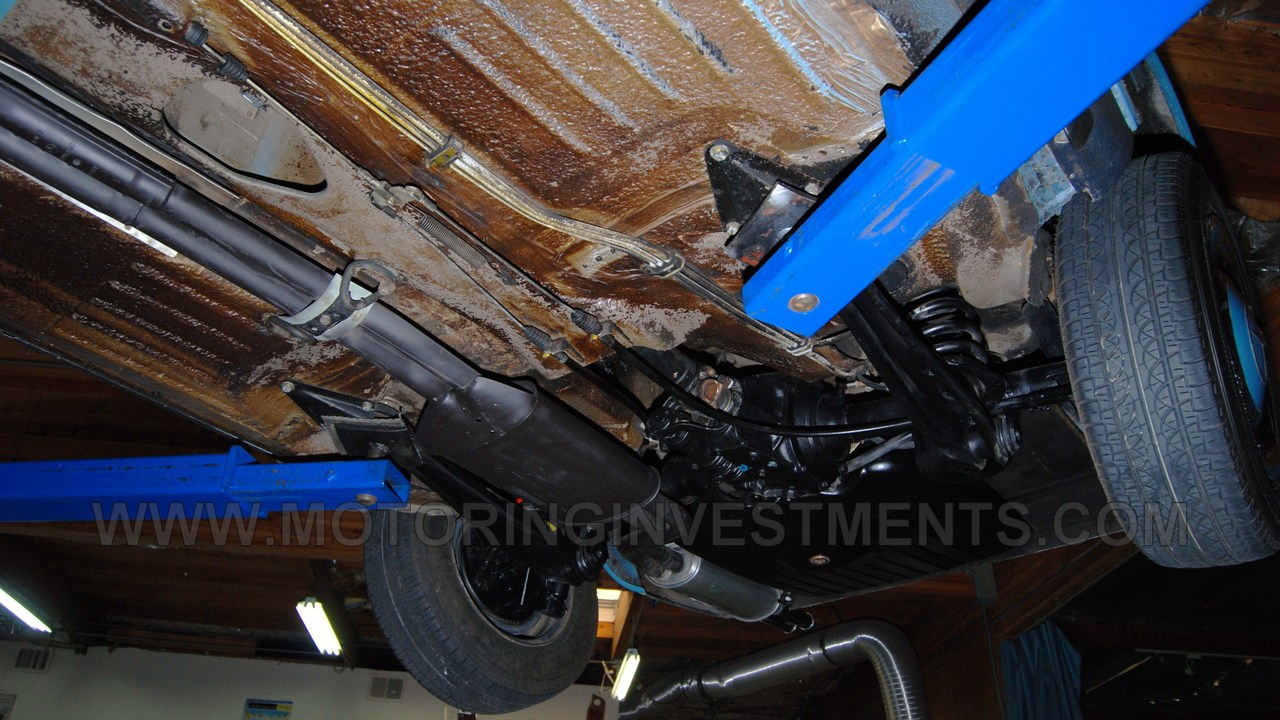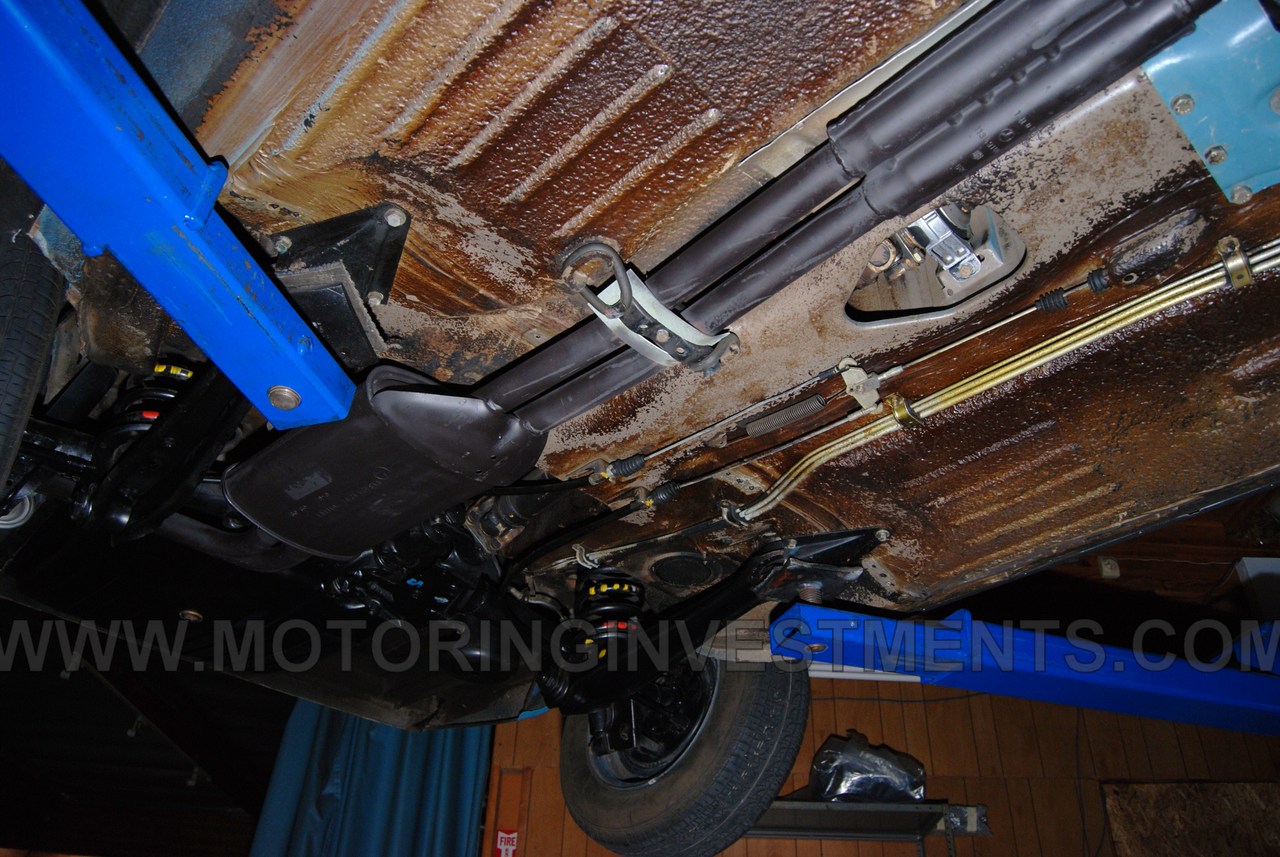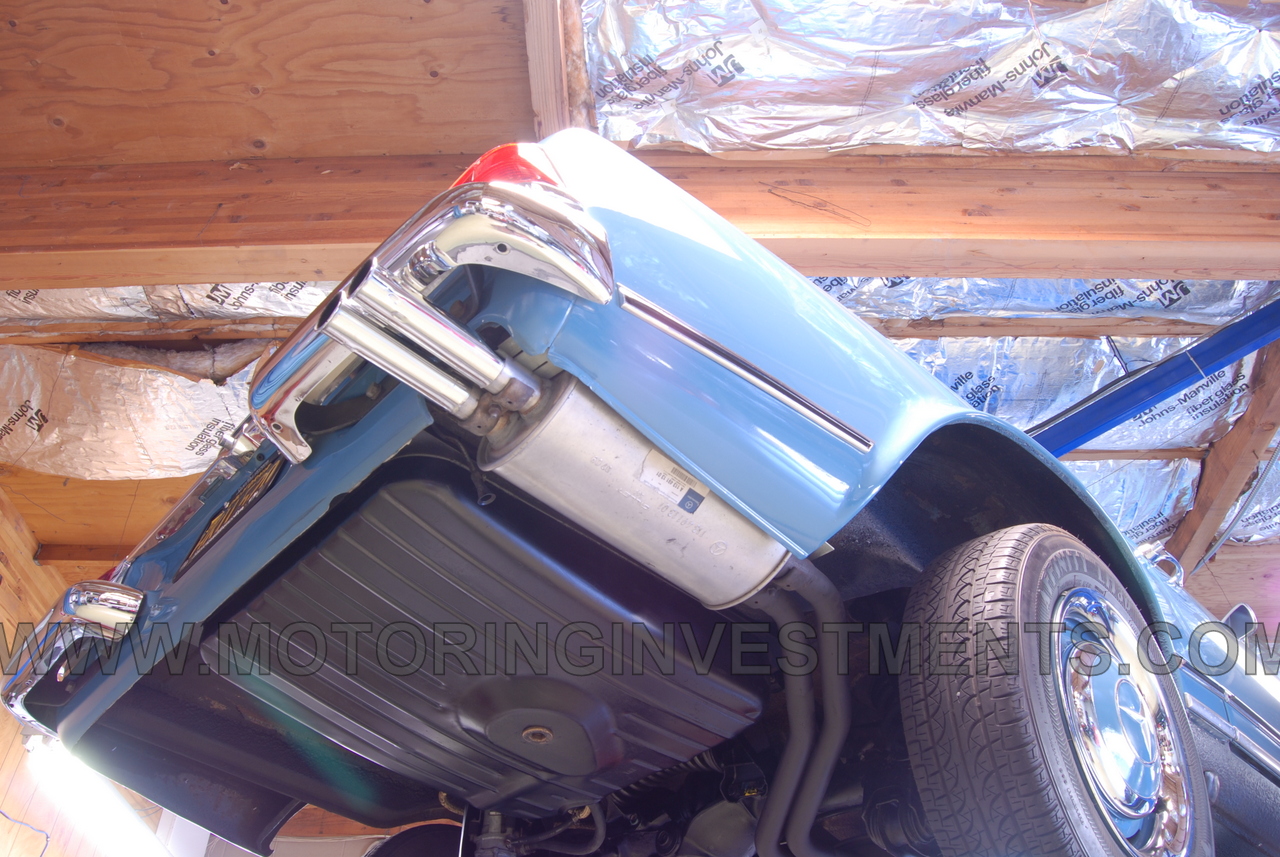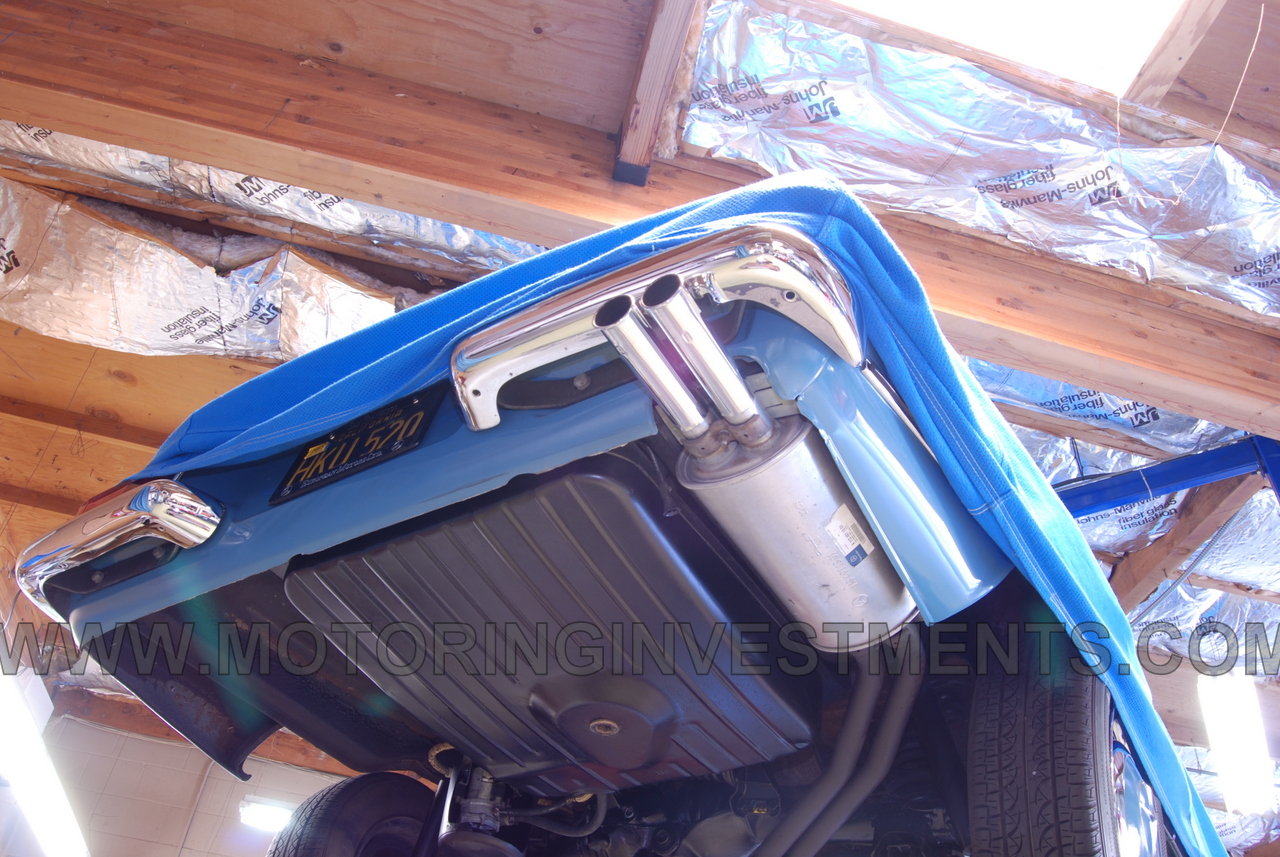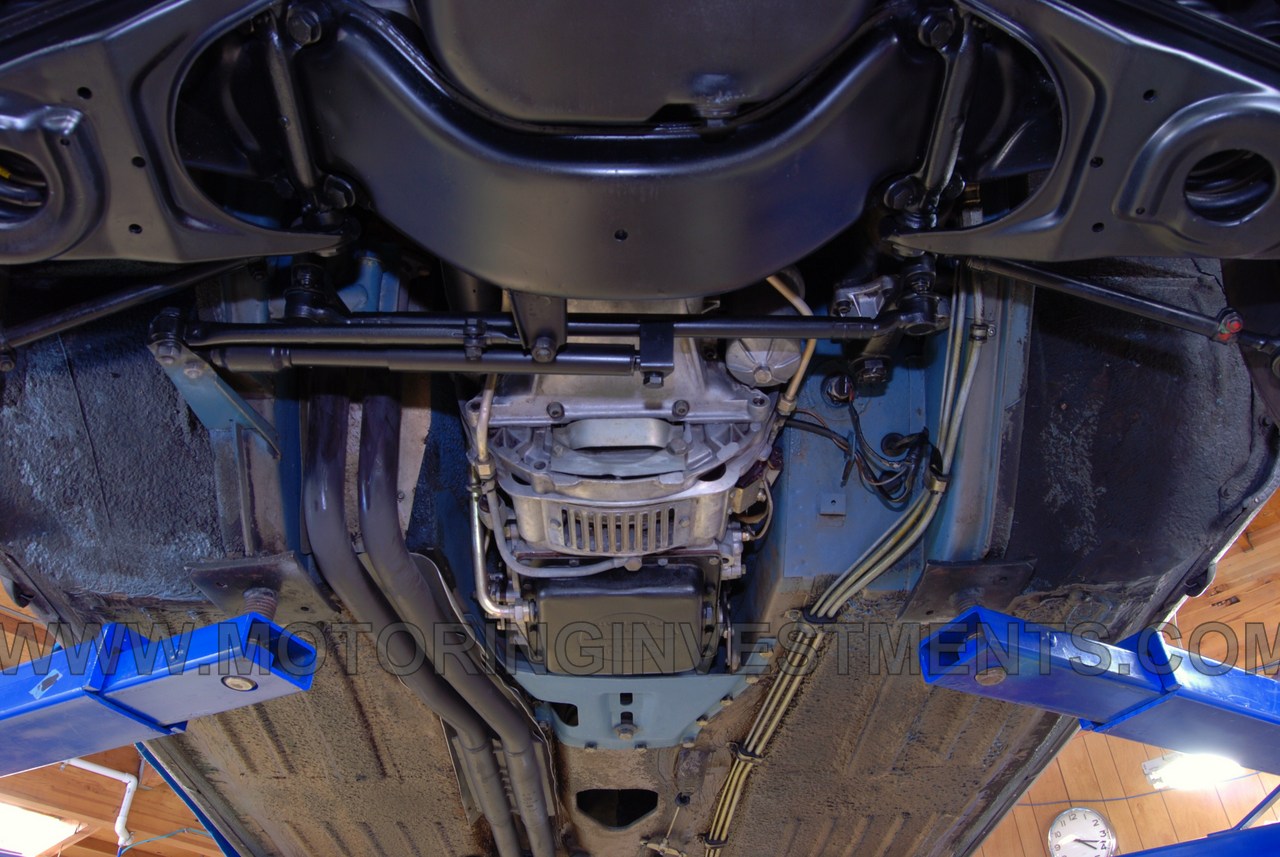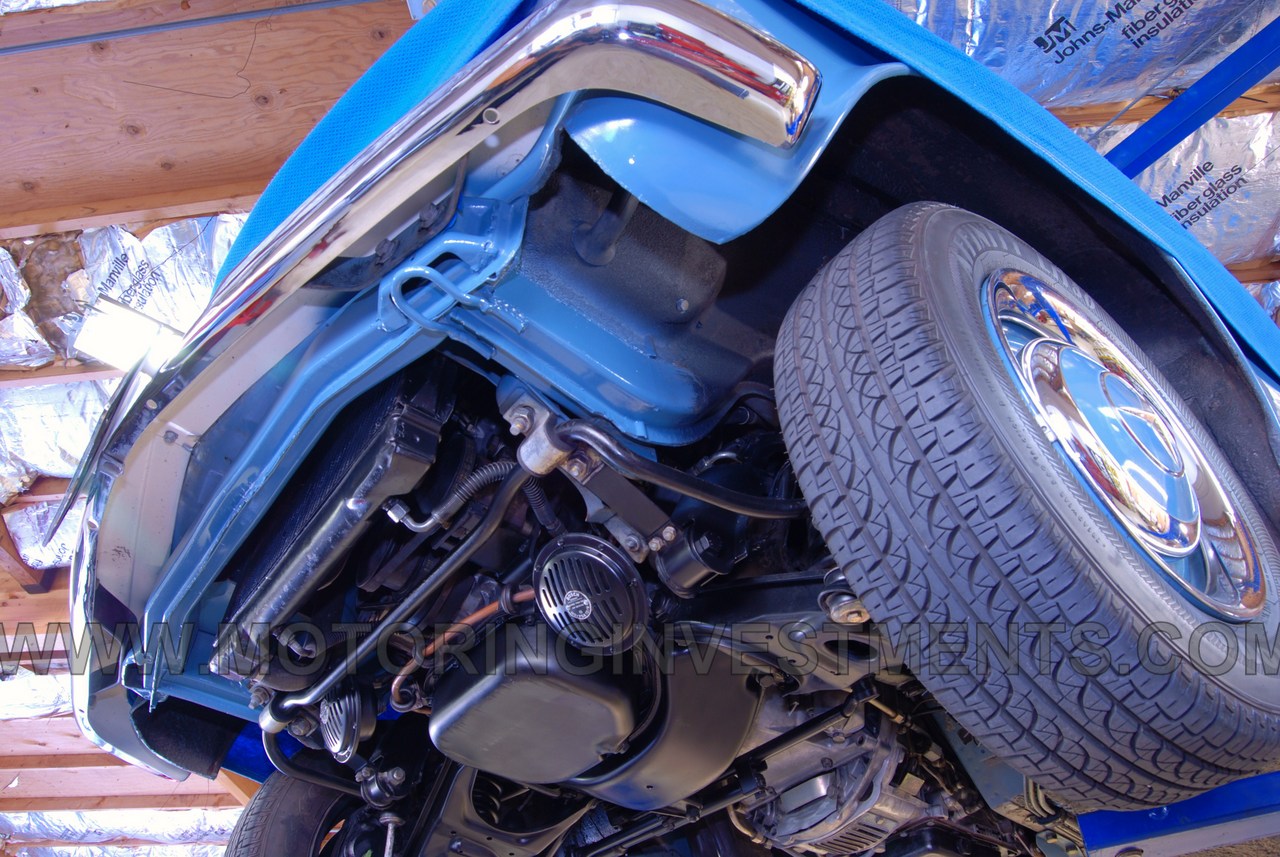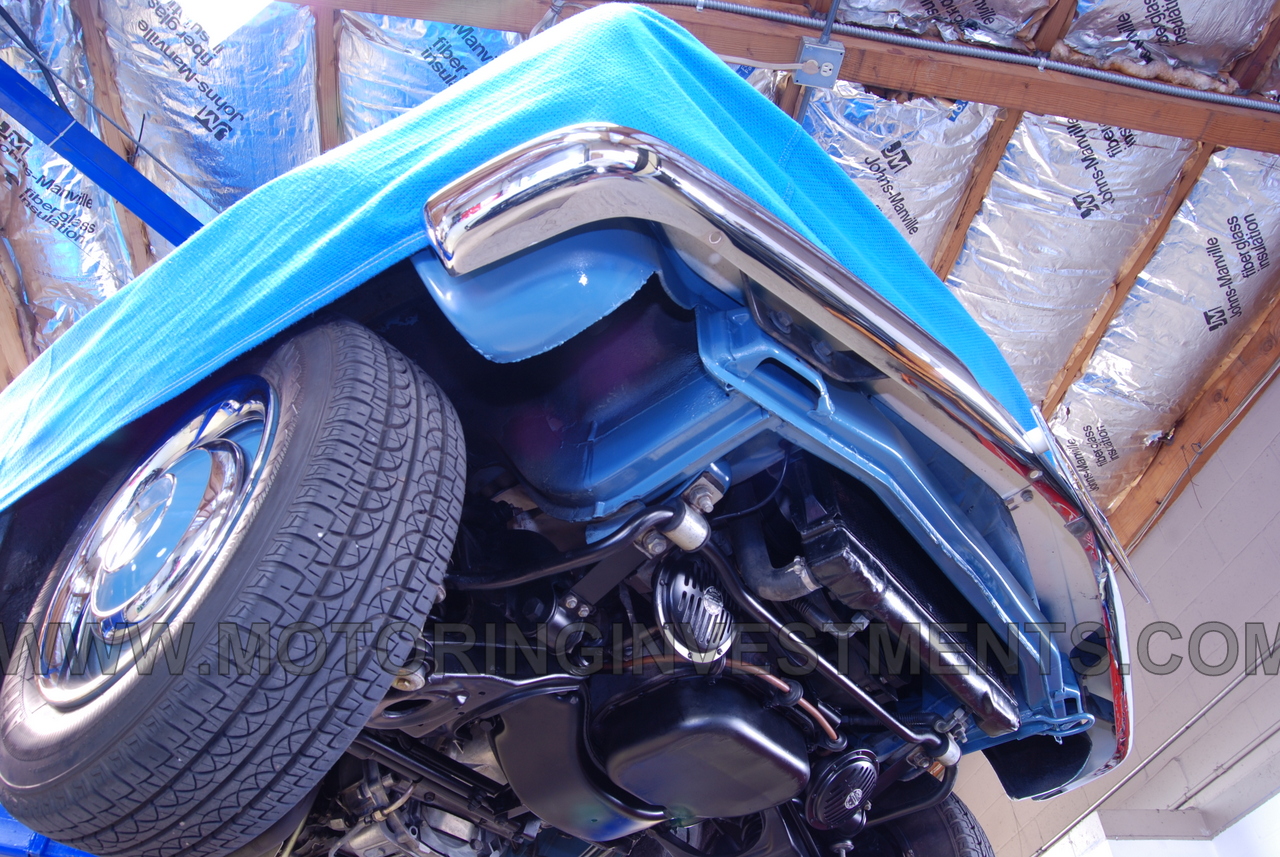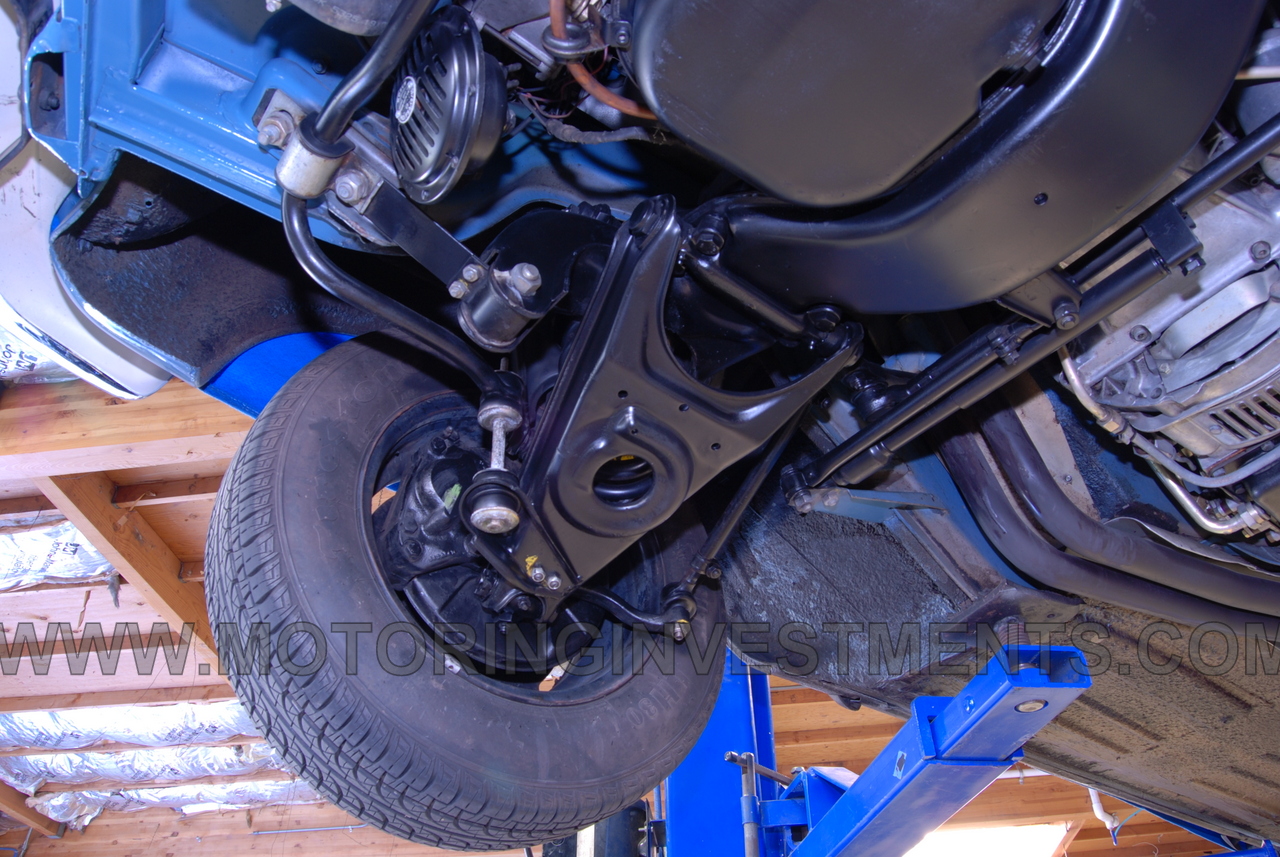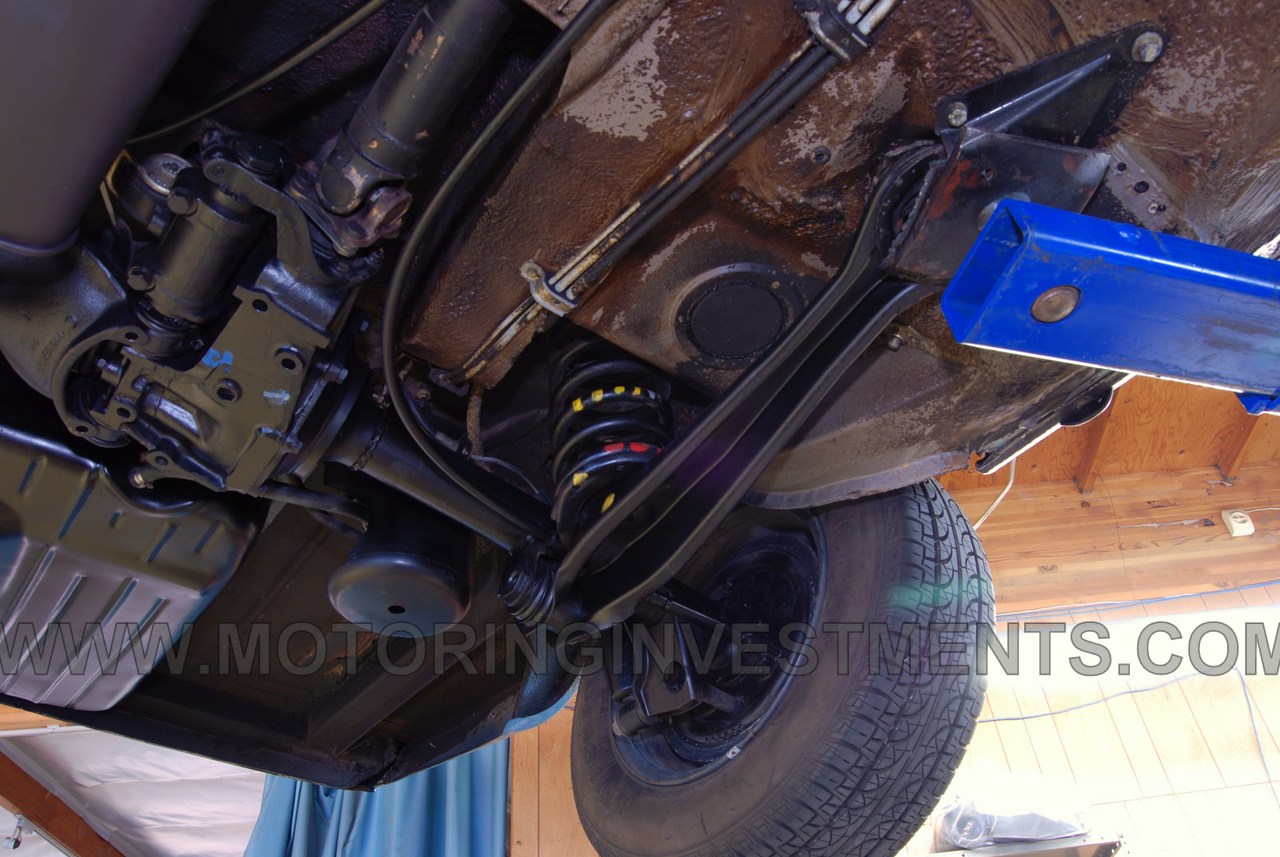 Original factory assembly paint splotches (dotology) is still intact and clearly visible above!