lotus cortina, Ford Cortina GT for sale vintage collector cars, oldtimers & automotive classifieds
Viewing the photos is like having your own ORIGINALITY GUIDE for an early Cortina MK I!
MOTORING INVESTMENTS' FORD CORTINA PAGE
Click HOME to get to the main page for full site functionality, site index & our contact info.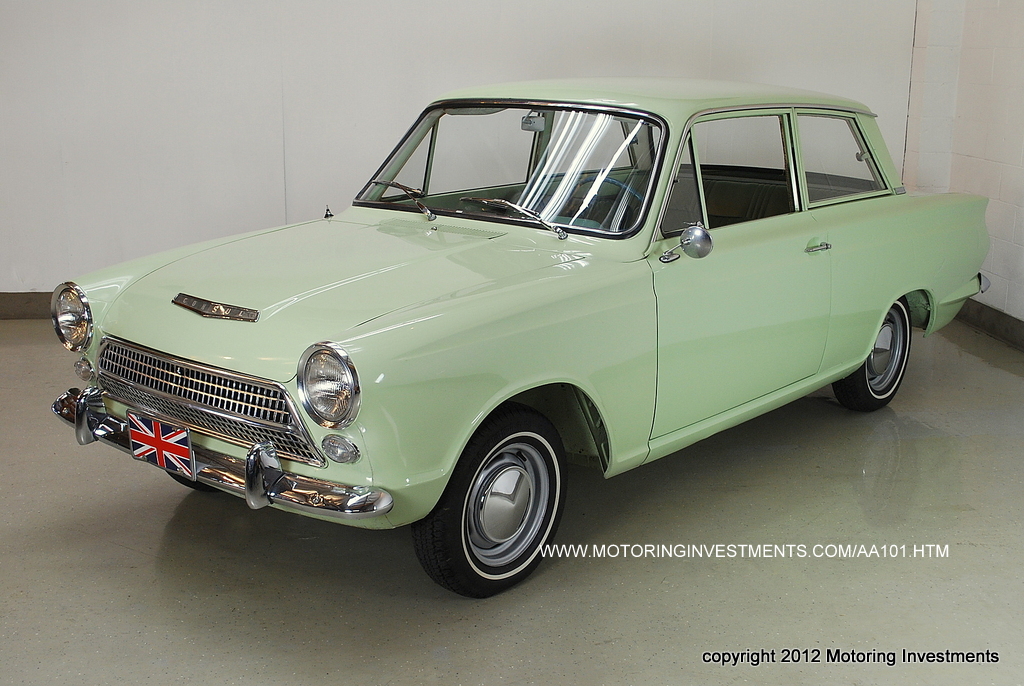 My 1962 Ford Cortina - $24,900
Can there possibly be a cleaner, more honest, rust-free, stock Cortina Mk 1 elsewhere on our planet? I realize there are some very nicely restored Lotus Cortinas out there, as well as some Cortina GTs and some very nice fake Lotuses of course. Something tells me it is highly unlikely that there is another bench seat, 4 speed on the column Mk 1 this nice. If there is, someone please let me know about it!
I purchased this car for my own use in January of 2011. Much of the car is survivor original. The mechanicals and the undercarriage were restored before my purchase by a specialist. It had been stored for a time before my purchase so my technicians went through it so that it would be absolutely reliable so that my wife and I could tour in it. It has been my occasional daily driver for the past two years. It needs nothing - just get in and go!
When I seek a car for my own use as I did with this one to satisfy a desire, I seek out the best, most authentic, stock and "un-messed with" example I can find after a long search. This one fit the bill perfectly. After two years of enjoying, caring for and improving I'm ready to continue on my quest to fill out my automotive "bucket list" hence the offering of this example.
Icing on the cake: Electronic paint thickness meter readings seem to suggest that it is about one half original paint - quite unheard of on a moderately priced 50 year old car!
Here is a list of the main things that were done in our workshops:
1) Drain old fuel and purge lines
2) New fuel filter & battery
3) Bleed brakes & clutch hydraulics
4) Re-core radiator, replace all hoses, thermostat & cap
5) Adjust valves, replace valve cover gasket
6) Rebuild carburettor
7) Rebuild rear brake wheel cylinders
8) Rebuild clutch complete, including hydraulics
9) Replace the seat backrest cap upholstery (retaining the original seating surface upholstery)
10) Adjust valves again (on going maintenance)
11) Replace front crankshaft seal
12) Install new center muffler

Trips we've done in "Tina":
1) Temecula, CA wine tasting
2) Alpine, CA Alpine Brewery beer tasting
3) Pine Valley, CA Tenth anniversary photo shoot with Yoko Peters
You don't even want to think about what it would cost to duplicate this car at a professional shop (ok, if you do want to think about it, triple the figure below).
$32,500
I recently heard from John McCoy of Omni Tech Engineering who builds Lotus-Cortina racing cars. It turns out that he did the restoration of the undercarriage and running gear for the previous owner. If you scroll to the bottom of his webpage you will see this car:
http://omnitech-engineering.com/category/automobile/photos-auto-restoration/photos-auto-restoration-classic

Ownership history going back:
Brian Peters (myself)
Ms. Trenary
Ms. Trenary's grandmother
SCROLL DOWN FOR AN INSANE AMOUNT OF CLOSE UP DETAIL PHOTOS INCLUDING THE UNDERCARRIAGE.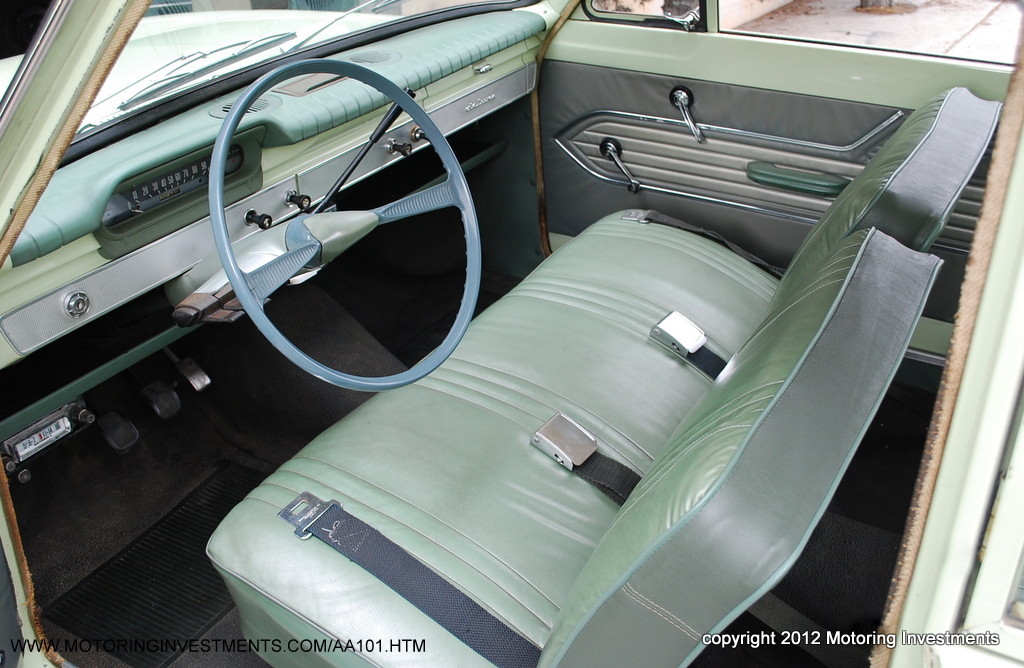 I searched and searched to find the correct darker green for the top of the backrests before doing the repair needed due to sun damage. All of the seat faces and all of the bottom upholstery are 100% original. The only part replaced was the "cap" around the backrest. Yes, this two tone green is correct.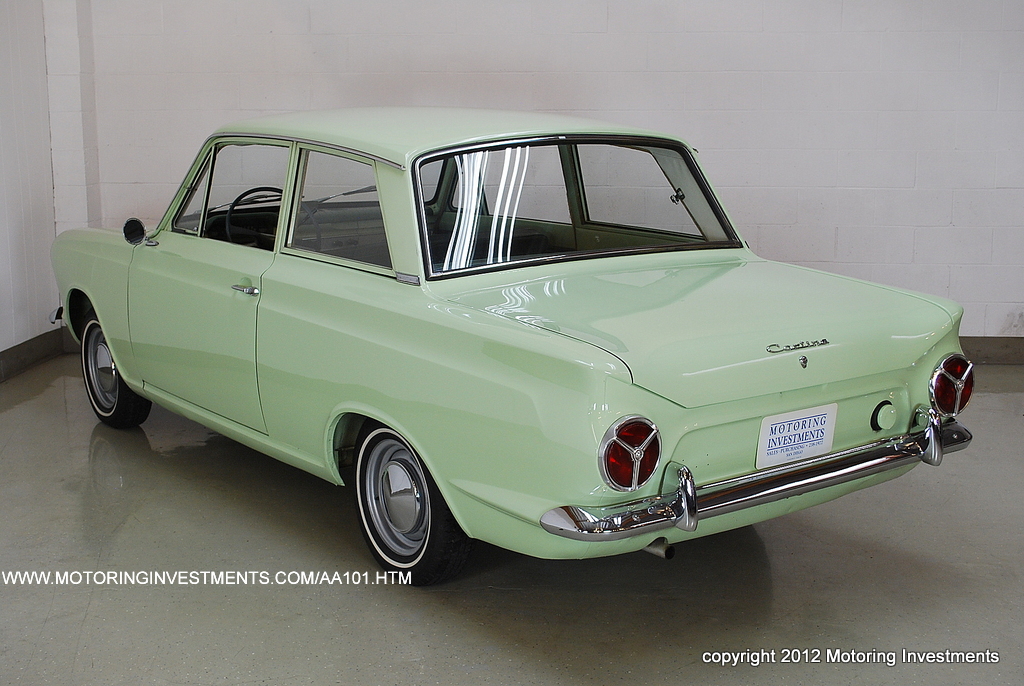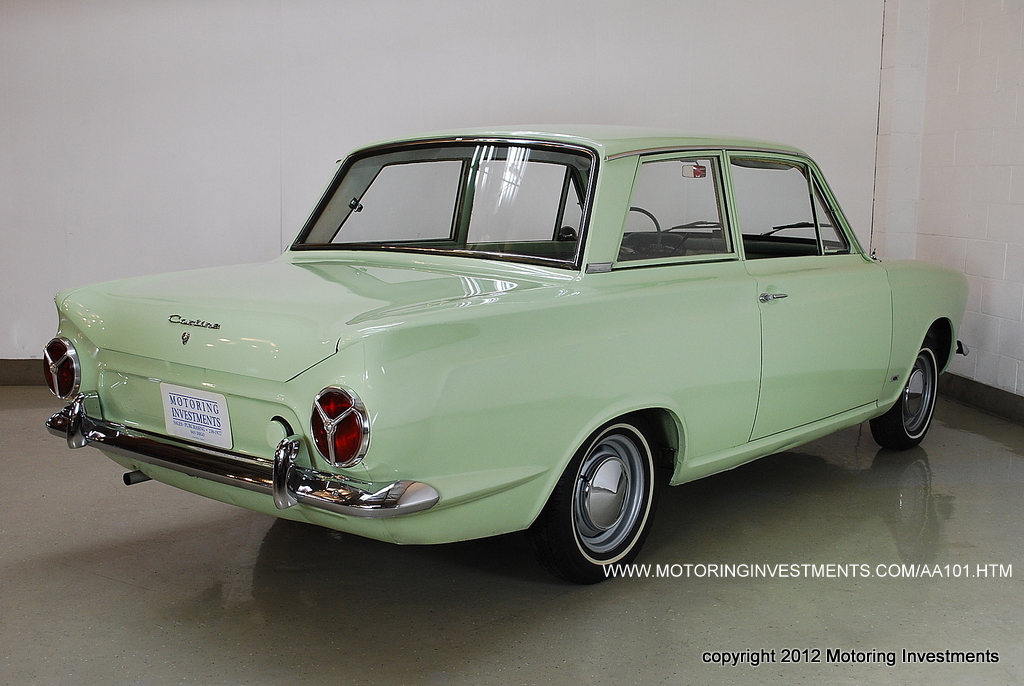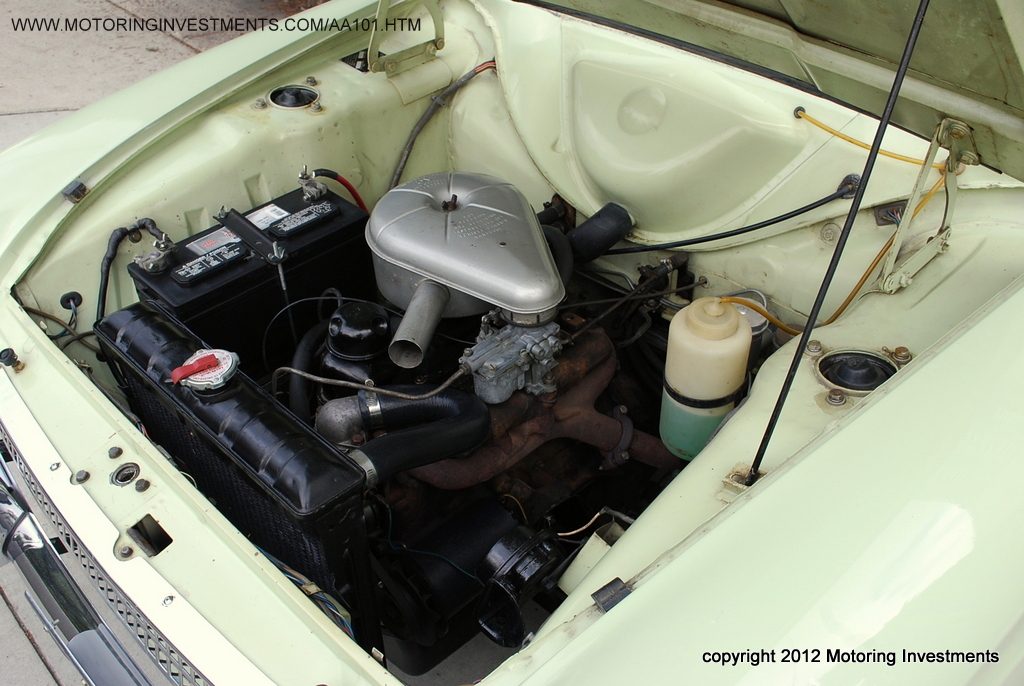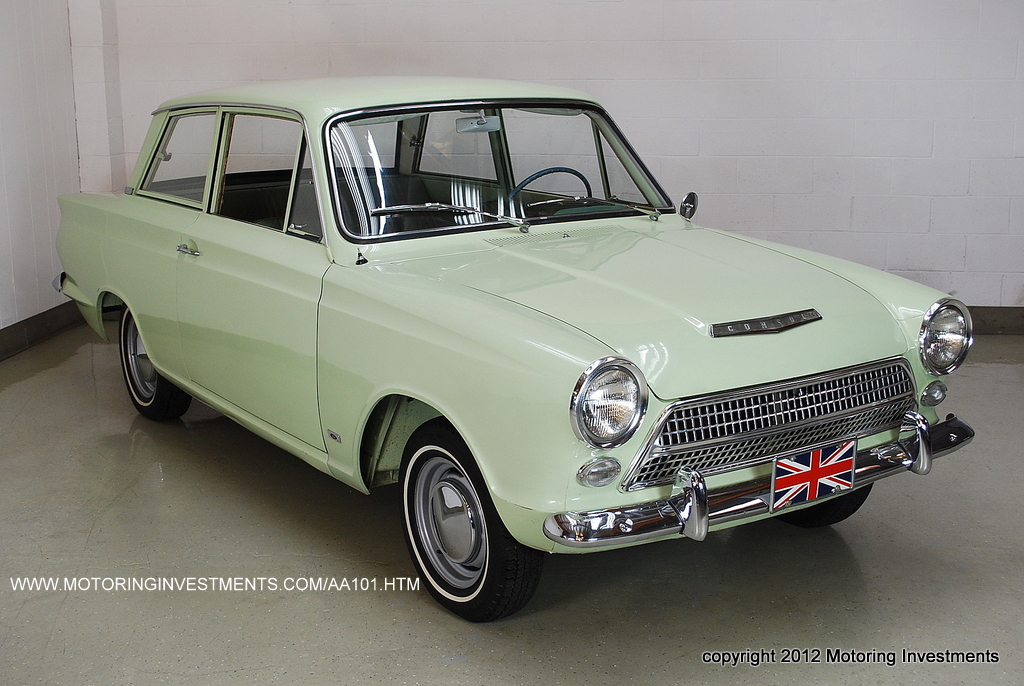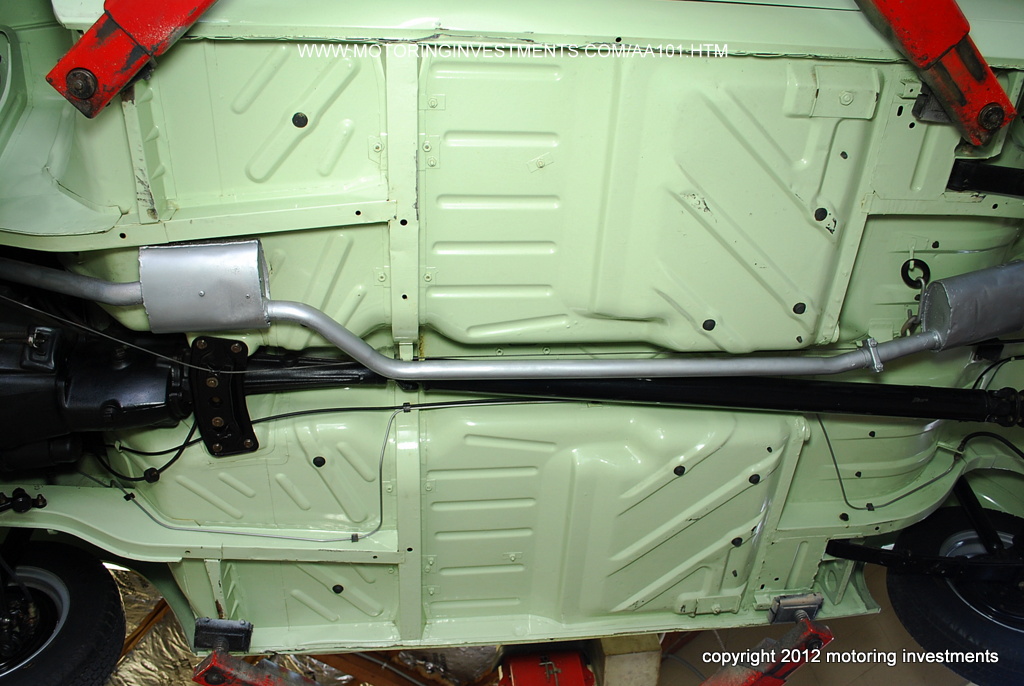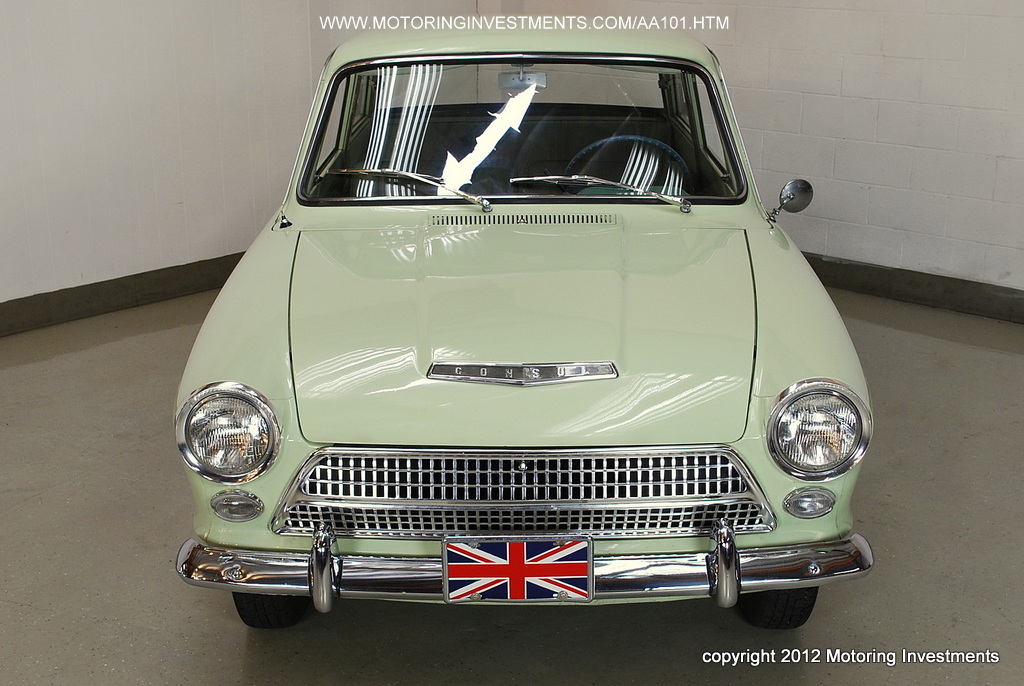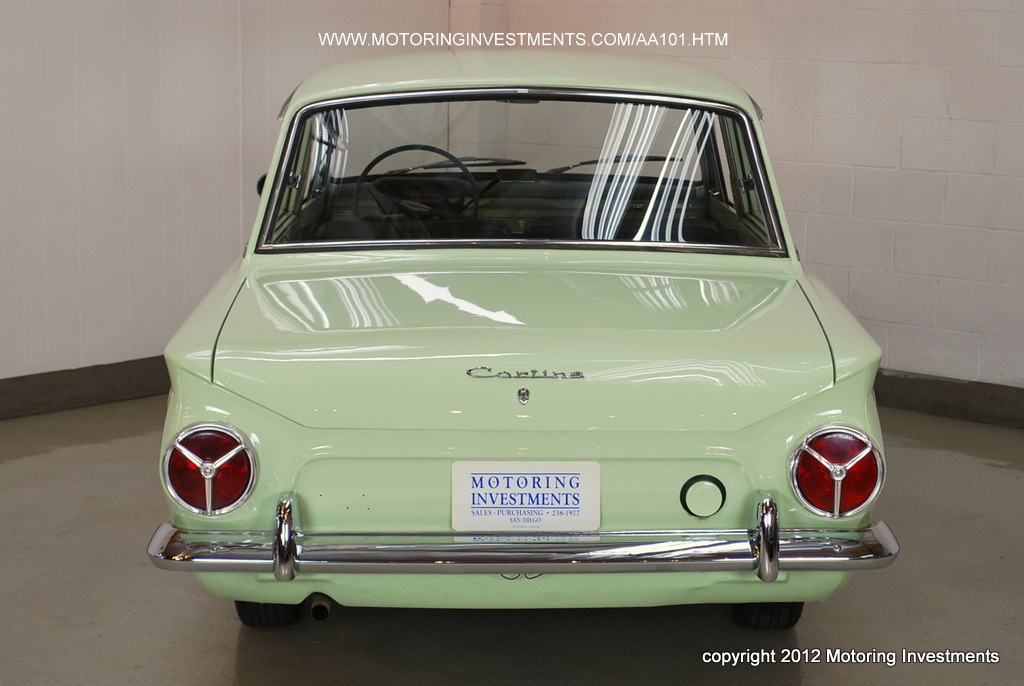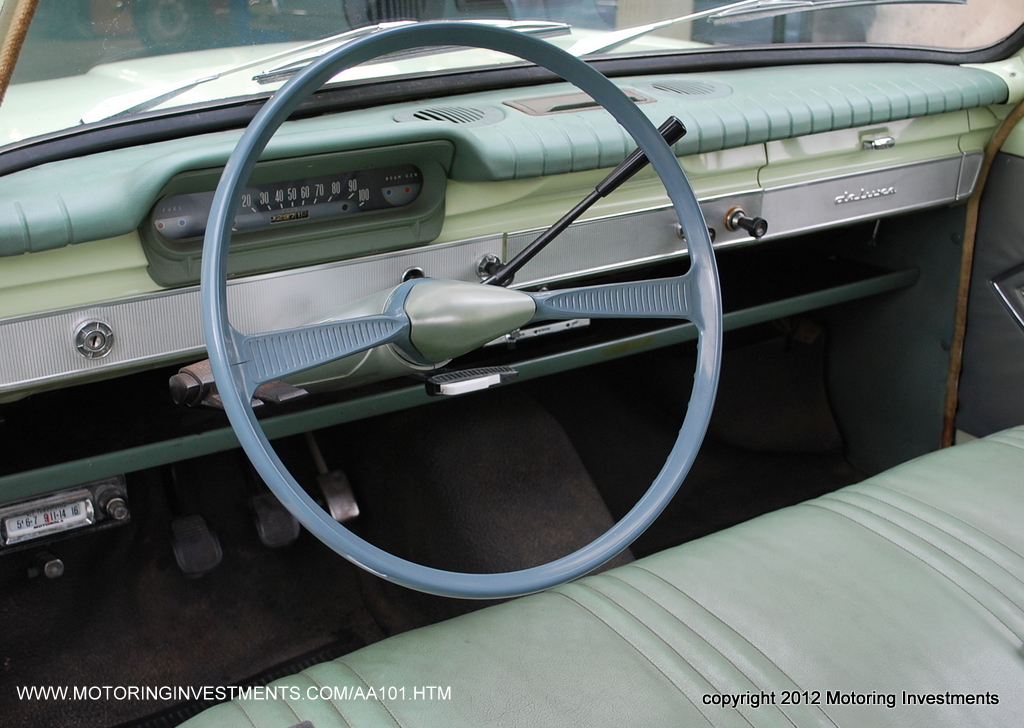 CLICK ON ANY SMALL PHOTO FOR THE LARGER VERSION.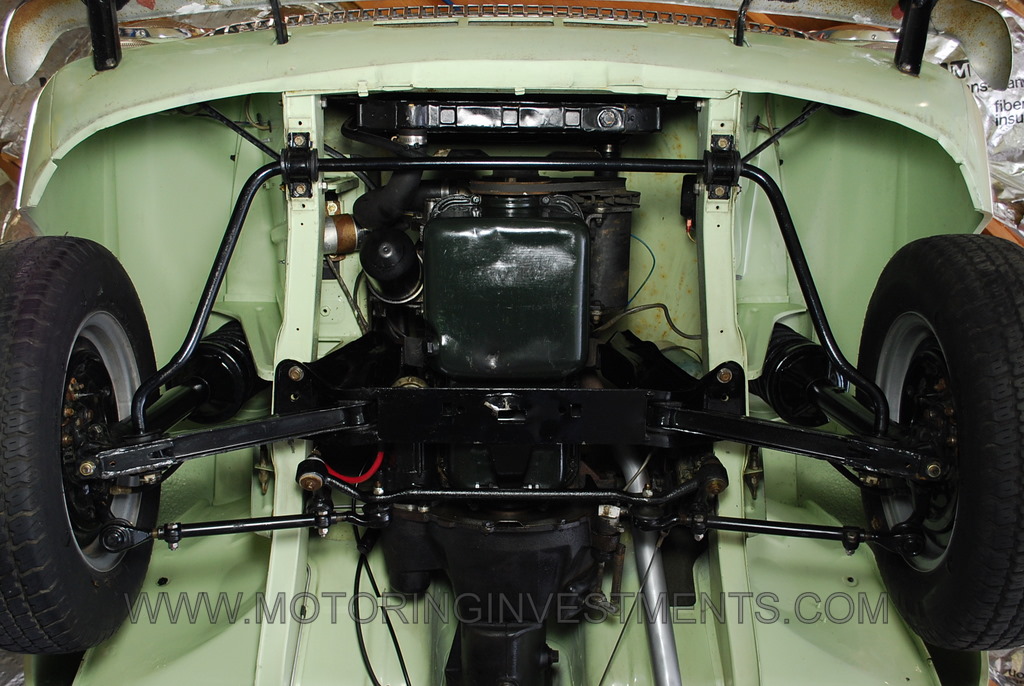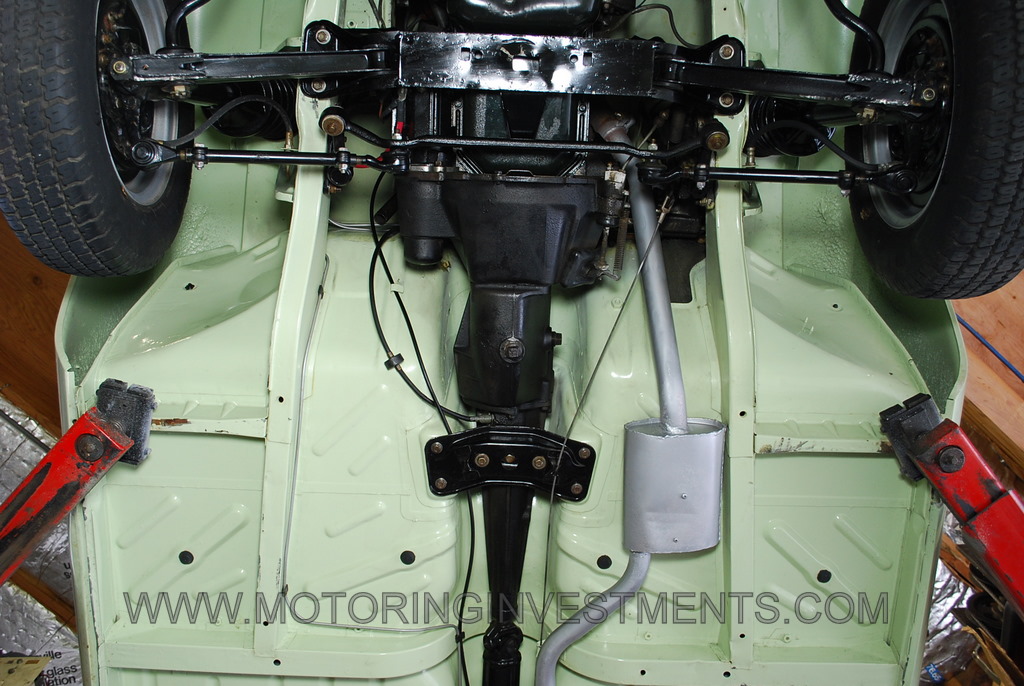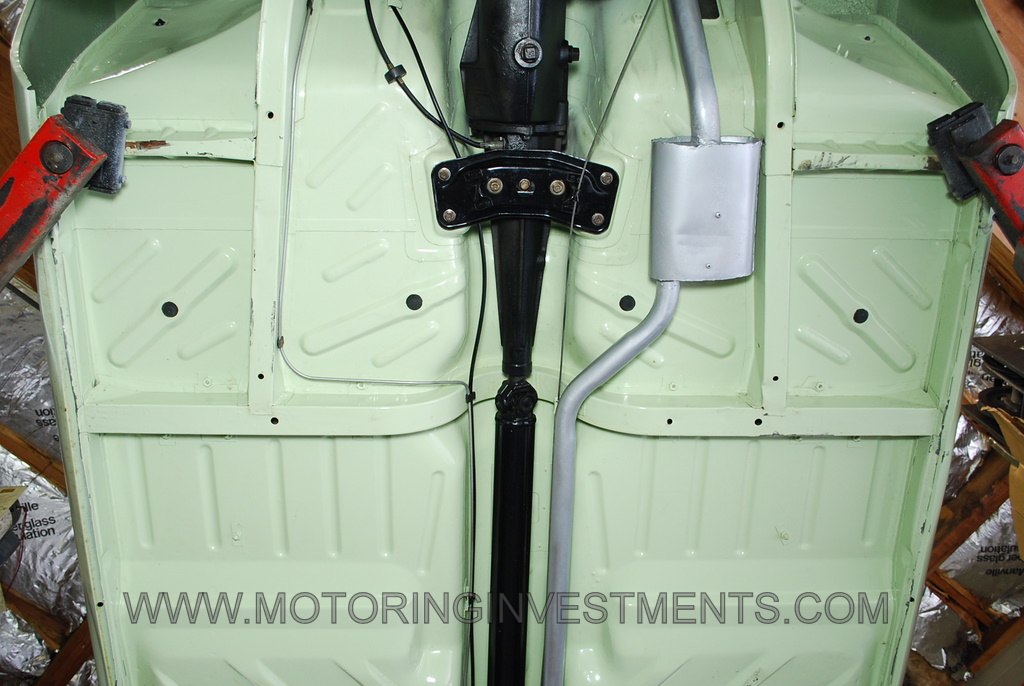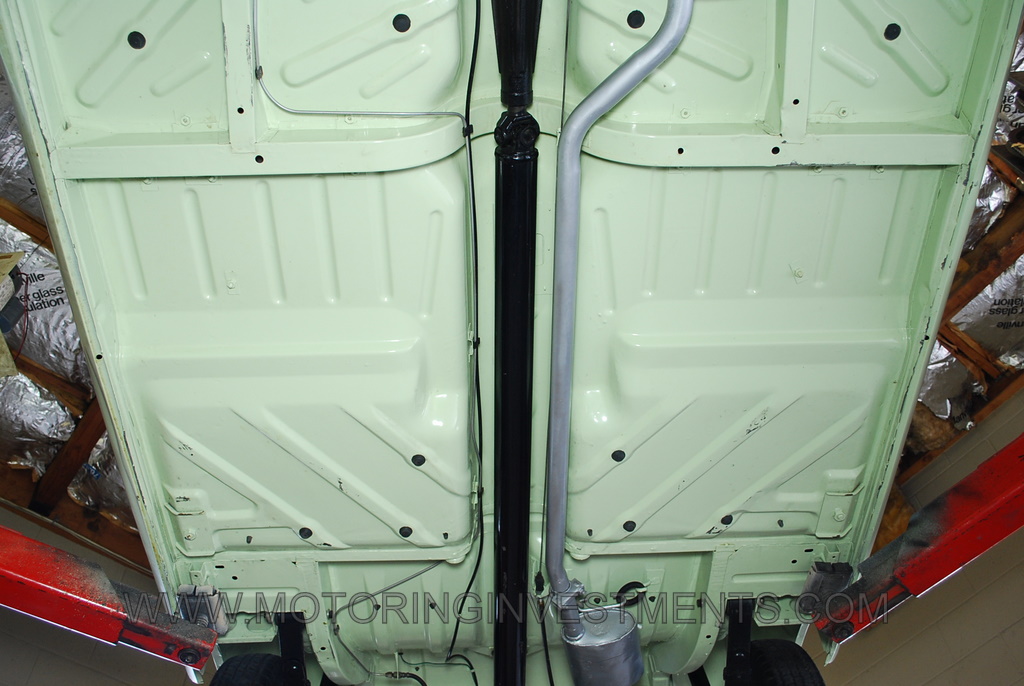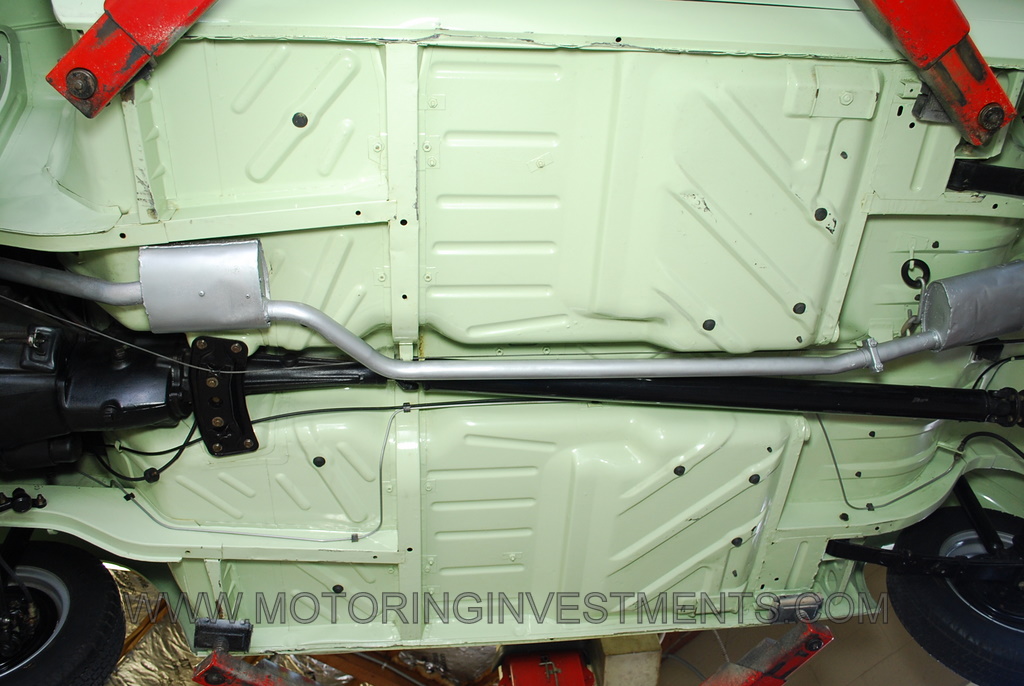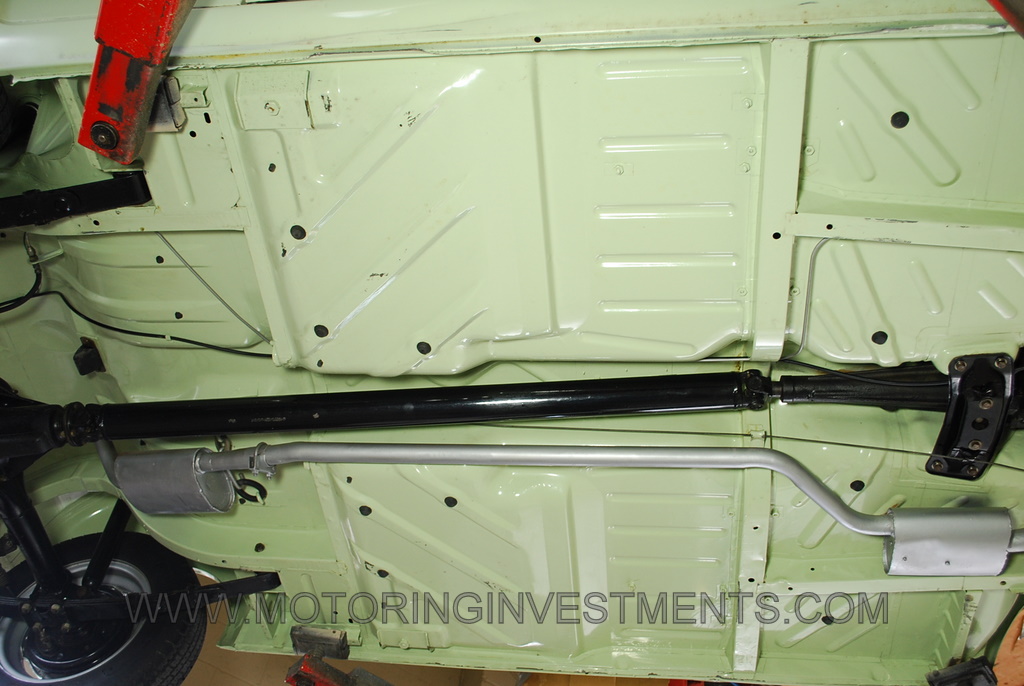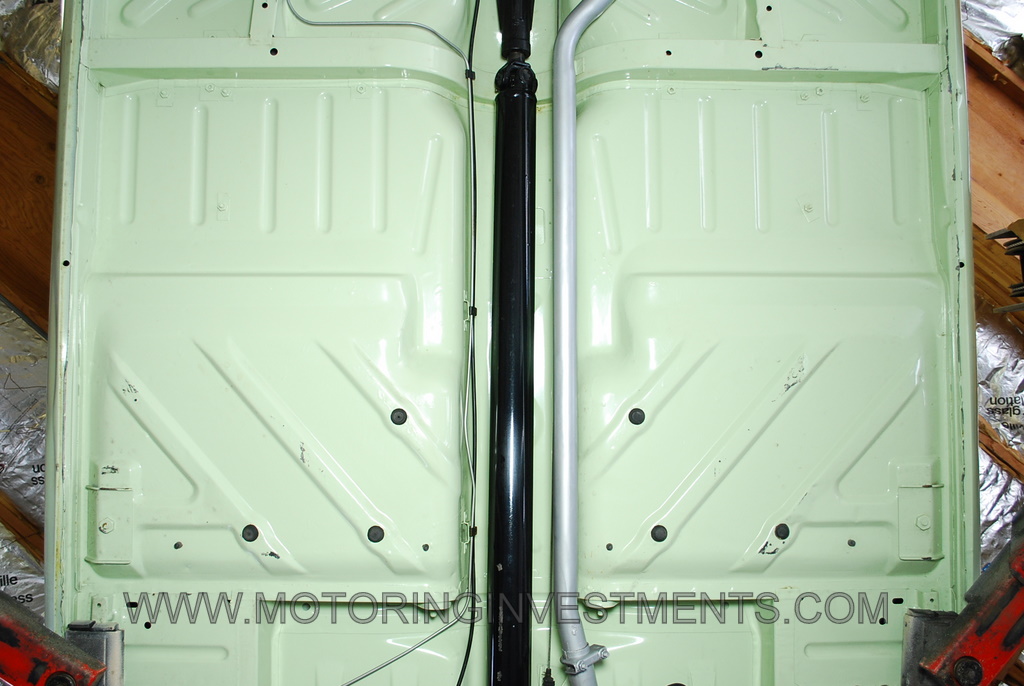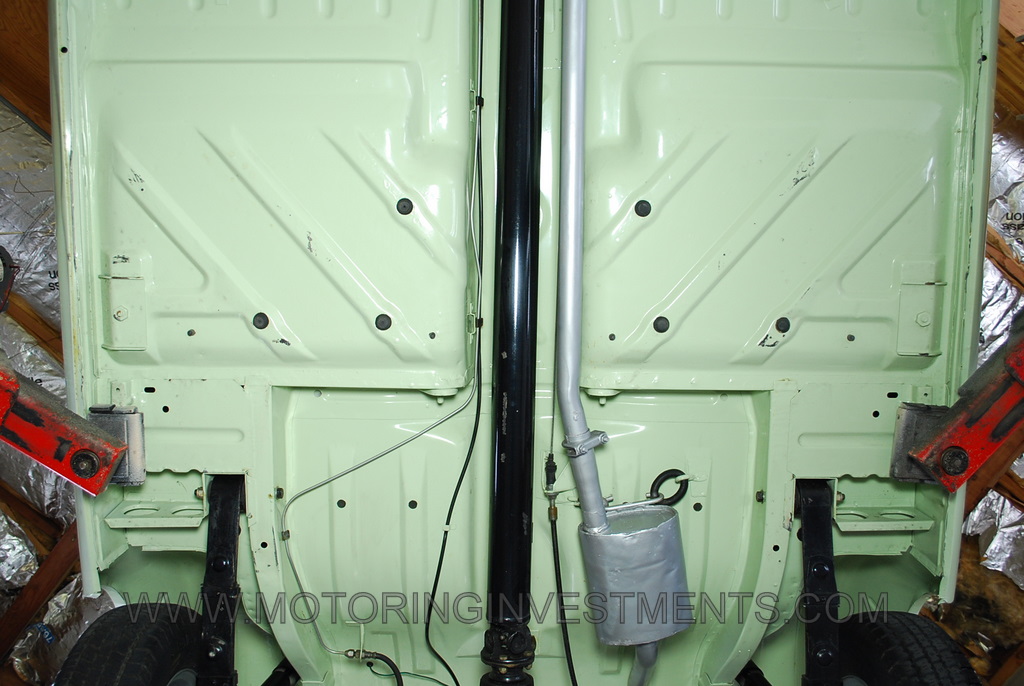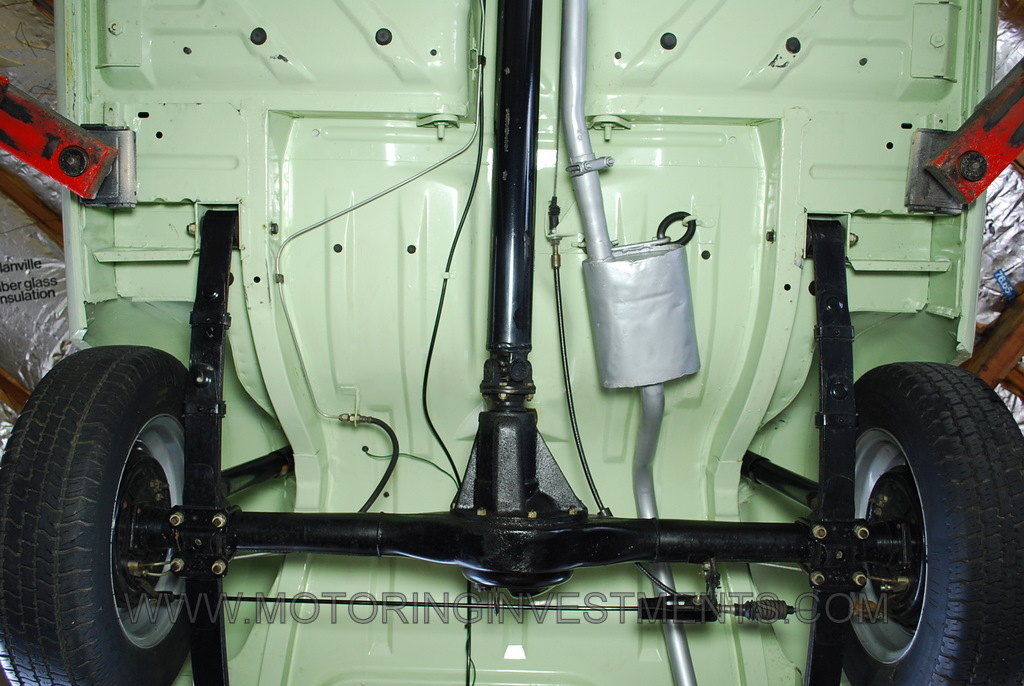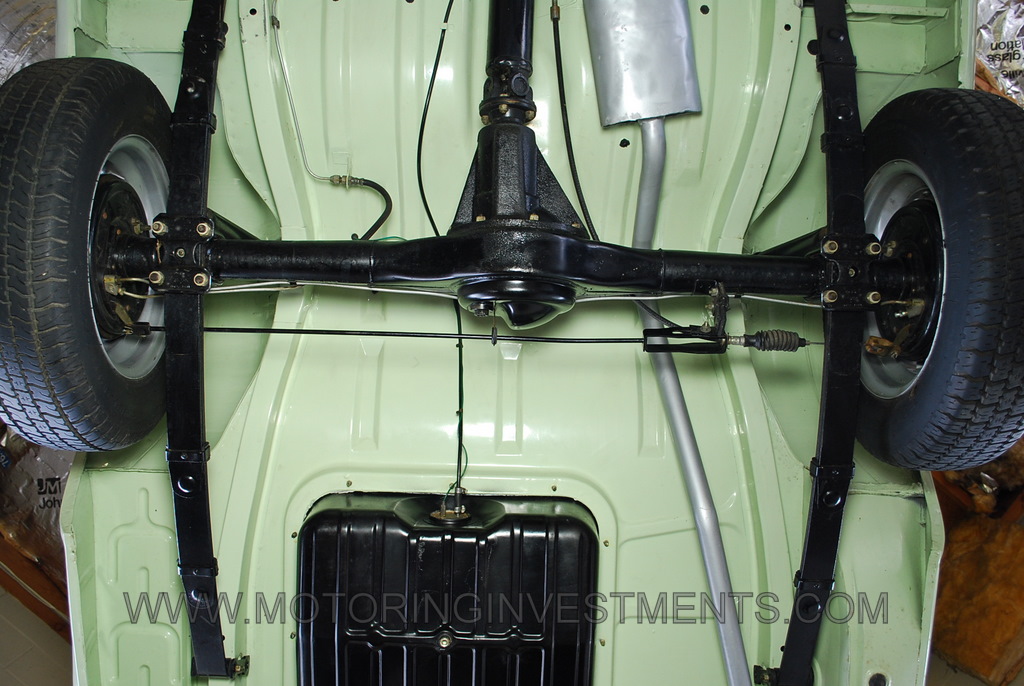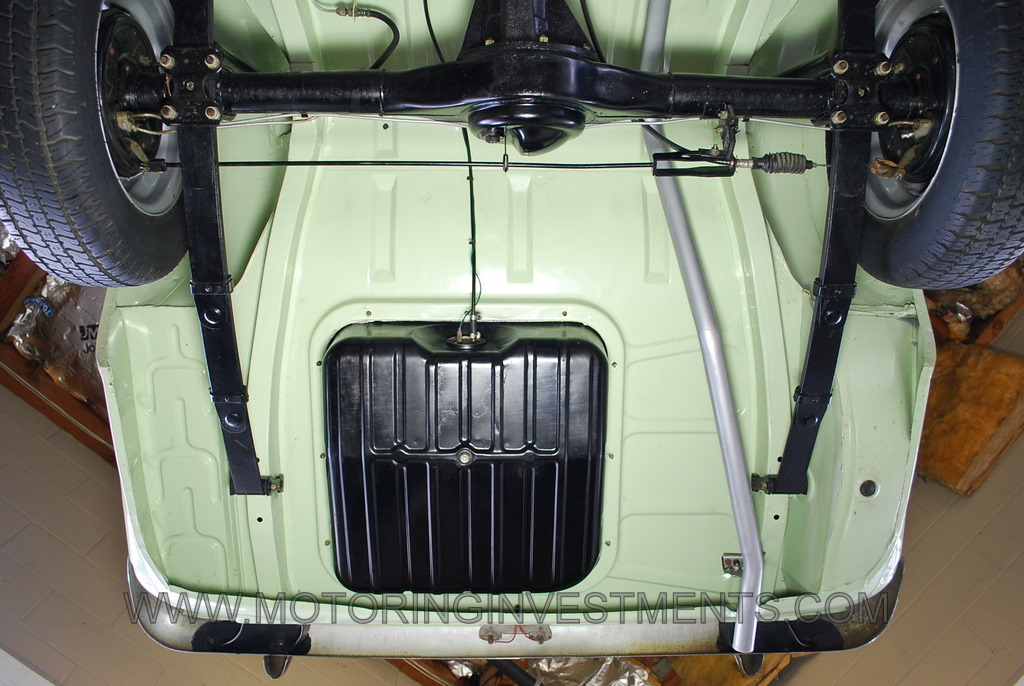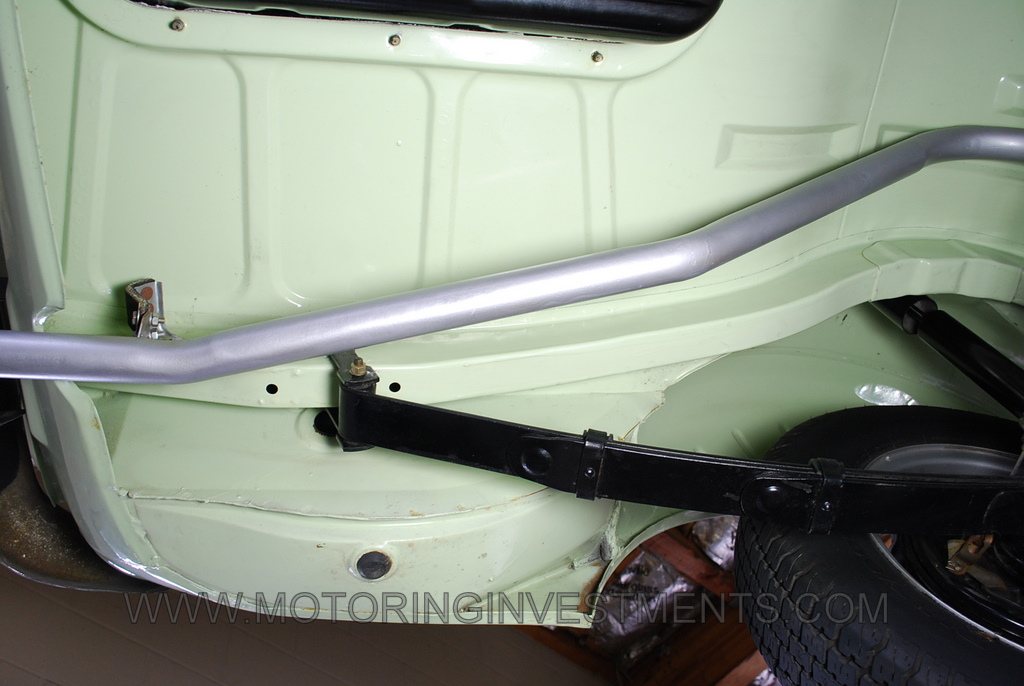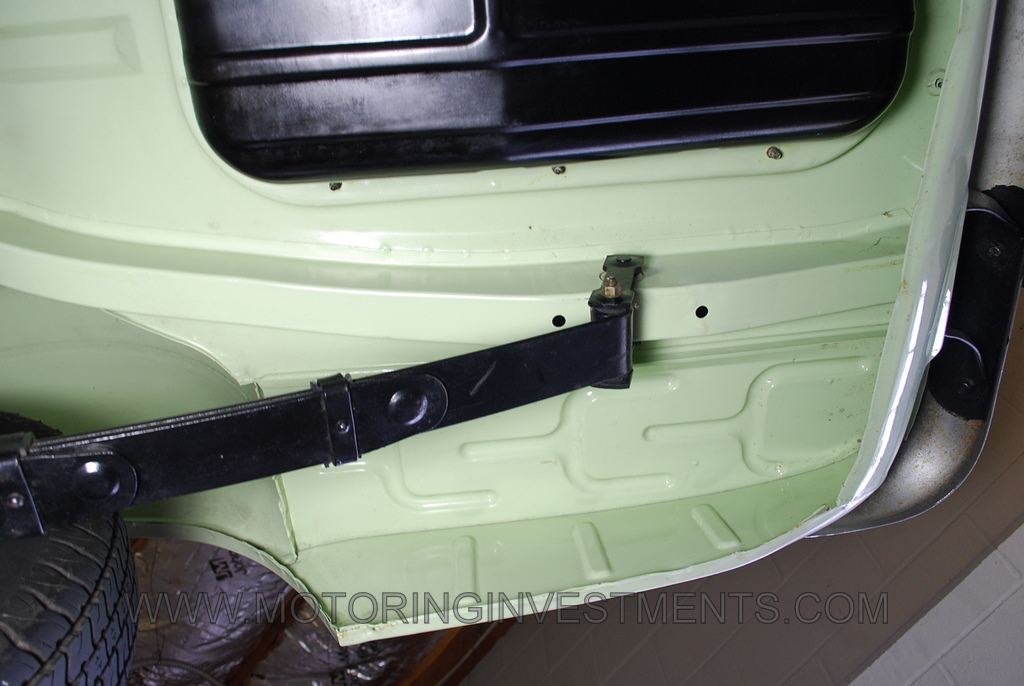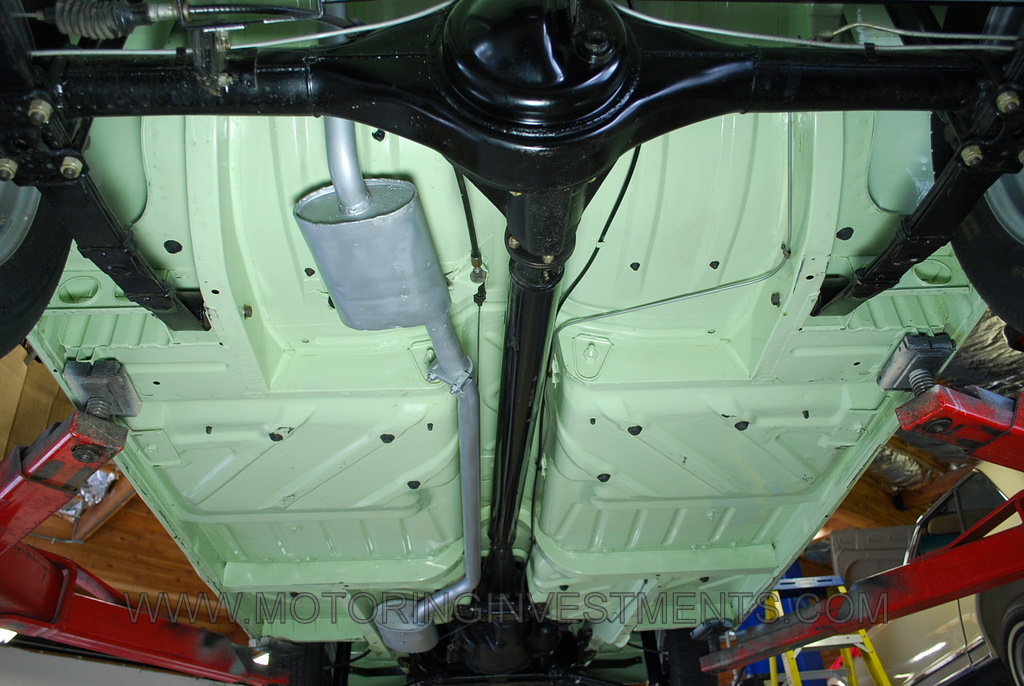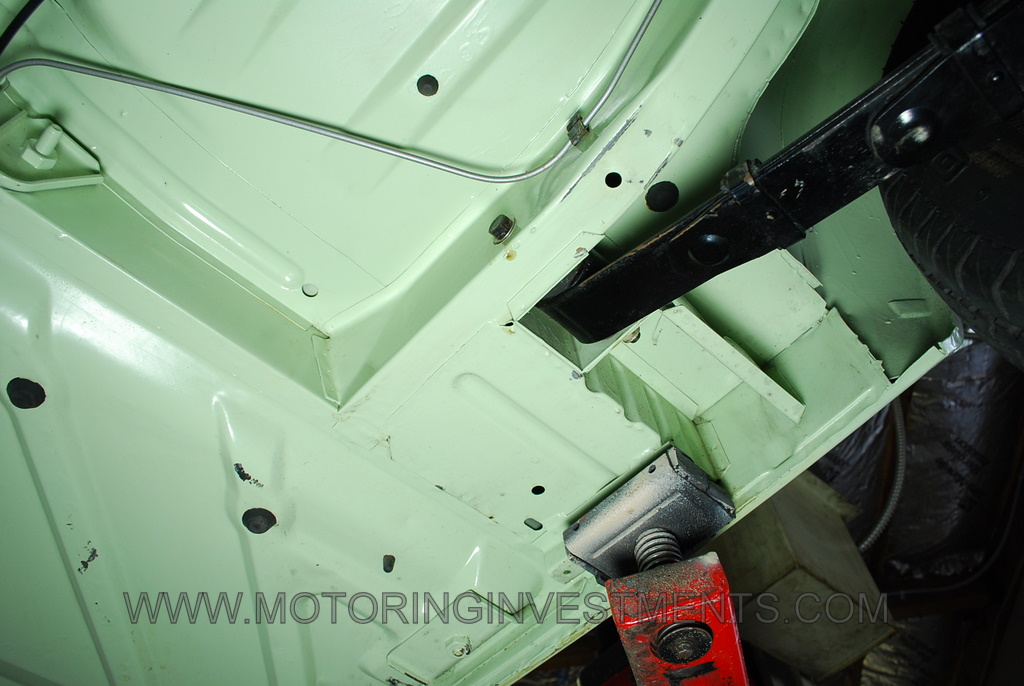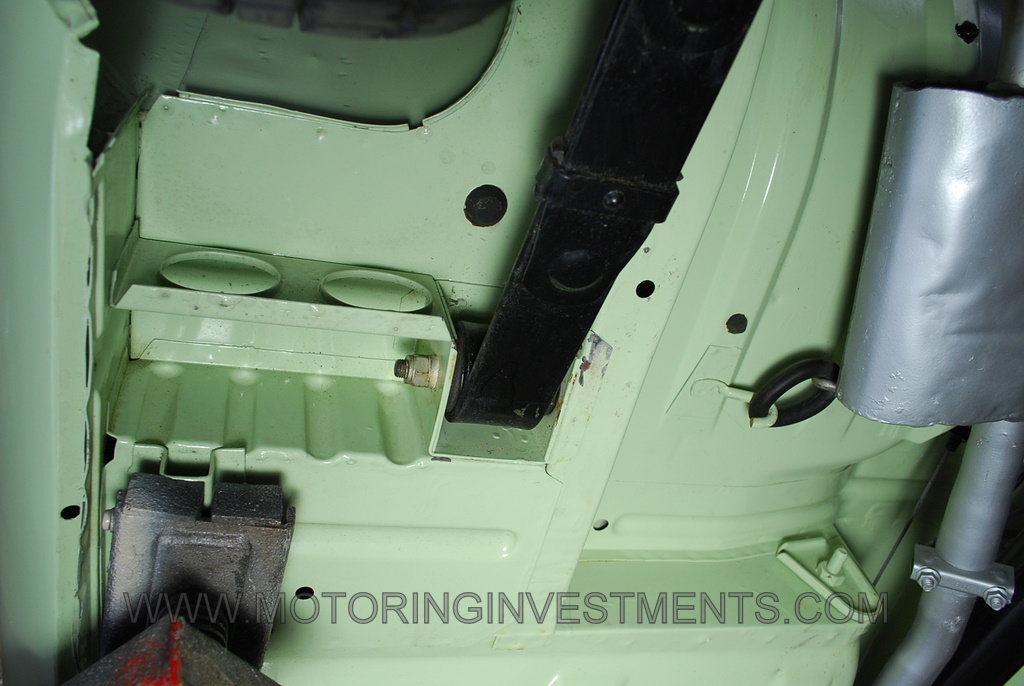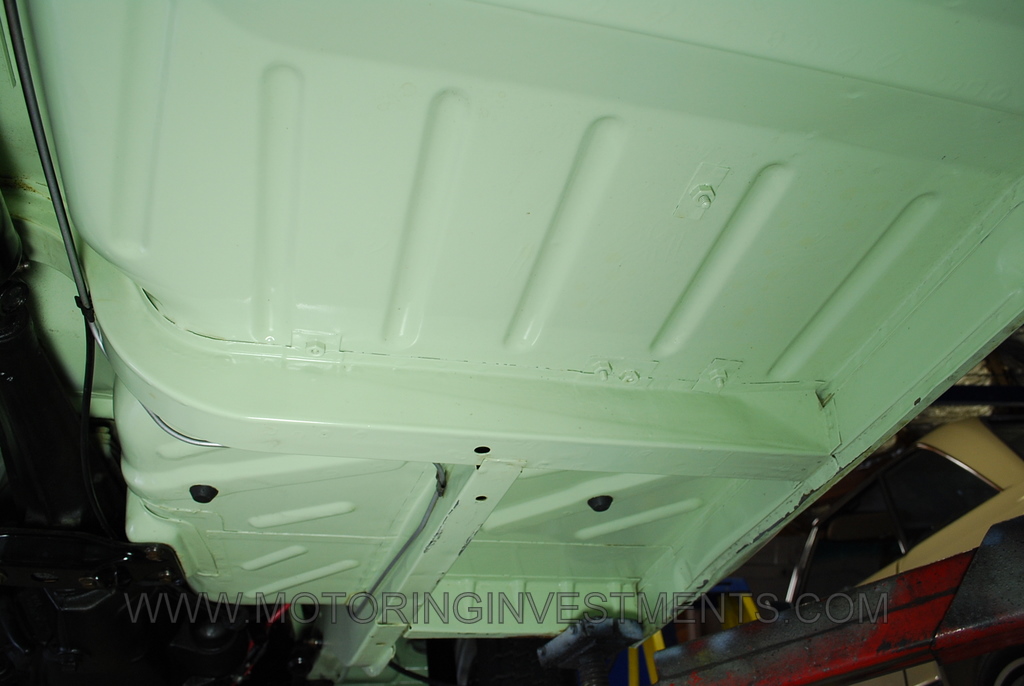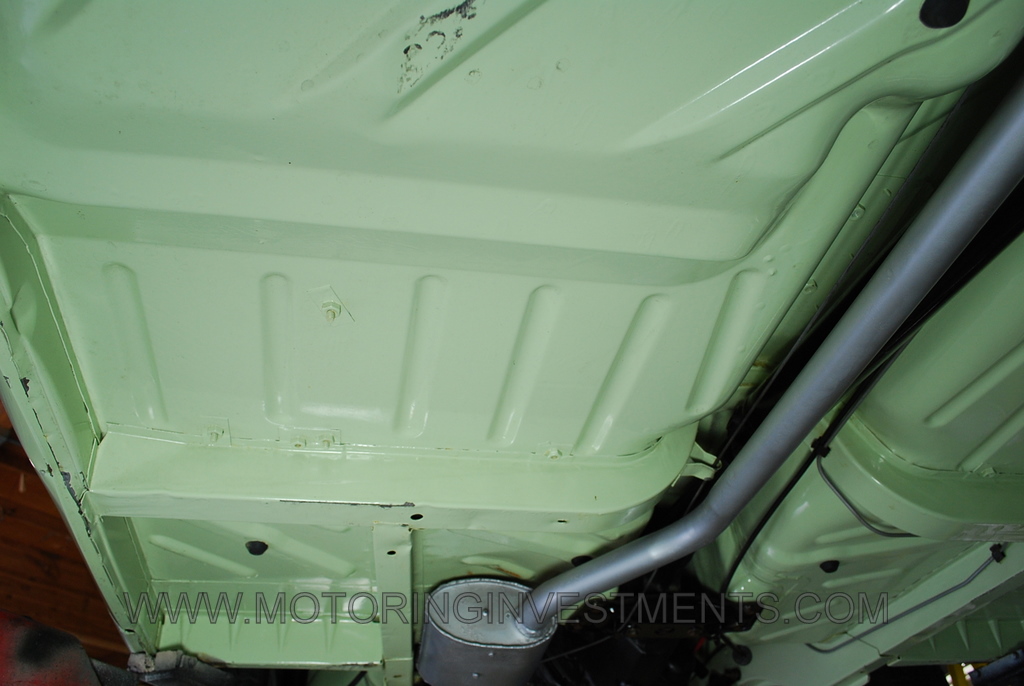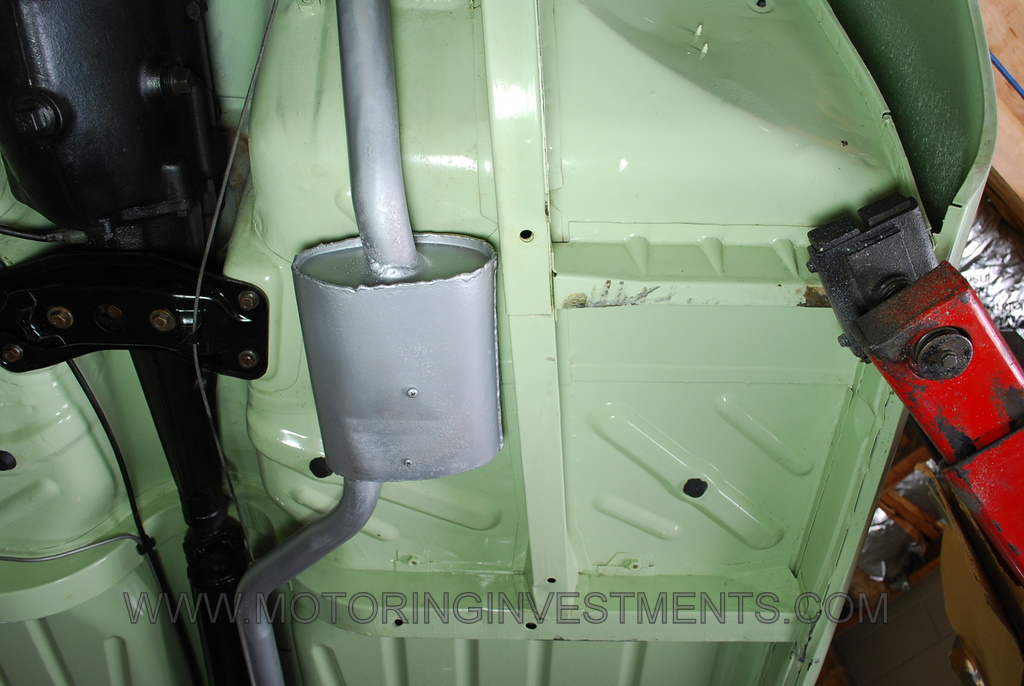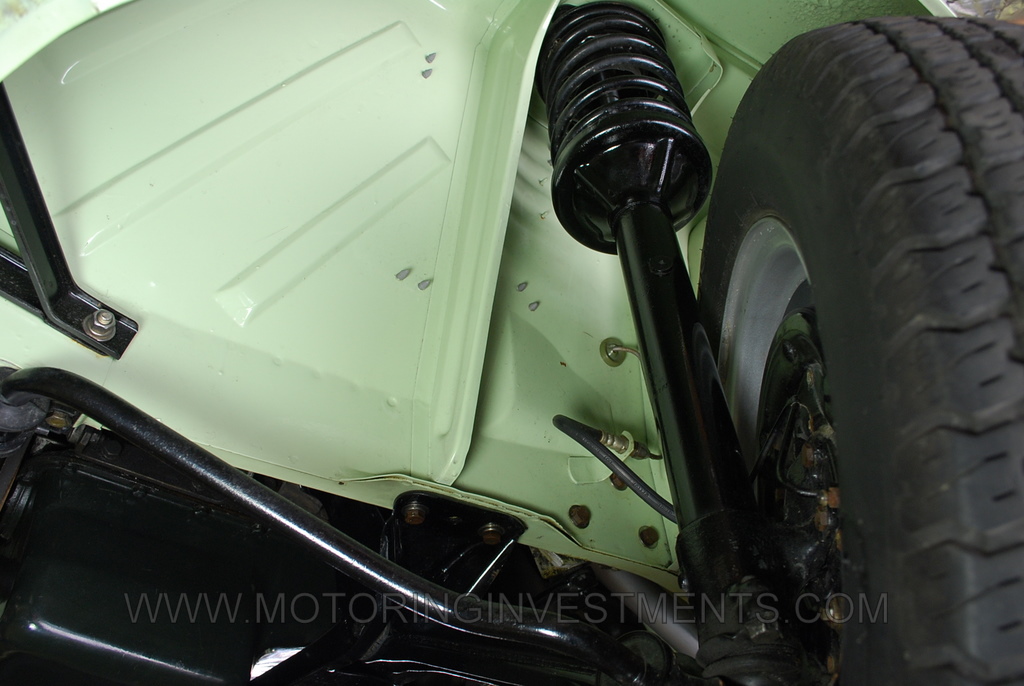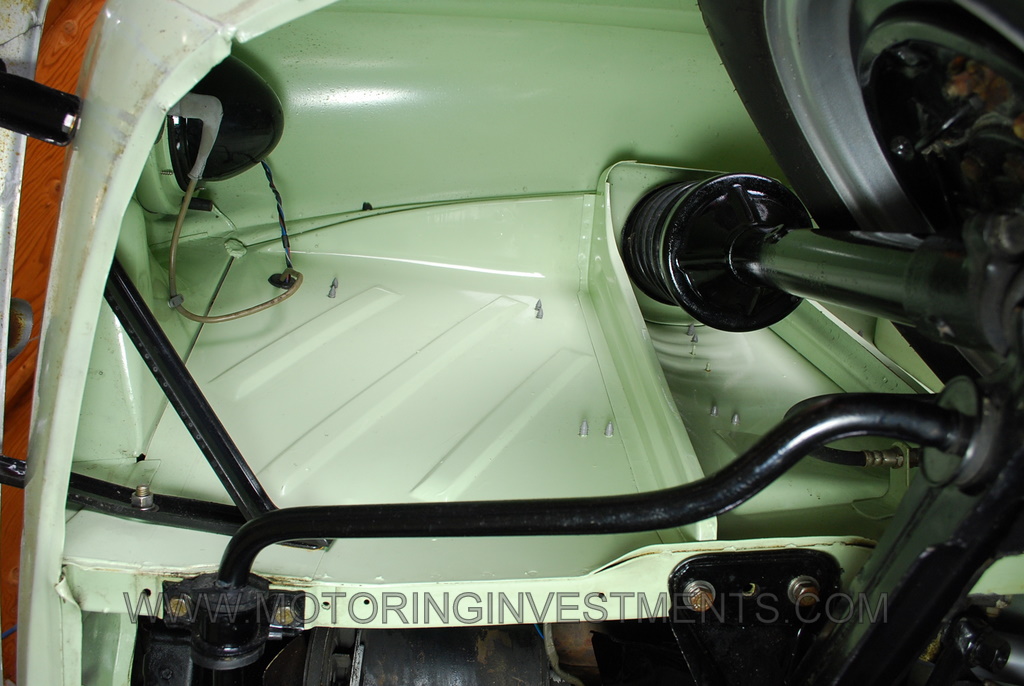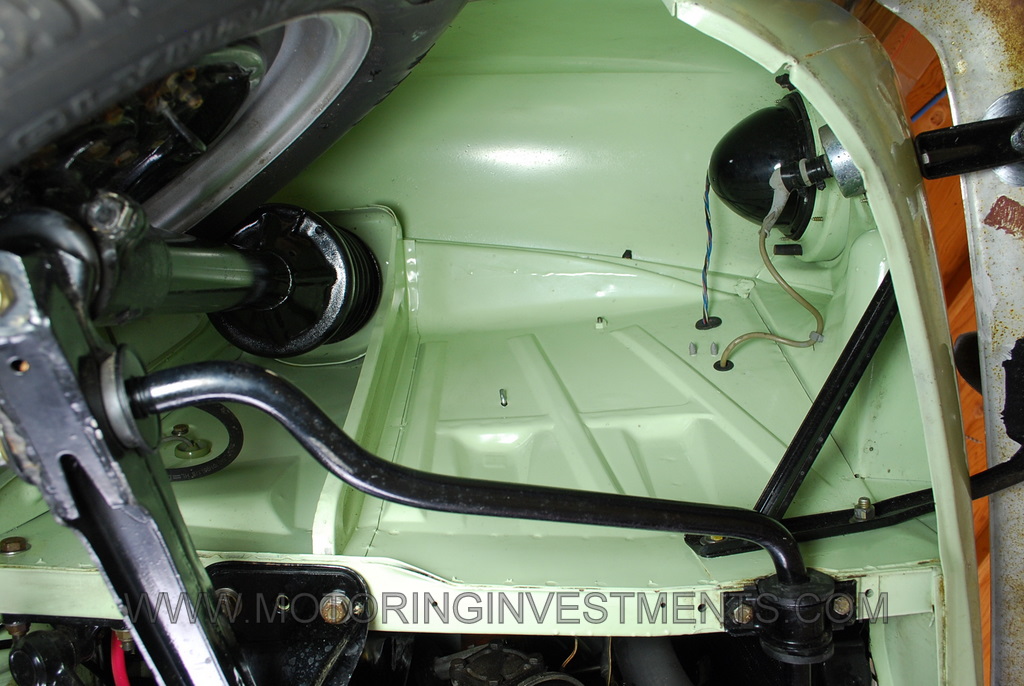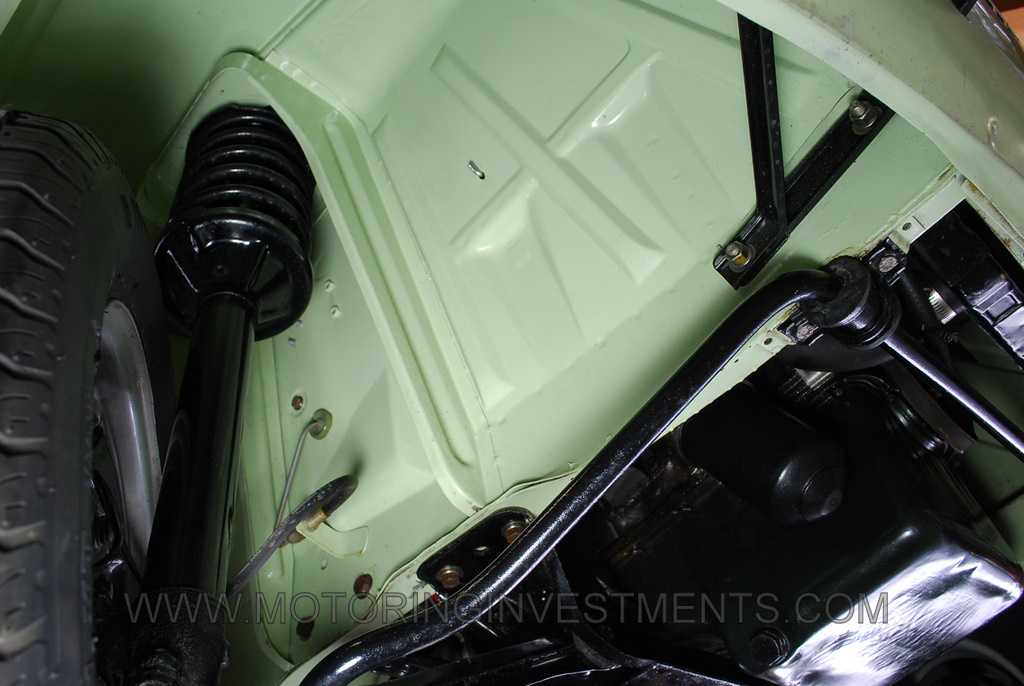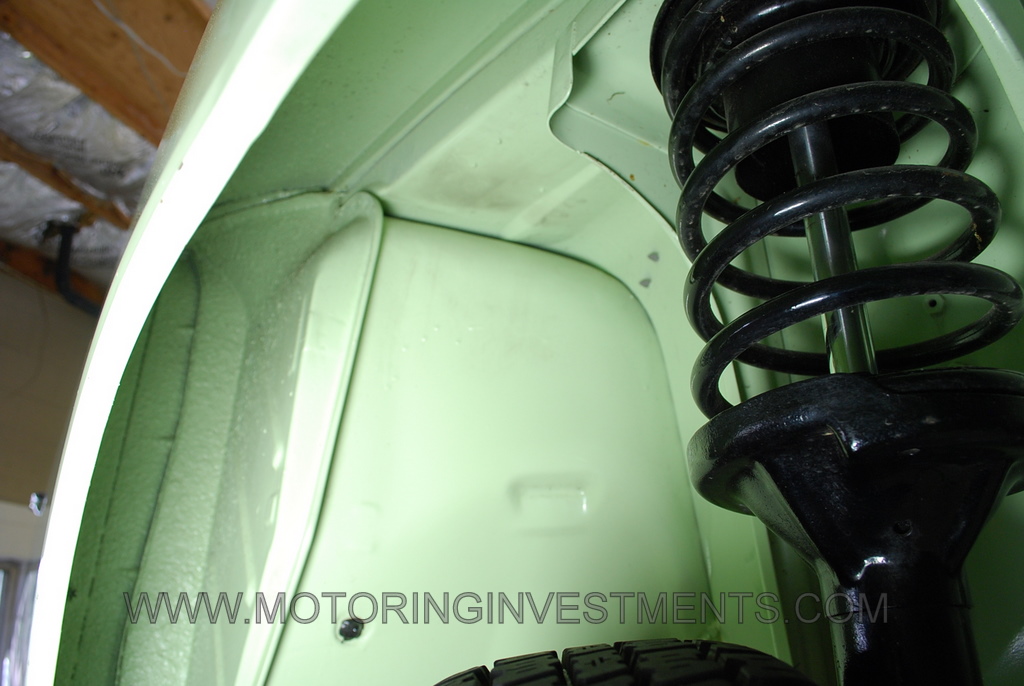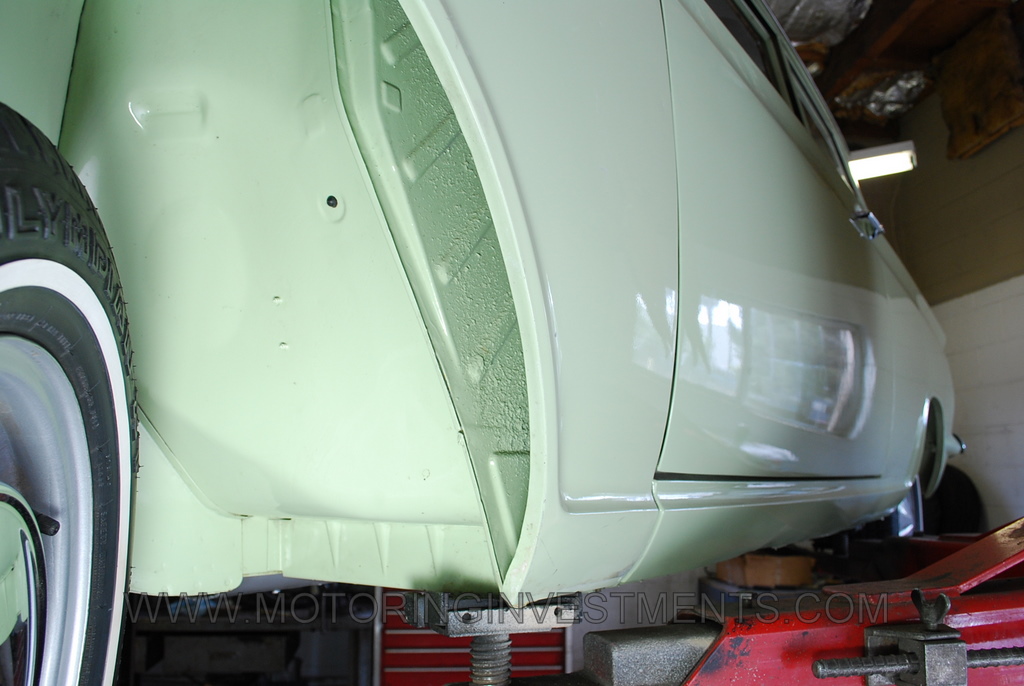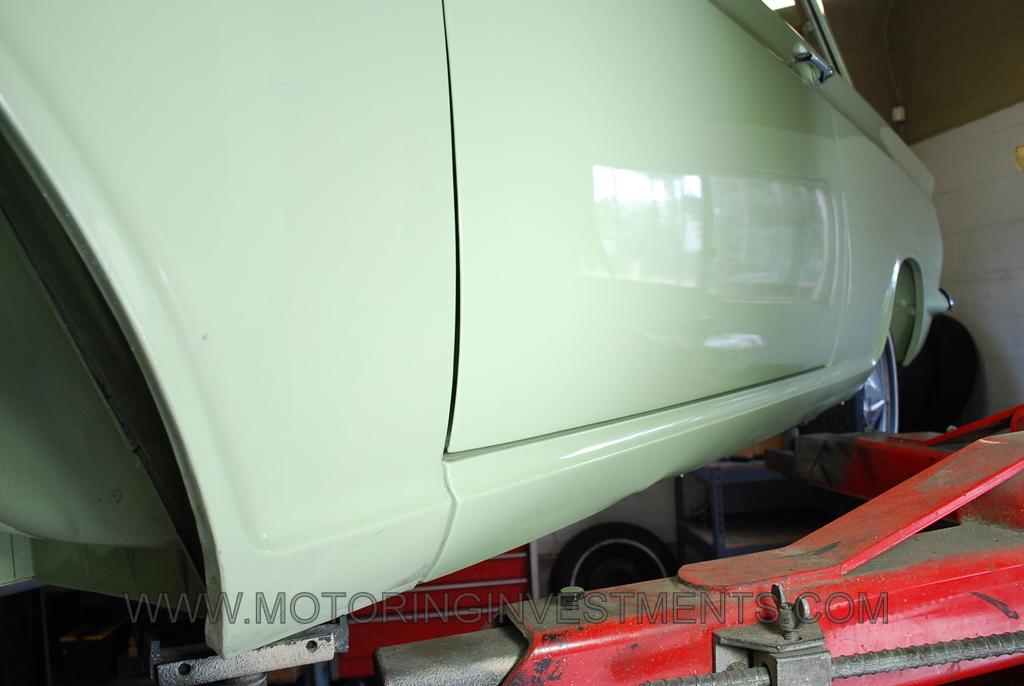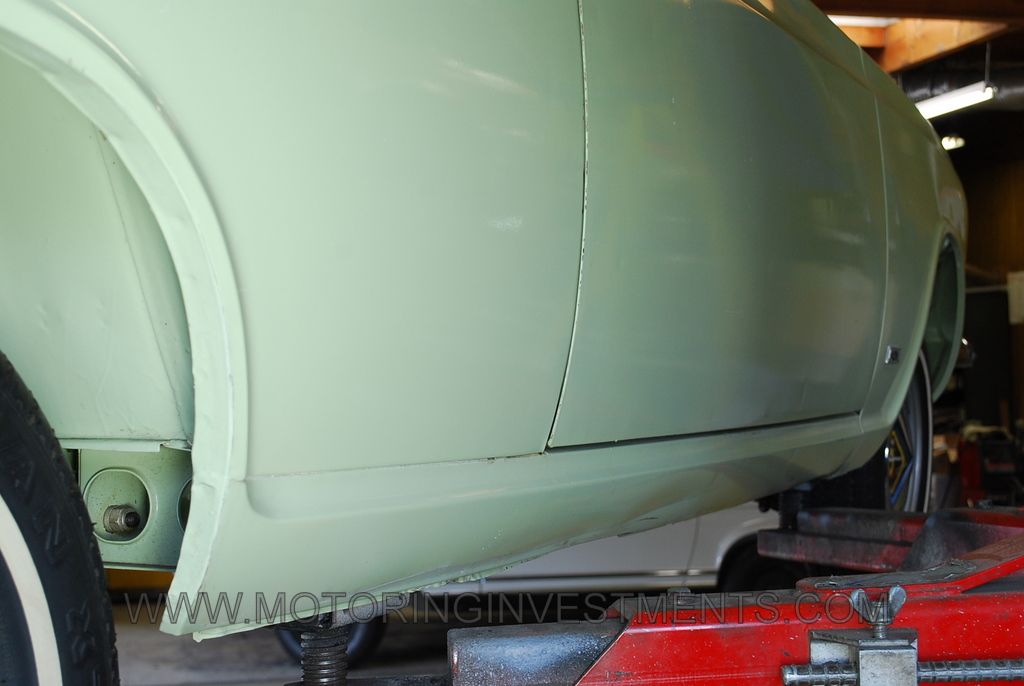 Notice the factory spot welds made during manufacture on wheel well lips. This is how you absolutely, positively know that this car has never suffered heavy body repair.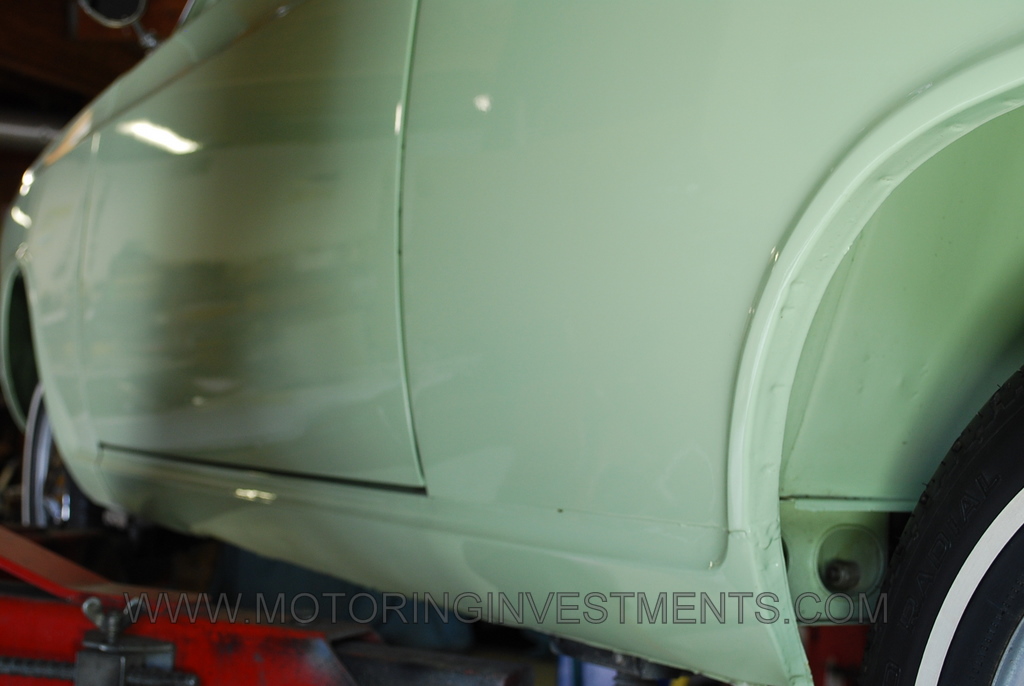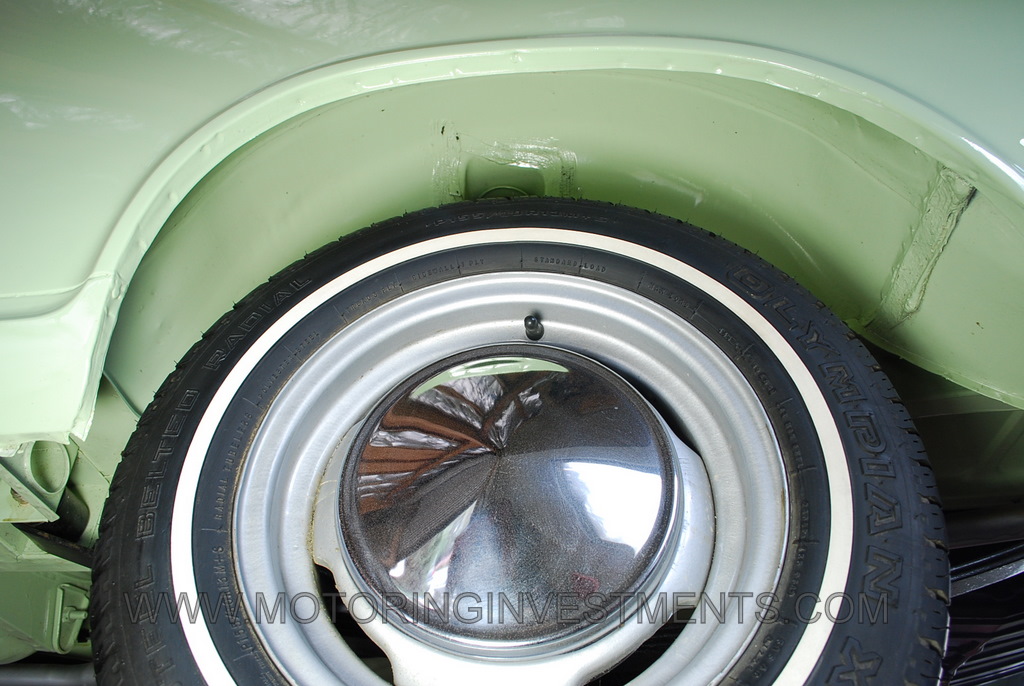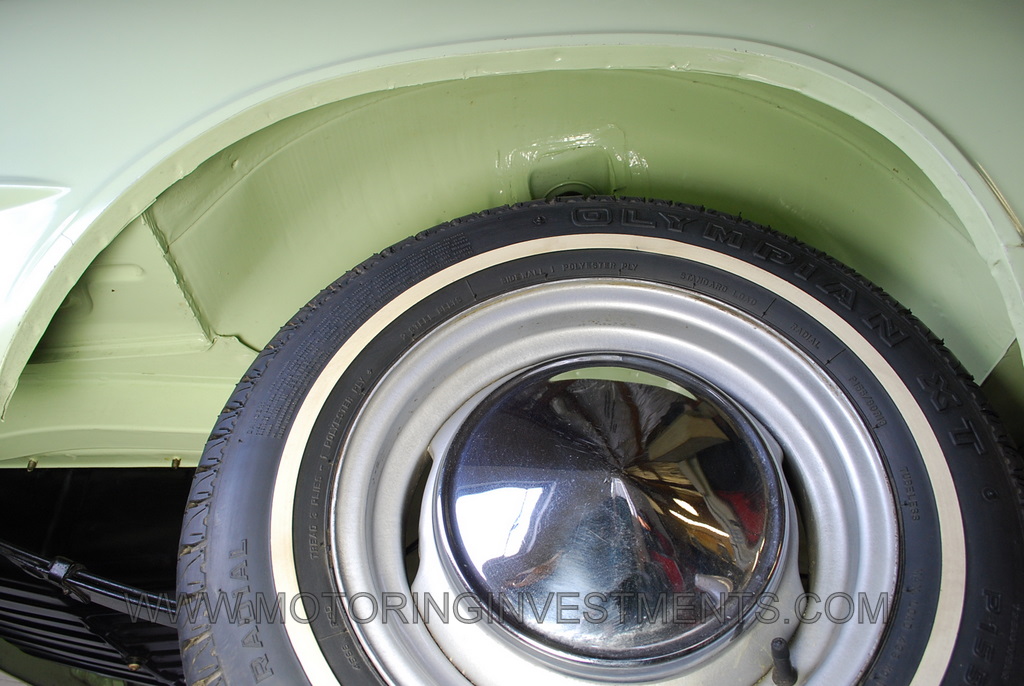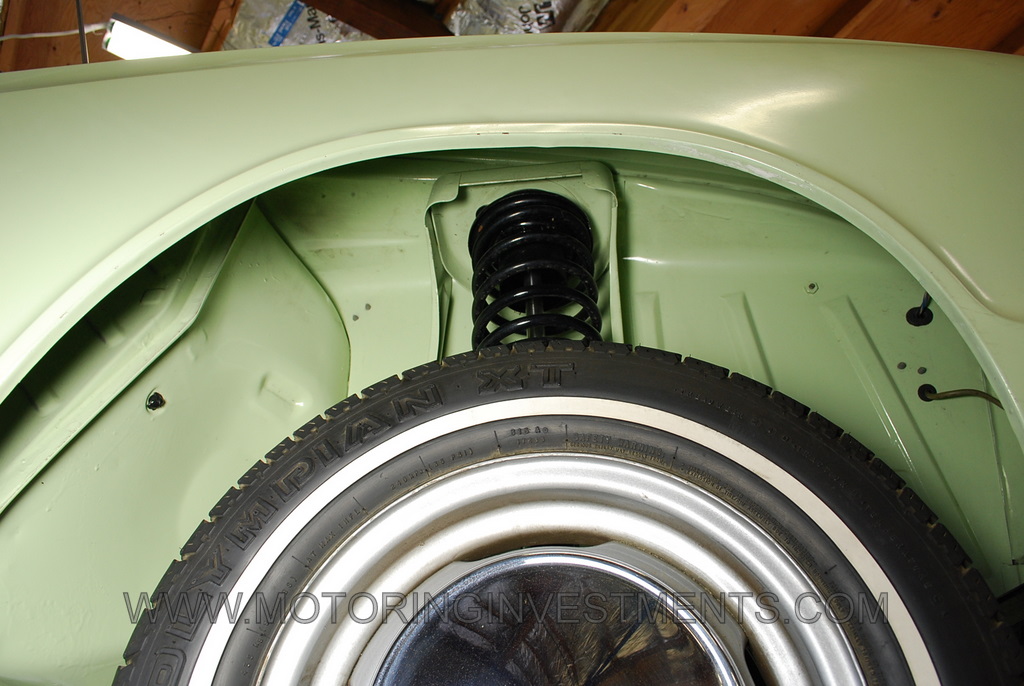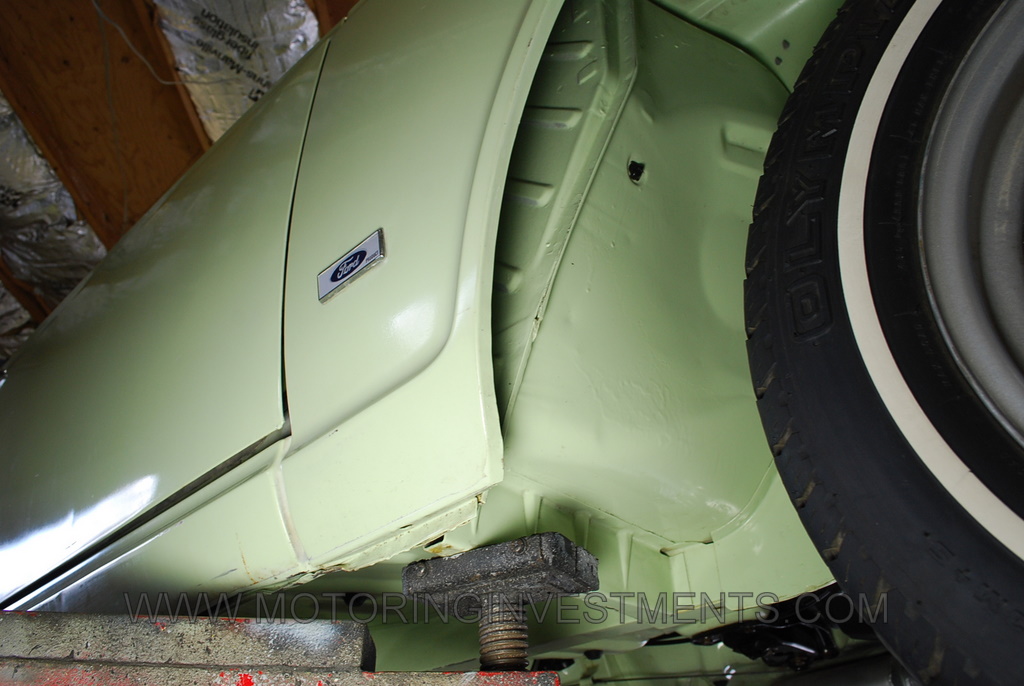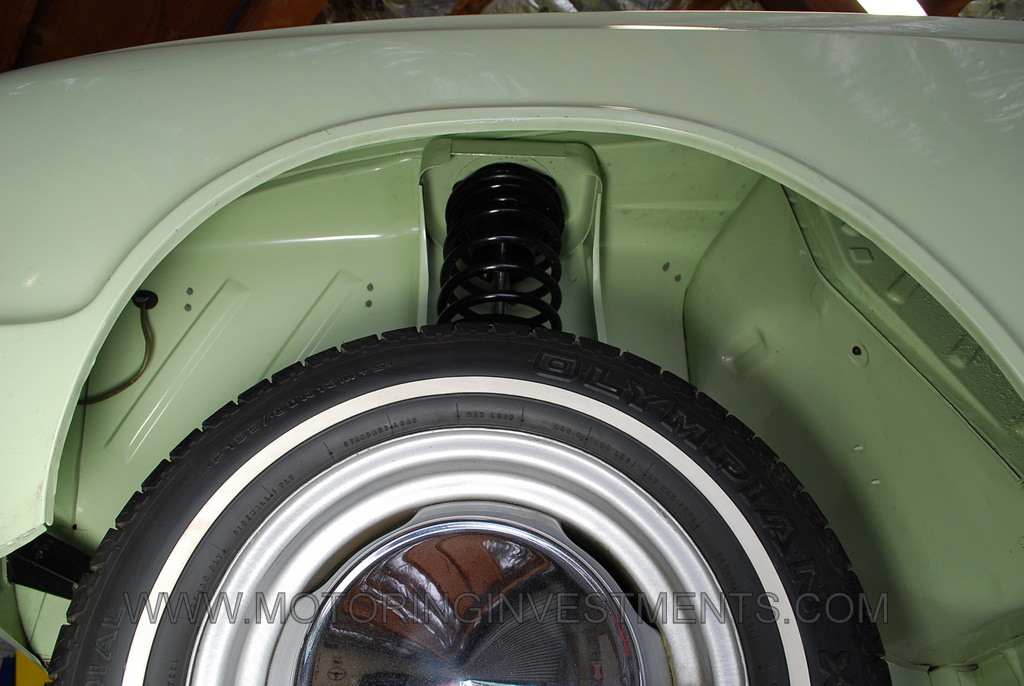 I bought this Cortina back in January of 2011 for my own use. What follows are just a few photos from that time.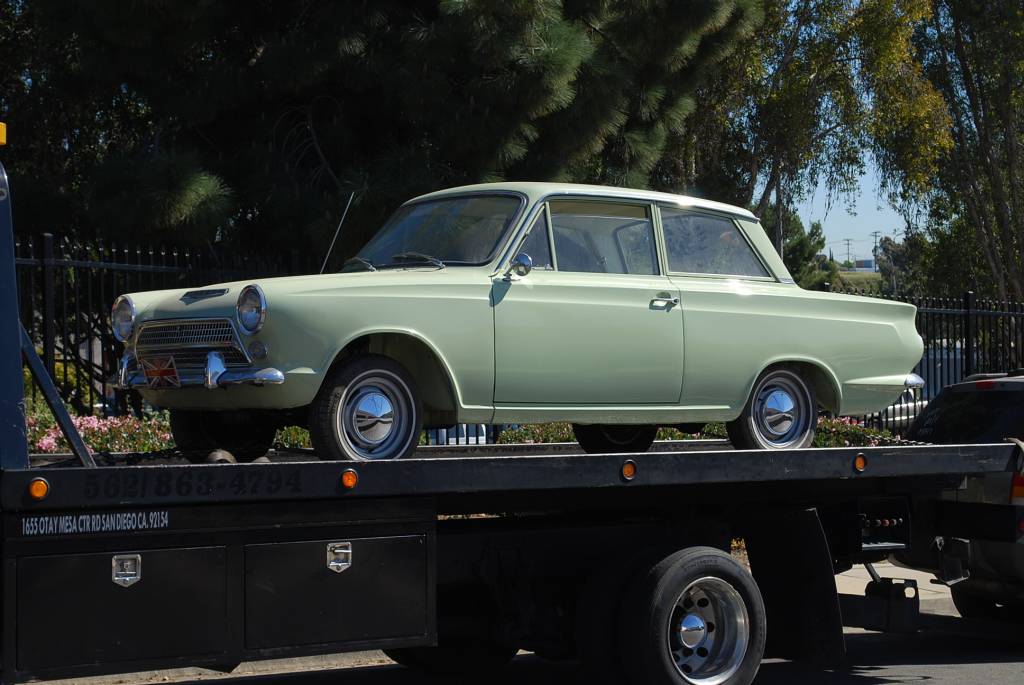 As delivered to me in 2011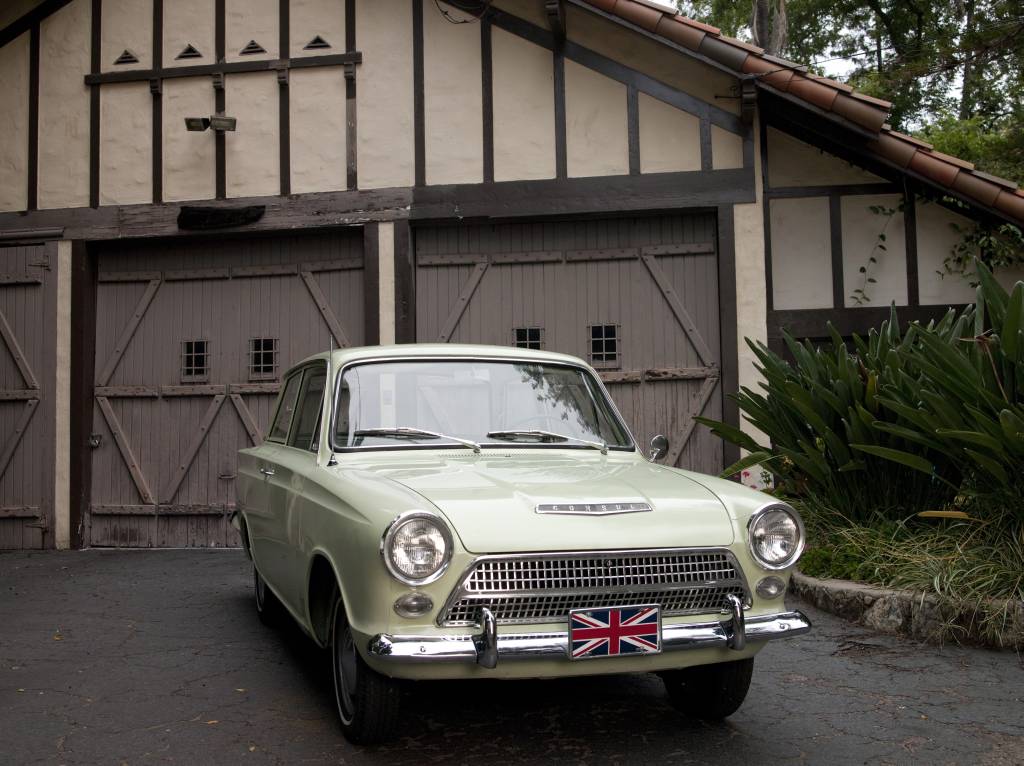 In front of our carriage house on July 2011 just before a run to Pine Valley, California.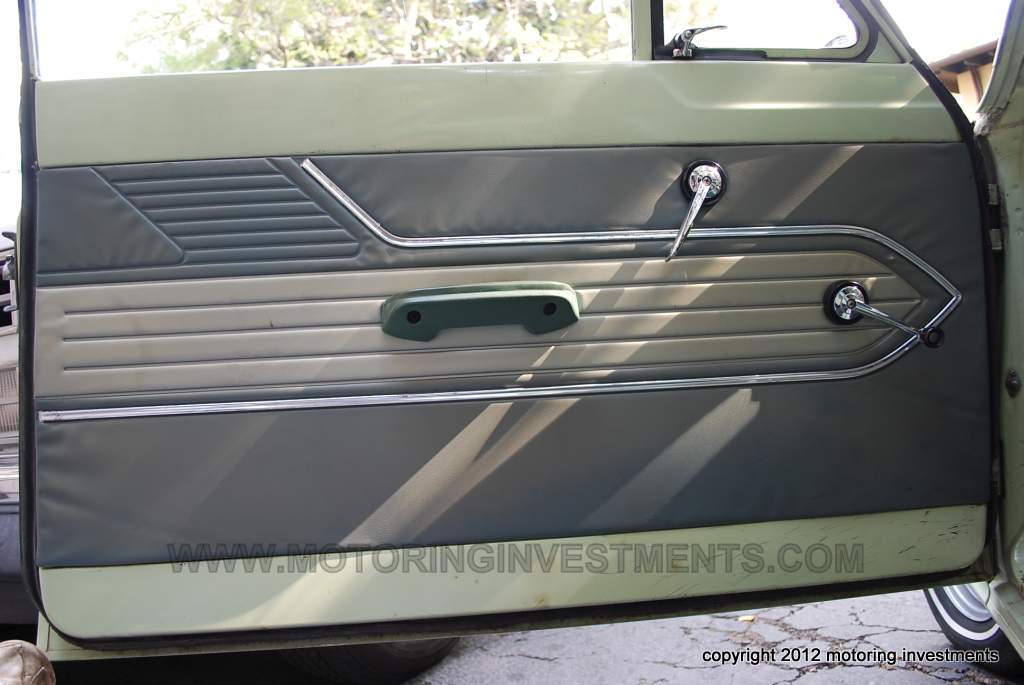 Absolutely original 50 year old door panels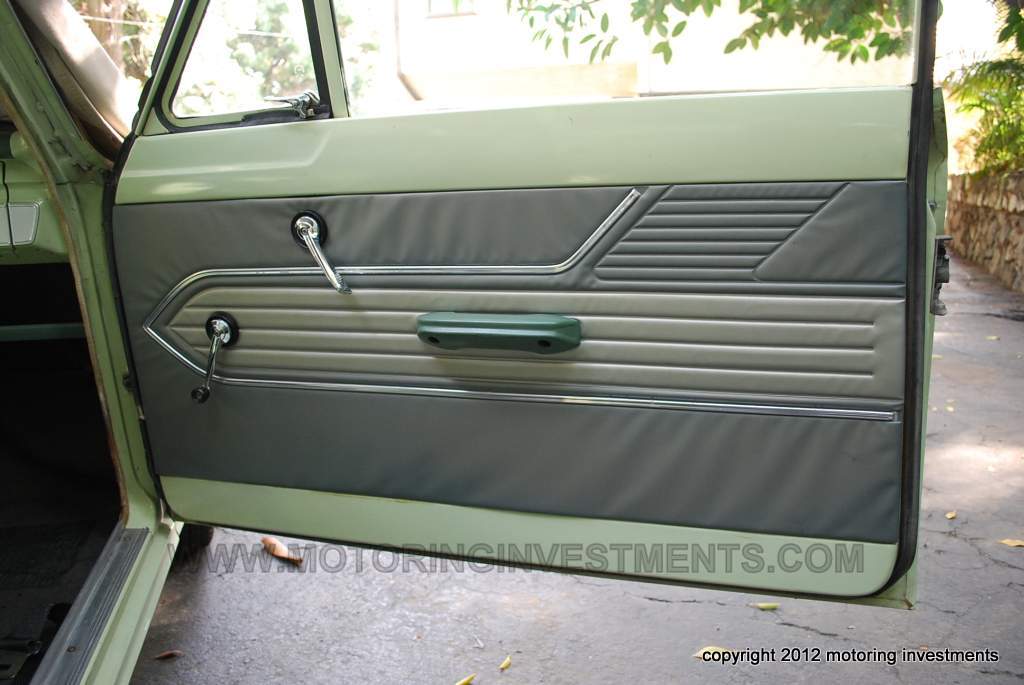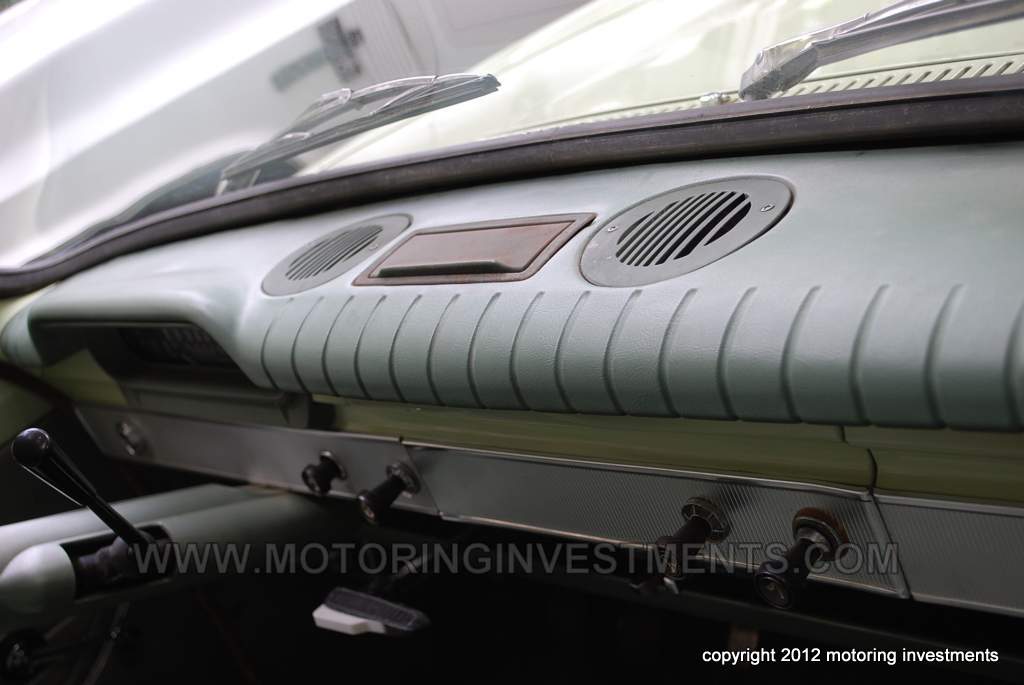 The never cracked dash!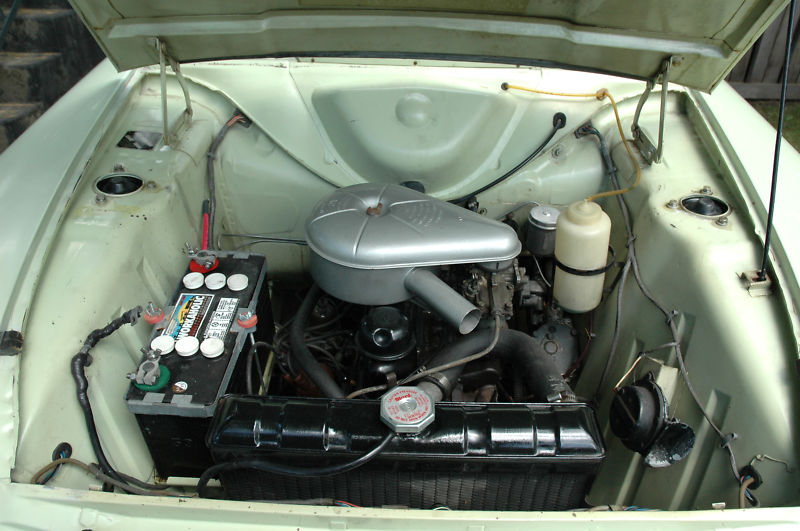 This is among the top honest, mostly original 50 year old engine bays I have ever seen.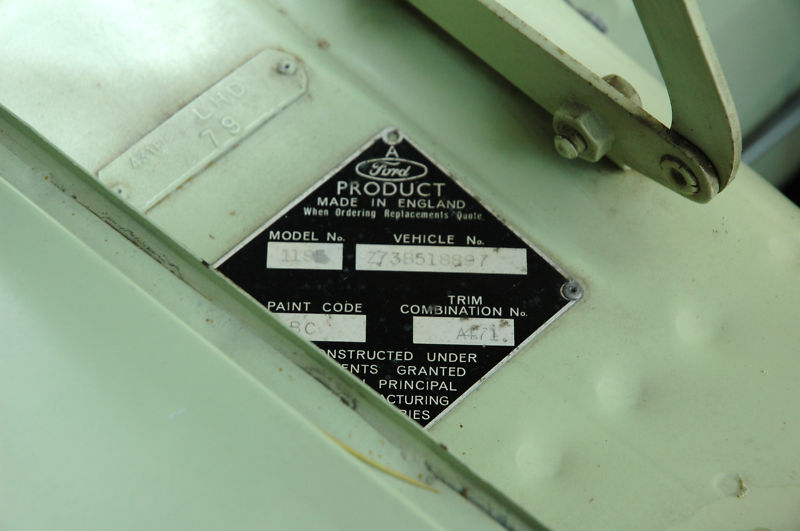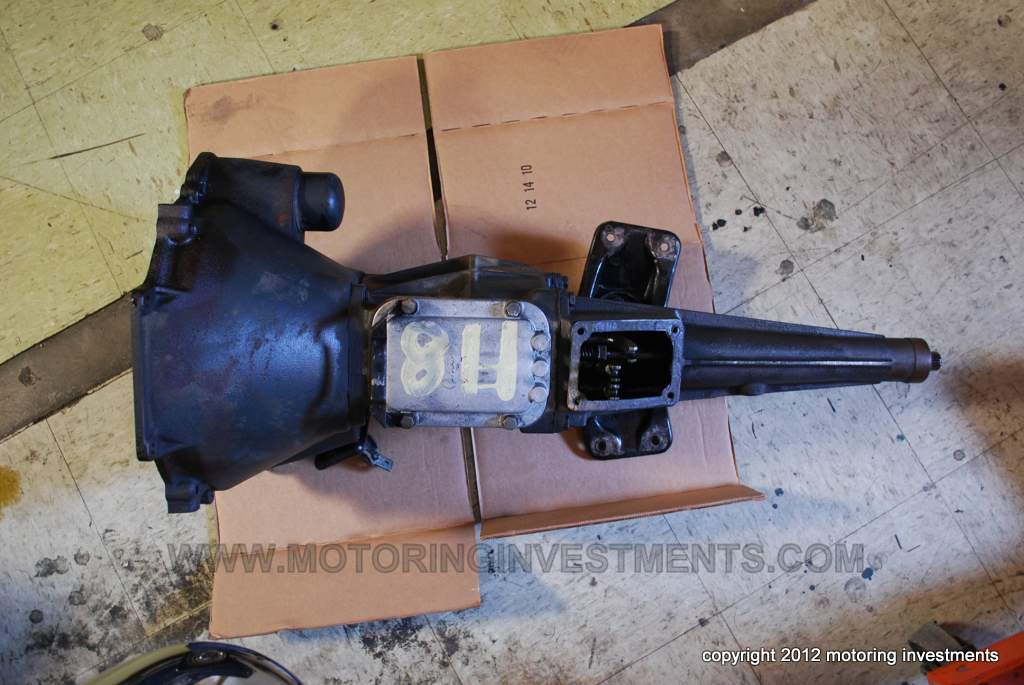 I shot these when I had the transmission out to install a new clutch just for historical documentation.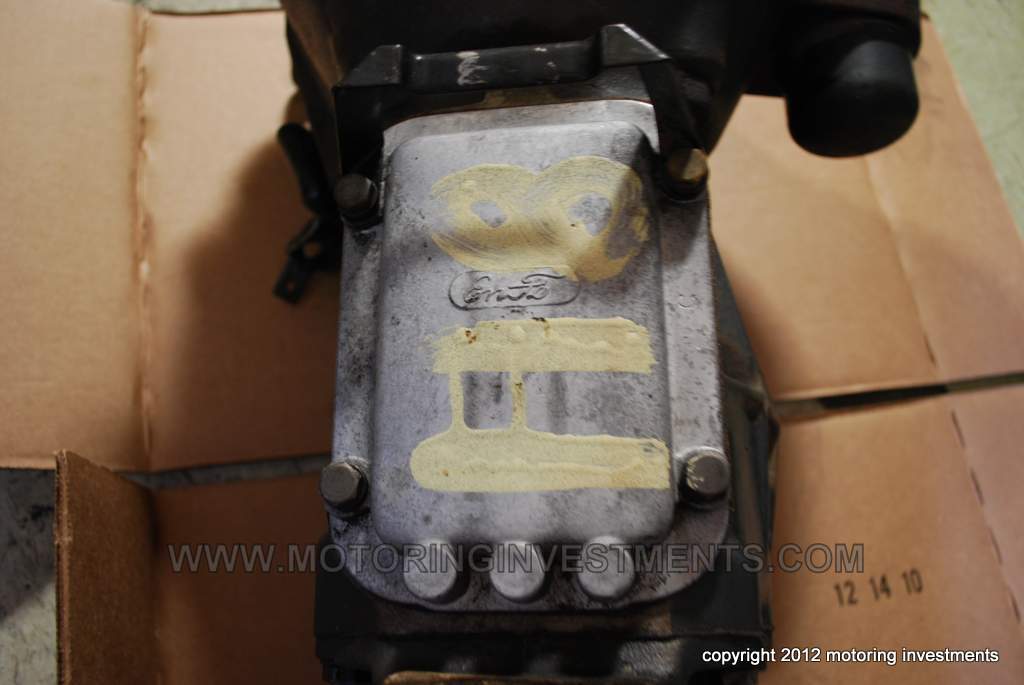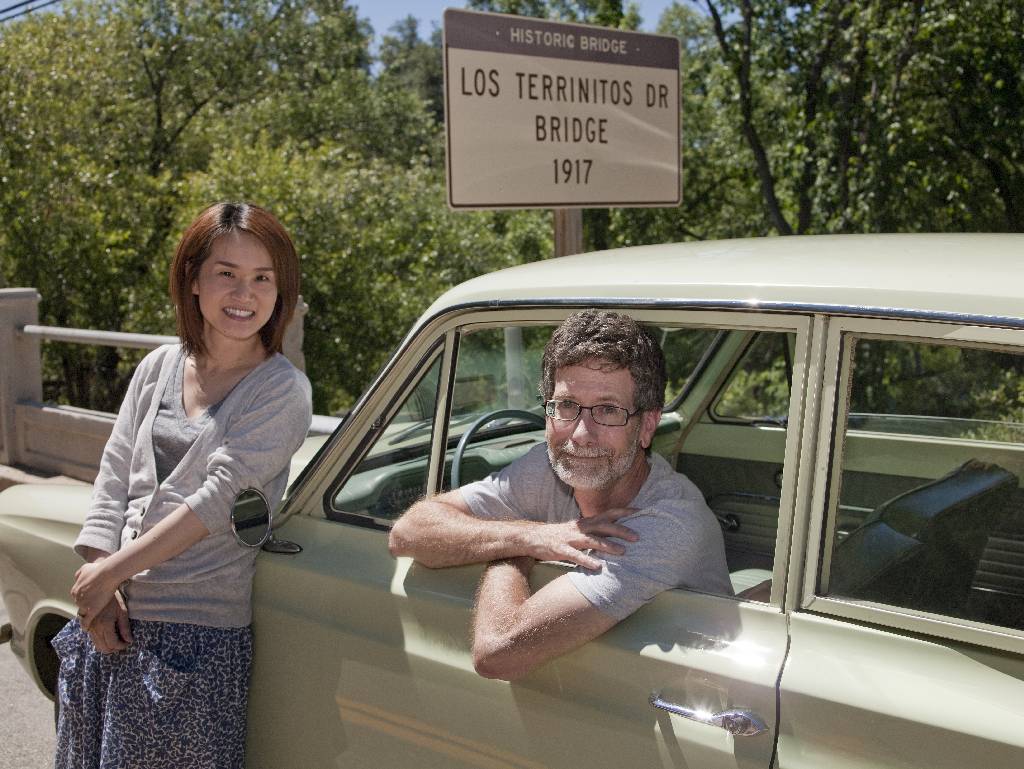 from out tenth anniversary photo shoot