For sale, a rust free original
Alfa Romeo Giulia Sprint 101 series, 1964
automotive vintage collector car Old Timer classic classifies
(built February 1963)
SOLD 4-23-2012 (within 1 week of being posted here)
If you arrived here by a random surf/search, click HOME to get to our main page & gain full functionality of this site and learn more about this car.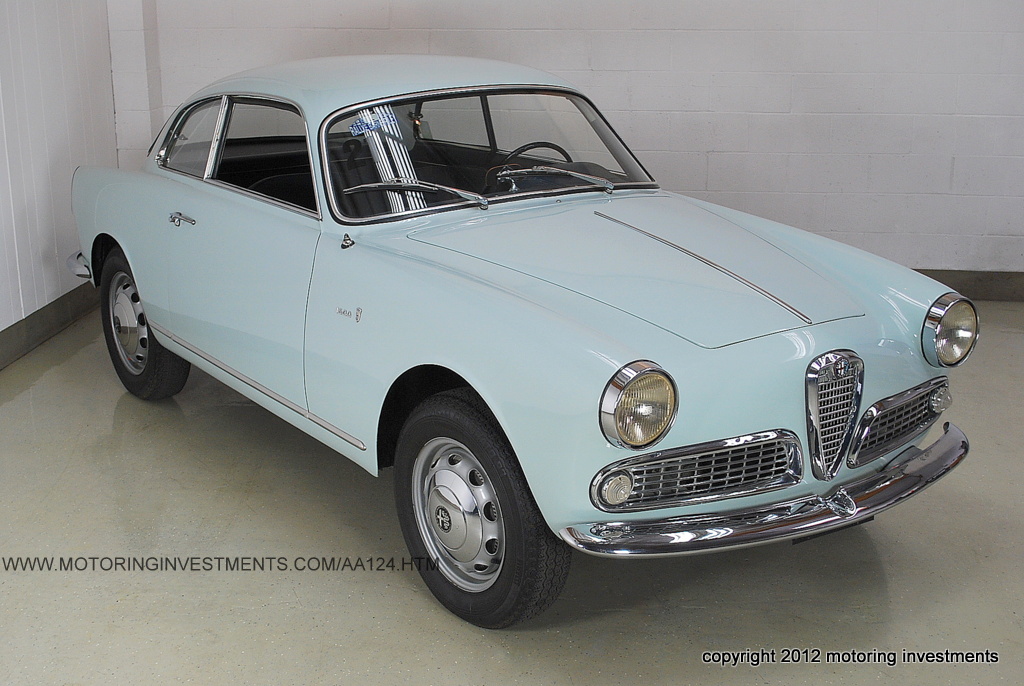 $49,700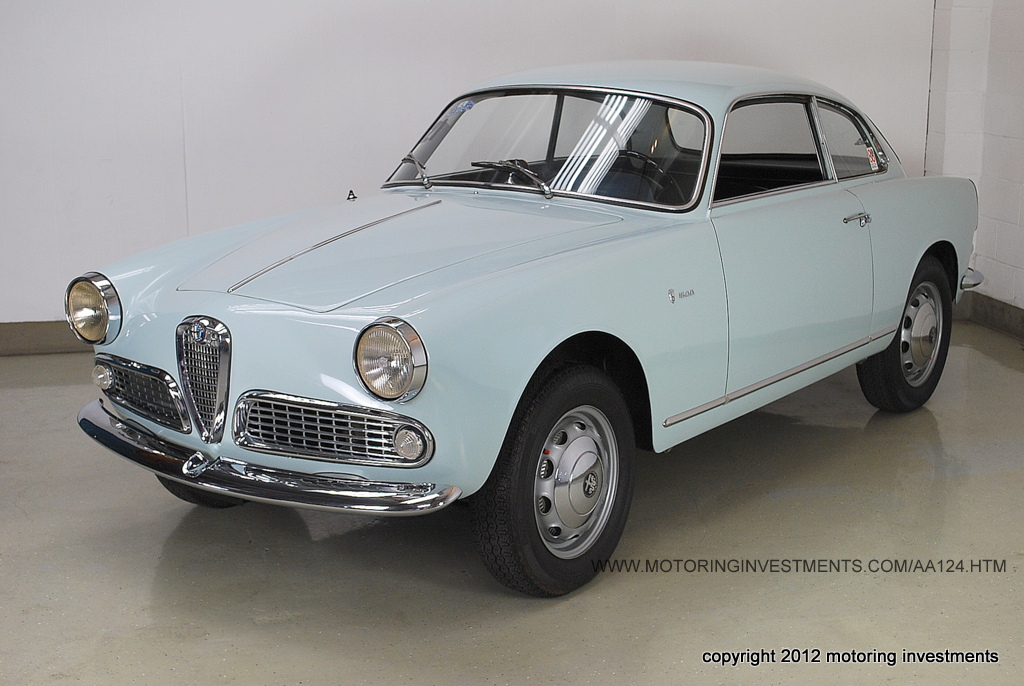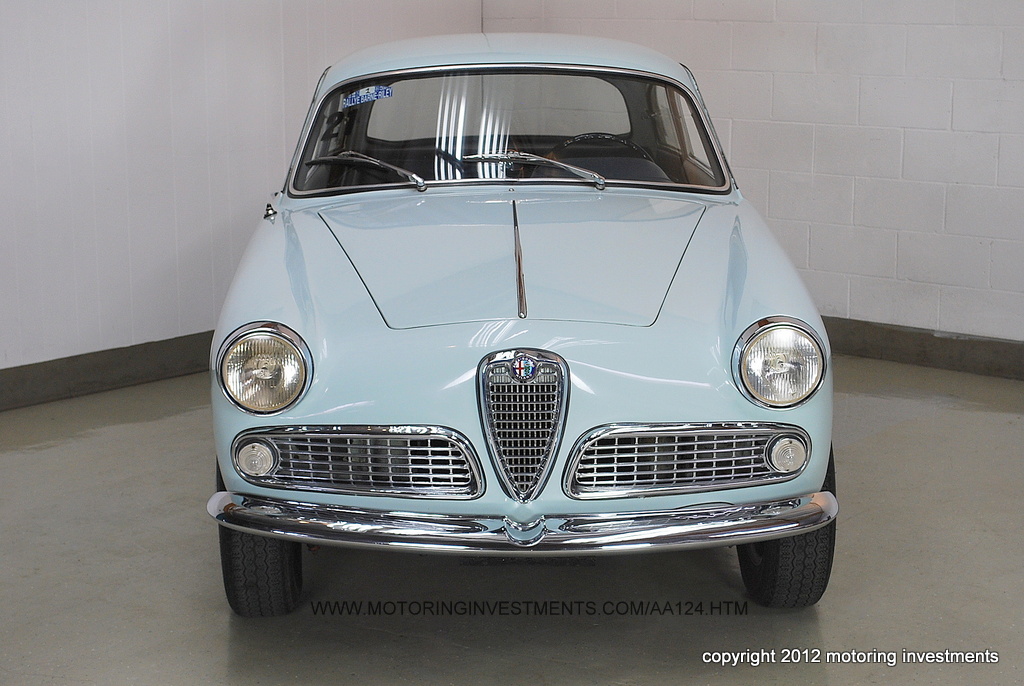 Most of the information that follows was learned from an article about this car that was published in the Alfanatic newsletter.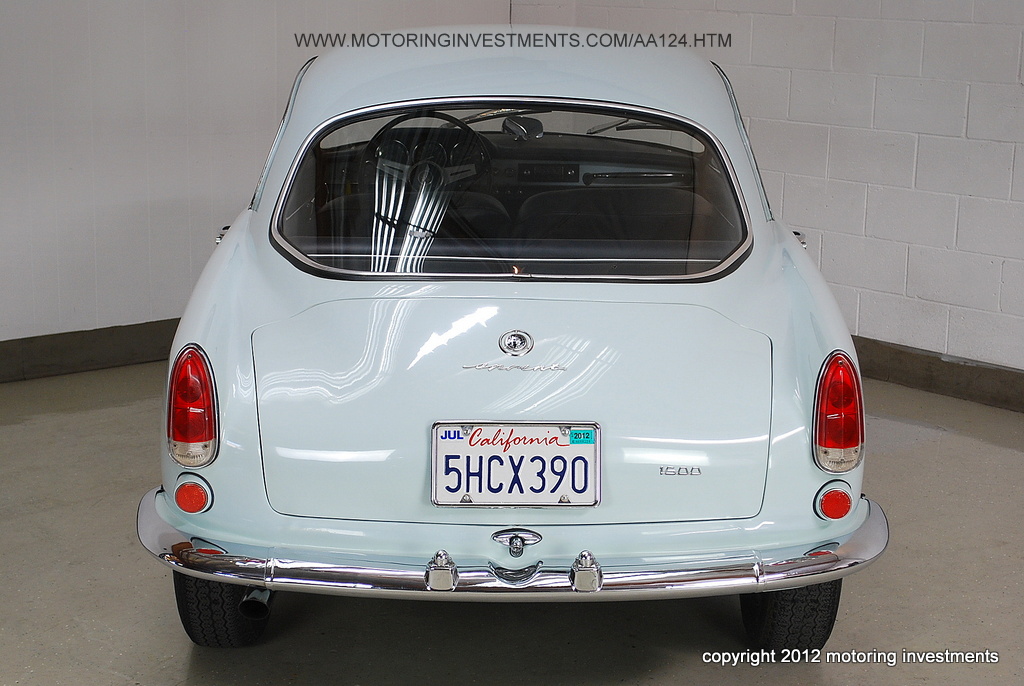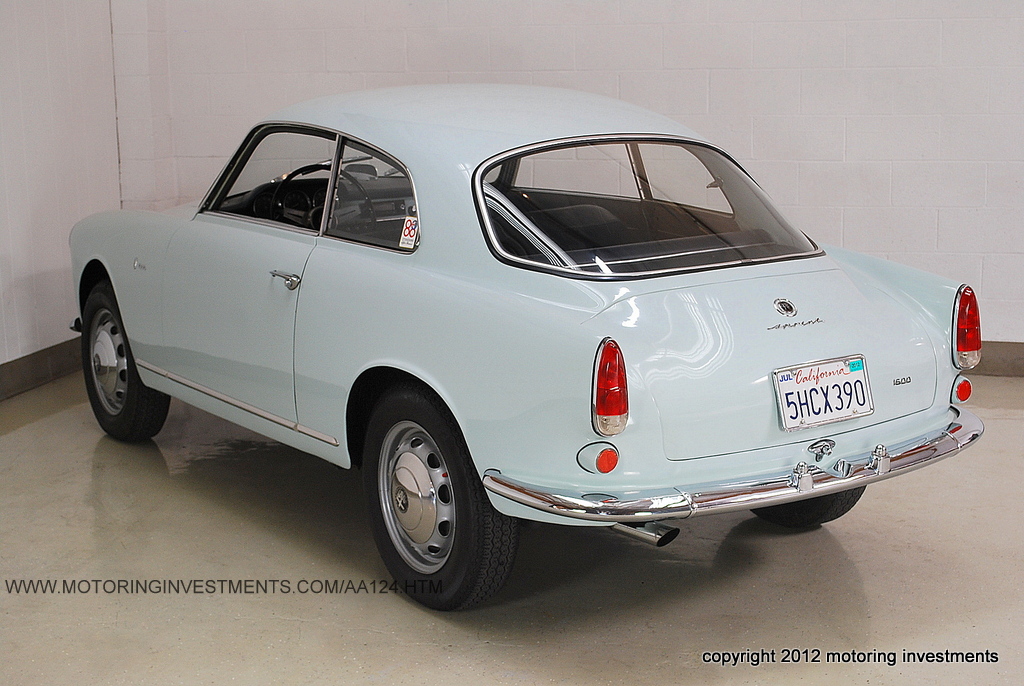 In an email to the last owner from: CENTRO DOCUMENTAZIONE ALFA ROMEO:
With reference to your request we are informing you as follows:
According to our documentation files, the chassis number AR 356435 originally corresponds to an Alfa Romeo Giulia Sprint (101.12), manufactured on the 12th February 1963 and sold on the 12th June 1963 to Alfa Romeo Inc., USA .
The body colour is "azzurro Iseo" (AR 320).
Yours, Sincerely,
Marco Fazio
Alfa Romeo Automobilismo Storico
Centro Direzionale
Viale Alfa Romeo
20020 Arese (MI) Italy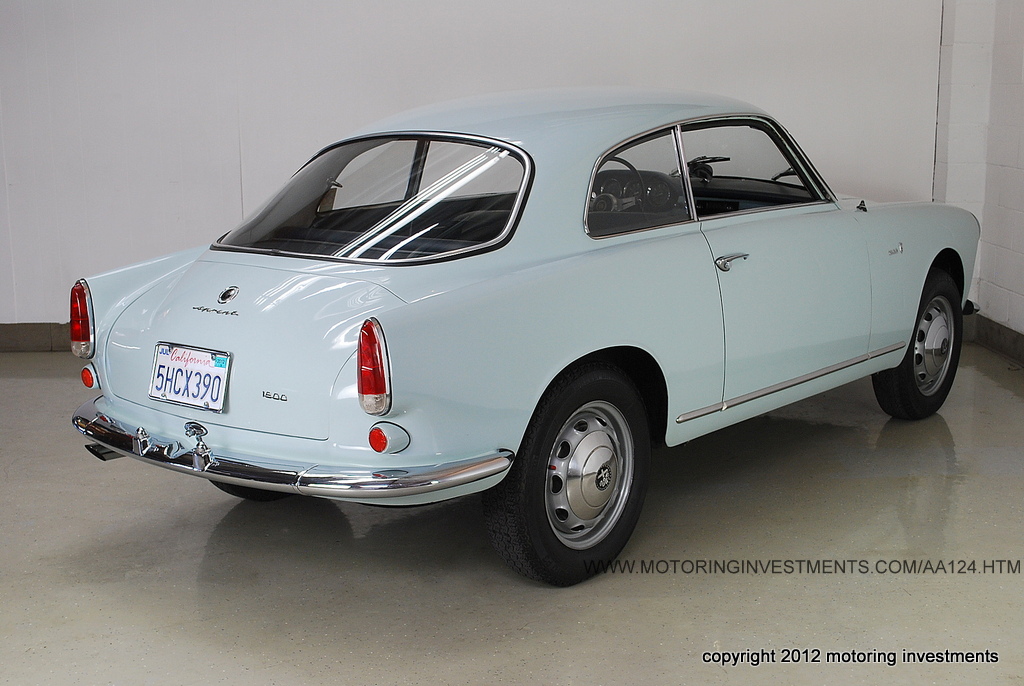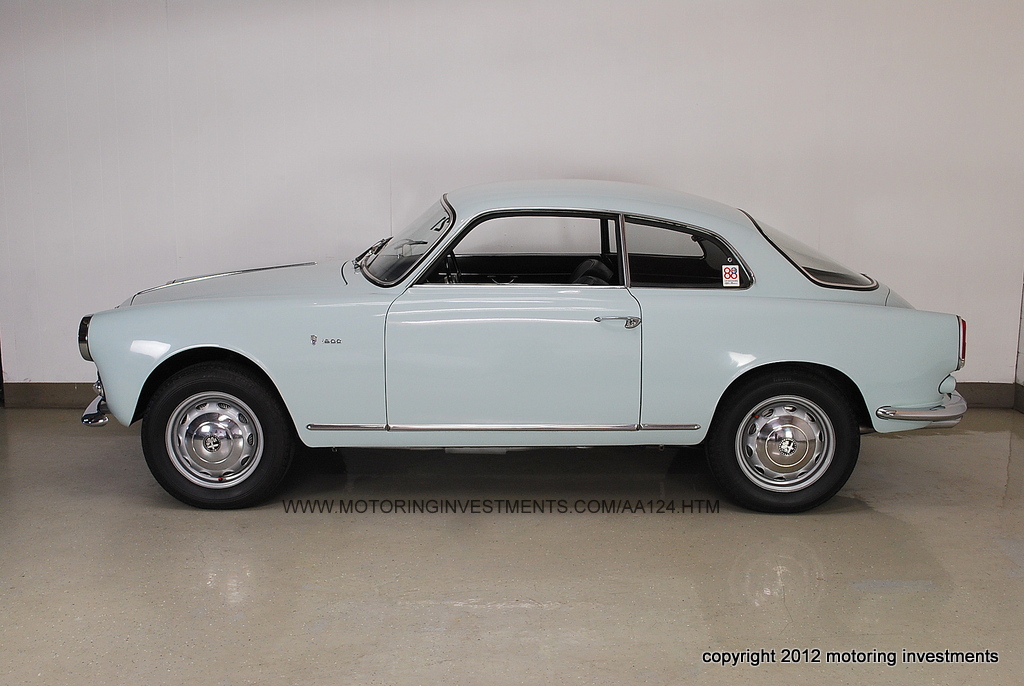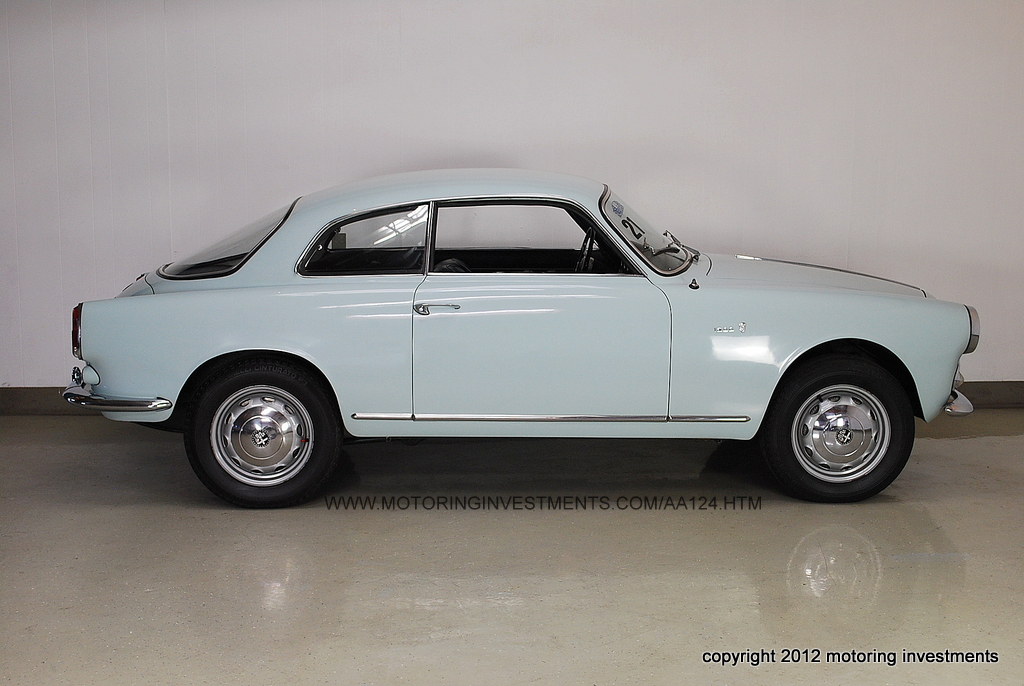 First sold May 5, 1964 by International Motors in Virginia. The last owner performed a search and learned the following:
The warranty card lists a Clarence T. Hewgley on 7th Ave S., Arlington VA. Hewgley is not a very common surname and a search for same provides several listings for a Lieutenant Colonel Clarence T. Hewgley (1925-2001), Commander of the Blackjack 33 operations in Vietnam. The 7th Ave. Arlington, VA address is only a few blocks from Arlington Hall, formerly an Army Intelligence facility with operational ties to Ft Belvoir. So this seems to be pretty conclusive that Commander Hewgley was the original owner.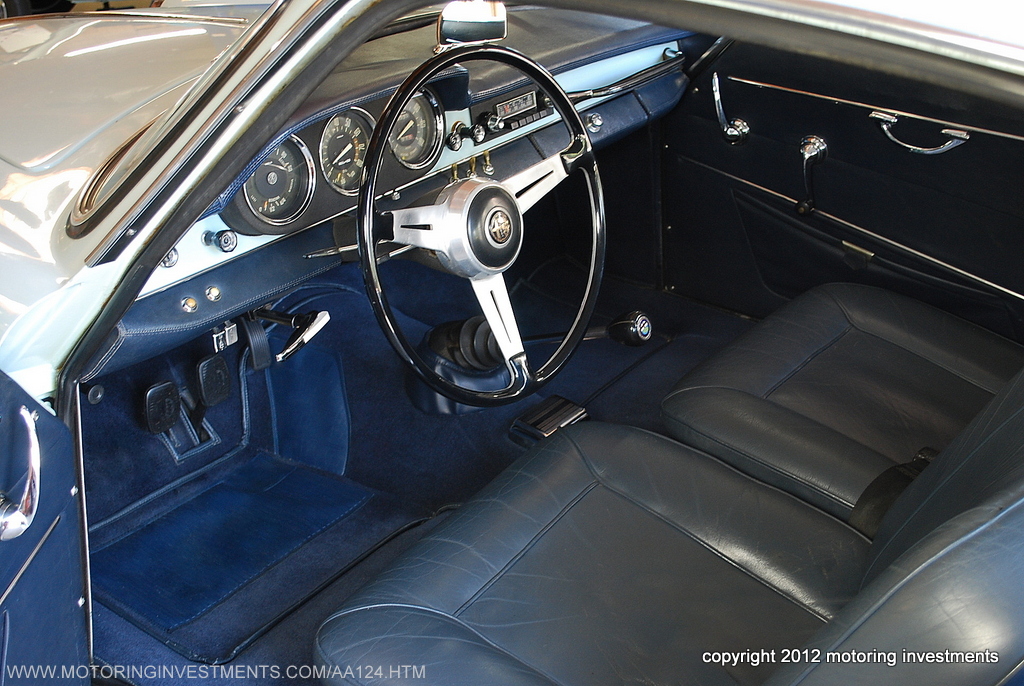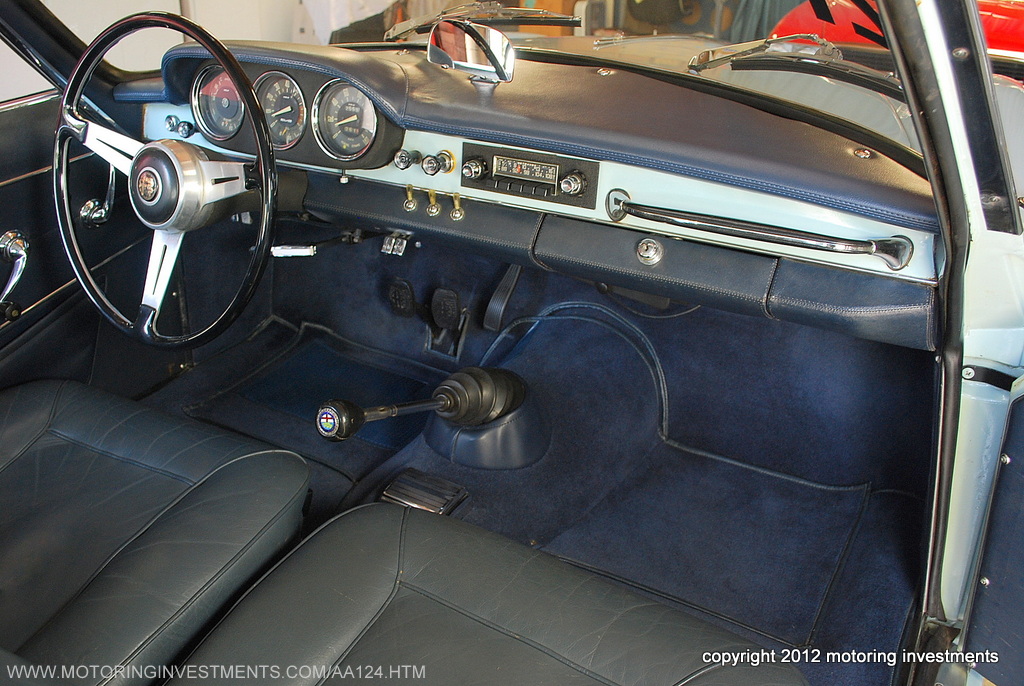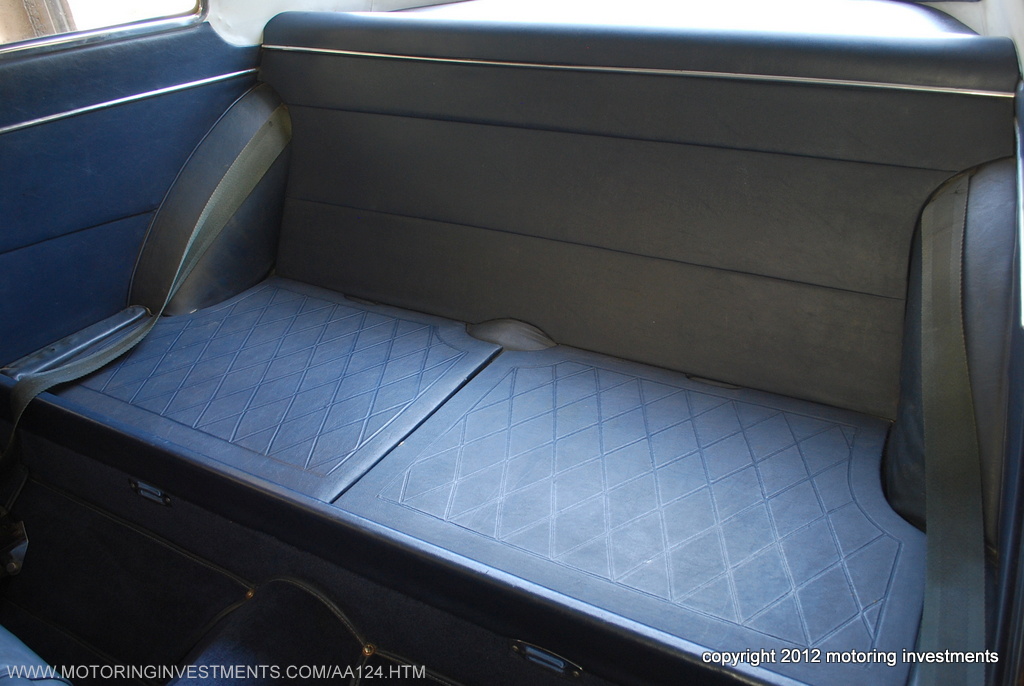 She moved in with her second owner in 1973 while he was stationed at Ft. Belvoir, VA. Together, they attended the 1978 AROC (Alfa Romeo Owner's Club) Capitol Chapter convention near Washington, DC.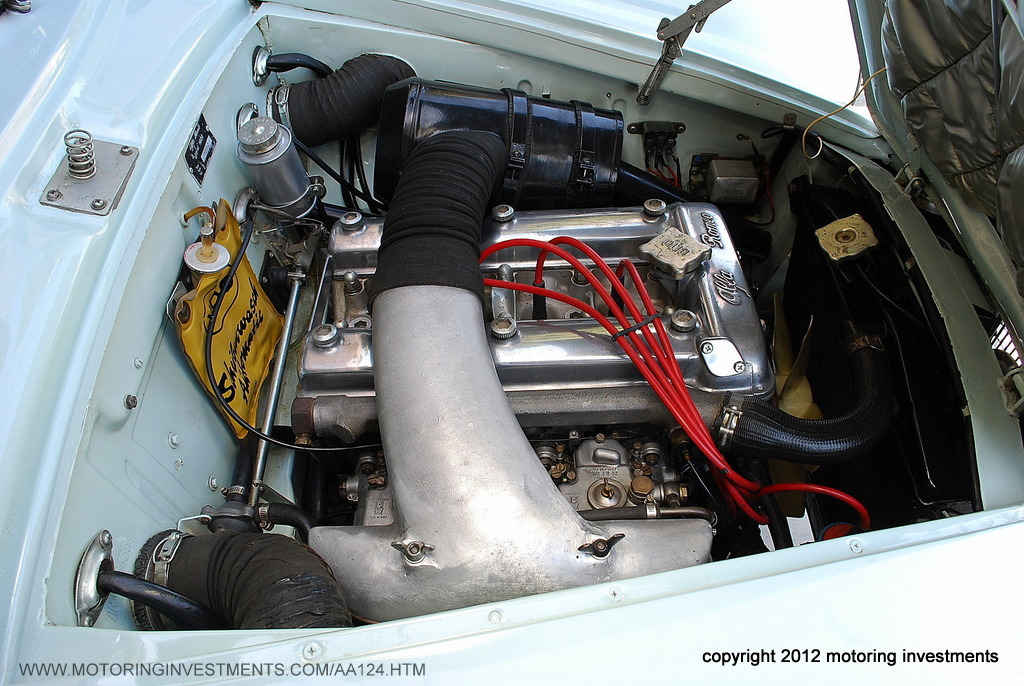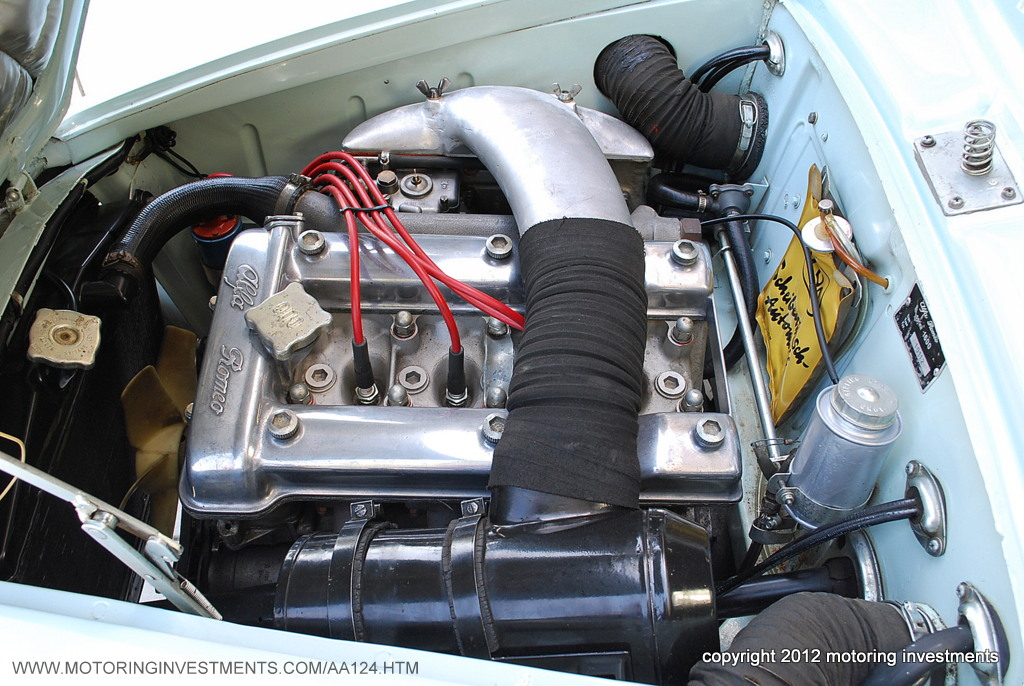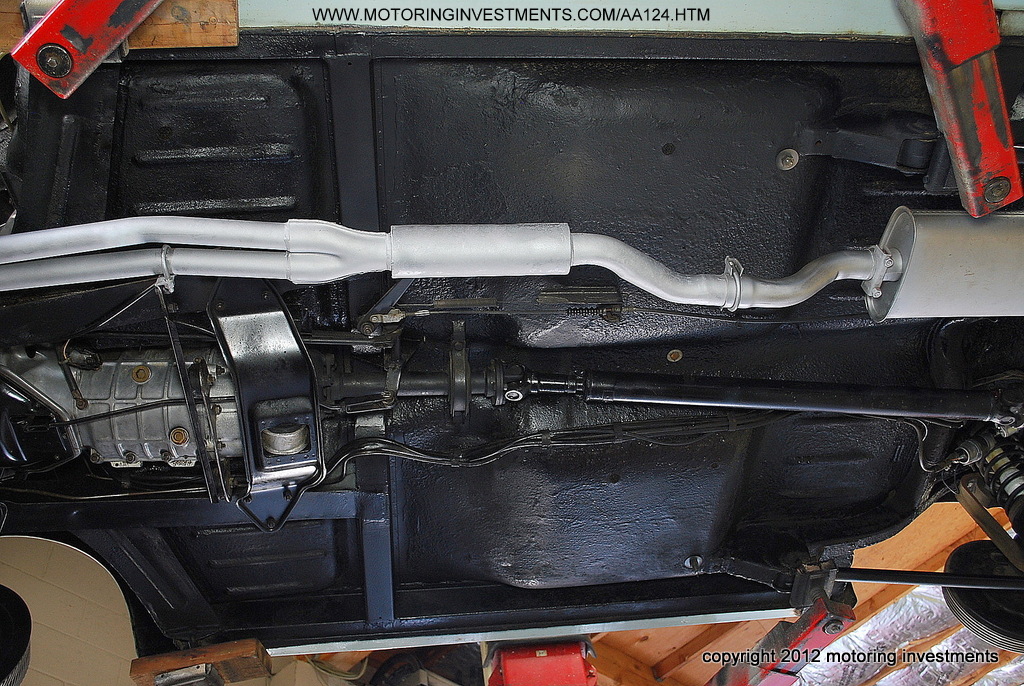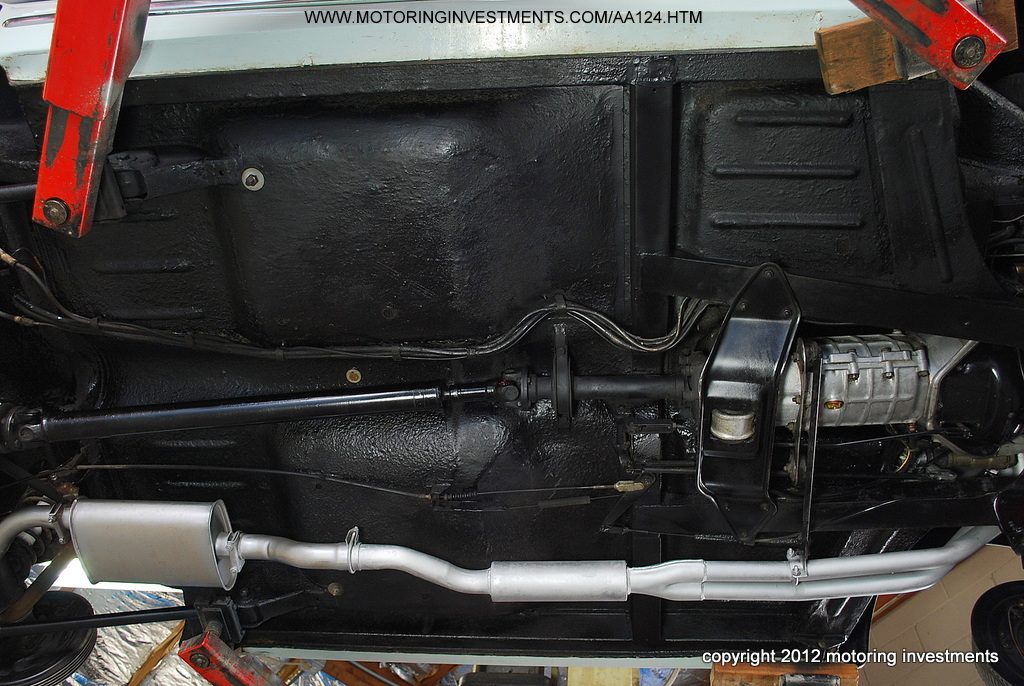 Click on any of the pictures below to view the larger version.
Her third owner had her present paint job done in 1982 by Pinkey's Capital Auto Body which as been in business since 1956.
The paint still has a lovely shine. Of course there are a few blems in her finish which have accumulated over the past thirty years
but she is extremely presentable and when one considers the age of the paint it is quite simply amazing.

Her seat upholstery is leather and appears to very well maintained with the pleasant patina that happens only over time with
carefull use and is impossible to fake. {seats re-done maybe 20, 30 years ago?}

No hideous overspray - simply lovely door jams.

Original glass, supplemental window sticker, owner's manual and original owner Warranty Card!
Spare tire/wheel with the frequently missing original securing lever (a elegant piece of engineering).
The Alfa tools and tool roll are still in place in her trunk.
Her original matching #'s engine was rebuilt with Weber carburetors and "cams" by her third caretaker.
Information from the Alfa Romeo Owner's Club indicates that this third owner participated in races and hill climbs between 1983 and 1992.
Owner #3 also renewed the suspension bushings and the brakes, including the famous three leading shoe front units.
Anticipating possible questions; no racing log books are present.
She starts easily and runs and drives great. Of course there is the famous "Alfa Syncro" weakness exhibiting in second and third gear.

Current 2012 engine compression readings @ 25,323 mile odometer reading are 180 foot-pounds in all cylinders plus/minus 2% variance.

THE NUMBERS:
Body number
Type number
Chassis number
Transmission series number
Original Matching Engine number
Bottom of the engine block where oil pan mates up.
Transmission housing
Transmission serial number
Transmission case matching number.
PLEASE VIEW THE SOLID & SOUND UNDERCARRIAGE HERE {What a challenge it might be to find another this pure & honest...}:

$49,700