Oldtimers for sale automotive collector car classifieds vintage historic autos 356 speedster
1958 Porsche 356A 1600 Cabriolet
If you arrived here by a random surf/search, click HOME to get to our main page & gain full functionality of this site and learn more about this car.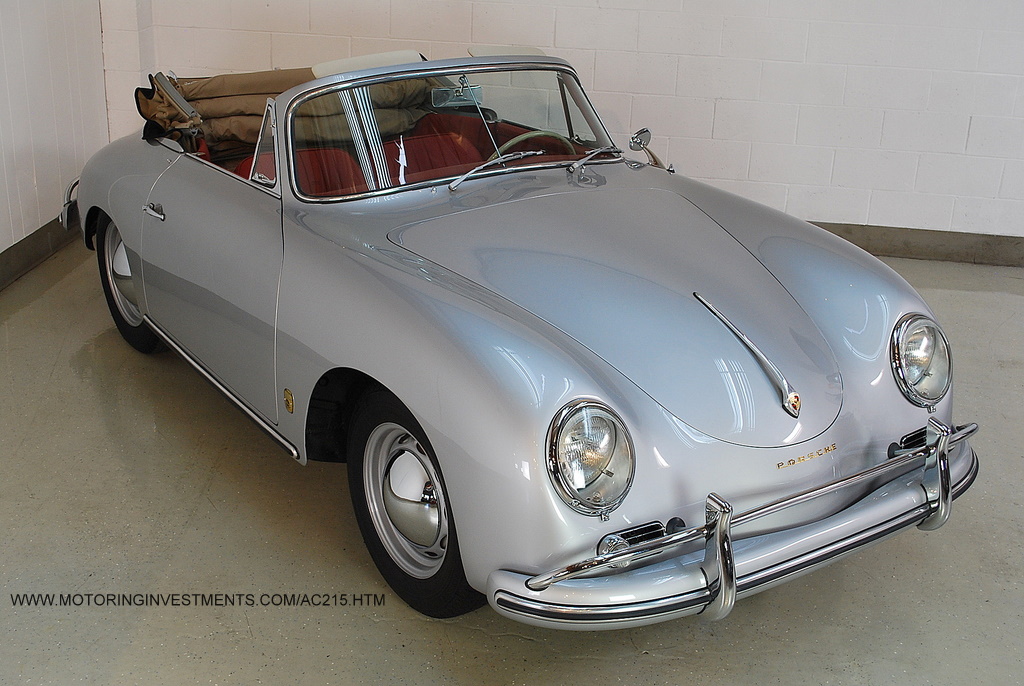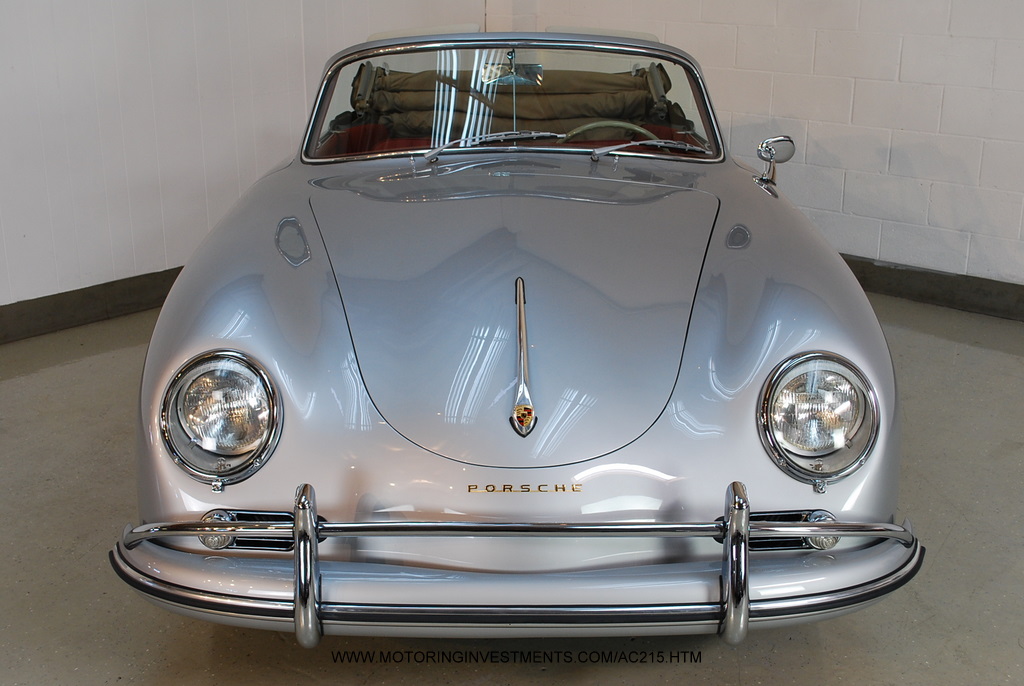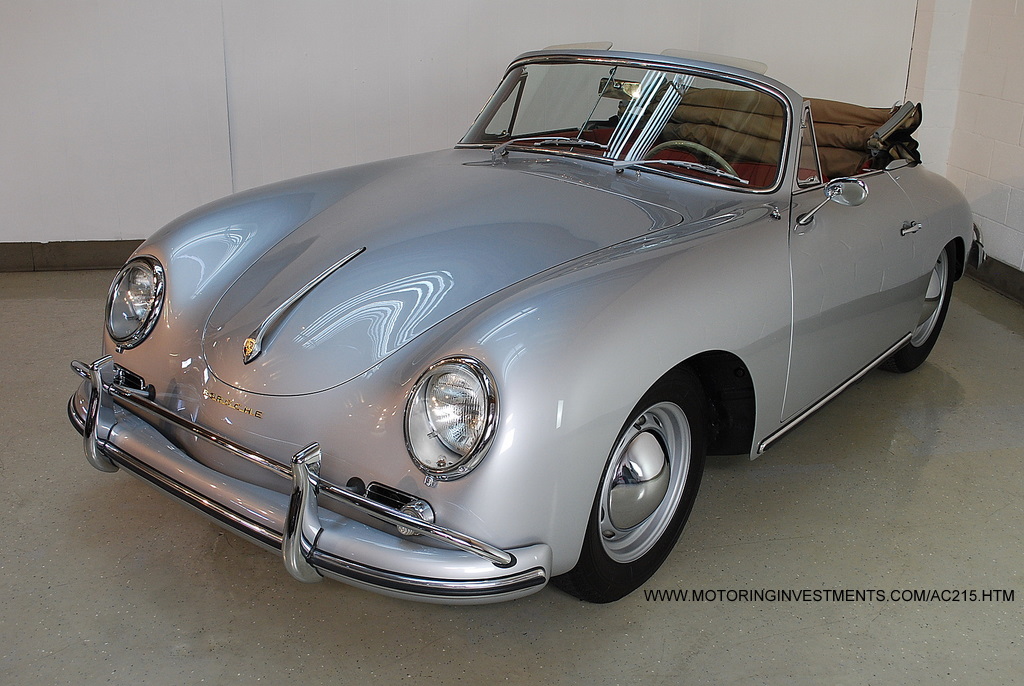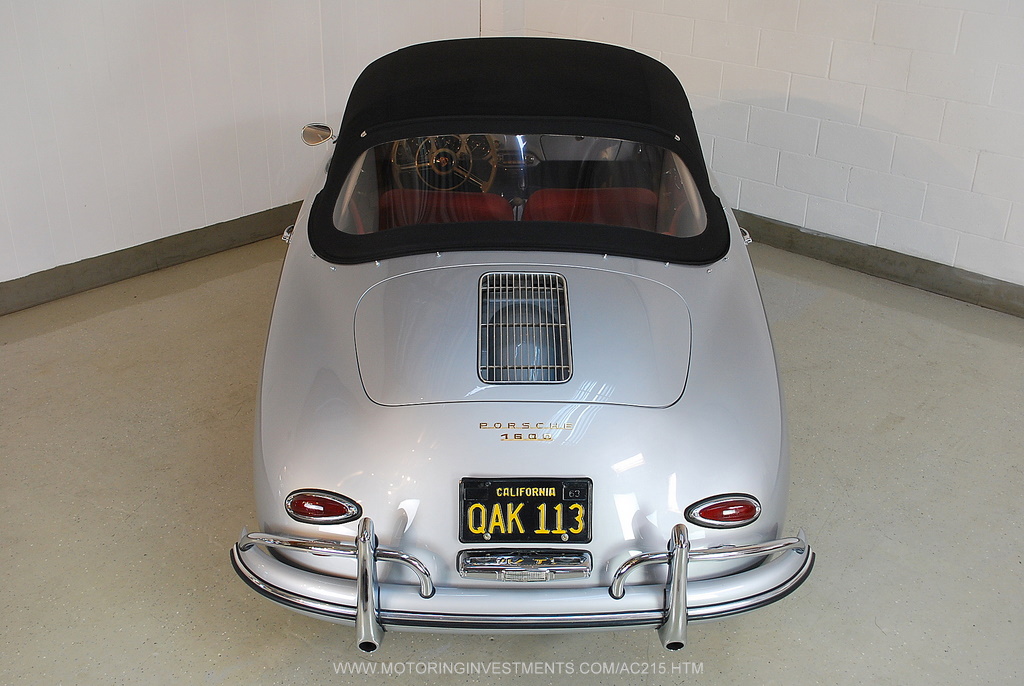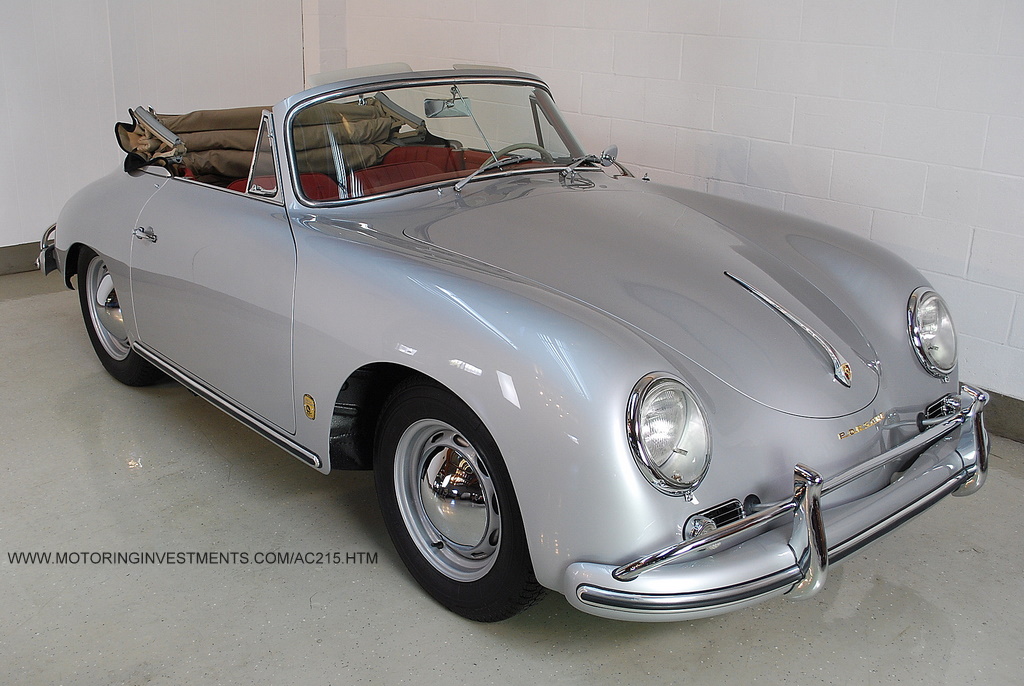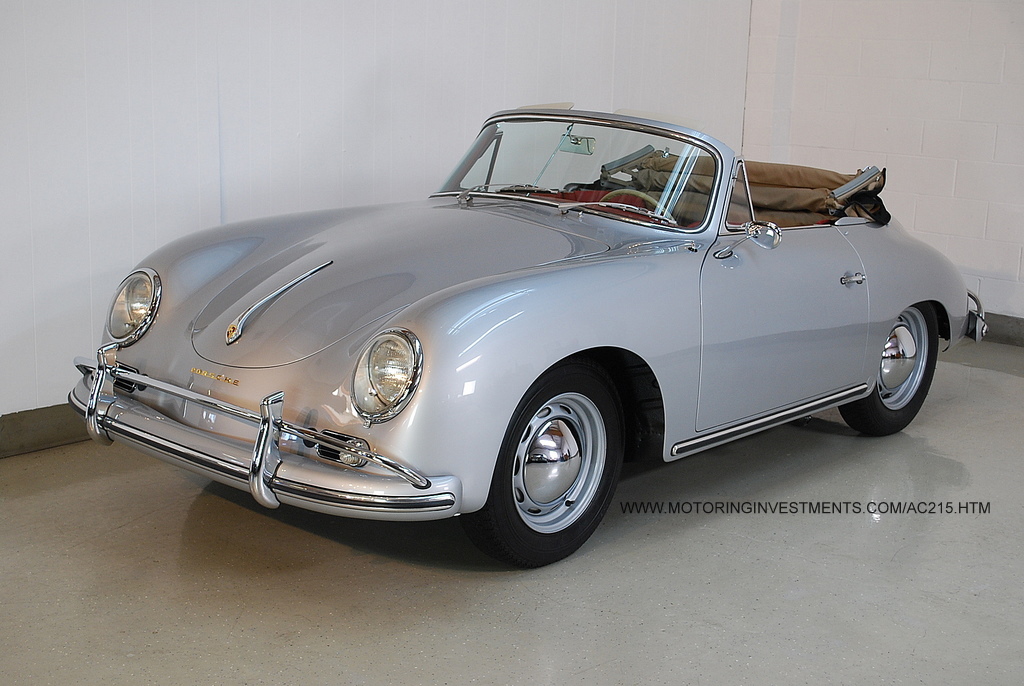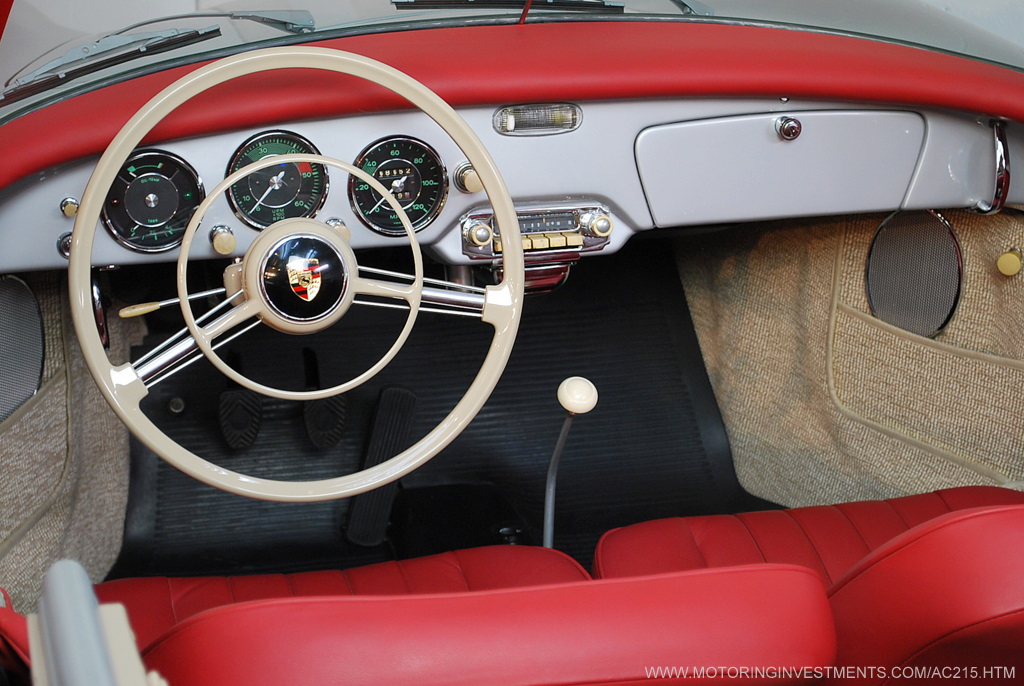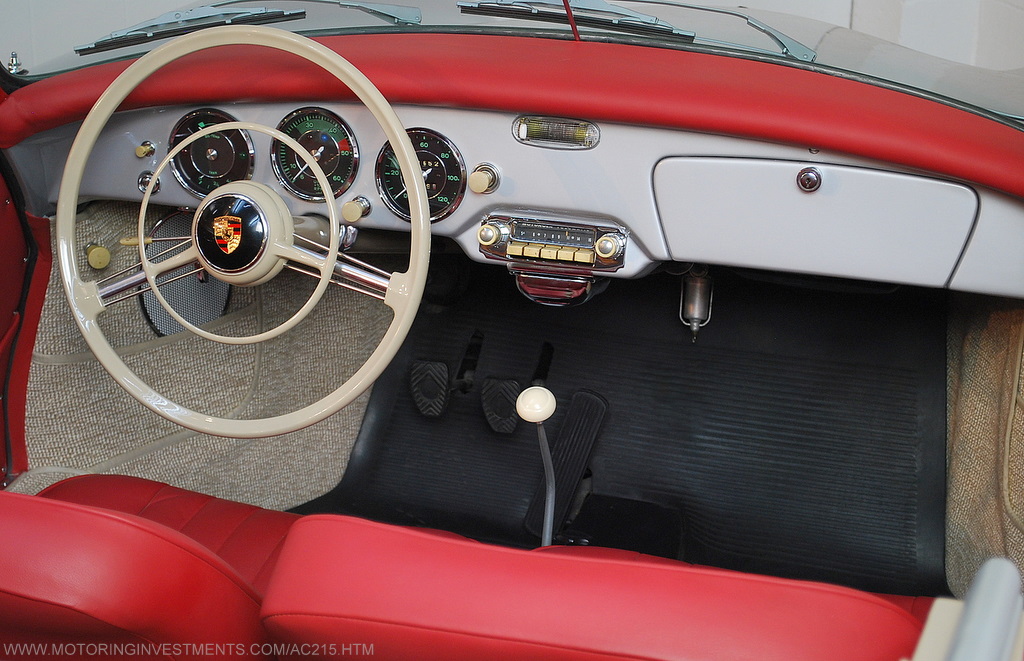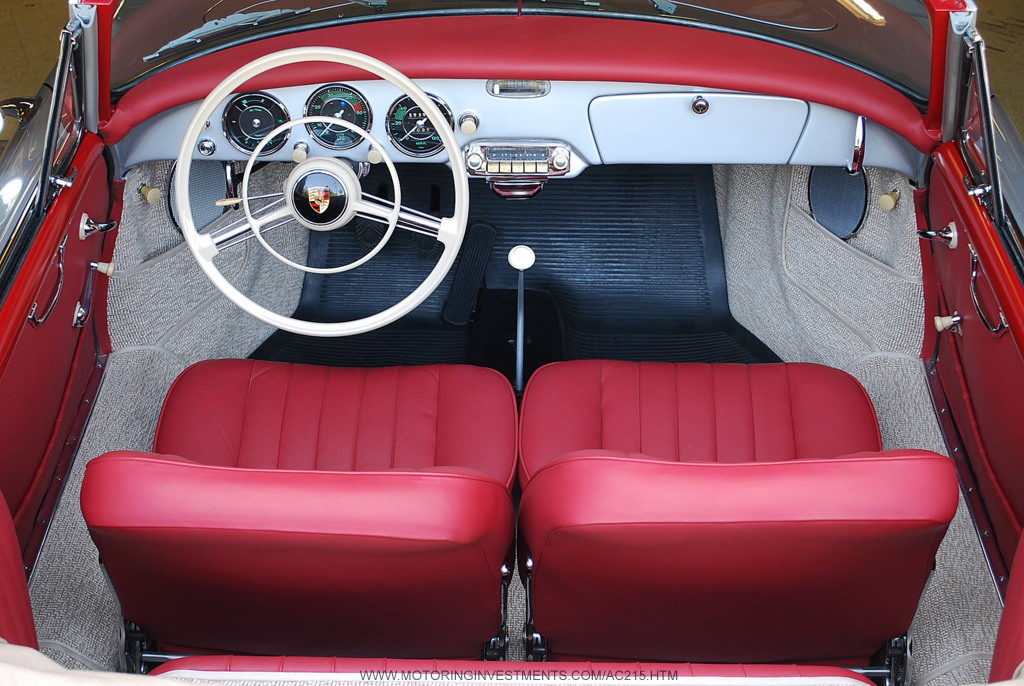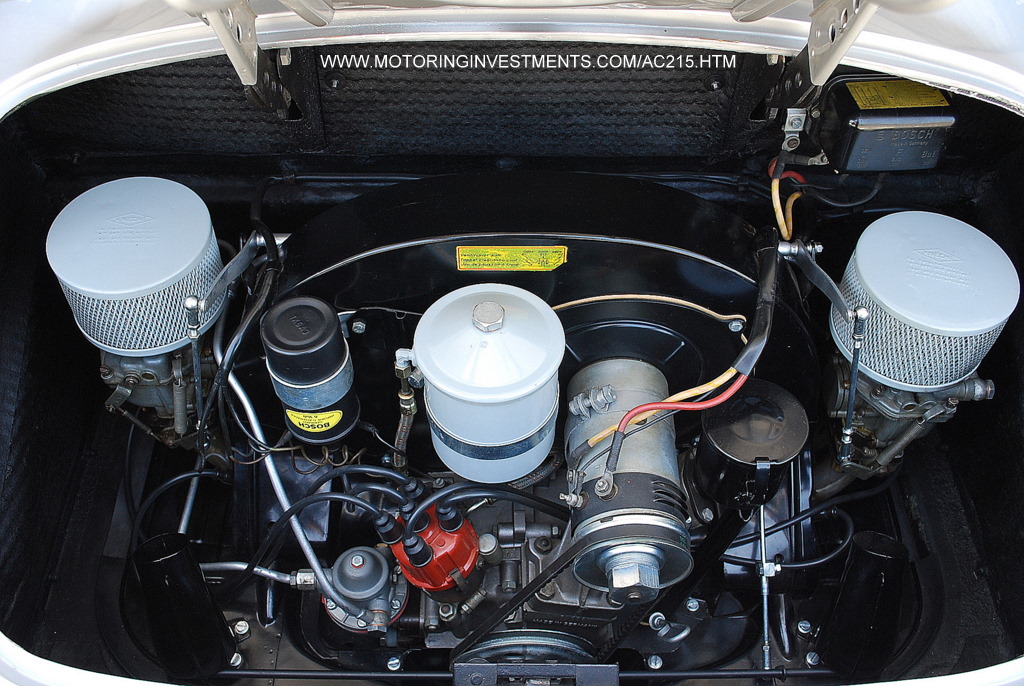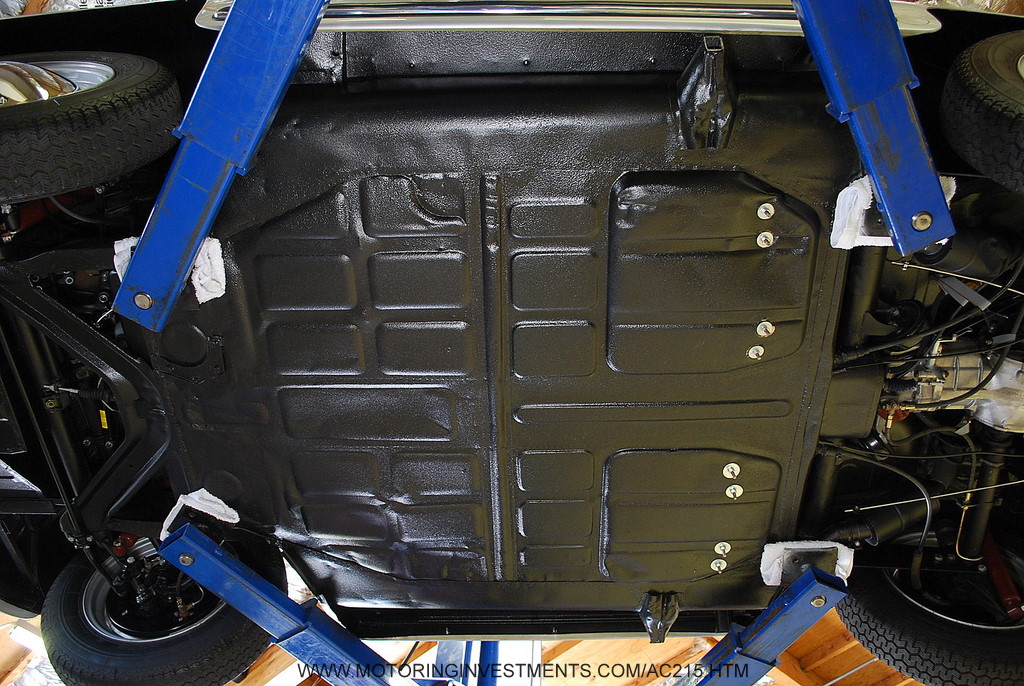 The floor pan is 100% original metal - almost unheard of on a 356A!
Click on any of the pictures below to view the larger version.
The original Hazet tools
The oval you see in the above right photo is the gas cap reflected in the curved hood.
Above is the original cardboard battery cover (you know how well cardboard holds up to abuse!)
Original numbered jack
Perfect battery box floor
Above what you see is original, embossed fiberboard insulation on the inner fenders.
The Numbers
The chassis number is above at right: 150725
The number "25" on the left side hood hinge matches the last two digits of the chassis number.
The number "725" on the right side of the engine cover matches the last three digits of the chassis number.
Incredibly, the jack even still shows the Porsche workman's original grease pencil mark of "725"!
The engine number
The engine type number
The case matching number
Original transmission number
The transaxle ratios
There are 5 original date coded road wheels.
Locking hood latch
Original keys in great shape indicating original miles
Original soft top boot cover
(it is crispy from California heat - you will want
to replace if use is desired)
Original California "Black Plates"

CLICK HERE TO SEE SOME "IN-PROCESS" RESTORATION PHOTOS.