1974 Triumph TR6
with overdrive!
Classic center old timer car classifieds vintage collector automotive by Motoring Investments
If you arrived here by a random surf/search, click HOME to get to our main page, gain full functionality of this site and learn more about this car.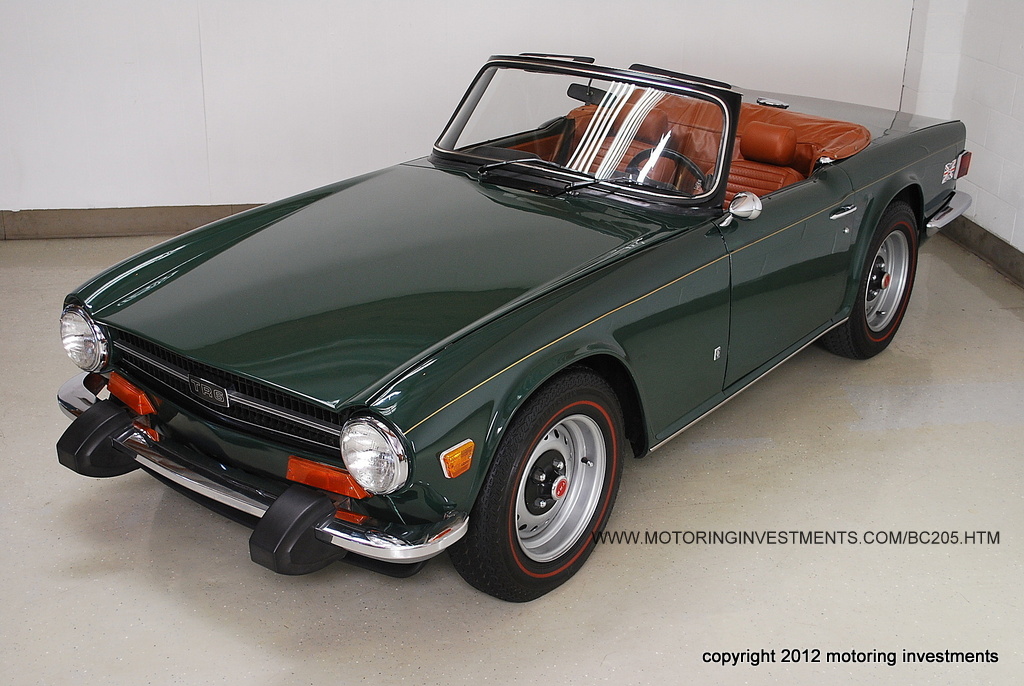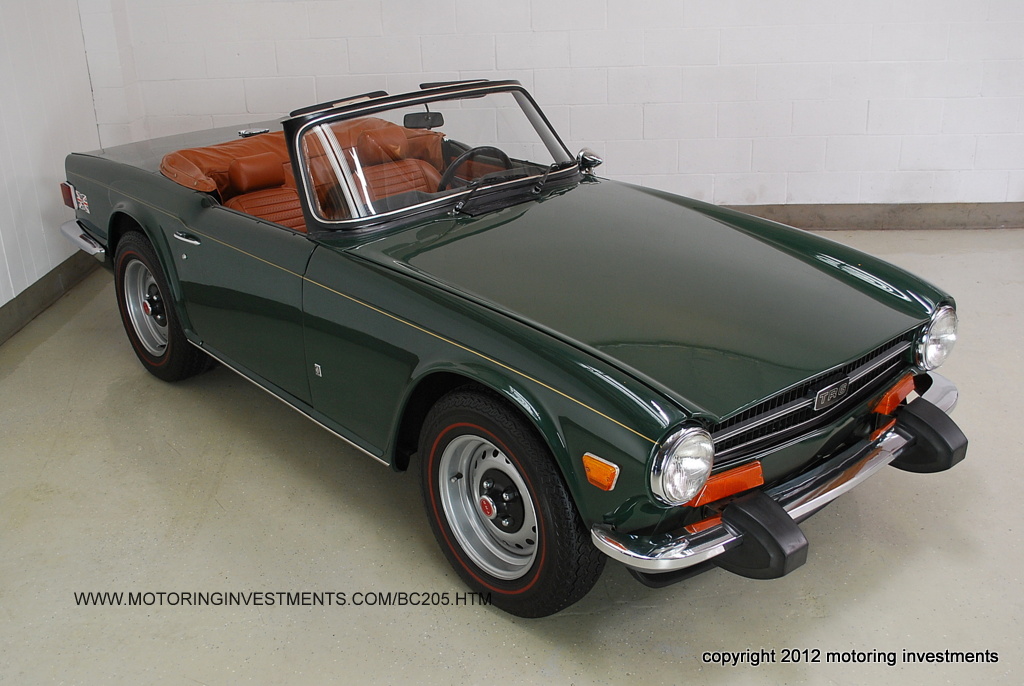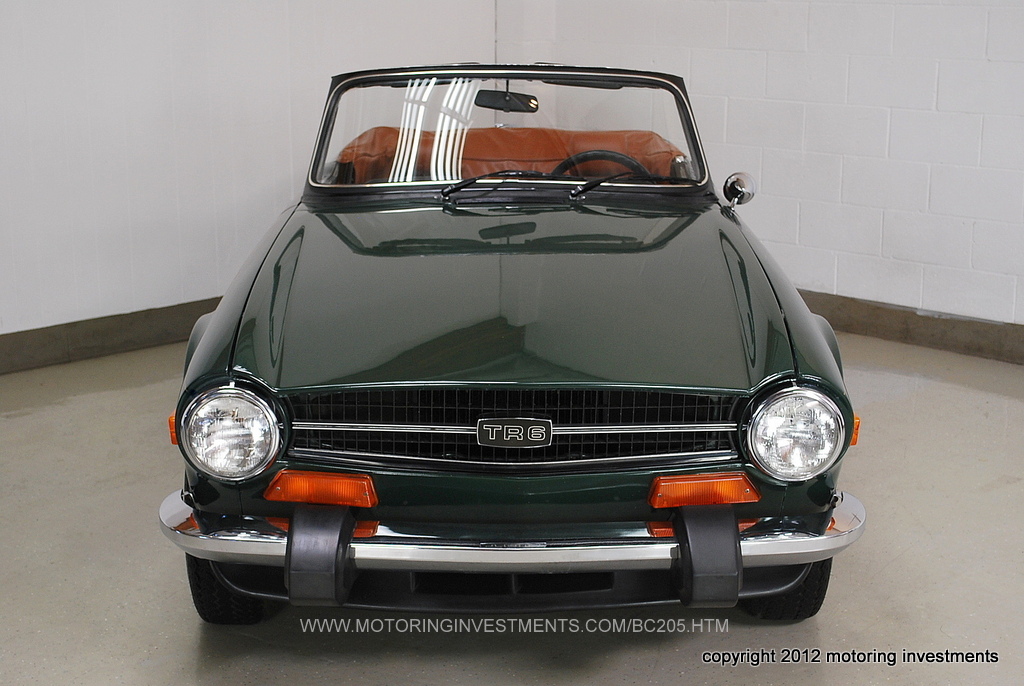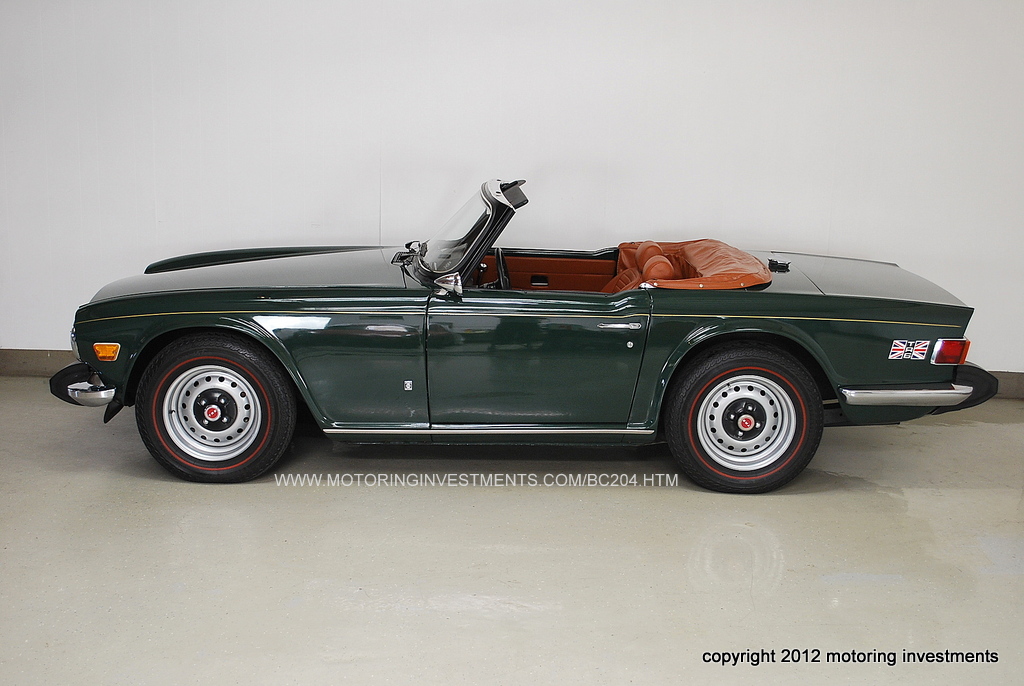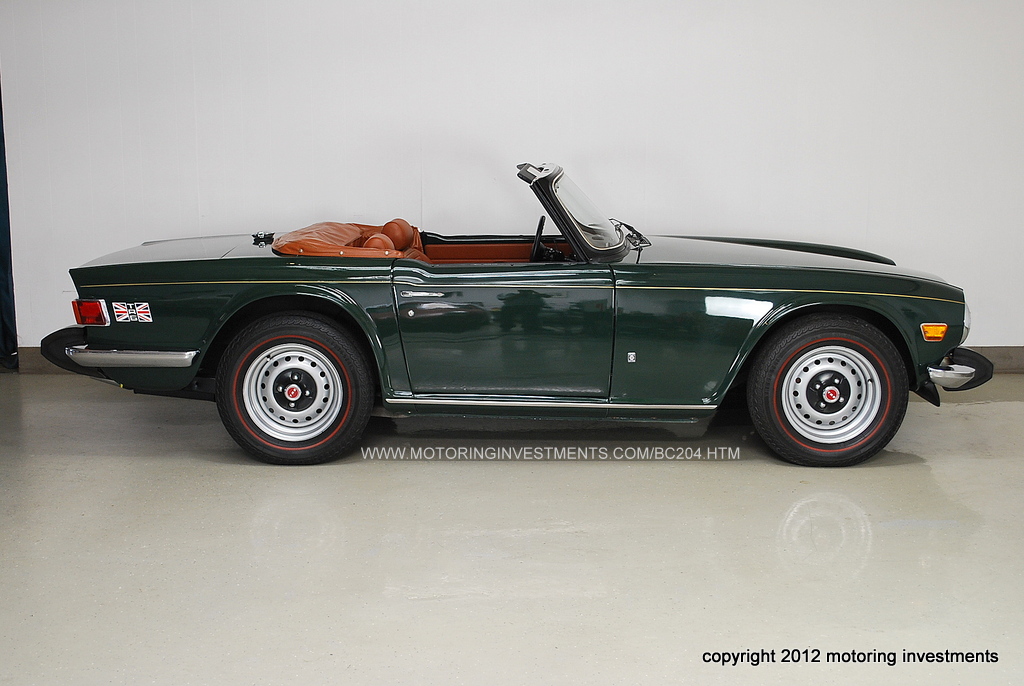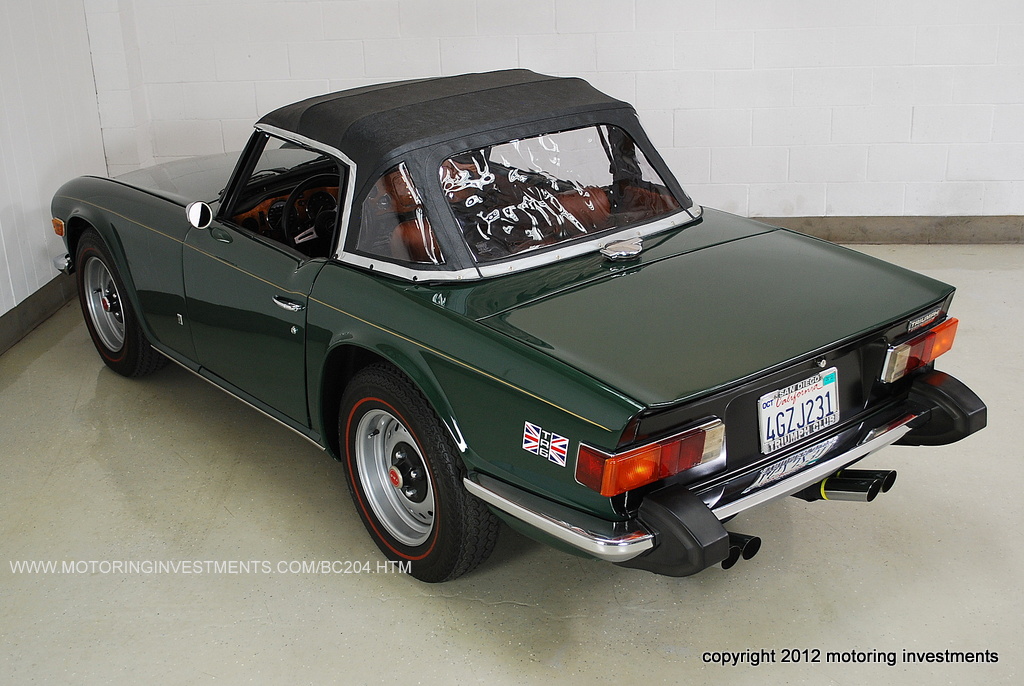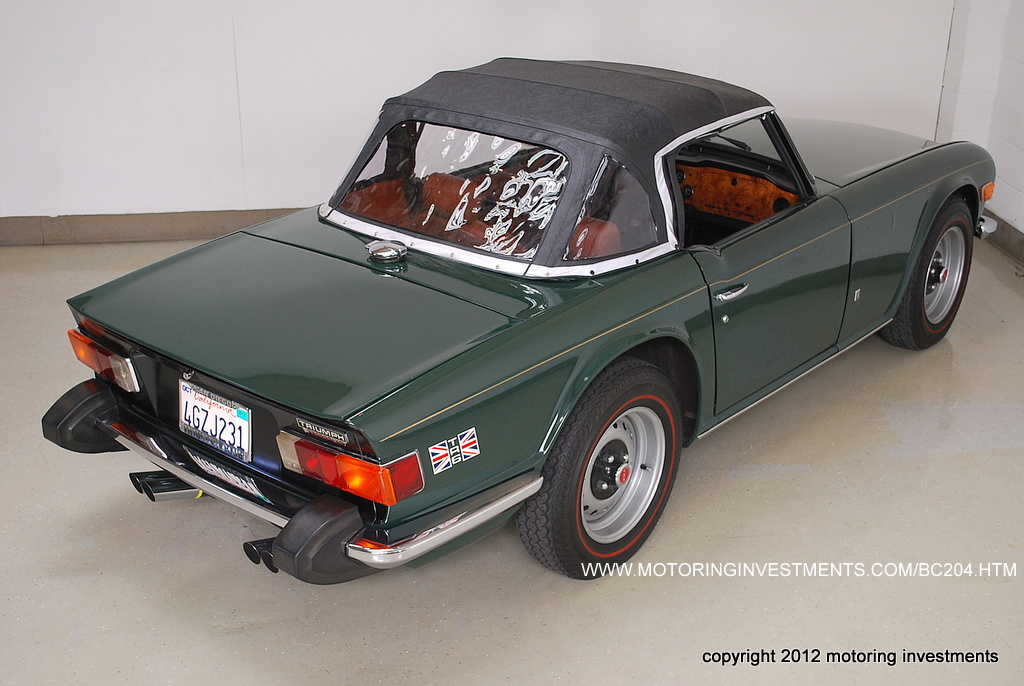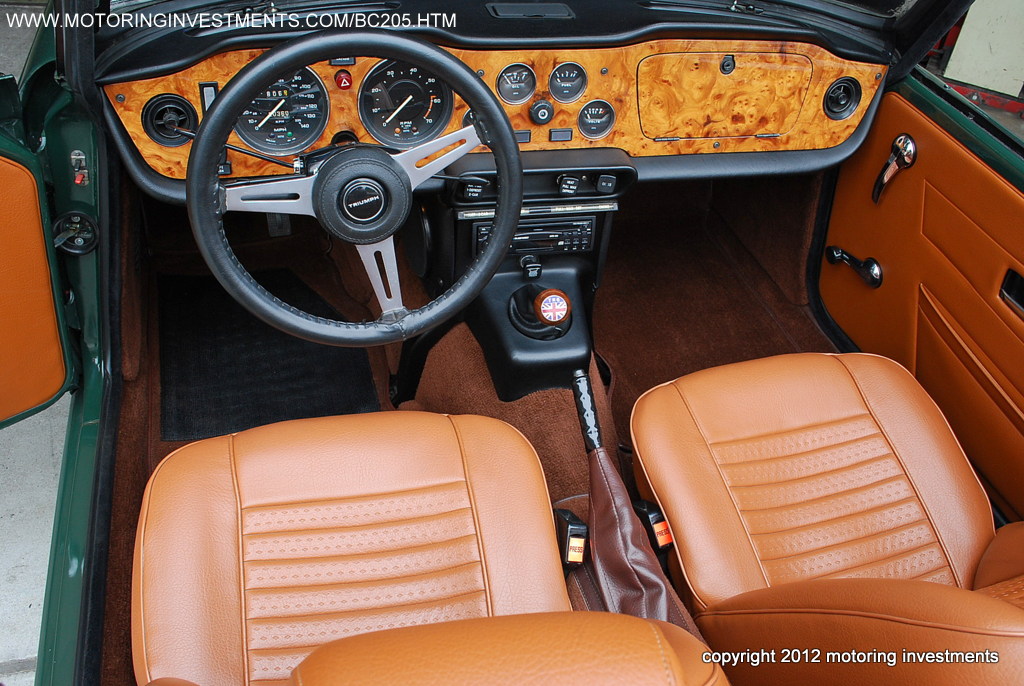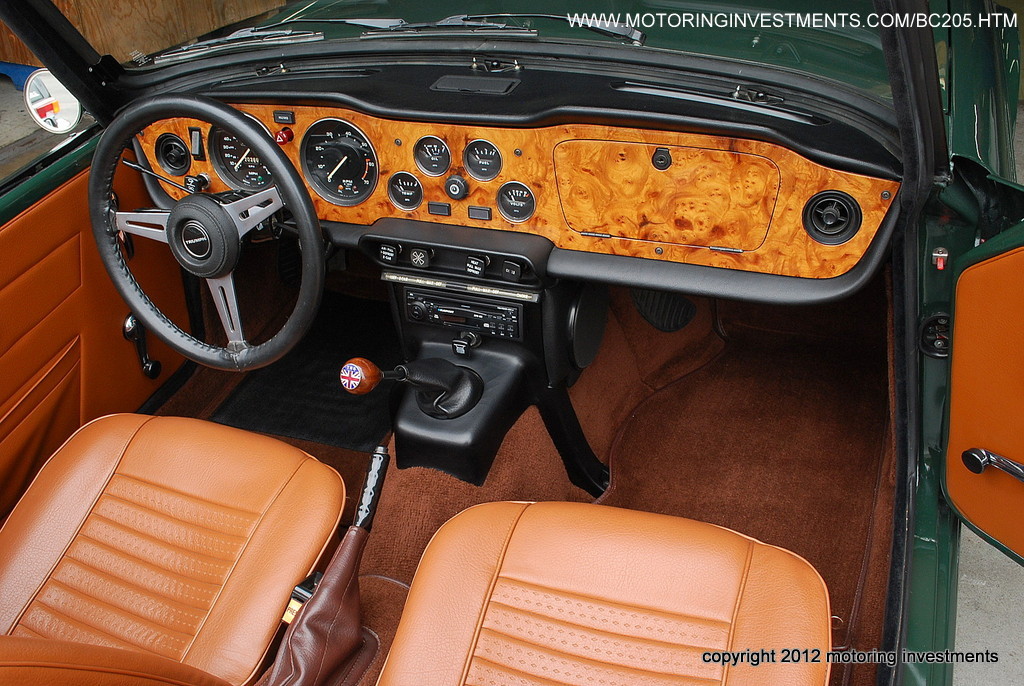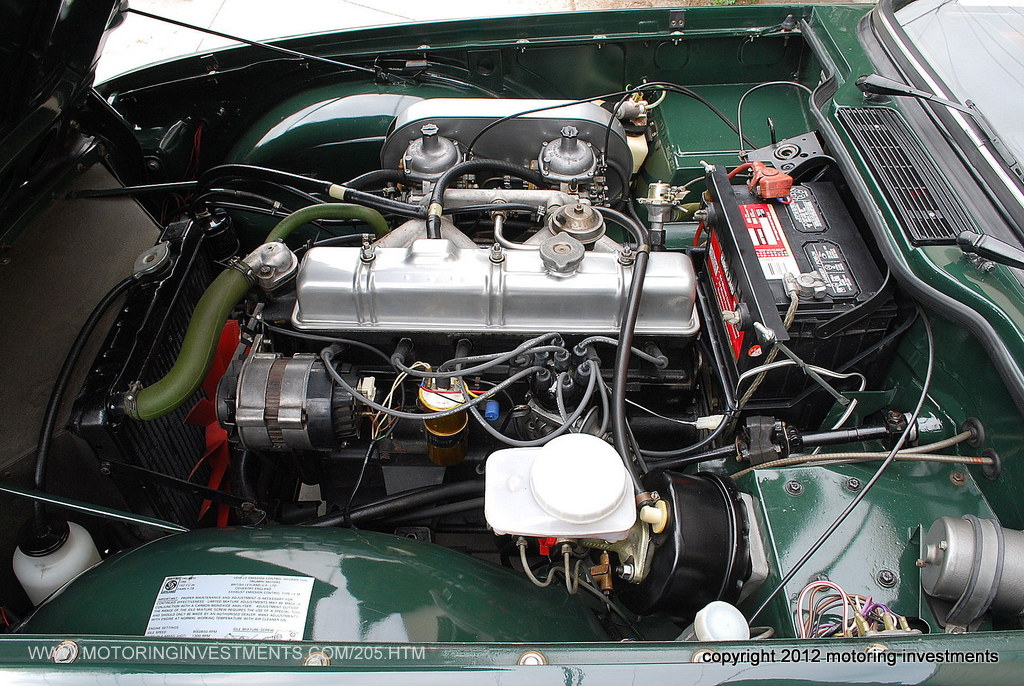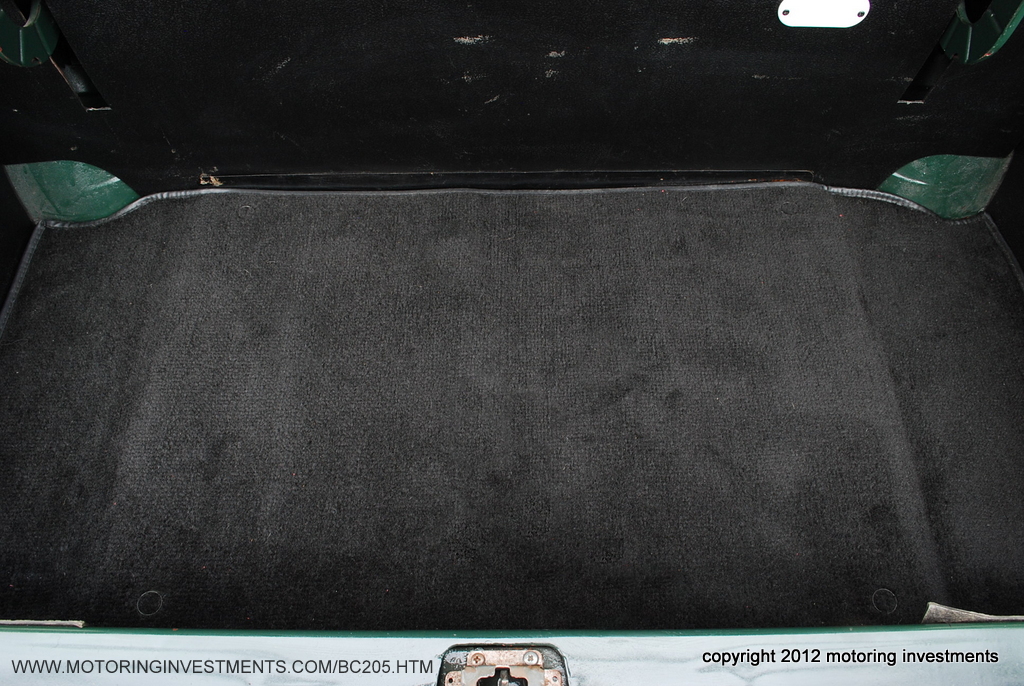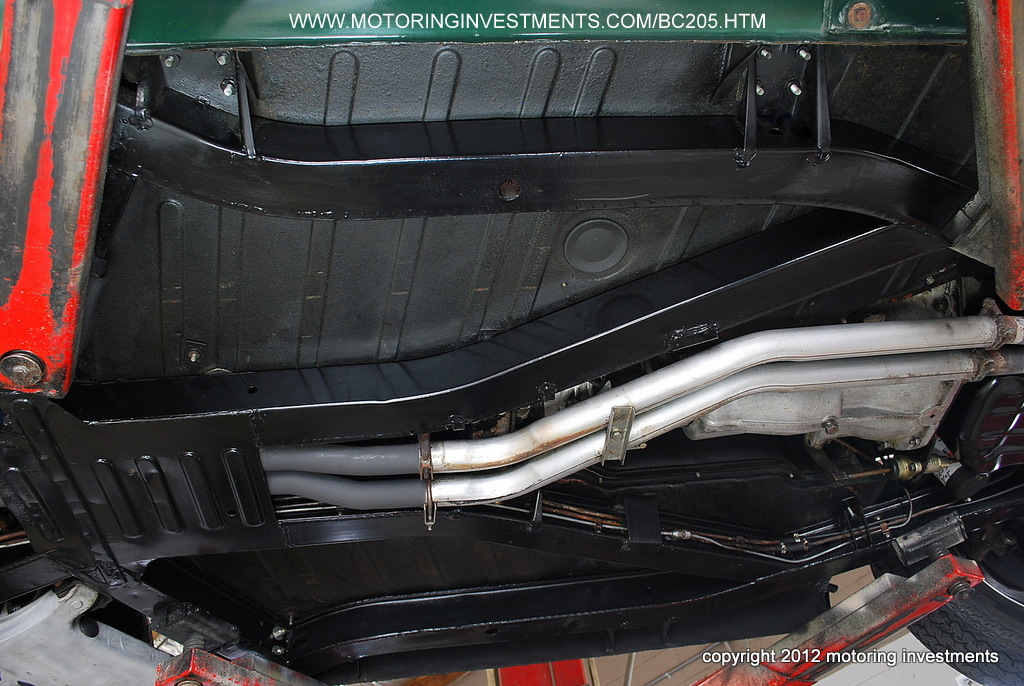 Click on a photo below to see the larger version
A half inch thick compressed of restoration receipts.
Just the spreadsheet of new parts is 7 pages long!
The above picture is with the wind deflector
in place.

Here is a close up view of the
wind deflector.