Below you will see the photos of the totally original floor pan, rocker panels and battery box. Not only is the metal original, but the factory undercoating is still intact. Nothing throws up more red flags as when I see a vintage car with fresh shiny black undercoating.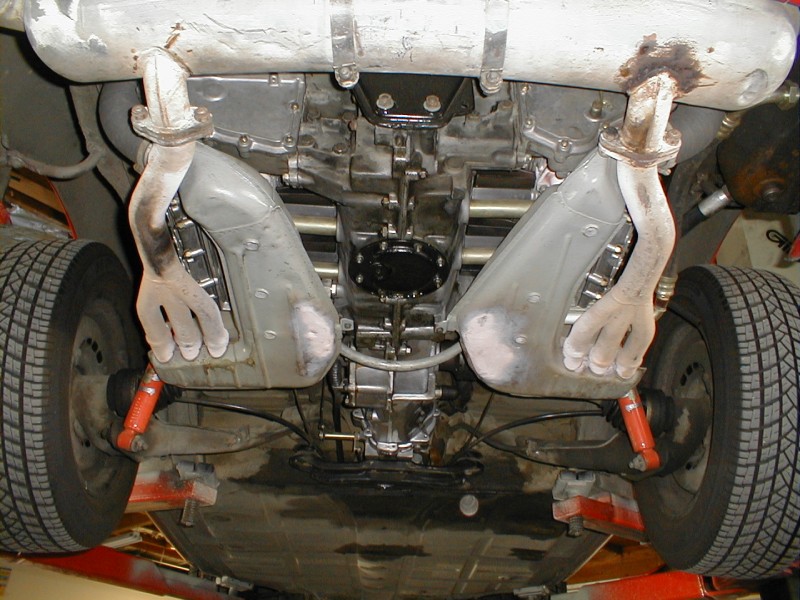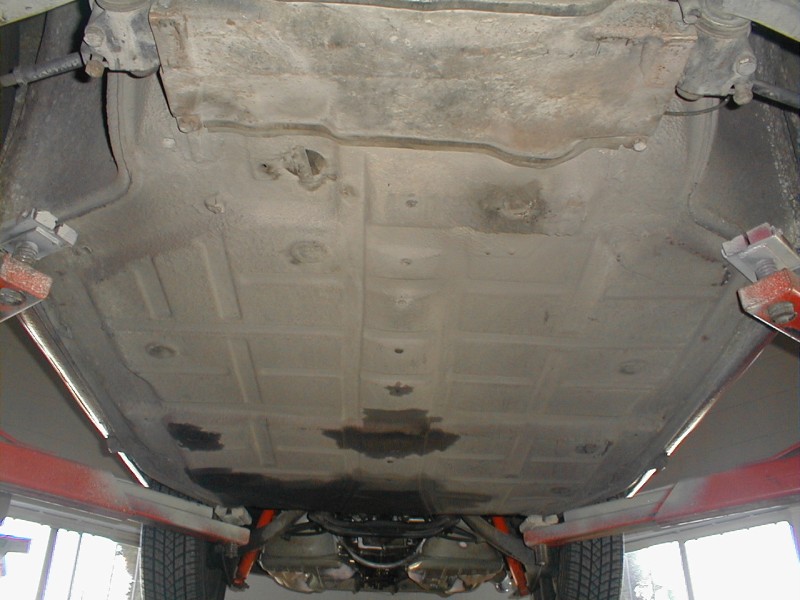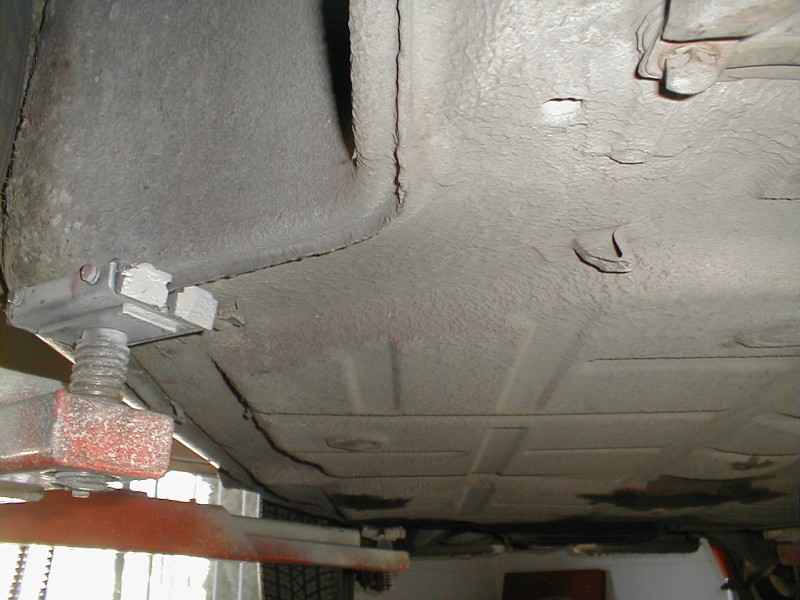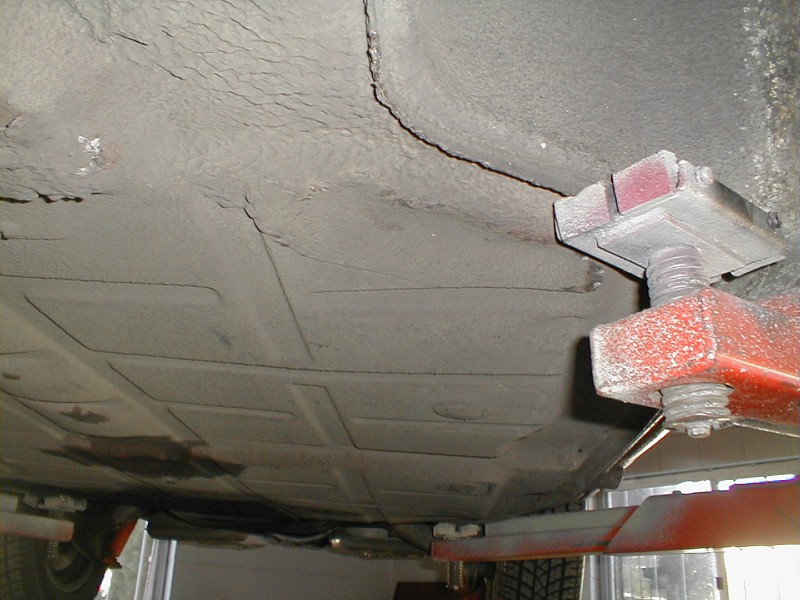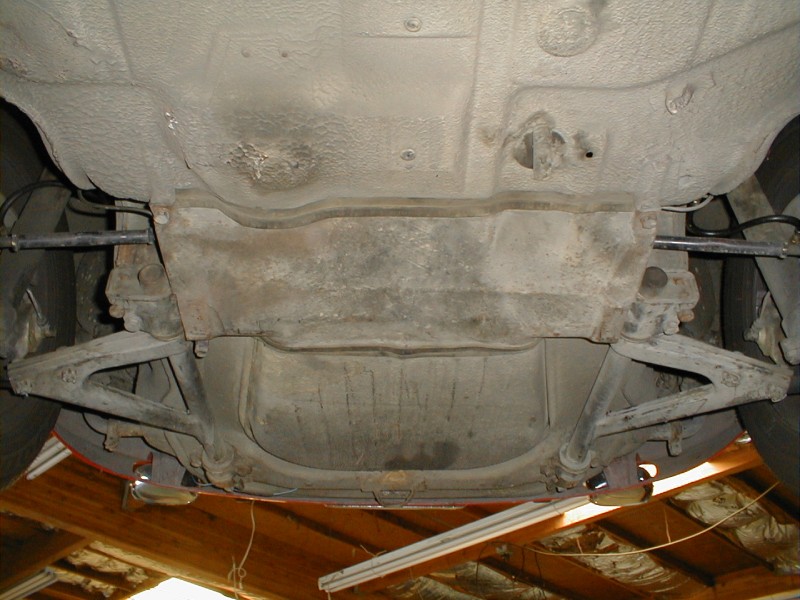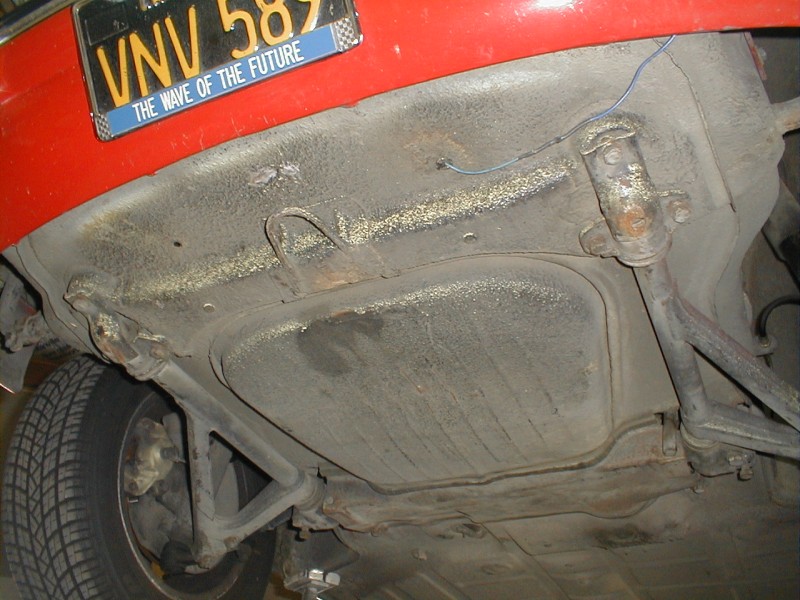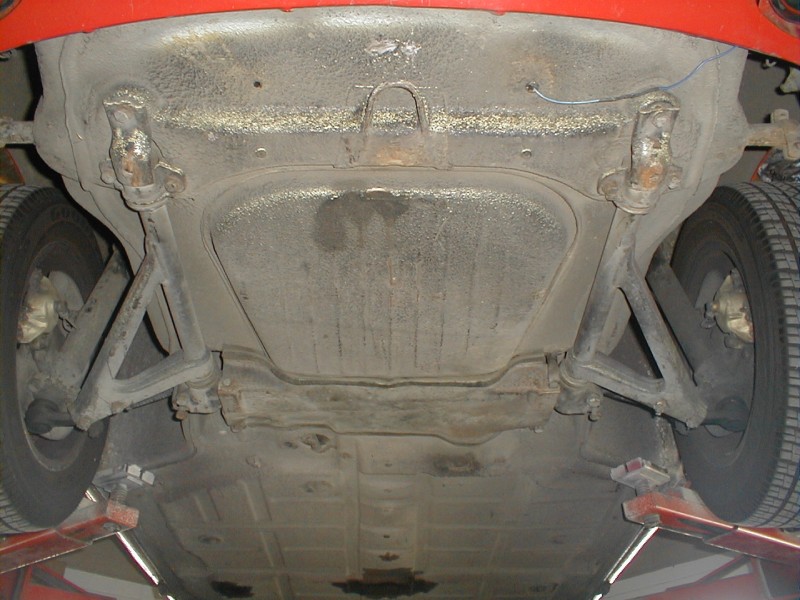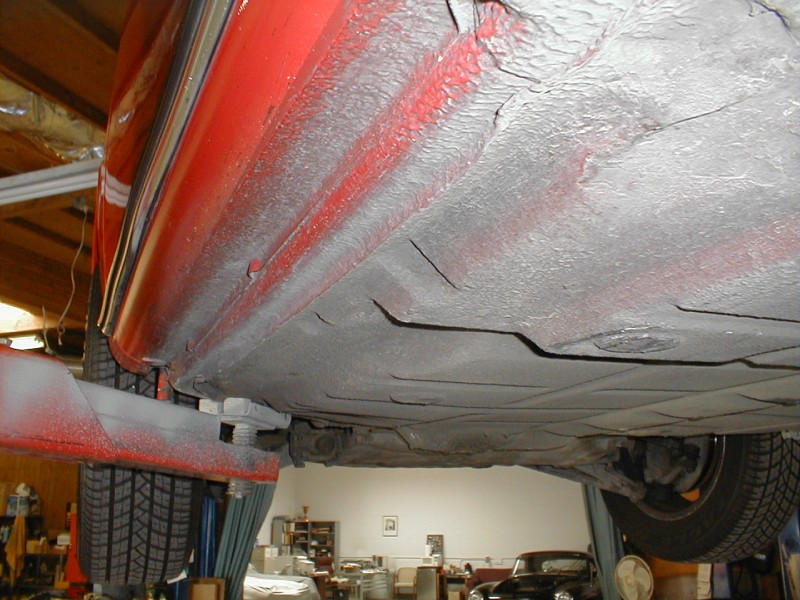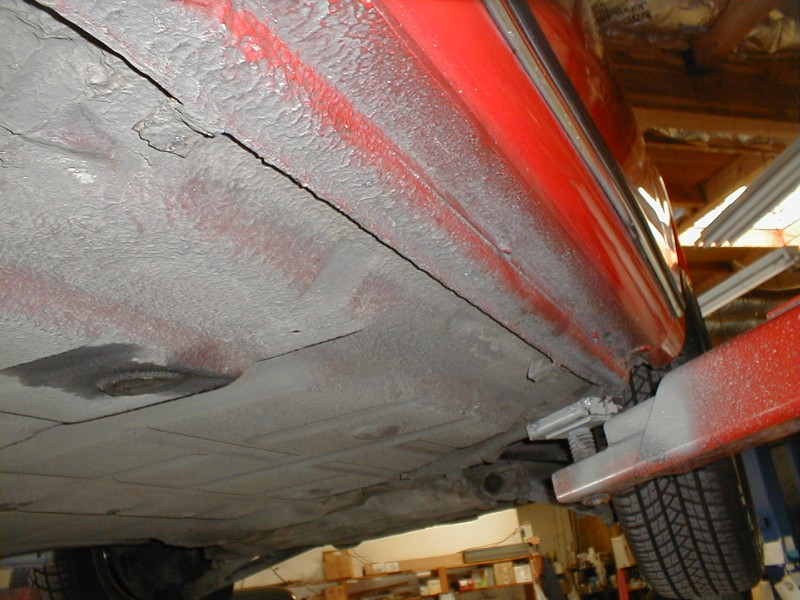 Above is a great shot of the original undercoating (aka chip guard or rocker shutz) on the rocker panels.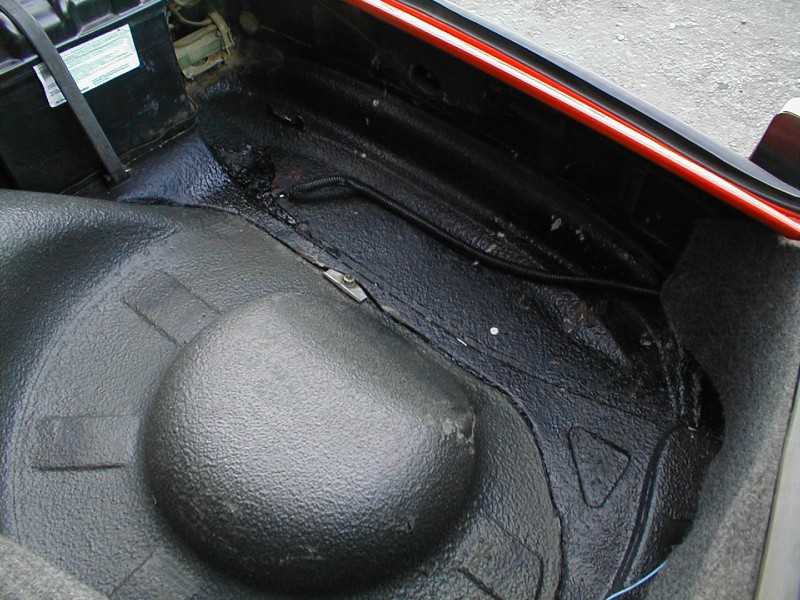 Above you can see the original battery box area still with factory undercoating.
Send email to: mail@motoringinvestments.com
(Simply copy and paste the address into your mail program)