SOLD - November 2013
1963 Jaguar Mk II 3.8 Barn Find (driveway)
If you arrived here though a search or surf, click HOME to get to the main page for full site functionality, index & our contact info.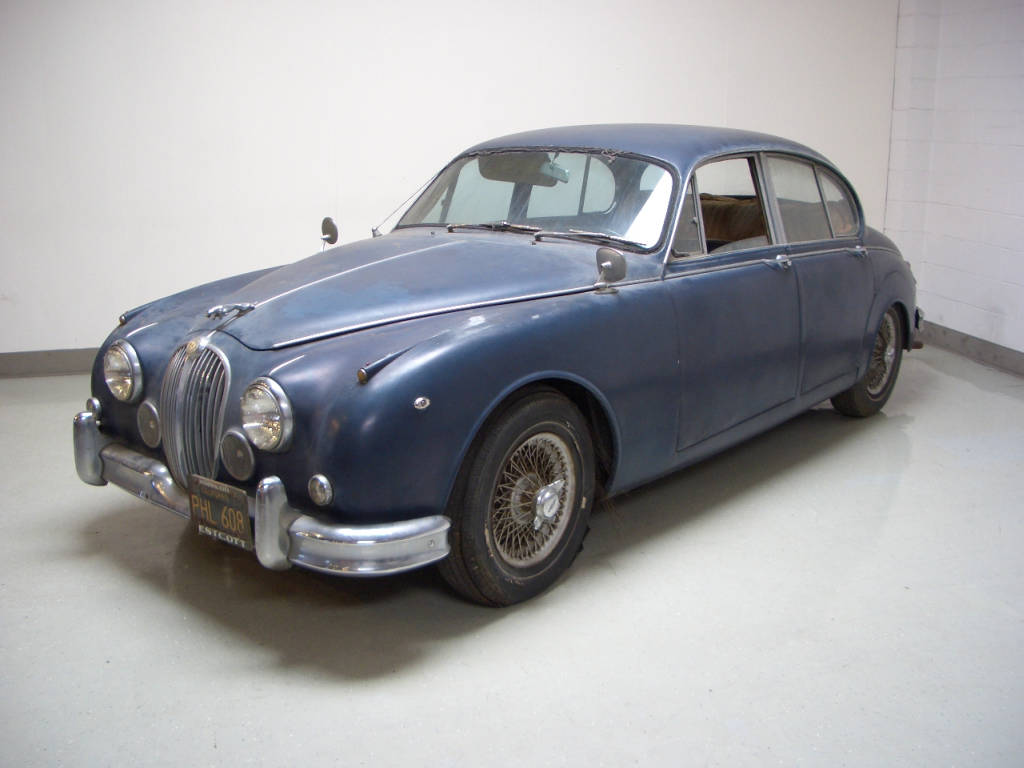 Same owner for 32 years and in San Diego her whole life. She has slumbered for the last 20 years awaiting her next caretaker.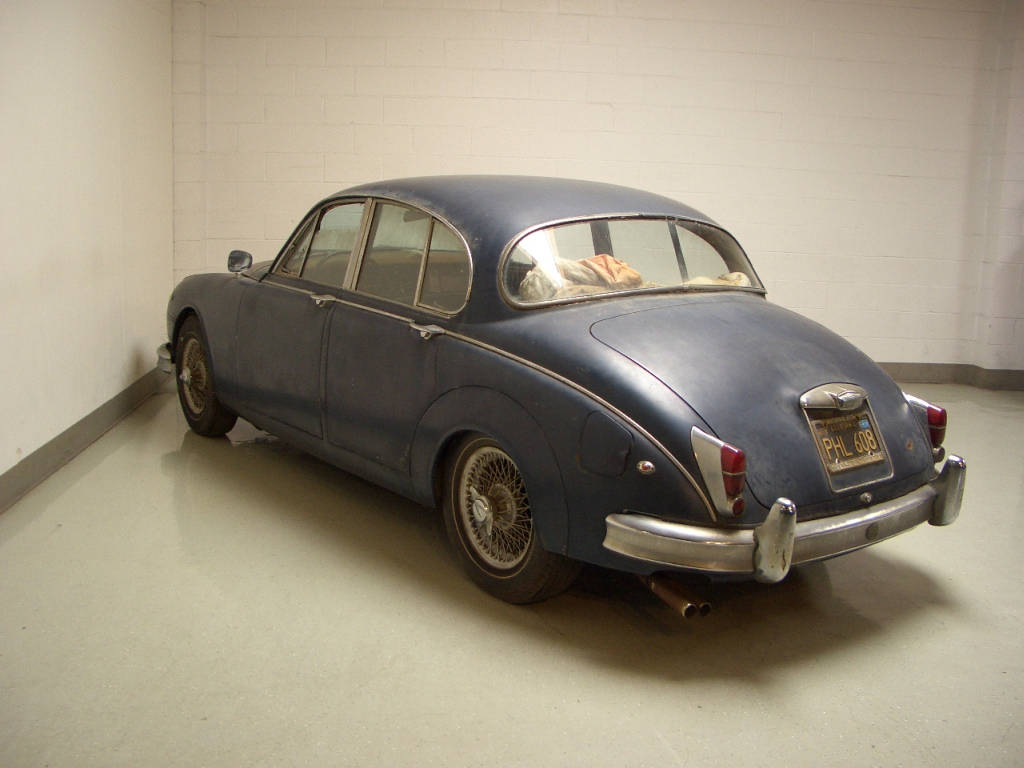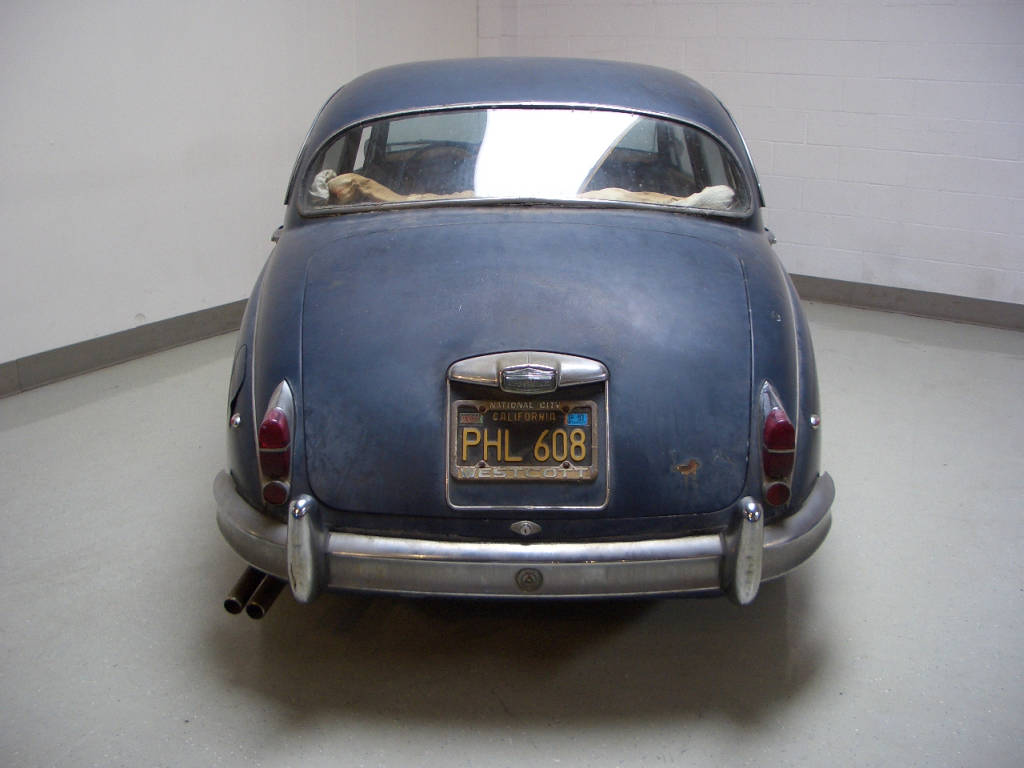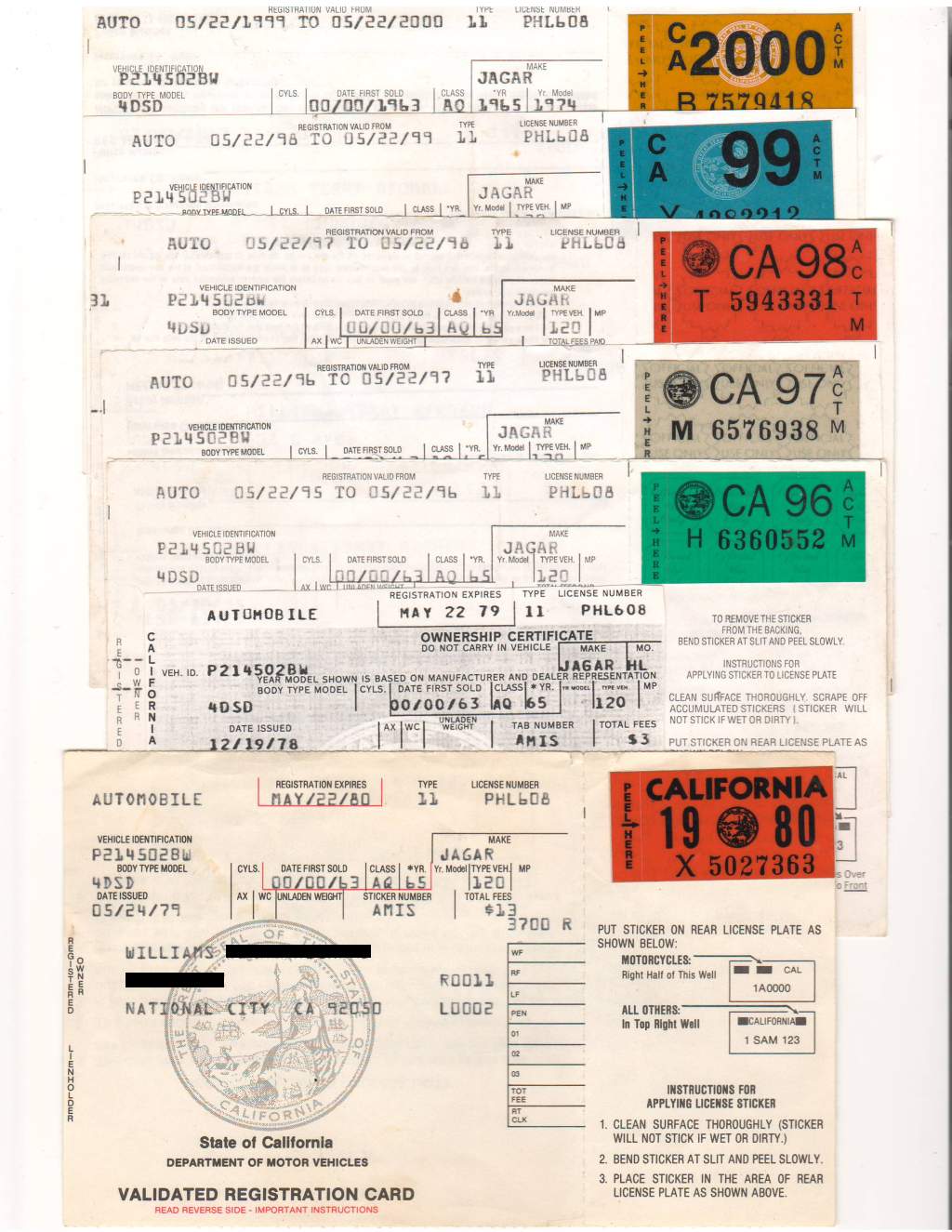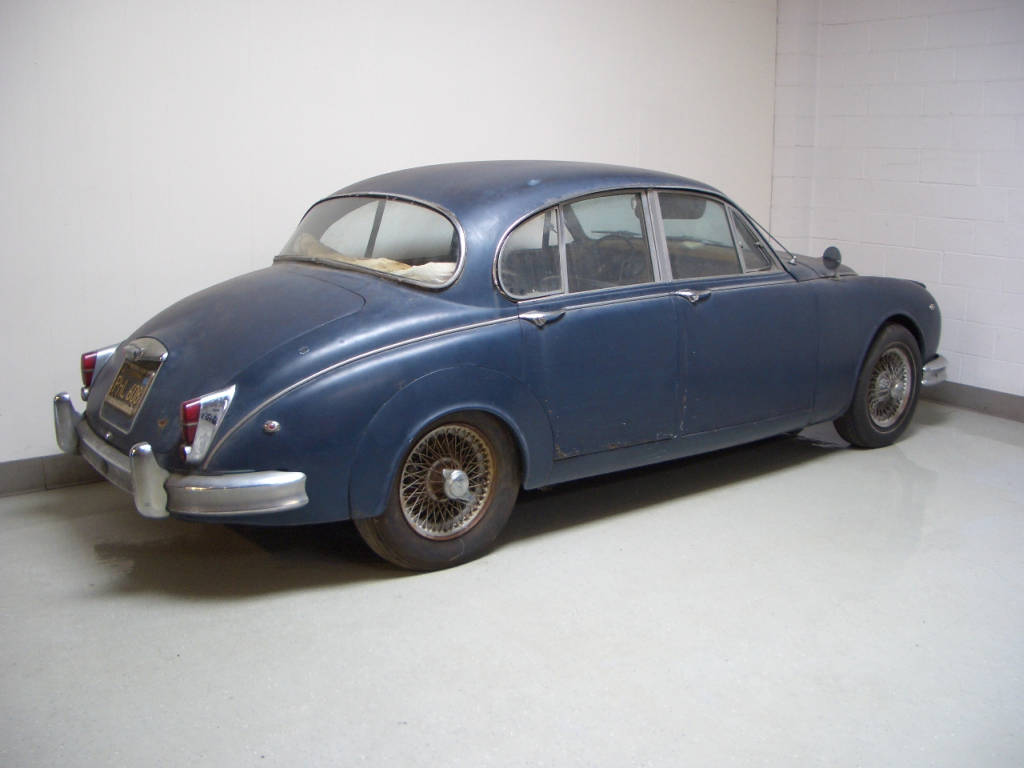 She has very straight body panels and bumpers.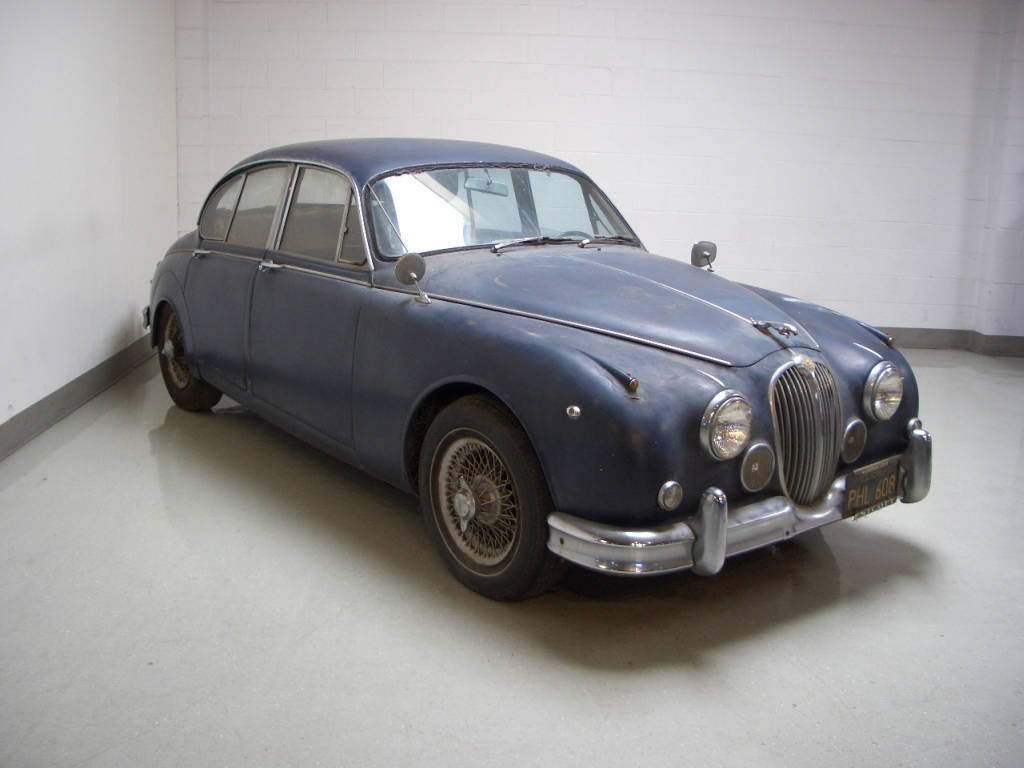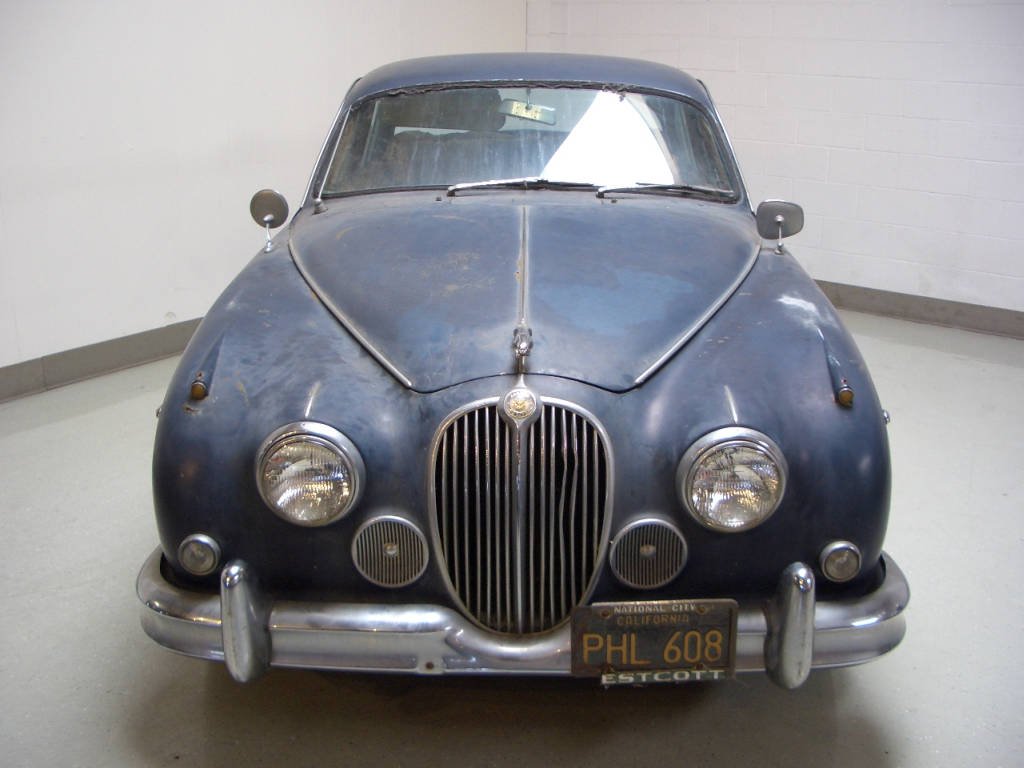 Not shined up for photos, just presented as found.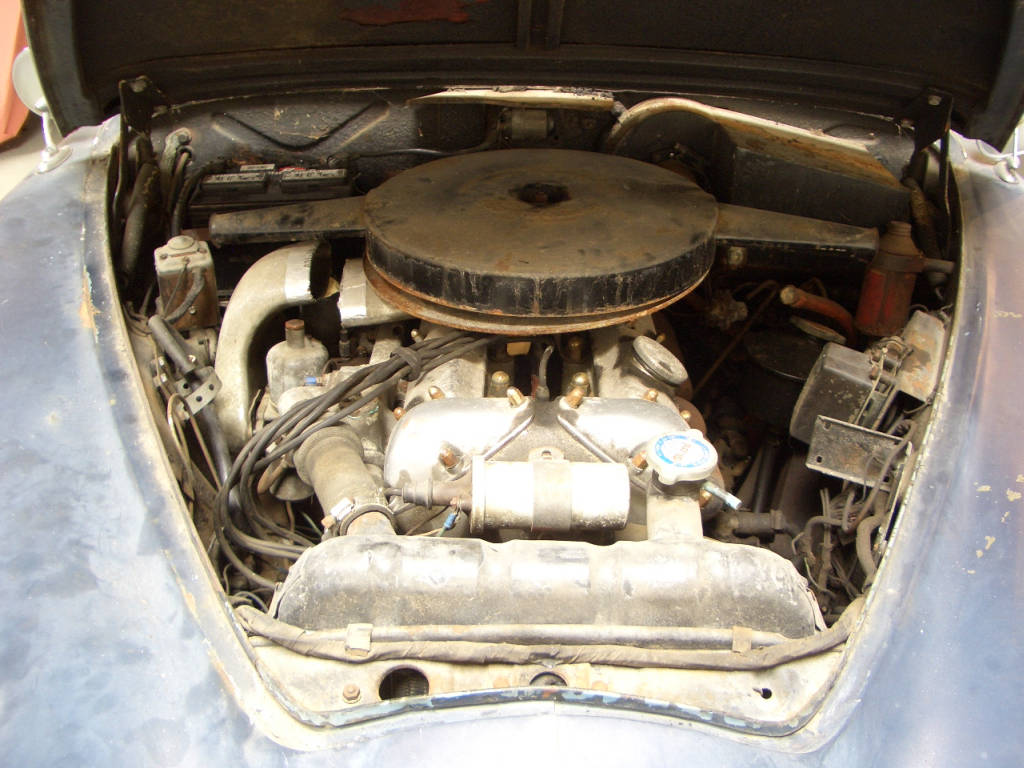 We squirted oil down the sparkplug holes, turned the motor over by hand, hooked up an external fuel source & temporary battery and she fired right up!
The last owner had an engine rebuild performed by "The Toy Shop" in National City, CA 81 miles ago costing approx. $6000(receipts are included).
Some detail shots: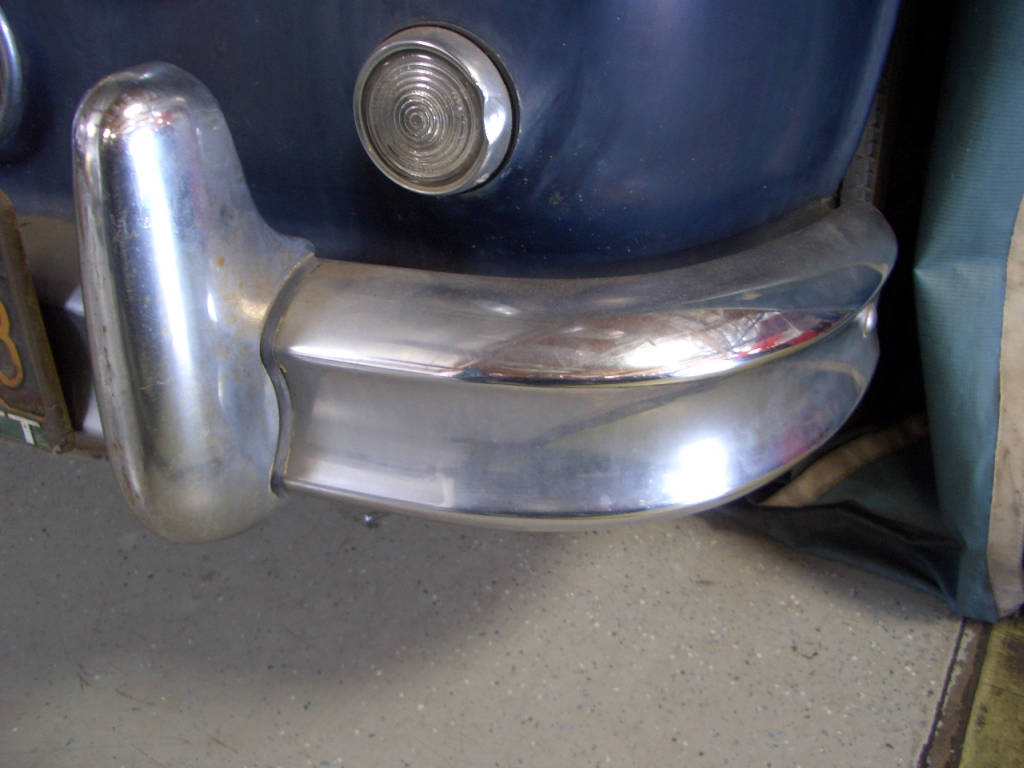 The bumpers are very straight on this car.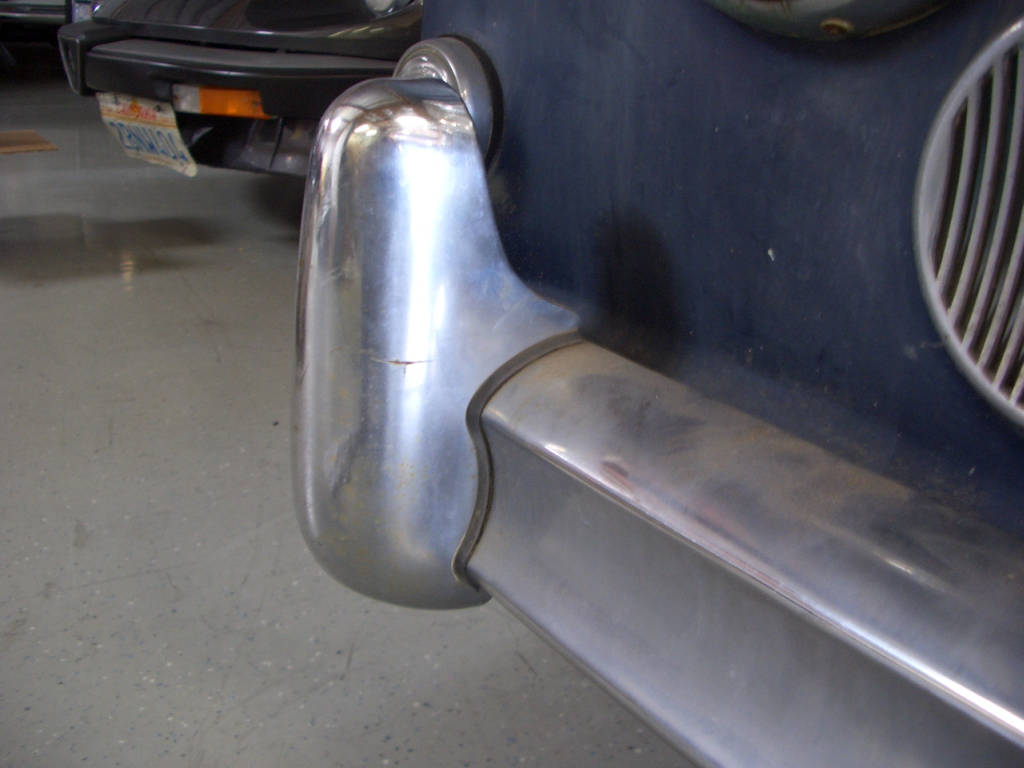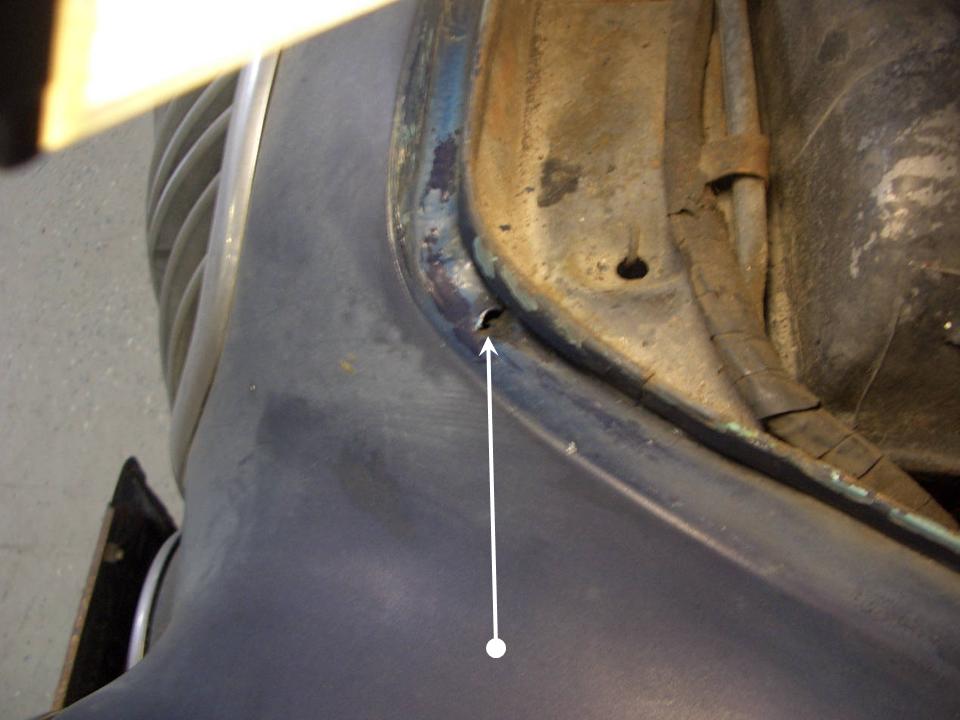 These small factory drains are usually plugged up years ago leading to gaping rust holes in this area which are subsequently "Bondo'd" up. Both sides are great on this car.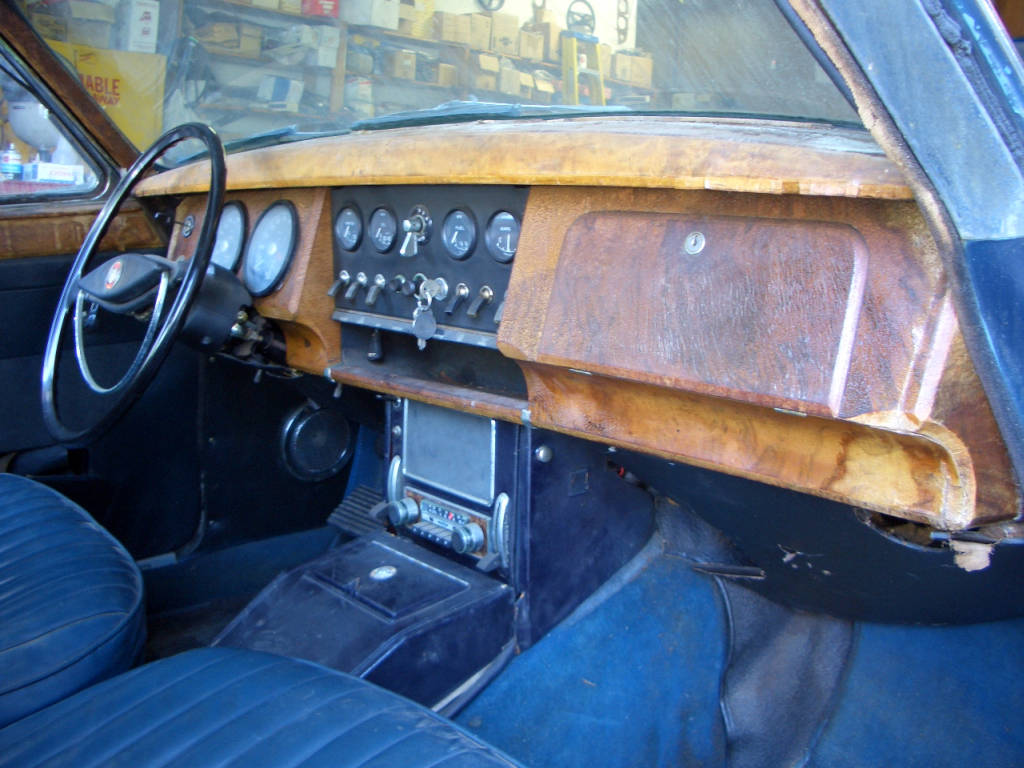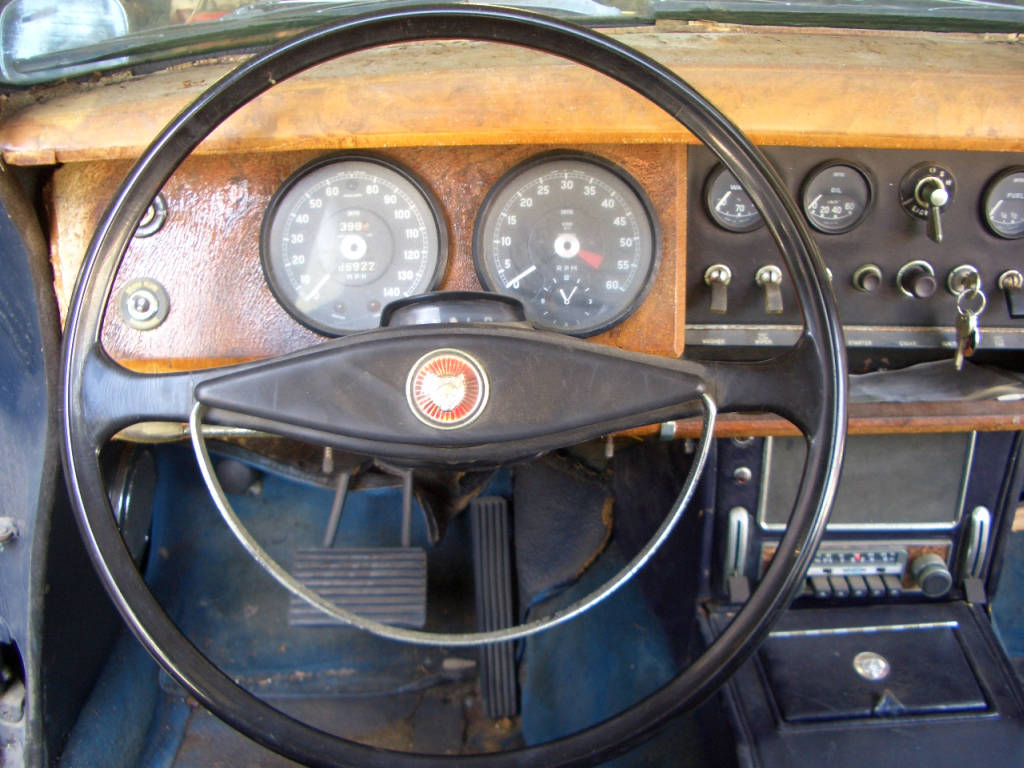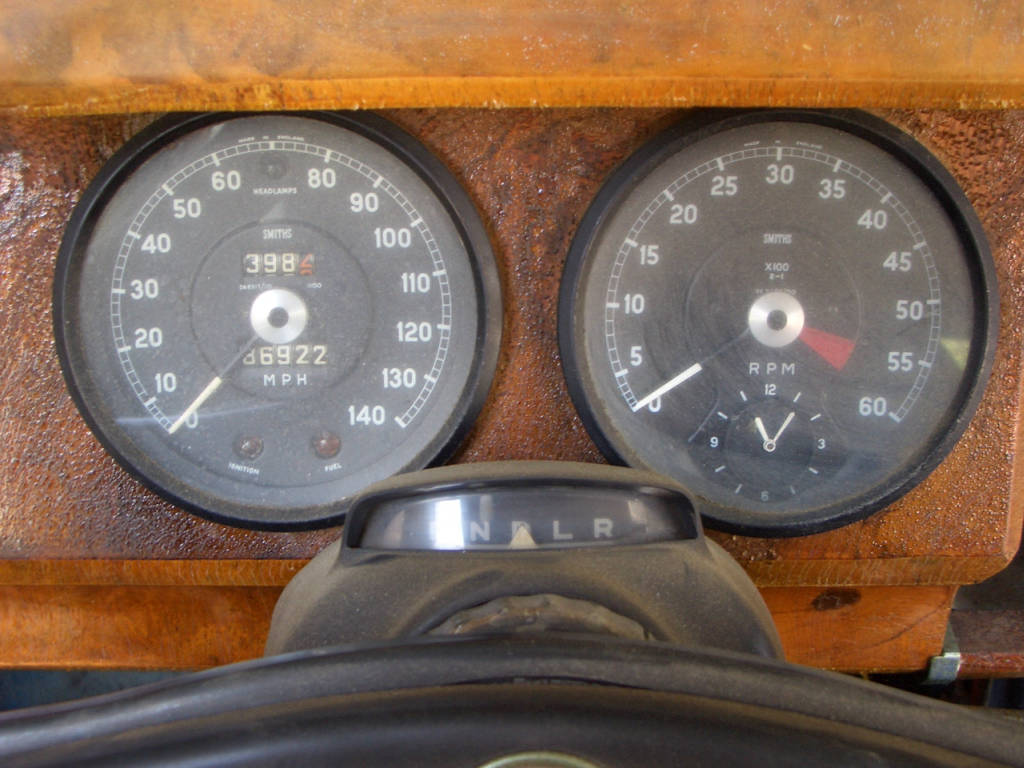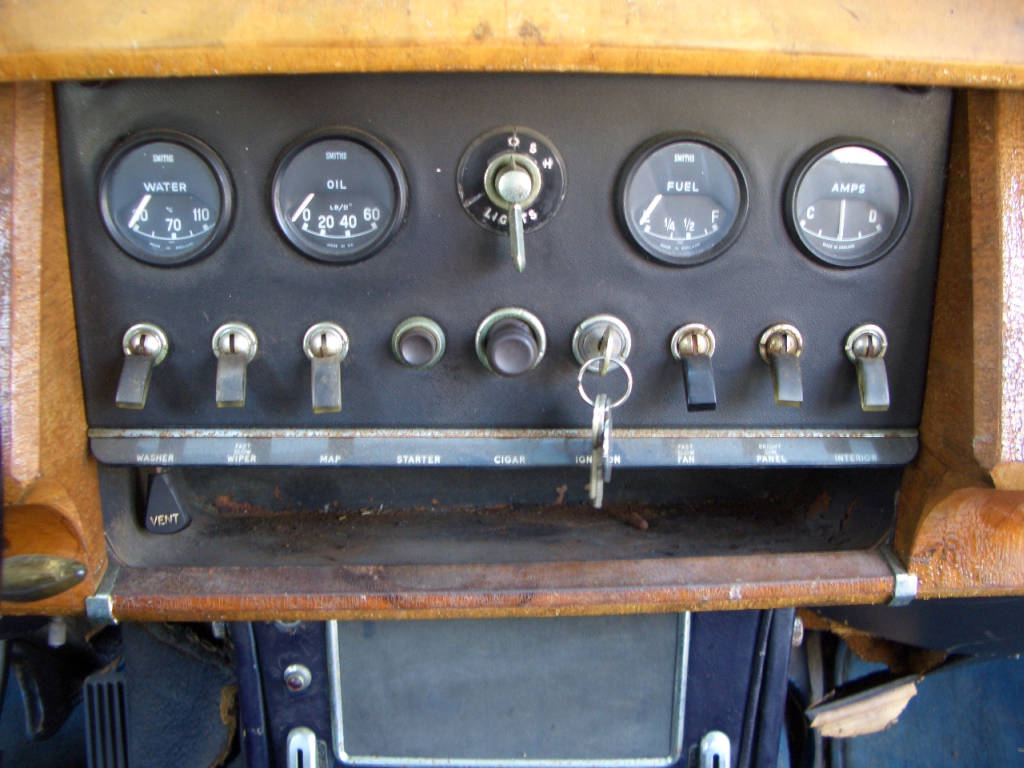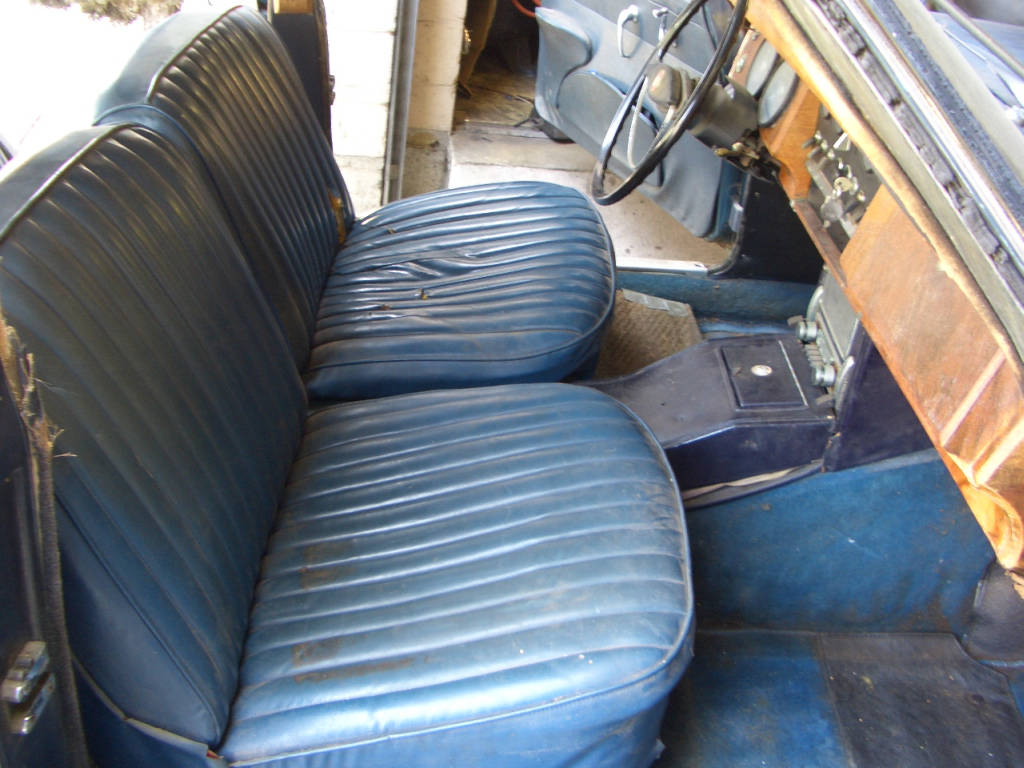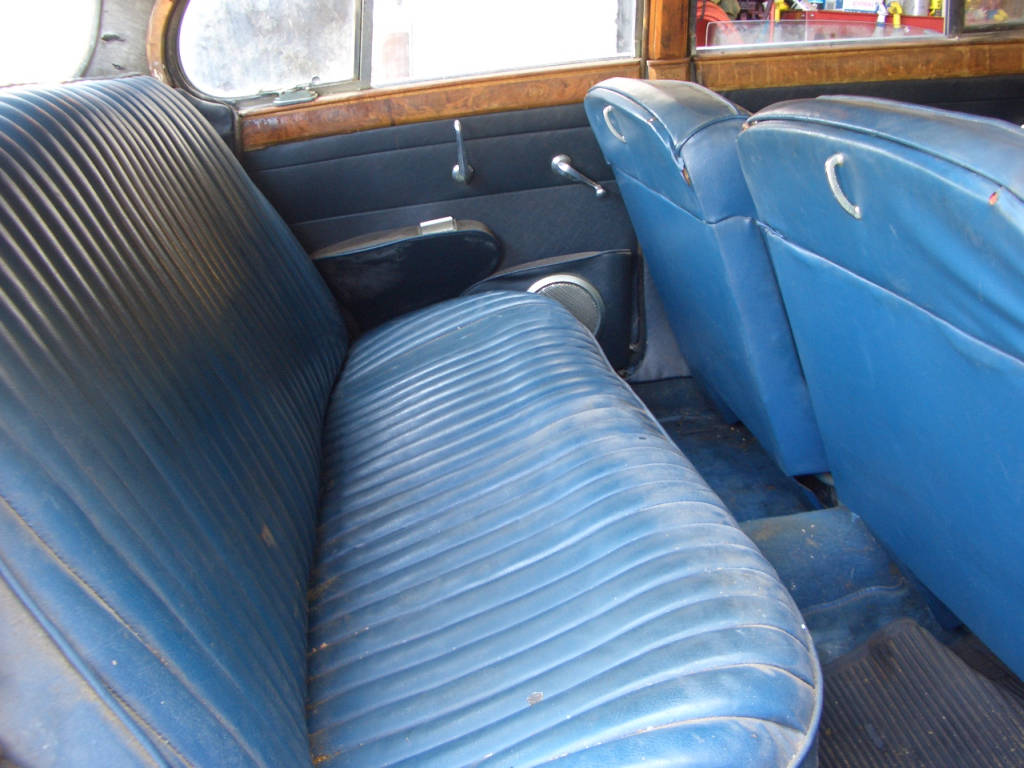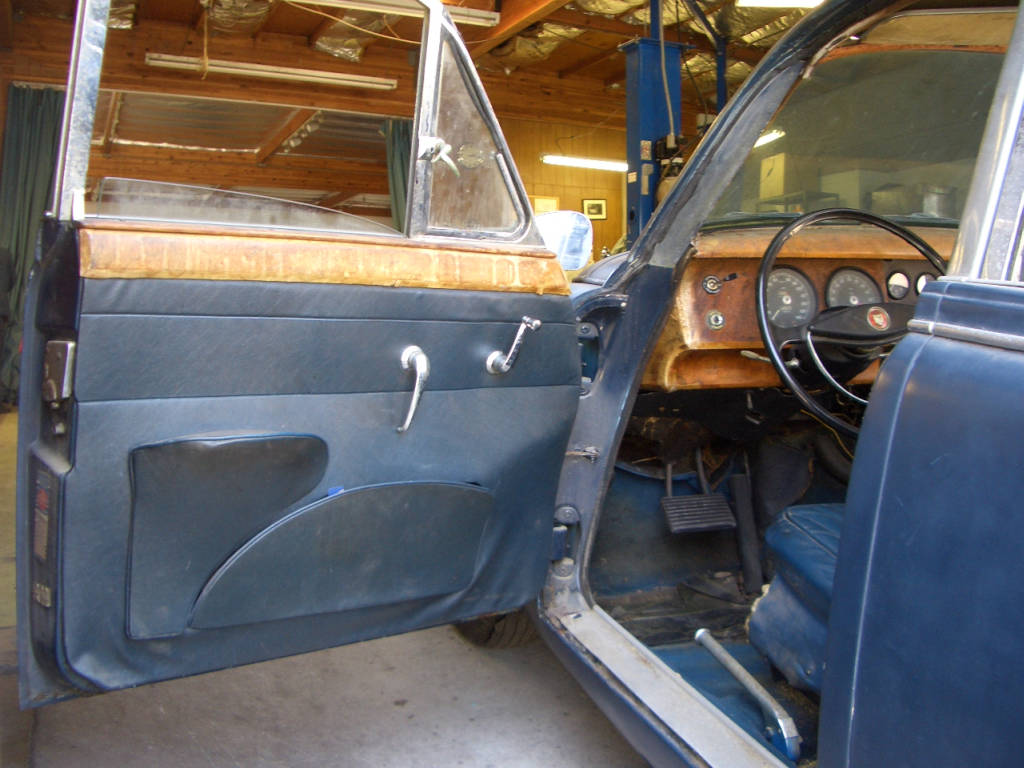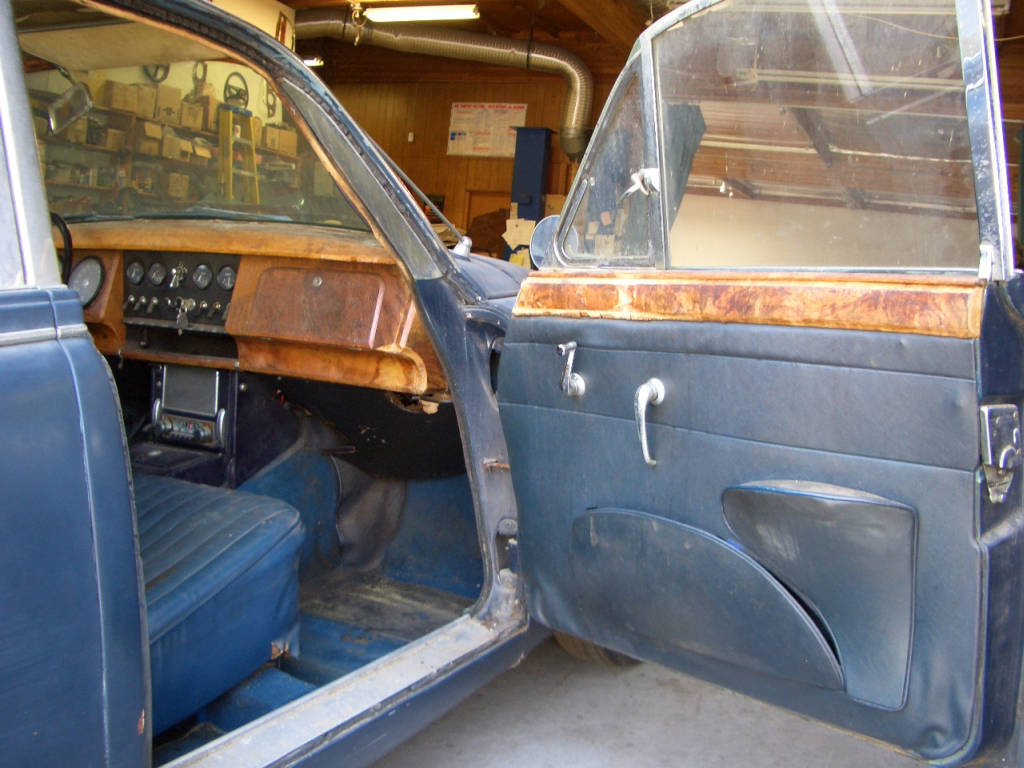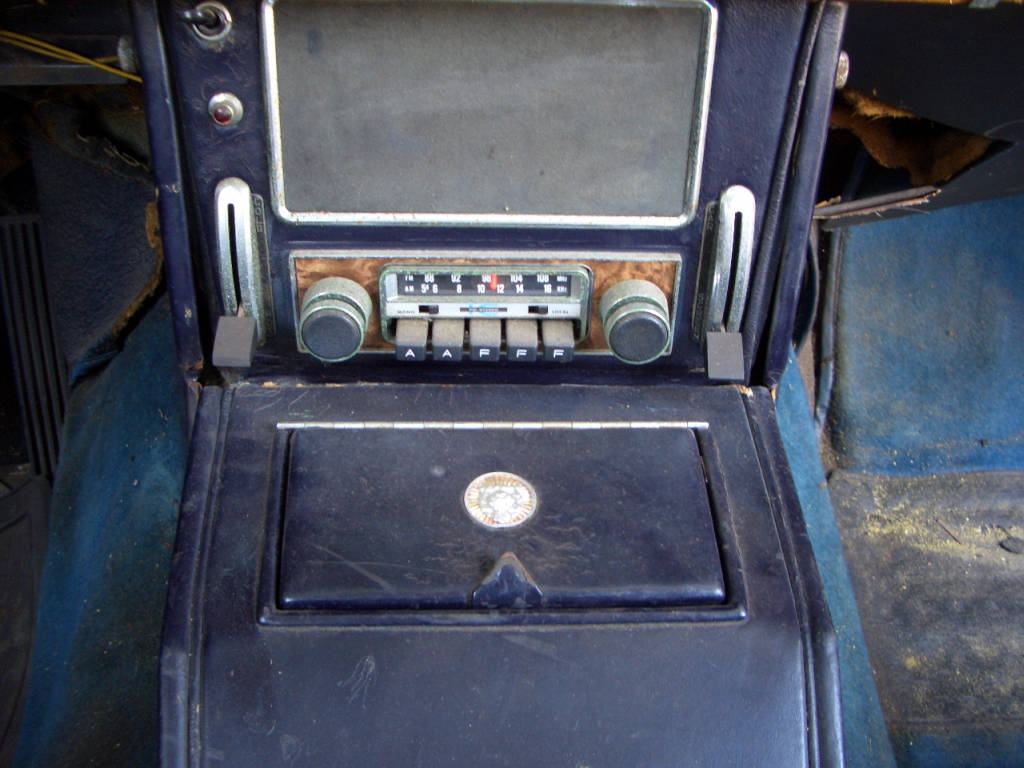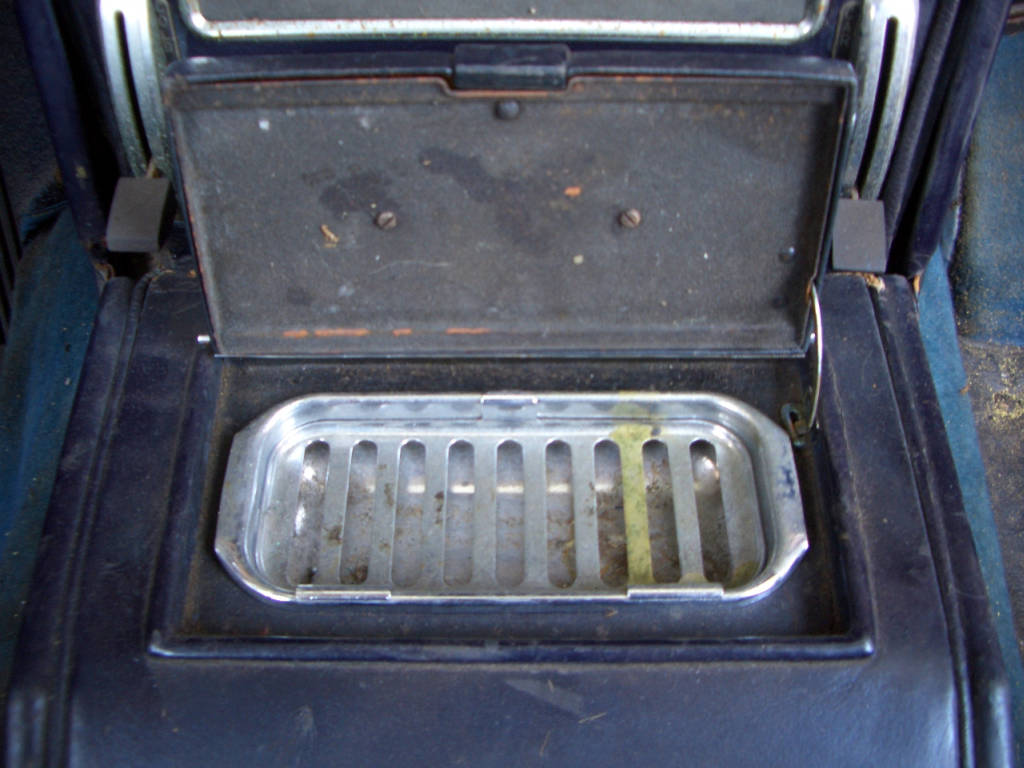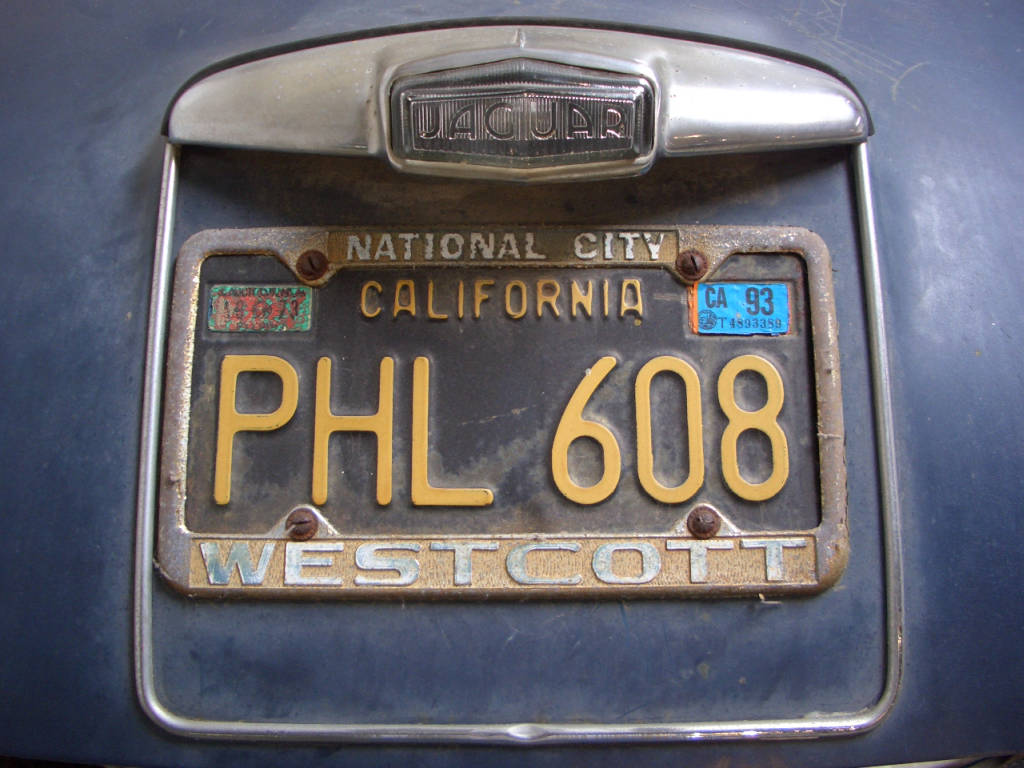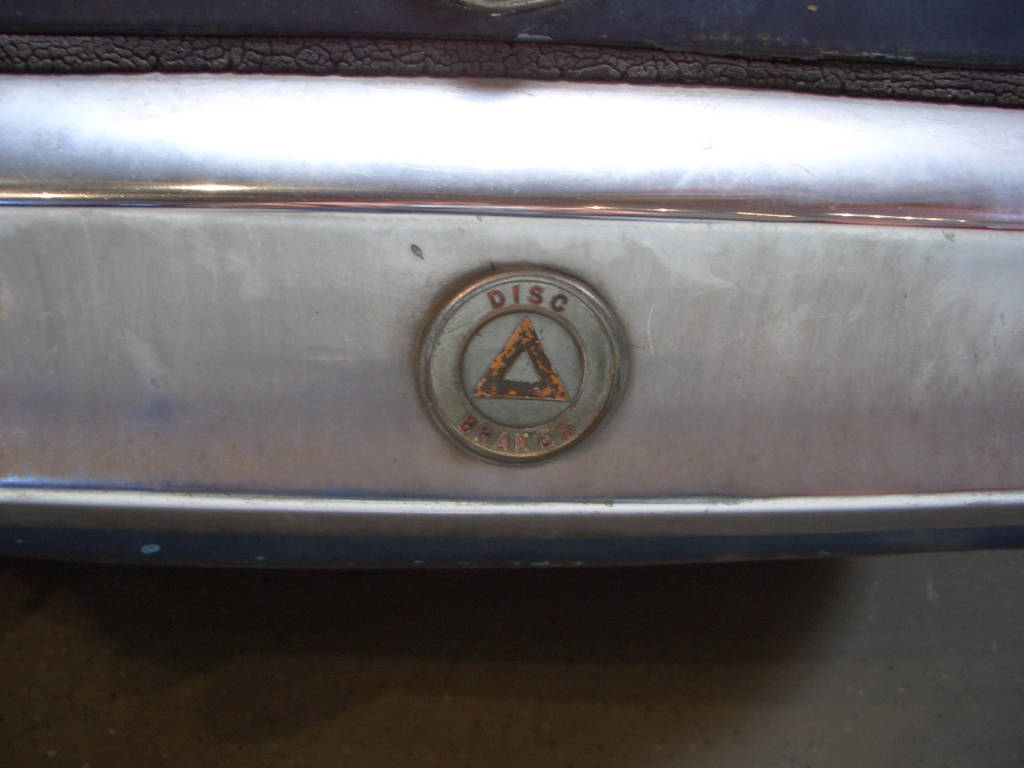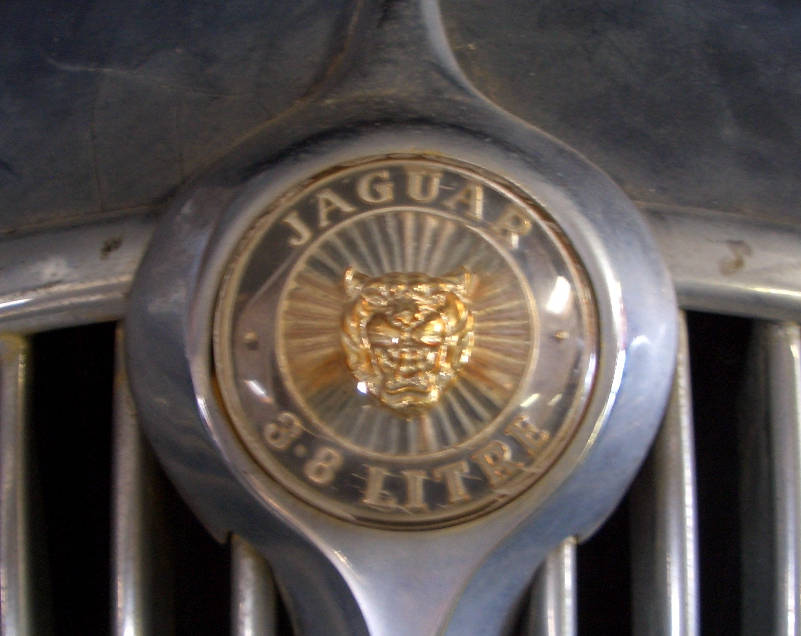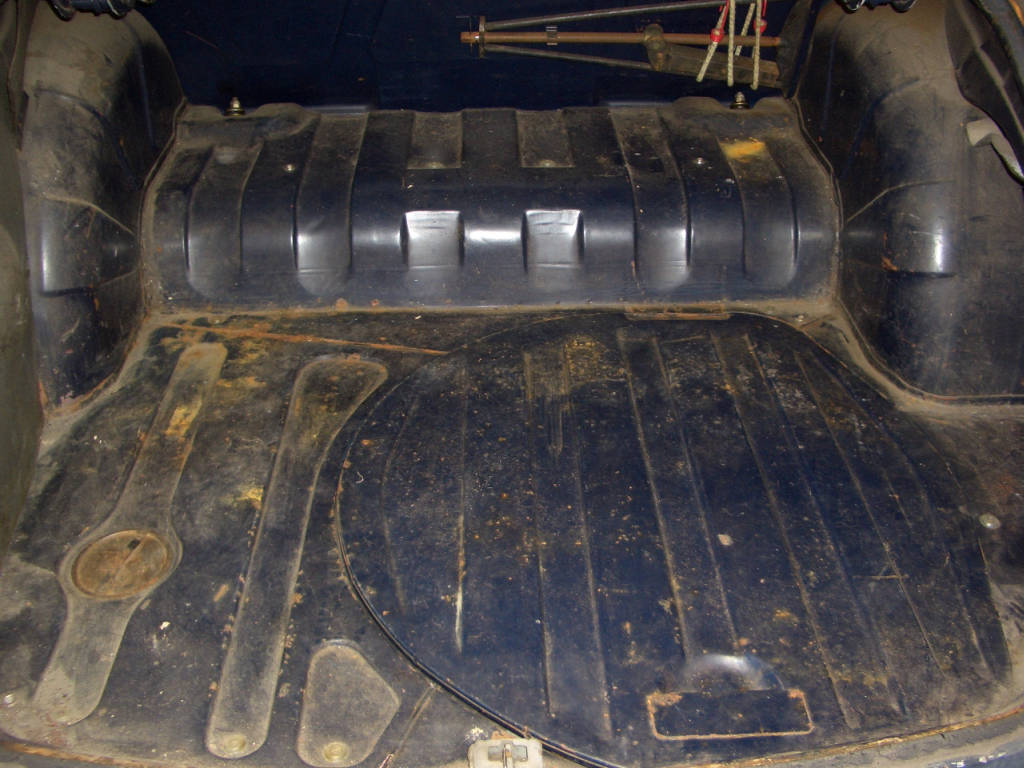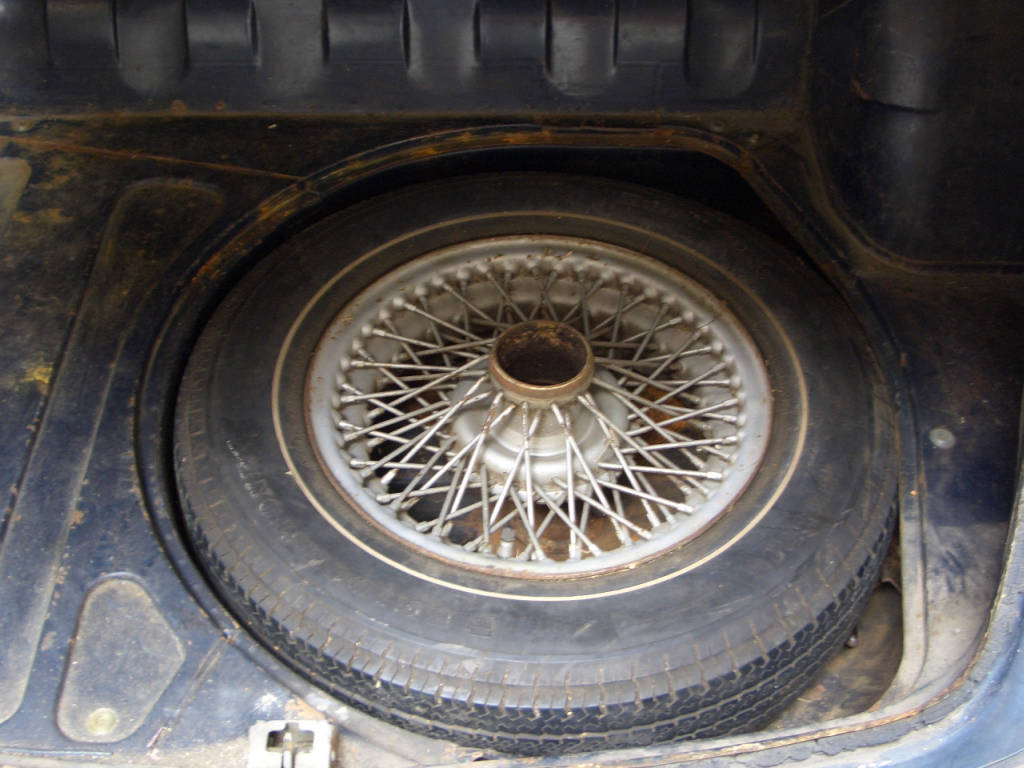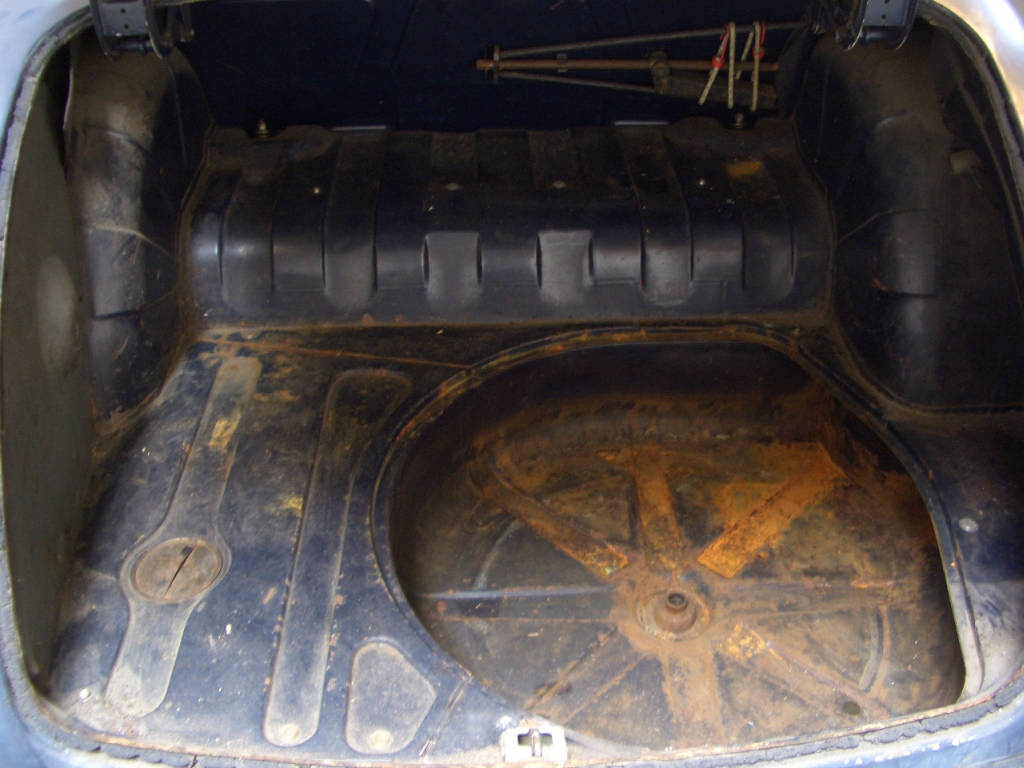 That is only surface rust on the bottom of the spare tire well.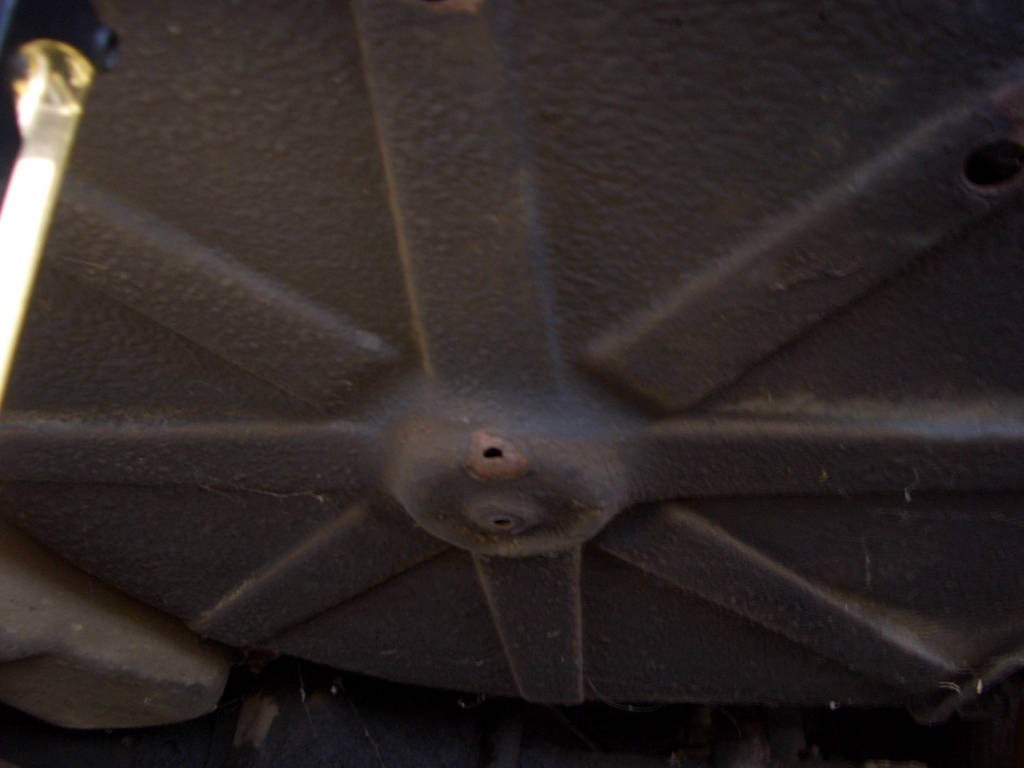 Here is the shot from underneath, absolutely virginal.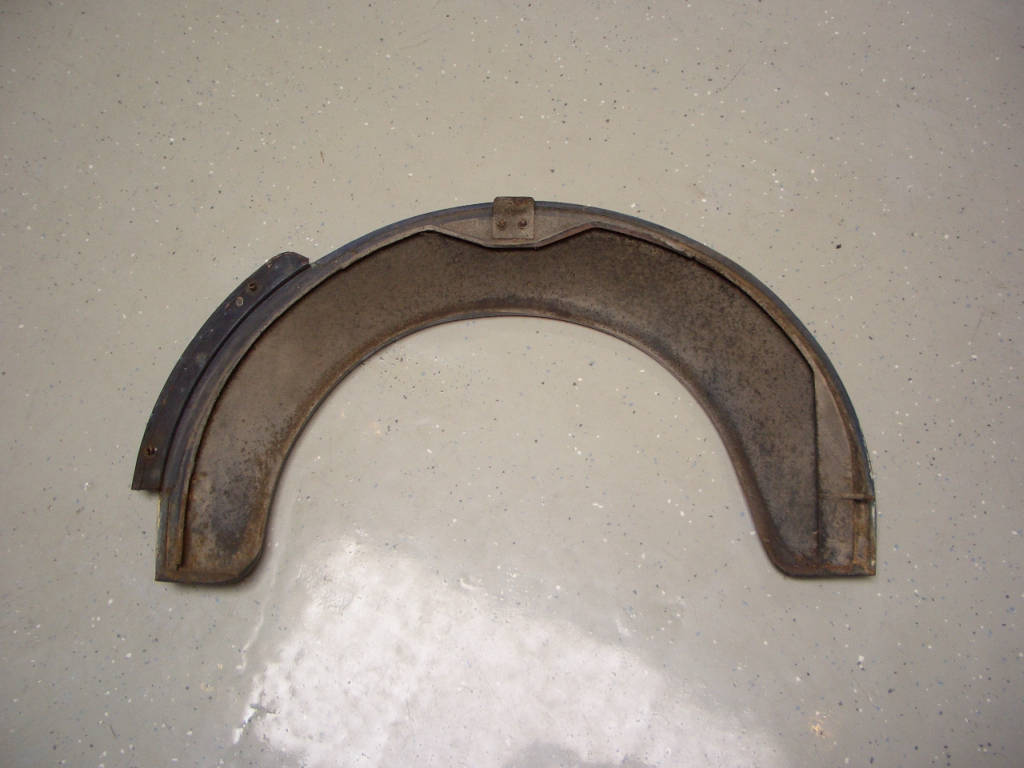 The spats (fender skirts) are all good.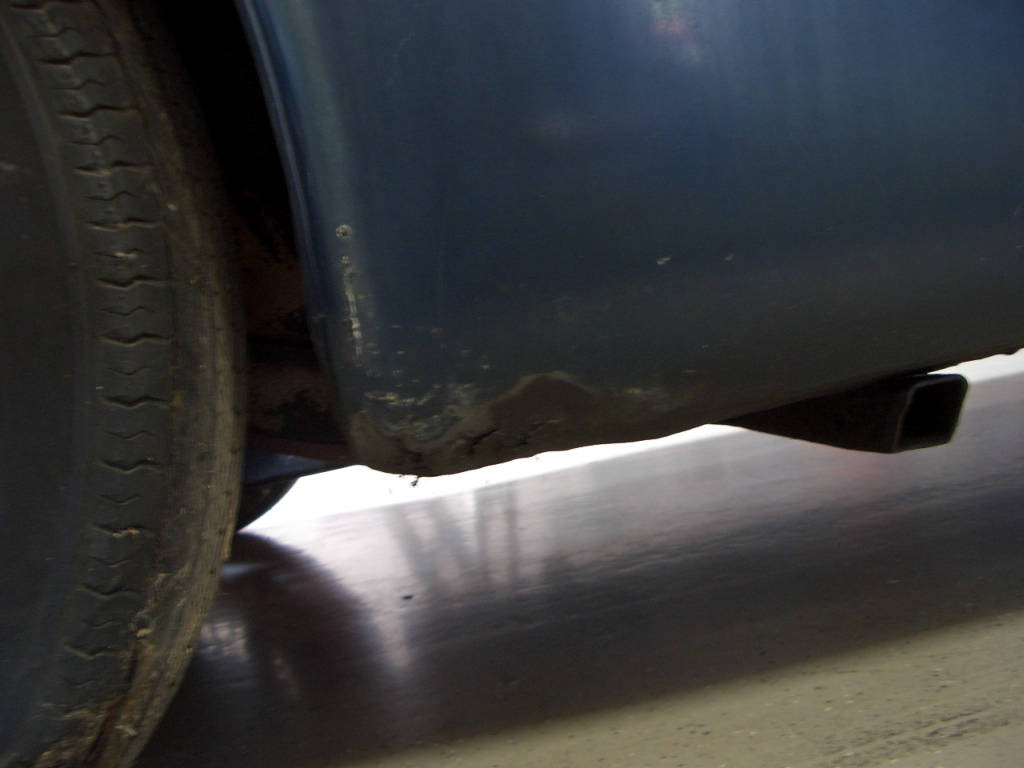 Only very minor corrosion at the perimeter.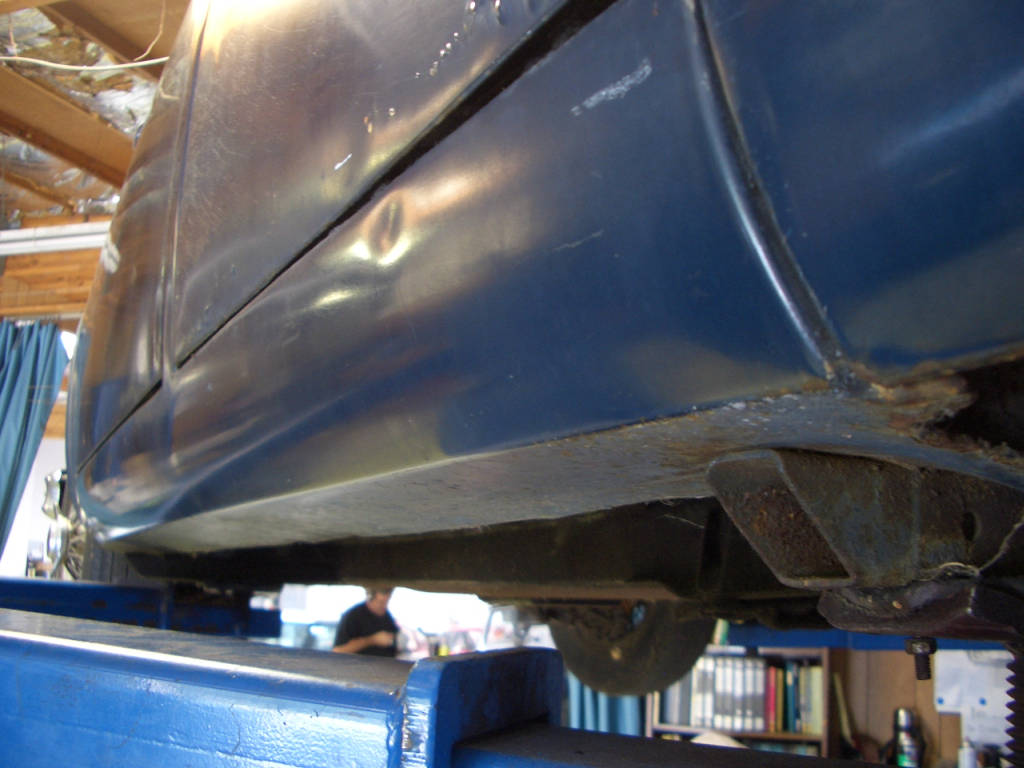 The jack ports are all great!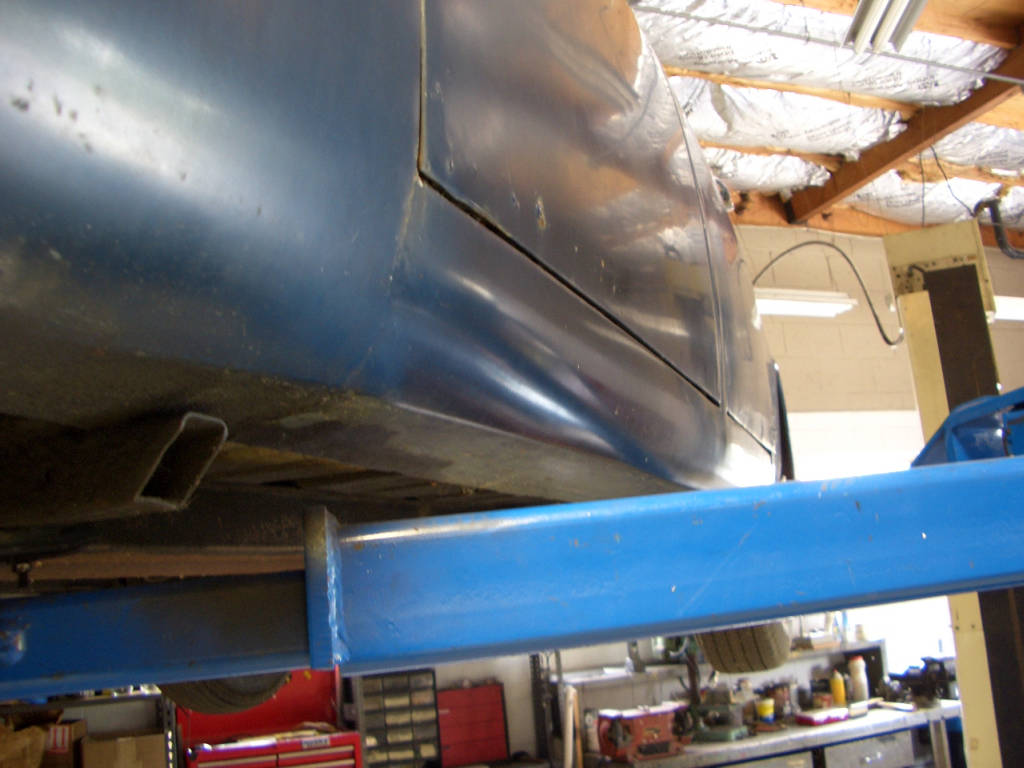 No major rust, only some on the periphery of the body (bottom of the door skins, etc.). There is NONE on the undercarriage or frame. This is a testament to its Southern California life.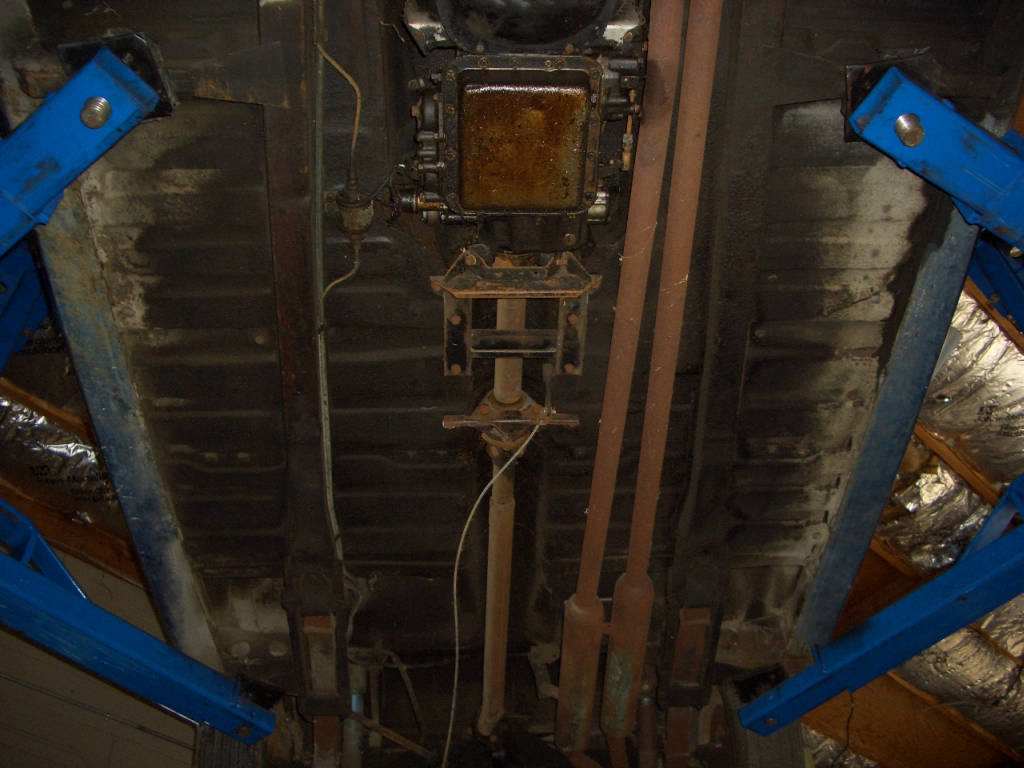 Still wearing her factory undercoating!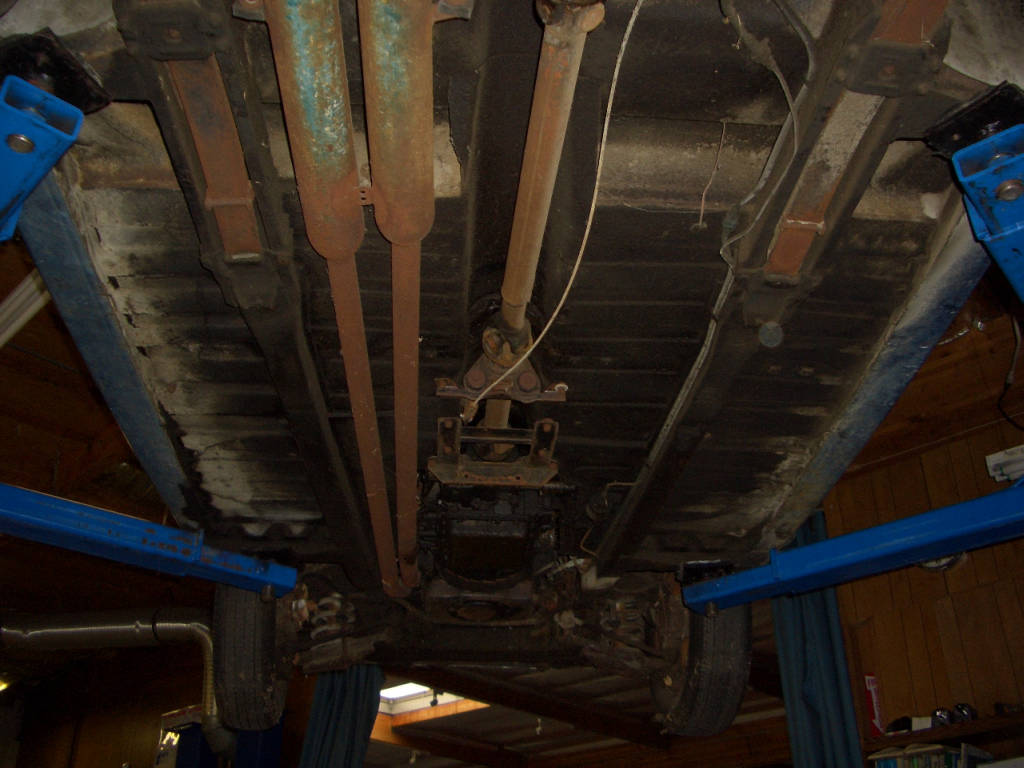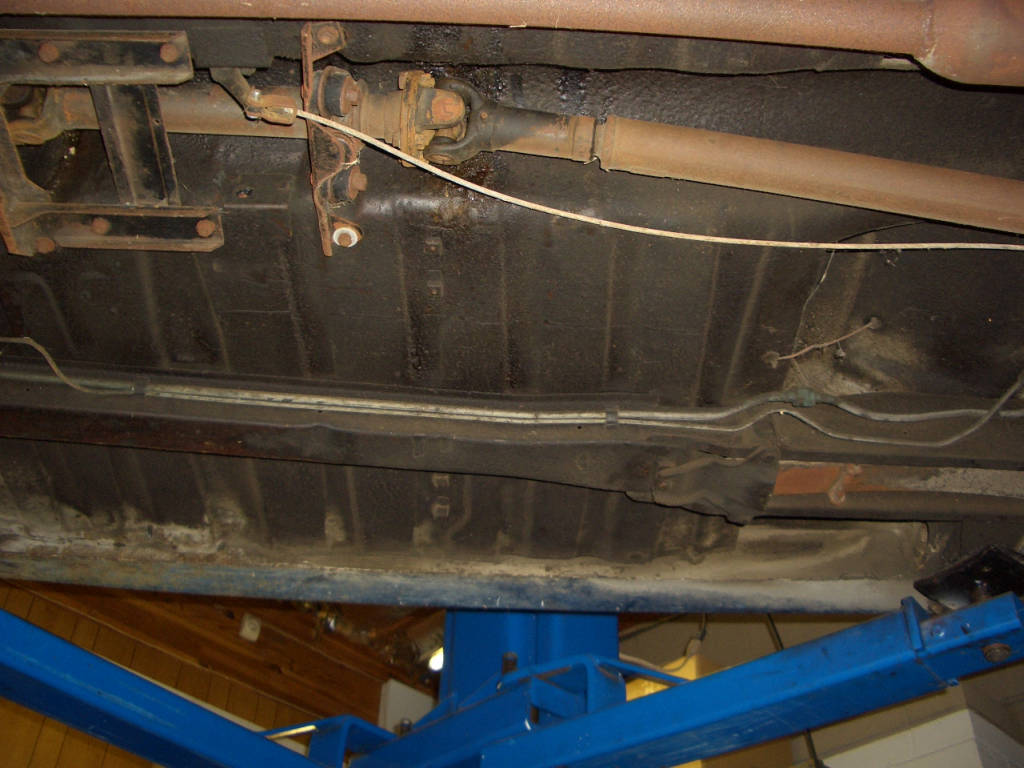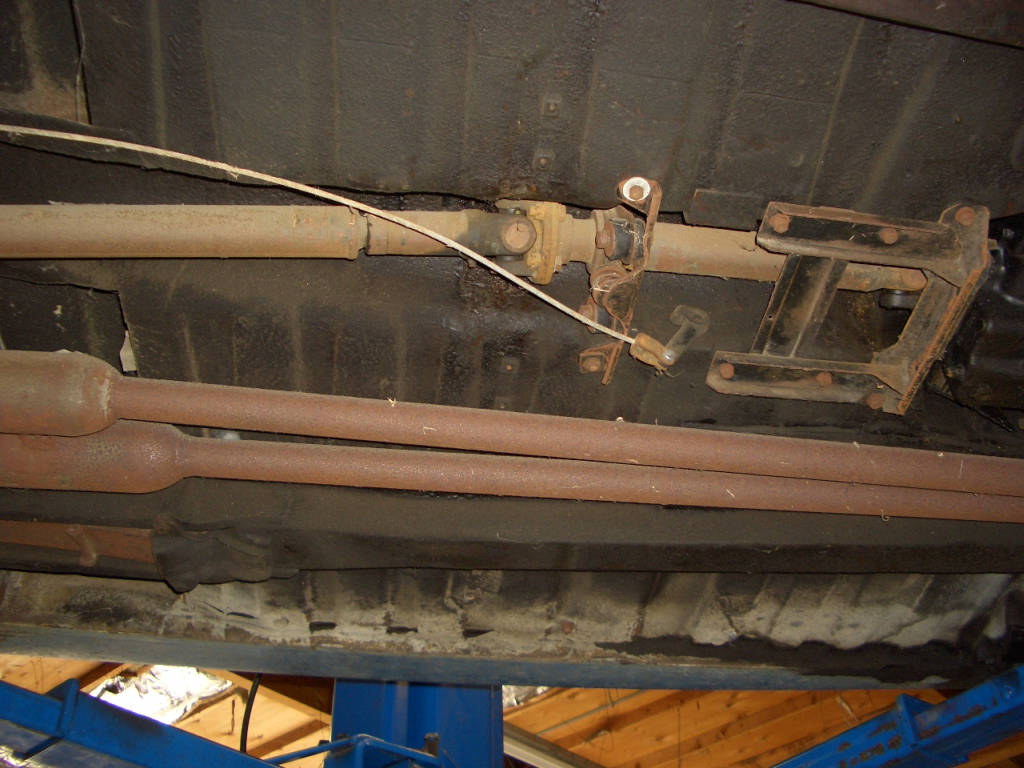 Any dark spots you see are oil stains, not rust.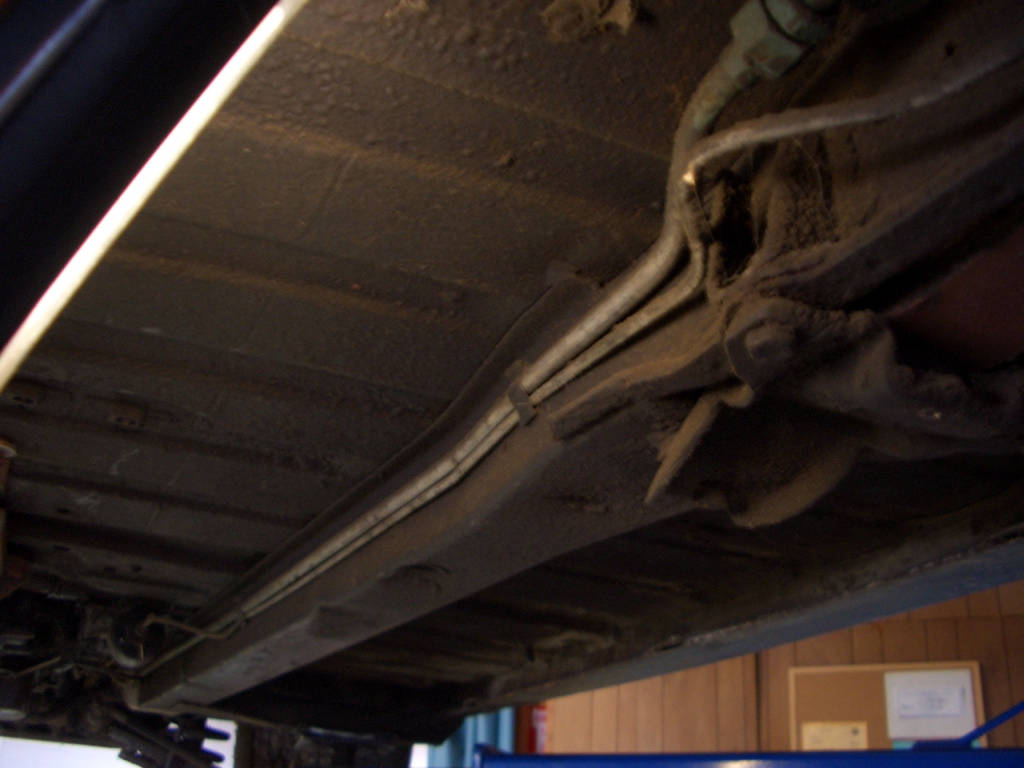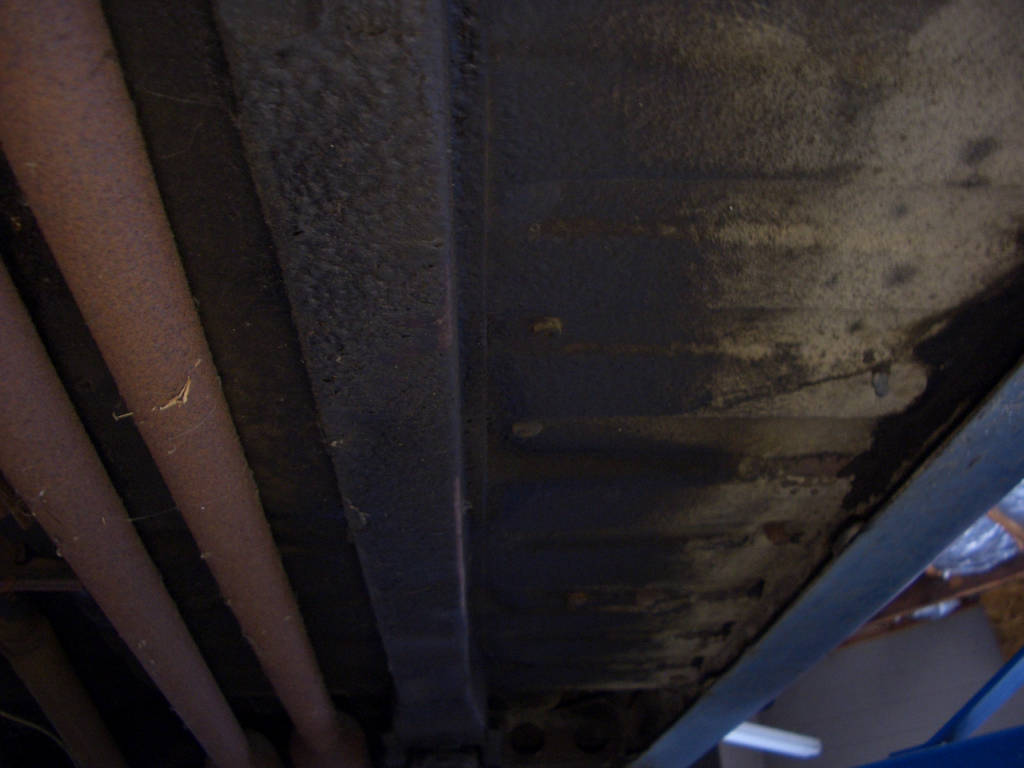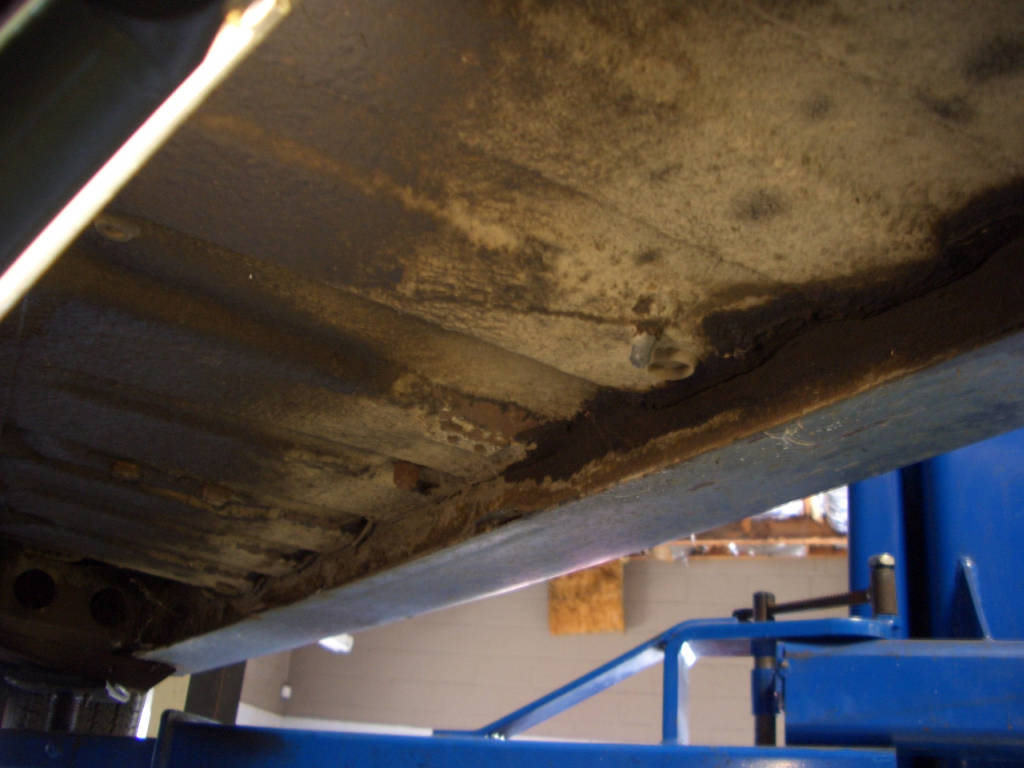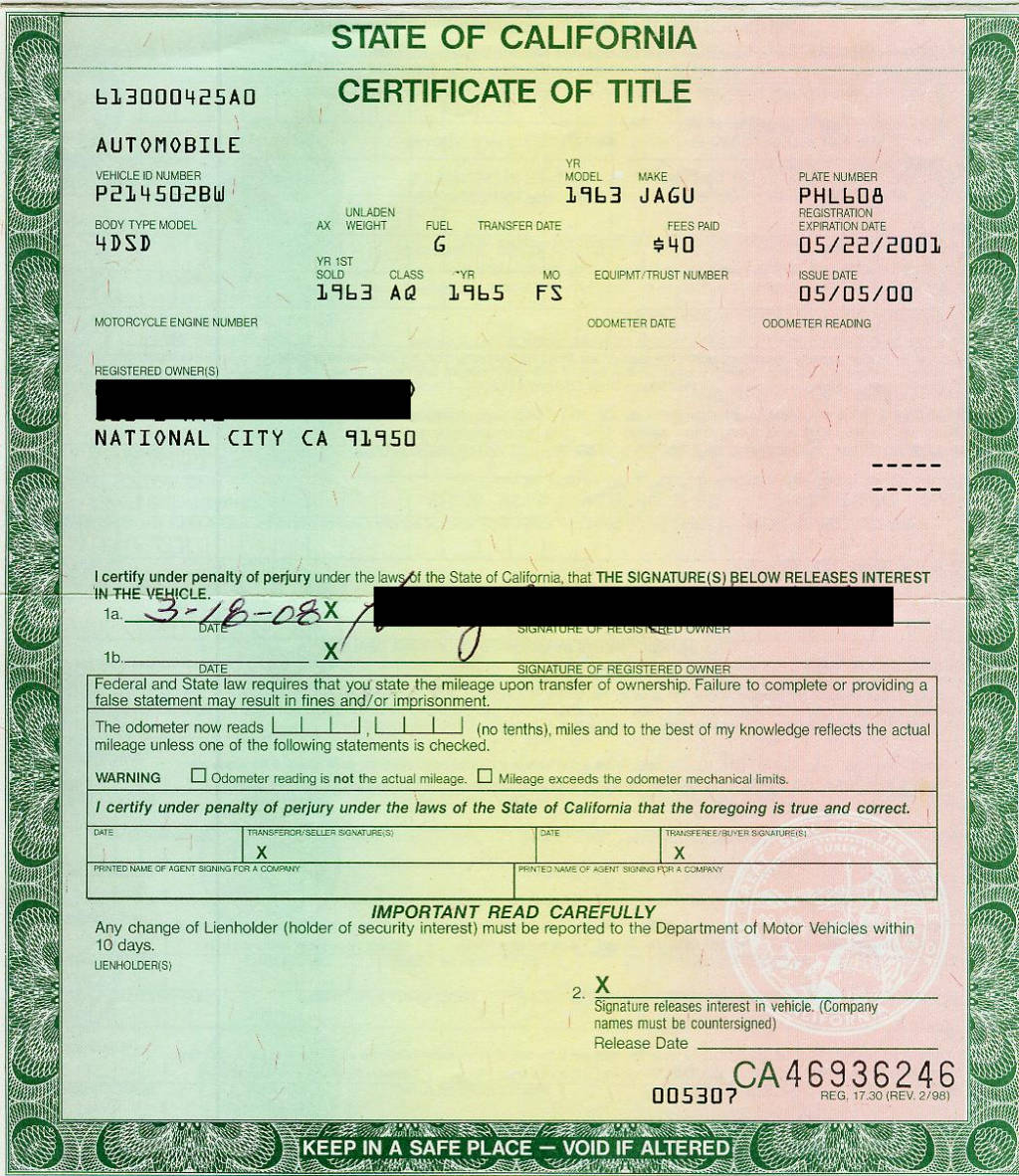 National City is in San Diego county, right next to downtown San Diego.