This '57 100-6 is a late year car with the improved cylinder head. It is a California rust free car. That is no insignificant statement. Unrestored "big Healeys" even in California typically are rusty. Ask any restoration expert and they will tell you "DO NOT BUY A RUSTY CAR"!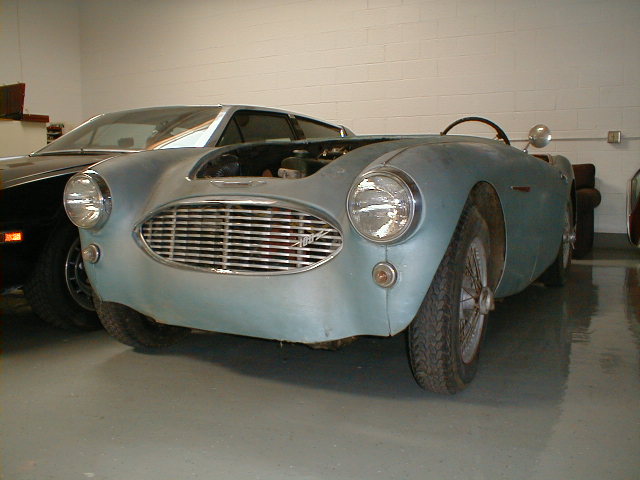 This car is totally complete - we have started de-trimming in preparation of restoration.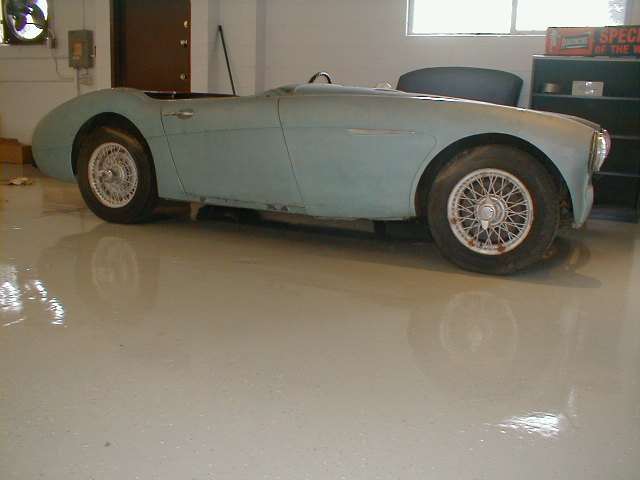 I drove this car before we started removing parts for refinishing. It ran, shifted and drove very nice. It was the last owner's daily driver(70 plus years old). He had a valve job done several years ago.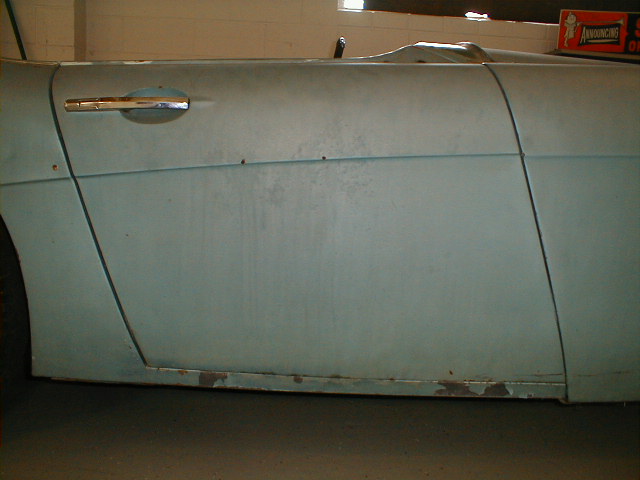 The dark areas of the rocker are where the paint has flaked off down to a lower layer, not rust.
Note how even the door gaps are - this is a very straight car!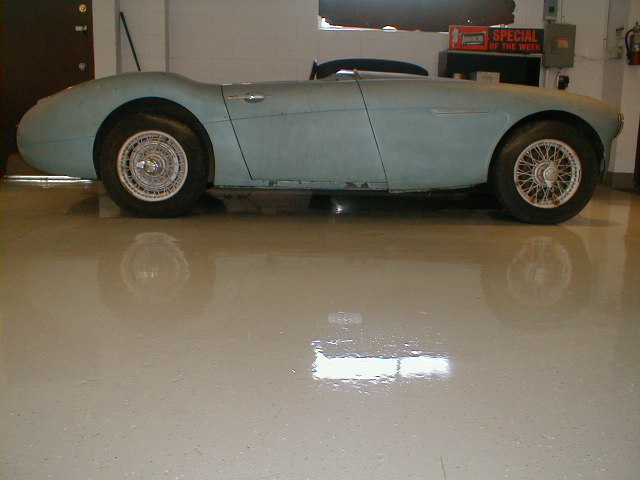 Just another view. This is also a matching numbers car. Meaning that the chassis # and the engine # matches the Heritage certificate. It was originally red with a red interior.
$11,990