Mercedes 190SL Interior Restoration Continued
by Brian Peters' Motoring Investments
If you arrived here though a search or surfing, click HOME for full site functionality and contact info.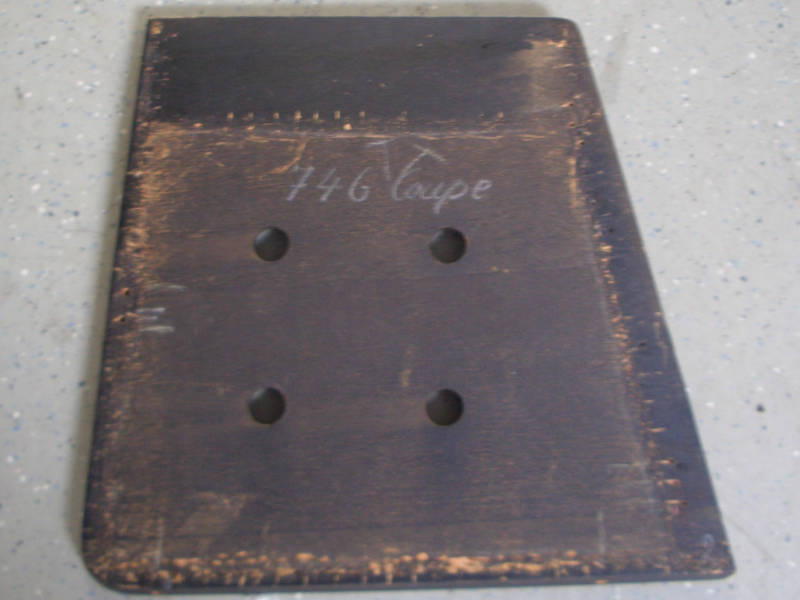 The old kinderseat bottom required replacing due to numerous nail holes and dry rot.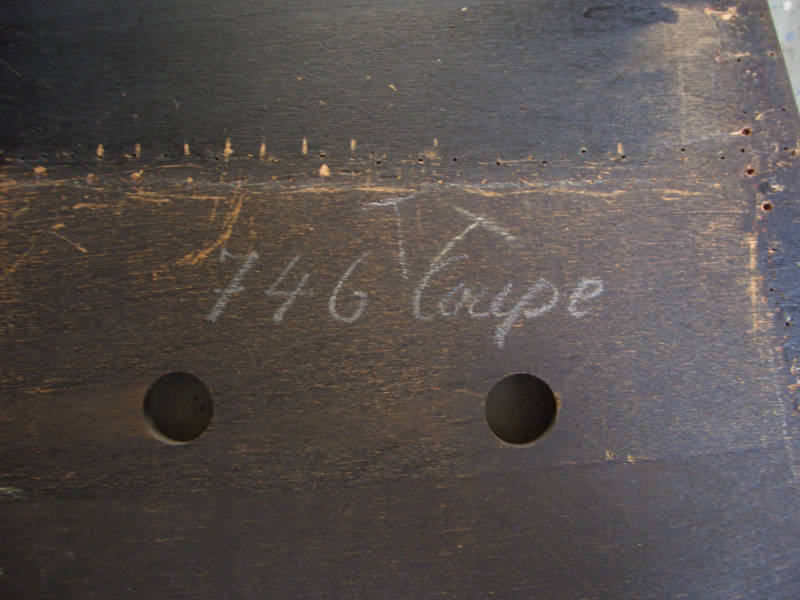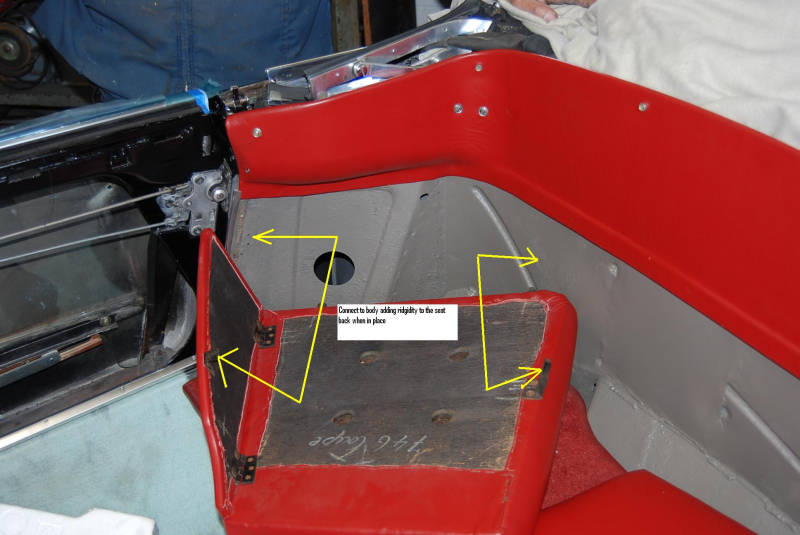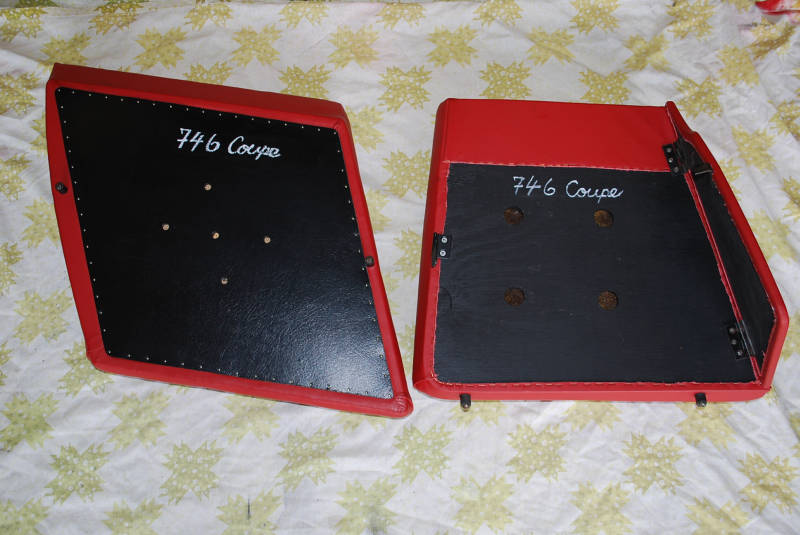 We made new kinderseat boards and duplicated the hand-written body number. Note that the backrest board is not actually wood but a sort of fiberboard.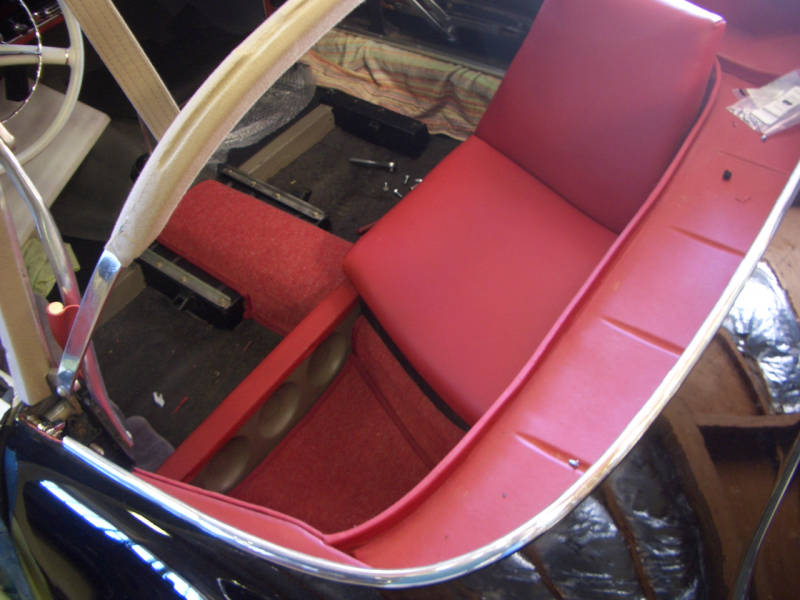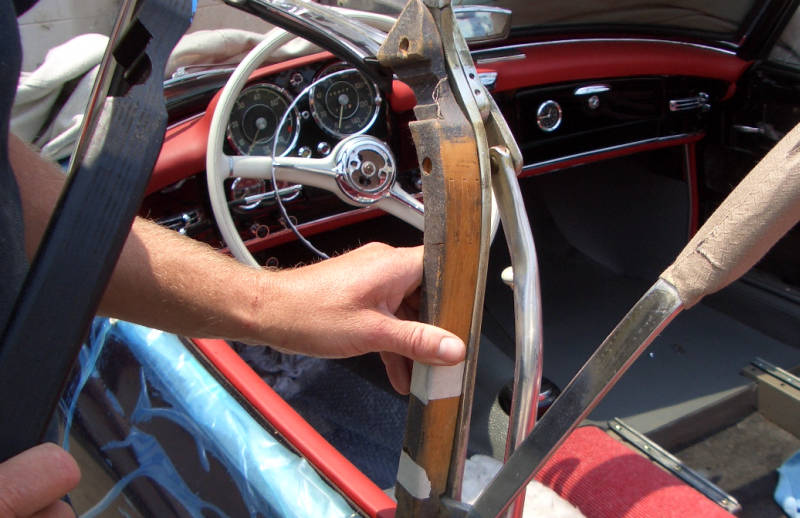 The original "B" pillar wood pieces required replacing.

The new ones that we purchased required adjustment in the woodshop to fit properly.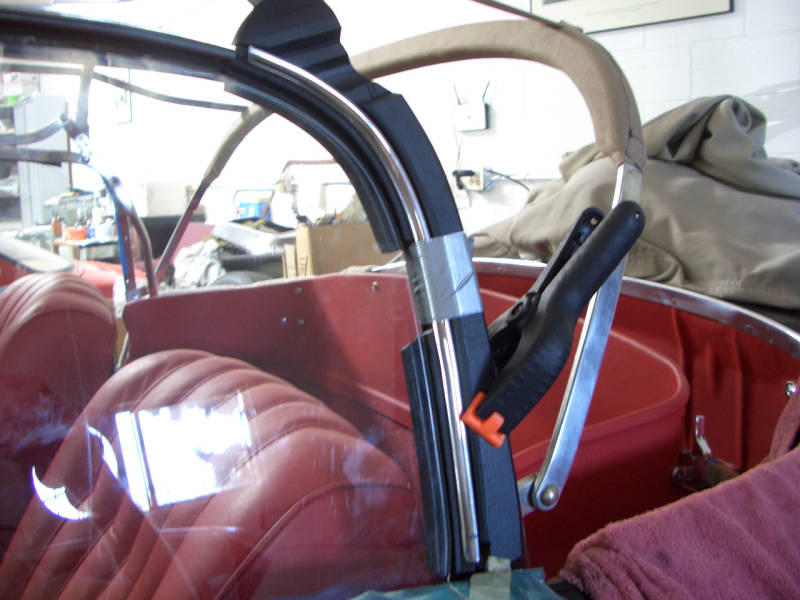 Here we installed the bright seal-track & old pieces of seal in order to get the correct window fit.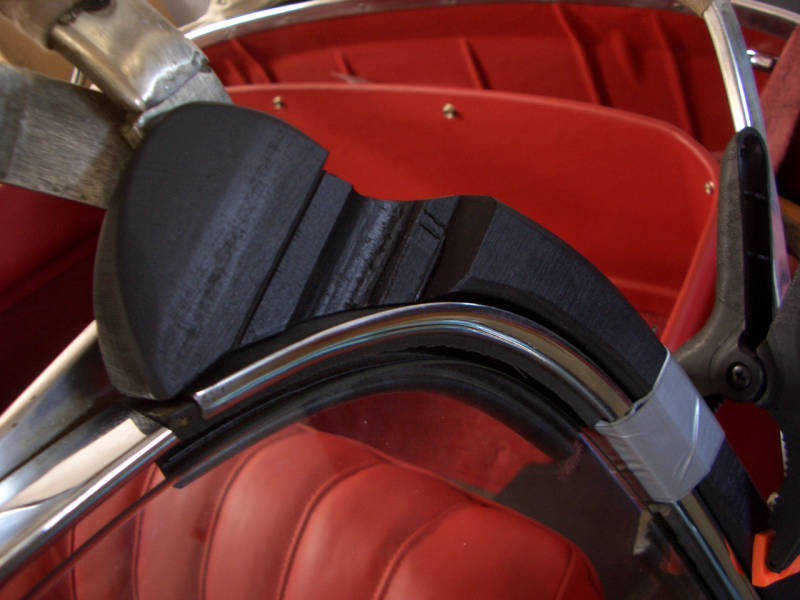 The bright track attaches to the wood, the weather seal inserts into the track, then the seal must contact the side glass uniformly.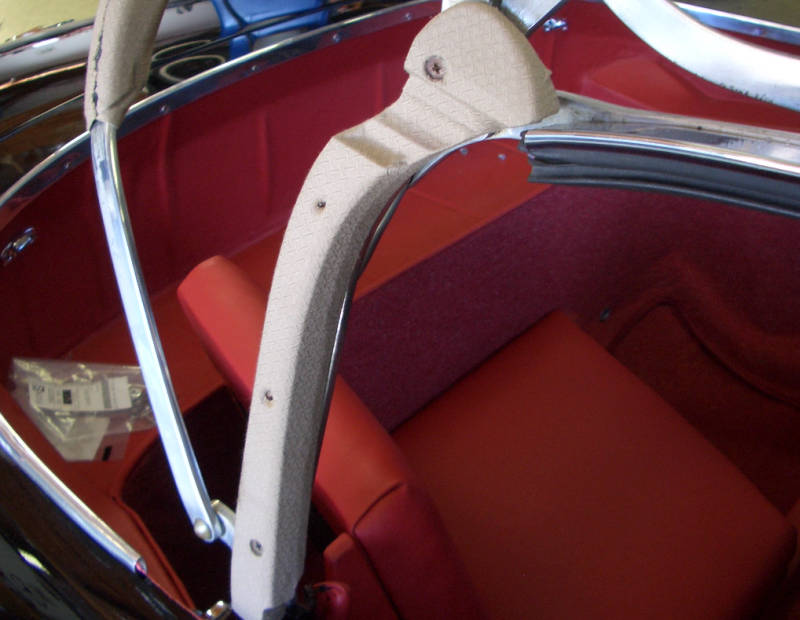 The finished wood piece covered in bowdrill before the seal & track is installed.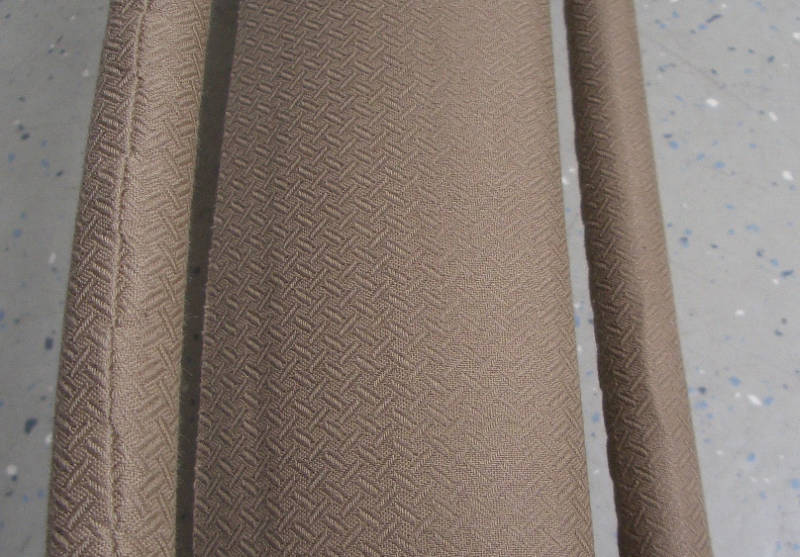 The back of the soft top frame.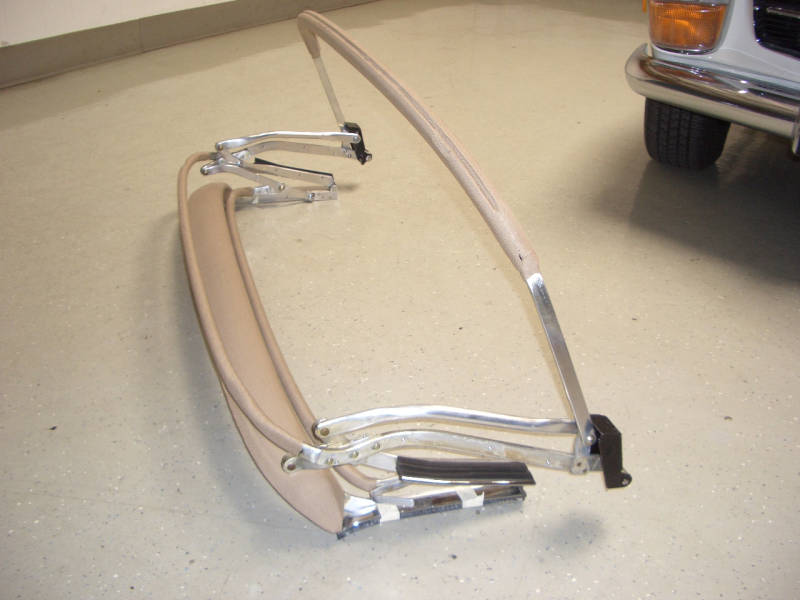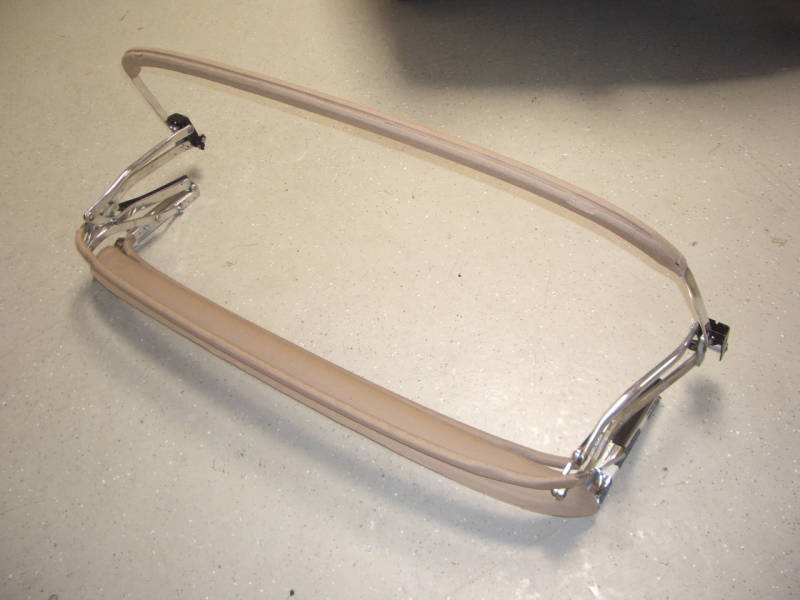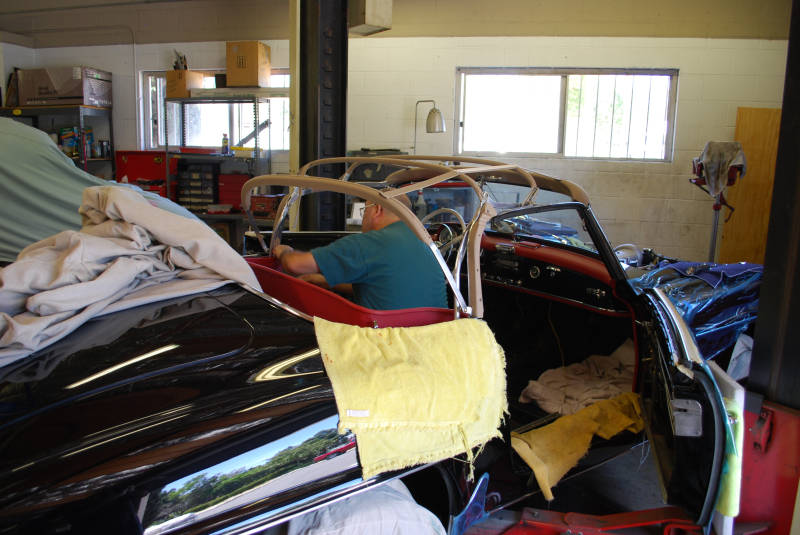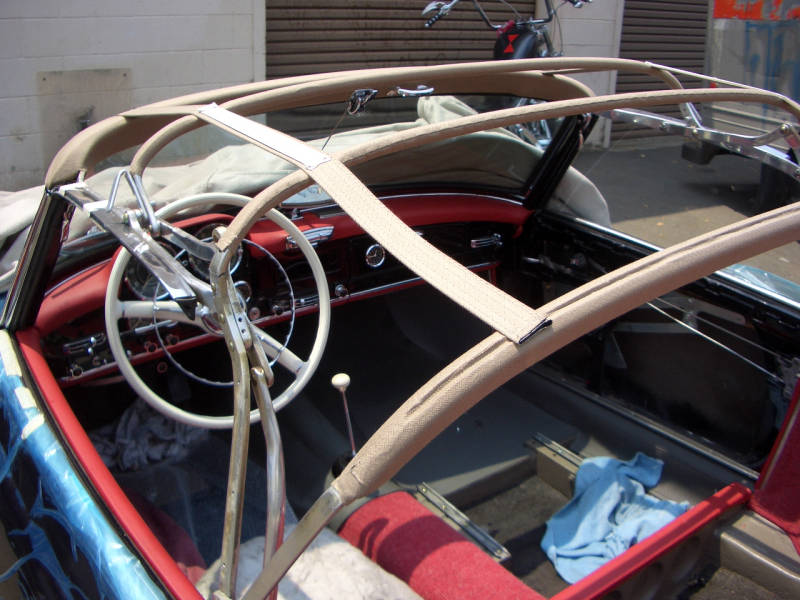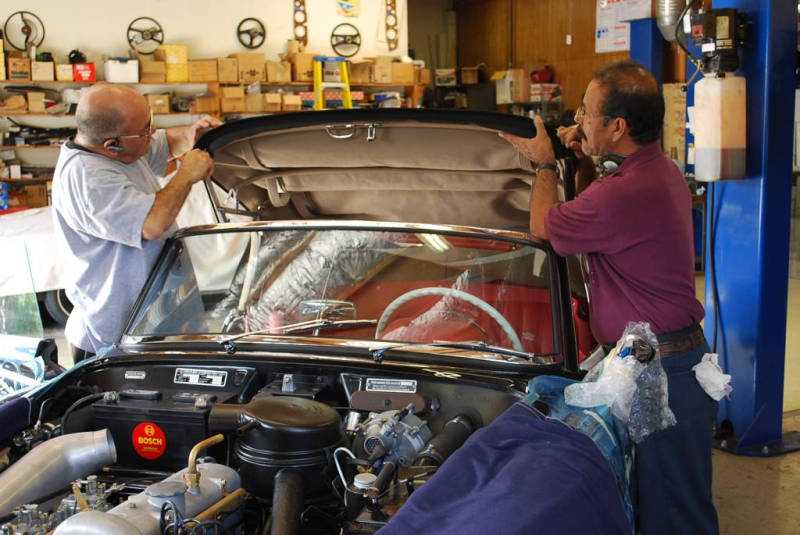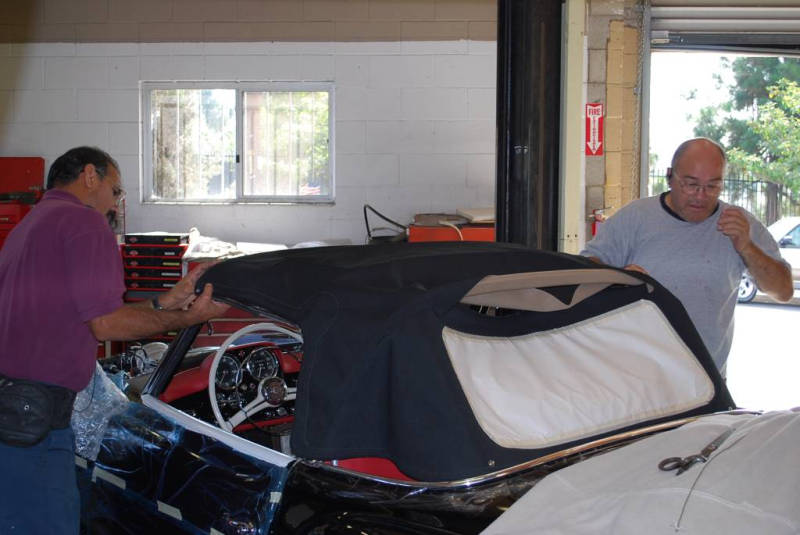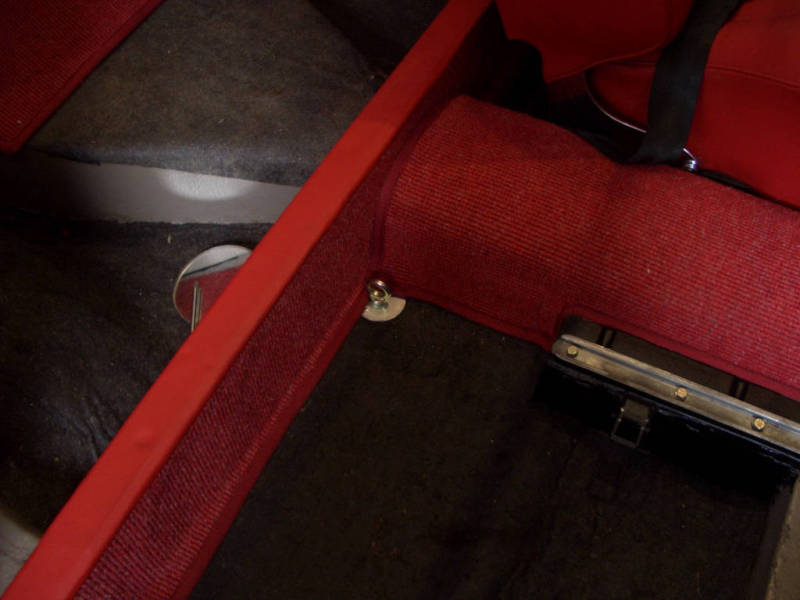 Eyebolt for the seatbelts.