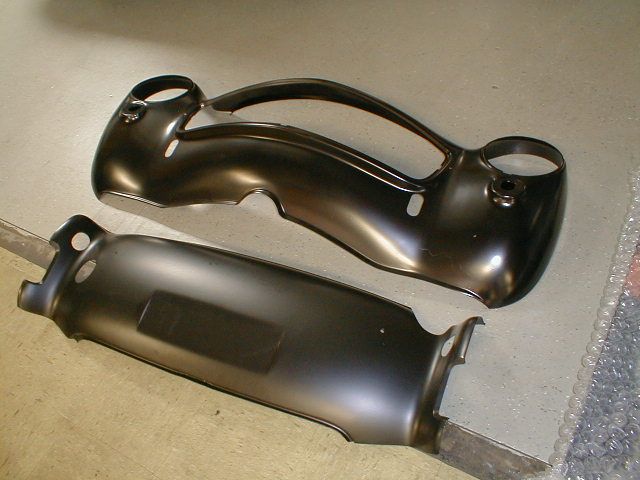 The new nose and tail piece.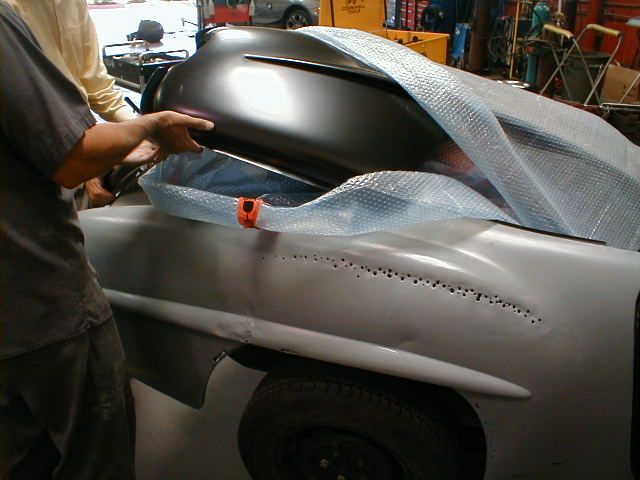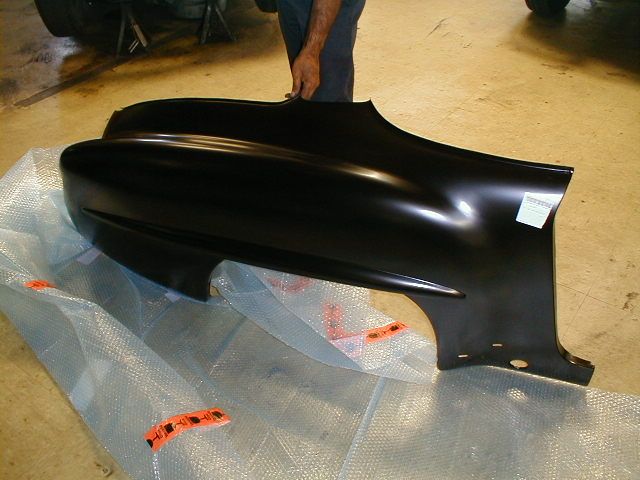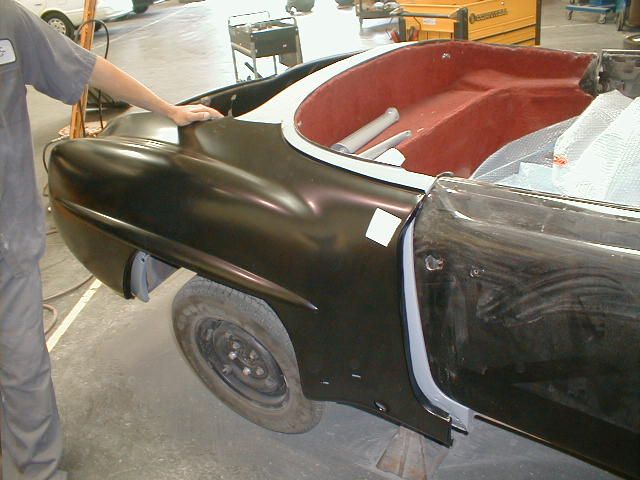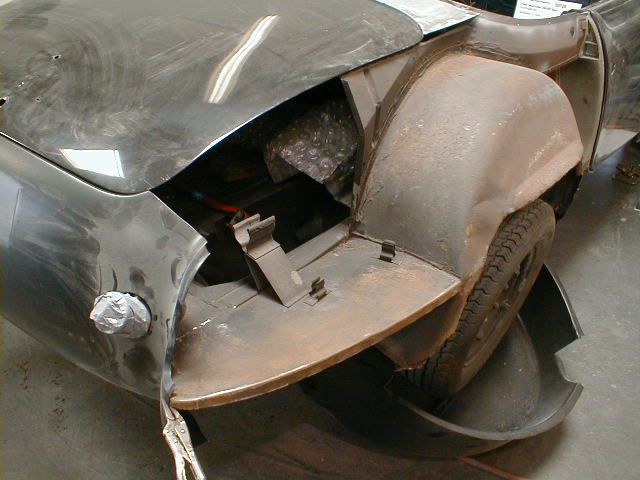 The "wheelhouse" or inner fender is visible after the outer fender is removed .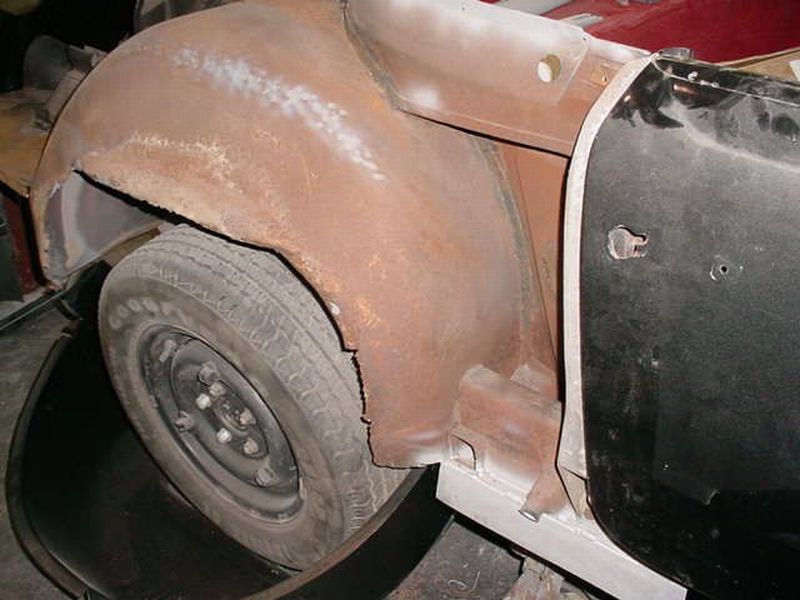 The new wheelhouse is visible below the tire.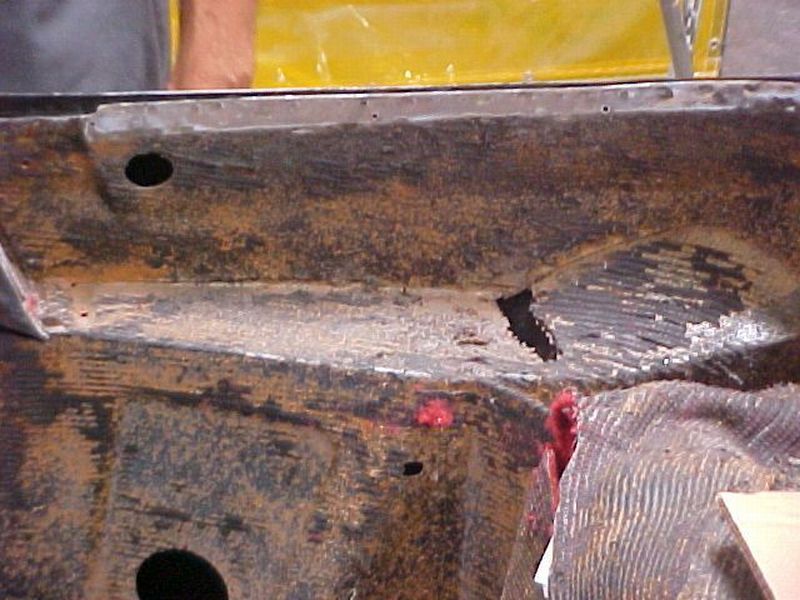 This is a hole caused by water and dirt sitting on top of the wheelhouse inside the fender.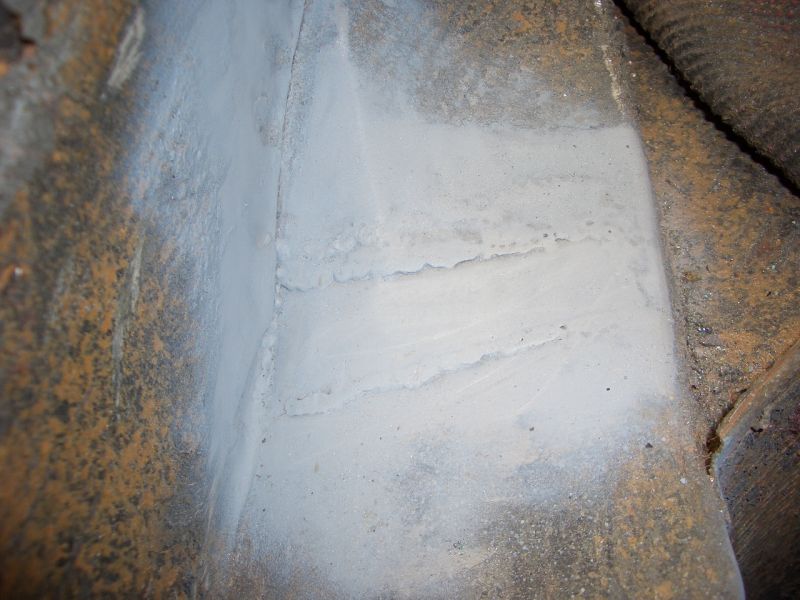 This is the same panel as seen in the preceding photo only now repaired and a different angle. Once the body is all put back together, this area is never seen.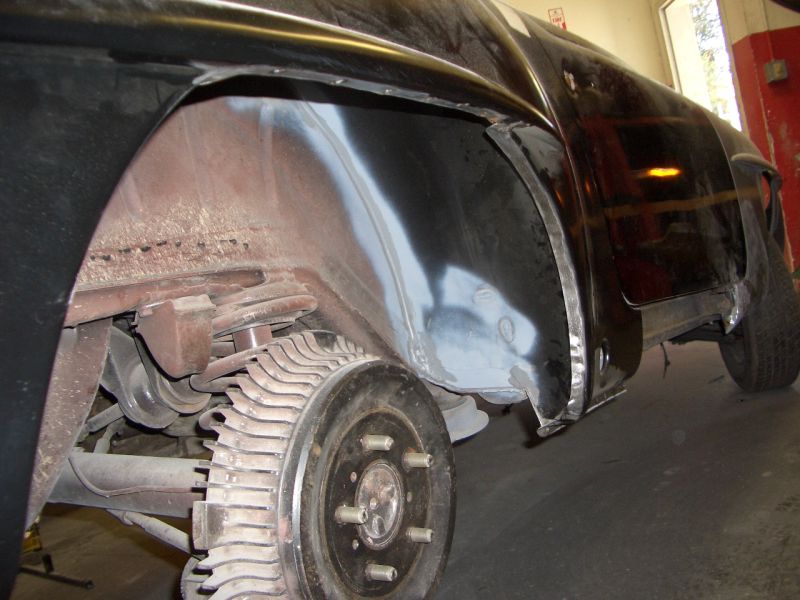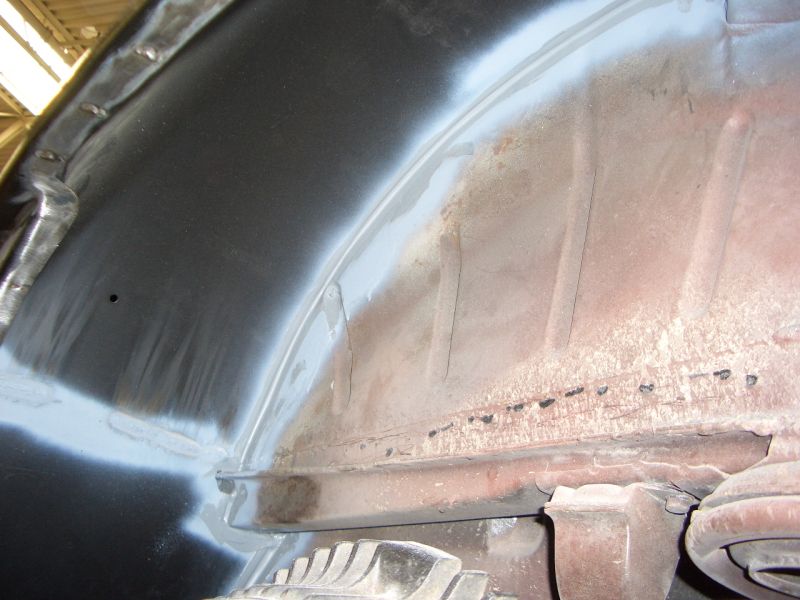 The new wheelhouse is welded in place and seam-sealed. The perforated area was also repaired with new metal.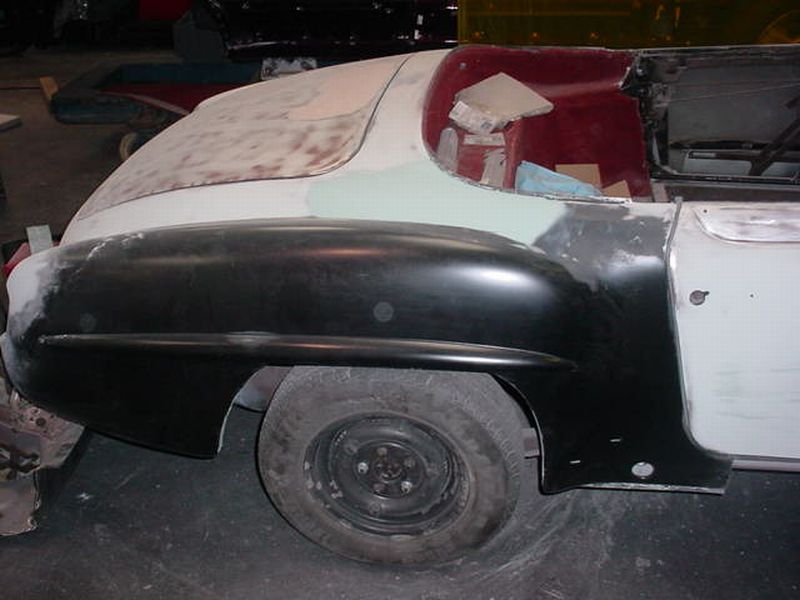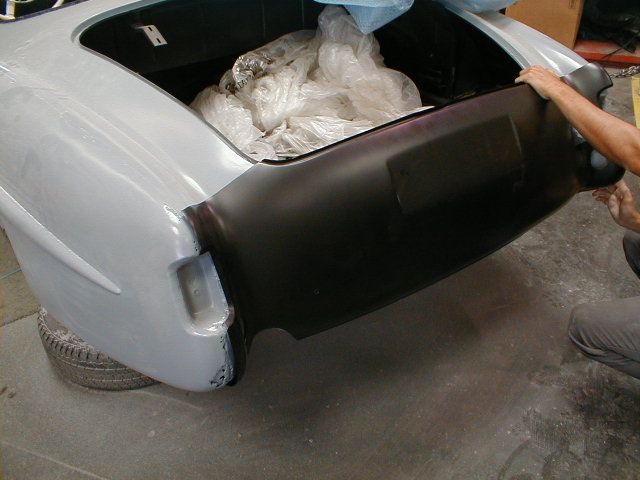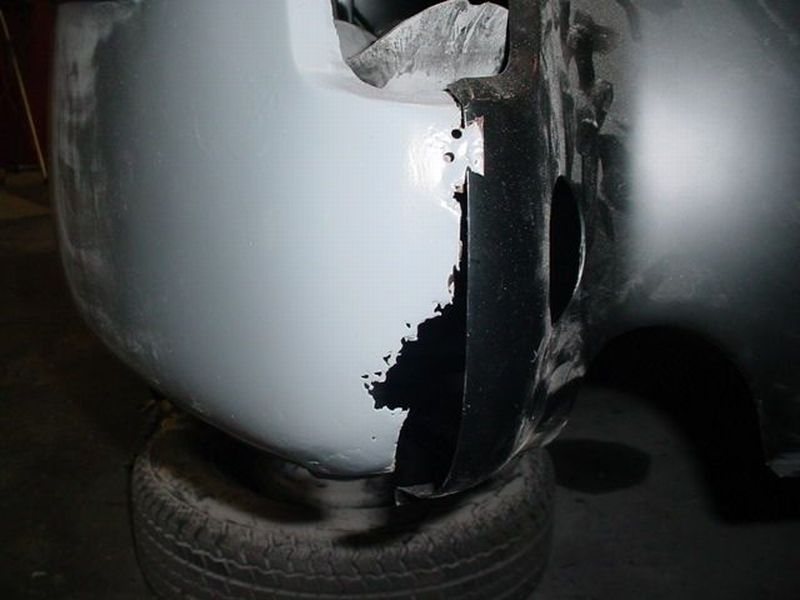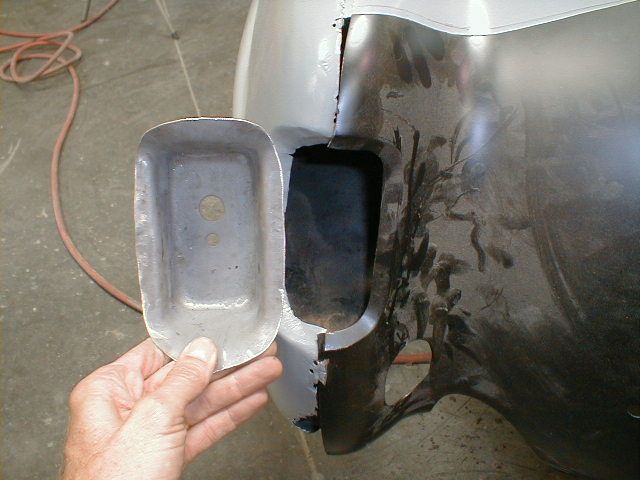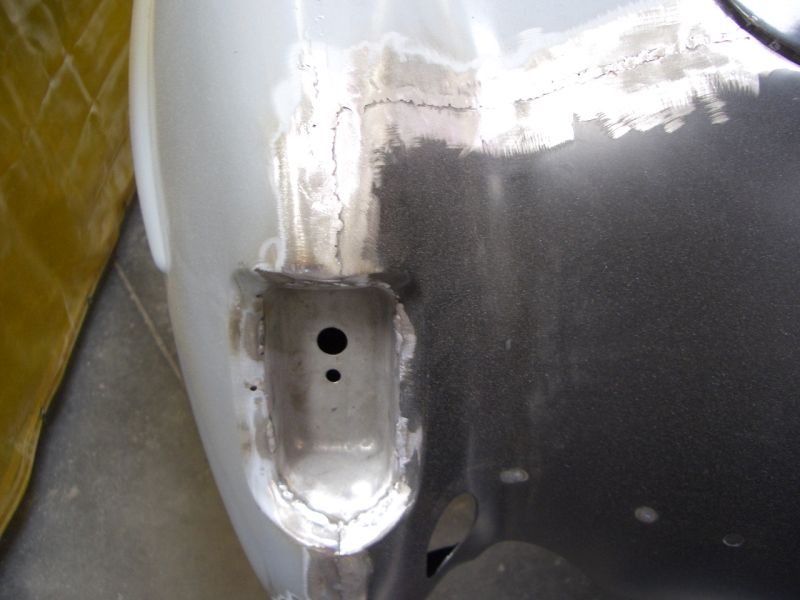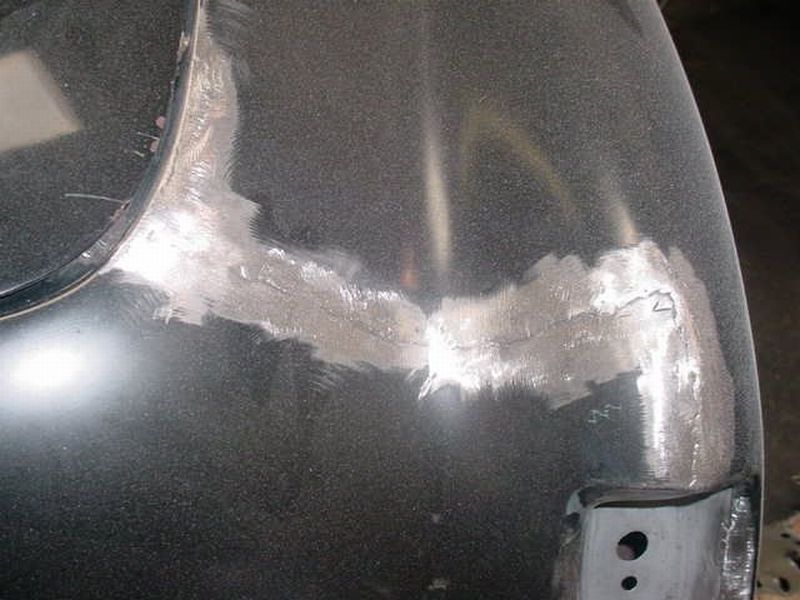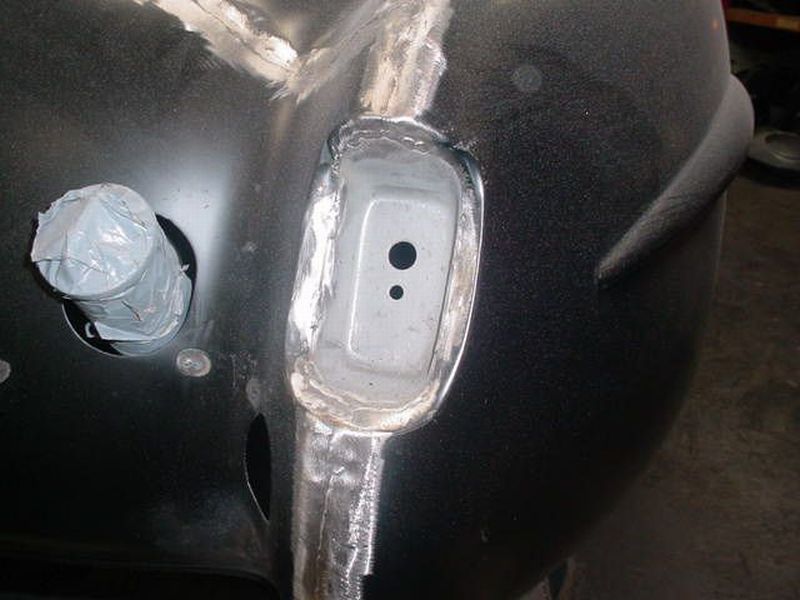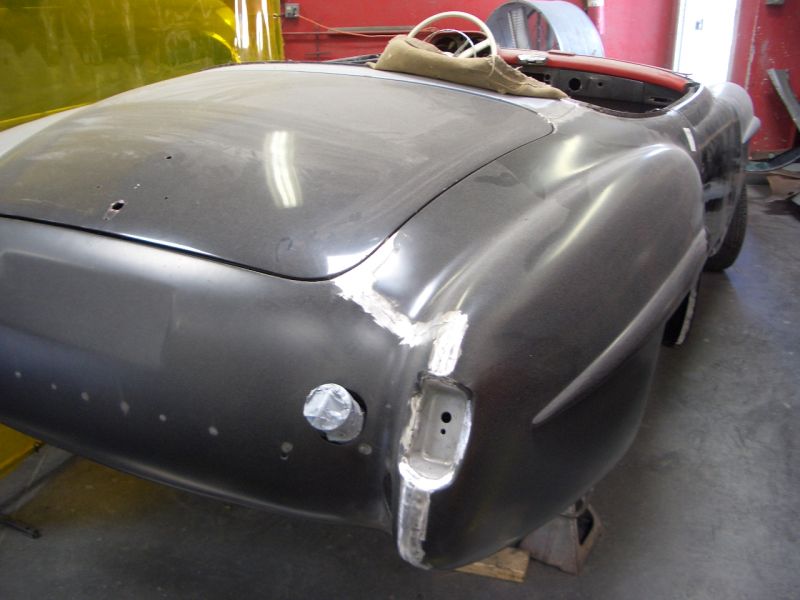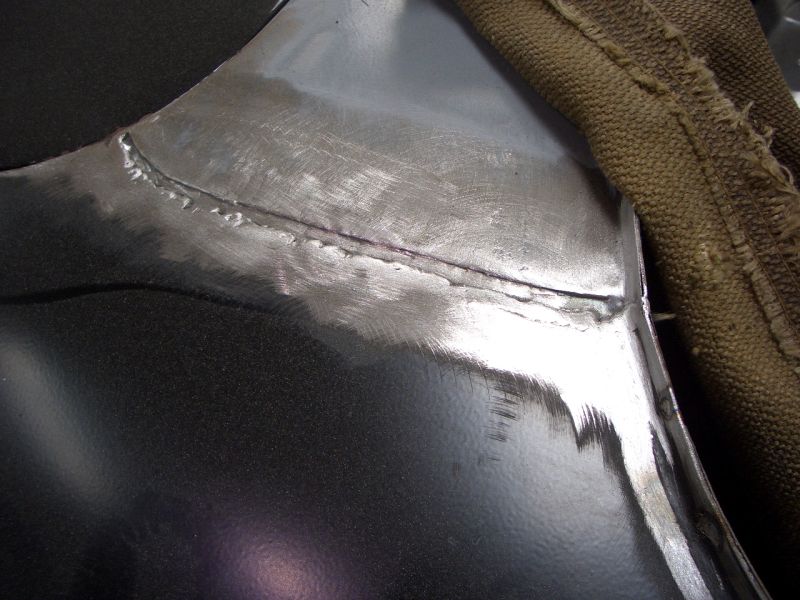 This is the seam at the top of the right rear fender where it meets the deck.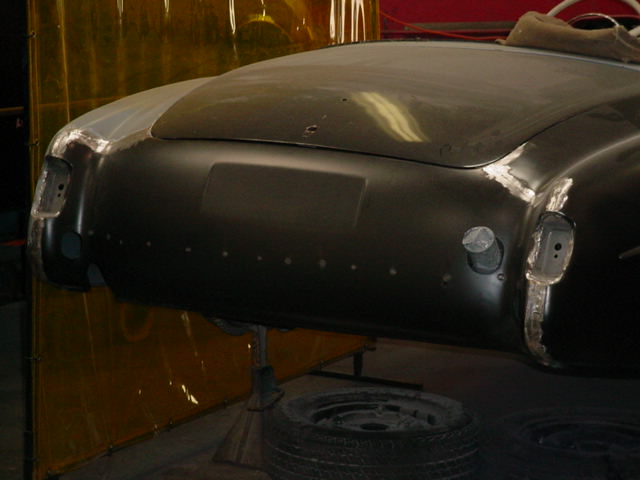 HOME
In case you arrived at this page through a search or surf, click above to get to the main website.