Mercedes R107 350SL 380SL 450SL 560SL restoration services
TRUNK FLOOR RUST REPAIR - right side well
Motoring Investments HOME
Sometimes an otherwise sound, solid early R107 car will have an isolated rusty area in the left side of the trunk floor. This can be due to a number of reasons including: leaving wet tire chains here after a ski trip, a spilled soft drink, a compromised trunk seal, et cetra. What leads to the rust is the presence of the rubber mat here which holds the moisture in for an extended period of time (years) and the lack of a drain hole.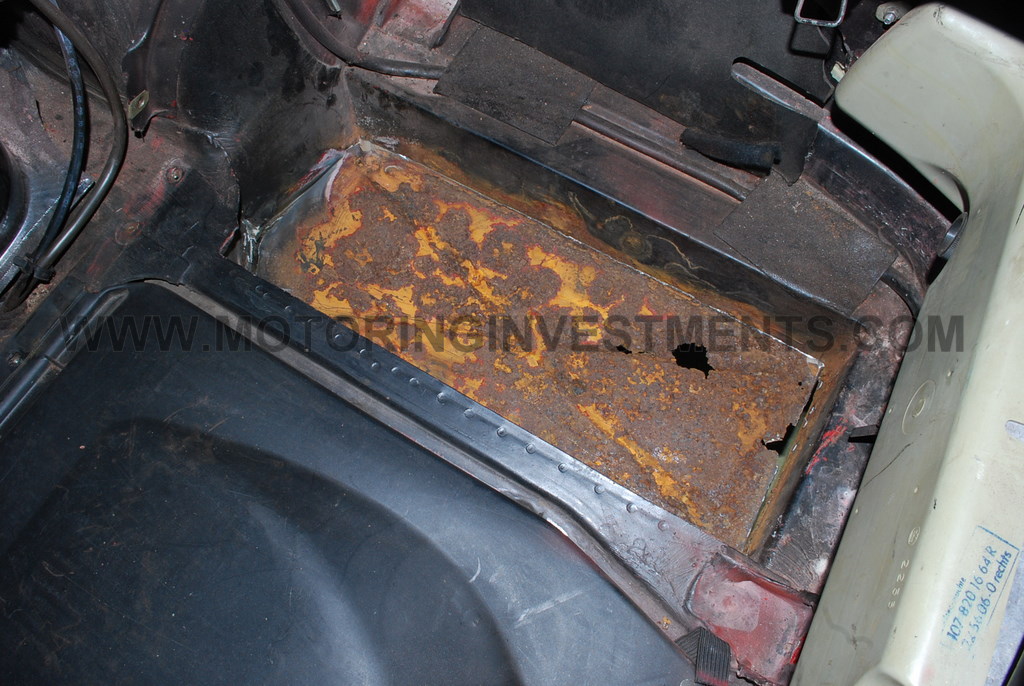 Below we have done a photo documentation of the steps taken to renew the right side well of an early R107 (450SL).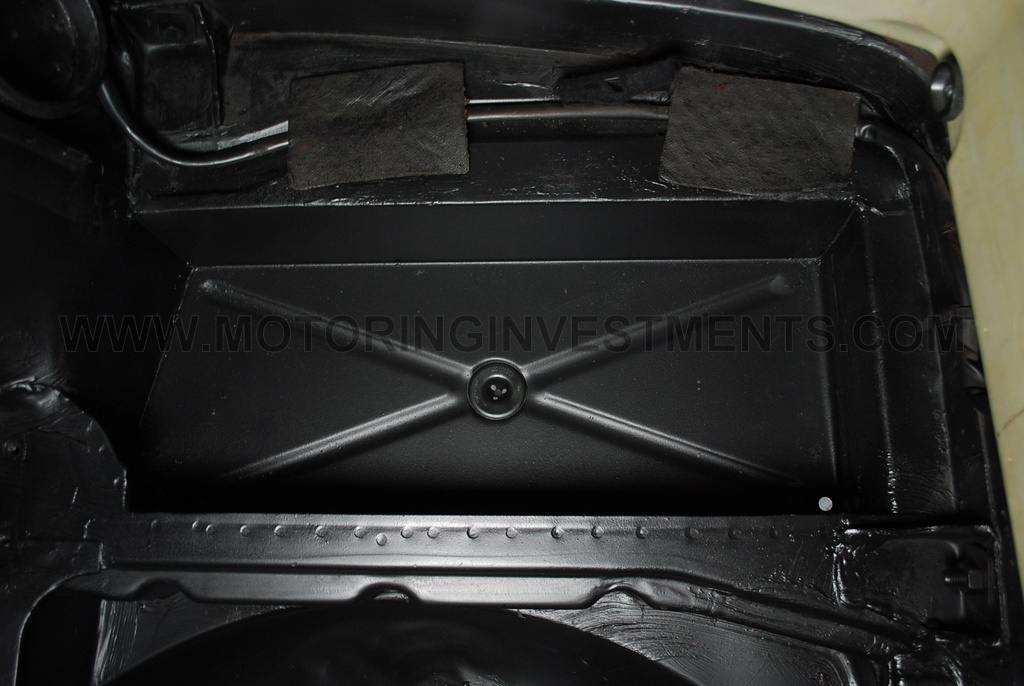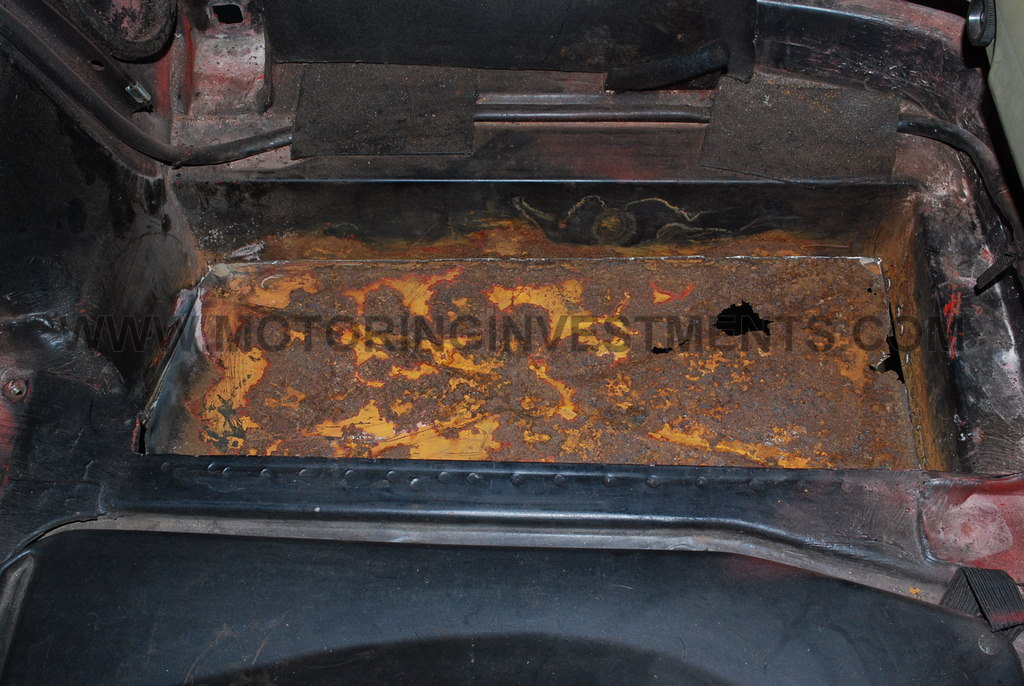 The floor is cut out to solid metal around the perimeter of the floor.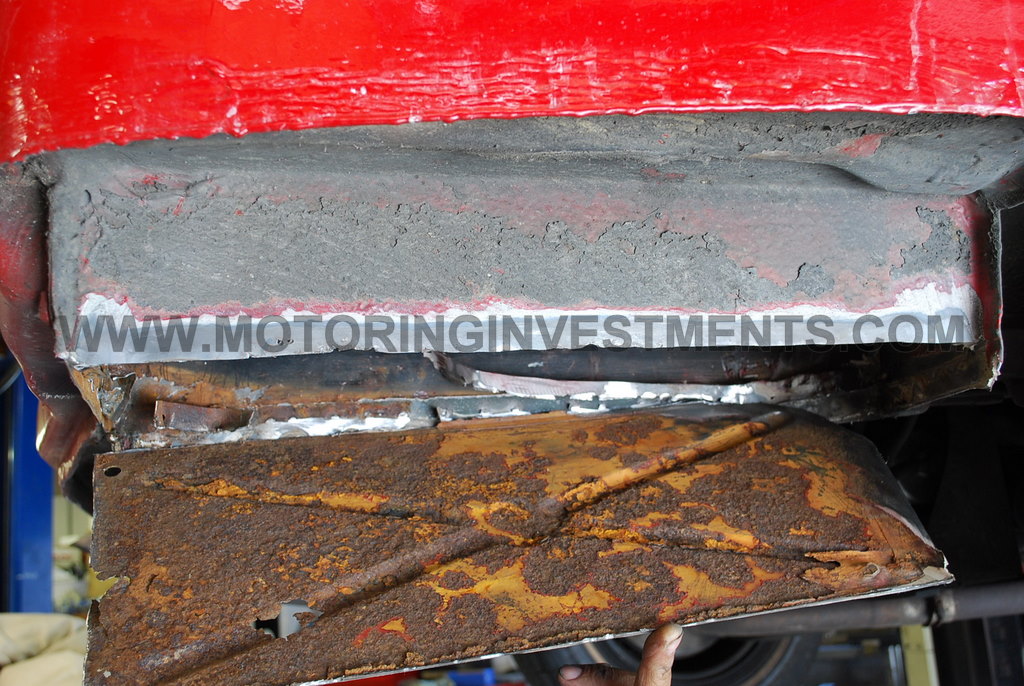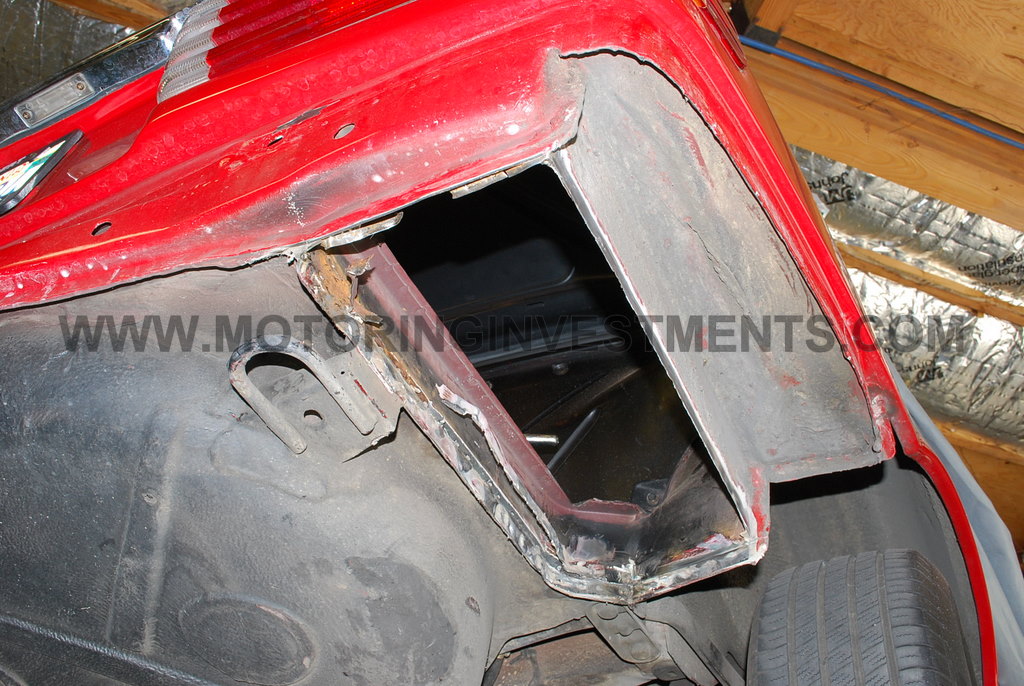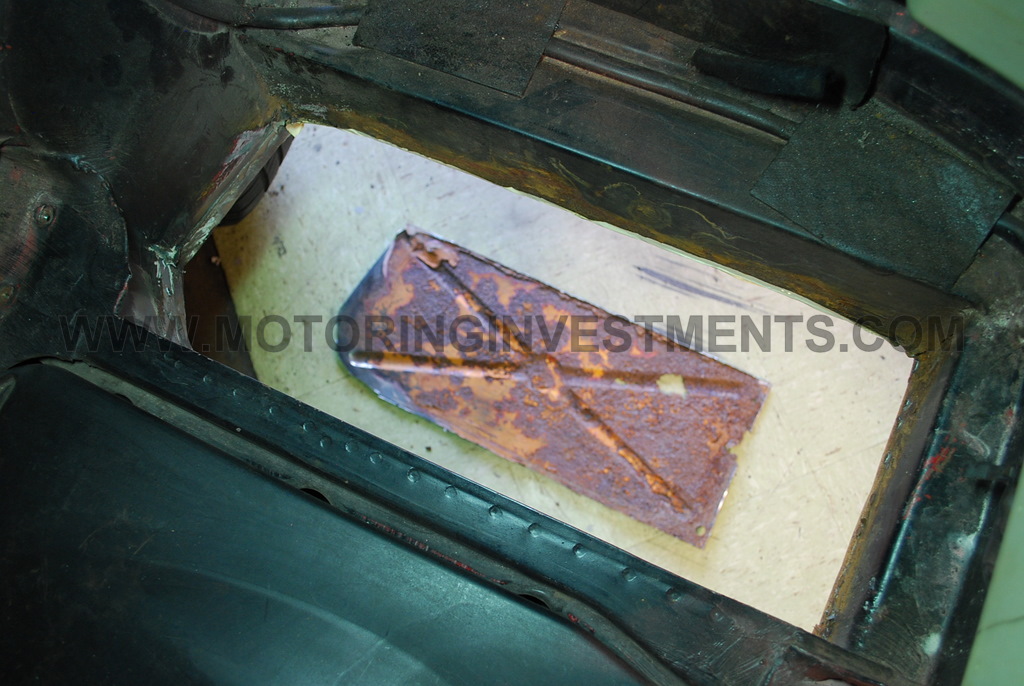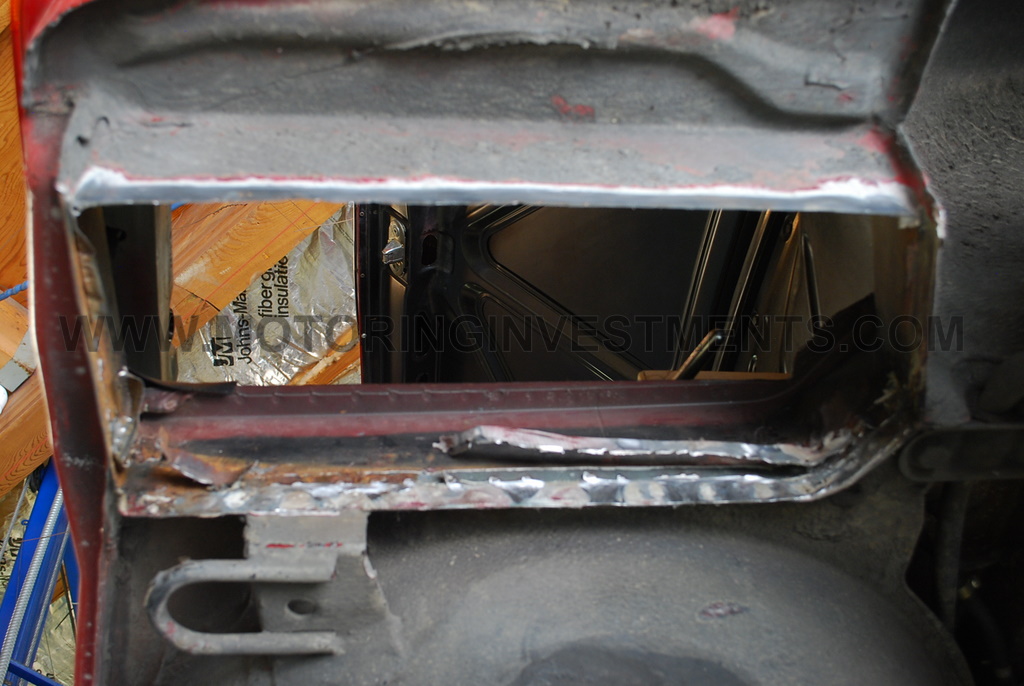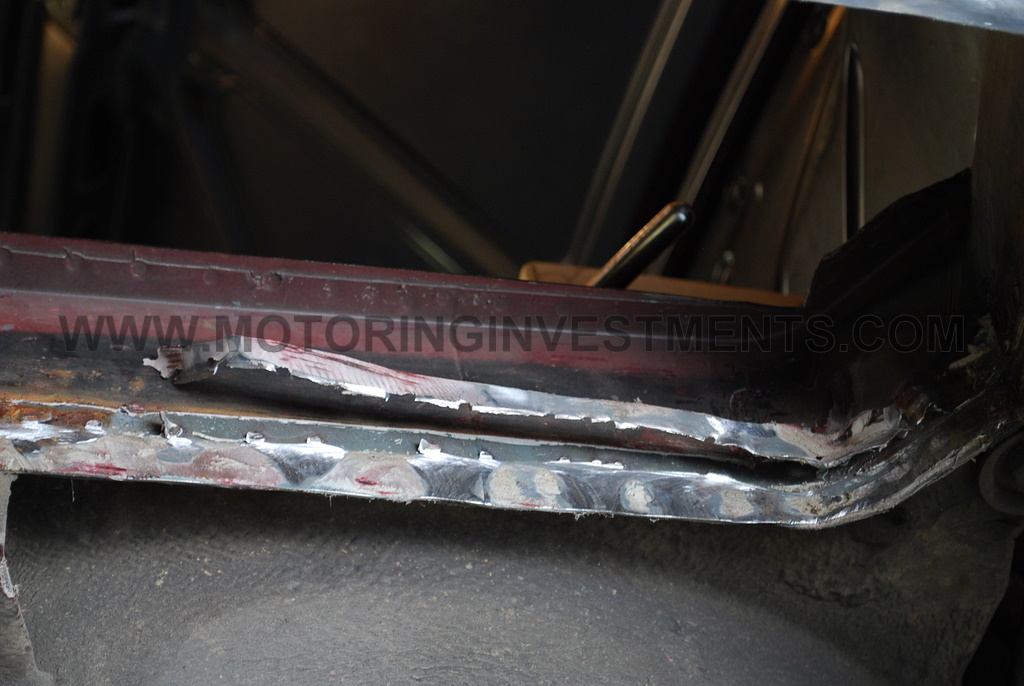 The surfaces are cleaned up.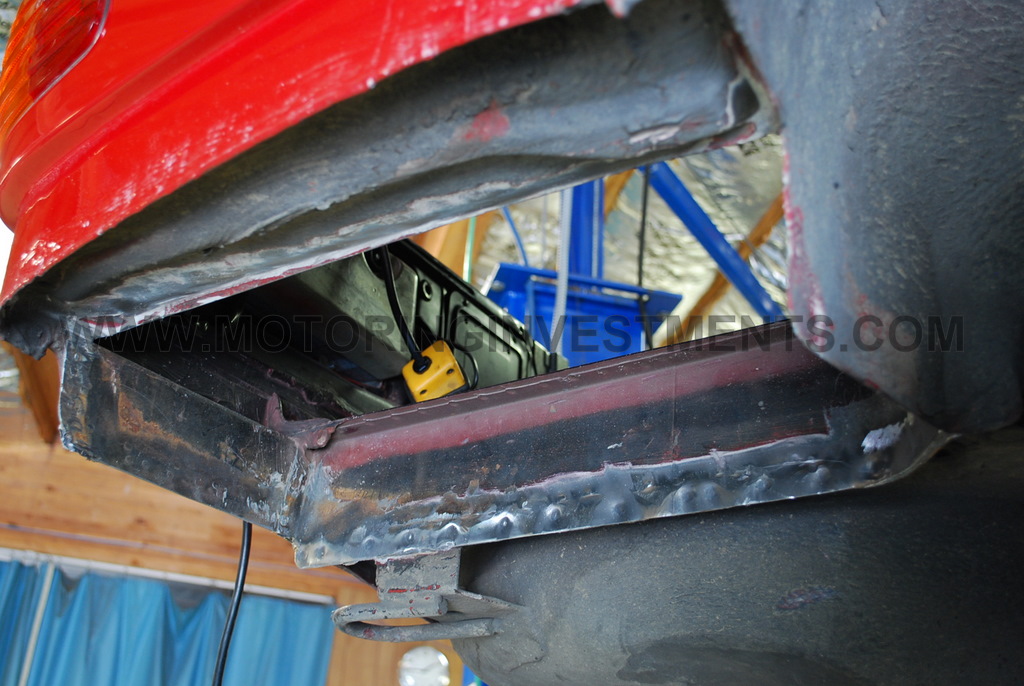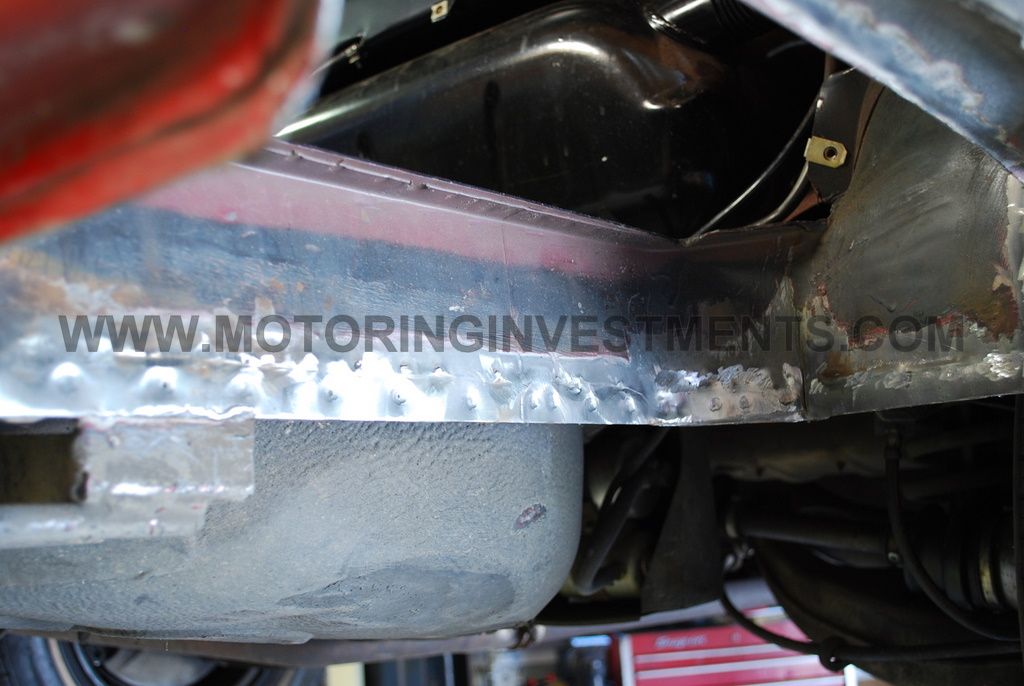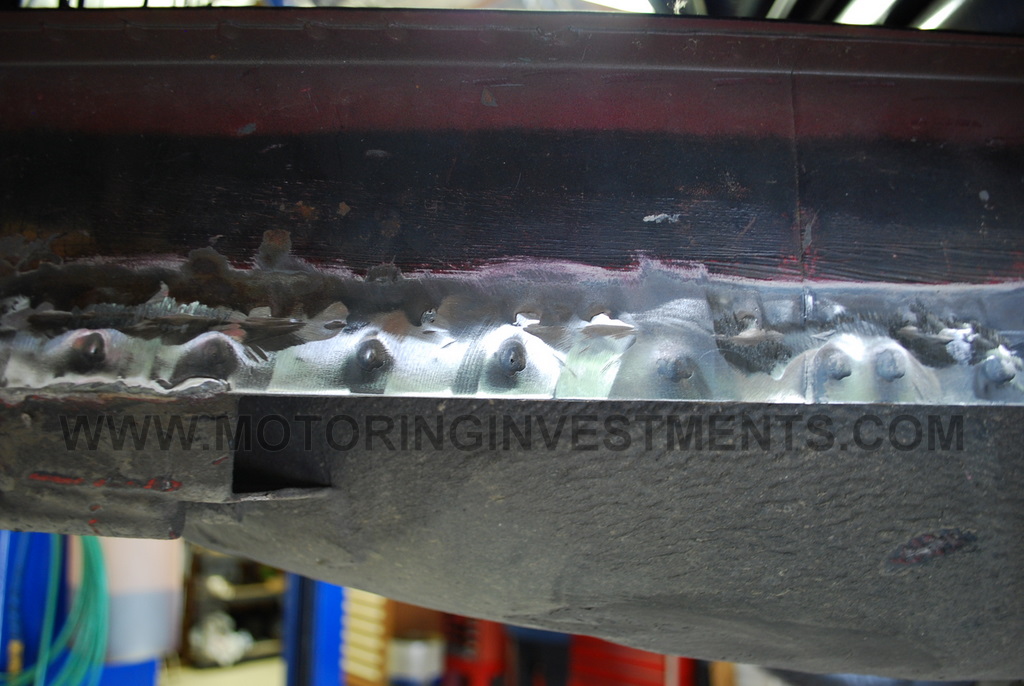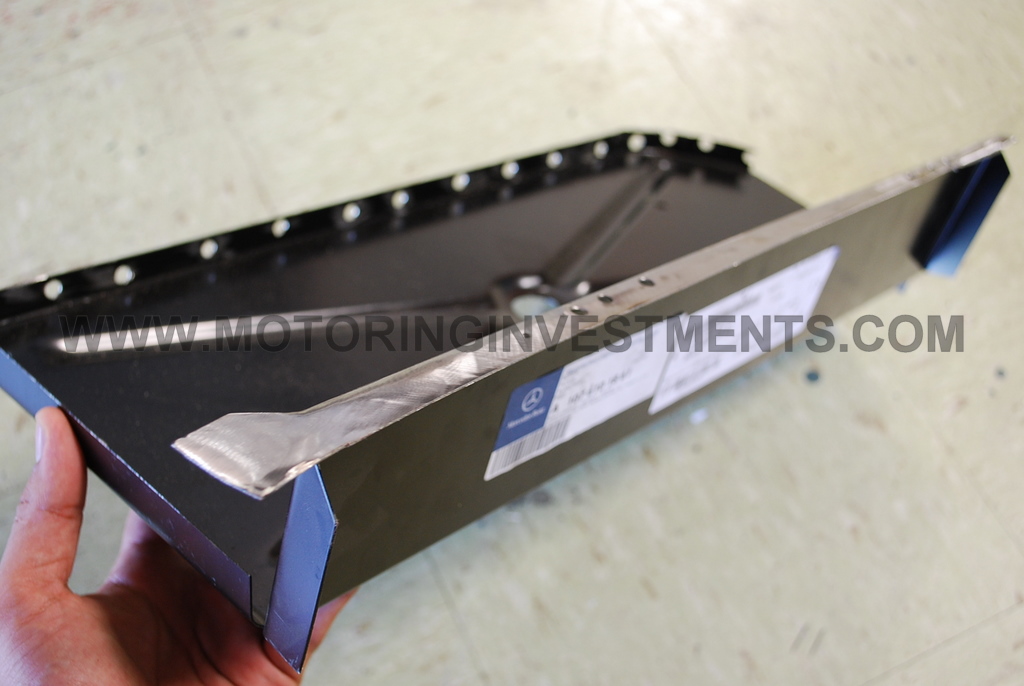 Fortunately Daimler-Benz is one of the few manufactures who produce factory repair parts for 20 plus year old models. In this case the piece ordered is much larger than what we need to make this repair in the most unobtrusive manner. Because of this we cut the piece down to what we need.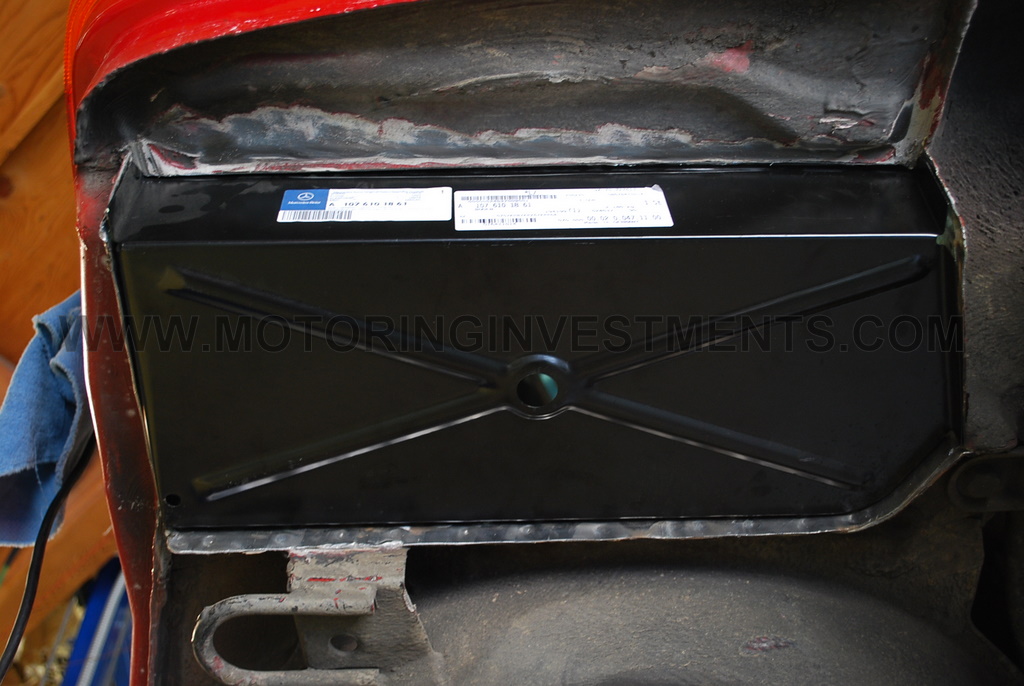 Repair part fitted in place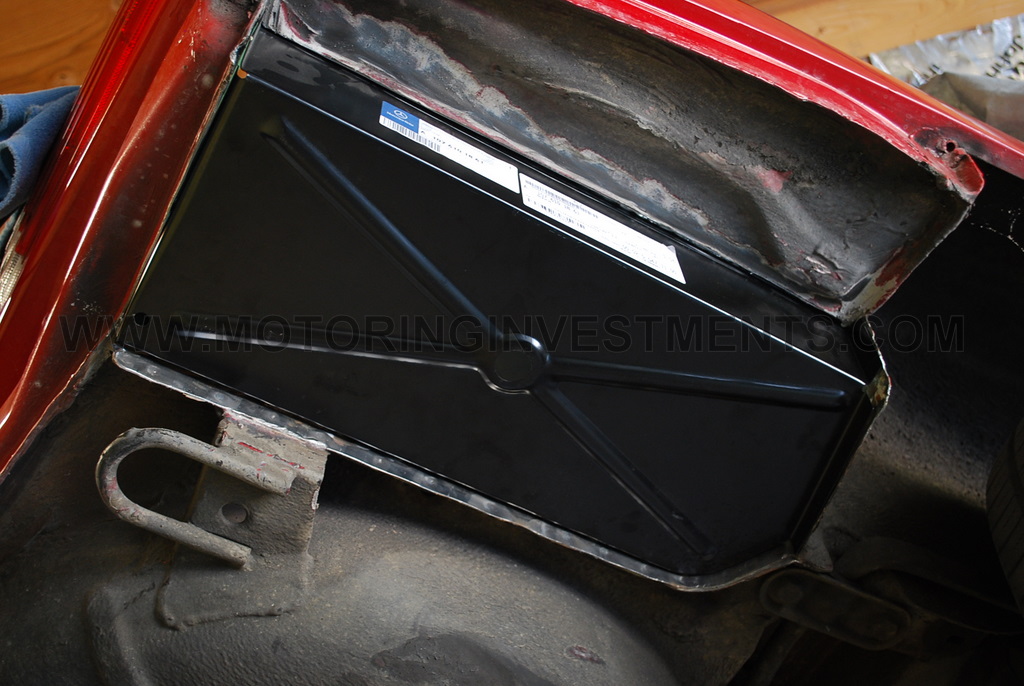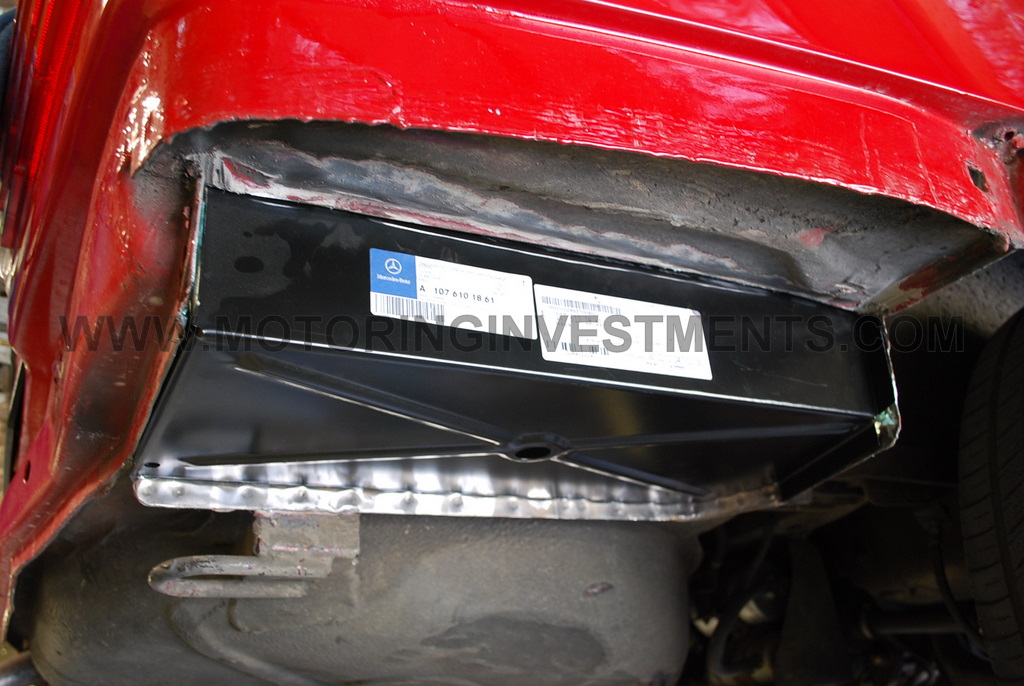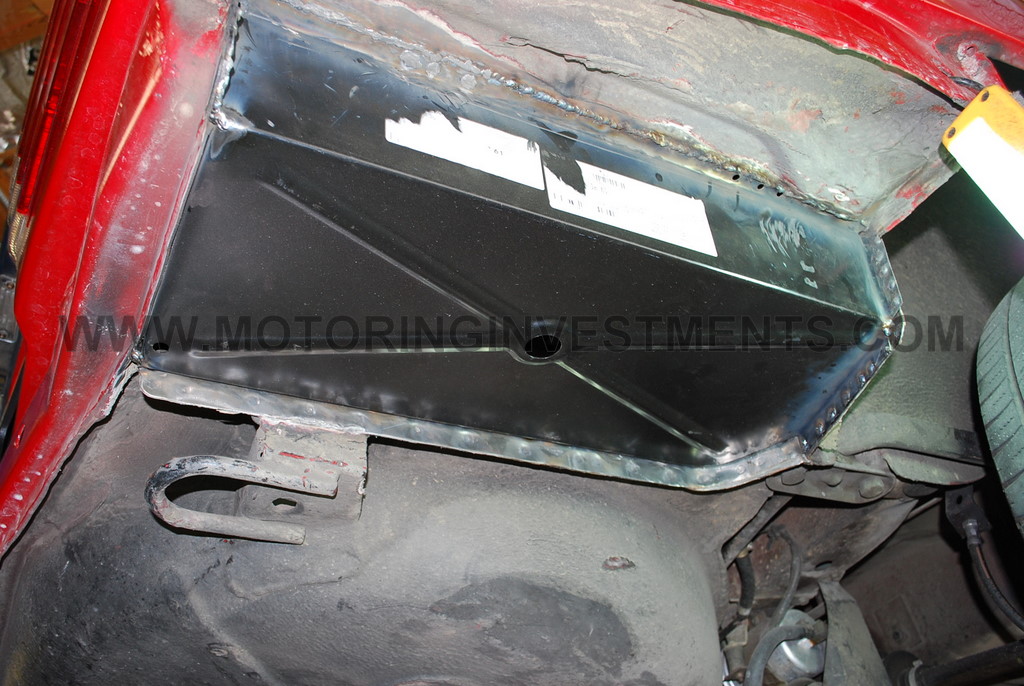 Welding started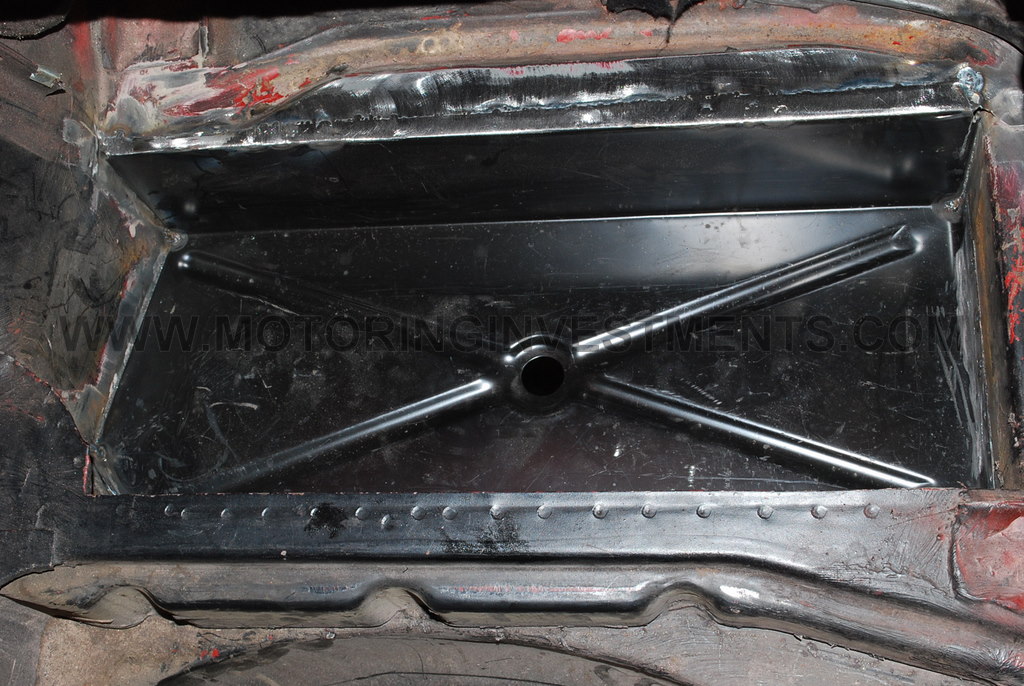 After welding the bead is ground down smooth.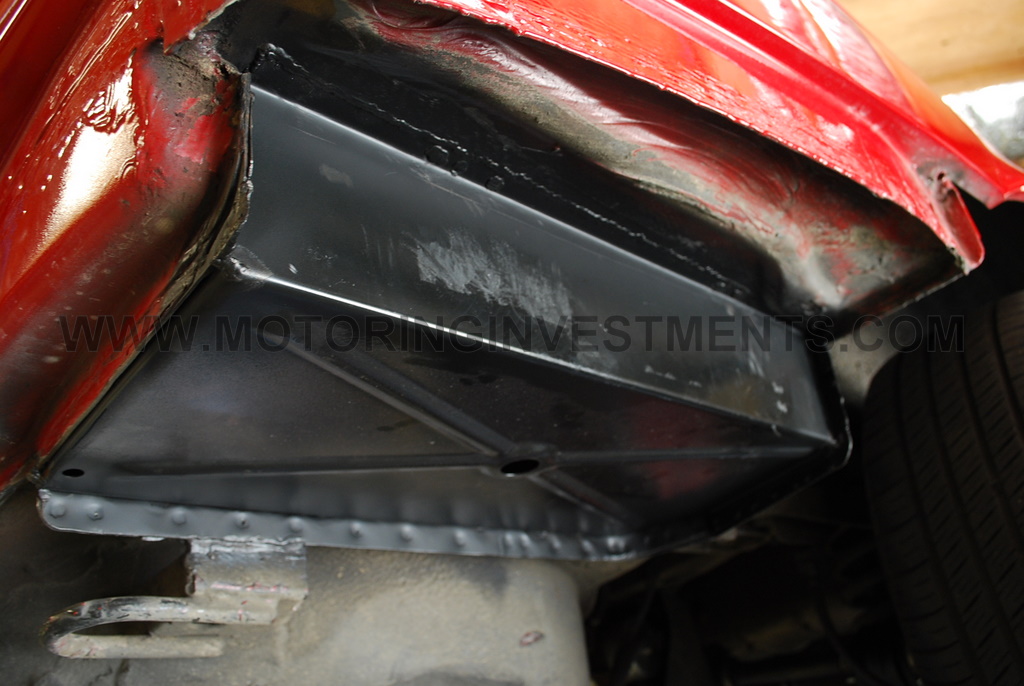 Bare metal is etched and primed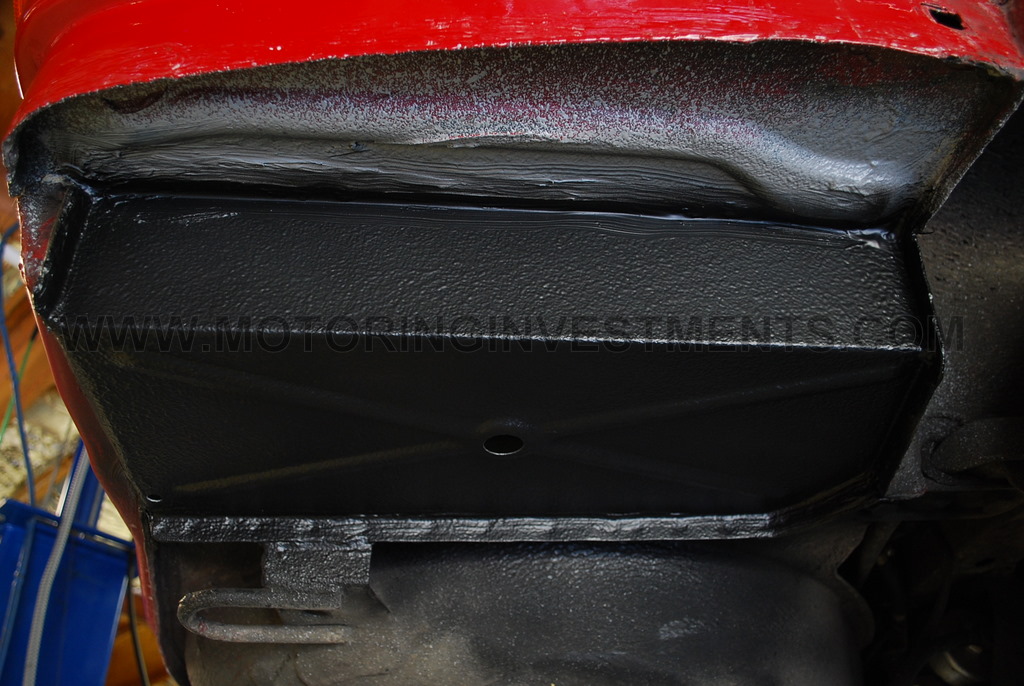 Seam-sealer is applied to replicate the factory appearance and to keep out moisture. After the seam sealer, an undercoat is sprayed in a spatter pattern to replicate the factory undercoating on the underside.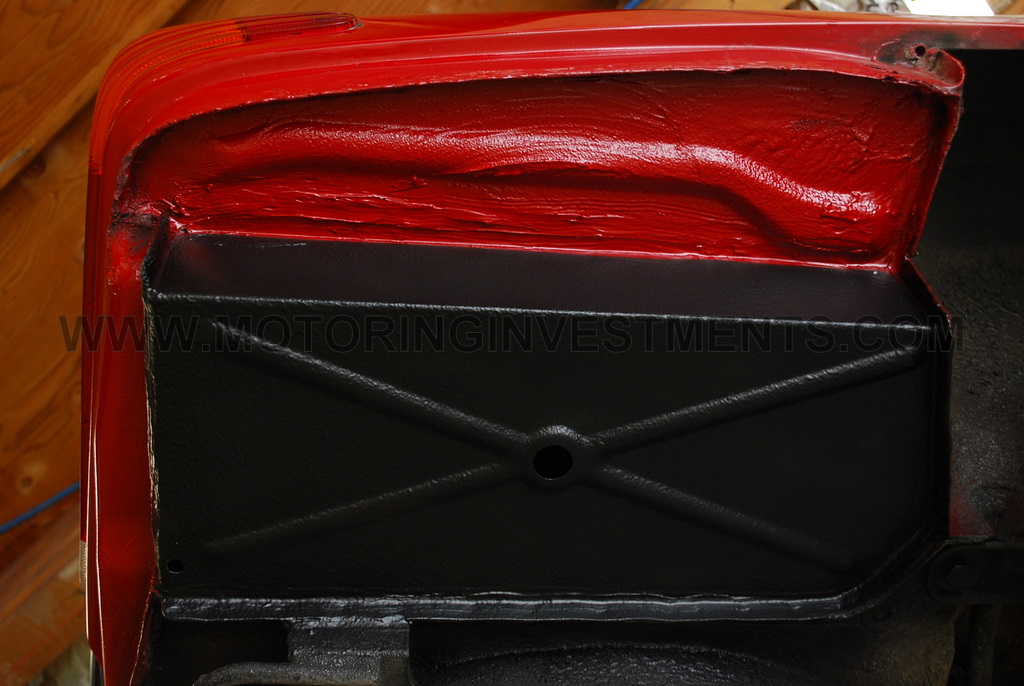 Next body color paint is applied to the point it was at the factory.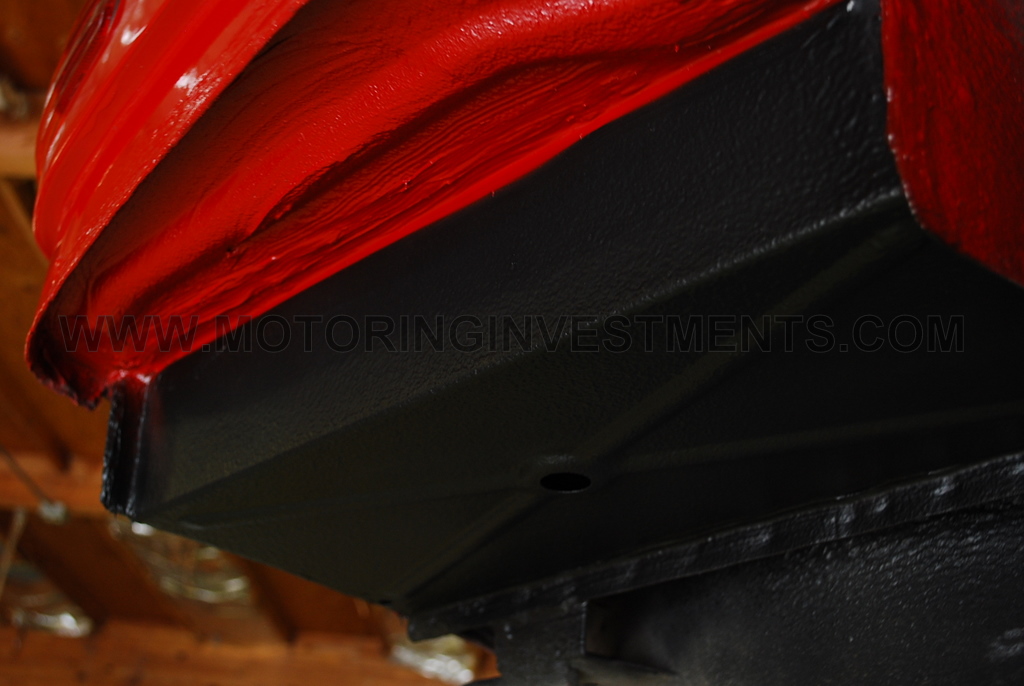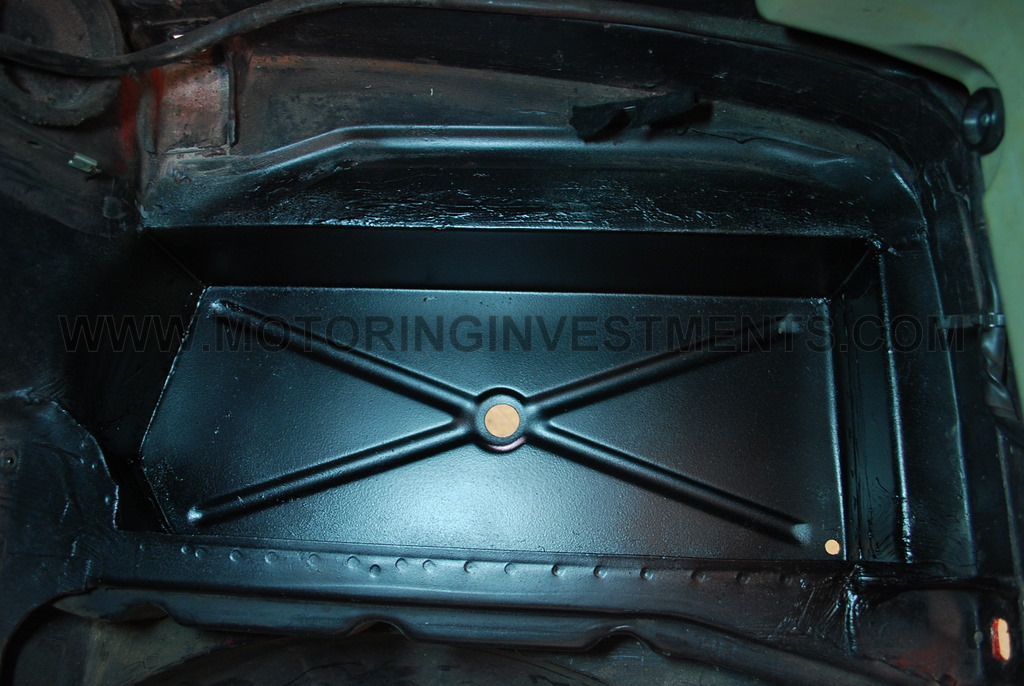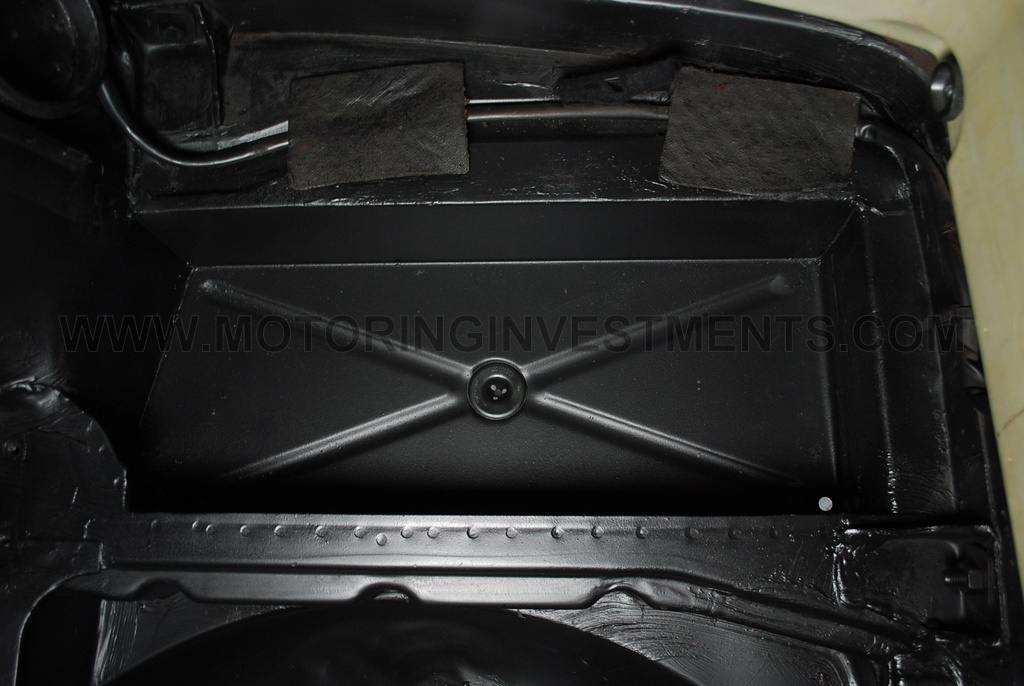 Just like new, forty years later. Note that this new panel from Mercedes has two drain holes, the center one with a rubber grommet. To finish it off the rubber mat will go back in. Owner's should check this are often lifting up the rubber mat and leaving the trunk lid open to air out occasionally (remove the light bulb first so as not to flatten your battery).