RESTORATION OF MERCEDES W111 WHEEL HOUSES
This 1962 Fin Tail or Heckflosse sedan was purchased by the current owner after being described as "rust free" by the seller. What follows are the steps that we have taken to make it truly as described.
In the image below you see the affected area. The rusted area is the forward extension of a strengthening rib in the wheelhouse. These cars do not have a separate frame and body. They are of unit construction where certain body parts are structural which is the case here. The factory put crimps in the bottom of the panel to act as drains but they typically get clogged up after years of driving. When they clog up they hold water which is a catalyst of rust.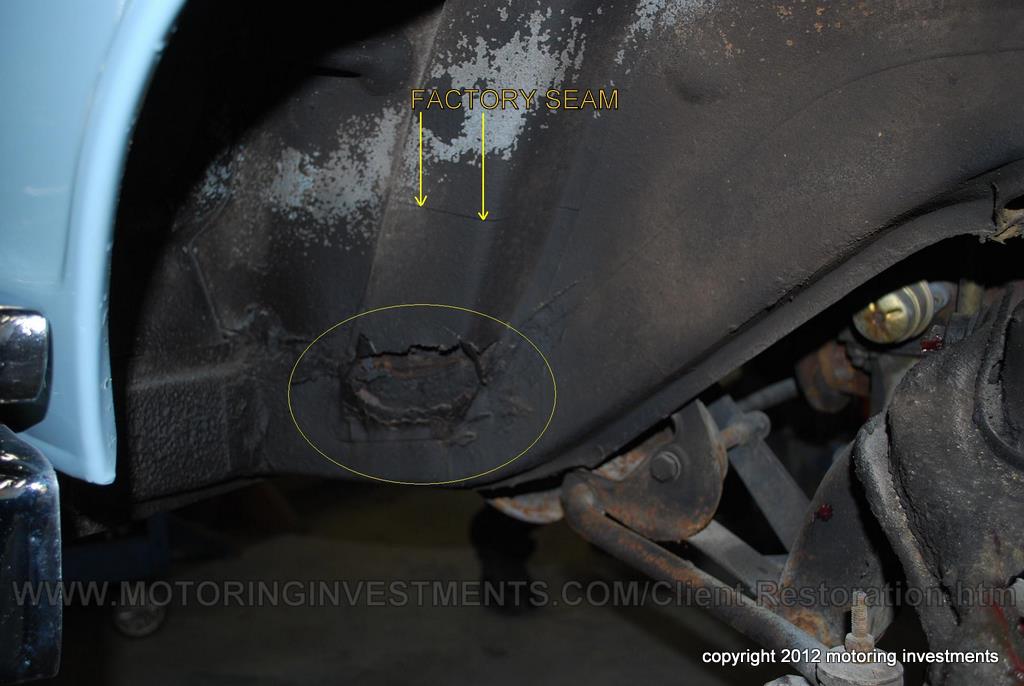 Here we see exploratory cutting to see how much damage has actually been done.
Here we have found a perforated inner panel which must be patched. Once cut out a replacement is made.
Next the inner patch panel is butt-welded in place.
Fortunately Daimler-Benz is one of the few manufacturers who still provide new parts for cars this old. Somewhat disappointing was that the new piece for the driver's side didn't quite fit. It was too deep (and there was more of it than we required). Possibly M-B now makes this one part to fit several applications with various degrees of perfect fit. Undaunted we modified the part to fit properly. After removing the area that we needed, two vertical cuts had to be made in order to "shrink" the depth of the part which were then welded up. You can see the process below.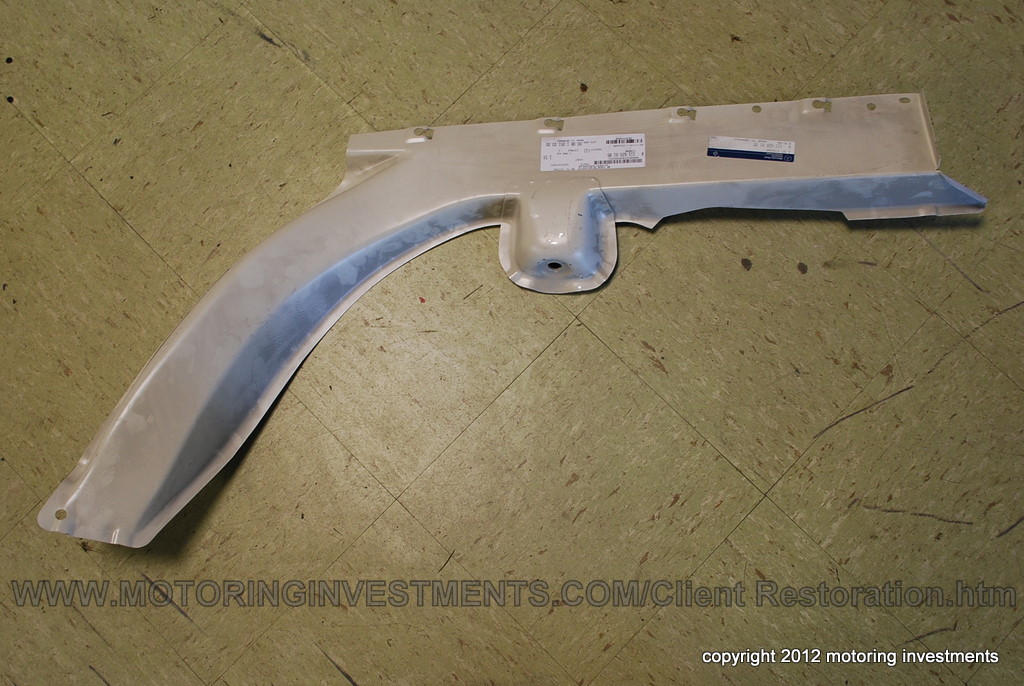 The next installment will come shortly and includes blending the undercoating to make it cosmetically match the surrounding surfaces.