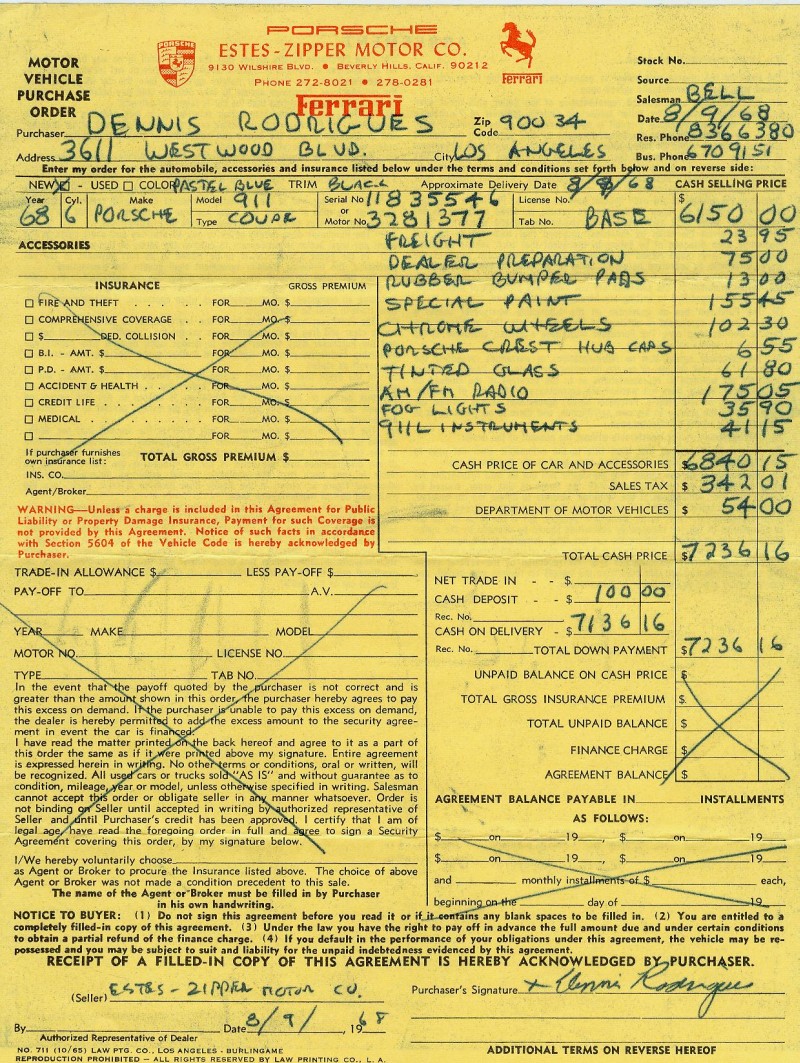 As you can see above and below, this car was delivered with the stamped steel (optionally chromed) wheels. It now has Fuchs type wheels that were added at some later date.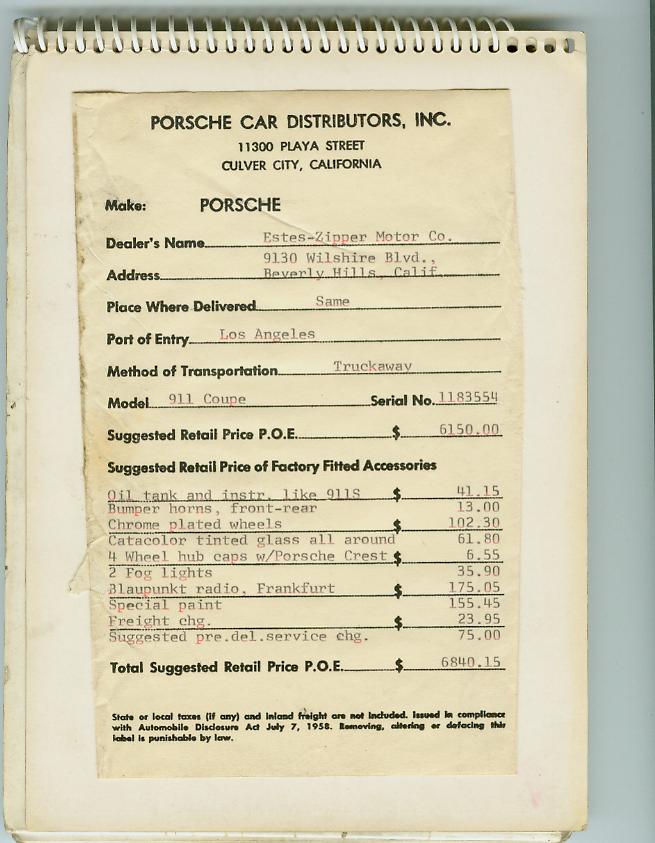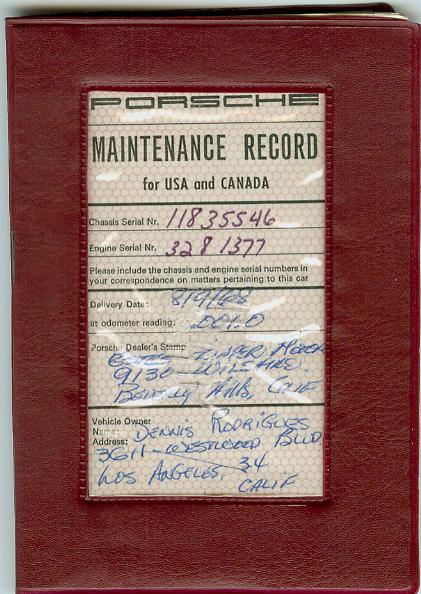 The engine number is written on several of the documents, including the one above. The engine stamping matches this. You've no doubt heard the term, "matching numbers". This is what the phrase refers to.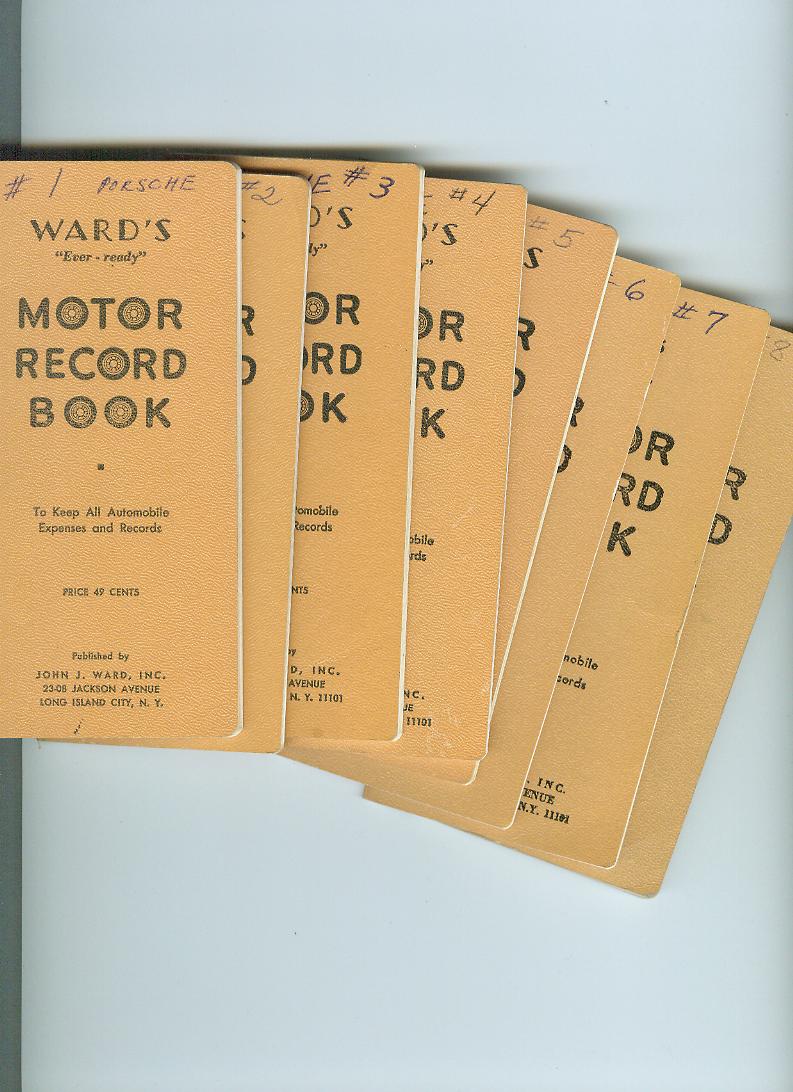 Eight of these "Motor Record Books" are included with this car. In these books the original owner kept track of every fuel fill up and service.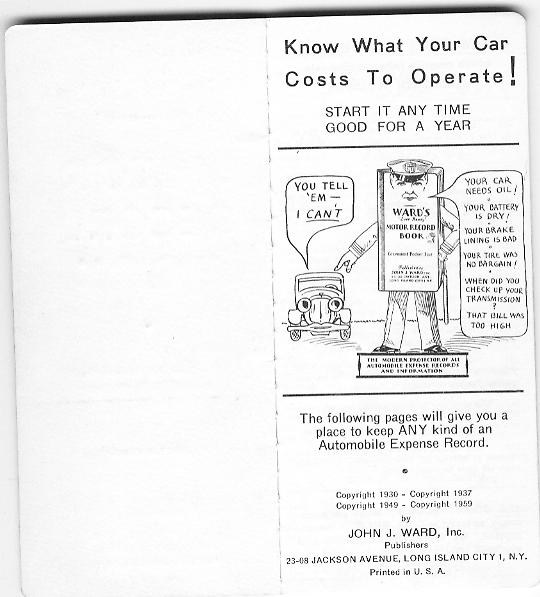 Really corny or kitsch today these Motor Record Books were first published in 1930!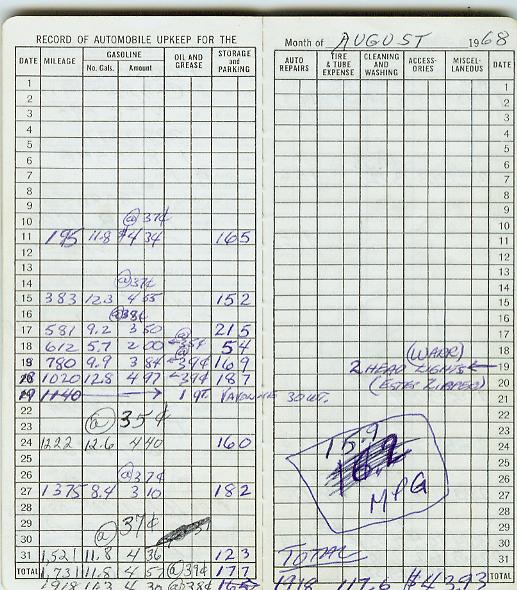 Here's the first page. Notice gas was 35 cents per gallon! The MPG is rather low for a small displacement engine, but hey, this is a fast car!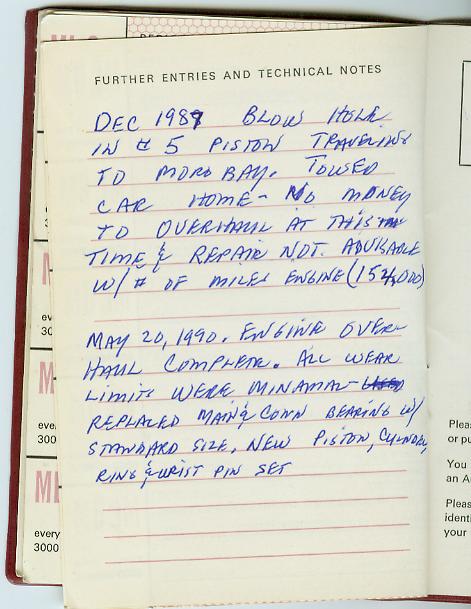 From the service booklet. He was so fastidious. He could not afford at first to rebuild the engine properly so he waited 2 and a half years until he could!