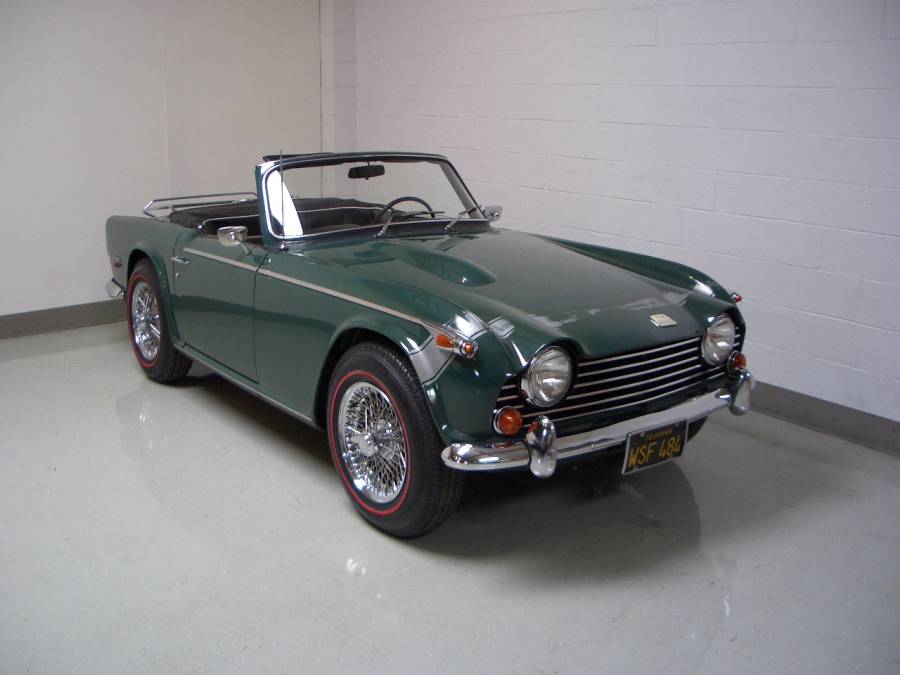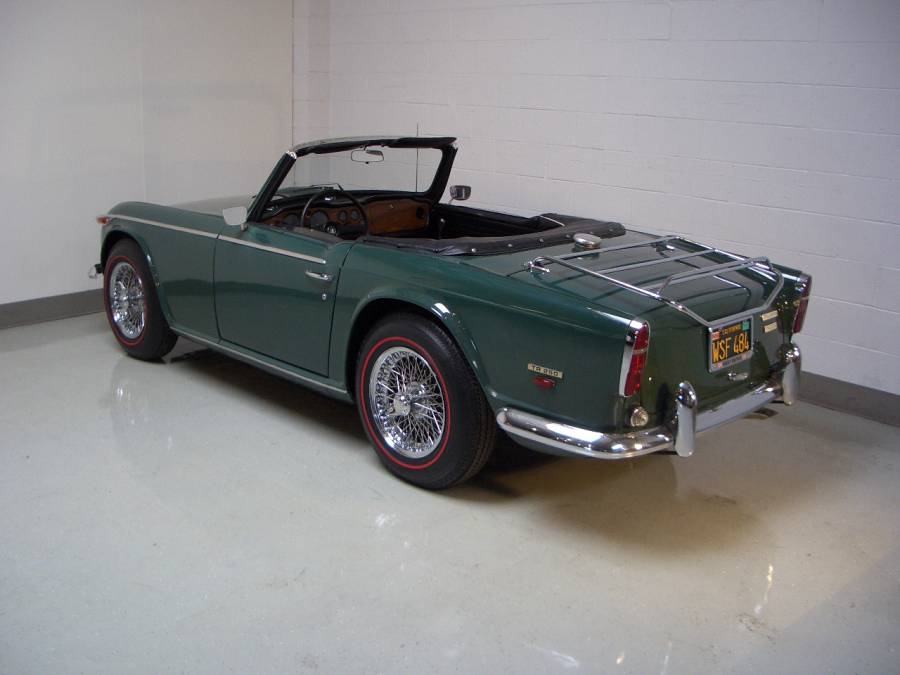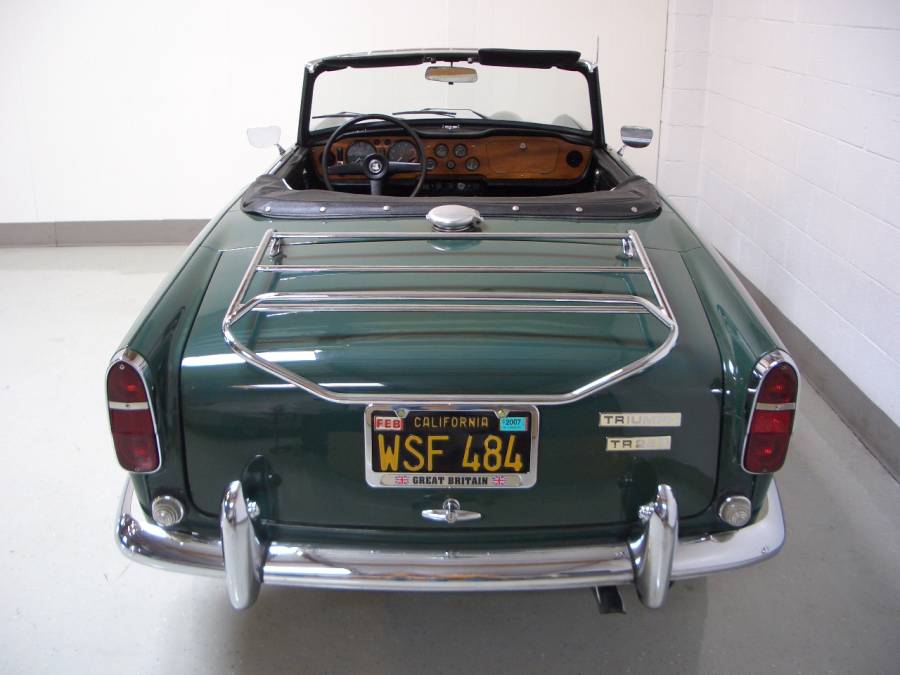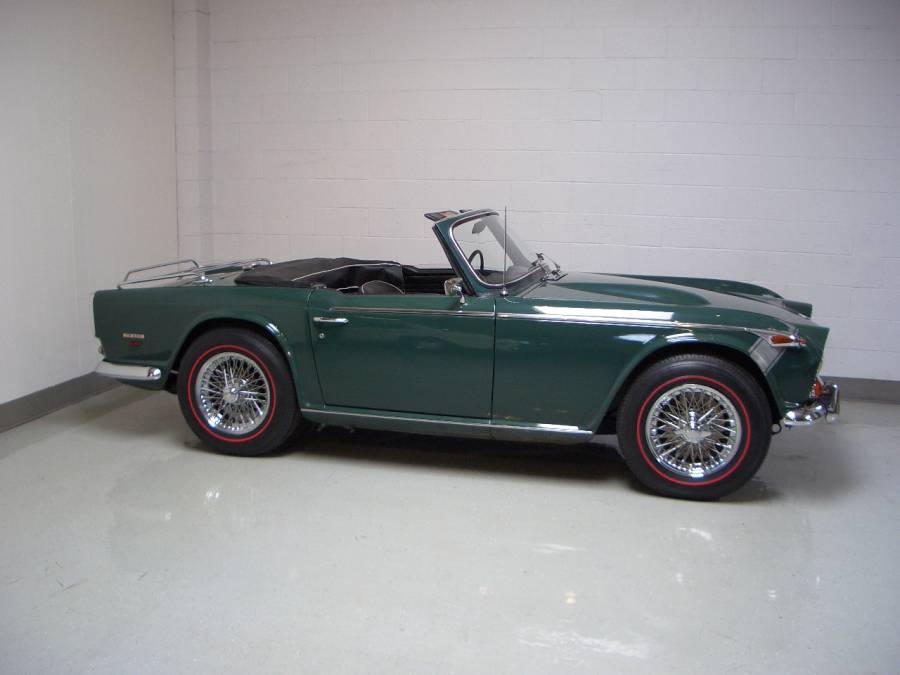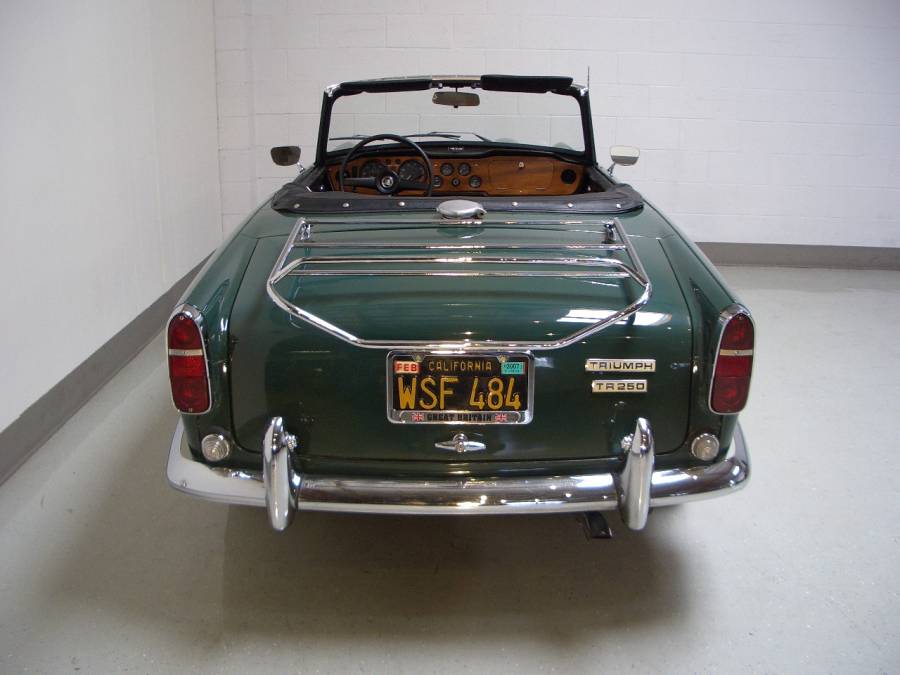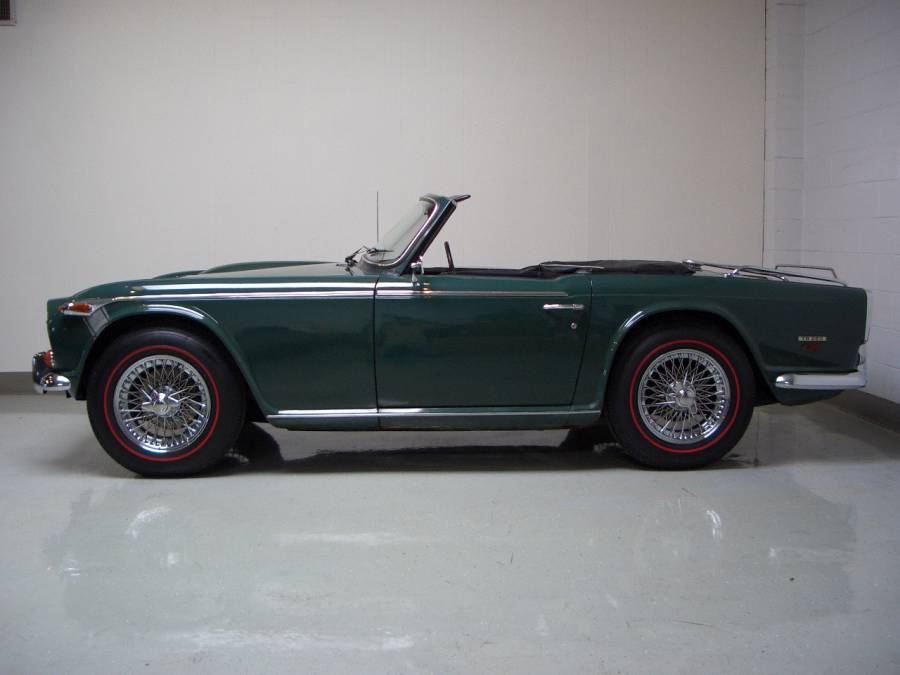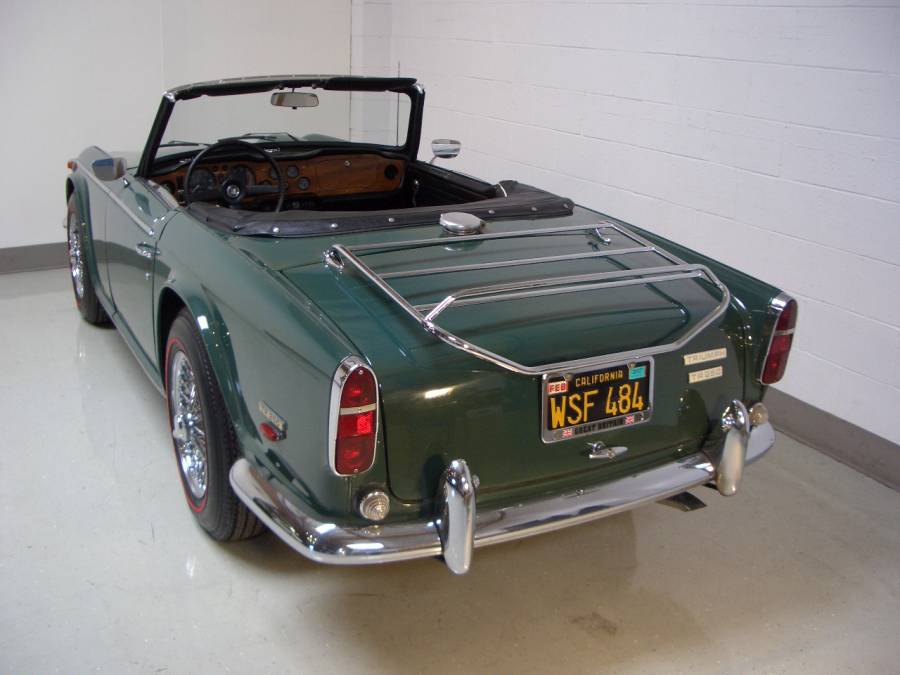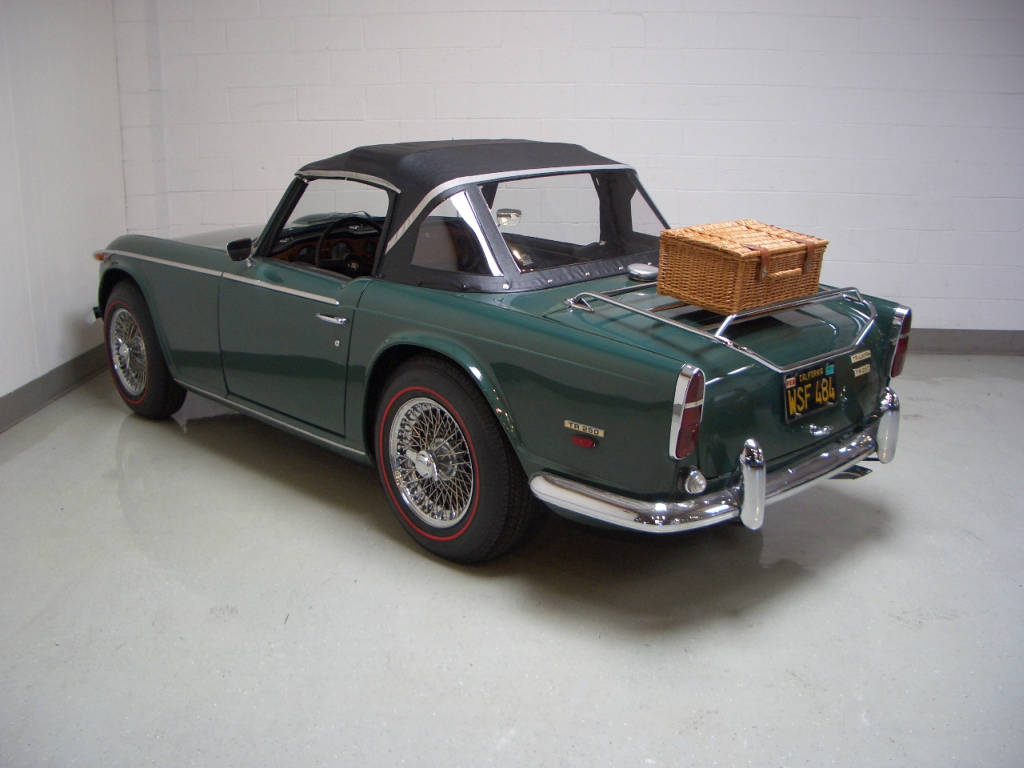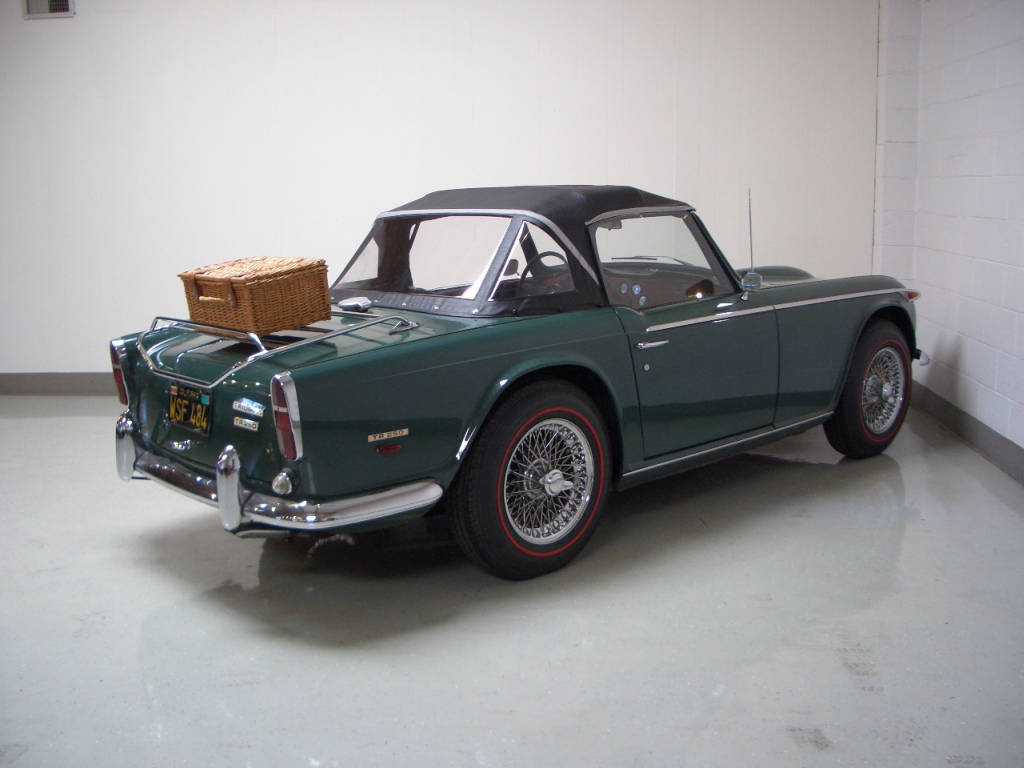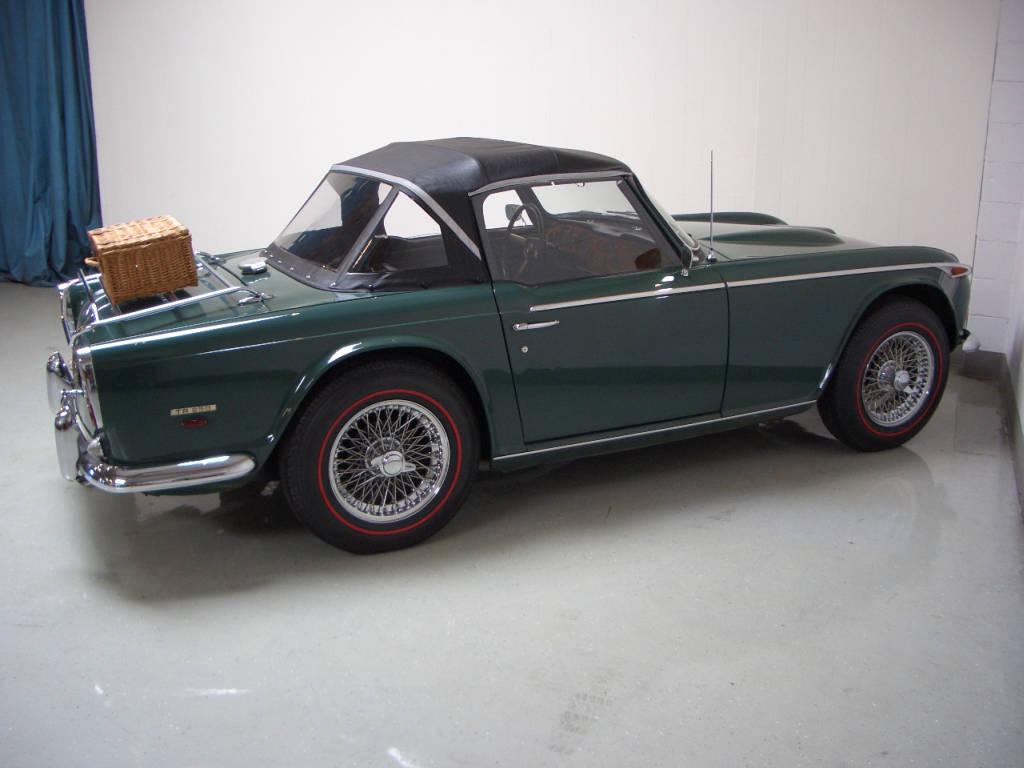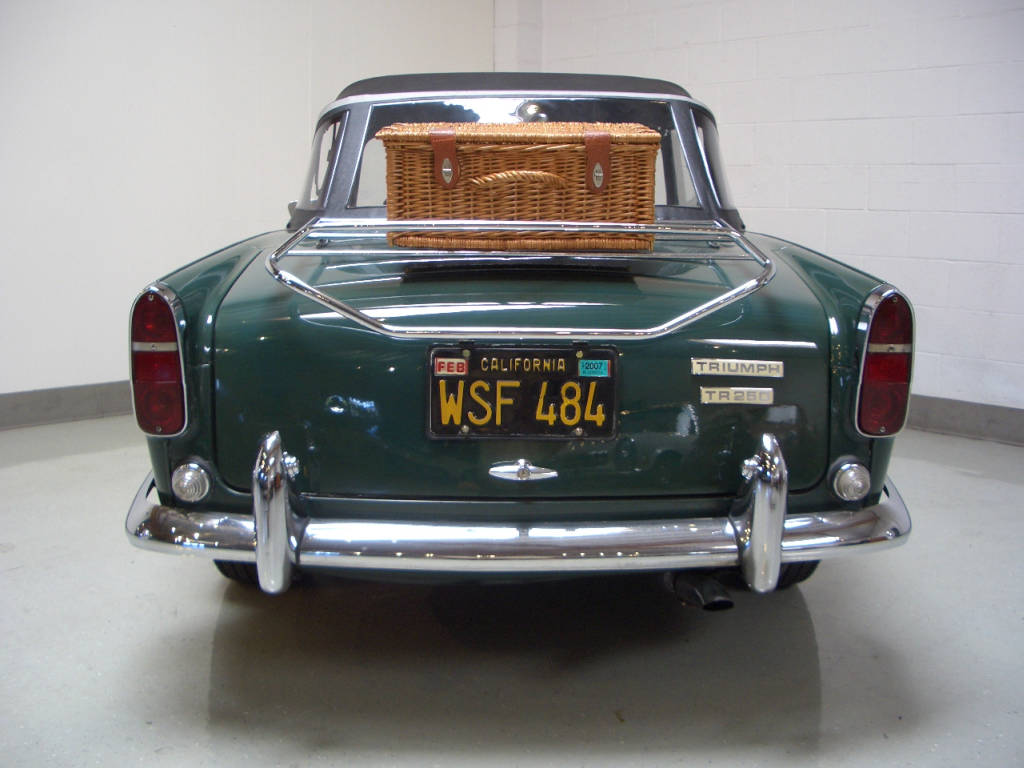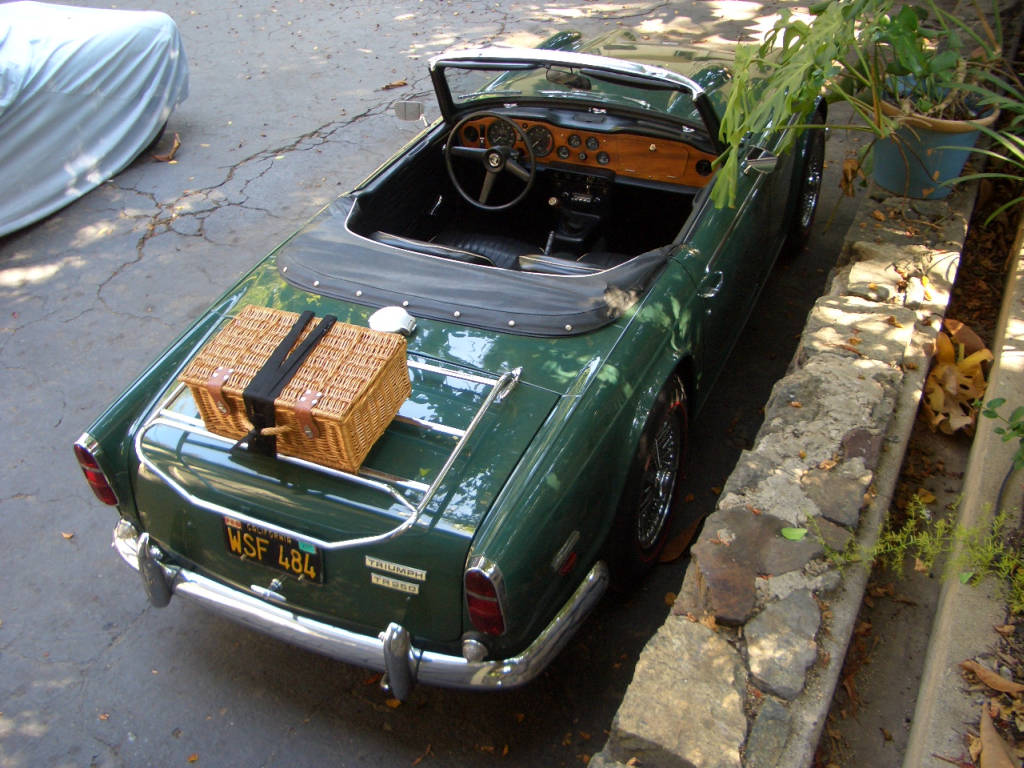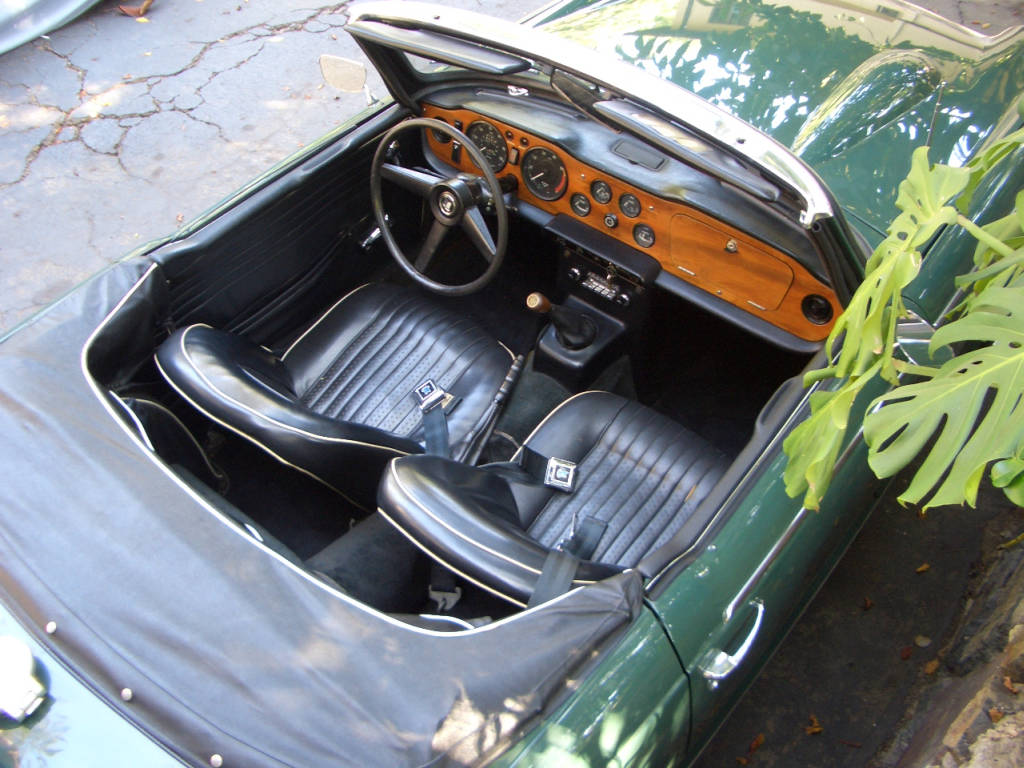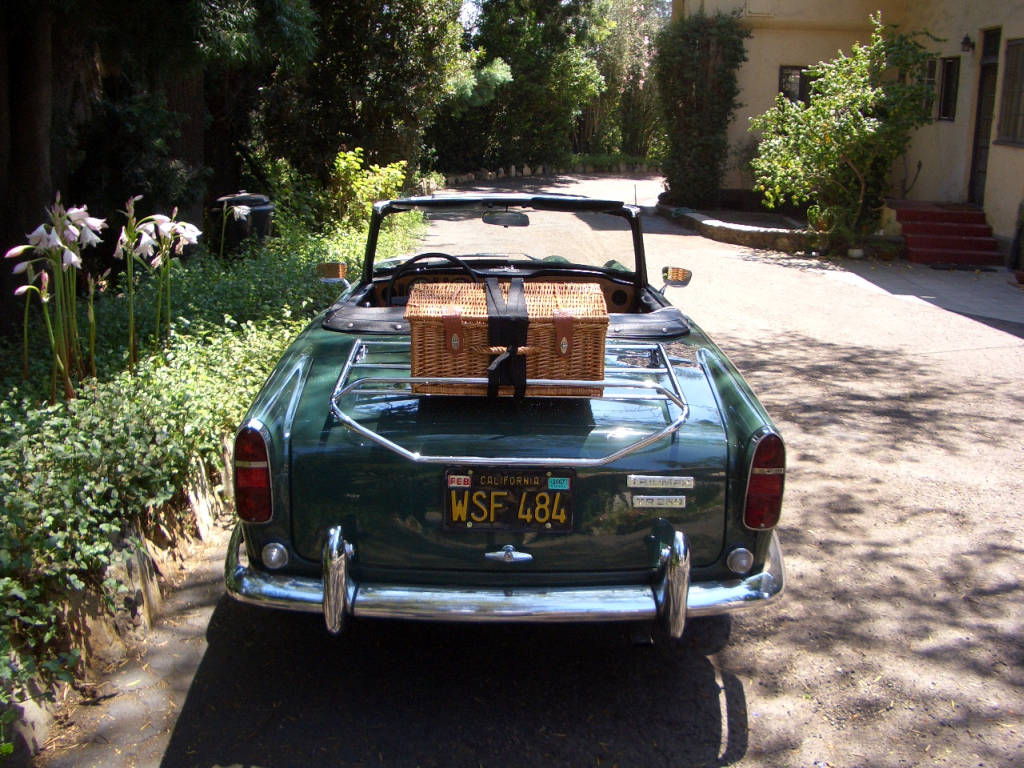 Please click the small photos to see the full size image, click "back" on your browser to return.
Notice the line on the center of the dash. This is proof that the dash is original. This seam results from what that quality wood craftsmen call "book matching". A piece of wood is split down the middle and opened up like a book. This creates mirror opposites on each side. To my knowledge none of the current suppliers offer a dash board like this. The replacements just have a piece of veneer straight across with no seam in the middle. This is just one of the details one finds on "survivor" cars.

On the left is the passenger side door cap that we replaced due to splitting. It is clearly stamped " July 1968". To the right is the commission number plate with color code numbers indicating Green exterior and black upholstery.

As I mentioned earlier, all of the carpeting is original to this car. It is a wool based "velour" type. Wool based carpet will last virtually forever as long as you keep it dry and don't let moths get at it. In the right two photos one sees the original floor boards covered in sound deadening material in original paint. On top of this is the original jute pad then the carpeting. The round item towards the back is a rubber plug surrounded by some tar or dirt (not rust).

I snapped these images while we were replacing the petrified original windshield seal. I just liked the look of the original spot welds and the rust free gutter.

After time and over-tightening, splined drive wheels develop play which exhibits as a clunk while shifting. As mentioned, I wanted to be able to drive this car as it drove when new so the wheels, hubs and tires were all replaced. The wheels have chromed steel rims with stainless steel spokes.

Original tonneau cover, jack (not visible), handles and spare wheel. We did not re-paint the trunk floor to make it look pretty. It is all original.

Close-up detail of trunk floor. There is no rust, anything that looks suspicious is just a stain. Side photos show the original factory seam-sealer. It was just brushed on to seal the panel seams from moisture.

Original knock-off mallet leather strap.