If you arrived here though a search or web surf, click here to get to the main page to get details on this car and our contact info, HOME.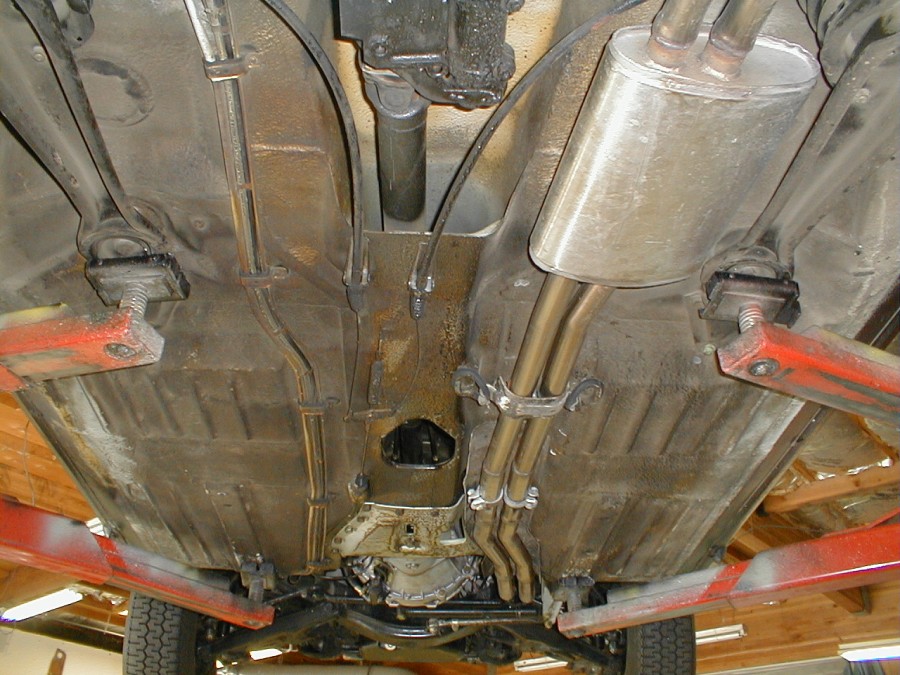 I forgot to mention previously the stainless steel exhaust system.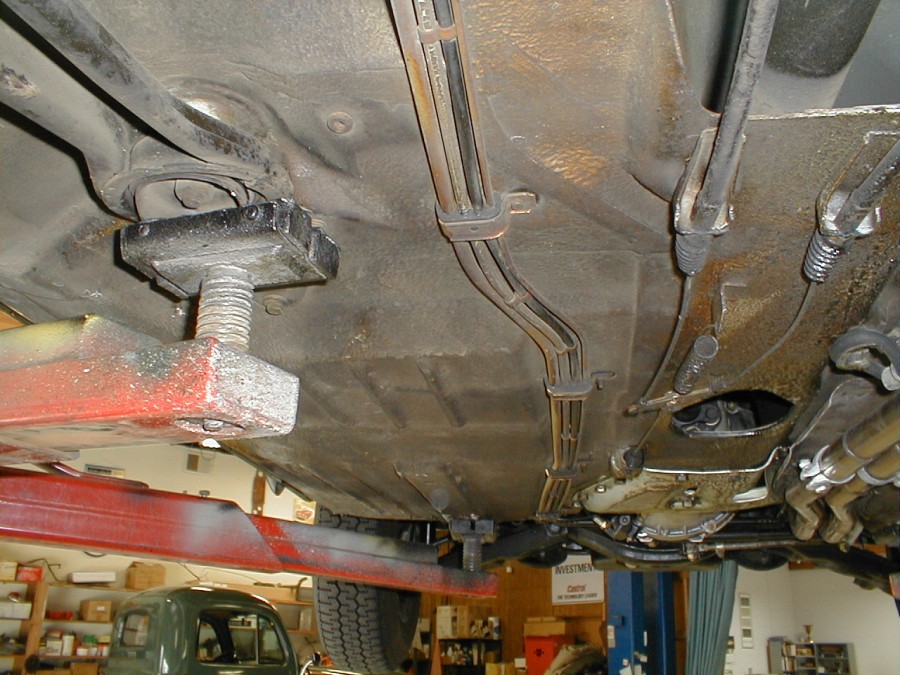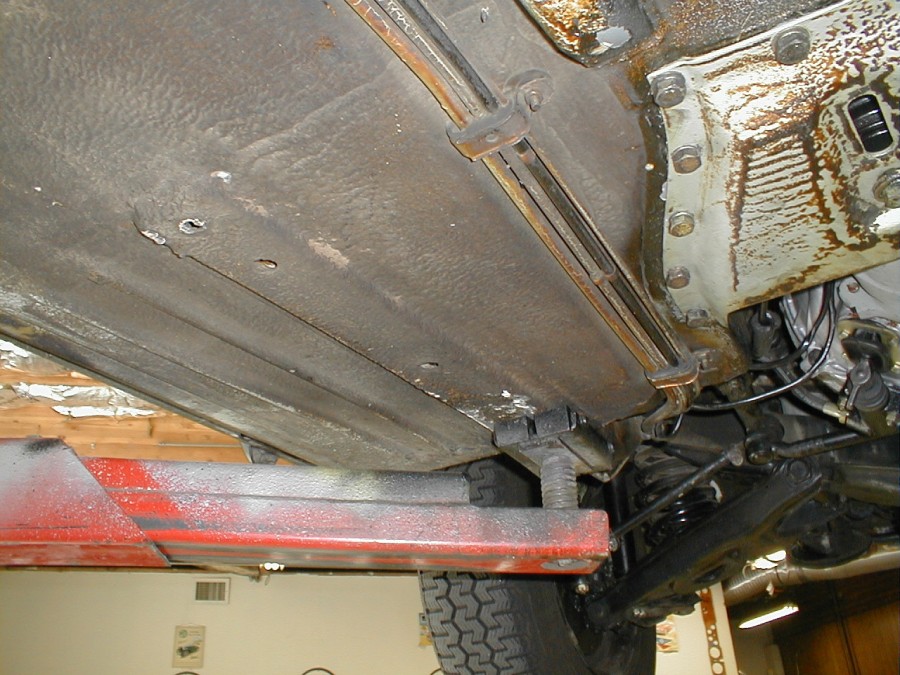 s
Notice the body color transmission mounting plate covered in the factory crackle pattern waxy coating.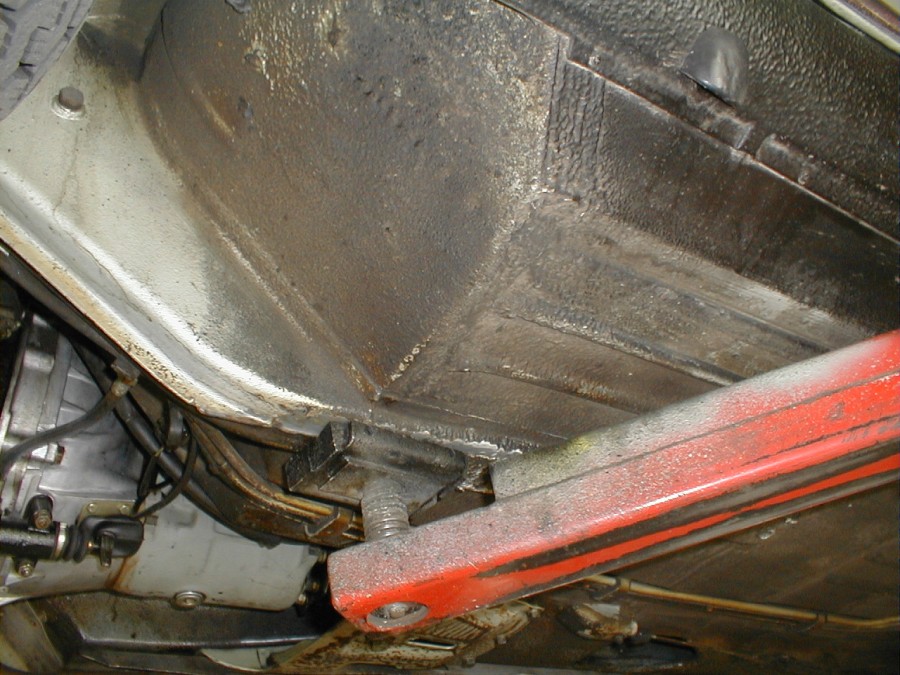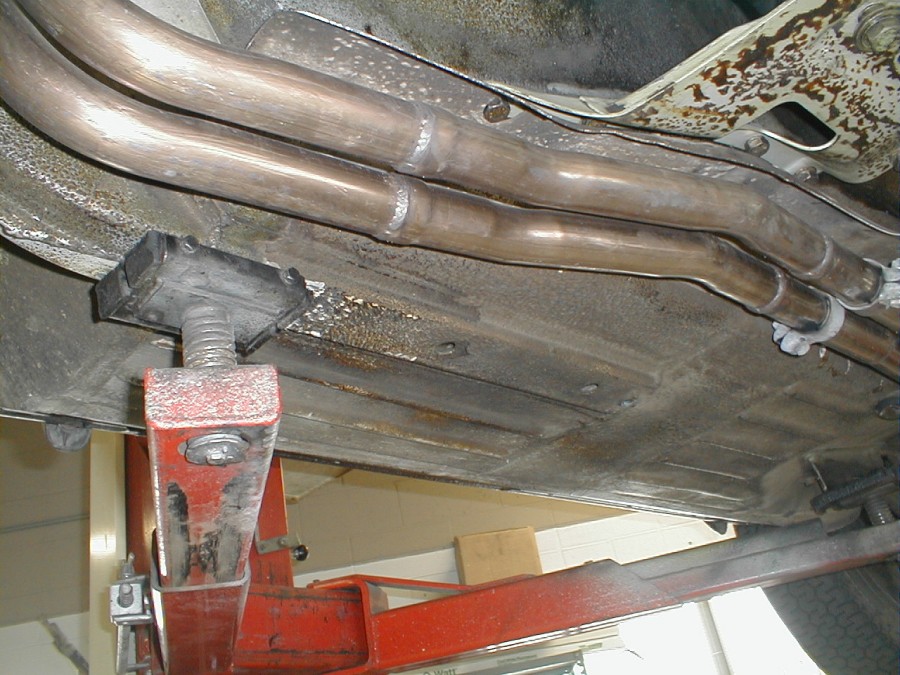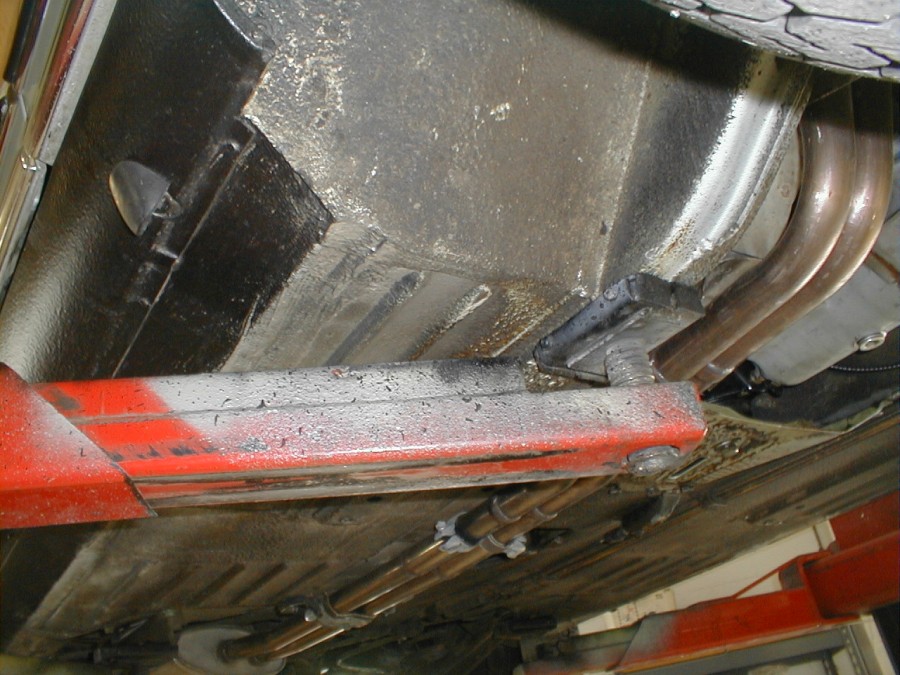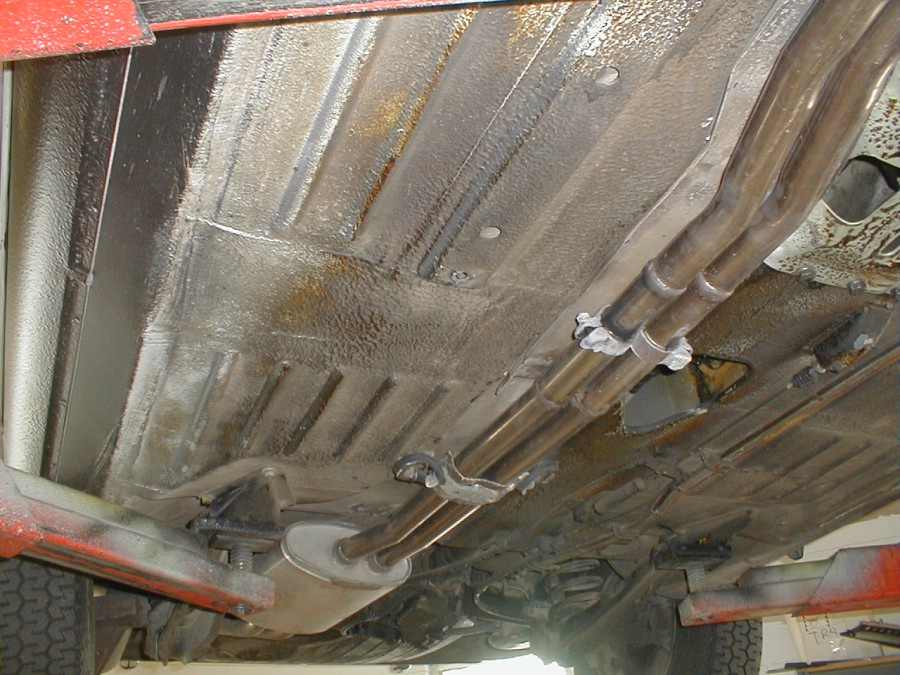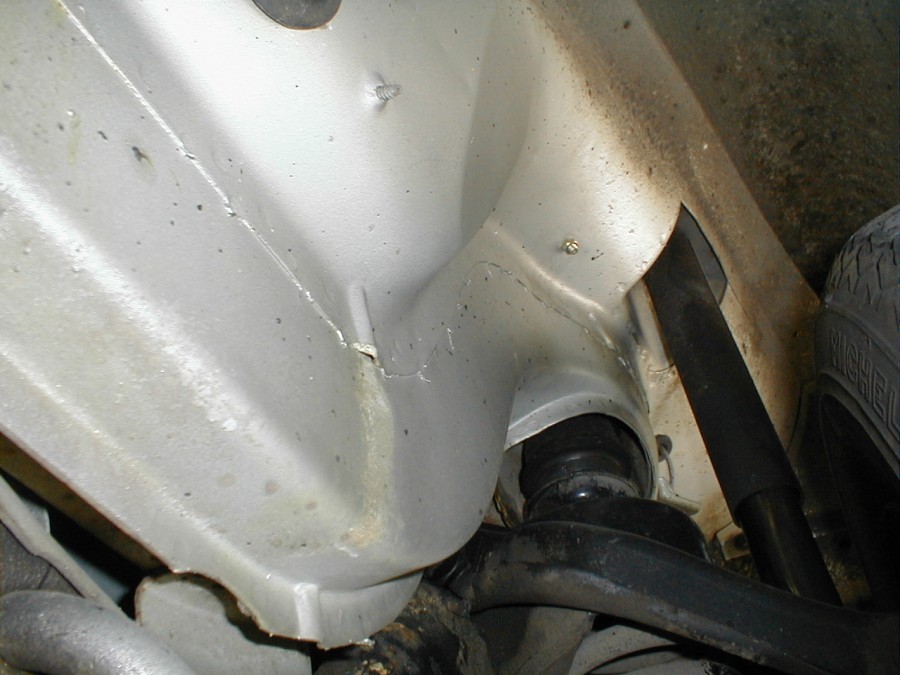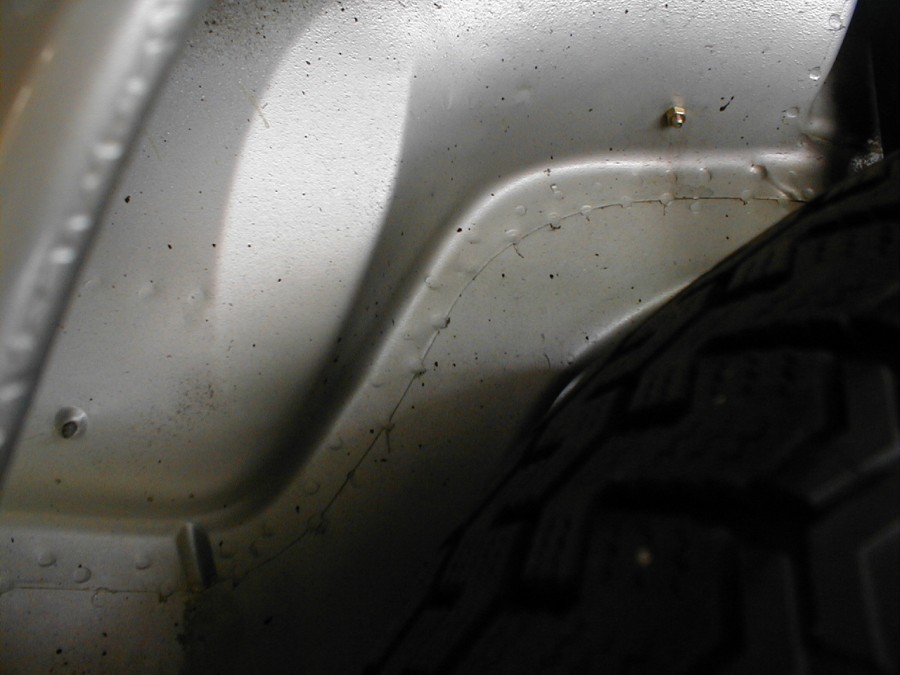 Original spot welds covered in original silver paint in the wheel wells.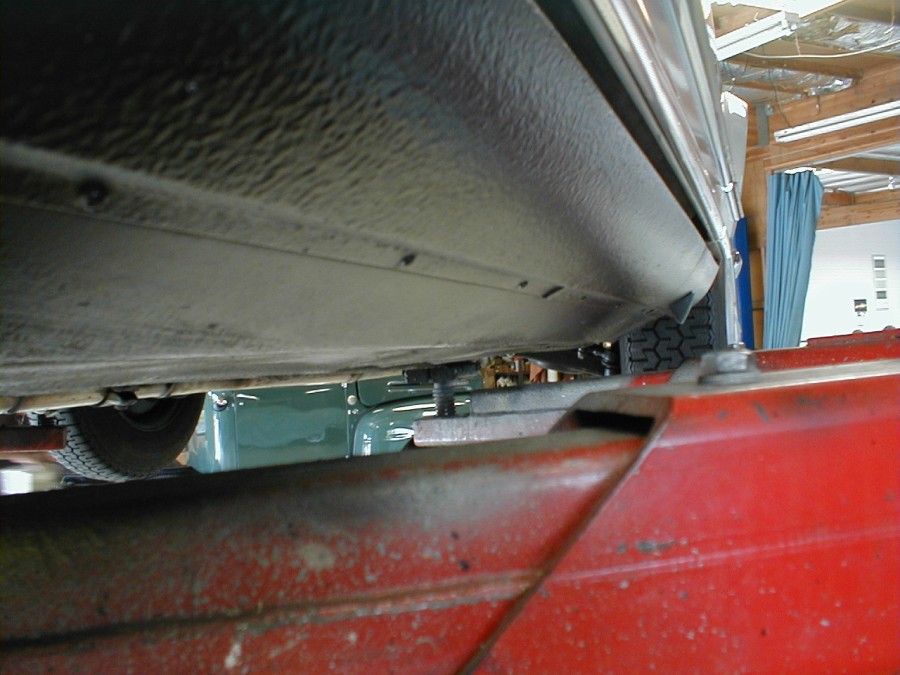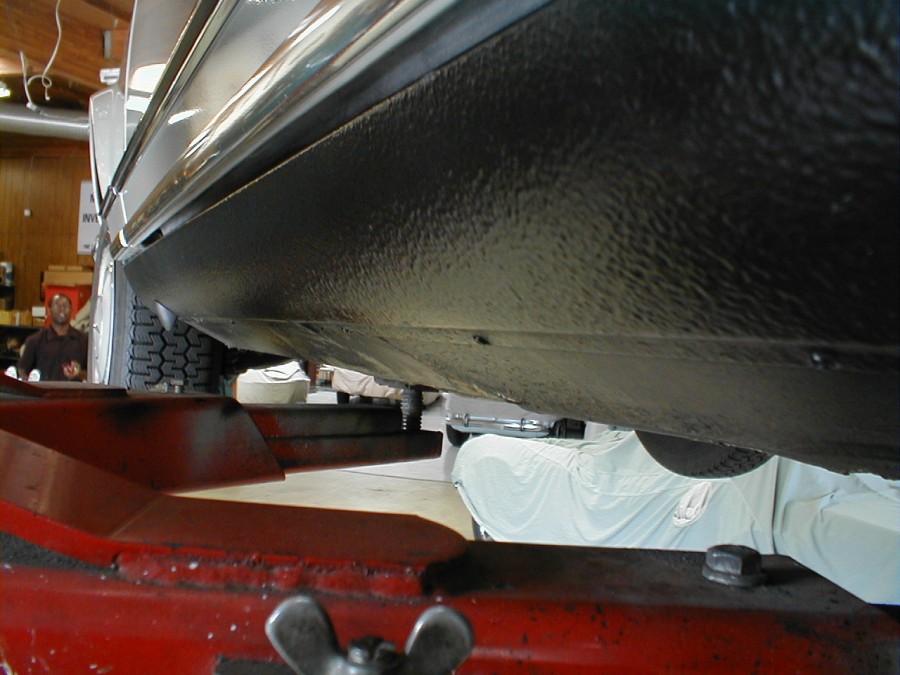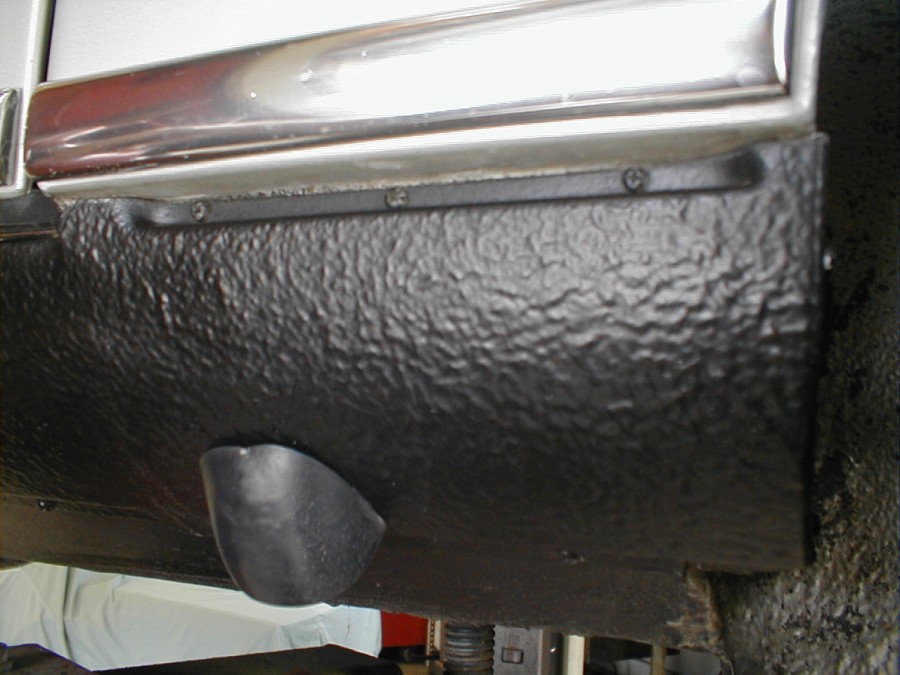 s
Note the texture of the original undercoating on the rocker panels.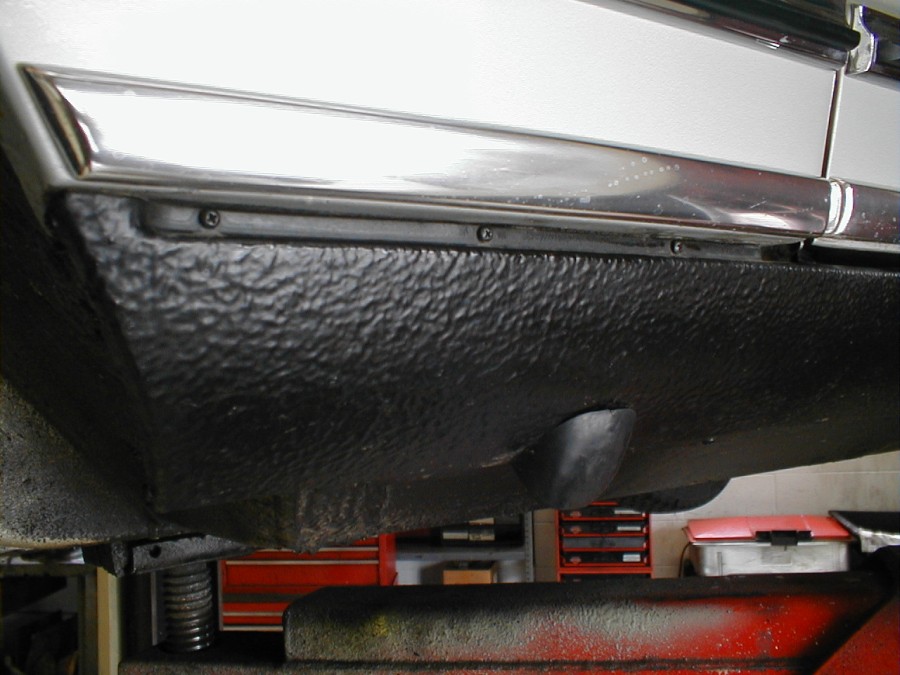 Notice the definition of the original "Philips" screws holding the rocker panel.
This is a very original car.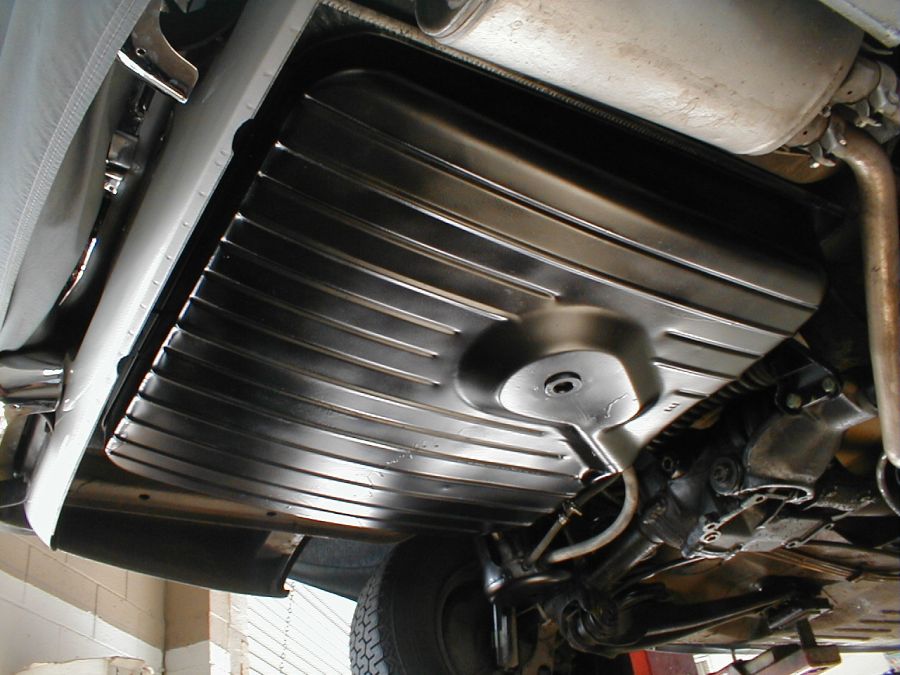 The rear valence is an area to scrutinize on any prospective Pagoda. The spot welds and half-moon cut-outs are an original factory feature.