Mercedes 280SL W113 Pagoda for sale automotive collector car classified Motoring Investments
1970 Mercedes 280SL
signal red/cognac
If you arrived here by a random surf/search, click HOME to get to our main page and find the status of this car.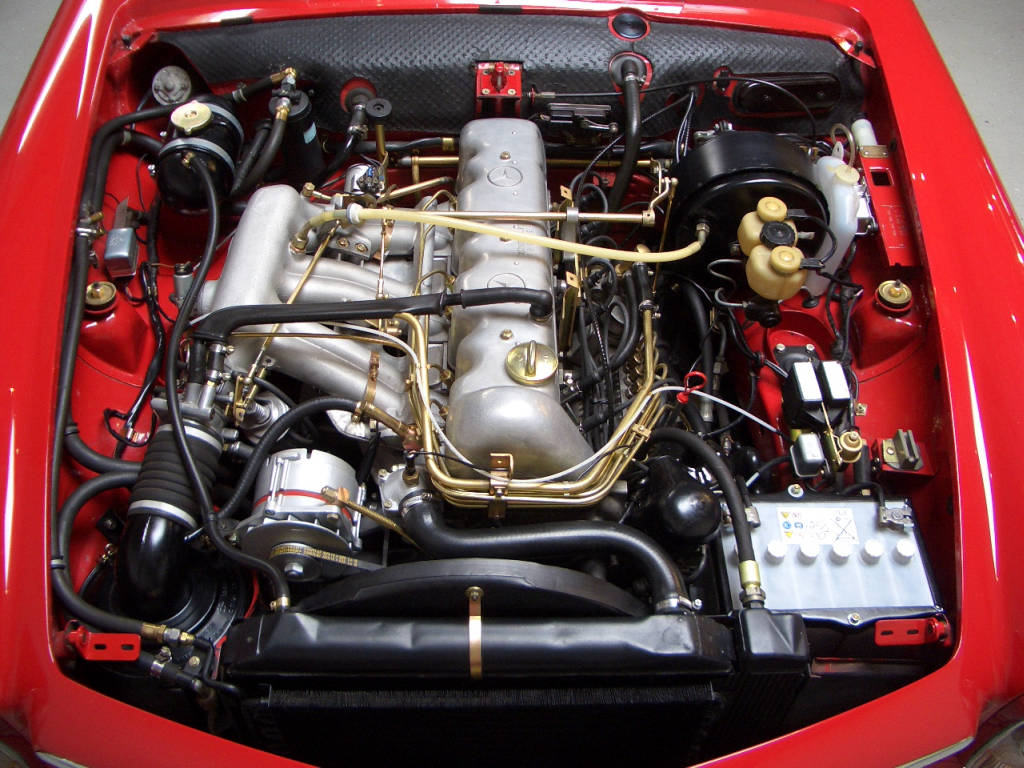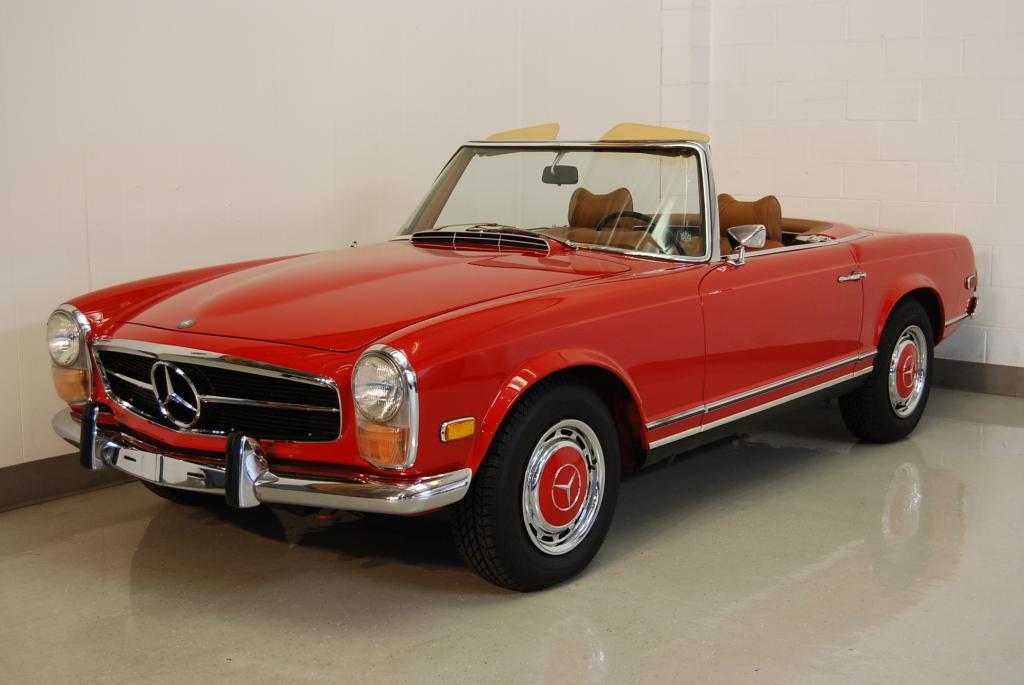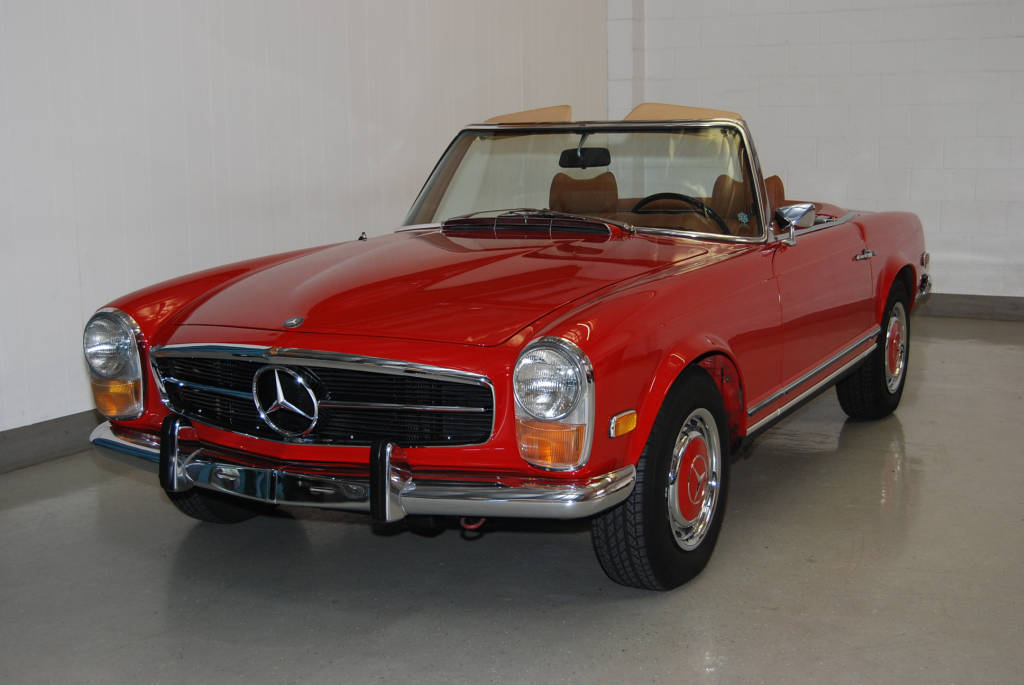 just different lighting...........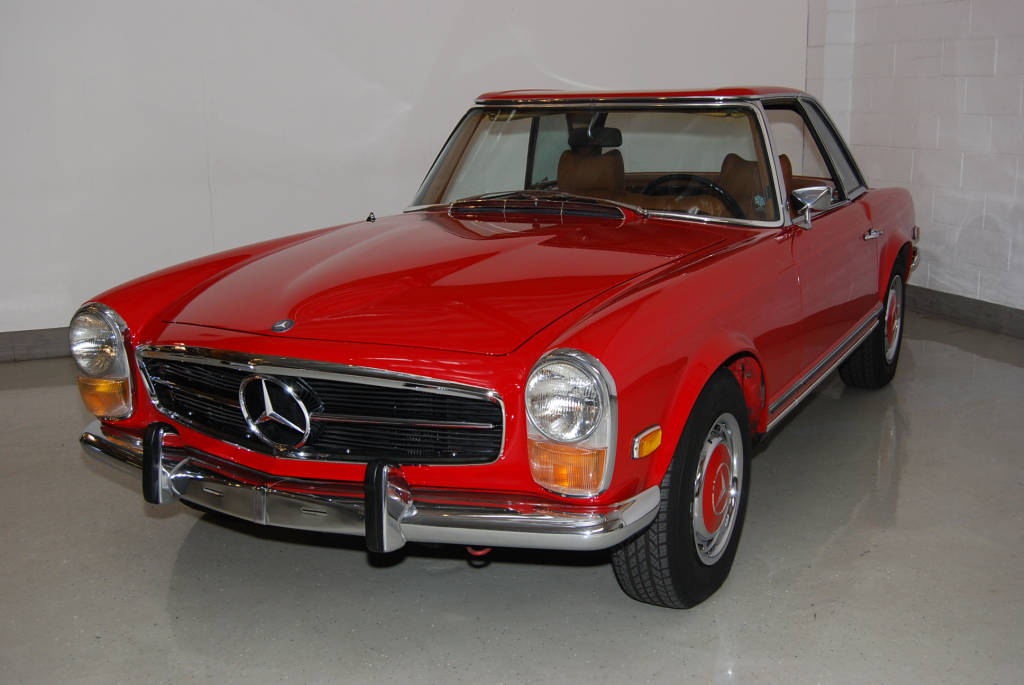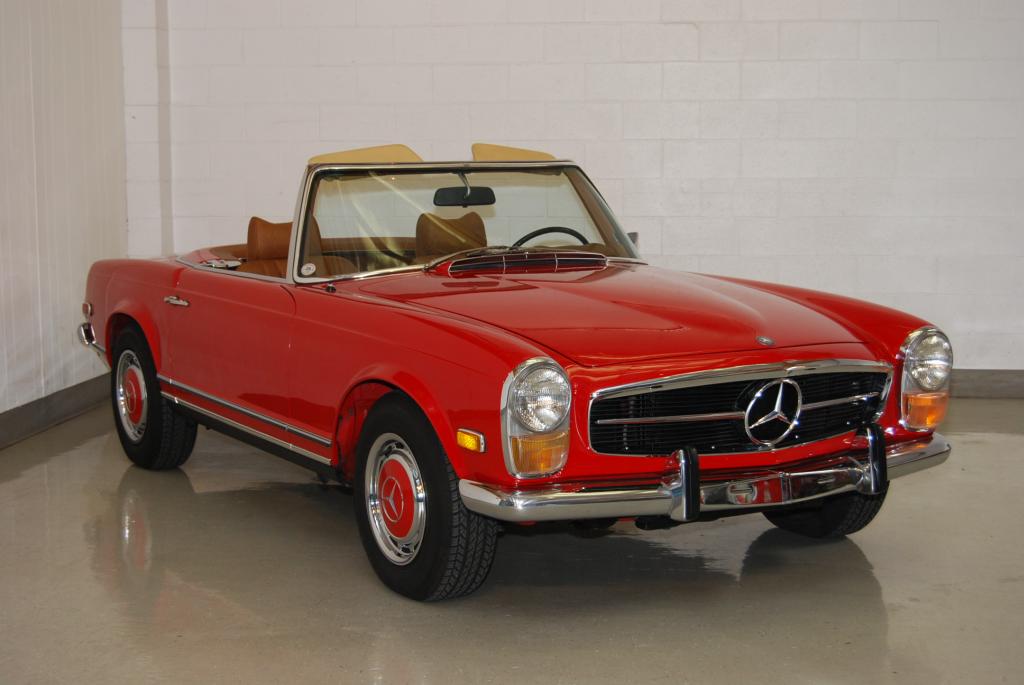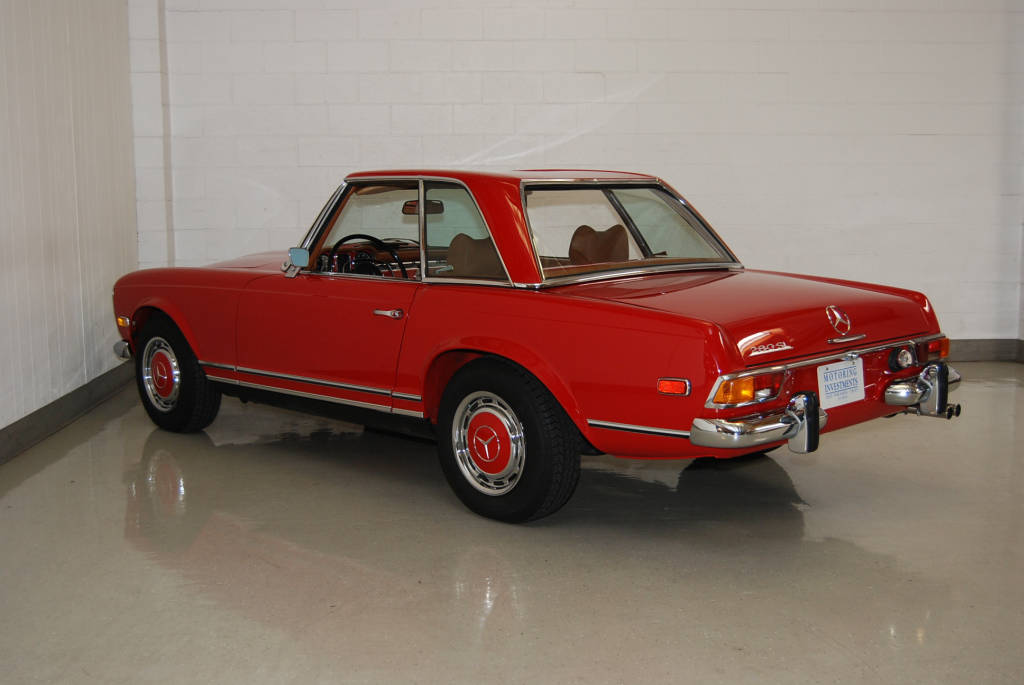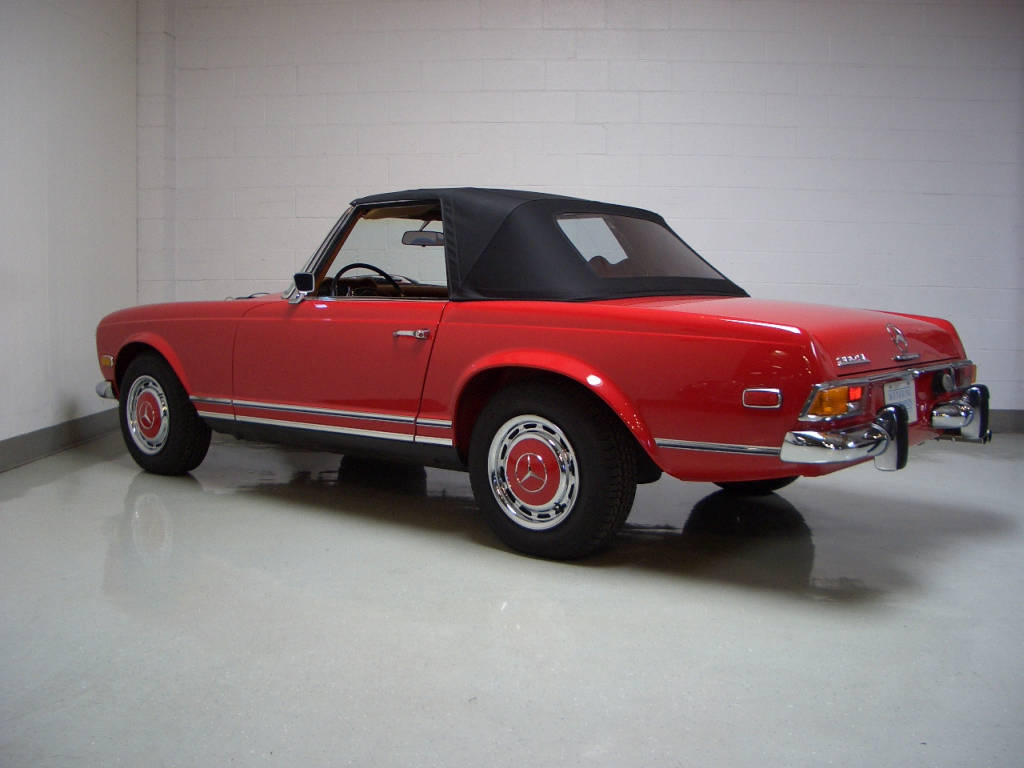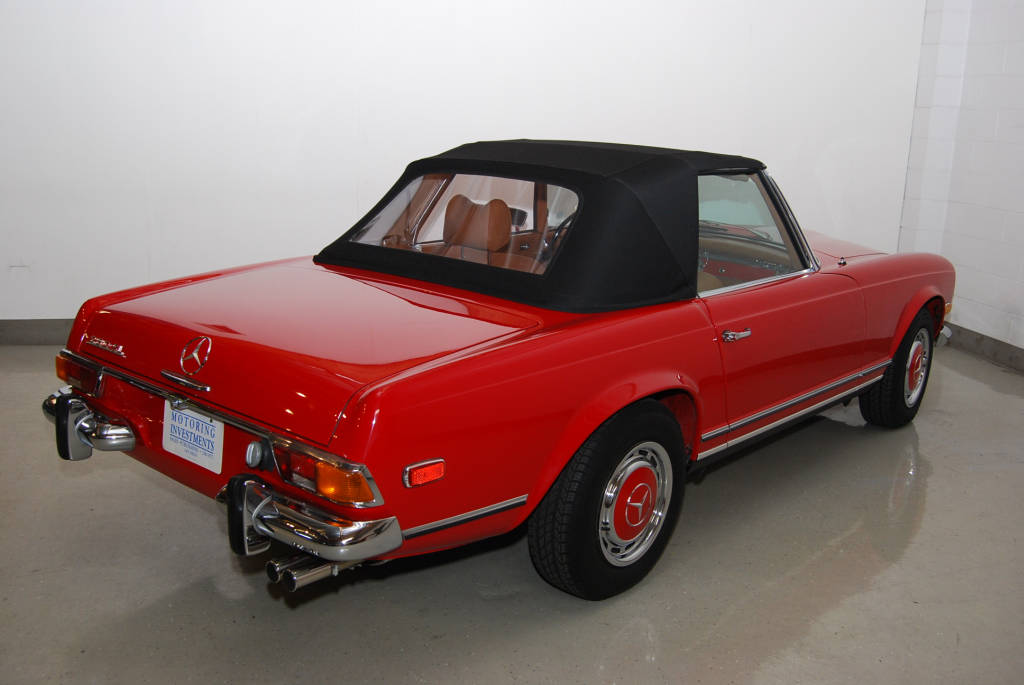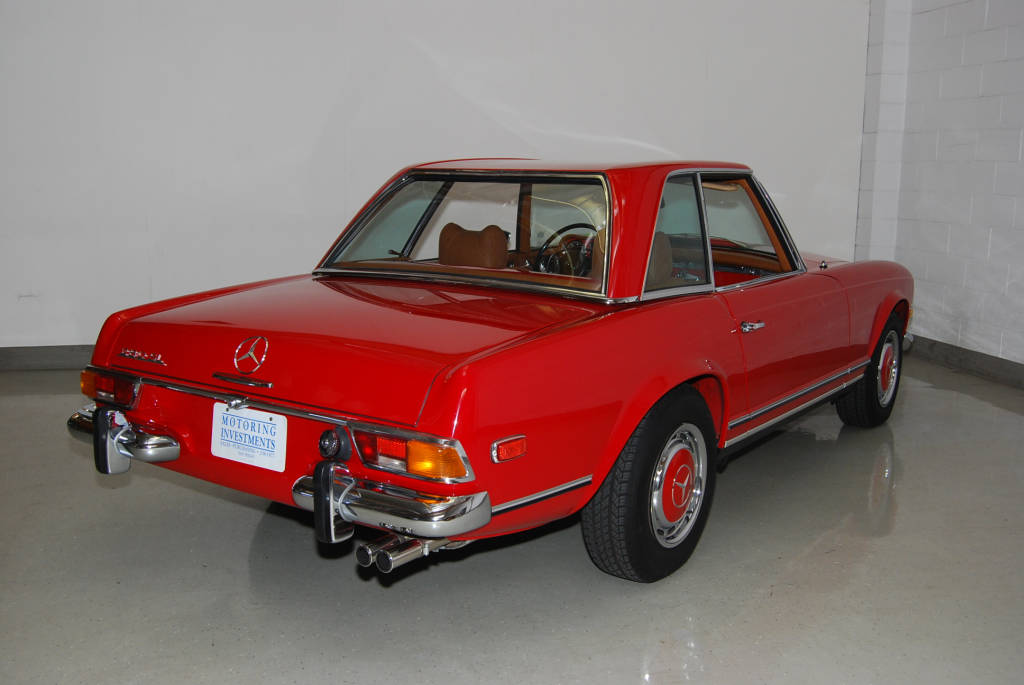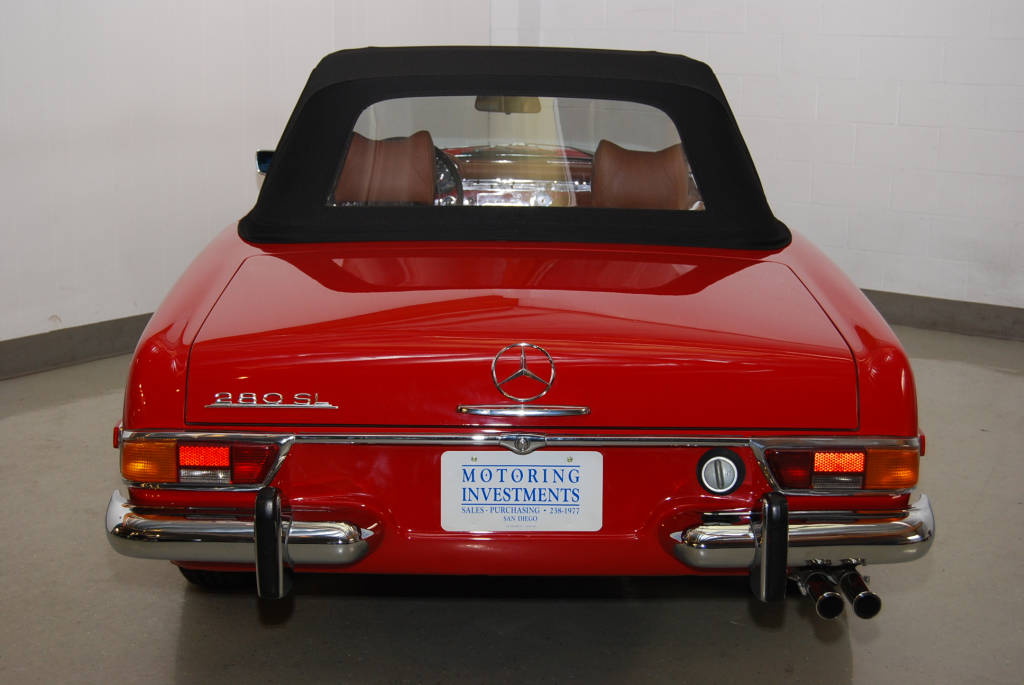 A correct locking gas cap is included.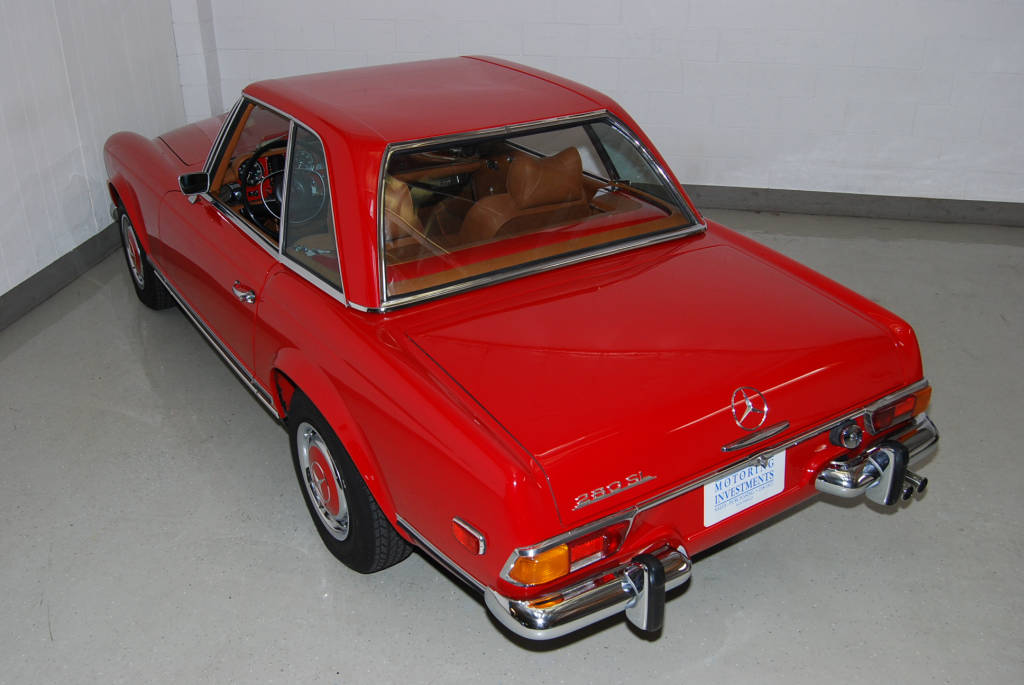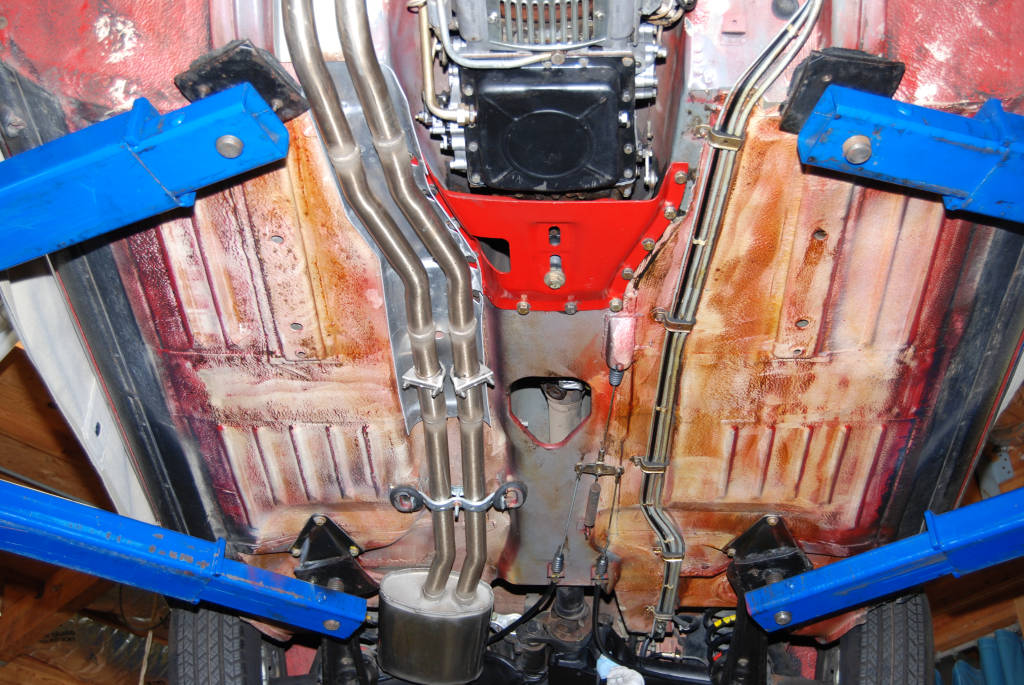 This car features an original undercarriage. It even still has traces of the cosmoline protectant (the root beer colored areas) over the factory undercoat. If you've studied this website you know that transmission mounts are body color, rocker panels are satin-gloss black and body color paint over-sprayed a bit onto the undercoat when the cars were painted at the factory; all just as you see above. We added the stainless steel exhaust system.
Click a small photo to see a larger one.
This shot shows the straightness of the sides.
Since this photo was taken the tires were upgraded to Michelins.
Original windshield AND anti-freeze decal
Factory spot welds on the lower rear valence.
Wheel wells are body color from the factory.
On all W113 cars this is the most susceptible area for rust.
Always look under the trunk mat and for the round
dots that indicate factory spot welds.