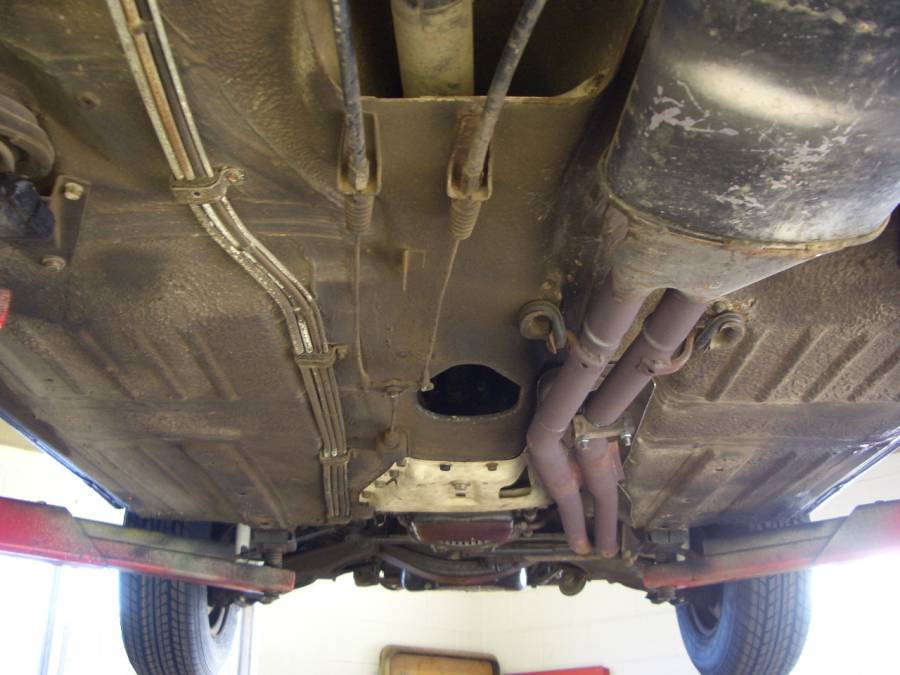 Not a "detailed" or "showcar" undercarriage, but a sound original one.
Notice the Light Beige transmission mounting plate. As on this car they are supposed to be body color. They also have the last 3 digits of the body number stamped on them.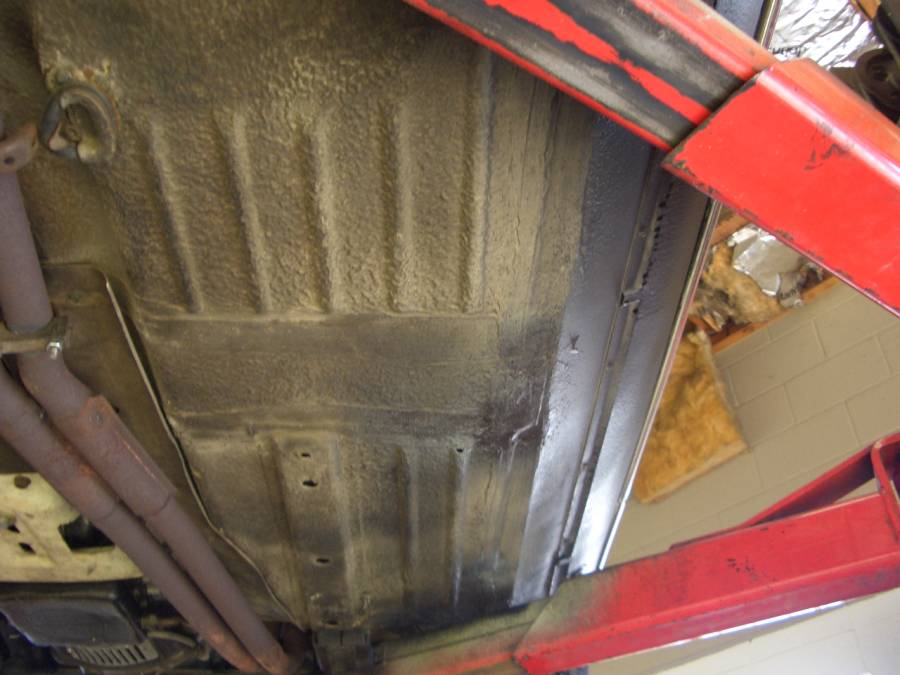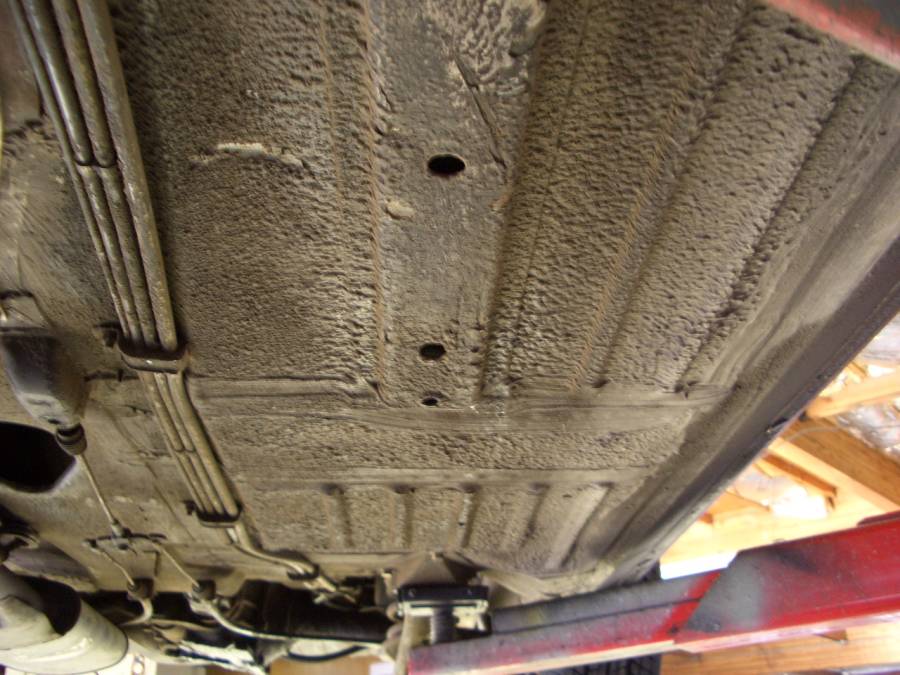 Here you can see the bumpy texture of the factory undercoating.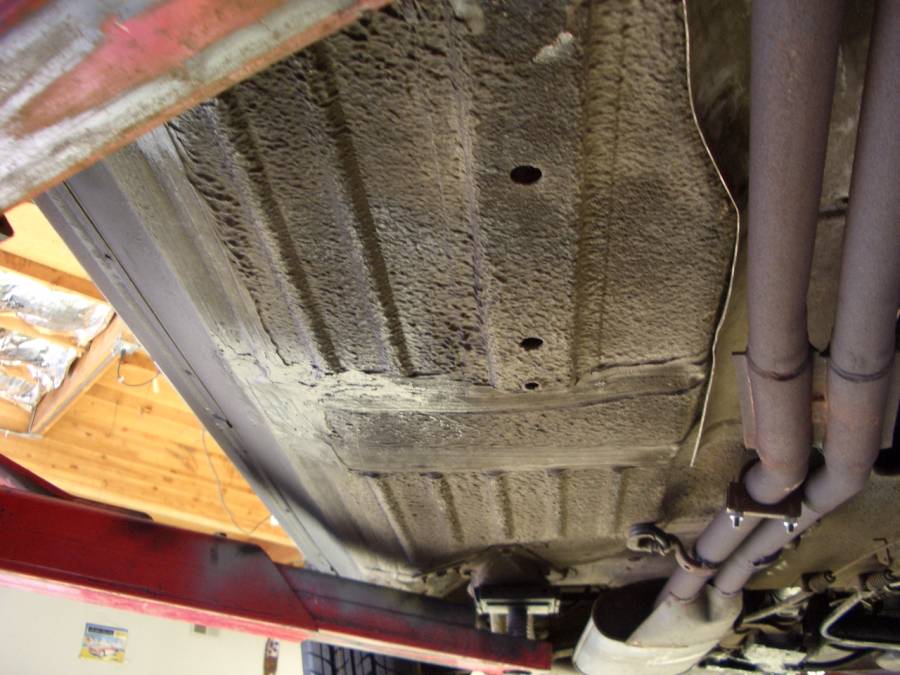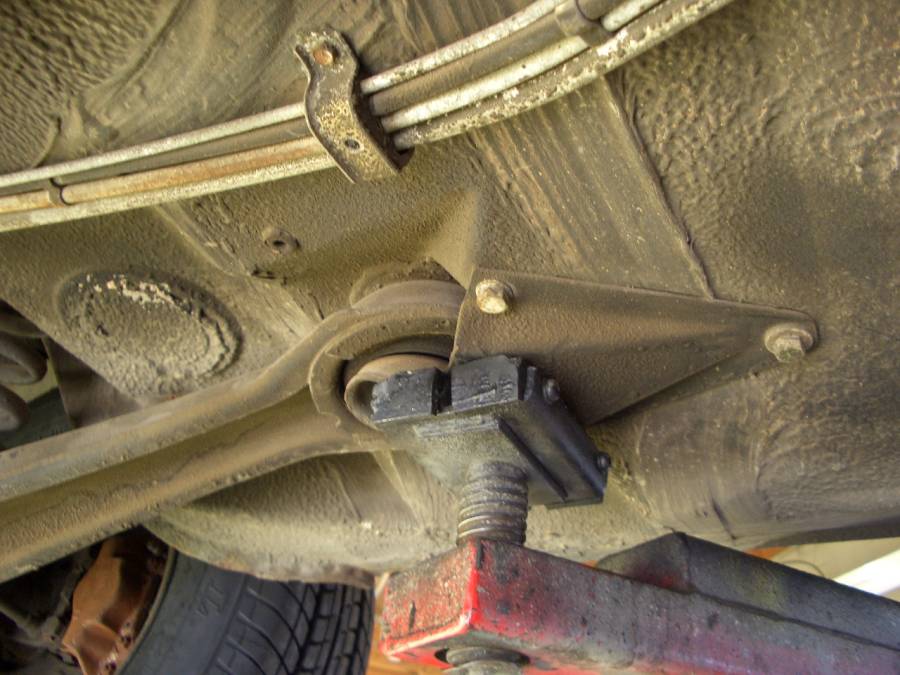 An important location is where the trailing arm attaches to the floor pan. Unfortunately it also happens to be a place where many cars are rusted.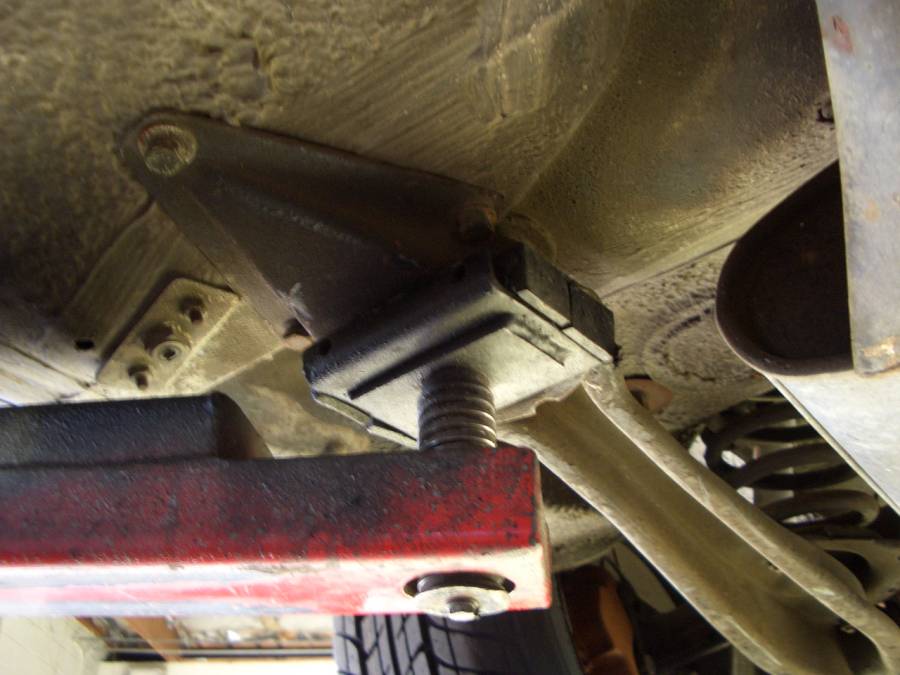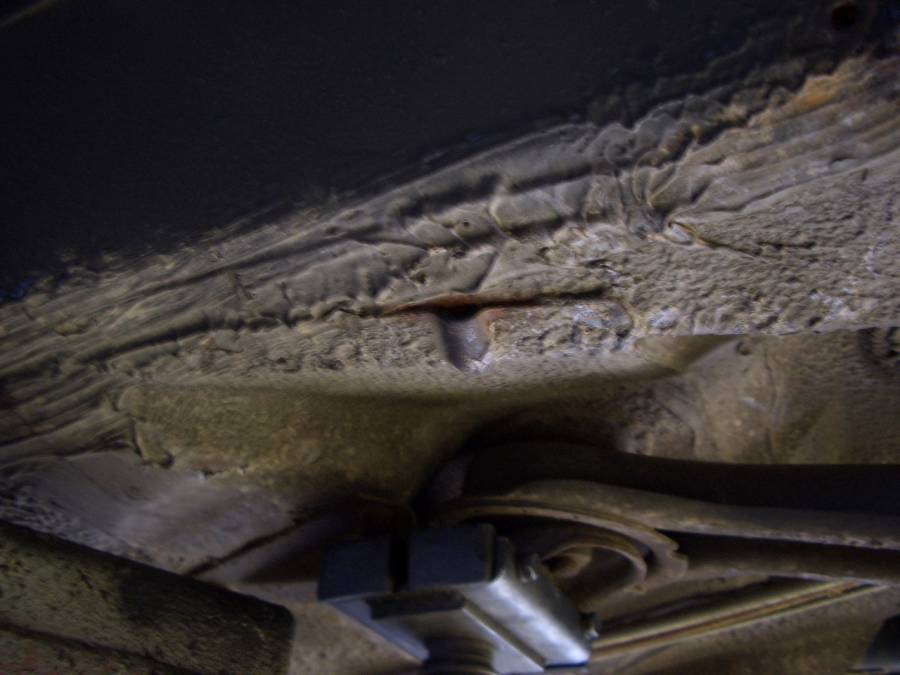 Above is a pretty good shot of a factory "weep dimple" designed as a drain. One doesn't want to see these plugged or obscured with undercoating added post-factory. This car exhibits factory undercoating.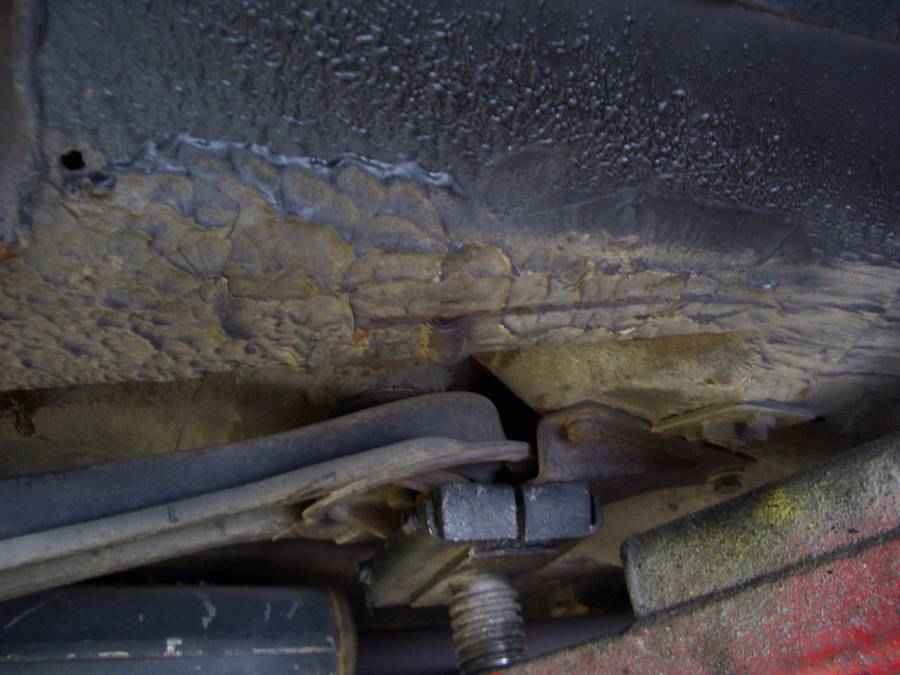 The other side.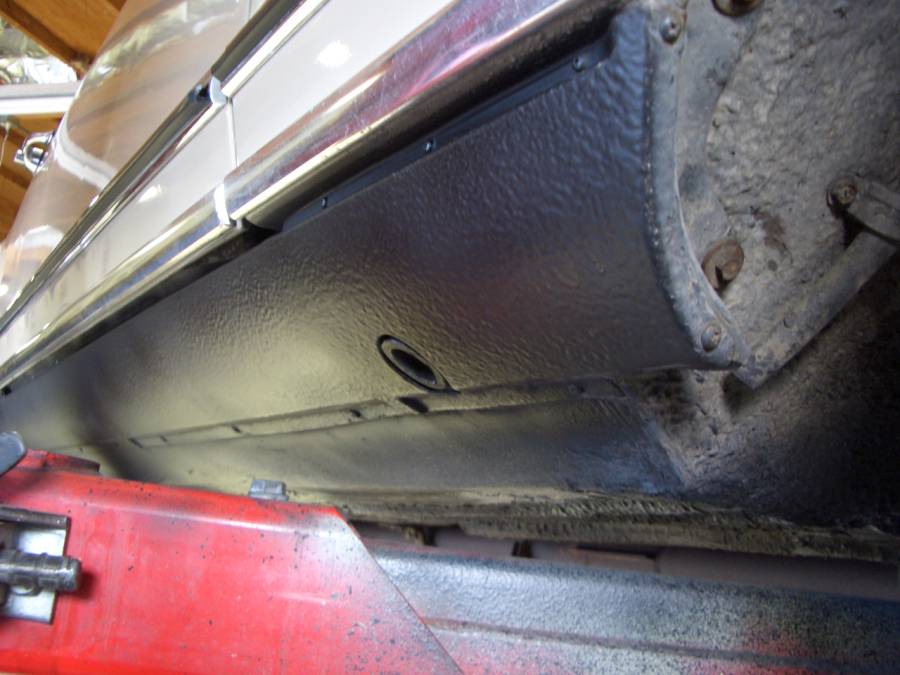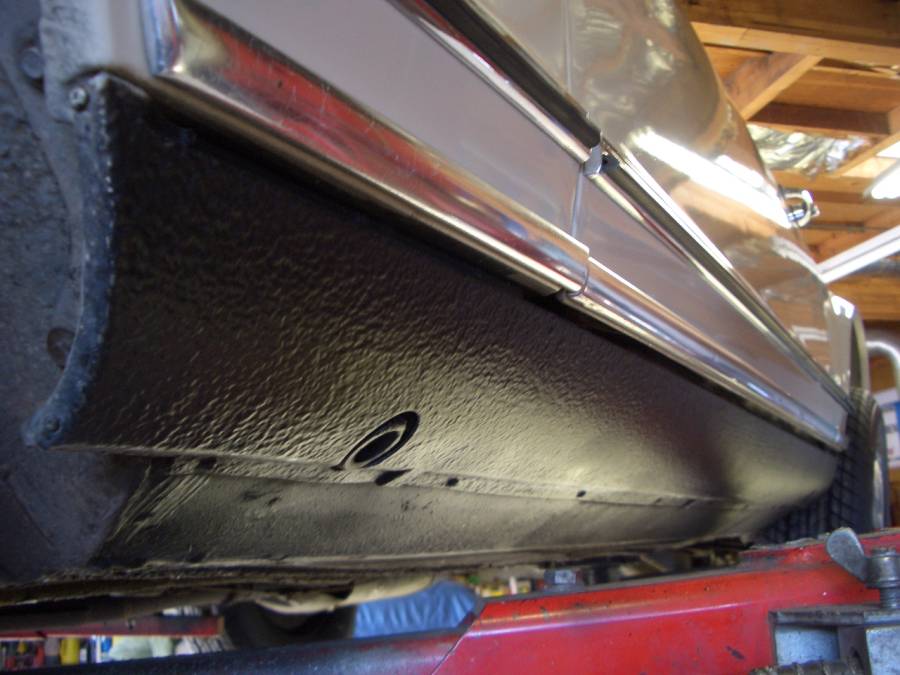 The rockers and jack ports are all great.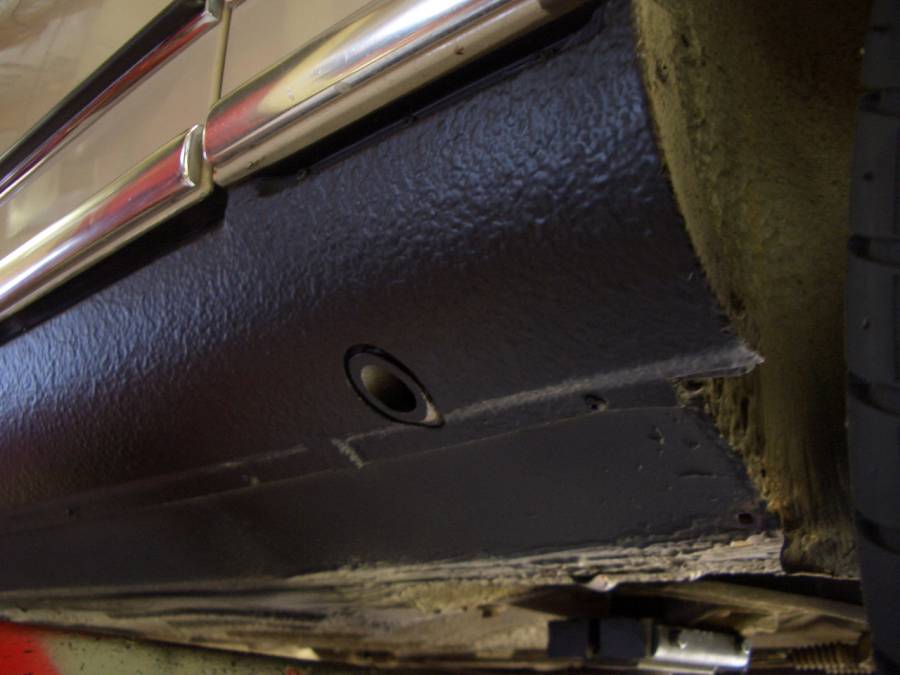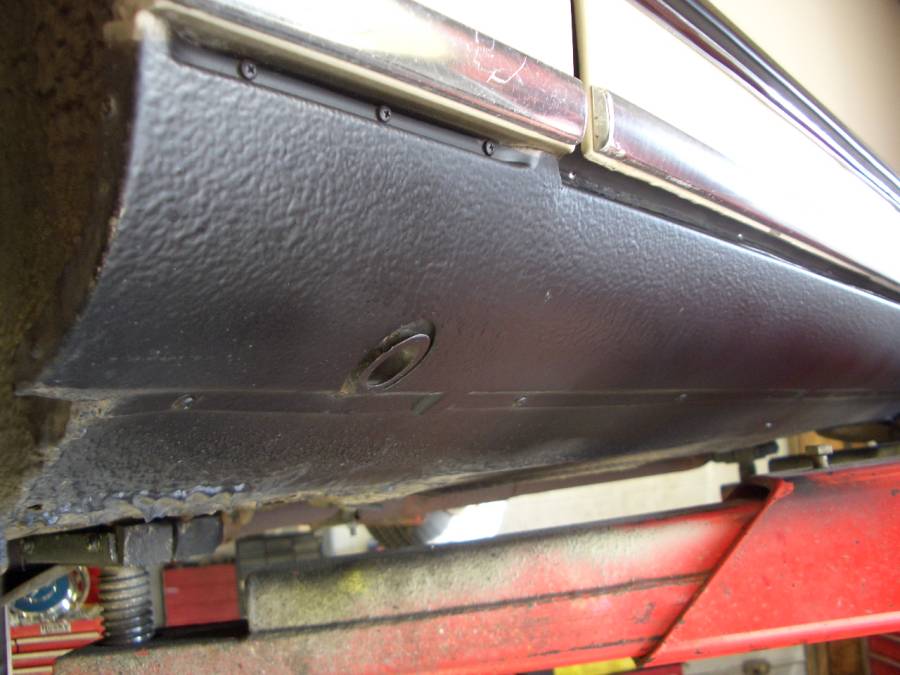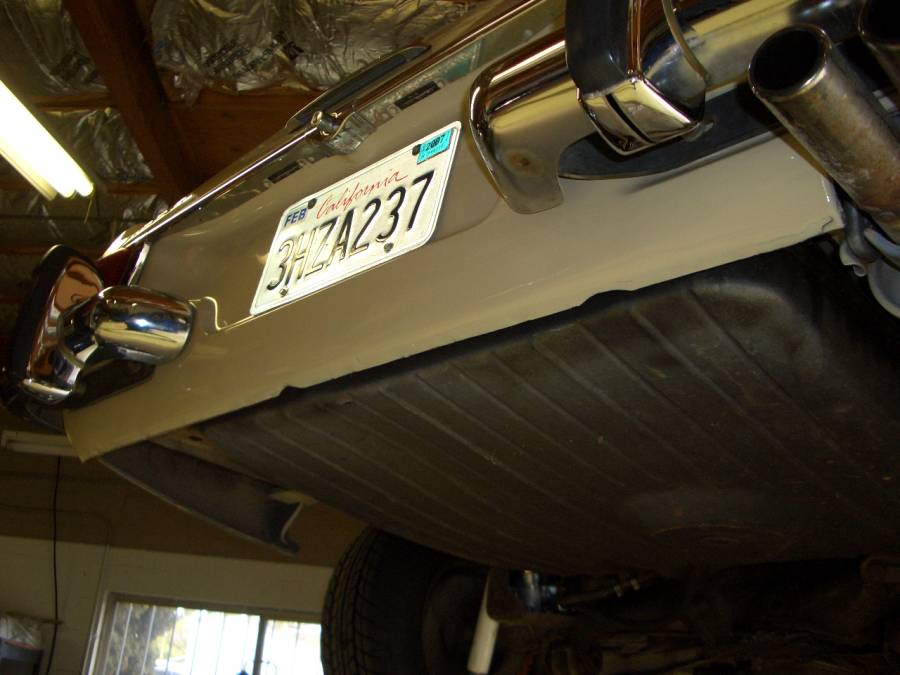 The "half-moon" cut-outs on the rear valence are a factory feature.