1968 Porsche 911 SWB sunroof coupe for sale classified California matching numbers #'s.
If you arrived to this page by a search or surf, in order to get to the main site with all the features and to find the status of this car, click here: HOME
Of all of the 901 based cars, precious few of the most popular early models (1965 – 1973) remain in sound condition. Virtually no factory rust proofing existed, many were raced, crashed then discarded and many fell victim second hand to owners who wanted the look of the new cars in the 1980's. Thus many sprouted post-1973 bumpers, fenders and other body appendages. Engines were swapped, big stereos were stuffed into dashes and holes were chopped into doors. Fortunately this car suffered none of that.

Of these early 911s even rarer are the SWB (short wheel base) cars of 1965 through 1968.

Though registered as a '68 this car was first delivered on Dec. 22, 1967 so if you wanted, you might be able to go racing or rallying with a pre-1968 group.

The silver metallic paint was freshened in '06 to remove some road-rash but actually about $20,000 was spent restoring and re-painting back in the '80's (a lot of money then).
Shocks are Koni giving it a firm, but not choppy ride. It has the Turbo tie rod upgrade. The suspension and handling are great and the brakes have vented "S" discs.
Note: There are no side markers as this is a Euro car. Also, it did not start out life with the sunroof. I believe it was added sometime back in the 80's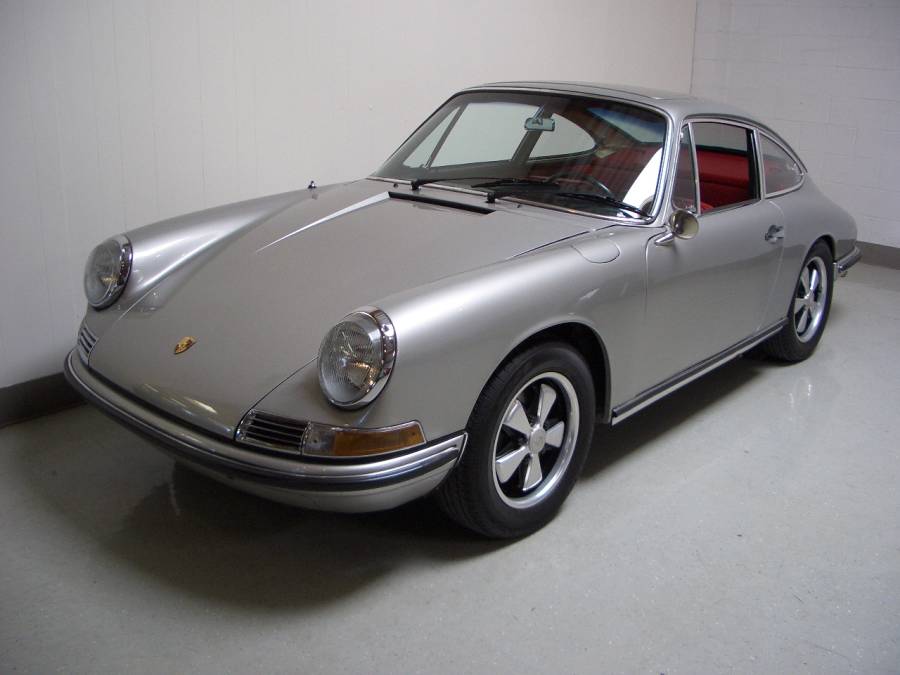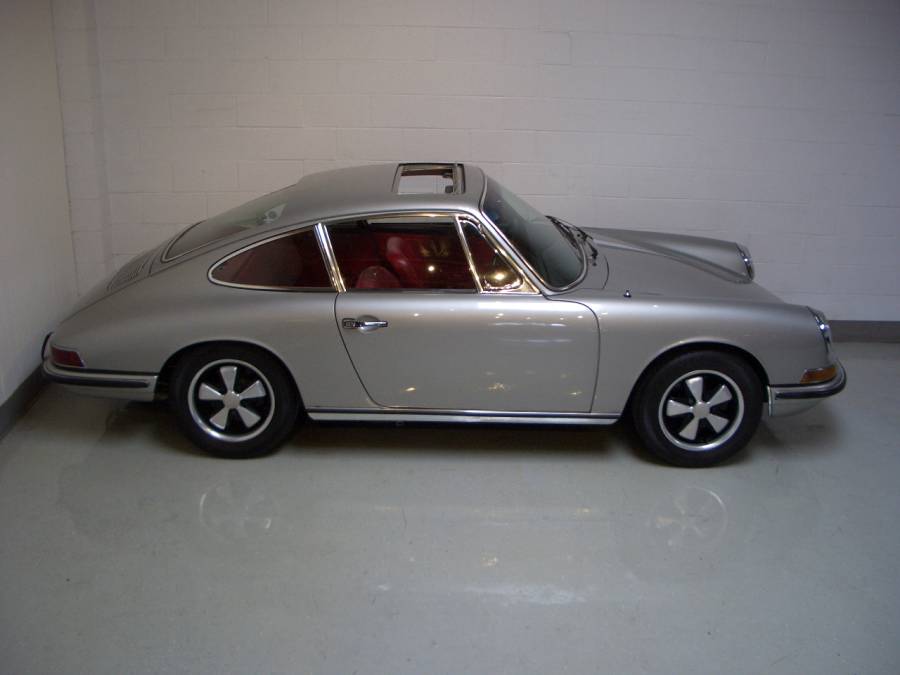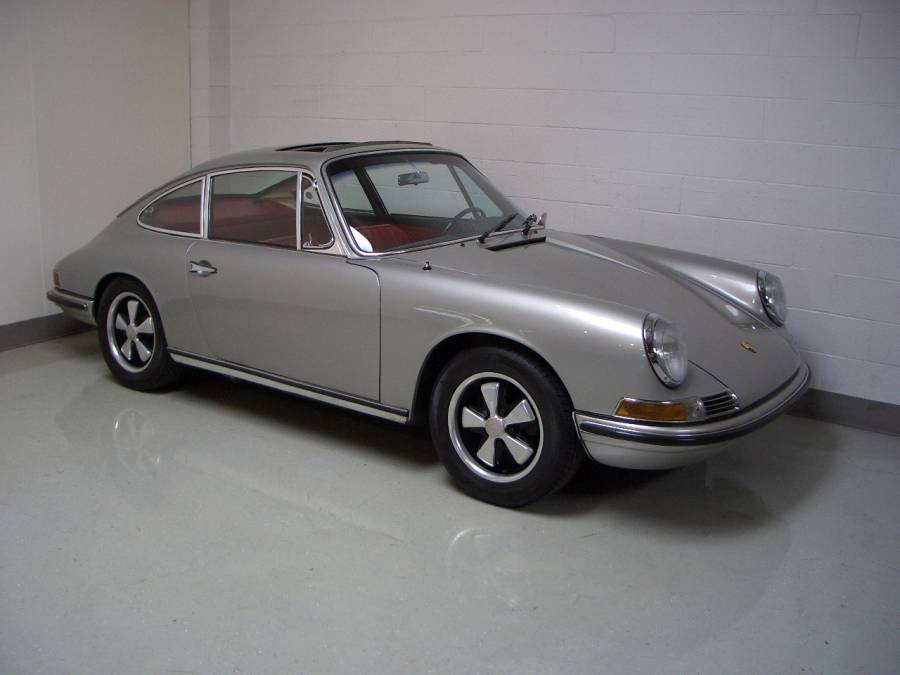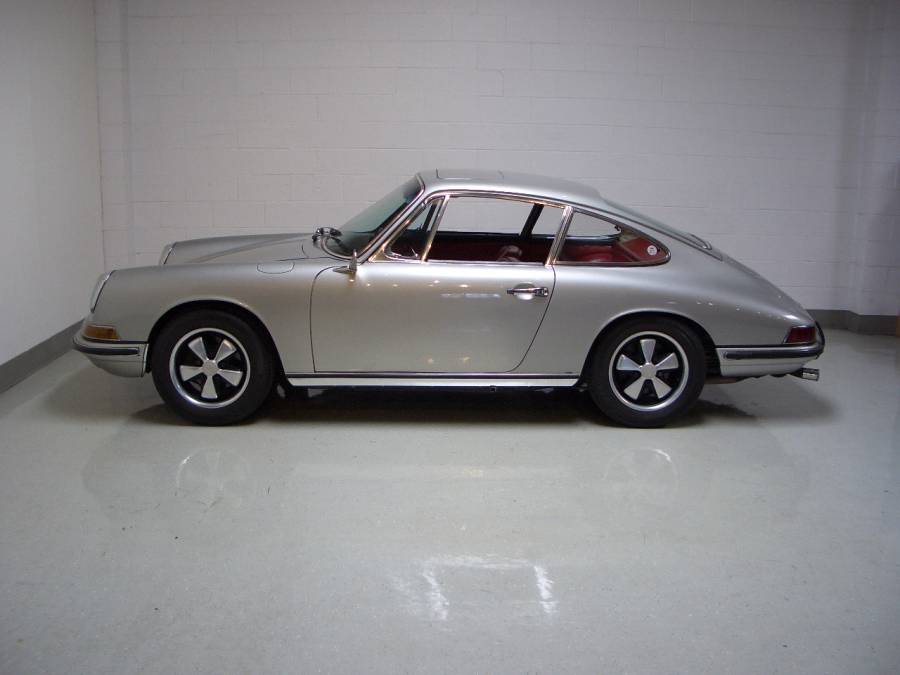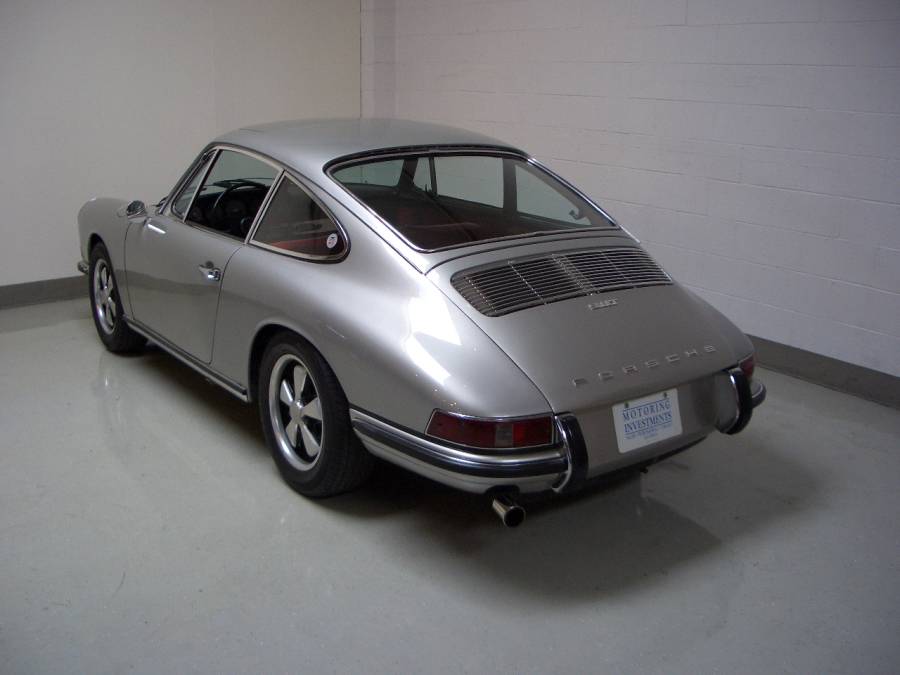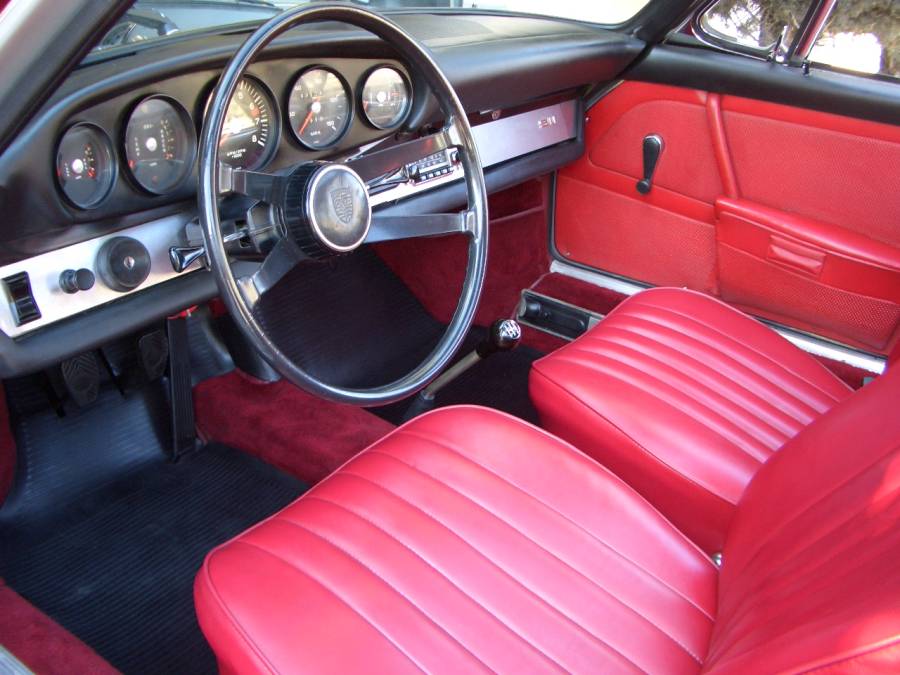 Click on the small photos to enlarge.
New bronze bushings were installed in the pedal cluster a few years ago
The dash and the door panels are one-model-year only items. The dash is crack free and excellent; the door panels are great as well with no speaker holes cut into anything. The door panels are showing a bit of dust in the photos.
It has "S" gauges meaning full instrumentation for fuel level, oil level, oil temperature, and oil pressure.
The last owner, a long time Porsche Club of America member estimates 10,000 miles on the original engine that he had rebuilt about 5 years ago with the hydraulic chain tensioner upgrade. The engine number matches the official Porsche document that is included with the car. The carburetors were also rebuilt around this time. Receipts are included. There is a Pertronix breakerless ignition under the distributor cap.
These shots should give you and idea of how straight the body is.
Installed is a set of 6x15 Fuchs alloys, professionally restored by Wheel Enhancement probably 5 years ago. They are original Fuchs rims, not reproductions. Tires are Dunlop 205 VR15's with plenty of life left in them. Also included is a set of original Porsche chrome steel wheels, hubcaps and new 165/15 tires.
A new set of H4 headlights is installed but you also get the original H1 headlights in a box.
The electric sunroof works beautifully and appears to be factory but was added post-factory.
The floor pan was replaced probably in the 80's and was a rather sloppy job. This car is a "driver" rather than a super original car.