For sale automotive car classified Motoring Investments' signature Mercedes 280SL W113
World-Class 1971 Mercedes 280SL
If you arrived here though a search or surf, click HOME to get to our main page for full site functionality, index, contact info. and the status of this car.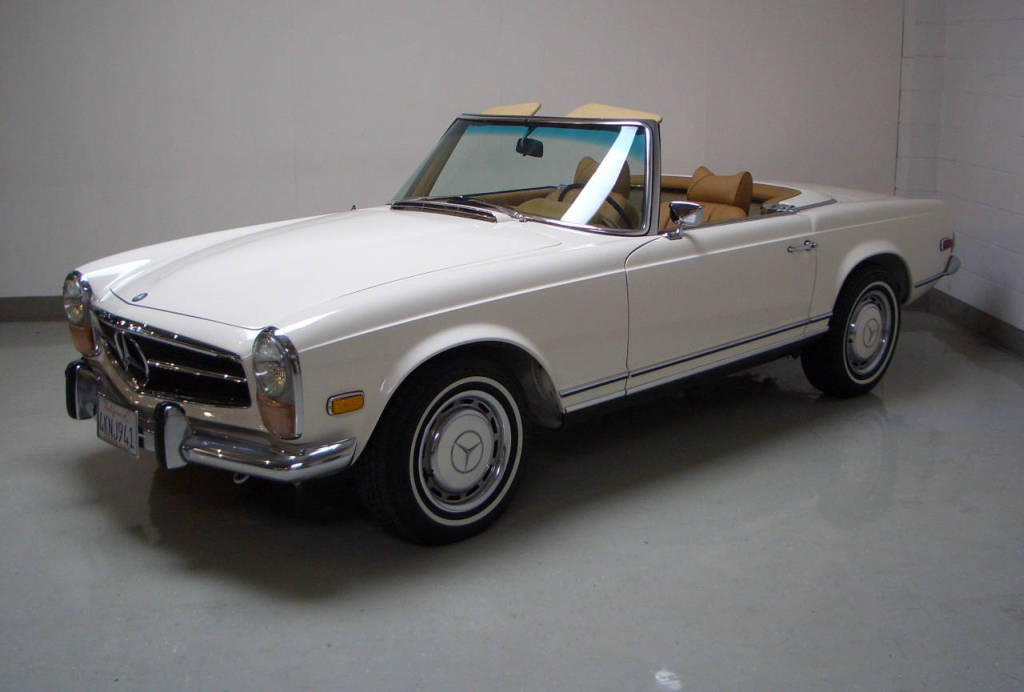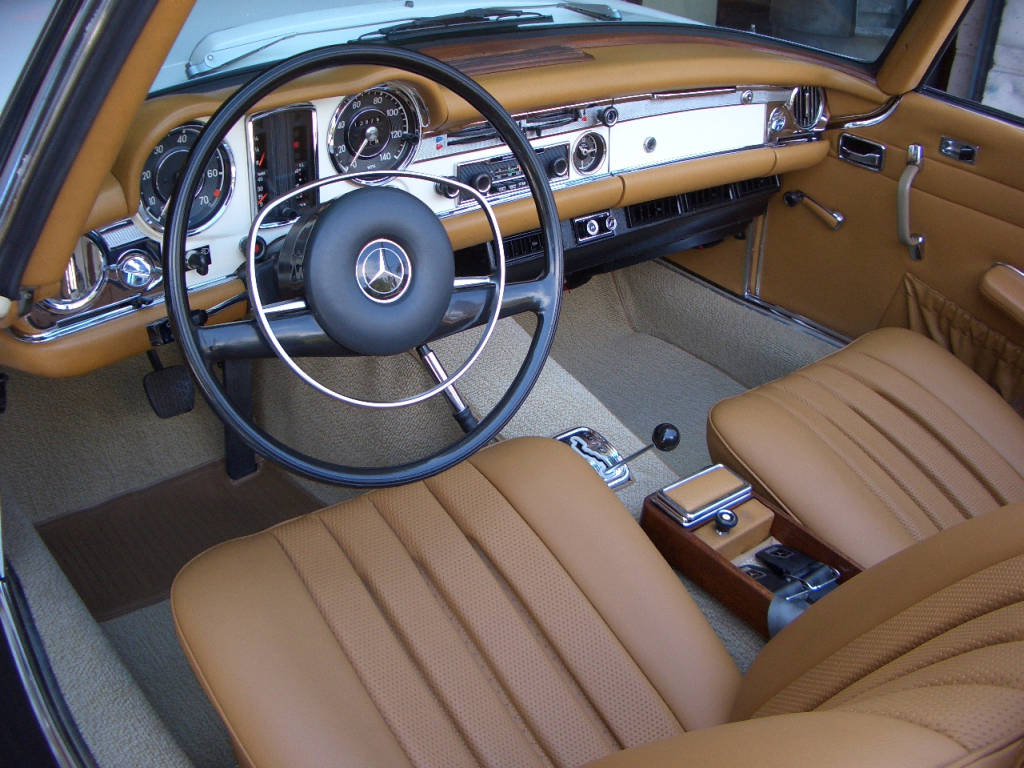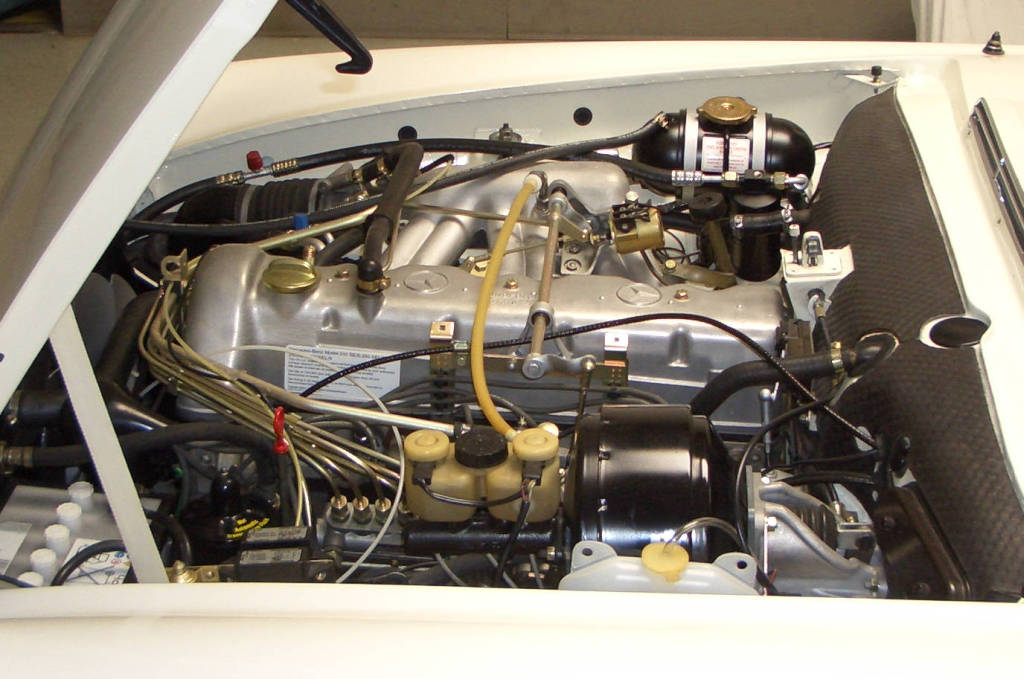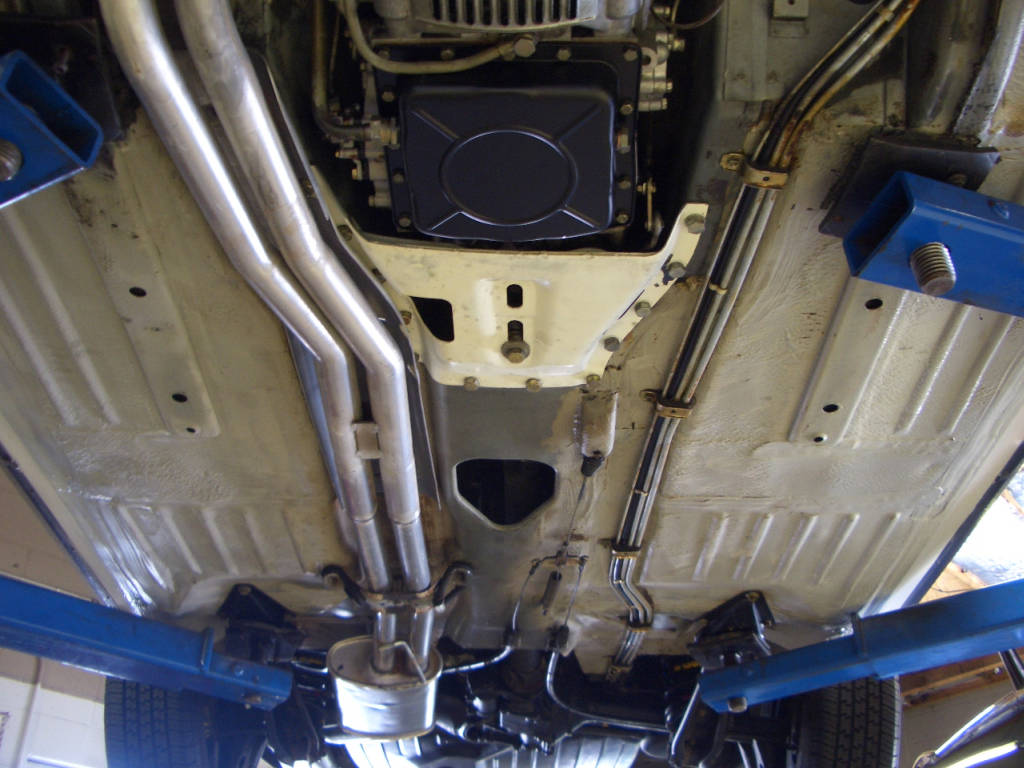 Click on a small photo below to see its larger version.
Detail of the cadmium plated fuel injection lines.
This shows the texture of the original firewall pad.
Note: late cars did not have a cover over the sub-frame mount.
The floorboards and their undercoating are strictly original.
The reverse side of the bumpers are painted white as per factory specification.
Quite remarkable is the fact that the original Phoenix Firestone spare tire is still in the trunk in virtually brand new, soft, supple condition!
Click on either of the spare tire photos above to see even more of this original tire close up.
Yes, on late cars the surface texture of the large and small trunk mats is different!