Motoring Investment's
1979 Porsche 911SC Targa
classified for sale in California.
If you arrived here though a search or web surf, click here to get to the main page to get details on this car and our contact info, HOME.
This is a nice honest, survivor type car.... a nearly 30 year old Porsche with mostly original paint and a 99% original interior (we installed a new driver's sun visor).
I purchased this car five years ago from a fireman in San Diego. It had been sitting for a while so I had the Porsche specialists at Dieter's go through it spending over $3000.
The following list is just some of this things that were done:
New fuel pump, fuel pressure accumulator, spark plug wires & oil return tubes
30,000 major service, four wheel alignment
Flushed hydraulic brake system, changed transmission fluid (Redline synthetic)
Compression was tested yielding: 160-175-170-165-165-160
This was all done at 88,700 miles. Current odometer reading: 97,091
After this my business neighbor purchased it and drove it as a weekend car until I bought it back this past June. Recently we've done an oil and air-conditioning service (resealing the compressor), repacked the wheel bearings and replaced the electric antenna and battery.
There is more text information below throughout the photos so please scroll all the way down.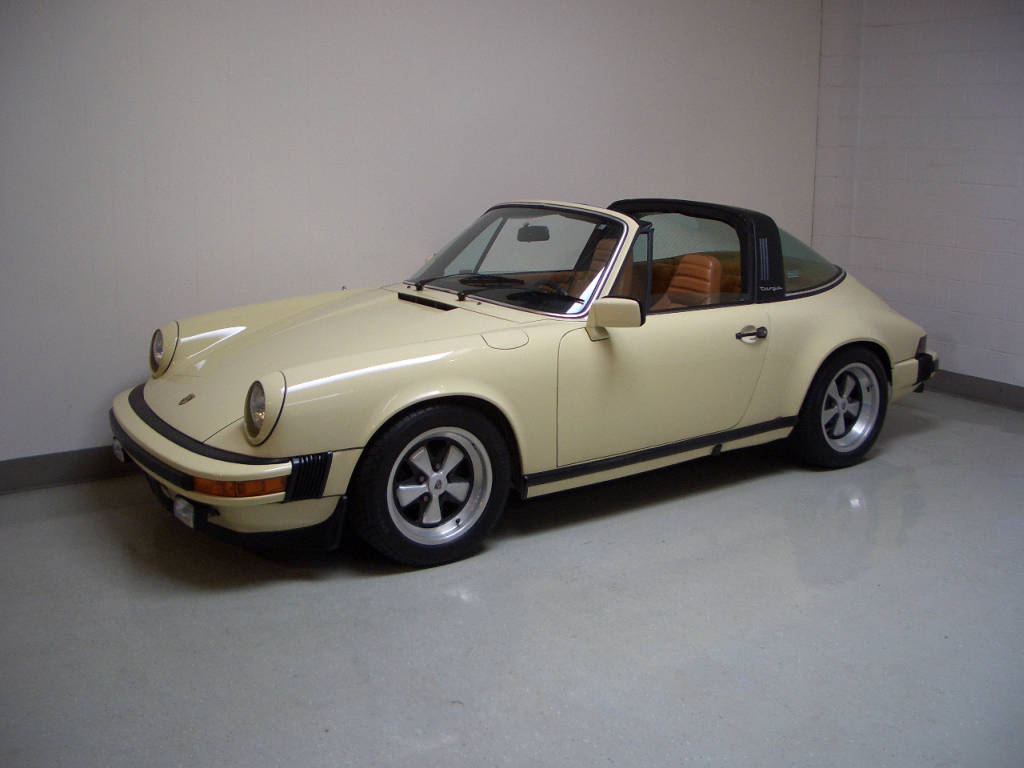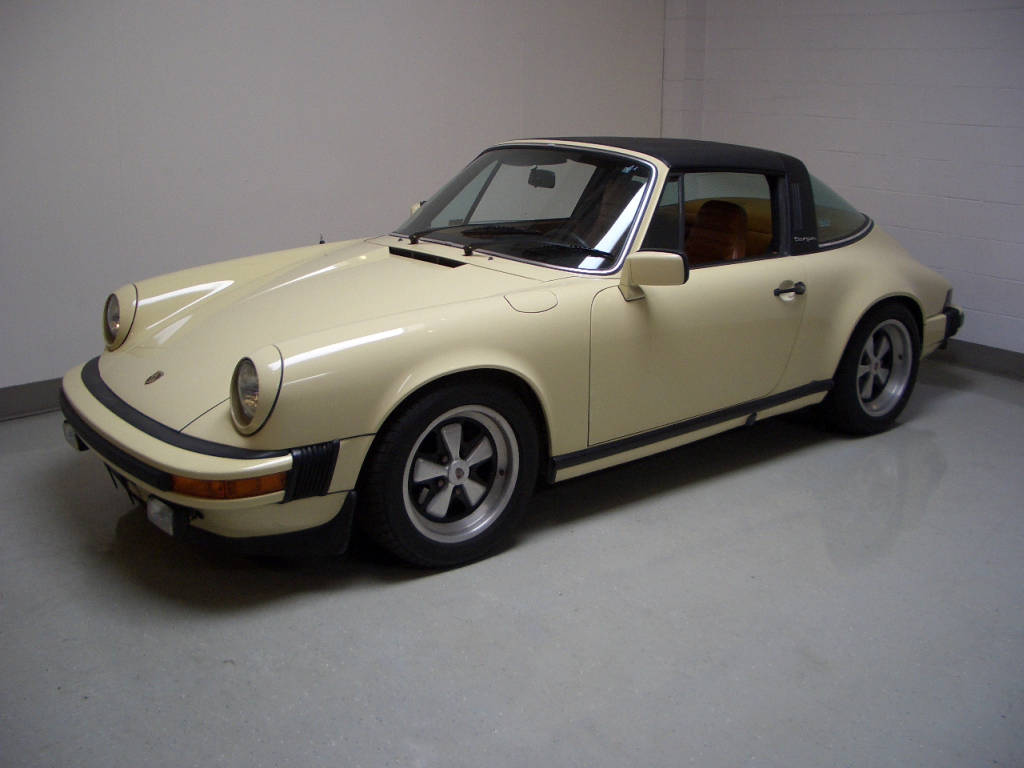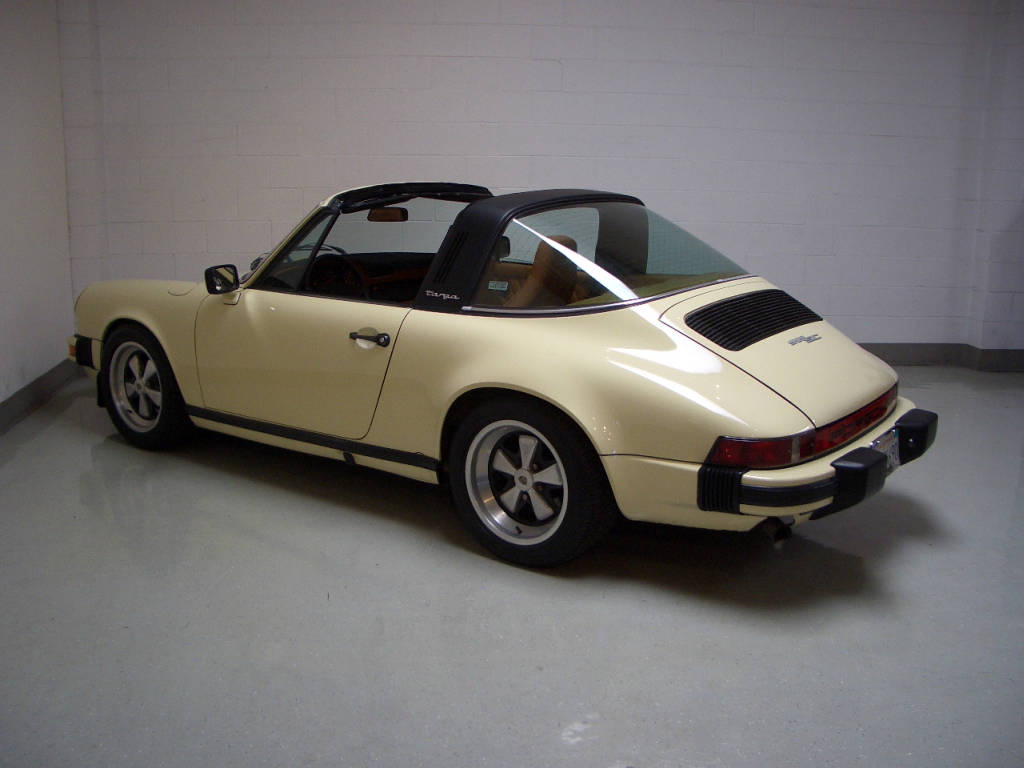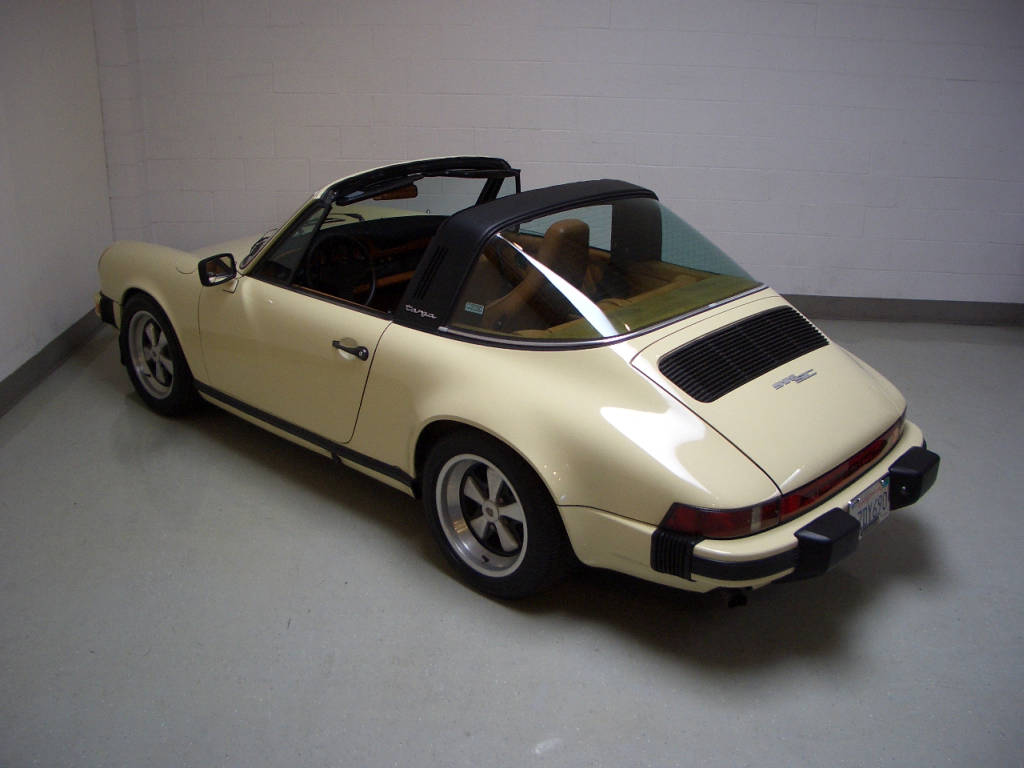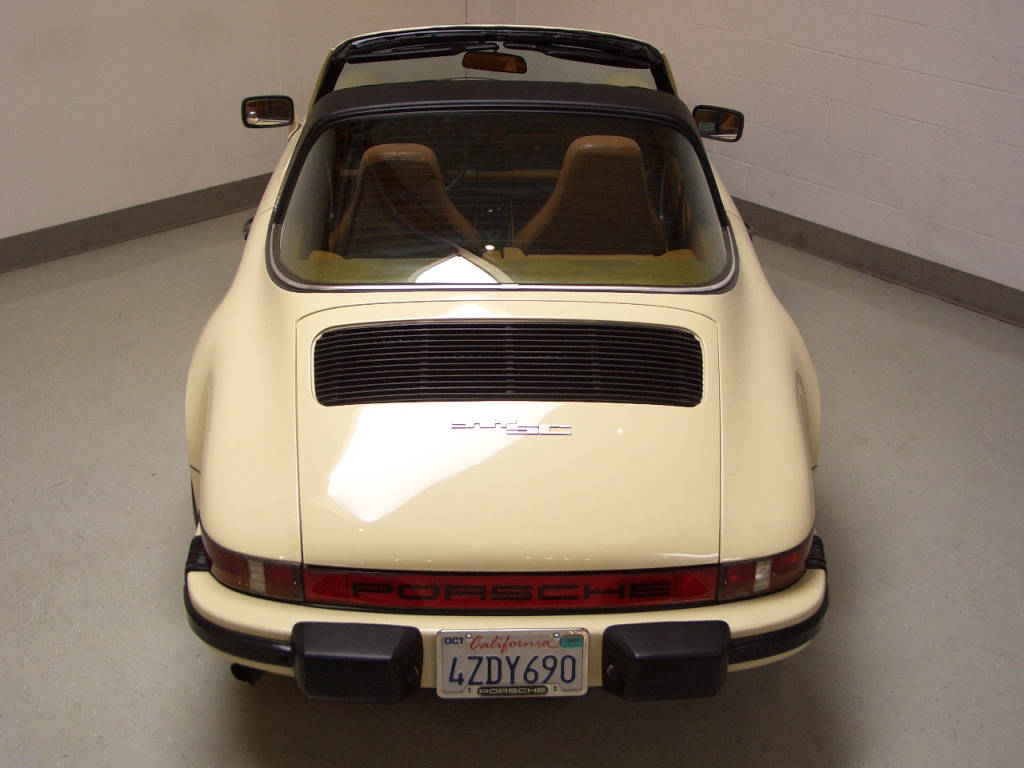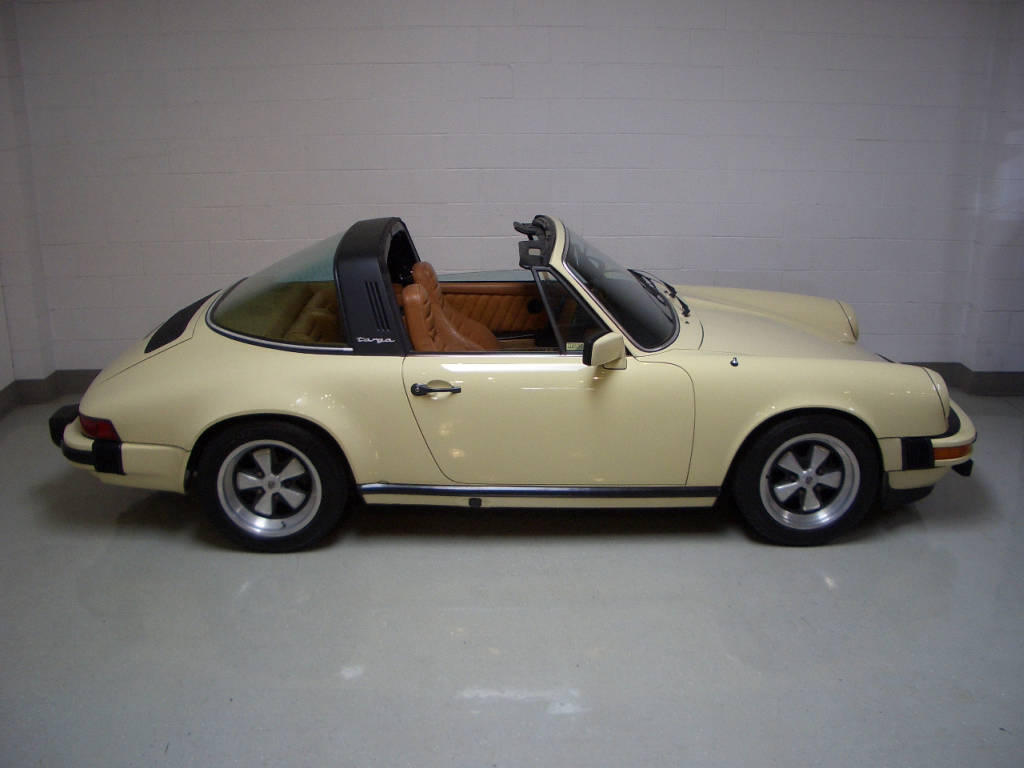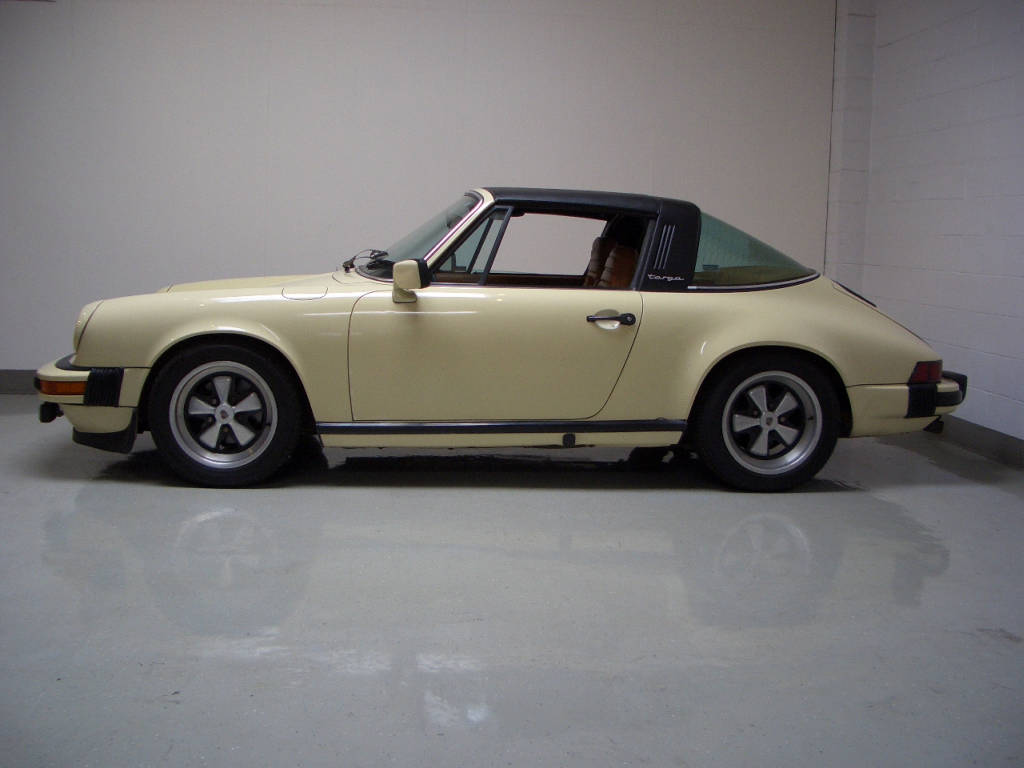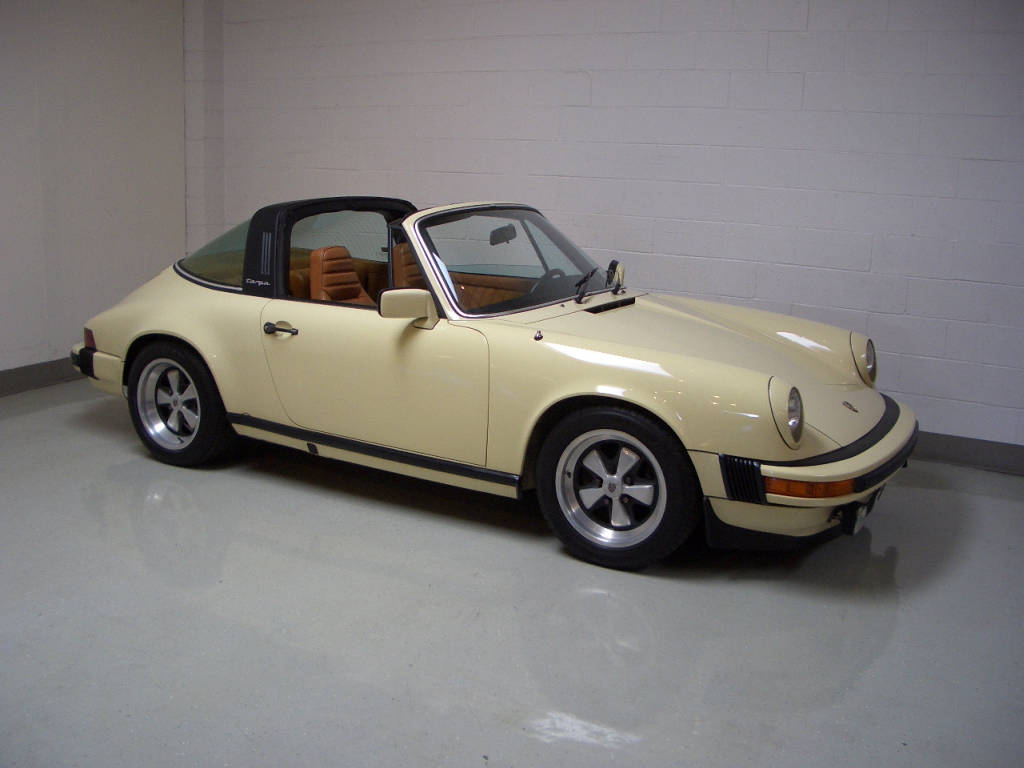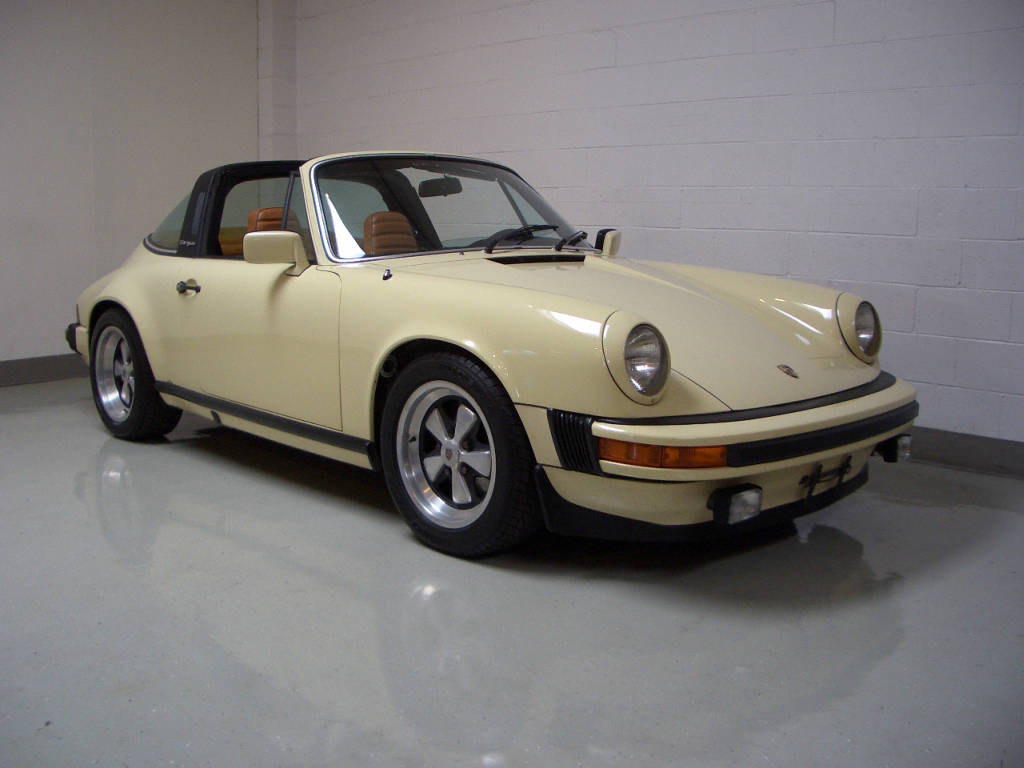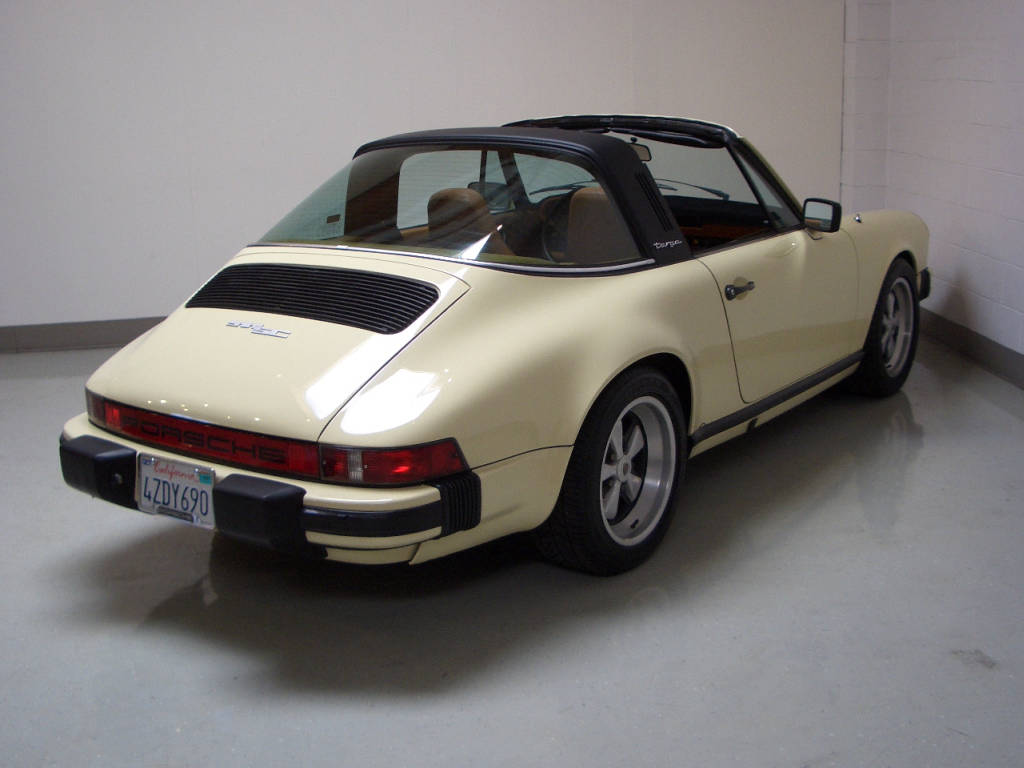 Just click on a small photo for a larger version.
The interior upholstery is remarkably nice considering it is all original. The color of the leather is called cork, which is a very natural color and has a wonderful patina. Biggest flaw is a split that is just starting on the passenger side cushion.
No dash cracks and even the driver's foot well carpeting is nice with the original heel pad intact.
Modern radio in place but comes with the original Blaupunkt.
Usually burnt to a crisp by the sun, even the rear shelf is original and pristine.
The color code "132" equals Ivory. I looked for this in several of my reference books and finally found it as a 1972 and earlier color. Apparently this car was special ordered in this color.
Correct date stamp.
Ding at jack port.
Factory paper label
Flaws:
Half way down the photos is a good place to list the more major flaws: As I mentioned previously most of the paint is original (maybe 70% or so) so there are some brush touch-ups here and there which don't show up in the photos but if look close you can find them (the color match is not perfect). The valence below the front bumper has some "road rash" from little stones as well. There is a dent on the driver's rocker panel just around the jack port - see photo. The original leather steering wheel wrap has some age related cracking, not all the way through though (see photo).
The rough texture (sound proofing) of the underside of the hood is how you tell an original. Looking at all of the inner panels is one way of assuring a car is collision free like this one. This car is extremely original everywhere you look.
Porsche really had their rust-proofing down by the time the 911SC's were built but just in case there is any question here are the photos you want to see.
Window sticker and supplemental sticker for dealer installed options.

From the sticker we can clearly see that the color was a special order, "color to sample" at an additional cost of $980.