Motoring Investments'
1969 Mercedes 280SL
For sale collector car classic classifieds vintage automobile
If you arrived here though a search or surf, click HOME to get to our main page for full site functionality, index, contact info. and the status of this car.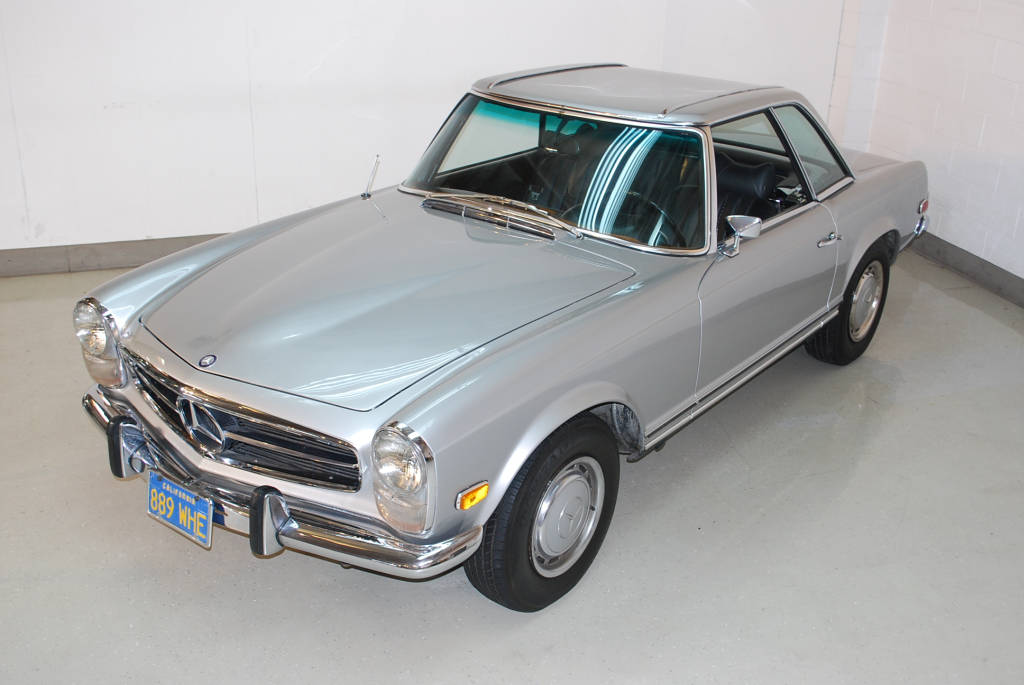 Original colors, matching body number stamps, original "leather" car, both tops and on top of all that a 4-Speed car! Same owners in San Diego for 25 years, original trunk floor, original firewall pad, Becker Europa radio, rebuilt engine and the complete service history! After finding this nice local car we put it through our service shop installing new shocks and suspension bushings. We resealed the steering box, flushed the brake and clutch hydraulics, performed a lubrication service and tune-up with all new filters, repaired the heater valve and ventilation sliders and finally replaced the expensive door sill entry chromes. Now we can call this a "Motoring Investment"!
Please scroll all the way down. There are many, many photos.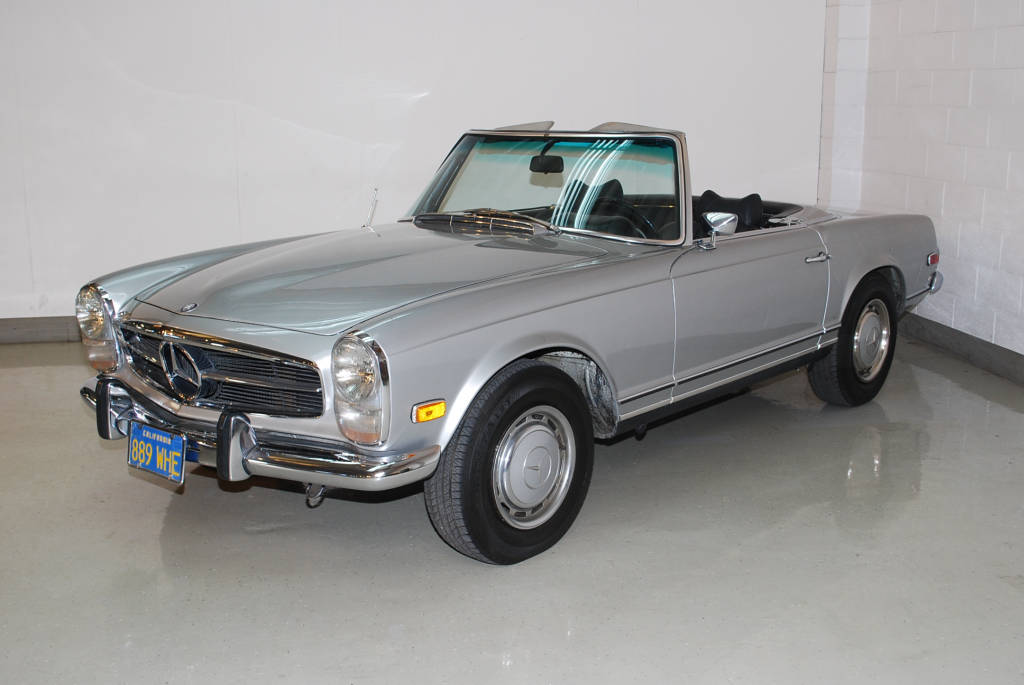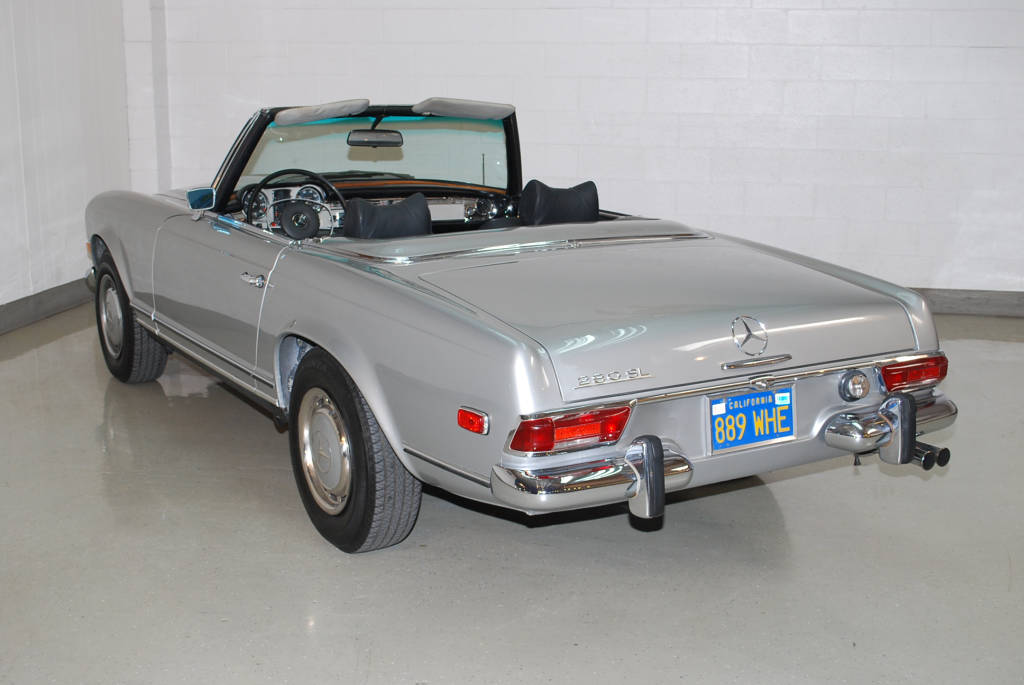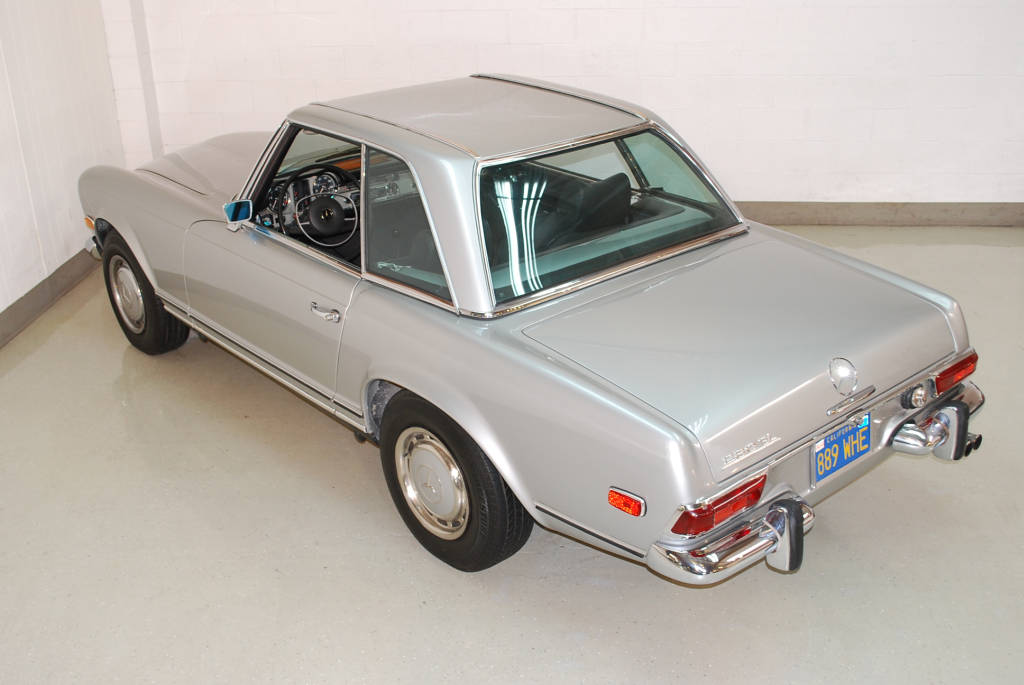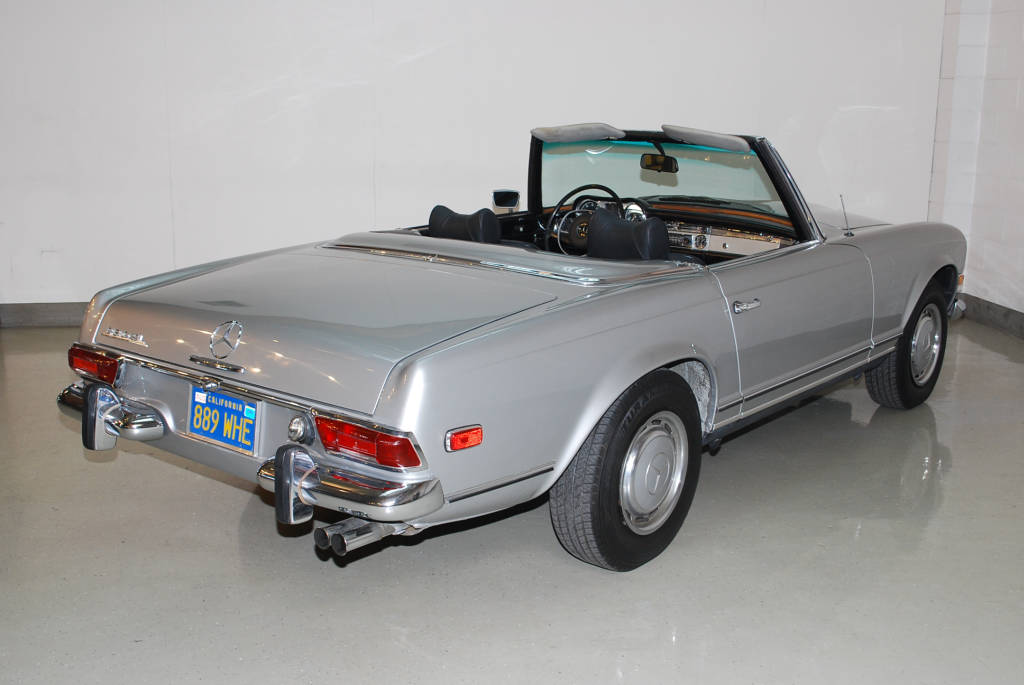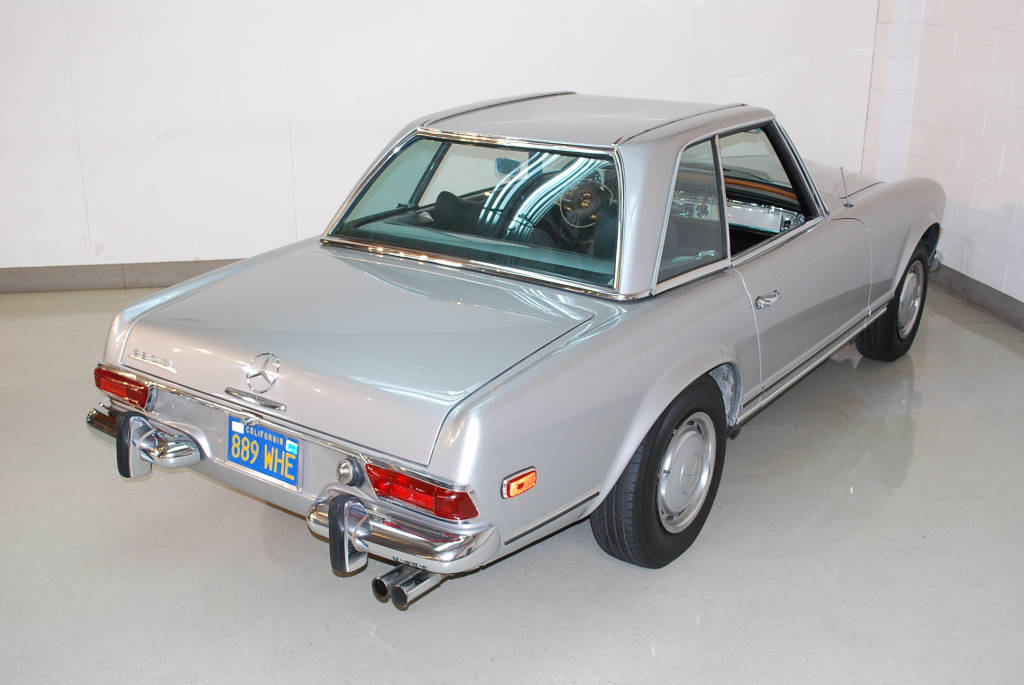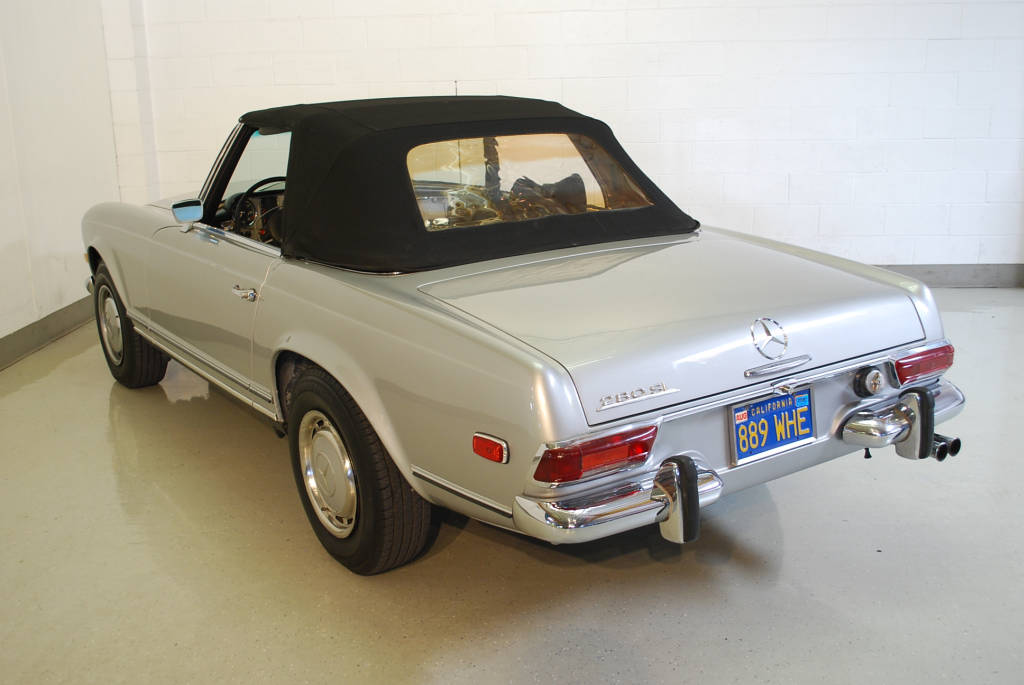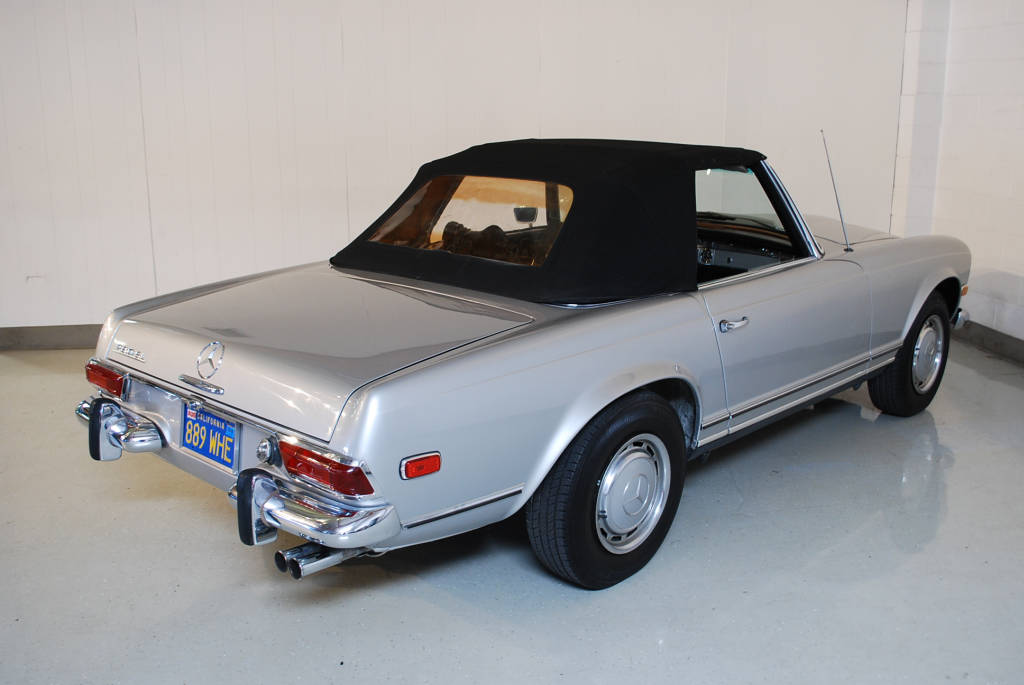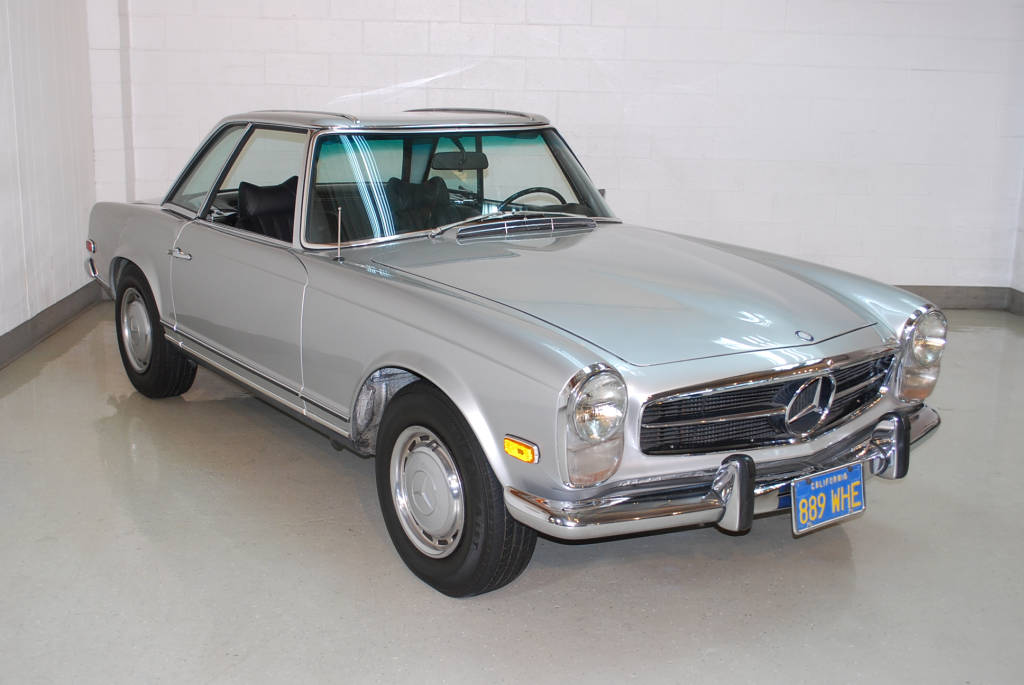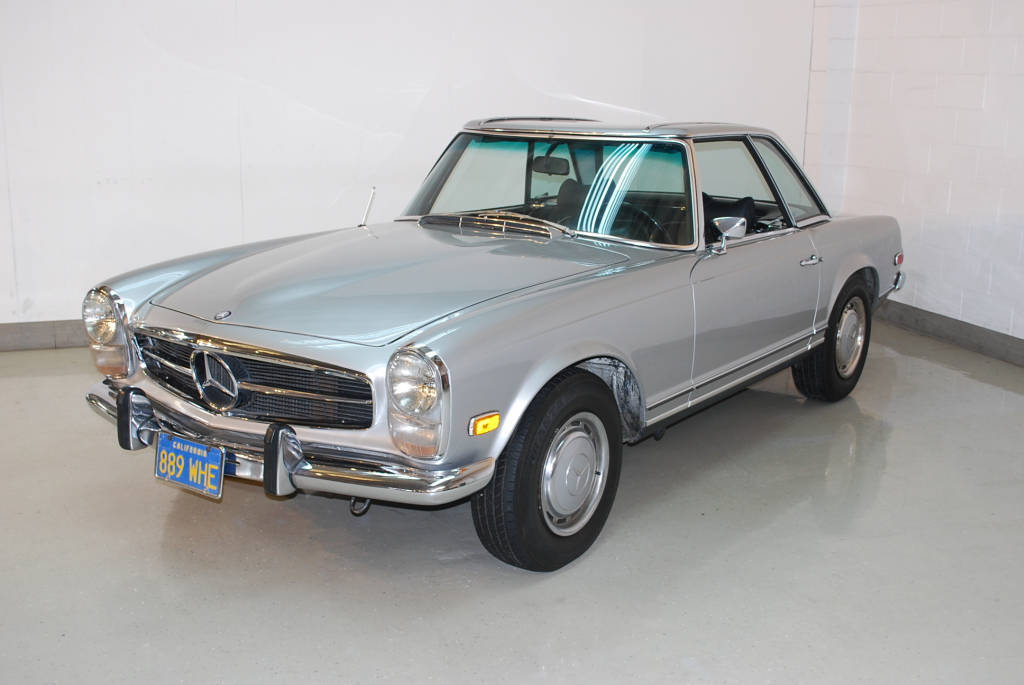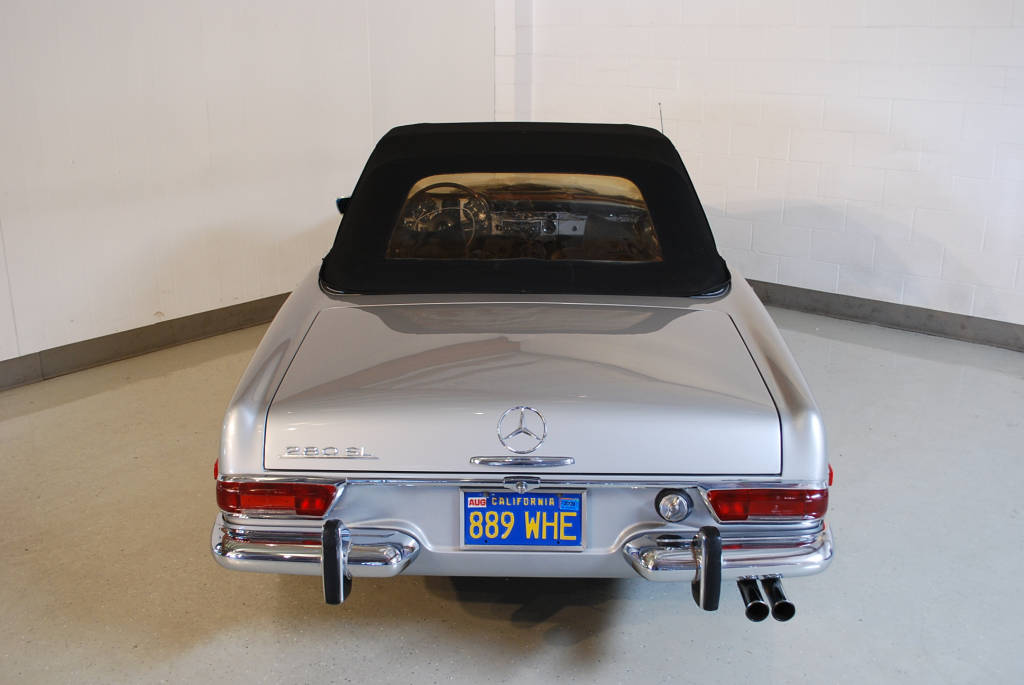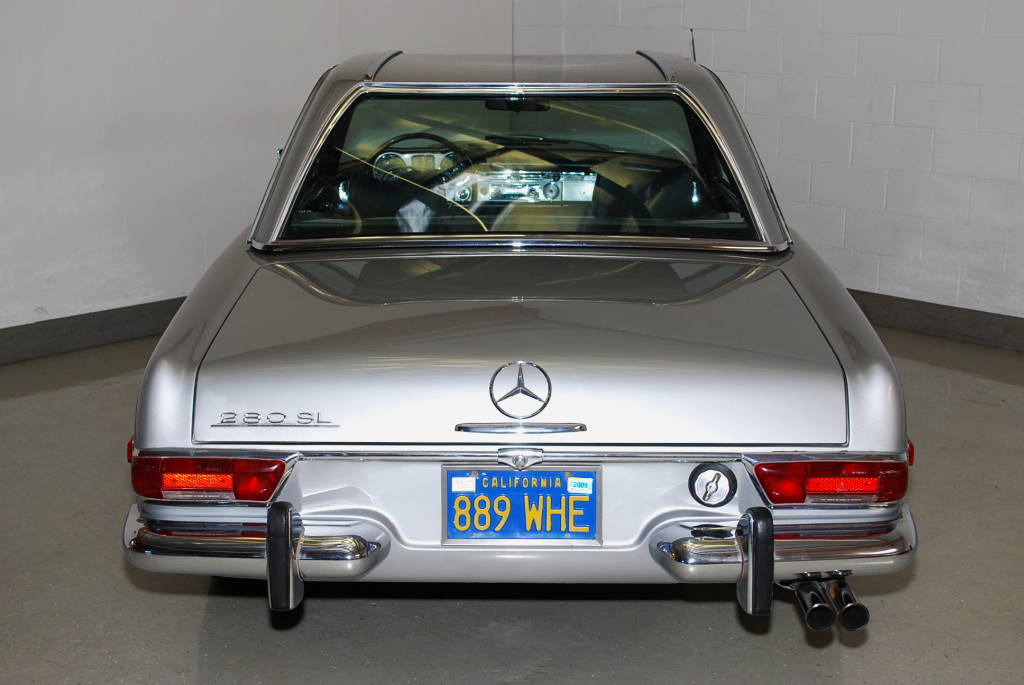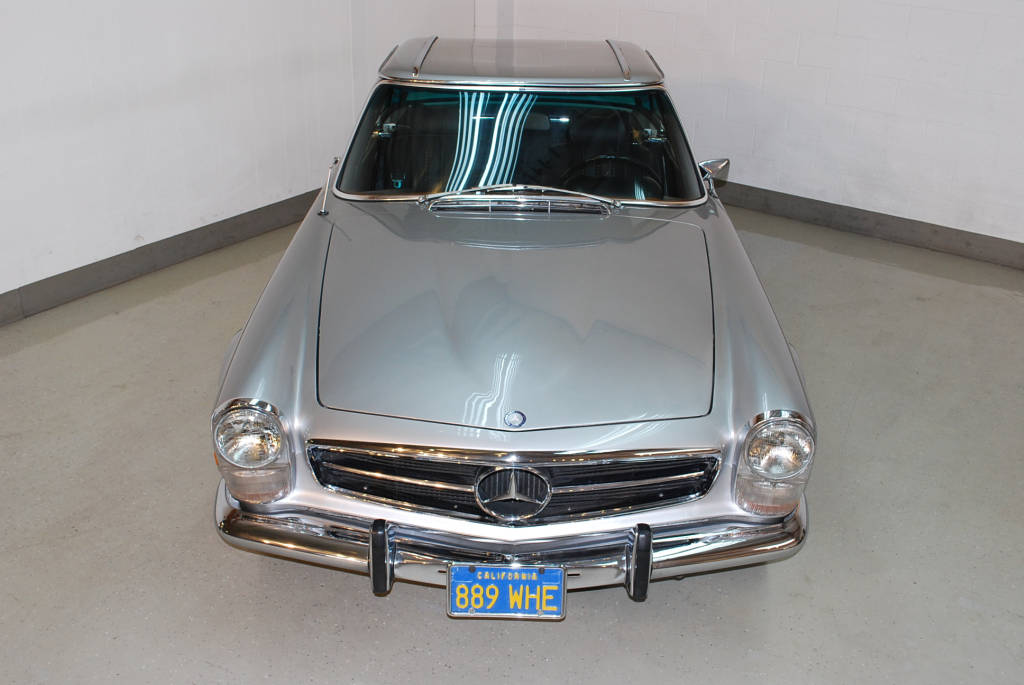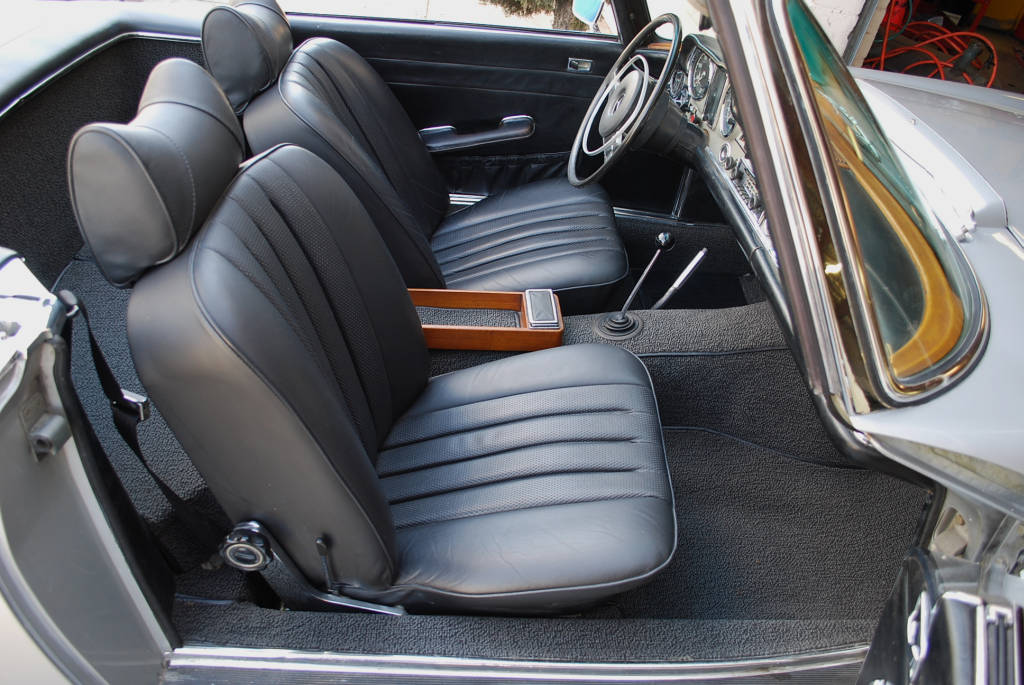 The leather upholstery was replaced a few years ago and is still flawless. We just replaced the carpets in our trim shop with the correct 280SL "multi-loop" in the original color.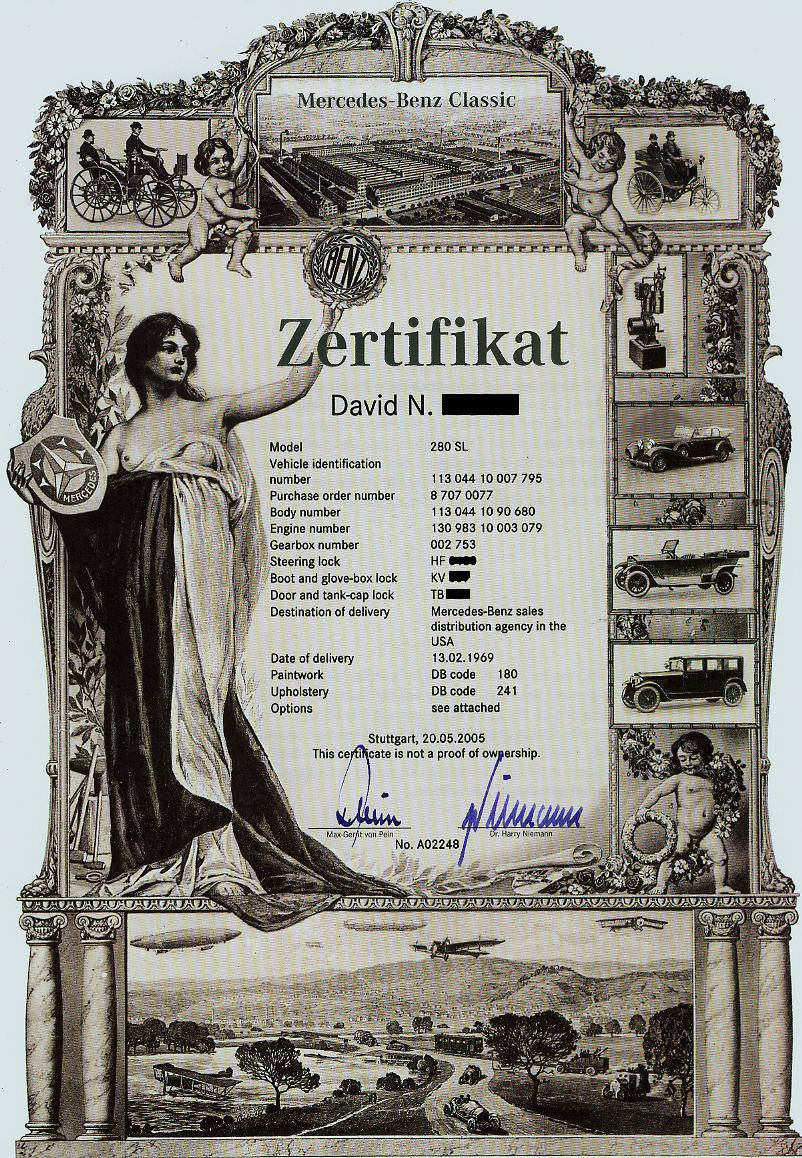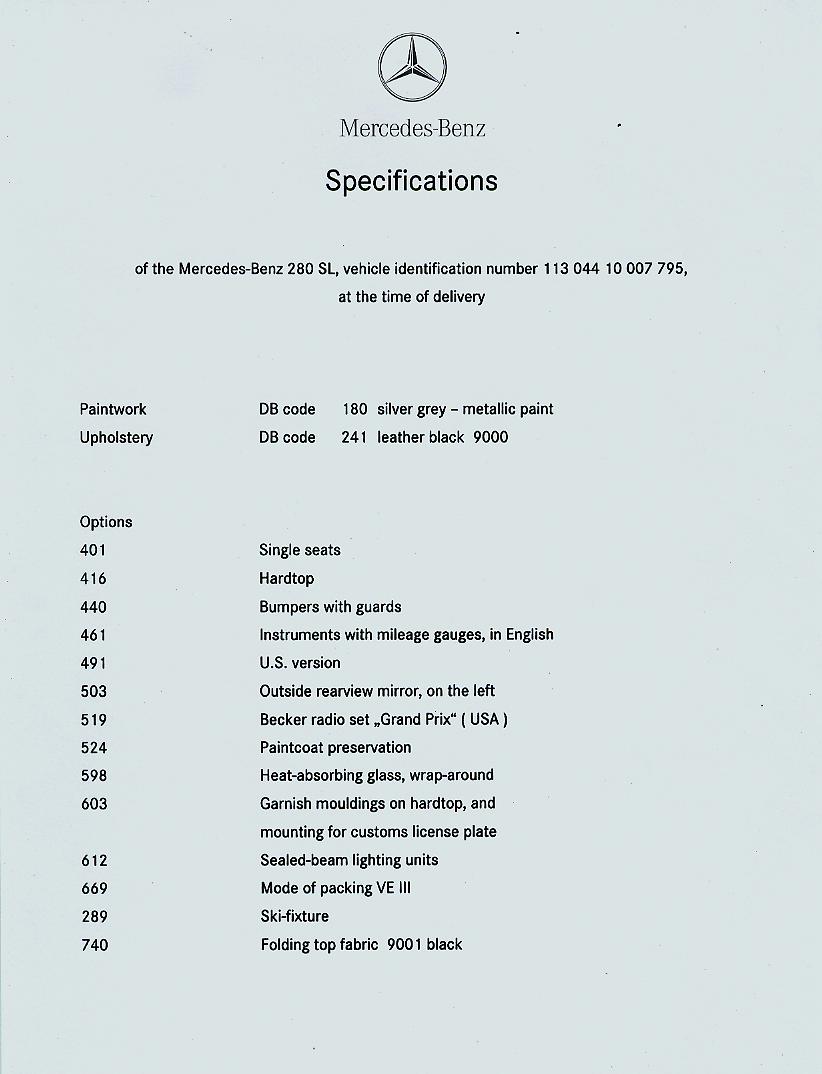 Just click on a photo to see its larger version.
Perfect original trunk floor
All the original books and perfect tool kit
Correct body # stamp on the inside corner of the hood.
Notice the pattern of the firewall pad. This is how
we know it is original. Replacements look different.
Here are the most important photos - the undercarriage....
absolutely original in this case. I've captured images of the areas that tend to be vulnerable to rust. The darker spots in the photos
may look like rust but they are not. The factory first applied a beige colored undercoat and over this usually a root-beer colored waxy substance.
There are also darker spots of the usual road dirt accumulated over the years.

That half-moon cut-out is factory correct as are the spot welds that show as "dots" along the edge.