Motoring Investments'
1971 Porsche 911S
For sale collector car classic classifieds vintage automobile old timer
If you arrived here though a search or surf, click HOME to get to our main page for full site functionality, index, our contact info and the status of this car.
A California rust-free, comprehensively restored car. I've rarely seen a restoration this well documented. The list of venders & restorers reads like a "who's who" of the Porsche community: Stoddard, Steinel's Autowerks, Dave Brown, SSI, Wheel Enhancement, Andial, ARP and Auto's International. Included is a three ring binder with a zippered jacket that details the restoration with everything from invoices and photographic documentation to letters from the owner to the shops detailing the work he expected. The engine rebuild at Steinel's was $16,000 alone.
All matching # 's per included certificate of authenticity
Chassis number: 9111310227 Engine number: 6310592 Paint code: 6210-L
1500 miles on the engine
Scroll all the way down and you will see photos of the original undercarriage, battery box, front suspension pan, California blue plate, engine, exquisite interior, tools, etc.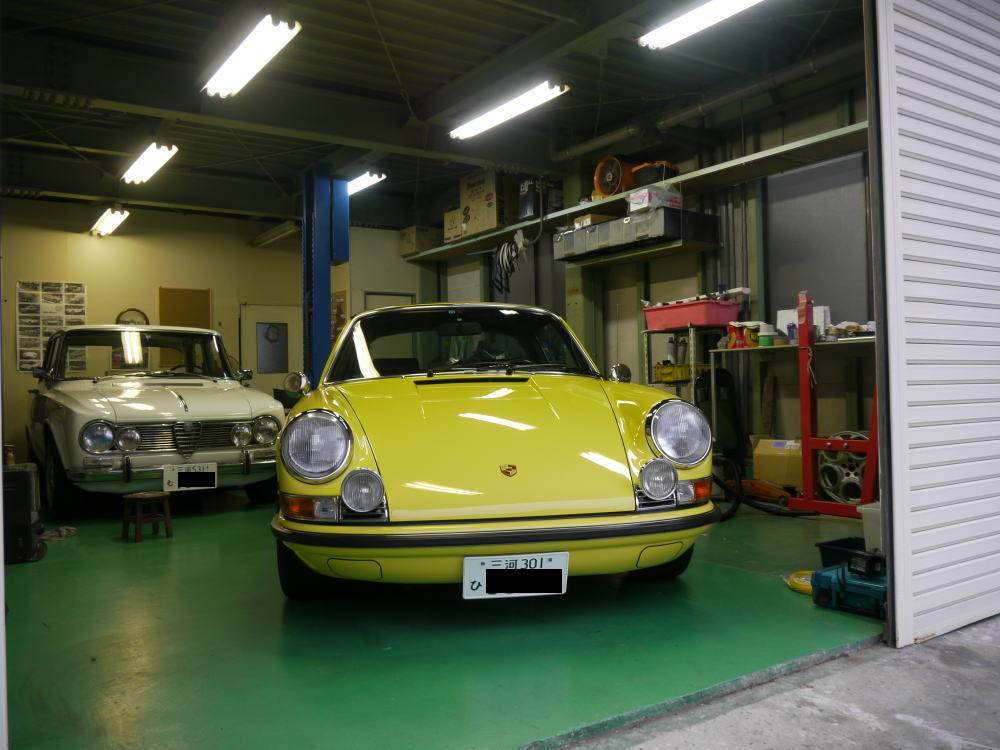 HERE IT IS, HOME IN JAPAN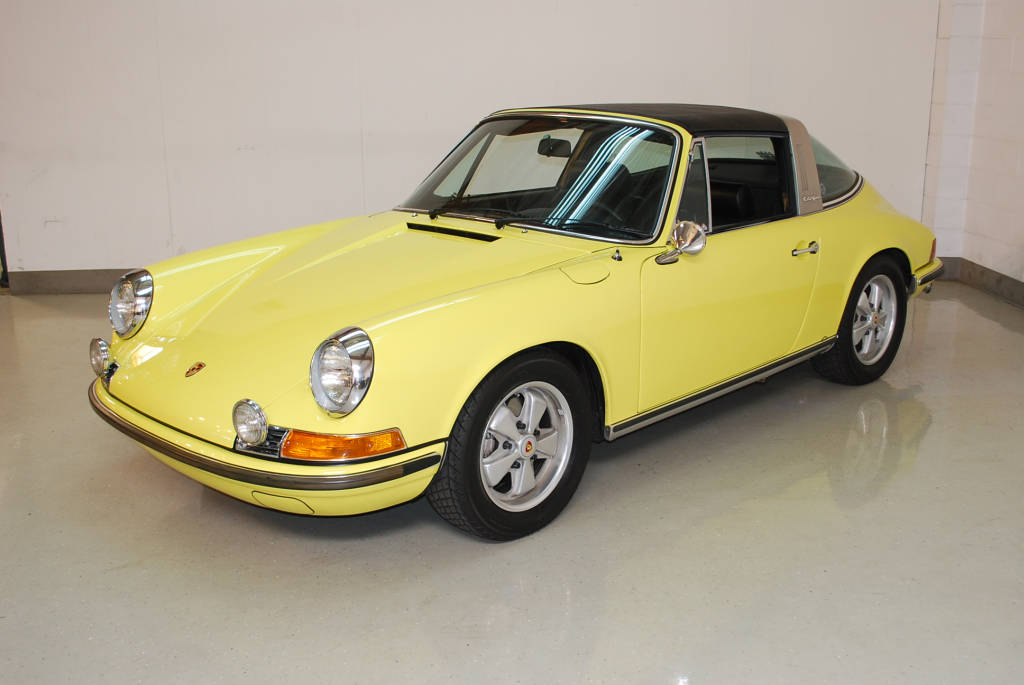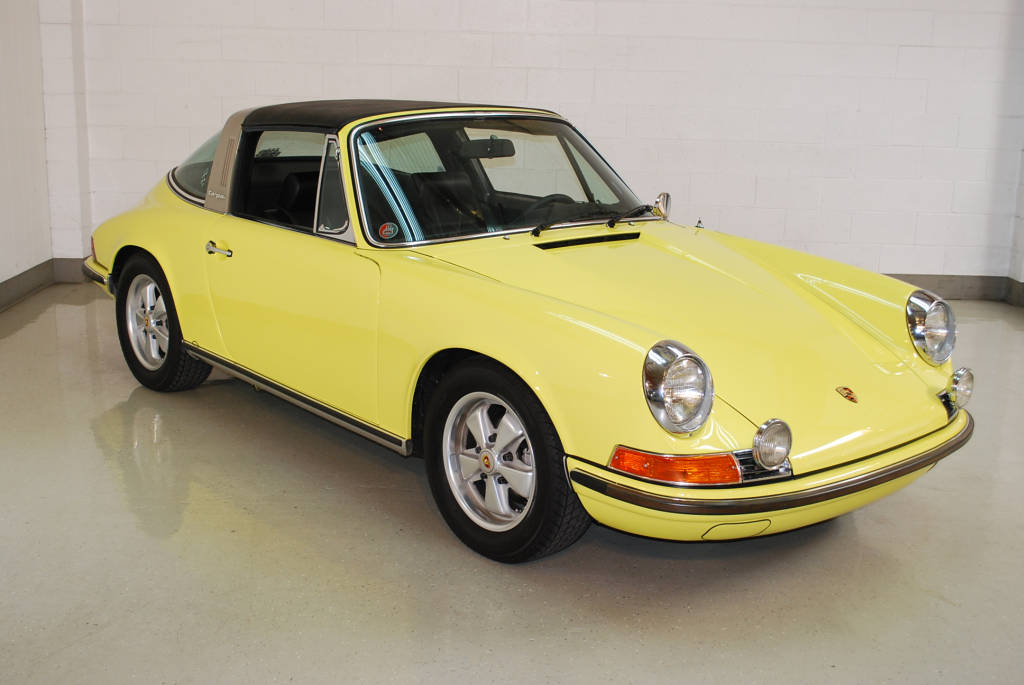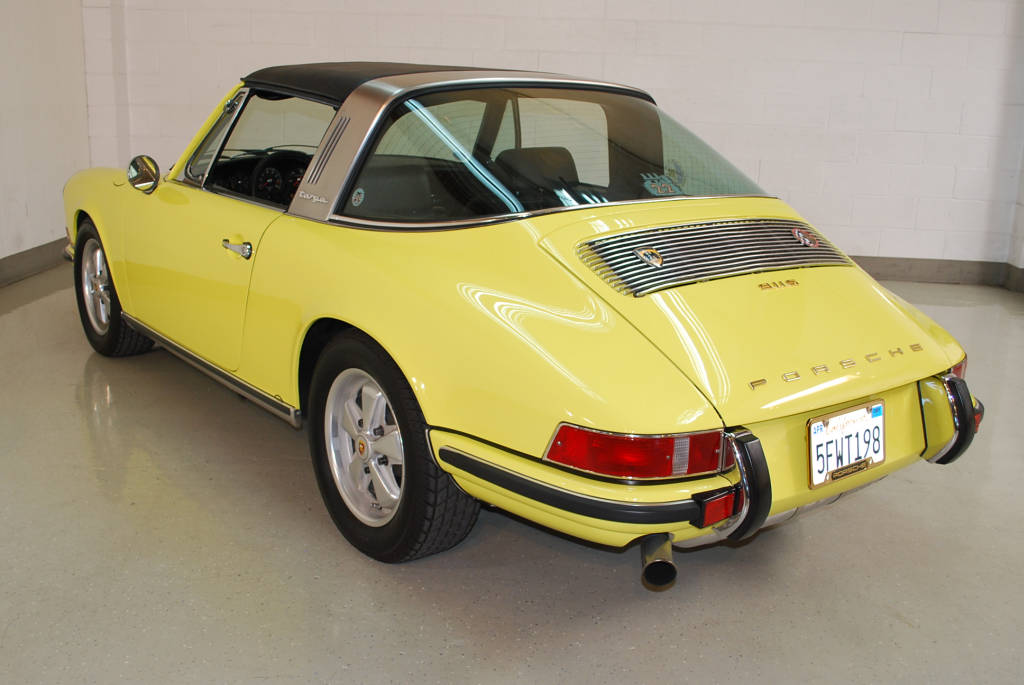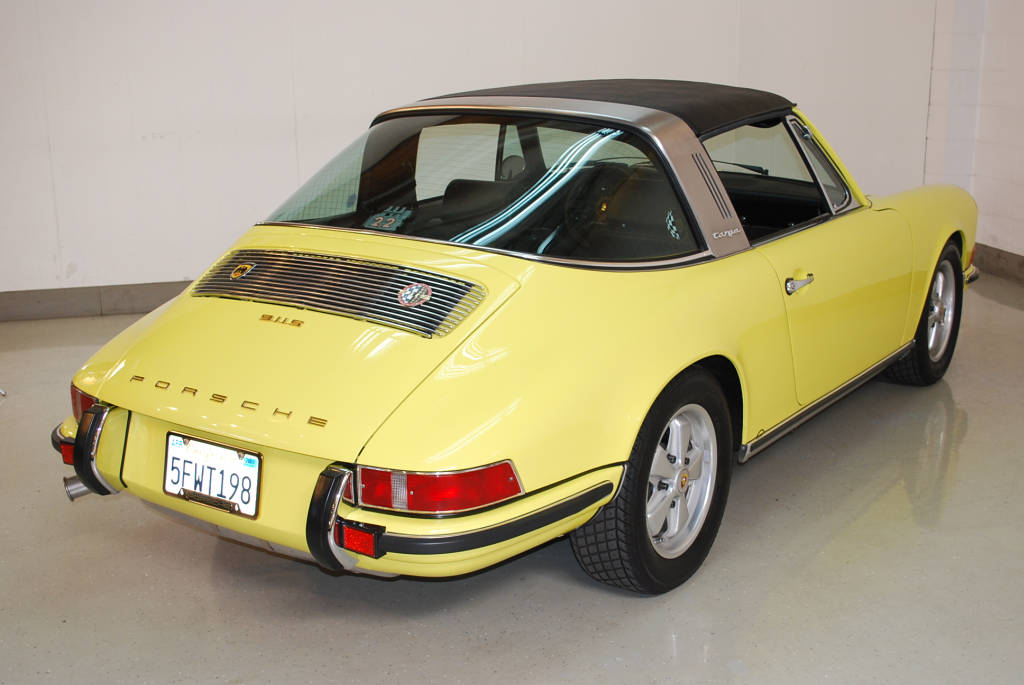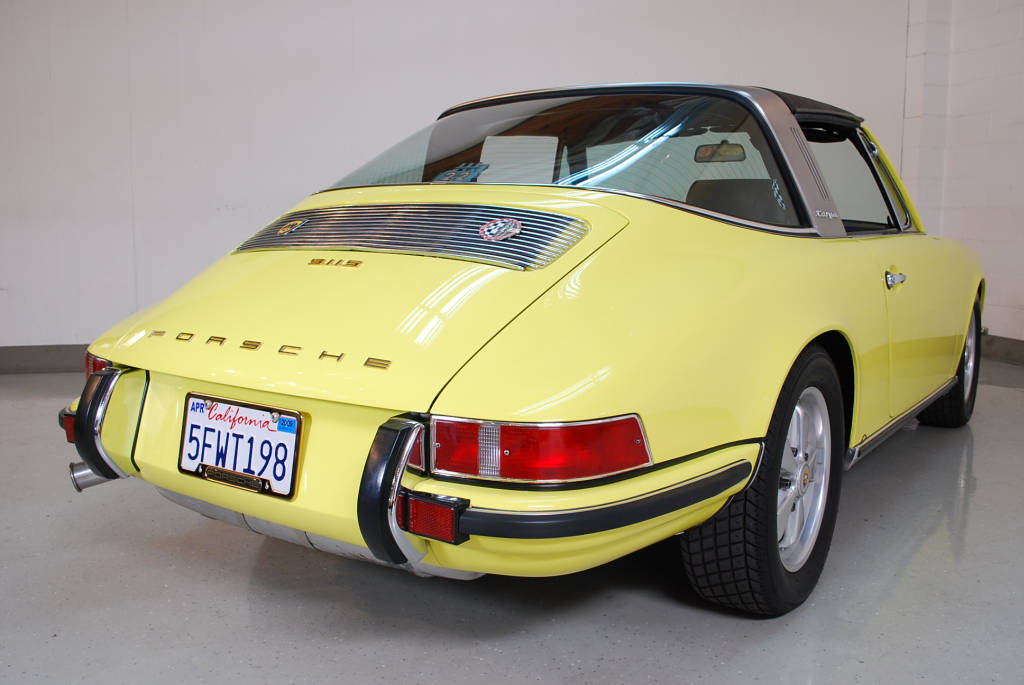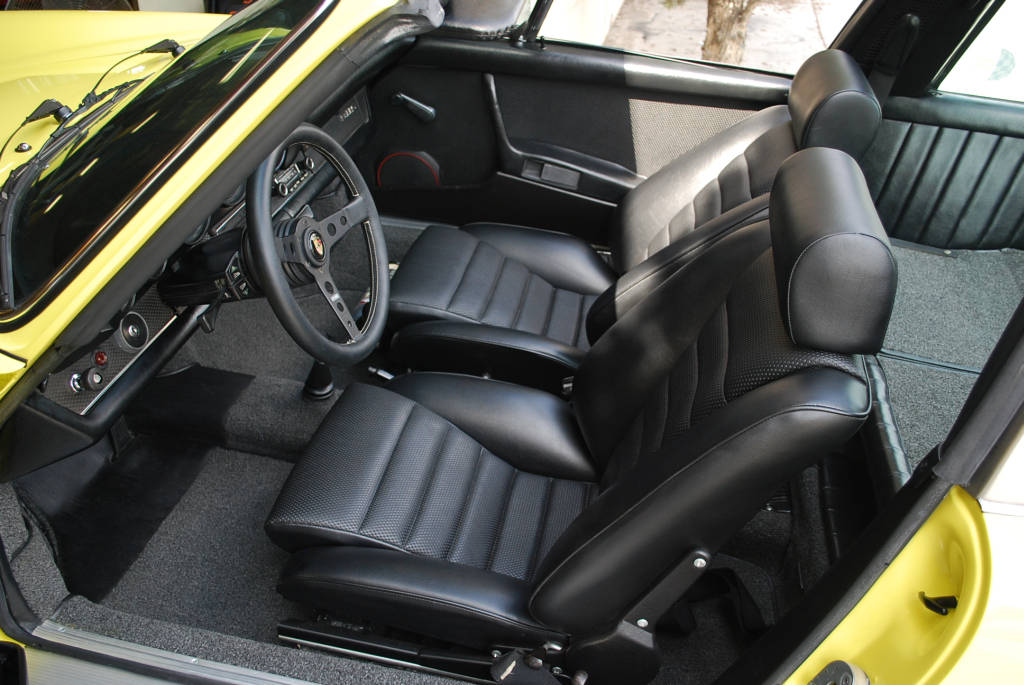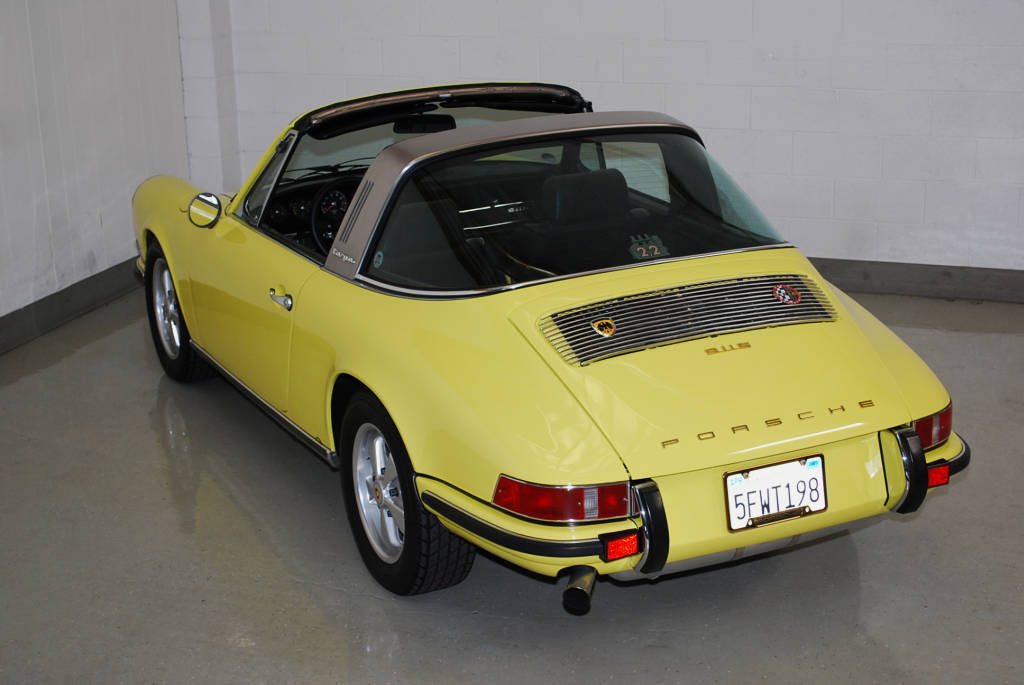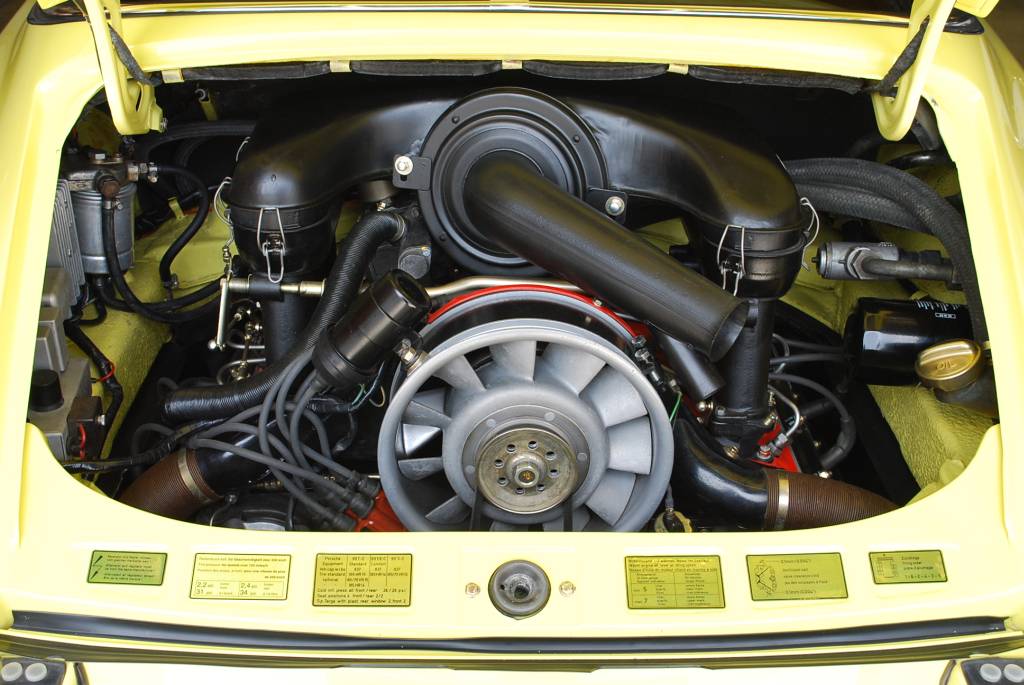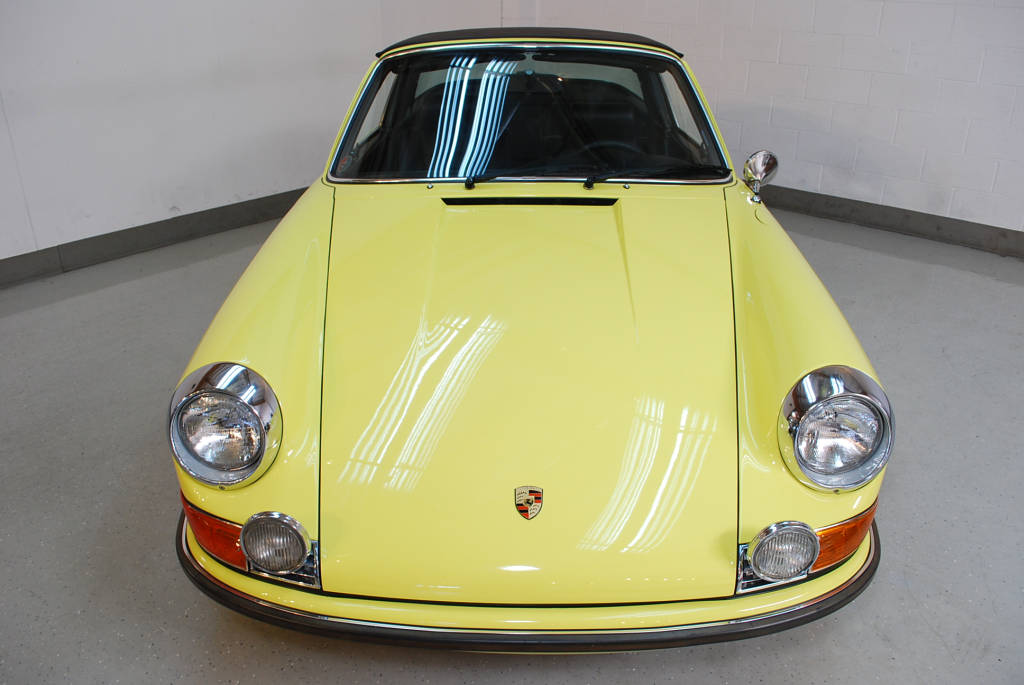 This view shows the accuracy of the gaps. They are all like this.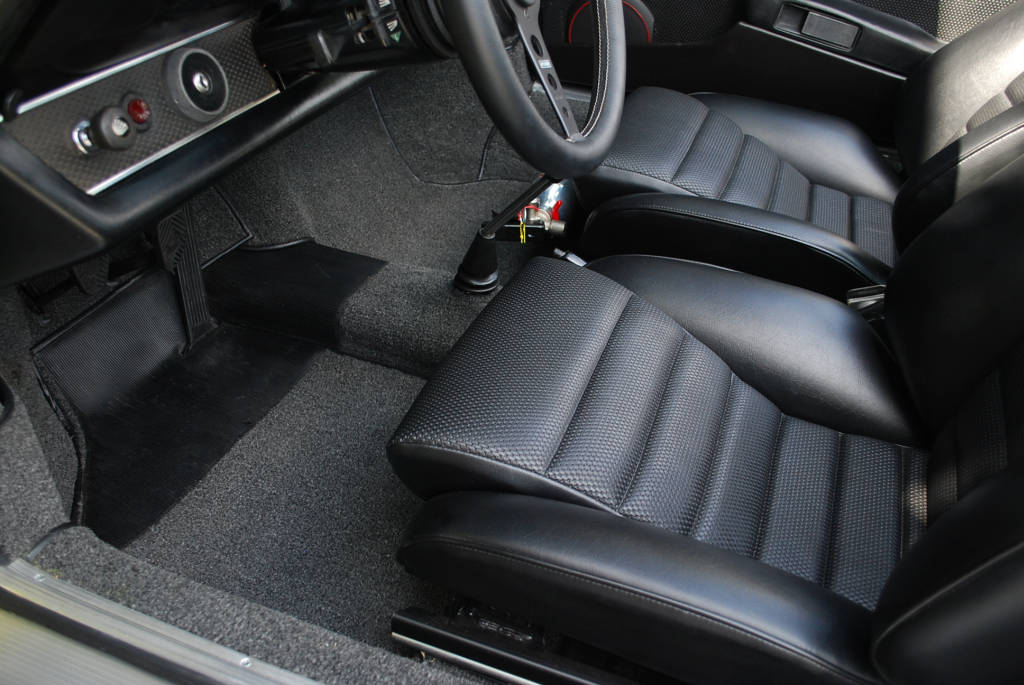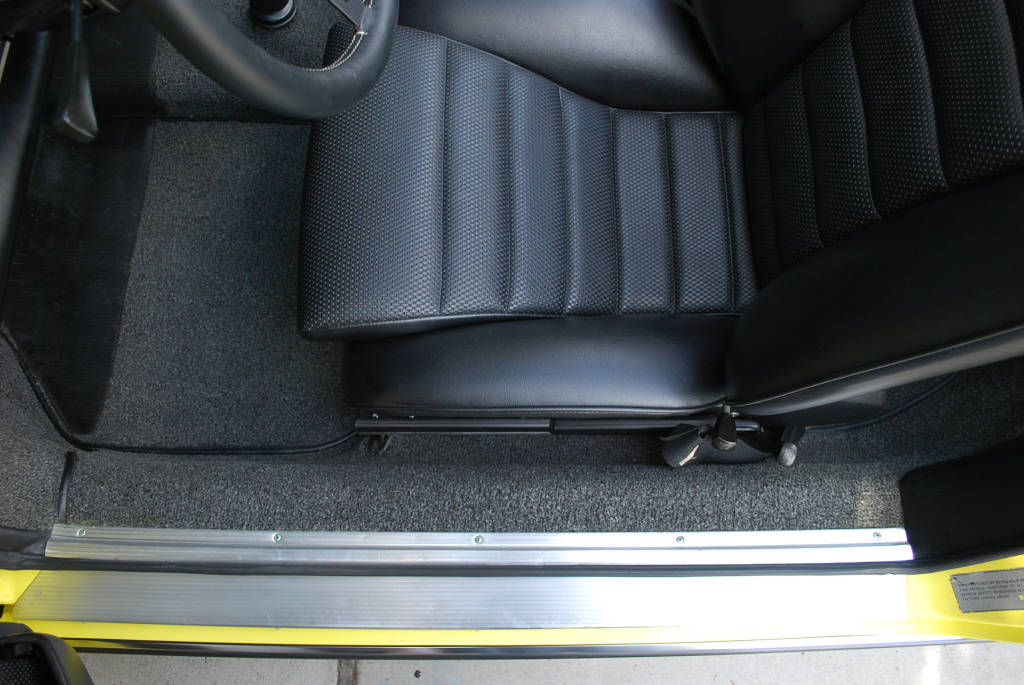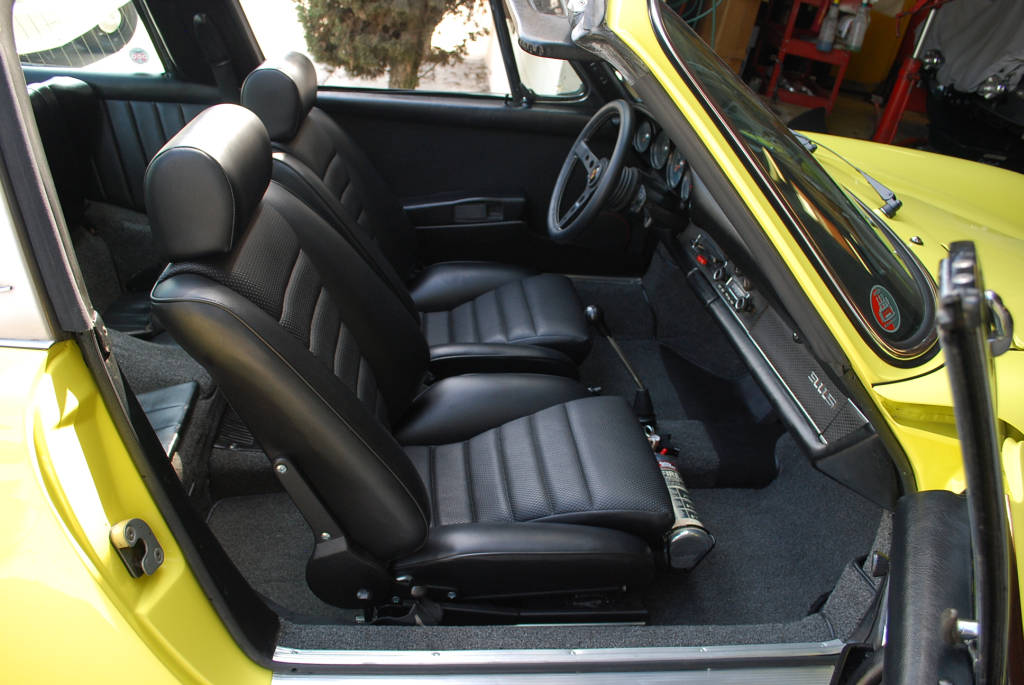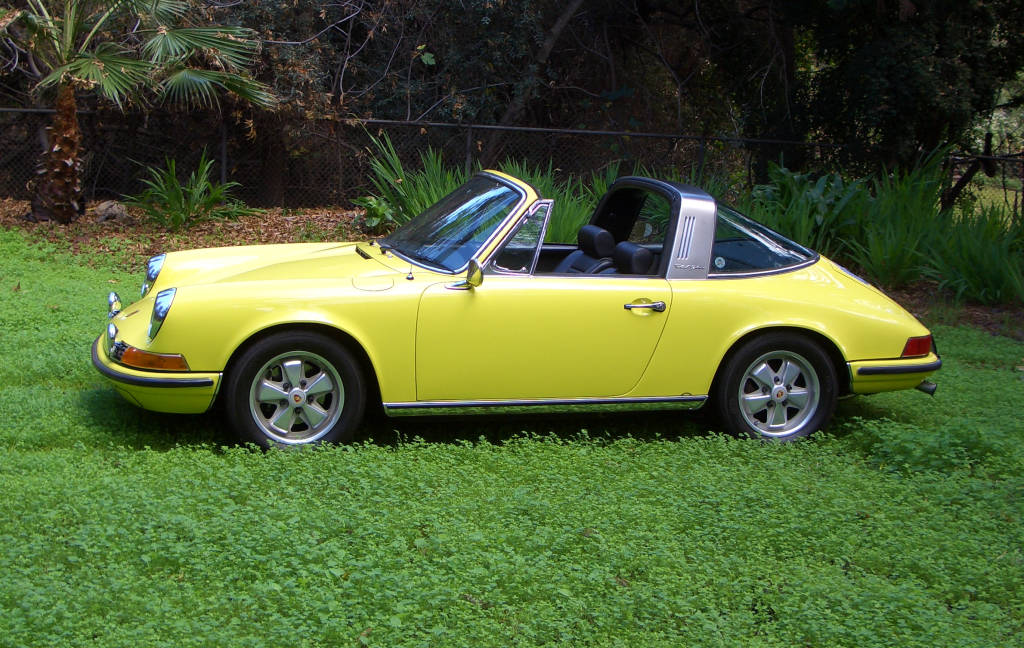 Just click on a photo below to see its larger version.
To the left, the old blue California plate confirms
Calif car from the early days.

To the right, I don't know if this is the original
spare but it sure is an old one.