Vintage racing special, historic Volvo drop tank, sports car svra, hsr sixties
1961 Hoyt Special
One-of-a-kind SCCA F modified special - street legal
If you arrived here by a random surf/search, click HOME to get to our main page & gain full functionality of this site and learn more about this car.
$36,000 - Sold - August 2010, Thanks Bob!
"....took the car off the trailer in the morning and took it for a spin. It is geared lower than I expected, but it is really fun to drive. It sure gets more looks than my Vette!
I plan to find a correct gas tank and the round tail lights to get it back to original. Also, I think it really needs a roll bar to be safe. So, other than a little tinkering, it is ready to go!
Great to do business with you Brian.
Talk to you later,
Bob"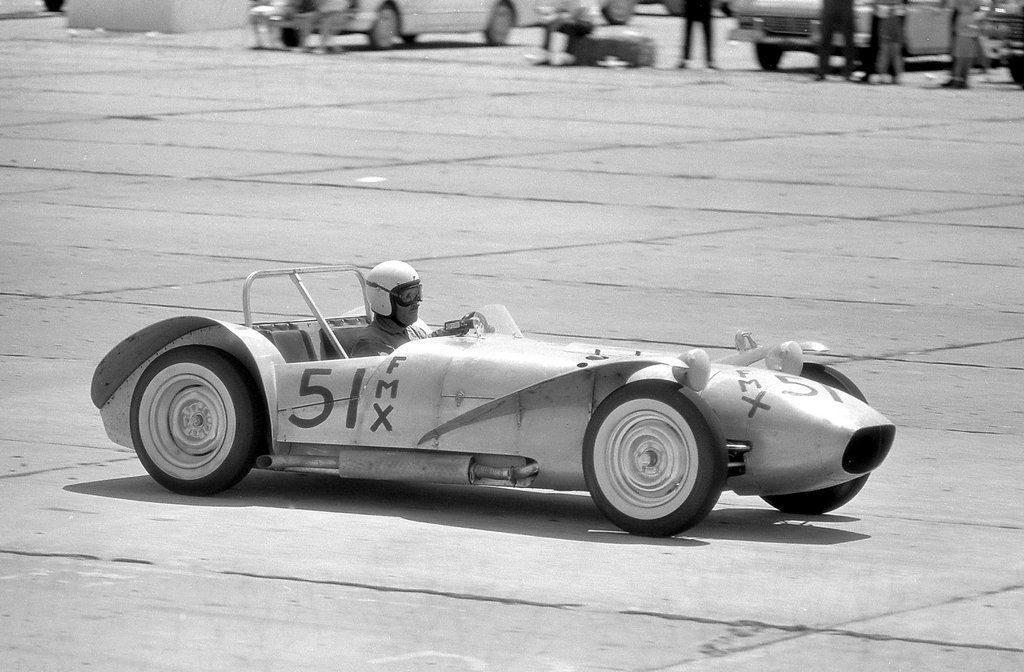 Builder/driver Al Hoyt is at the wheel.

NEWS FLASH: THIS CAR IS FEATURED IN THE MARCH 2010 EDITION OF VINTAGE RACECAR!

NEWS FLASH: THIS CAR IS FEATURED IN THE JULY '09 EDITION OF HEMMINGS SPORTS & EXOTIC CAR!

This is a vintage race car with real history:

I discovered the Hoyt Special in Apple Valley , CA where it had been hidden in a storage container for more than 15 years. I purchased it from Mike Hoyt, the 67 year old son of the builder/driver, Al Hoyt.

After building a tube frame of his own design from scratch Mr. Hoyt found a donor Volvo 544 with 250 miles from new and proceeded to mount its complete drive train to his frame. He then fashioned an aluminum body from an T-33 aircraft drop tank. The father and son team completed the car then proceeded to go racing in the F modified class with the SCCA. He ran at such tracks as Elkhart Lake, Mid America, St. Louis and at air bases including Dyersburg Army Air Base.

They used just about every bit of the 544 possible, even the speedometer, so Mike assures me the 7800 miles showing is the actual on the engine.

When I picked up the car from Mike I learned that his father was at an aircraft hangar doing fuselage repairs on a vintage plane. I asked if his job in the Air-Force was as some sort of fabricator but Mike said, "no he was a fighter-pilot"! I recently heard from someone who knew Al back in the day and learned that he also ran some cars at Bonneville and El Mirage.

I have spent over 200 hours in my workshop going through the Hoyt Special to assure that it is 'turn-key' whenever I want to go out for a blast. All of the systems that typically need work after a long slumber have been reconditioned including but not limited to, brakes, fuel, cooling, tires, etc.

It is street legal & registered in California.

The donor Volvo 544 speedometer is still in the dash so the 7800 miles showing are actual drive train miles!

The first two photos on this page were taken by Al Clemens in July 1967 at the Halls, Tennessee race at Dyersburg Army Air Base.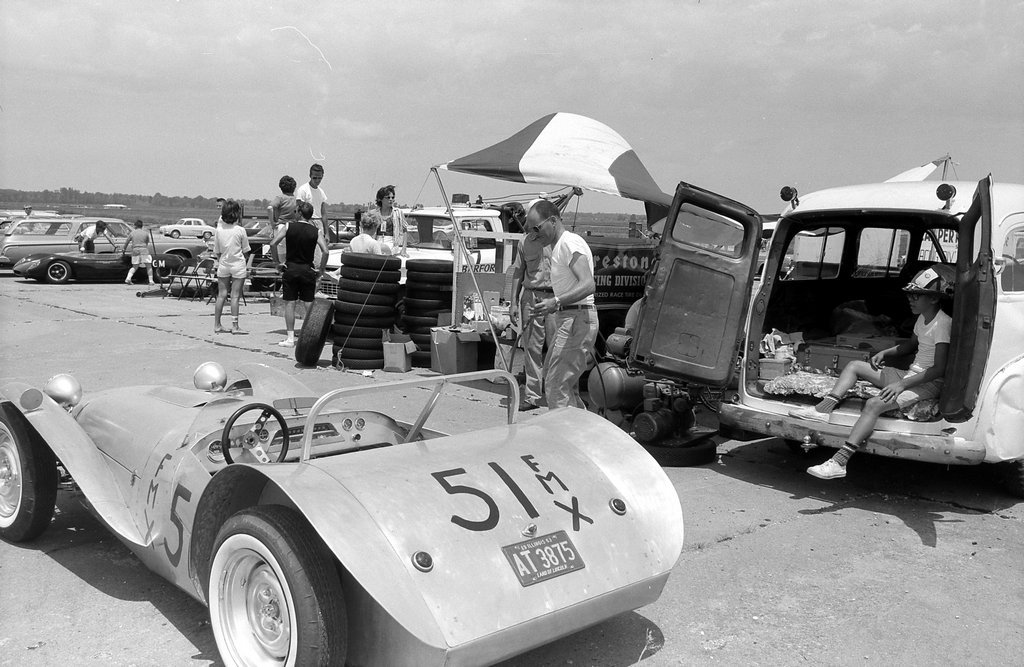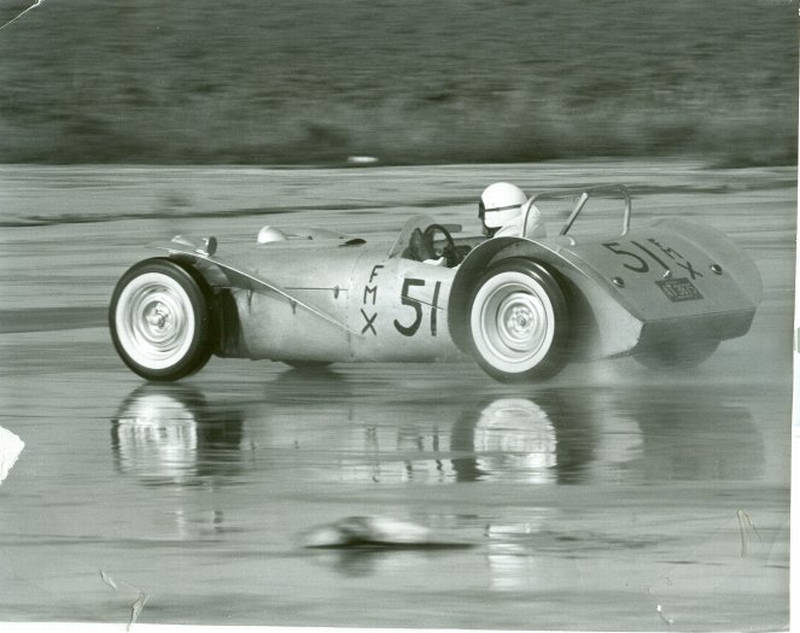 Al Hoyt at speed in the rain.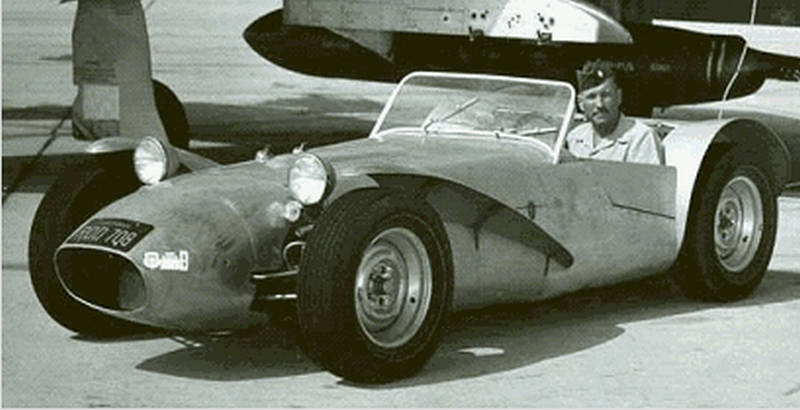 This shot looks to have been taken on an air base in California.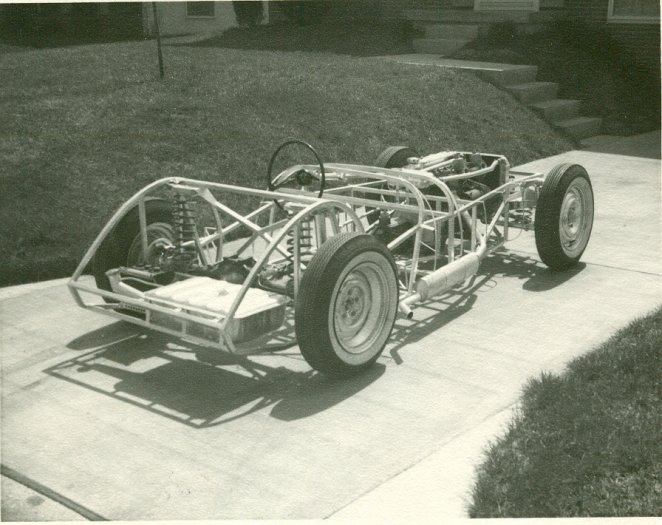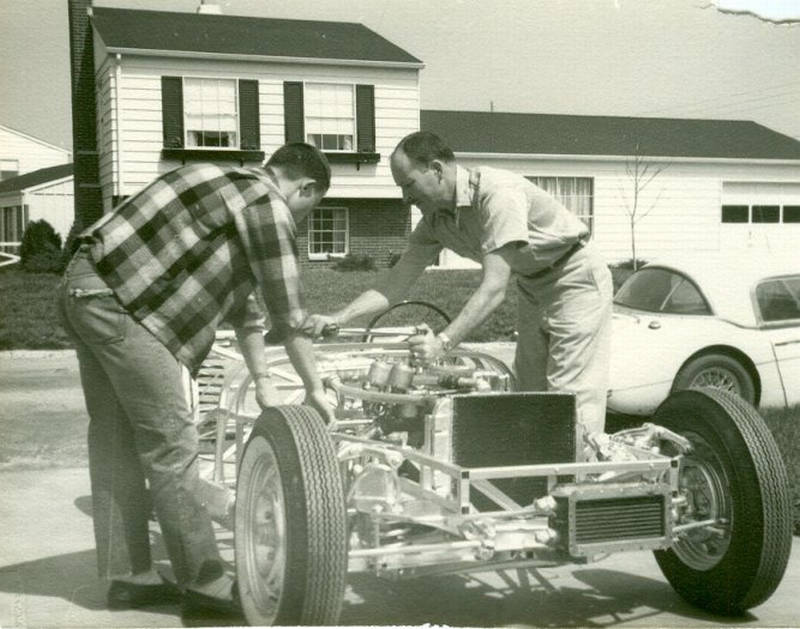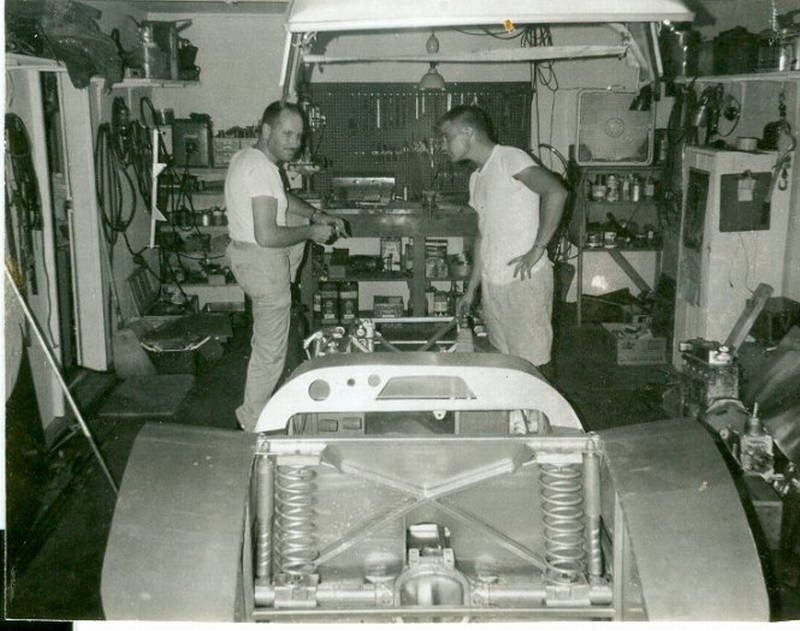 Al Hoyt on the left and his son Mike to the right.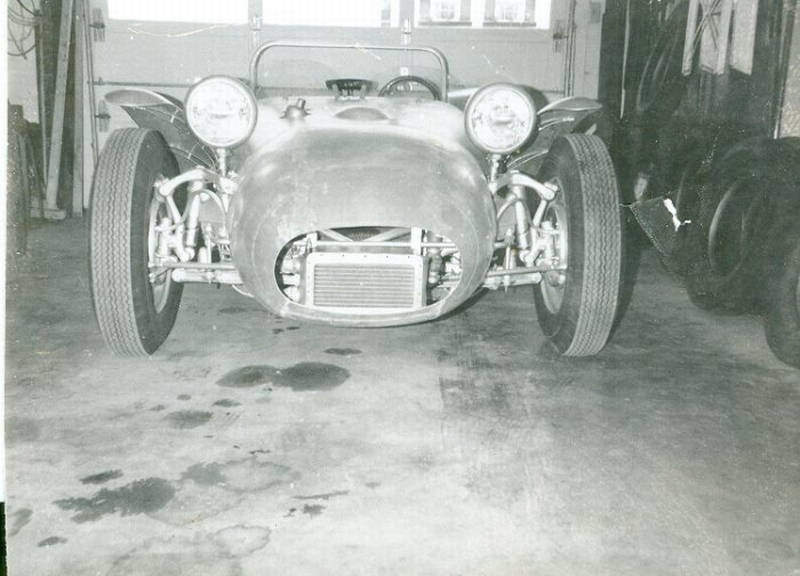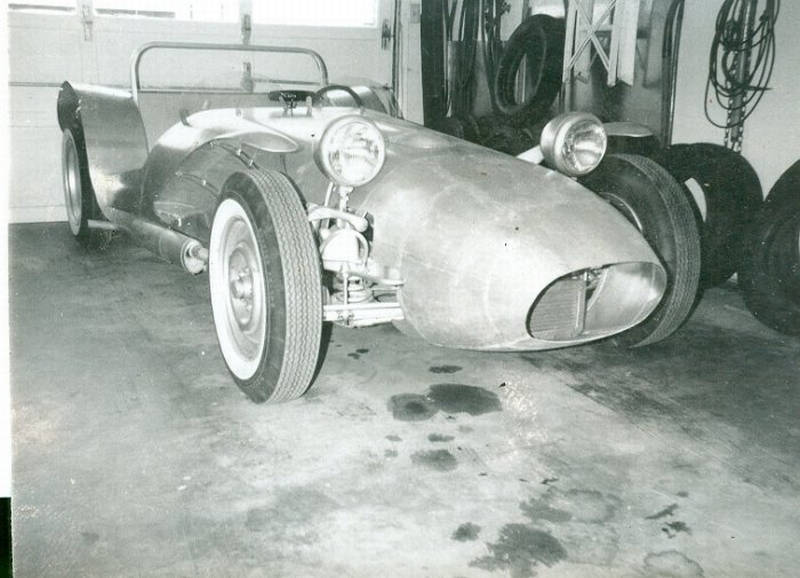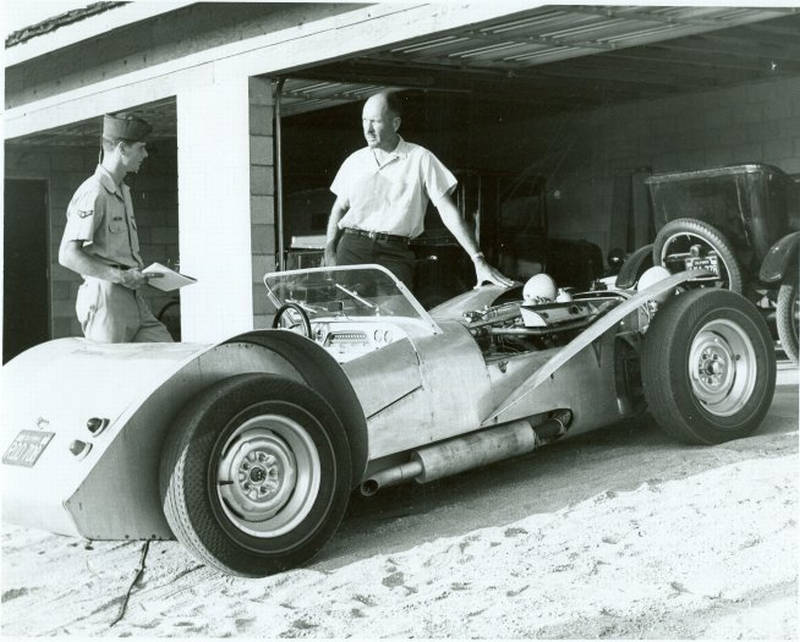 Al being interviewed for the Air Force base newspaper.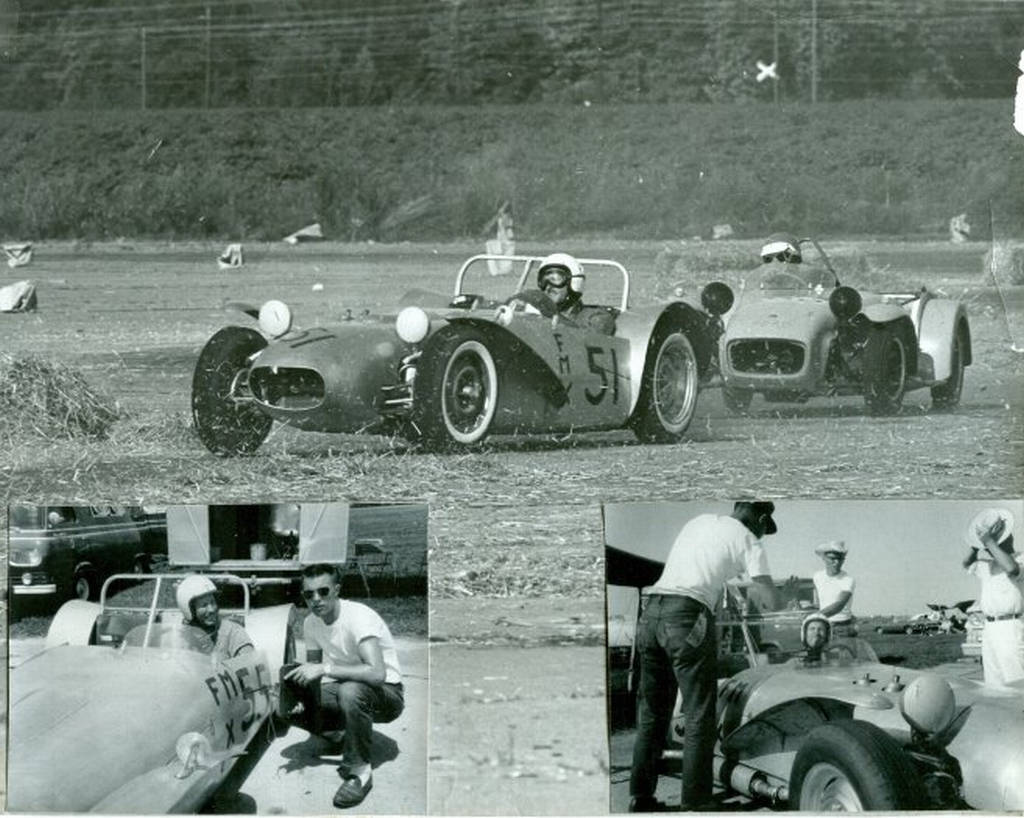 Mike Hoyt the day we consummated the sale (Jan '09).
The way she looks today.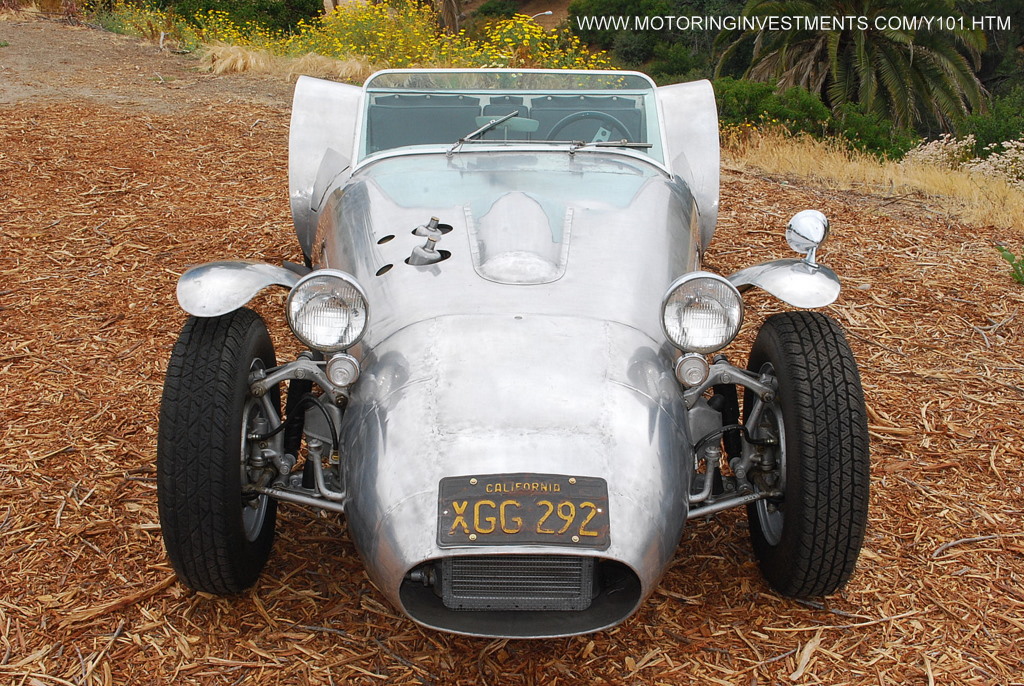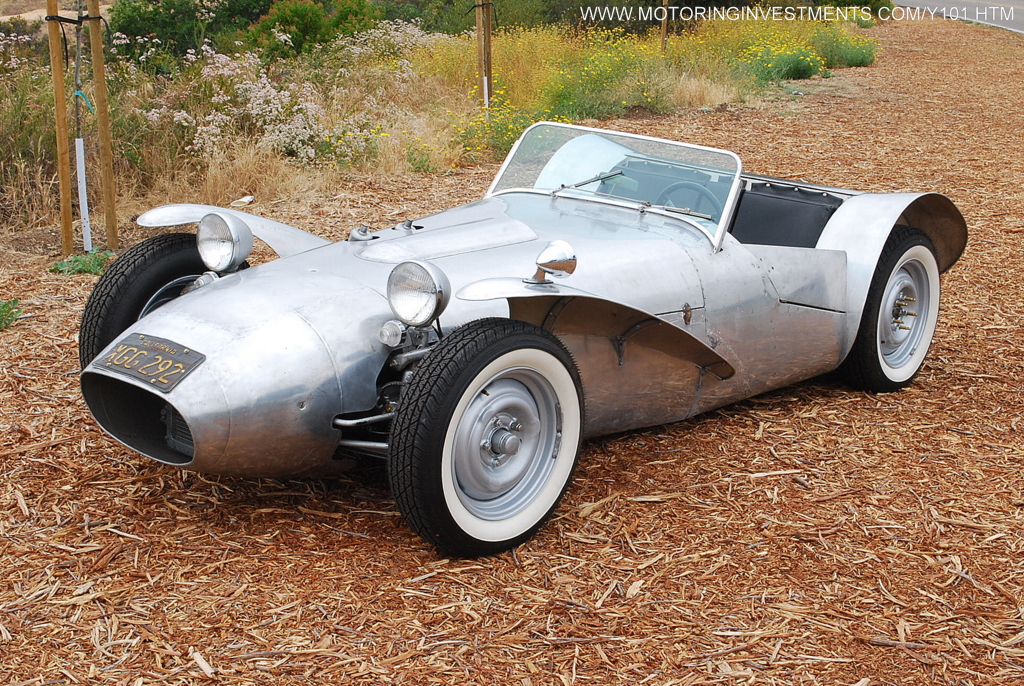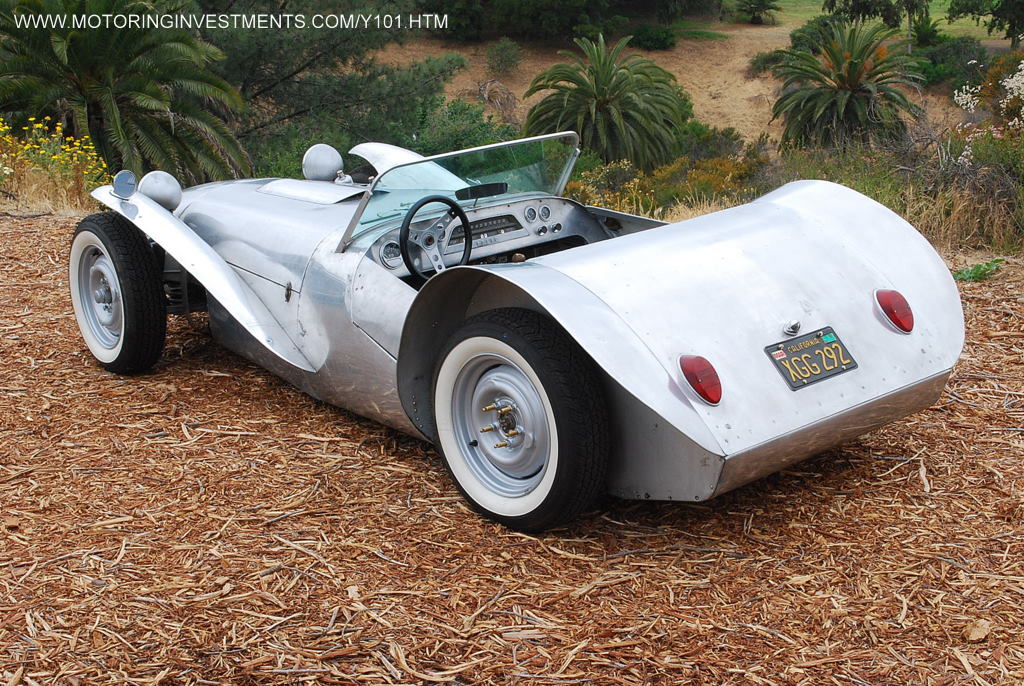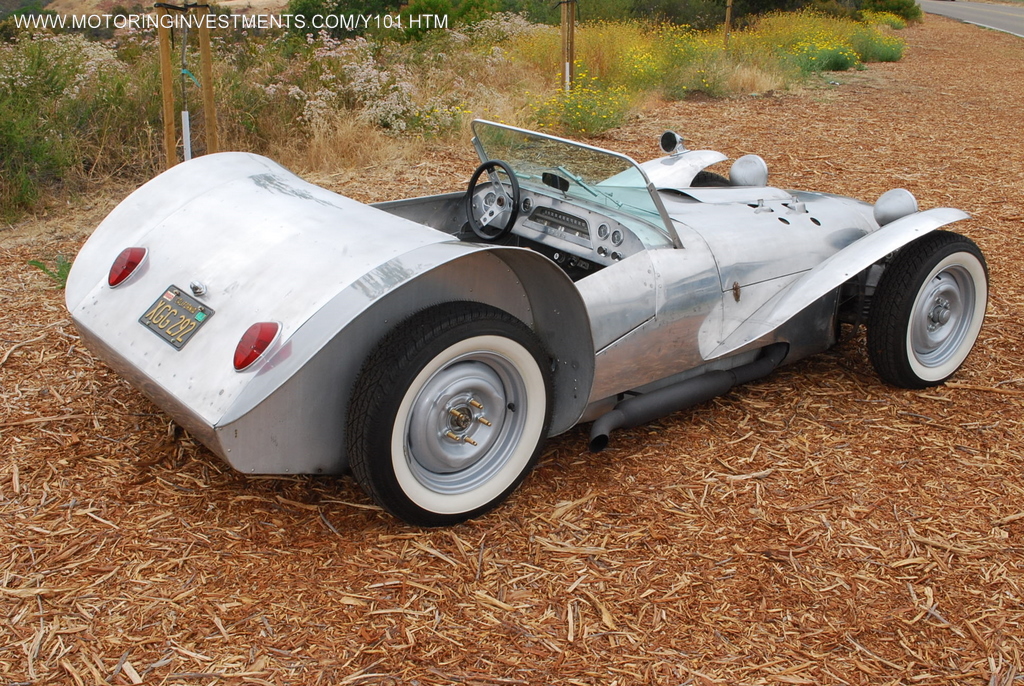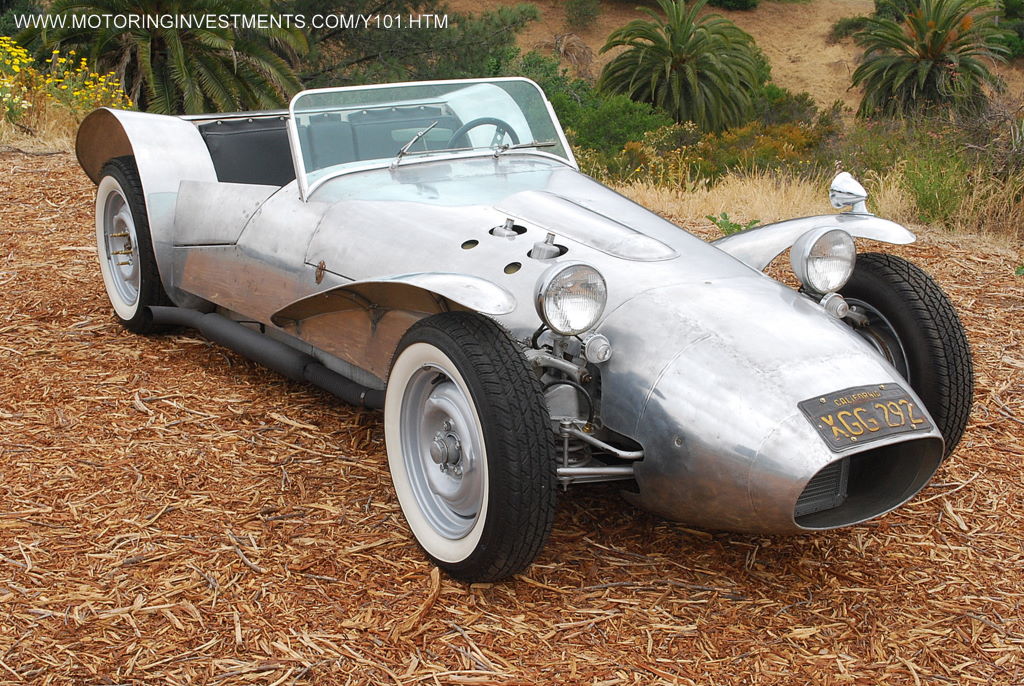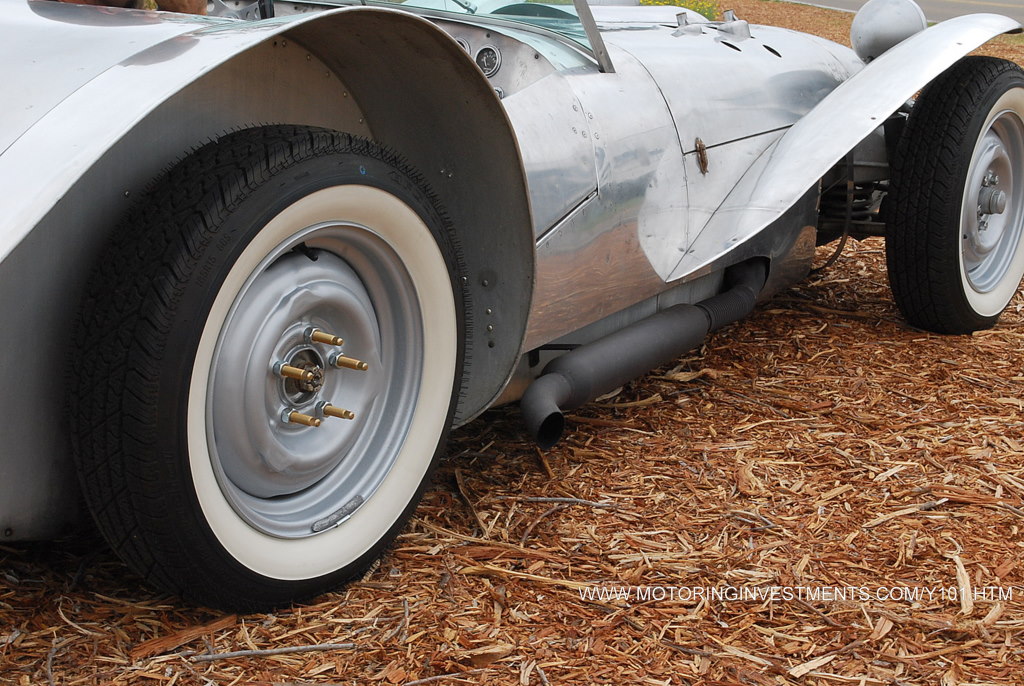 More Al Clemens photos.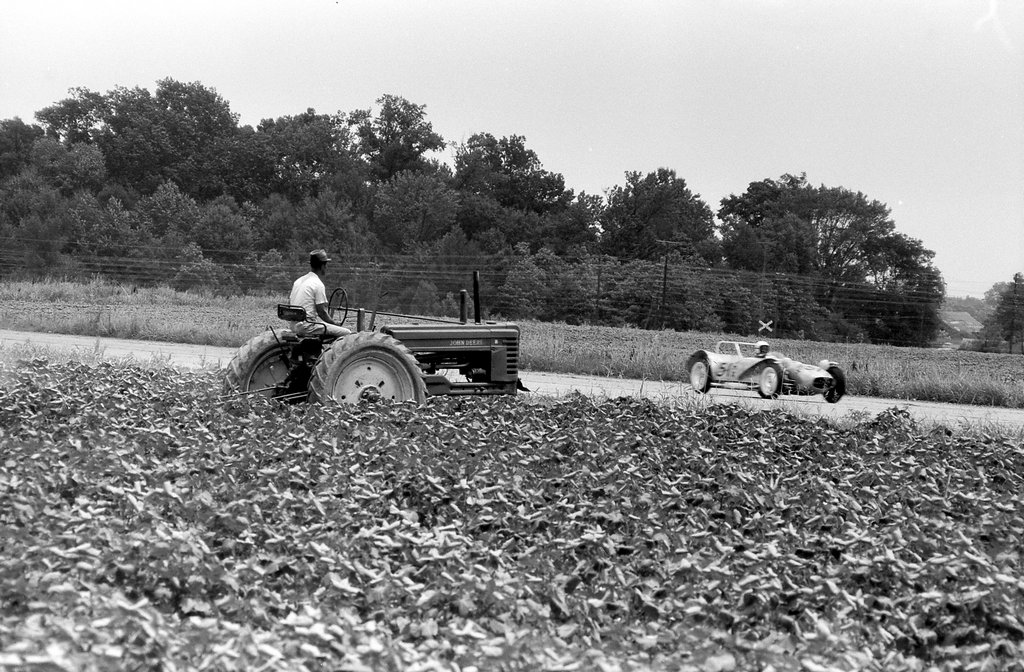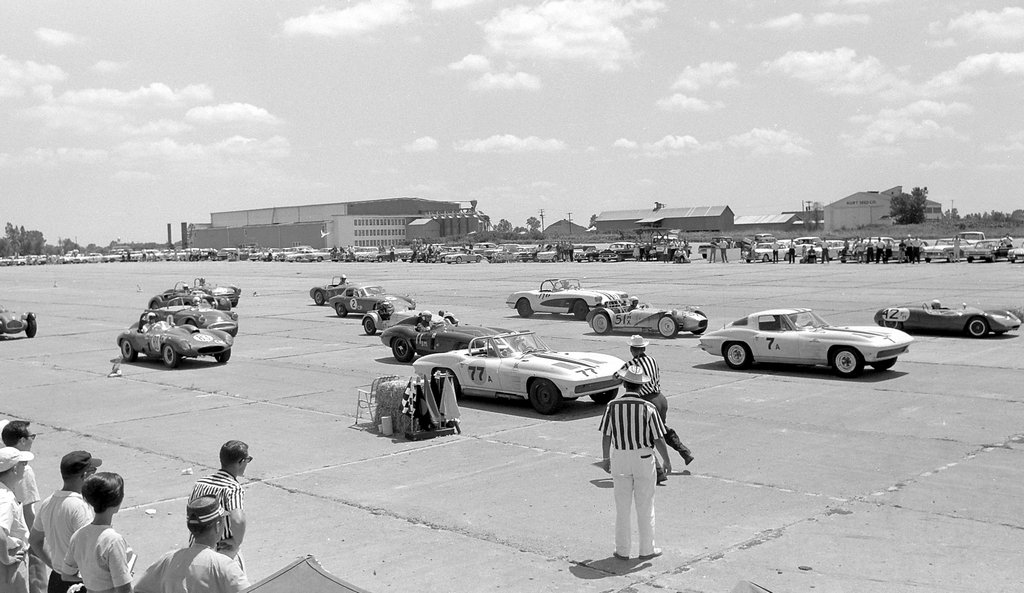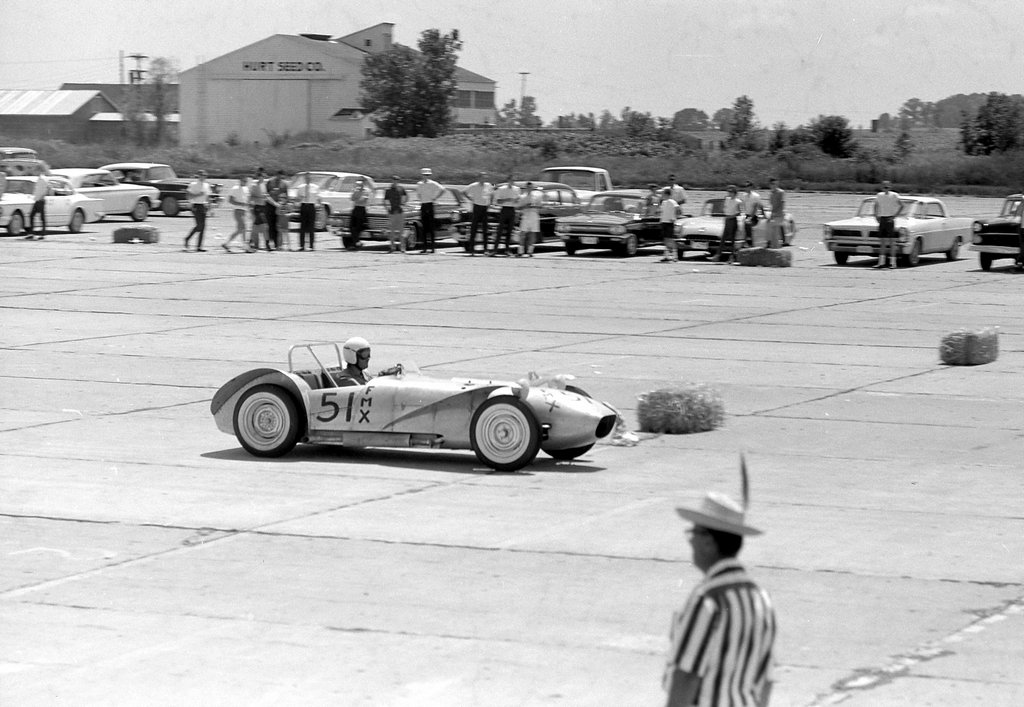 At the head of the pack...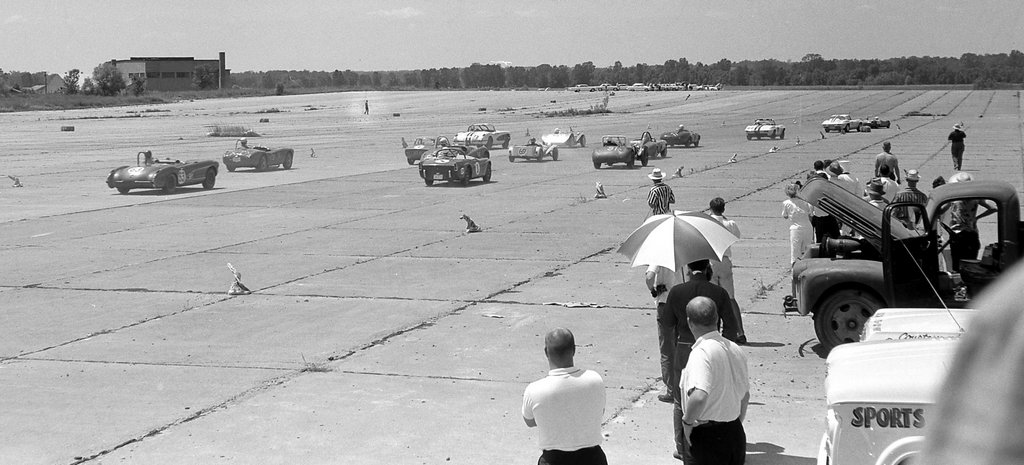 Thank you Al Clemens, photographer!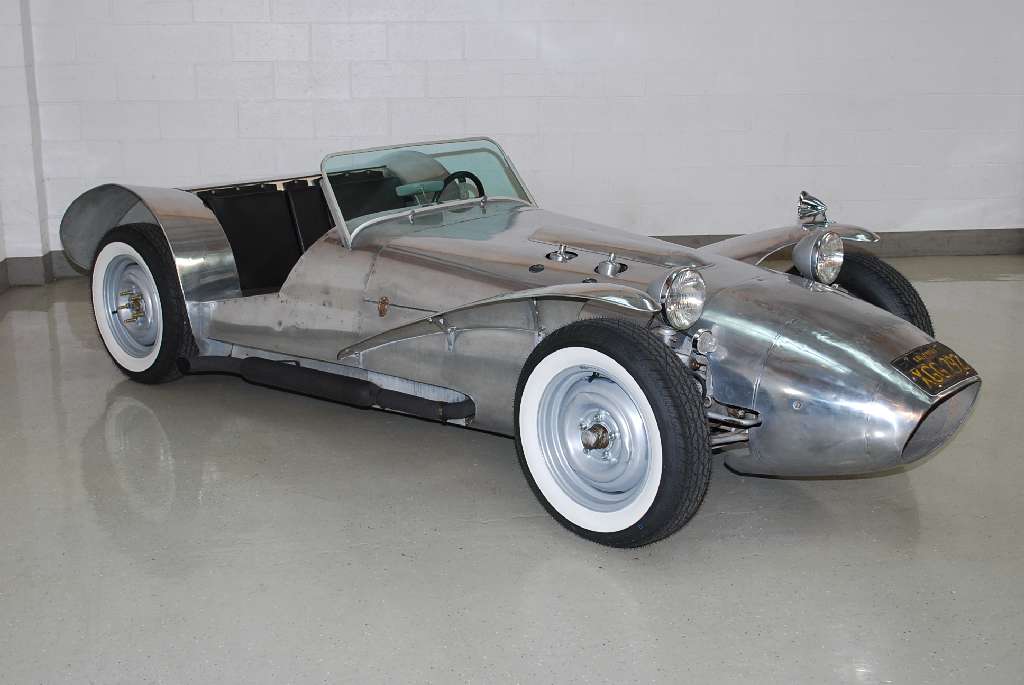 Under the bright showroom lights.
Mike told me that the differential was a limited slip variety and to make sure I put the correct oil in it.
I found this image from an old Volvo accessories catalogue. I wonder if this is the unit that Al Hoyt installed?
The new owner of my Alfa Giulia 1300Ti wrote: I think I've mentioned my dad was a pilot in Al Hoyt's wing, and recalls the Hoyt Special firsthand.