Mercedes 280SL W113 Pagoda for sale automotive collector car classified vintage classic old timer.

1967 250SL
If you arrived here by a random surf/search, click HOME to get to our main page and find the description & status of this car.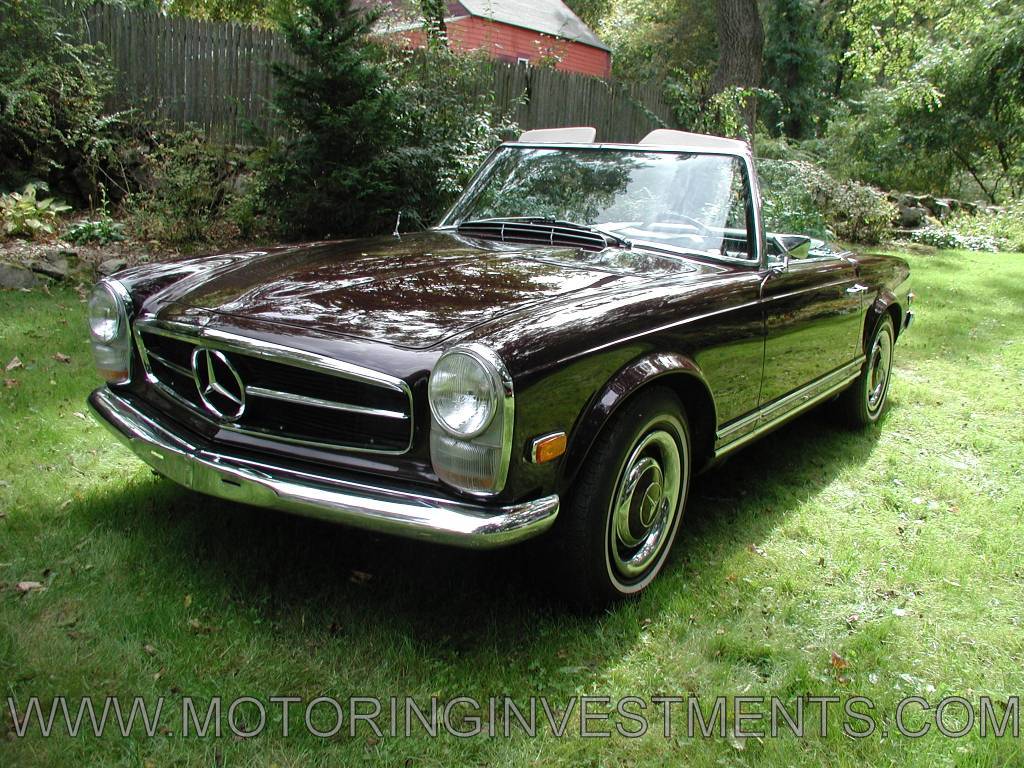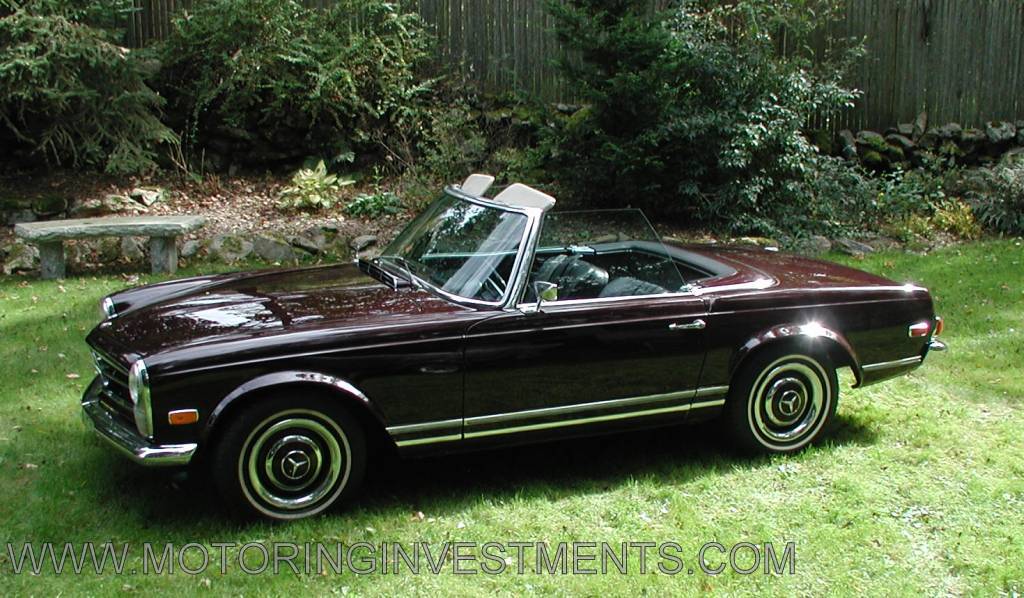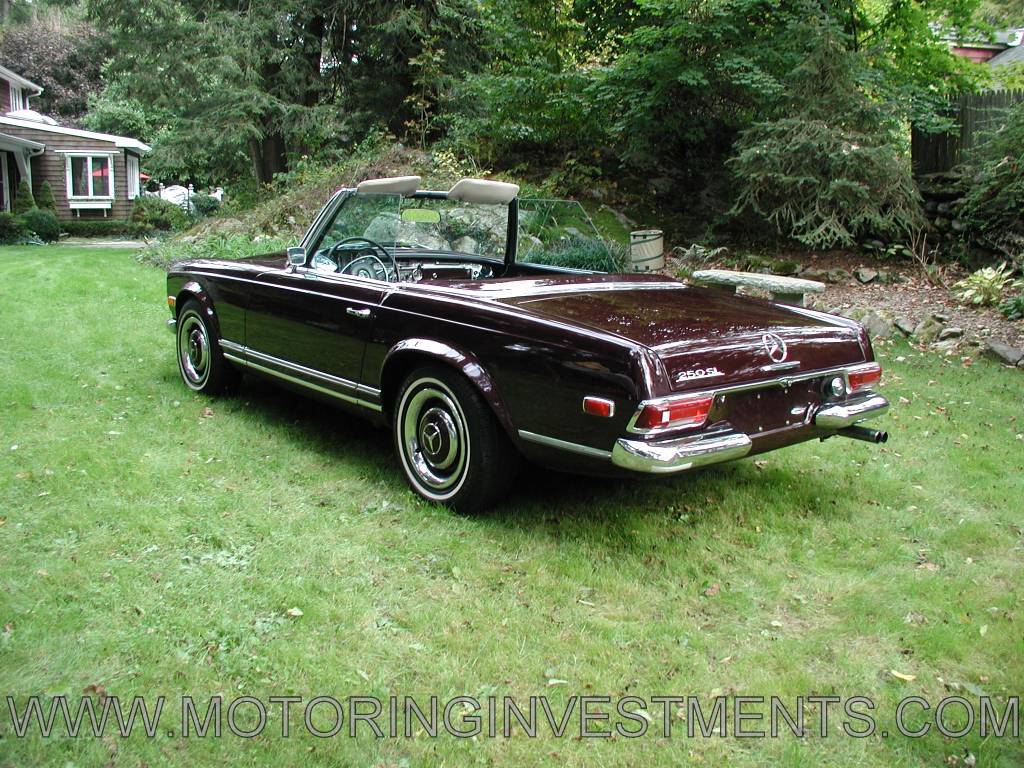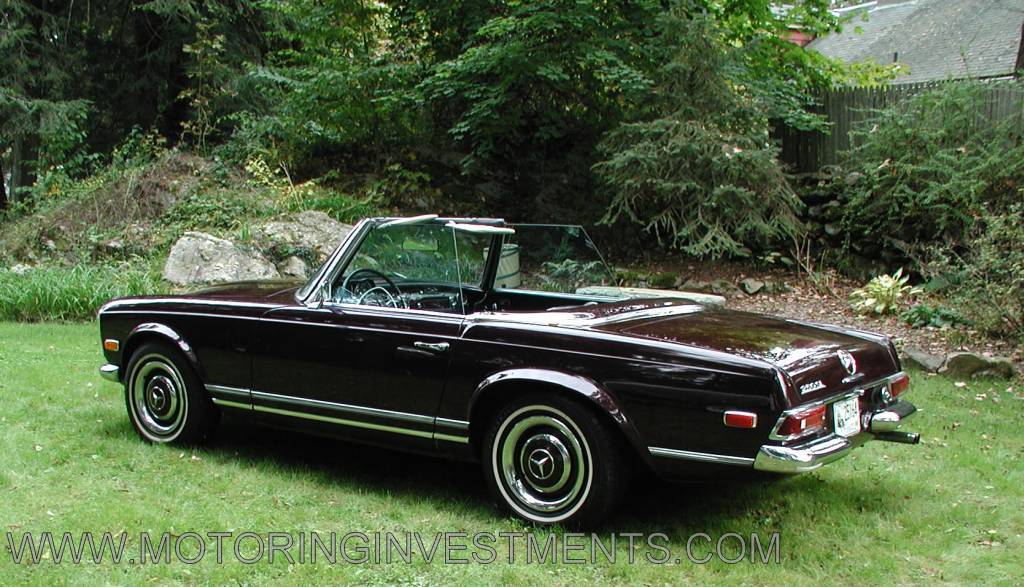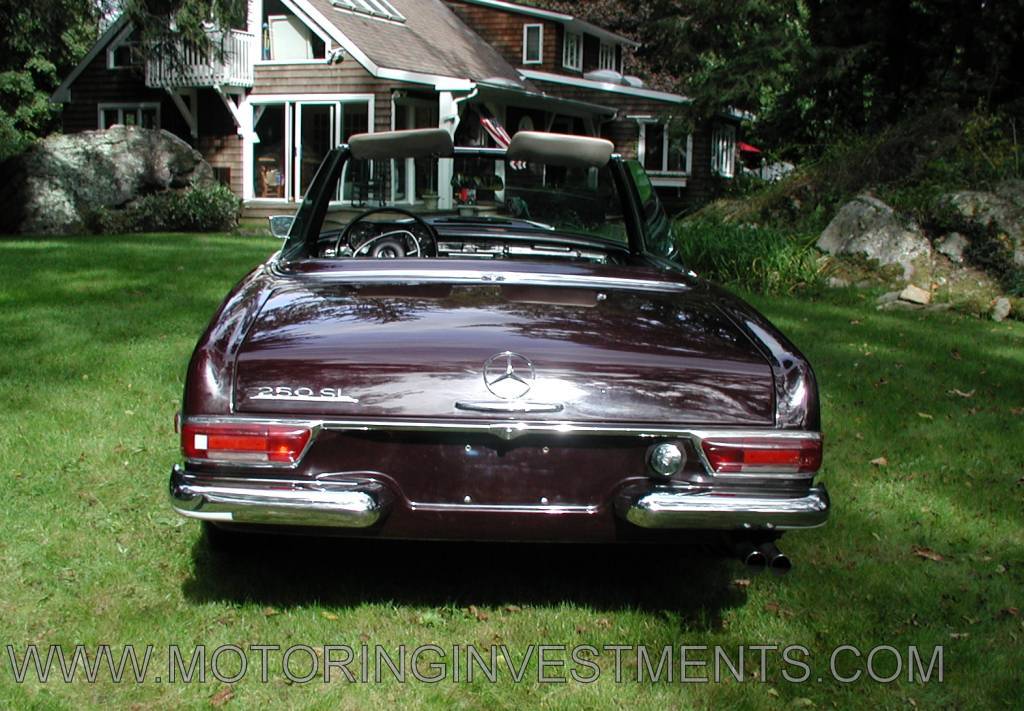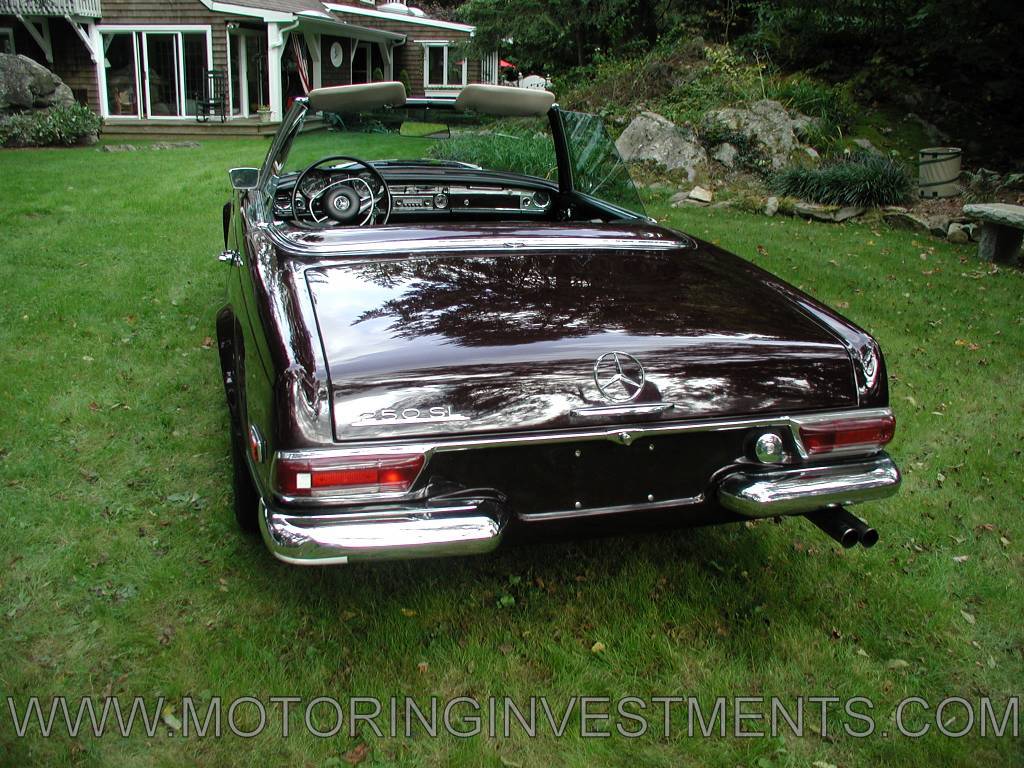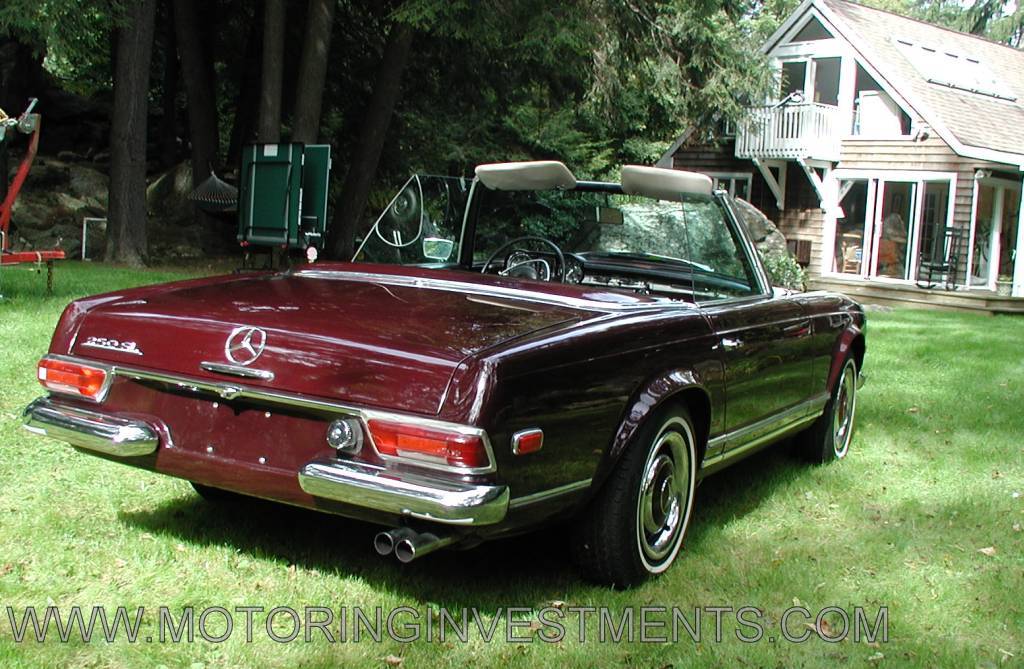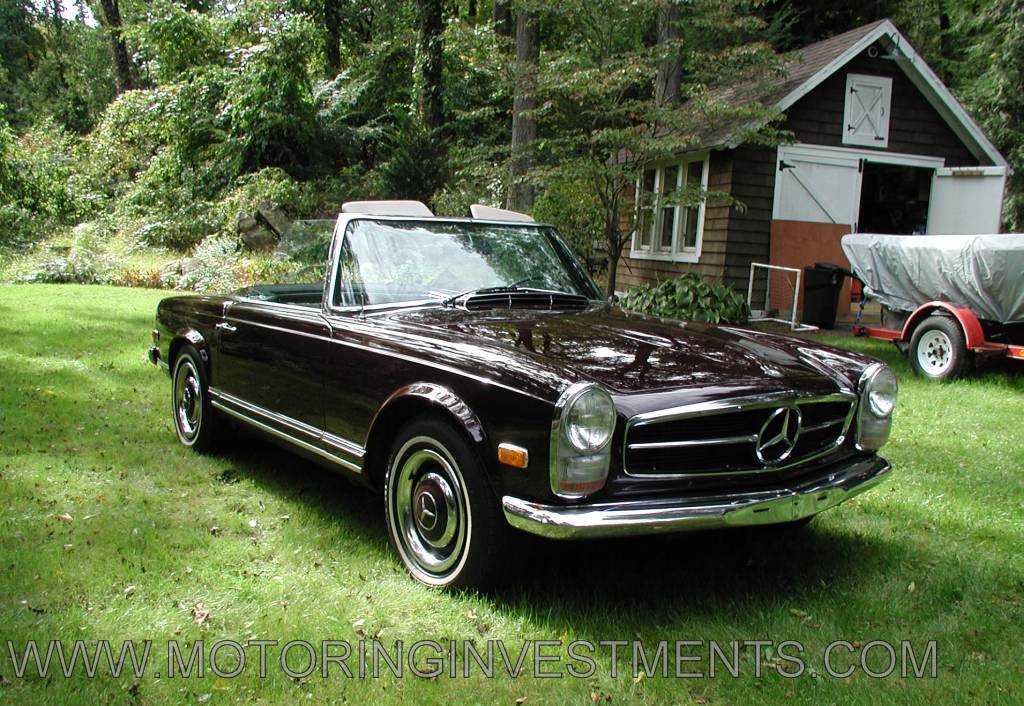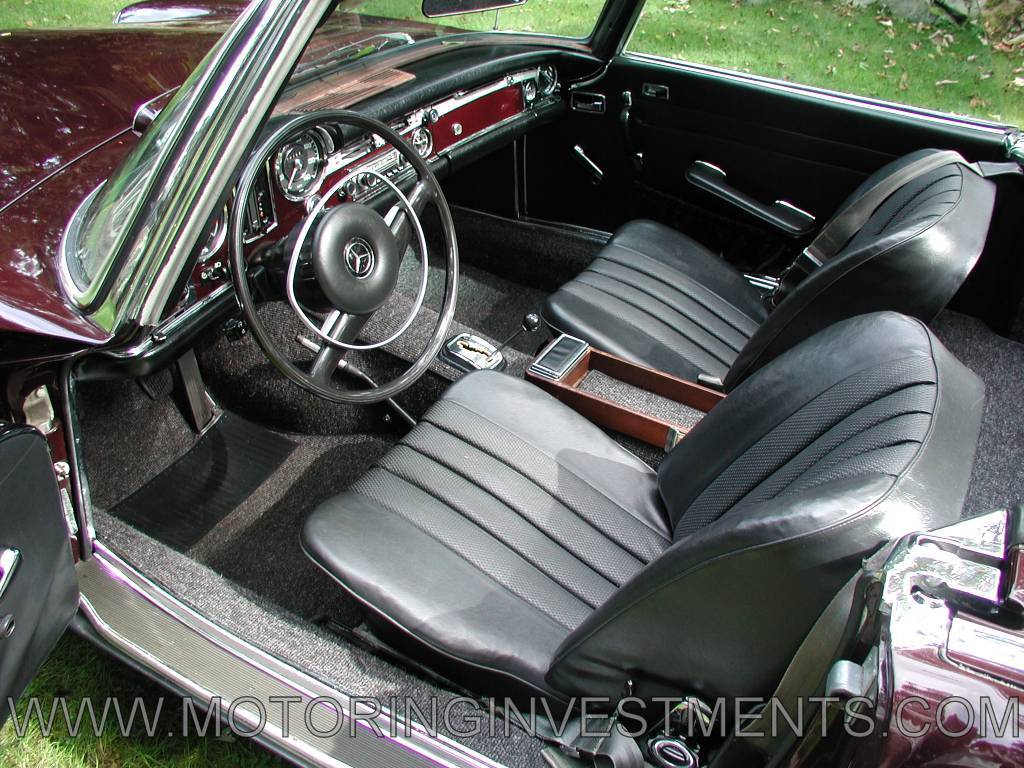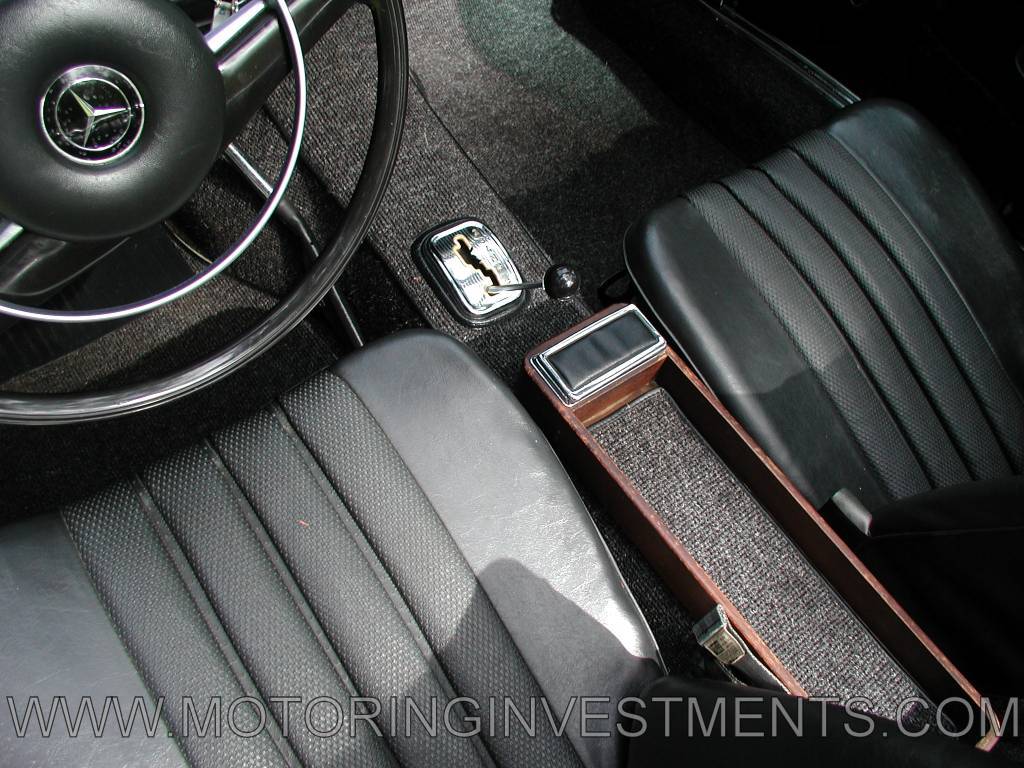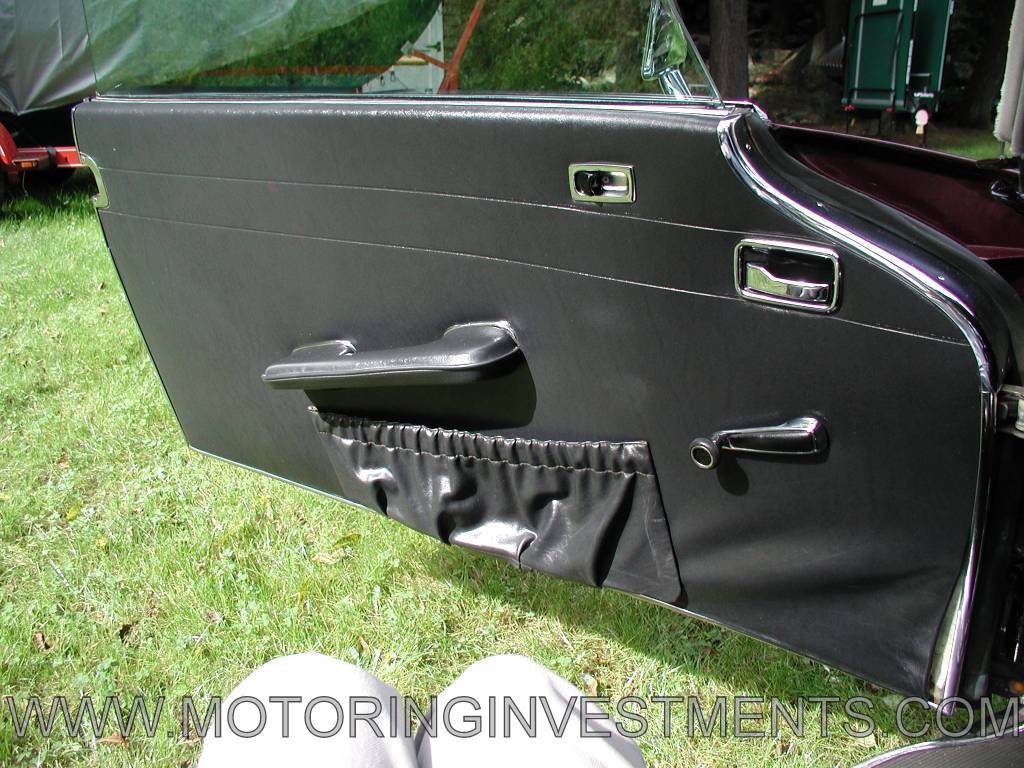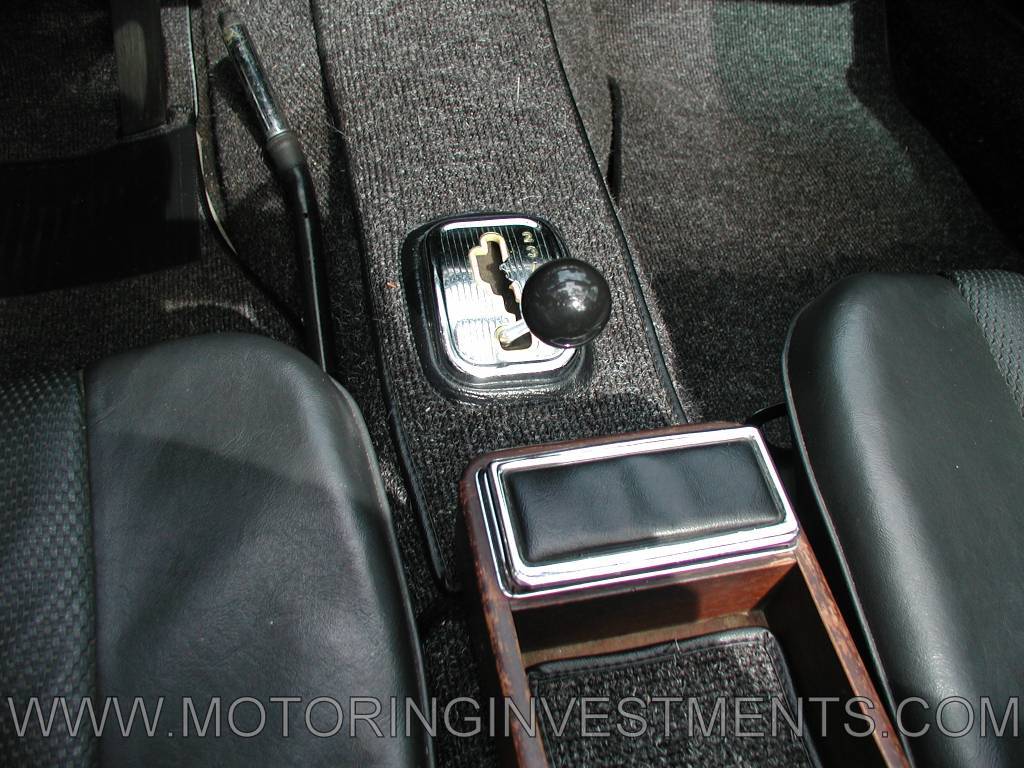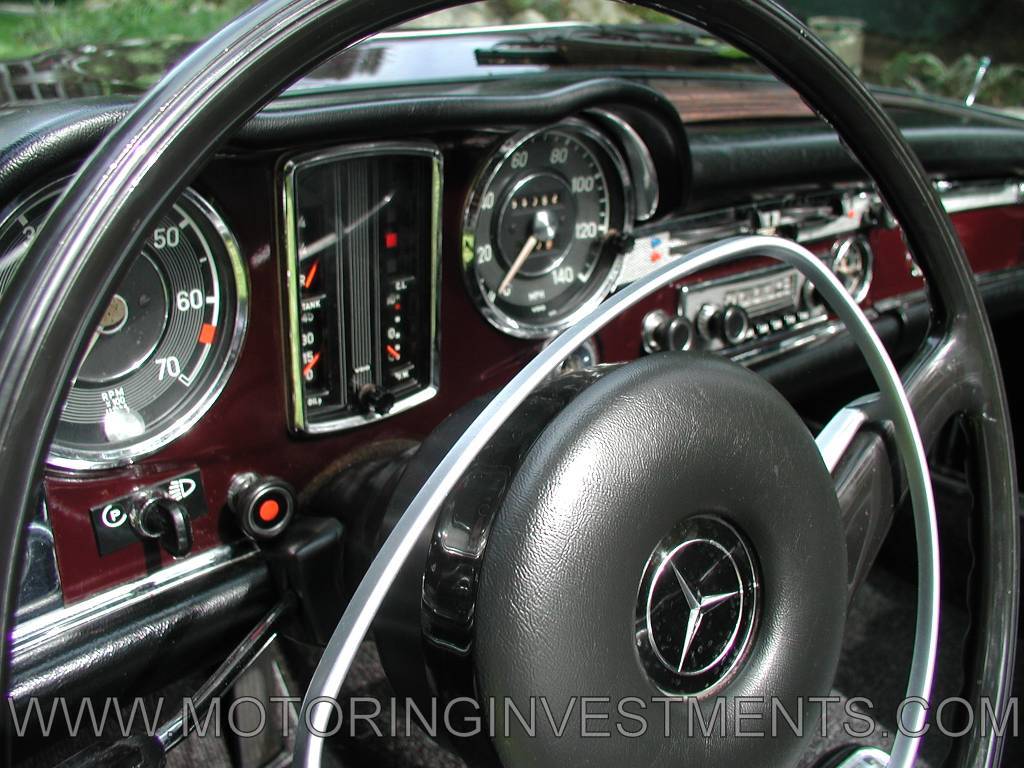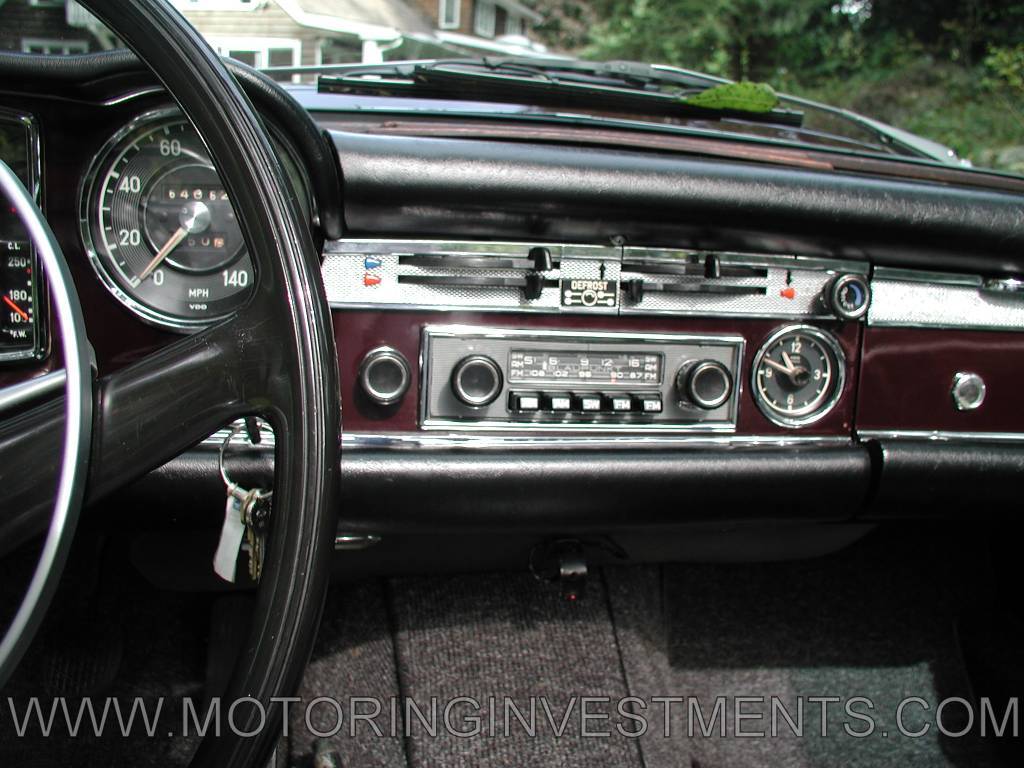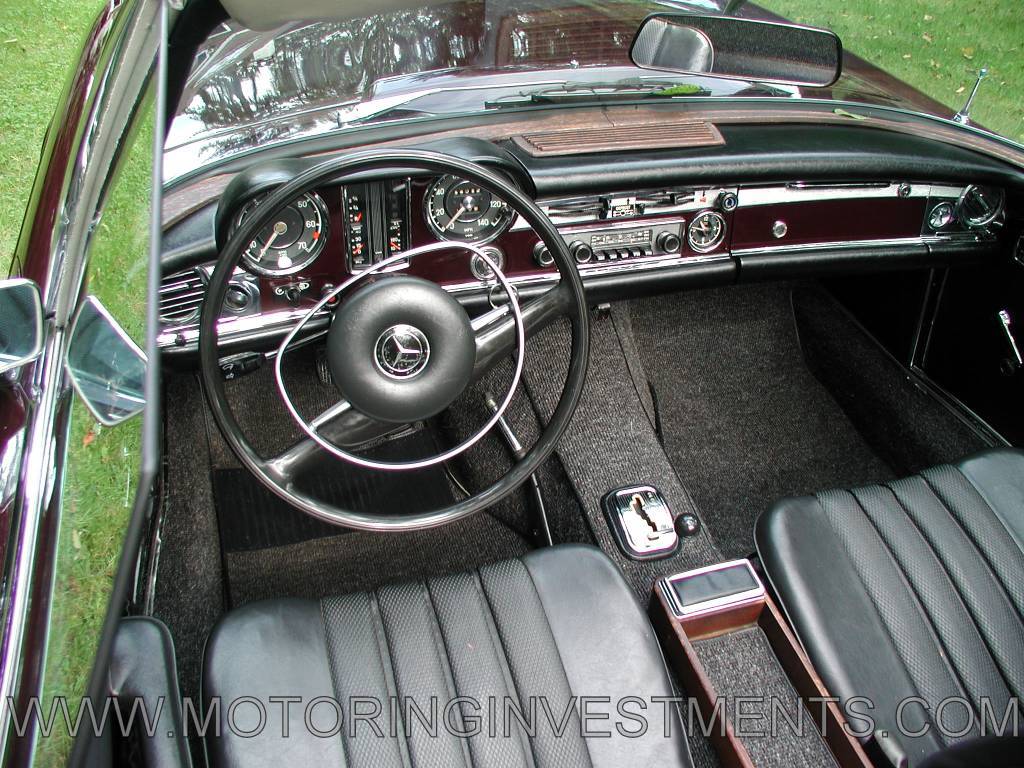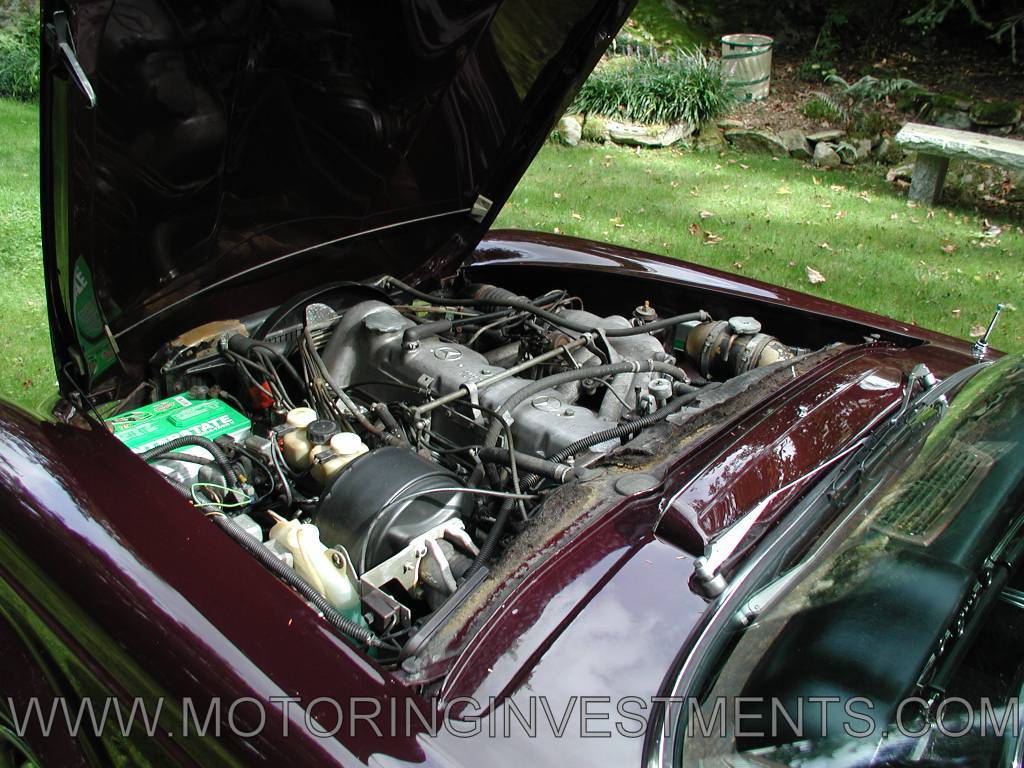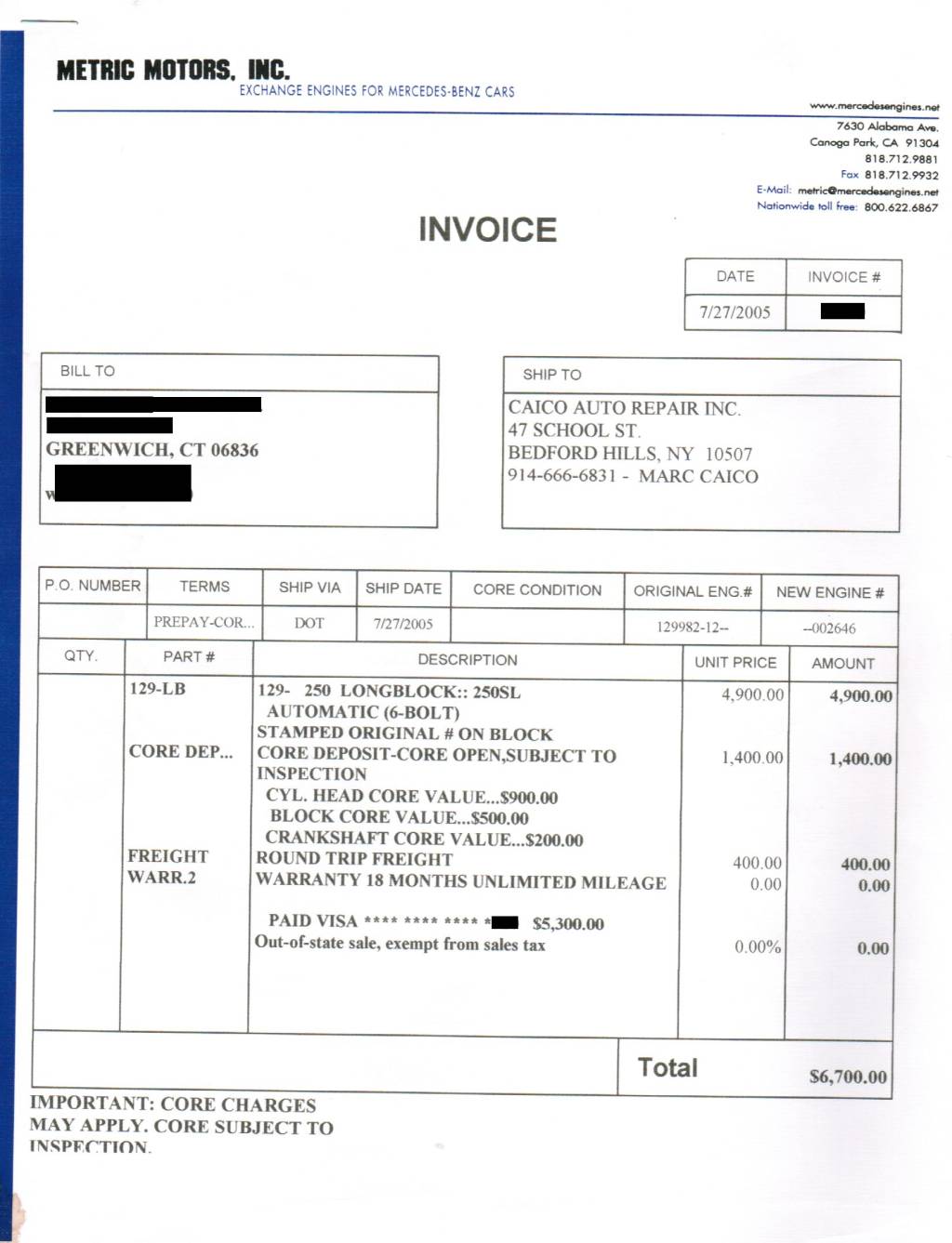 There are just 200 miles on the remanufactured engine!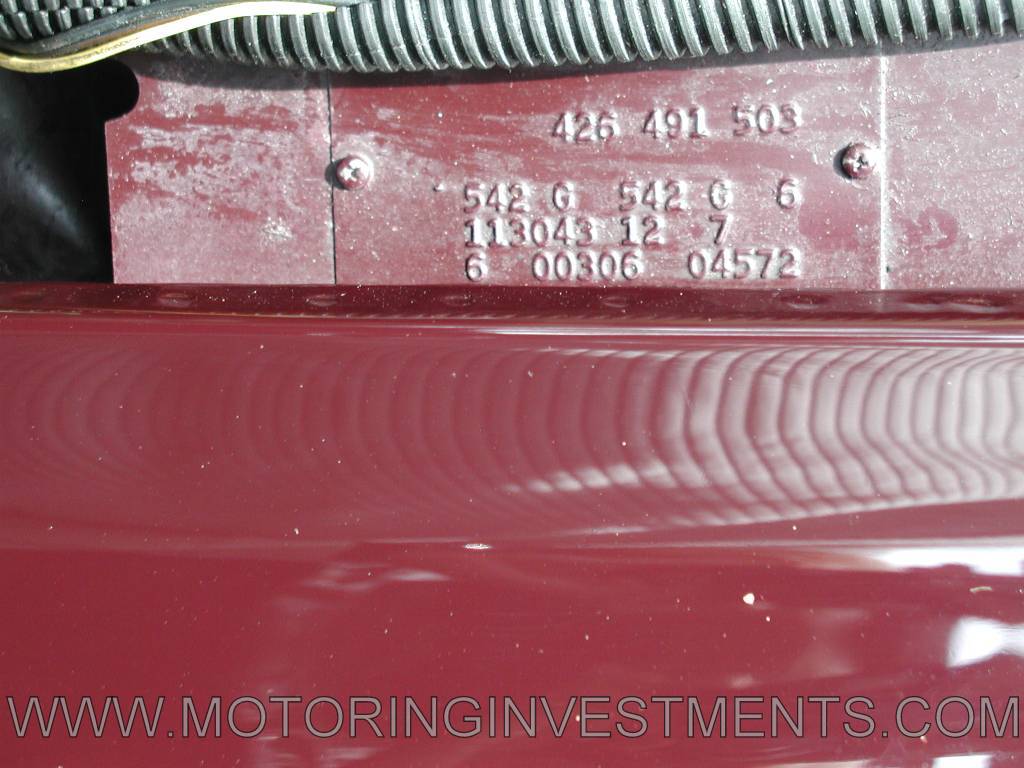 ID plate showing the correct color codes for the dark red body & hardtop.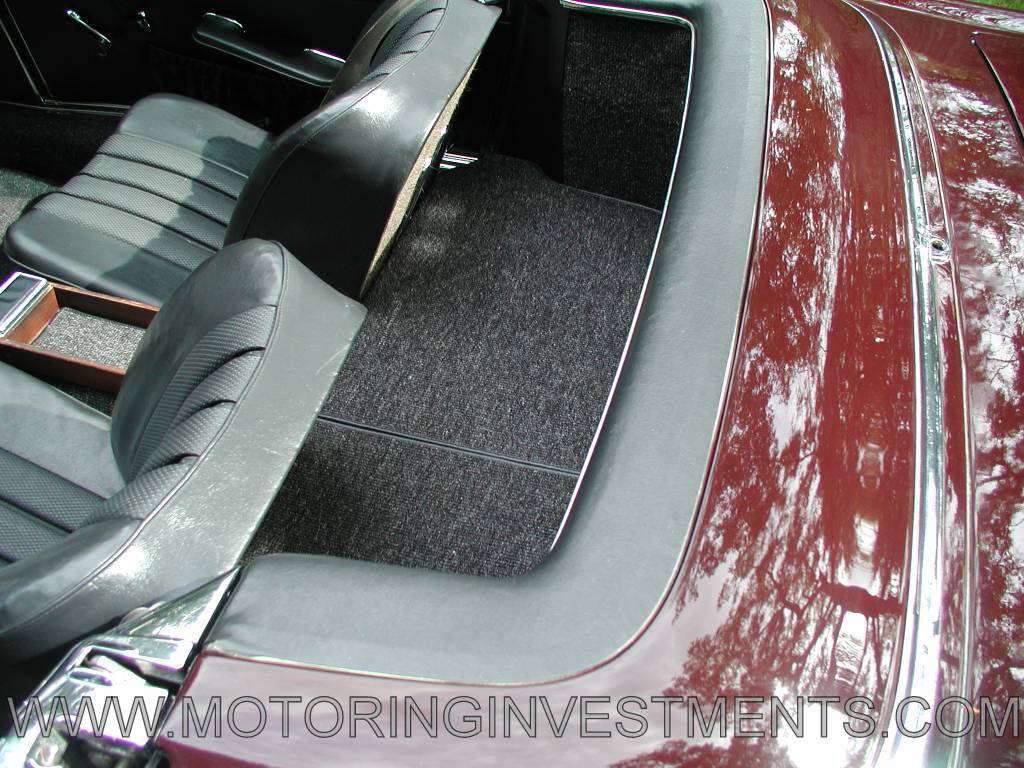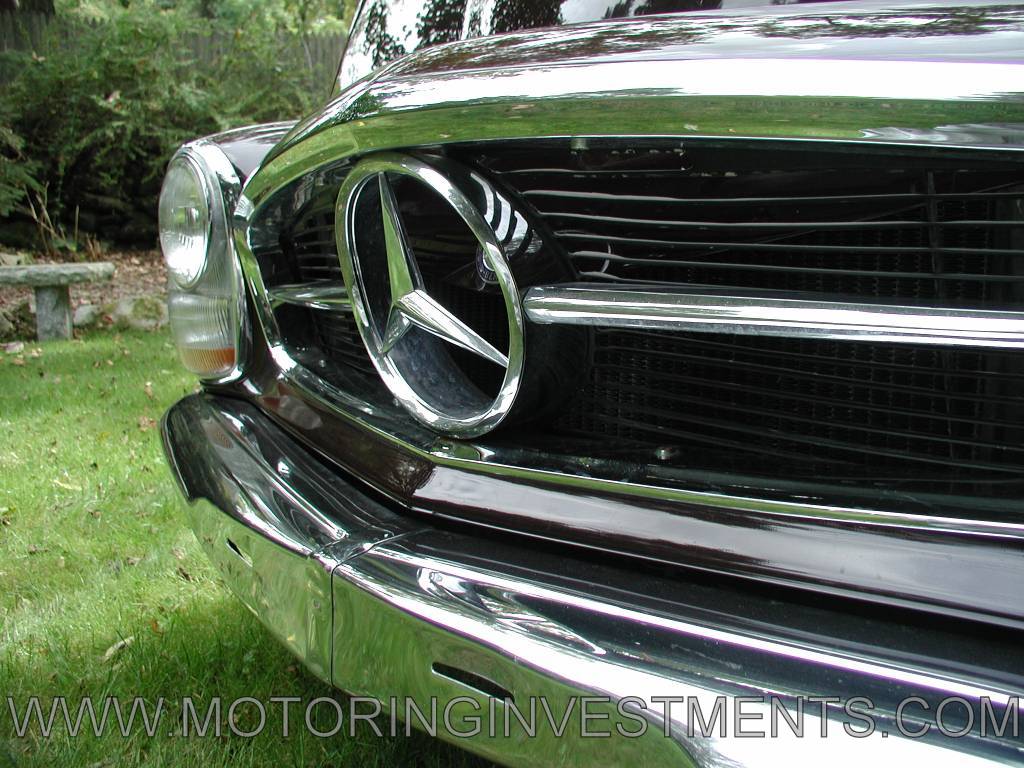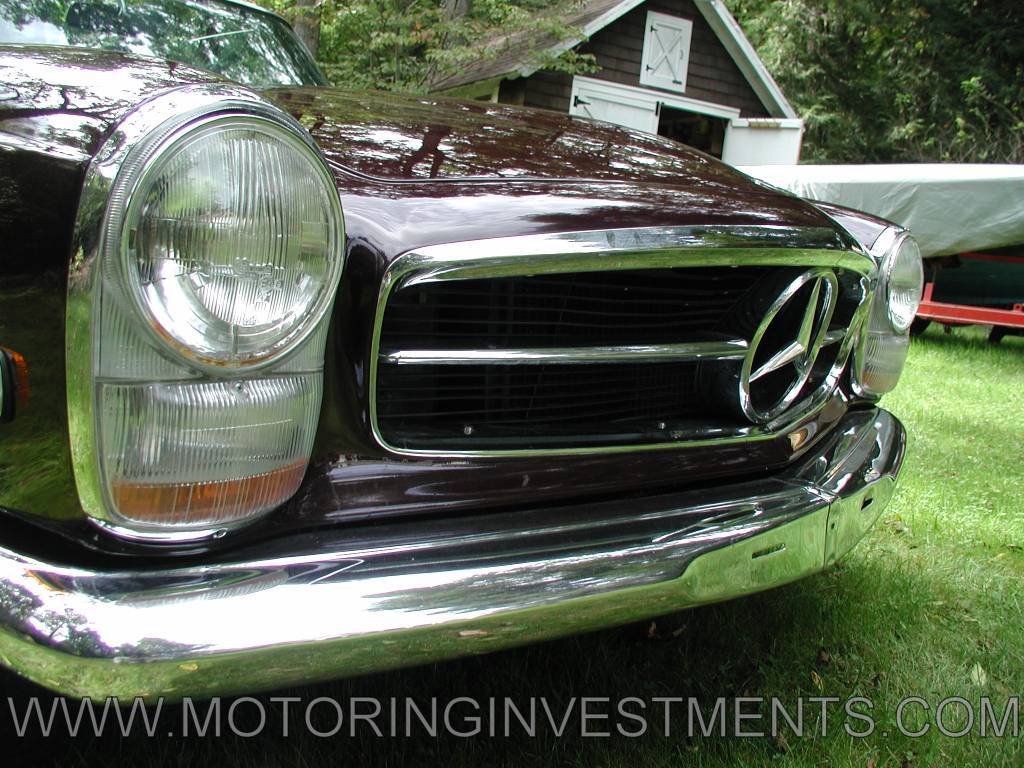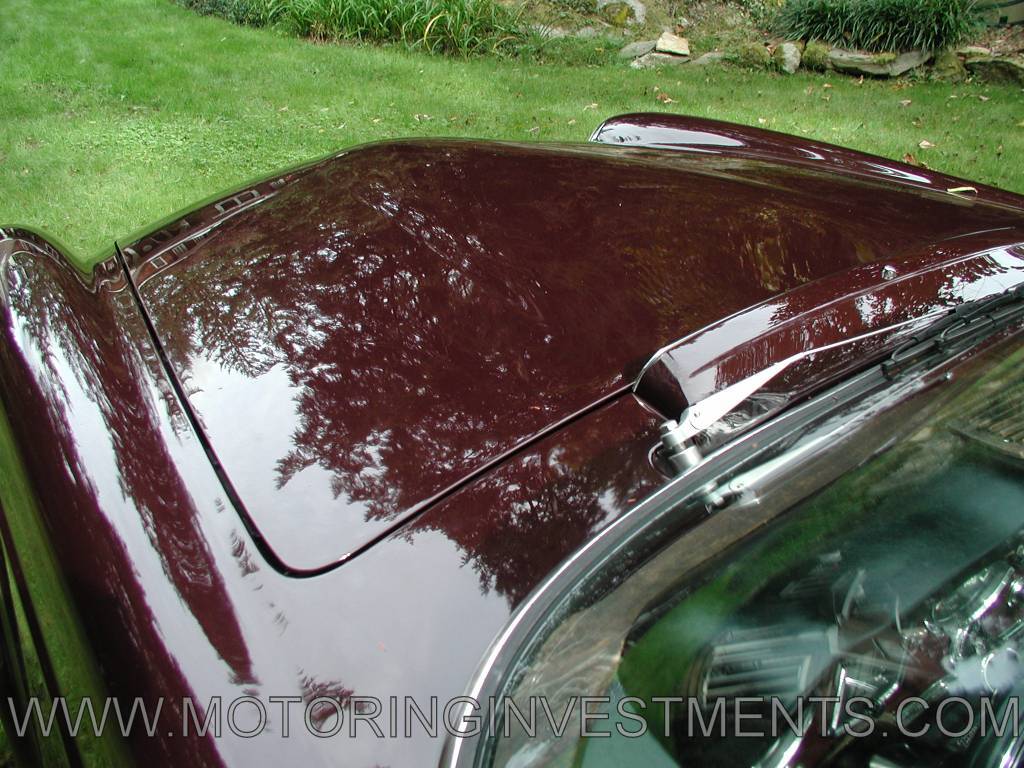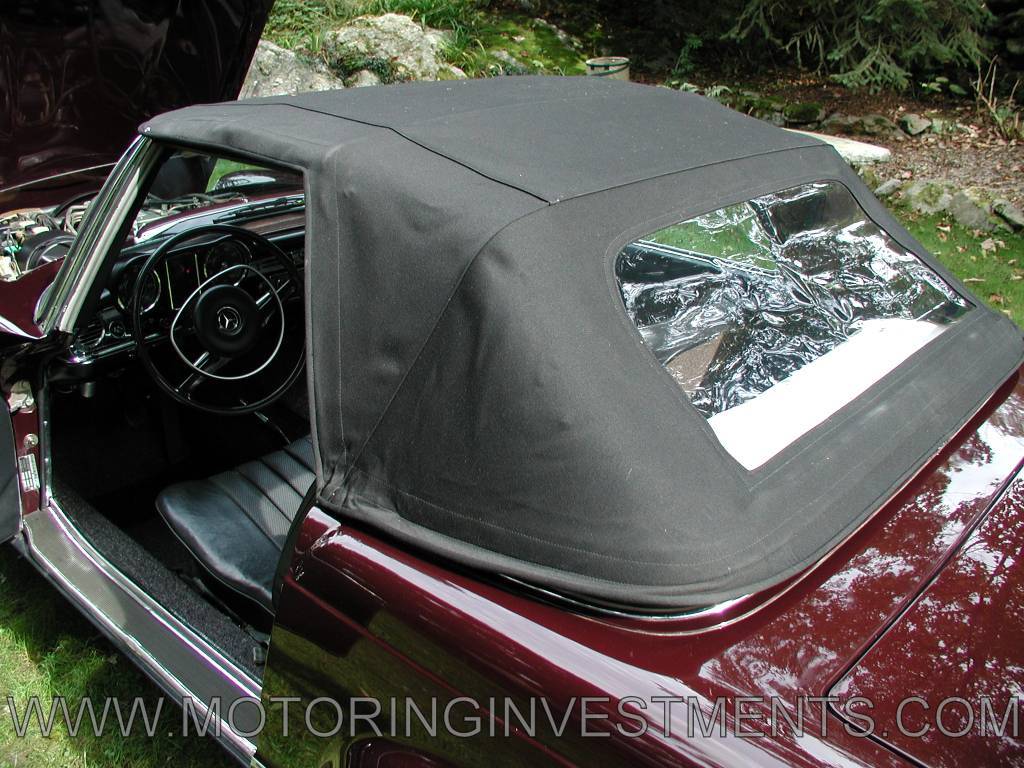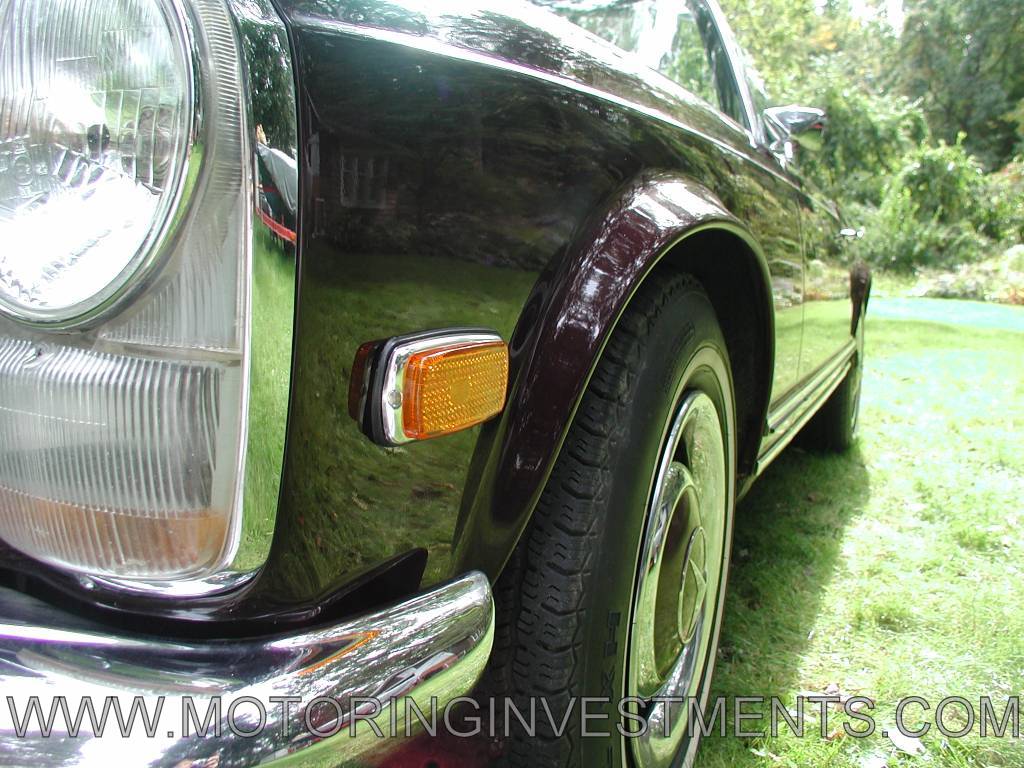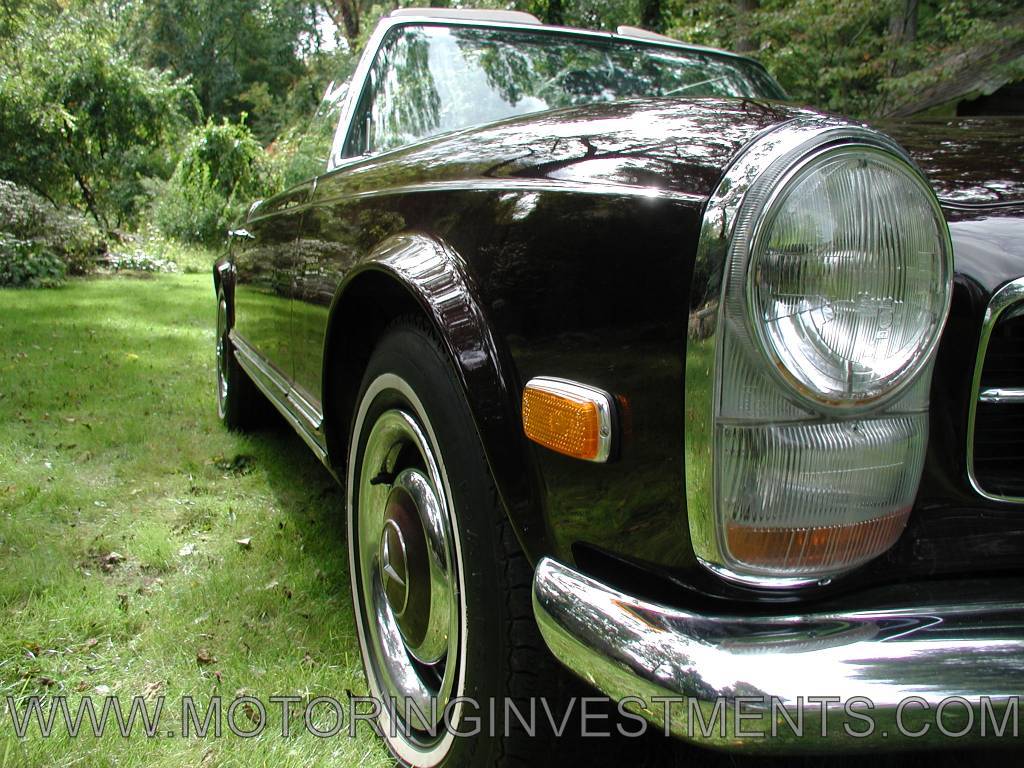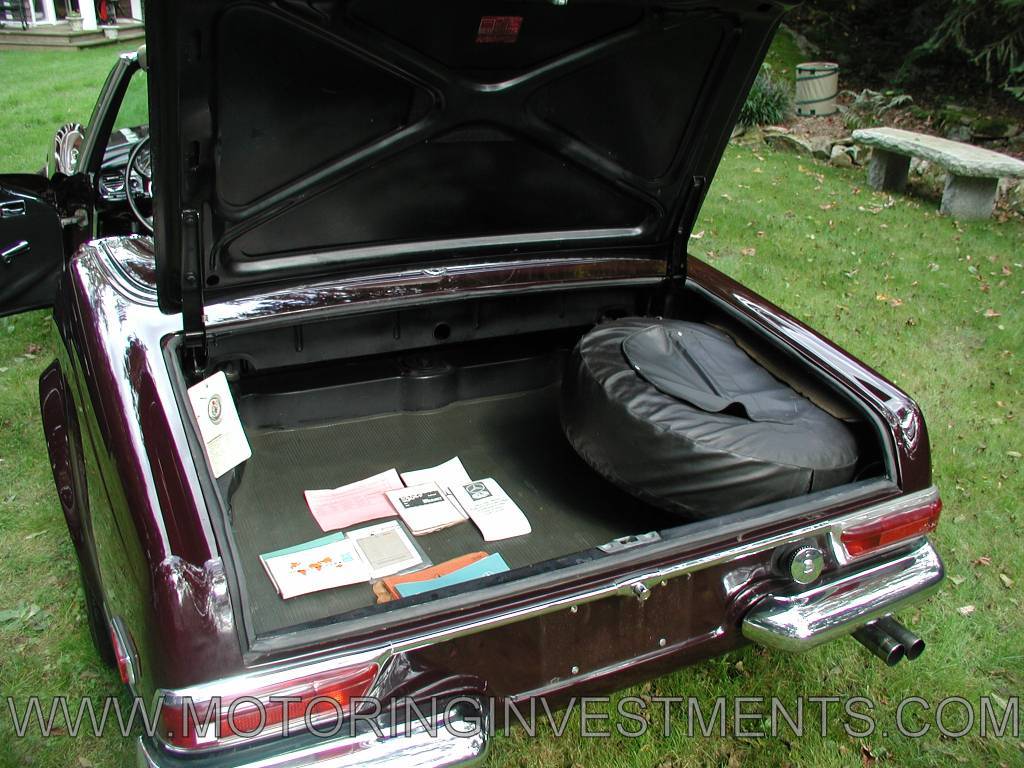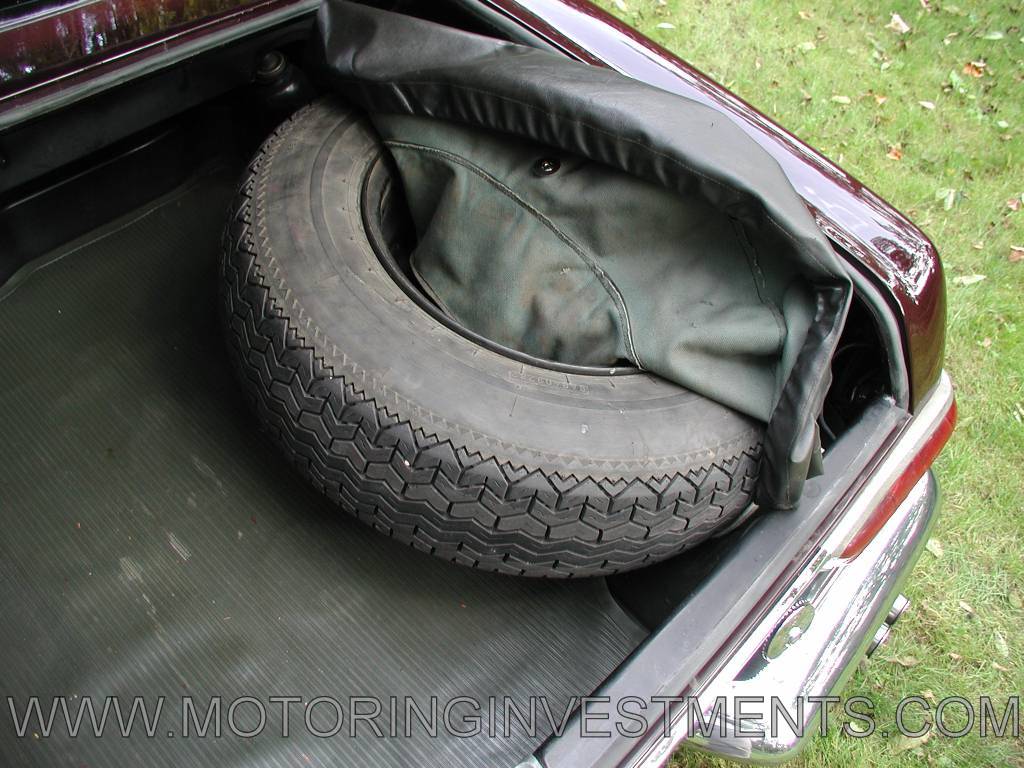 Original Phoenix Firestone spare tire.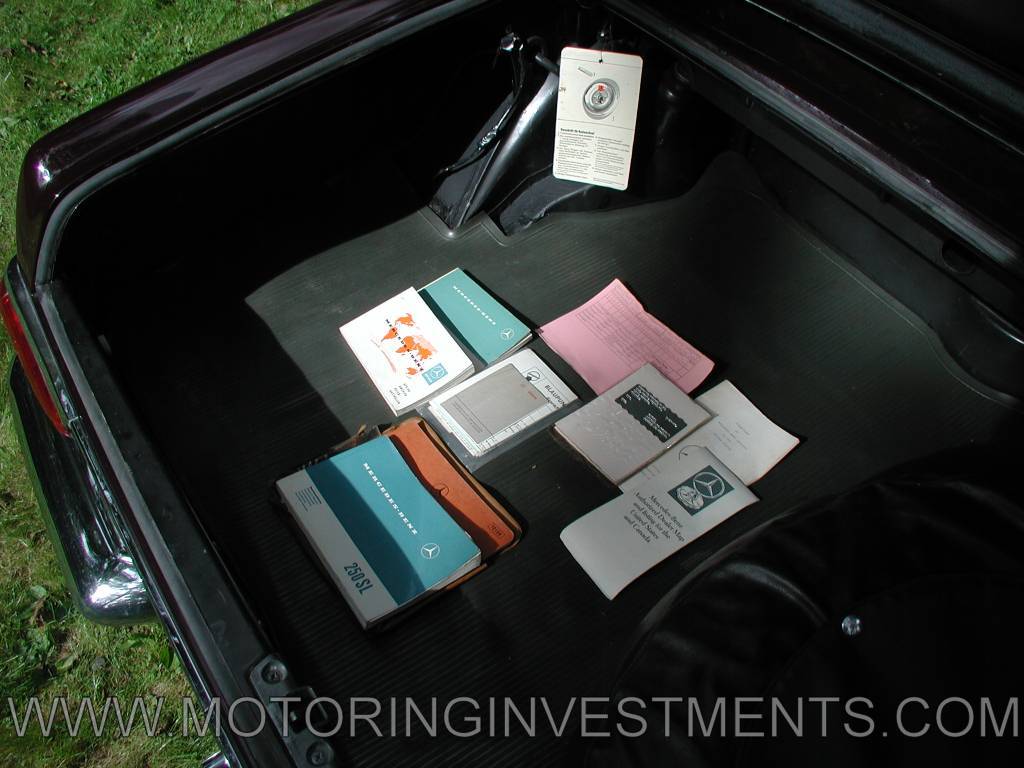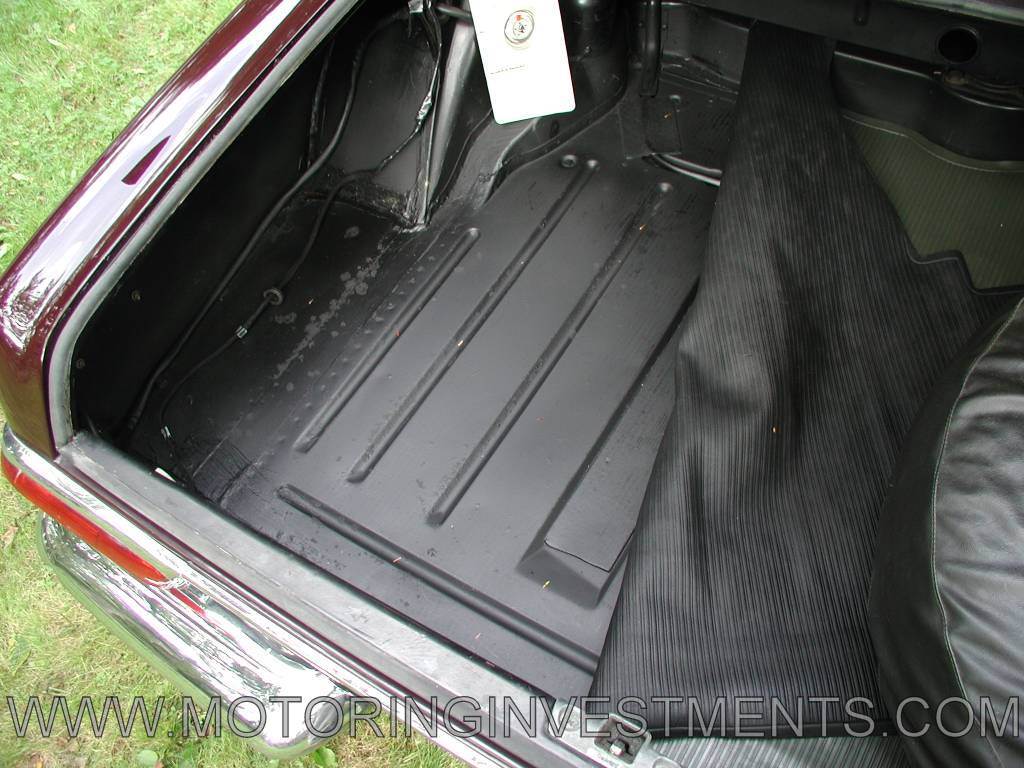 Original trunk floor with factory spot welds clearly visible.
On 11/5/10, we had the car on a lift to photograph the condition of this Pagoda's undercarriage. Rust-free, 40+ year old cars are very rare, but rarer still are ones that still have factory undercoating and are not not sprayed over by black goo to "pretty it up." These photos reveal an honest, original, rust-free undercarriage with some road dirt, as well as recent mud splatter.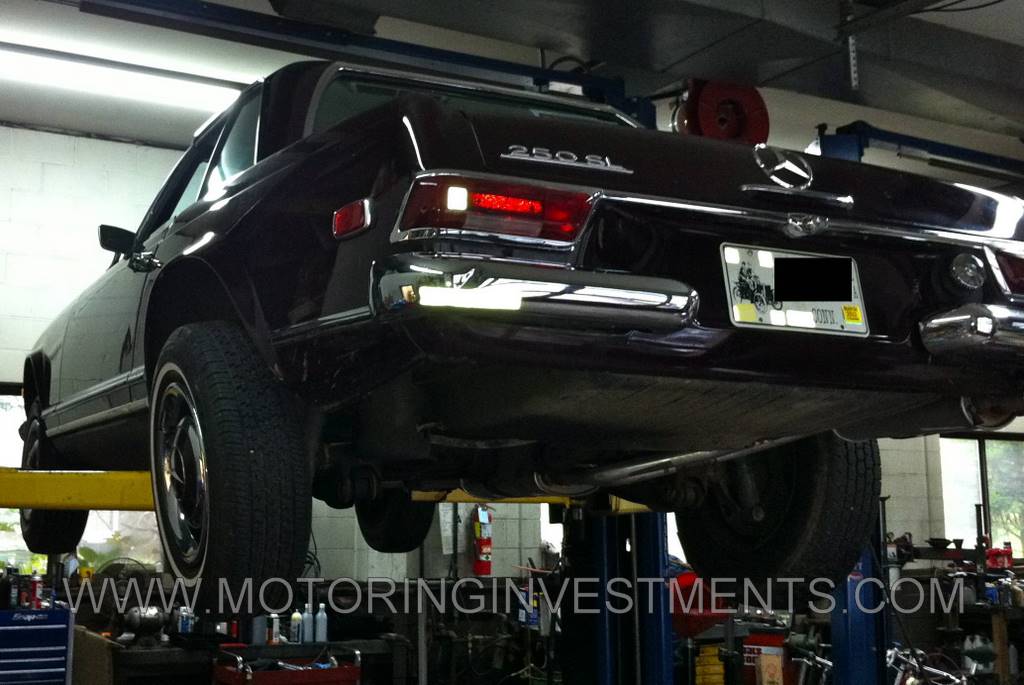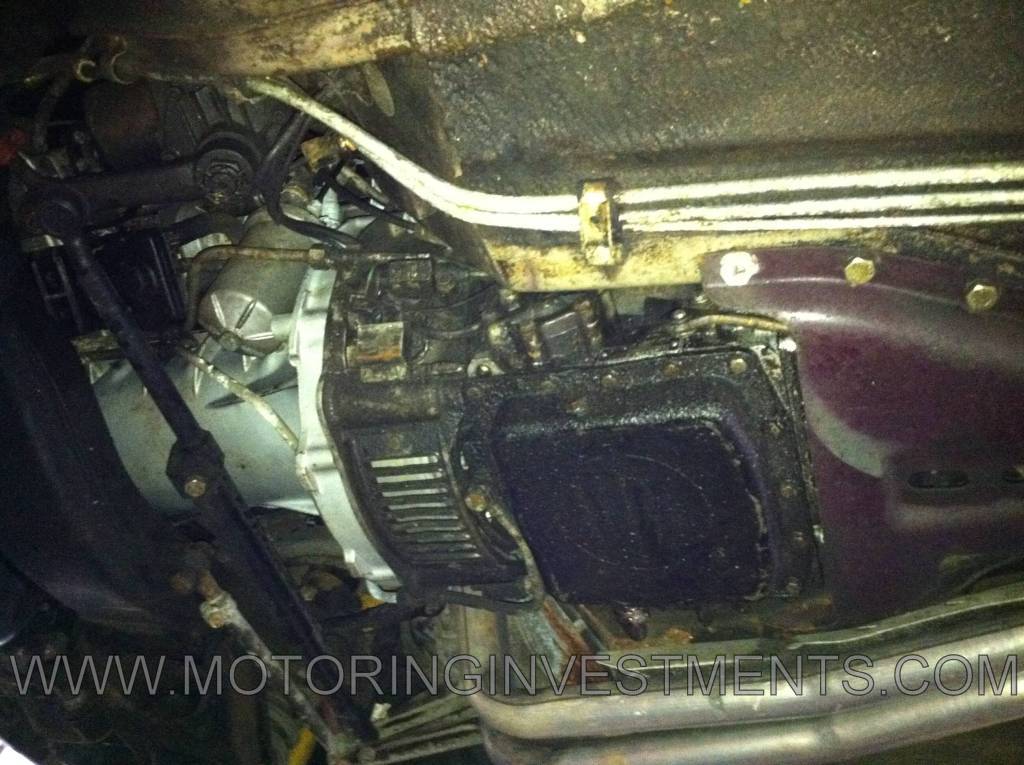 Above one can see a new flexible brake line and tie rod. The shock absorber looks rather recent also.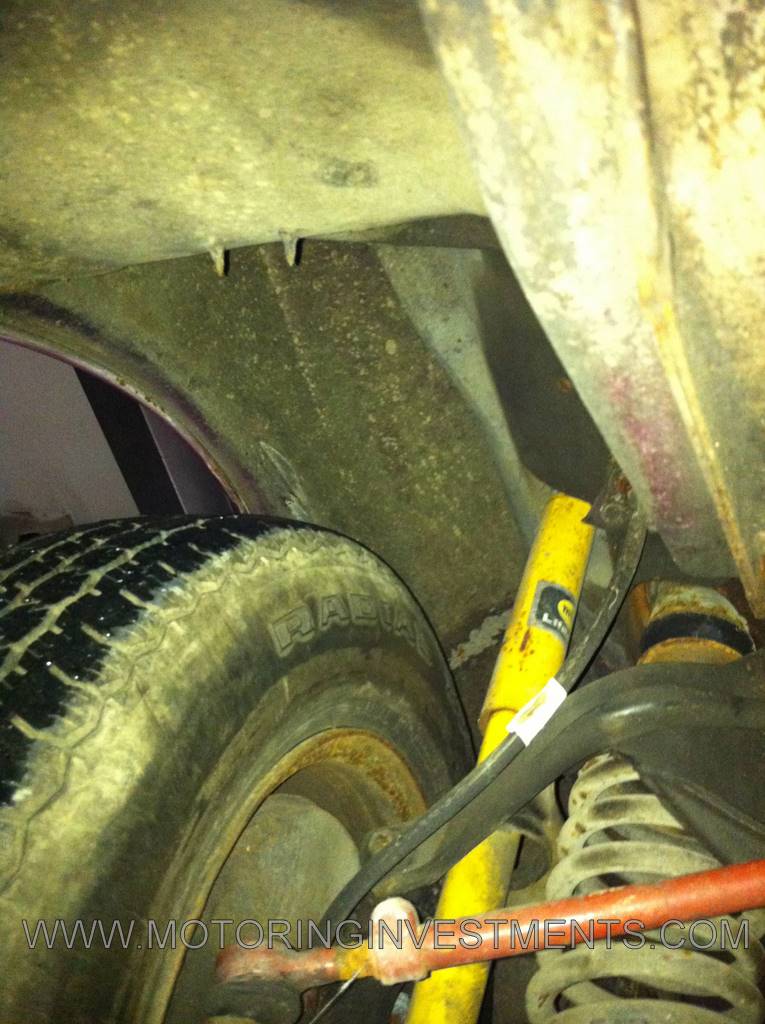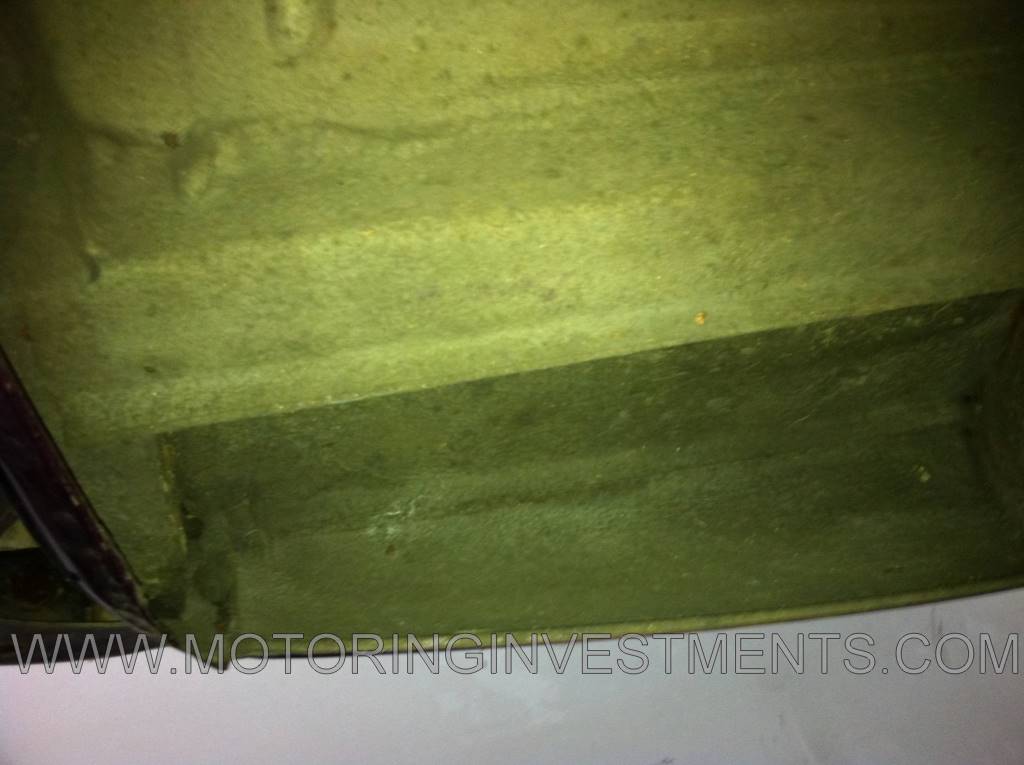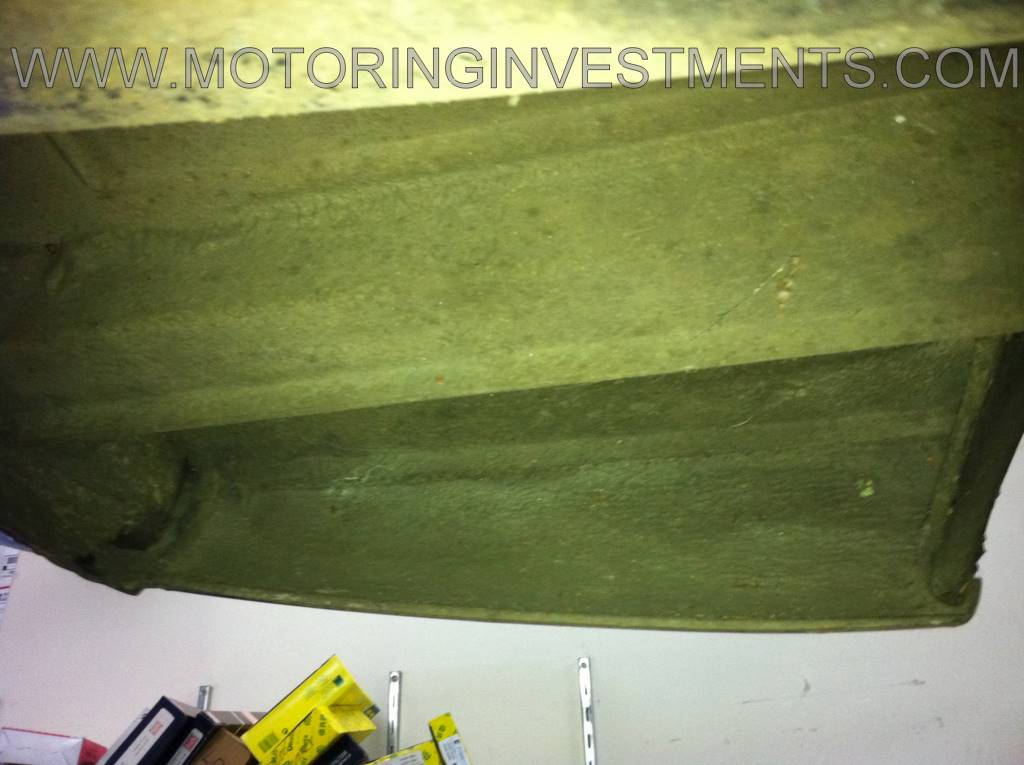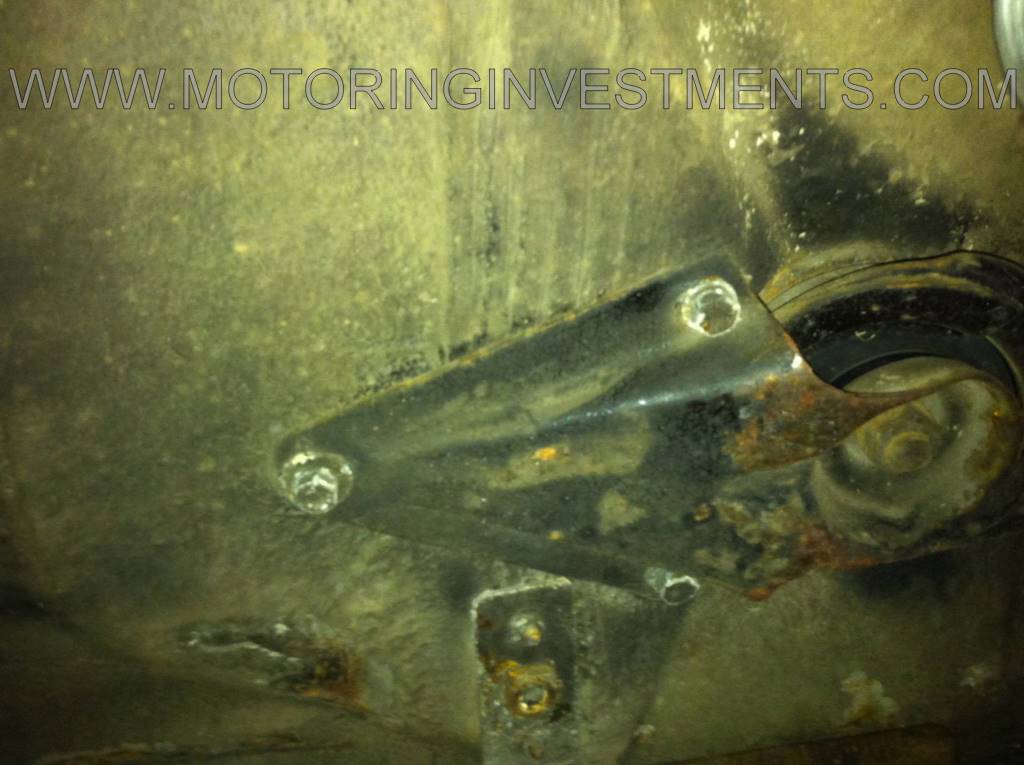 Above is the area where the rear trailing arms attach to the undercarriage - it is all original.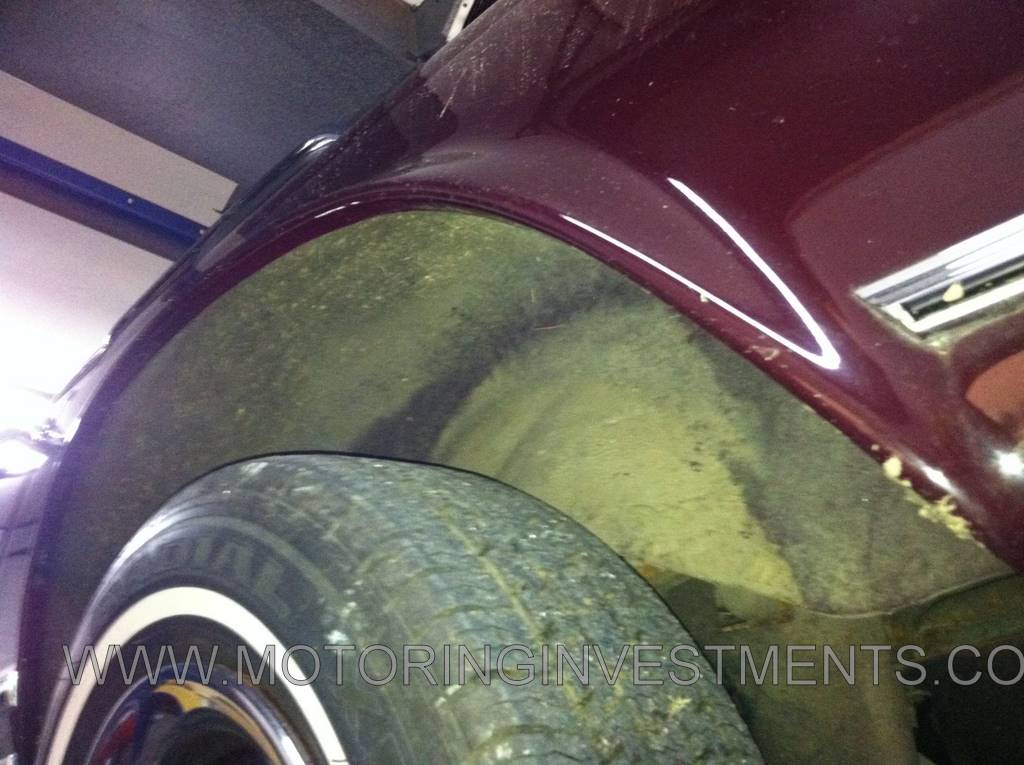 What you see above on the wheel well lip is mud caused by the recent rains.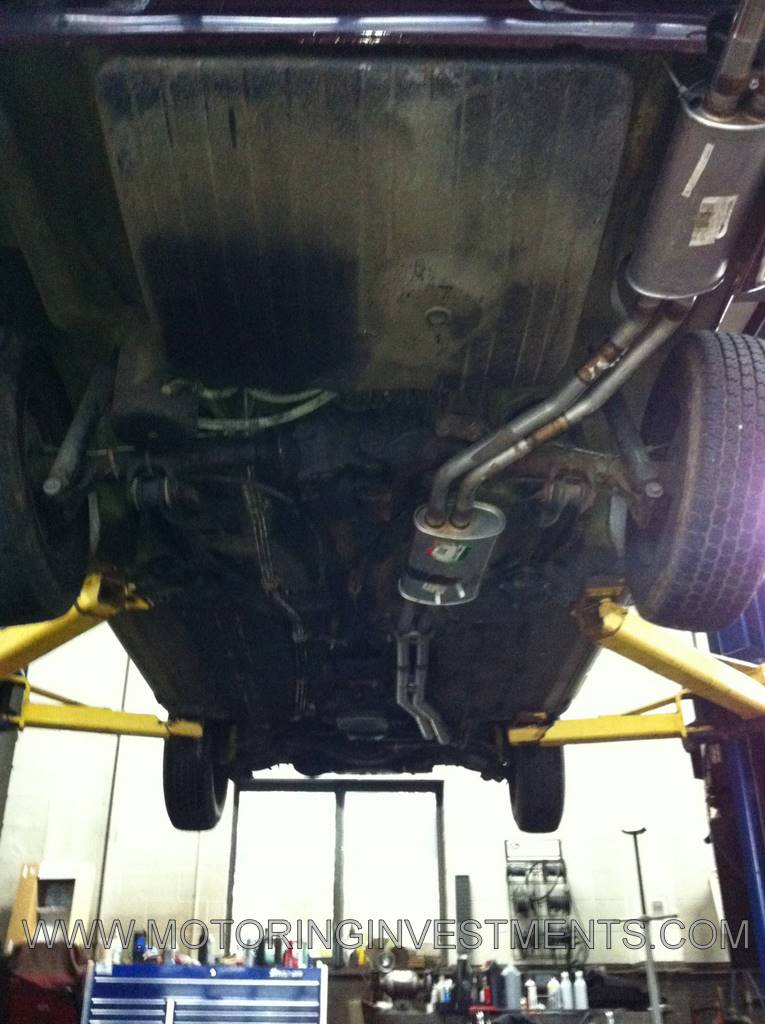 New Exhaust