Mercedes classic vintage collector cars for sale old timer W108
1969 280SEL 4.5
If you arrived here by a random surf/search, click HOME to get to our main page & gain full functionality of this site and learn more about this car.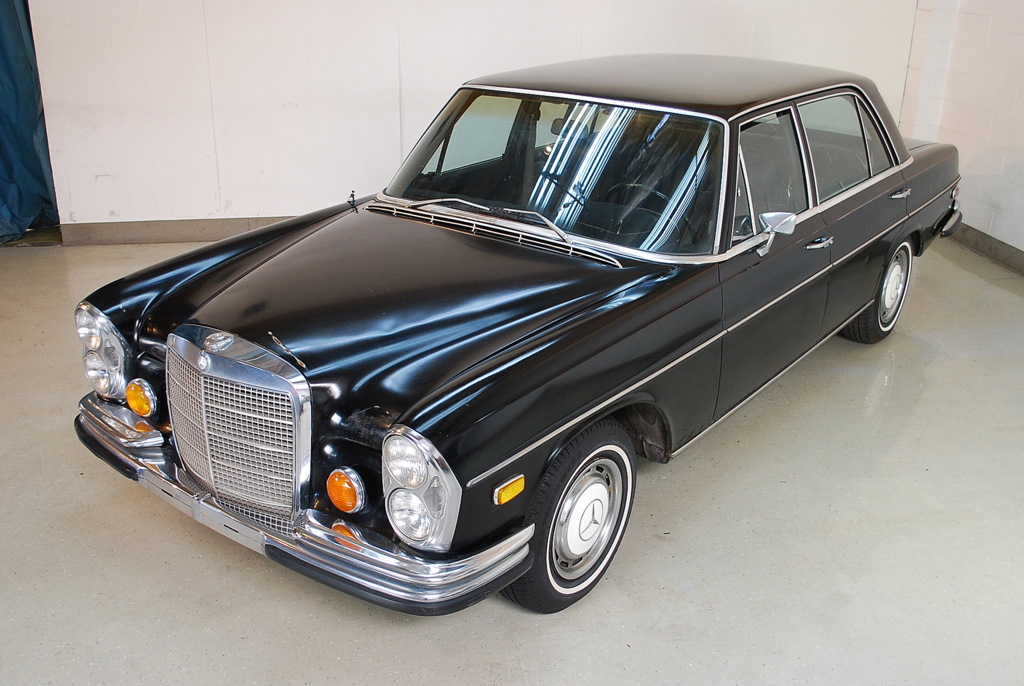 Many private party enthusiasts choose the wrong project car since they are not aware of the "Big Money" issues that will sink an otherwise viable project. I've done your homework on this one.
The three big killers of value are Rust, Collisions and Modifications:
1. Rust - Structural rust repairs are very expensive. This is the biggest killer of collector cars.

2. Collisions - Major collisions or even improperly repaired minor ones is 2nd since they are expensive to put right. This category also affects originality. Think back to the last used car you sold, traded in or lease returned. The 1st question asked was, "has it ever had an accident?". If the answer is "yes" you just lost a big part of the market.

3. Modifications - Think Aston Martin DB5 (or any European collector car) with a Detroit V8 in place of the lovely twin-cam David Brown straight 6. It may be faster now but you just lost 90% of your market.
THIS CAR:
1. There is very little rust and what is there is limited to the periphery of the body and nothing structural. There are the typical spots at the bottoms of the exterior front fenders and behind the rear tires in the spare tire wells. These four areas are very easily repaired correctly. The undercarriage is absolutely original and rust-free.
2. I've inspected this car and see no evidence of a collision. The body work appears to be all original.
3. No modifications.

SOME OTHER FACTS ABOUT THIS CAR.:
1. Beautiful seat upholstery that seems to validate the 50,000 miles showing.
2. Original color black (Very, Very rare on this vintage of Mercedes - most black cars you see have been color changed!)
3. Runs and drives very strong
4. The 4.5 cars are quite desirable with outstanding examples selling for over $20,000.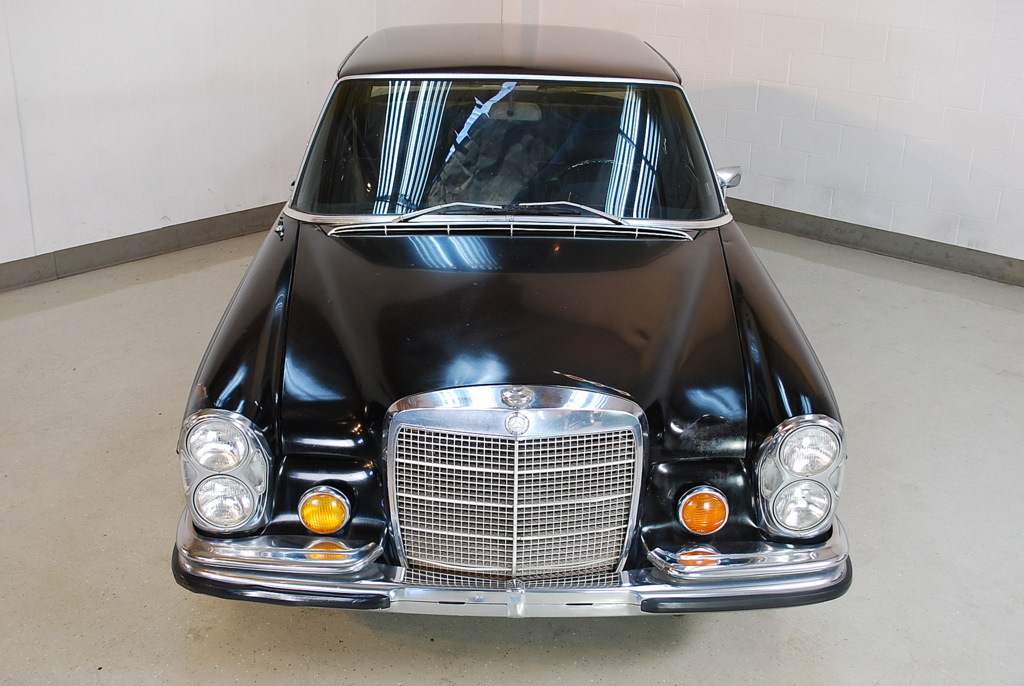 We have the grill star for it.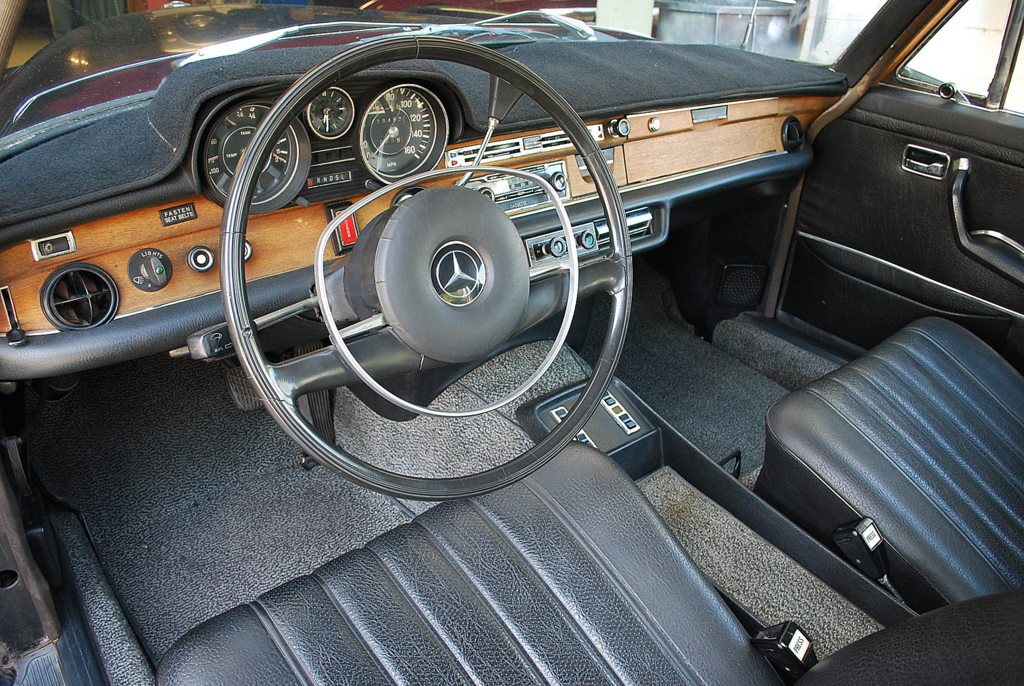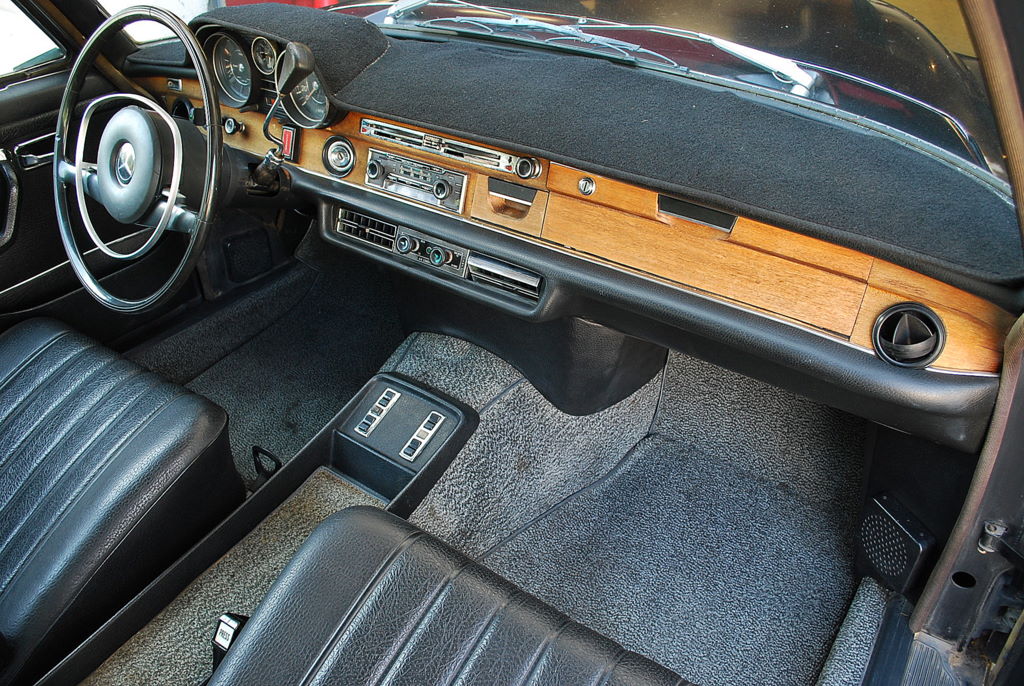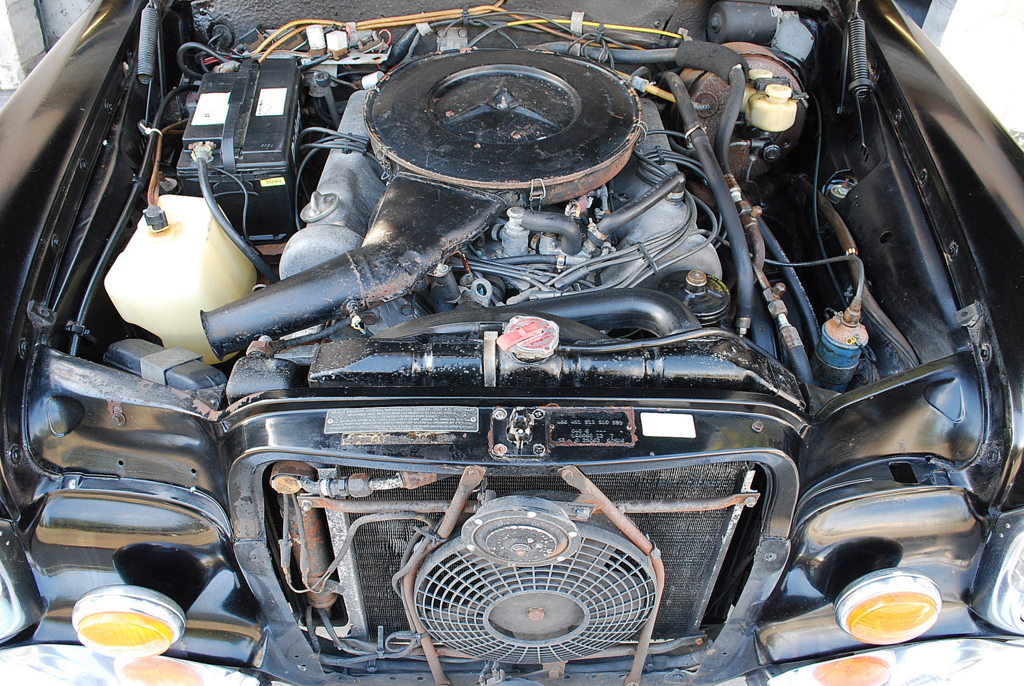 Click on any of the pictures below to view the larger version.
A great looking interior.
The main trunk floor is totally solid (just a wee bit of surface corrosion). The well on the driver's side has the usual perforation (an easy fix).

The floorboards are totally solid and original. This is remarkable for most "projects" are rust buckets.