For sale:
1973 Mercedes 450SL
R107 in super original, survivor, time-warp condition
If you arrived here by a random surf/search, click HOME to get to our main page & gain full functionality of this site and learn more about this car.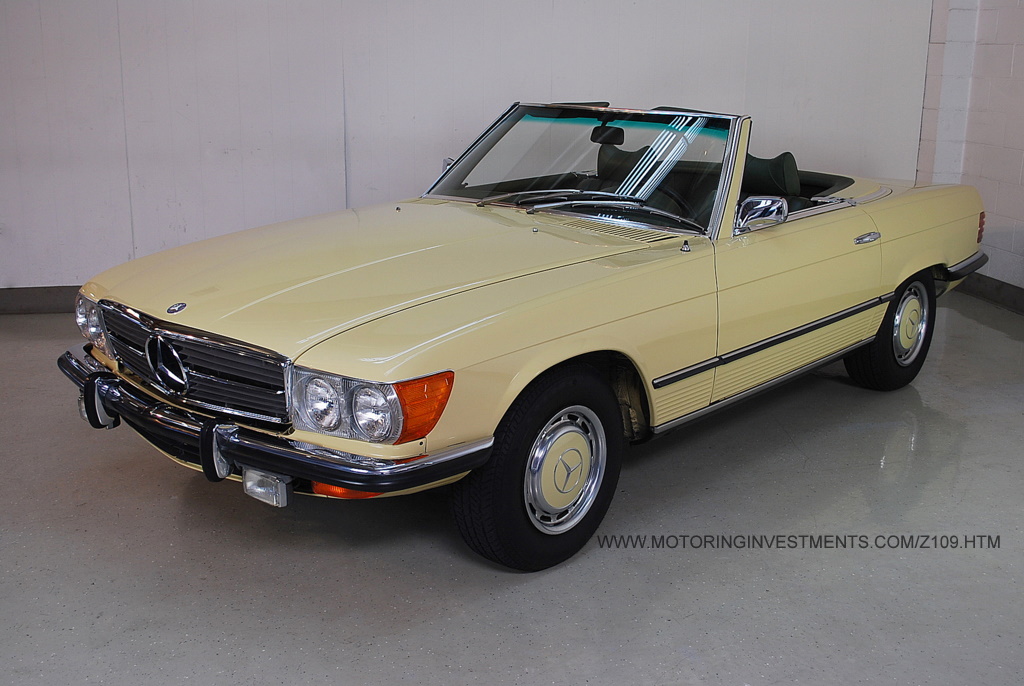 With the best Pagodas selling for more than $100,000 it was only a small matter of time before the R107 cars started to move. At the forefront are the very best, original cars or cars restored without regard to cost (rare due to the staggering costs of a proper restoration). A great one will also be less expensive to buy than a poor one will be to restore!
There are various killers of collector cars, let's discuss them:
RUST
We all know that cars from the U.S. Midwest, Great Briton or Europe have all nearly rusted into the ground and gone back to their basic elements by now.
This car has spent its whole life in California and appears to never even have been driven in rain. Its undercarriage still carries factory original undercoating. There is absolutely no rust whatsoever, even at the bottoms of the fenders and the wells in the trunk.

SUN
If rust is the biggest killer in cold or humid climates, at the other extreme, cars from very warm climates like California tend to have cracked dashes, crispy weather seals and sun bleached paint. Interiors suffer the ravages of sun, spilled soft drinks (or the other kind if we are talking of the "old days"), oversized American gluttonous maximi, friction, beach sand or sharp objects in the back pocket. Vinyl is kept flexible due to chemical plasticizing agents blended into the polymer. This is the "new car smell" that we are familiar with. These agents have various levels of volatility. Bake an interior in the sun for twenty years and a lot of them disappear. Well they don't actually disappear. They tend to coat the inside of the glass with a haze that you must clean off periodically. When the plasticizers leave the vinyl it becomes hard, brittle and tends to shrink and crack.
This car has always been garage kept and the fastidious only owner always had seat covers protecting the original upholstery. The interior is 100% original except for the seat padding. We carefully removed the original seat covers, replaced the pads and then put the original covers back on, photo documenting the whole process. Even the original rubber weather seals are still present some with a "1973" date stamp.

DEFERRED MAINTENANCE
This is an economic killer. Many interesting cars don't get maintained due to the fact of the required servicing costing more than the value of the car or the cars are owned by people of moderate means who don't have the resources maintain them.
We have a stack of service records for this car from Mercedes-Benz of San Diego but we went even further. I pretended I was a fussy client with an unlimited budget and told my shop foreman to go through the car mechanically as if it was his own personal car. $23,000 later there is nothing left to do but drive and enjoy.

MODIFICATIONS
When cars have multiple owners it is very common to find aftermarket or "incorrect" equipment such as chrome wheel lip moldings, Italian steering wheels, cheap plastic dash caps and more.
This car has none of that. It features correct, original equipment such as a Hirschman antenna, Becker stereo, etc. More remarkable still is that its early Mercedes cruise control unit is intact.
ORIGINAL PAINT
Of course nearly every single 37 year old Mercedes (or any car actually) regardless of whether it is from Los Angeles, London or Berlin has been repainted by now. Rust, crashes, scratches, sand storms, vandals or freezing and thawing plus good old El Sol have all taken their toll and we want our precious cars to be pretty, so eventually they all get re-painted. If extreme care is taken by the paint shop (read a lot of time and money is spent) a repaint is not a terrible thing. It is just that a car that survives a long life with its beautiful original paint still intact exists in a whole different category than a car with even a very expensive re-paint.
This is just such an original paint example.
THE FINE DETAILS
After nearly 40 years most Mercedes have not escaped some well intentioned person spray painting or undercoating the wheel wells black in an effort to "improve it".
This survivor still exhibits its original, correct body color painted wheel wells.
In conclusion, how do we adequately value or describe a car such as this that has escaped without needing a re-paint? Some use the term "survivor" or "time-warp" original. I've used the term, "holy grail" as my quest for perfect originals is rather like that 2000 year quest for the famous religious icon.
This car just might be the best, most original small bumper 450SL on this planet. It is very difficult to put a value on something like this which is so superior to similar models. I believe history will show this particular car to be an outstanding investment.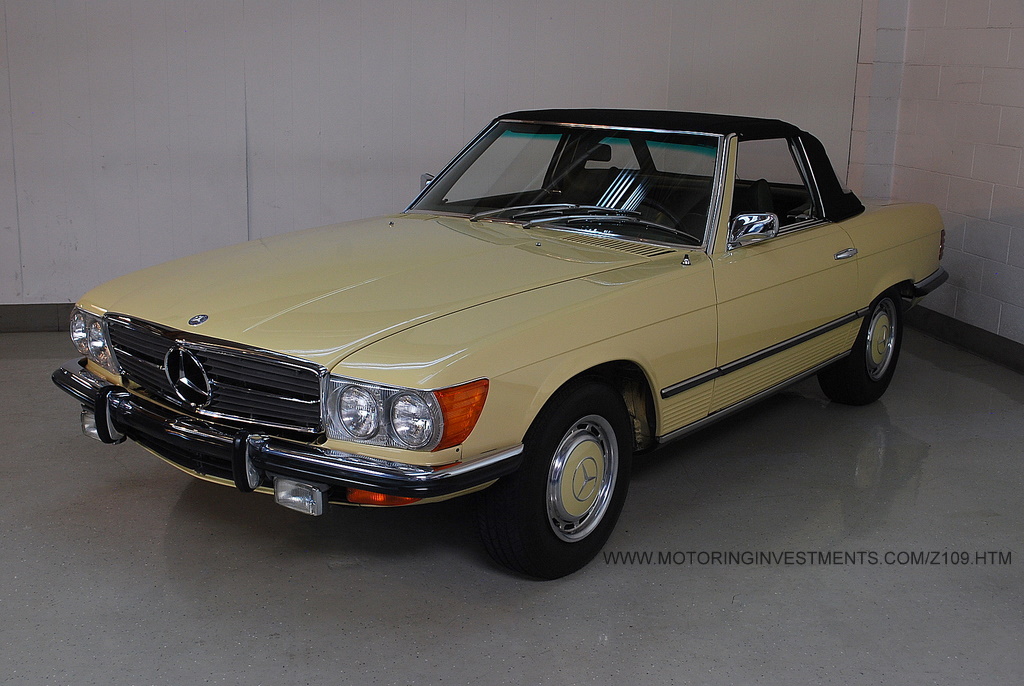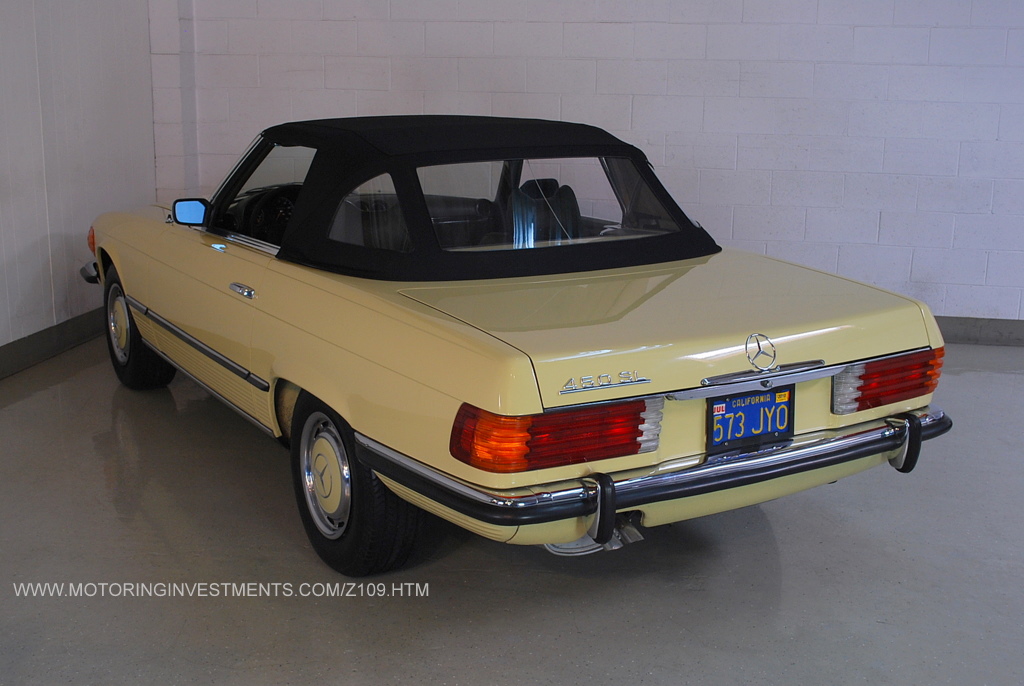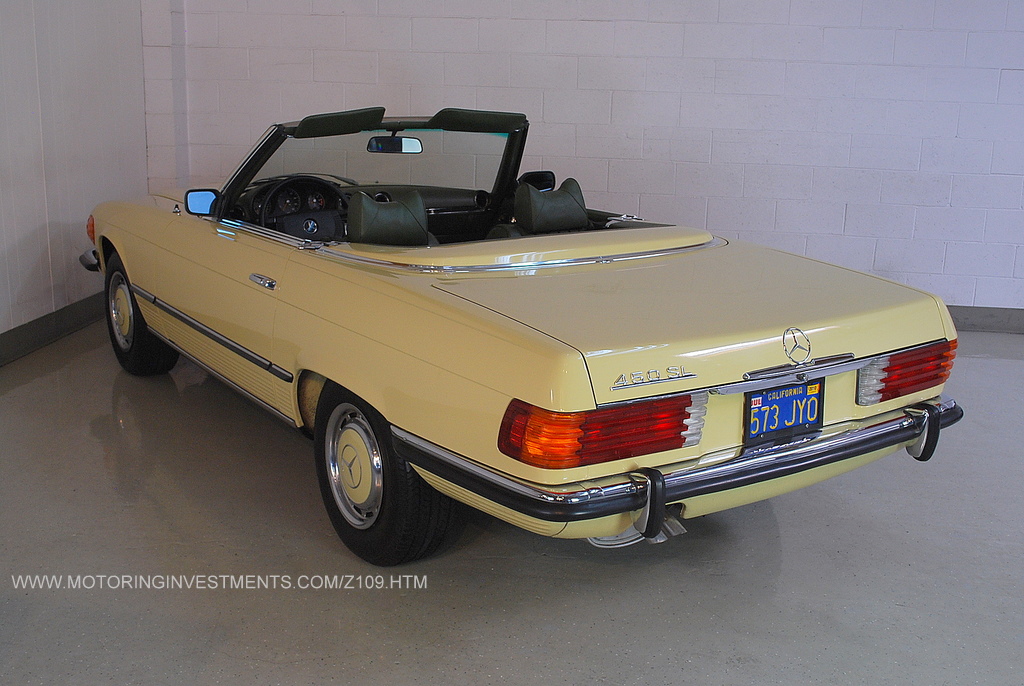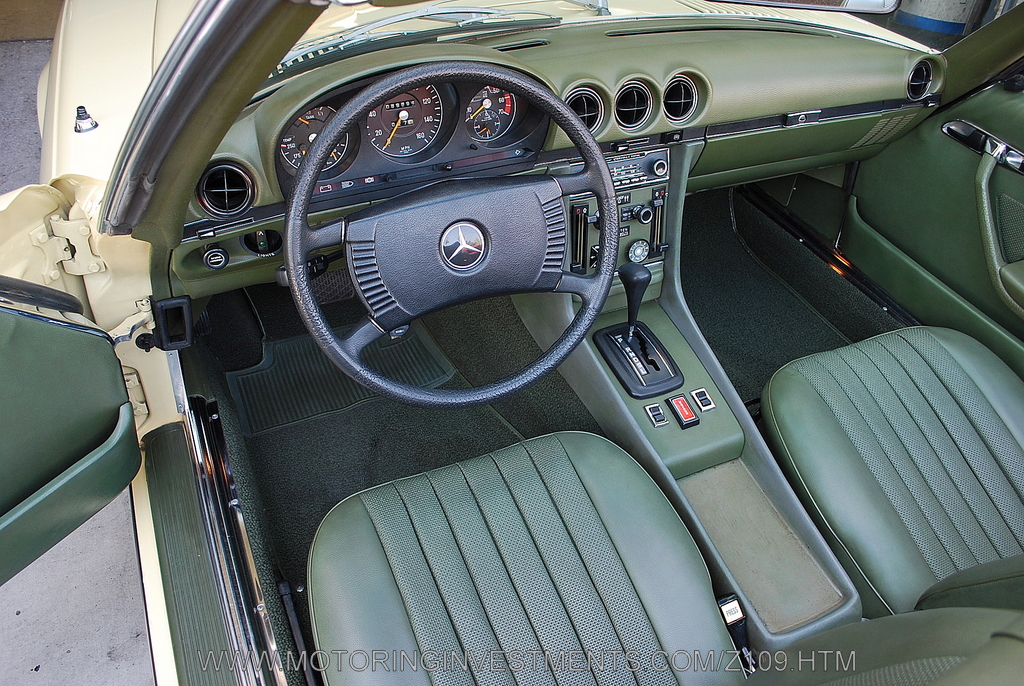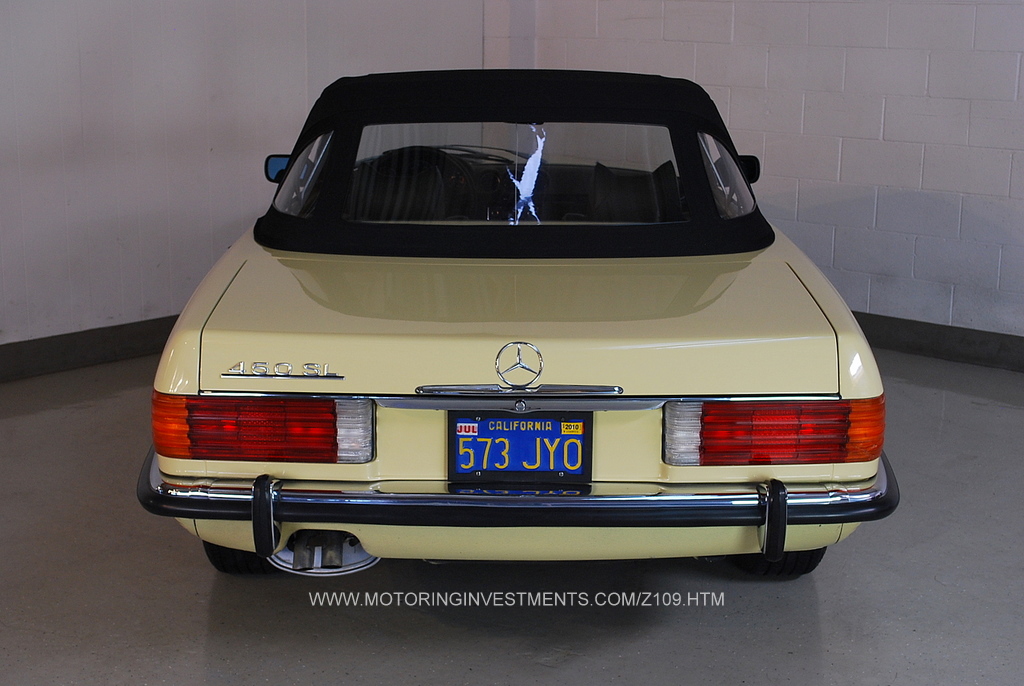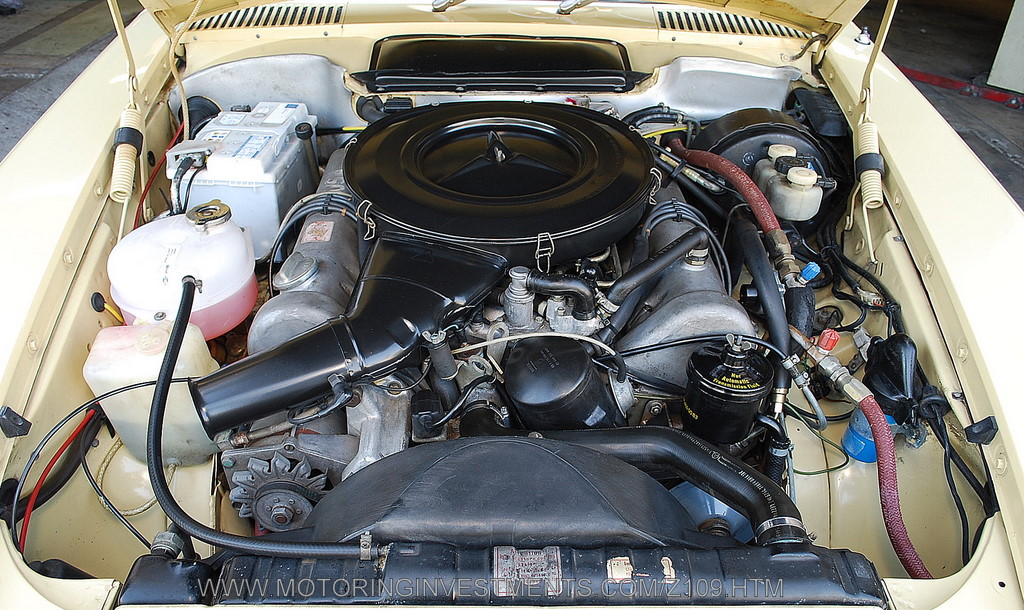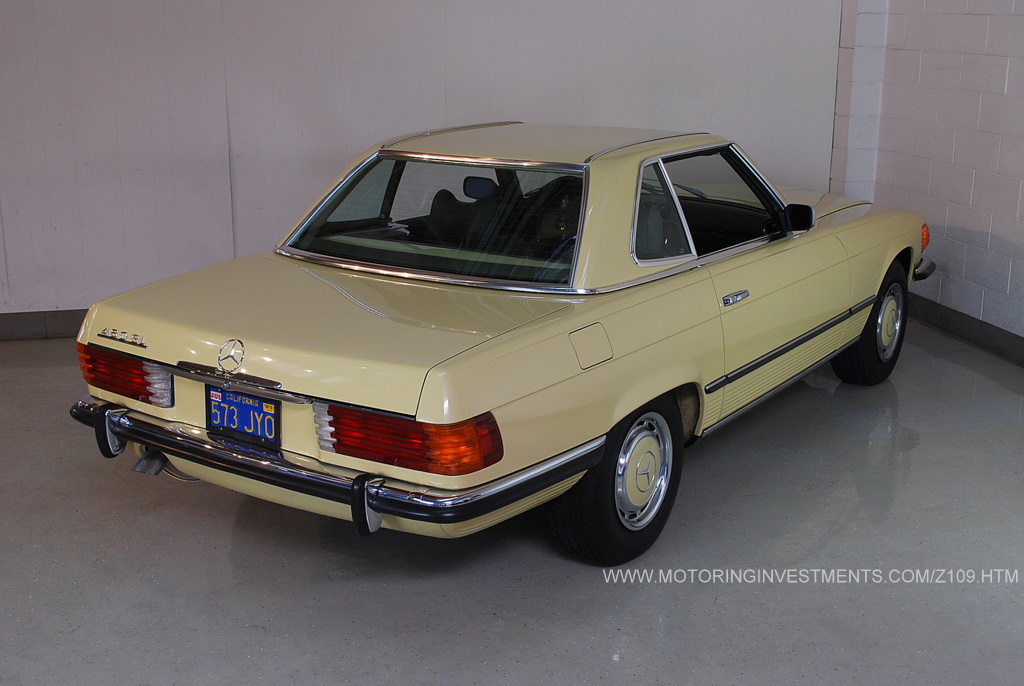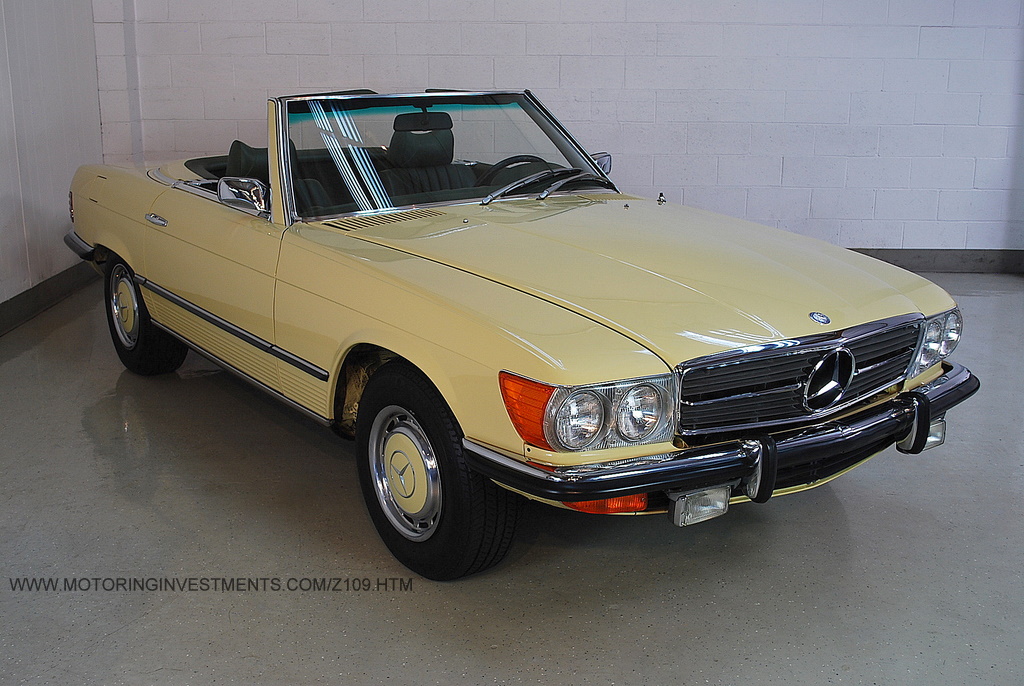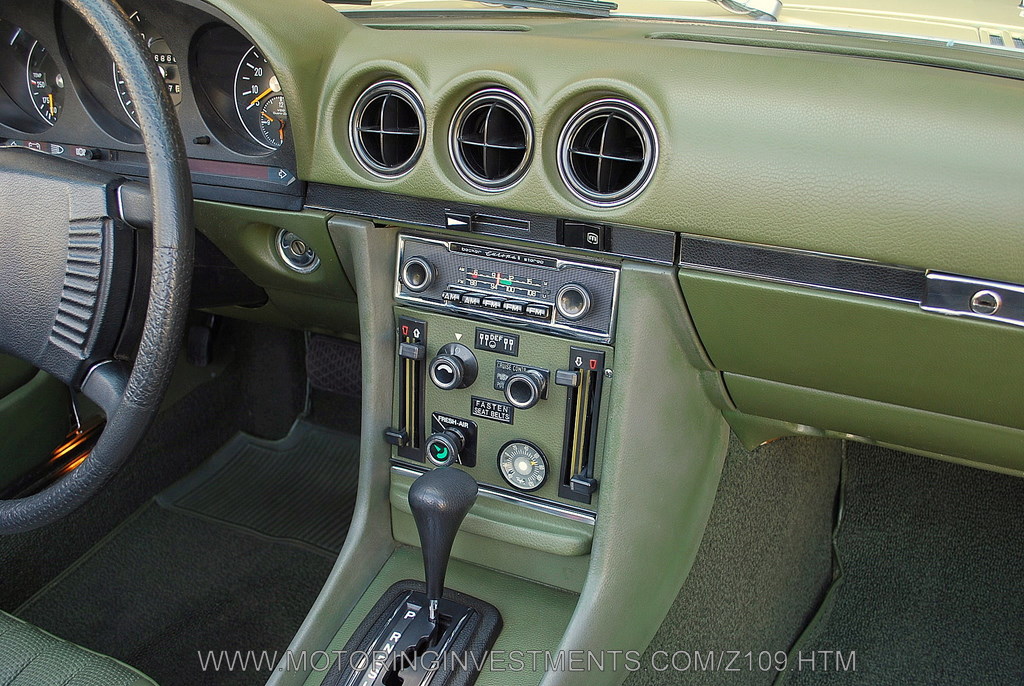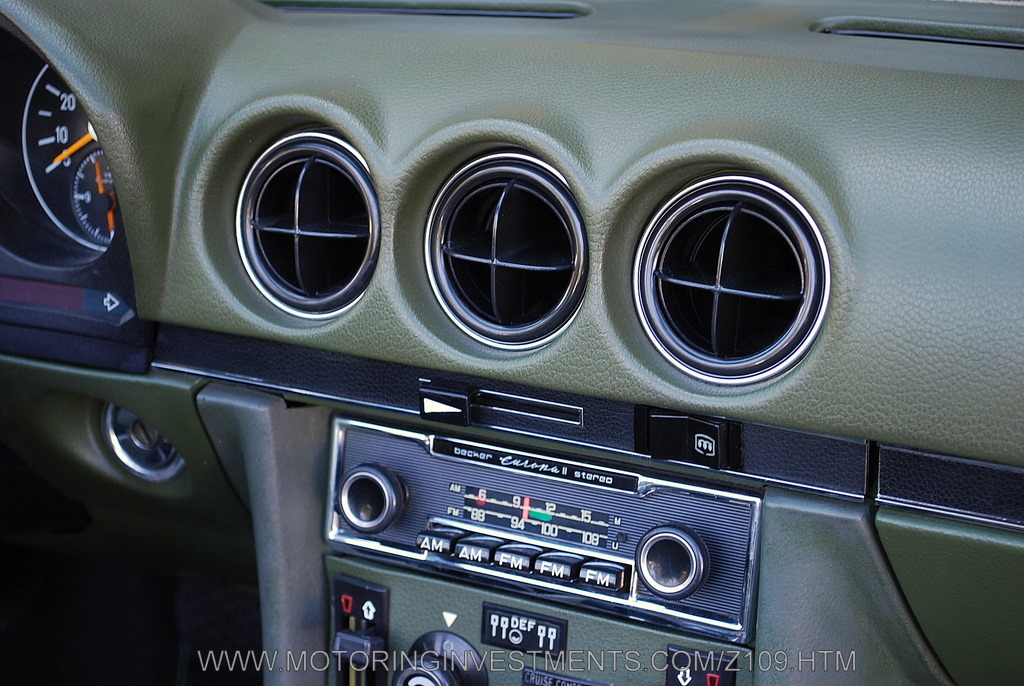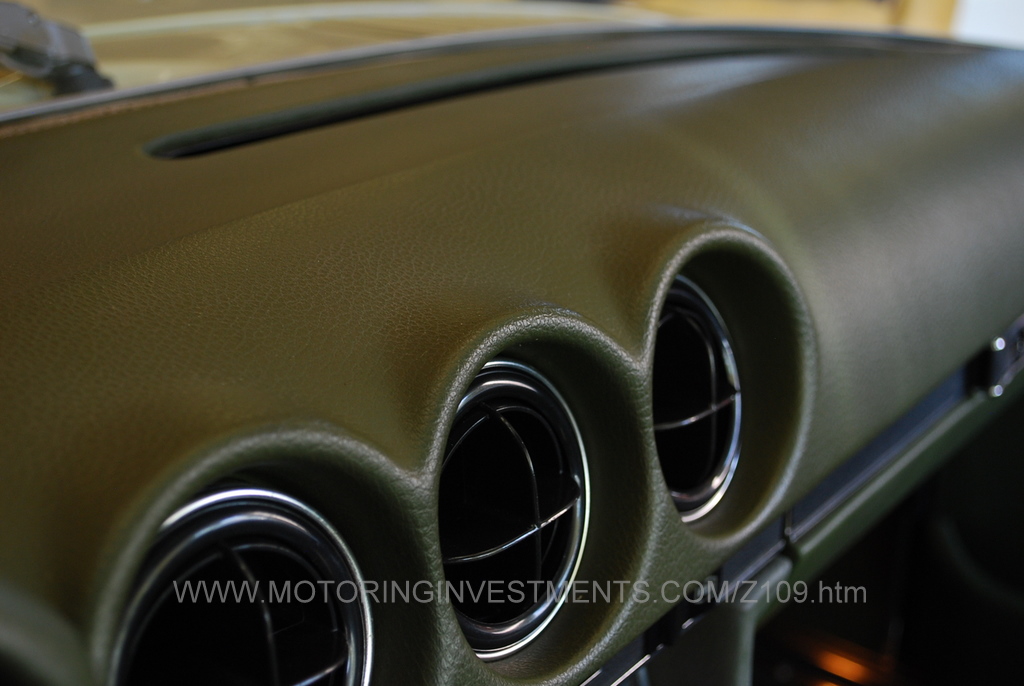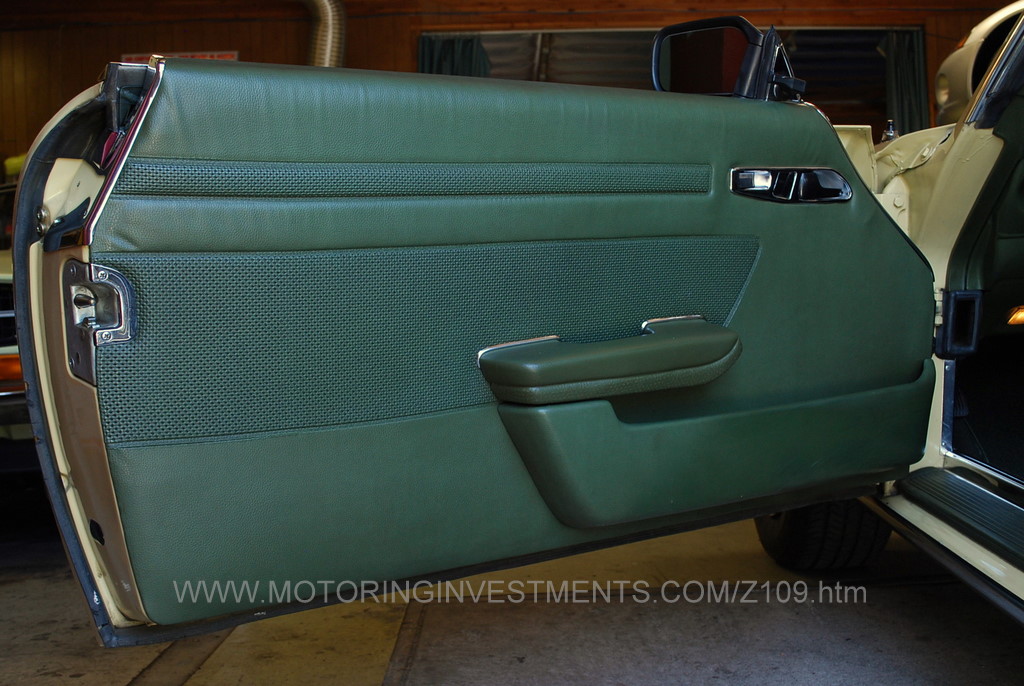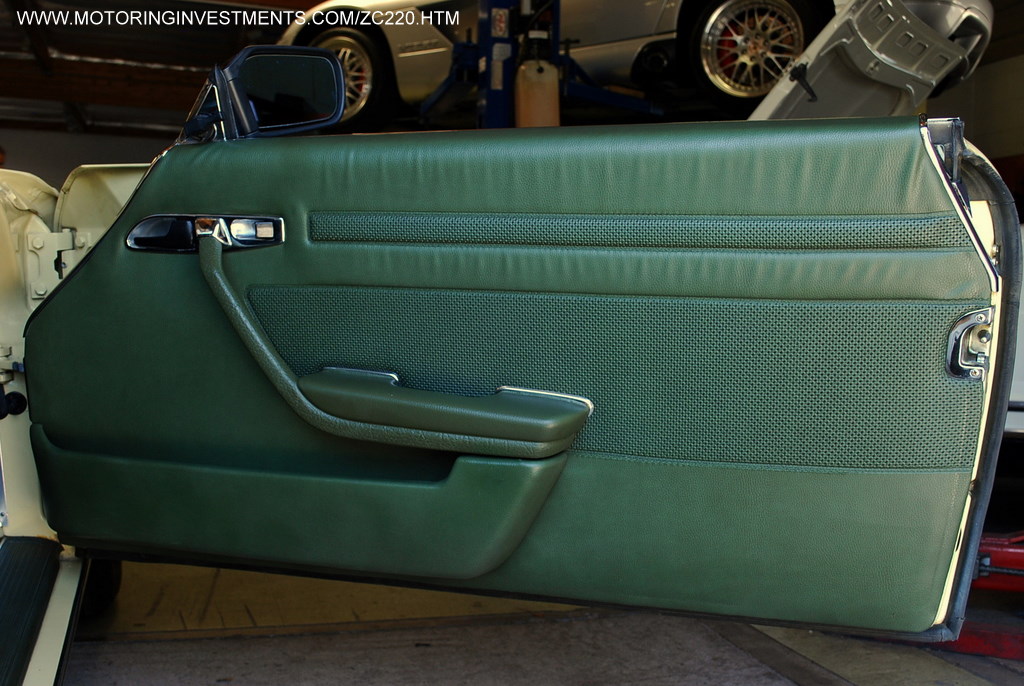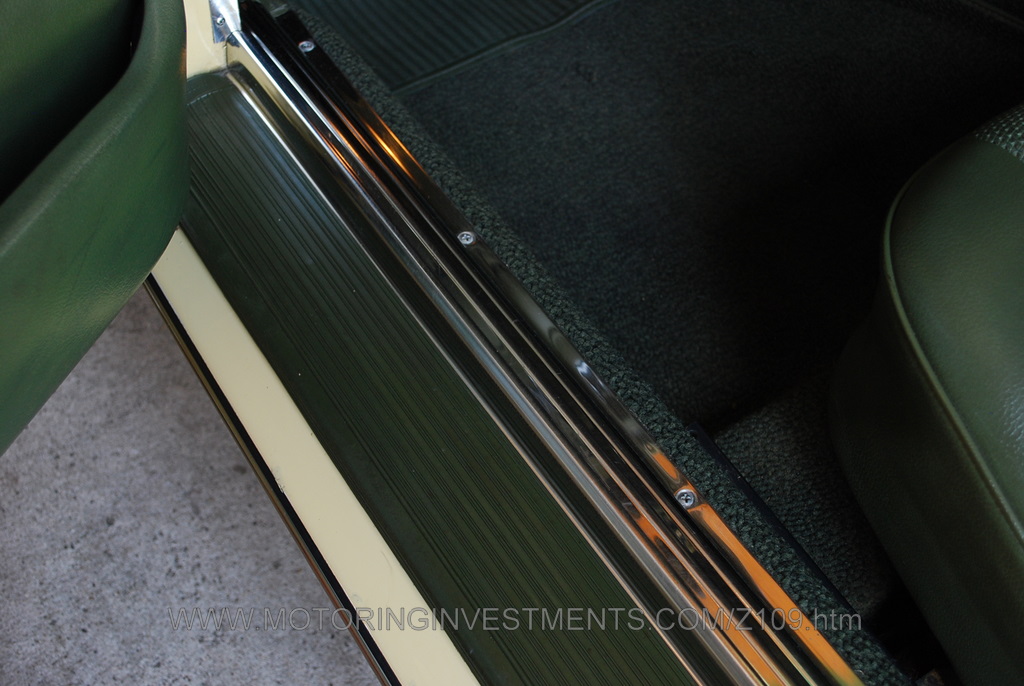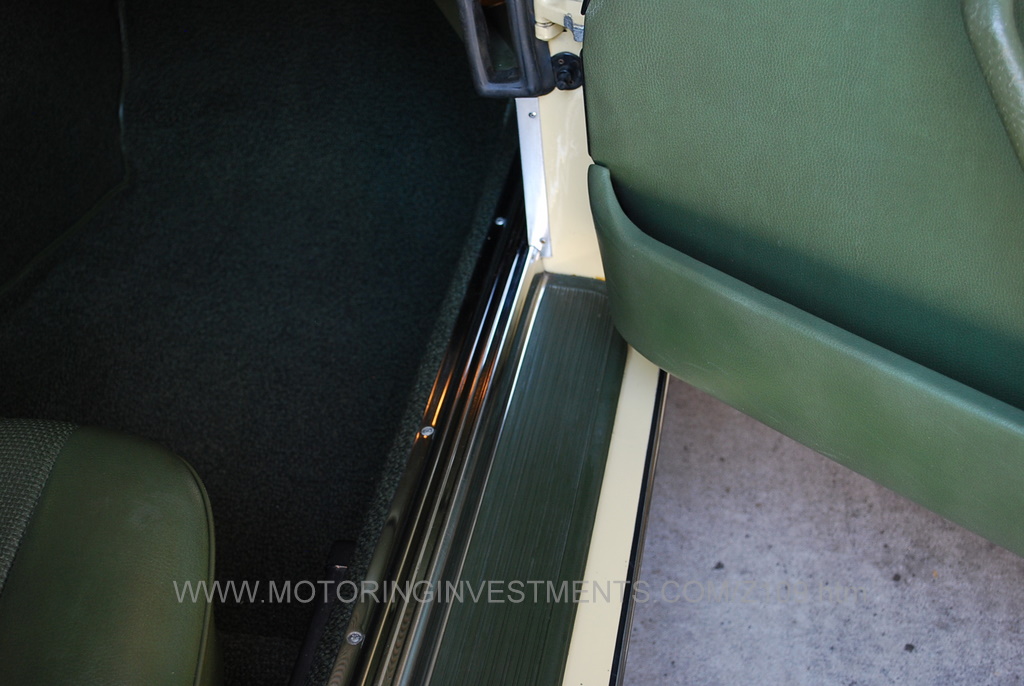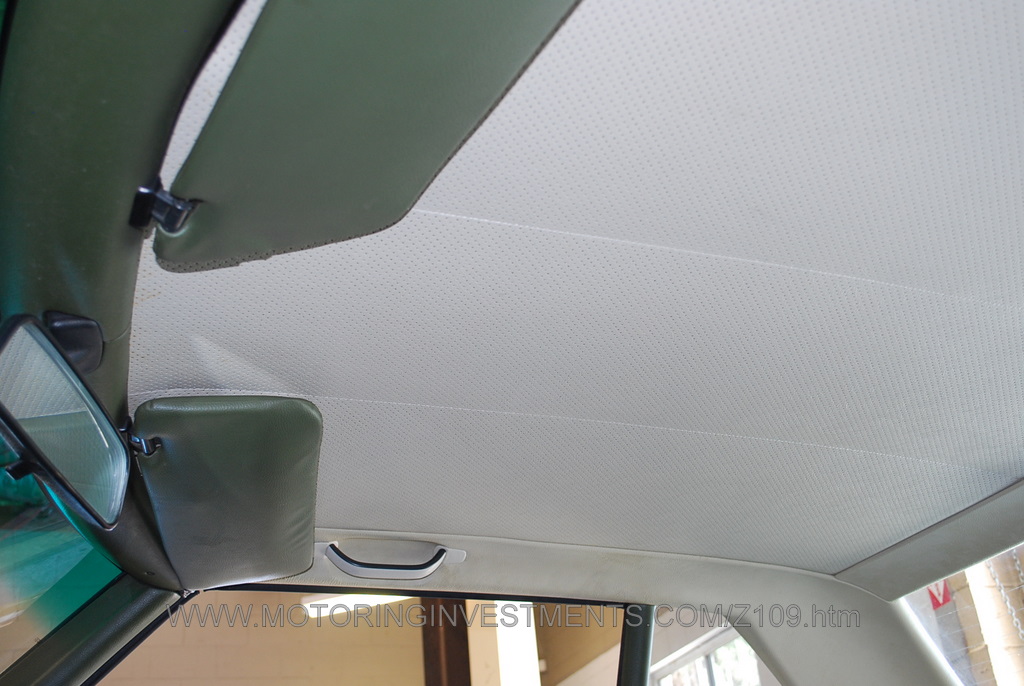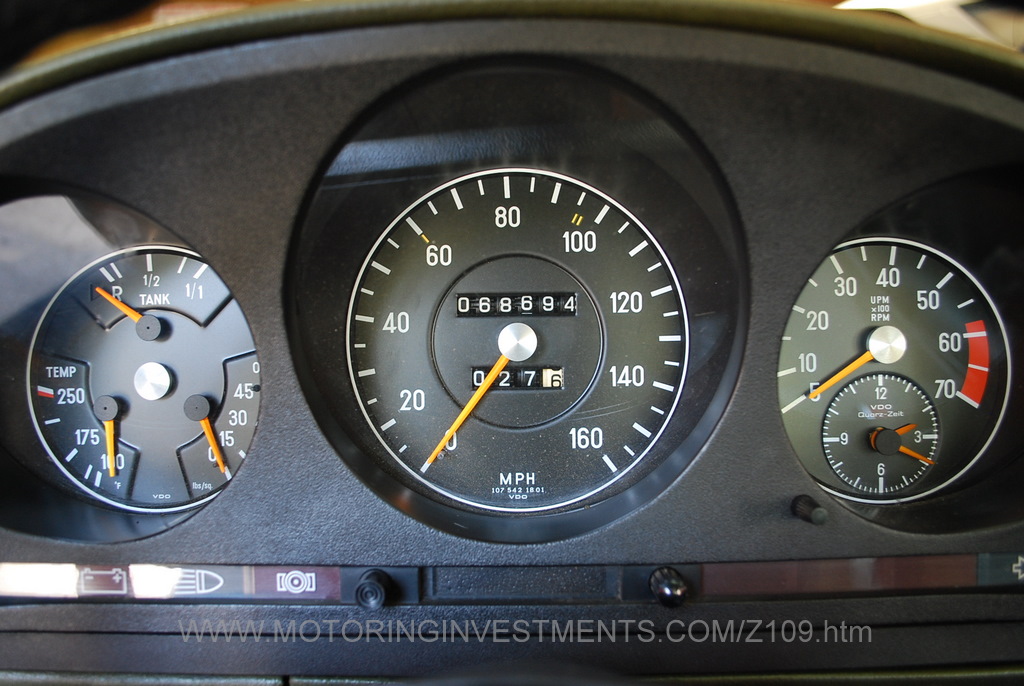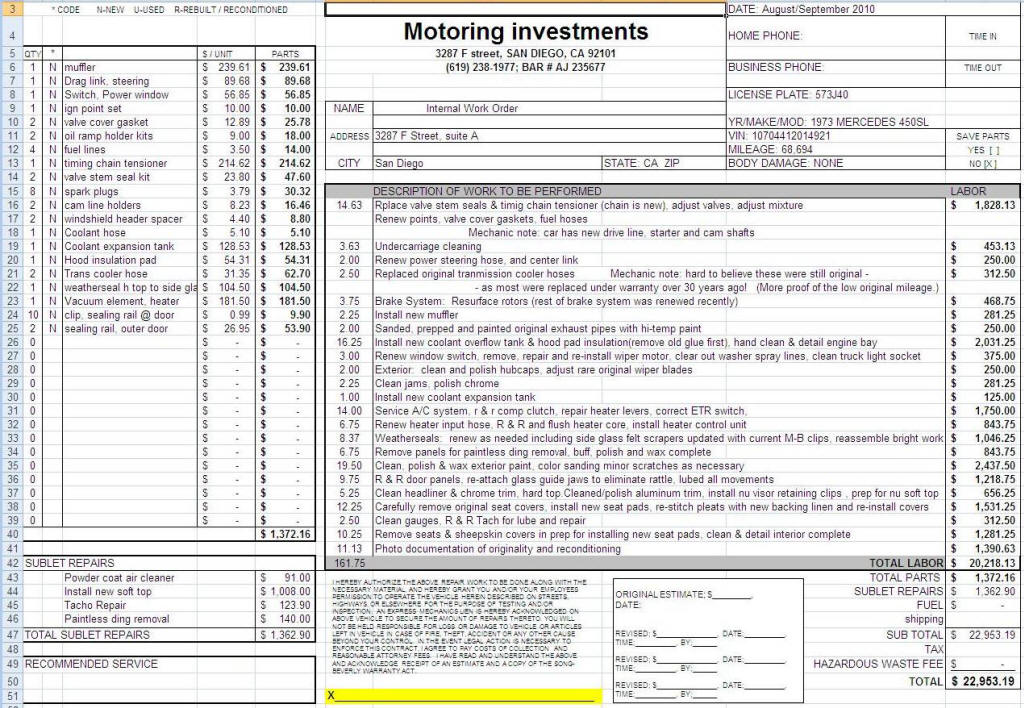 Above is the list of the work we did that was required to bring this super original, well kept car to Motoring Investments' standards.
If you were to buy a merely average car, it would take several times this investment just to get it to the mechanical level of this car -
and it still would not have original paint and interior like on this time-warp survivor.
(Click on the image to go to the full size version)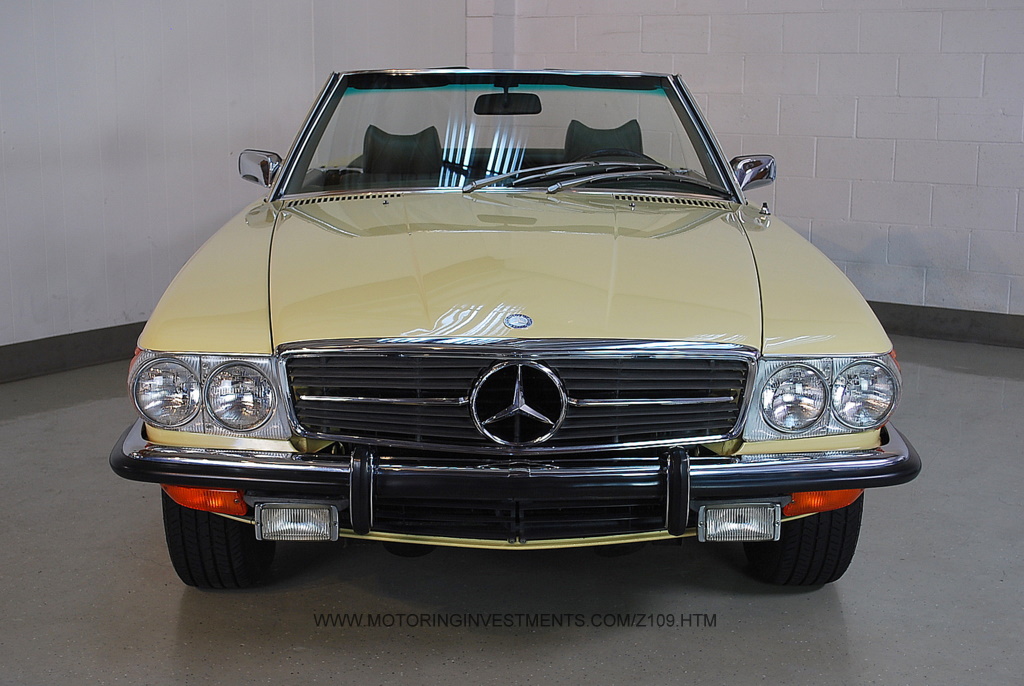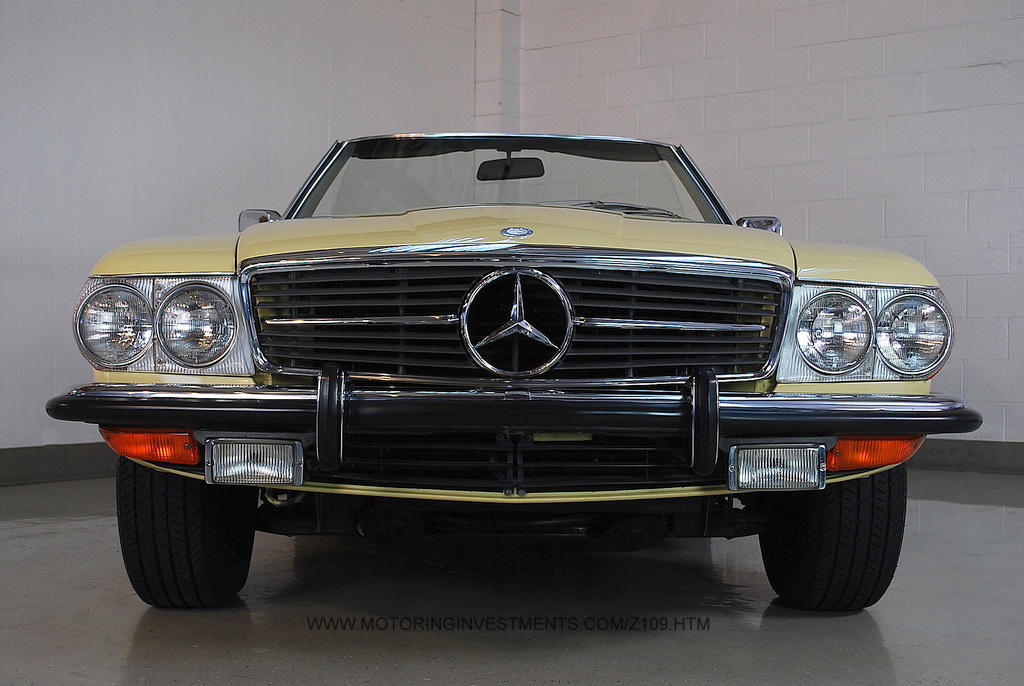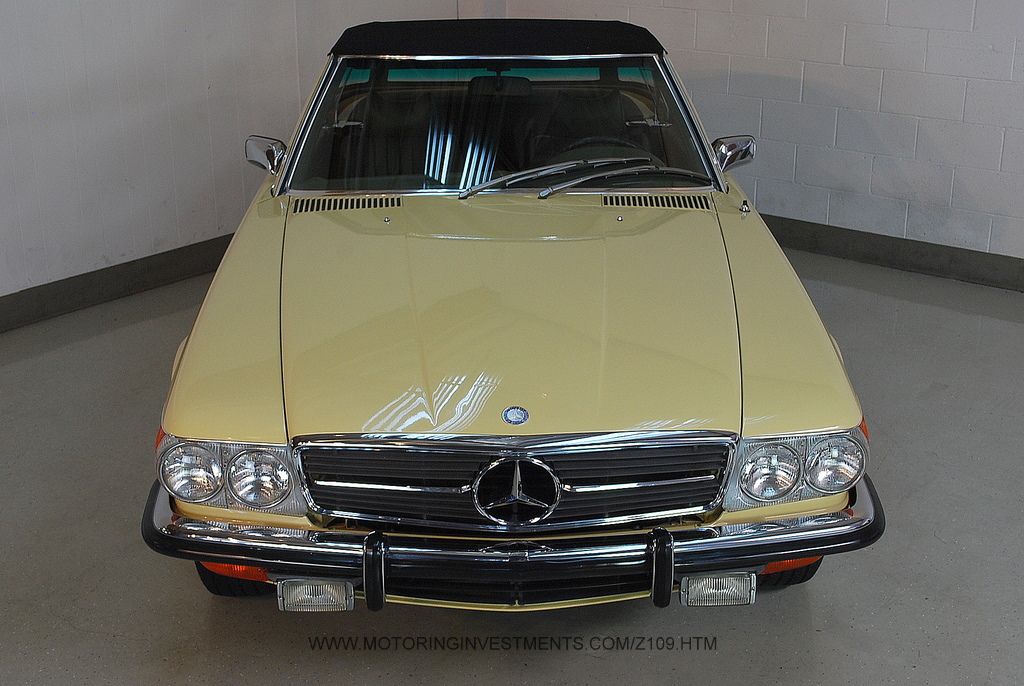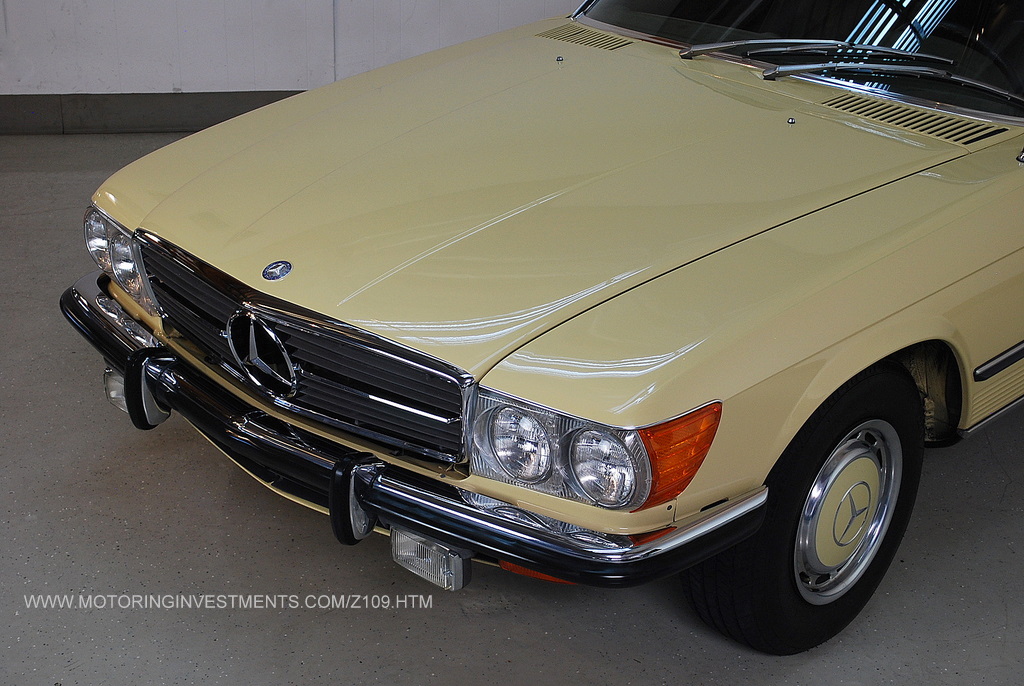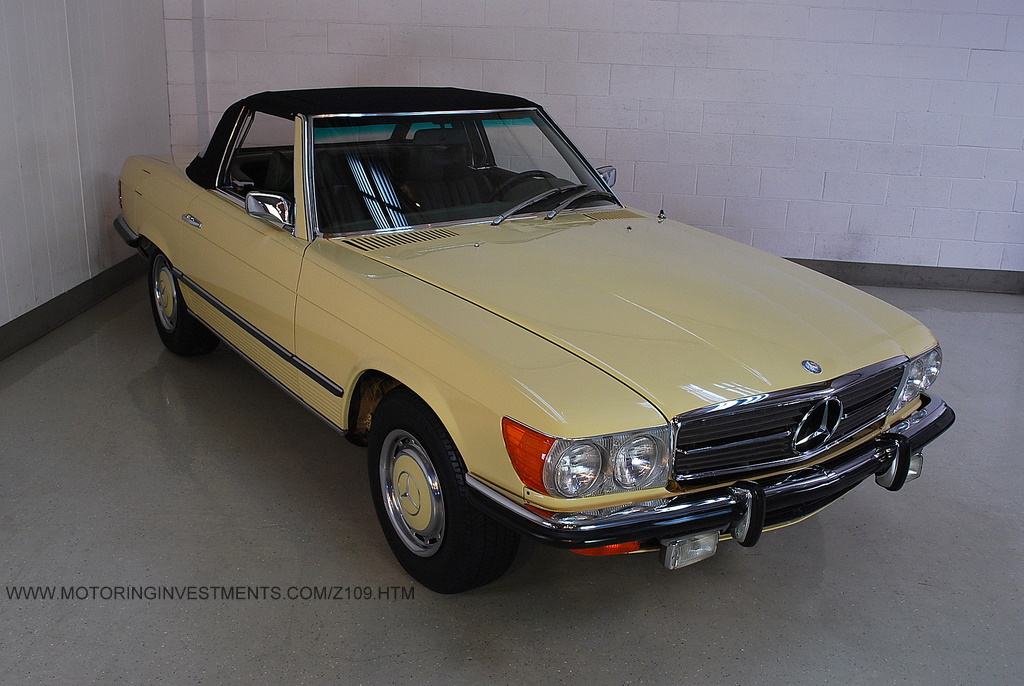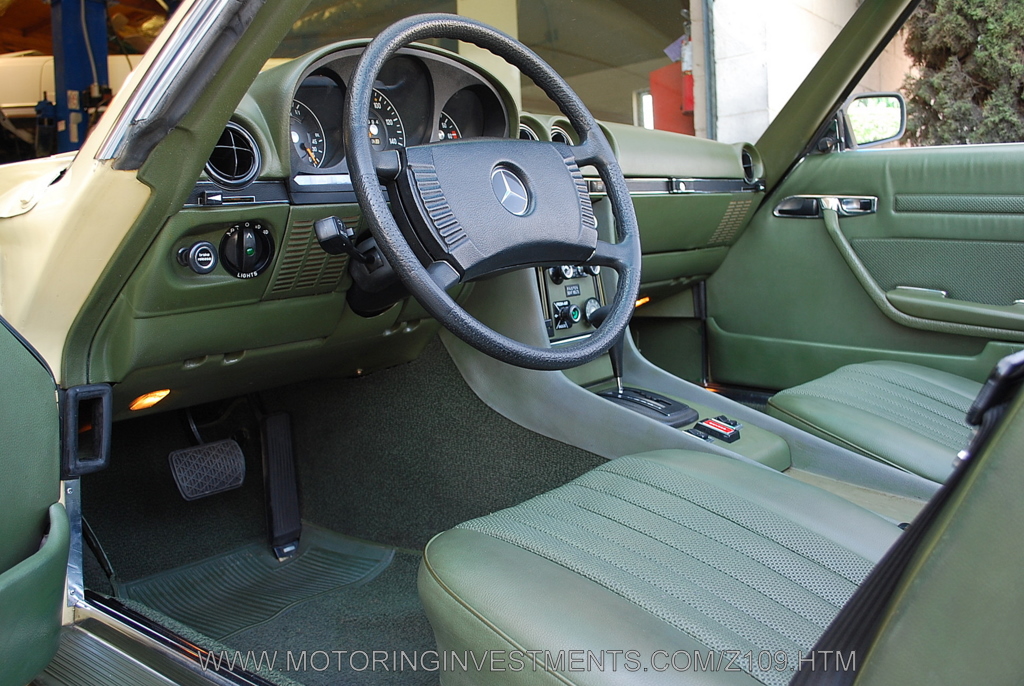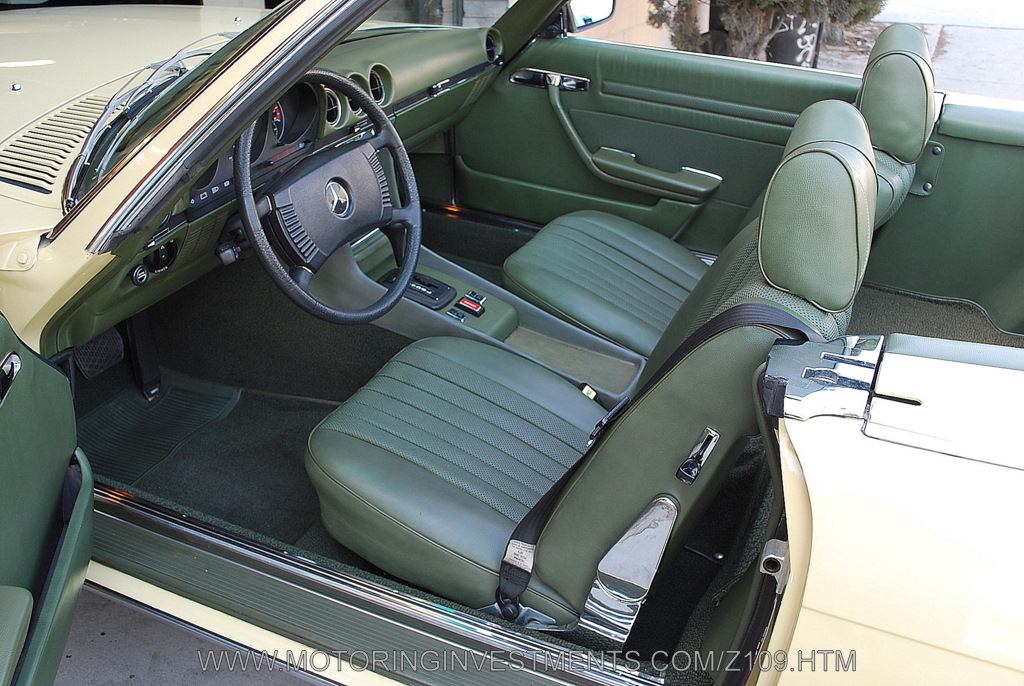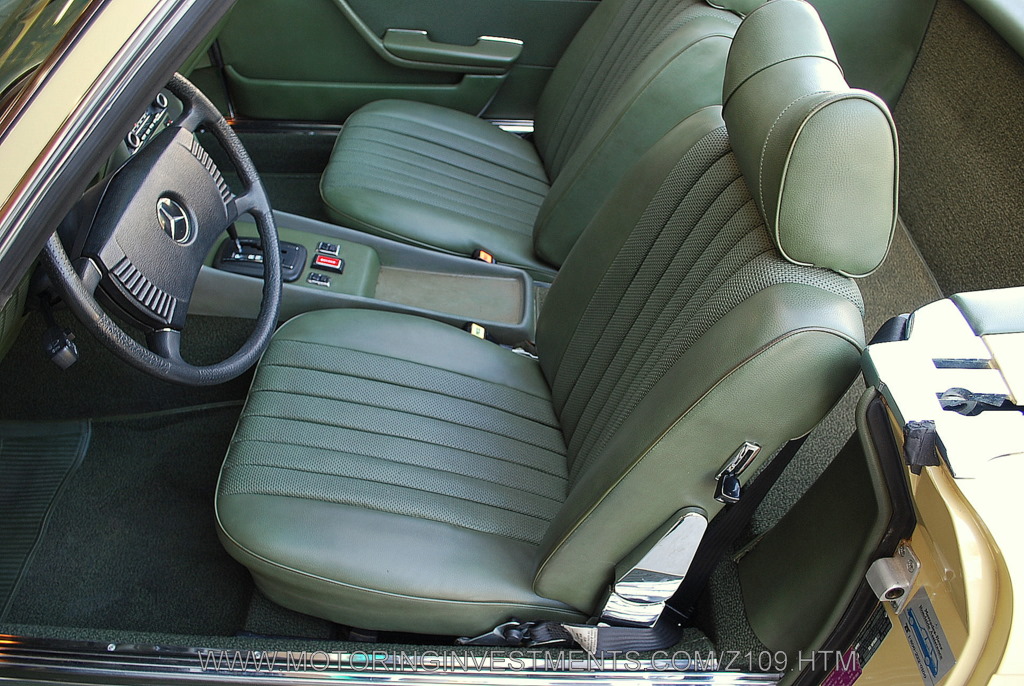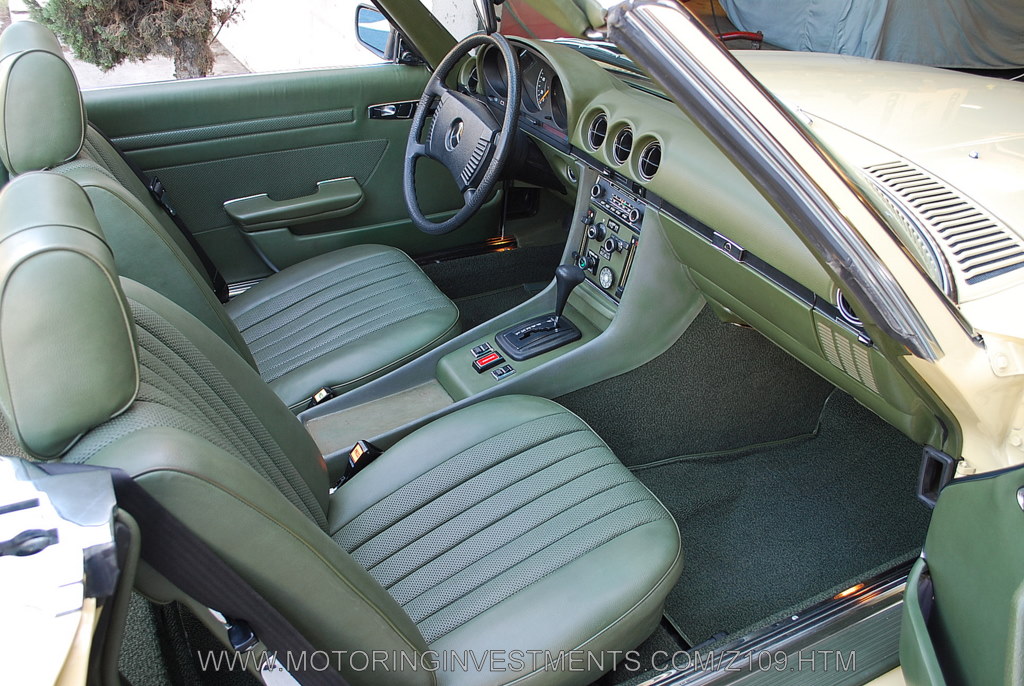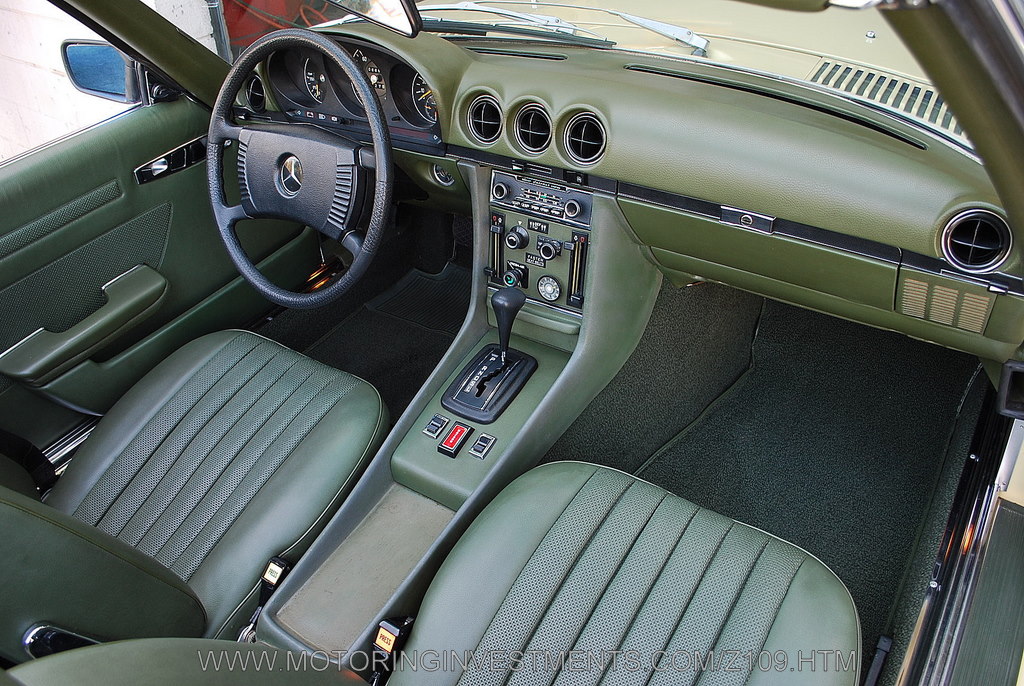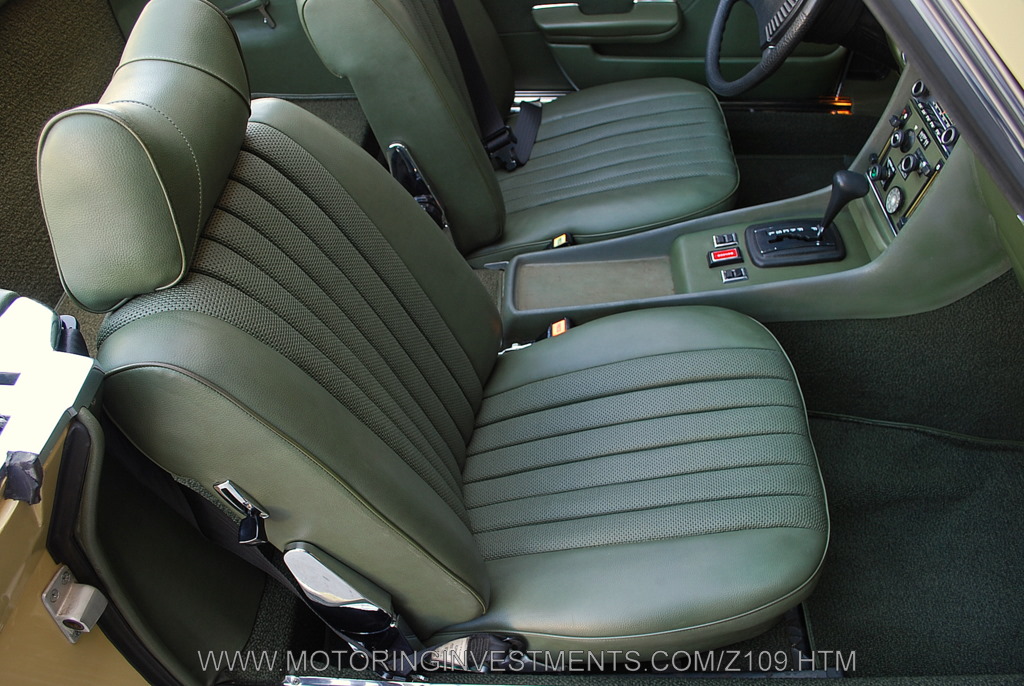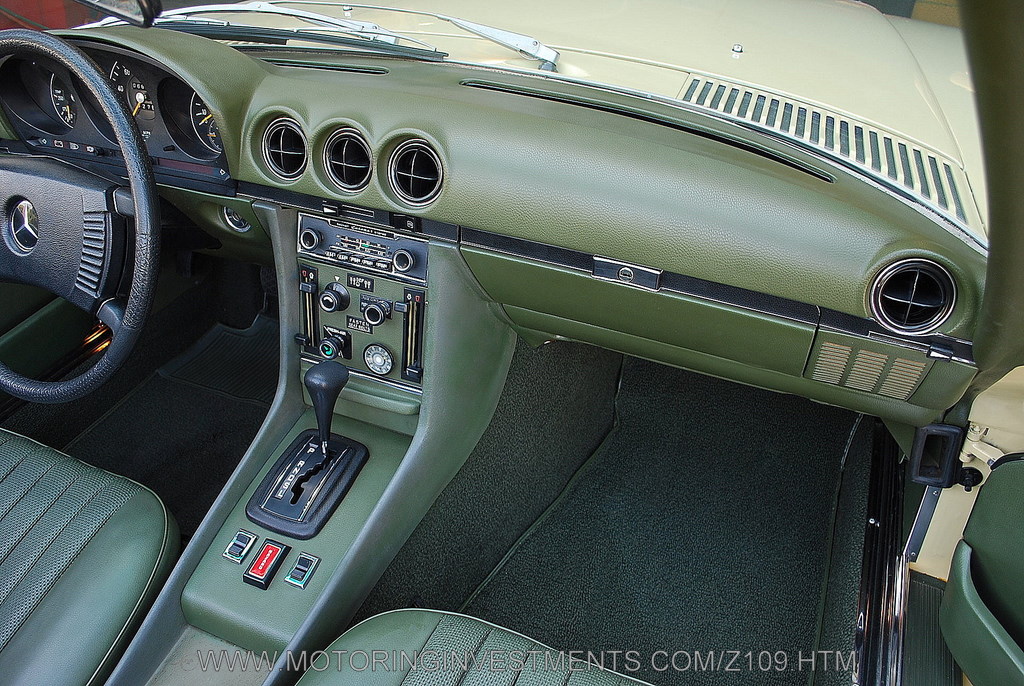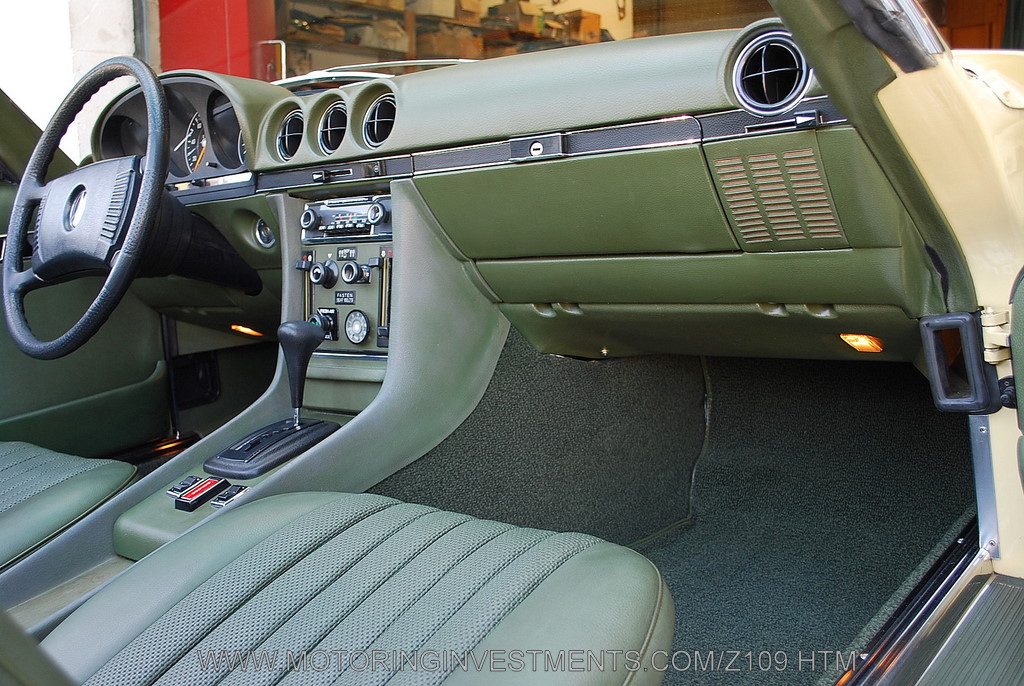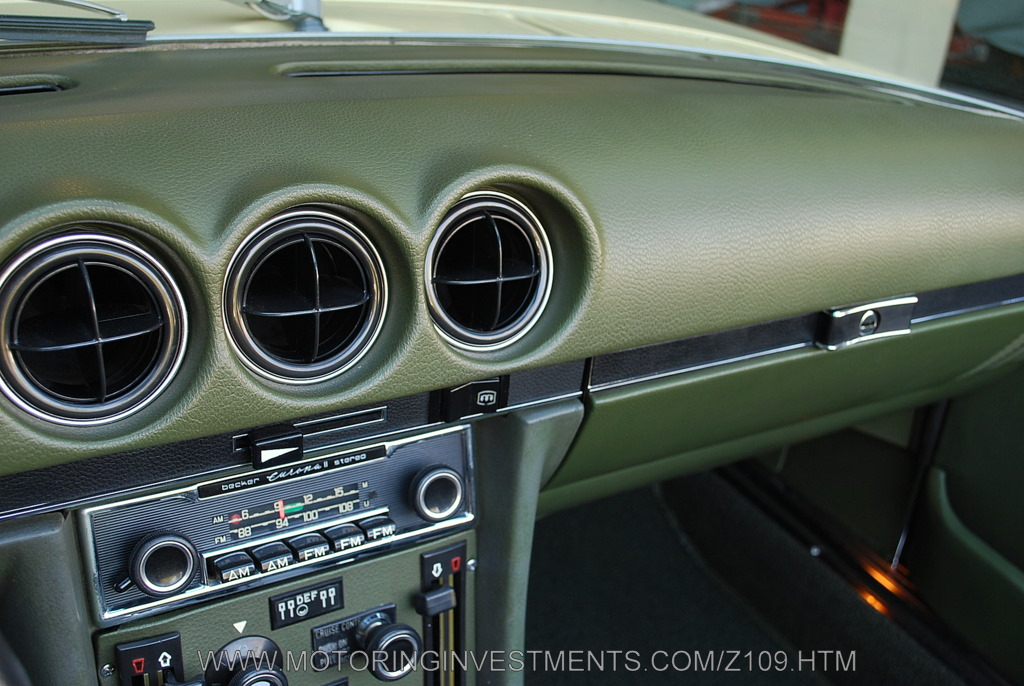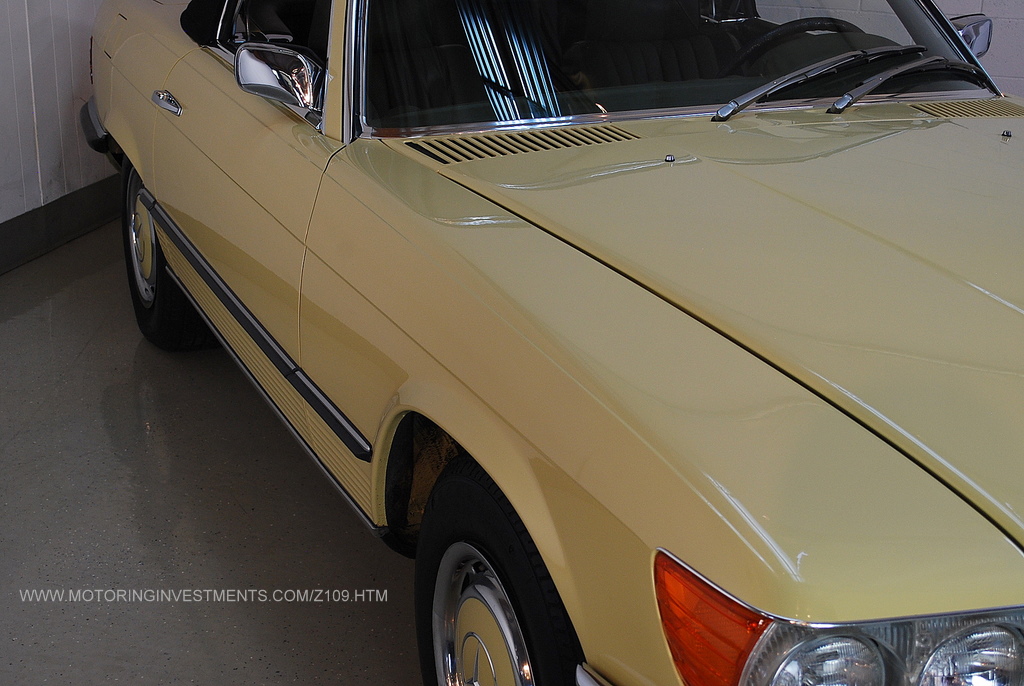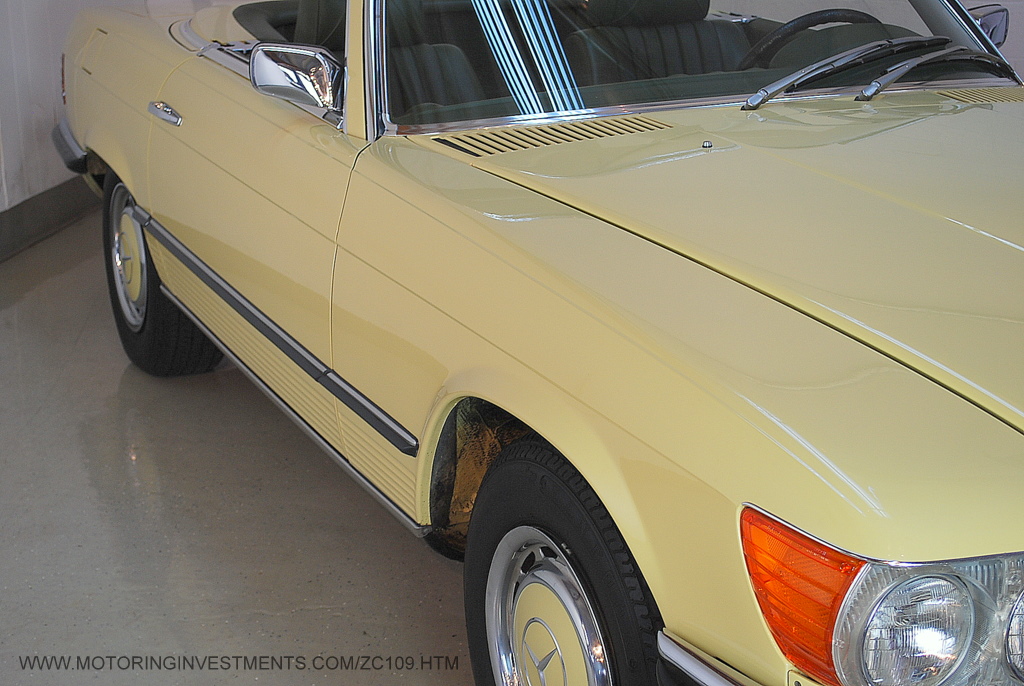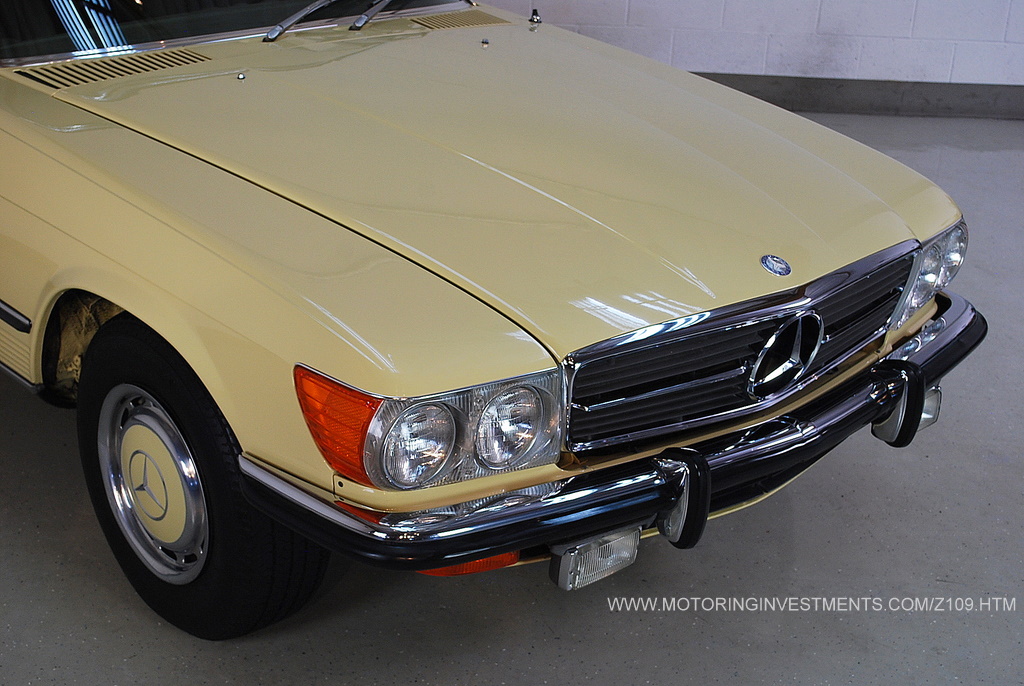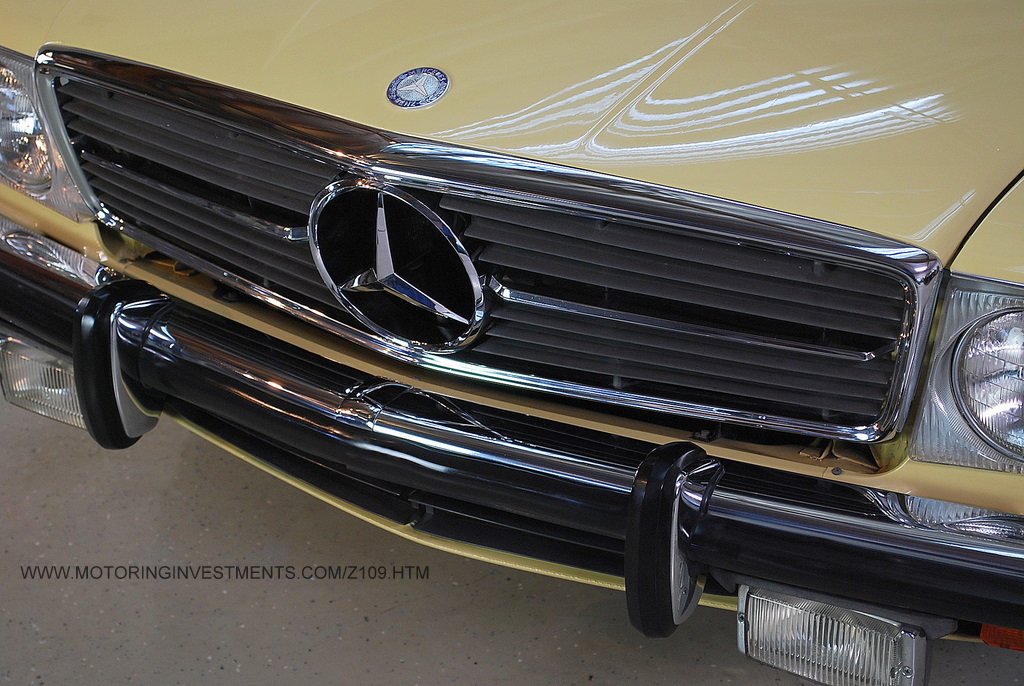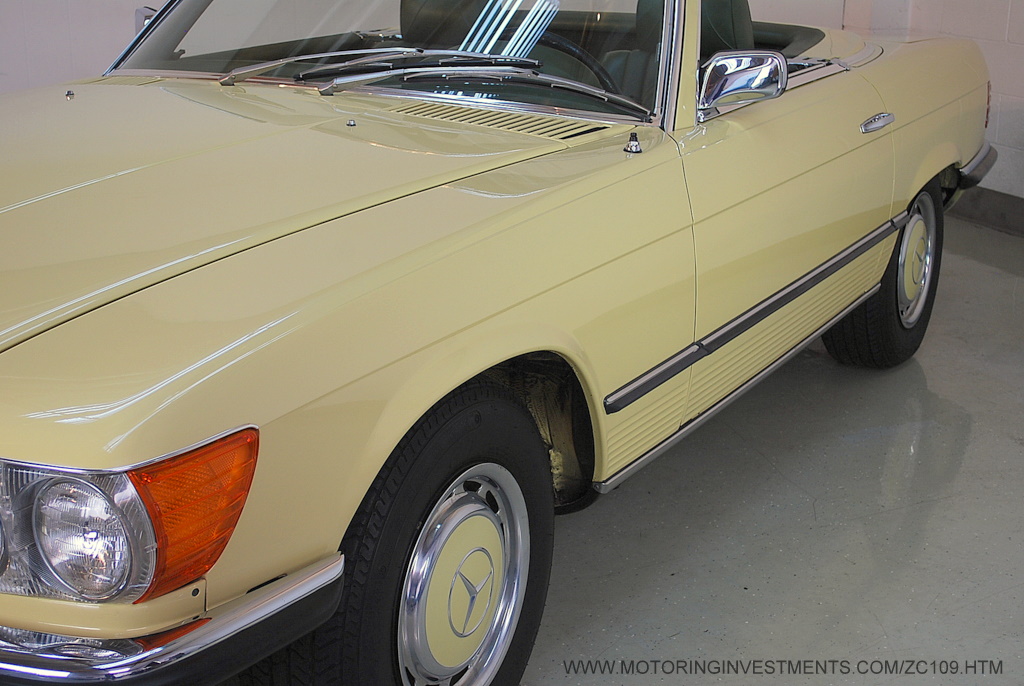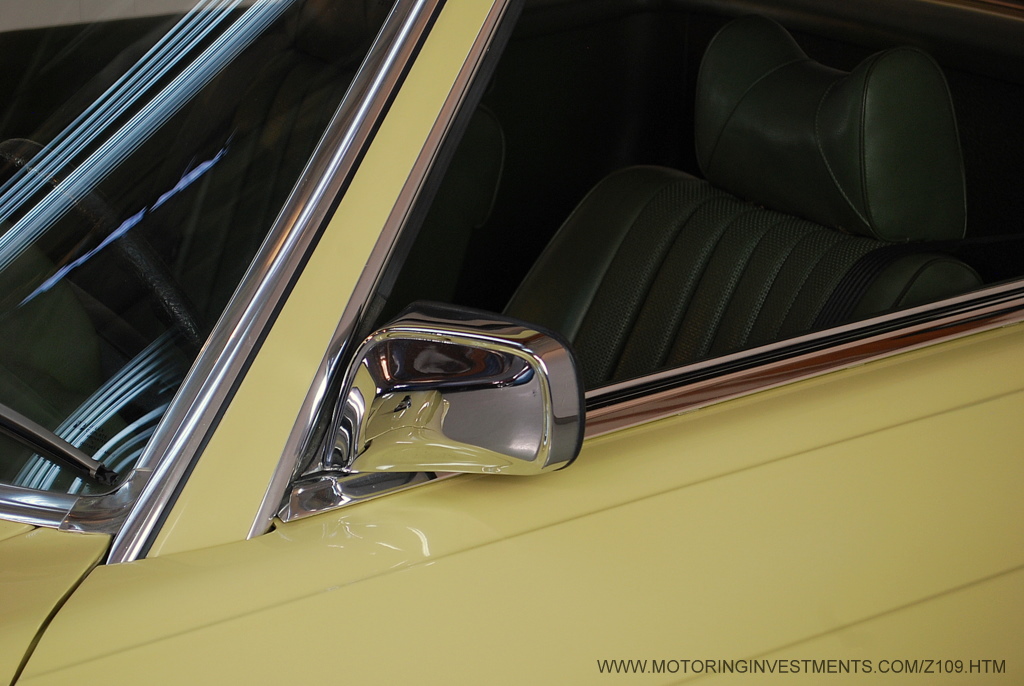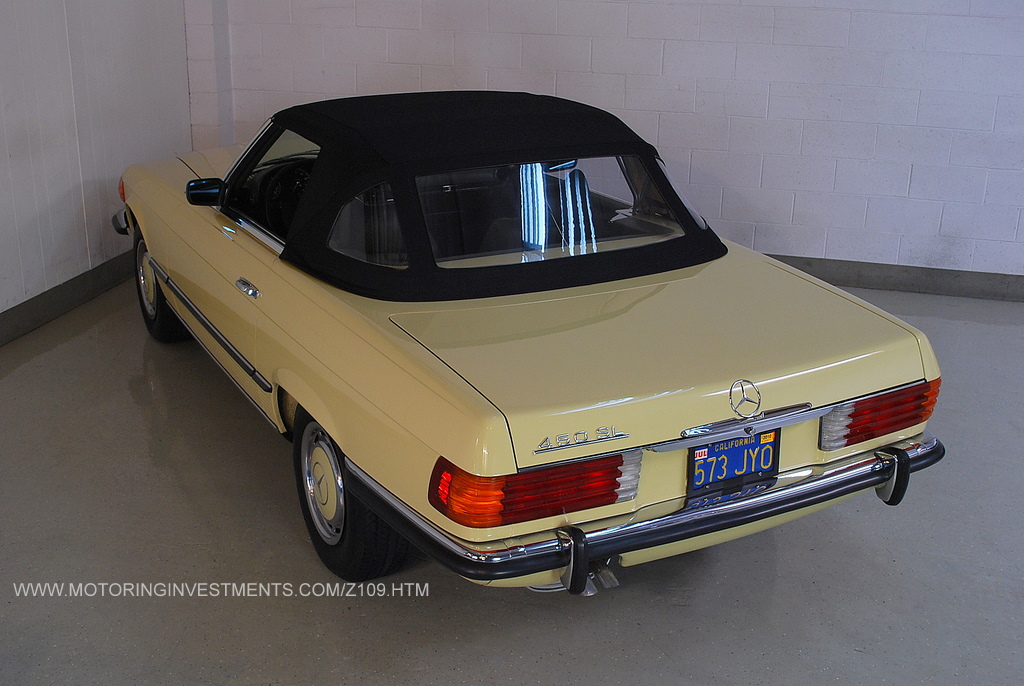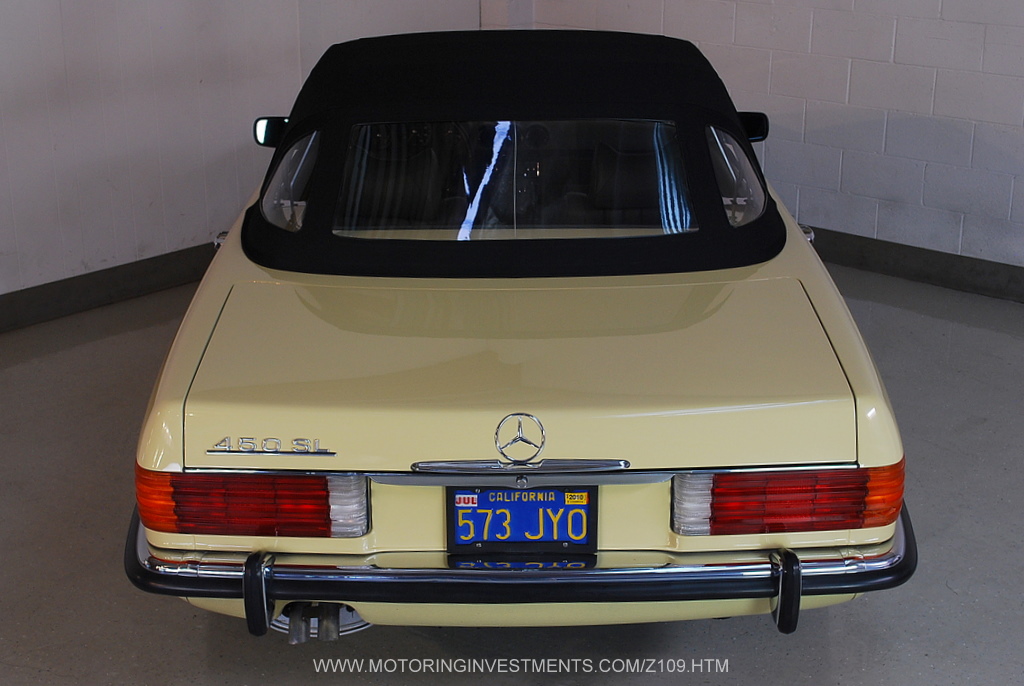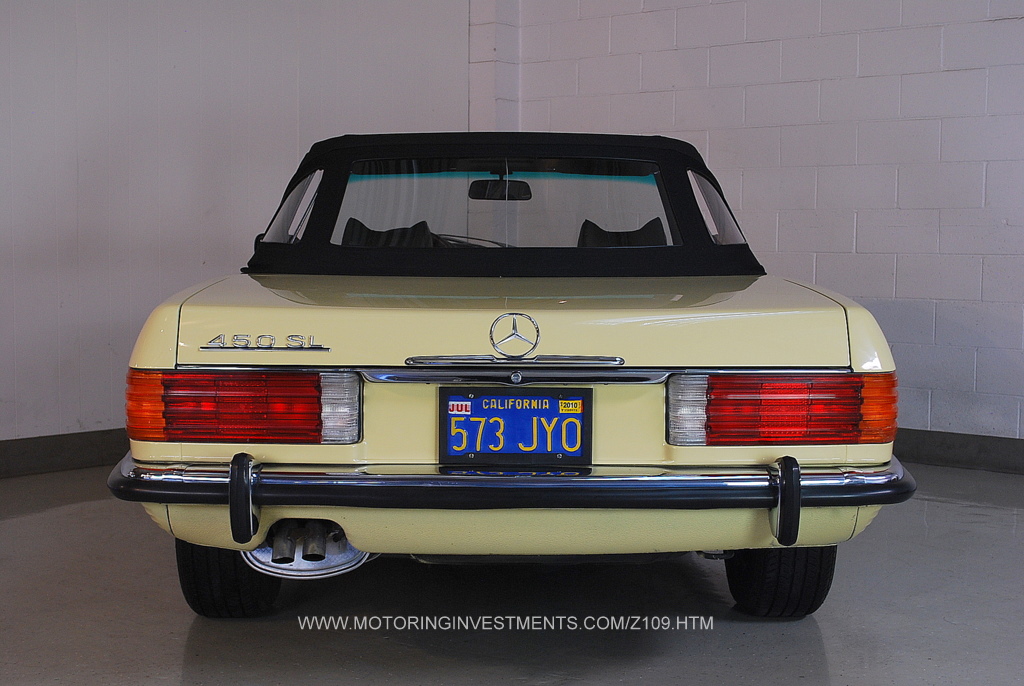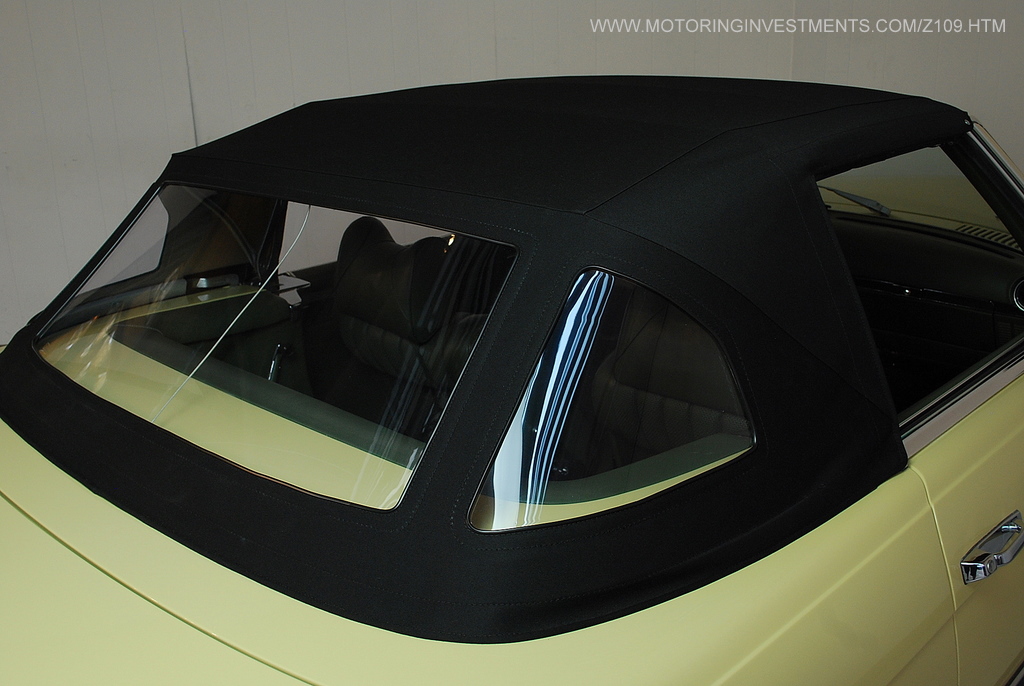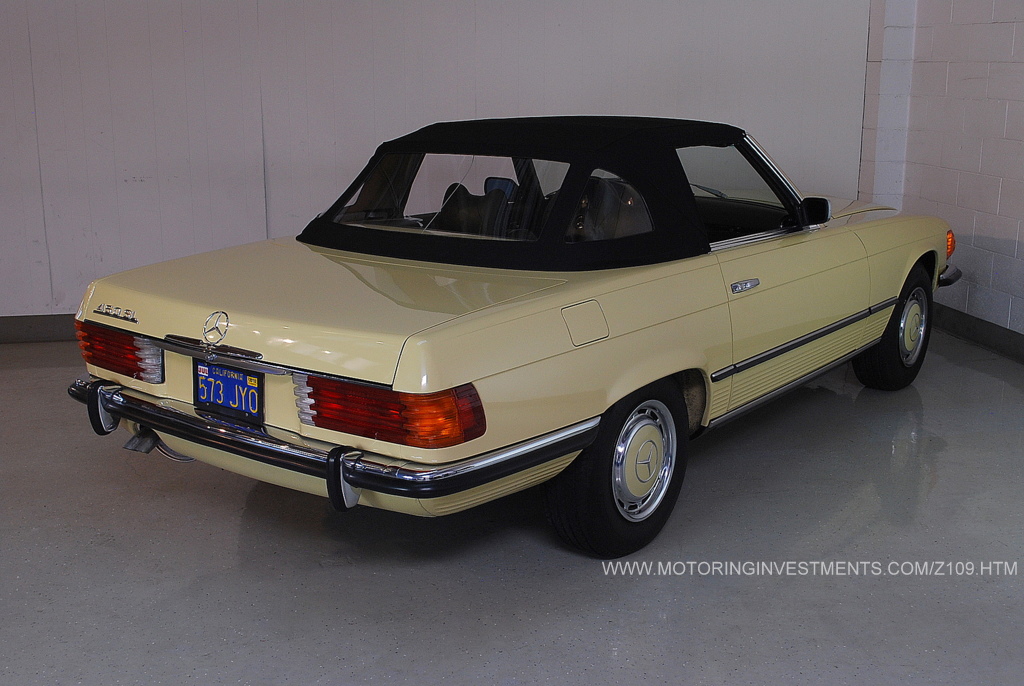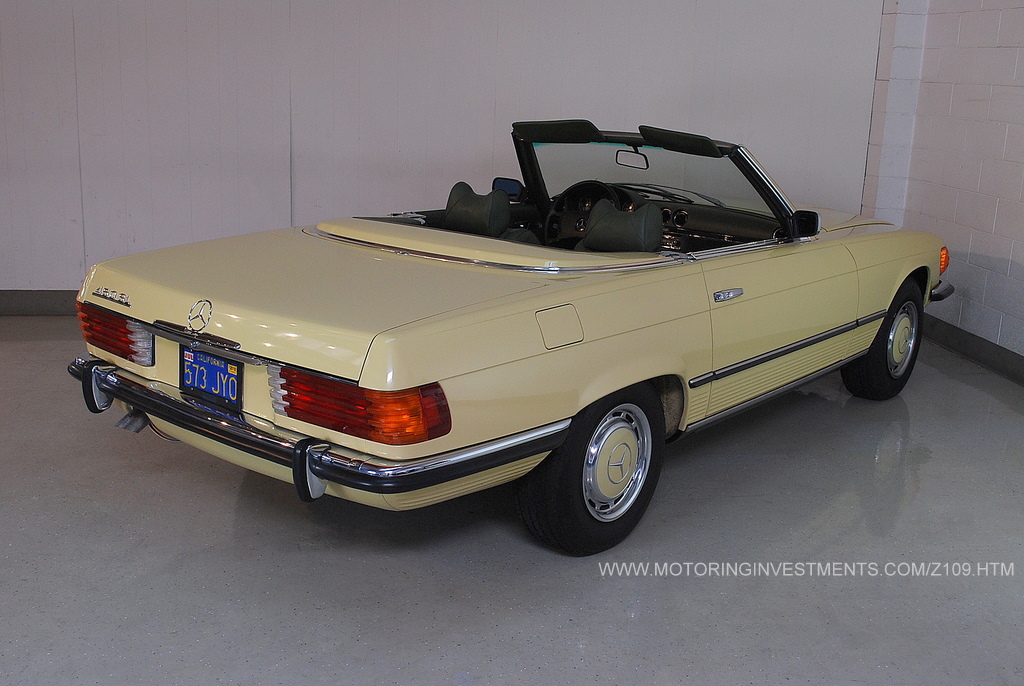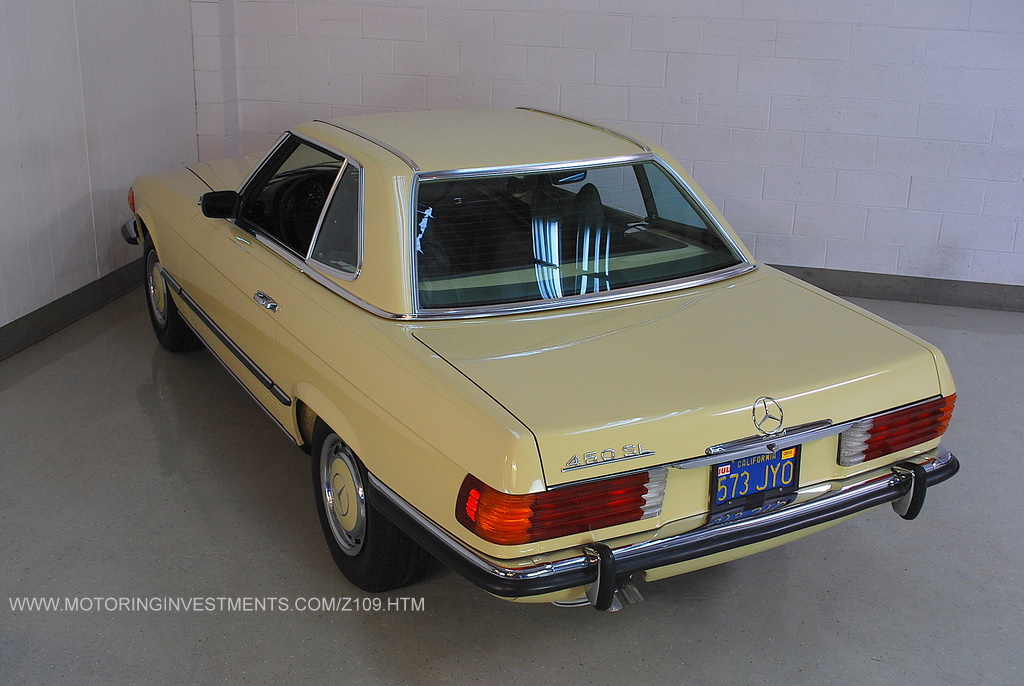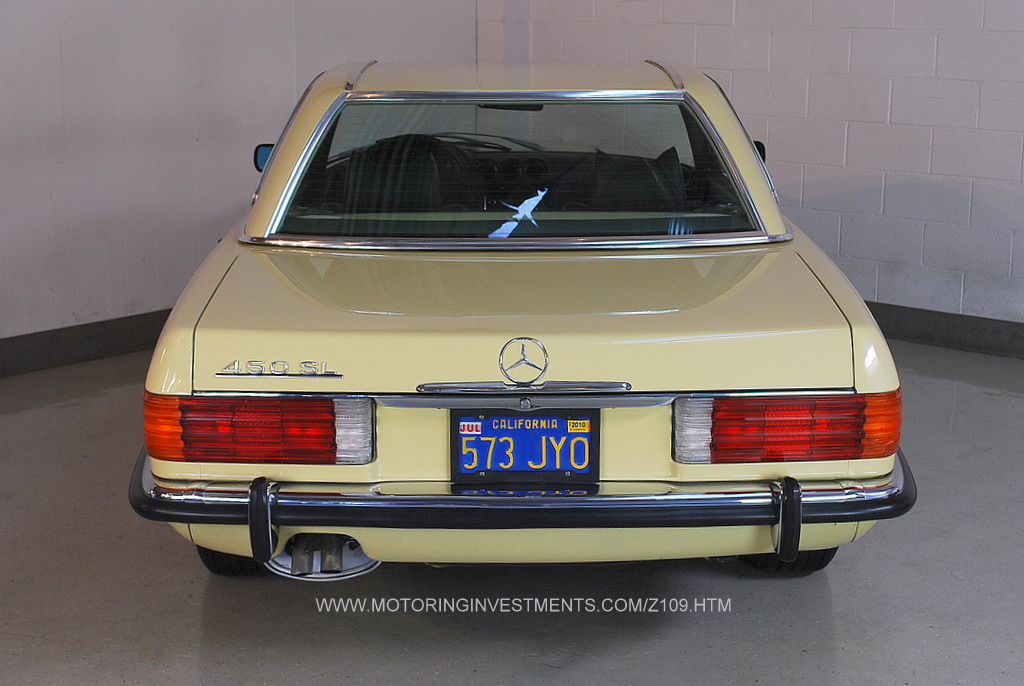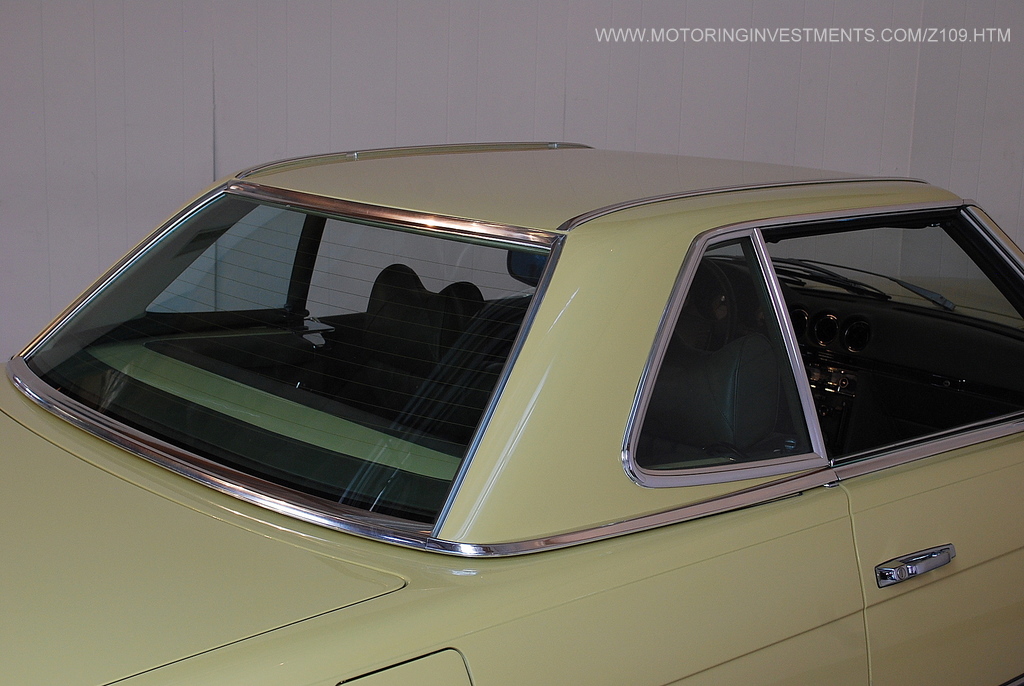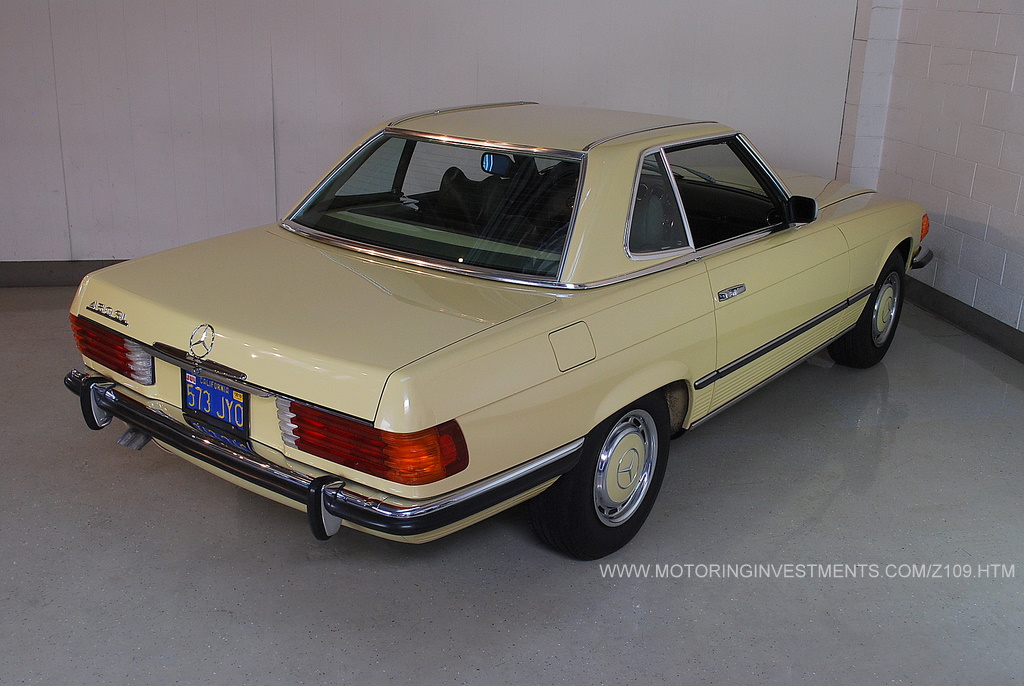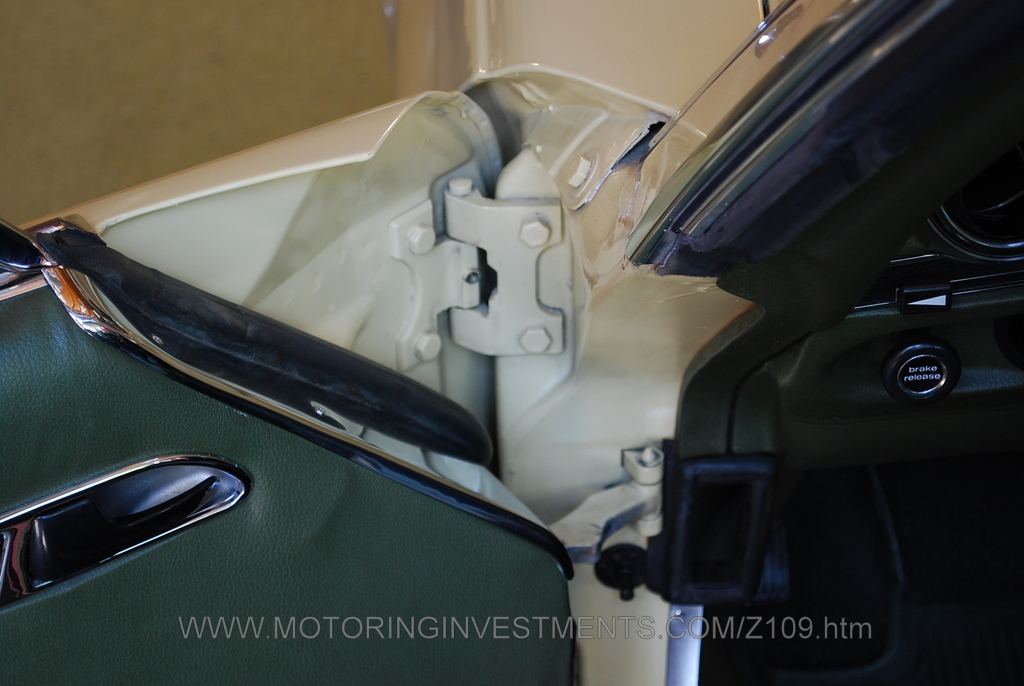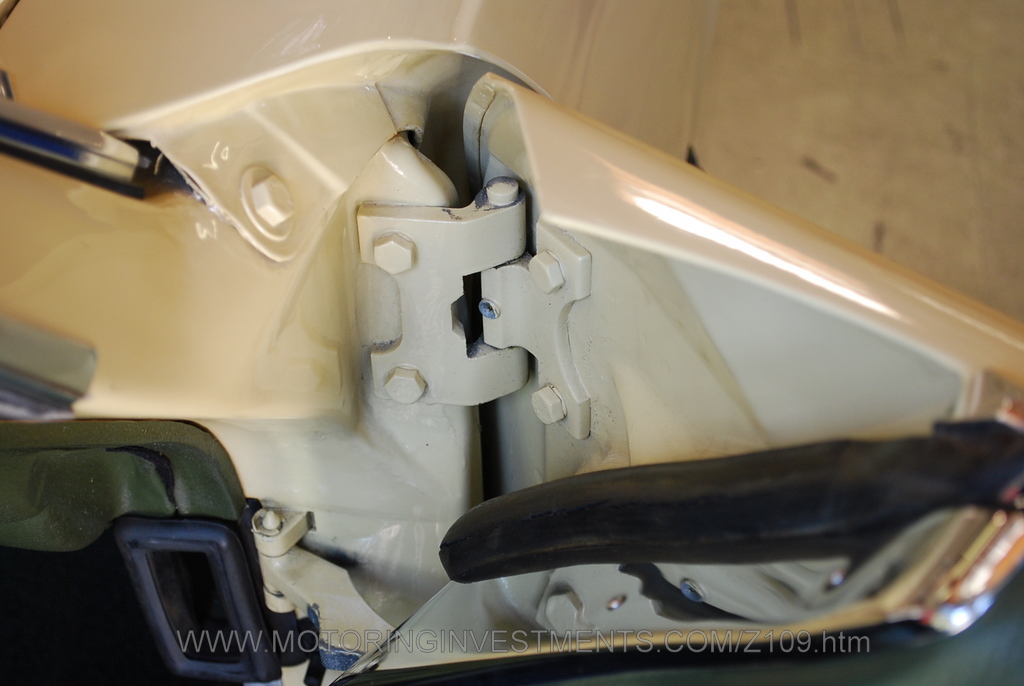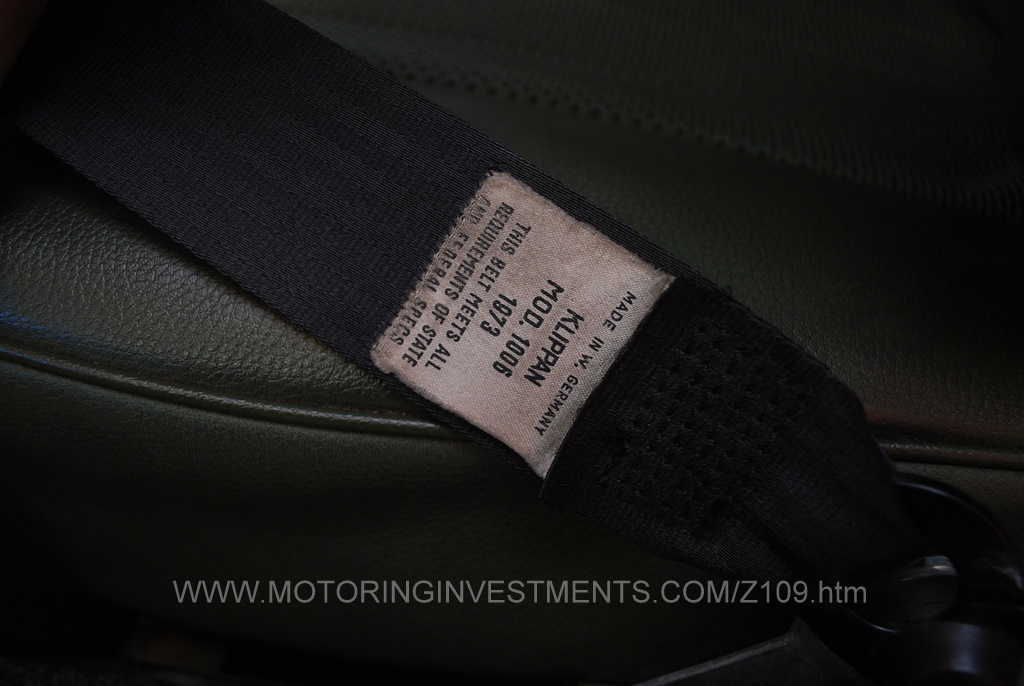 "1973" date coded seatbelts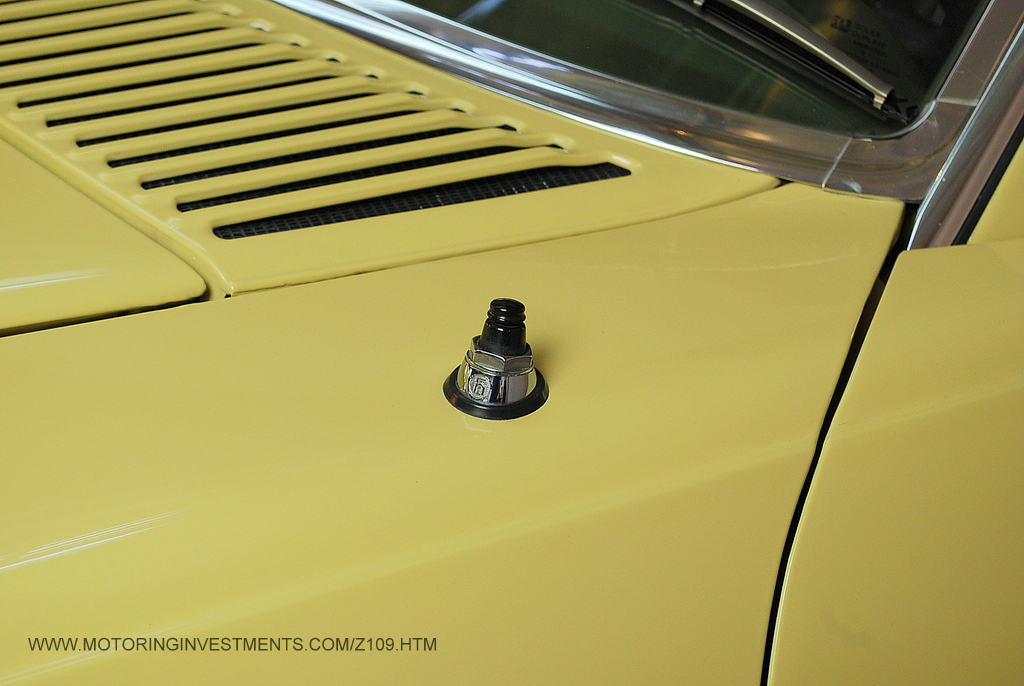 Original Hirschman antenna (now unobtainium)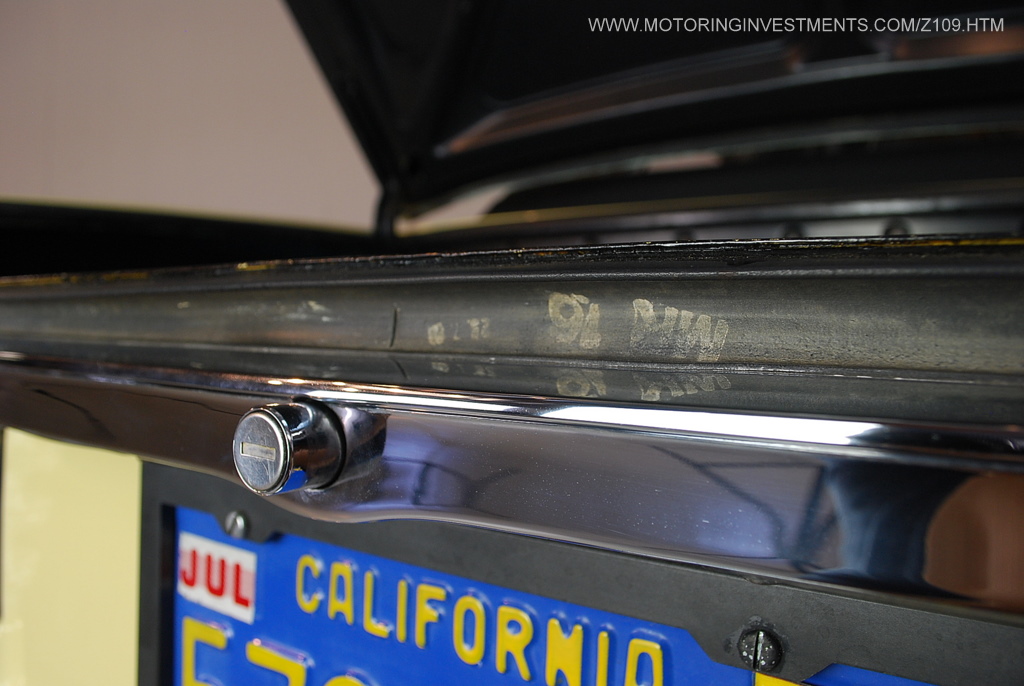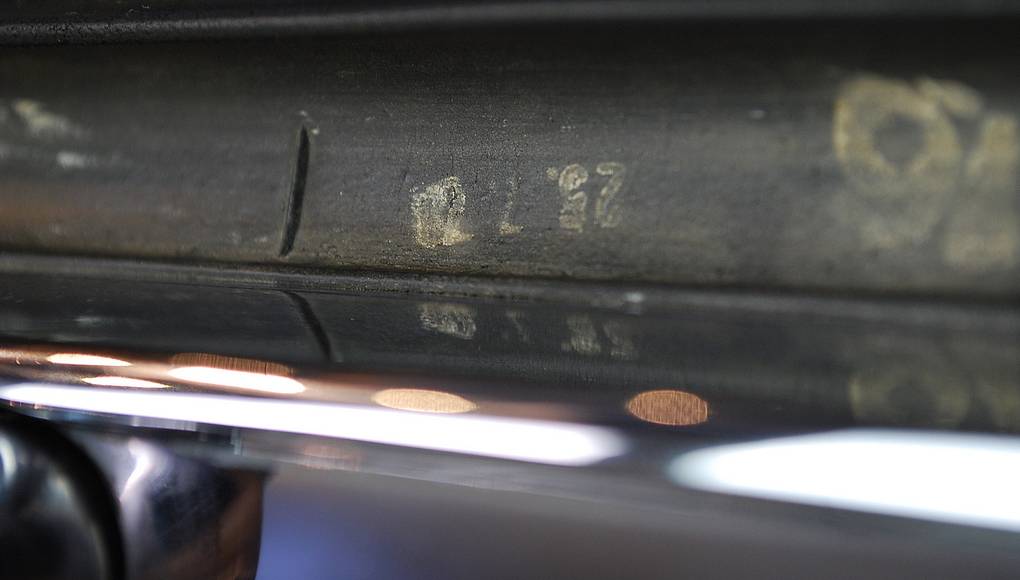 Original date coded trunk weather seal - hard to read but it is 25. 7. 73 (July 25, 1973)
View the rocker panel and undercarriage photos!
Click on any of the small photos below to see its large version:
| | | |
| --- | --- | --- |
| | | |
| | | Tail light housings with 1973 date codes |
| | | |
| | | |
| | | Date coded seat belts |
| | | |
| | | |
| | | |
| | | |
| | | |
| | | |
| | | |
| | | |
| | | |
| | | |
| | | |
| | | |
| | | Please notice the correct body color wheel wells. |
Click here to see details of the seat restoration all while maintaining the original seat covers!