For sale California Survivor
This is an archival page. For current inventory please visit:
motoringinvestments.com
1967 Porsche 911
If you arrived here by a search, click HOME to get to our main page & gain full functionality for the site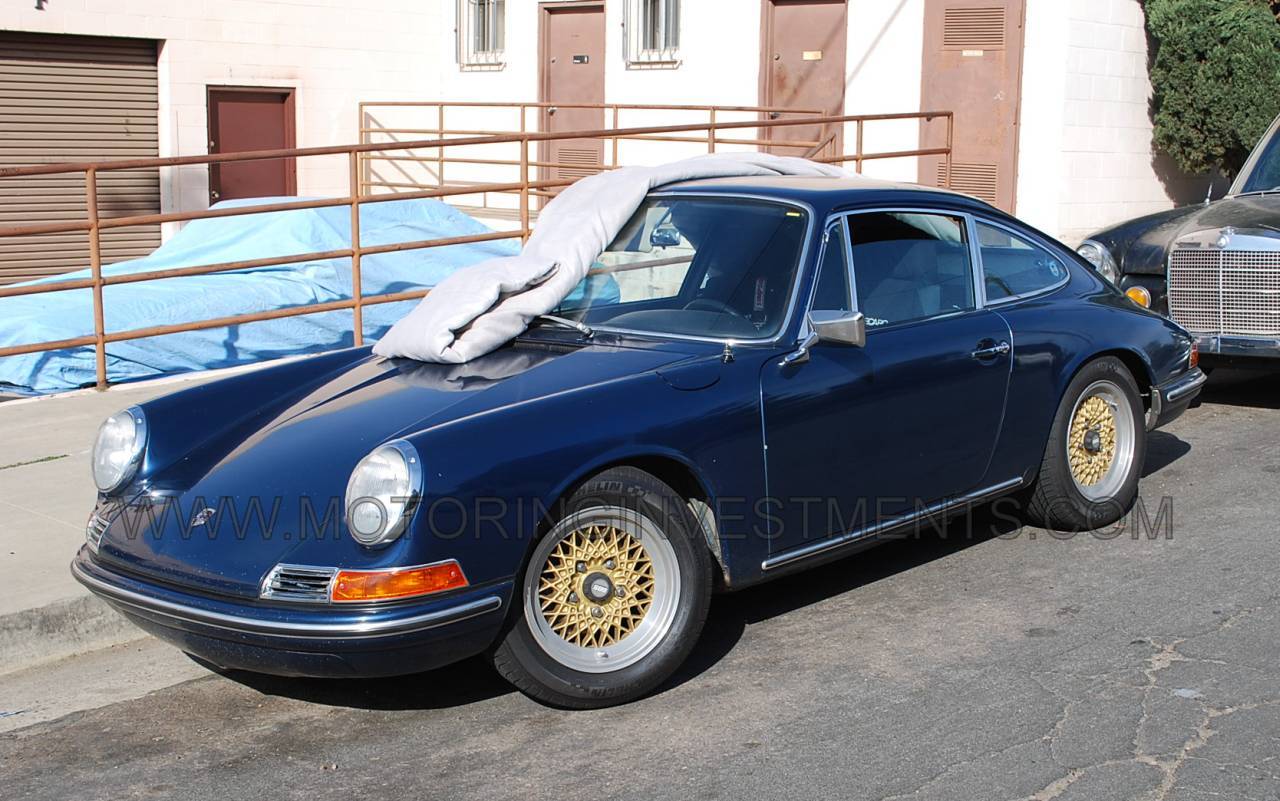 This has been my occasional driver for the last 5 years. I purchased it from a man in his seventies who between himself and his brother had owned it for 40 years! I've had my fun and it now someone else's turn. This is a rust free, matching numbers, California car. We intend to install the stock seats, Fuchs wheels while performing a sympathetic restoration. The original color was sand beige #6607. We plan to either bring the paint back to the original color or go with a popular 1967 color. What would you do? Email us and register your opinion on this. The mechanicals are great and we have a thick file of service records.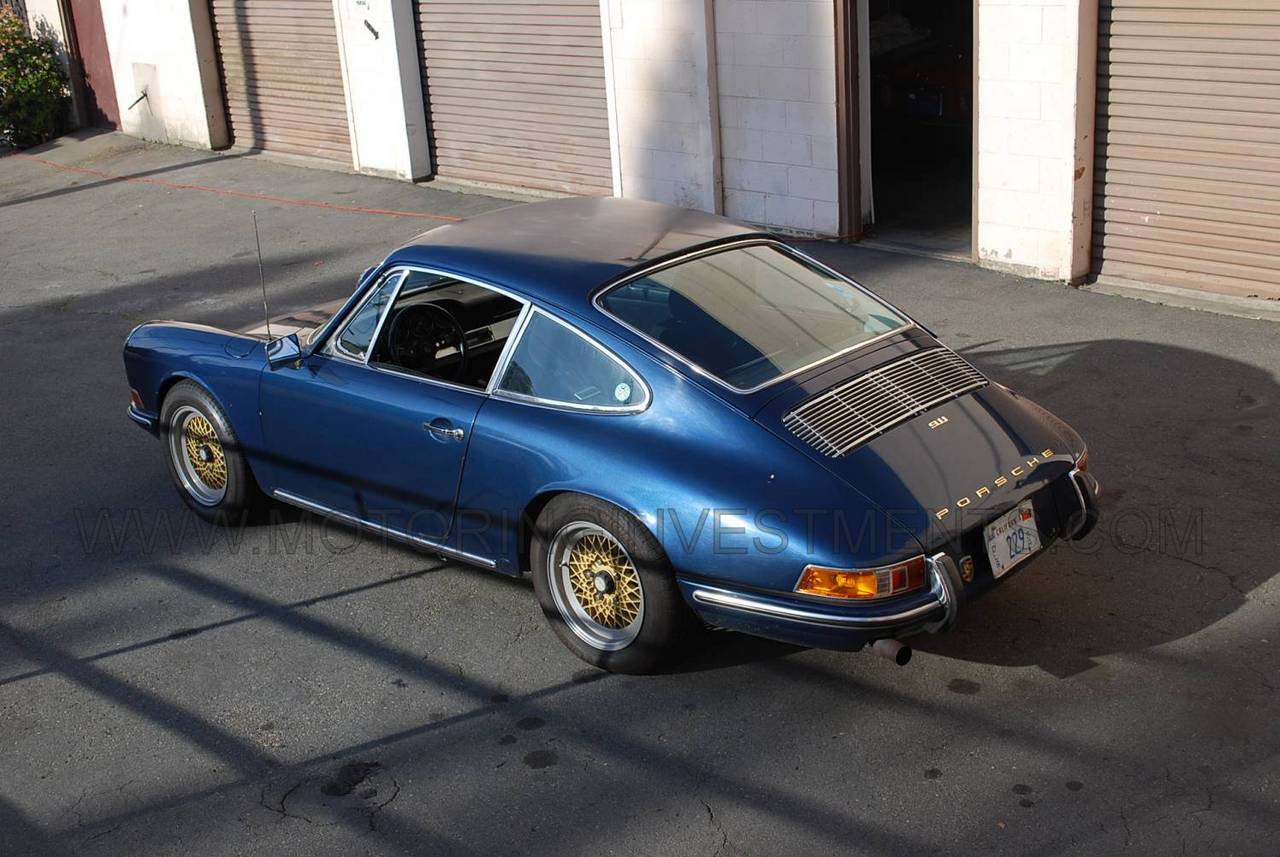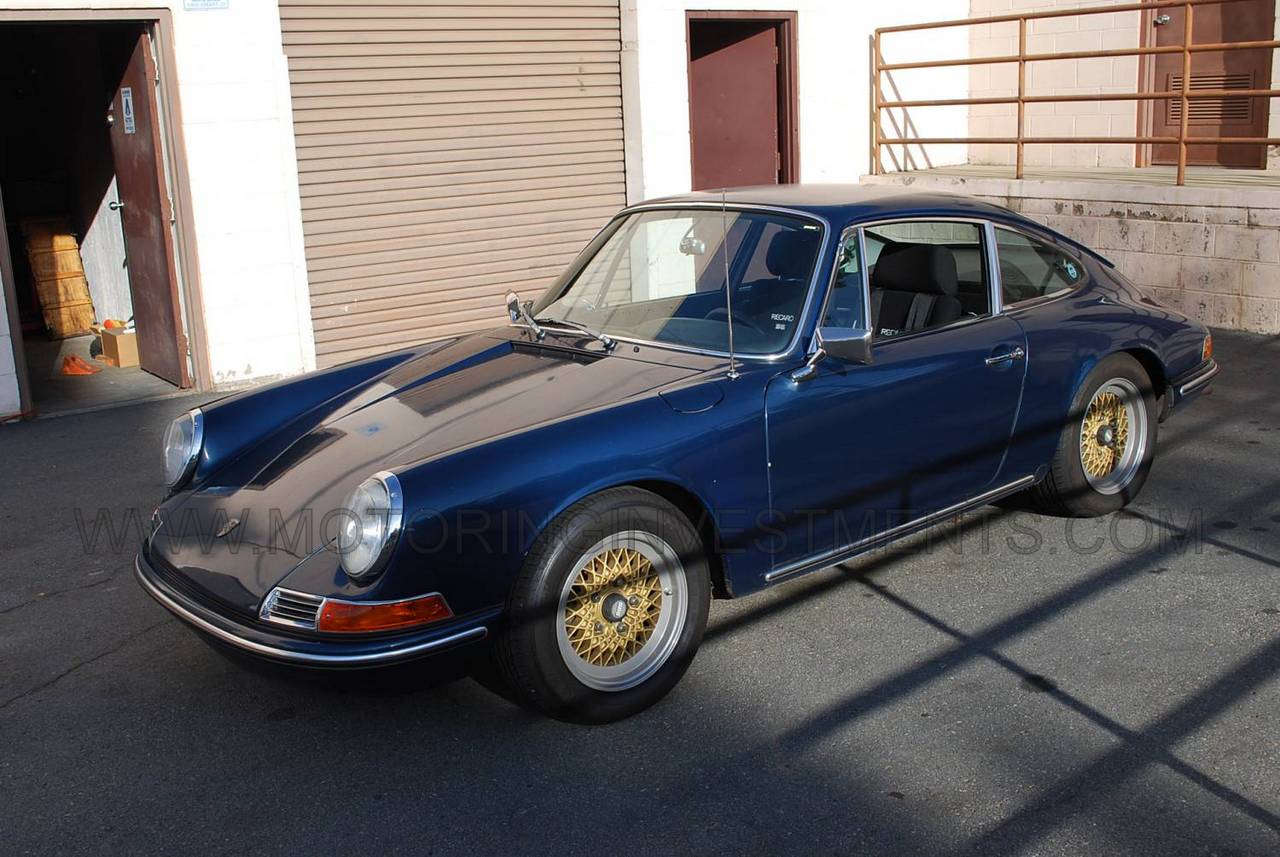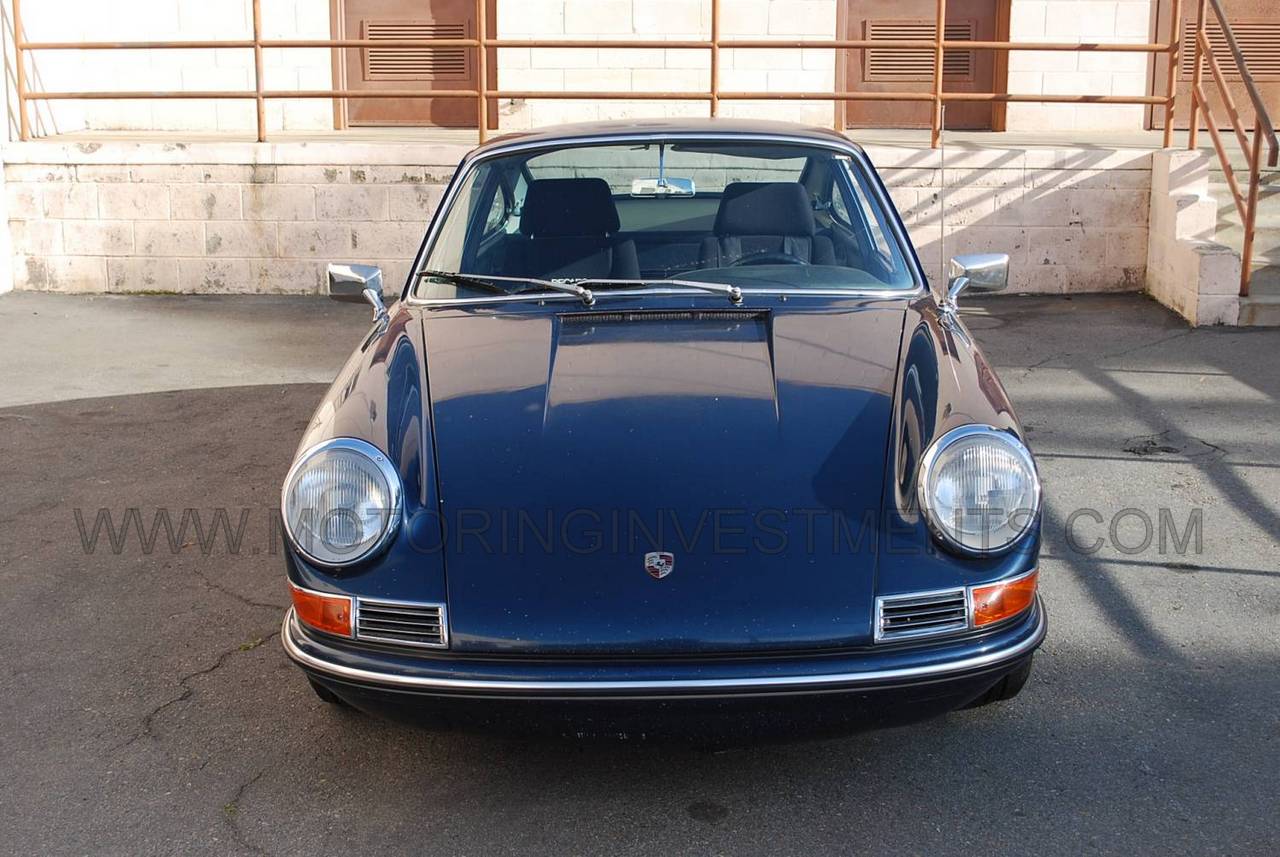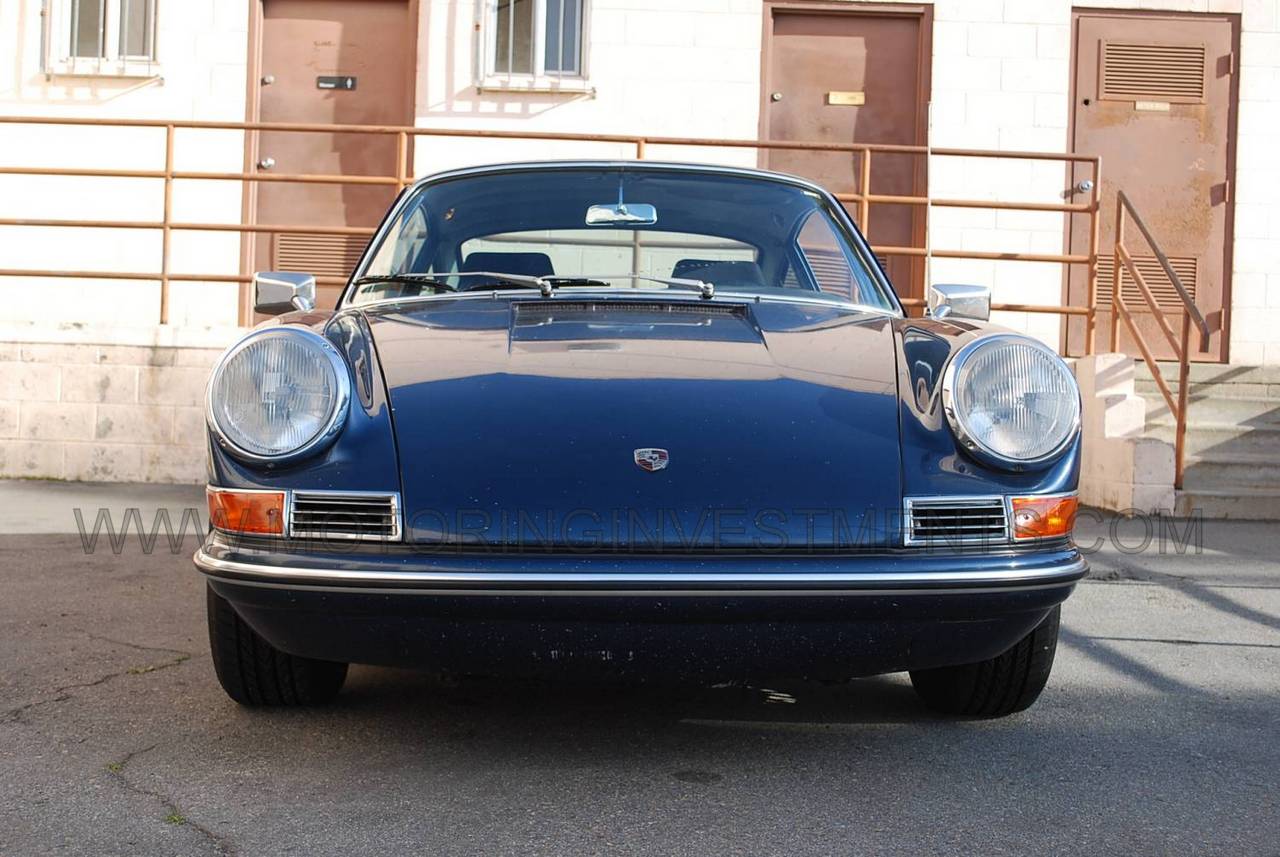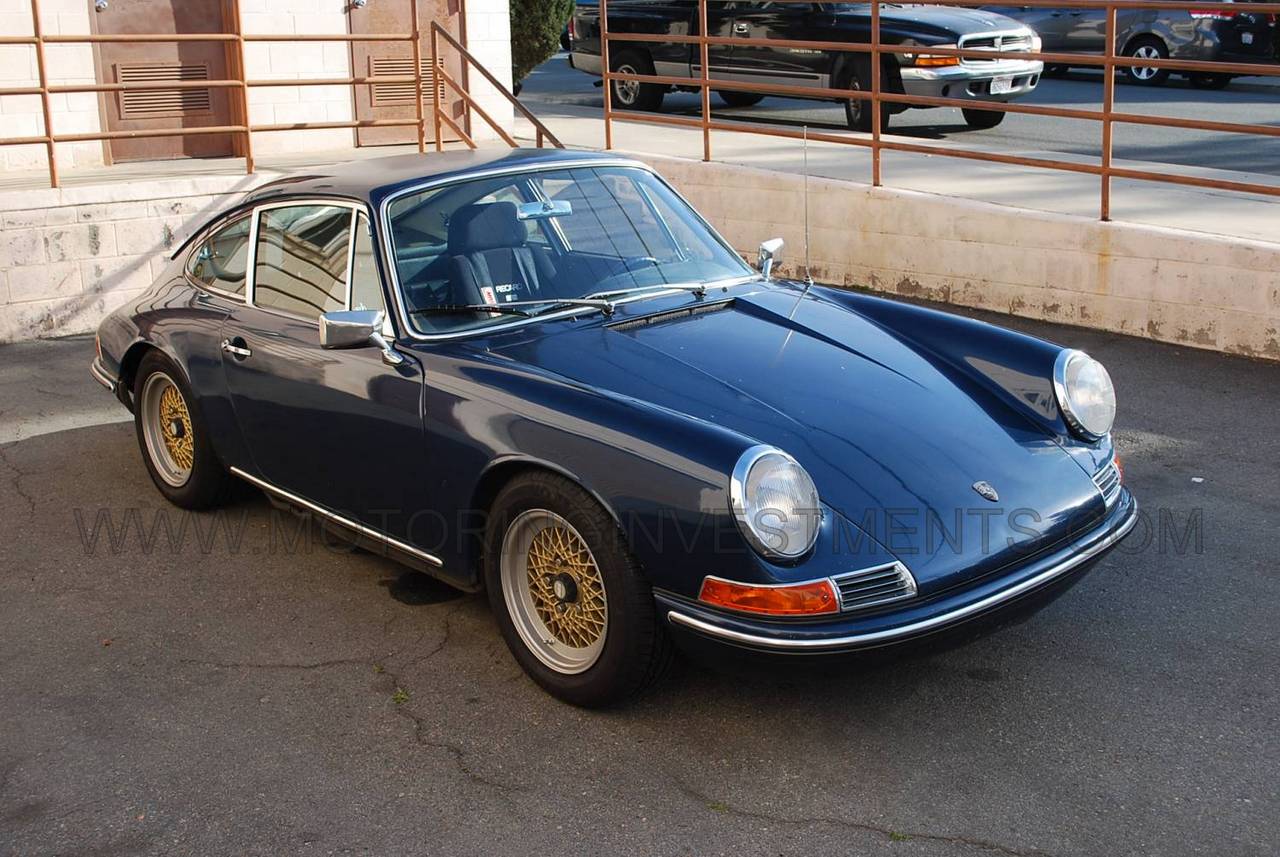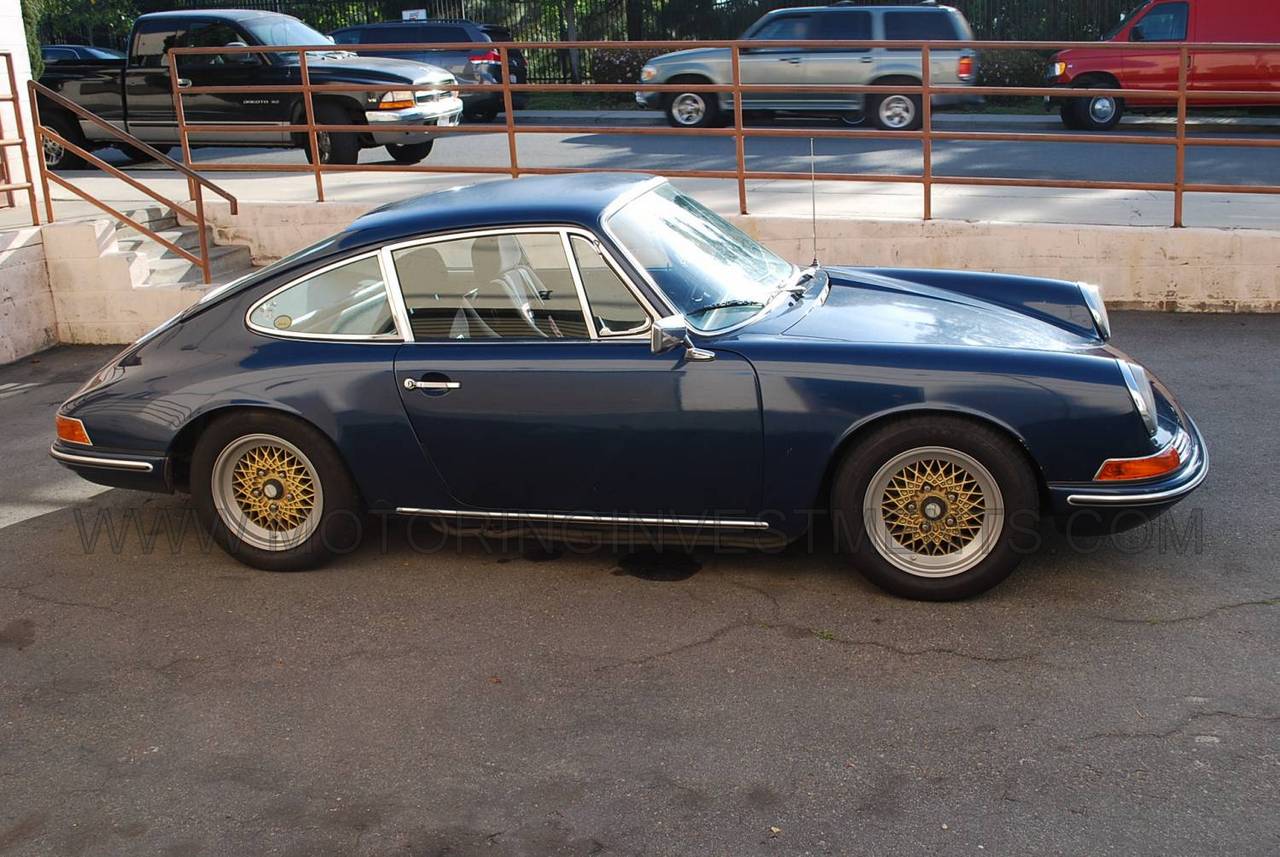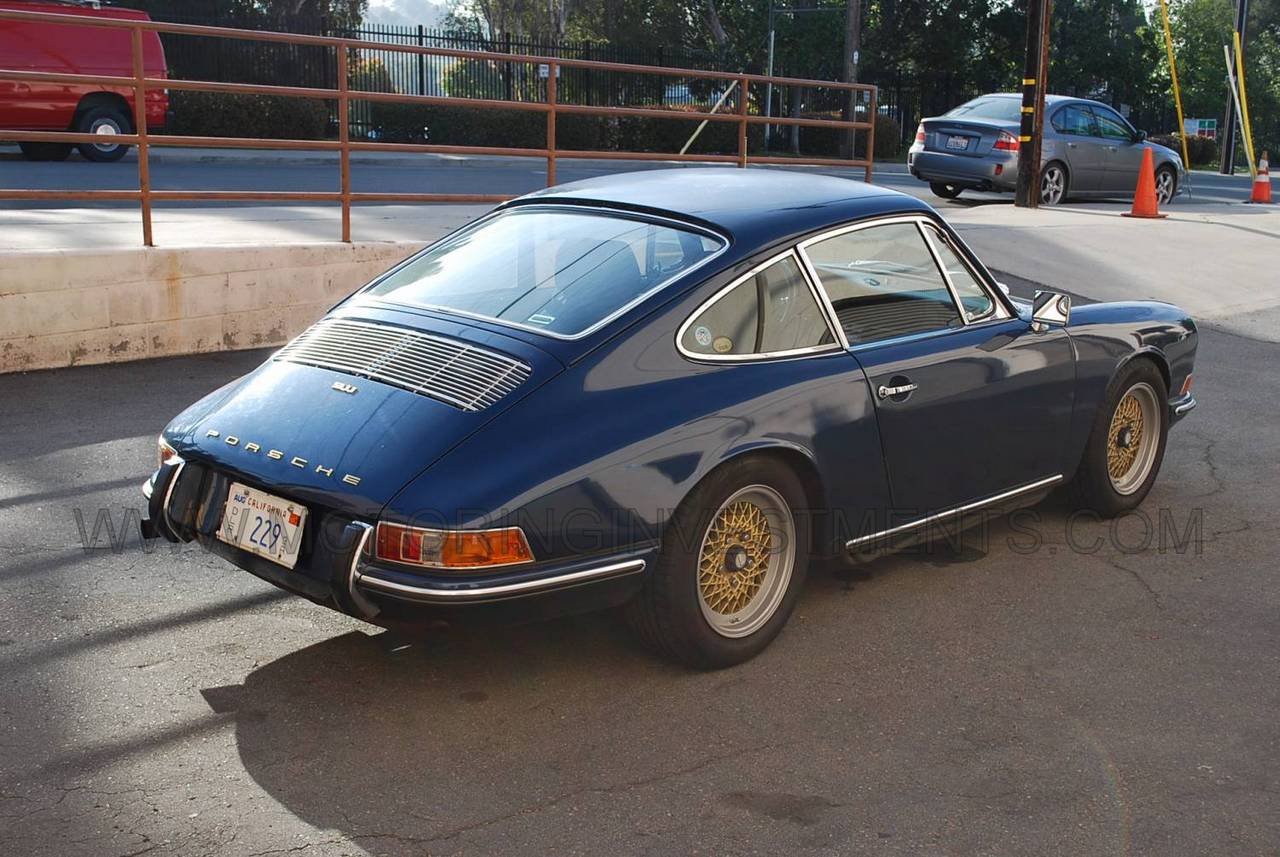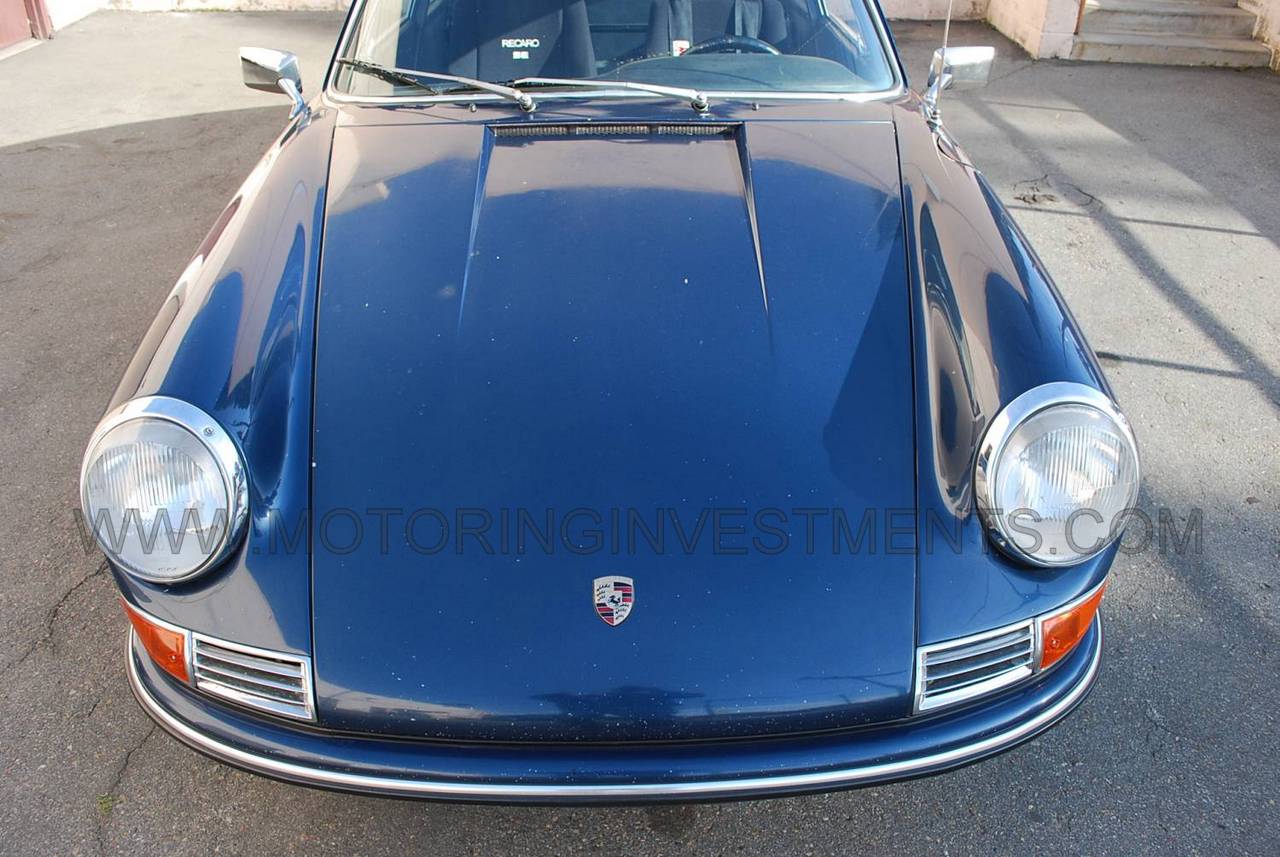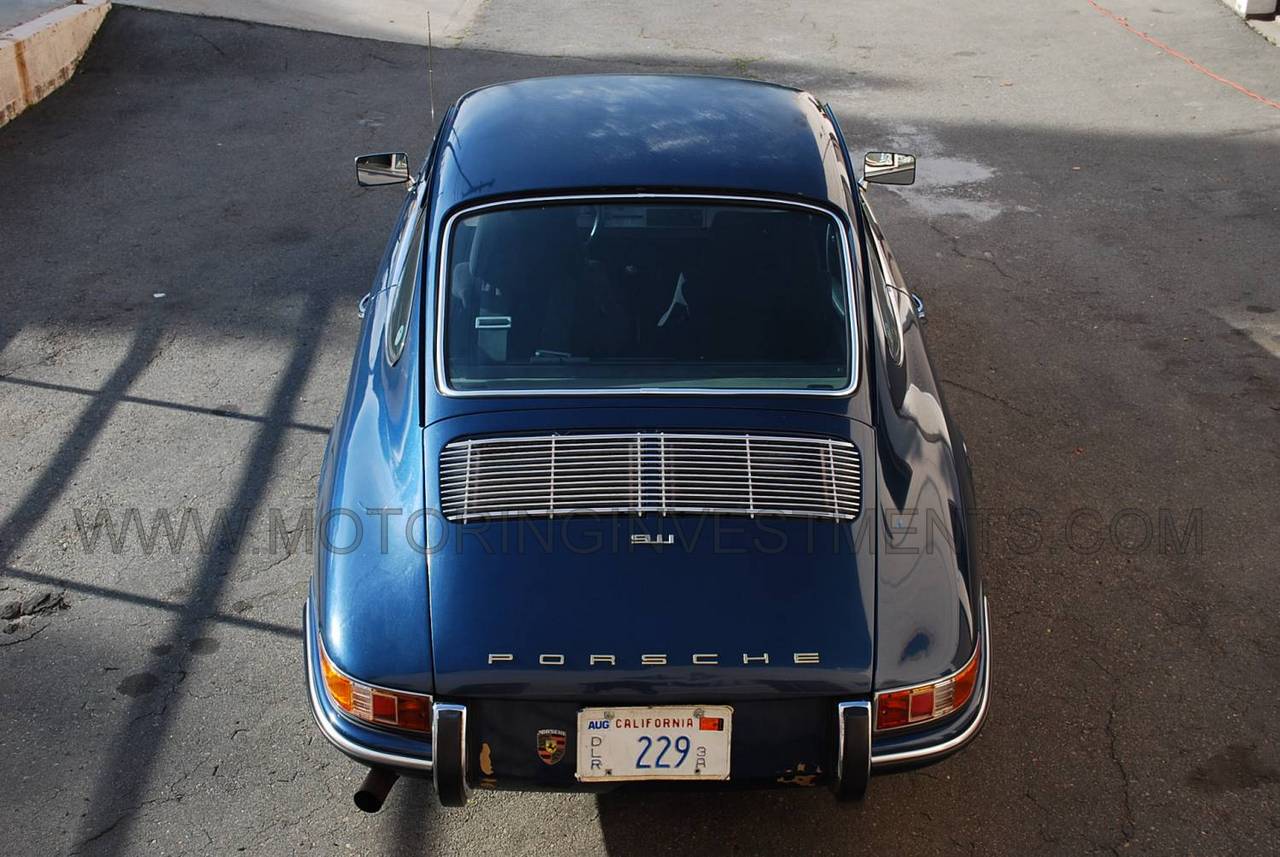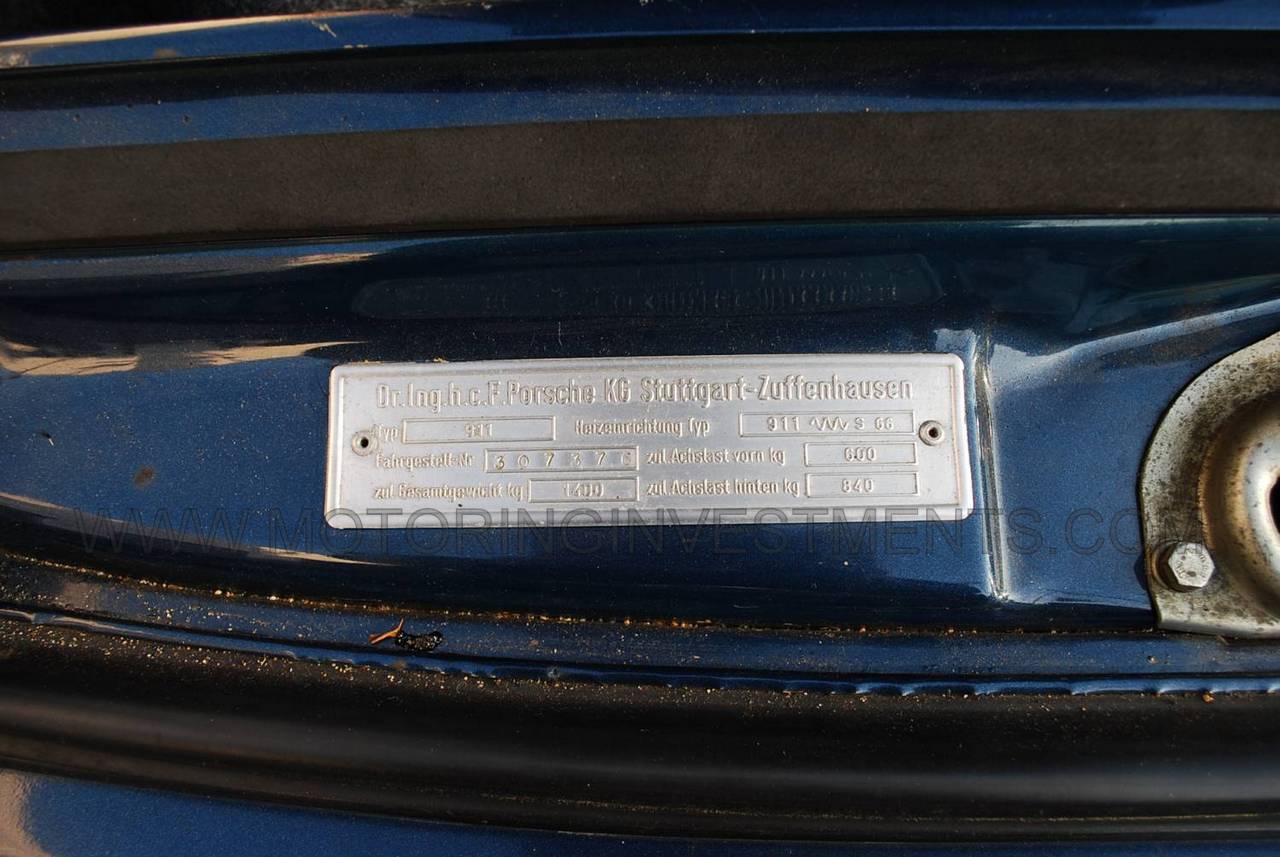 During my driving time she required some gas tank reconditioning so we took this opportunity to clean up the front suspension pan.

She still has her original suspension pan (battery box area). Amazingly, even the original rubber drain nipples are still intact (see arrows above)!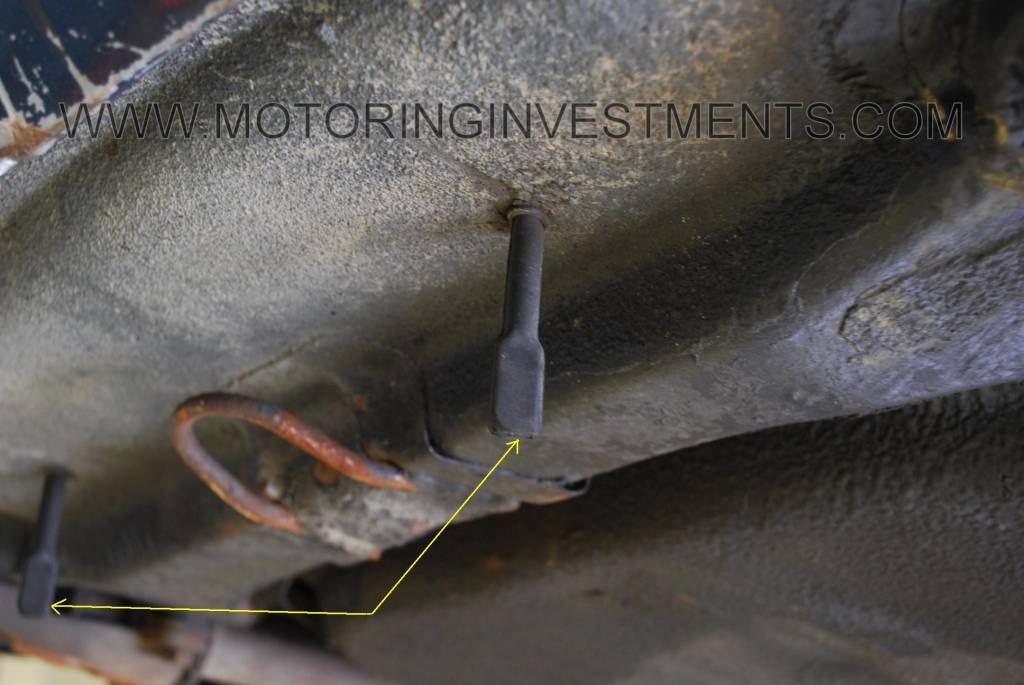 Drain nipples from the bottom.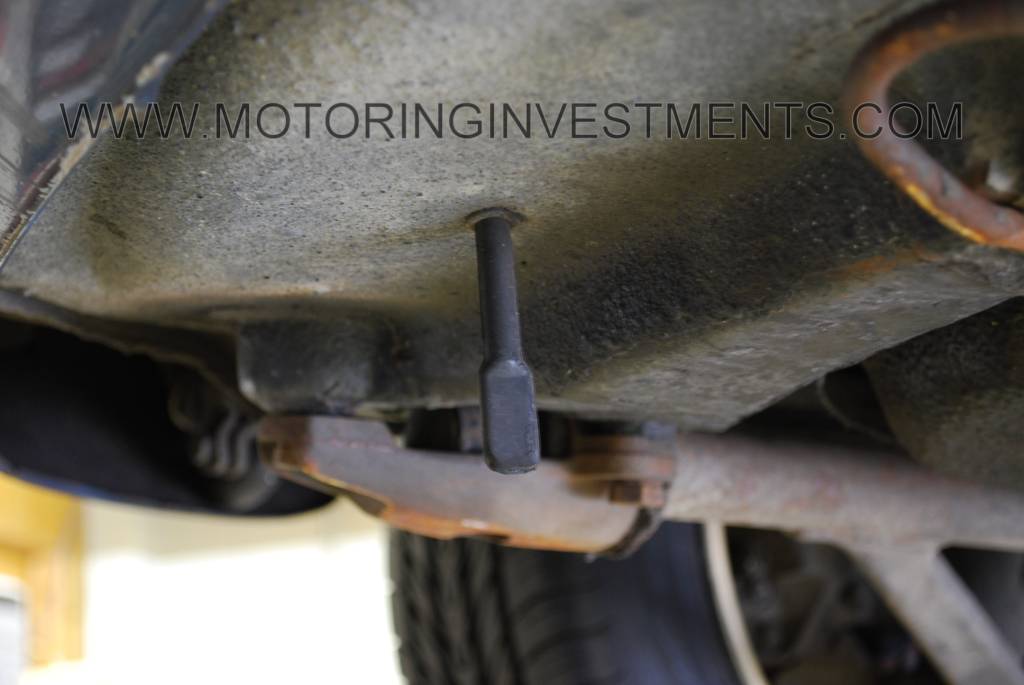 I suspect these original features are rather rare on old 911s.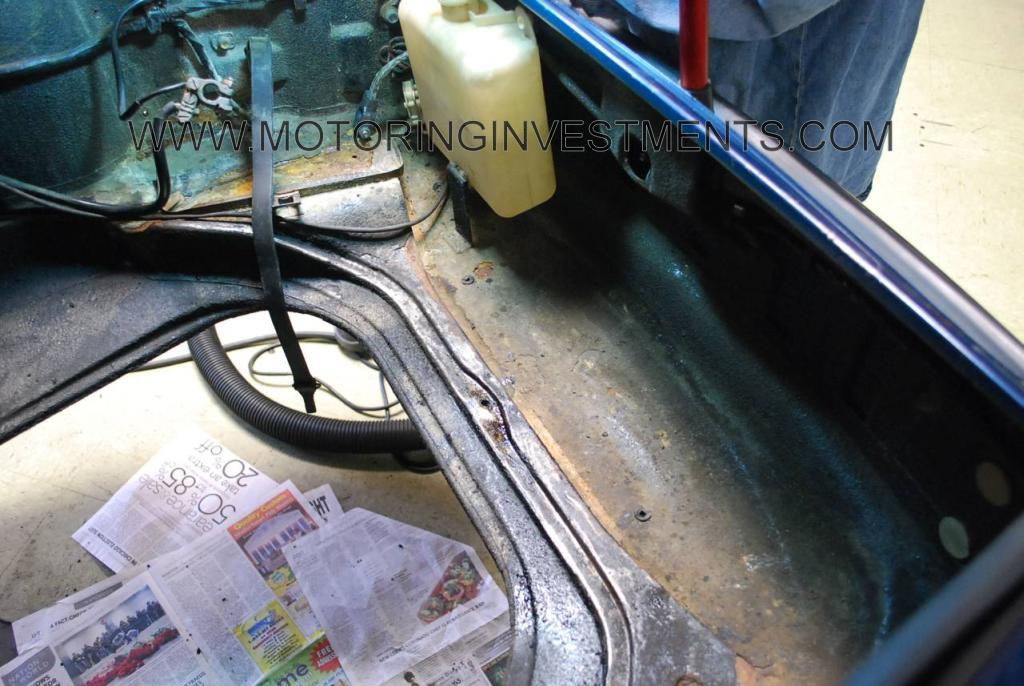 Above one can see the detail on the absolutely solid suspension pan.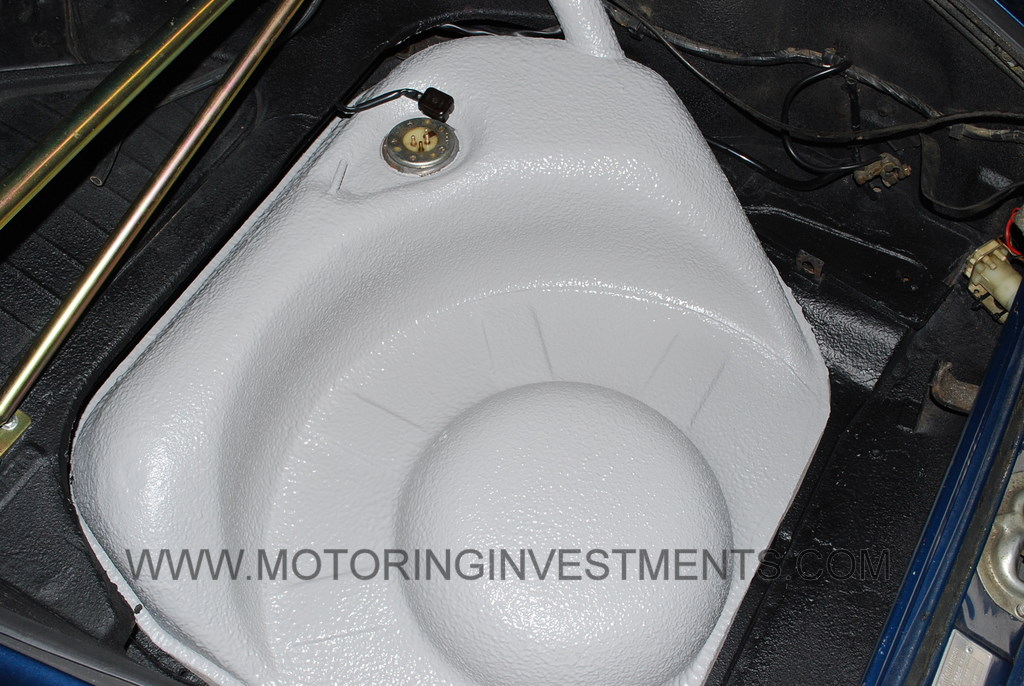 Above, with tank back in place and refinished front suspension pan.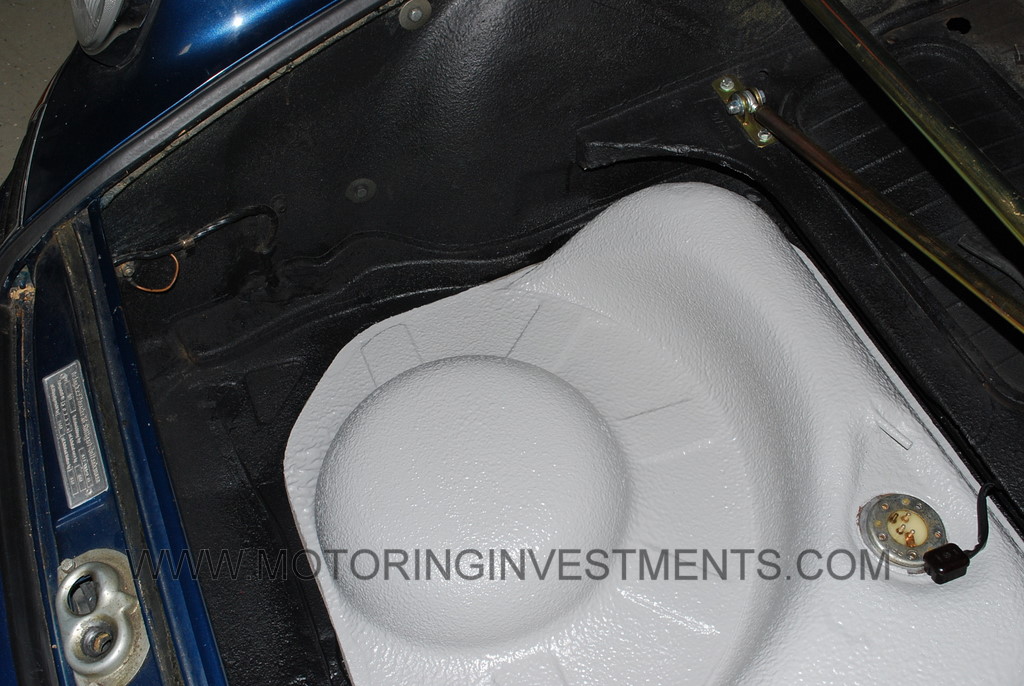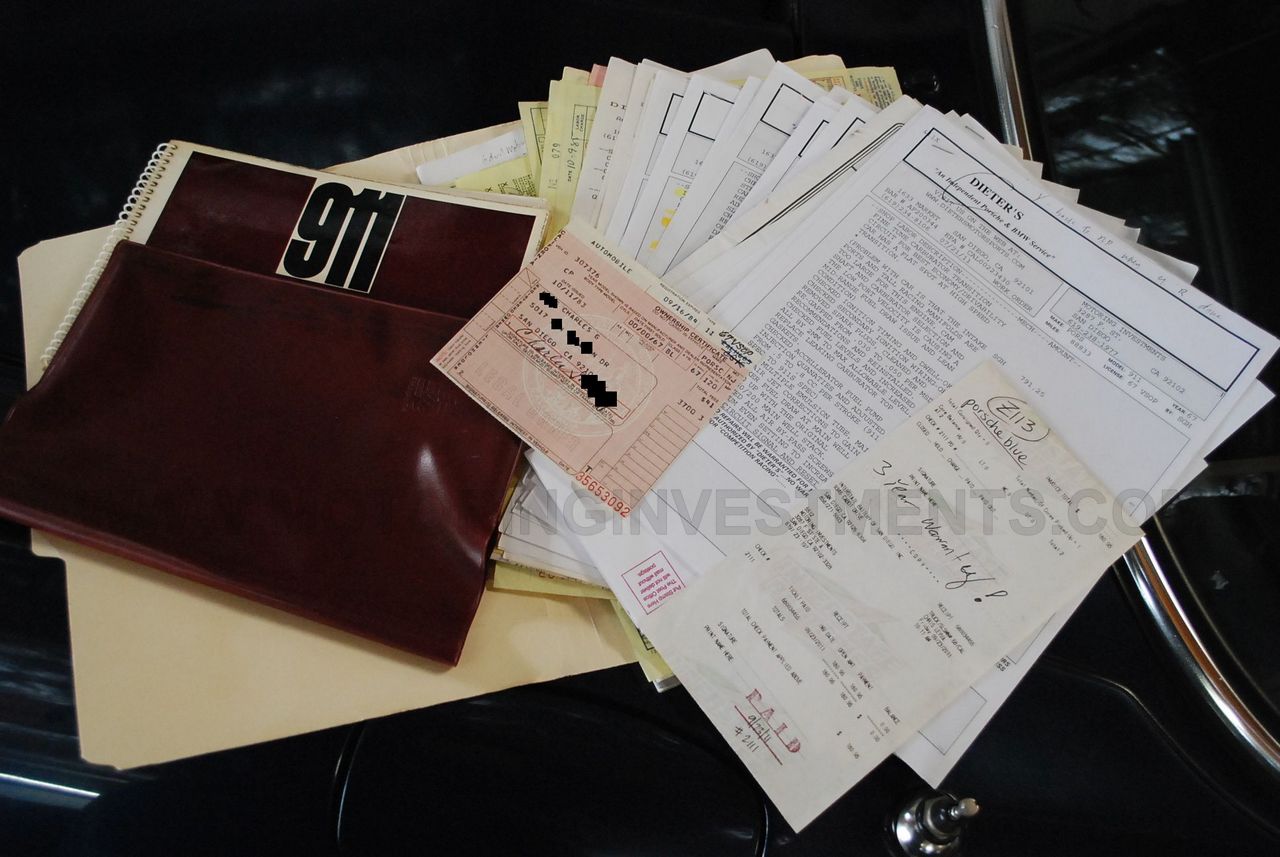 She is still on her old style 'pink slip' (title)!