W113 Pagoda for sale automotive vintage collector car classified California Old Timer
1970 Mercedes 280SL
EXTREME ORIGINAL
54,669 Actual miles
If you arrived here by a random surf/search, click HOME to get to our main page & gain full functionality of this site and learn more about this car.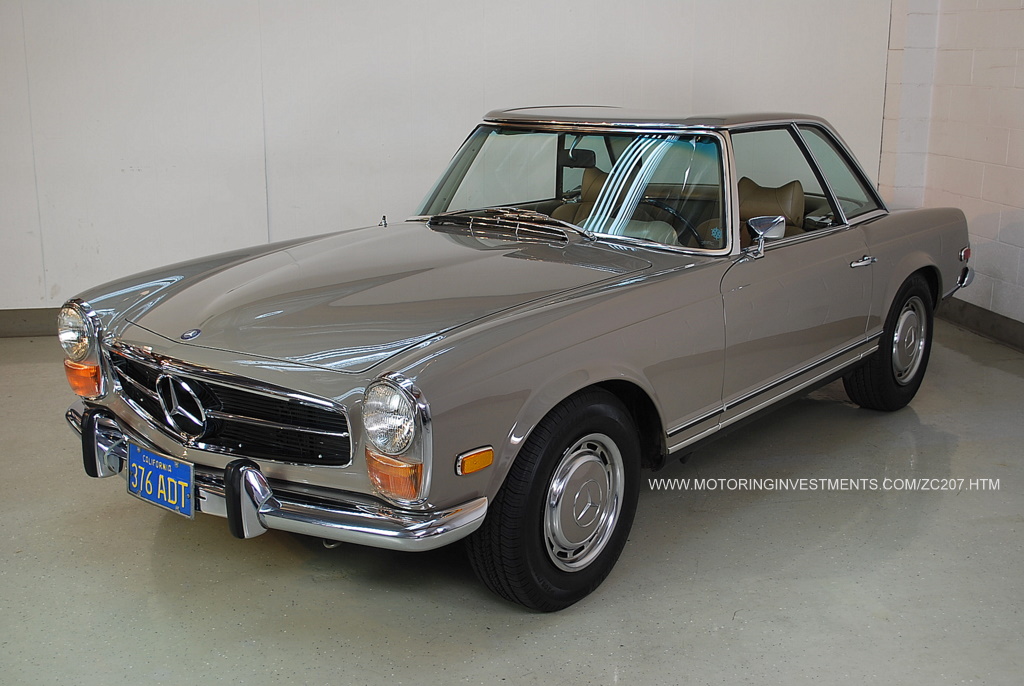 Just continue to scroll down and this car will provide a "Collectors Guide to Originality" for the Pagoda or W113 series of Mercedes.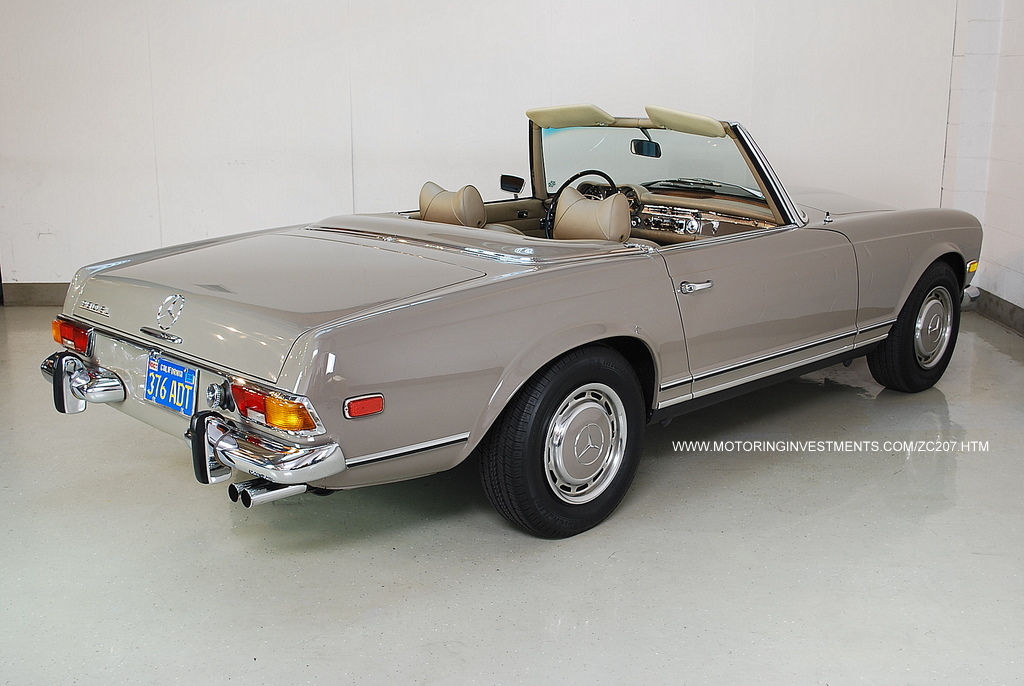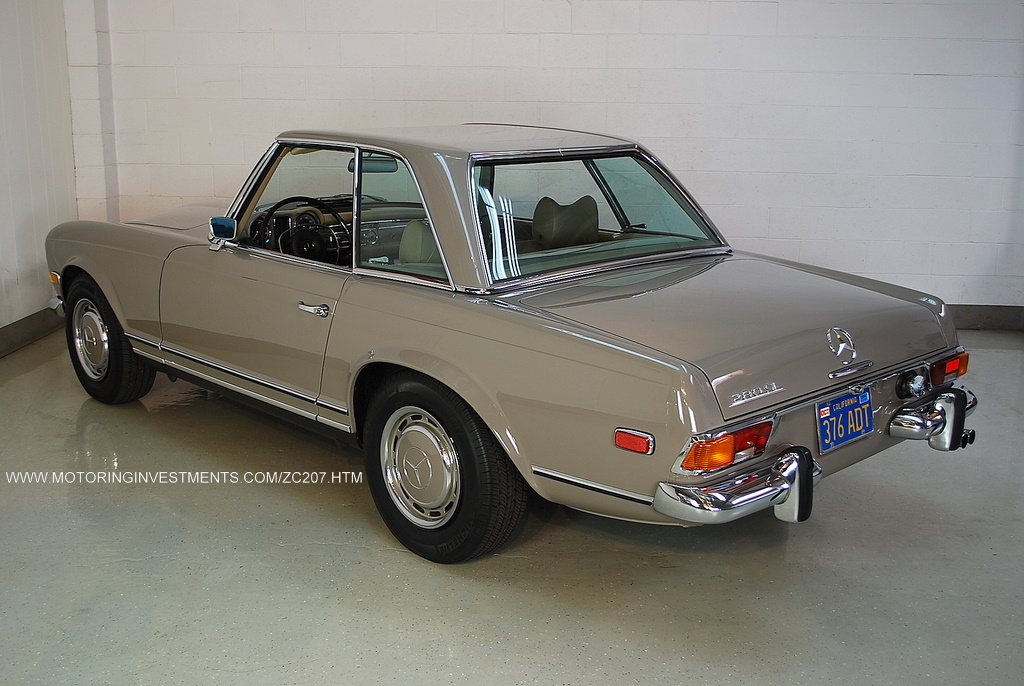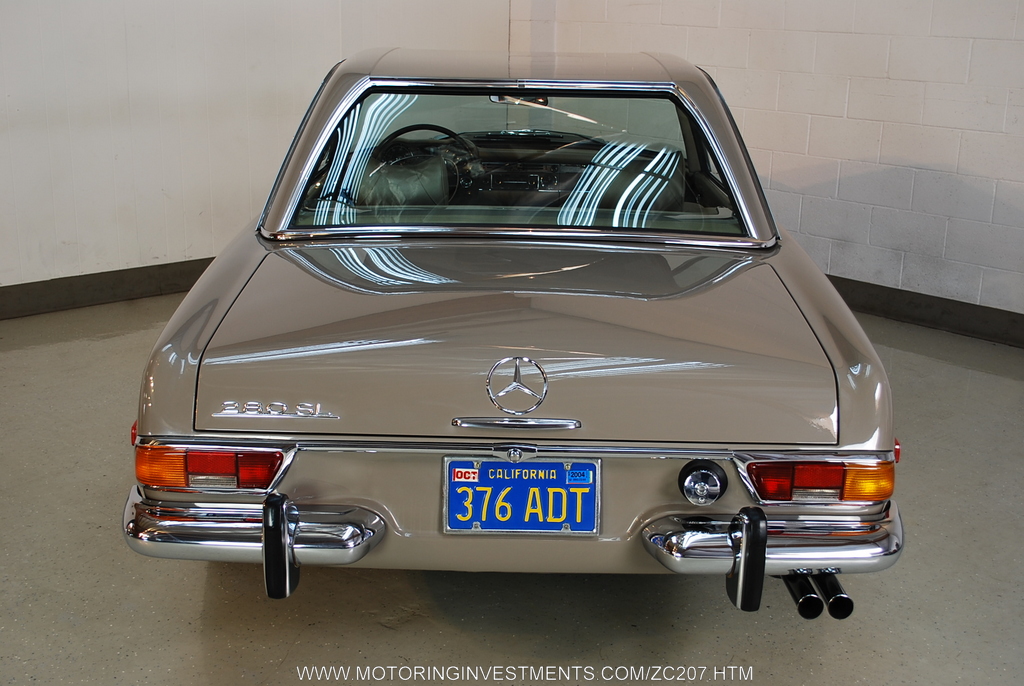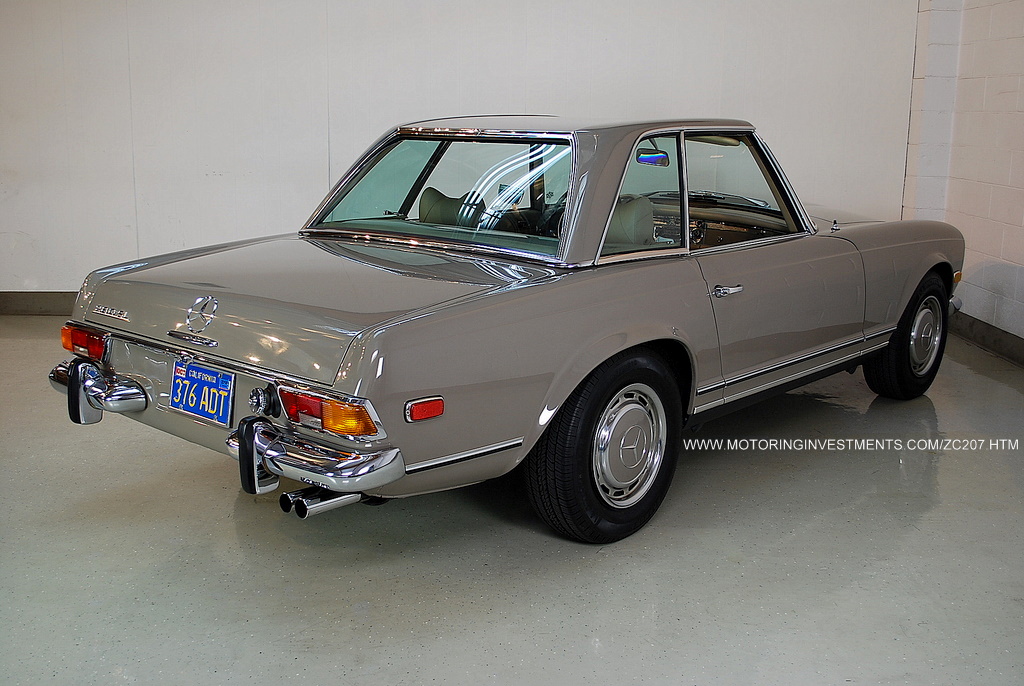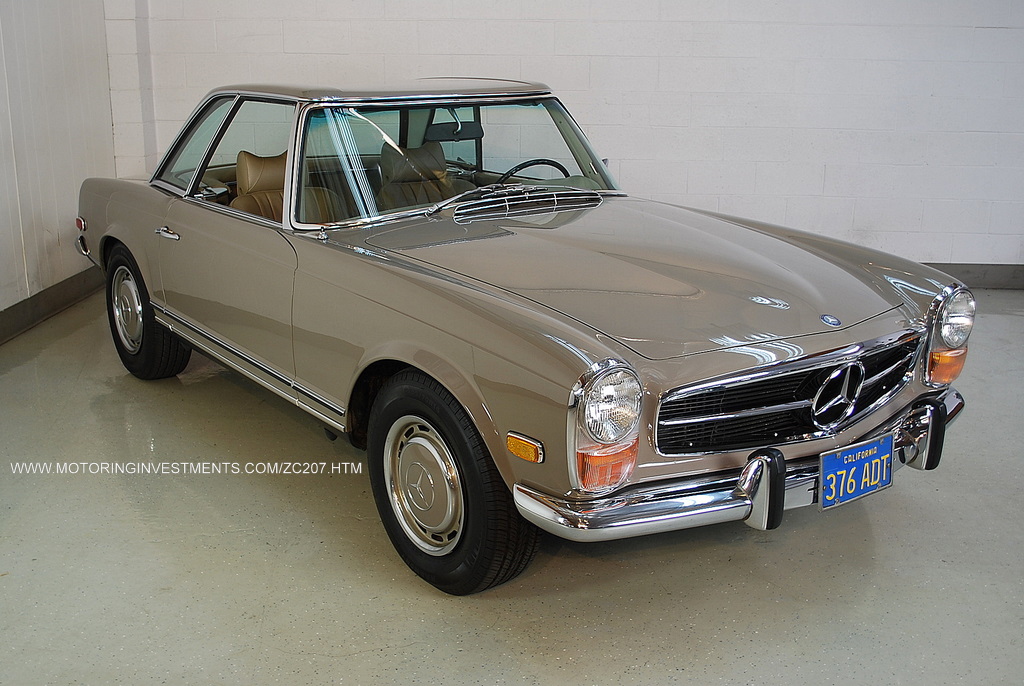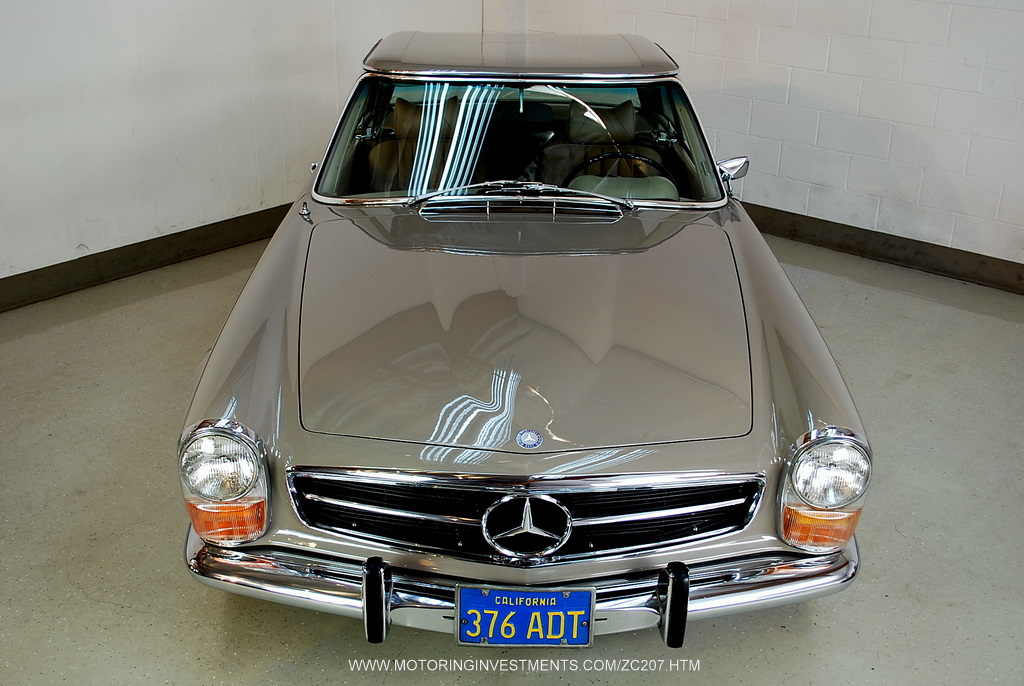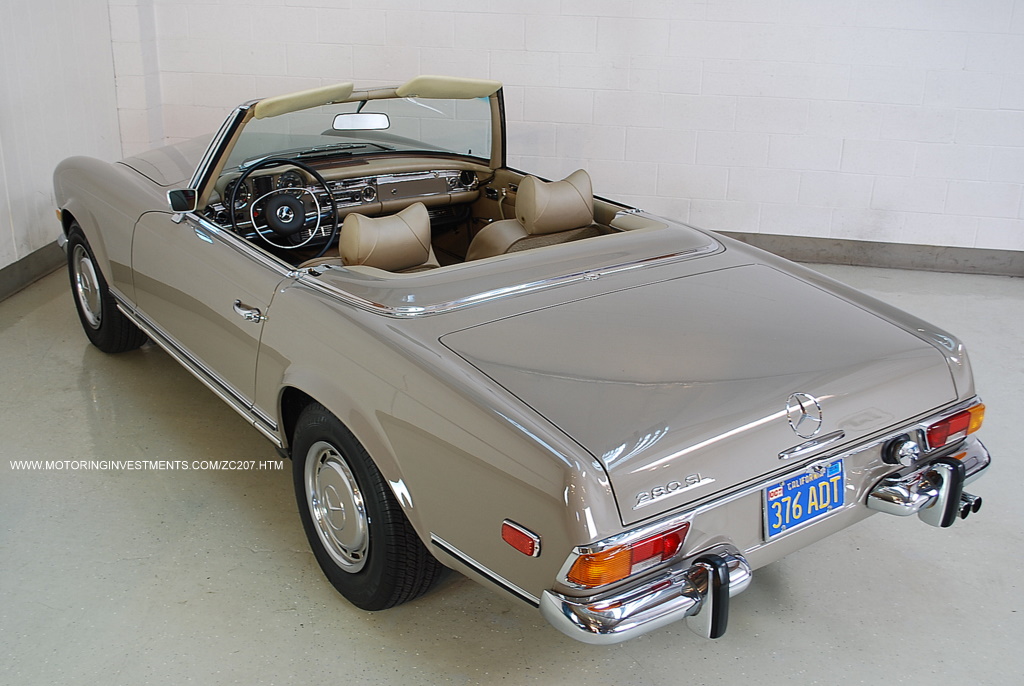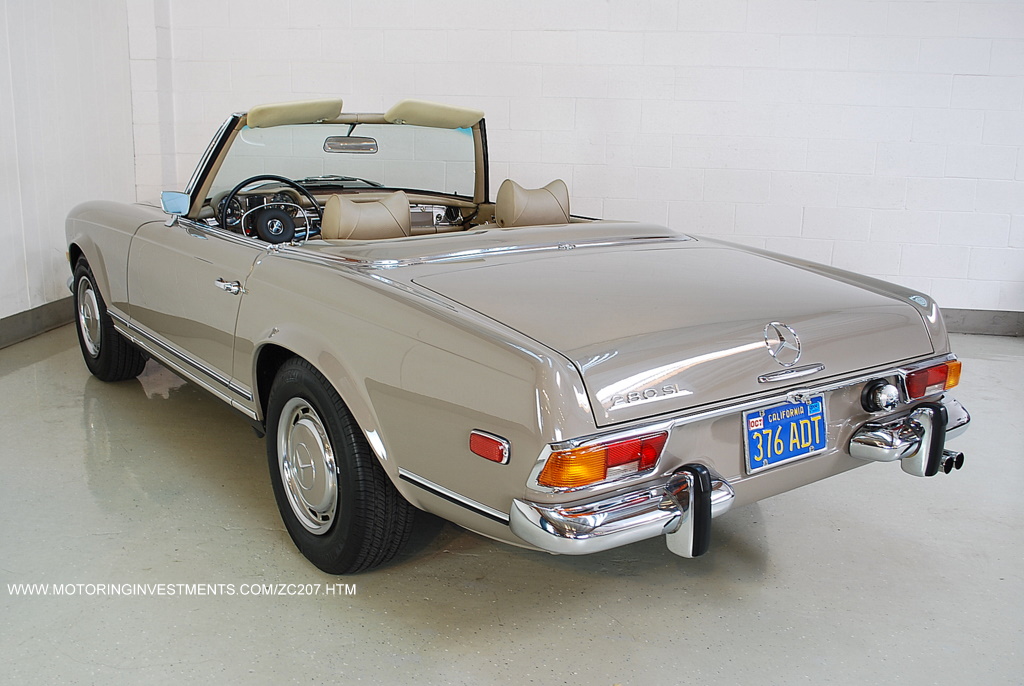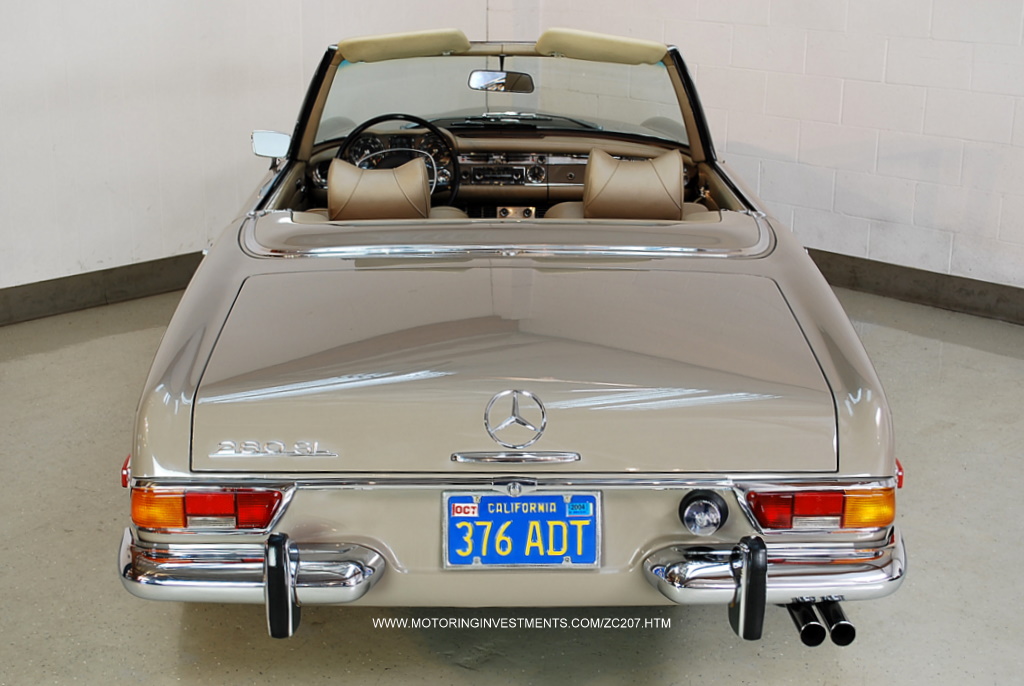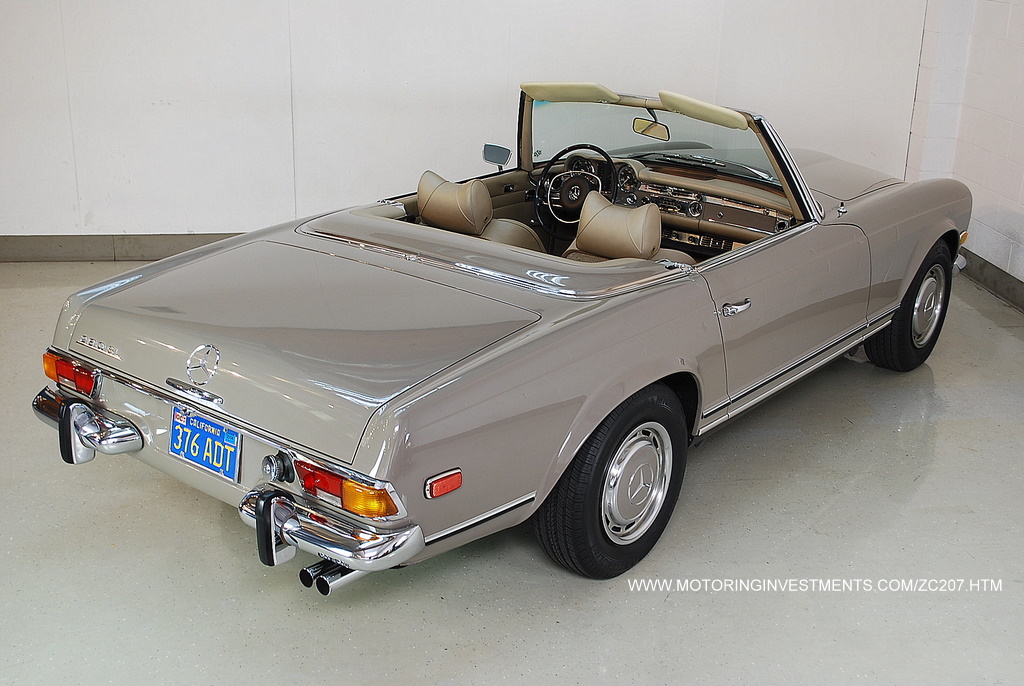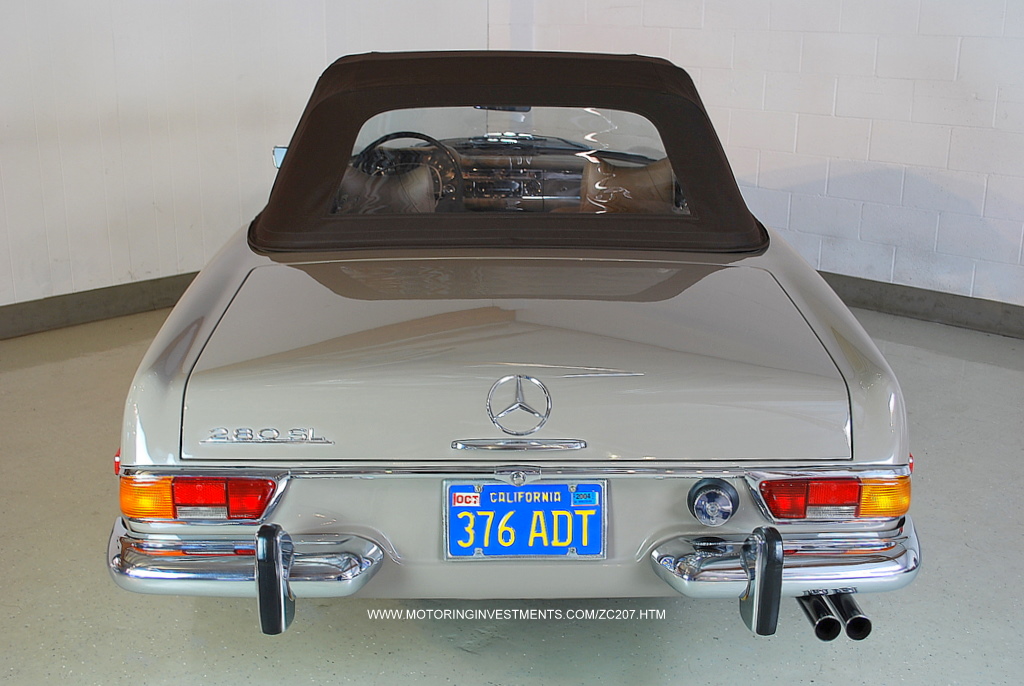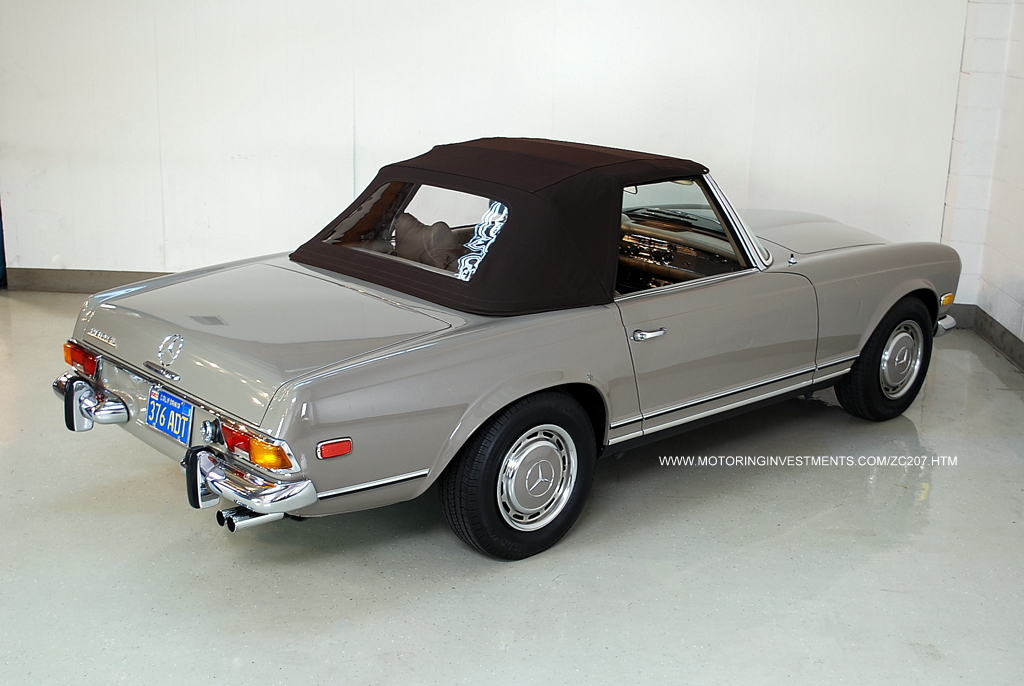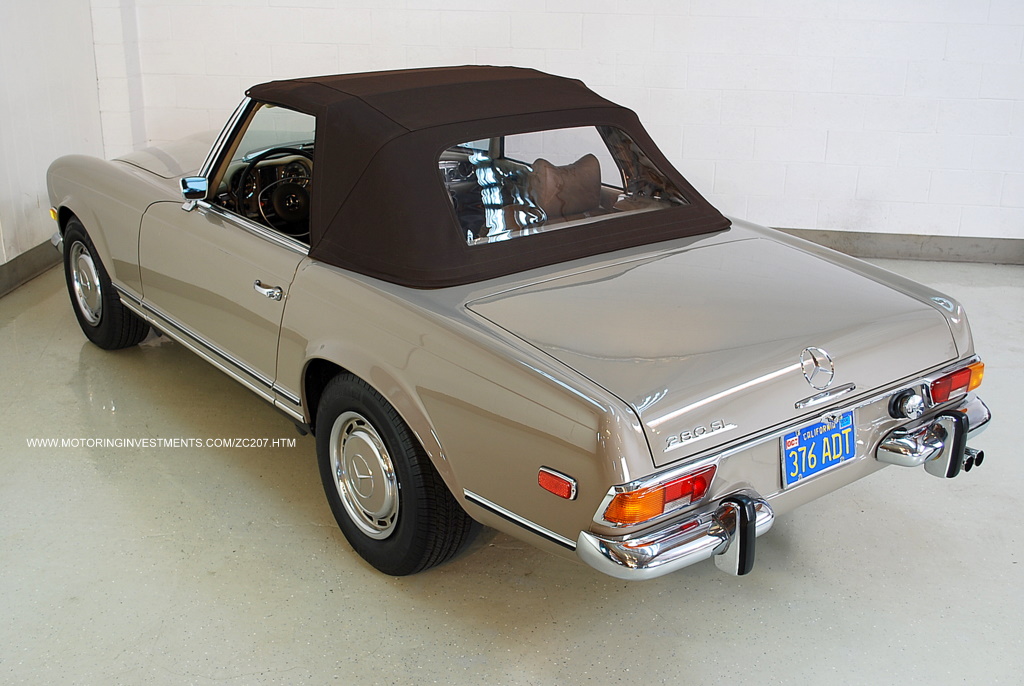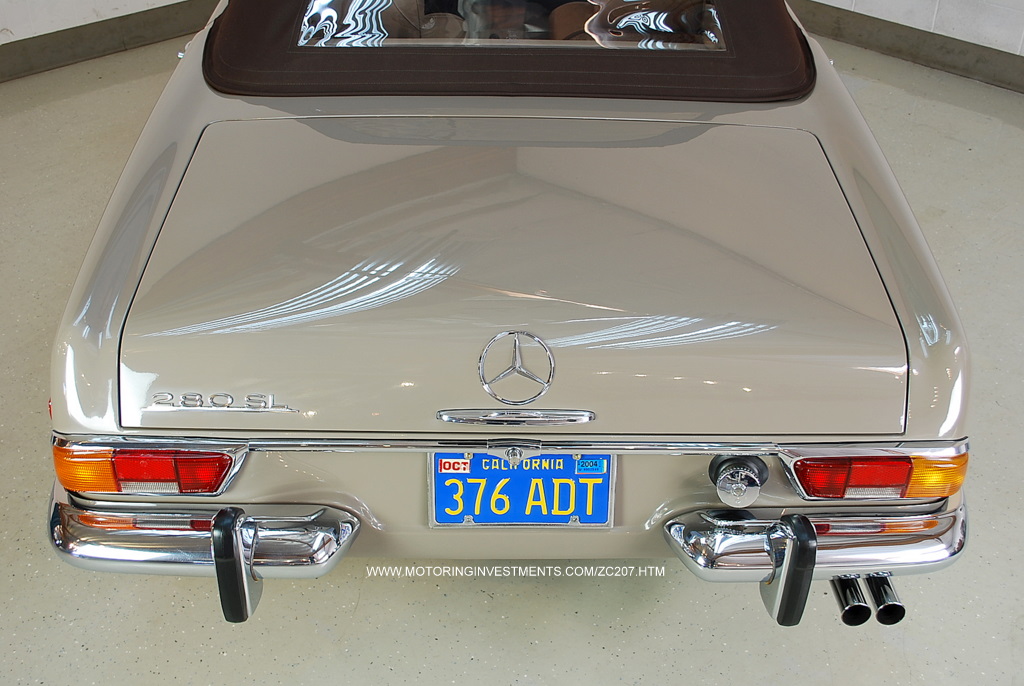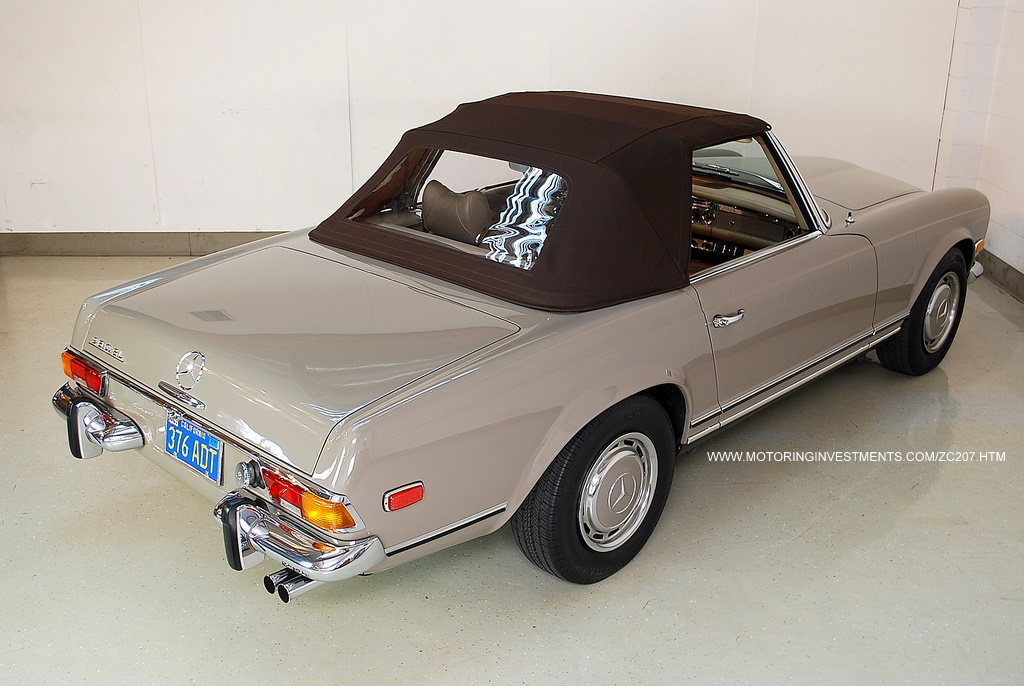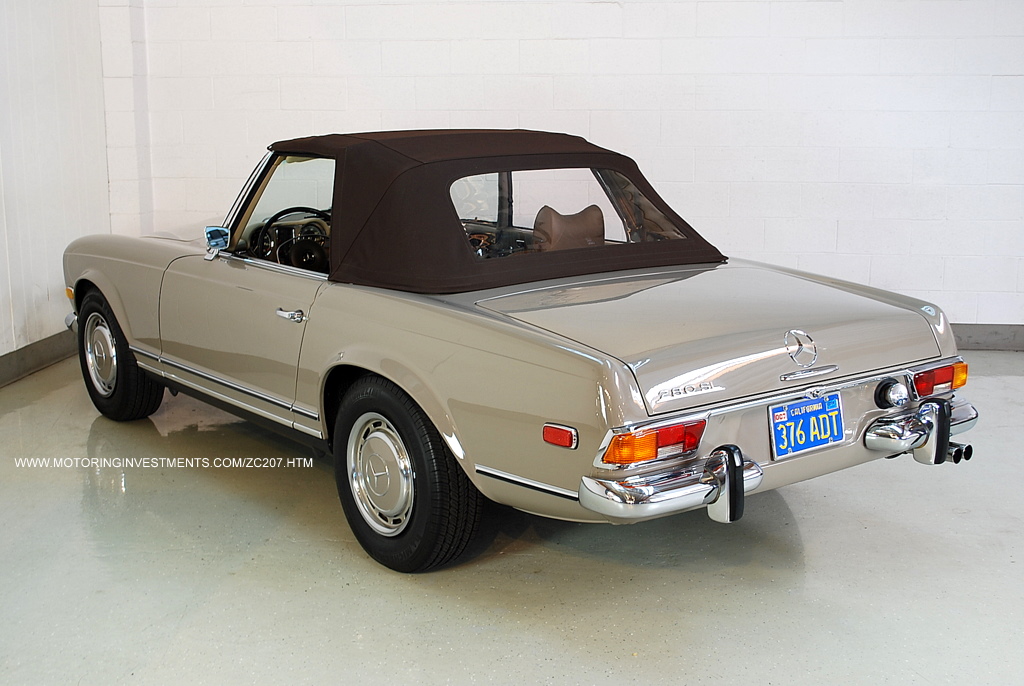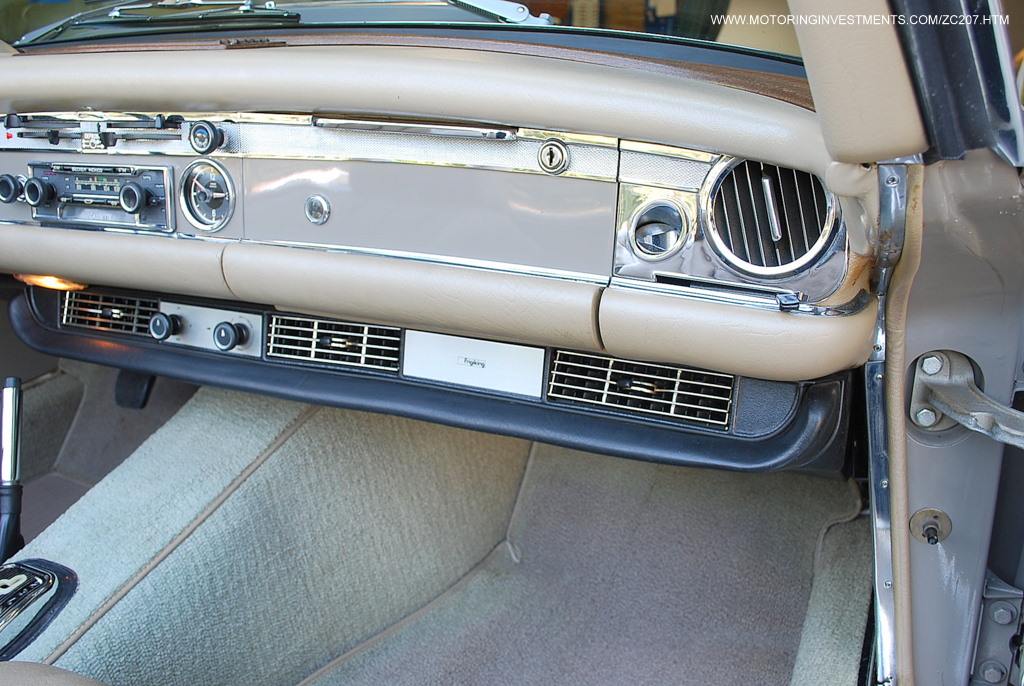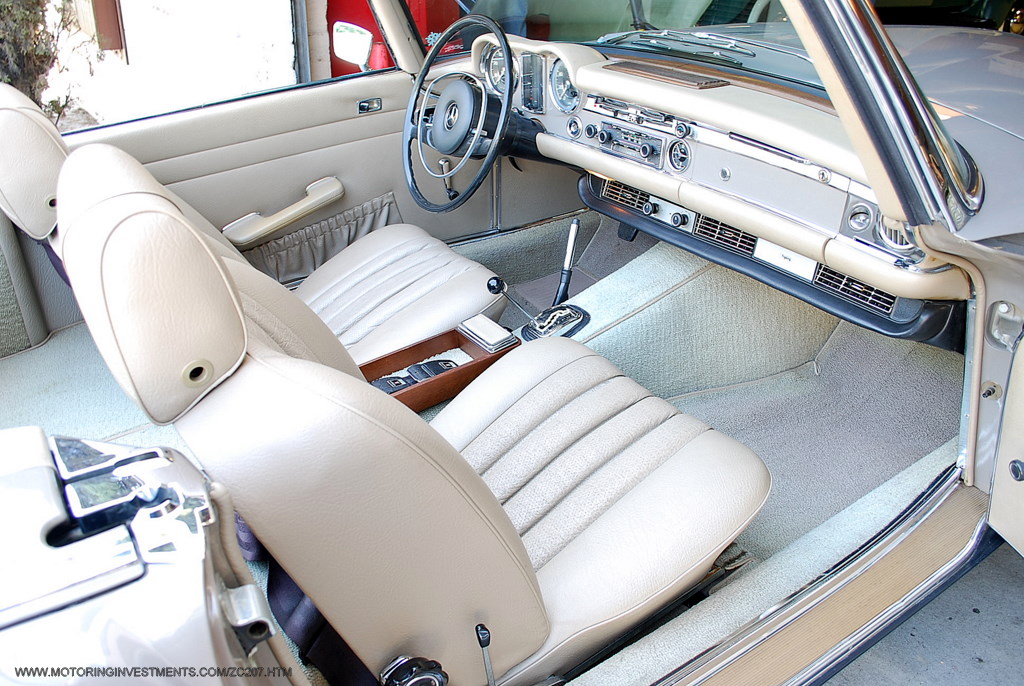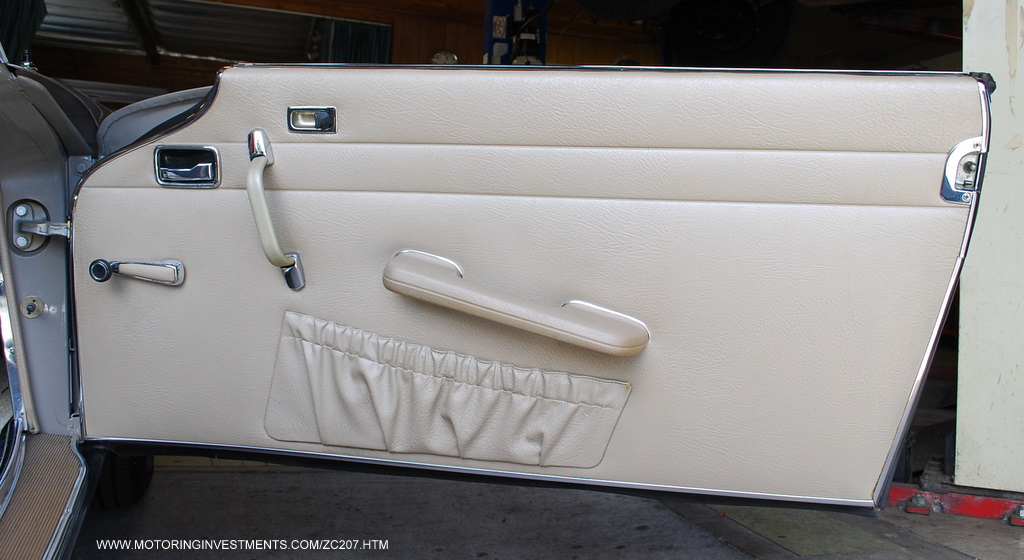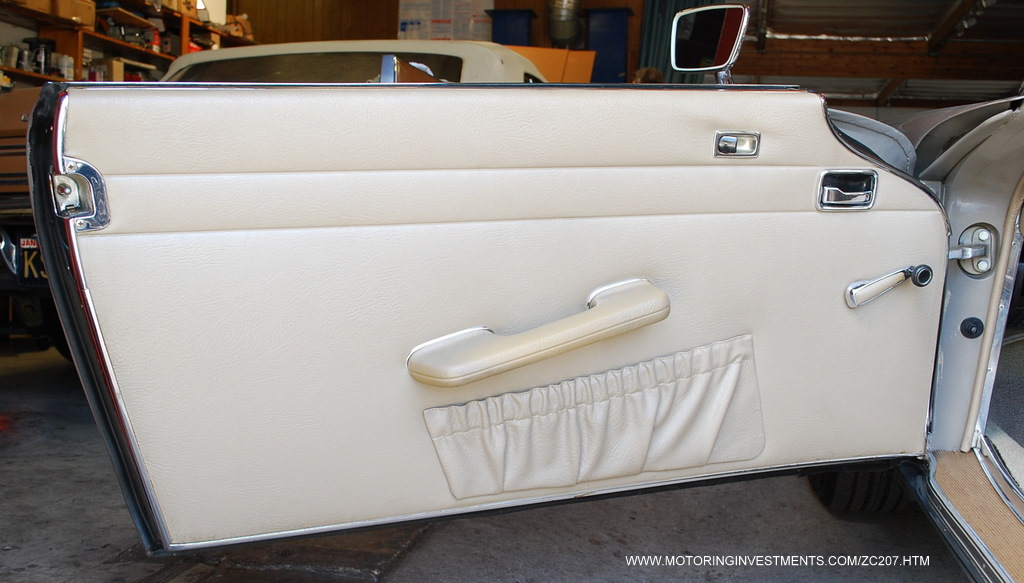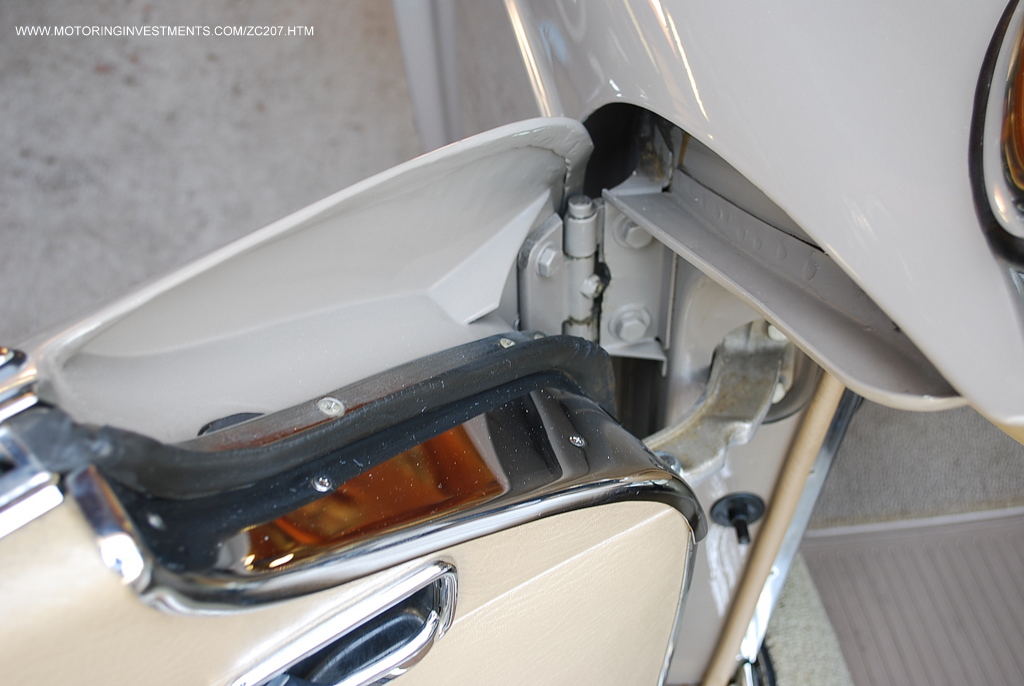 This very low mileage example features absolutely original upholstery!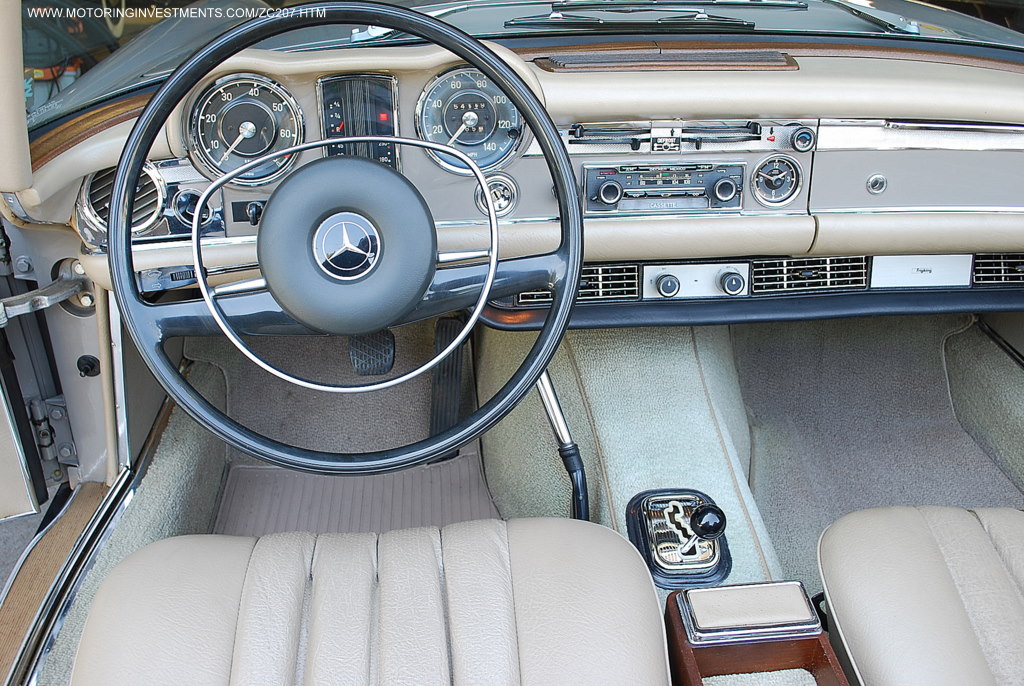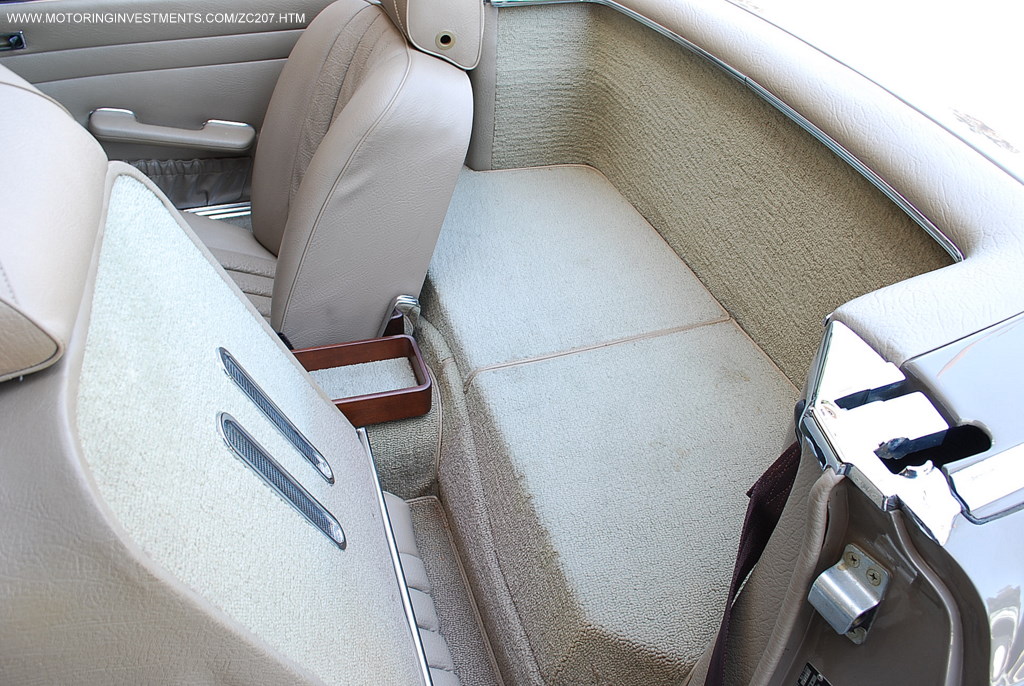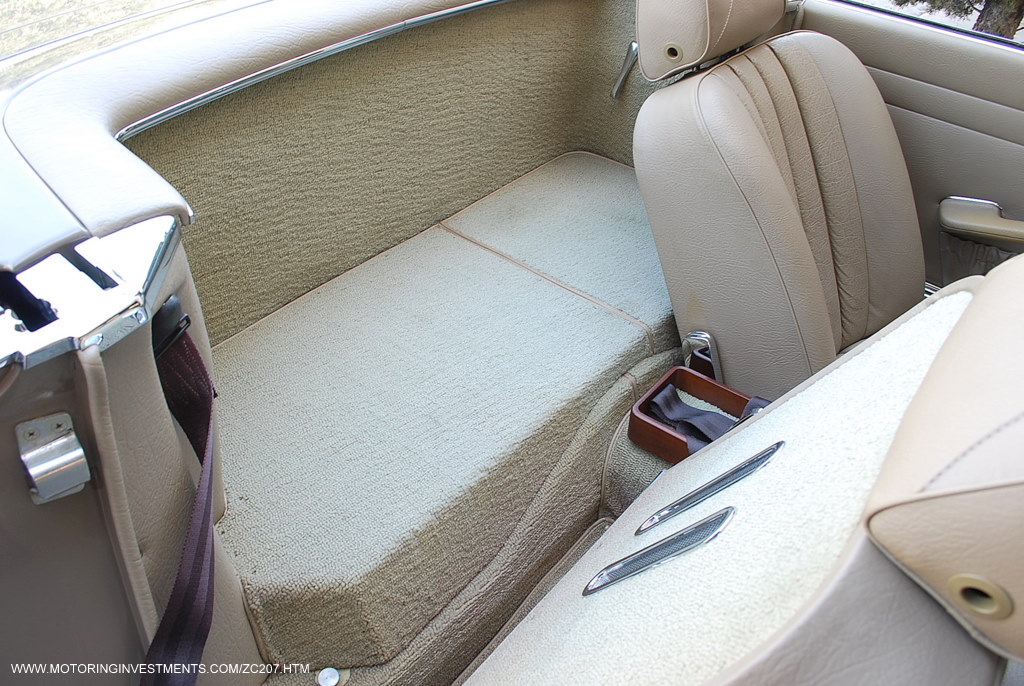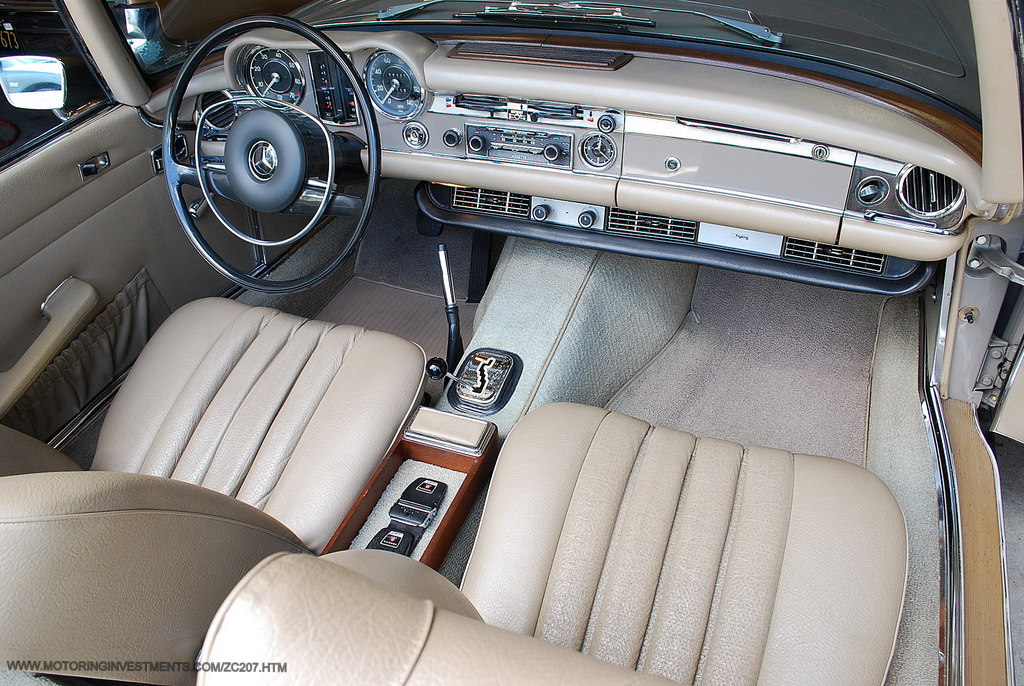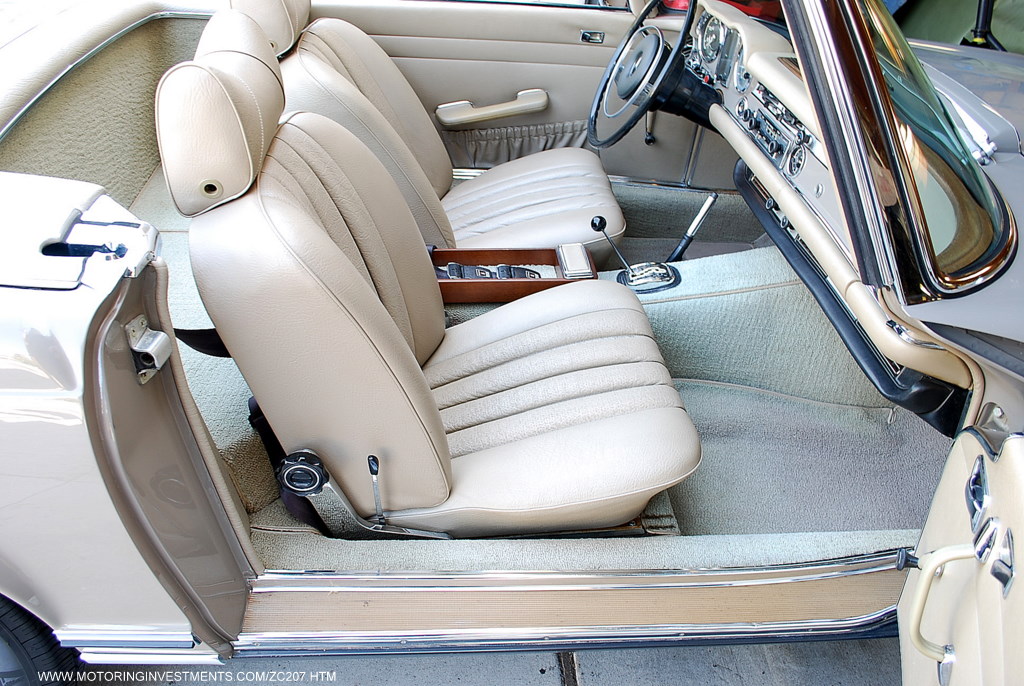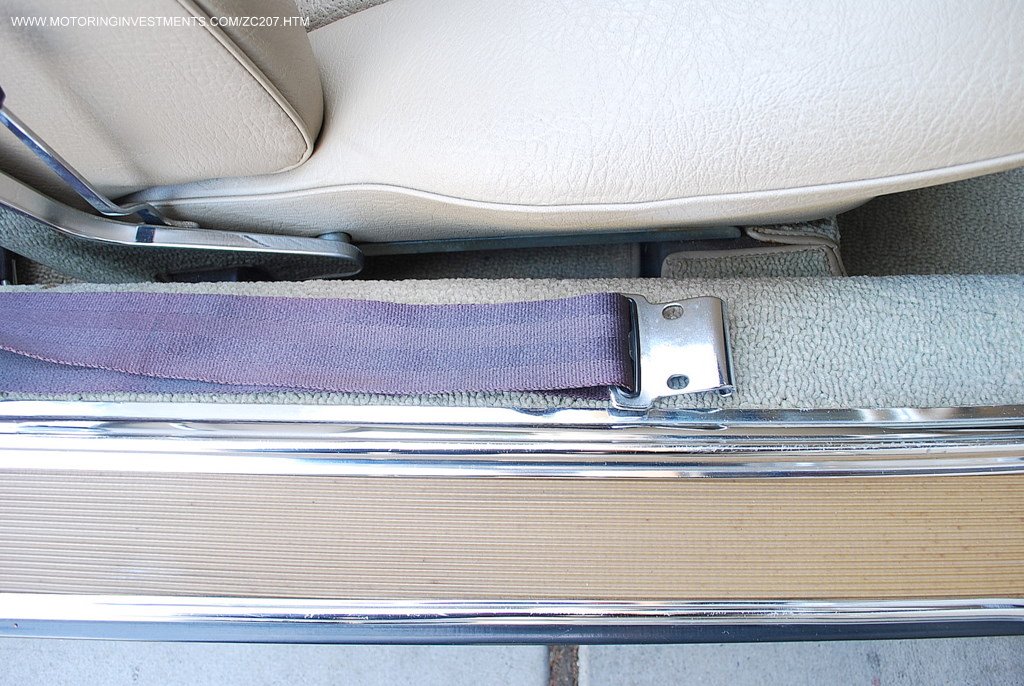 Very rare - factory color coordinated sill-pads are not available new and have not been for many years. New ones if ordered
from Mercedes come black only.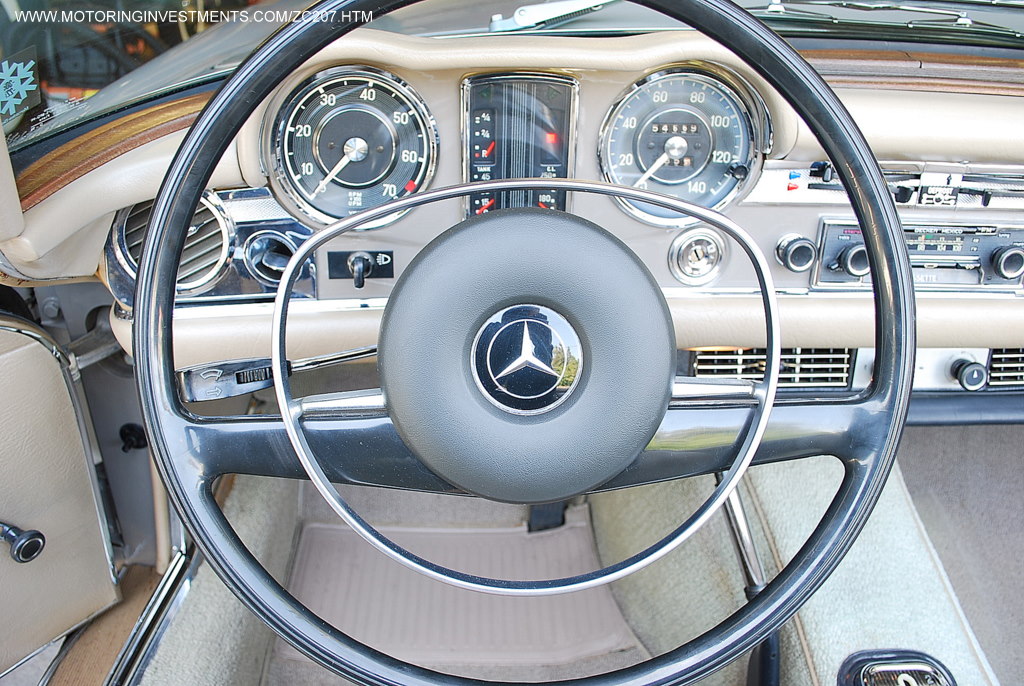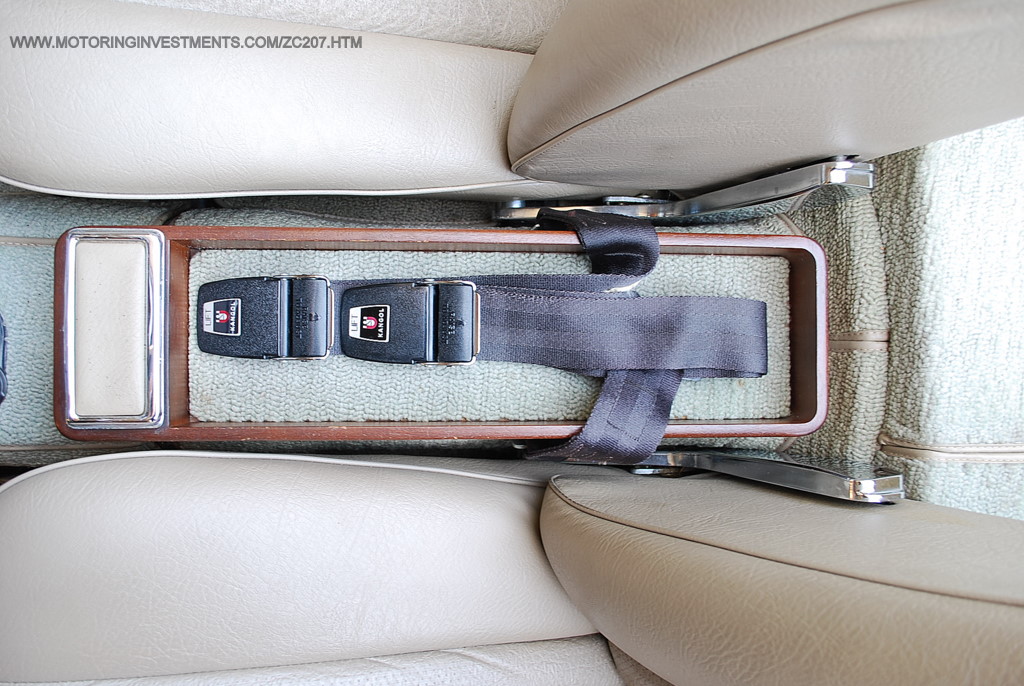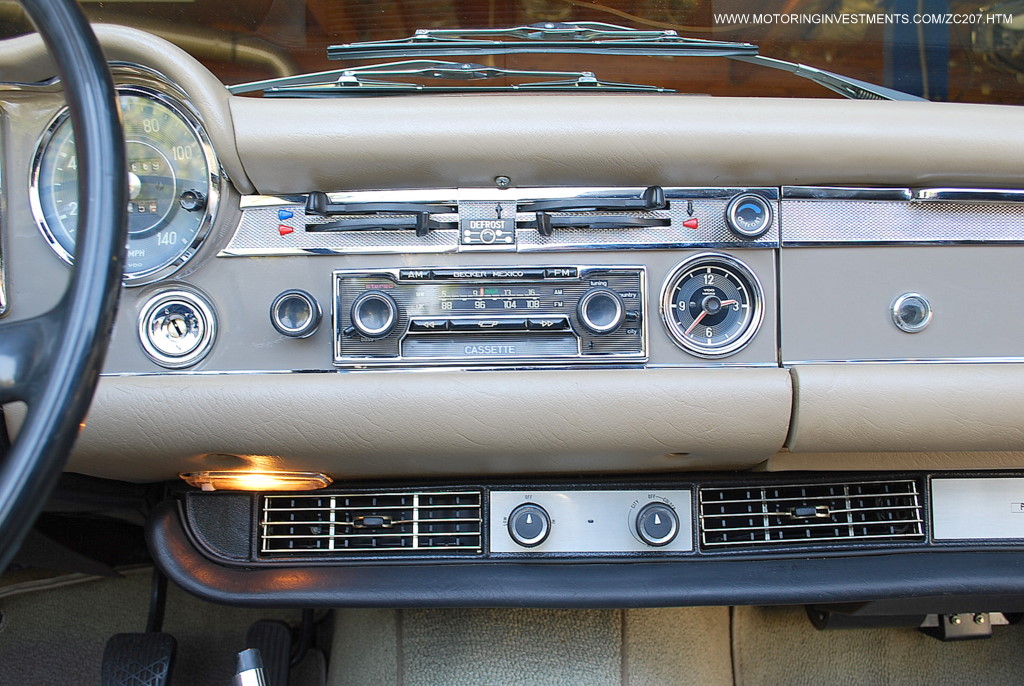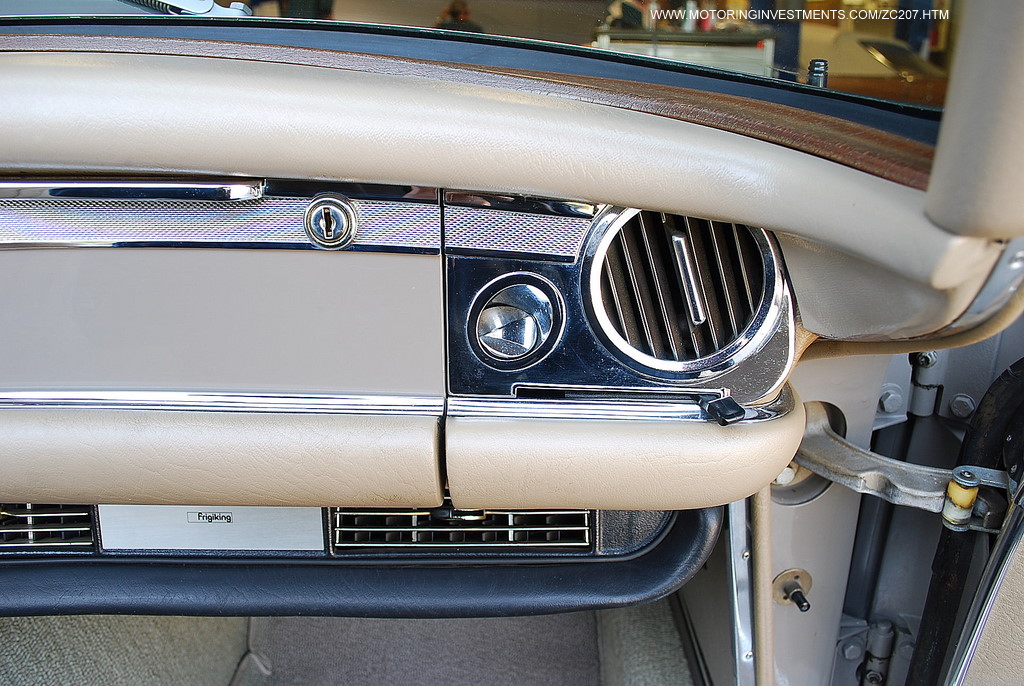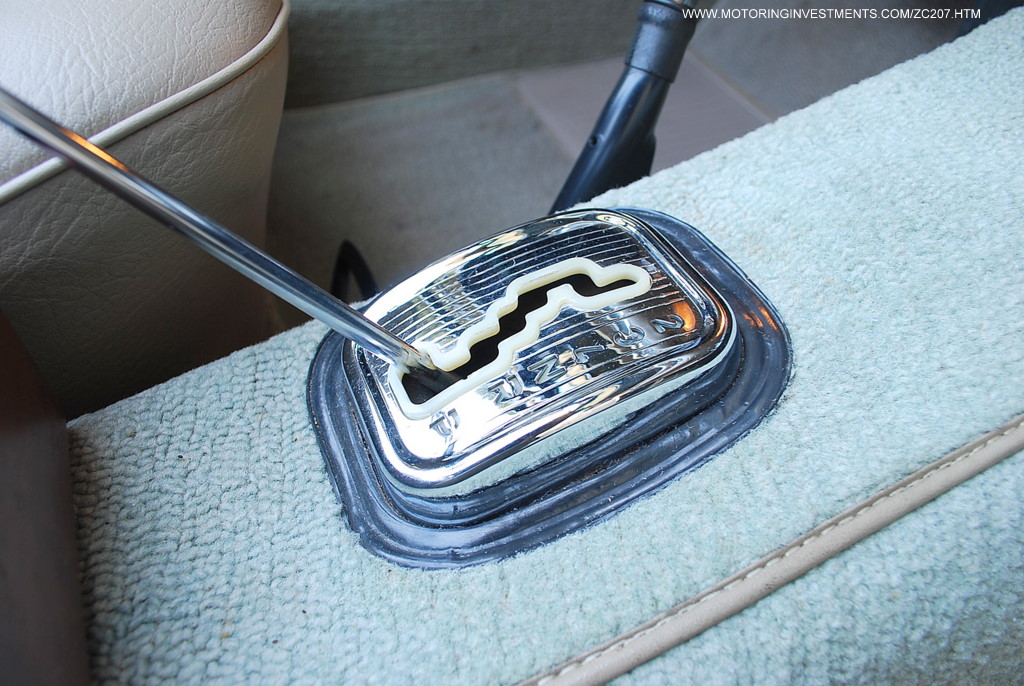 Correct original black rubber shift surround virtually guarantees original carpet!
Above, 5 Aufbau-Nr (basically the body #) is stamped on various panels.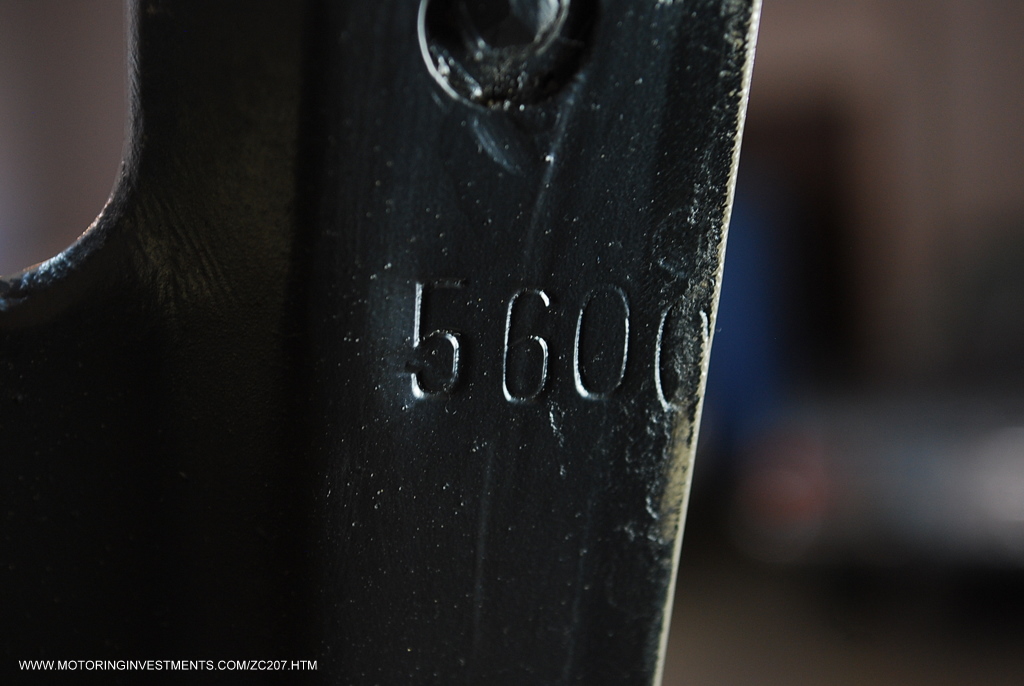 This is the ID plate showing the rare Gray-Beige paint (code 726).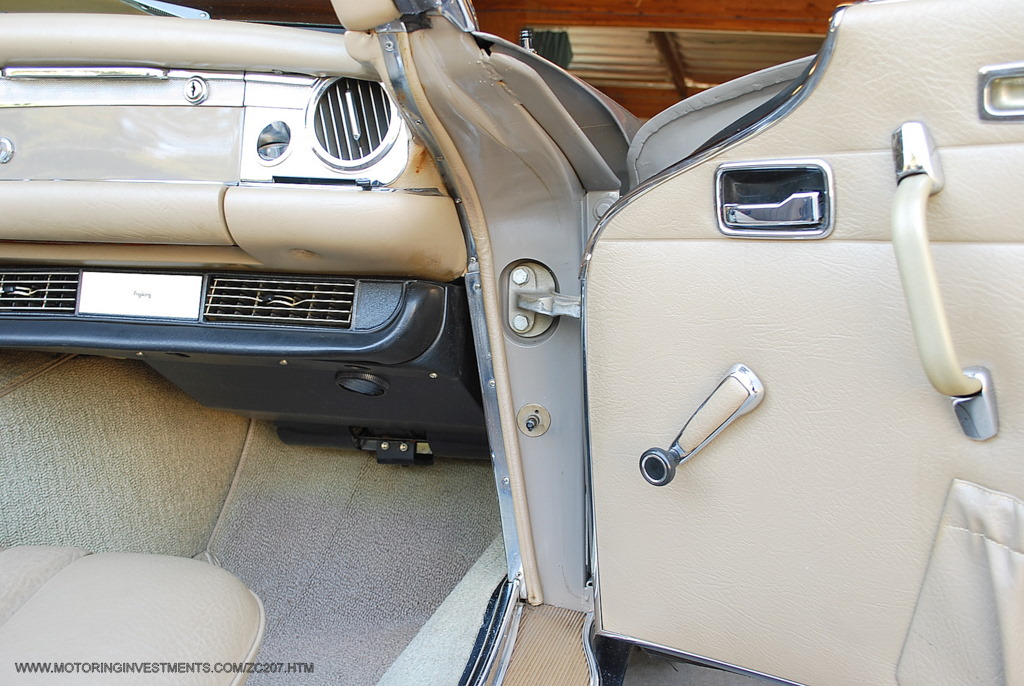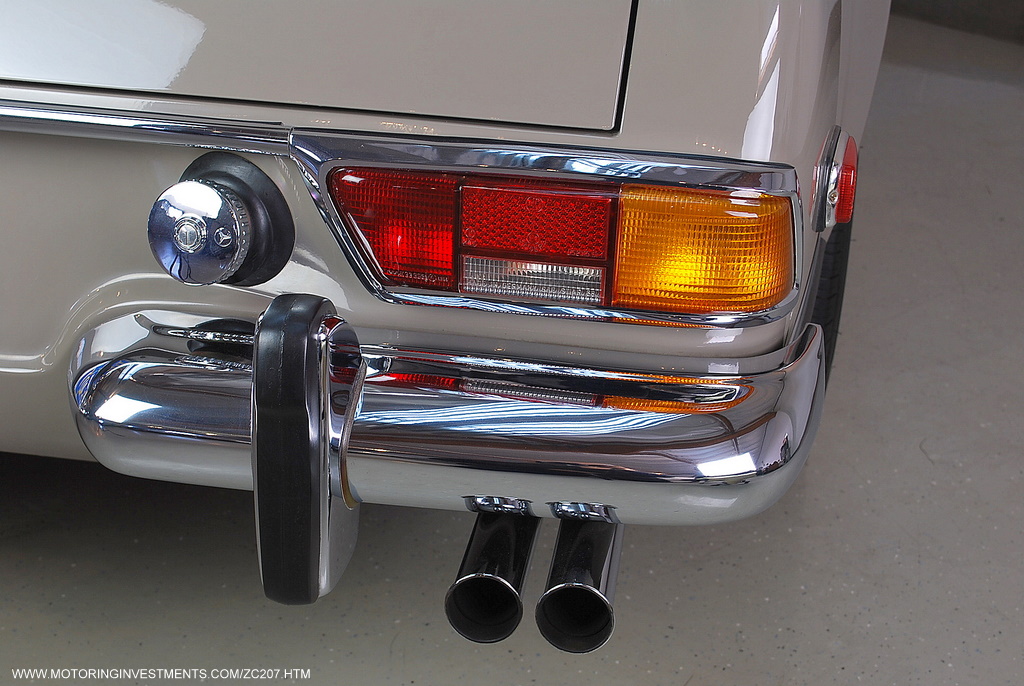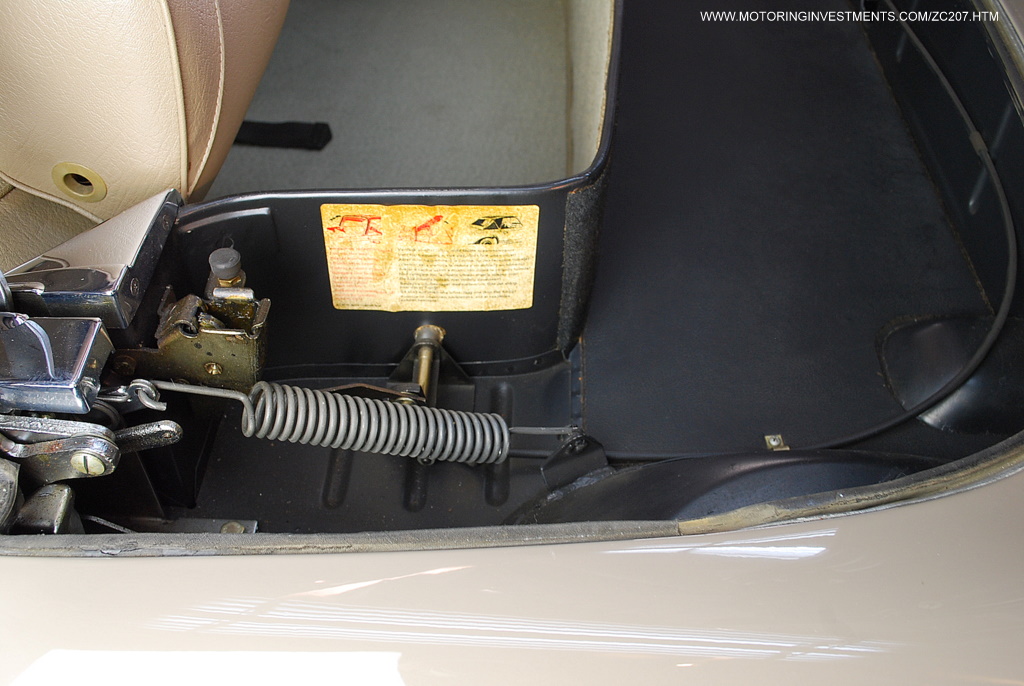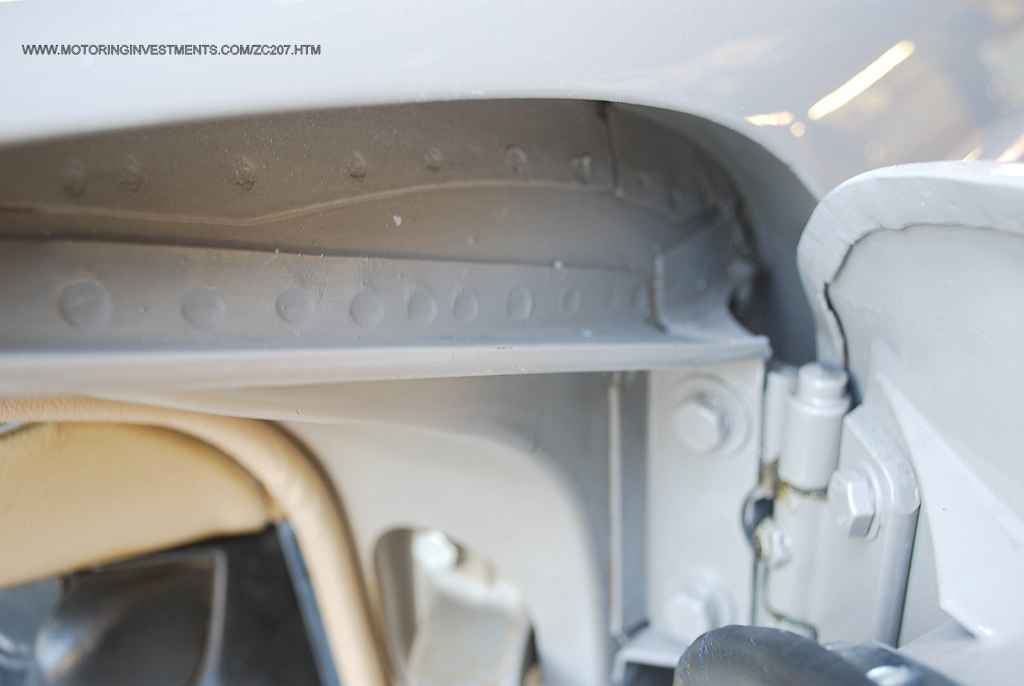 Another indicator of originality - factory spot-welds everywhere.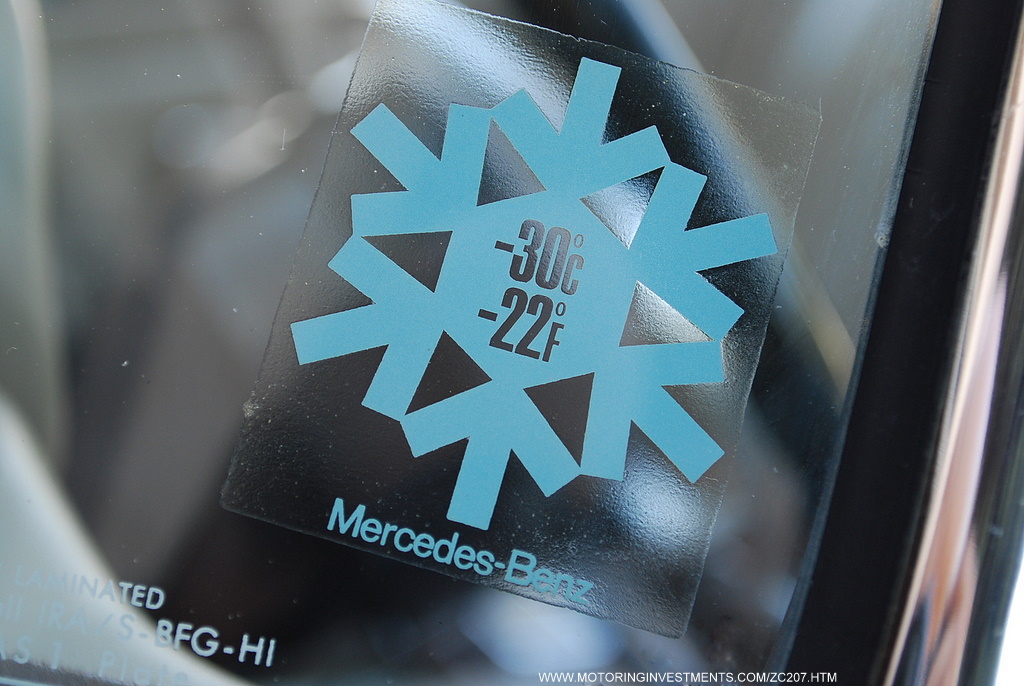 Back up proof of the low original miles is the original windshield with the factory anti-freeze label still in place.
Here are textbook examples of what original headlight notches look like: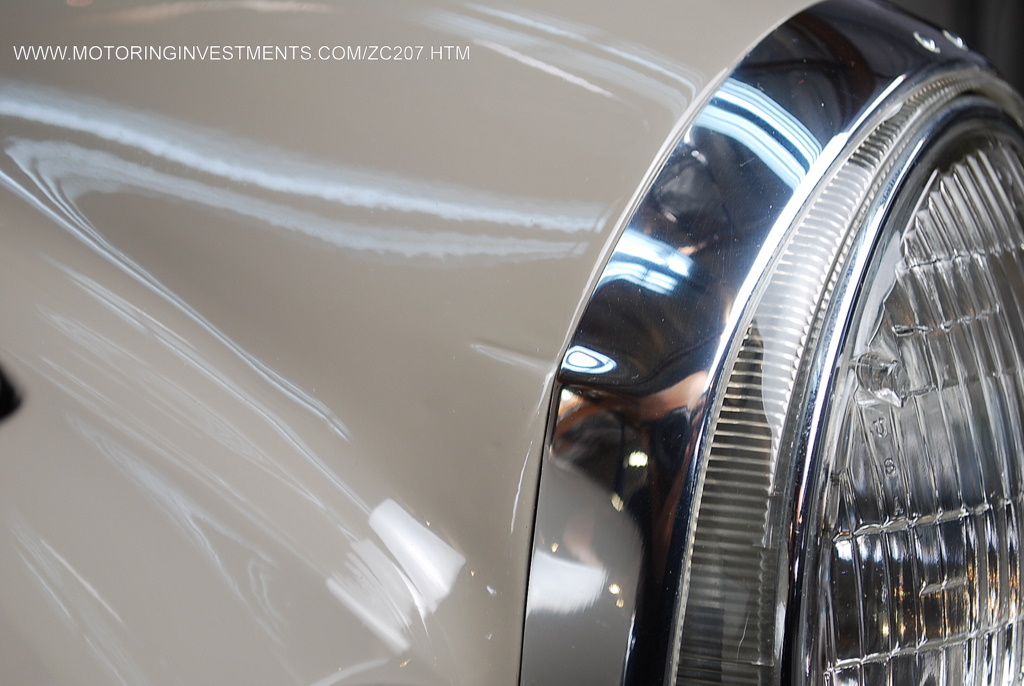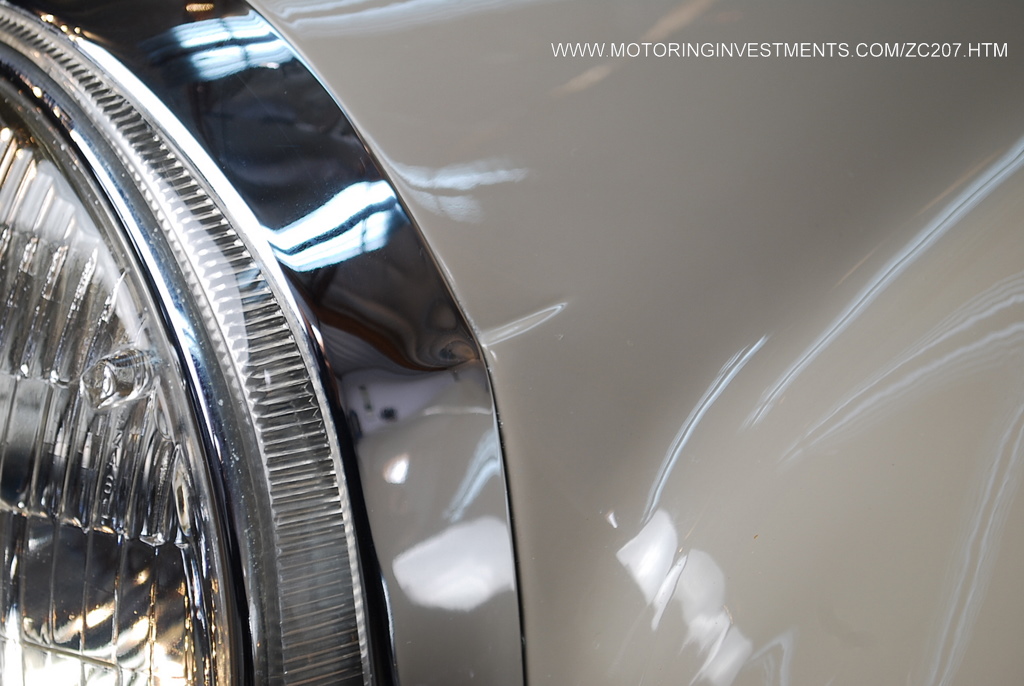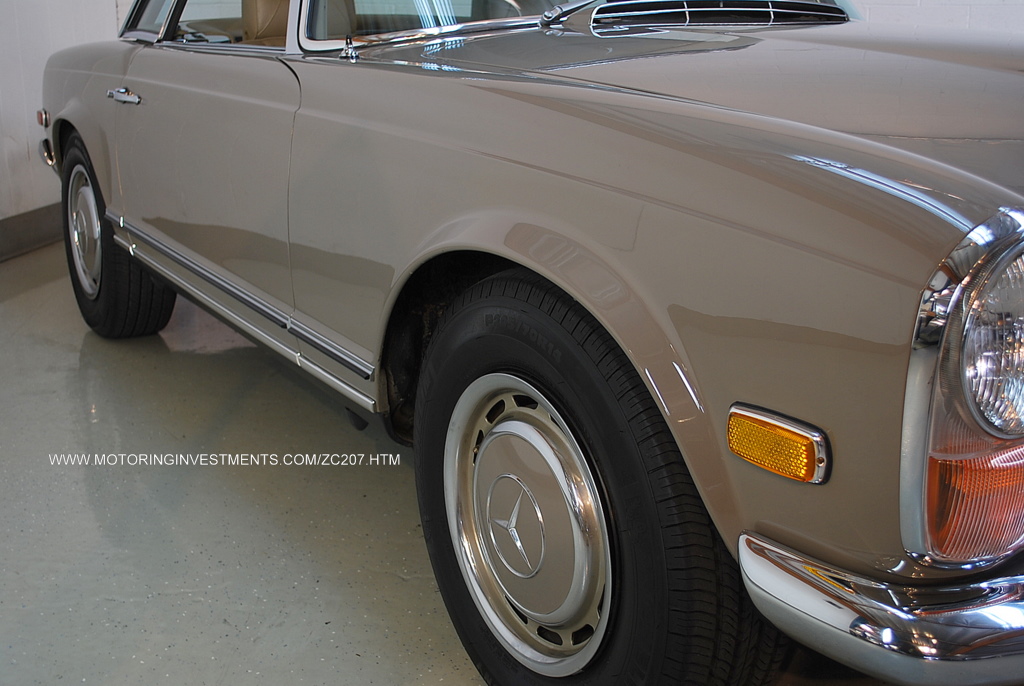 The body is laser straight.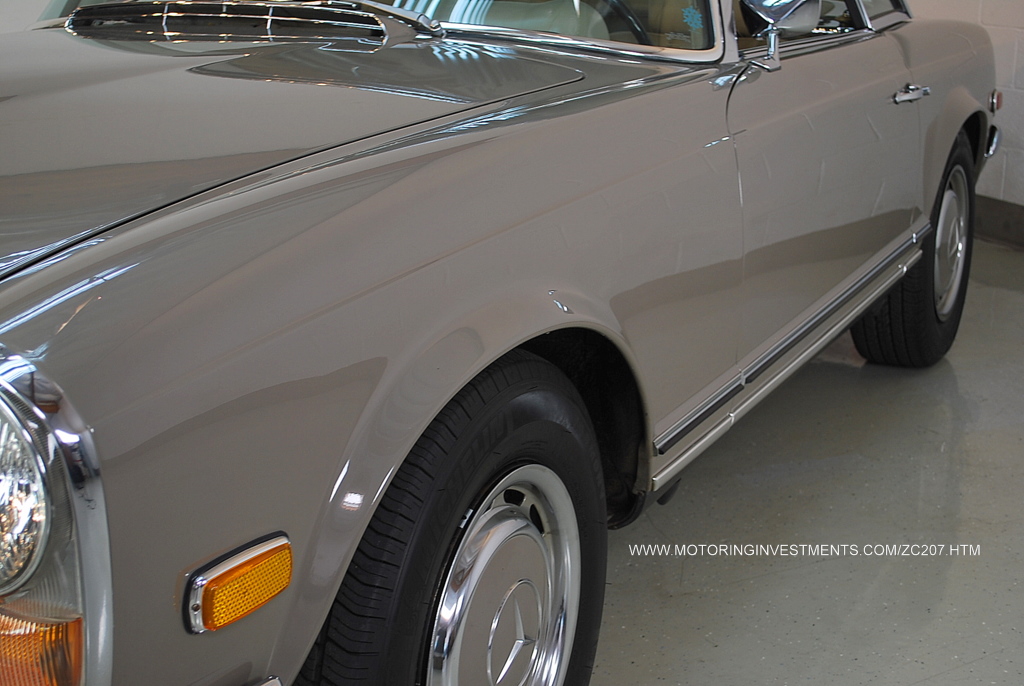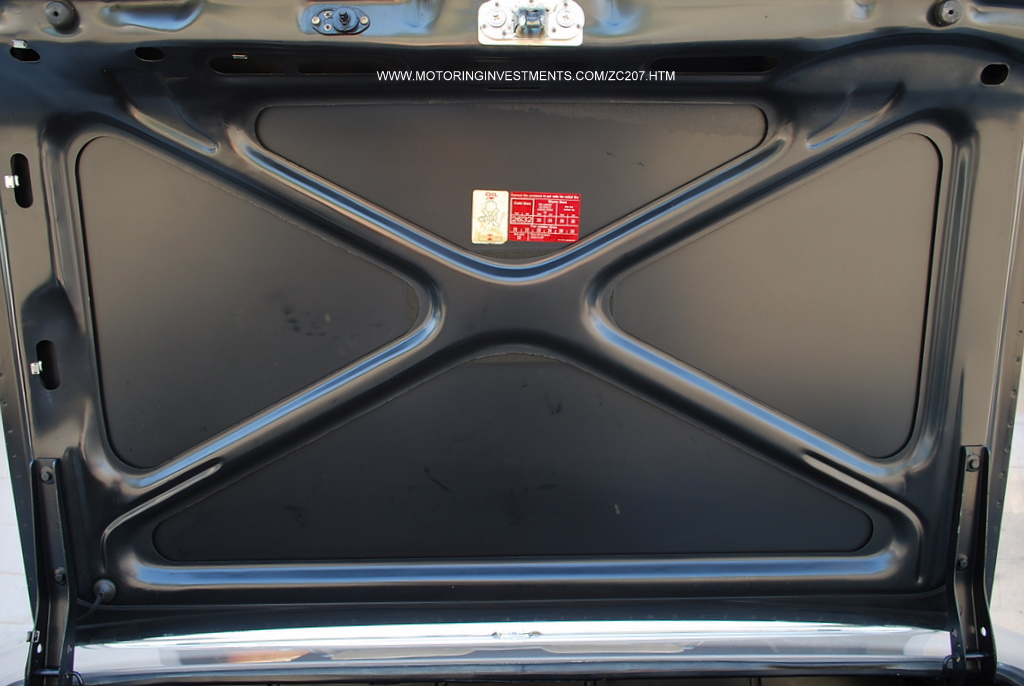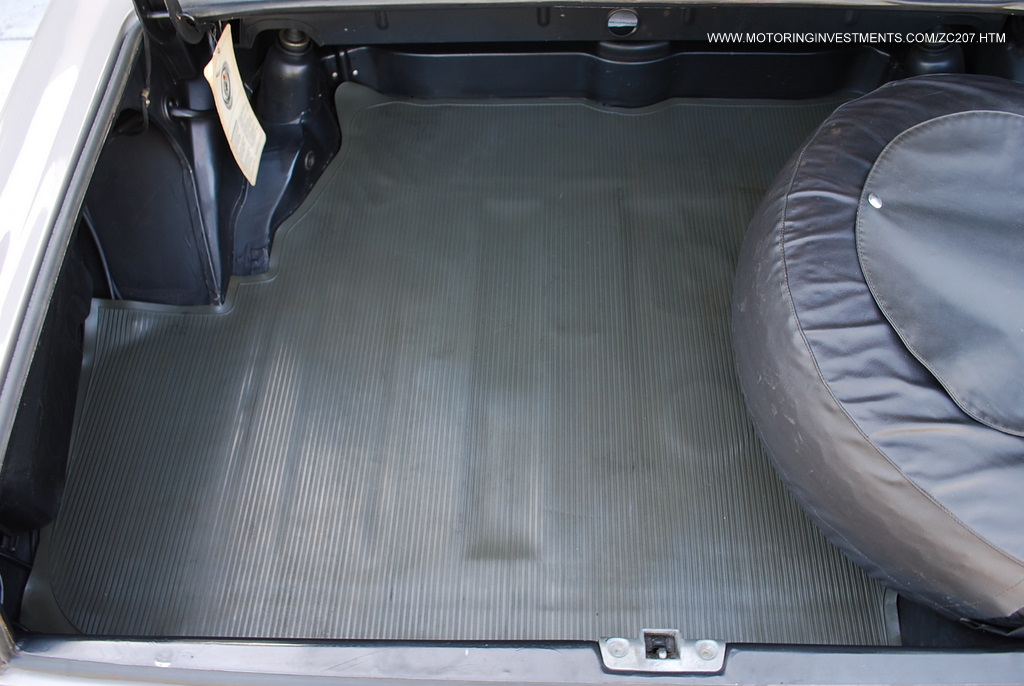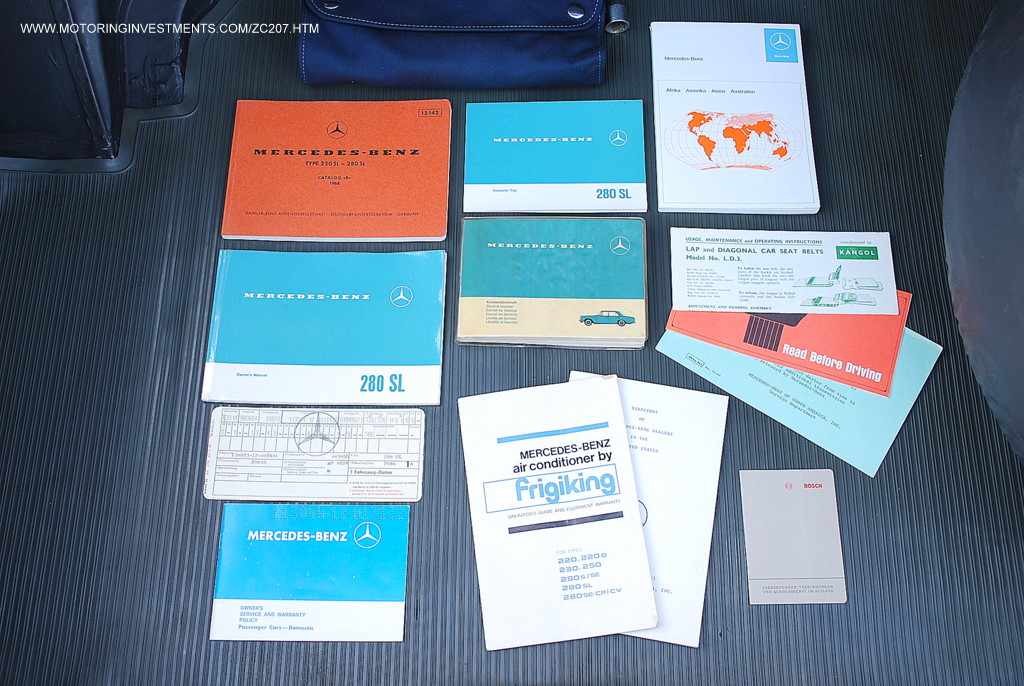 It comes with this cool, period highway Emergency kit!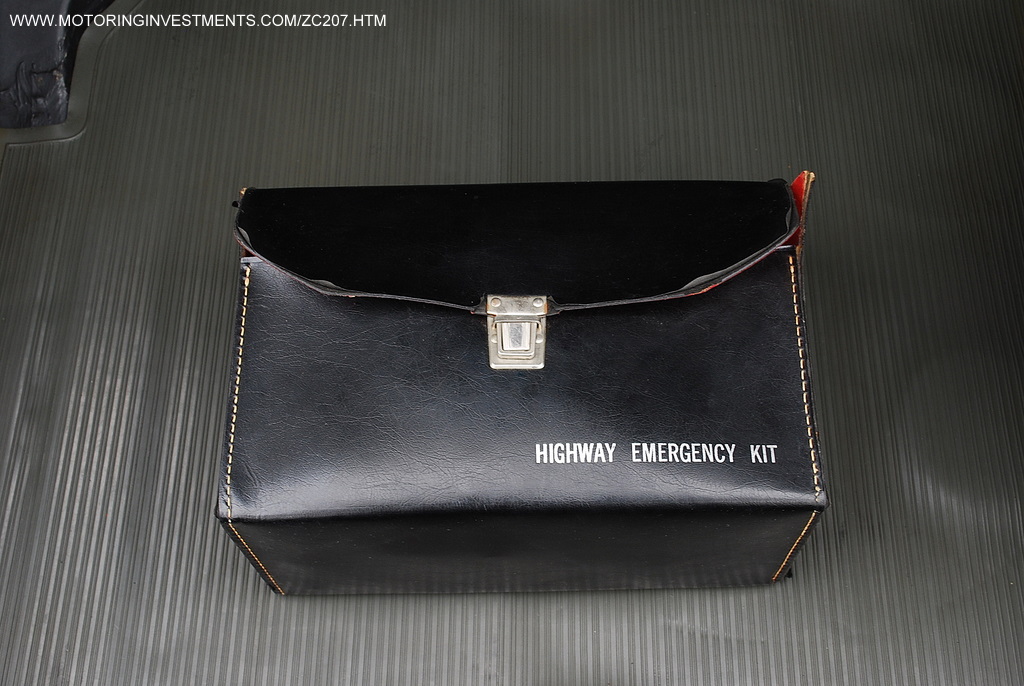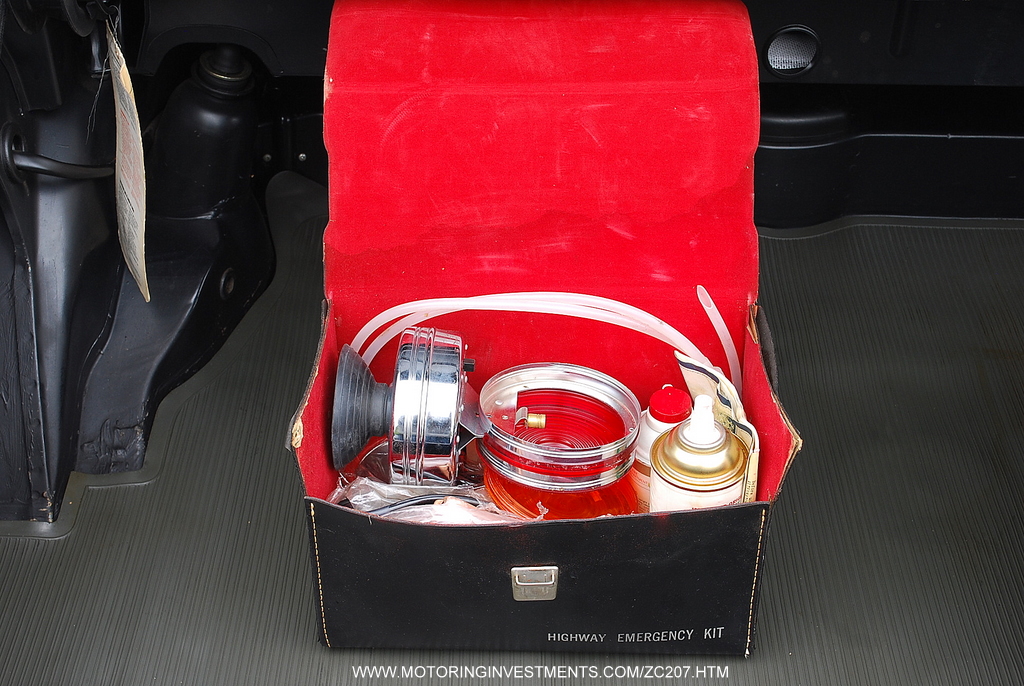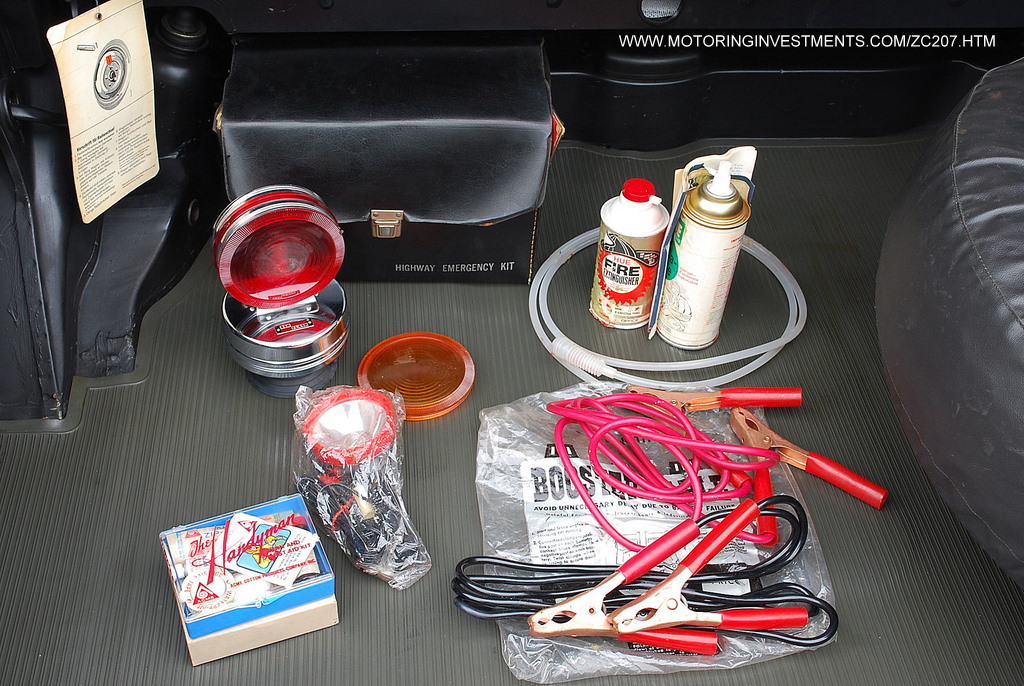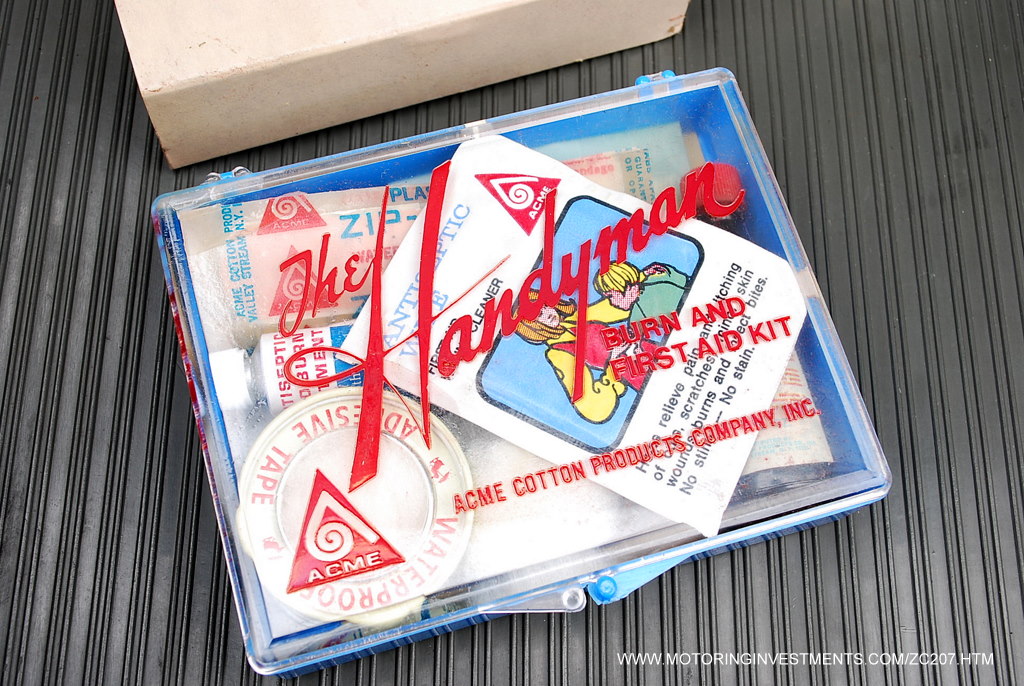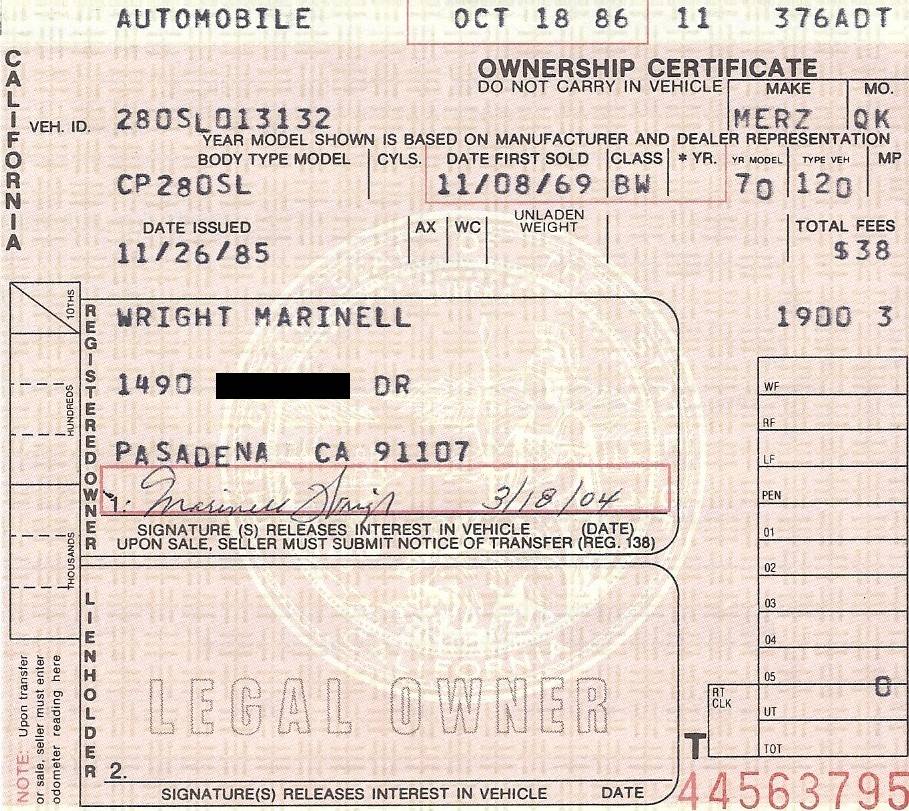 This is a one owner car still on its original "pink slip" (title).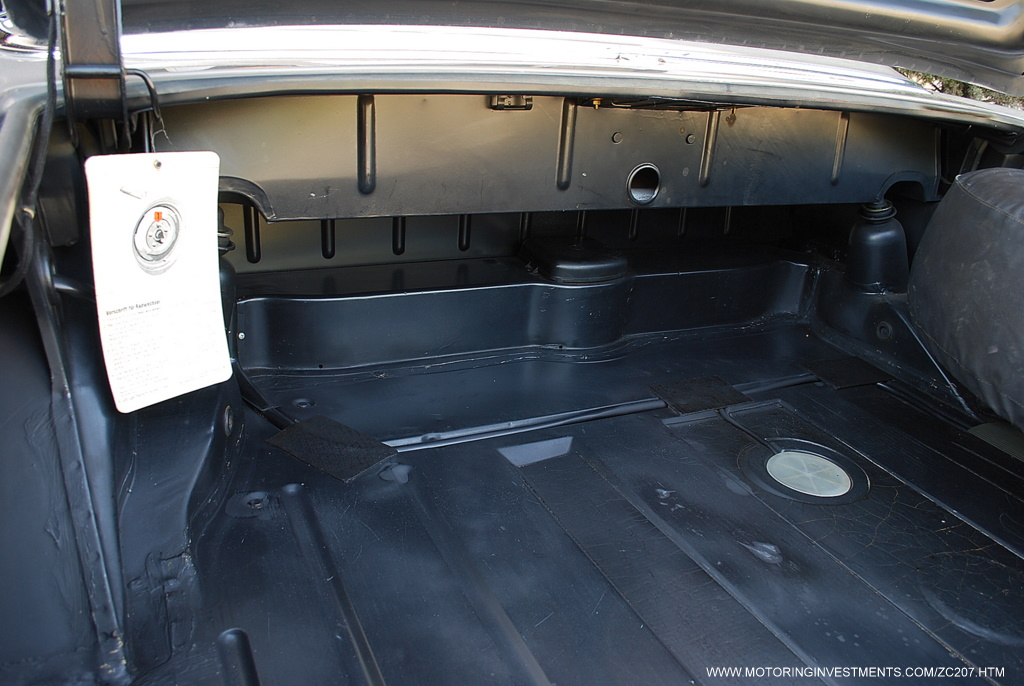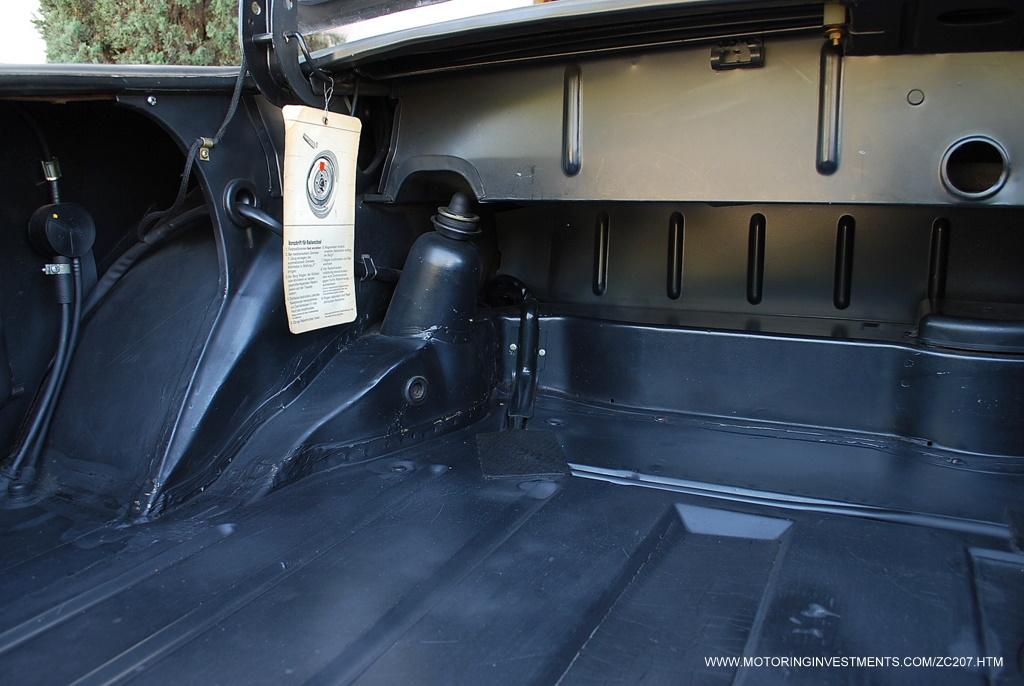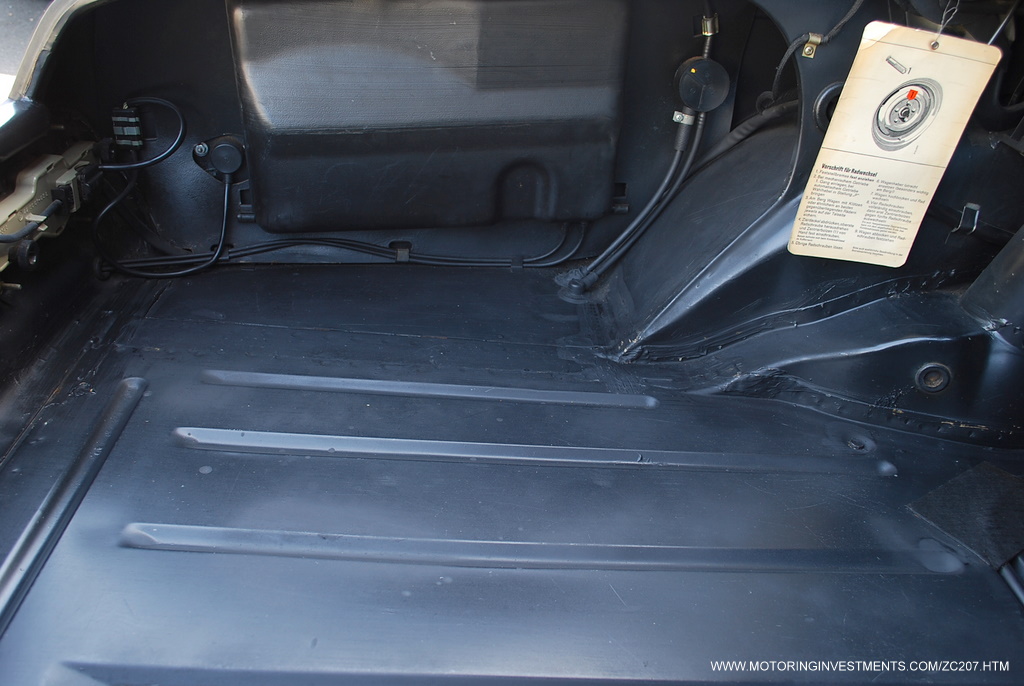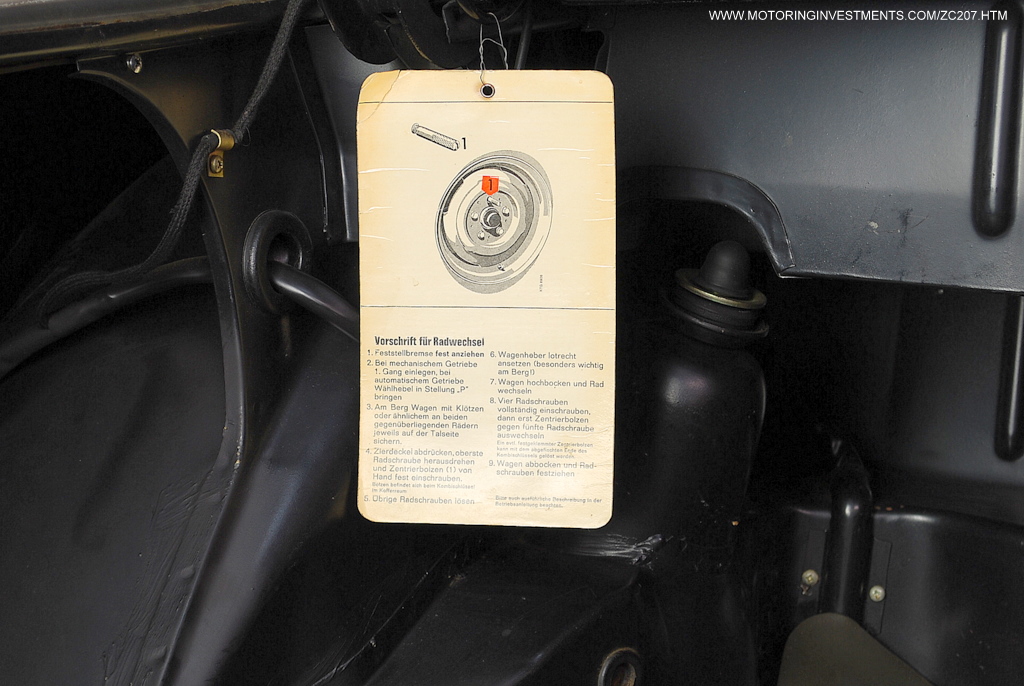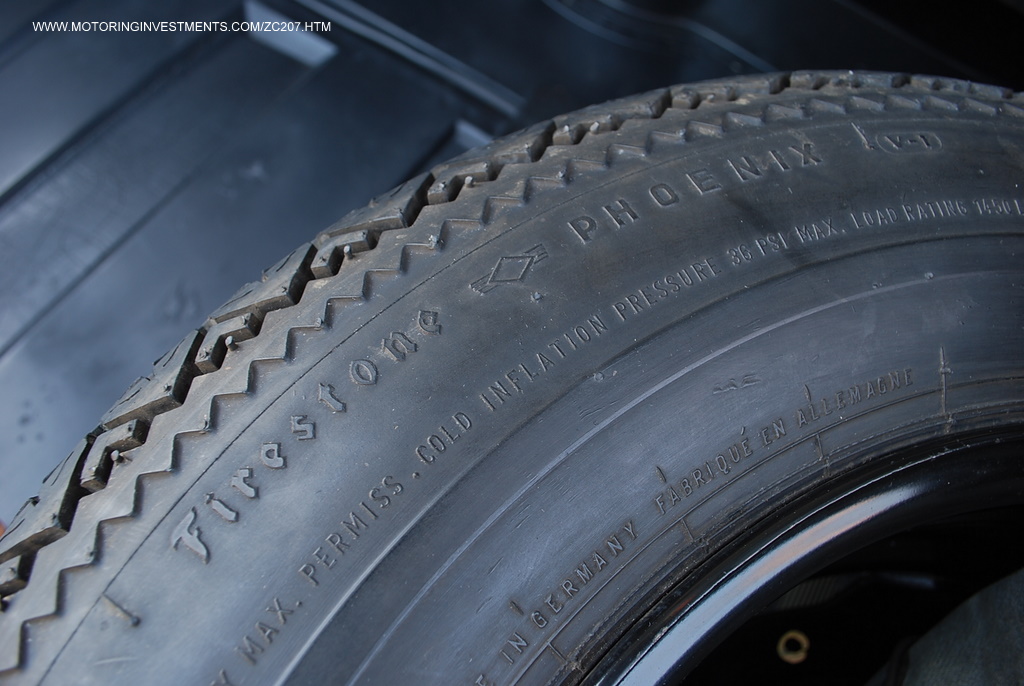 Original Phoenix Firestone spare tire - per the data card.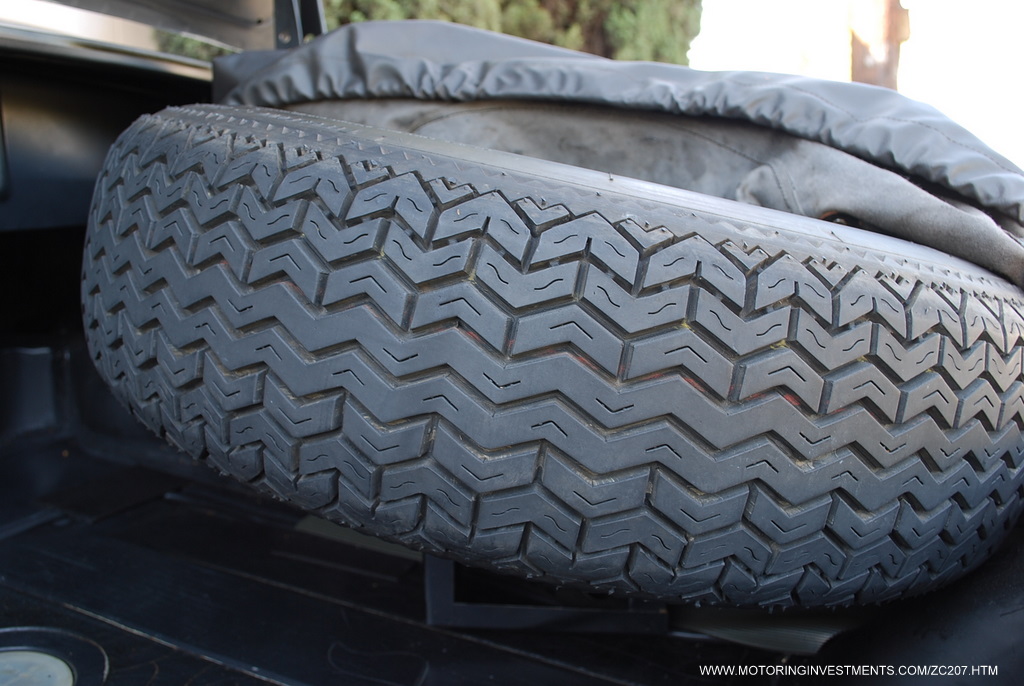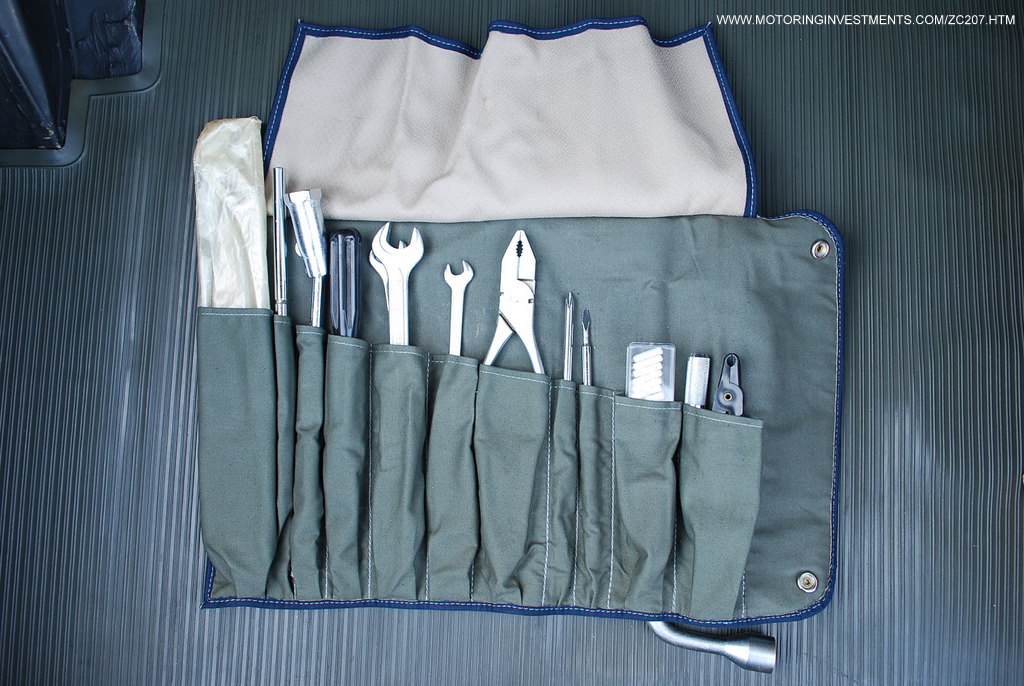 One of the pairs of pliers is still in its original waxed paper!
Below one can see the date stamp on the original trunk seal (stamped upside down - the bottom two photos have been flipped over for easier reading).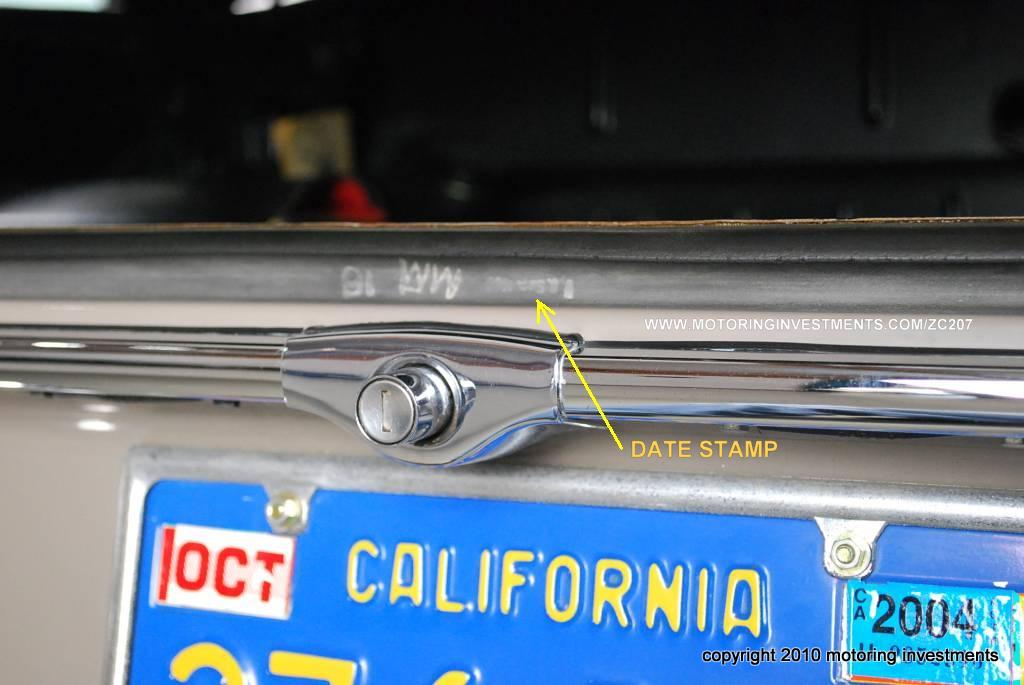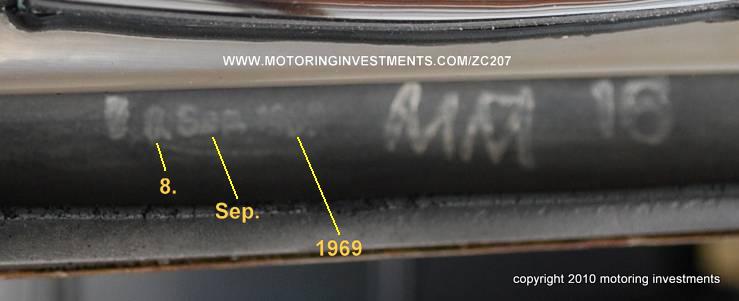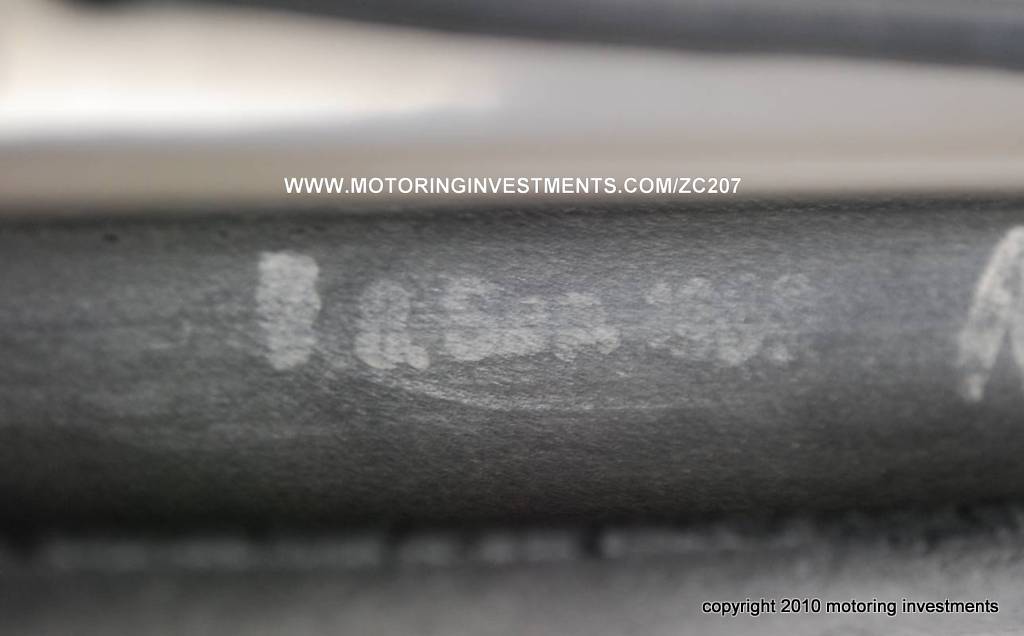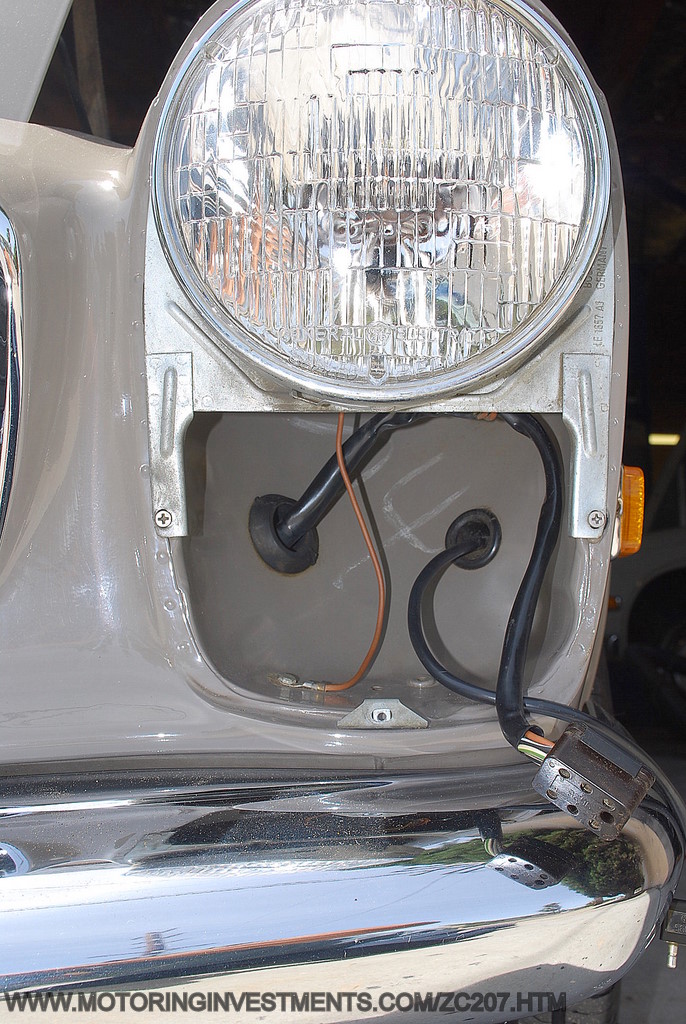 The factory inspector's grease pencil mark still resides behind the headlight buckets.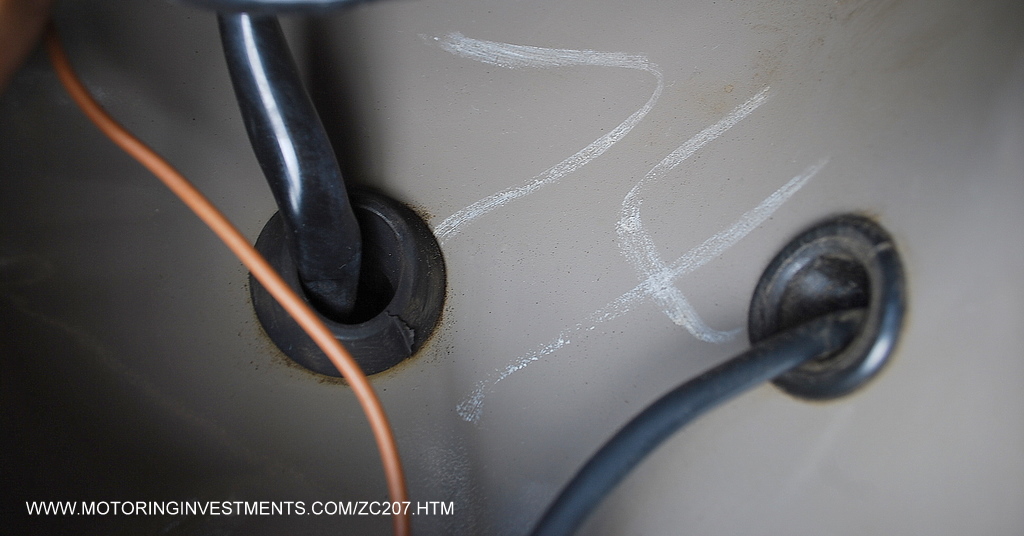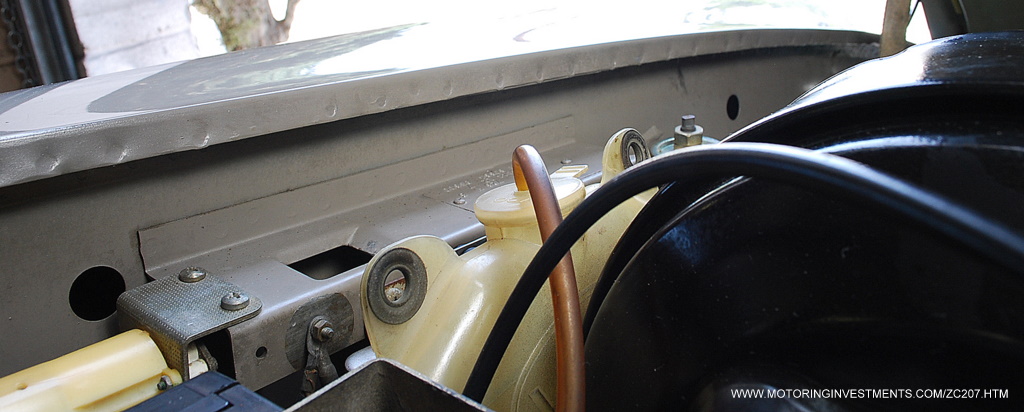 Above and below you see perfectly original factory spot welds at the tops of the front fenders.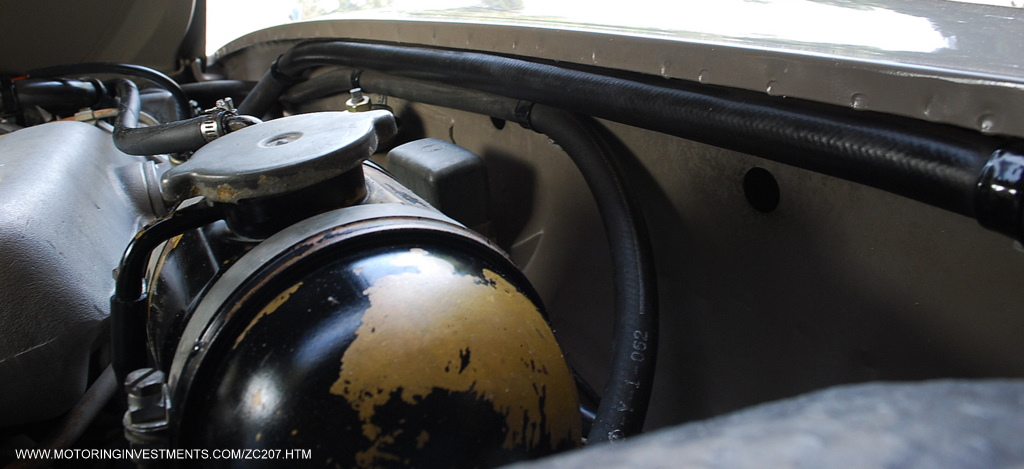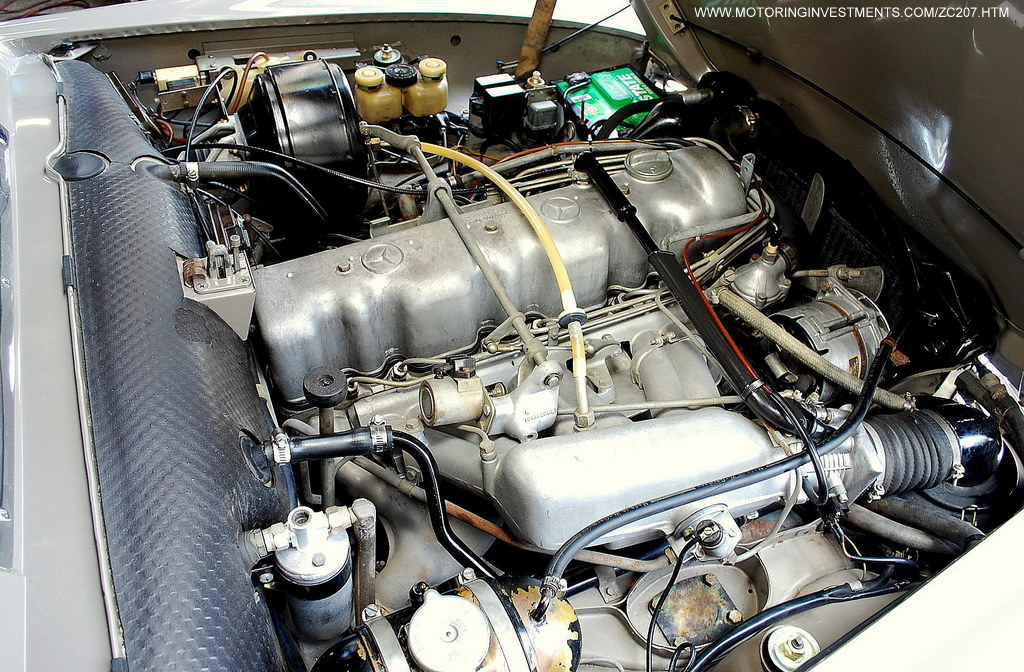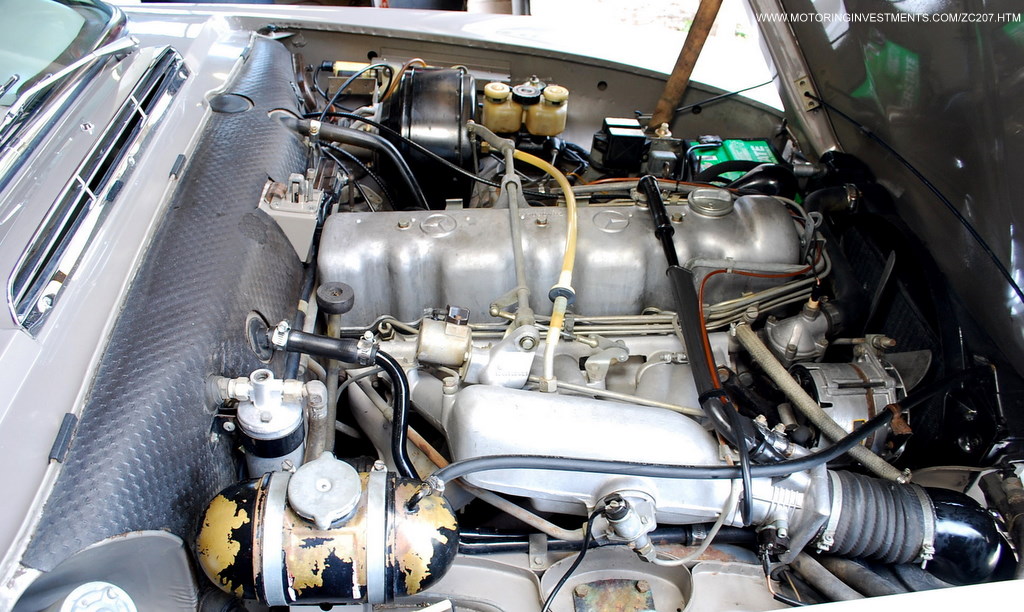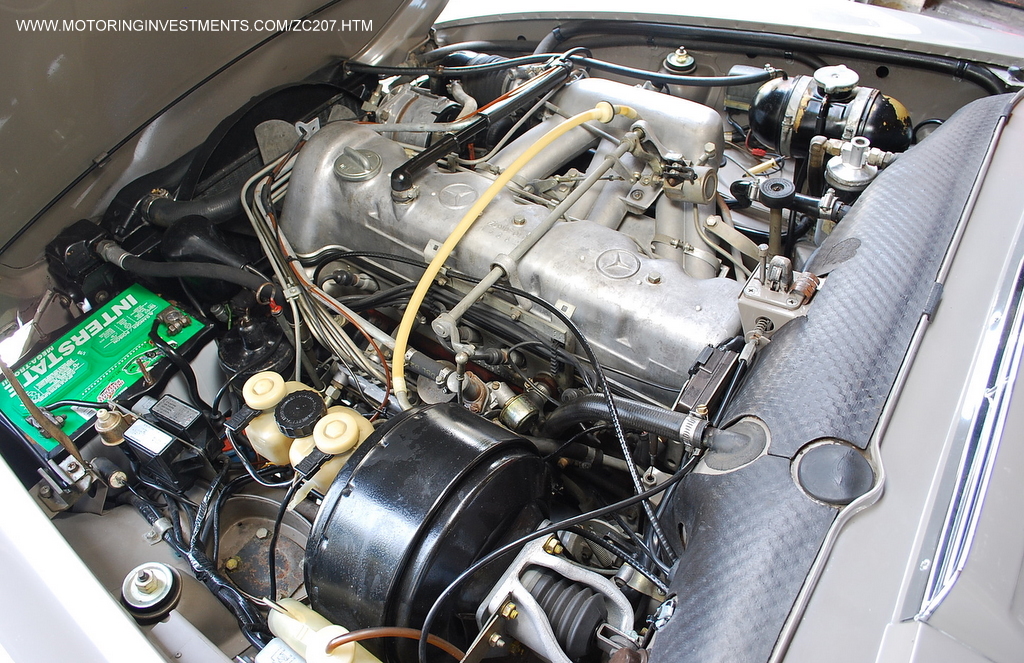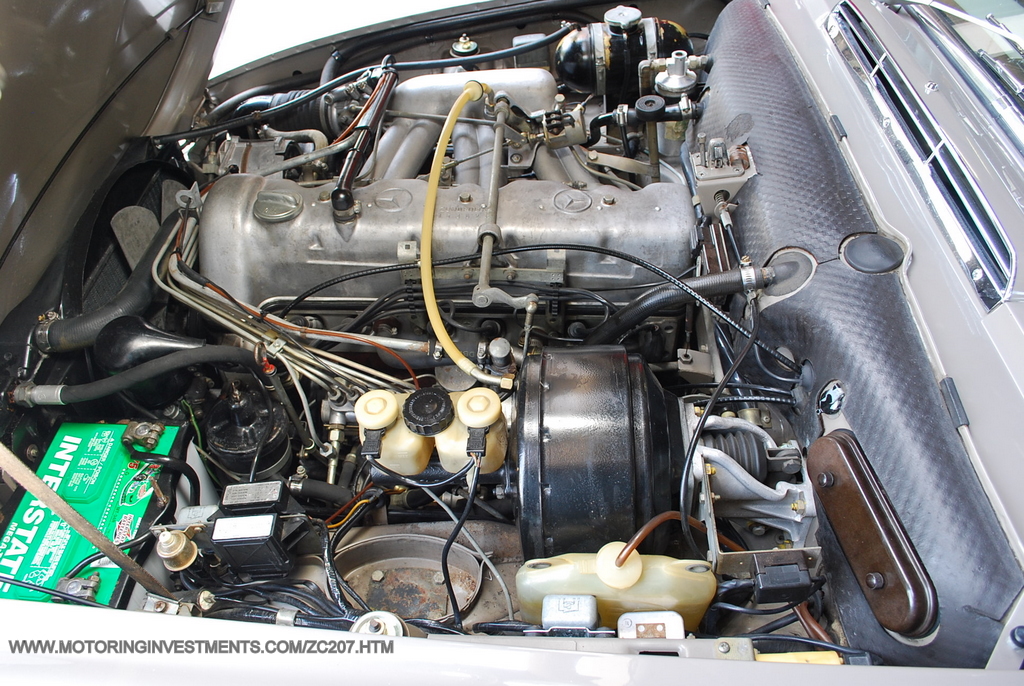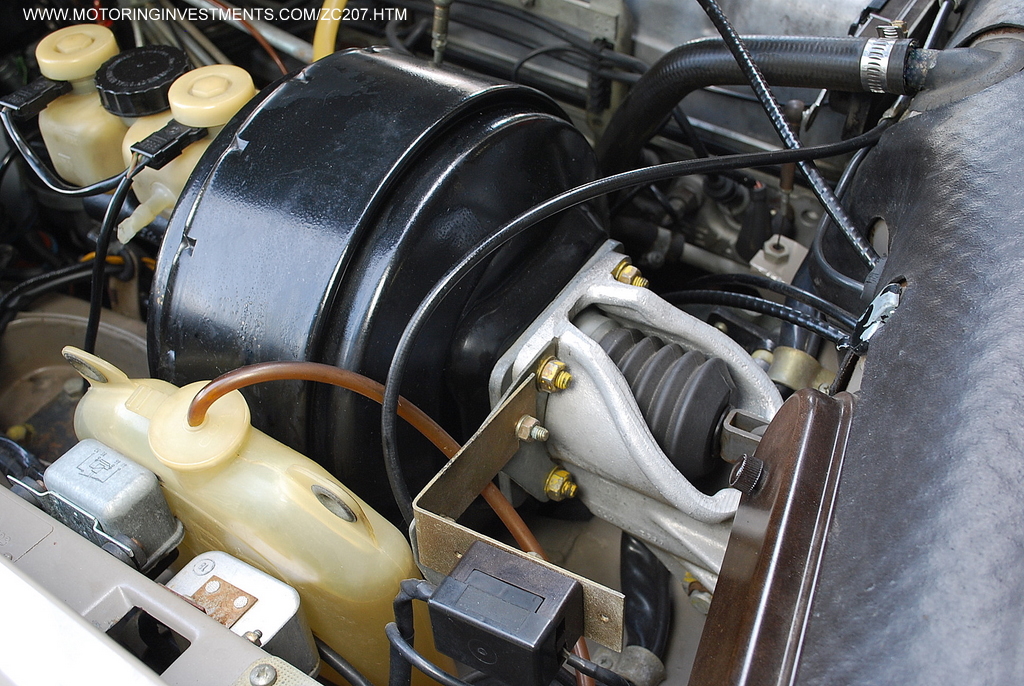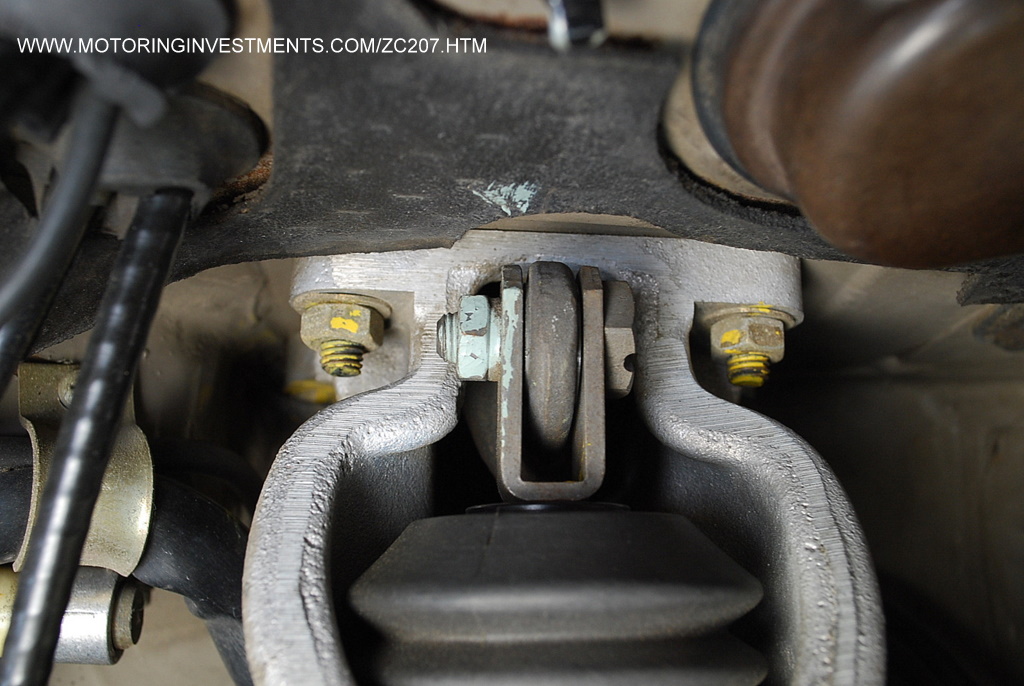 Traces of yellow paint (indicating the fasteners were tightened to specified torque) left by the factory technician can be found everywhere.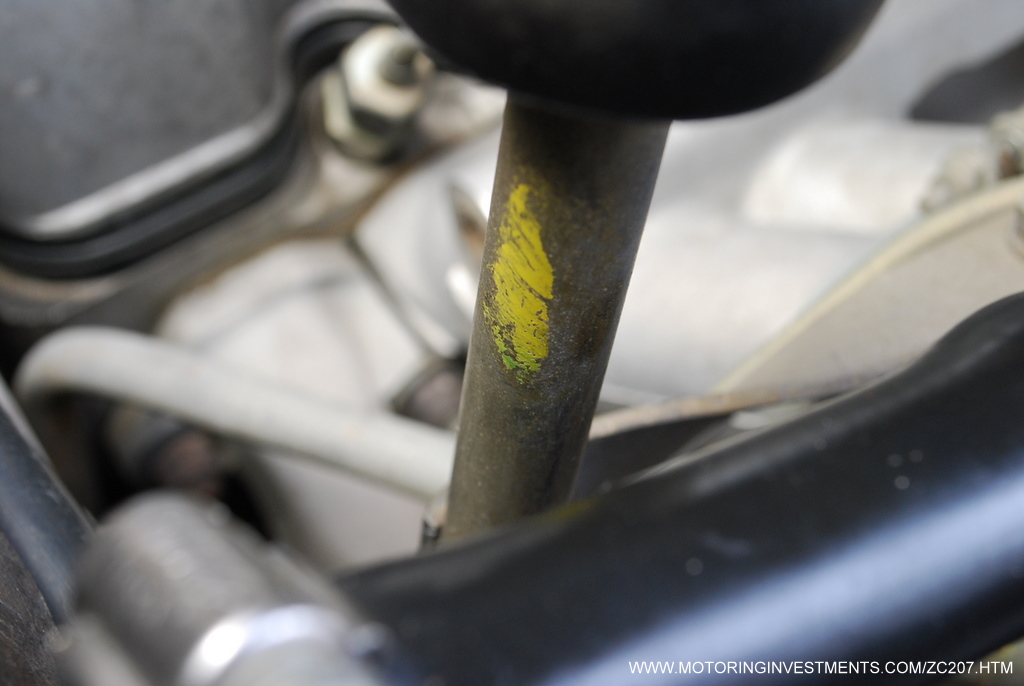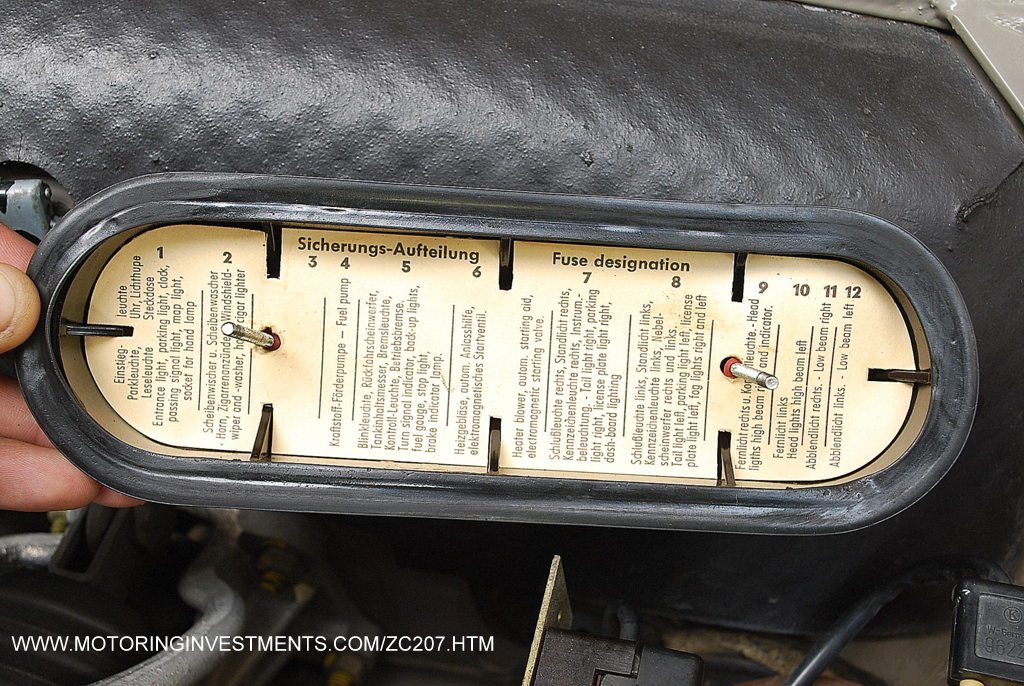 Fuse panel lid identification label in English and German (with Spanish on the back side)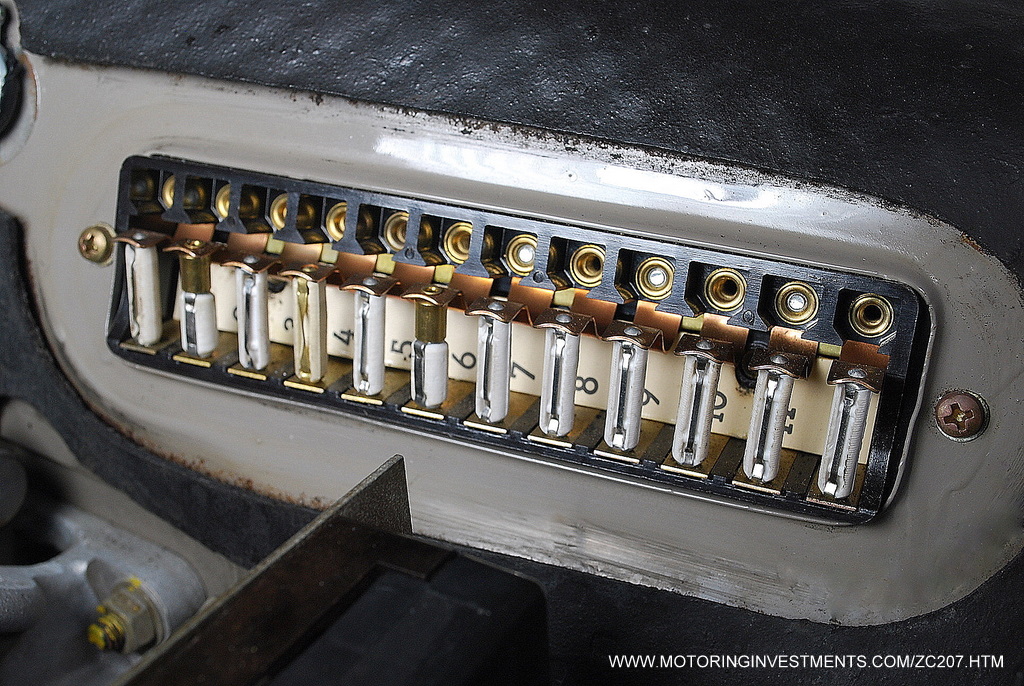 Above shows the original fuse panel with the paper place card still in place (most are long gone).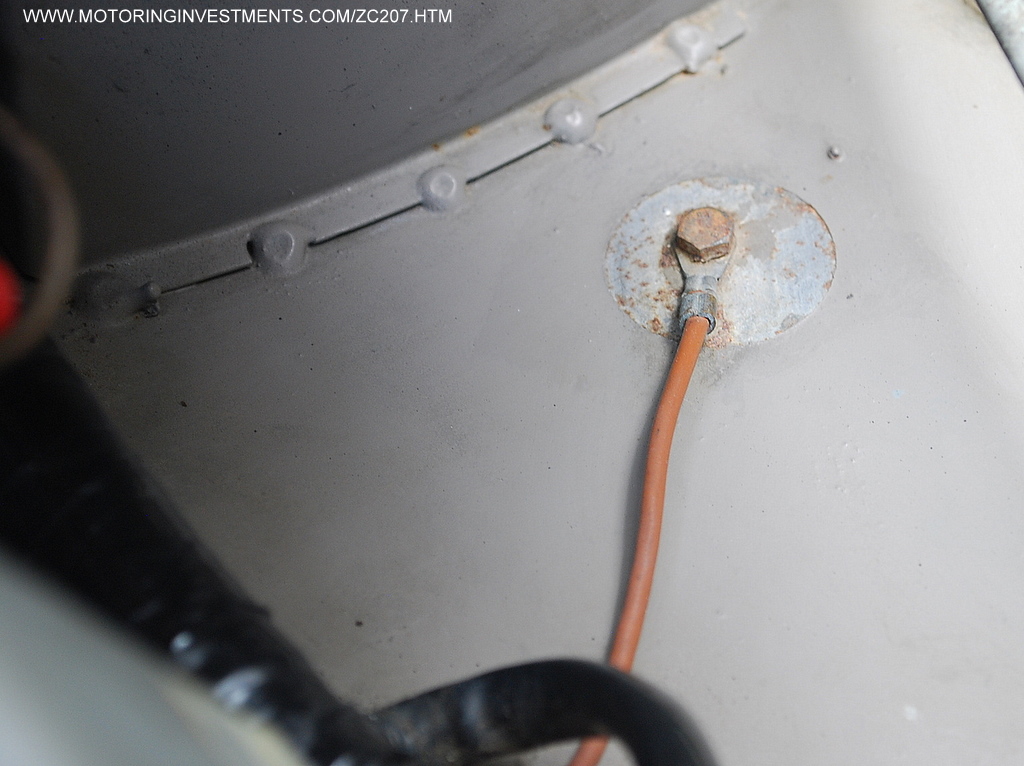 Above shows the circular area left unpainted by the factory for a ground connection.
The following are some of the most important photos when buying a Pagoda: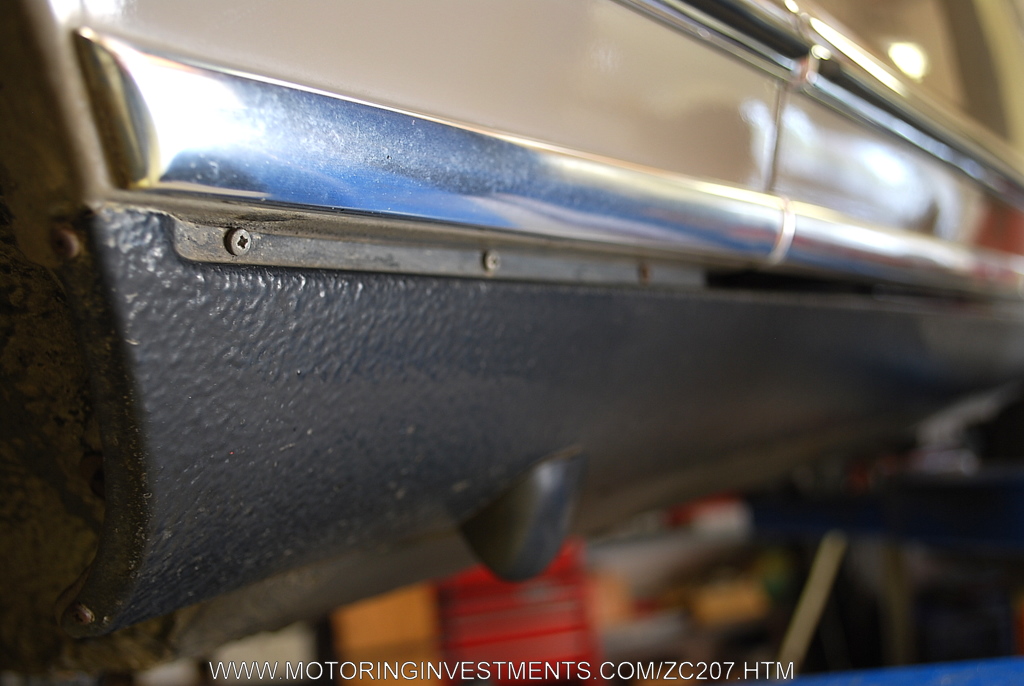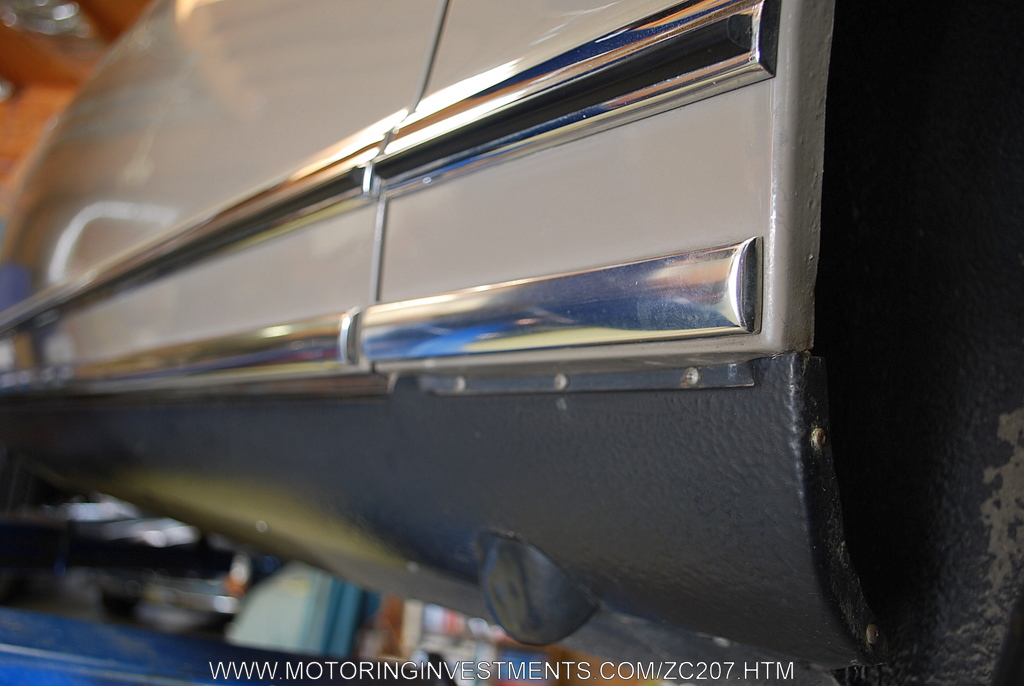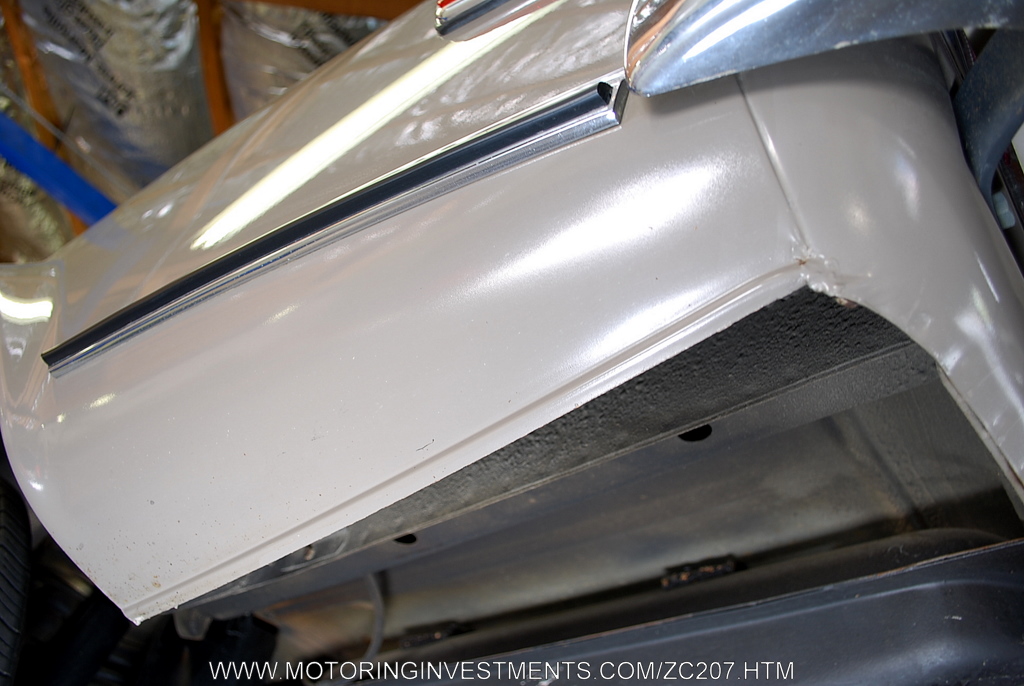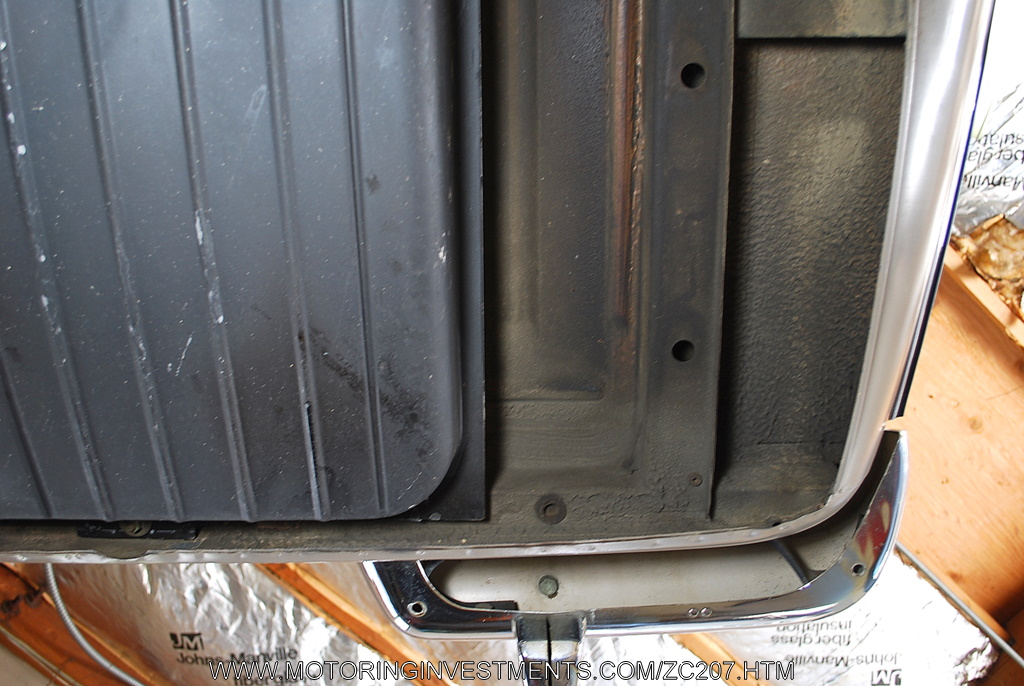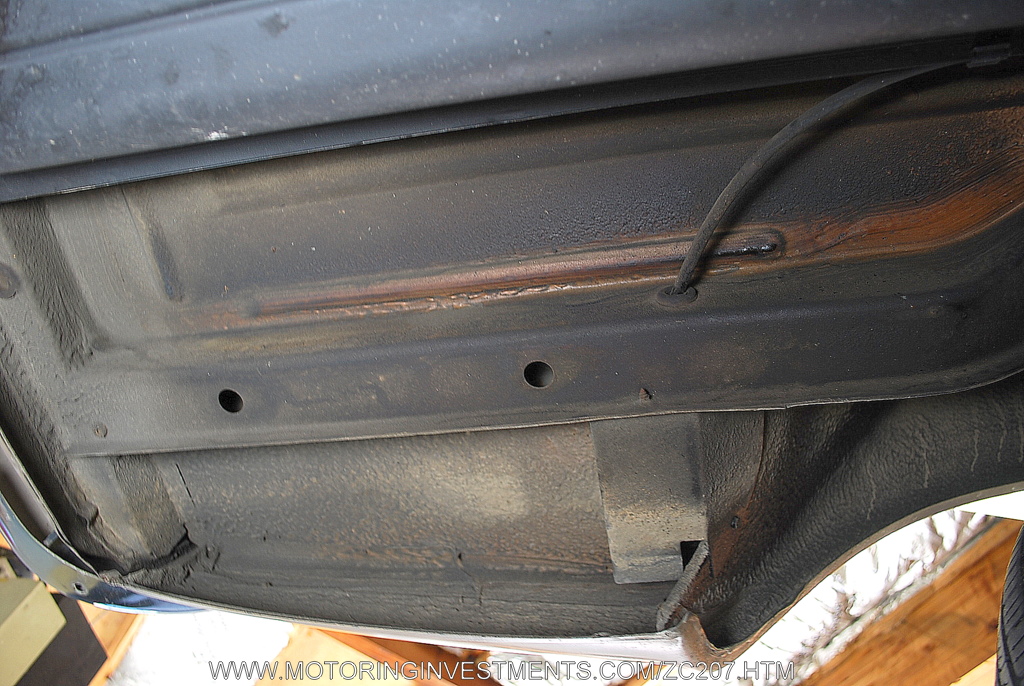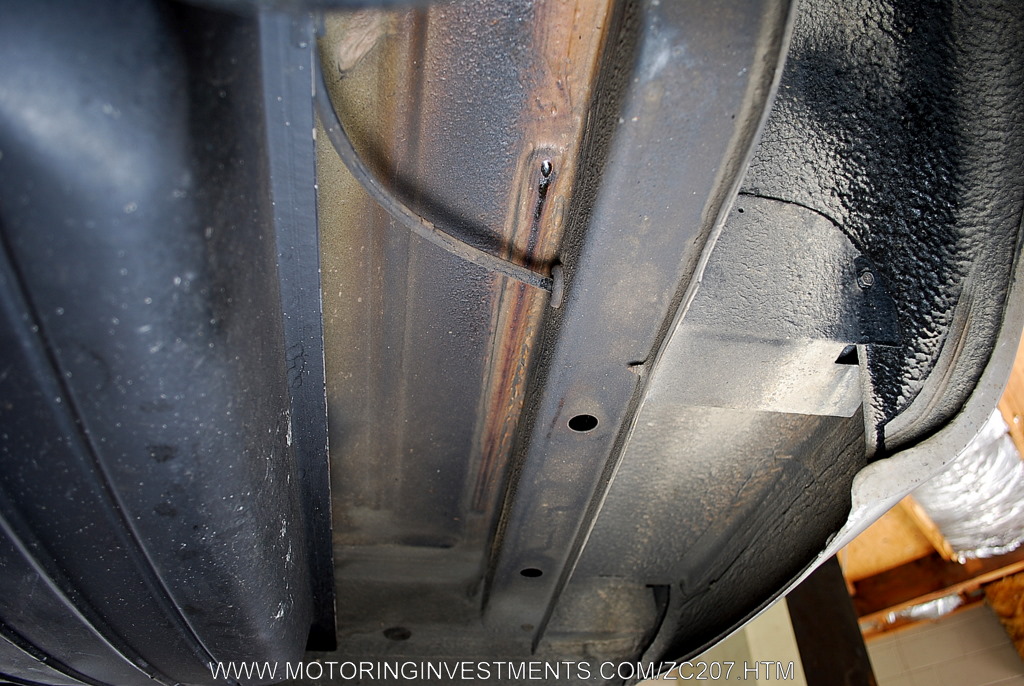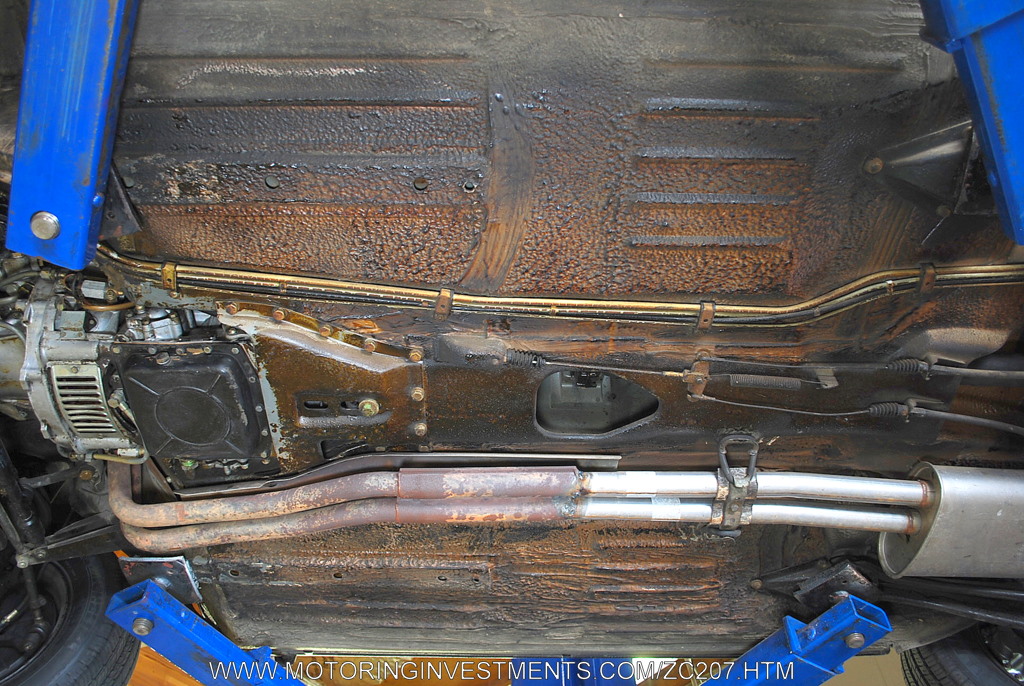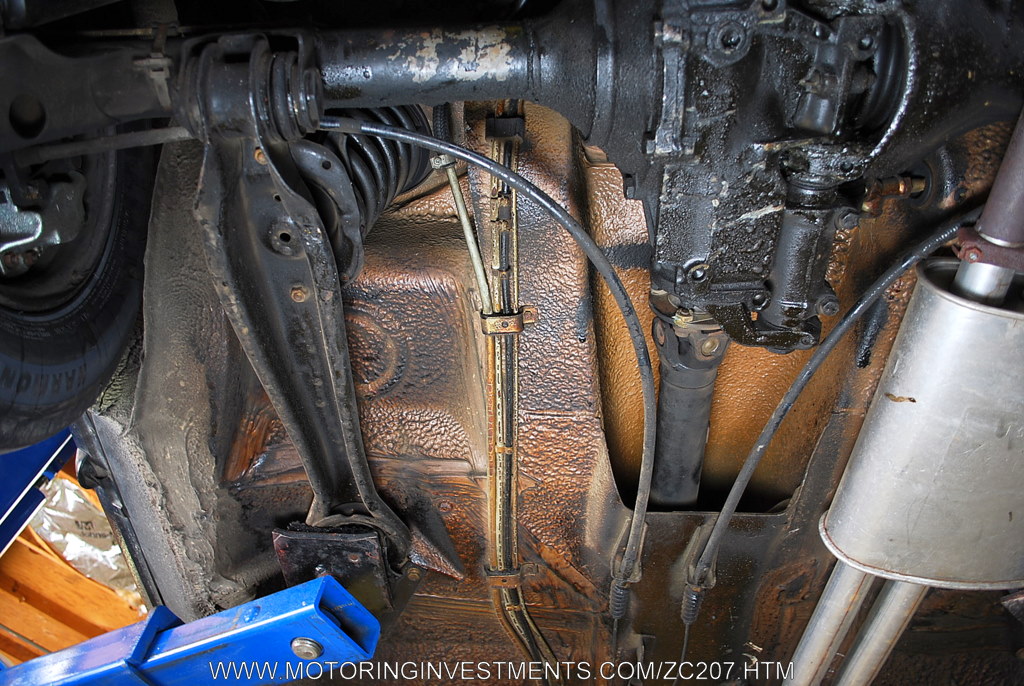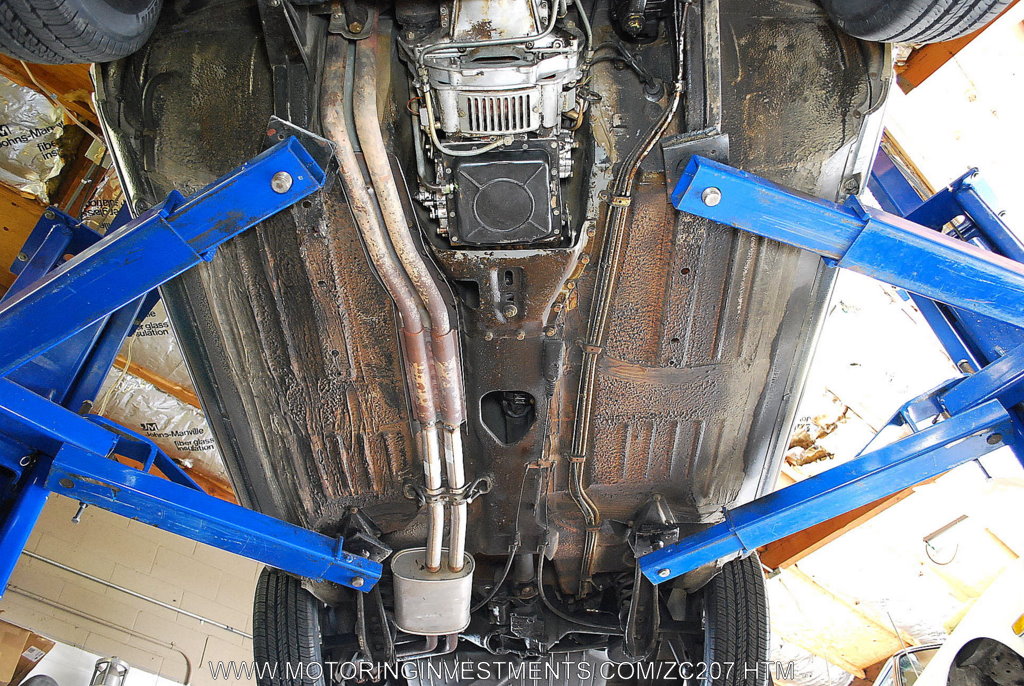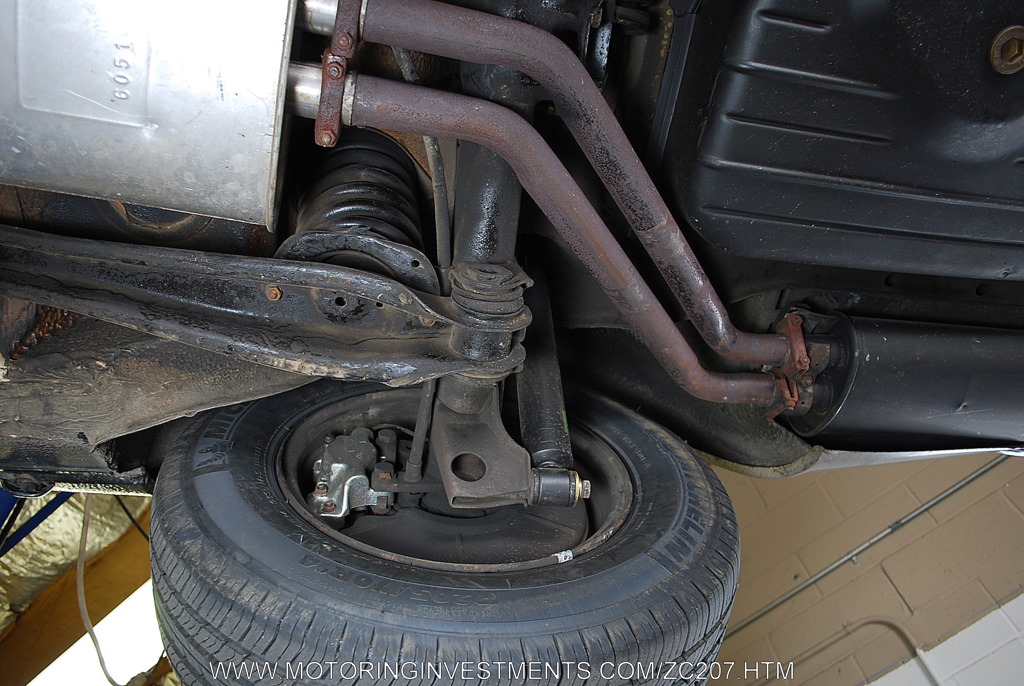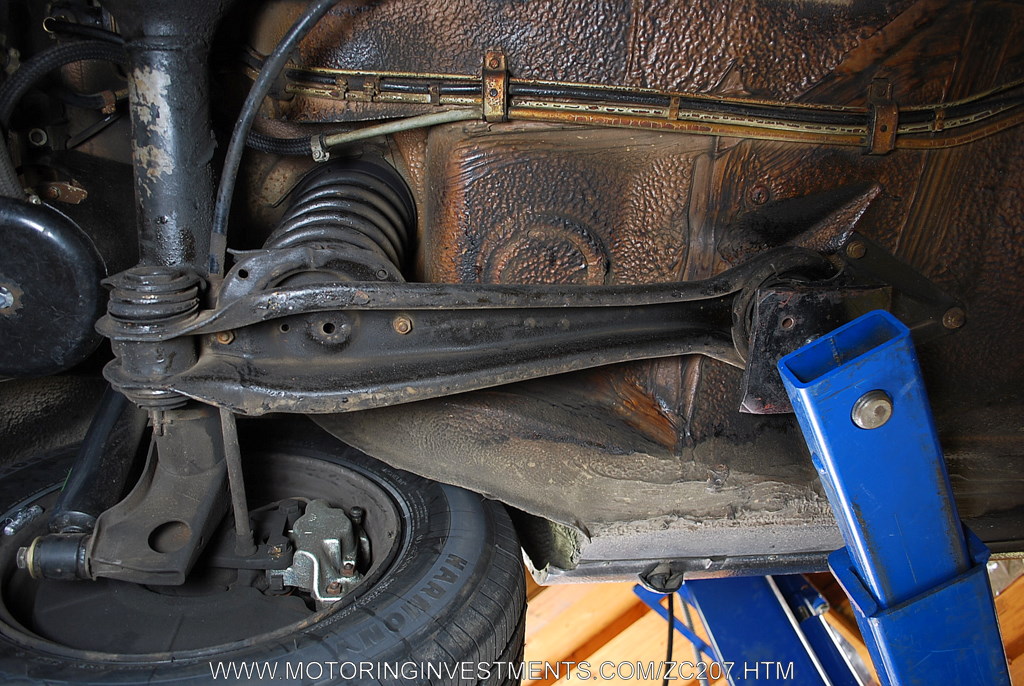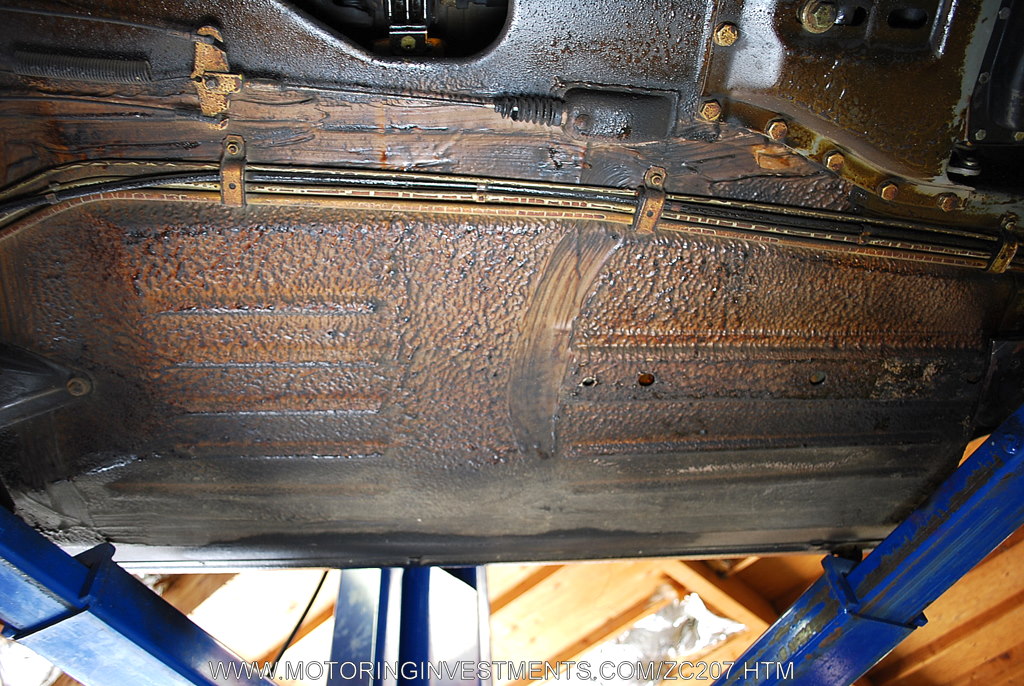 This car features all original factory undercoating and the waxy top coat which appears "root beer" colored. This top coat can be seen "checking" like the finish on an antique chair on the fuel lines above. If a car is pressure washed with hot water this top coat is gone.