Mercedes W113 Pagoda for sale automotive collector car classified vintage classic center old timer veteran
1971 Mercedes Benz 280SL
If you arrived here by a random surf/search, click HOME to get to our main page and find the status of this car.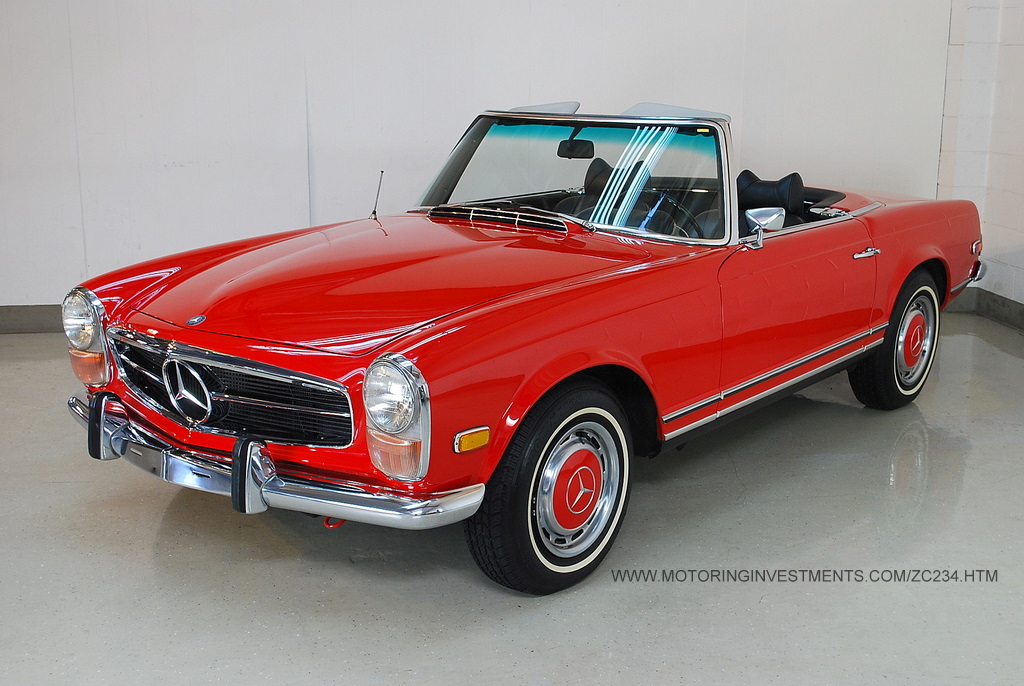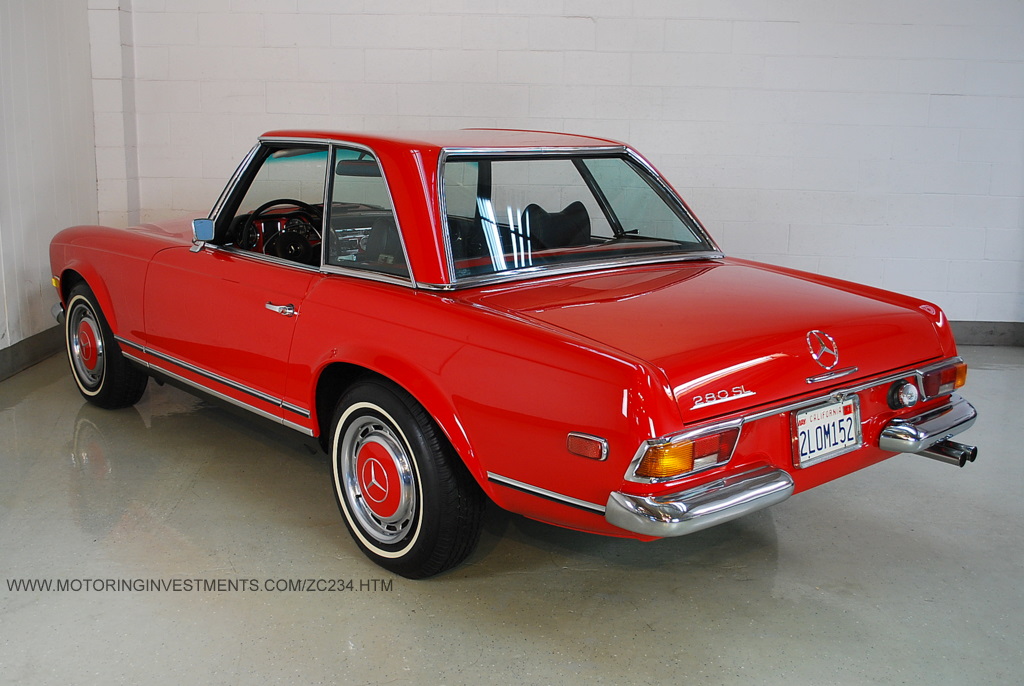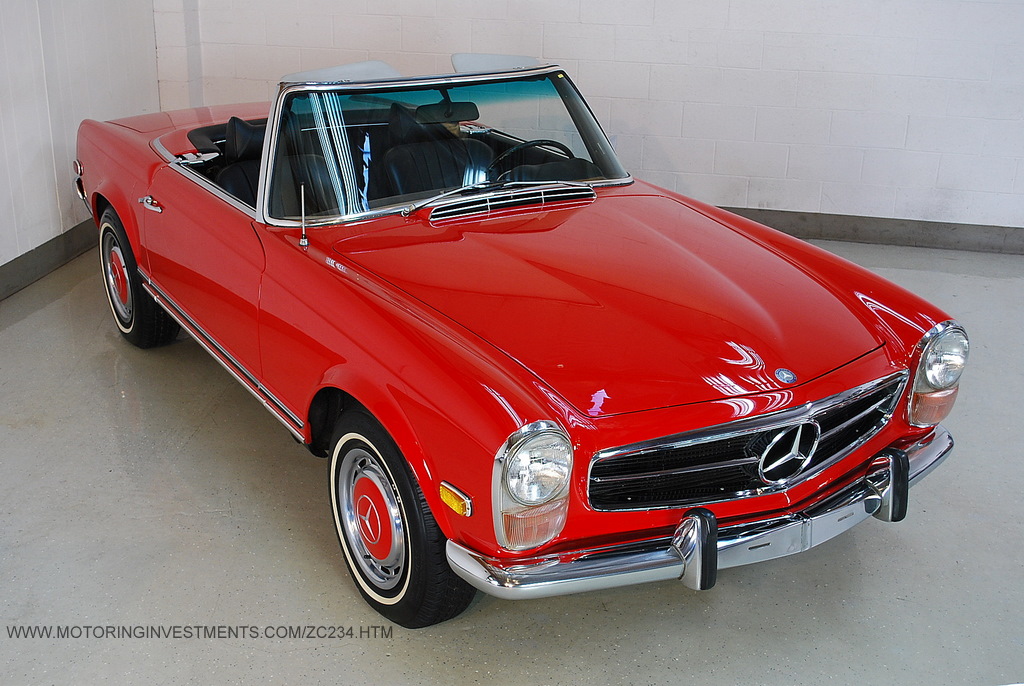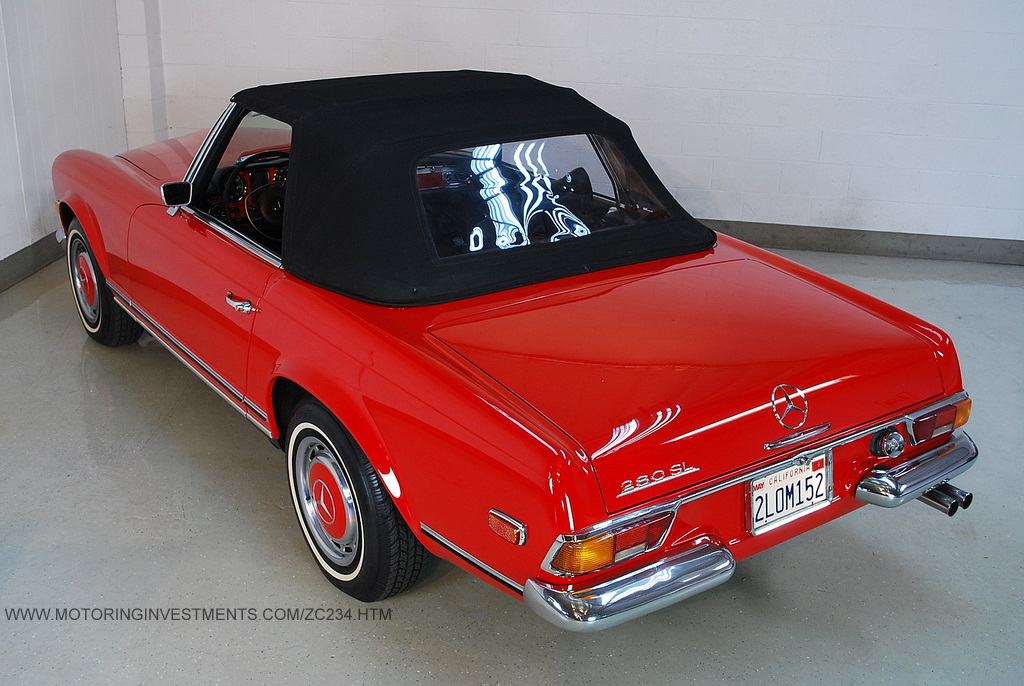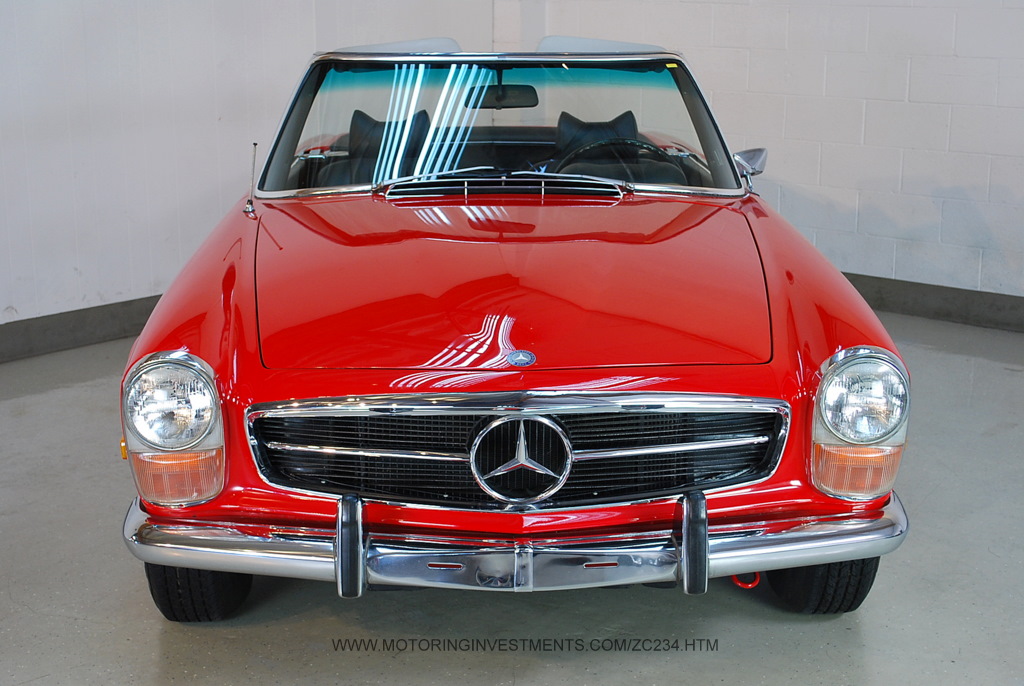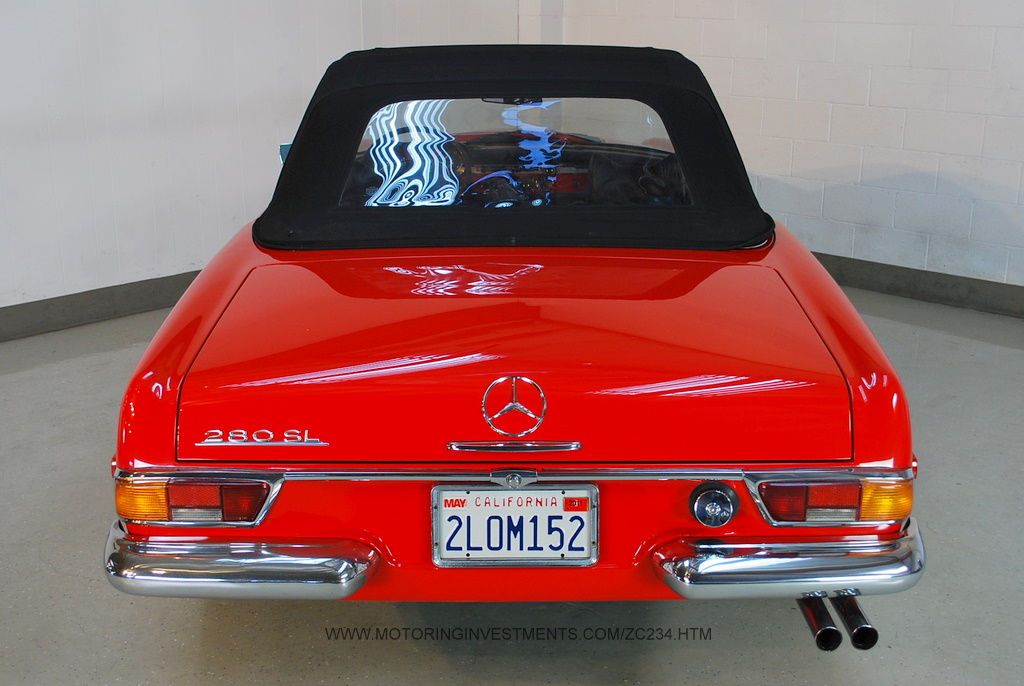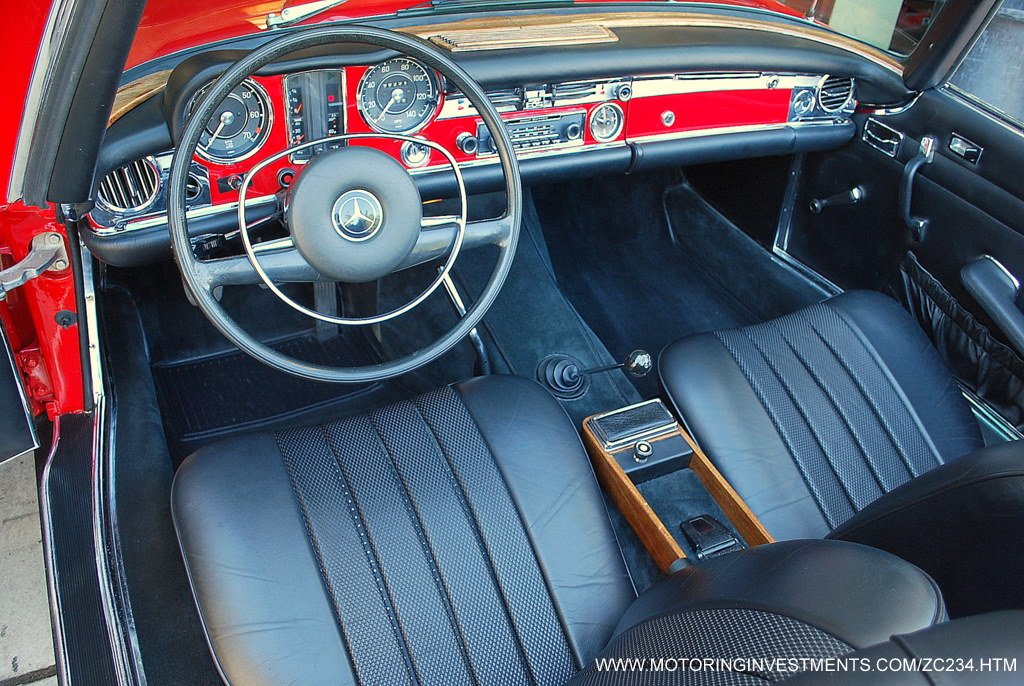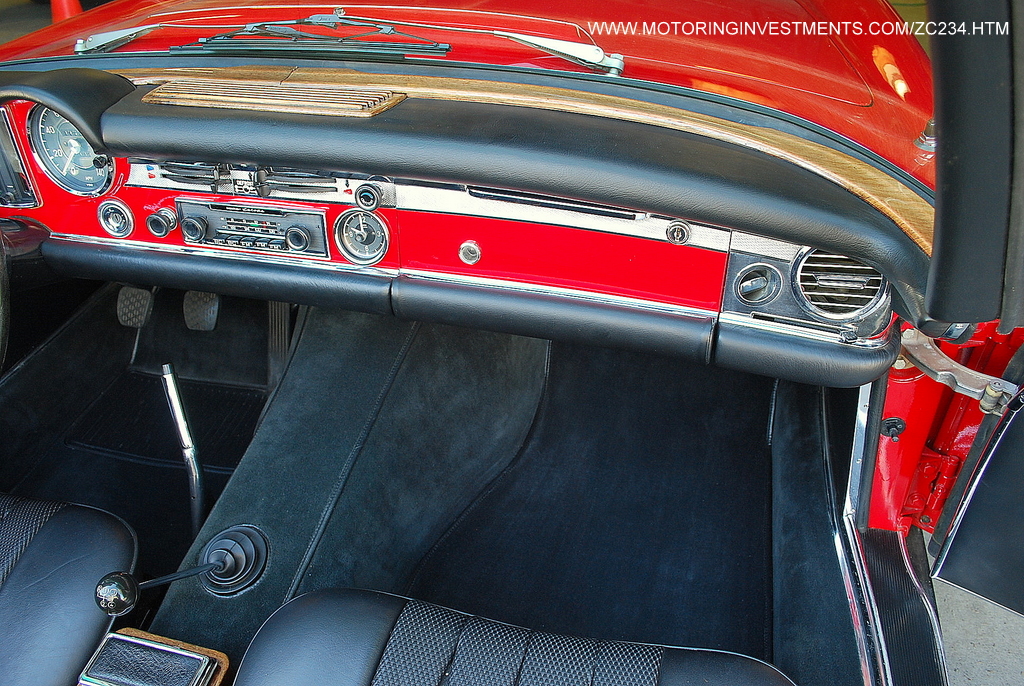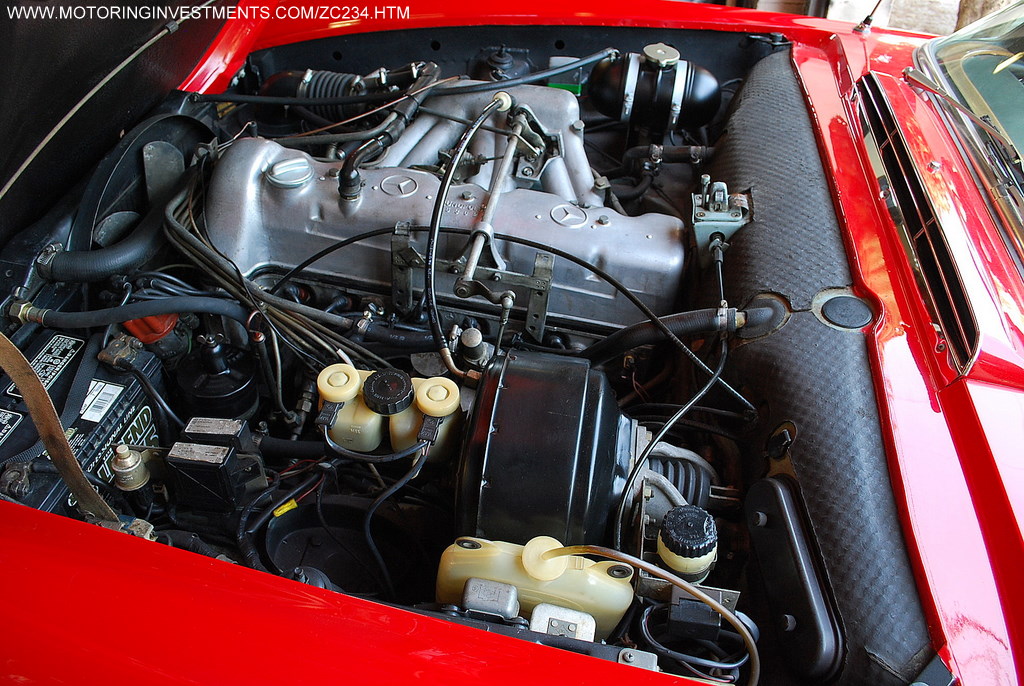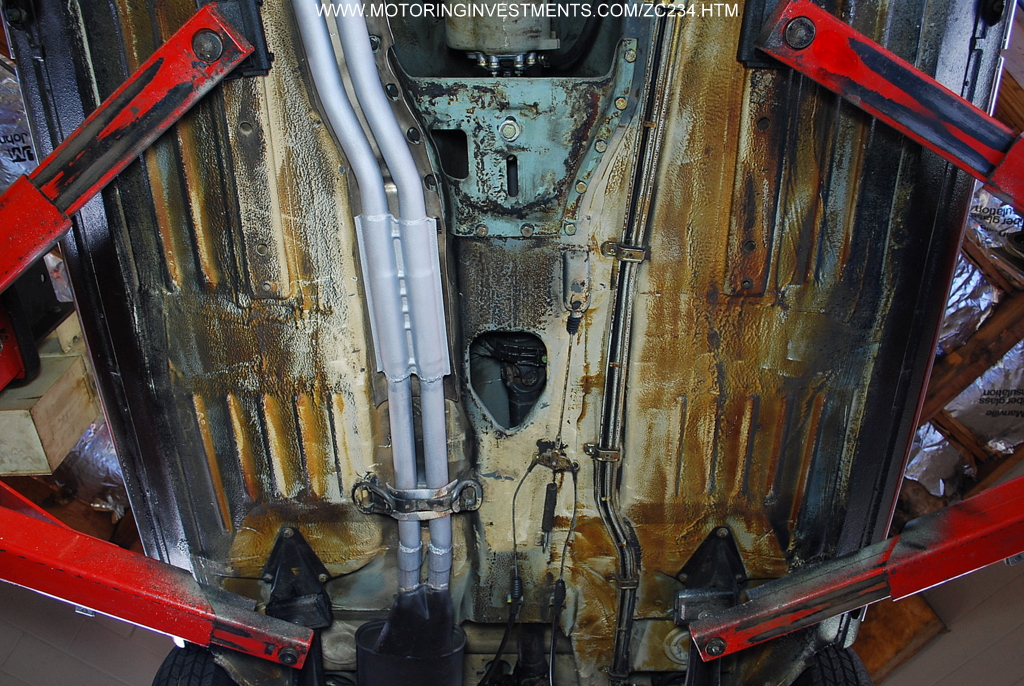 Great original undercarriage still shows some of the original factory Cosmoline (root beer colored areas)
Click on any of the pictures below to view the larger version.

Below are pictures of the correct
headlight notches.


The chrome grill and nose of the
Pagoda exudes class and elegance.

Present on both sides.

The photos to the left and right
display the straightness of the body.


The pictures above are of the canvas
soft top and hard top. Both appear in excellent
condition. The pictures to the left and right
display the correctness of the car.

The photo on the left is a shot from under the
hard top, at the base.
The photo to the right is from the soft top
stowage lid. Both numbers are matching, and
correspond with the body number under
the hood pictured below.

Above picture is of the body number stamped onto
the hood.

The above picture displays the VIN plate.

The photo above shows us the data plate
located inside the engine bay. This sequence of
numbers tells us the body number as well as
build number and color codes.

The photos to the left and right display the
remarkable condition of the rear
floor shelves. These areas
are very susceptible to corrosion.

These photos are the with the wooden floor board
covers in place.

Always look under the trunk mat and for the round
dots that indicate factory spot welds.

On all W113 cars this is the most
susceptible area for rust.

This car exhibits original factory spot welds
that are just inside the engine bay
along the tops of the front fenders.

This is a great indicator of originality.
Just above, notice the absolutely factory original firewall pad. These pads with the correct pattern are not available from Mercedes. The only replacement part available looks and feels different. Finding a great original firewall pad is a good indicator of overall originality of a 280SL and the sort of life it has lead.
These pictures show us the exceptional
condition of the undercarriage.


Above is a great shot of the original Cosmoline coating.
The pictures above display the rocker panels and rocker panel covers. Notice the correct Phillips head screws all along the rocker panel cover
and along the bottom of the rocker panel.