W113 Pagoda for sale automotive vintage collector car classified California Old Timer
1969 280SL w/41,885 actual miles
(The factory color is called white-gray)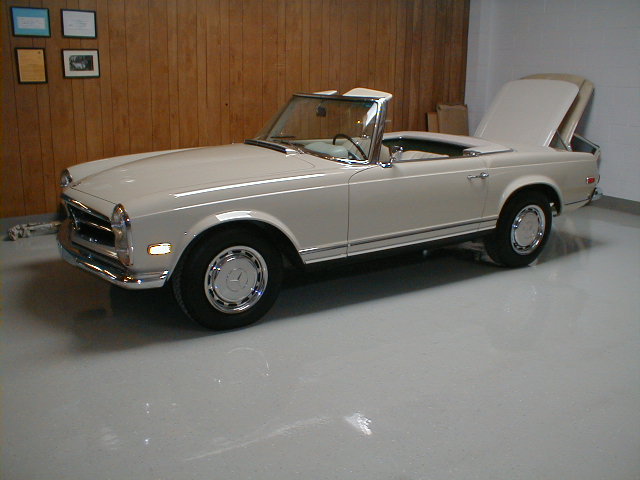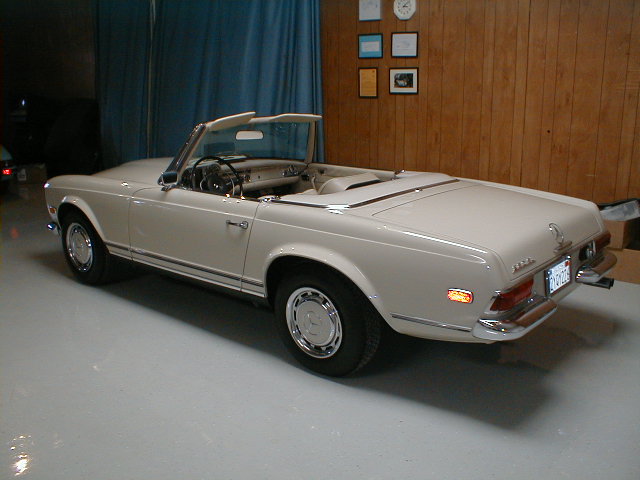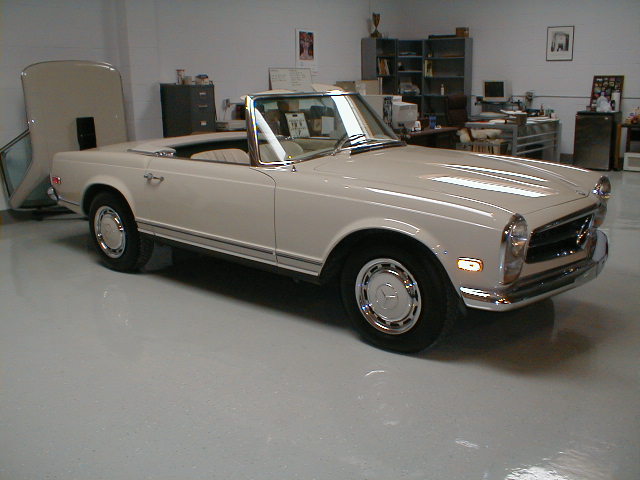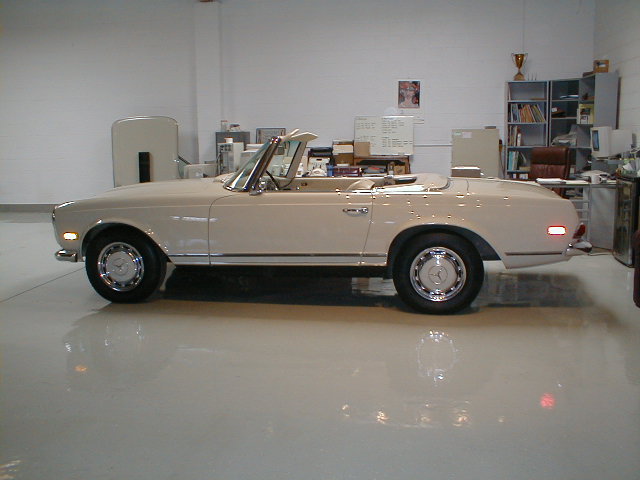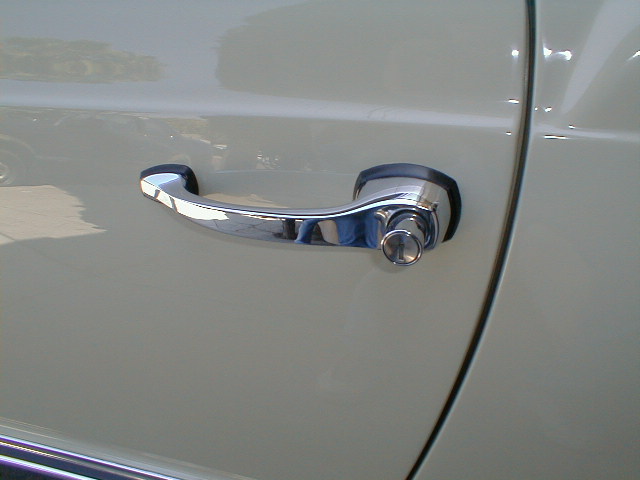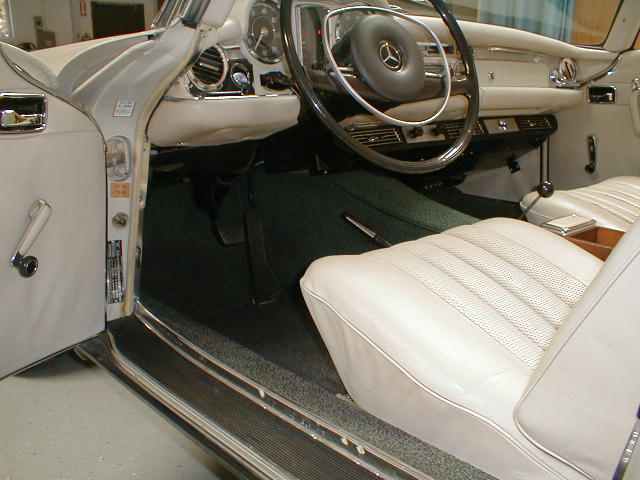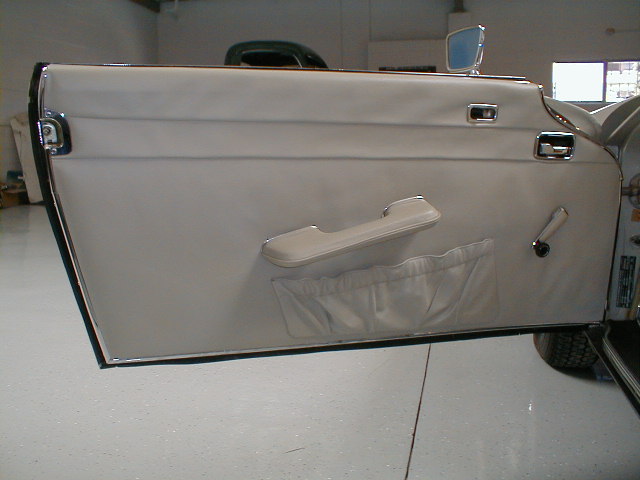 Door panels are leather including arm rest cover and map pocket.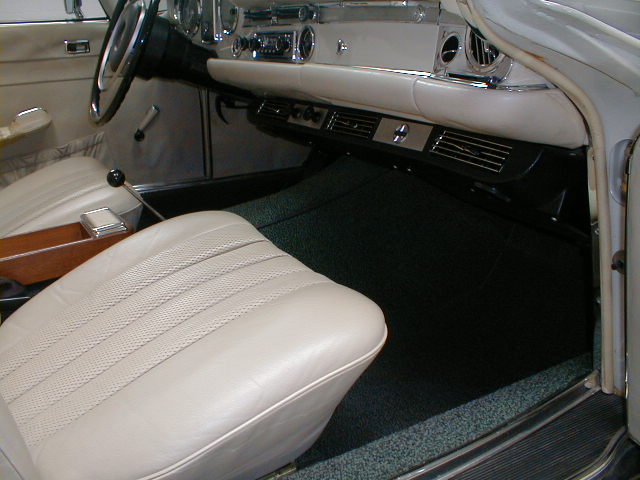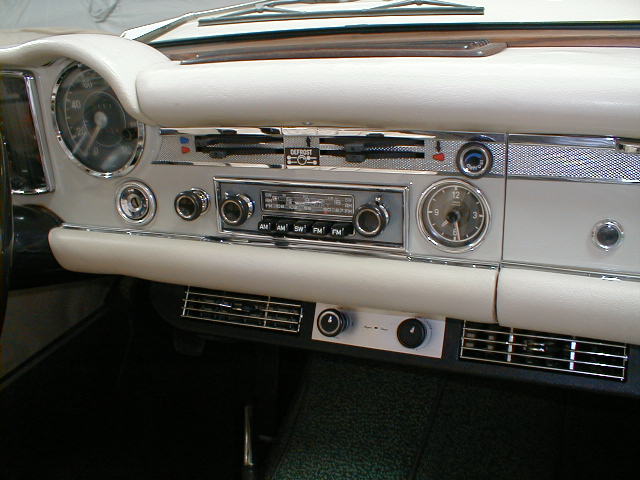 This is a full leather car, even the glove box is upholstered in leather. Most Pagodas came with MB Tex (high quality vinyl). Leather was an extra cost option.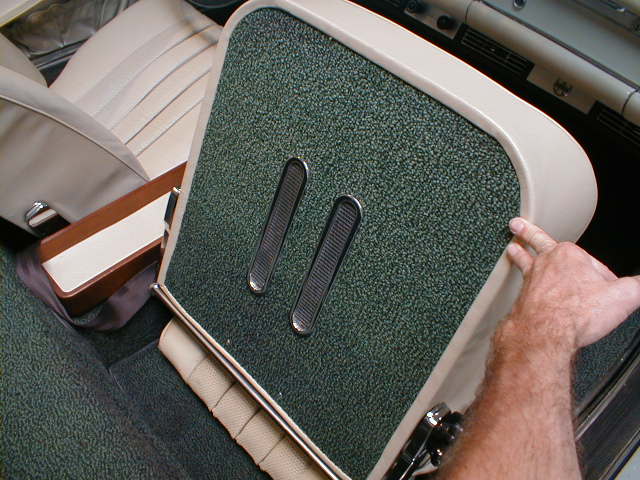 All of the carpet is original and looks just like this.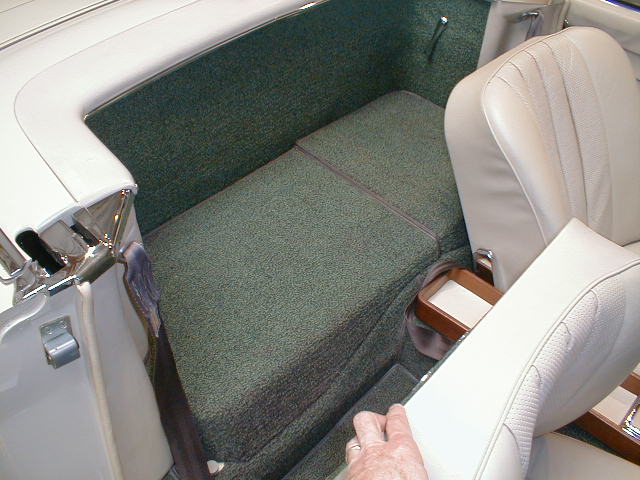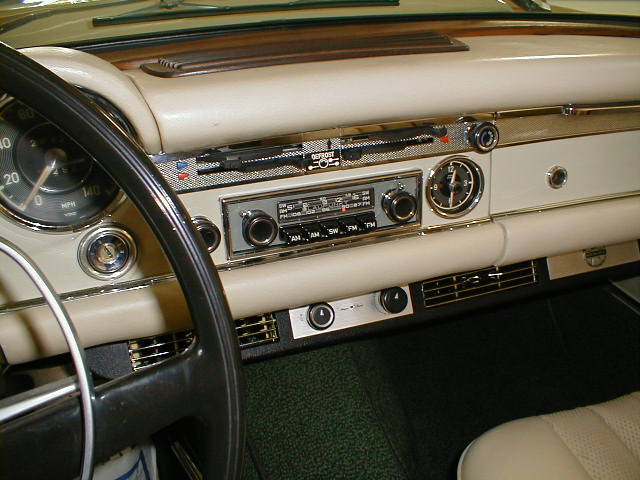 Both the radio and clock work as they should(as does everything else).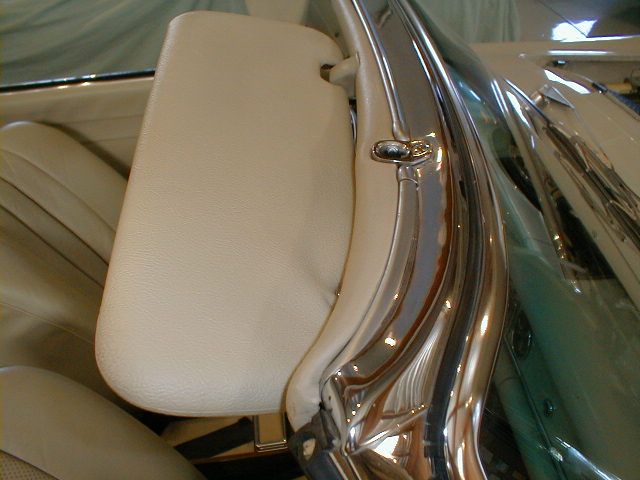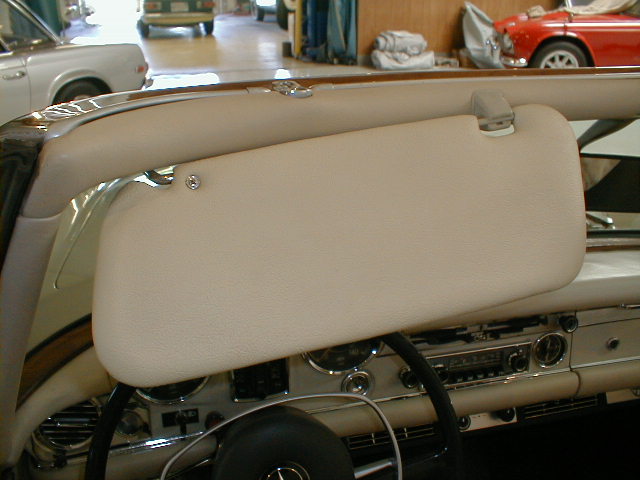 Original visors, not replacements!

Un-detailed, just a clean low mileage engine bay.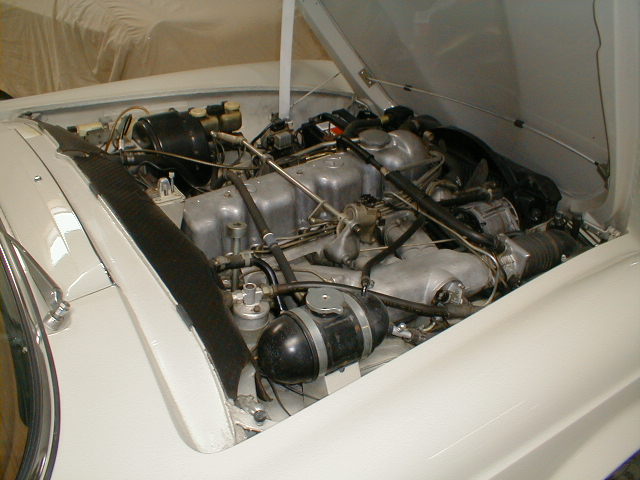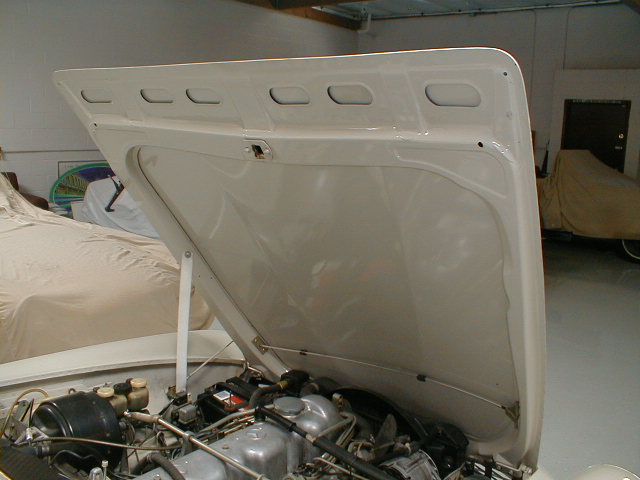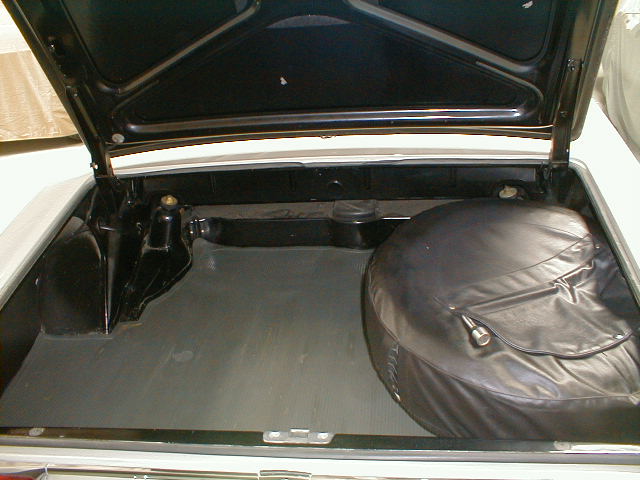 The trunk floor is even better looking in person due to the intense flash of the camera. This is the area that is almost always rusted. At the very least usually this area has been sanded and painted. This is original paint.
Below are the most important photos of all and are usually the ones left out. The floorboards are strictly original showing the original factory rough texture undercoating with the "root beer" colored Kosmoline or Waxoil protectant on top of that. This undercarrige has NOT been pressure washed! This is what a California 41,000 mile Pagoda should look like underneath!