For sale automotive classified, classic, collectible
My personal Alfa Romeo Spider Veloce
by Motoring Investments 619-238-1977
If you arrived here by a random surf/search, click HOME to get to our main page and find the status of this car.

SOLD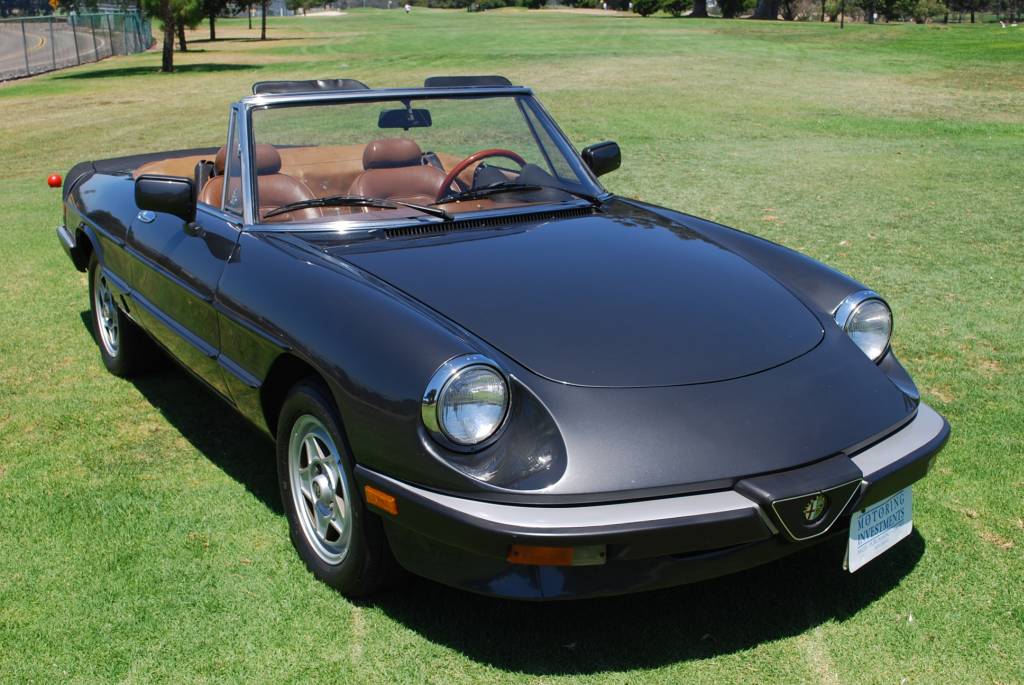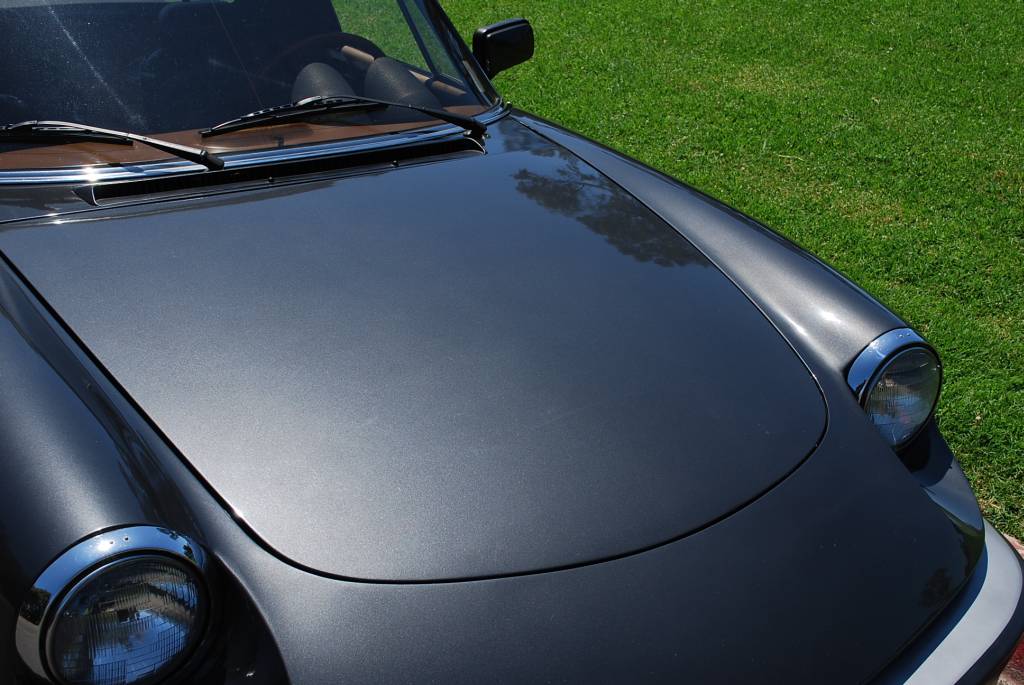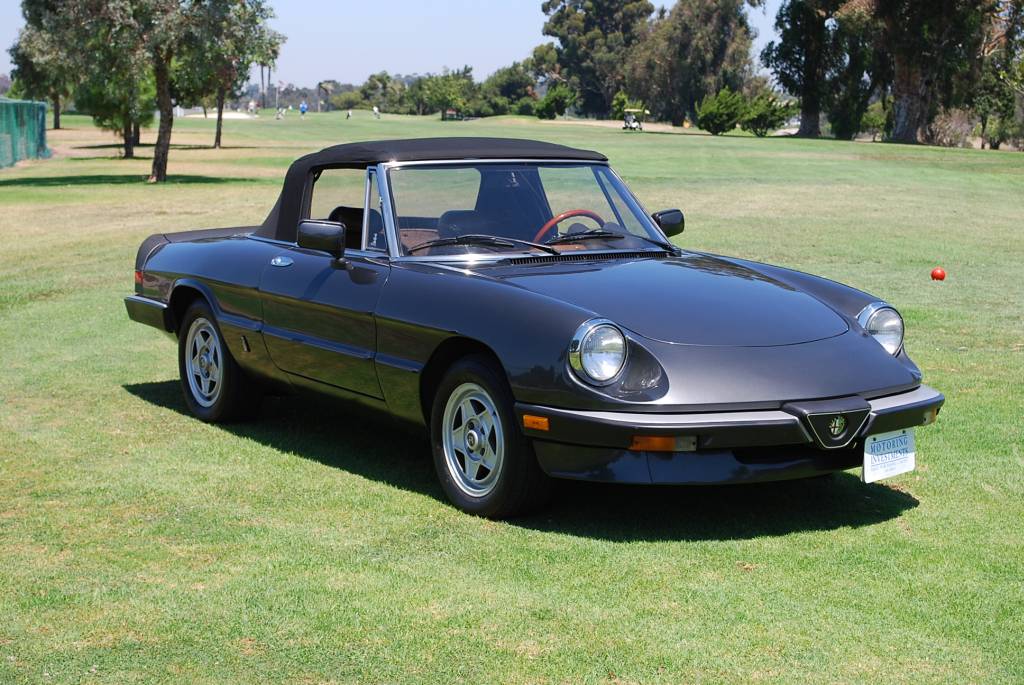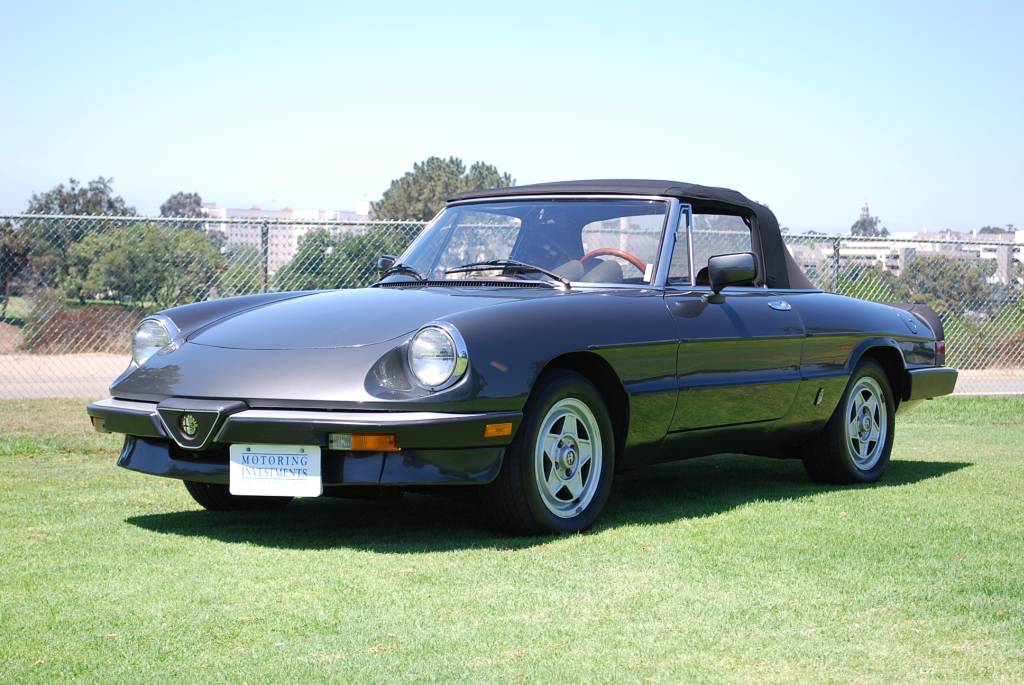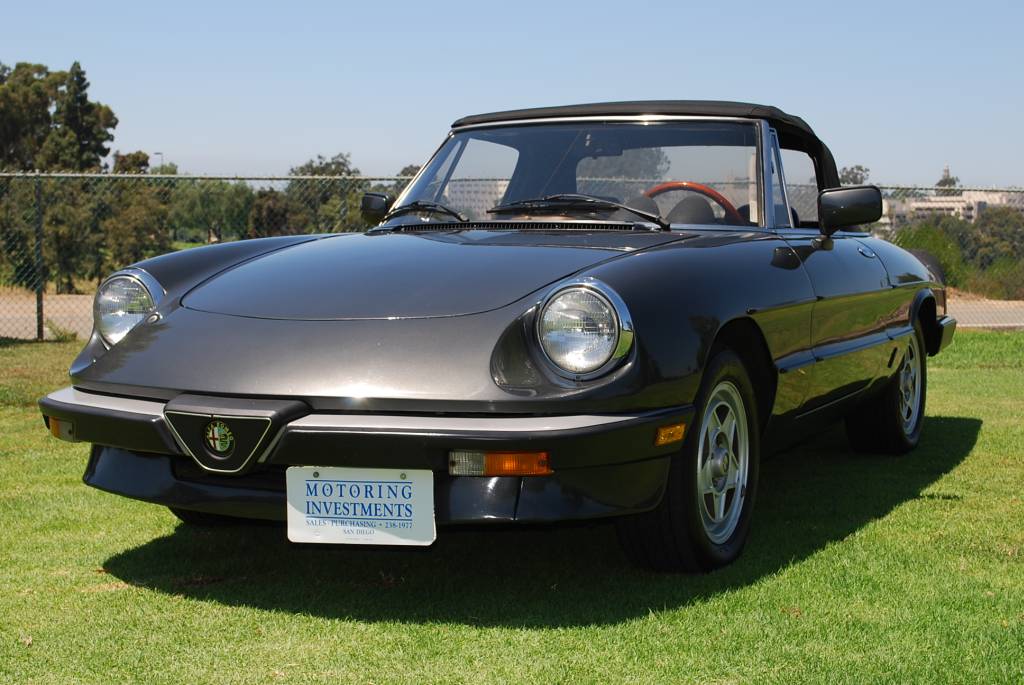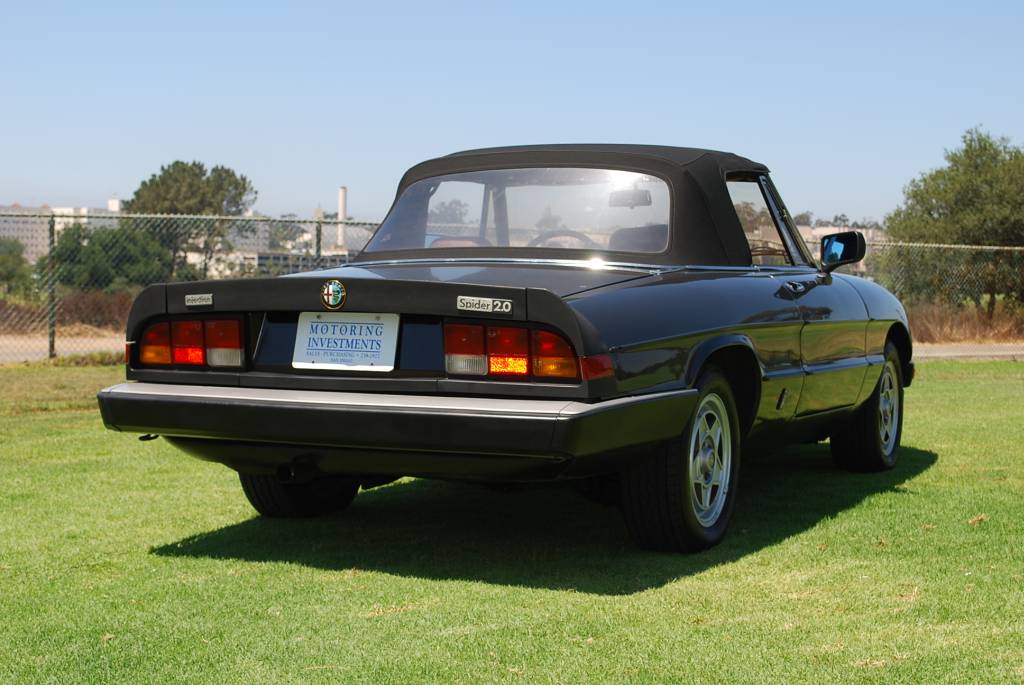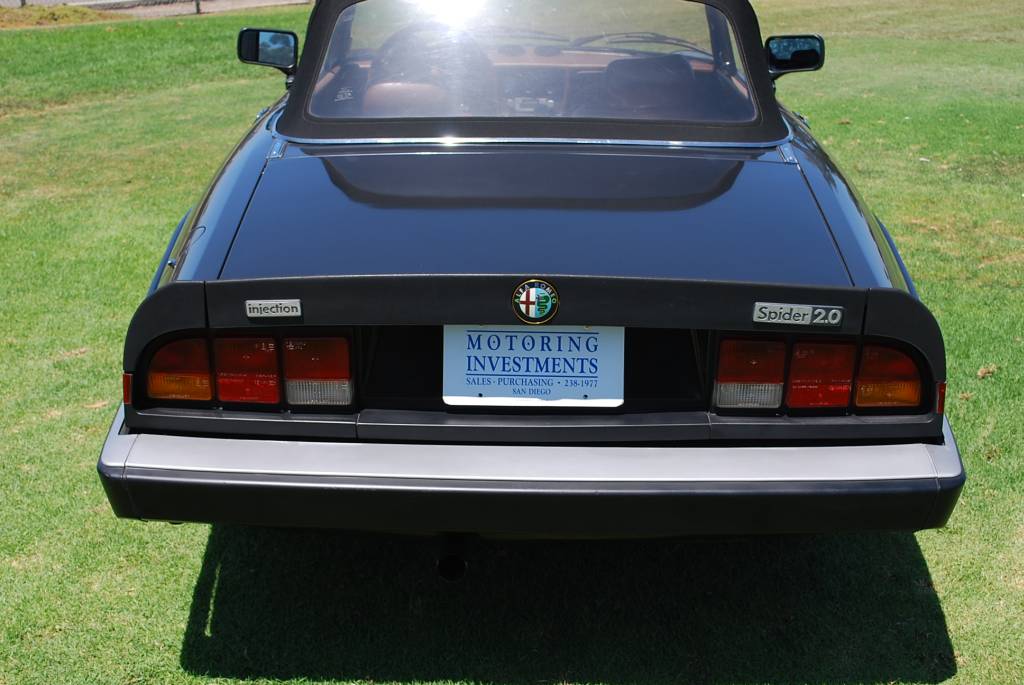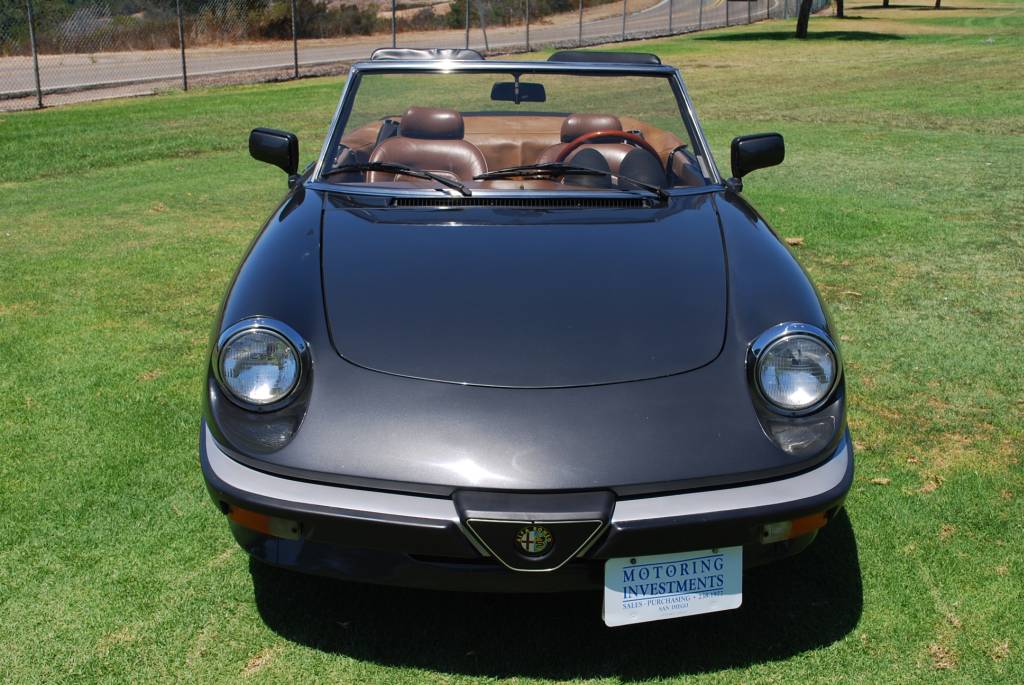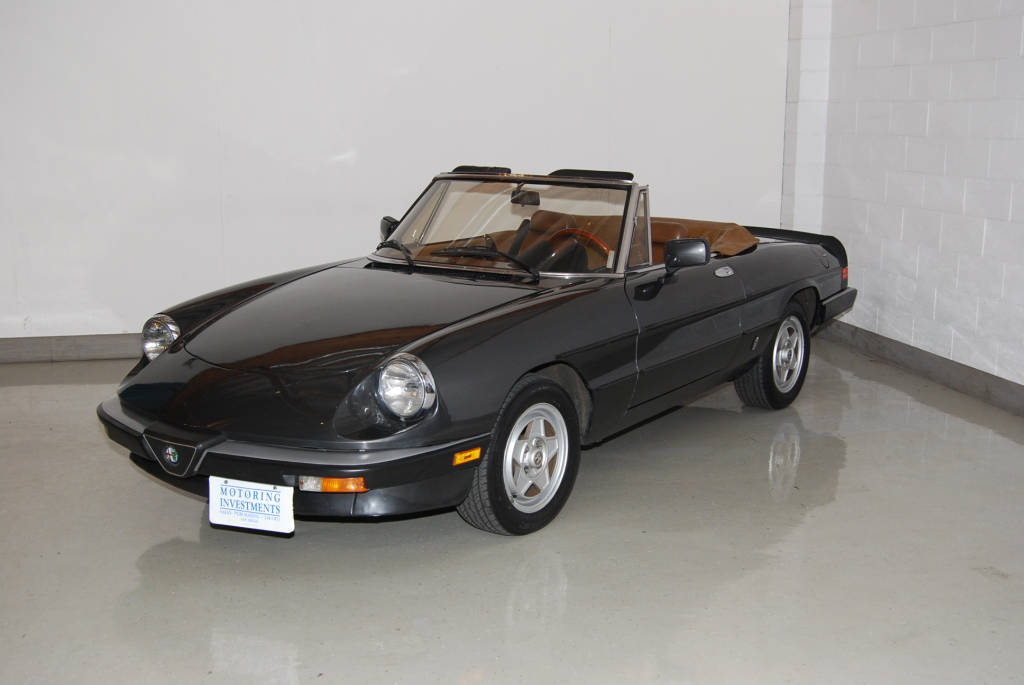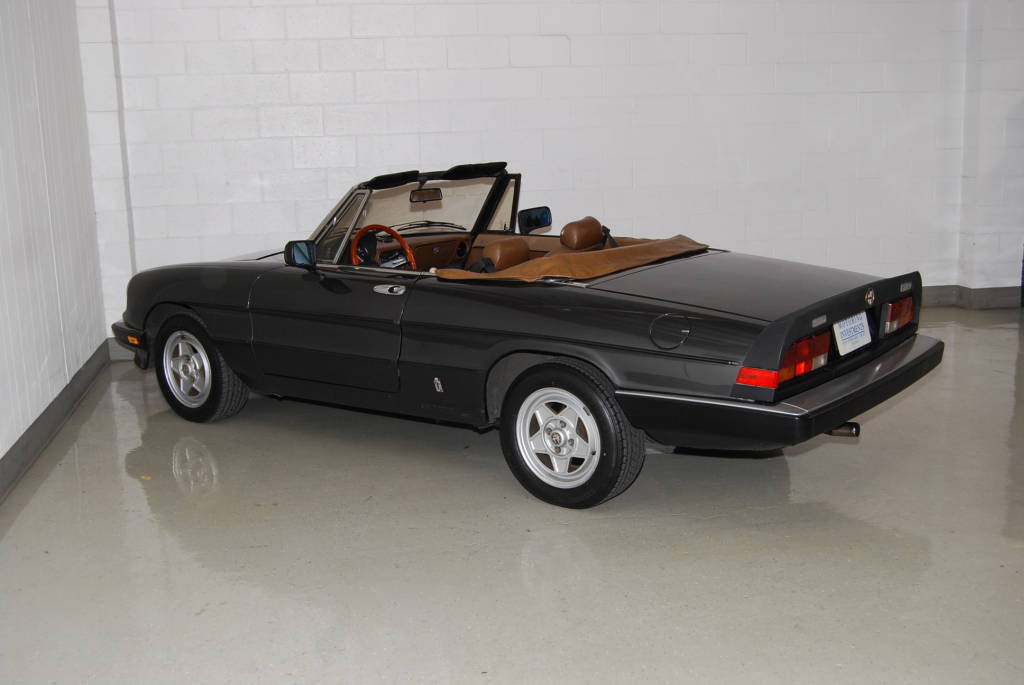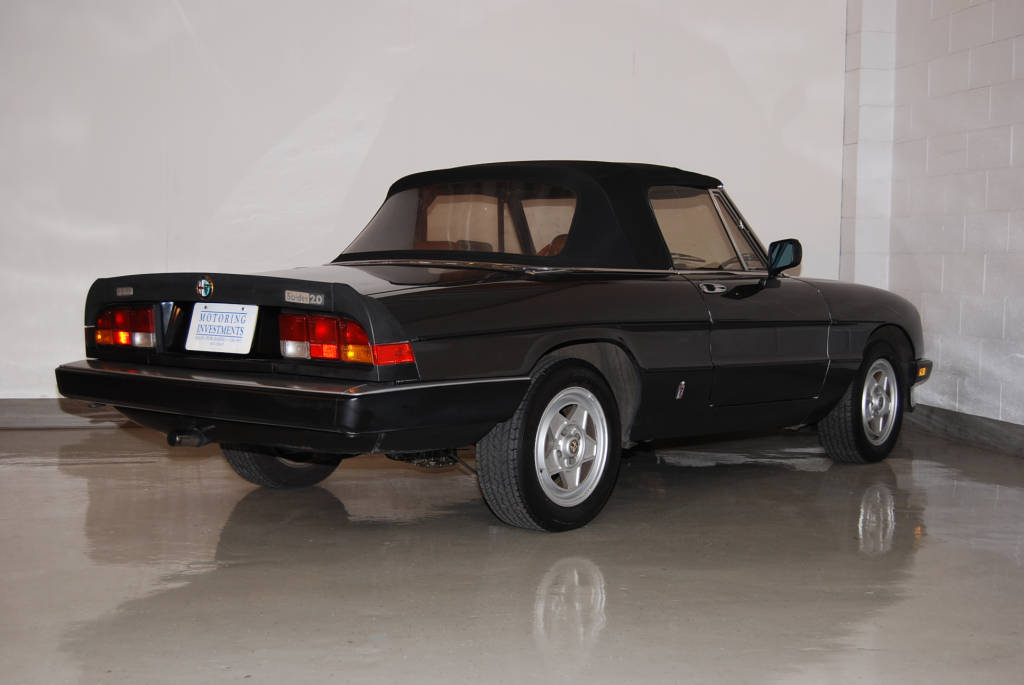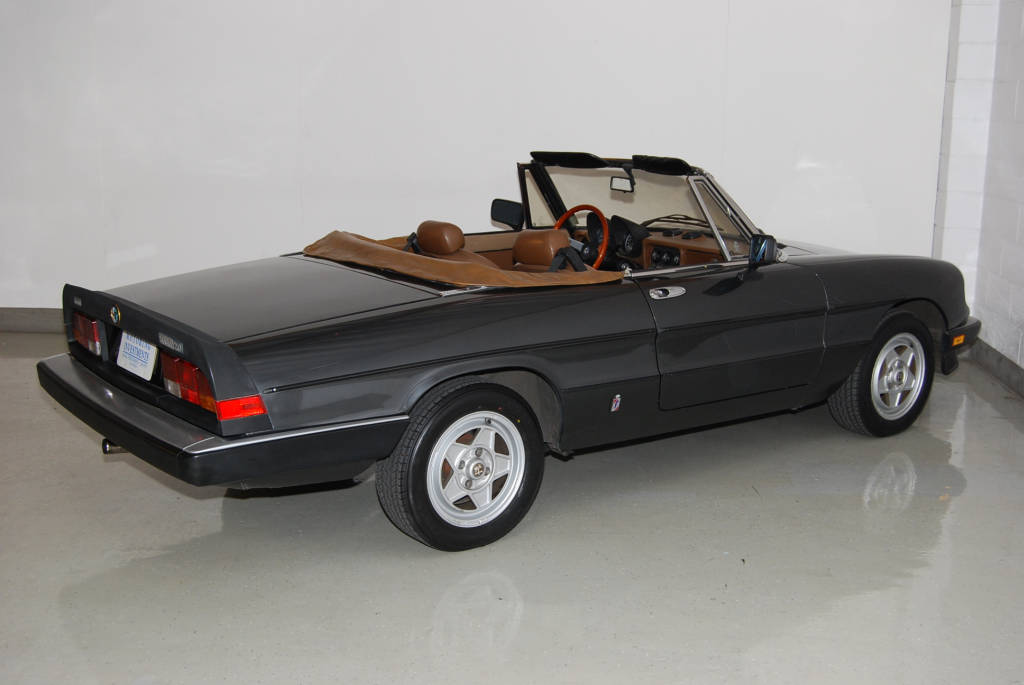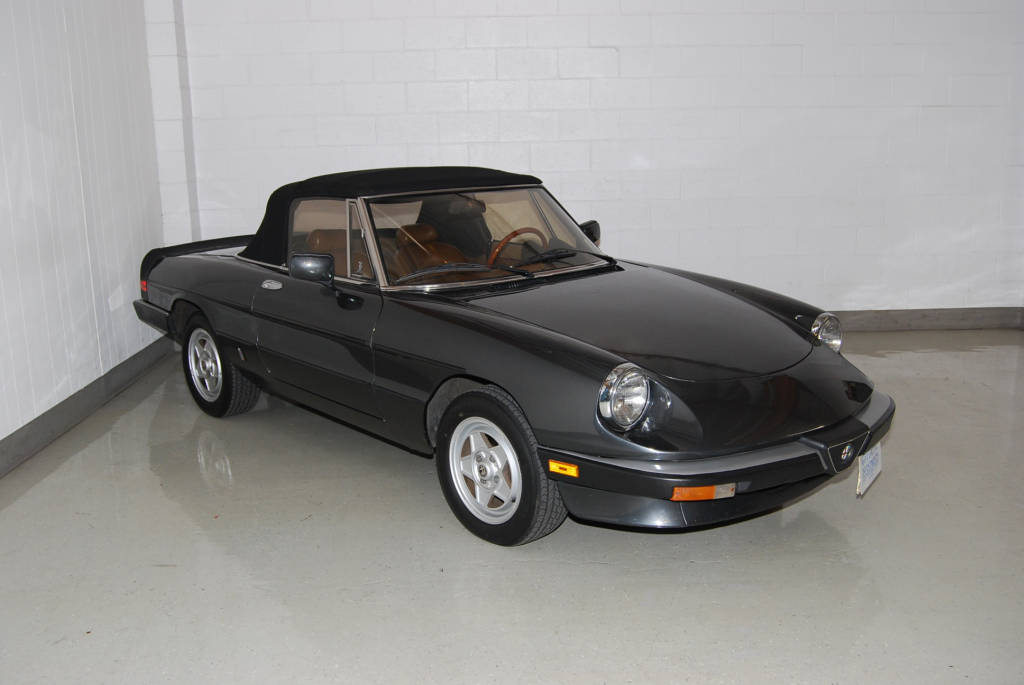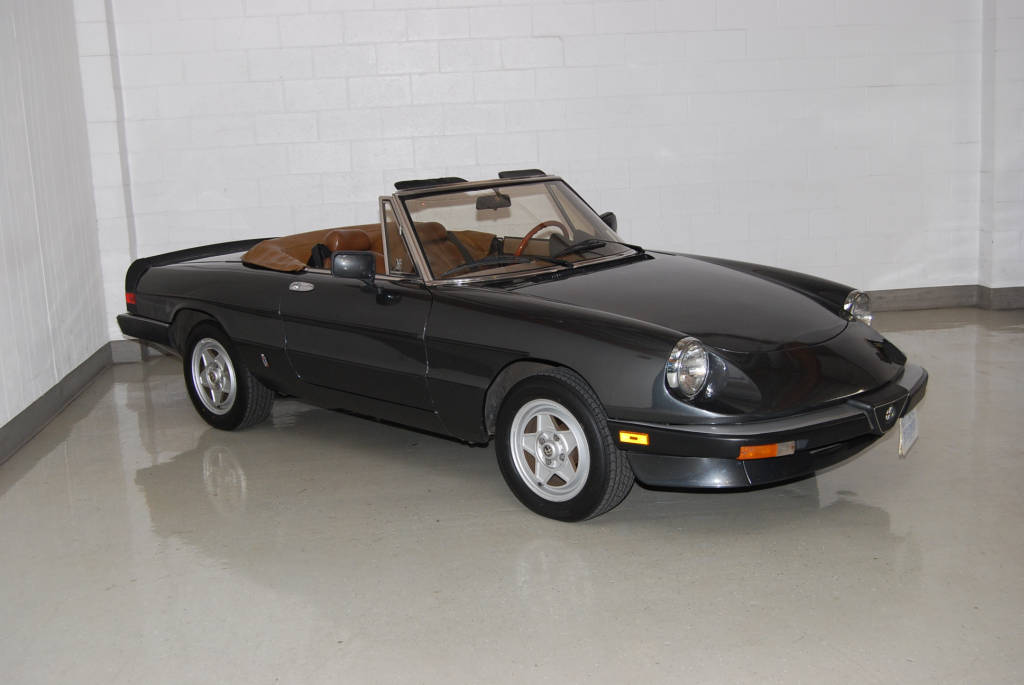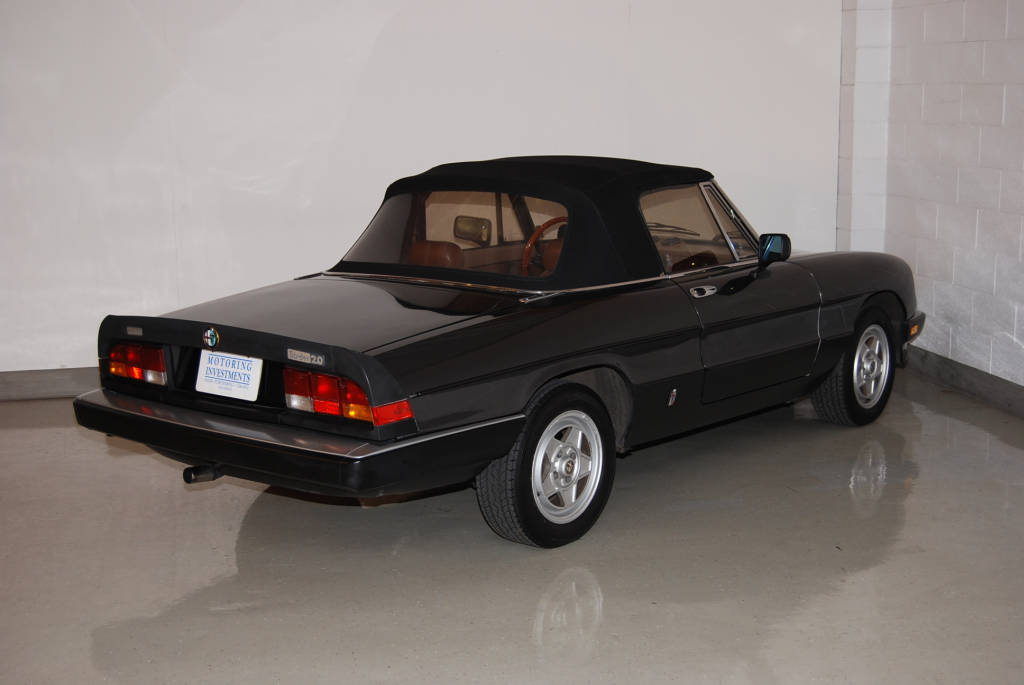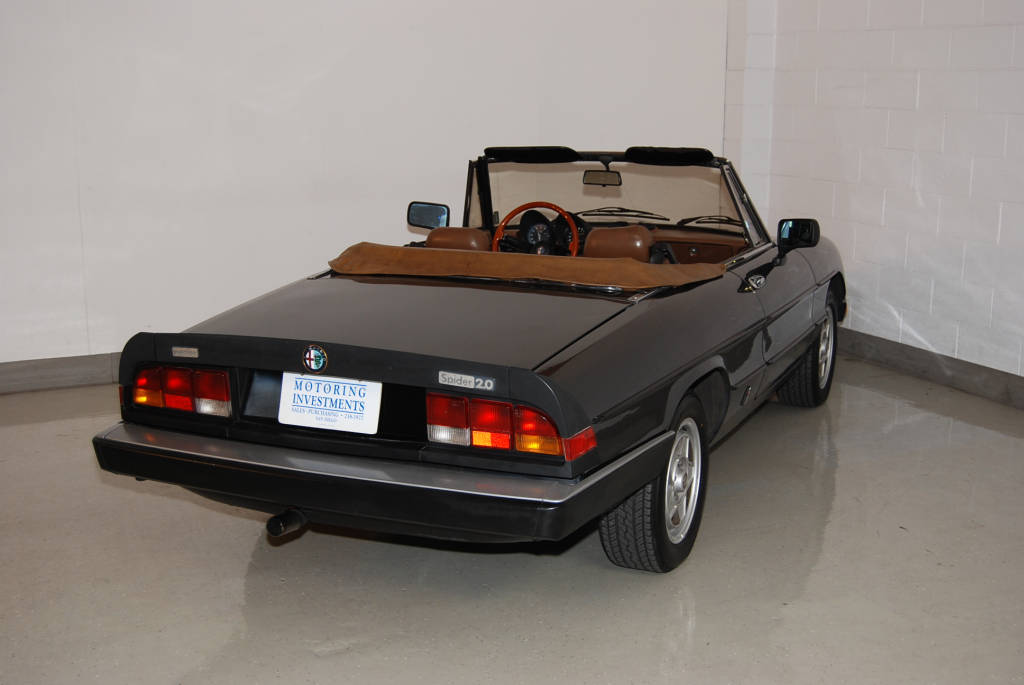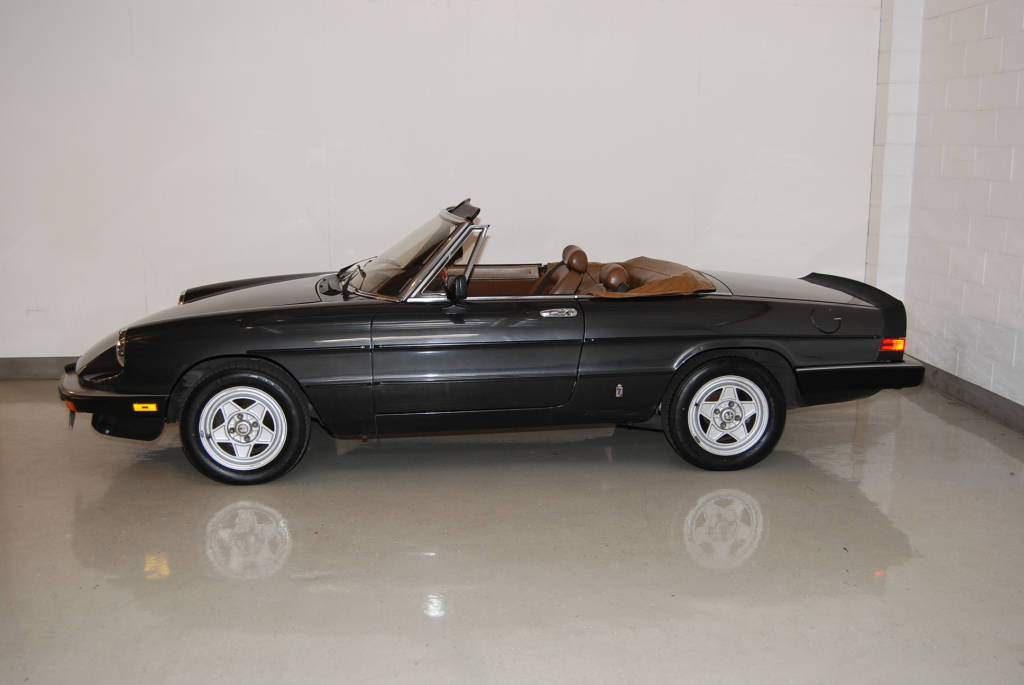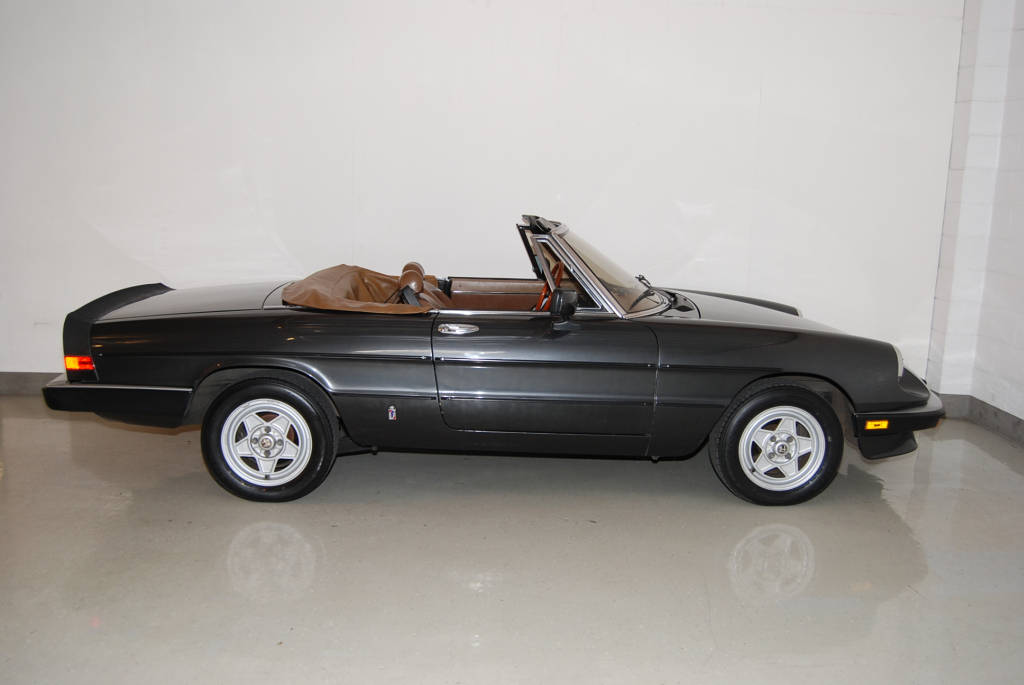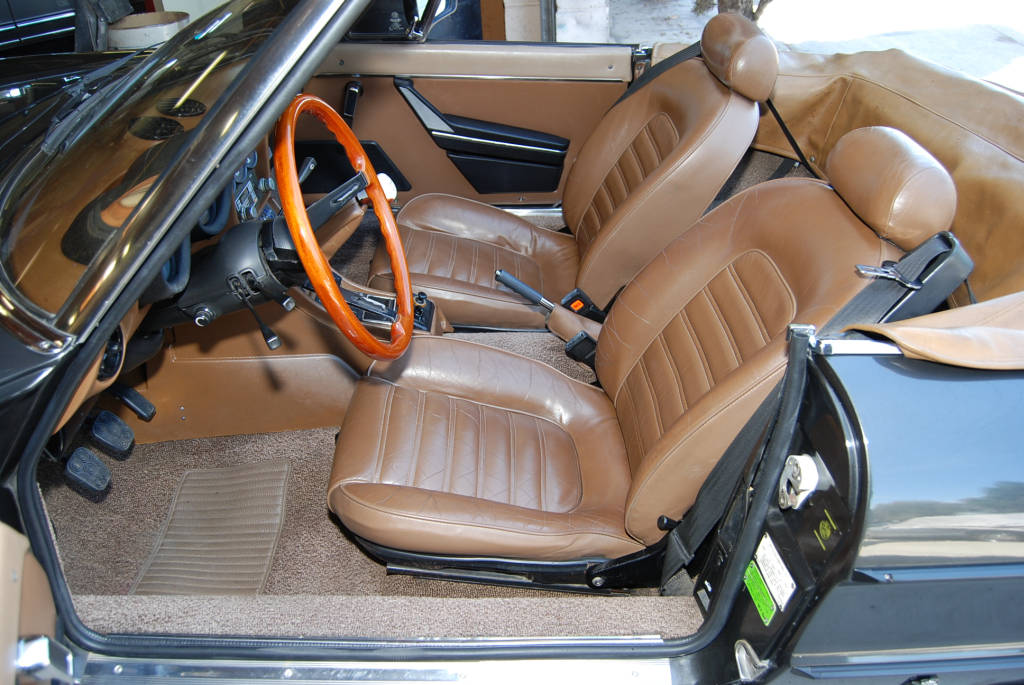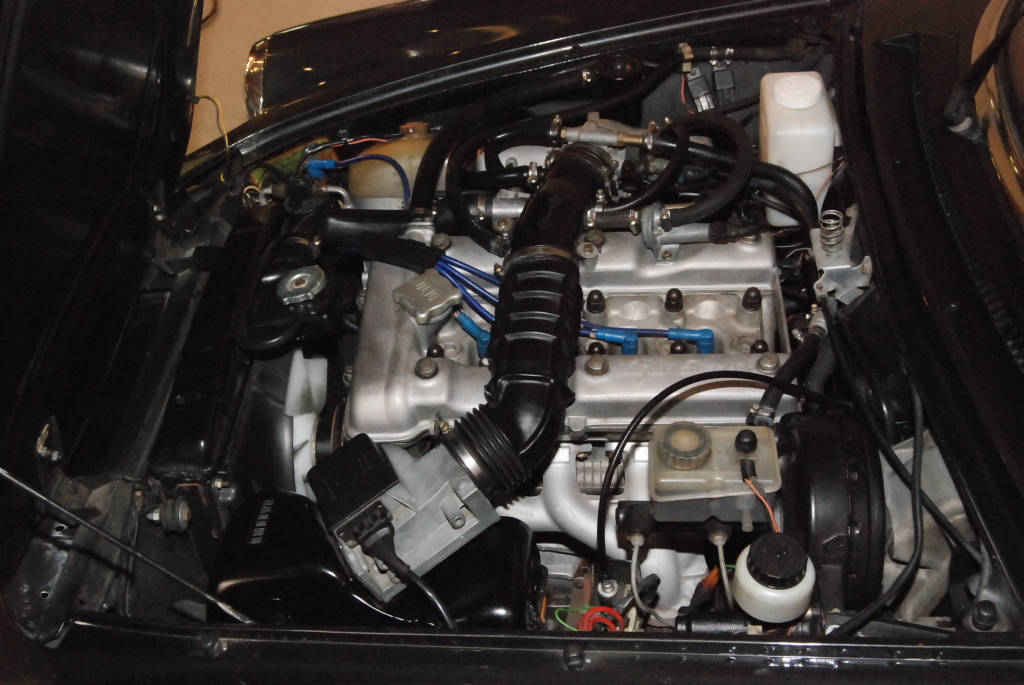 Click on a small photo to see its larger version.
Something remarkable about this 24 year old is that fact that the interior is absolutely original. I ran sheepskin covers on top of the leather seats for the duration of my ownership plus floor mats over the carpet.
I also kept a "dashmat" (a sort of carpet cover) on top of the dash. As one can see, the dash has never cracked. Of course when parked at my office, if it was not indoors, it was under a car cover. I imagine that glove box door can be adjusted tighter.
To the left is the beautiful, original engine bay.

To the right is the jack & lug wrench "secret
compartment."

all original glass

Unlike the early cars, eighties Spiders are not really known for rusting although I still wouldn't trust a car from the U.S. "rust belt" unless I could see photos of the underside.
This car is from California and I've included these photos just so everyone is certain that there is absolutely no rust on this car.

The rocker panels still have the factory "chip guard" or "texture-coat" under the paint.