Mercedes 280SL W113 Pagoda for sale automotive collector car classified Motoring Investments
1969 Mercedes 280SL
anthracite/silver hardtop/black interior
If you arrived here by a random surf/search, click HOME to get to our main page and find the status of this car.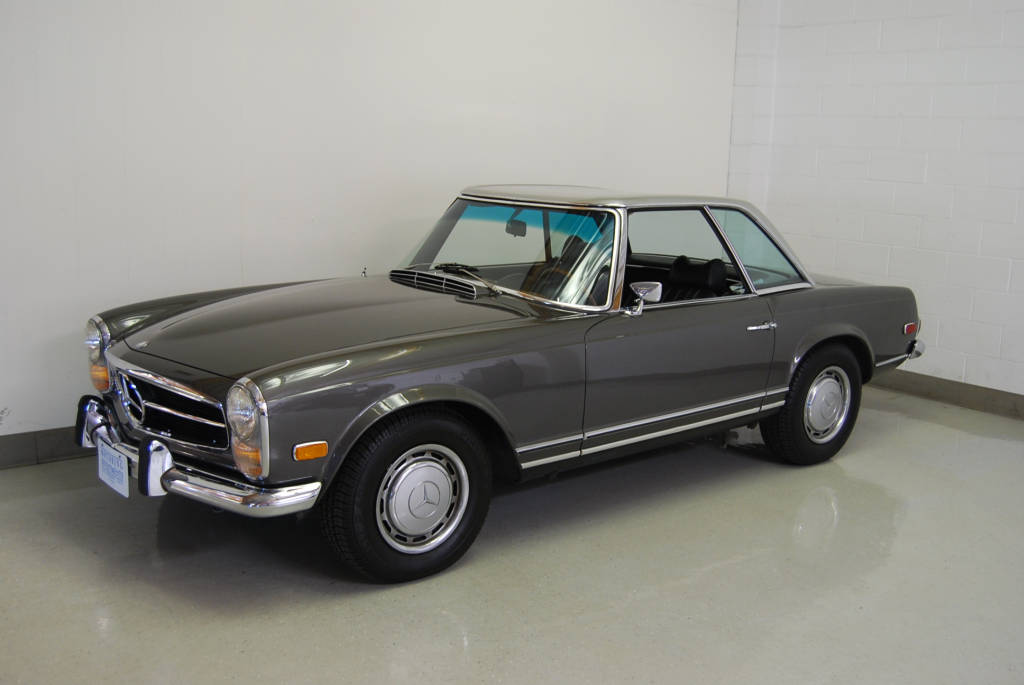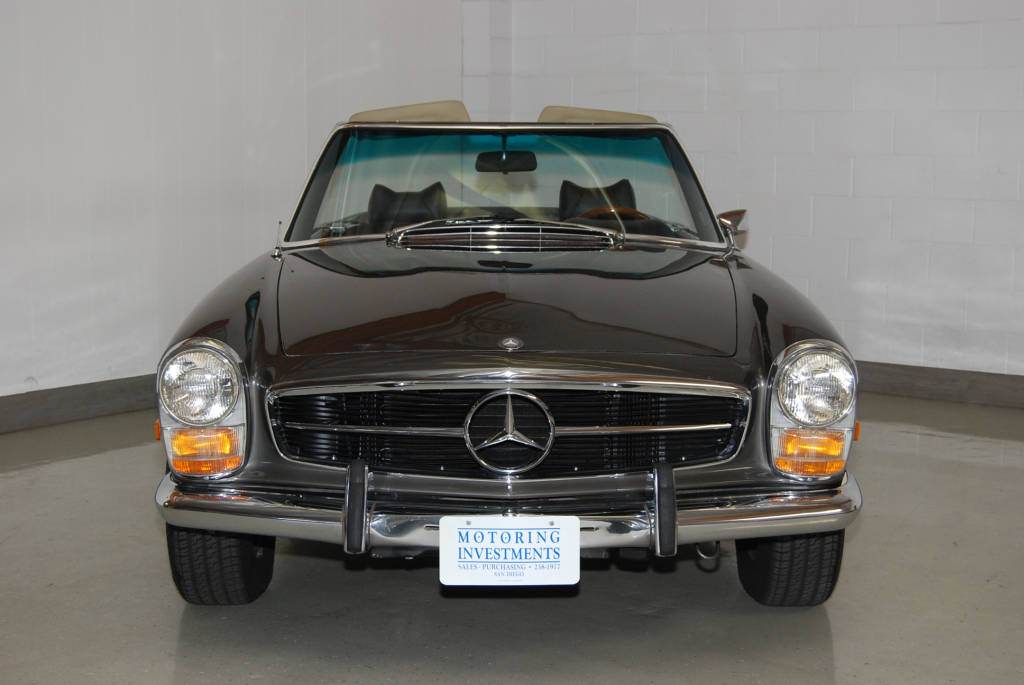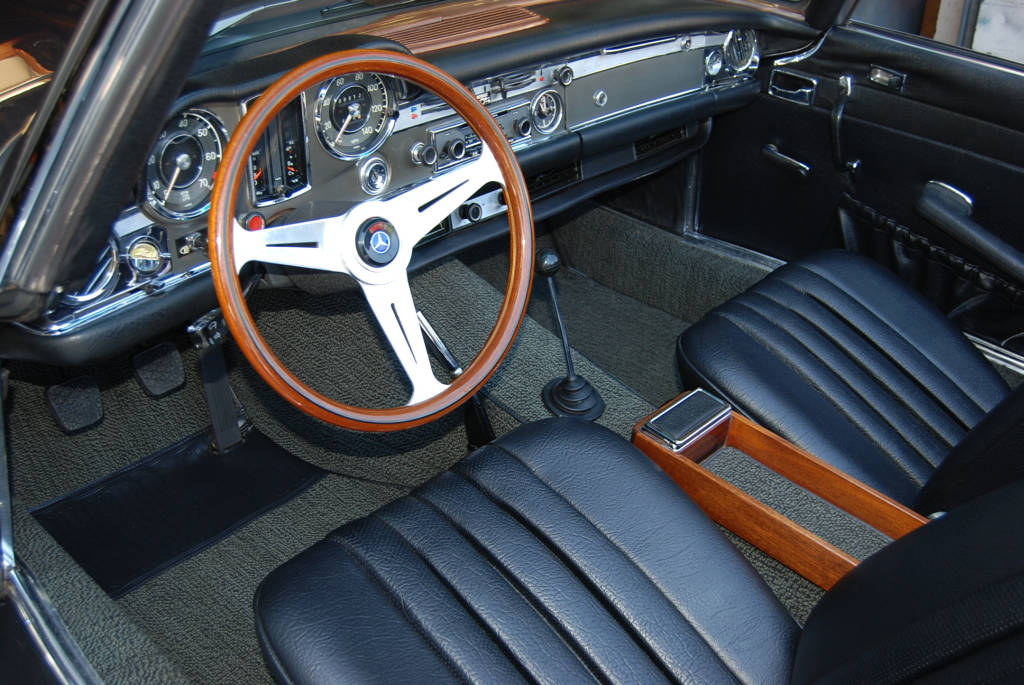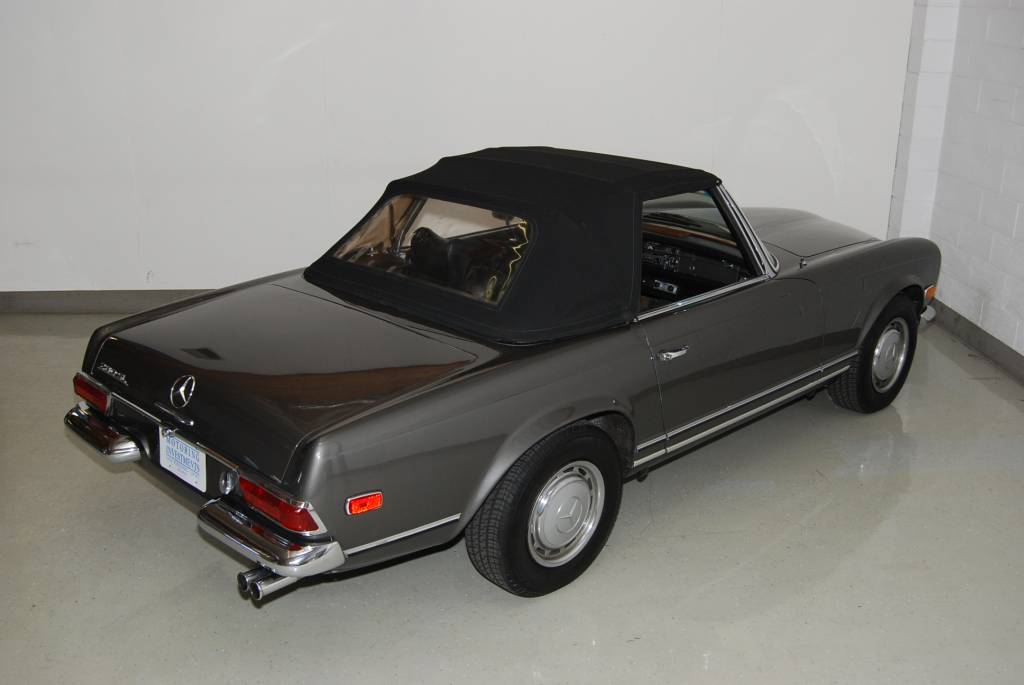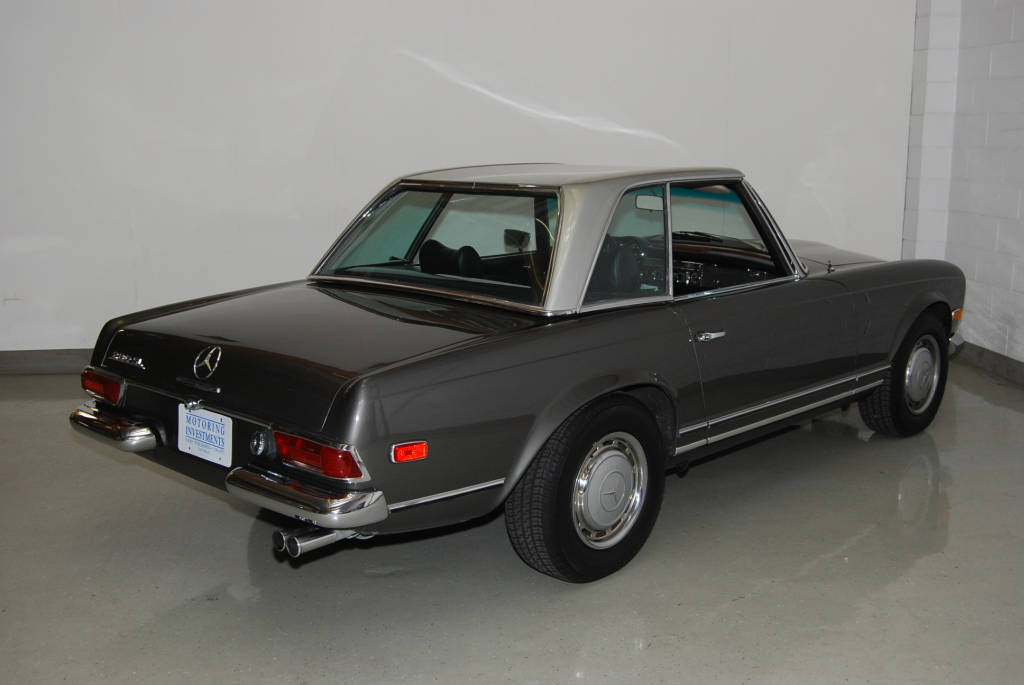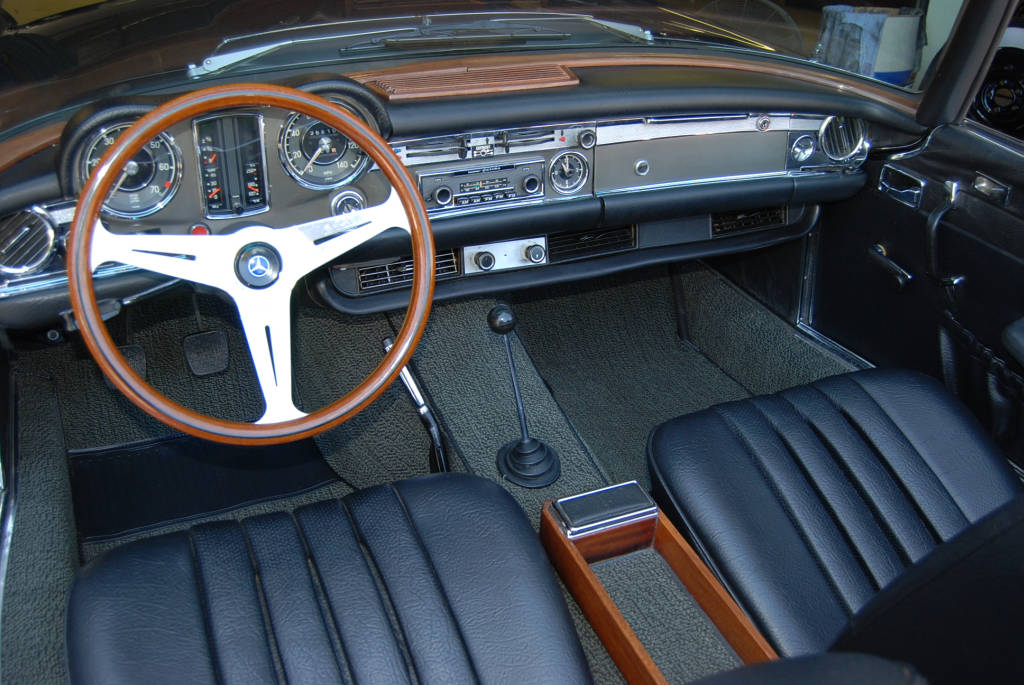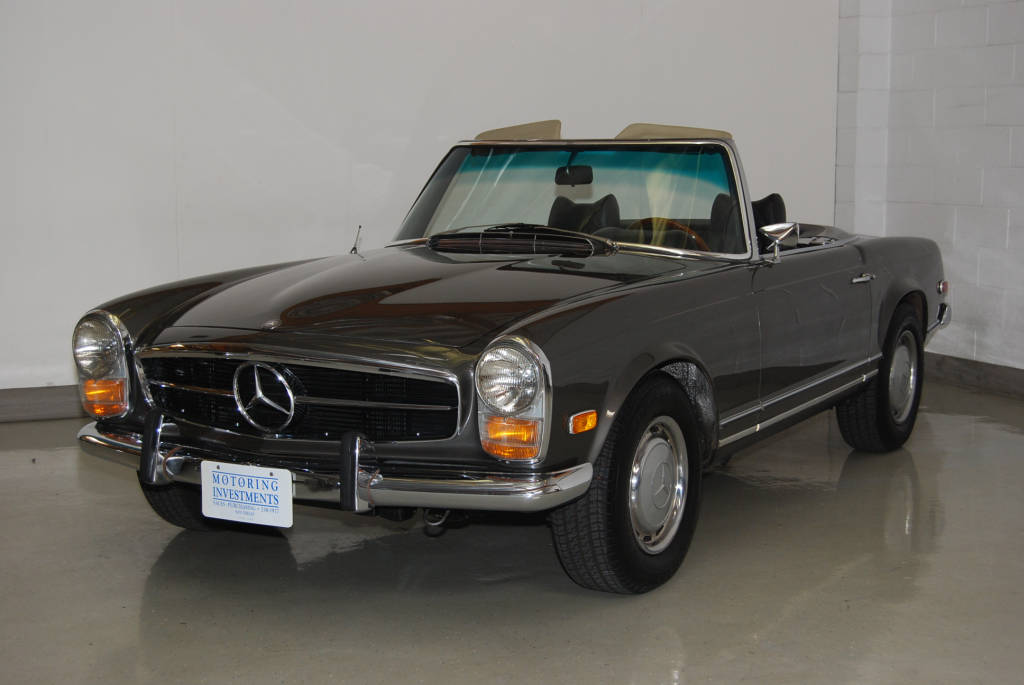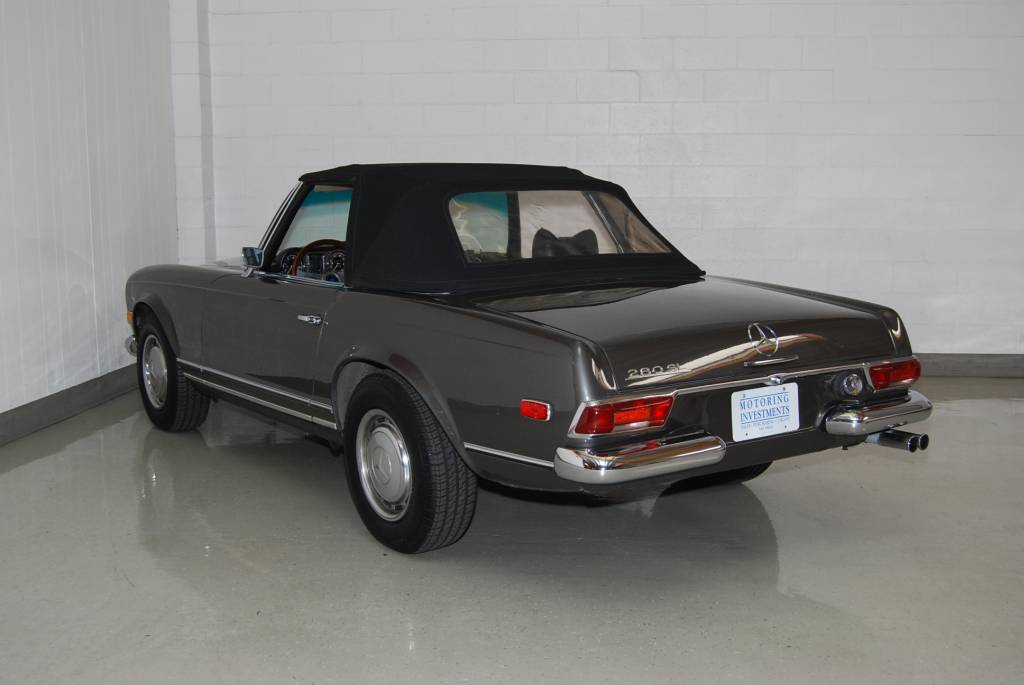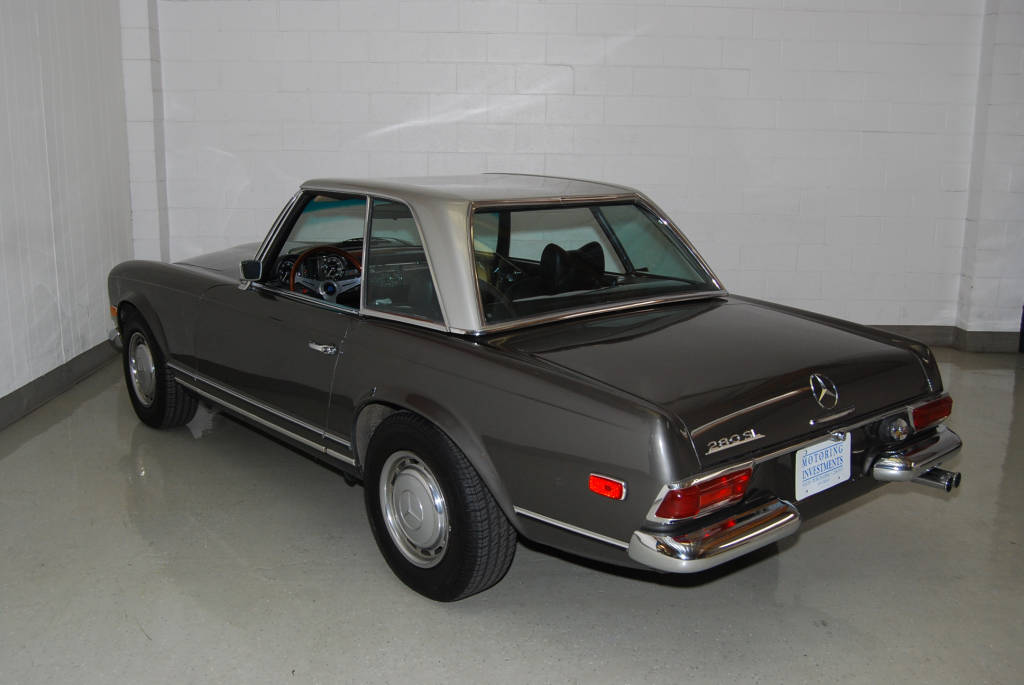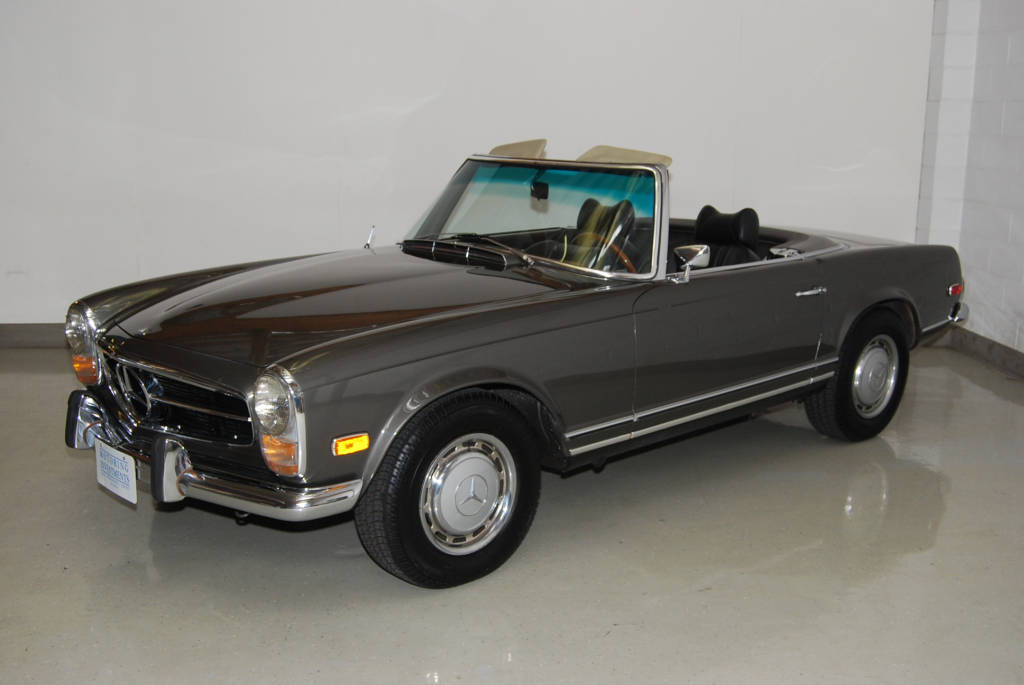 From the factory this was a "two-tone" car with silver hubcaps and hardtop. These are loaner wheel covers from a silver car. You can choose silver, anthracite or black for these and the hardtop. All combinations would have been offered by the factory.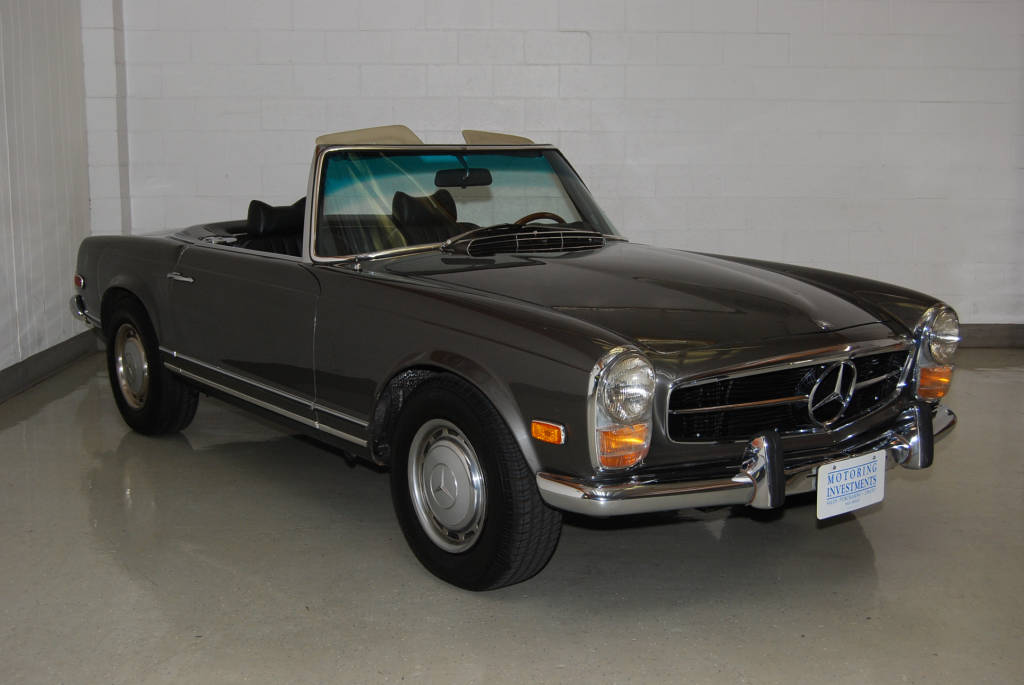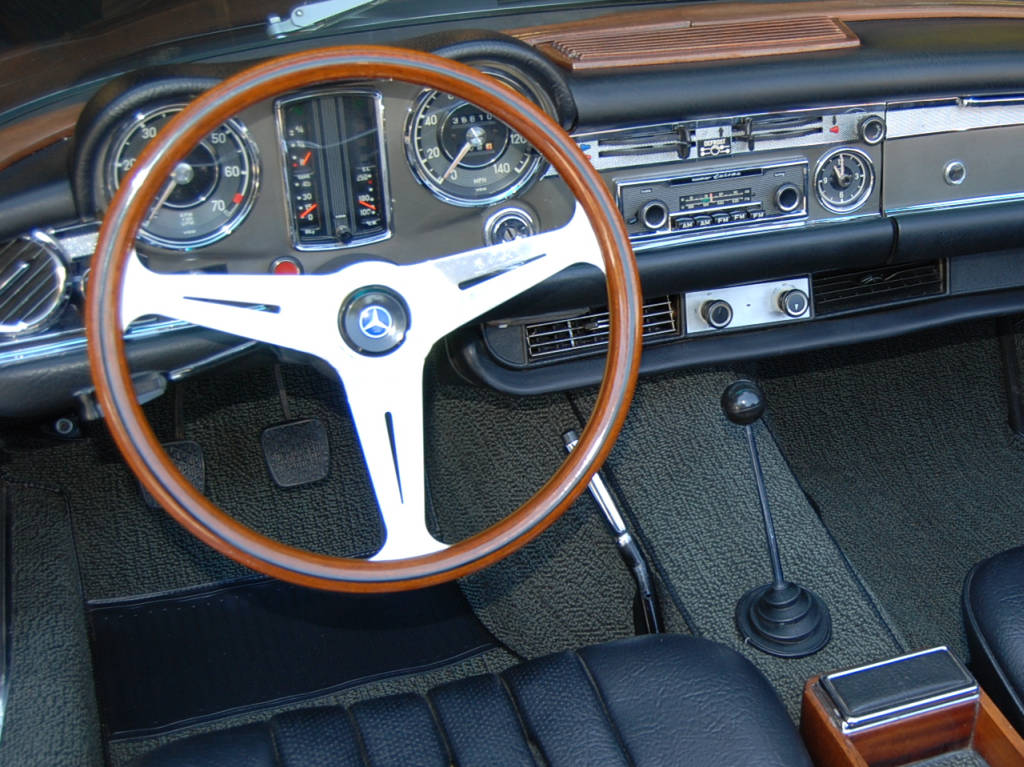 The next owner can choose either this Italian accessory wheel or the stock black one.
Click on a small photo for its larger version.
This car is as nice and sound underneath as it is on top.
Above, this is exactly what this part of the floorboard
should look like. After spraying the undercoat a
factory technician brushed over the seam to
ensure that it was water tight.
Wheel wells should of course be body color; not rattle
can black or local parts-store undercoat black.
This is a susceptible area in the driver's wheel well
that should always be inspected.
Note the factory spot welds on the leading edge of the
frame member and the heavy seam-sealer in the
corner.