MGA based Vintage racing special, historic, sports car svra, hsr sixties fifties, collector, classic car street racer for sale automotive classifieds, elva, triumph, sportsracer, buick 215 V8
1961 COBRA TRIBUTE SPECIAL - SOLD
If you arrived here by a random surf/search, click HOME to get to our main page & gain full functionality of this site.
$32,900
This is a vintage "Special", the sort of car that guys with engineering skills or good old American ingenuity built or modified back in the 1960's. Most were fabricated in back garages or the local service station after hours by the lead mechanic. He was the guy who may not have known his way around a cocktail party but certainly knew his way around a car - any car; could make them run right; could make them fast. If you were the local dentist or M.D. he was the guy you did not want your daughter to marry. She did anyway and now your Mercedes gets taken care of for free. He insists on this and would be insulted if anyone else opened its hood for you.
This one-of-a-kind is based upon a 1961 MGA and is titled thusly. The suspension, brakes, steering and differential are all stock MGA and cope fine with the additional torque of the engine. The cooling system has been upgraded and the car experiences no cooling issues even in our hot San Diego summers. The transmission is a Buick 'dual-pass' (automatic) and was likely harvested from a late fifties early sixties Buick at the same time as the Aluminum block 215 V8 engine.

I purchased this car for my own enjoyment and as our main business is in restoring fifties and sixties Mercedes this was certainly not a money making venture. However since I enjoy access to my own restoration shop and my technicians have vast experience with diverse cars (we typically deal in German, British, Italian and the occasional vintage U.S. car) I was able to bring this car to turn-key reliability for my own driving enjoyment. When I discovered it, it had been sitting for awhile so since its purchase we have gone through virtually every system. Cooling, brakes, suspension and steering were all attended to and rebuilt as required. Plus since the builder had left off some things which I found to be crucial we did some R&D and installed them. This includes a handbrake, ignition switch and thermostatic control for cooling fan.

Other items I upgraded to my own fussy standards. As purchased it had a vinyl soft top, the sort one finds on run-of-the-mill MGs or Triumphs. I much prefer the look and staying power of a genuine canvas top so we sourced and installed a very nice one. The seat upholstery while in good condition was just an average vinyl material also. Genuine leather feels so much nicer, smells great and will take on a patina over the years which vinyl simply cannot match. So we re-trimmed the seating surfaces in leather. We also redid the kick panels and door panels to match. The color is called 'biscuit'. The trunk had simply been left bare lacking even a spare wheel/tire. I had our trim shop custom cut and bind carpet for the trunk finishing it to a high standard. I also sourced a stock MGA wheel and had it power coated before skinning it with a new tire for a spare.

You will notice in the driving video that at that time it was running wire wheels. They are U.S. style, heavy clunky, steel units unlike the more delicate optional British units that the MGs had originally. These wheels had clearance issues as they had an offset which kicked them outside of the wheel arches. With two people in the car the tires would rub. Since the video was shot I purchased Minilite style wheels from Moss Motors which have a correct offset and bring the tires within the confines of the wheelhouses. I feel they look much better as well. The tires are also brand new.

The engine is strong, does not smoke and carries great oil pressure. I don't have any rebuild history but it seems very fresh and healthy. I imagine some folks will want to ask additional questions about build specifications, ownership history, et cetra but sadly I cannot supply any more information. So having said that, the car must speak for itself.

For either price you could not duplicate this car even if you provided all of the labor yourself. This is mainly because you would first have to acquire a sound rust free MGA, the cost of which is significant.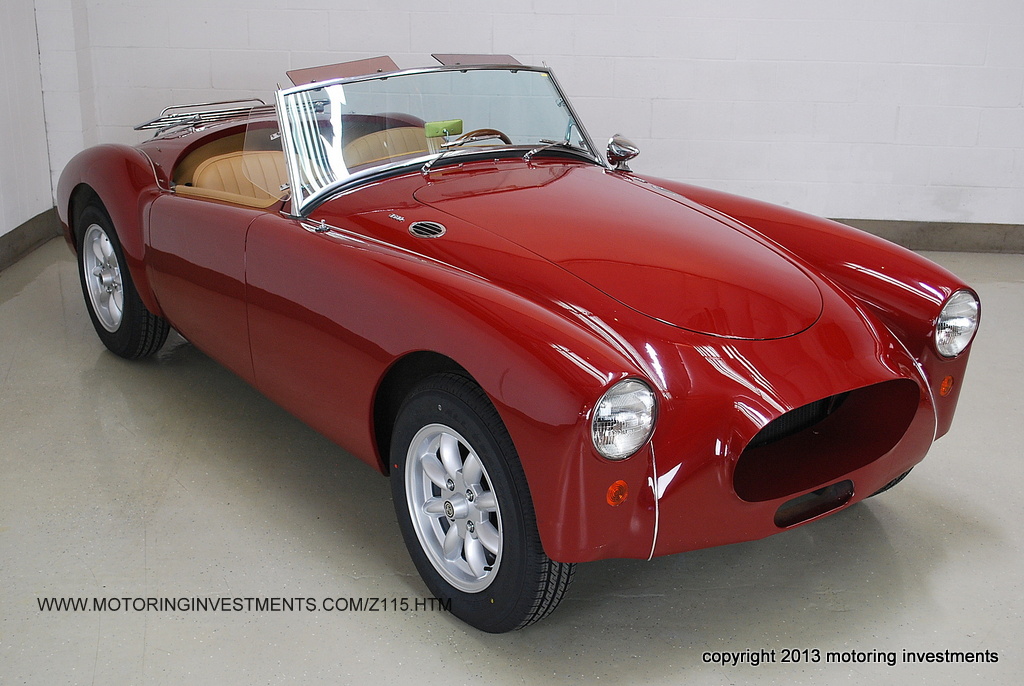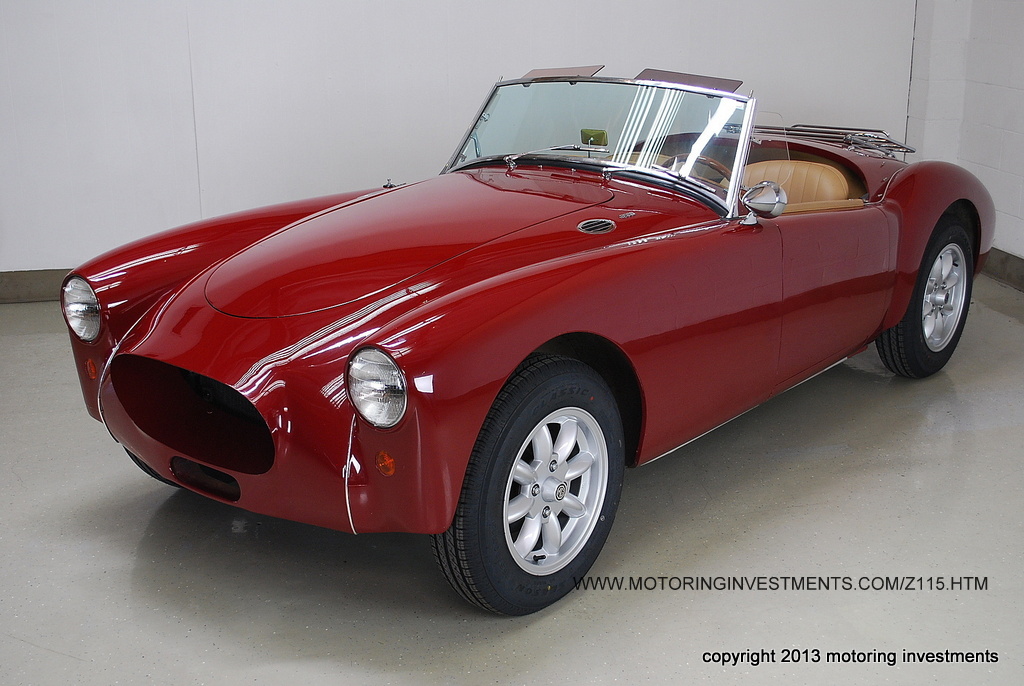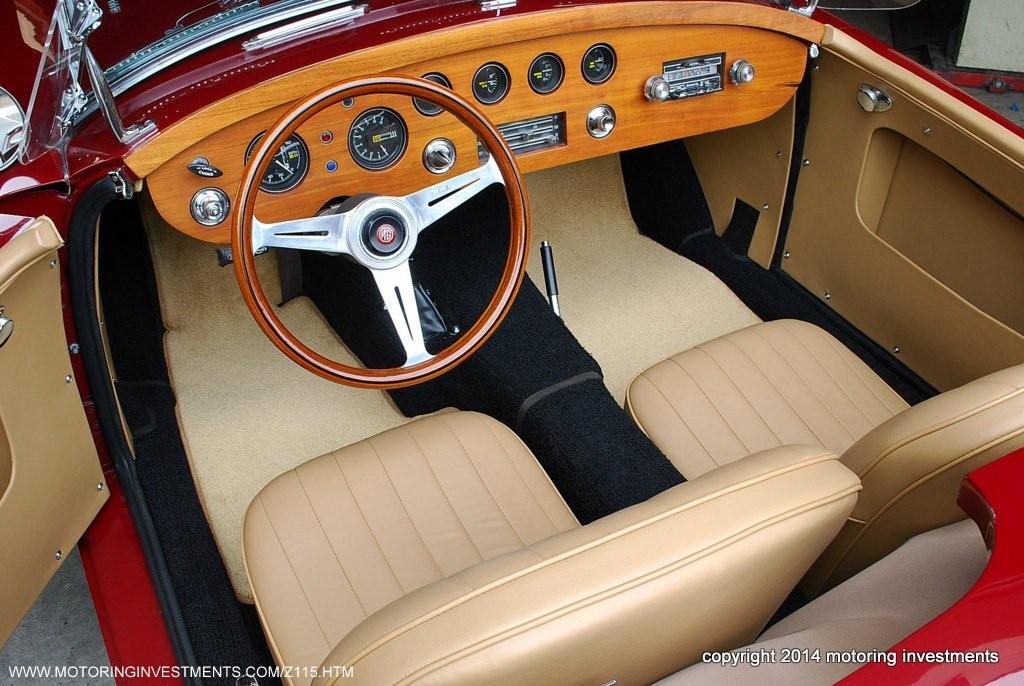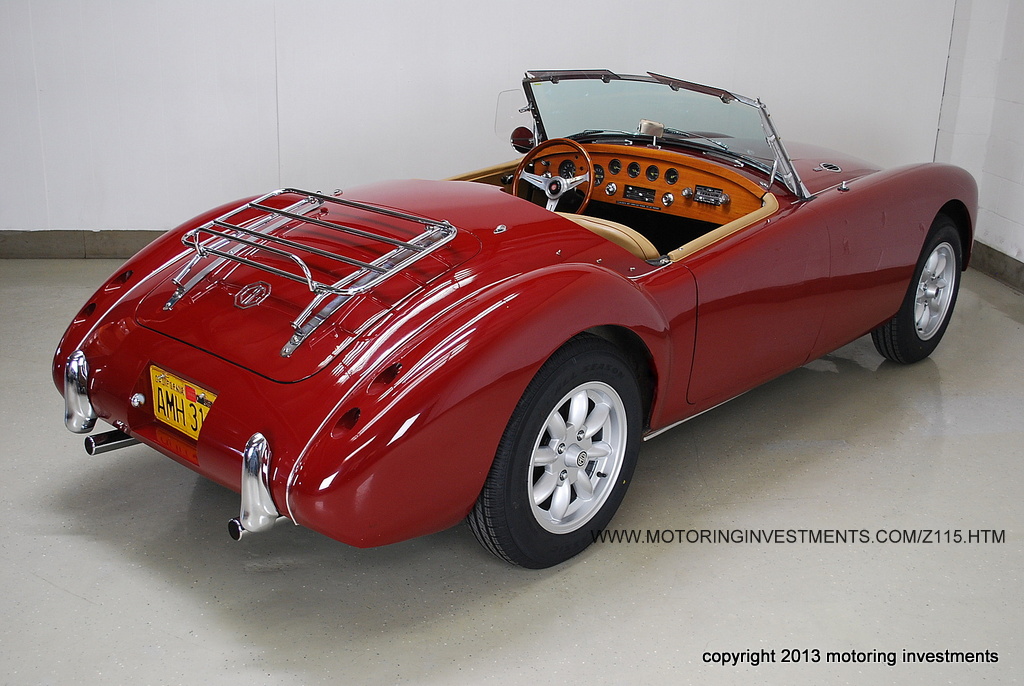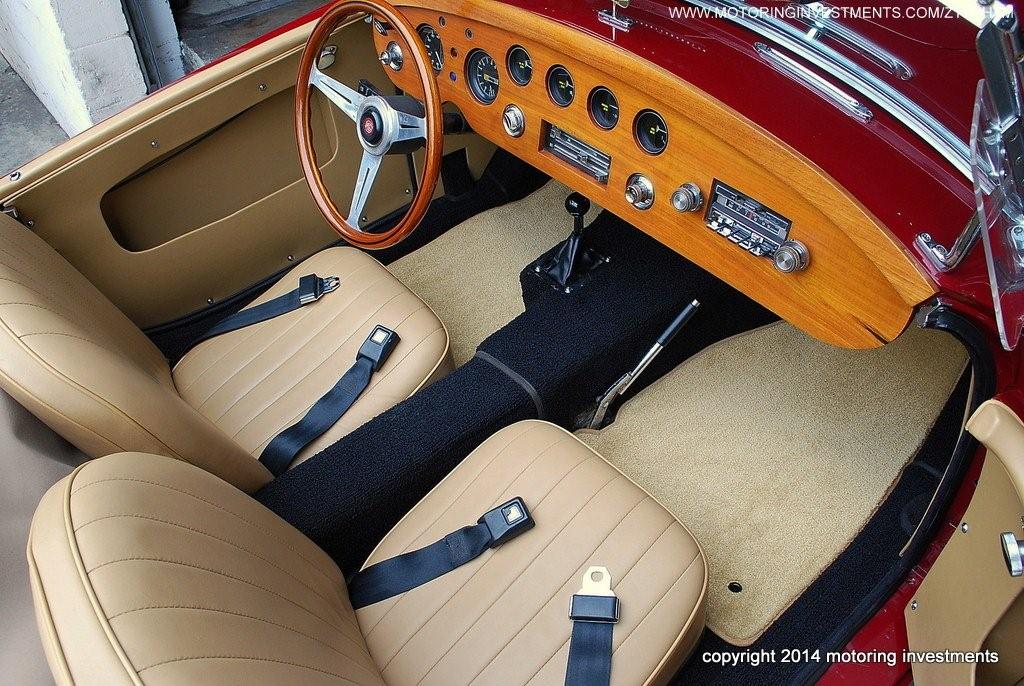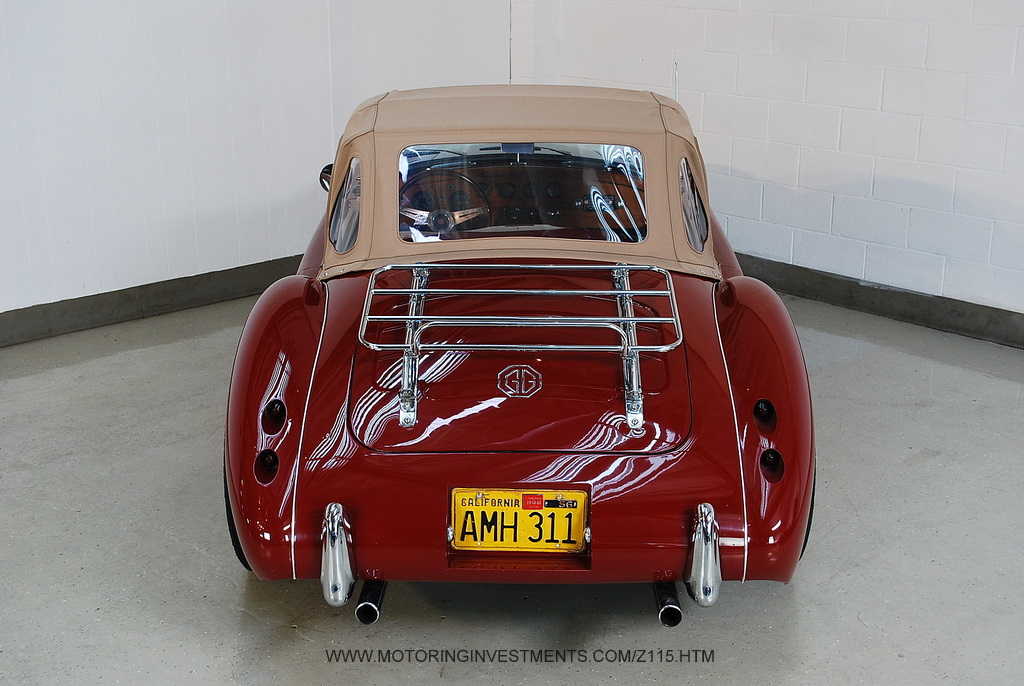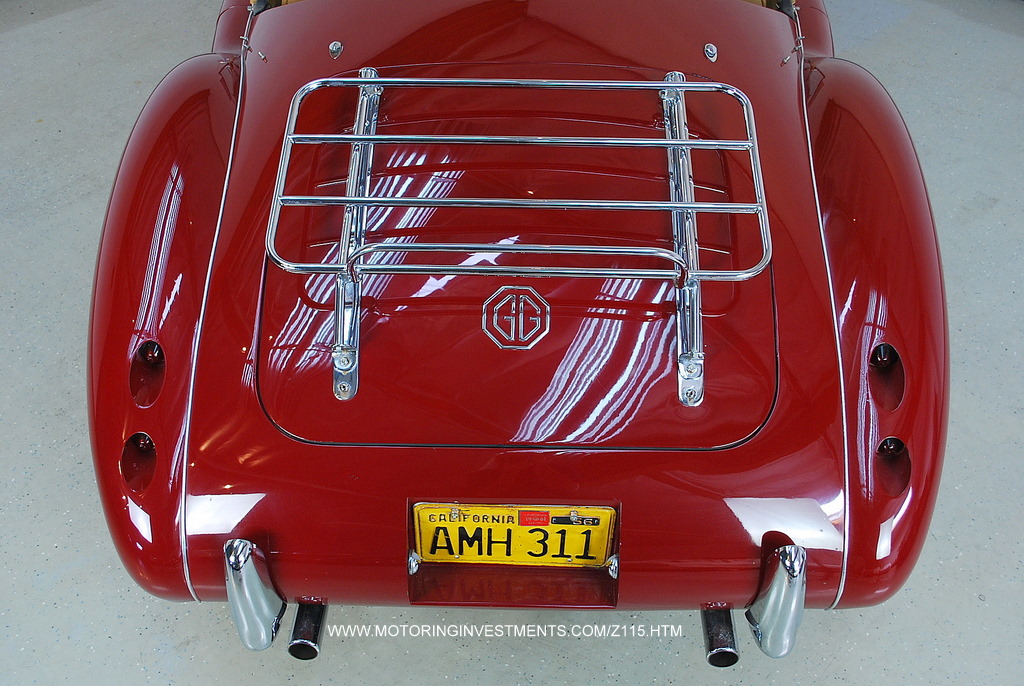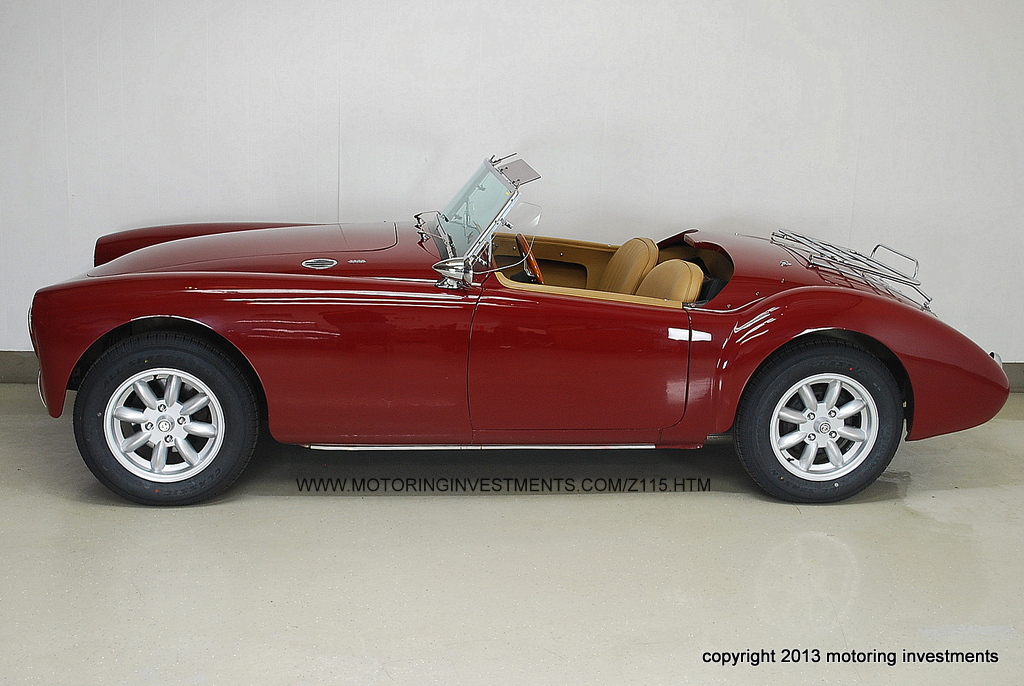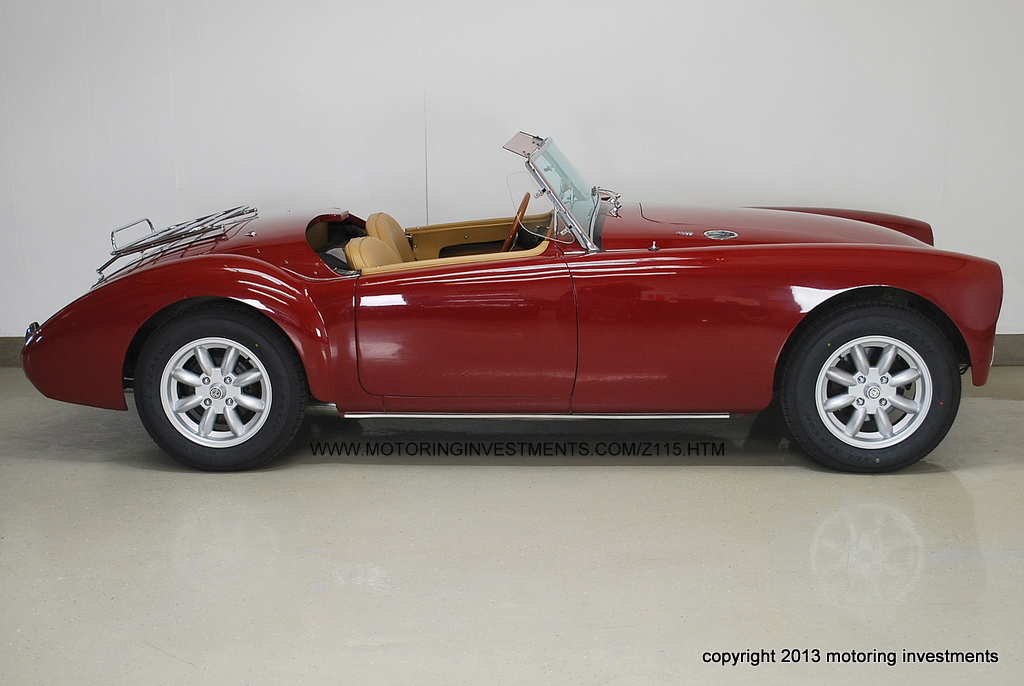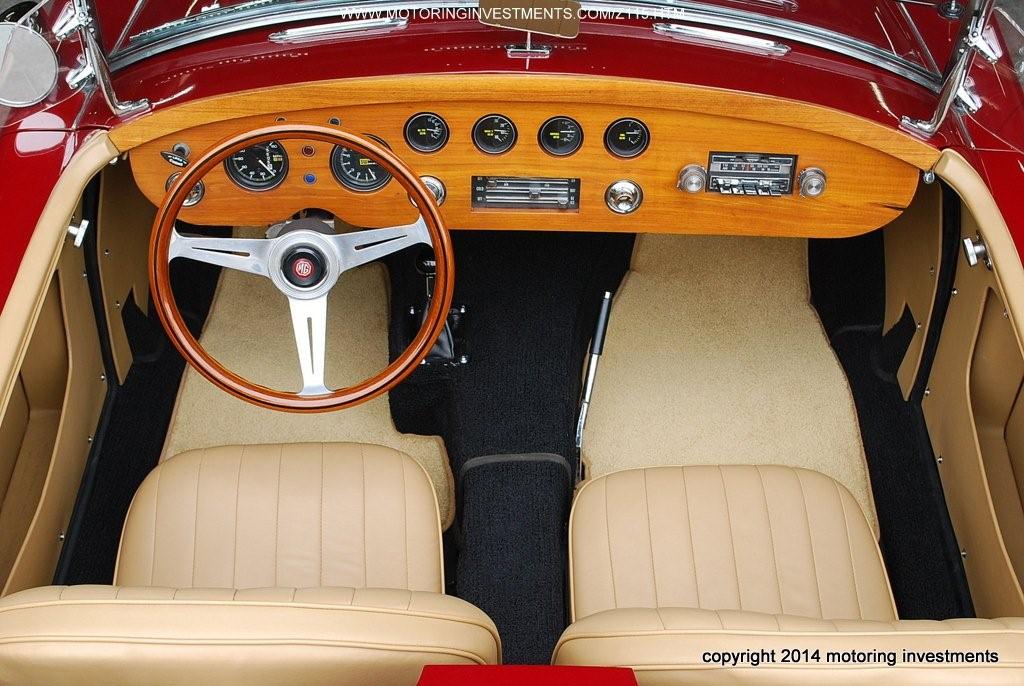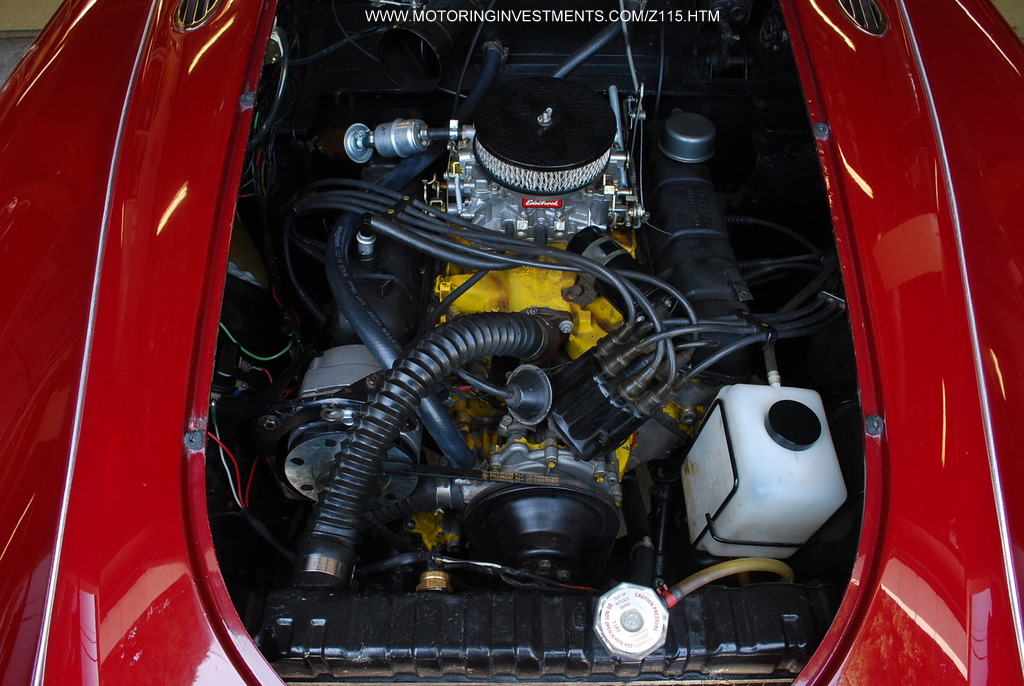 ENGINE BAY (SHOWING THE ALUMINUM BLOCK BUICK V8)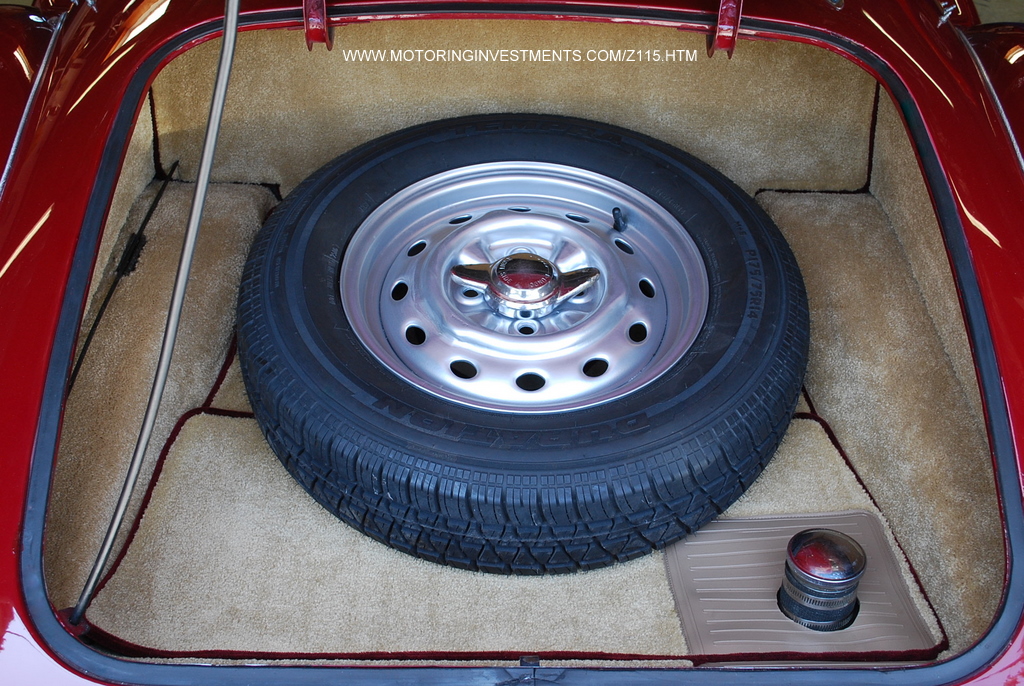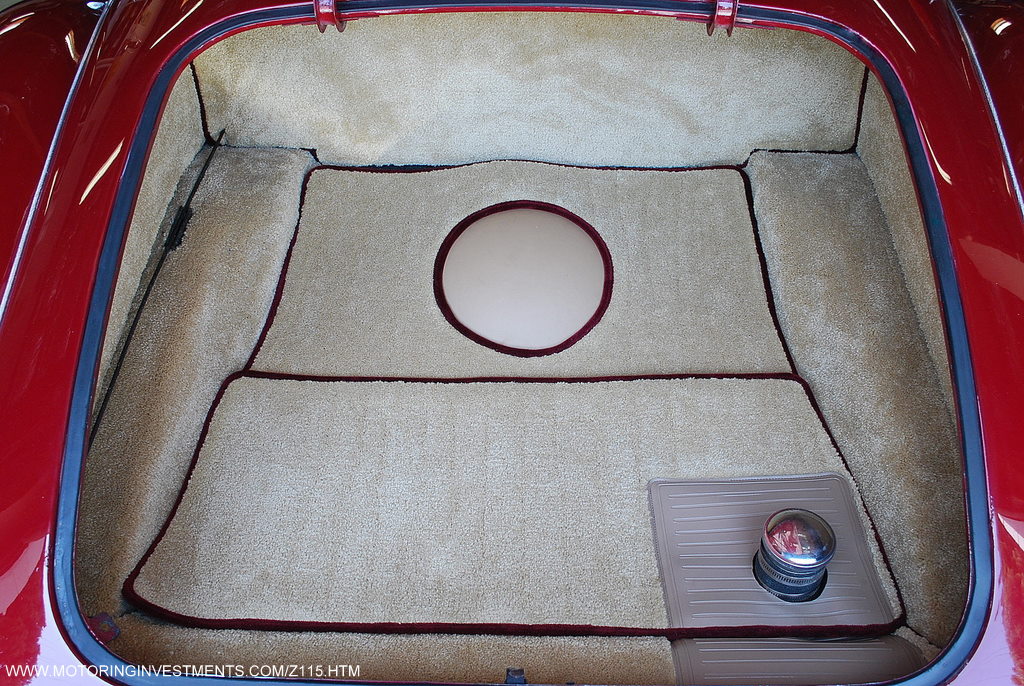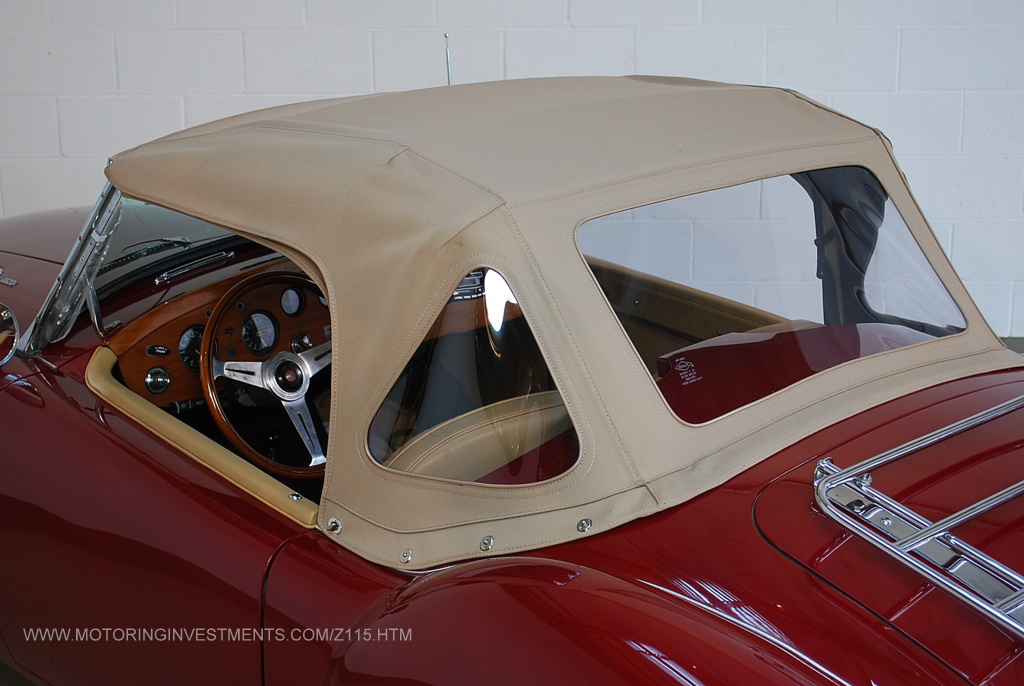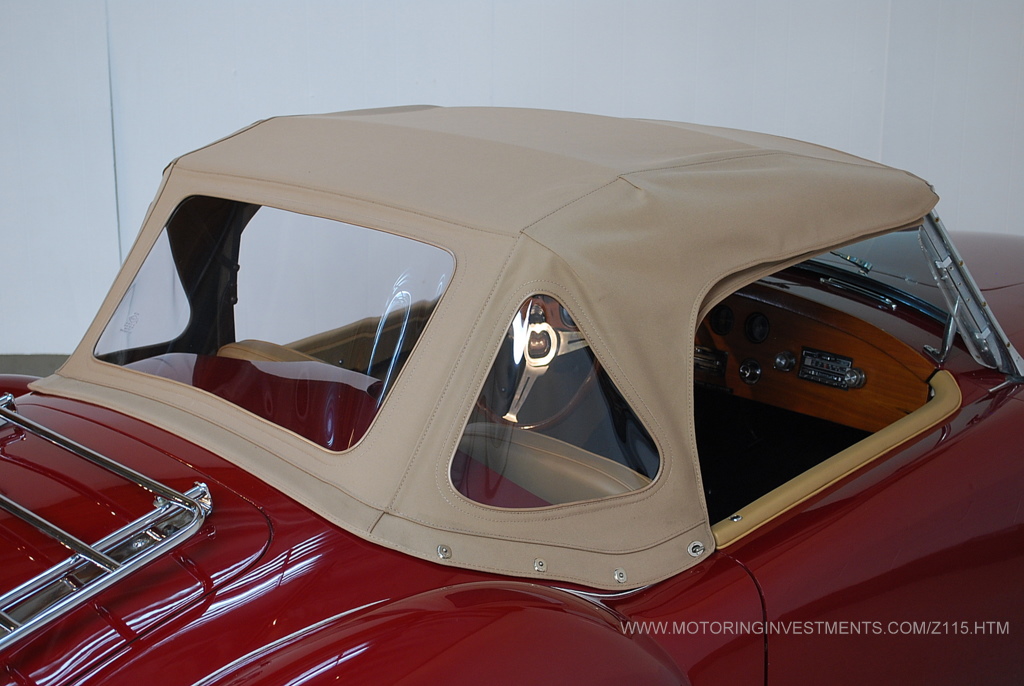 CLICK ON ANY SMALL PHOTO FOR THE LARGER VERSION.
SCROLL DOWN TO SEE UNDERCARRIAGE PHOTOS.