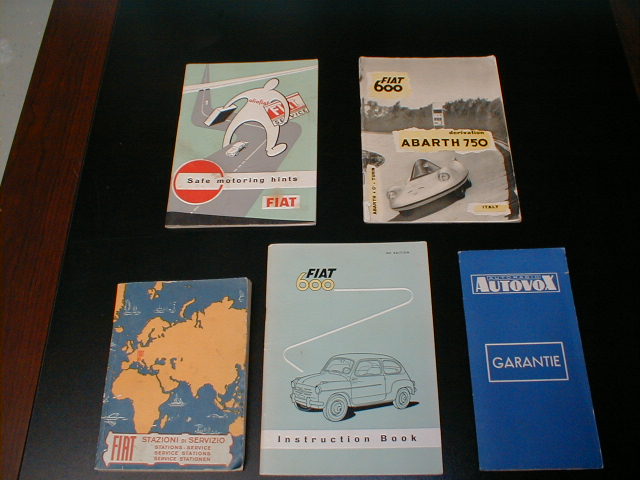 The blue item above right is the radio manual. The original radio is still in the dash.
The 750 Allemano spiders and Zagato coupes were both based upon the Fiat 600 mechanicals hence the 600 instruction book.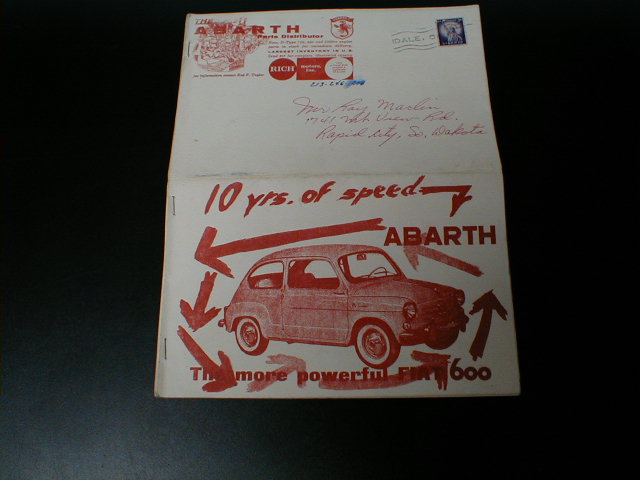 This is an original catalogue that was mailed out to Abarth customers.
It is too small to read but the postage stamp above is a 3 cent stamp.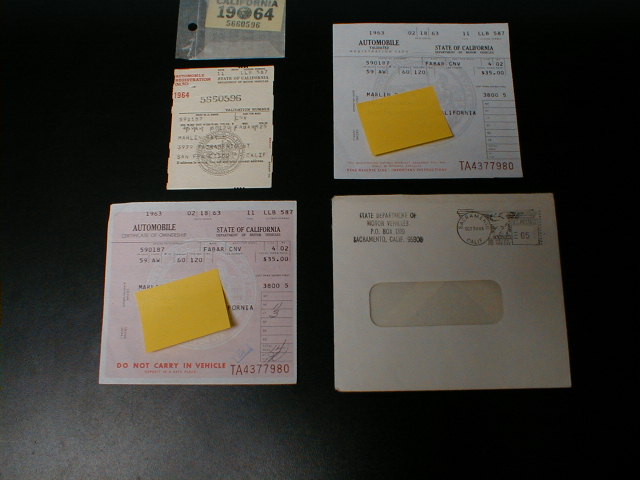 Title dating from '63 and the envelope it was sent in (notice that the postage is 5 cents). If you are wondering why the title is not dated 1960 it is most likely that there was originally a lien holder on the title. When the loan was paid off a new title was issued with no lien holder.