1966 MGB

1. British Racing Green
2. Chrome bumpers
3. Metal dash
4. Chrome Wire Wheels
It just does not get much better than this. Well.....Actually it does get better:
Here is a situation with a 39 year old car that we all dream about. It was bought in 1966 by the father of the last owner. Dad saved practically every single service record. He even plotted the factory recommended service schedule and stuck to it religiously. There are no mysteries with this car. It is a nice honest MGB. I have included many photos so that you can make an informed decision. The records indicate that Dad bought the car in 1966 with 4000 miles on it. Maybe it was a dealer demonstrator or had one previous owner who had to sell. For practical purposes let's call Dad the original owner.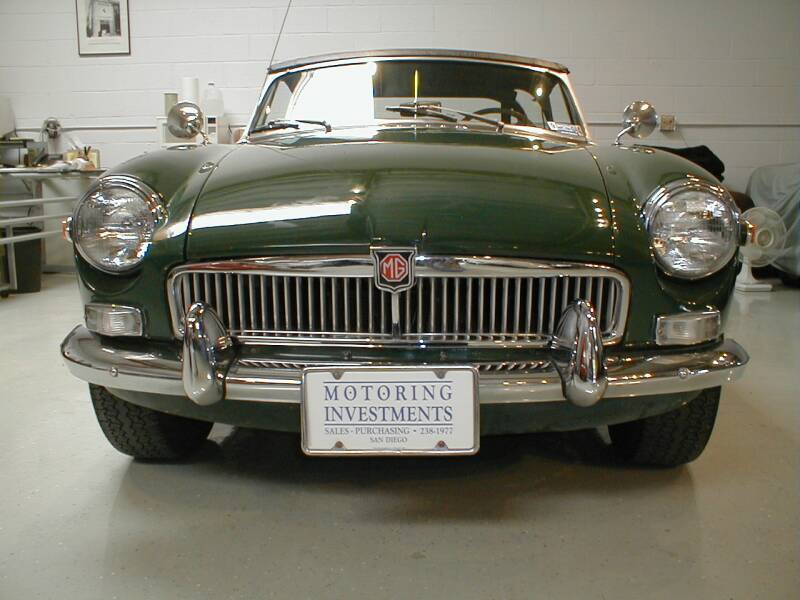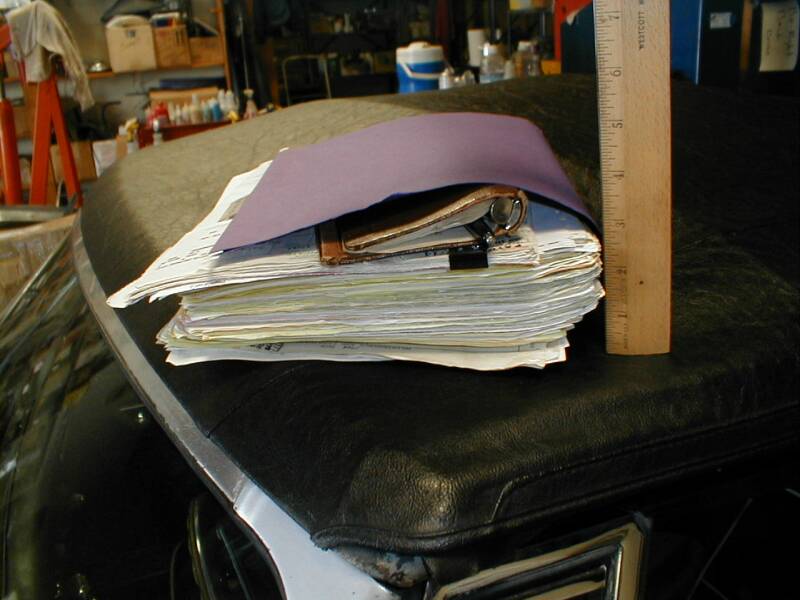 As you can see the service binder is over 3 inches thick. The invoices are stapled in groups by year and start in 1967. The small brown binder is a fuel log that starts in 1980. He wrote down every time he filled up with gas!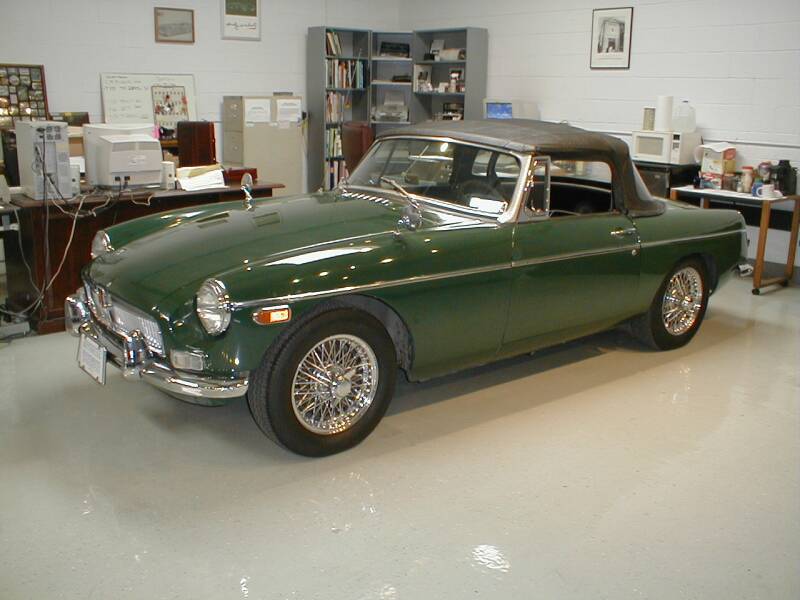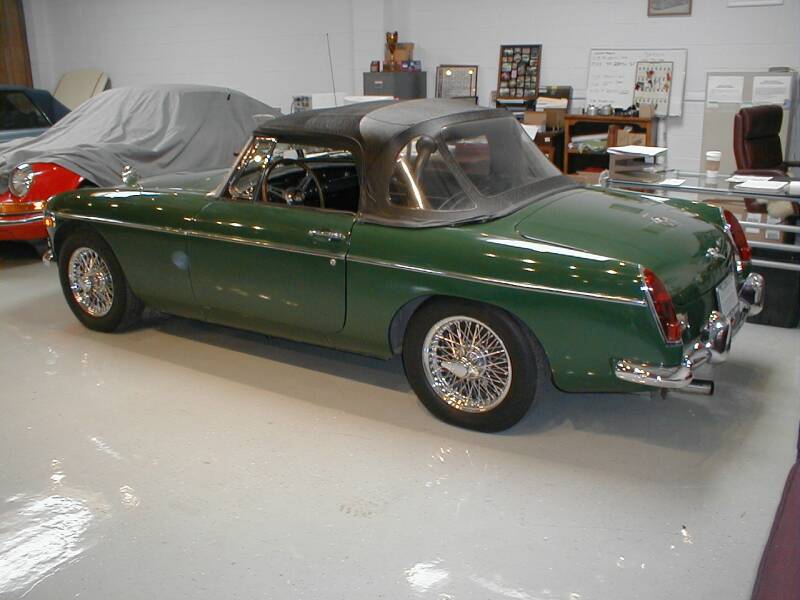 The soft top is about four years old.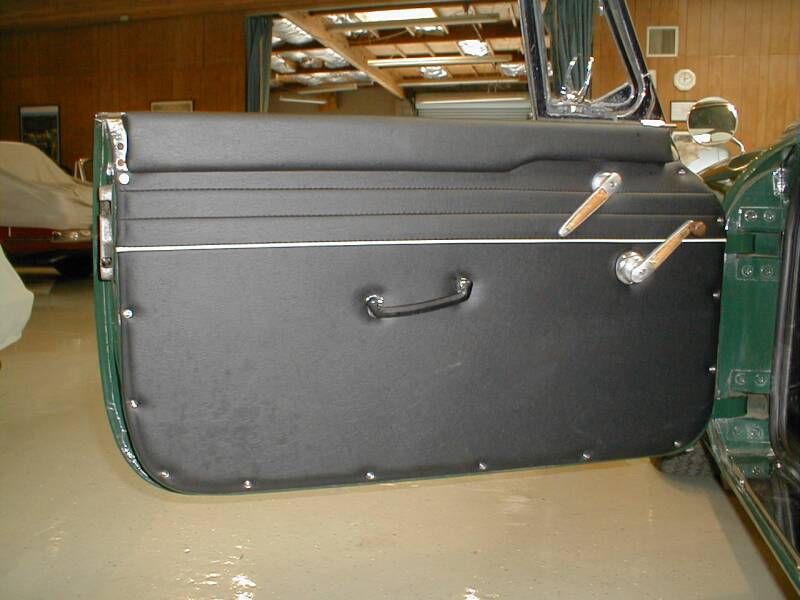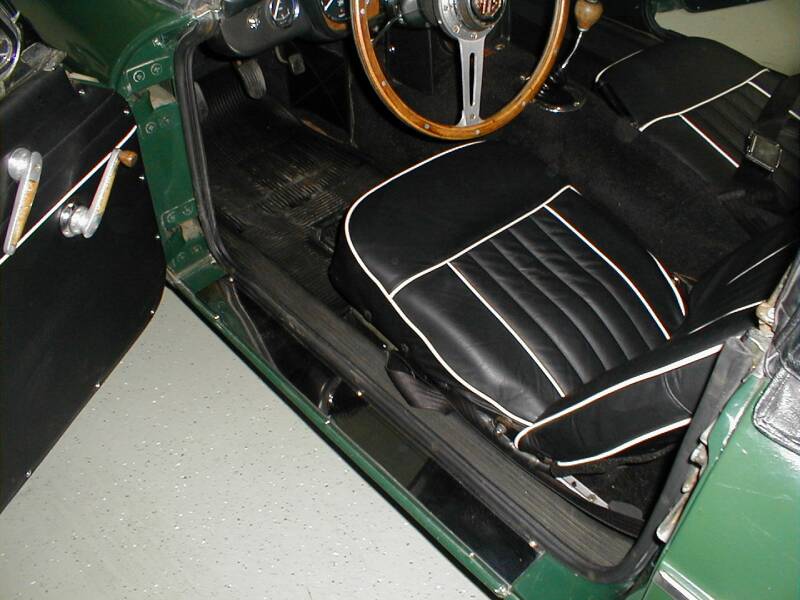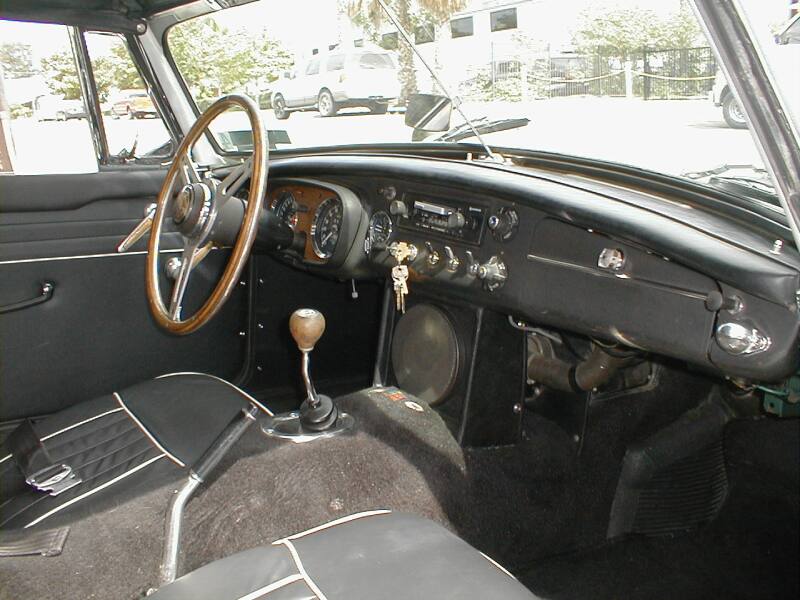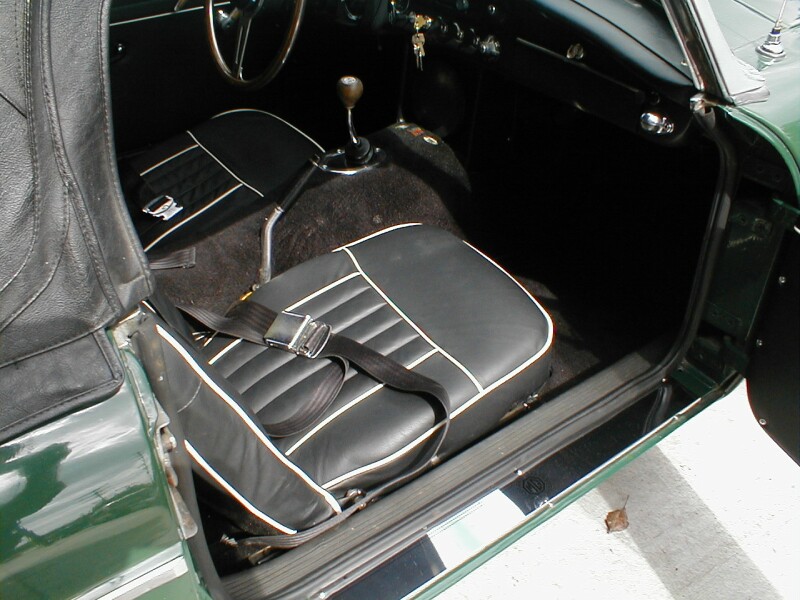 The seats have new leather upholstery. The carpet is also recent.
These obtuse shots show how straight the sides are.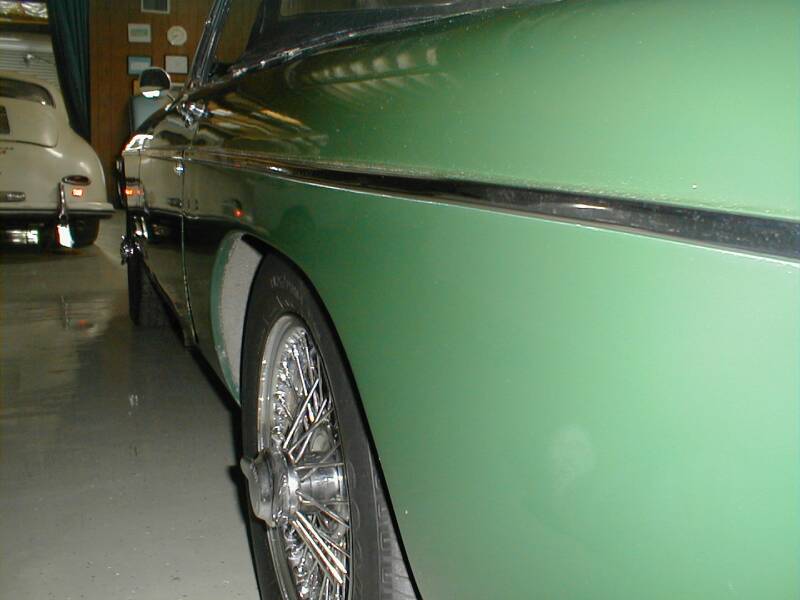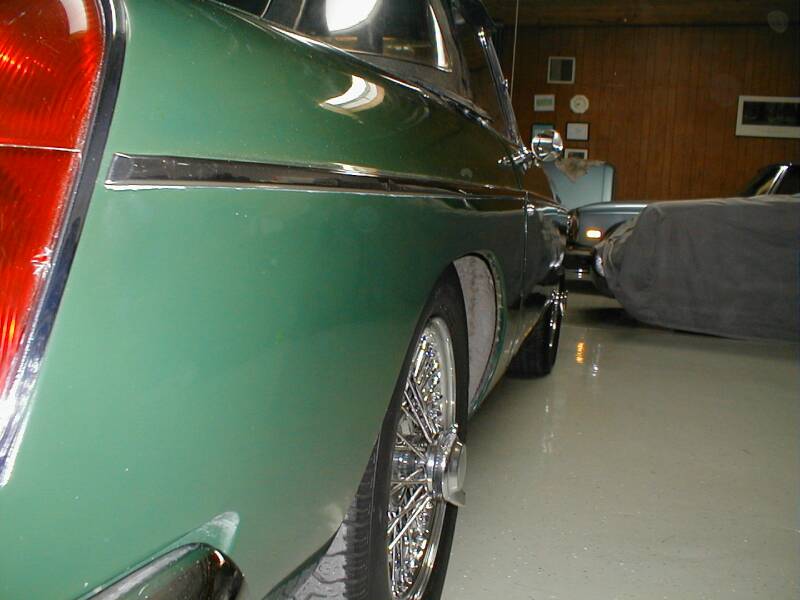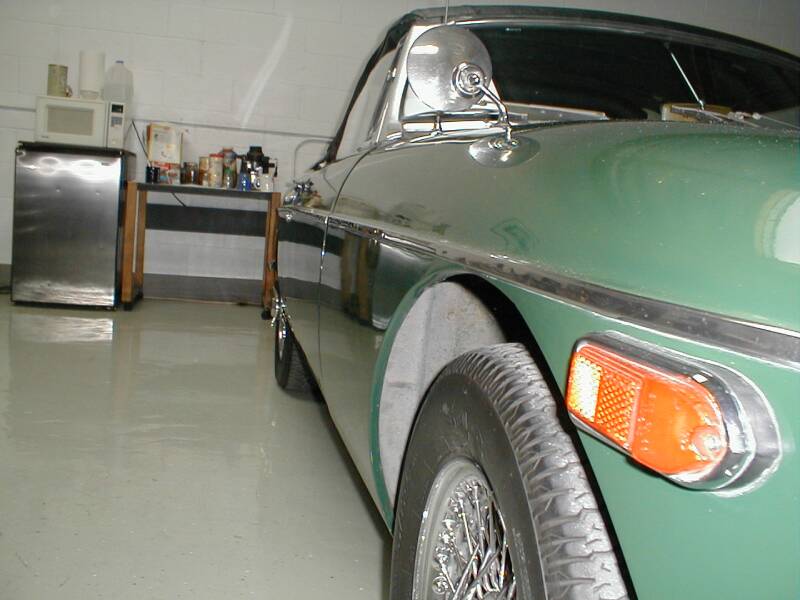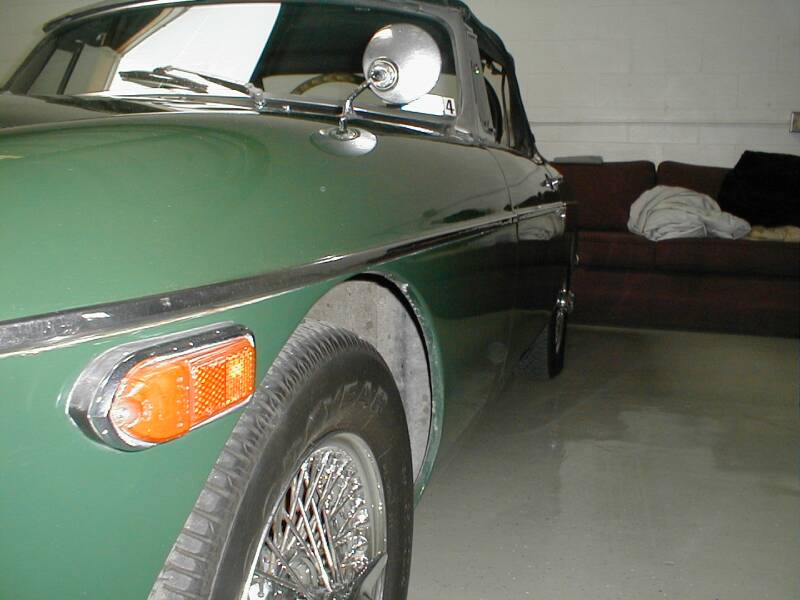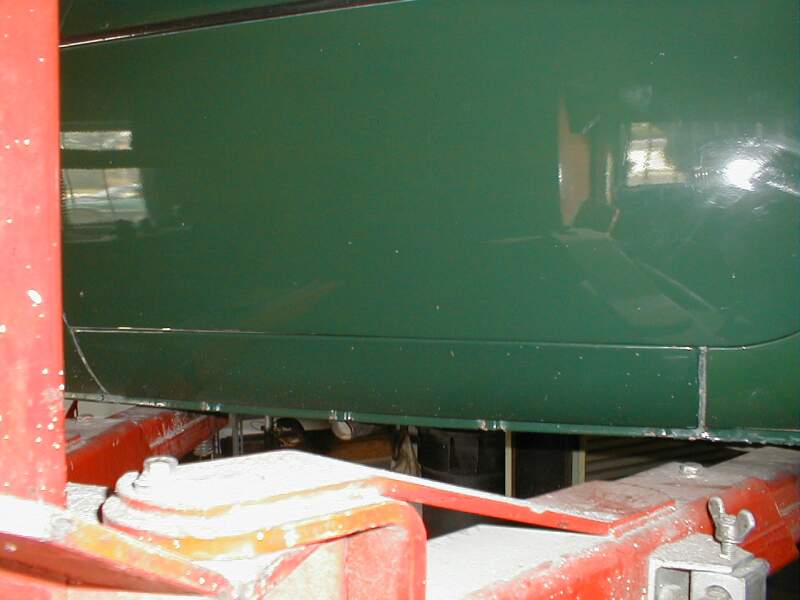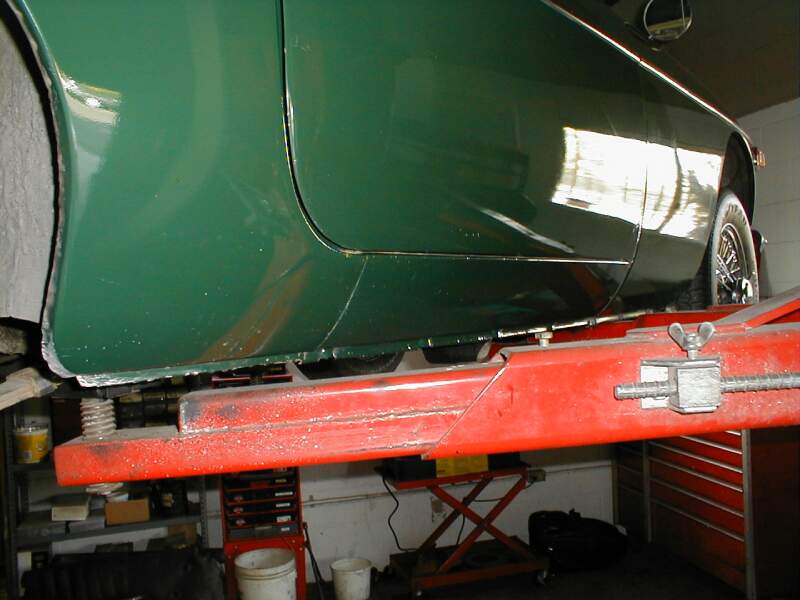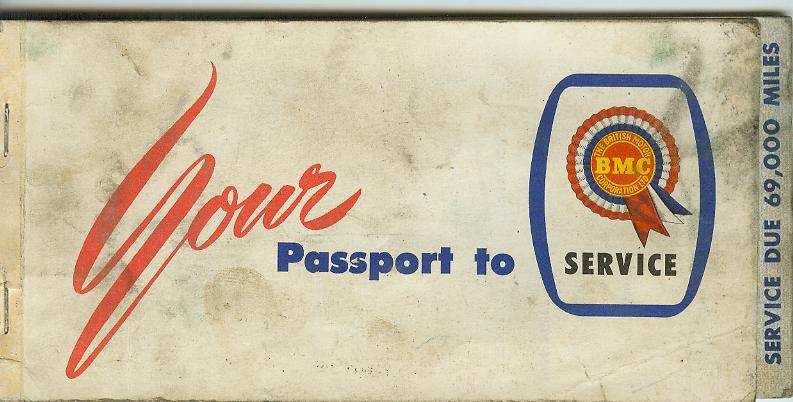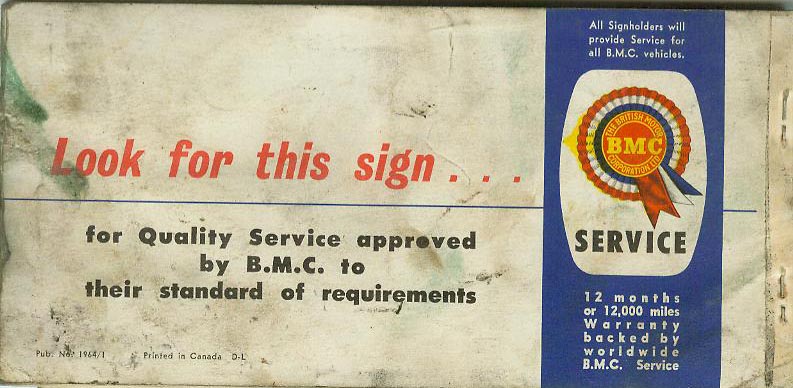 The original service schedule book is included as is the owner's manual.

The chrome wire wheels are very recent.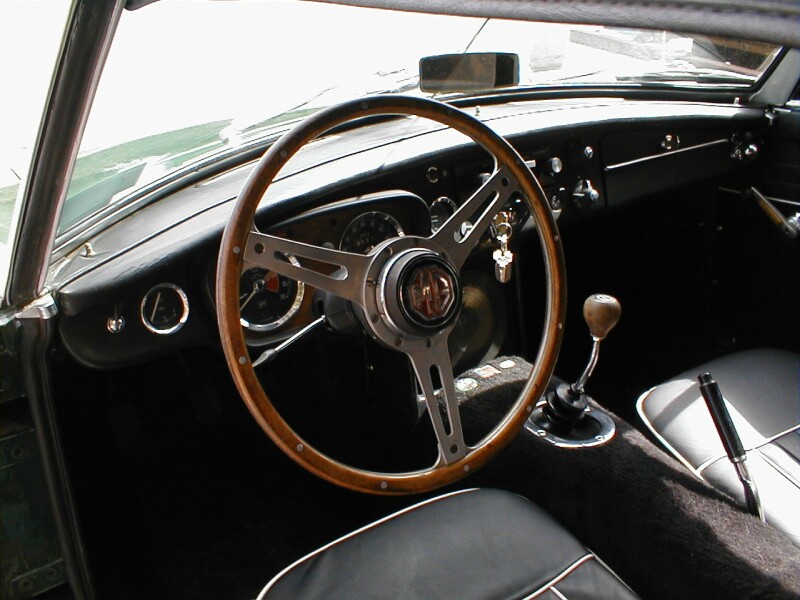 This wood rim steering wheel w/alloy center looks just like those reproduction "Derrington" units I have seen in catalogs selling for nearly $400. The patina on this one leads me to believe it is an original period accessory.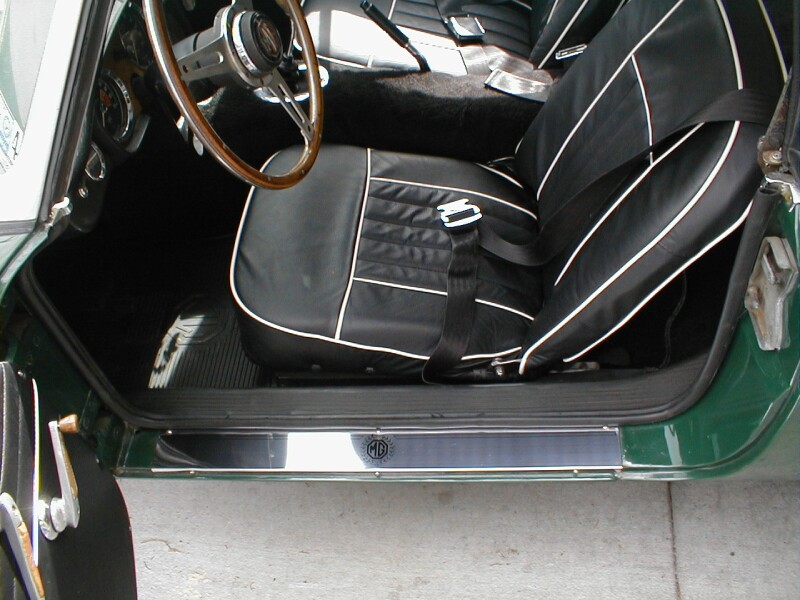 The original owner's son added this accessory sill trim.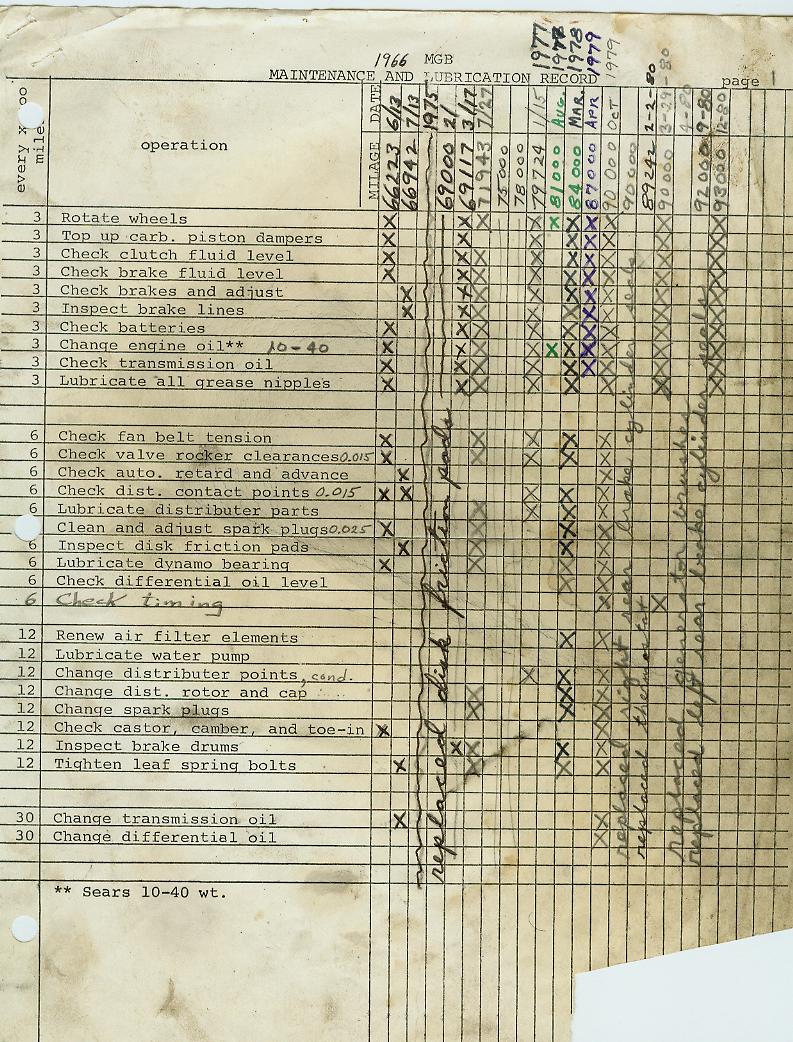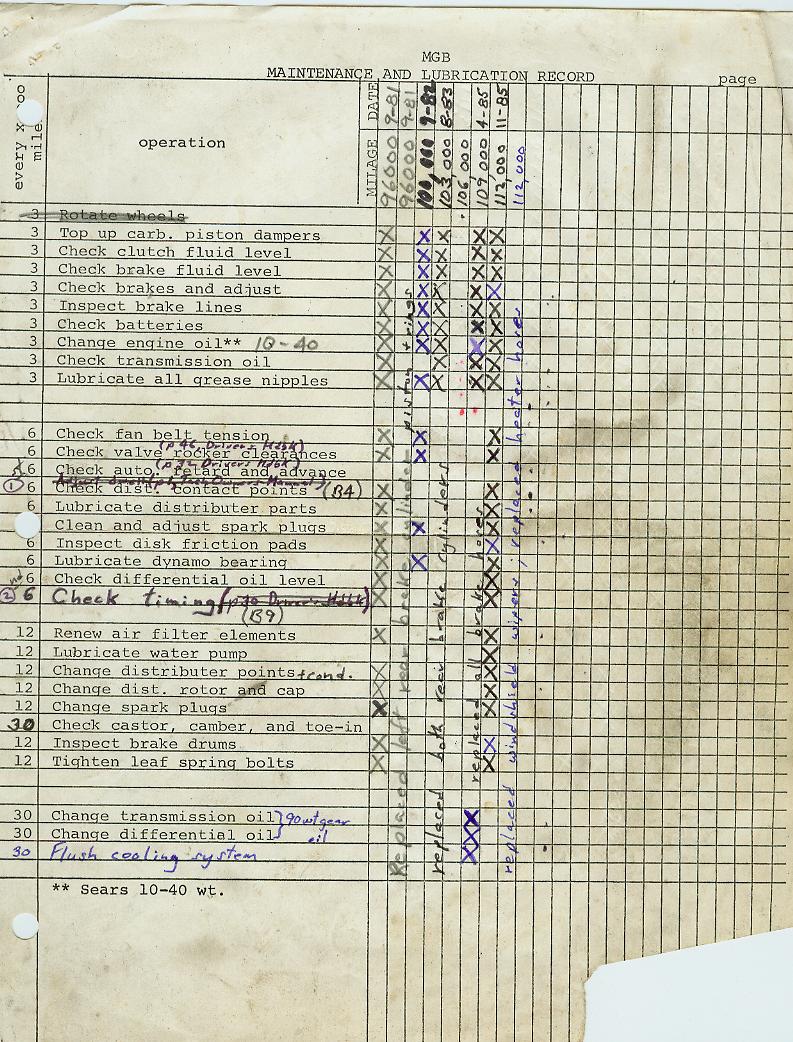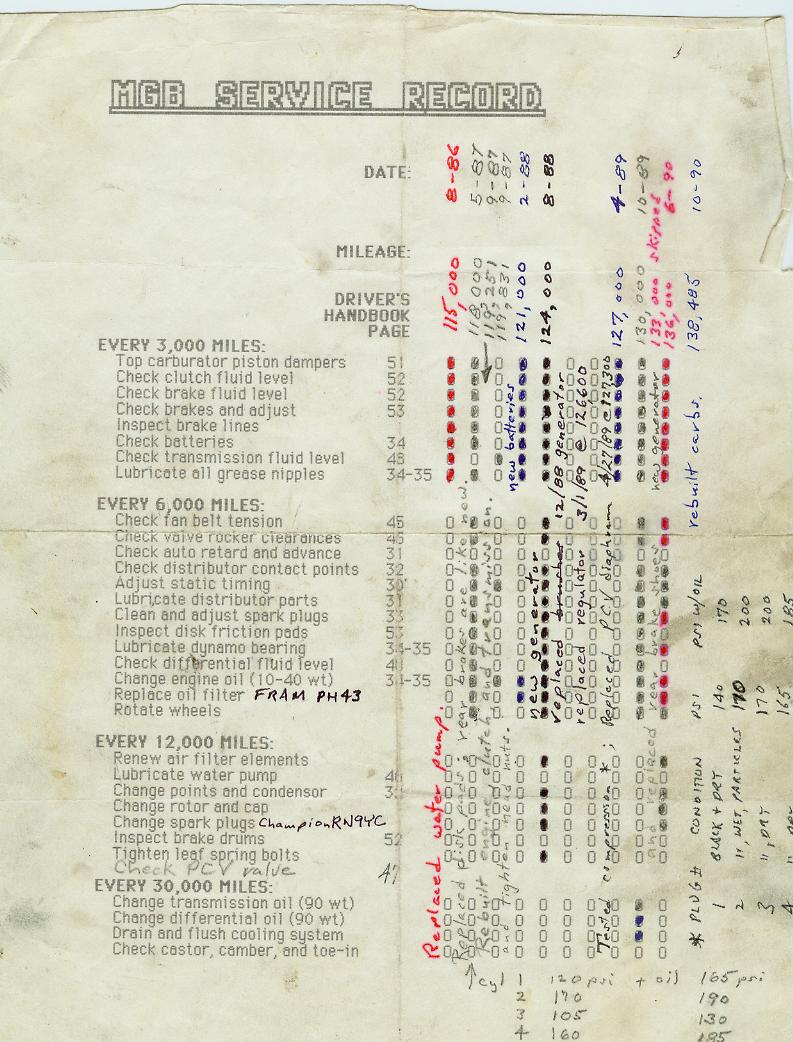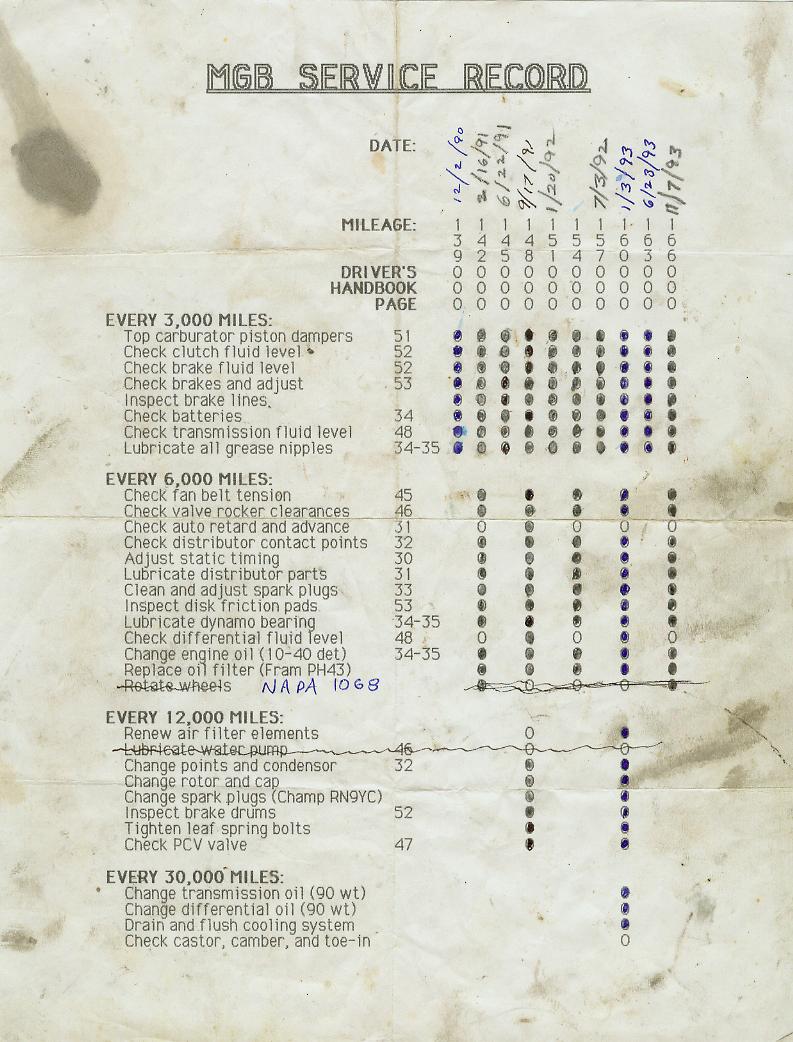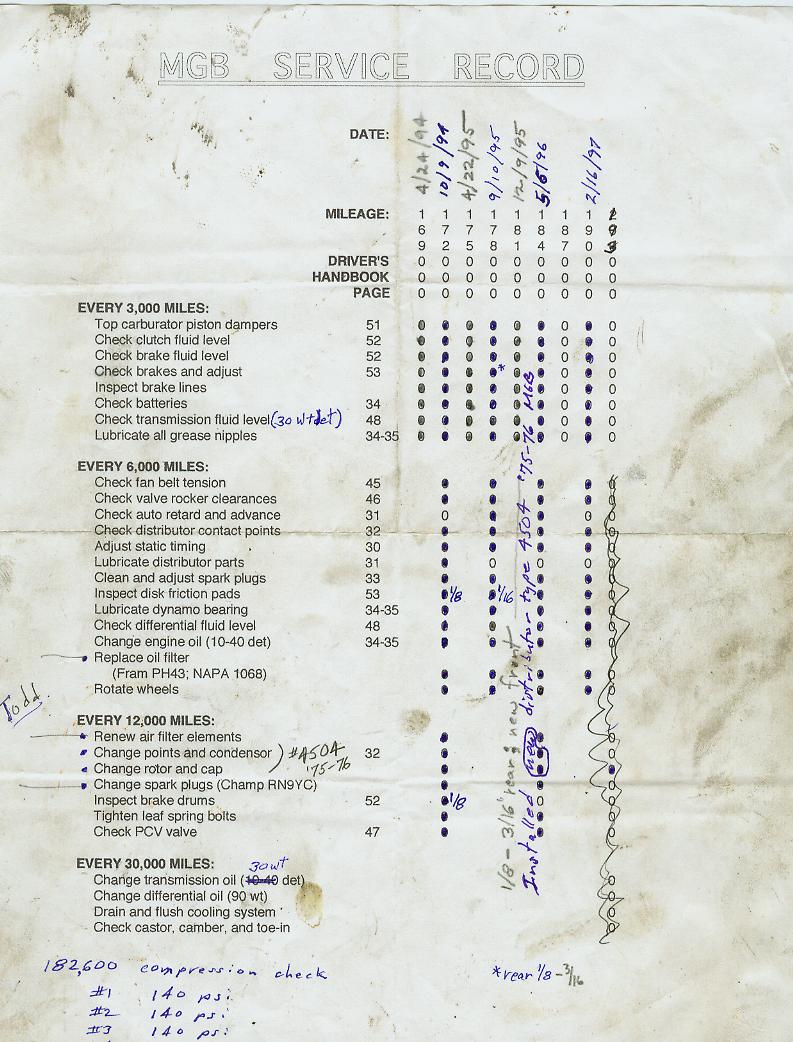 I actually have one more of these spread sheets that I forgot to scan. Can you tell he was a mechanical engineer?
Now for what is really important on old British sports cars!
The undercarriage.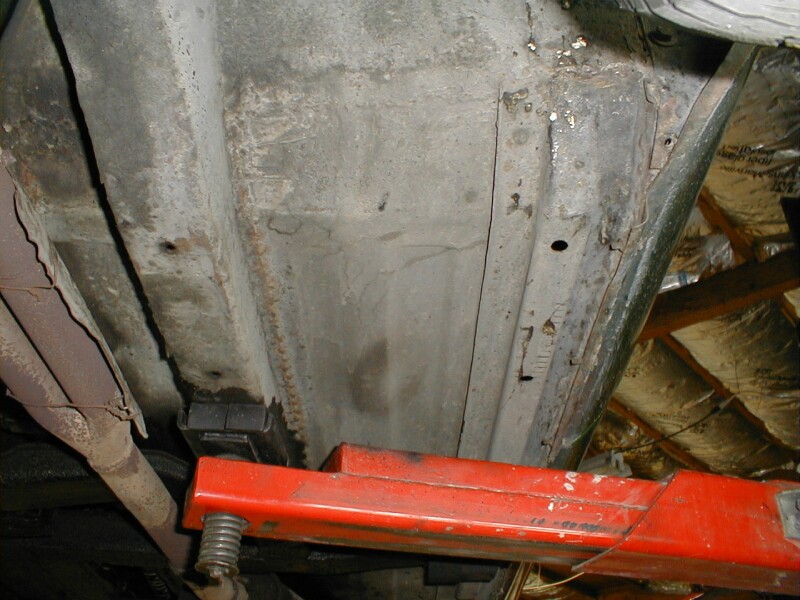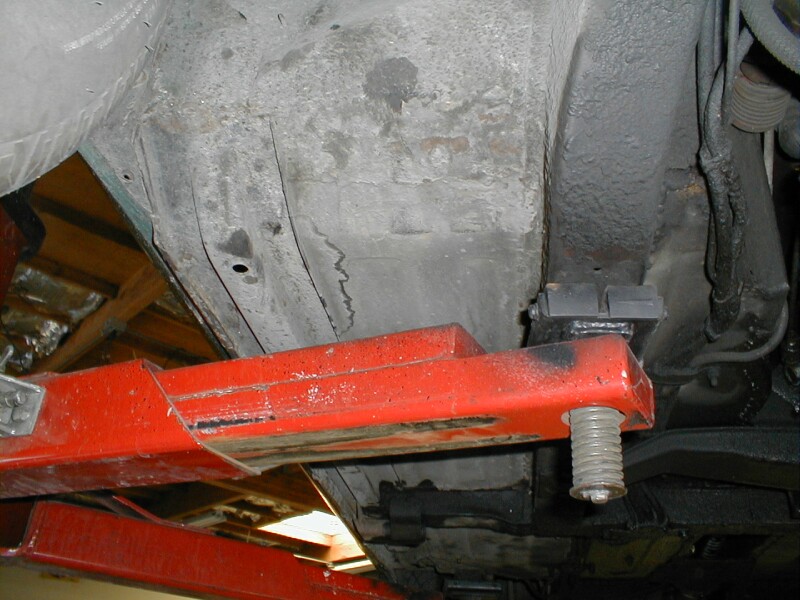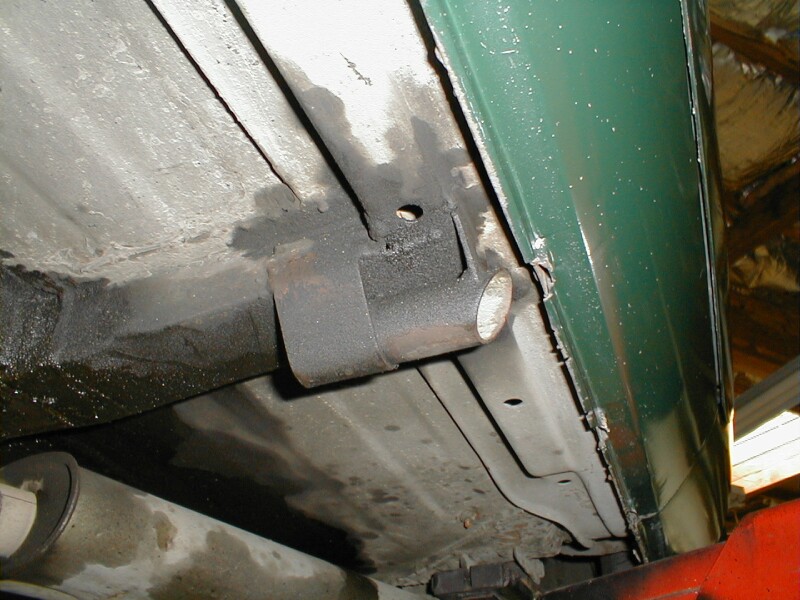 This car has a nice solid undercarriage. The floor boards appear to have been replaced some time ago. Of course there is some oil seepage. It goes with the territory on British sports cars.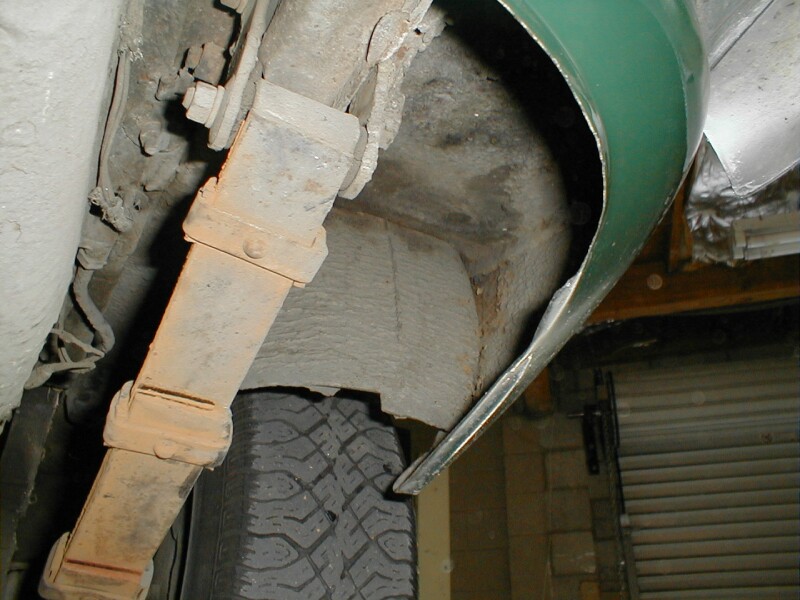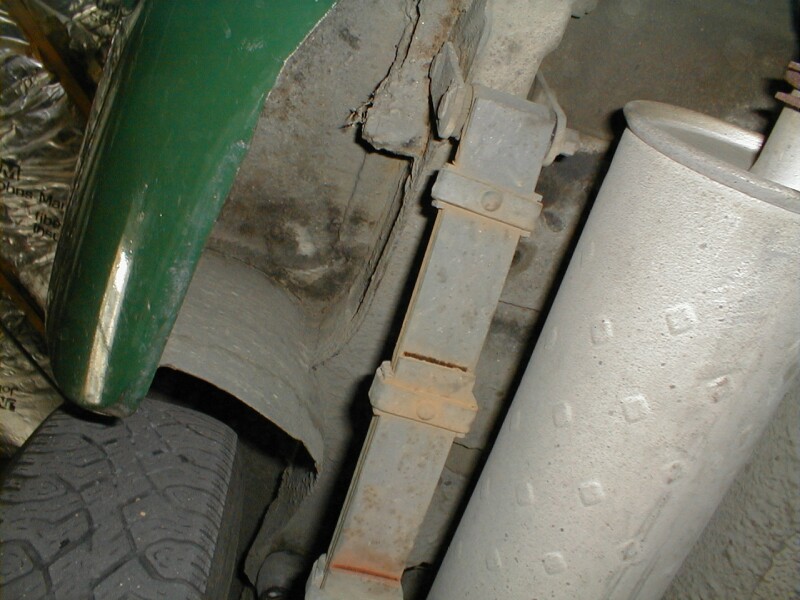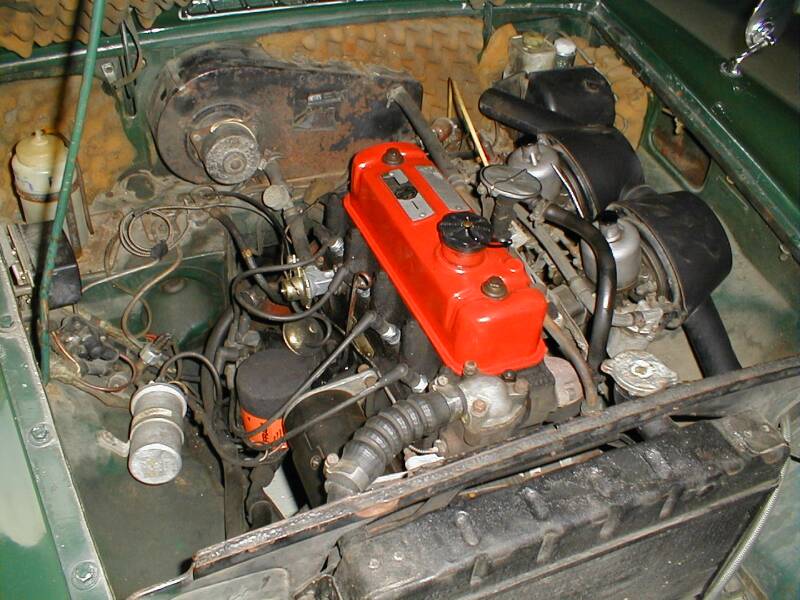 Total miles driven by the family appears to be 225,000. There are about 125,000 on the rebuilt engine according to the son. I know that is a lot of miles on an engine, but it seems to run great and sounds wonderful going through the gears.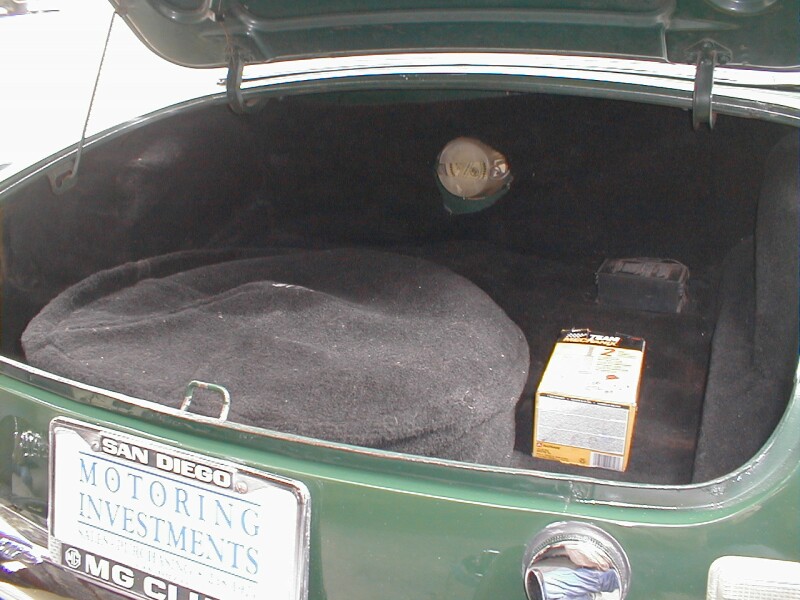 Here are some detail shots: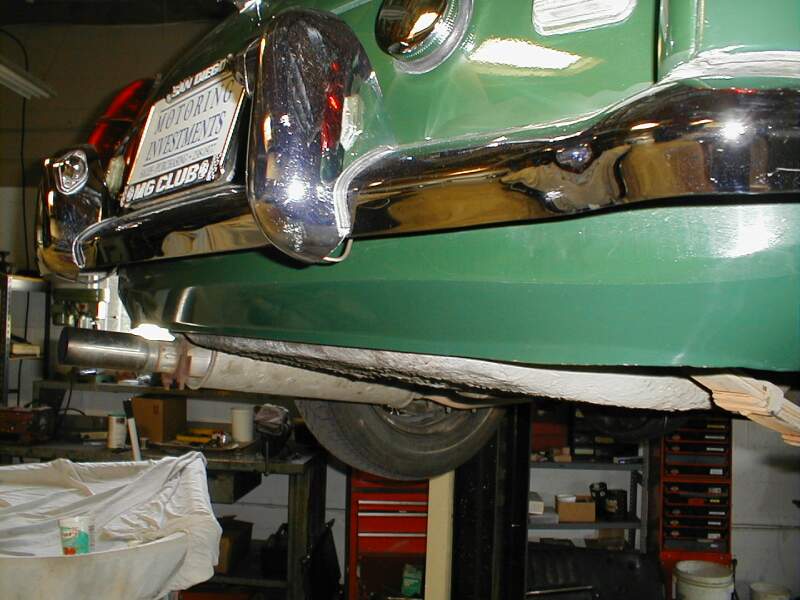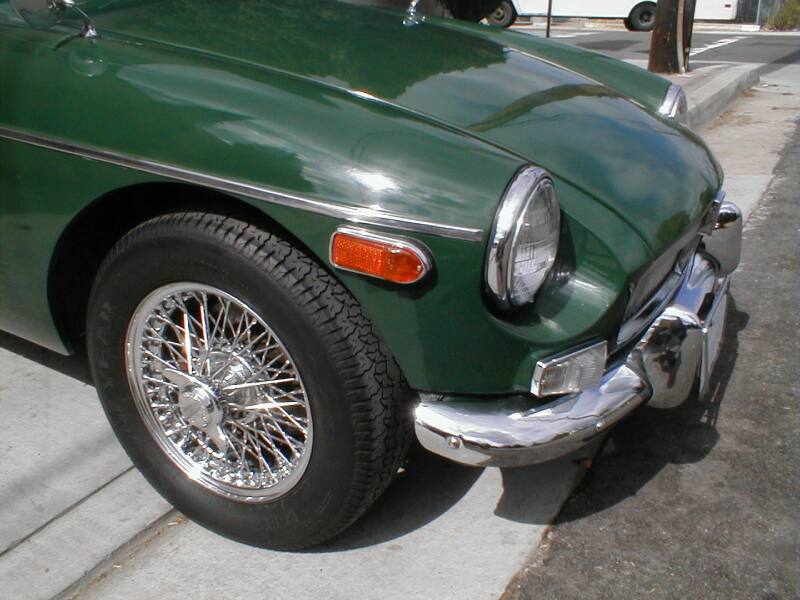 This was taken outside in the natural light.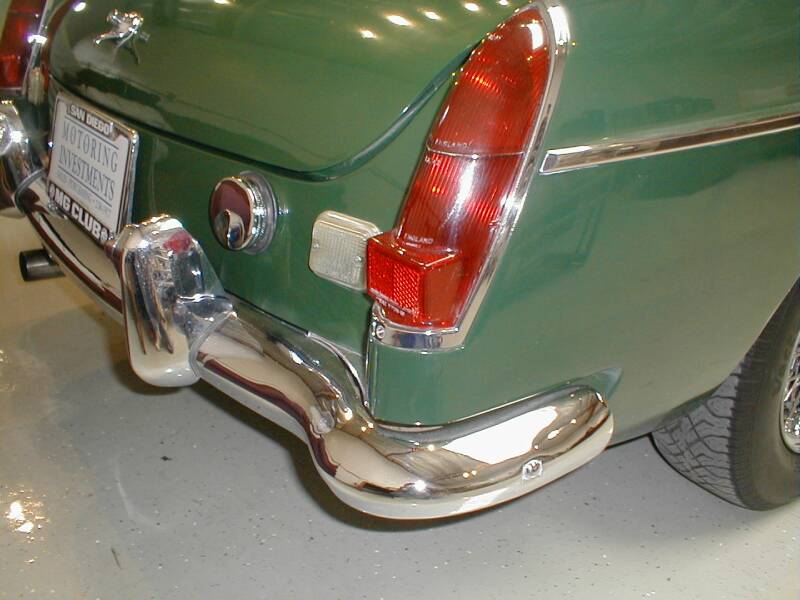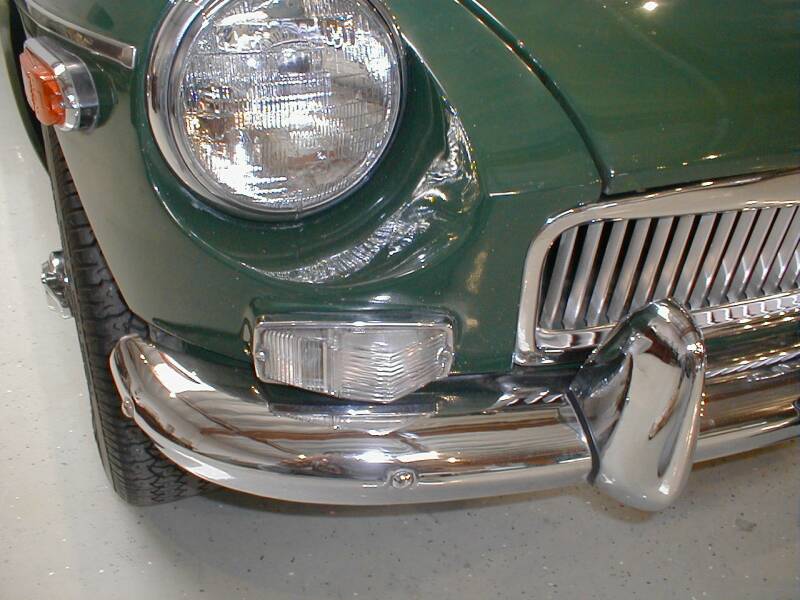 Under the showroom lights you can see some small defects. The paint is starting to fade, there are some touch ups here & there and on the hood are some blemishes that don't show in the photos. Out in the natural light it looks pretty nice.