Included with this car are two notebooks that detail every aspect of the care this vehicle has received. I have included scans of just a few pages so you get an idea of what is here.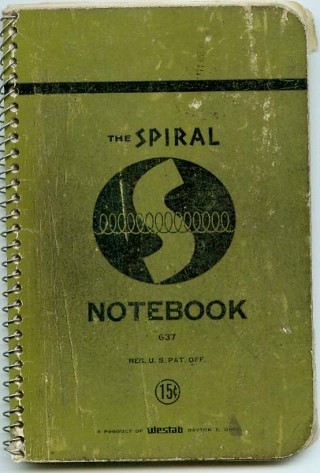 Below are the first three pages.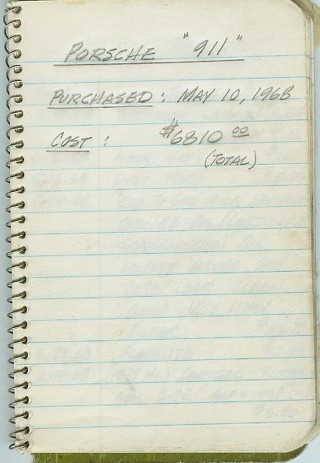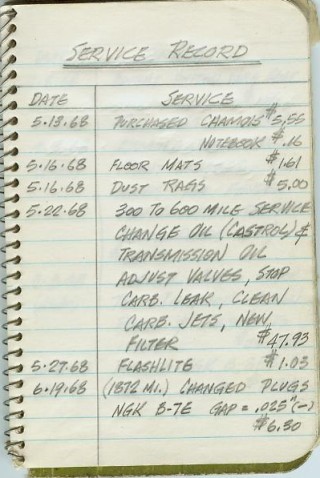 The original owner logged everything, even the cost of the notebook, (16cents). I particularly like to entry for the flashlight as it is still lurking in the glove box 37 and a half years later, (it is an "Eveready" brand light and very 60's).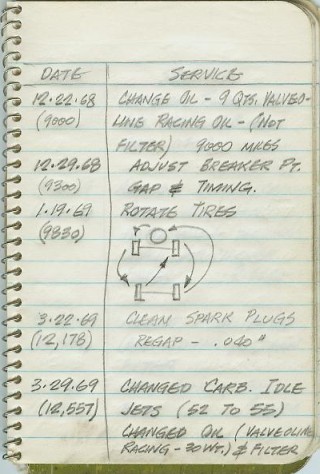 From very near the beginning he installed an electronic ignition. There are many references in the notebook about replacing the unit (Delta Mark 10B). Below we see that he "borrowed" a replacement from the family station wagon.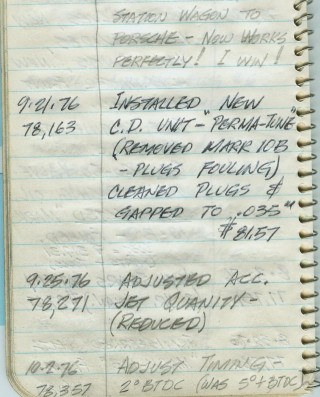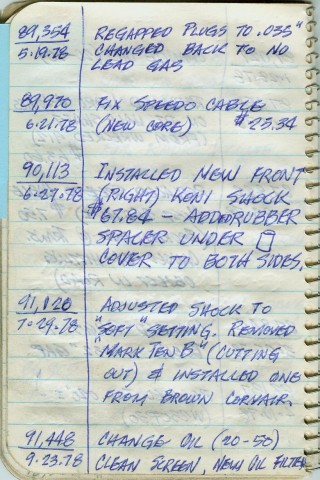 Above we see that he borrowed another unit from presumably another family car, identified only as "brown Corvair".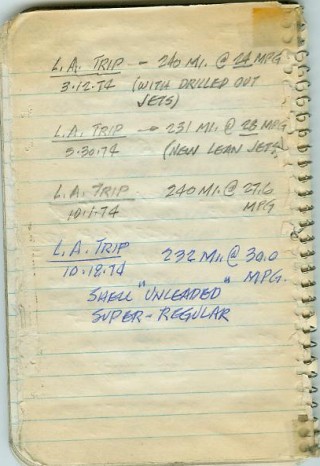 The note books go on and on continuously to present day since the second owner kept up the tradition started by the first.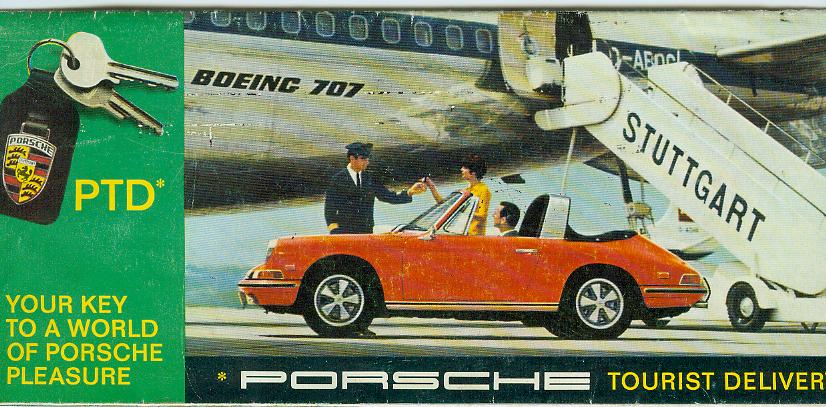 From the owner's manual packet is this tourist delivery brochure. That is definitely a U.S. 1968 model featured on the cover.

As stated earlier, they saved everything. These are the original tags from under the seats. Notice the 1968 date stamps.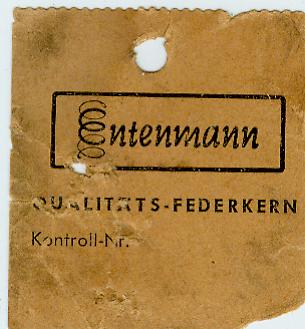 I am going to speculate that this tag identifies the seat spring manufacturer. I just wonder how many other 37 year old cars in the world have their seat tags still with them.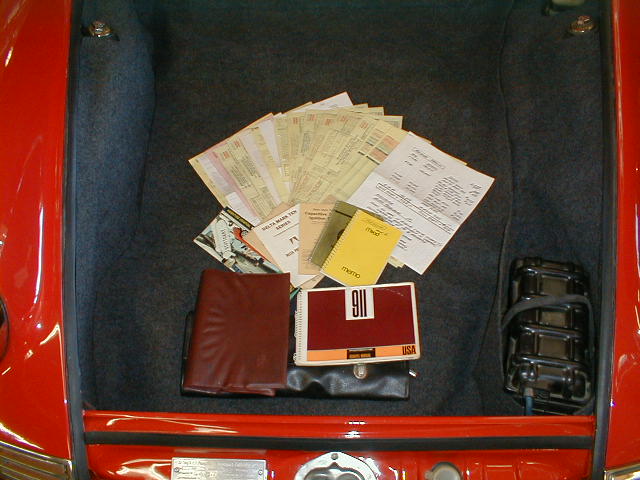 View the undercarriage photos.
Send email to: mail@motoringinvestments.com
(Simply copy and paste the address into your mail program)