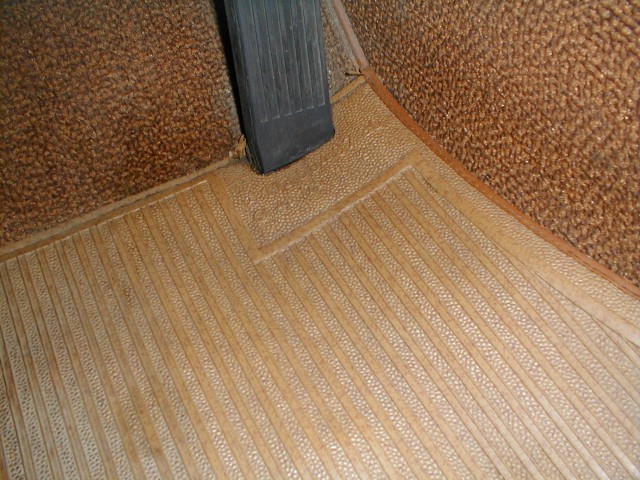 Above you see the heel pad that is stitched to the carpet. This original factory item has not been available as a replacement part from Mercedes for many years. This item is most certainly original to this car and is testament to the low original miles and great care this automobile has received. Look close and you can see the Mercedes part number and the pattern of the Cognac print that matches the rest of the upholstery. Click here to see a close up shot.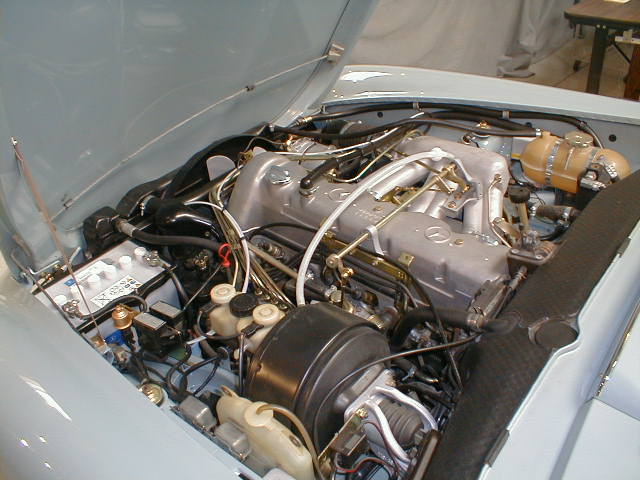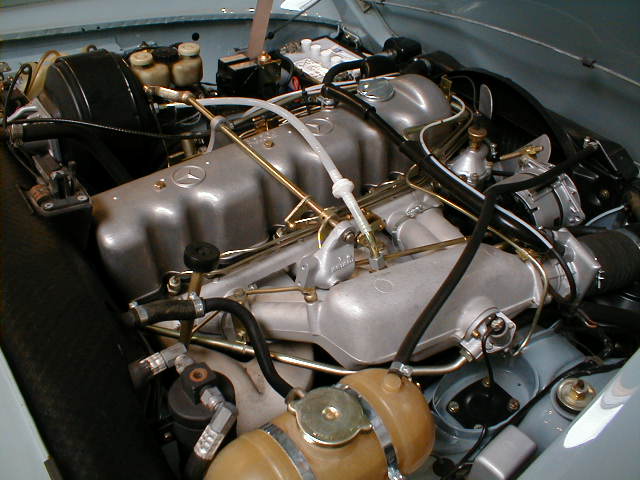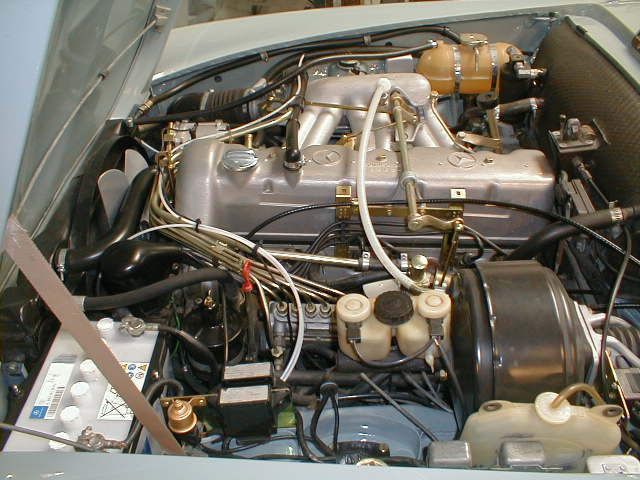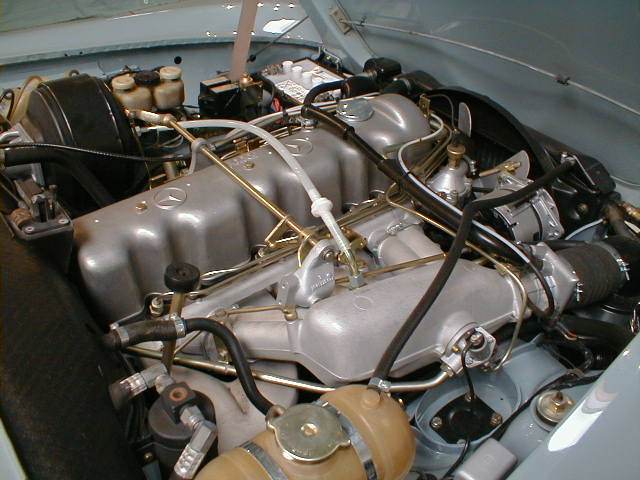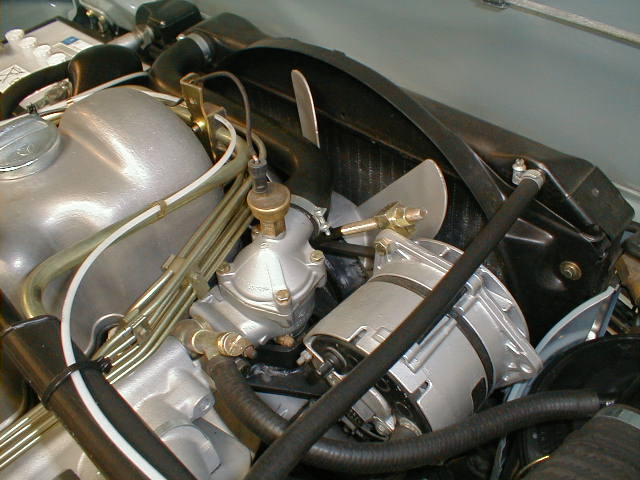 Below you will notice the original firewall pad. This item with the correct pattern is no longer available new.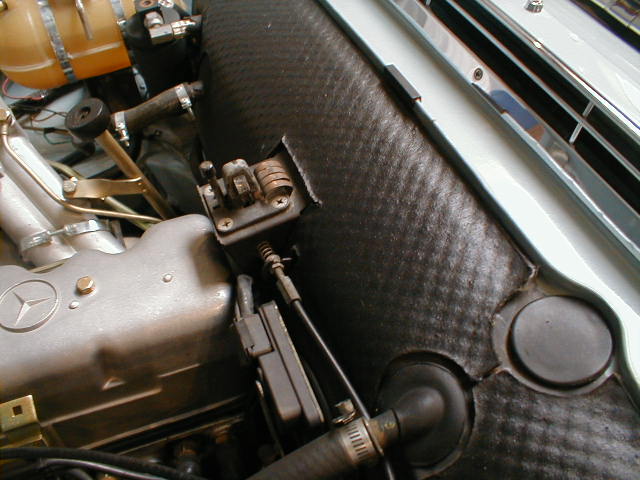 In the image below, the factory spot weld dimples are visible on the side of the fender.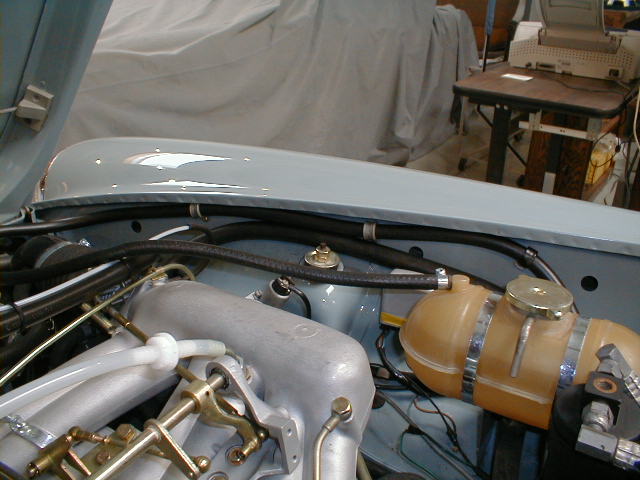 Below are images of the body color wheel wheels.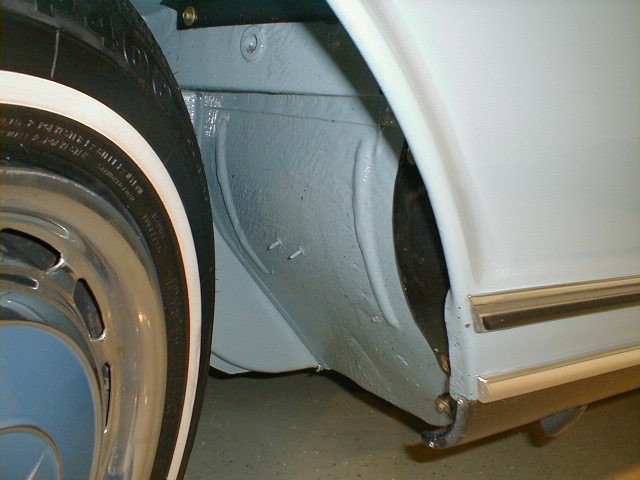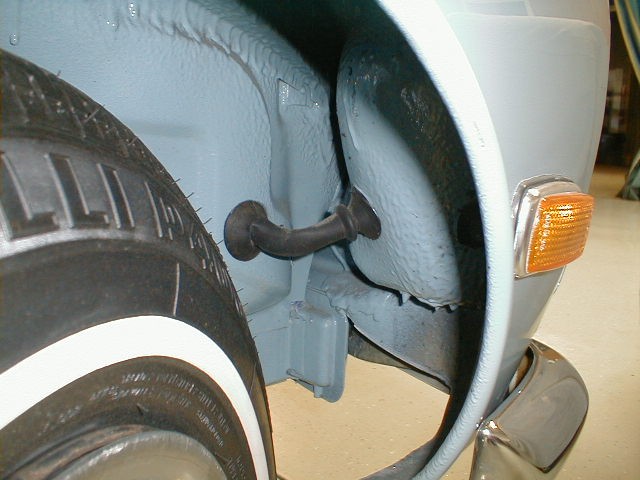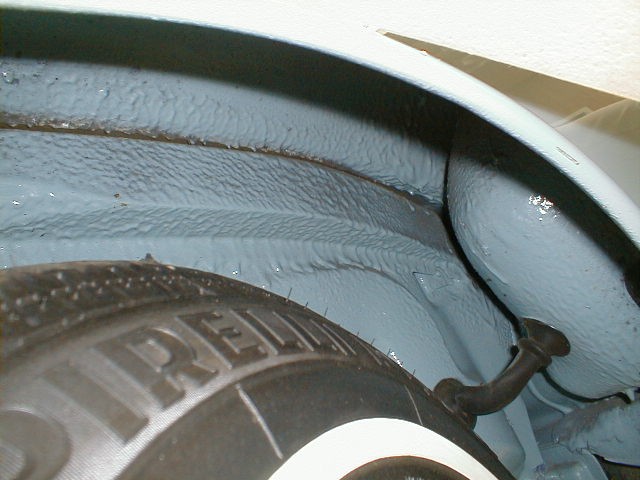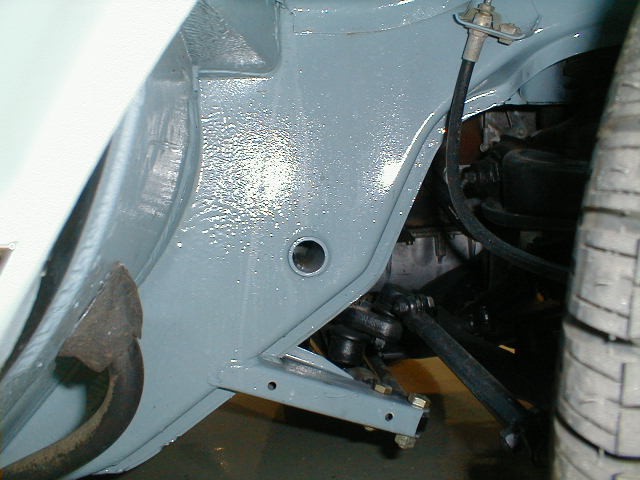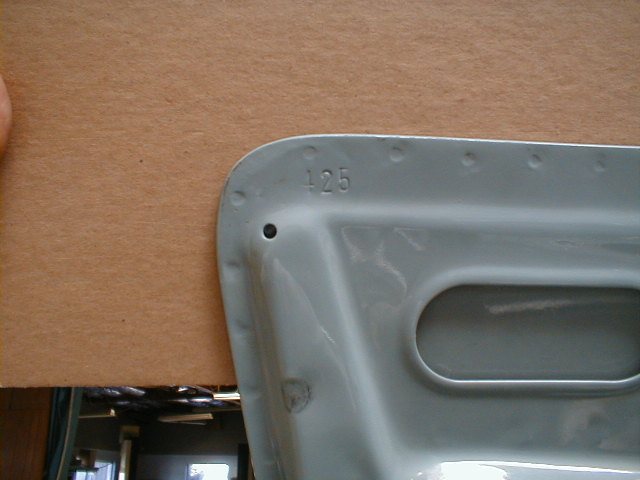 Above is the body number on the hood. This same number is also on the soft top cover, the hardtop and the ID plate under the hood.
Below you will see another extremely rare feature. If you order new Mercedes carpet from one of the supply houses it comes with color coordinated, stitched in leather, vinyl or cloth binding around all of the edges including the shifter opening. Originally the binding around the shifter was a black rubber material and was vulcanized right into the carpet. This feature most certainly proves that this car still has its original carpet. Click for a close-up.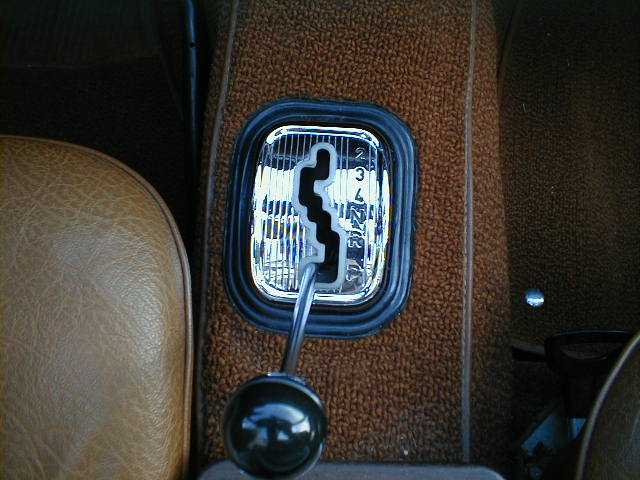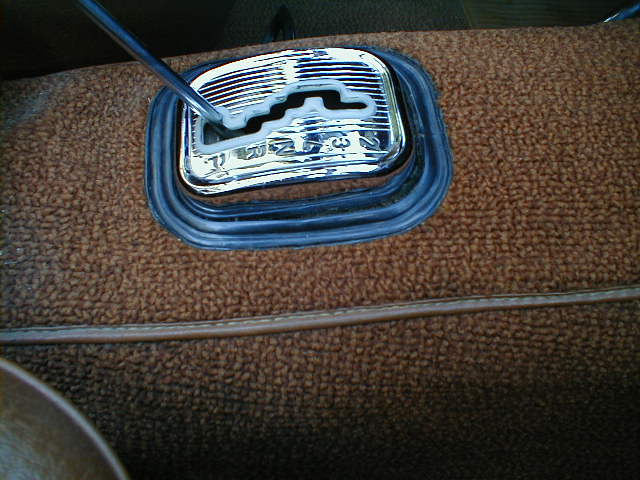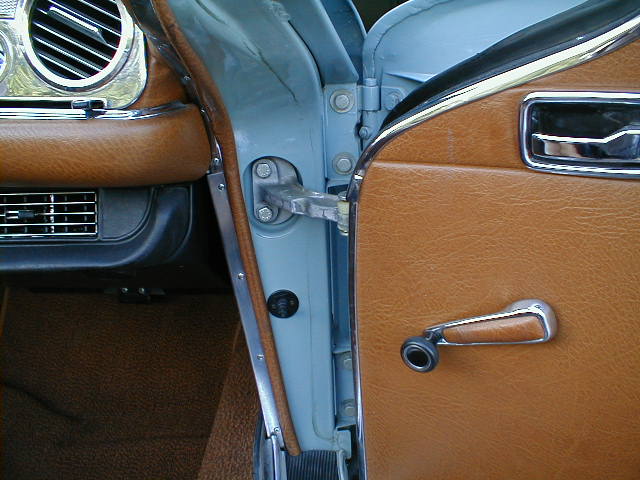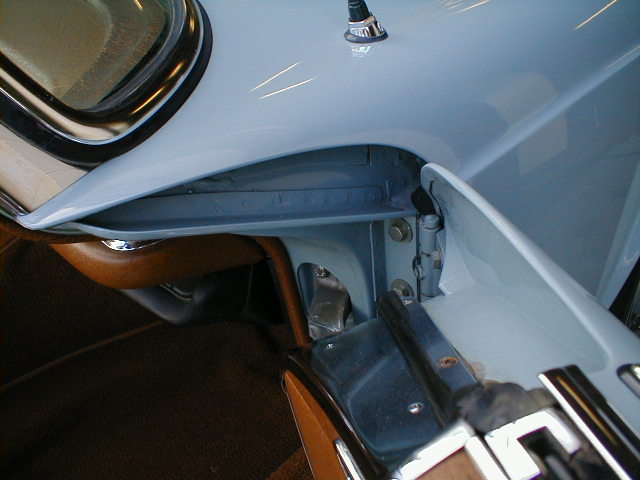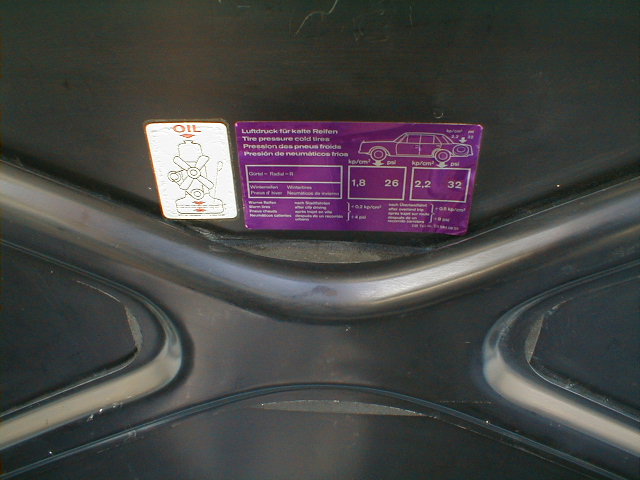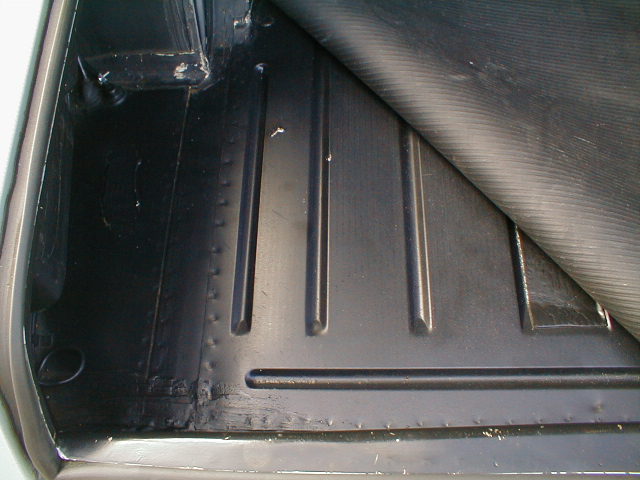 An extremely rare, totally originally trunk floor.
Send an email: mail@motoringinvestments.com
(simply copy & paste the above address into your mail program)