Mercedes 300c Convertible D Motoring Investments Classic Center Restoration Page 1
If you arrived here though a search or surf, click HOME to get to the main page for full site functionality, index & contact info.
1956 300c Convertible D Restoration Page 2
Upholstery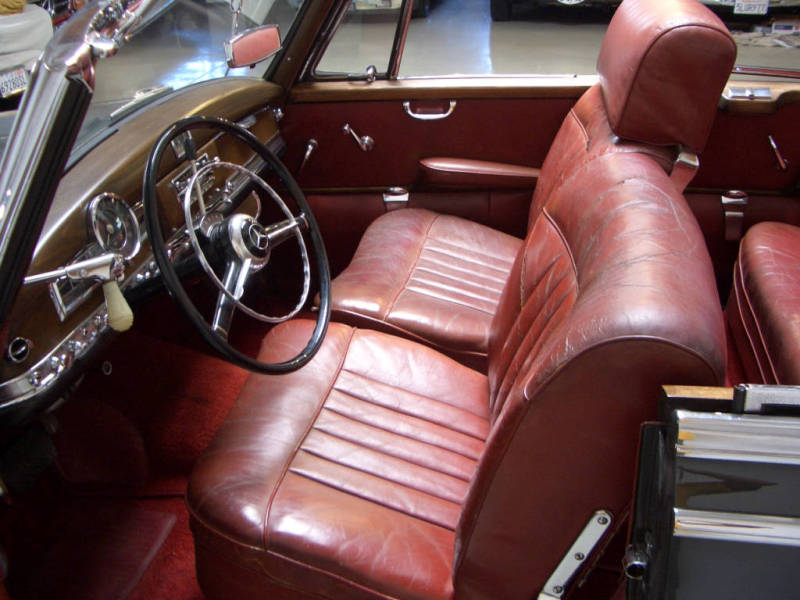 The original leather seat covers had dried out and started two crack.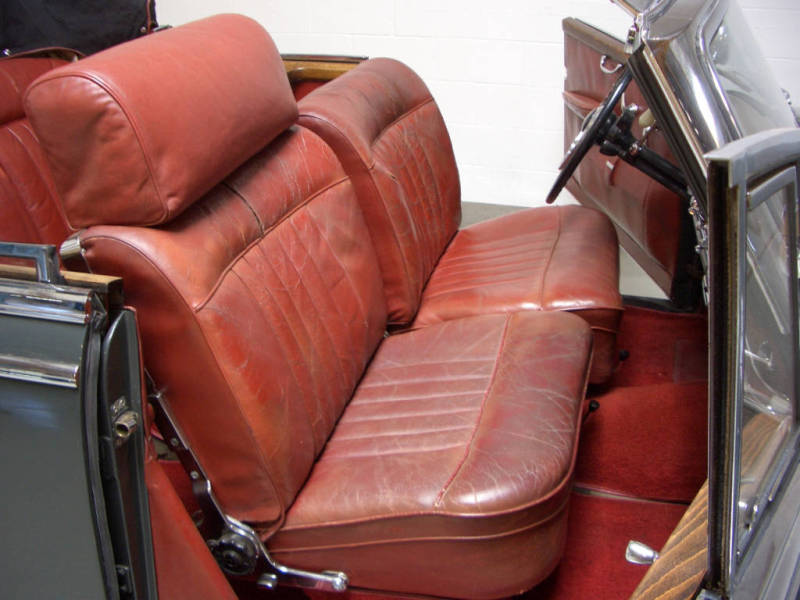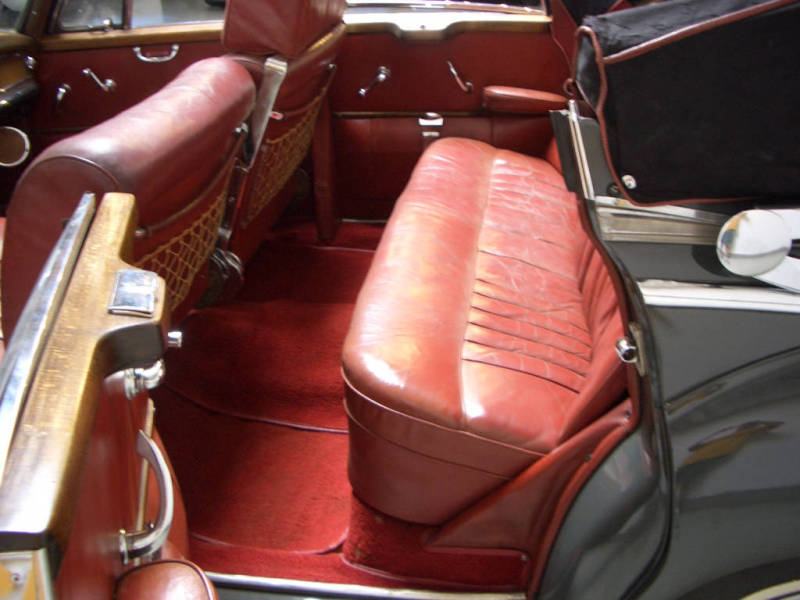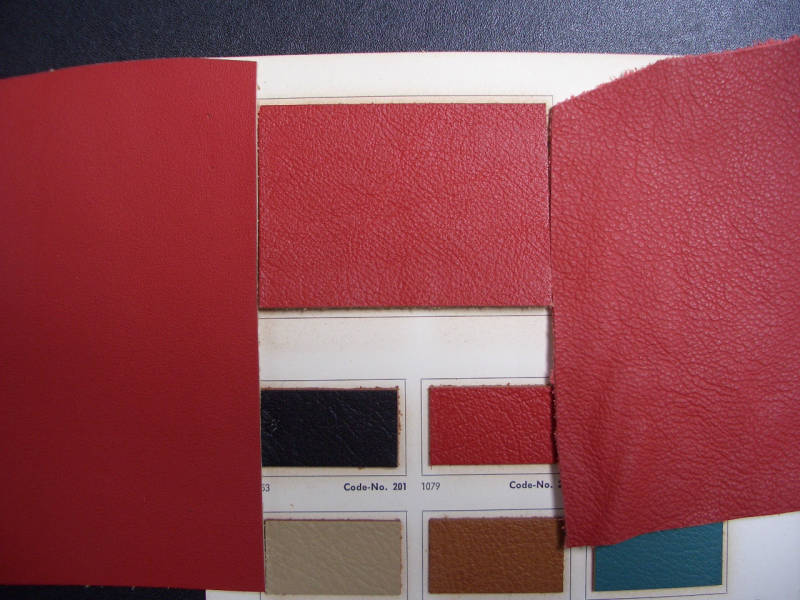 Fortunately we had access to a factory leather sample book to match up the new leather. The new piece on the left lacked the proper grain but the piece on the right is very close. Number 1079 is the upholstery color designation for this car. The large rectangular sample at the top of the page just happened to be 1079.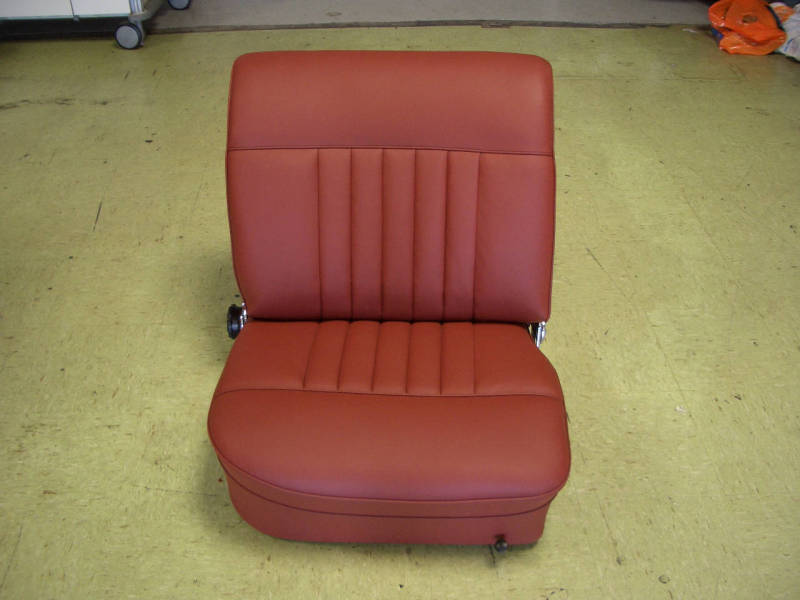 the finished driver's seat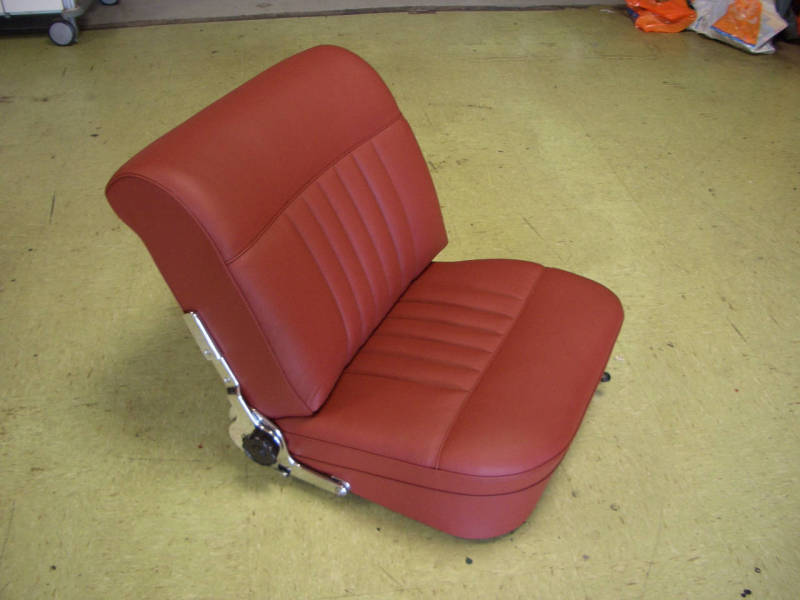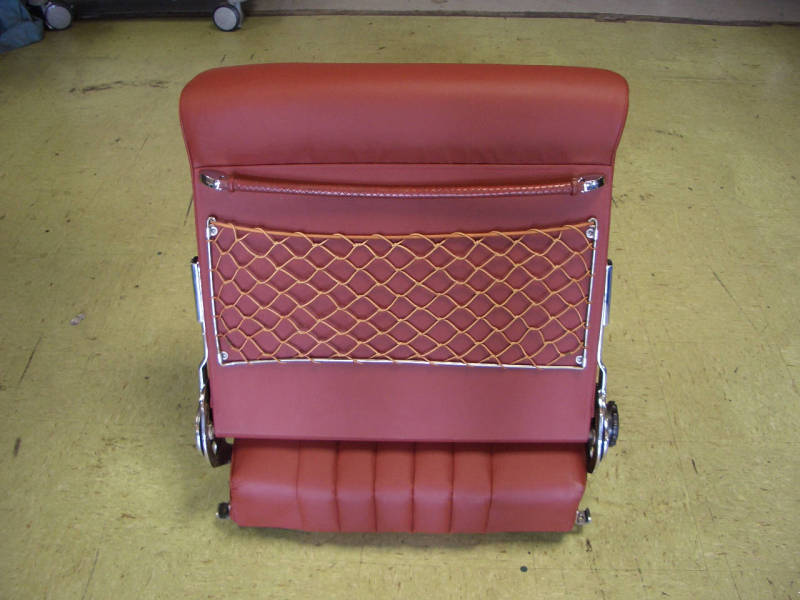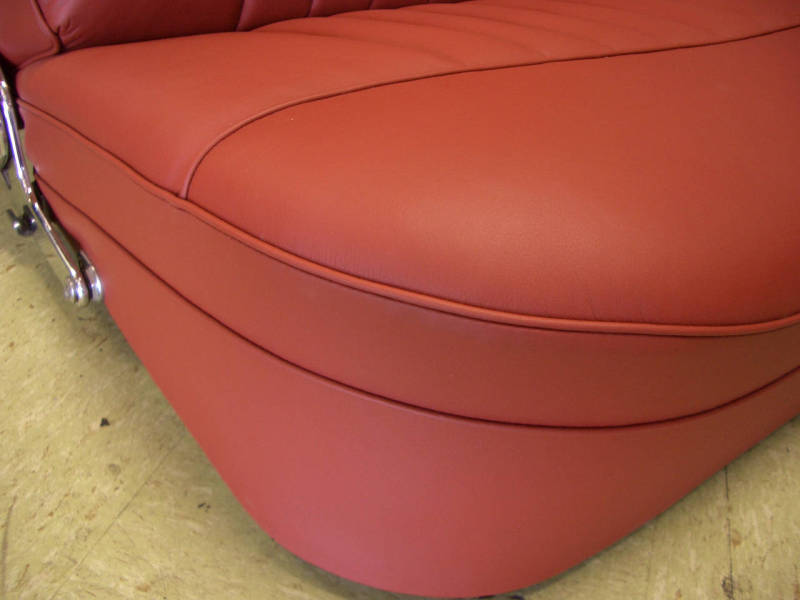 In this vintage of seat no foam rubber was used, just natural materials. So that is what we did here as well. Cotton was used for the padding.