Mercedes 190SL Interior Restoration
by Brian Peters' Motoring Investments
If you arrived here though a search or surfing, click HOME for full site functionality and contact info.
Some of these photos can be expanded by clicking on them.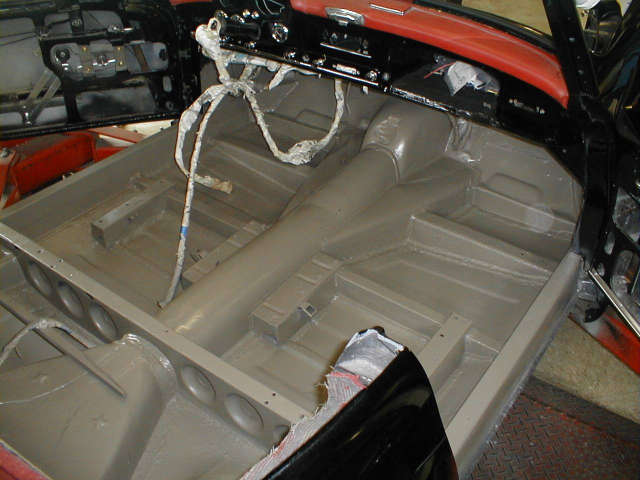 This is the bare floor after all of the metal work and the sandalwood paint.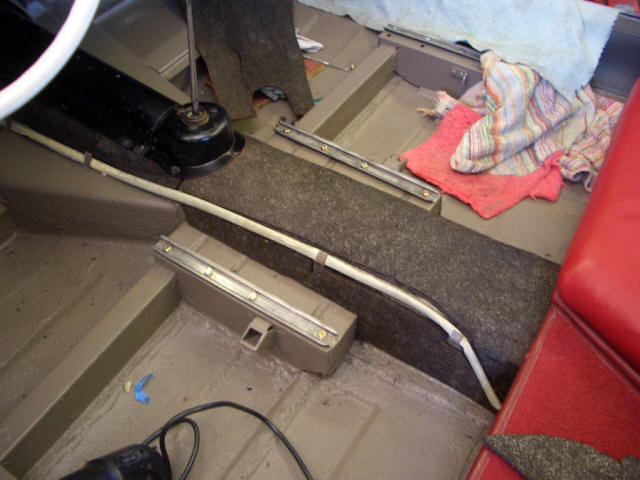 Next the "bituminized felt" is laid down in various thicknesses according to the location.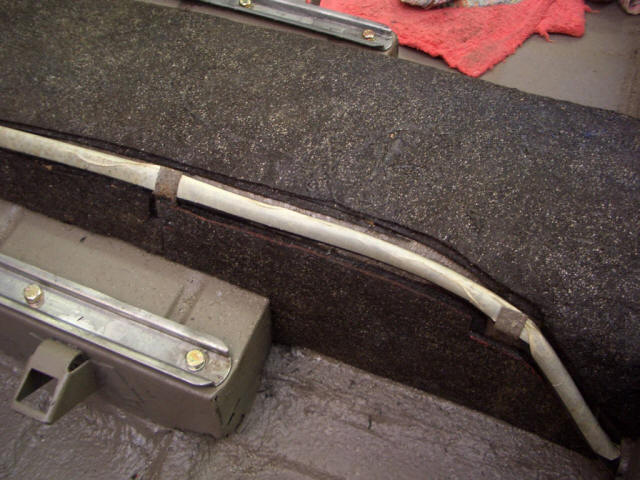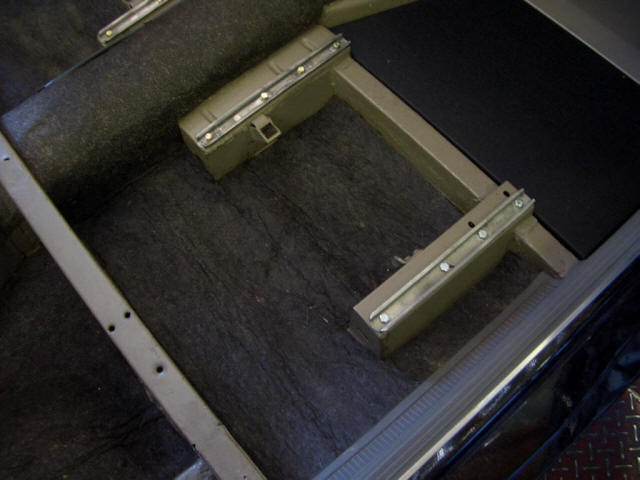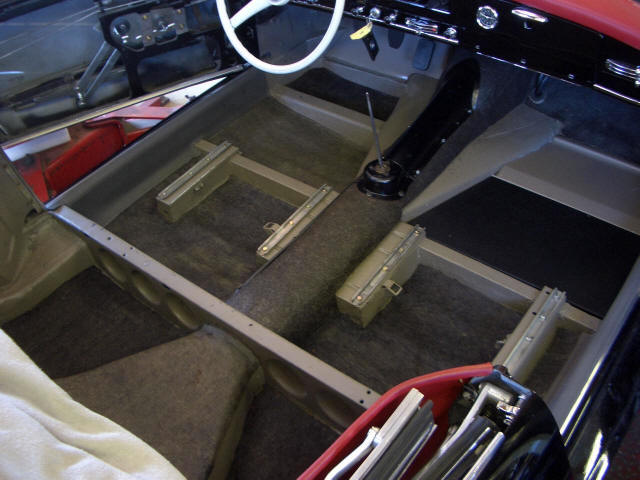 Notice above, one of the wood false floors is in place.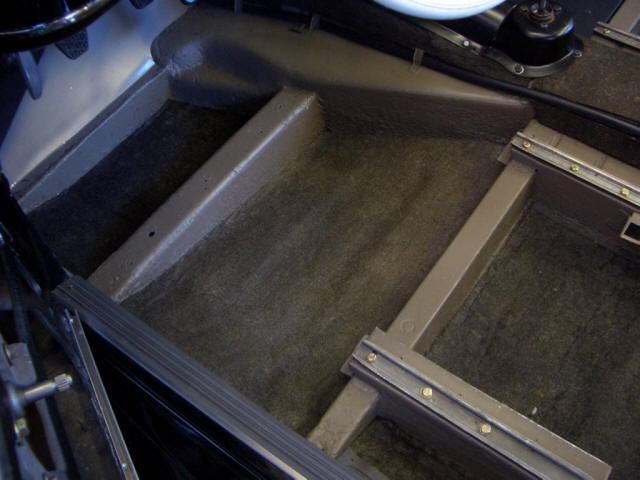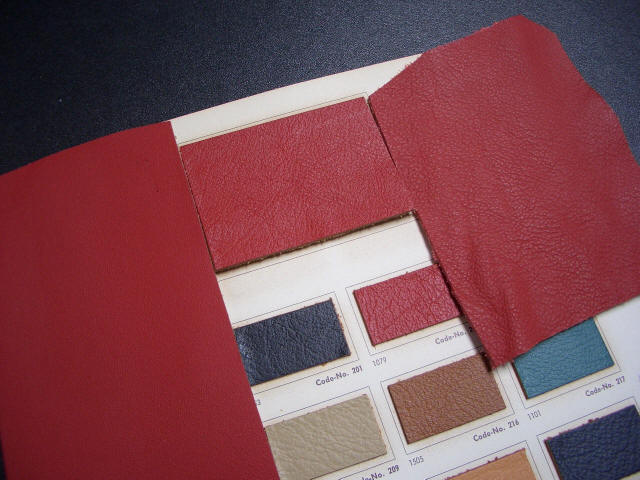 We looked at countless leather samples and used a factory leather sample book to match up the new leather. Notice the sample on the left lacks the proper grain.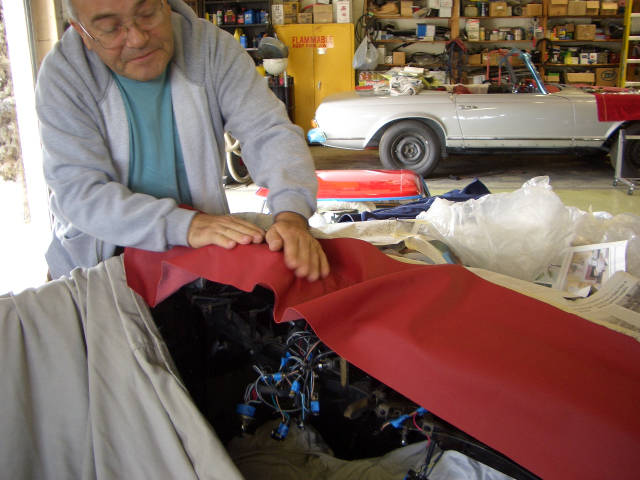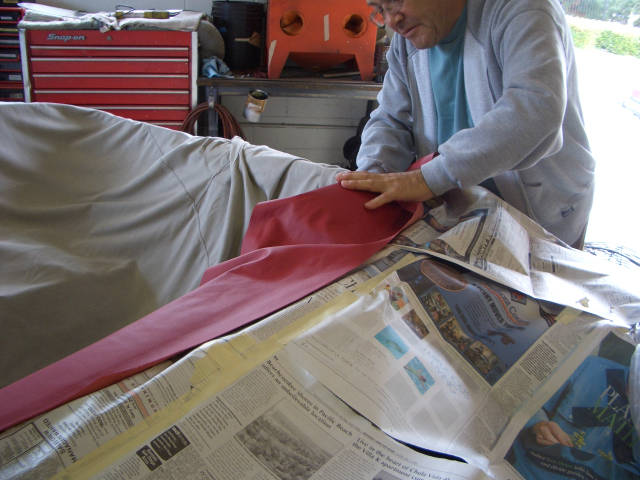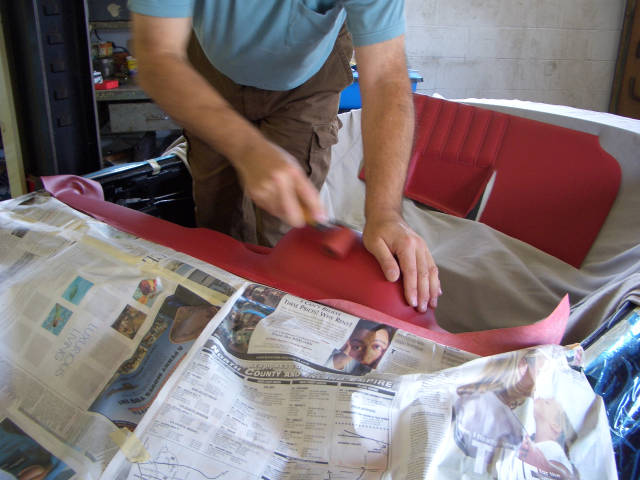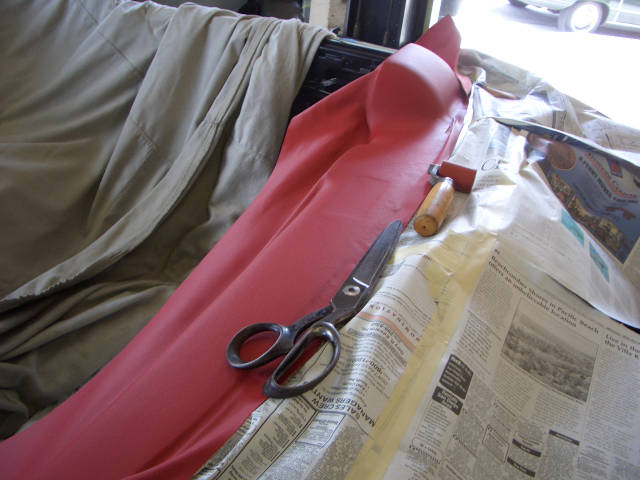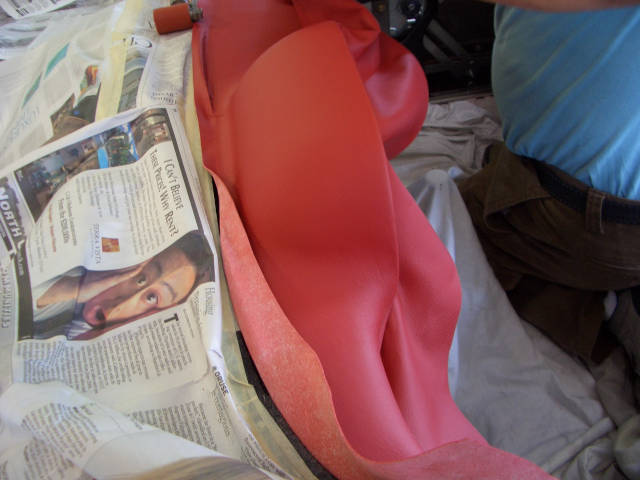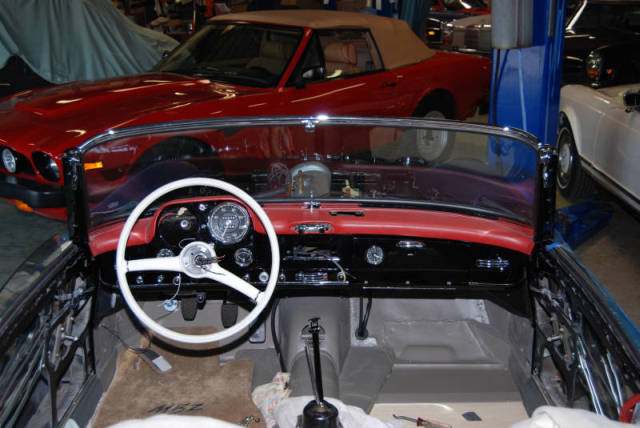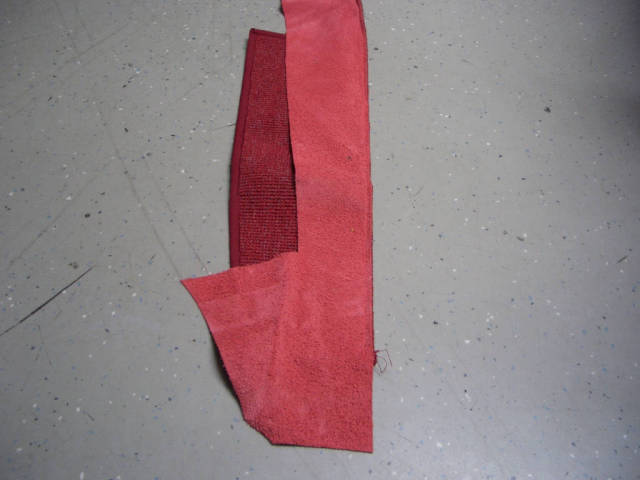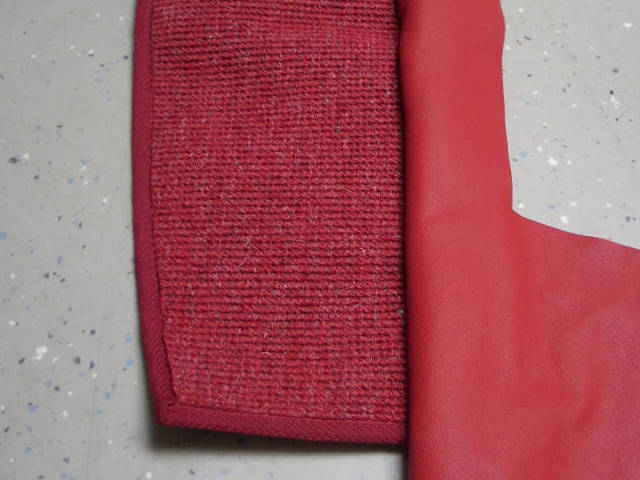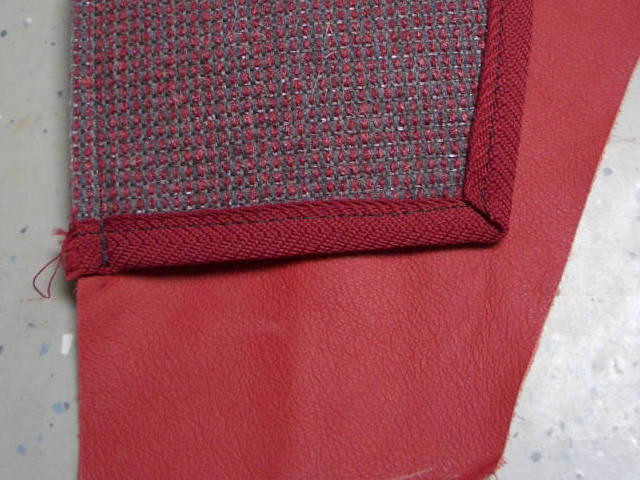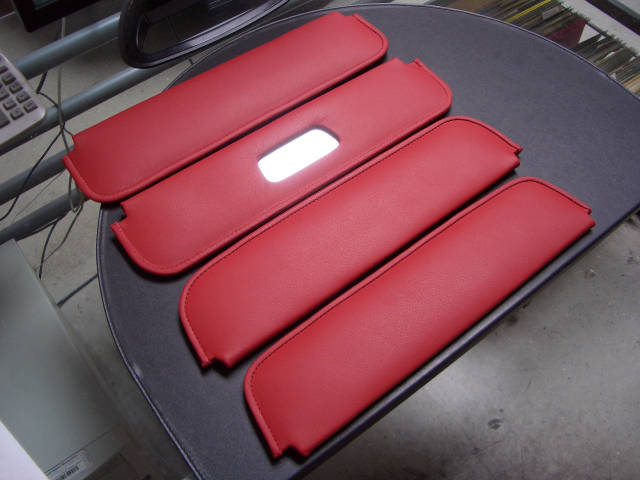 The visors are hand made.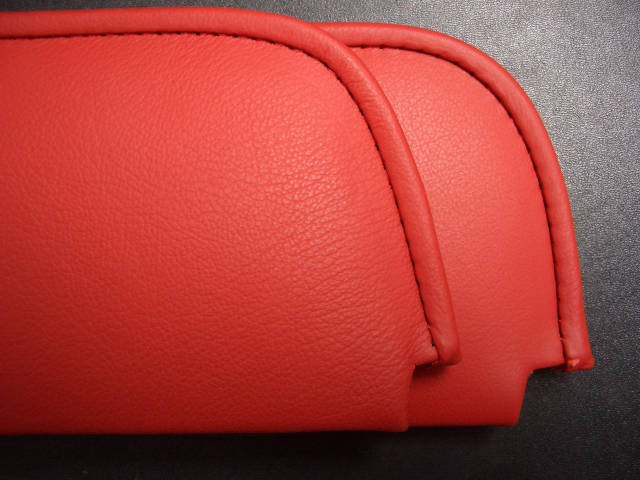 stitching detail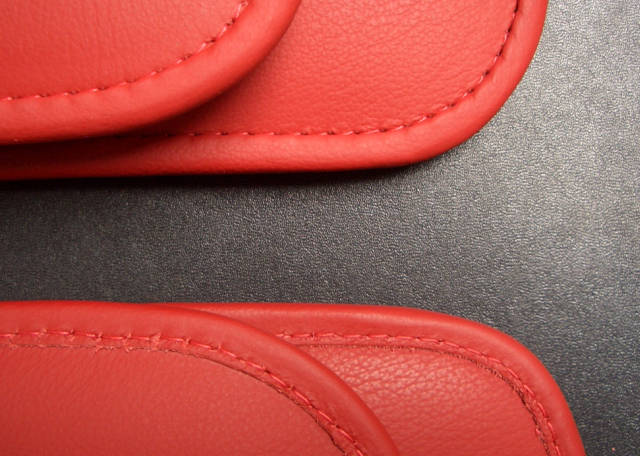 front and back sides
The original wood rear 'false floors' and the seat frames for the kinderseat had seen better days.
Moisture, dry rot and several past re-upholstery jobs had all taken their toll.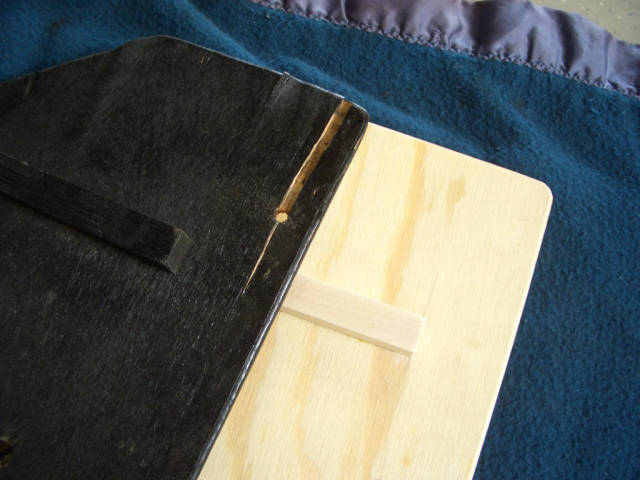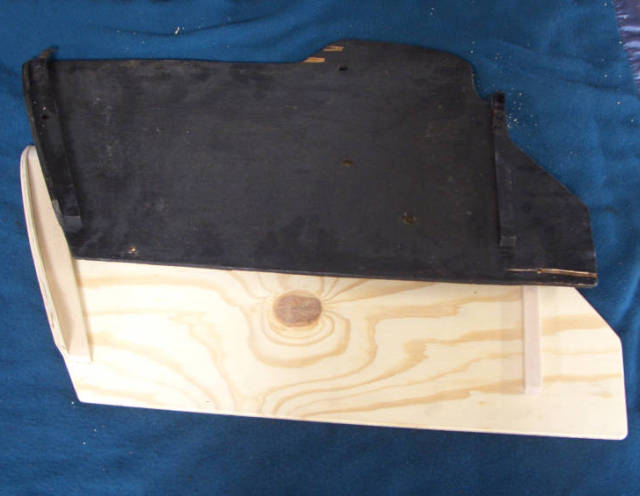 Our wood shop made up exact duplicates of the originals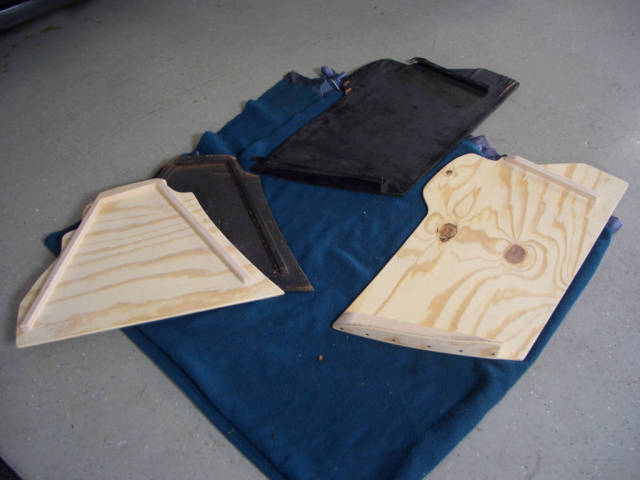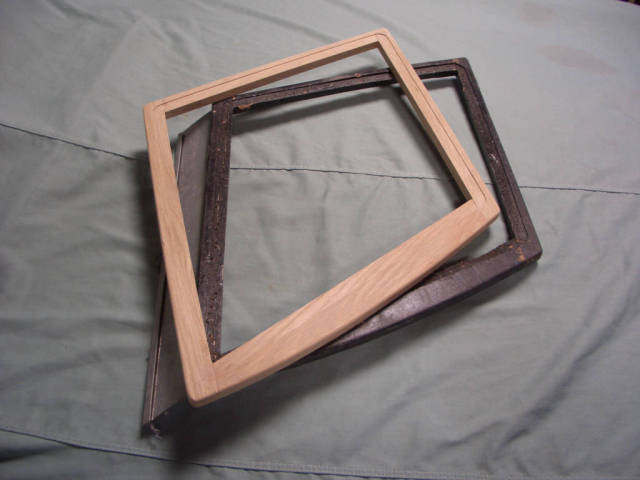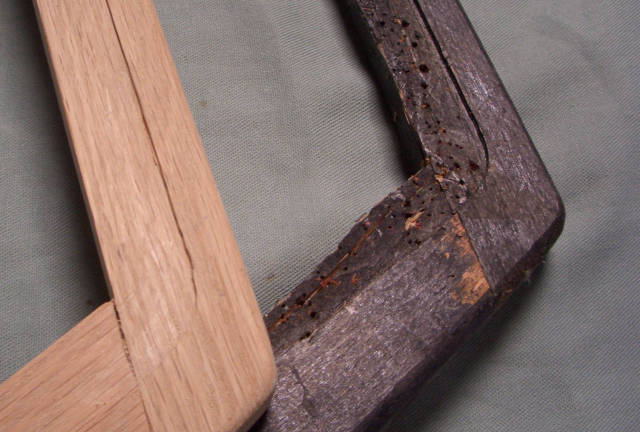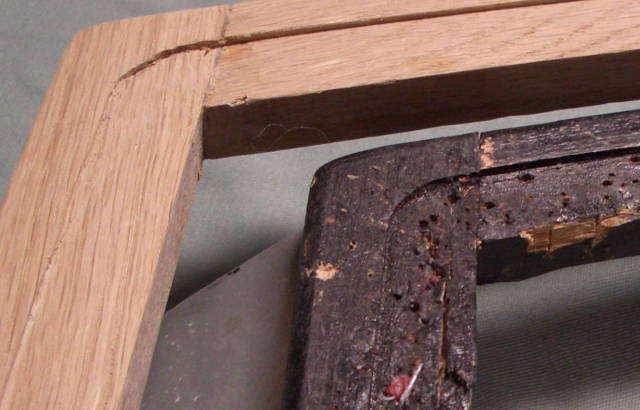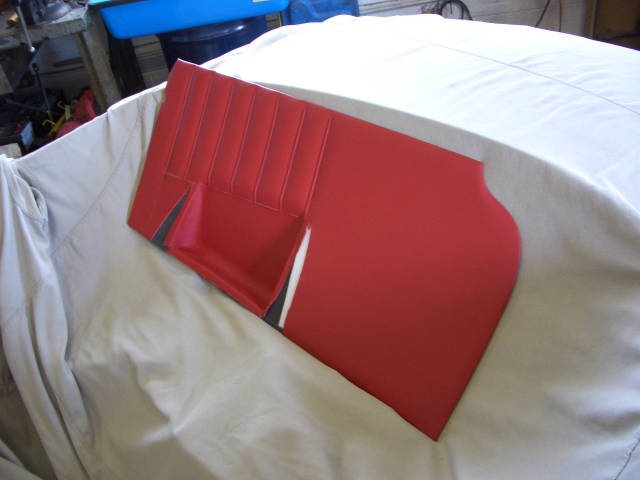 nearly competed interior door panel