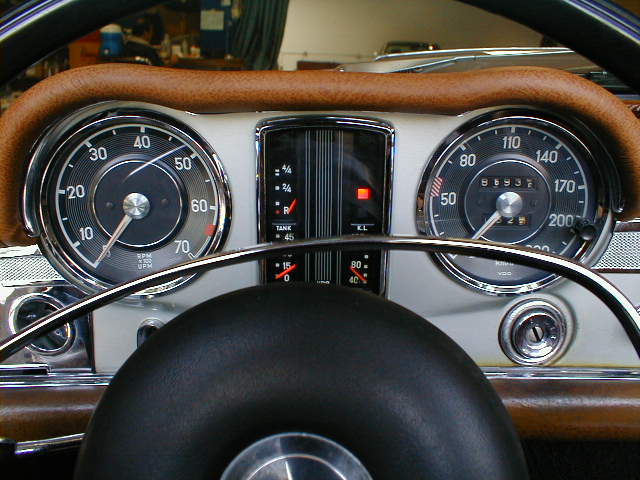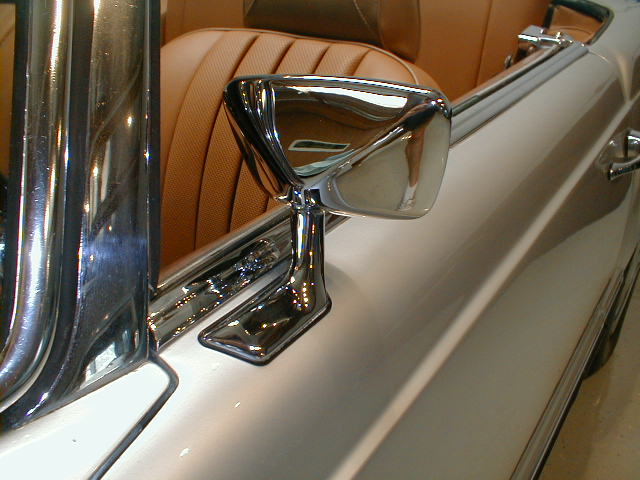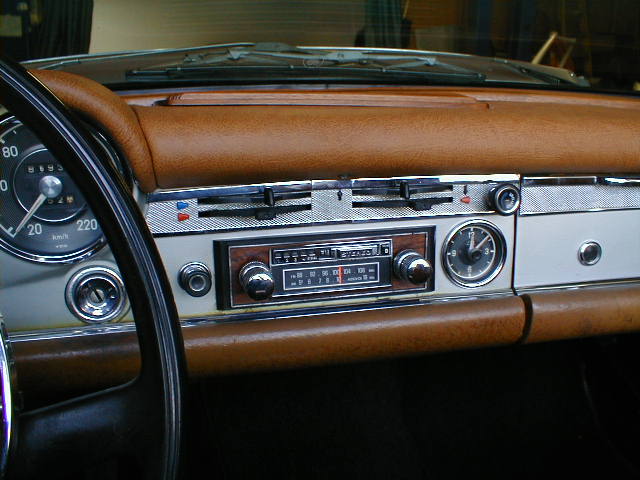 Incredibly this is the accessory pioneer stereo from the '70's. With an 8-track player! The radio plays fine through the new speakers. I don't happen to own an 8 track tape to try the player. Of course a vintage Becker or modern stereo will fit in the dash opening.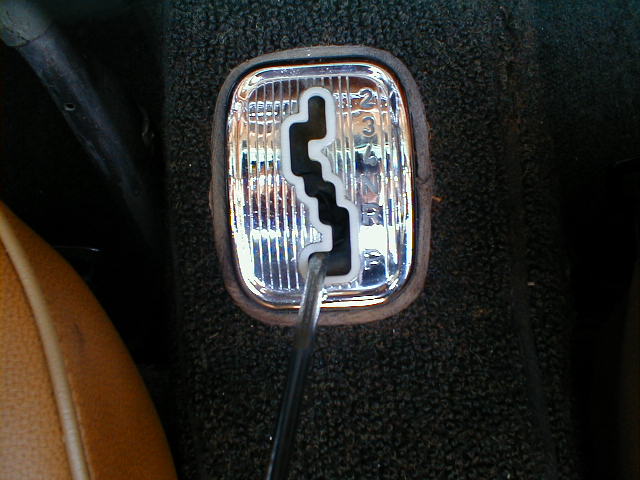 Nice un-marred shift gate.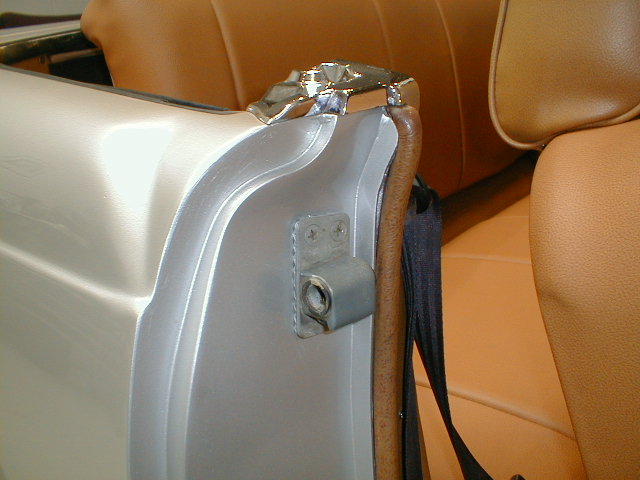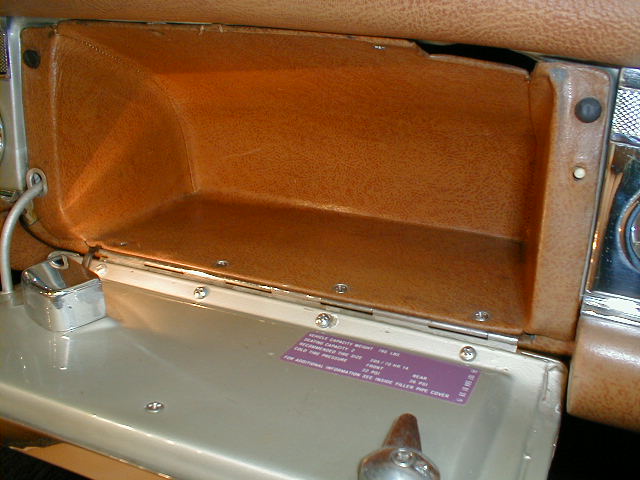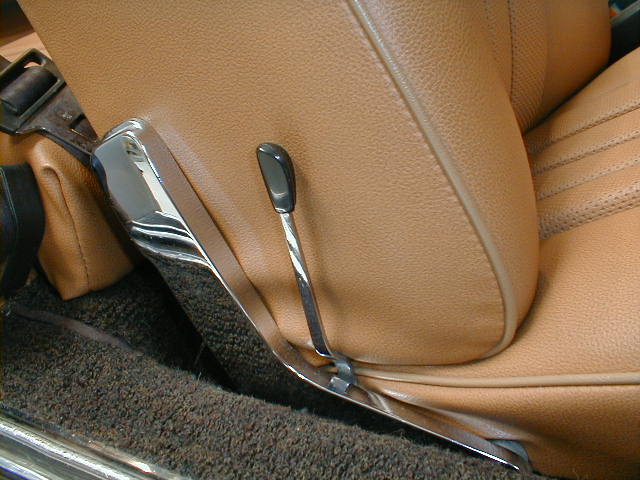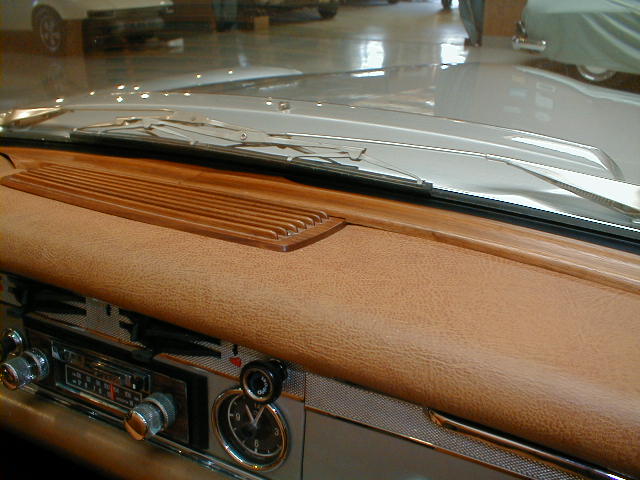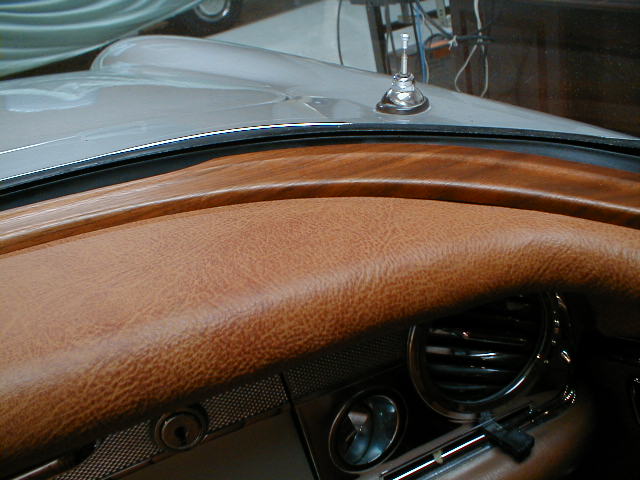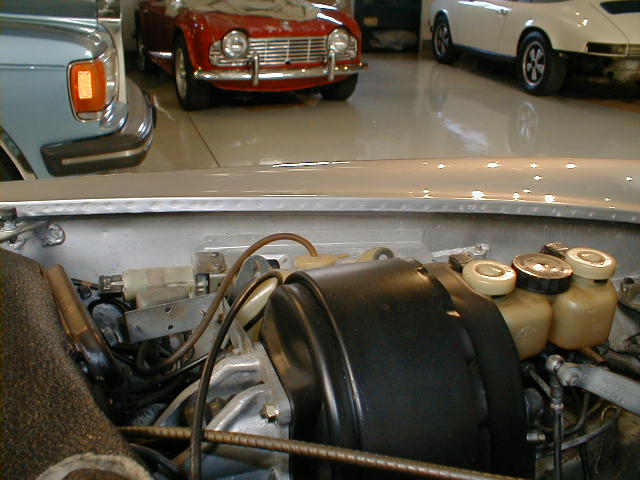 The original spotwelds on the fender are visible above.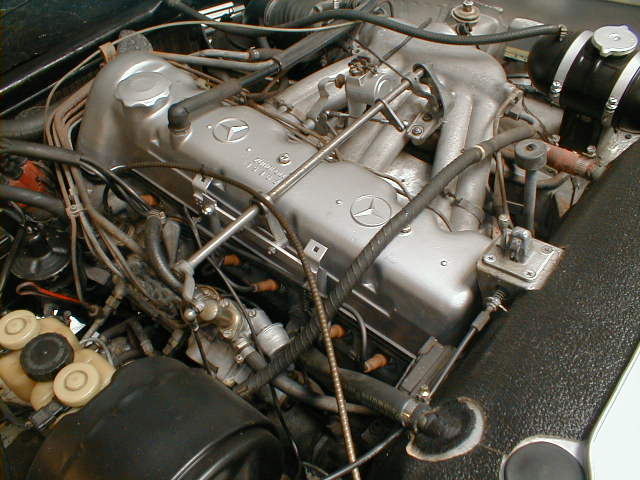 Return to the main Mercedes page.