This car is absolutely rust free. These undercarriage photos will demonstrate that fact. This is an incredibly original car that has not suffered at the hand of a multitude of ham handed owners, each trying to improve the car with a can of spray undercoat in one hand and a bucket of Bondo in the other.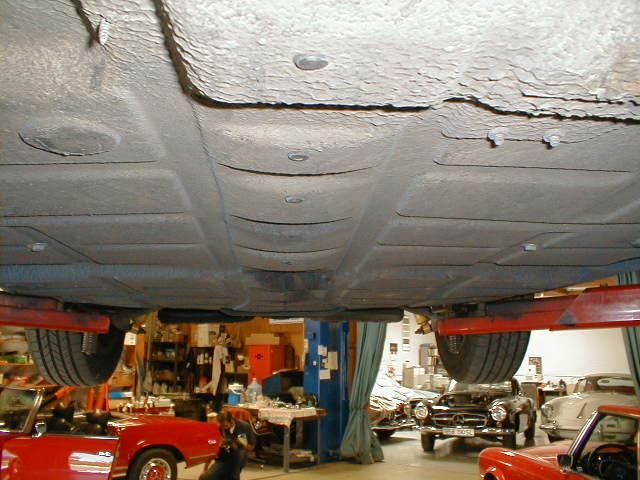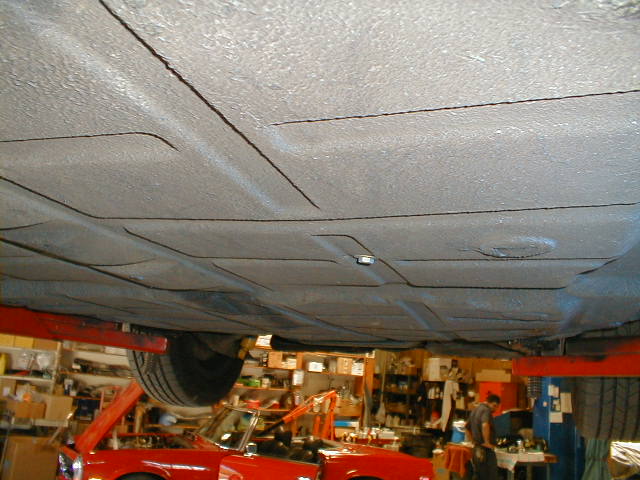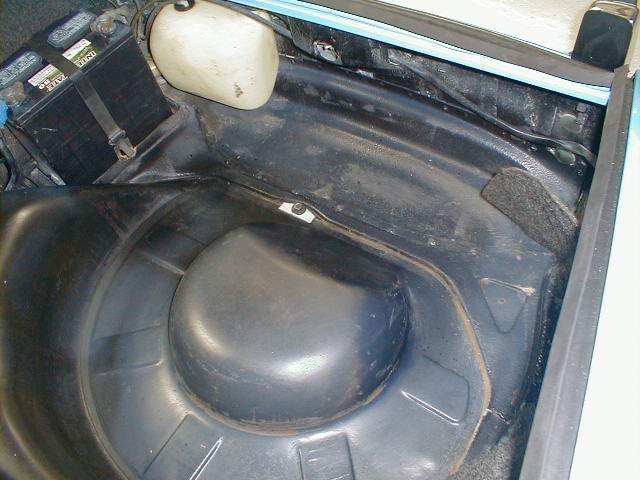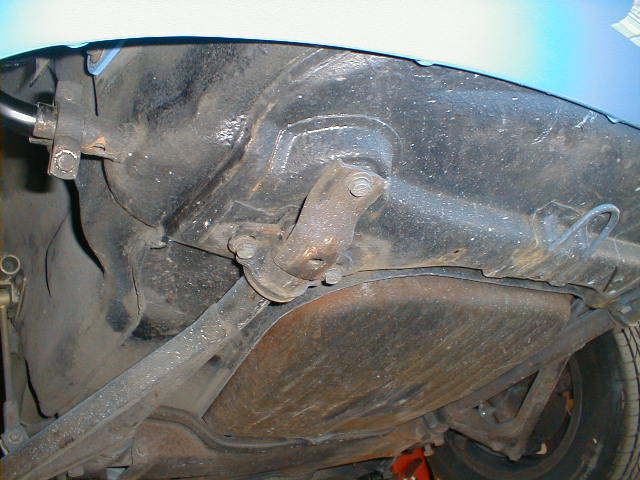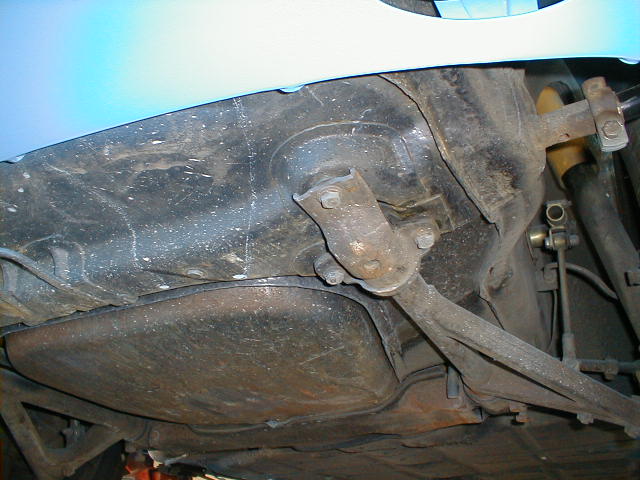 In the following photos the rough texture that you see is the original factory undercoat. When it is on the rockers it is sometimes called "chip guard".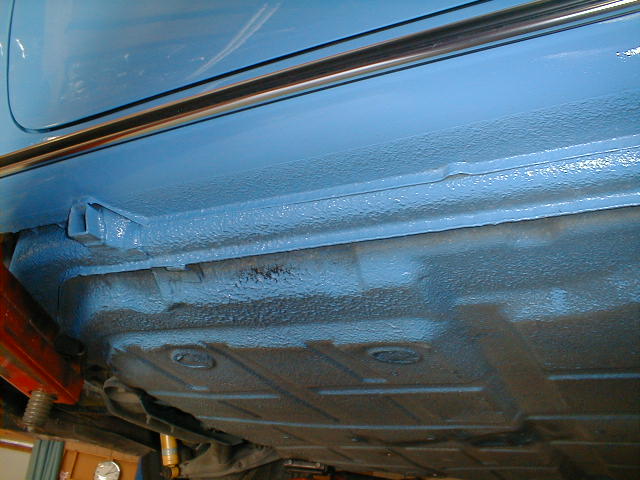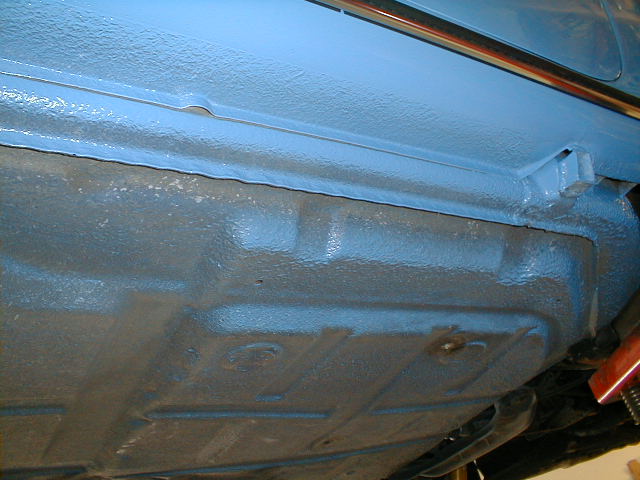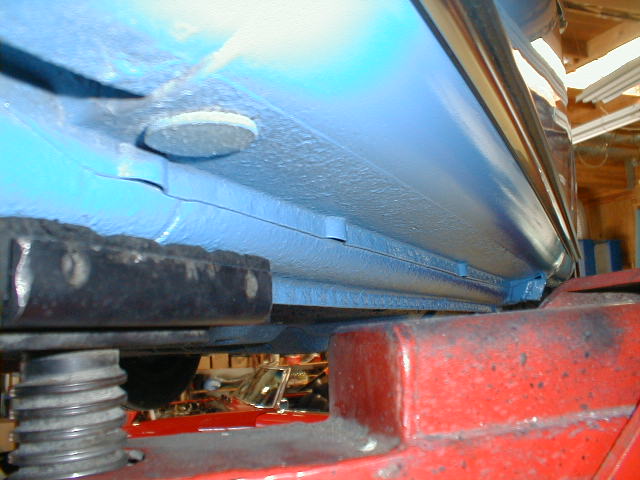 You can even see the original factory spot welds in the above shot.
I did a bit of research on the early cars and believe that the rockers should be body color rather than black. If I am mistaken, please let me know.
Send email to: mail@motoringinvestments.com
(simply copy & paste the above address in your mail program)
Go to the documents & records page.