All of the seat upholstery and carpet is brand new. Also, as anyone who frequents my site will know, all of the materials are the correct ones for the year and model. In this case the carpet is the expensive German wool based "square weave".
This car has a modern radio with a CD changer in the trunk. For the real purists, an original "Becker" could easily be installed in the dash.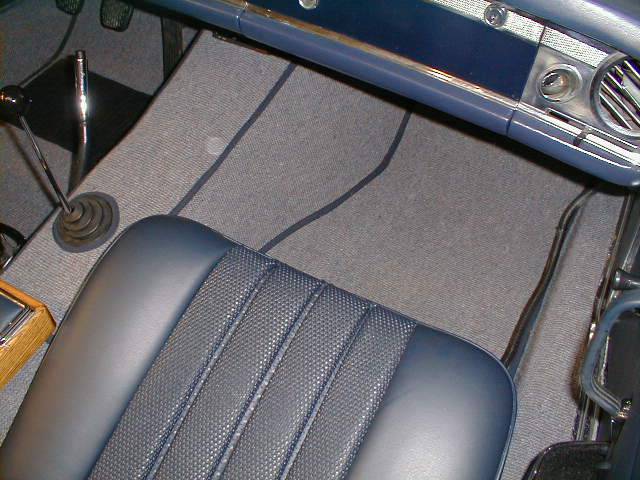 The mark on the trans tunnel is not there(camera glitch).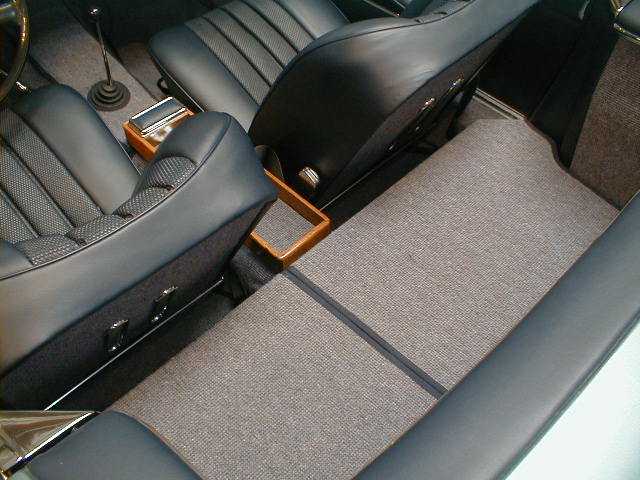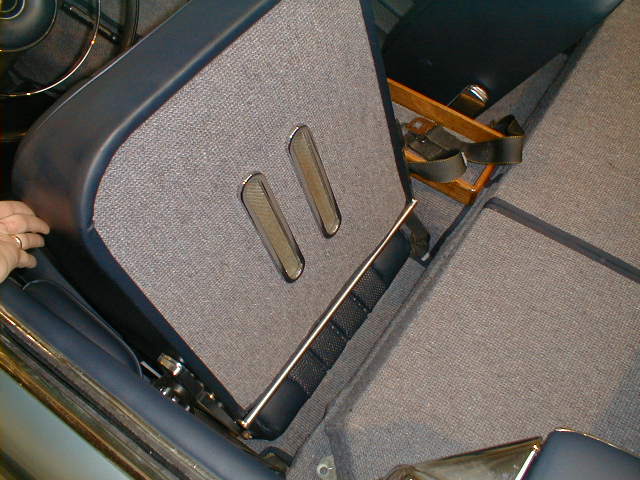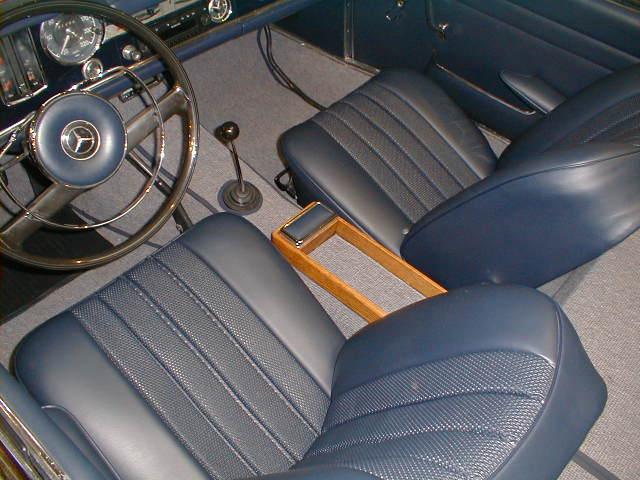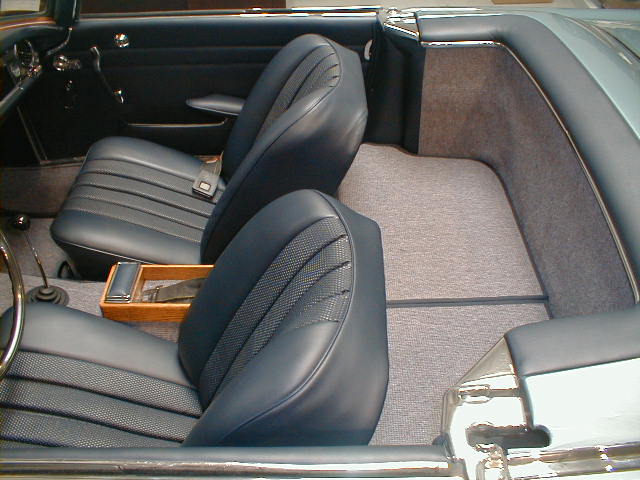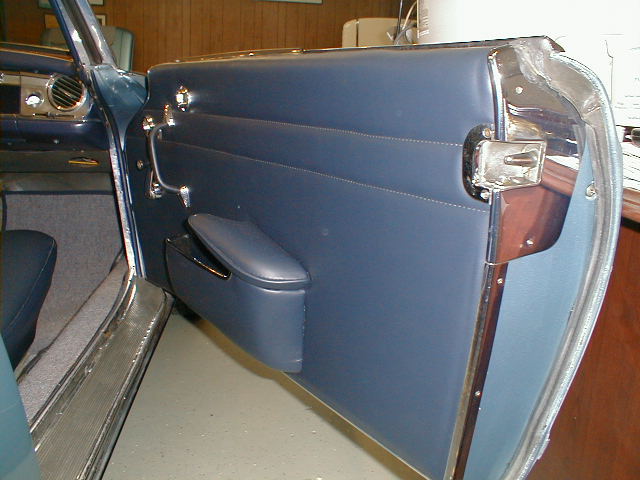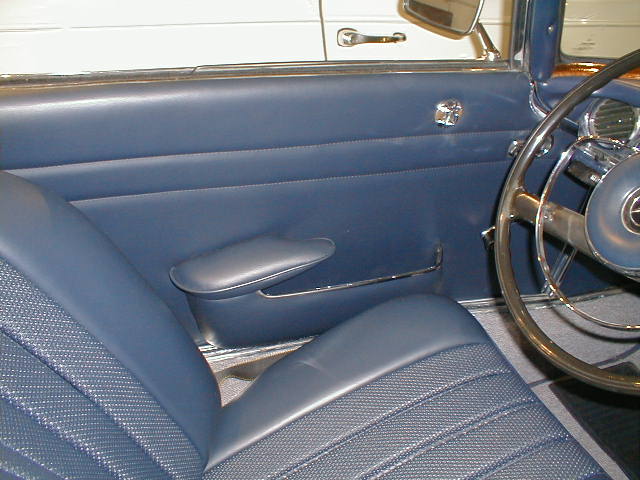 Jump to the engine, trunk and detail photo page.
Send Email to: mail@motoringinvestments.com