Looking over the history this appears to be a two family car. It spent a couple years in Reno, NV then went to California where its remained ever since. I've got documents from Mercedes showing matching engine numbers and paint code. This gray was special order paint code #140. Out in the natural light it looks just a bit darker than the showroom photos.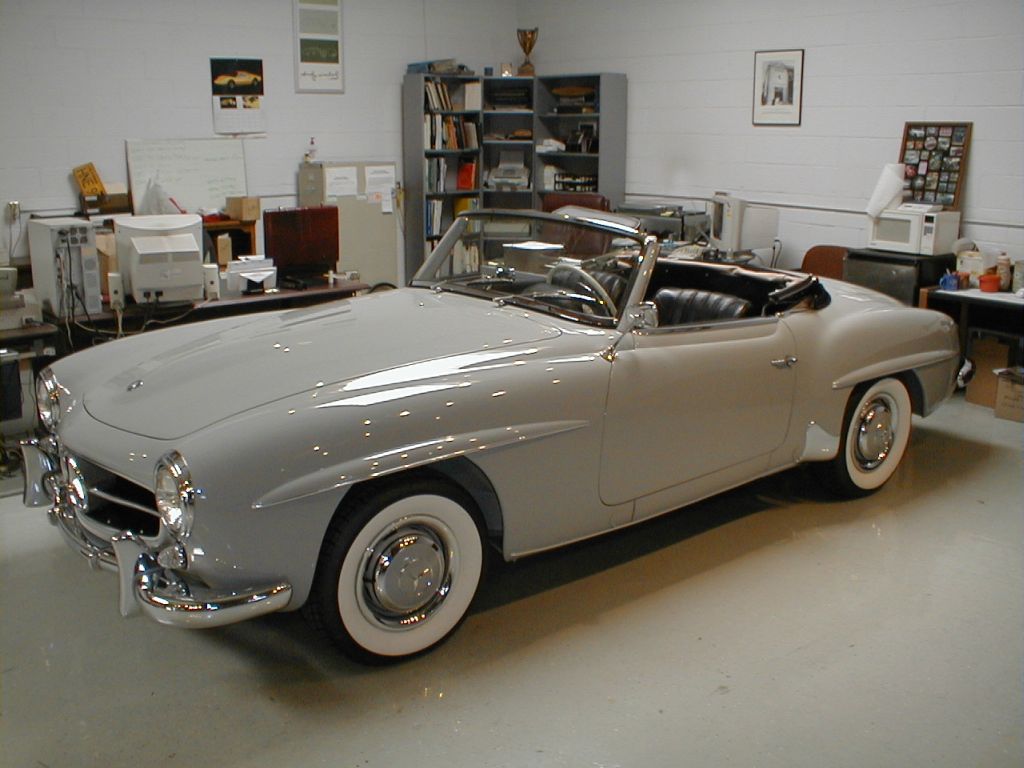 Included are records showing the following:
Mileage Service performed
44,558 Valve job
52,825 Carburetors rebuilt
75,123 New shock absorbers
89,616 Brake job, Axel bearing, Tie rods
94,021 Motor & Trans mounts
The car has just over 94,000 actual miles at this time. We have renewed the paint, chrome and tires plus much more including the refinishing of the undercarriage. This is a turn-key motorcar that will give its next owner much satisfaction whether going on extended motoring tours or showing it off at his or her favorite event.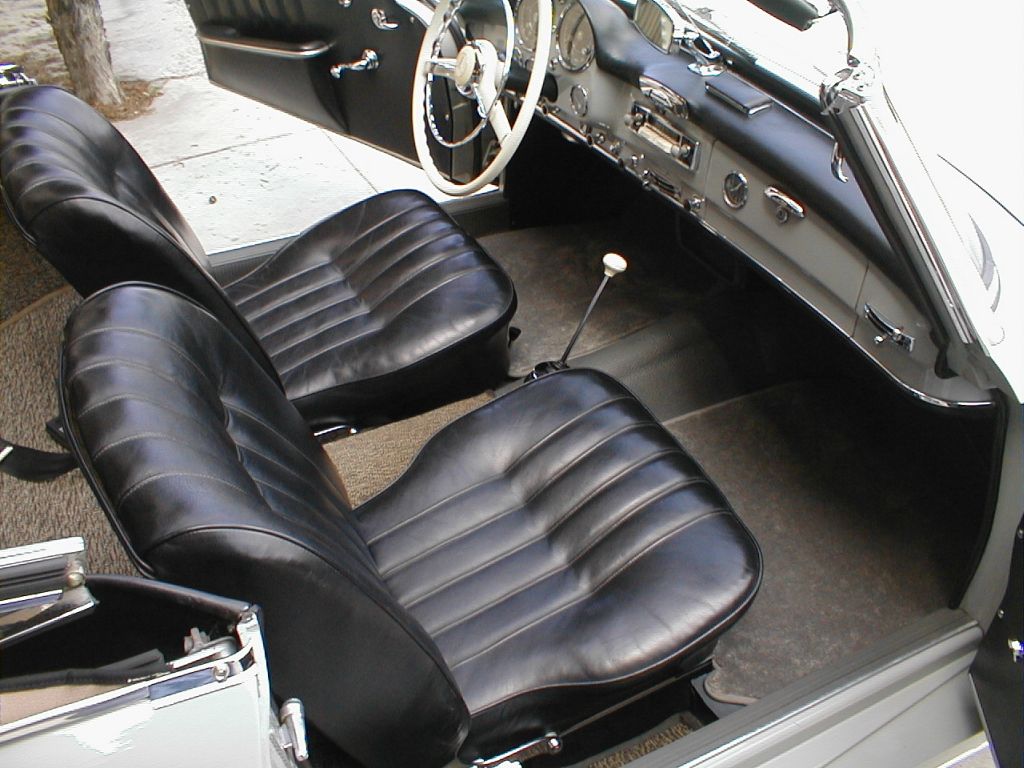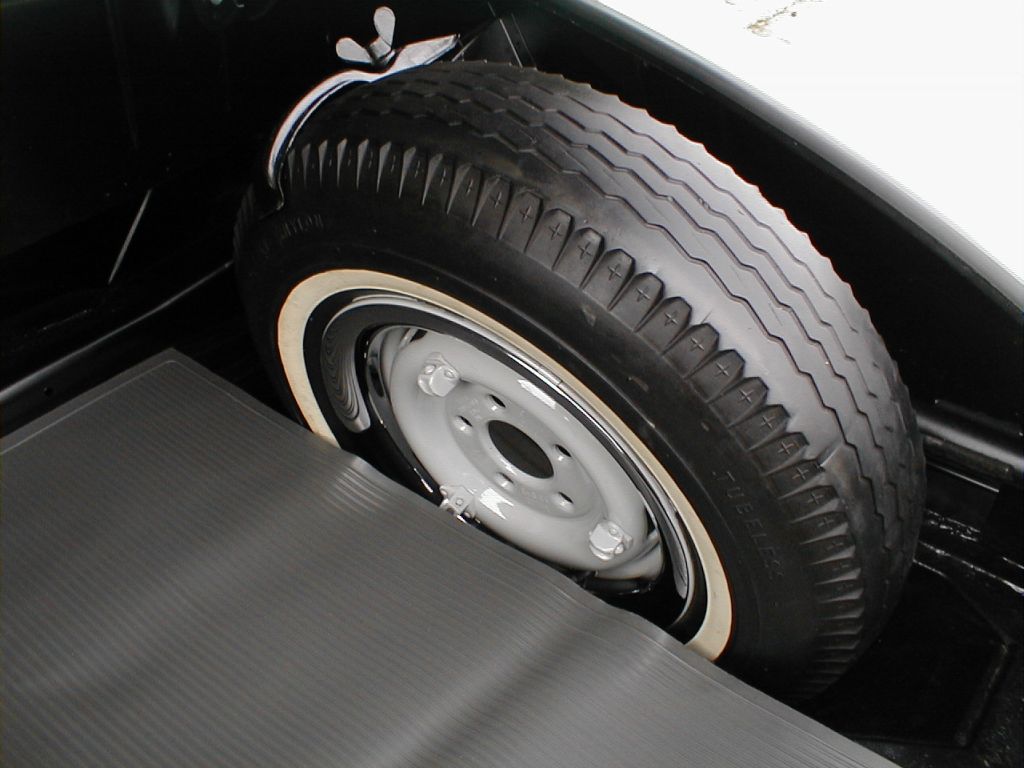 I believe this ancient tire is the original spare!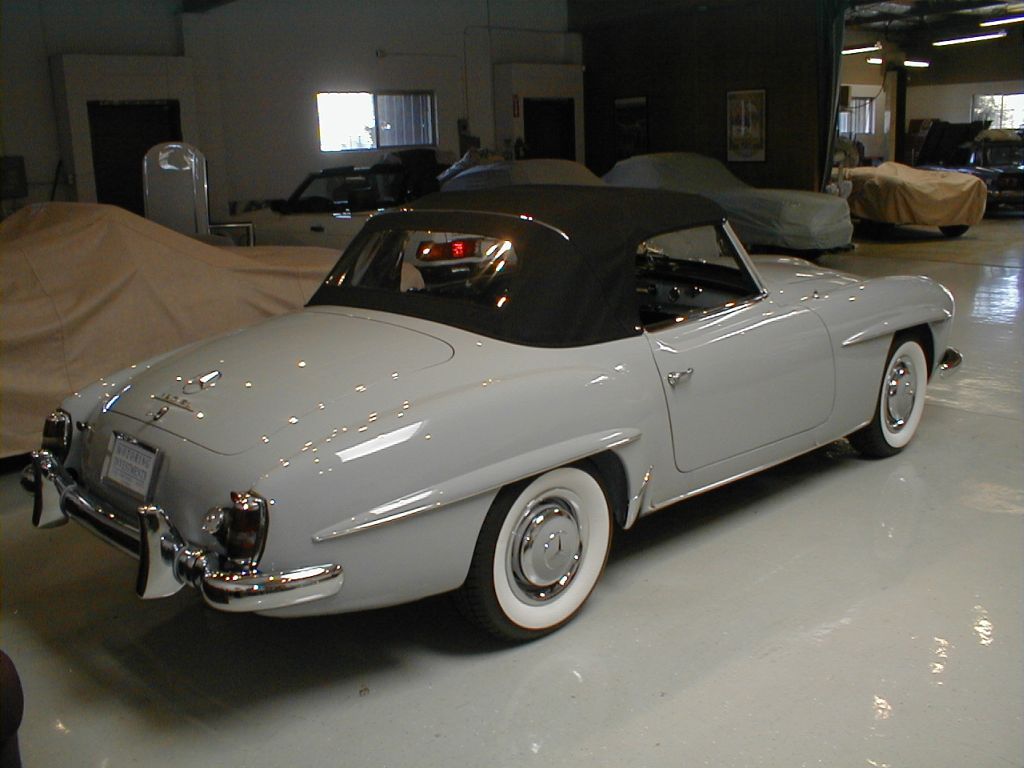 Nearly perfect original steering wheel( not a replacement ).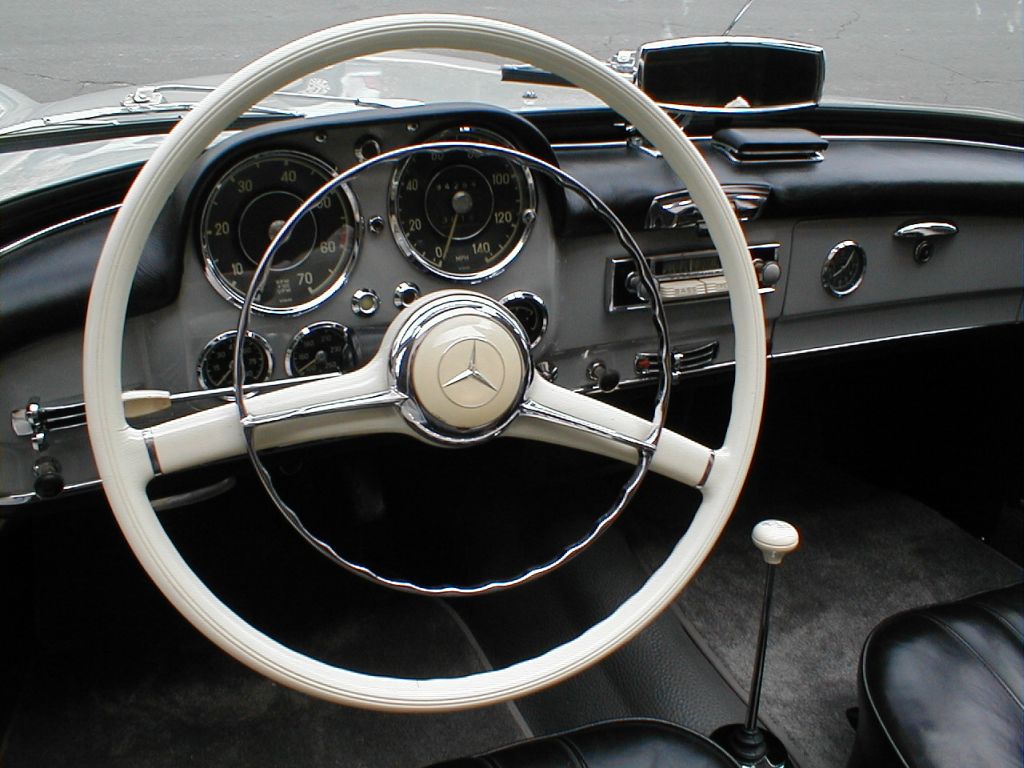 "The way they were." Wheel wells are body color and the floor pan is Sandalwood (same as the seat bottoms).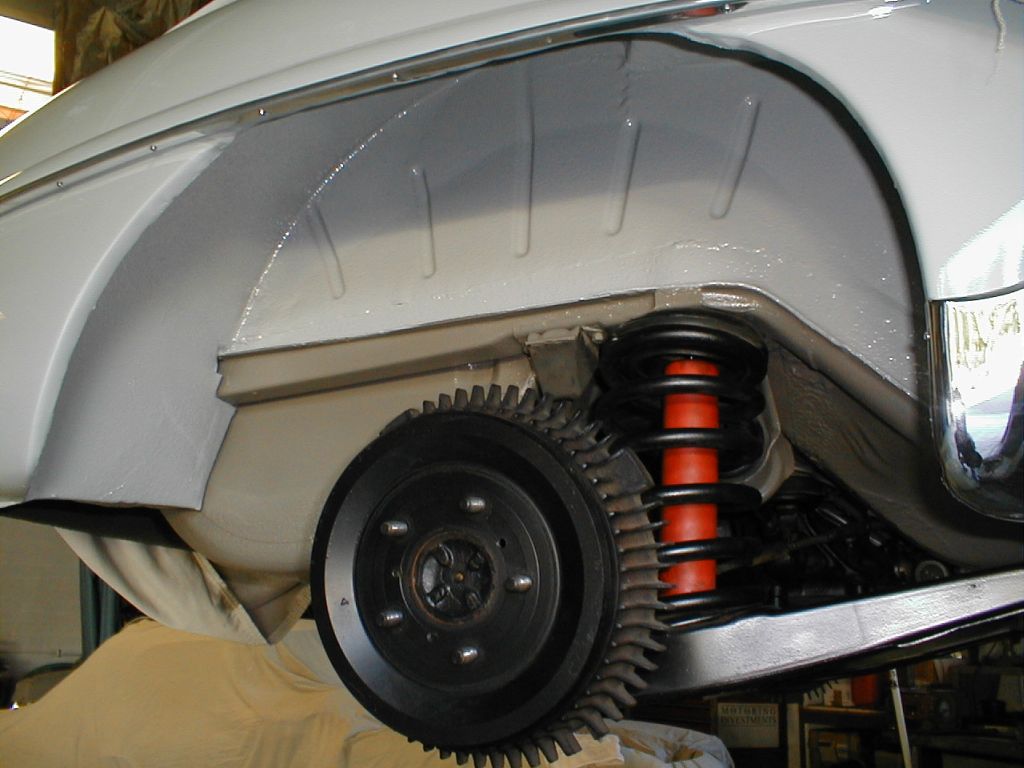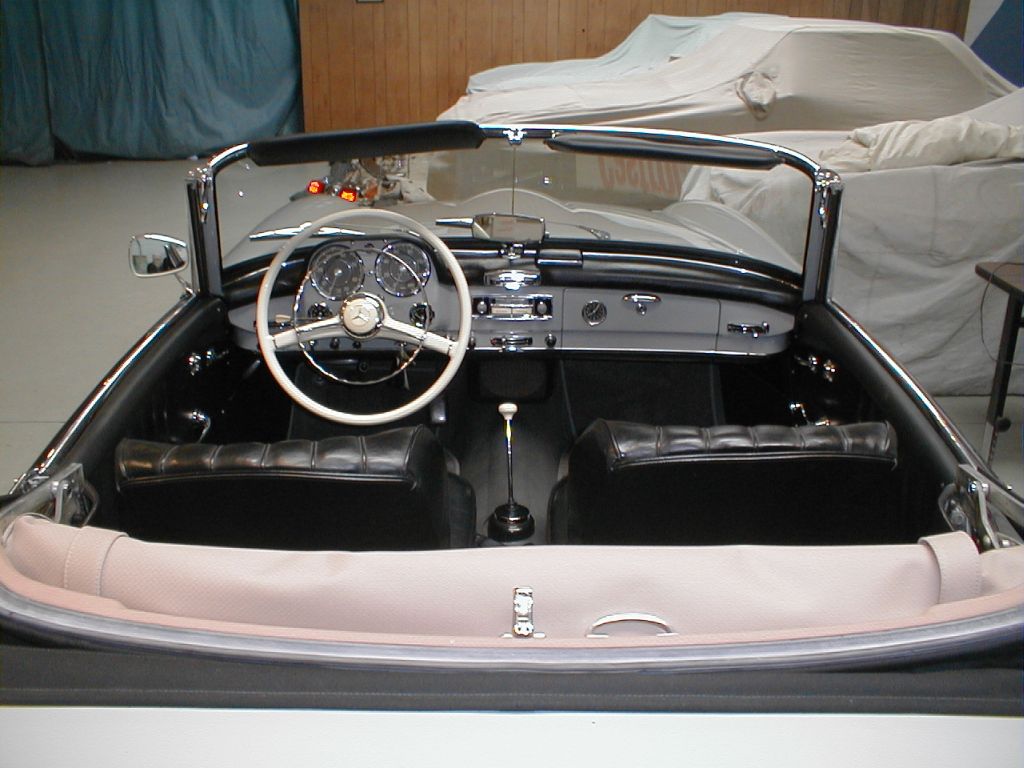 The floor pan is absolutely all original metal! This is practically unheard of with 190SL's. We carefully cleaned it, re-seam sealed it, then refinished it in the correct Sandalwood color.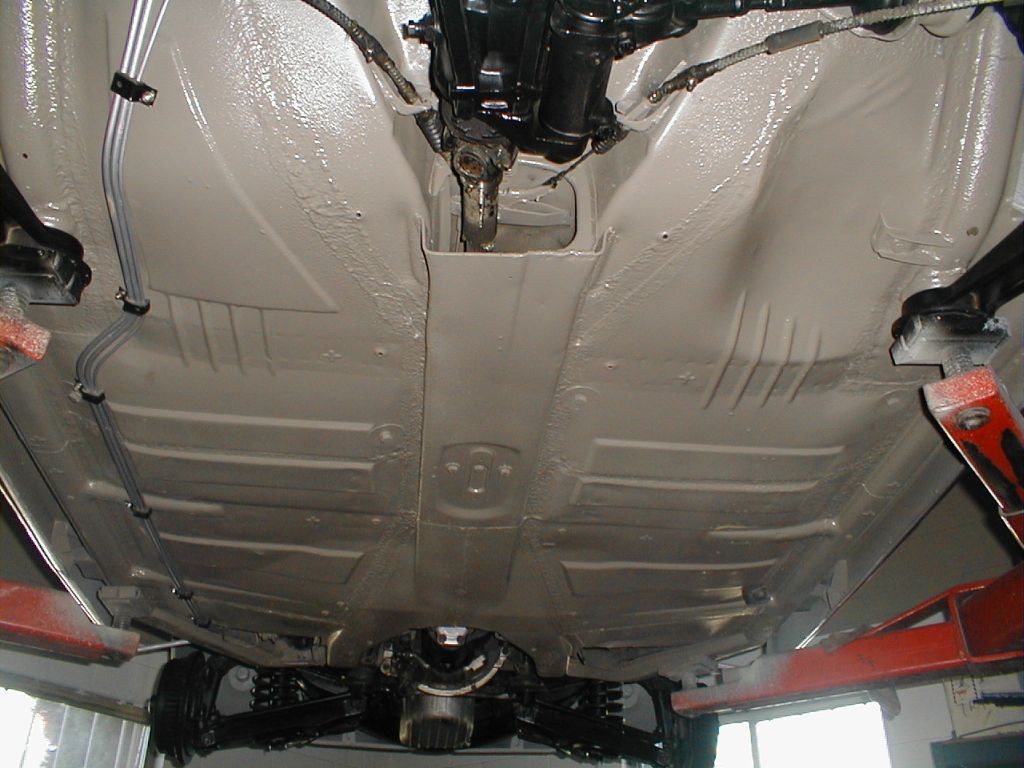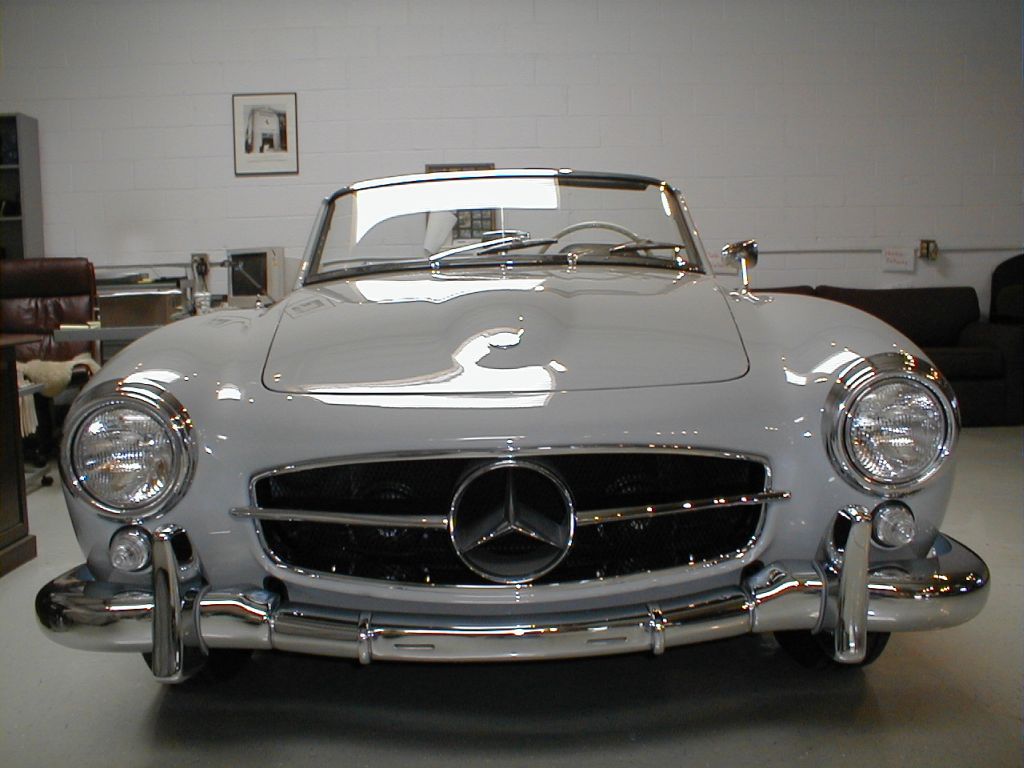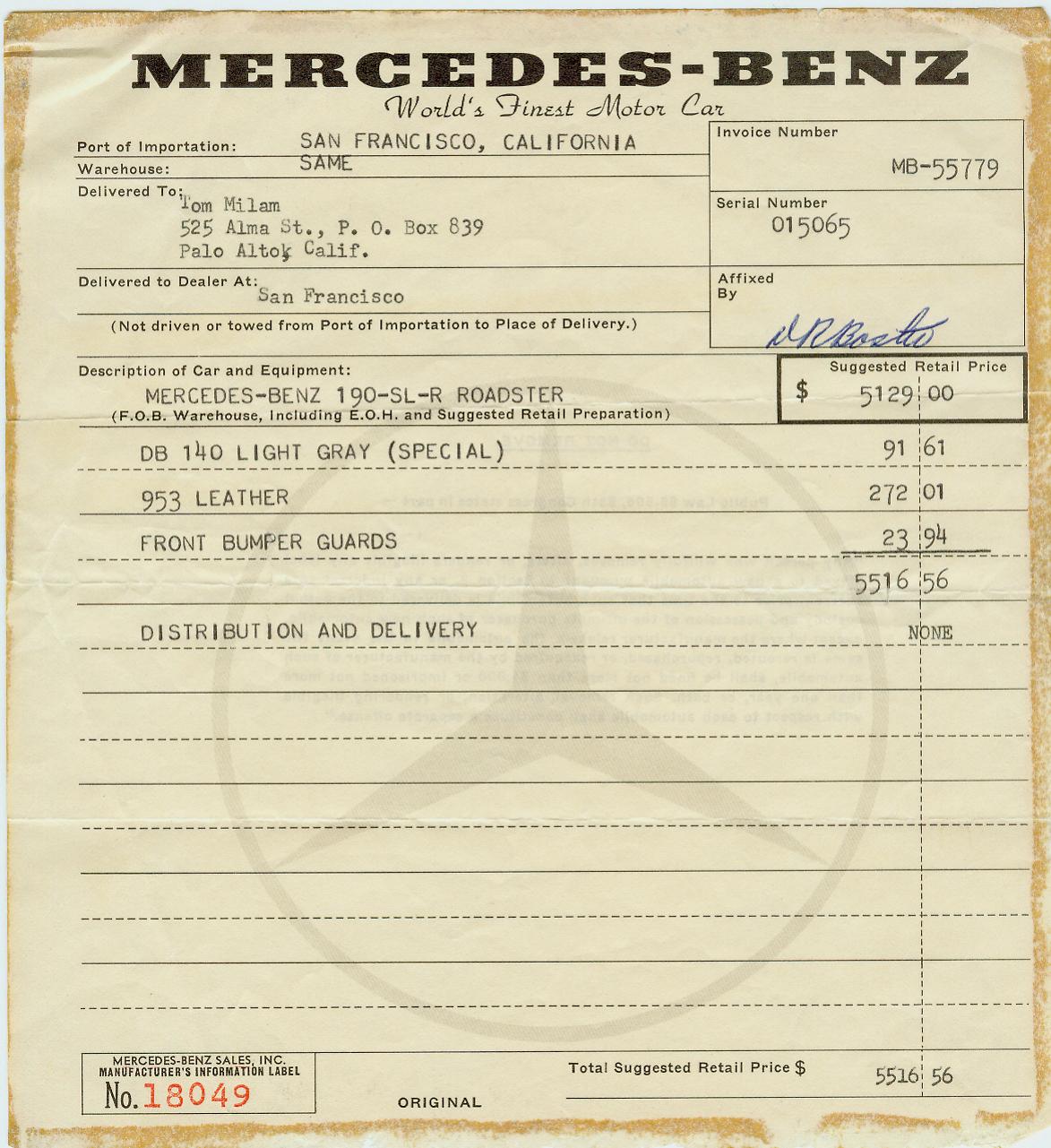 These are just a few of the more than 50 total photos of this car I've put on these pages.
Click below to see more:
Go to the exterior photo page.
Send me an email: mail@motoringinvestments.com
(simply copy & paste the above address into your mail program)