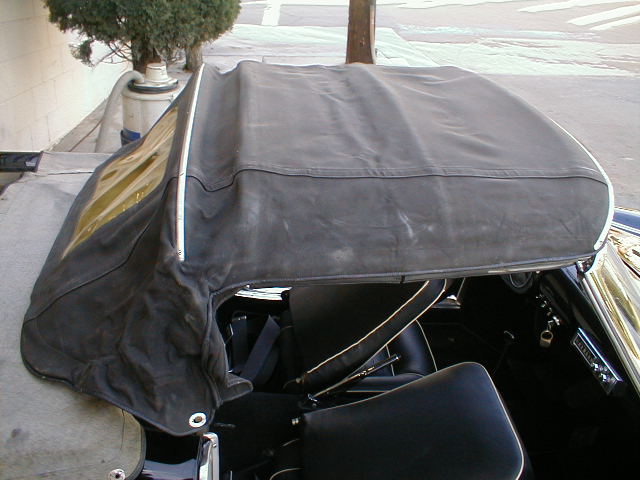 Incredibly, this appears to be the original canvas top.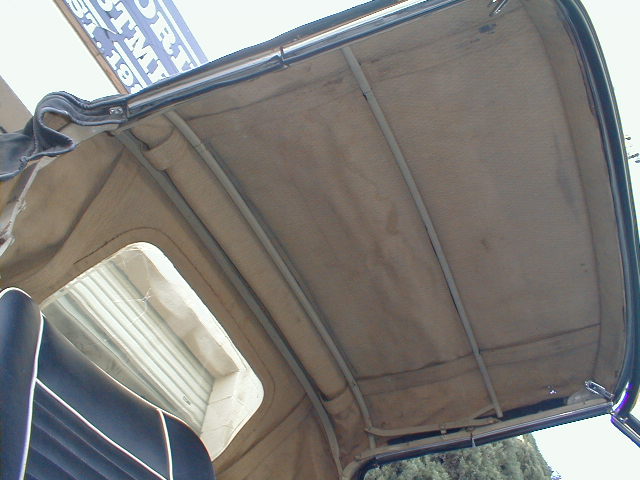 The rear window is still clear with only a slight tint.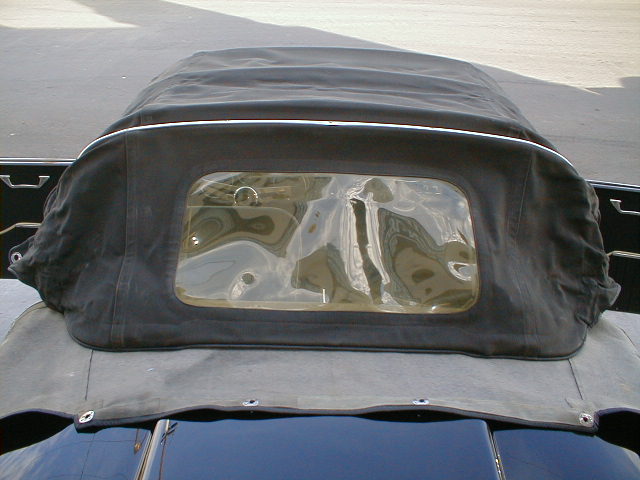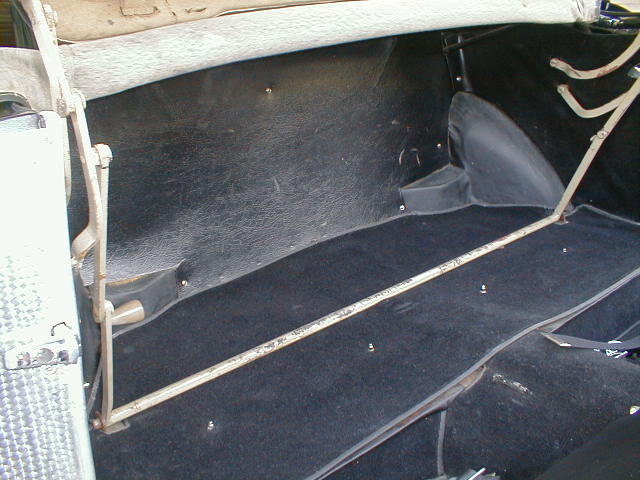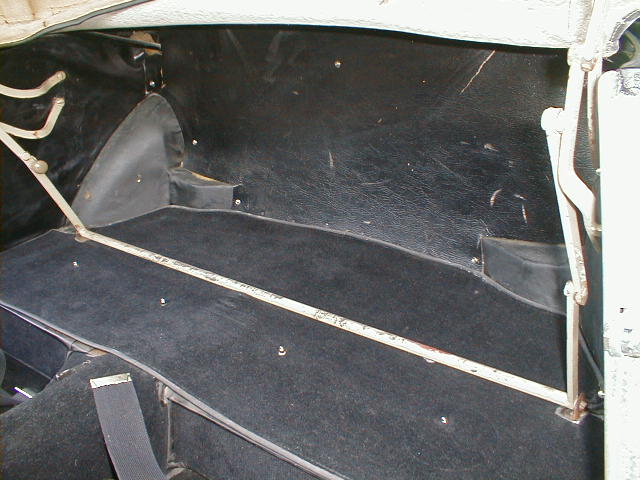 This is where the top rests while down.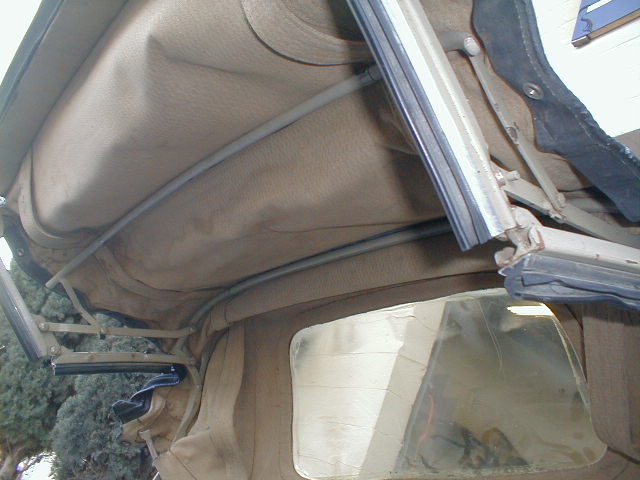 The following series is of the top going down.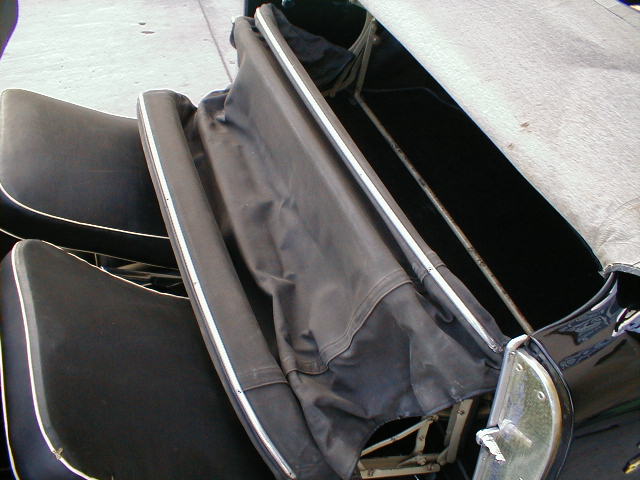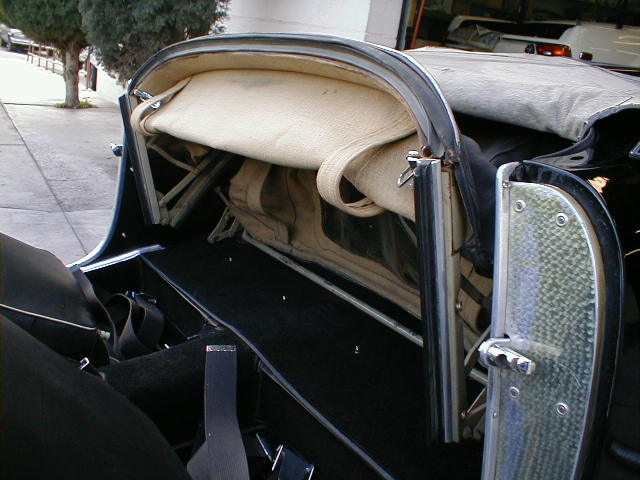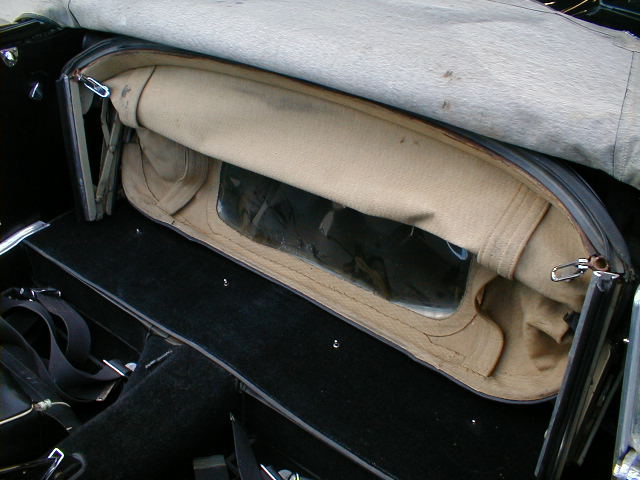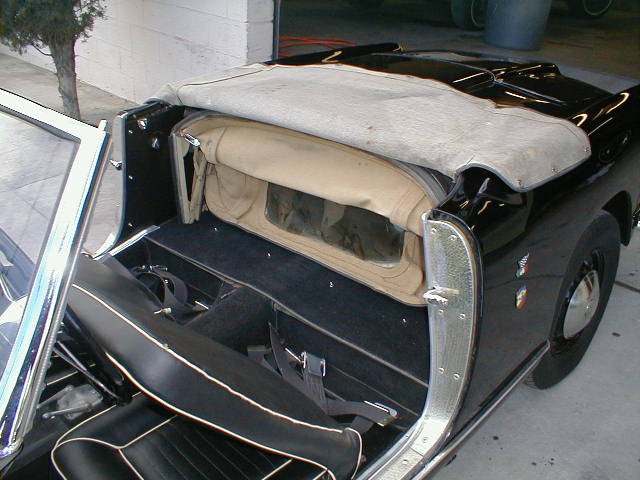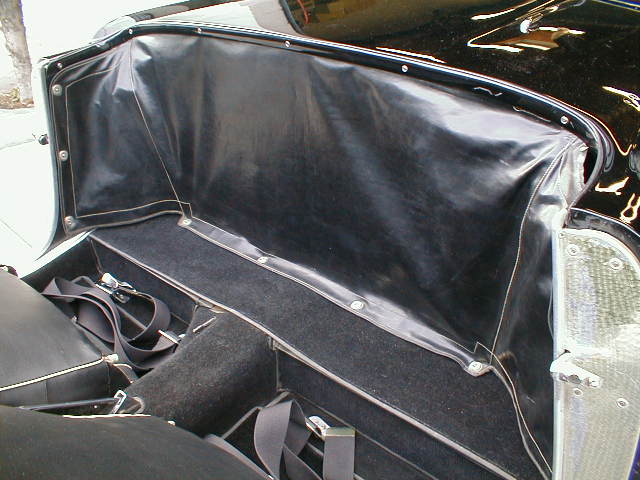 Top is out of sight in true roadster fashion.
Click to return to the main Abarth page.