1971 Mercedes 280SL
W113 Pagoda for sale automotive collector classic car classified Motoring Investments
If you arrived here by a random surf/search, click HOME to get to our main page and find the status of this car.
This car is wearing its rare original color of #576 Dark Red. The color looks different under varying light conditions.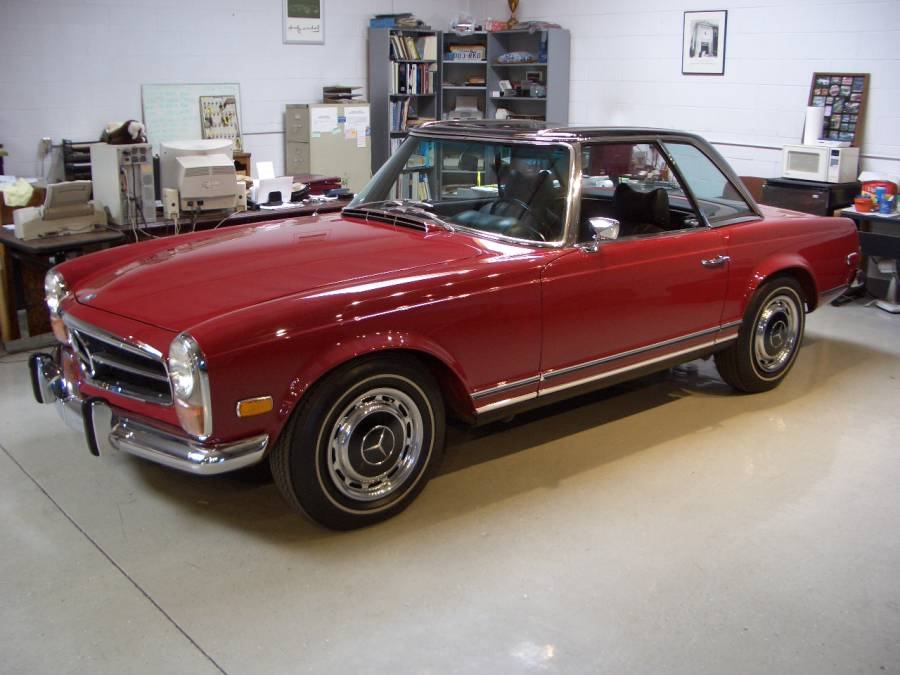 Under showroom lighting.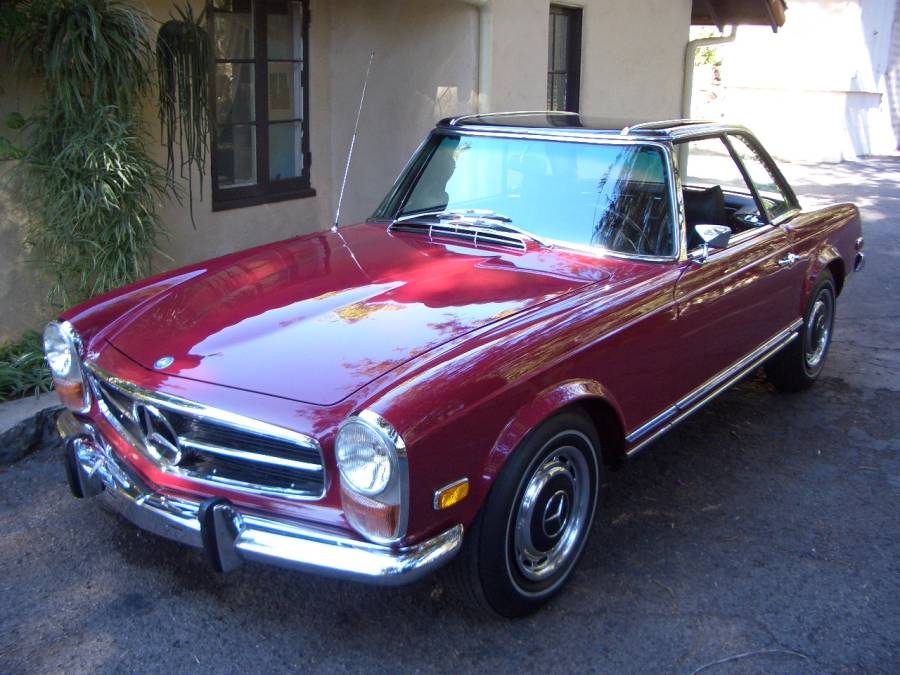 This image was captured in the mid-morning natural light.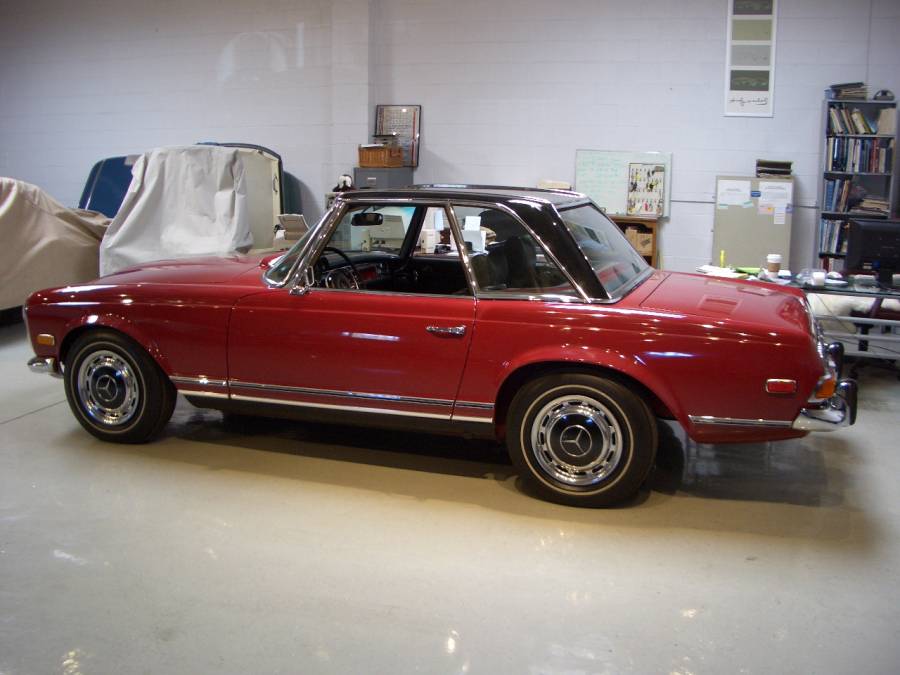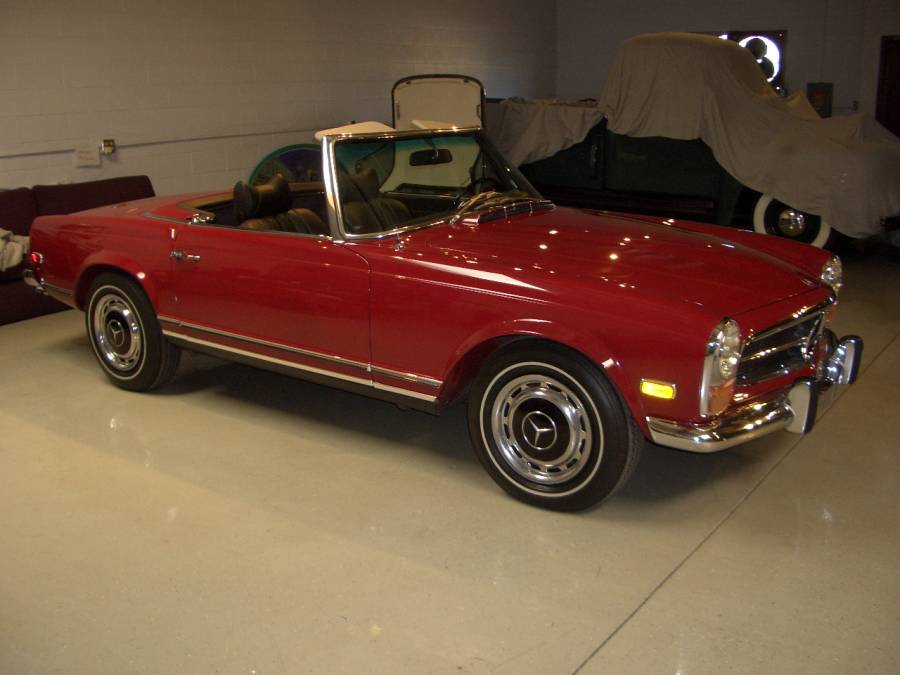 Shot with flash.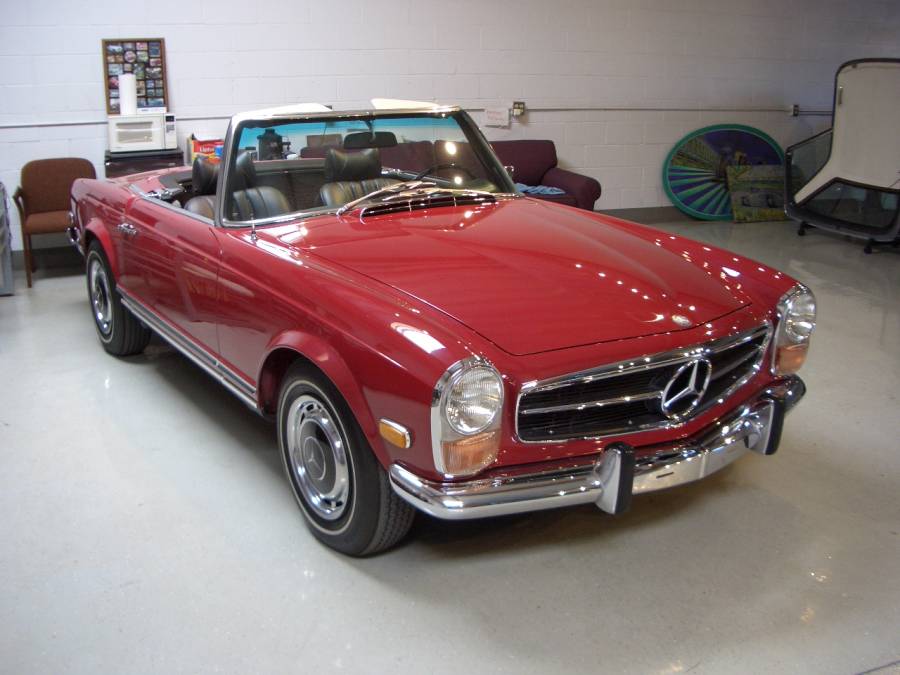 Showroom - no flash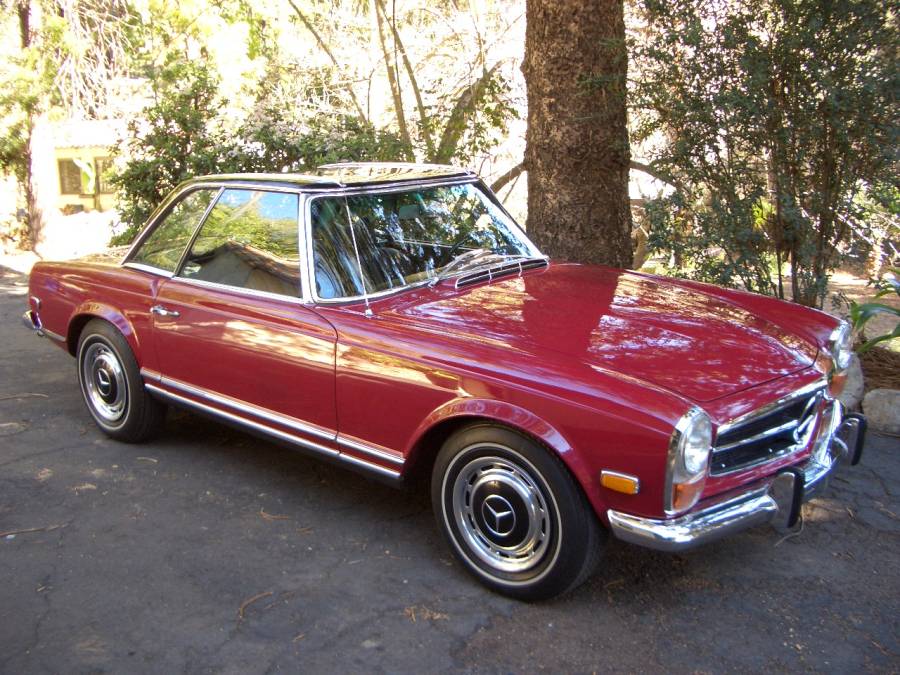 Natural light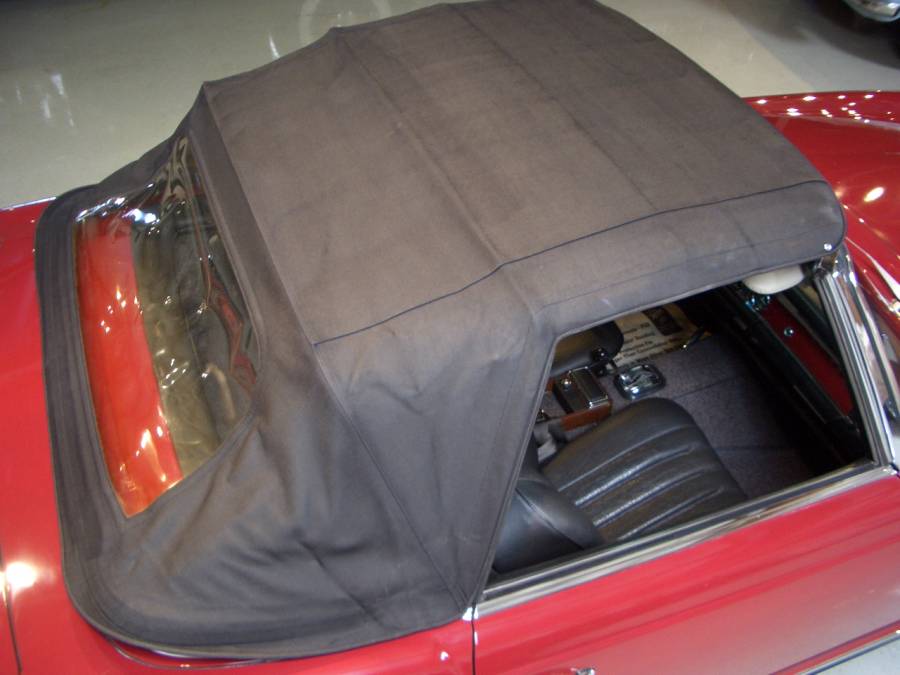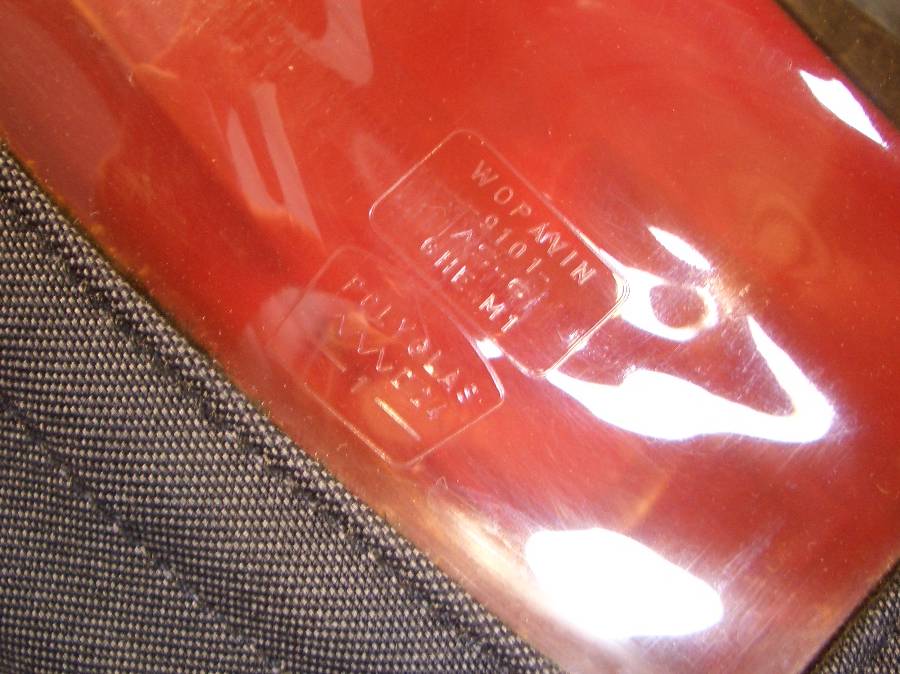 This is a close up of the brand that identifies this as a factory original soft top.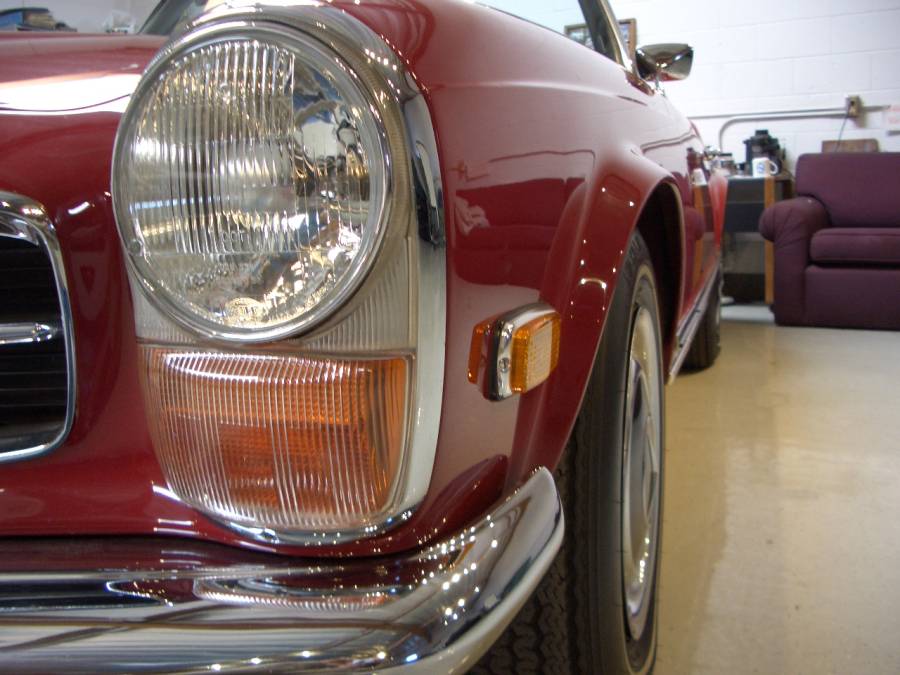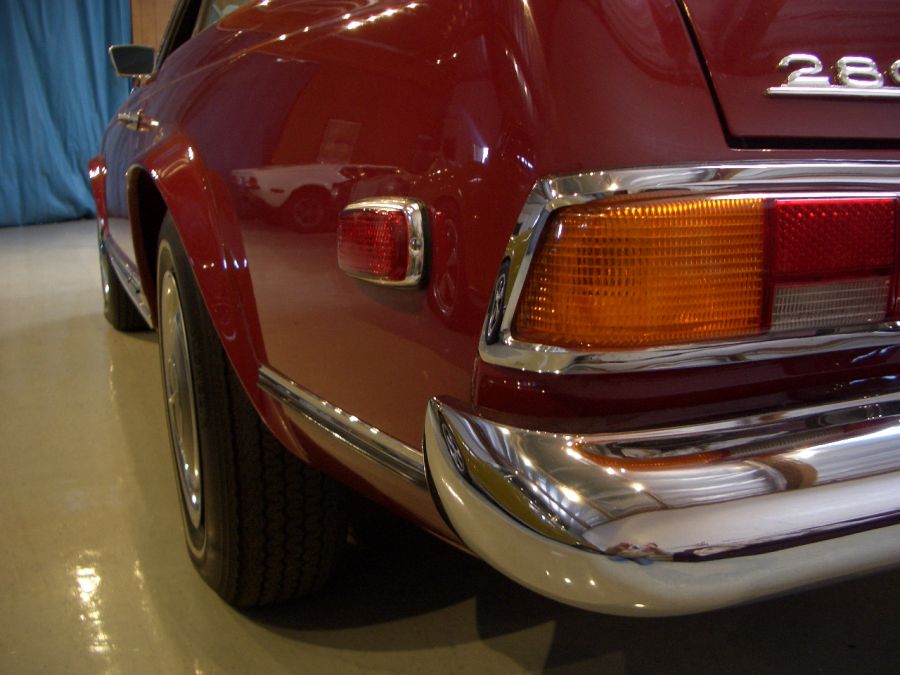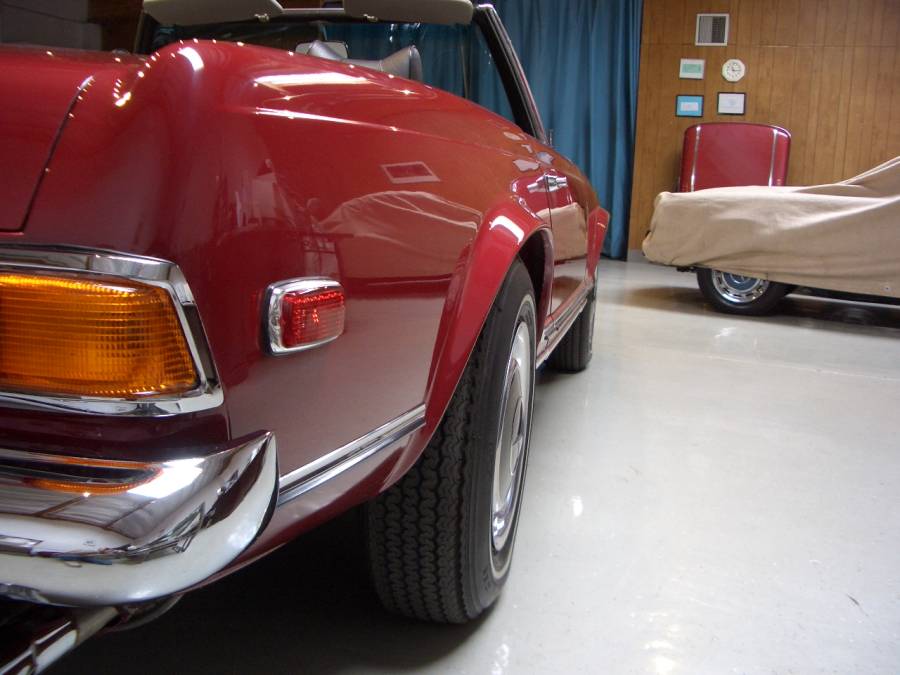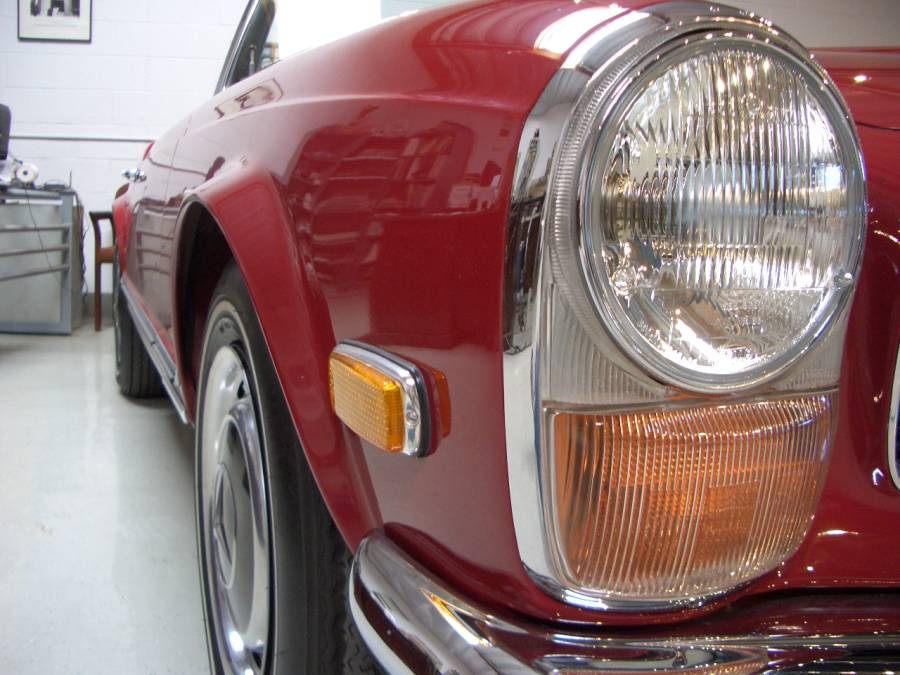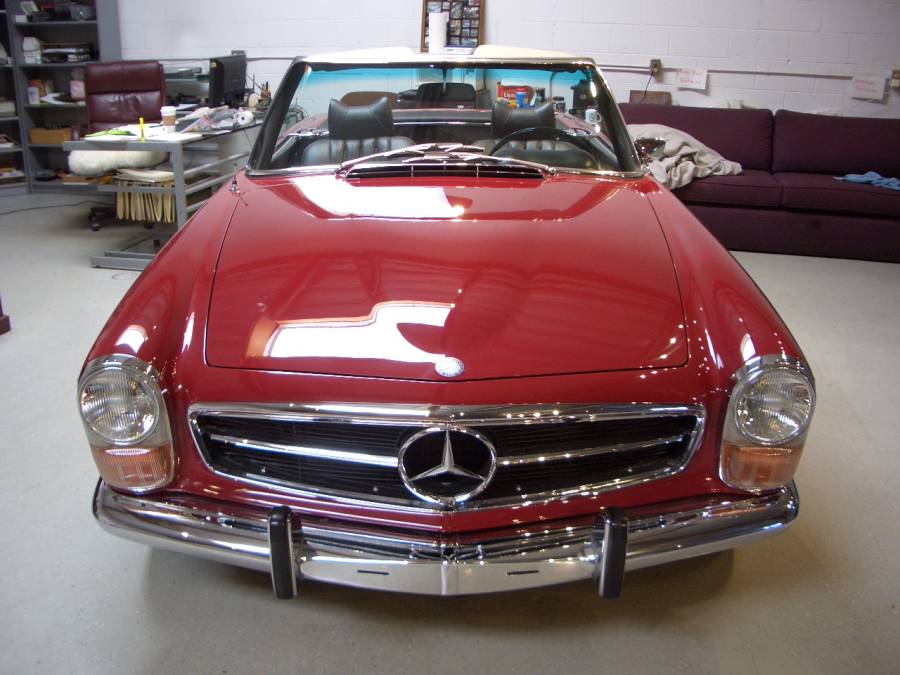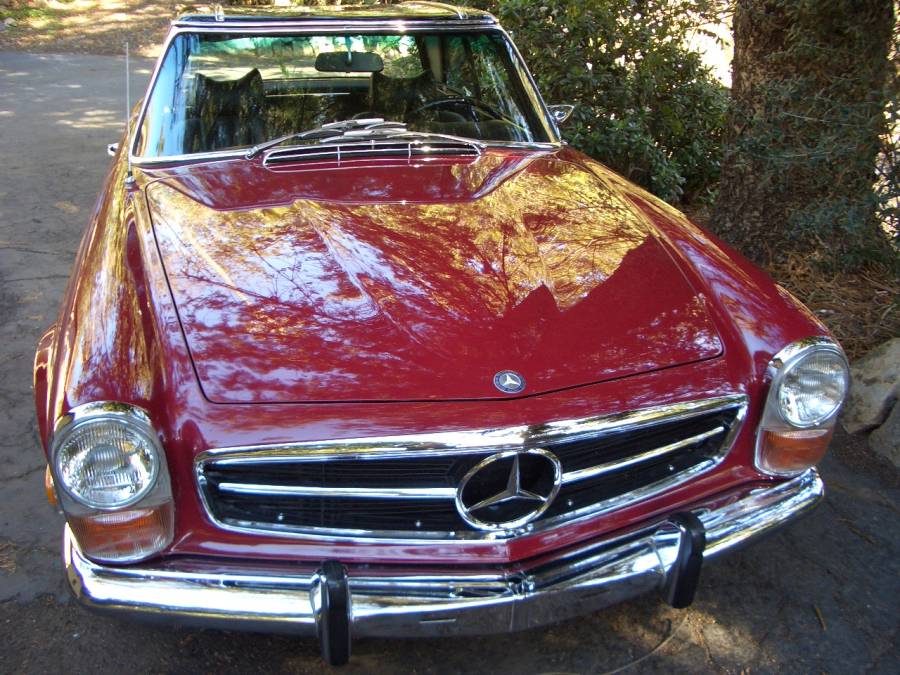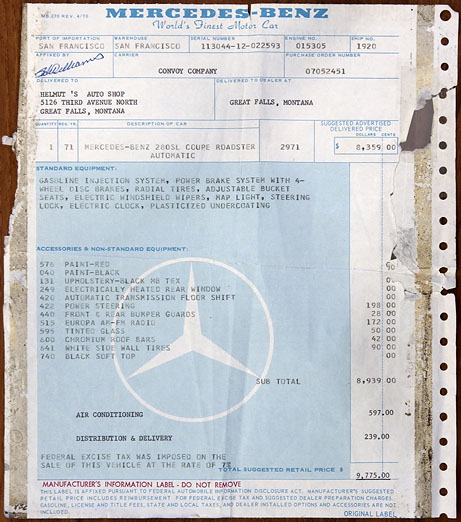 View to the interior and detail photos.